Zaitoun Food in Bukit Bintang
---
Recently, a pop-up stall in Kuala Lumpur has been catching the public's attention with its spaghetti ice cream. Yes, you heard that right – it isn't spaghetti bolognese or aglio e olio we're talking about, but a sweet and icy dessert also known as spaghettieis that can beat the heat in Malaysia.
The mastermind behind this unique spaghetti ice cream is Zaitoun Food, a shop specialising in Turkish delights, pastries, and desserts. We recently dropped by their latest pop-up stall outside Lot 10 to bring you this review of their treats – because let's face it, we were just as curious about the ice cream as everyone else.
---
The star of the menu, Spaghetti Ice Cream
---
Needless to say, Zaitoun Food's Spaghetti Ice Cream (from RM15) is a star on their menu. It comes in three flavours – Vanilla, Chocolate, and Matcha – and you can opt for a combination of any two varieties.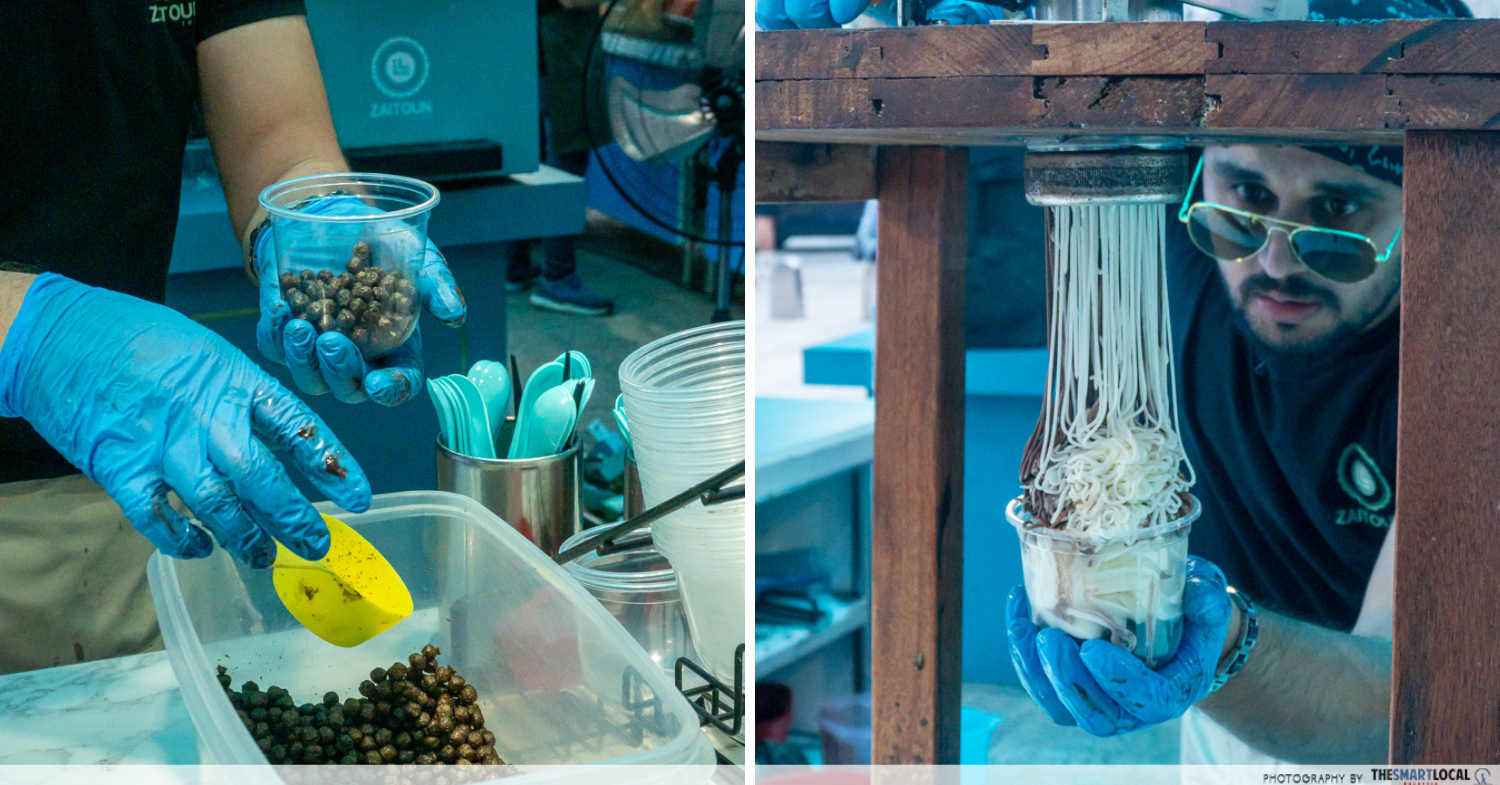 Crunchy chocolate cereals form the base of the cup, followed by swirls of thick vanilla ice cream. Then, an ice cream mix of your choice is loaded into the machine, awaiting to be extruded. With one swift pull, the mix is squeezed through holes and comes out as mesmerising strands that resemble spaghetti noodles.
In no time, a luscious mound of ice cream forms within the cup.
---
Authentic Turkish delights, baklava & kunafa
---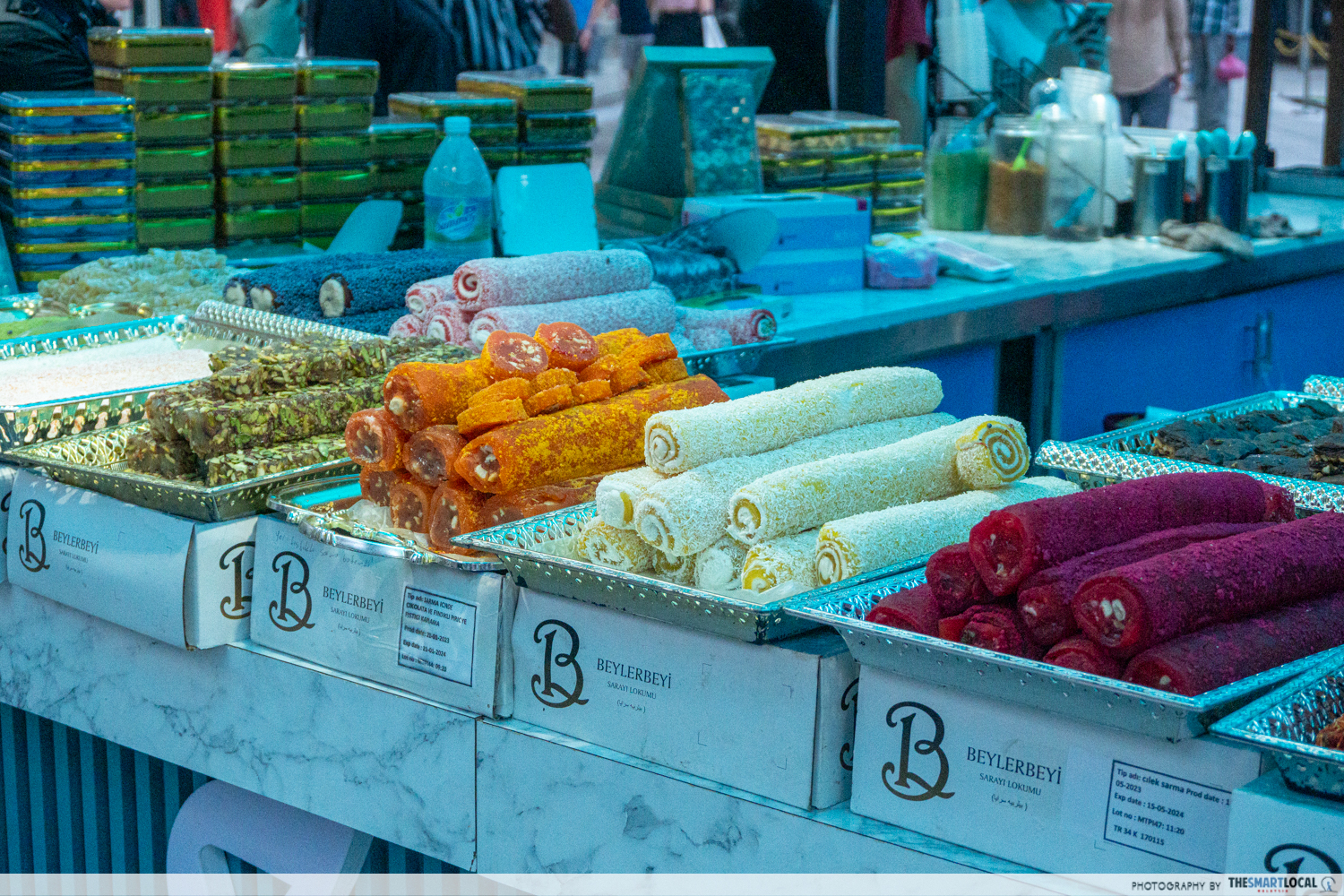 Besides the viral ice cream, there is also a wide selection of authentic Turkish delights (from RM5/piece) to explore. They come in flavours such as Rose, Coconut, Orange, and Pistachio, and in several different forms – from giant rolls to bite-sized cubes.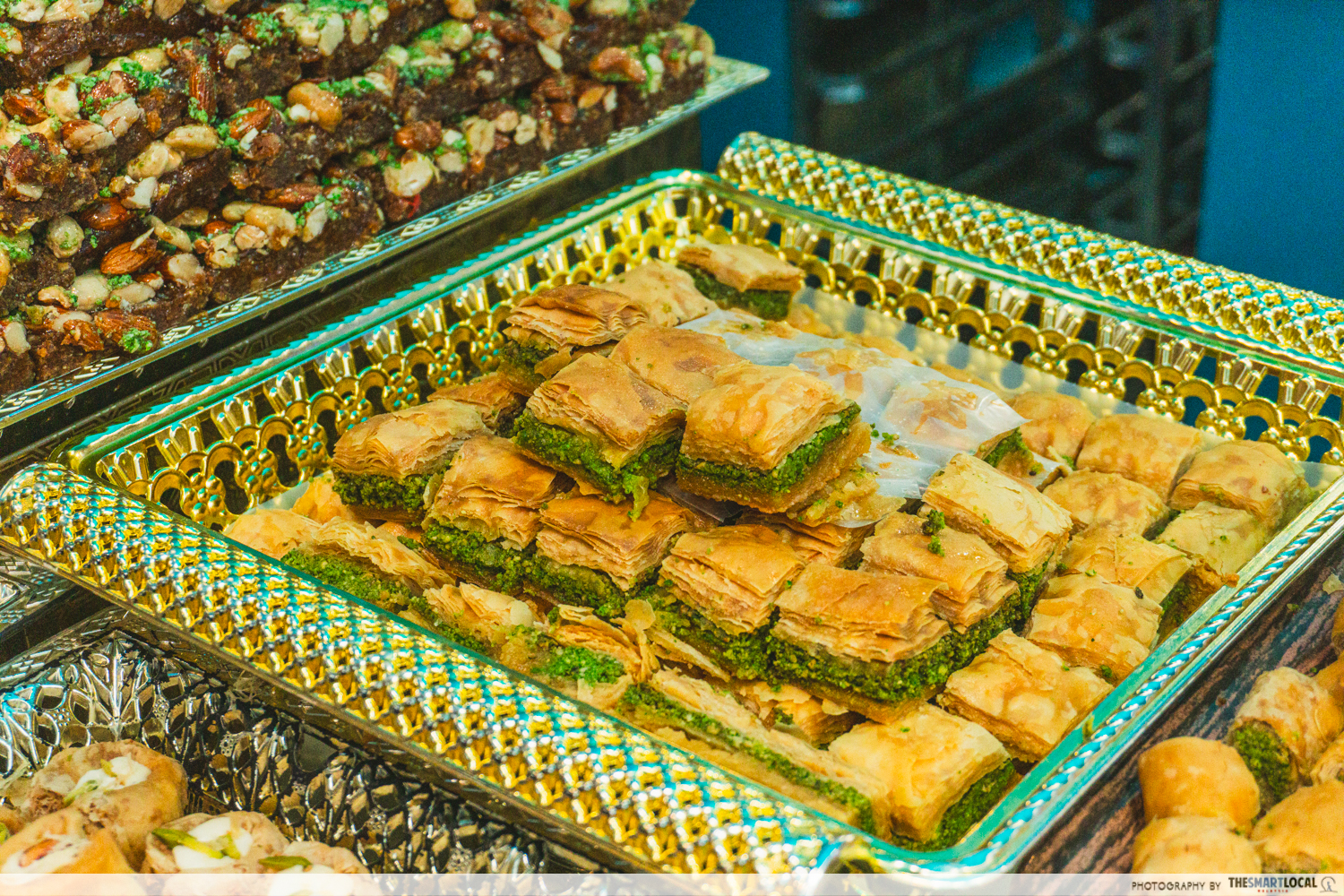 Among their Turkish pastries, the Baklava (RM25 for 10 pieces) and Kunafa (from RM10) are a must try as they are both iconic Turkish baked goods. 
The Baklava comprises layers of flaky phyllo dough, chopped pistachios, and honey, whereas the Kunafa has a sweet and creamy filling fully coated in dry shreds, known as the Kunafa crust, and garnished with pistachio chunks.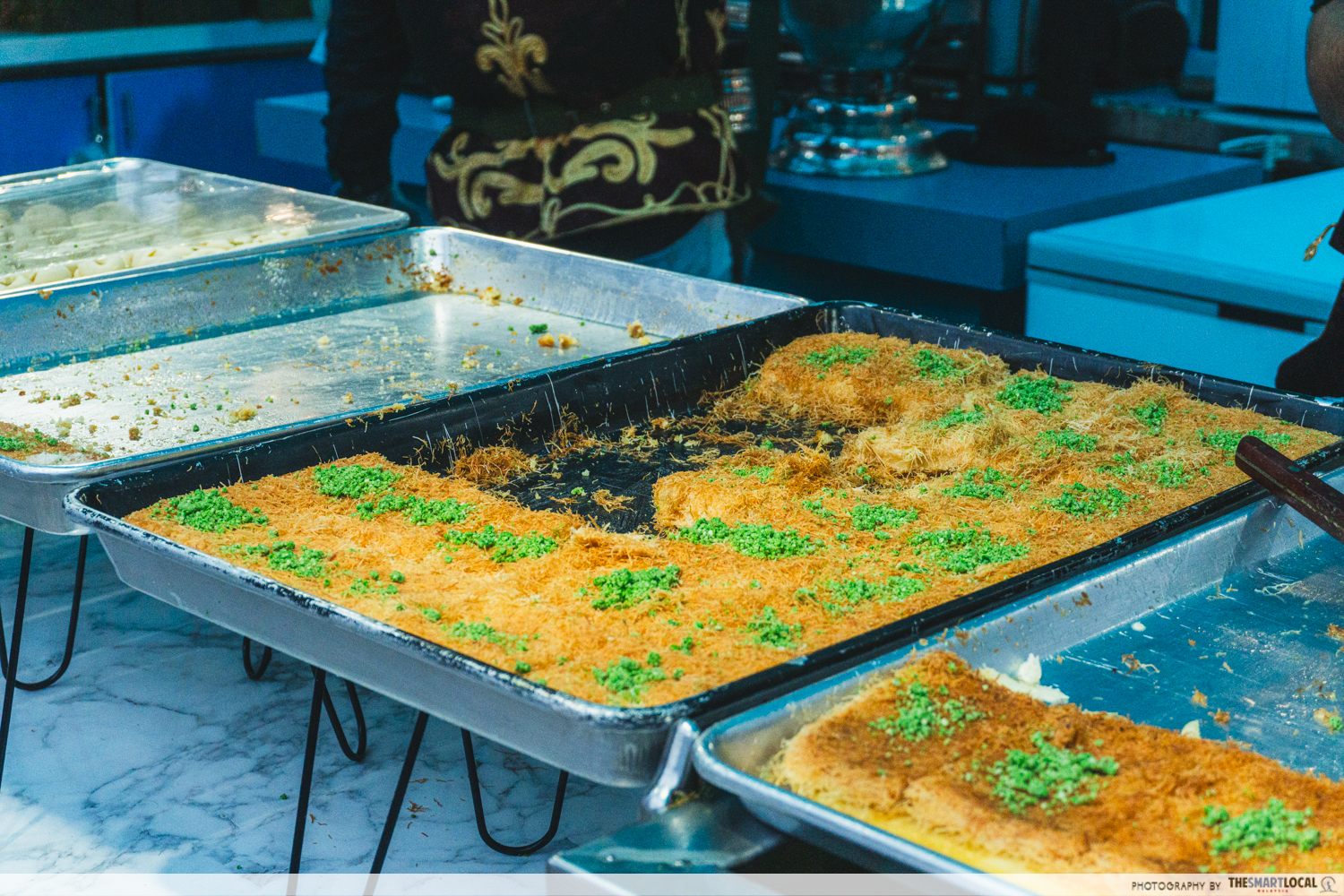 A classic way to enjoy their Kunafa is to have it with cheese, cream, or chocolate. But, for a daring twist, pair it with the spaghetti ice cream and let it melt atop the Kunafa.
---
Our verdict
---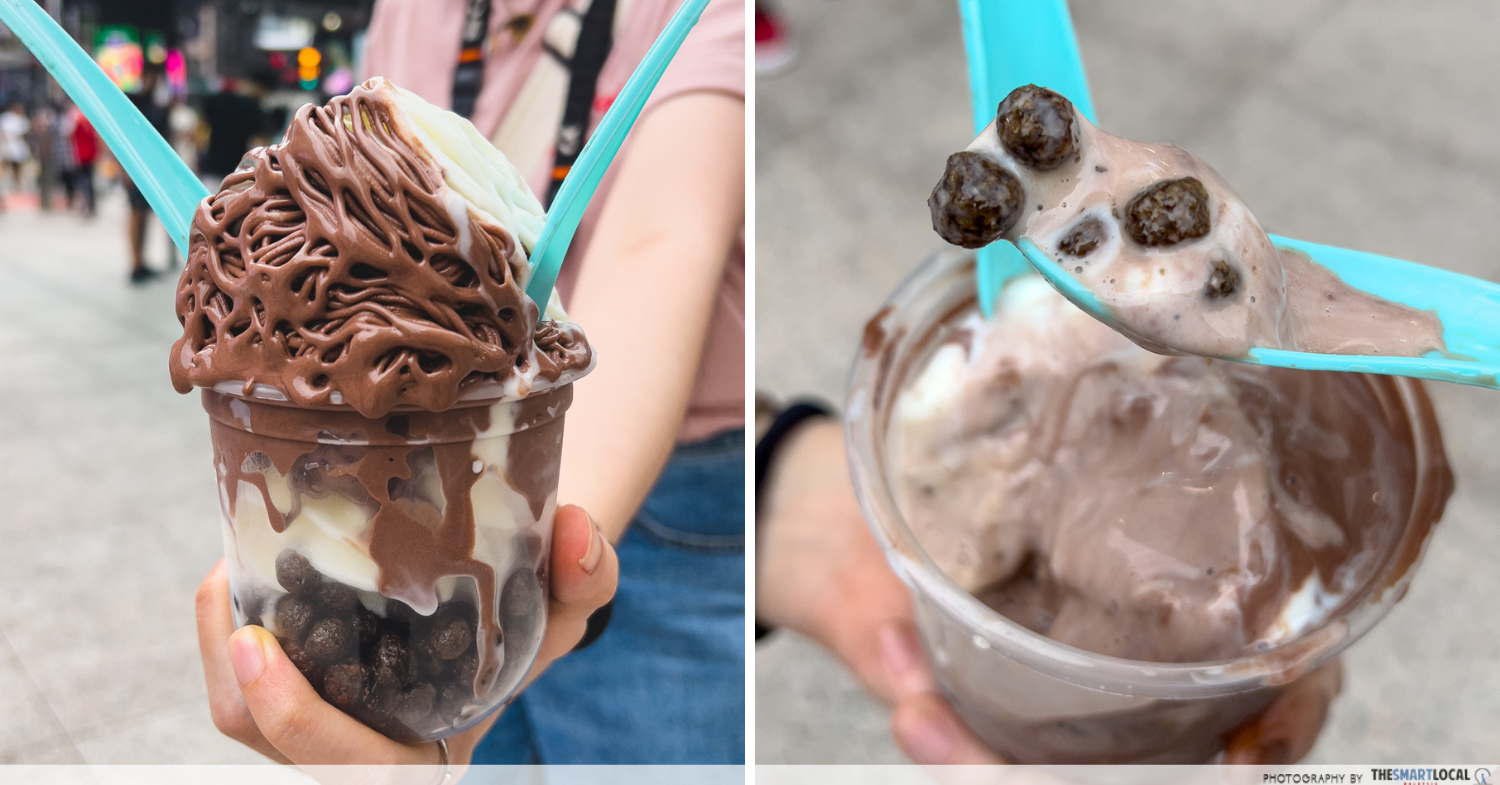 We ordered the Chocolate-Vanilla Spaghetti Ice Cream, which featured a mix of chocolate and vanilla ice cream. 
Although it's a Turkish dessert, it tasted super nostalgic – much like the vanilla ice cream we used to have as kids, but with extra milkiness. Meanwhile, the chocolate cereals at the bottom added an interesting crunch, making the whole experience of enjoying a cup of the ice cream much more than mere creaminess.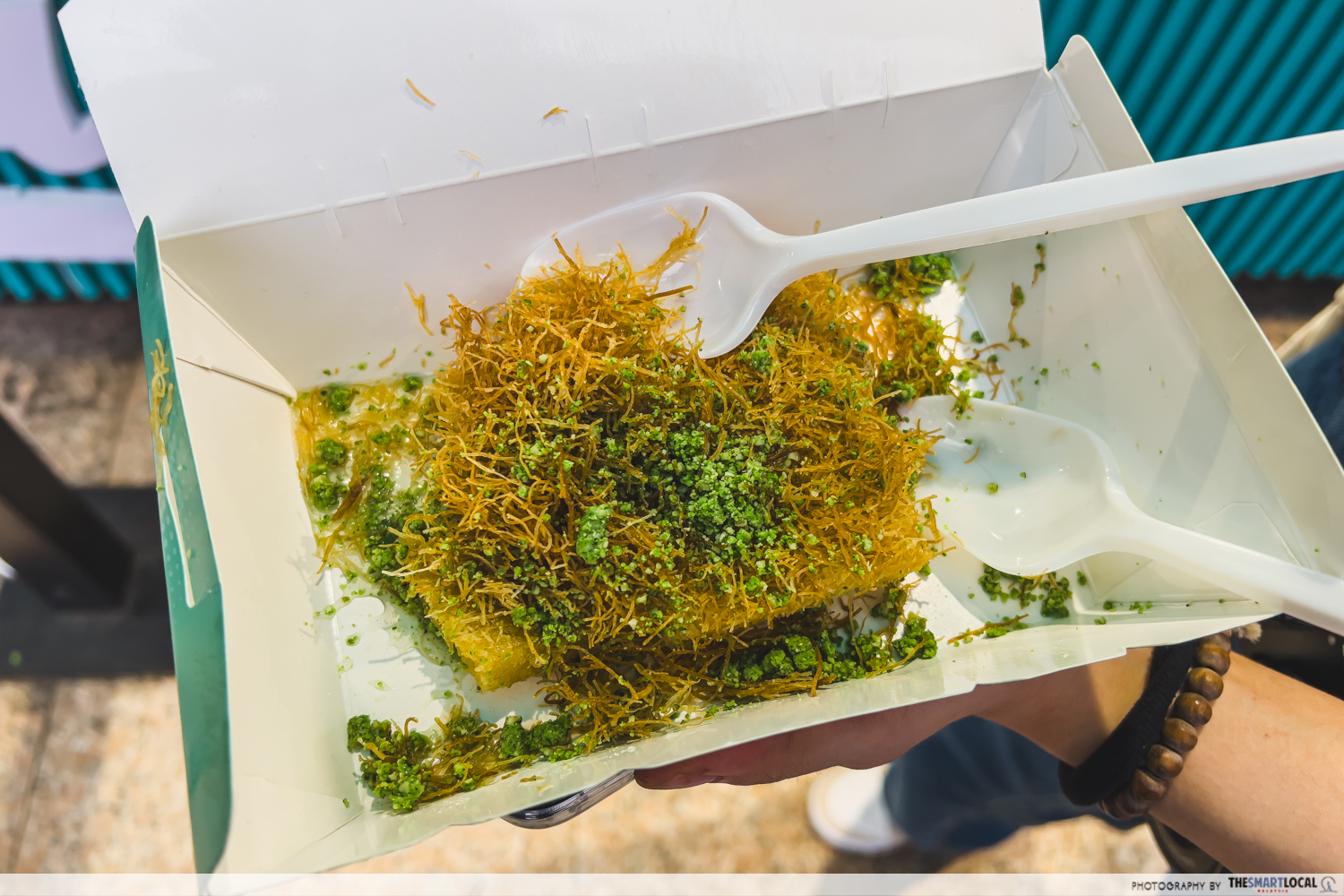 We also tried the Kunafa Cheese and found it surprisingly delicious. The cake-like texture of the filling paired perfectly with the dry shreds of dough, which was pleasantly flaky and stretchy like vermicelli. While this dessert was sweet, we could taste a hint of saltiness in each bite, which offered a nice contrast and didn't leave us feeling jelak.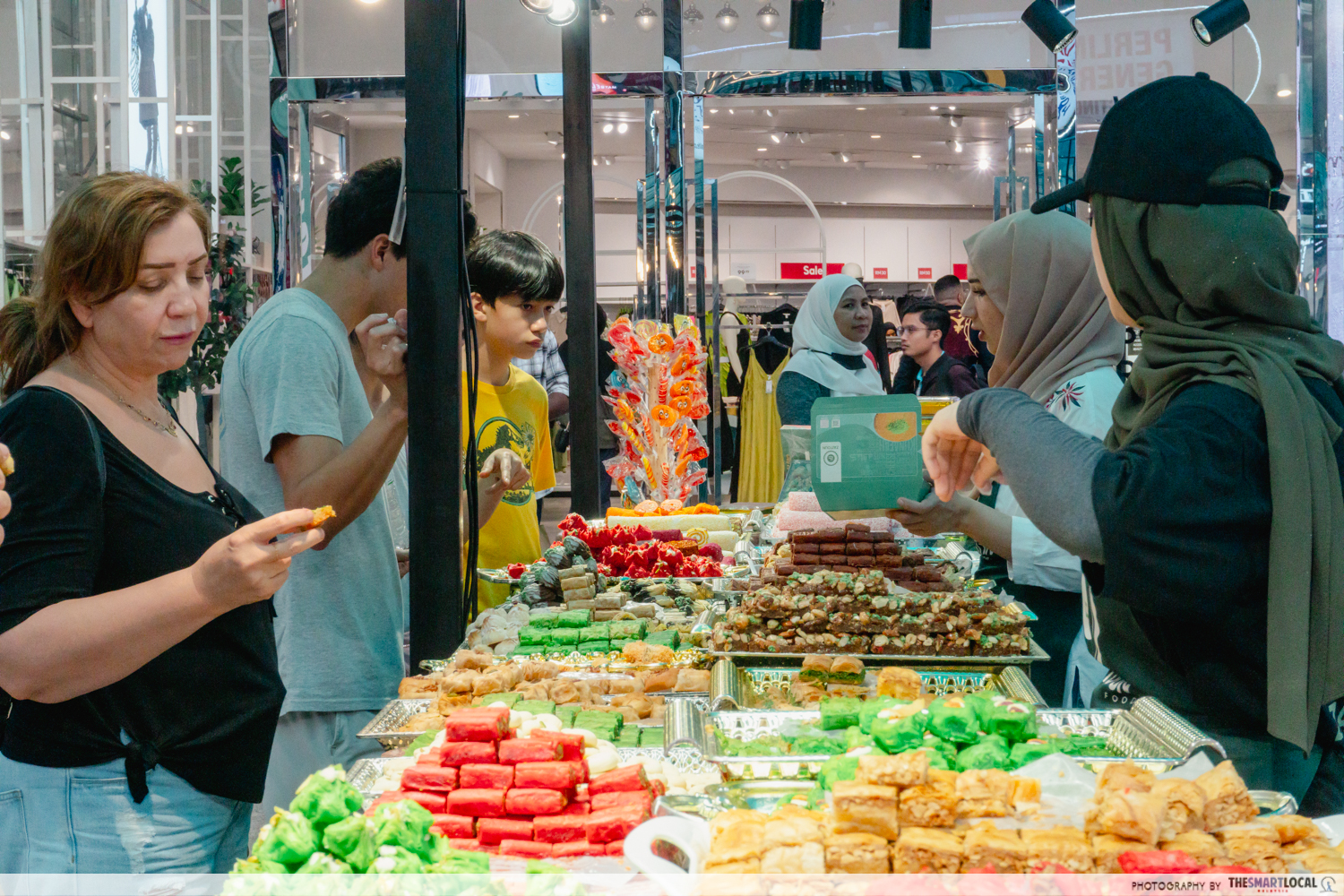 Overall, we found our visit to Zaitoun Food to be interesting, as we got to explore many different types of Turkish sweet treats – it felt as if we were tourists visiting a foreign market in a far-flung destination.
---
Zaitoun Food, a 24-hour pop-up stall in Bukit Bintang
---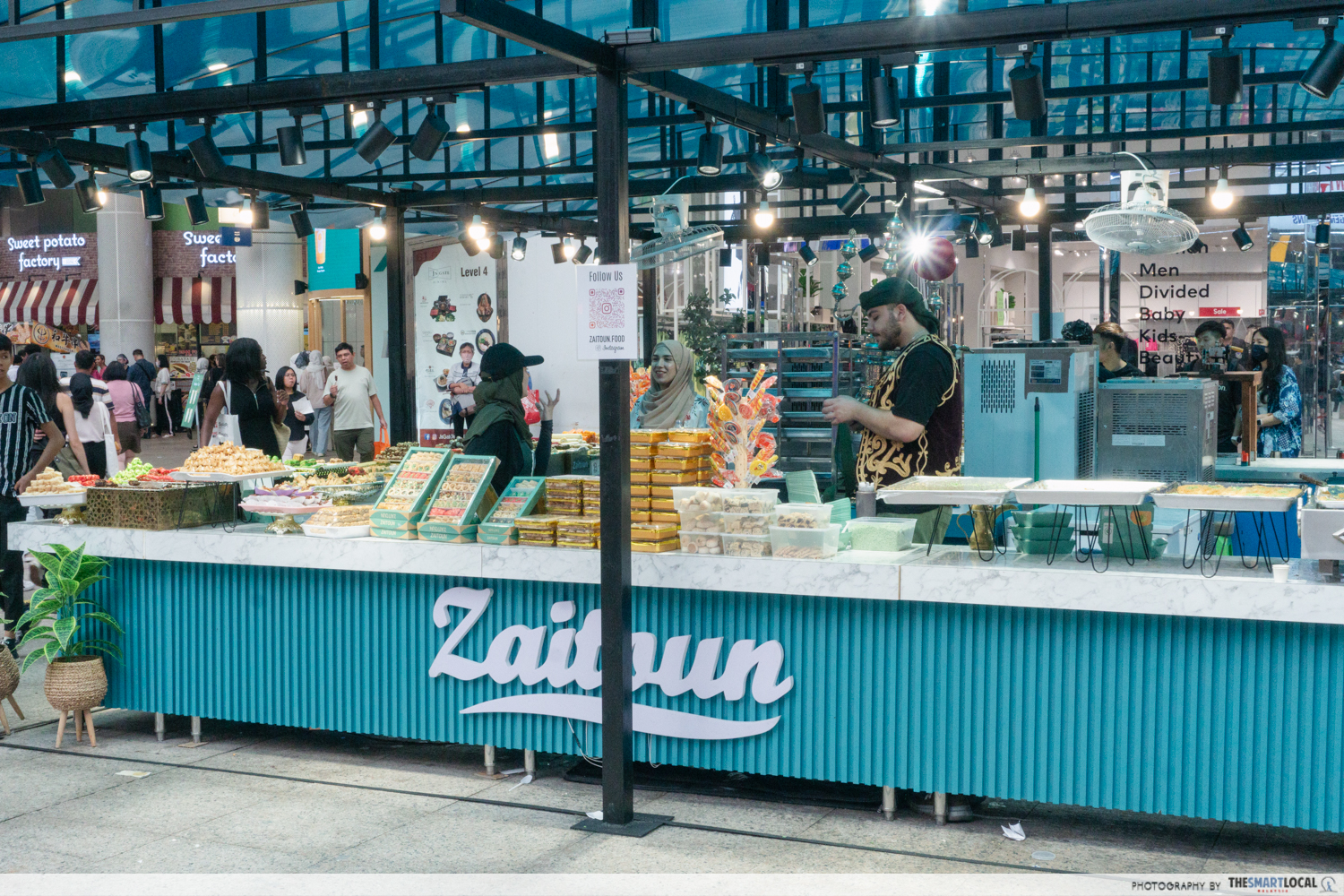 If you are interested in trying out Zaitoun Food's range of desserts, you can do that any time of the day as their pop-up stall runs 24 hours. But you'll want to be quick to drop by, as the vendor shared with us that they'll only be around until the end of July. 
Beyond food, other fun events happening this month include this captivating circus with acrobatic performances in KL and the upcoming Bon Odori Festival in Shah Alam.
Address: 50, Jalan Bukit Bintang, Bukit Bintang, 55100 Kuala Lumpur, Wilayah Persekutuan Kuala Lumpur
Opening hours: 24 hours, Daily
Contact: 011-1639 5709
Also watch our video feature here:
---
Photography by Xinyeegoh.
Cover image adapted from: The Smart Local Malaysia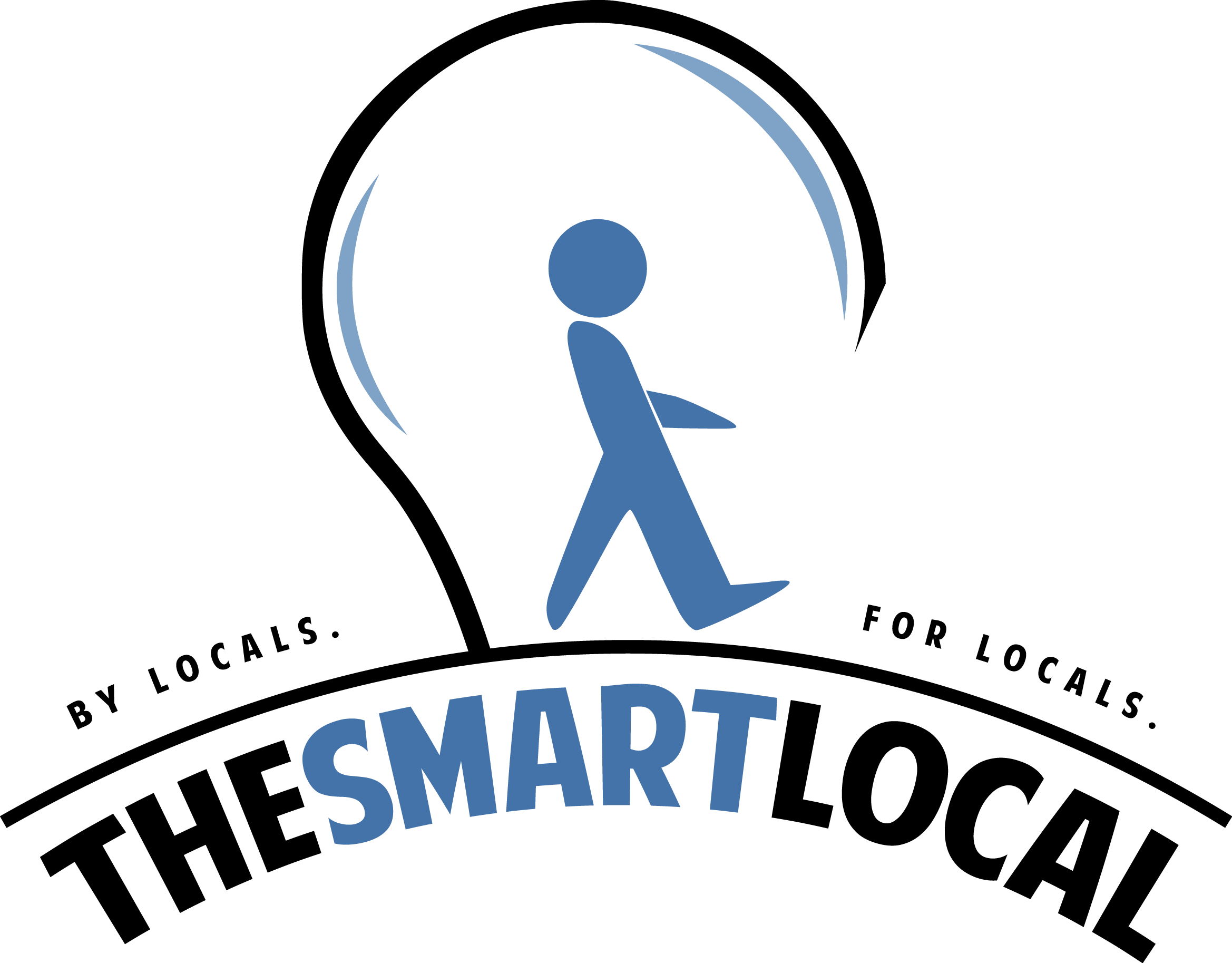 Drop us your email so you won't miss the latest news.