Aesthetic 2023 journals & planners in Malaysia
---
Let's be honest, making New Year's resolutions feels like a task when you have no clue where to start. Fitspo goals, saving money, going zero waste – the options seem endless.
But whatever your goals may be in 2023, we've rounded up 8 aesthetic 2023 journals and planners to get in Malaysia for a motivation boost to start planning for the new year. Whether you like something artistic, minimalist, or meditative, these journals and planners will help you set the tone for 2023.
---
1. Ninth Gallery – minimalist journals
---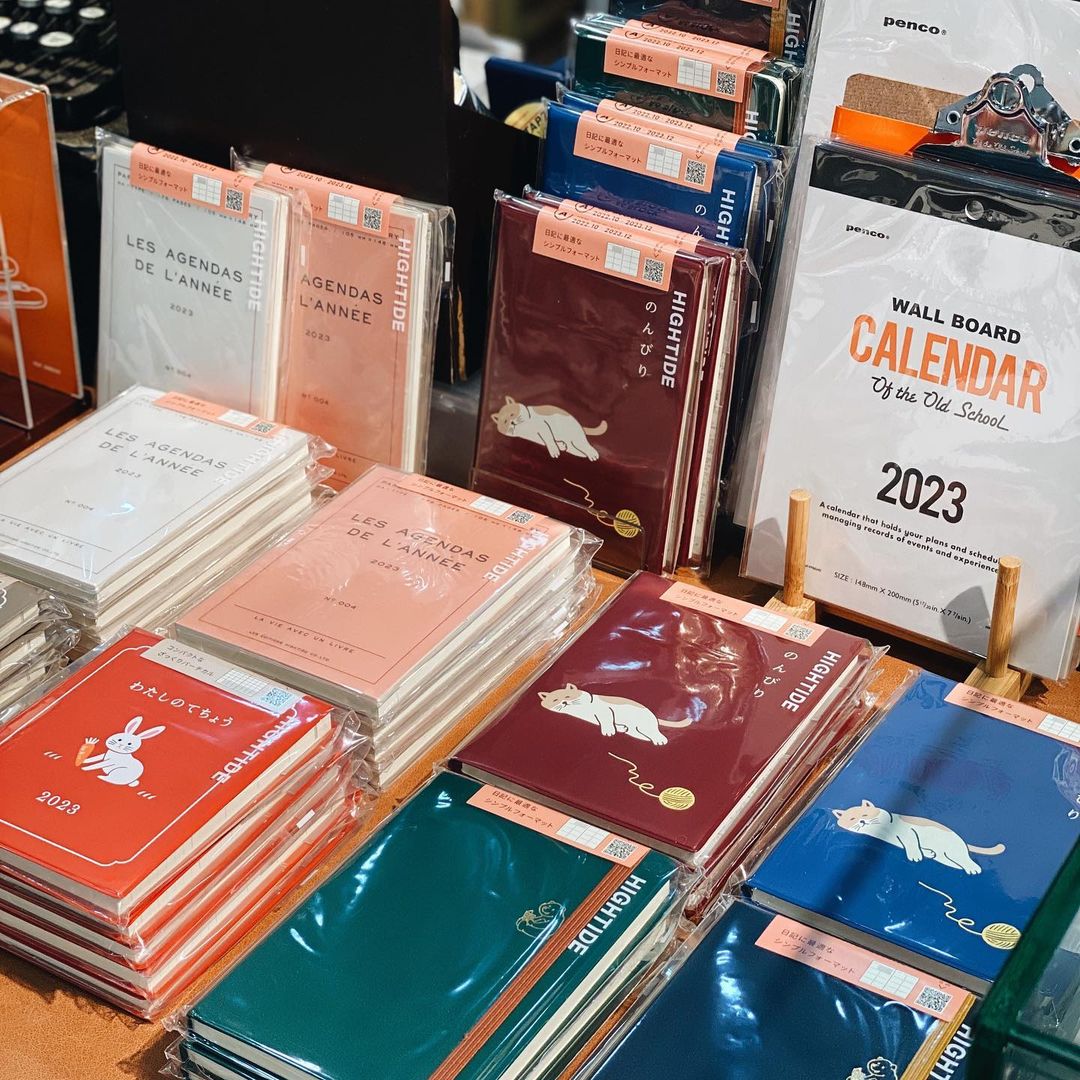 Image credit: @ninthgallery.kl
If you prefer a journal with a simple and clean design, The Ninth Gallery stocks a wide variety of minimalist journals in a variety of muted, aesthetically-pleasing hues.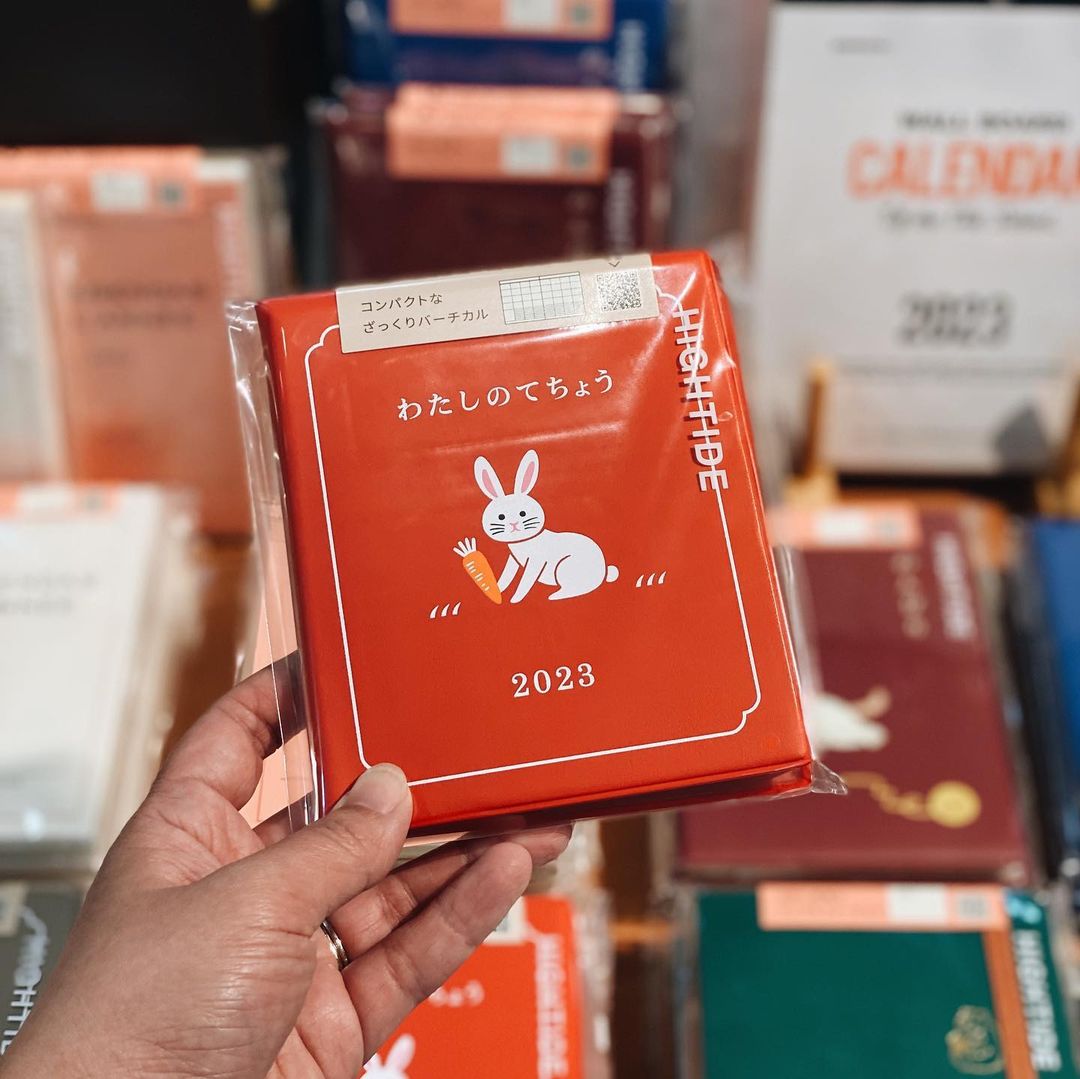 Image credit: @ninthgallery.kl

Just in time for the Year of the Rabbit, they have The Rabbit Vertical Weekly Diary (RM82) from Japanese stationery brand, Hightide, which features an adorable illustration of a bunny on an orangey red background. The journal comprises 192 pages, varied between weekly and monthly planner pages, as well as ruled paper so you never run out of room to record your thoughts.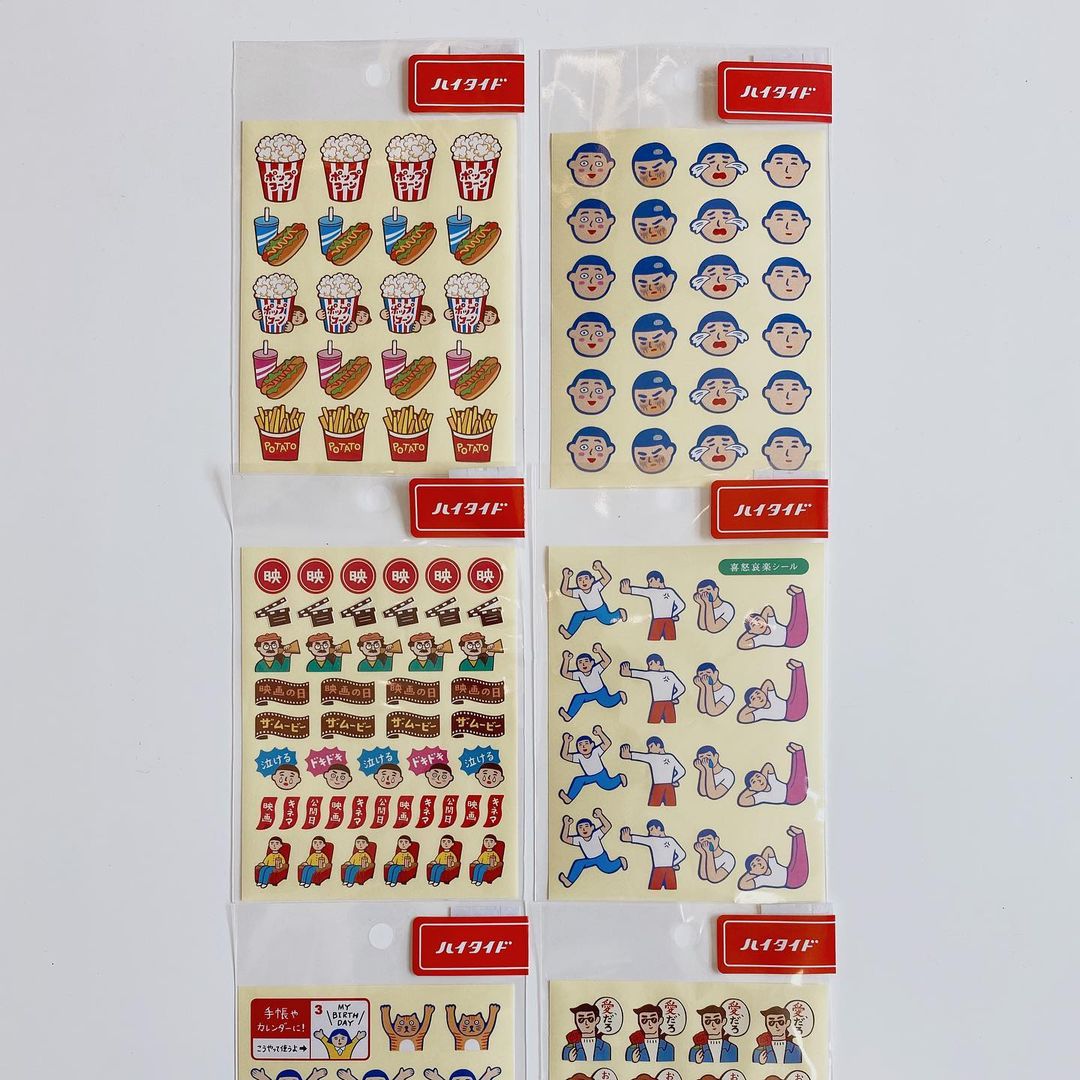 Image credit: @ninthgallery.kl
As the pages are pretty simple, you can purchase a sheet of Hightide's New Retro Sticker Sheet (RM9.90) that features quirky illustrations of people and food.
Address: B2-1-7, Publika Shopping Gallery, Jalan Dutamas 1, Solaris Dutamas, 50480 Kuala Lumpur
Opening hours: Mon-Fri 10am-7pm | Saturday 12pm-7pm (Closed on Sundays)
Contact: 03-6413 1786 | Ninth Gallery Instagram
---
2. Sembangsembang – planner with quirky illustrations by local artists
---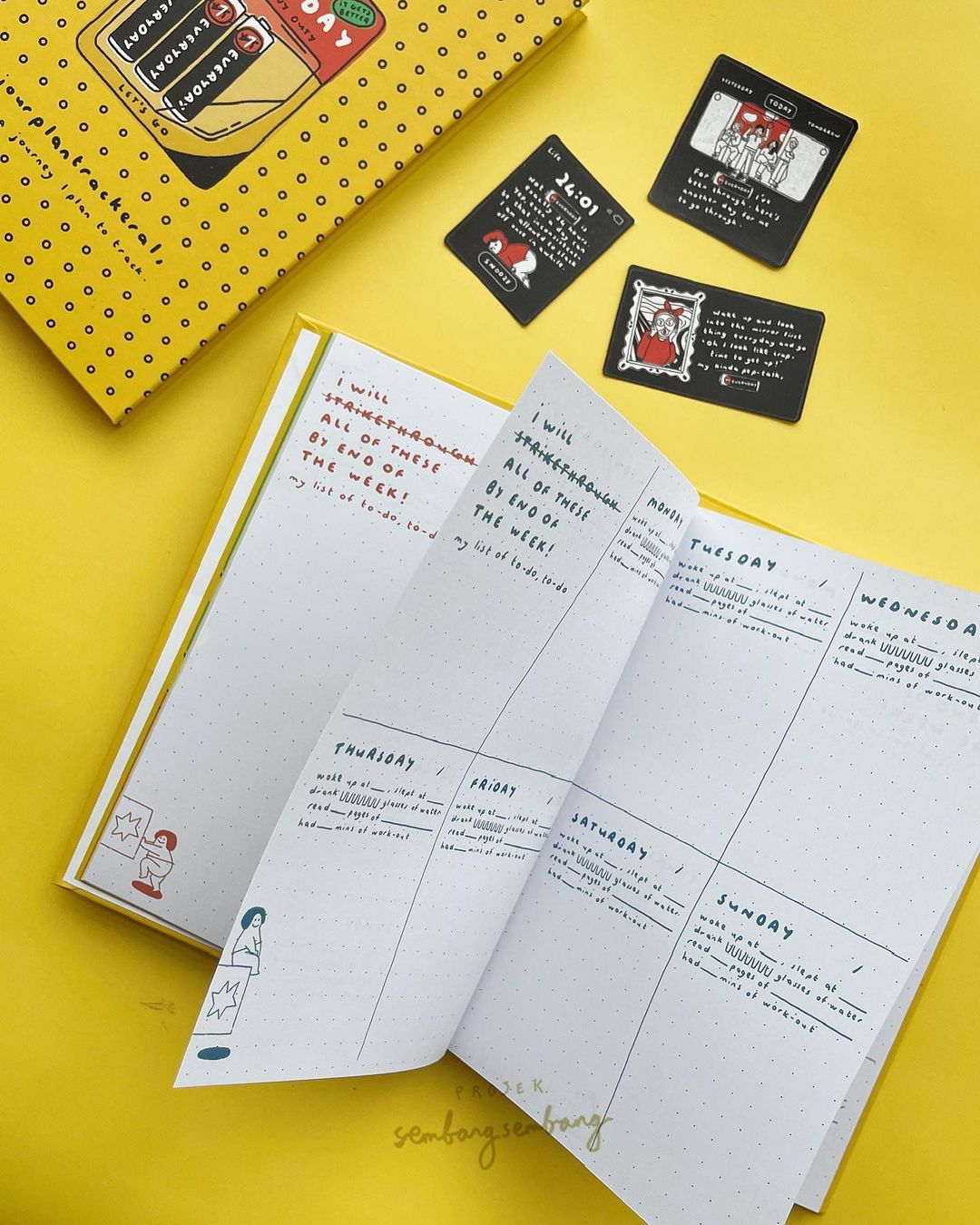 Image credit: @sembangsembang
If you're looking for a quirky planner to give you the boost you need for the new year, consider SembangSembang's Everyday Planner (RM55). This hardcover 6-month planner comes in two designs – the Monomalist offers a classic black cover, while Rainbowistic has a yellow cover that's perfect for those who prefer a pop of colour.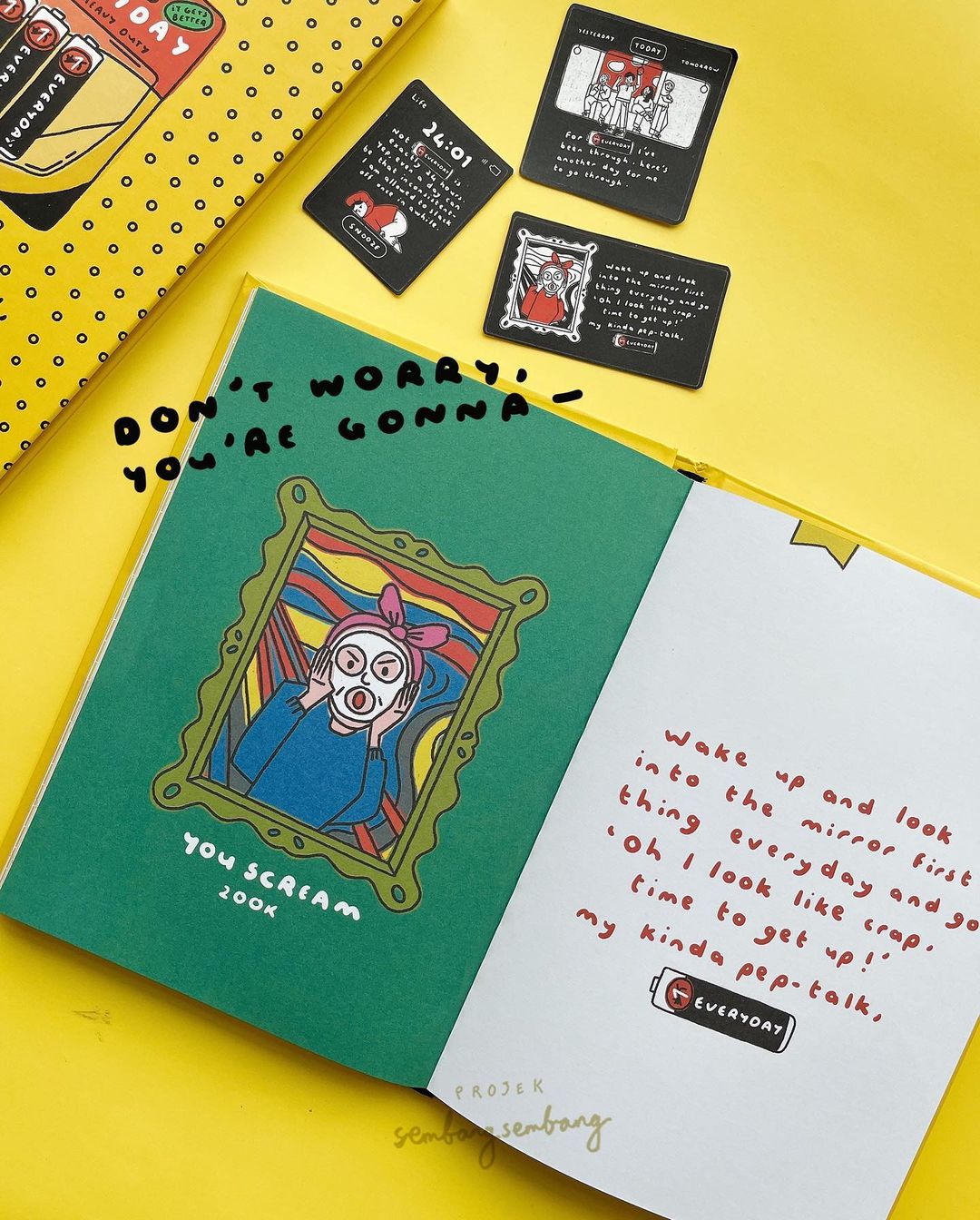 Image credit: @sembangsembang
The A5-sized planner is sprinkled with quirky illustrations by 12 local artists, such as @bungadanbintang and @afisulaiman, as well as tongue-in-cheek quotes that'll make you smile as you're jotting down your to- list.
It features 108 pages, as well as three loose stickers you can decorate the planner cover with.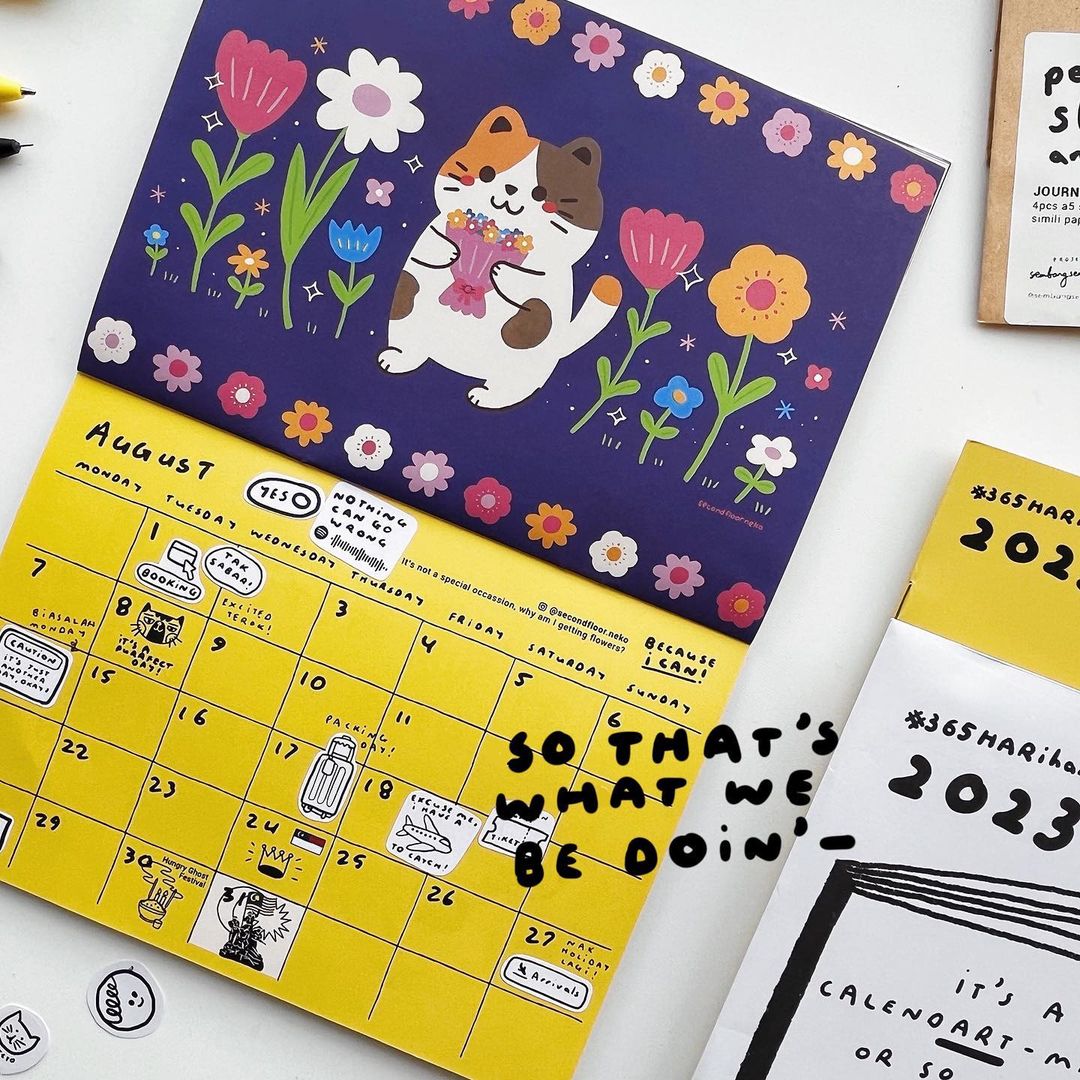 Image credit: @sembangsembang
To see your monthly schedule at a glance, opt to cart the 2023 Everyday Calendar (RM26) dotted with quirky illustrations from local artists that'll make your monthly flips enjoyable. The calendar design features large boxes, so you can jot down reminders.
You can place an order for SembangSembang's products by sending them a DM on Instagram, or visiting their online store on Shopee. 
---
3. ana tomy – fully customisable journals with vibrnant covers
---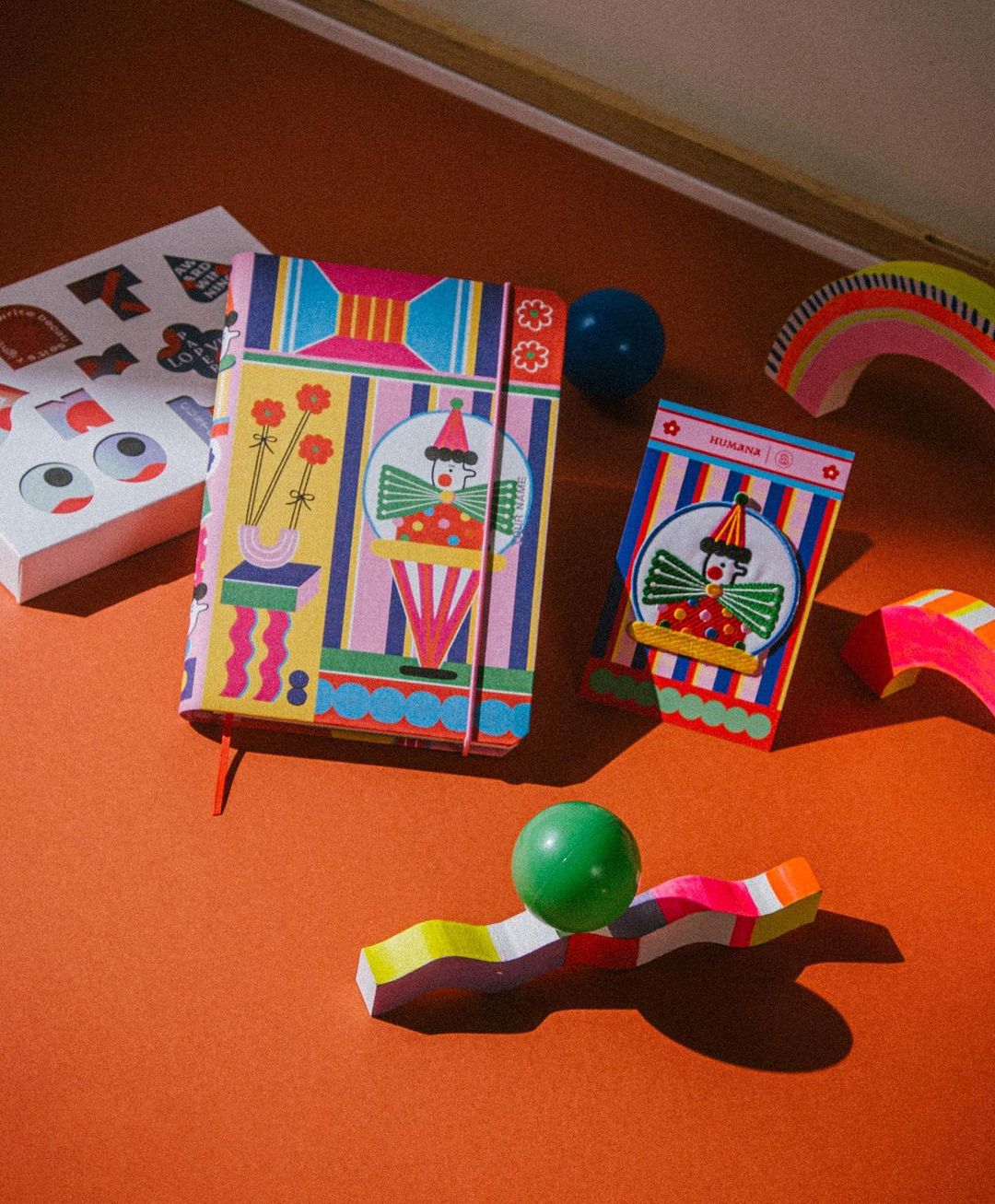 Image credit: @anatomy_co
ana tomy's Humana 'Playground' (RM78-RM138) journal is part of a new series of collaborative journal covers by local artists. This playground-themed journal by illustrator Humana is fully customisable to your liking, right down to choosing different insert papers and the colour of the elastic band.
Hand-wrapped with premium book cloth that's made to last, the journal can also be monogrammed with up to 10 letters in different text colours such as black, silver, or gold for an extra personalised touch.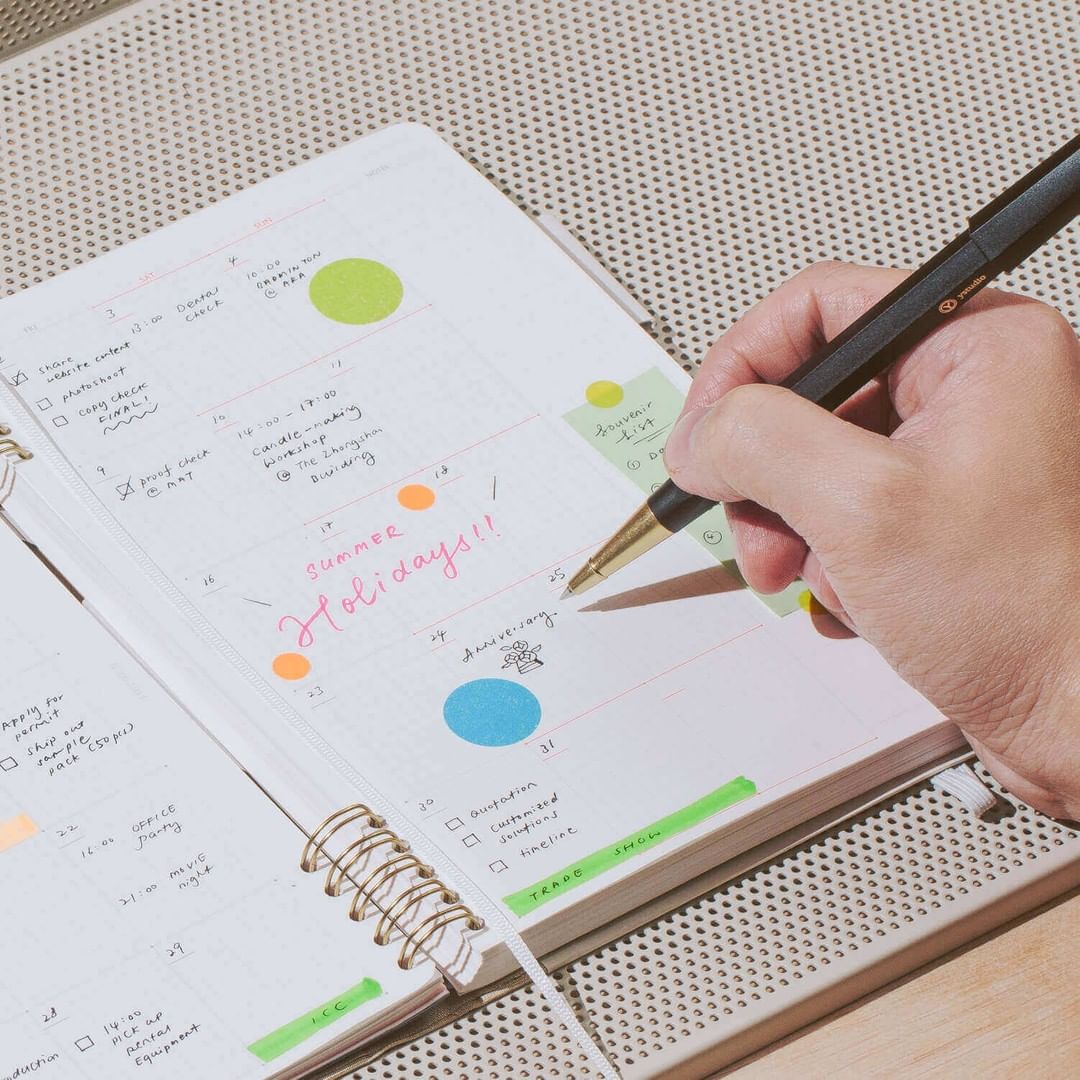 Image credit: @anatomy_co
Whether you're making a purchase online or offline, you can fill your trusty new journal with handy insert pages such as task planner and habit tracker, or just plain papers to get your creative juices flowing. The journal also comes with an elastic band and a ribbon to use as a page marker – these are available in a rainbow of colours, from deep green to bright pink.
A page of fun stickers that complement the cover are included with the journal too. Or, opt to add stickers that will help you better organise your thoughts, with sticks such as the Suatelier sticker (RM9) featuring glossy alphabets available at ana tomy. 
Prices for the journal vary depending on whether you want to buy just the cover, or the cover with papers.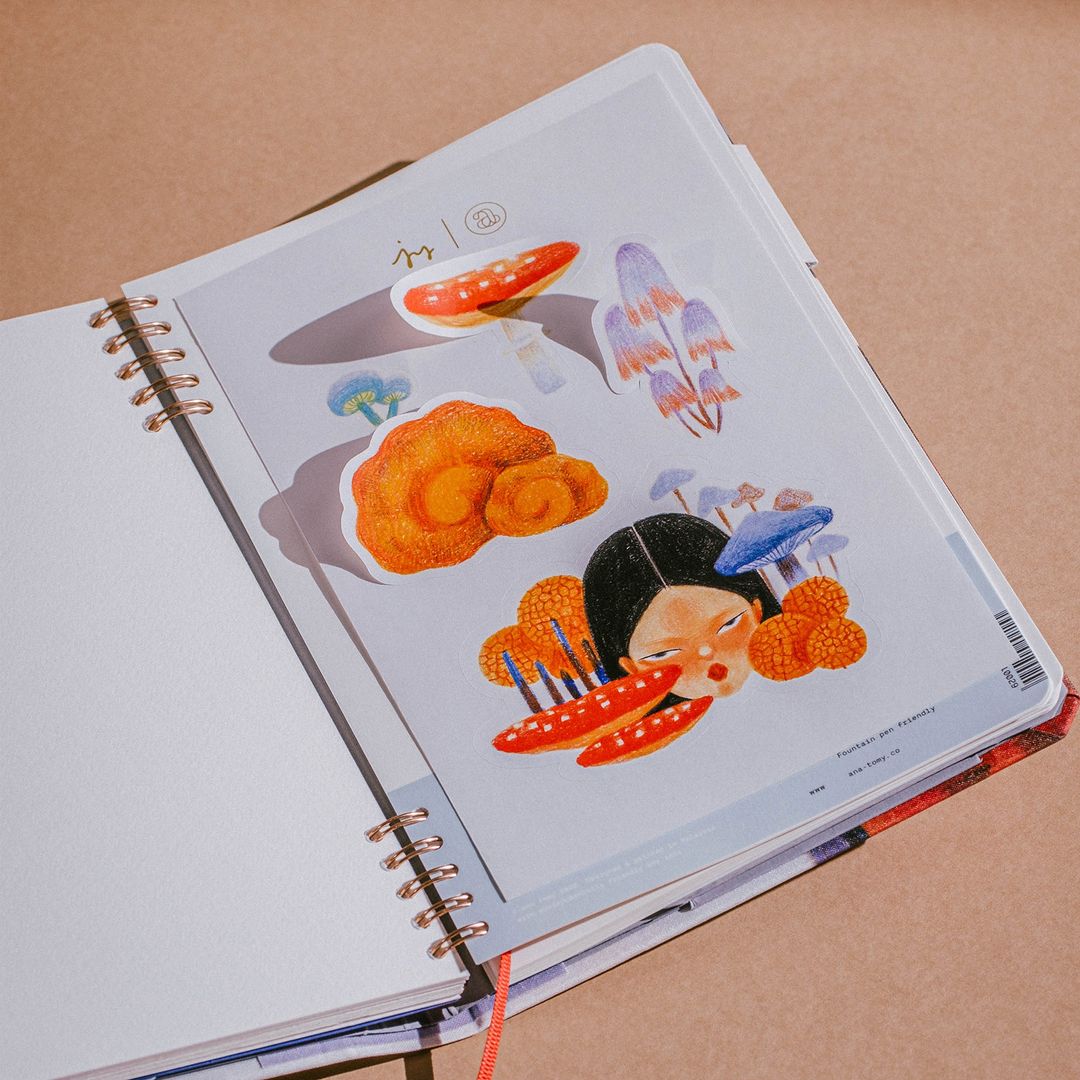 Image credit: @anatomy_co
Other quirky journal designs from ana tomy include D'Peculiar 'Restart' (RM78-RM138) and Apoh Apoh 'Peaches & Cream' (RM78-RM138) – both great for anyone looking to plan the new year in style.
Address: 82G, Jalan Rotan, Jalan Kampung Attap, 50460 Wilayah Persekutuan, WPKL
Opening hours: Tue-Sun 12am-6pm | Wed 9am-5pm (Closed on Mondays)
Contact: 016-238 2827 | ana tomy Instagram
---
4. Zen Feminism – mindfulness journal with reflection writing prompts
---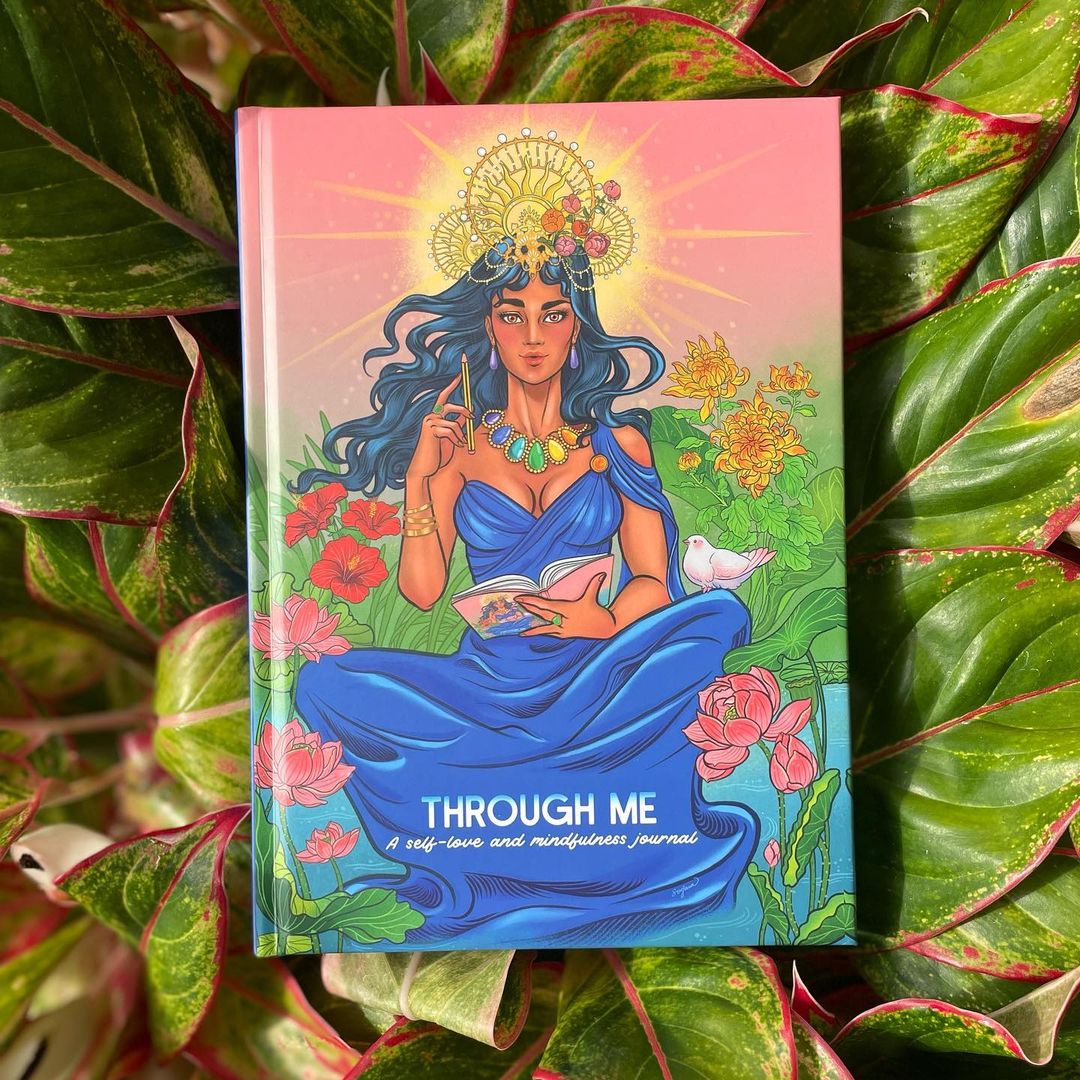 Image credit: @through.me.journal
If you're on the hunt for a mindfulness journal with writing prompts, look no further than Zen Feminism's Through Me (RM69) journal.
This journal is intended to help you develop inner peace through the simple act of recording your thoughts and feelings. Not only will it inspire you to try something new, but it'll also remind you of the good things such as your supportive family or your lovely pet with writing prompts such as "I Am Grateful For" and "The Magic I Experienced Today". 
There are also intention and reflection sections, where you lay out your goals for the year ahead and write down your raw thoughts.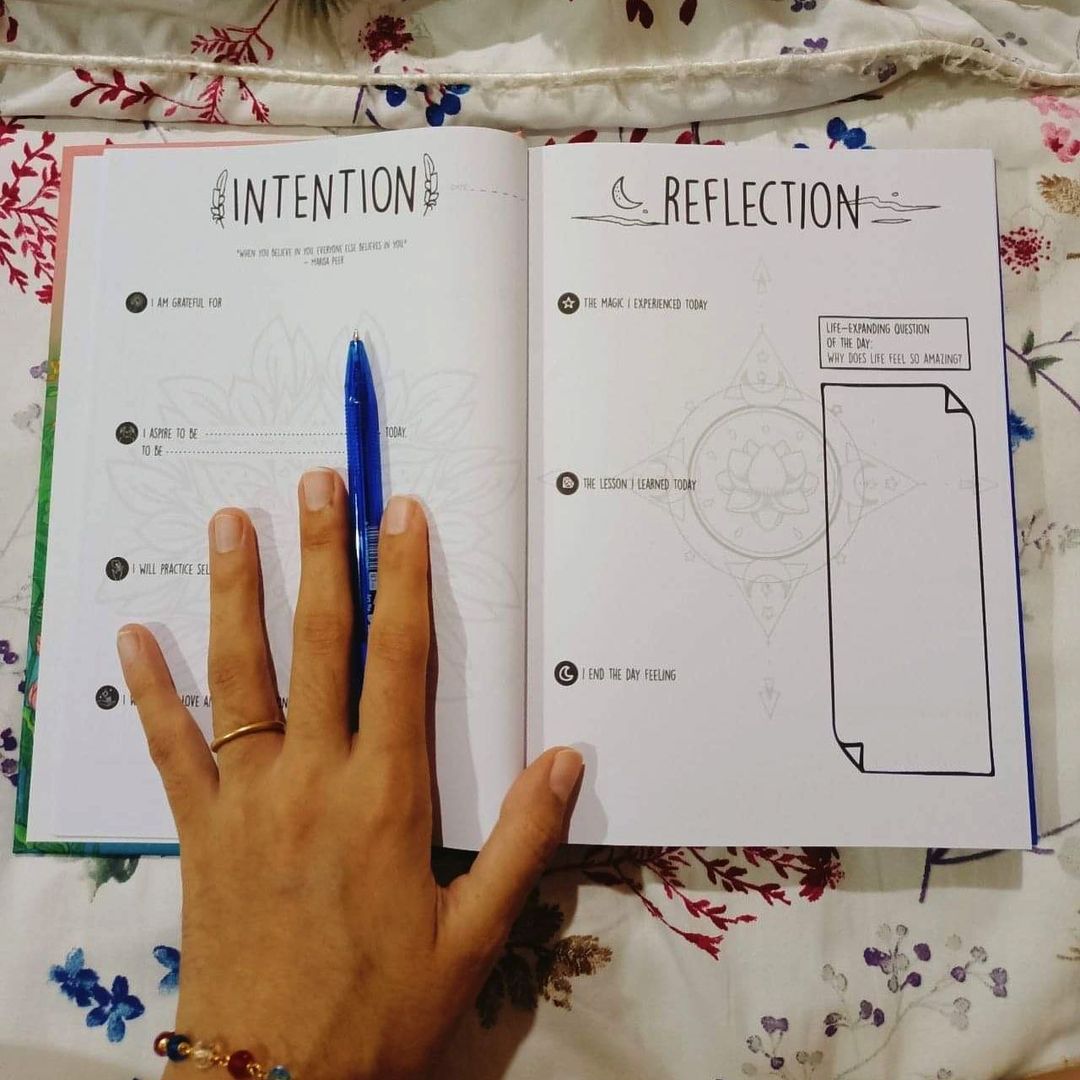 Image credit: @through.me.journal
As an added bonus, this journal consists of daily journal prompts and encouraging quotes. You can also use the flow space to jot down ideas, whether it's sketching a pretty flower or fluffy clouds that you saw on your way to work.
You receive free shipping for your purchase. To place an order, send them a DM on Instagram.
---
5. Kasa Suasa – Studio Ghibli-inspired journals
---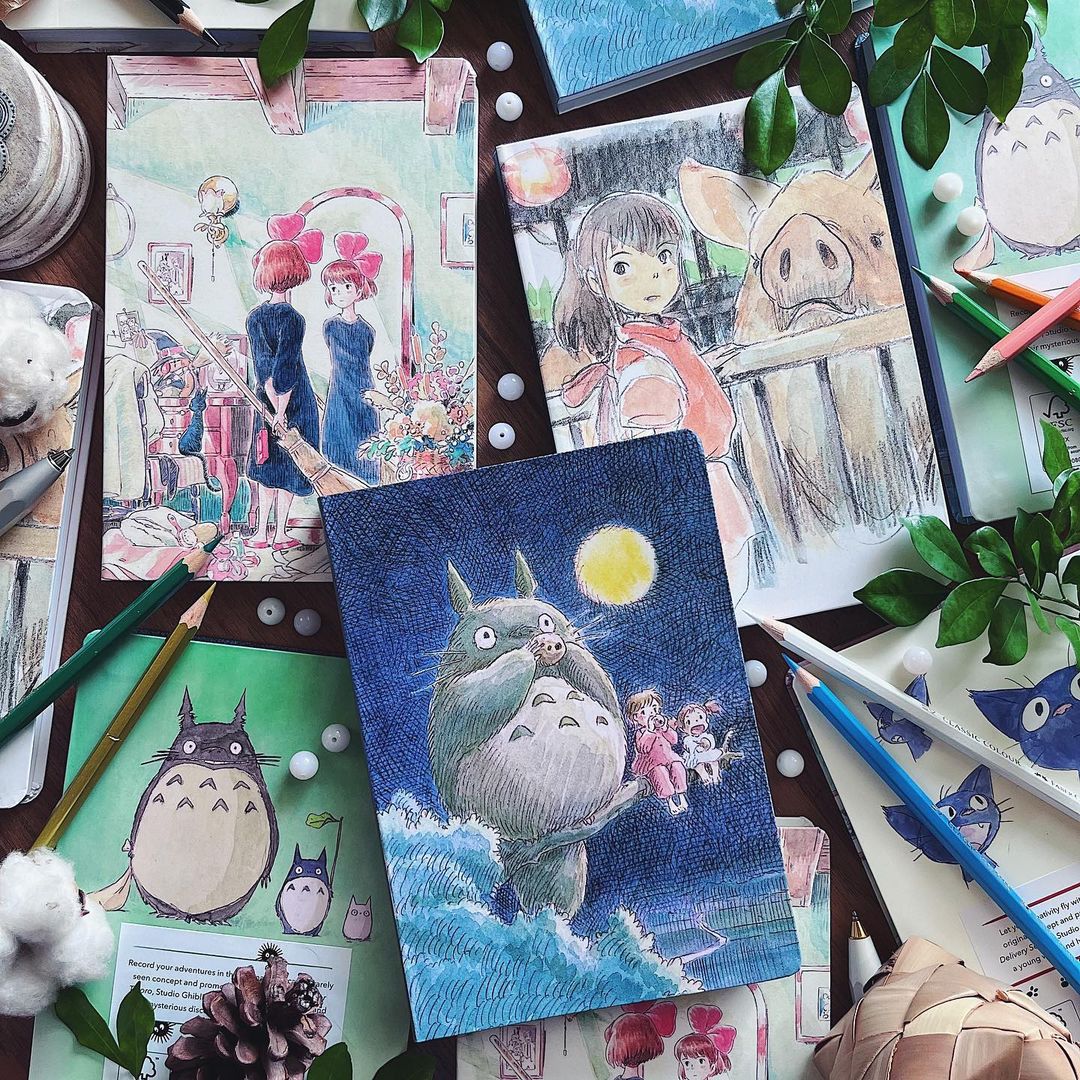 Image credit: @kasasuasa
If you are a Ghibli fan, this new collection of journals inspired by Japan's beloved Studio Ghibli that are sold at Kasa Suasa feature captivating full-coloured artworks from Hayao Miyazaki's animated films. This journal provides note-taking inspiration and comes in different designs, such as My Neighbour Totoro (RM61), showcasing gorgeous concept art from the film.
Not only is this journal flexi-bound, but it also has a ribbon bookmark and comes with four full spreads of concept art from the studio's adored film. The Spirited Away Journal (RM61) and Kiki's Delivery Service (RM61) are two other options you might be interested in.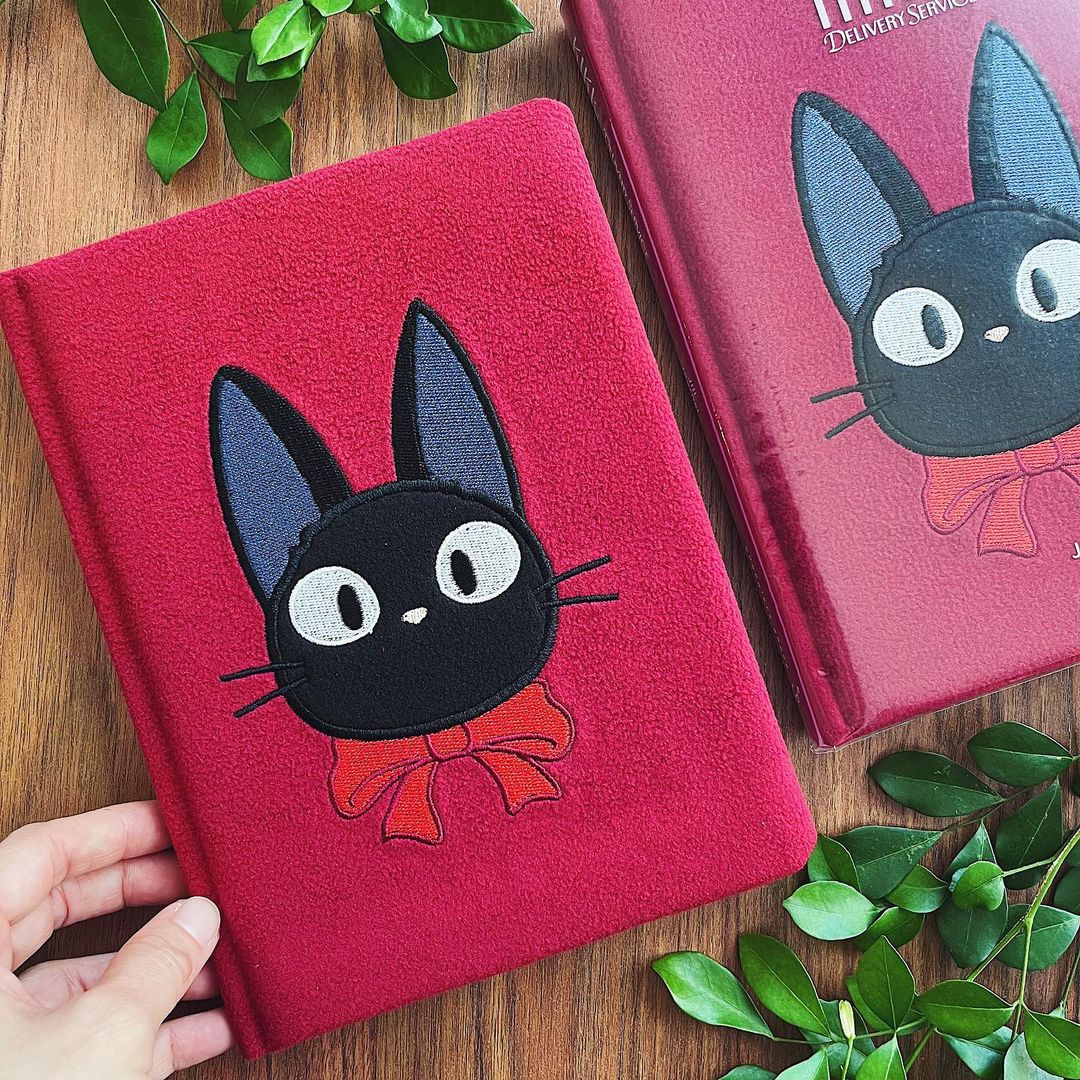 Image credit: @kasasuasa
The plush journals are also not to be missed, which come with fuzzy covers and an adorable look to brighten your day. The Kiki's Delivery Service: Jiji Plush Journal (RM90) features Jiji, the lovable black cat from Miyakazi's animated classic Kiki's Delivery Service.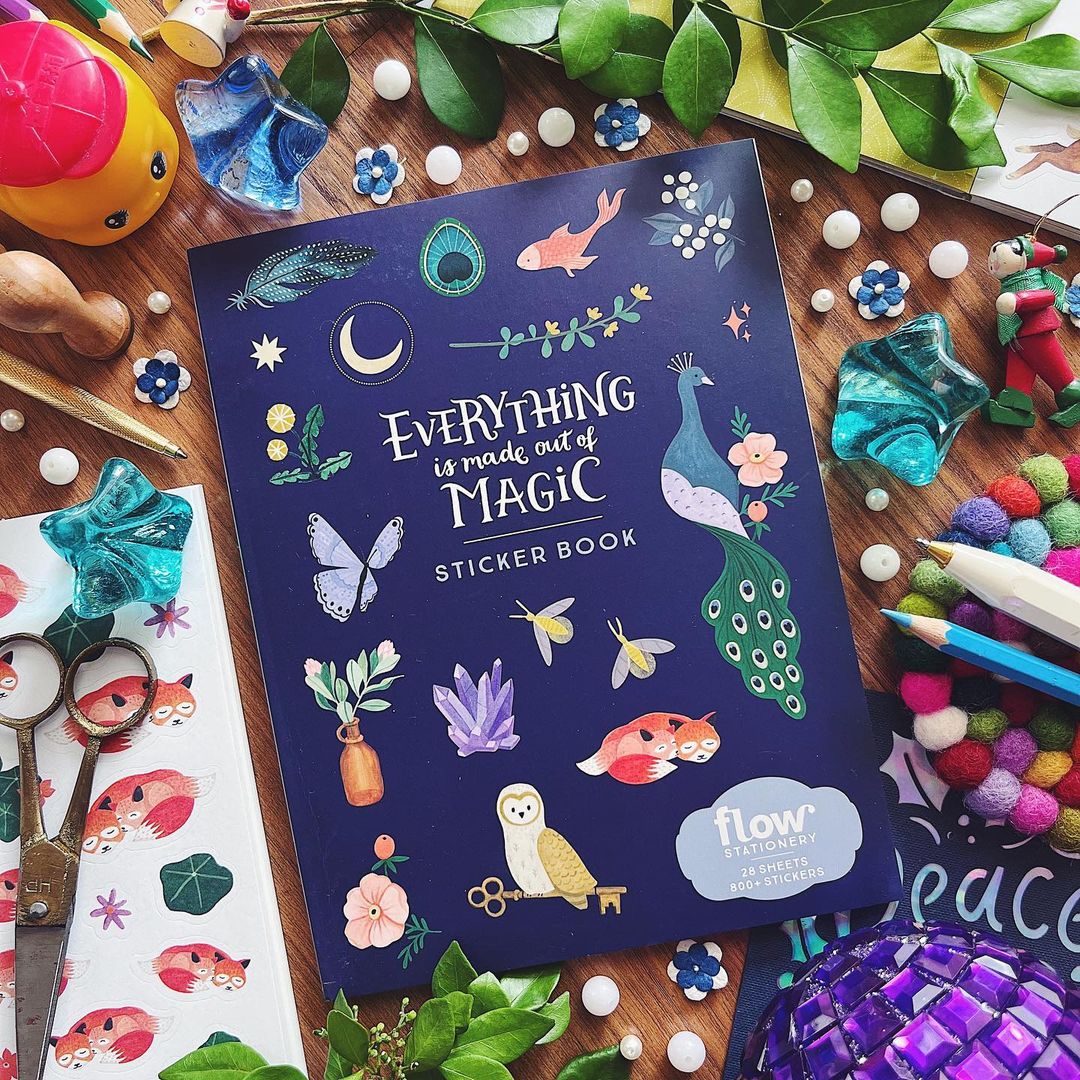 Image credit: @kasasuasa
For a set of journals and stickers, you can purchase the new Everything Is Made Out of Magic (RM61) sticker book, which comes with over 800 stickers such as flashing fireflies and glistering crystals for a decorative touch to your journal.
Address: Unit i4, Block I The Stories of Taman Tunku, Jln Langgak Tunku, Bukit Tunku, 50480 Kuala Lumpur
Opening hours: Fri-Sun 11am-6pm (Closed from Mondays to Thursdays)
Contact: 012-398 2100 | Kasa Suasa Instagram
---
6. Mossery – over 90 different journal covers
---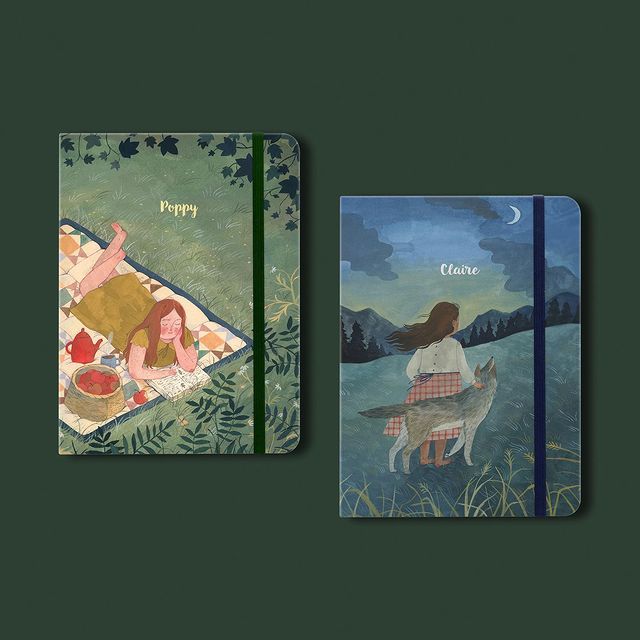 Image credit: @mosseryco
Mossery's journals serve as a wonderful reminder that you, too, are a work in progress with its theme – life in progress. This journal features illustrations by talented artists such as @taryndraws, who depicts a girl accompanied by her furry friend. There are over 99 different cover designs to accompany you next year.
If you prefer weekly journal entries, consider the vertical journal which is more time-oriented and effective for scheduling. Meanwhile, the horizontal layout is suitable if you prefer daily journaling – it also offers a clean page layout for both scheduling and creative expression.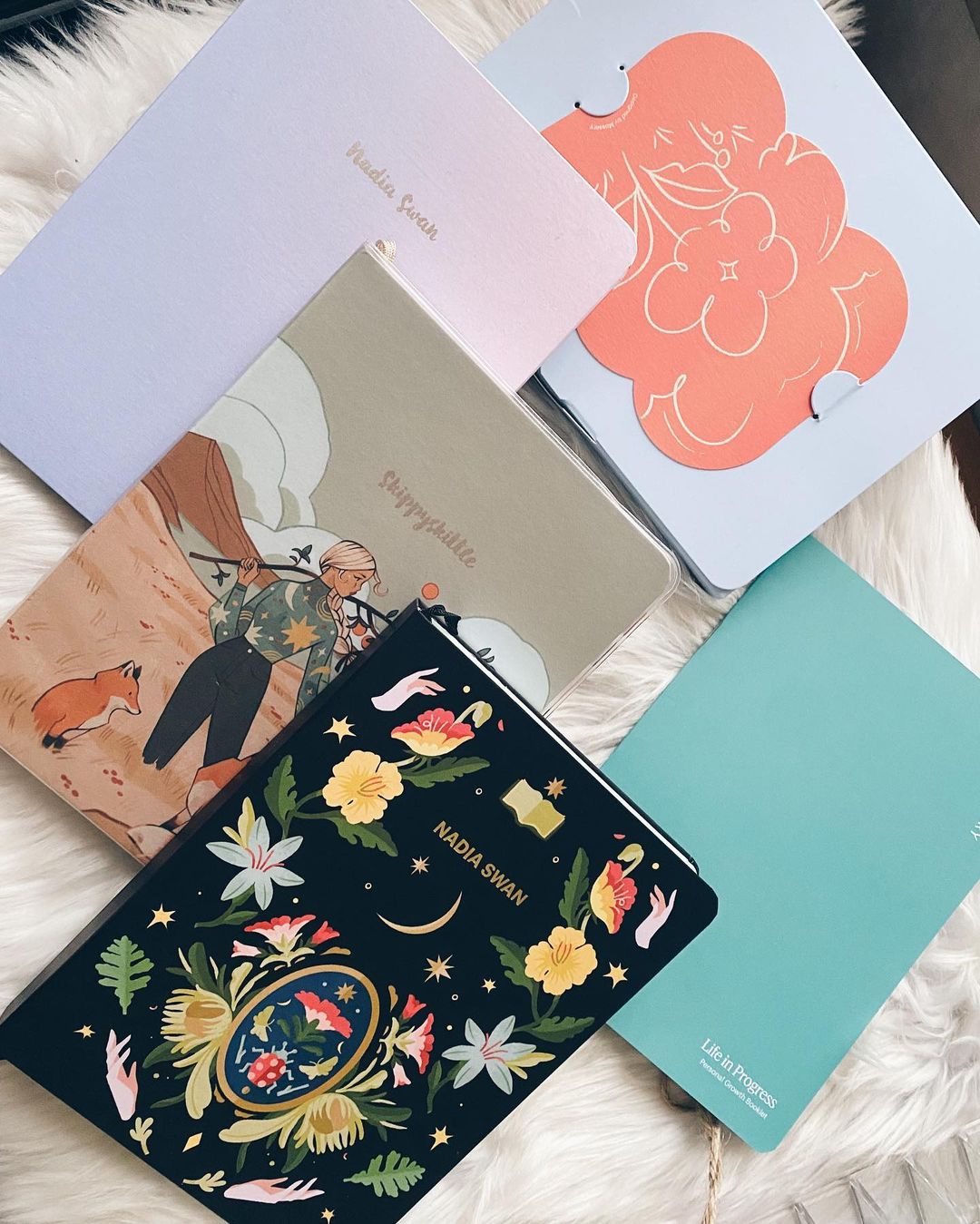 Image credit: @skippyskittle
You can also get intriguing journal covers such as Patchwork Dreams (RM125), Manhattan (RM125), and Paris (RM125). Plus, you get to personalise your name on the cover. Each Mossery journal also includes a 2023-2024 calendar, a 2023 monthly overview, a 12-monthly calendar, a monthly habit tracker, and a 53-weekly calendar, which makes it worth the price for such a comprehensive journal spread.
To personalise your journal, get a pack of Phantasien stickers (RM11), which features adorable visuals such as a fluffy cat.
Address: 17, Jalan 51A/225A, Section 51A, PJCT Industrial Zone, 46100 Petaling Jaya, Selangor
Opening hours: Mon-Fri 9am-1pm & 2pm-6pm (Closed on Saturdays and Sundays) 
Contact: 03-7865 5165 | Mossery Instagram
---
7. The Other Workout – self-care journal with mental exercise prompts
---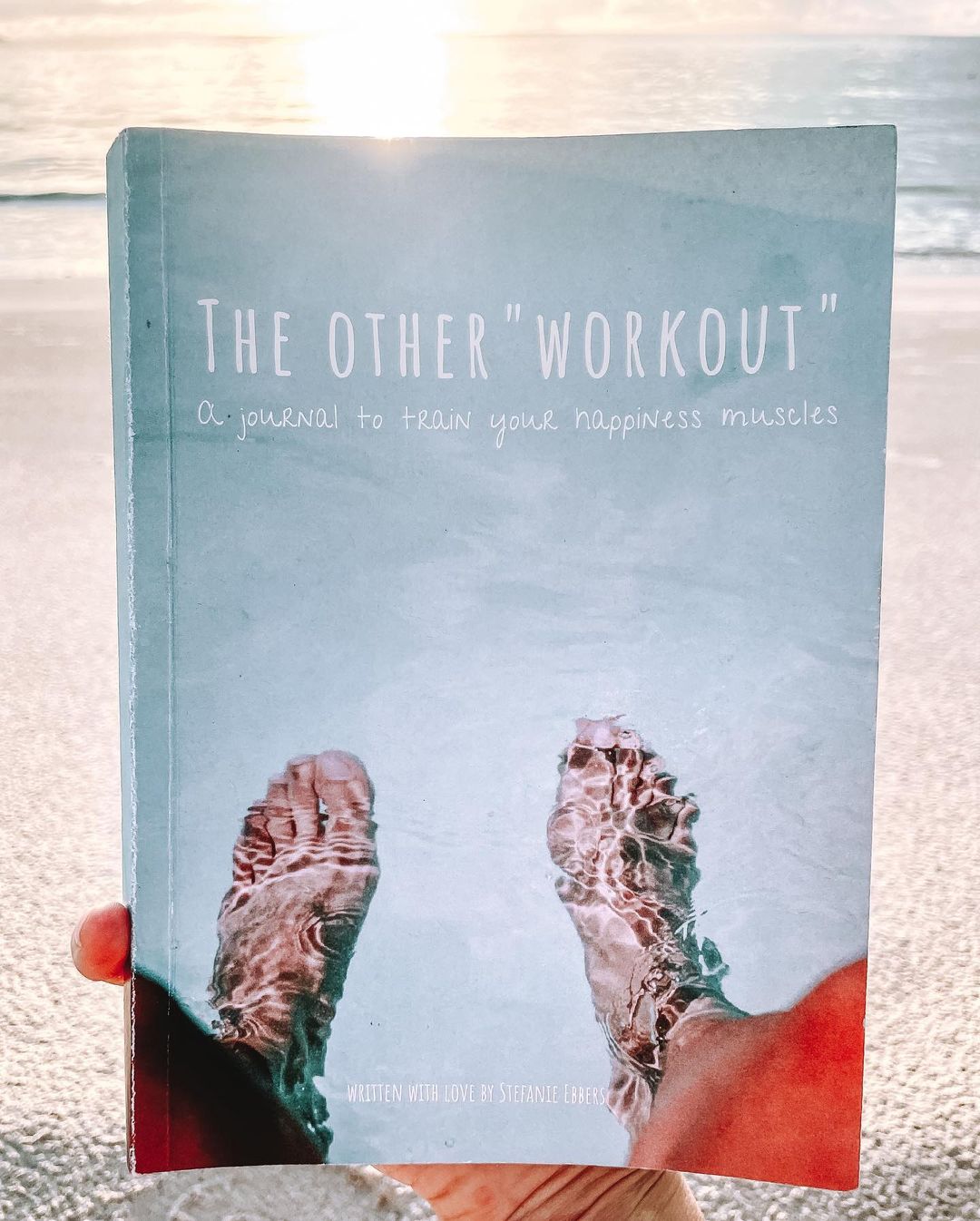 Image credit: @stefanie.mira.e
If you're looking for a journal with mental exercises and prompts to help you manage your stress levels next year, check out The Other Workout's Self-Care Journal (RM50). This journal consists of science-based prompts and writing exercises to achieve your goals. It also comes with self-development content, such as time management, forgiveness rituals, relieving stressful situations, and training self-confidence for a therapeutic new year.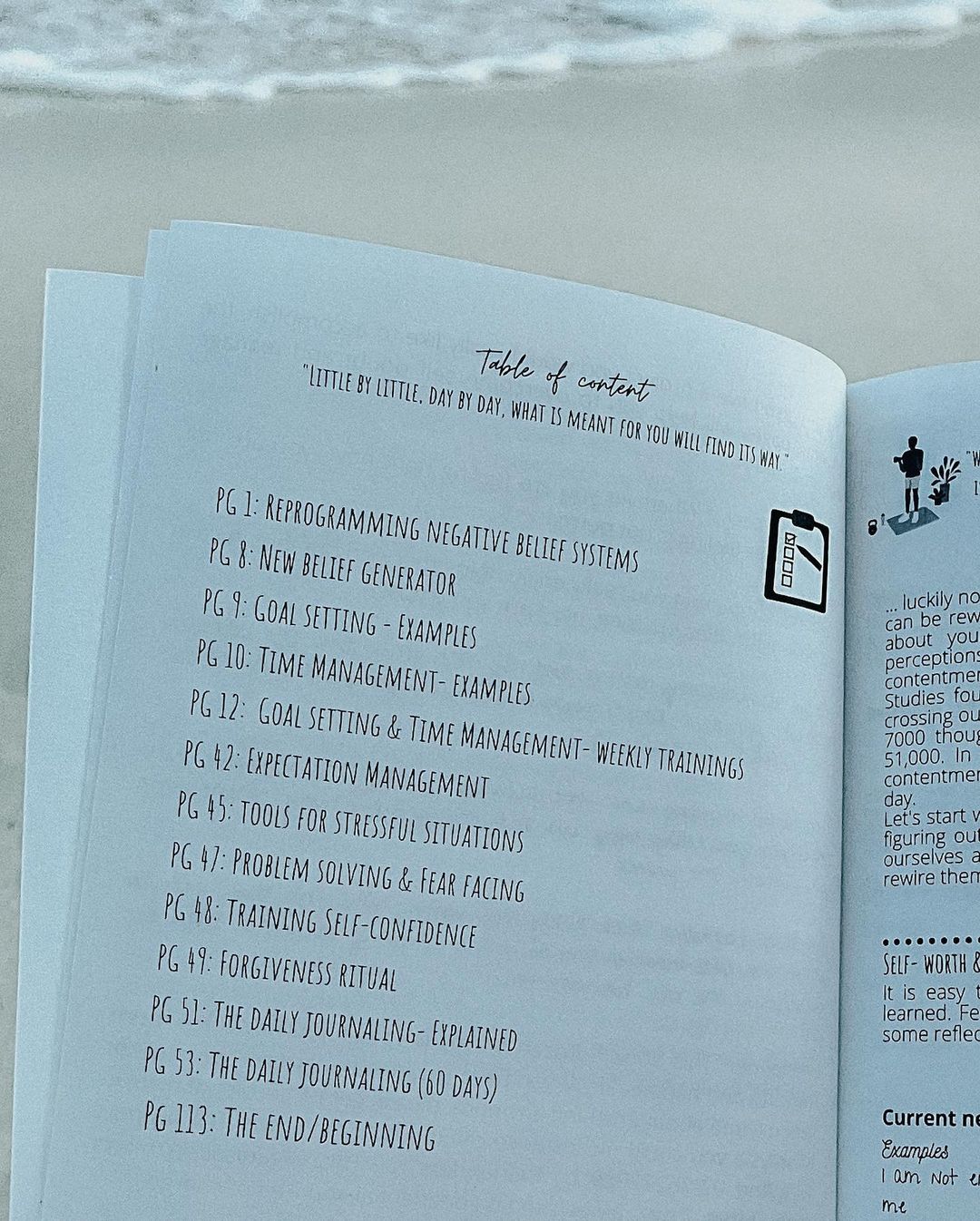 Image credit: @stefanie.mira.e
So, if you want to start the new year off on the path to a healthier, more fruitful you, this journal will be a trusty companion to have by your side with its daily affirmations and gratitude sections. 
To purchase, you can send them a DM on Instagram. There is a shipping fee of RM6 for each delivery.
---
8. The Calm Within – meditative journal
---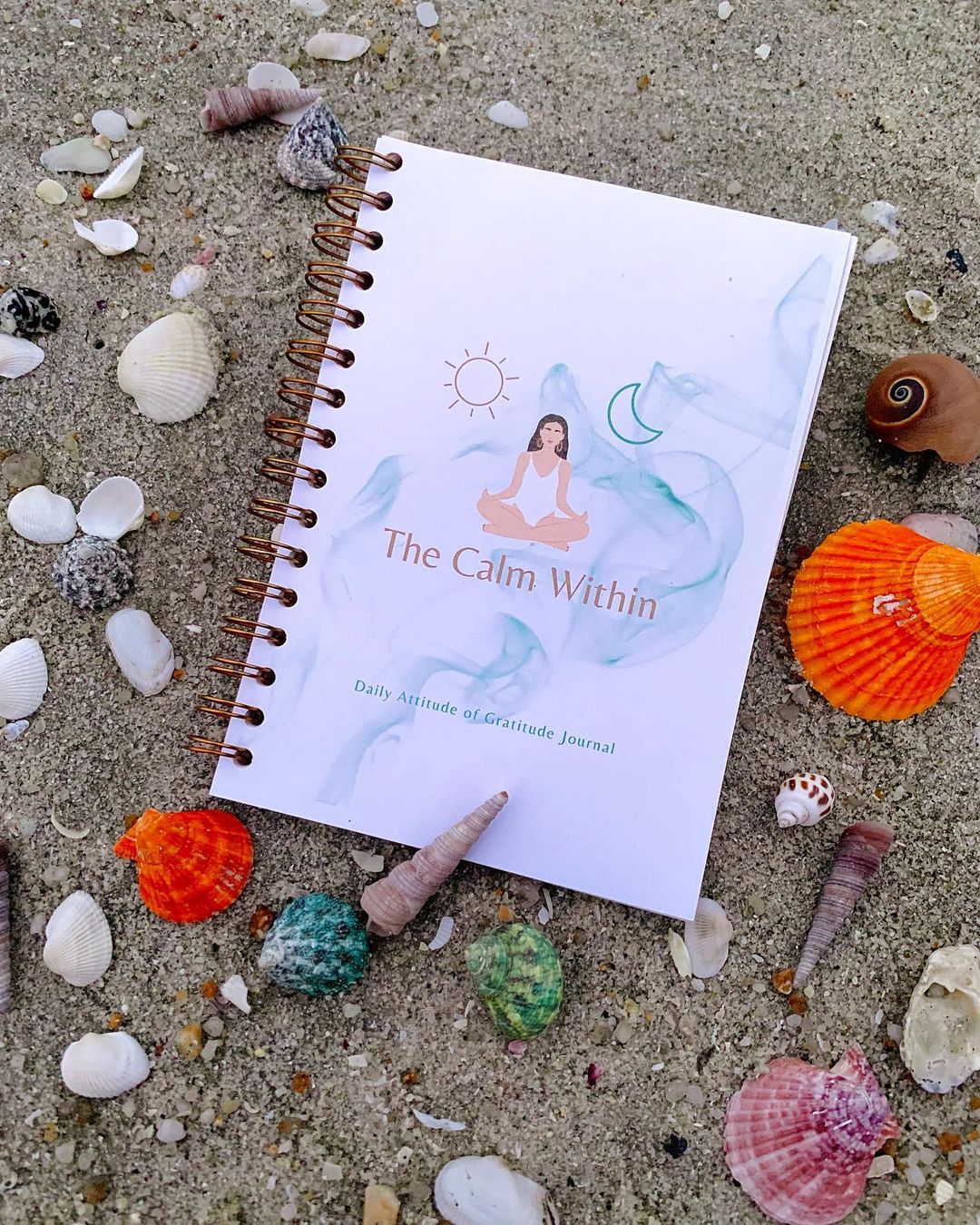 Image credit: @gvana_thecalmwithin
If you want to cultivate self-love practises, consider getting a copy of The Calm Within (RM60) by Gvana. Small yet meaningful ways to kickstart your journal to self-love, such as daily affirmations, inspirational quotes, and mindful exercises, are included in the journal.
This journal spread will assist you in staying grounded as you open yourself up to all of life's experiences – both the good and bad. The beautiful, calming mandala patterns and minimalist layout in the journal not only serve as an artistic flair, but will help you declutter your thoughts.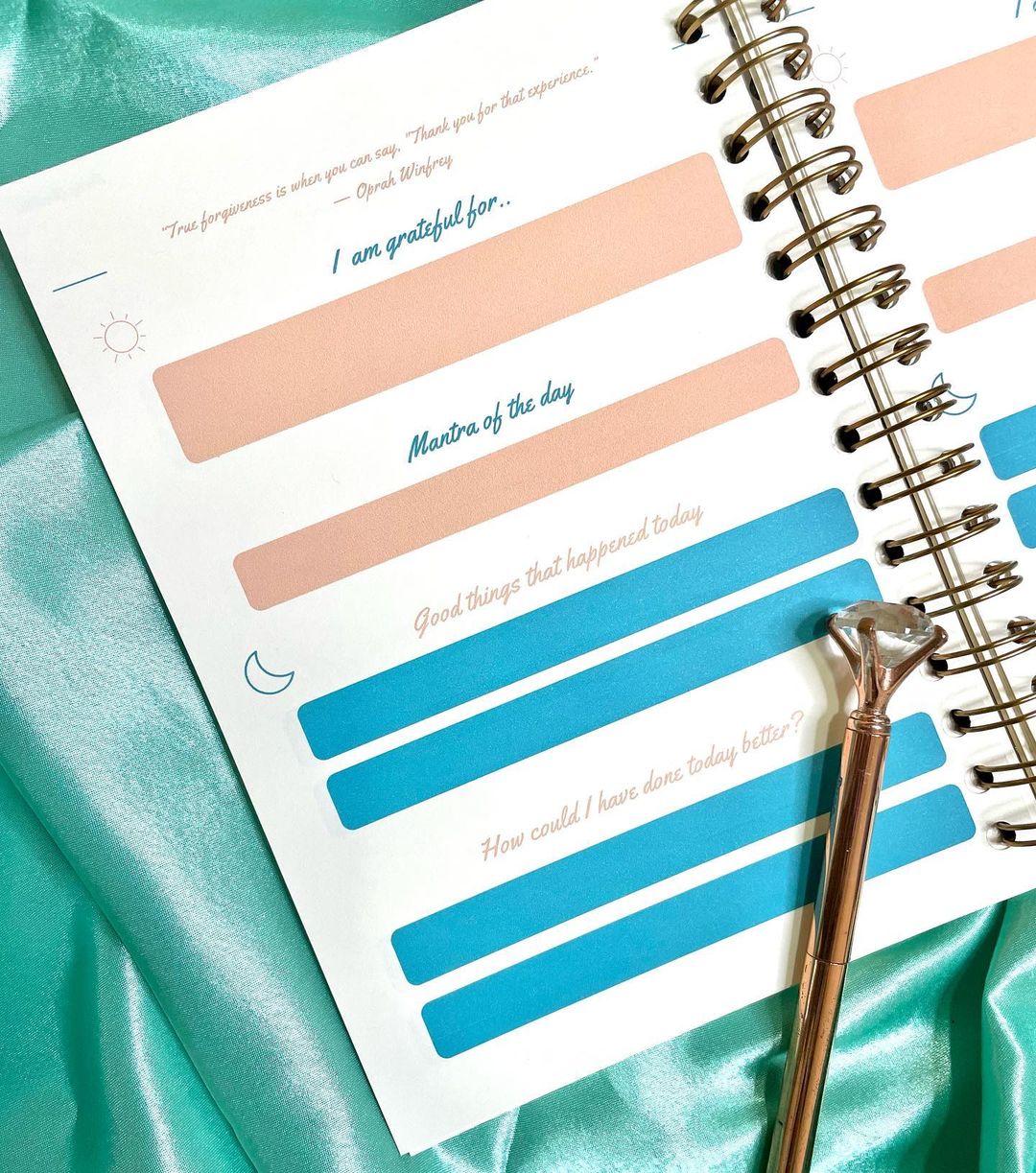 Image credit: @gvana_thecalmwithin

In addition, there is a space for daily reflections, where you can jot down your thoughts that'll help in developing a more thoughtful perspective on life.
To purchase a journal, send Gvana a DM on Instagram. 
---
Aesthetic journals & planners to get for a therapeutic new year 
---
Aesthetic journals and planners are one way to help us stay on top of our busy schedules and maintain some semblance of order in our lives. Not only are they aesthetically pleasing, but the act of journaling itself can transport you into your personal zone for a more organised "new year, new me" vibe.
So, if you're looking to start the new year off on the right foot, consider these aesthetic journals and planners for the new year so you can achieve all your goals in 2023. 
Other helpful articles:
---
Cover image adapted from: @anatomy_co, @kasasuasa, @ninthgallery.kl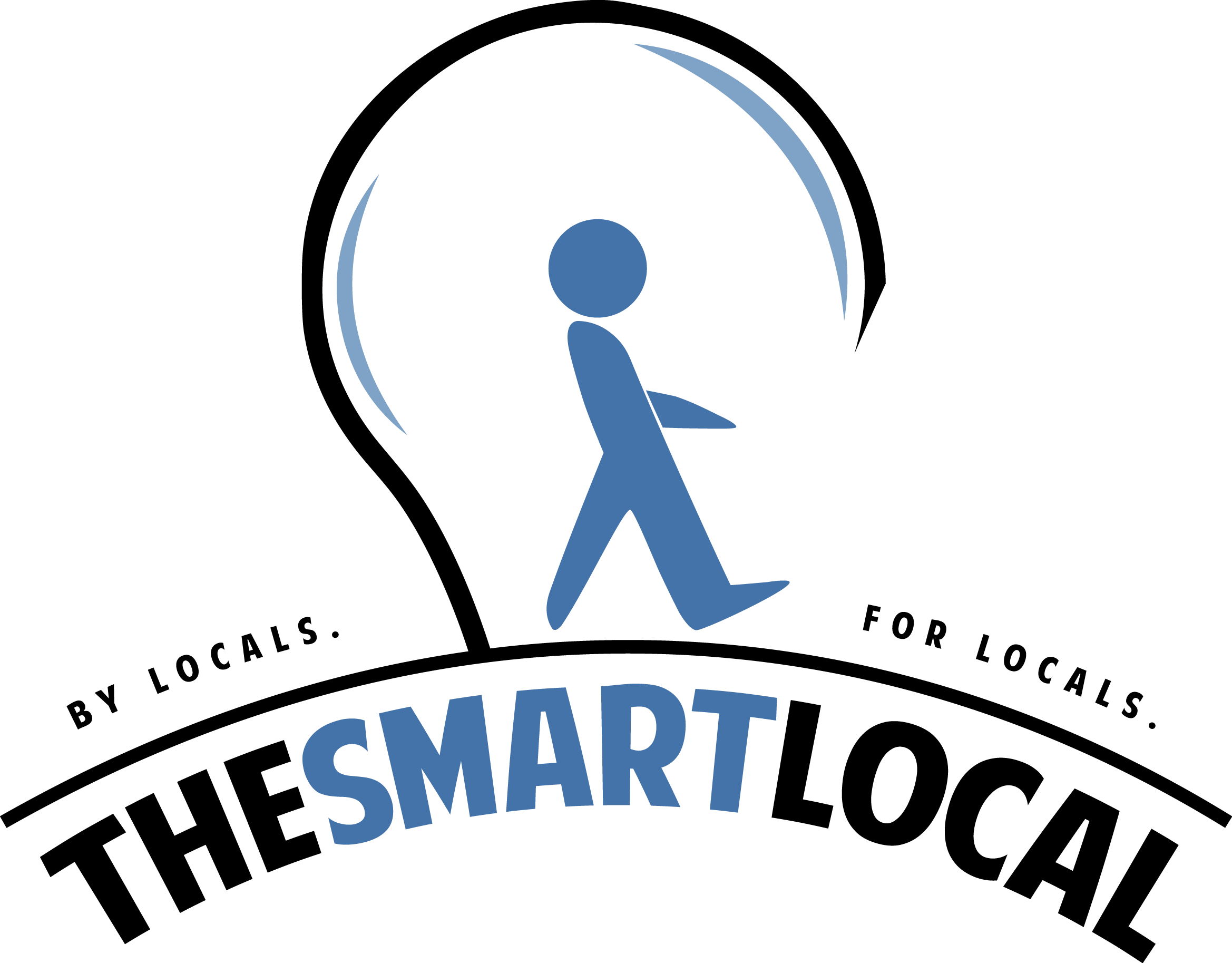 Drop us your email so you won't miss the latest news.