Money-saving hacks for Malaysians
---
Living in a bustling city like Kuala Lumpur has its perks – we never run out of dining or shopping options. But our wallets get emptied out pretty quickly too. Between daily expenses and social events, many city dwellers will admit to having little savings set aside for rainy days. 
So, if 2023 is the year you start shedding "poor" spending habits your parents warned you about, we rounded up 5 money-saving hacks so you can jimat more in the new year.
Psst – you'll want to read till the end to find out prizes you can win from Maybank.
---
1. Watch a movie at the cinemas for half the price
---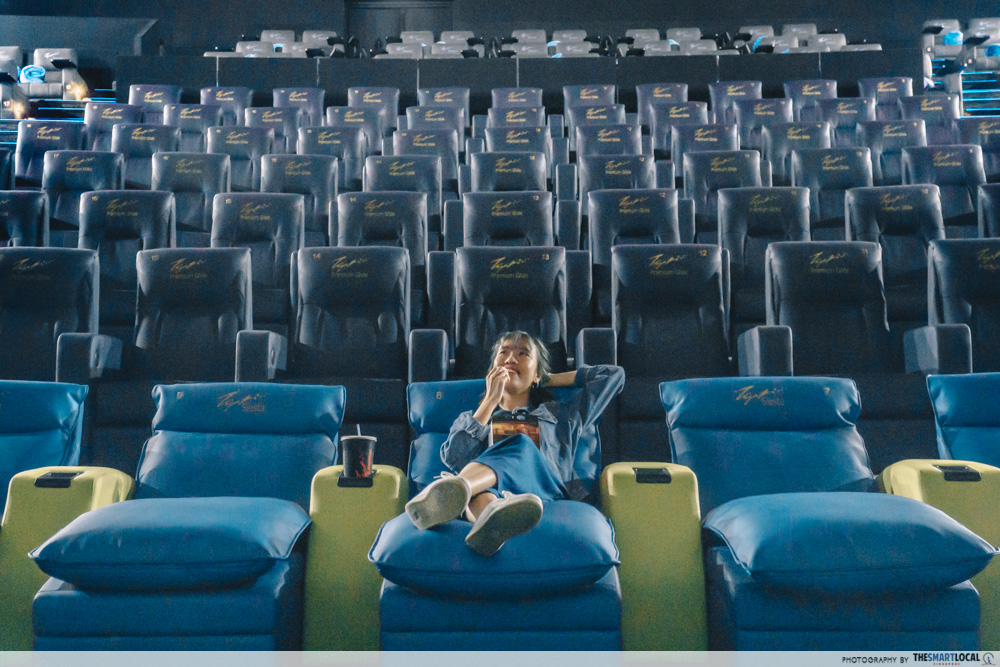 We can't resist catching the latest flicks at the cinemas – high-definition large screens, air-conditioned dark rooms, and surround speakers just hit different. While movie tickets aren't very costly to begin with, we won't say no to saving a ringgit or two on movie excursions.
For thrifty movie lovers, these cinema chains in Malaysia offer discounted tickets on selected hours and days:
TGV Cinemas

: RM9/ticket for movies before 12pm and RM10/ticket for 12pm-6pm

MBO Cinemas:

RM10/ticket on Wednesdays 

GSC

: from RM12/ticket on Wednesdays
You can also snag additional perks if you pay for tickets with partner banks.
For starters, score RM8/pax movie tickets at GSC if you book through WeTix on the MAE app. This promotion lasts till 31st December – but that's more than enough time to catch showings of Avatar: The Way of Water and Lyle Lyle Crocodile on the big screen.
---
2. Start saving your spare change
---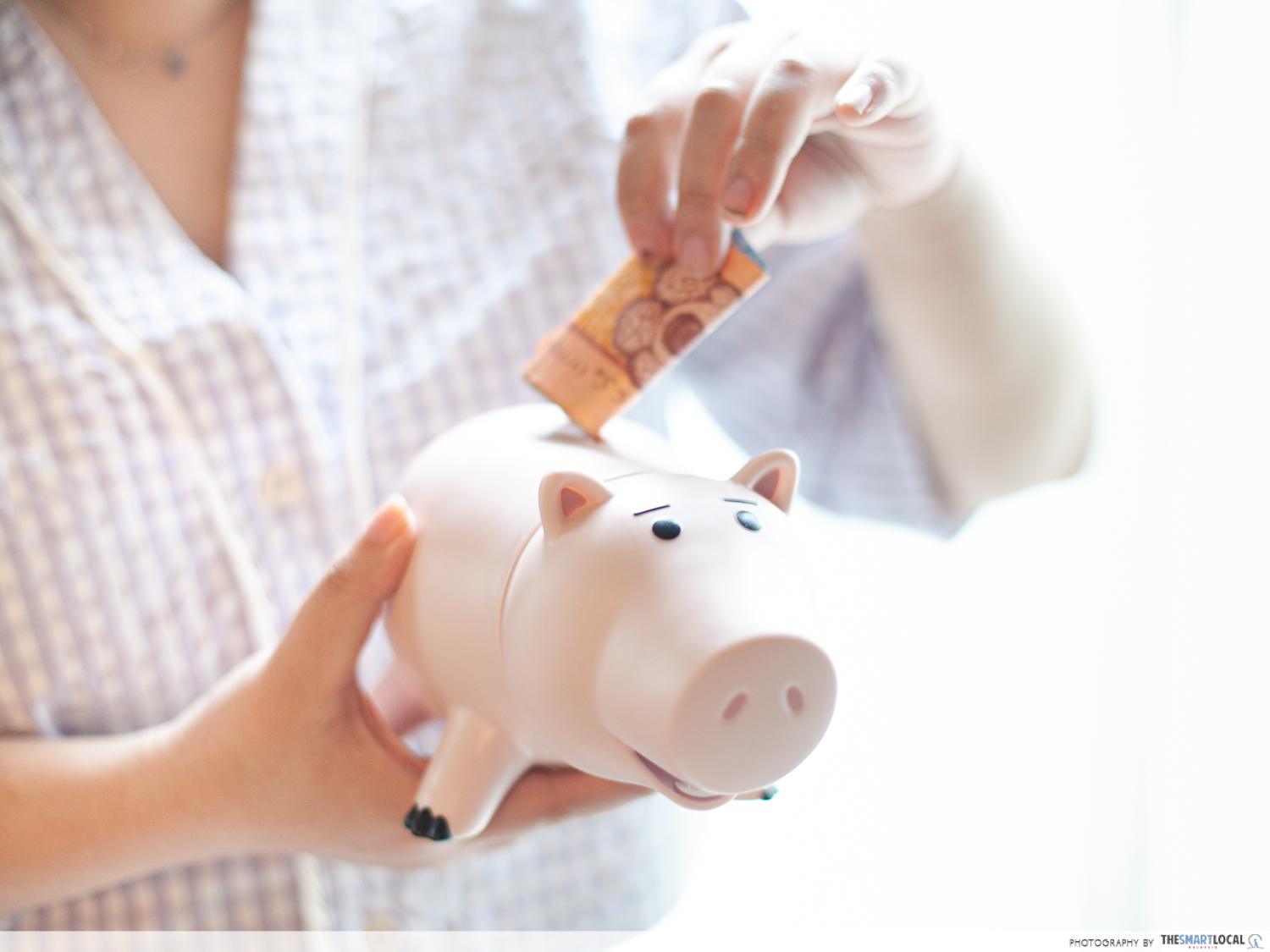 Our loose change usually winds up in one of two places: the car glove box or between sofa cushions. Even worse, they sometimes get tossed out accidentally with shopping receipts.
Just like how small spendings add up, stray coins and bills can accumulate too. So, gathering your change at the end of the week is a great way to start saving. As the saying goes, every penny saved is a penny earned – so don't overlook even the smallest sen lying around.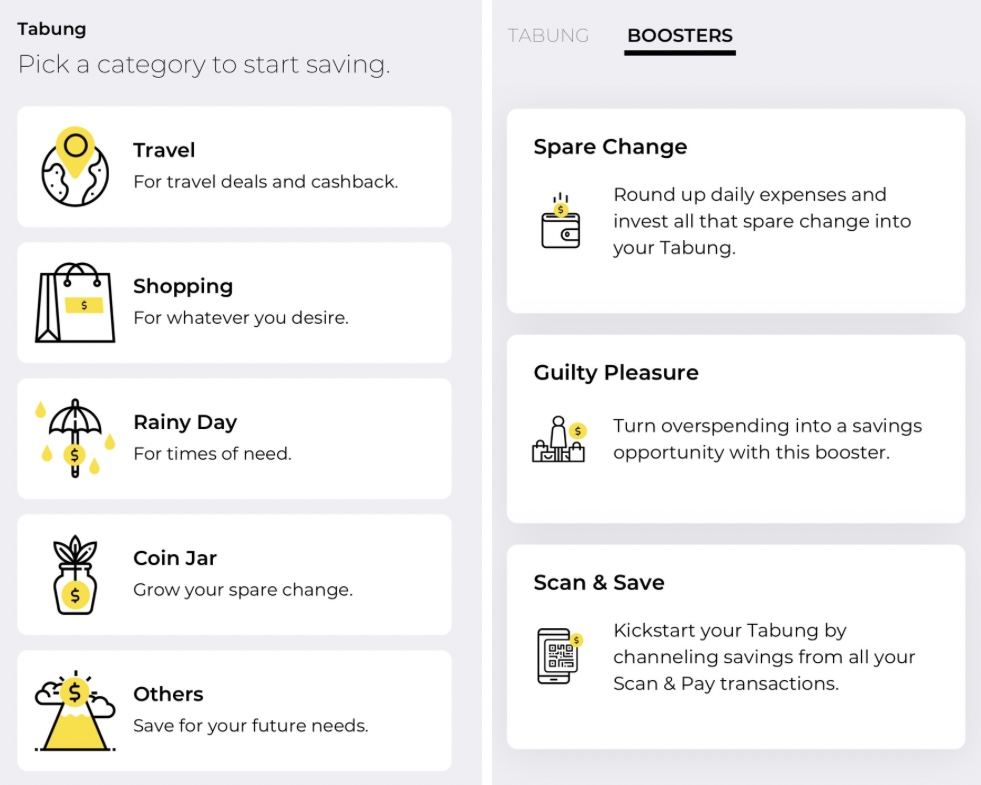 Image adapted from: MAE
One no-brainer way to round up the stray change hiding in your daily spaces is with a physical piggy bank. But if you have the MAE app, you can use the Tabung feature to set up an online savings "jar" – this feature is available even if you're not a Maybank customer. 
You can manage up to 10 Tabungs simultaneously on the app to separate your saving goals – this will be convenient if you're eyeing a new gadget and a much-needed holiday, for example. 
There's automatic monthly deductions, as well as boosters to help you reach your goal more quickly. An extra useful option is Spare Change. It acts just like a piggy bank by rounding your online payments upwards to the nearest ringgit, and channelling the excess into a Tabung.
---
3. Track your monthly expenses
---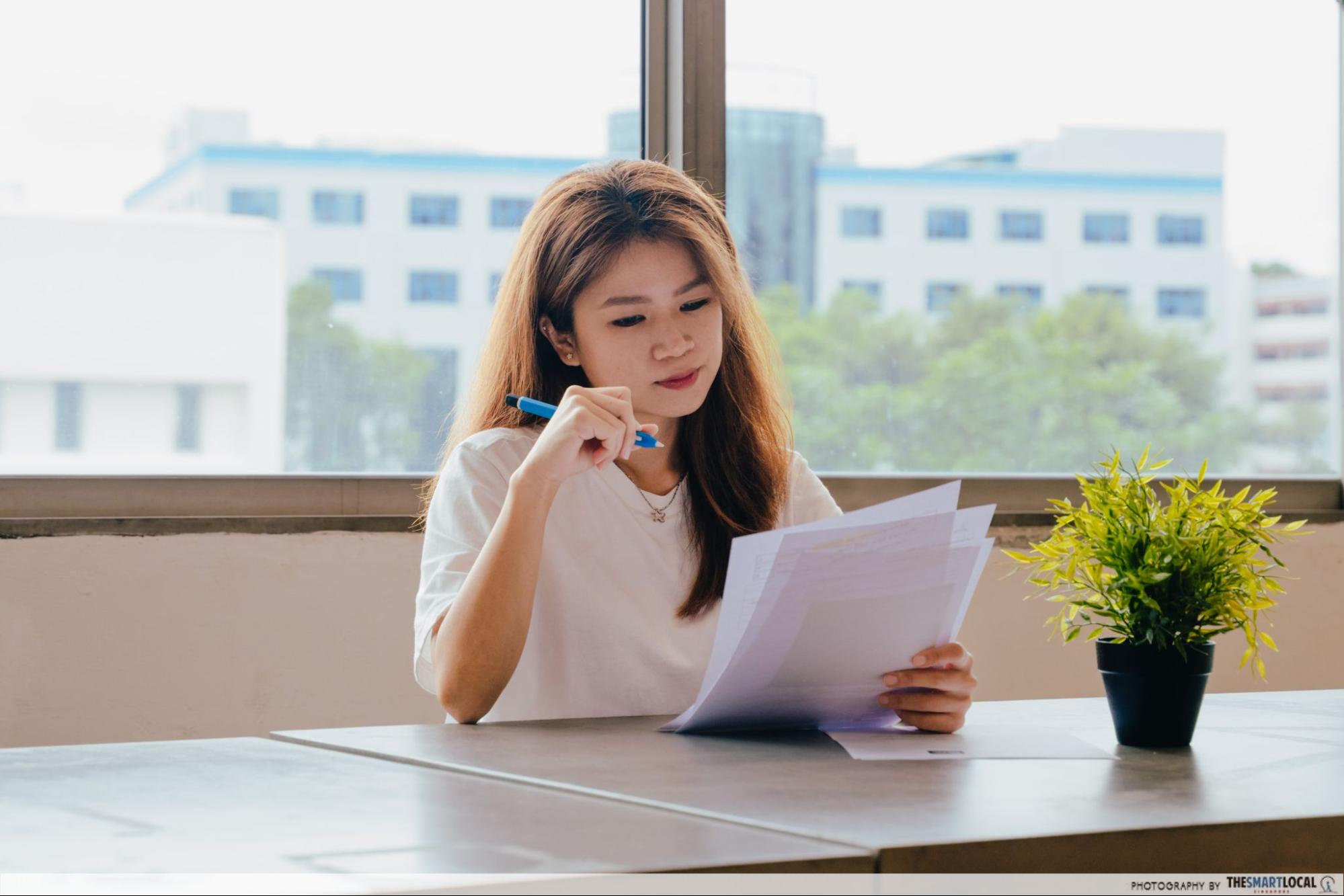 After receiving your first pay cheque and starting to live off your own income, you've likely heard the drill from your parents: track your expenses. This may sound like a hassle – but it's worth paying attention to your finances now that you're officially supporting yourself.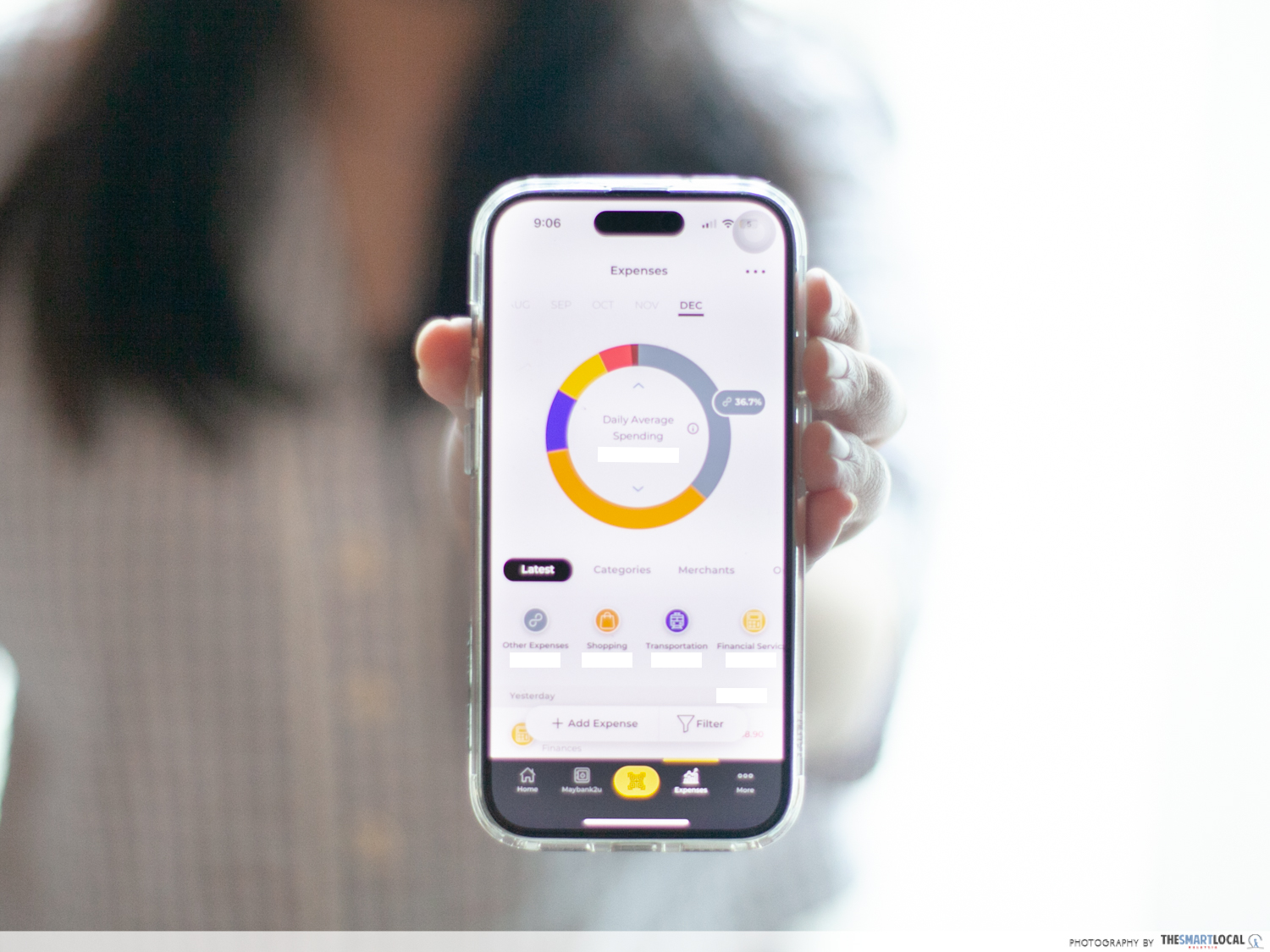 Some of us have the mantra from our elders embedded in our minds, and the stacks of receipts chilling in our drawers and purses are a testament of our good intentions. But to make sense of the records, you'll need an easy-to-follow system. 
This is where the MAE app with its Expenses feature will come in handy.
The app automatically sorts purchases made with MAE into coloured categories such as shopping, dining, and transportation. It also displays your income against your spendings, allowing you to monitor how your gaji is being dispersed over the month.
Apps like this one let you view your finances at a glance, so you can make necessary changes to fatten up your savings account – and be stricter to yourself if needed. Expenditures made with cash or on other platforms can be manually uploaded, so you never lose track of a receipt again.
---
4. Split bills with your friends the right way
---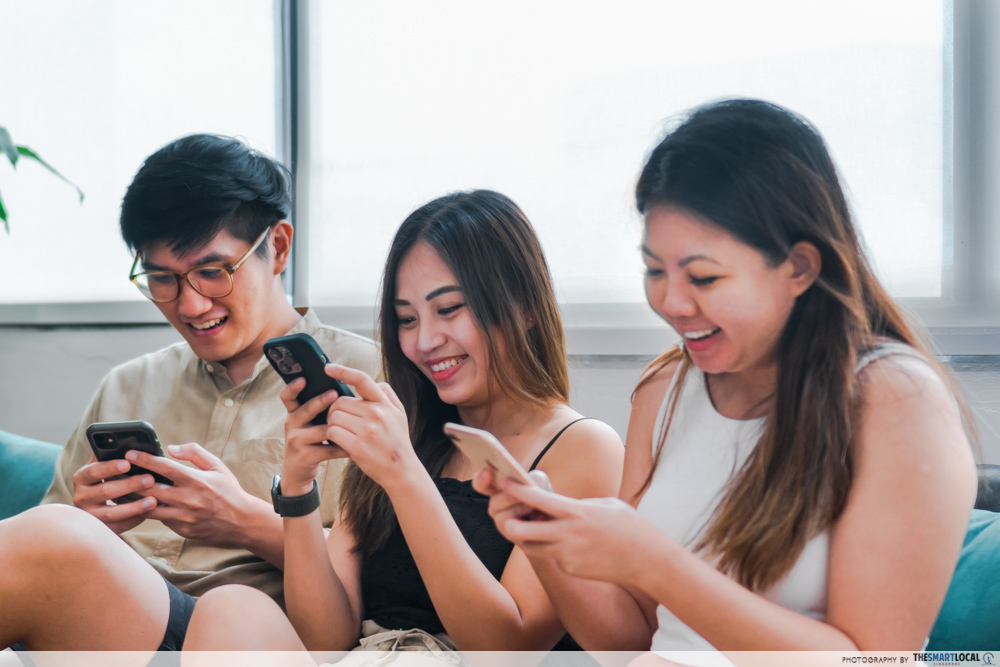 Here's a scenario many of us have likely faced before. Paying first when splitting bills with friends and acquaintances on a fun night out, and having to send an IOU reminder a week later to that one busy individual who forgot.
If you're typically the payer in your group, you may sometimes find that you're short of cash while waiting on repayments. In the worst-case scenario, you forget who even owed you to begin with. 
While most of us are happy to belanja our friends every now and then, it's important to have your personal budget in mind when forking out cash. So keep track of IOUs when going dutch.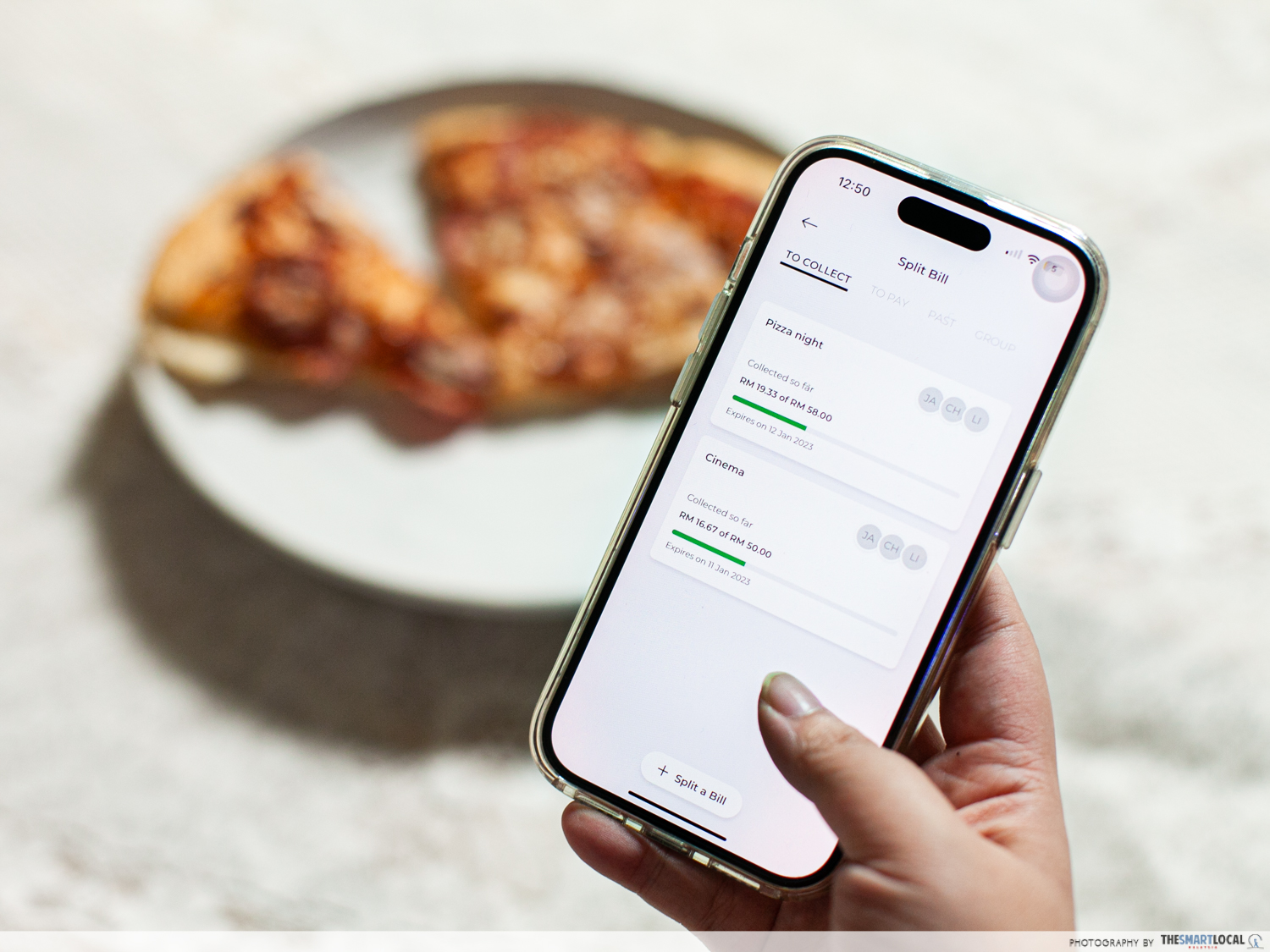 Luckily, there are convenient apps for splitting bills with friends so you don't need to drop awkward IOU reminders long after your makan outings. 
The MAE app with its Split Bill feature is one that'll help. You can opt to automatically or manually divide a receipt, and add your contacts to the bill so each person receives a notification reminder to pay their part. 
When it comes to paying, the app also has a DuitNow feature that lets you transfer money to your friends with just their phone number.
---
5. Shop for groceries with half-off discounts 
---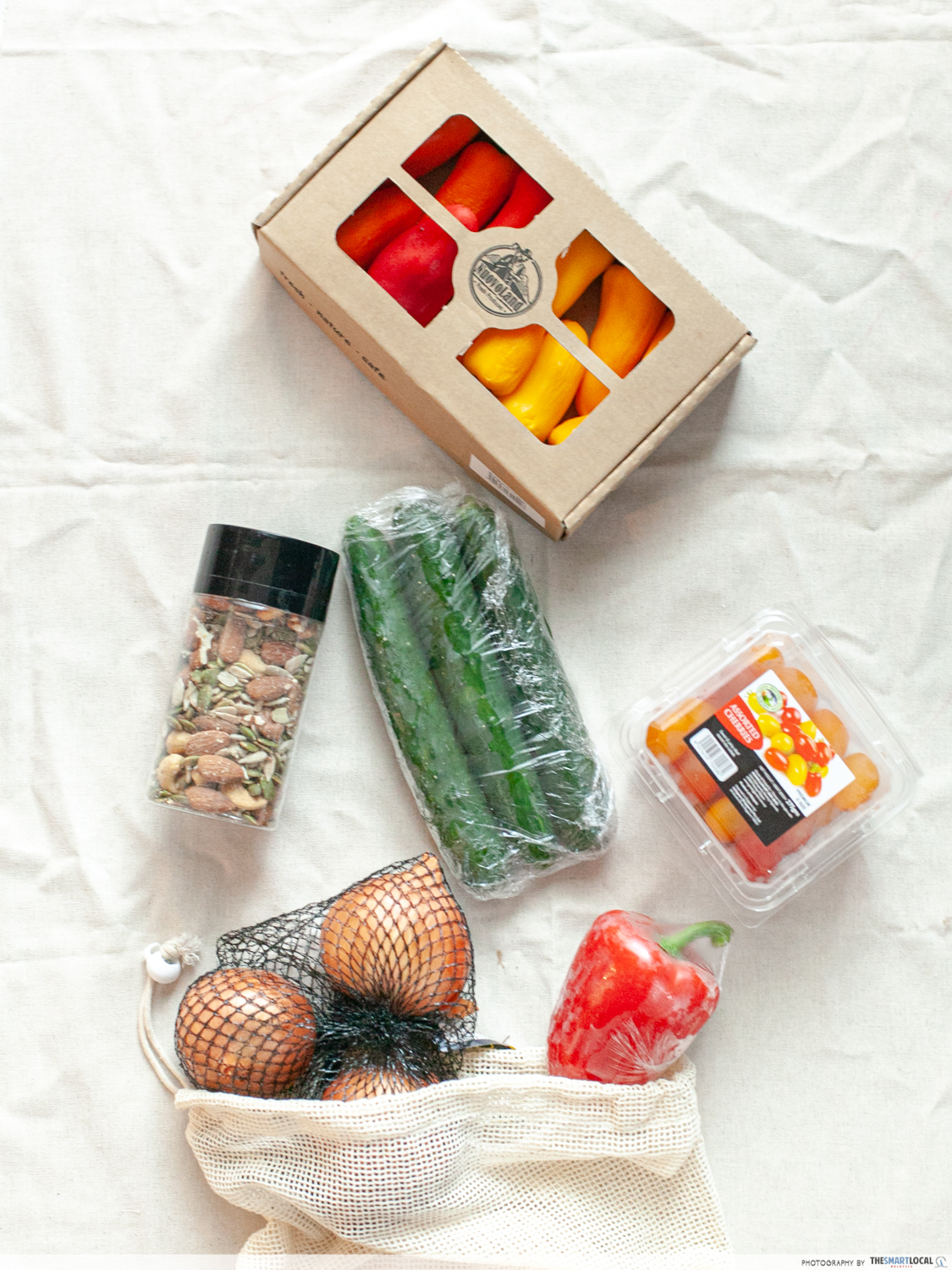 If you happen to frequent grocery stores such as Jaya Grocer and Village Grocer, start looking beyond the usual aisles of pristine produce and products. These grocers are known to have discount racks at their outlets, with up to 80% off near-expired items. 
As many of us now know, "expired" food items get thrown out on a large scale daily even though they're still fine to consume. This is despite research that shows most food expiration labels are related more to peak appearance than consumability. In Malaysia alone, about 4,000 tonnes of still-edible food is reportedly thrown out daily. 
You can also save on groceries by shopping at surplus stores such as EVA in Subang Jaya and Near To in Petaling Jaya. These stores sell near-expired local and imported products with slashed prices, so you can help reduce waste and save majorly while replenishing your pantry. 
---
Start saving & enjoy prizes when you use the MAE app
---
If you're new to the workforce or just want to start saving, you may have been confused by the concept of finances and the jargon terms that come with it. But it doesn't have to be complicated – especially when we have nifty apps to assist us with growing our savings.
Enter the MAE app, which has plenty of helpful features such as the ones highlighted above, for tasks ranging from tracking your expenditures to rounding up spare change.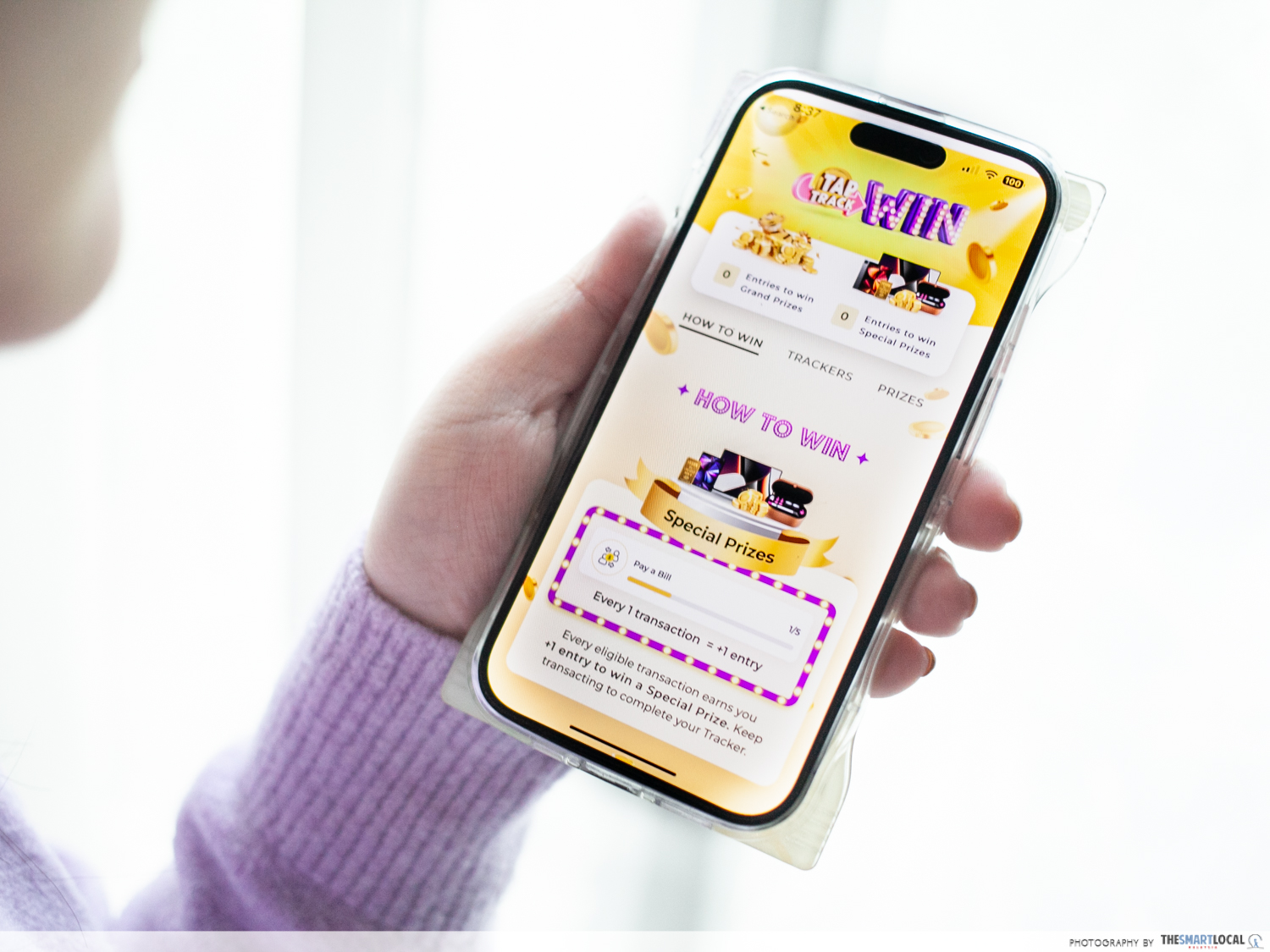 Starting from now, you can win up to RM1,000,000 worth of prizes – including RM10,000 in cash, a Macbook Pro, and a Dyson Airwrap – when you Tap, Track, Win with the MAE app. Simply complete these actions on the app to stand a chance to snag the freebies:
Set up a MAE account

for free,

and sign up for a MAE card 

Carry out prepaid or game reloads

Scan & Pay with MAE

Transfer money via DuitNow

Perform a Amanah Saham Nasional Berhad (ASNB) transfer

Order food or groceries on Sama-Sama Lokal

Set up a Tabung
Prizes are fulfilled every month, and there's even a Tracker feature that lets you see your entries – which refreshes in the same timeframe. If you missed out on the chance to win a prize this month, you can try again the following month. 
As Tap, Track, Win will be available throughout 2023, there'll be plenty of chances for you to earn entries to win prizes this new year. If you've won, you'll be notified via the app and email – so keep your eyes on the notification tab on your phone for your rewards.
With 2023 now upon us, it's a great time to kickstart your new year's resolutions. If saving more is on your list, try these tips and get on top of your finances with the MAE app. 
Read more here:
---
This post was brought to you by Maybank.
Cover image adapted from: TheSmartLocal, TheSmartLocal Malaysia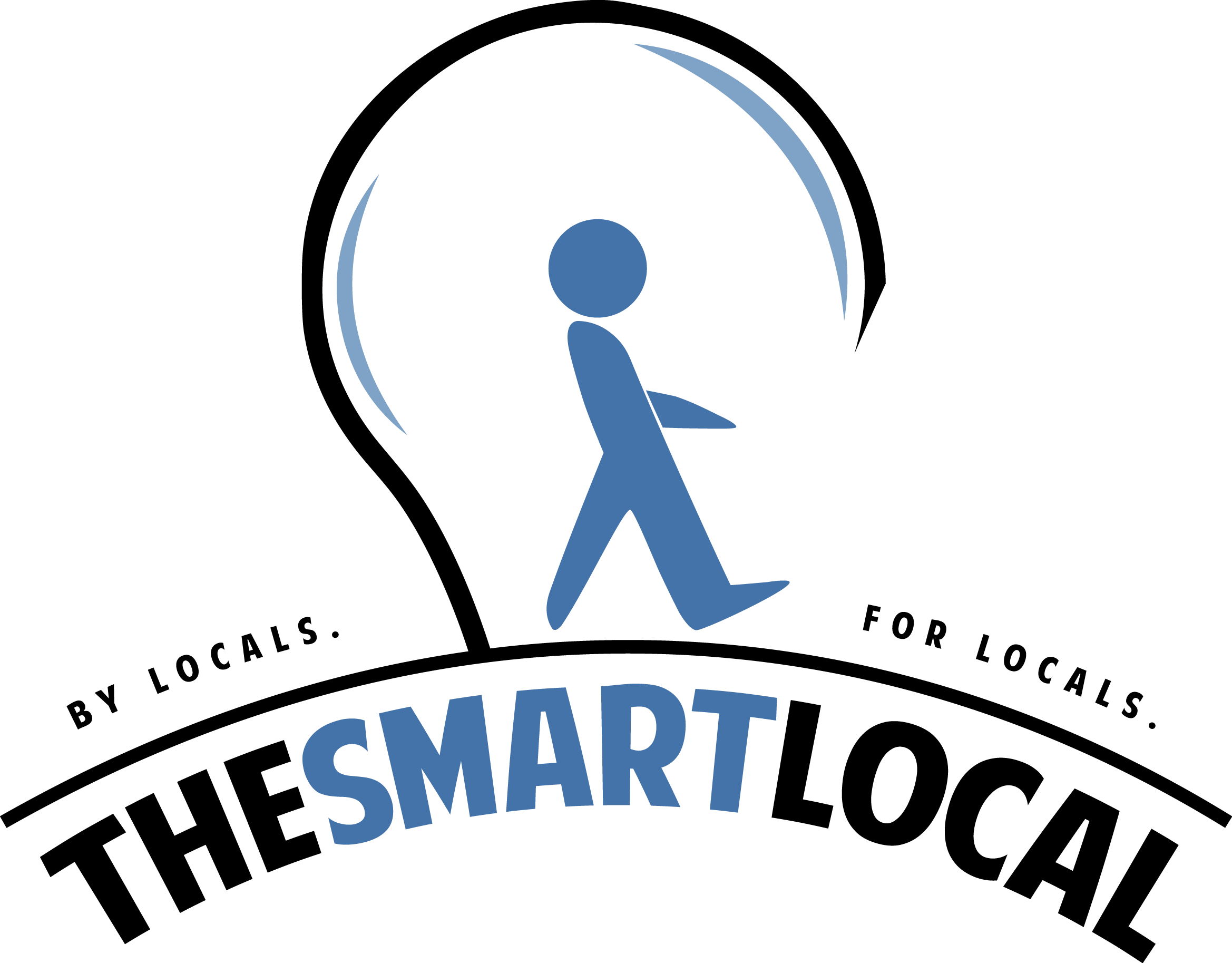 Drop us your email so you won't miss the latest news.