Adventurous activities in & near Kuala Lumpur
---
When you think of Malaysia's capital, Kuala Lumpur, what usually comes to mind is a bustling city with endless air-conditioned shopping malls. But there is more to KL than just designer stores and places to eat. Part of the city's charm is its plethora of lesser-known places for thrillseekers to get their adrenaline fix.
If you're bored at the thought of spending another weekend in a busy mall, we've curated a list of adventurous activities that you can try. From flyboarding to cage-diving with sharks, we're certain that one of these activities will get your adrenaline pumping.
---
1. Experience what it's like to free fall at AirRider Indoor Skydiving
---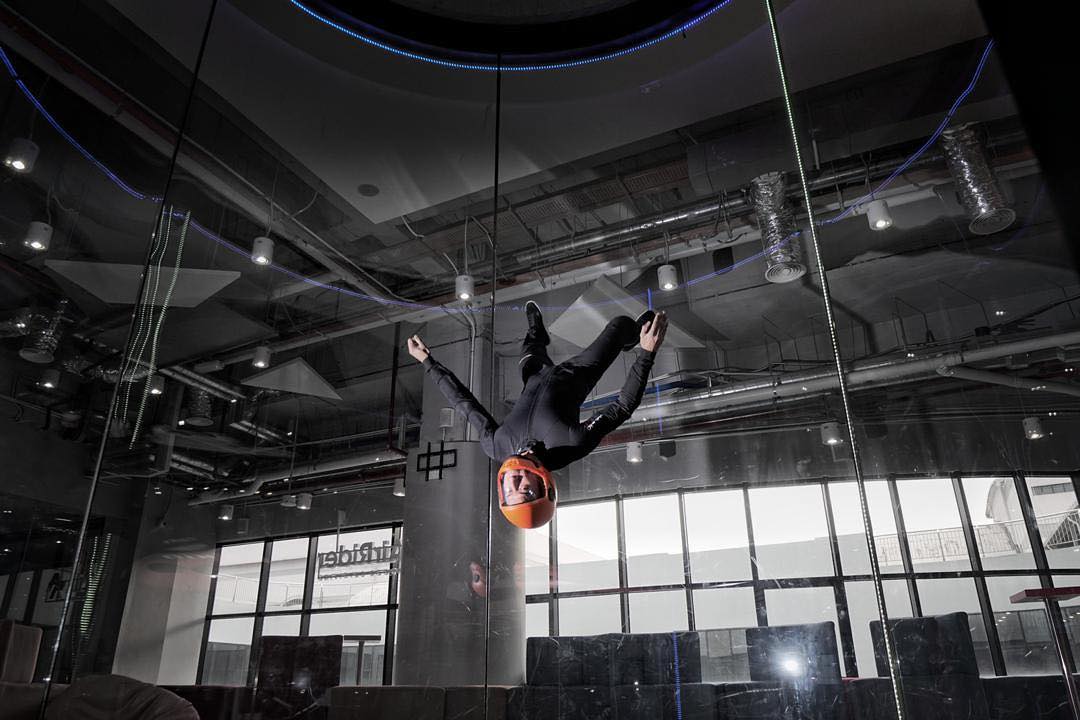 Image credit: @airriderindoorskydiving
Jumping out of a plane and free-falling may not be up everyone's alley, but AirRider Indoor Skydiving lets you try your hand at skydiving in safe and controlled conditions. The best part is, you won't need any skills or prior training to attempt this. Friendly and encouraging instructors at the venue are sure to help ease any jitters you may have. 
There is a range of packages to choose from that offer a number of flights that you can share among family and friends. The beginner package (RM89), for example, is an easy introduction to indoor skydiving with 2 flights, each lasting about 50 seconds.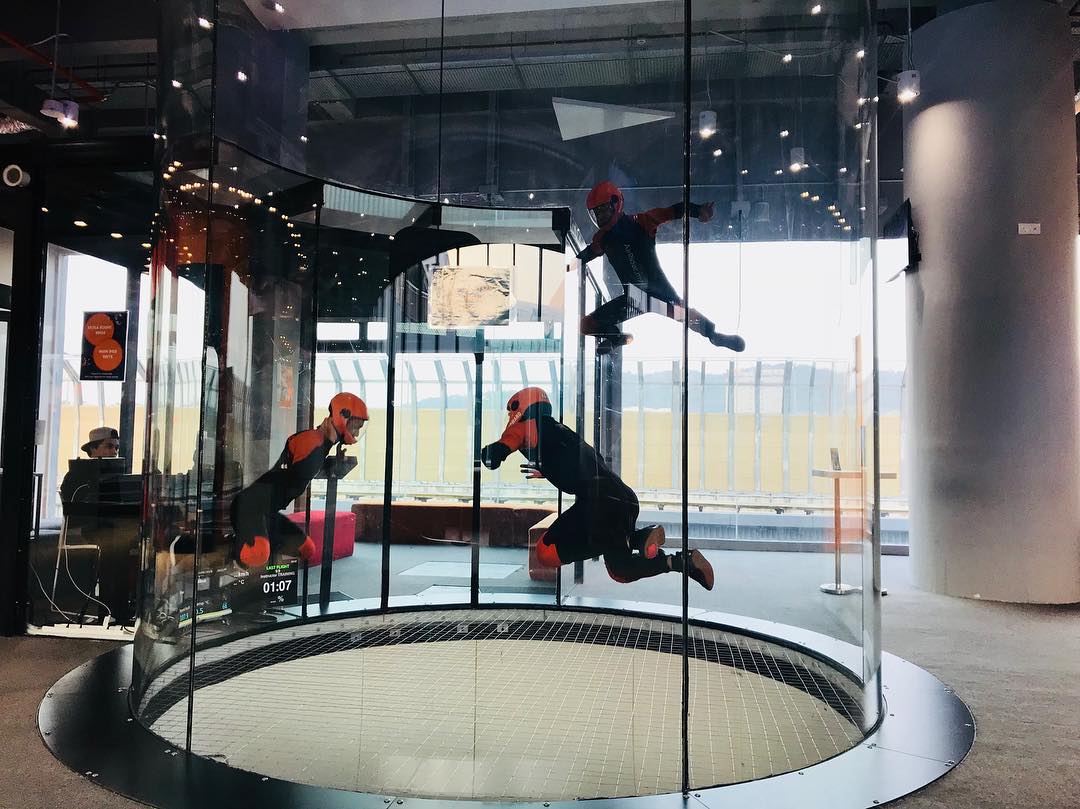 Image credit: @haziqsky
Upon registration, flyers are provided with bodysuit, goggles, helmet and ear plugs. You'll then watch a quick video that briefs you on how to position your body in the wind tunnel before you start your free-fall experience. The wind speed and current in the tunnel are customised to suit your level of expertise – slower winds, for example, are more suitable for beginners.
Kids as young as 3 years old can join, but anyone under 18 years old will need a parent or guardian to sign a waiver on their behalf. There's no upper age limit, so if your grandparents are game, you can bring them along too. 
Address: S601, 1 Utama E, 1 Utama Shopping Centre, Bandar Utama, 47800 Petaling Jaya
Opening hours: Sun – Thu 10AM-10PM | Fri & Sat 10AM-10.30PM
Telephone: 03-7728 5588
Air Rider website
---
2. Go off-road biking at ATV Adventure Park
---
Located approximately 30 minutes away from the city centre, hidden in Kampung Kemensah, is ATV Adventure Park. Here, adrenaline junkies can get a dose of heart-pumping action by doing some off-road driving on bumpy and rocky terrain.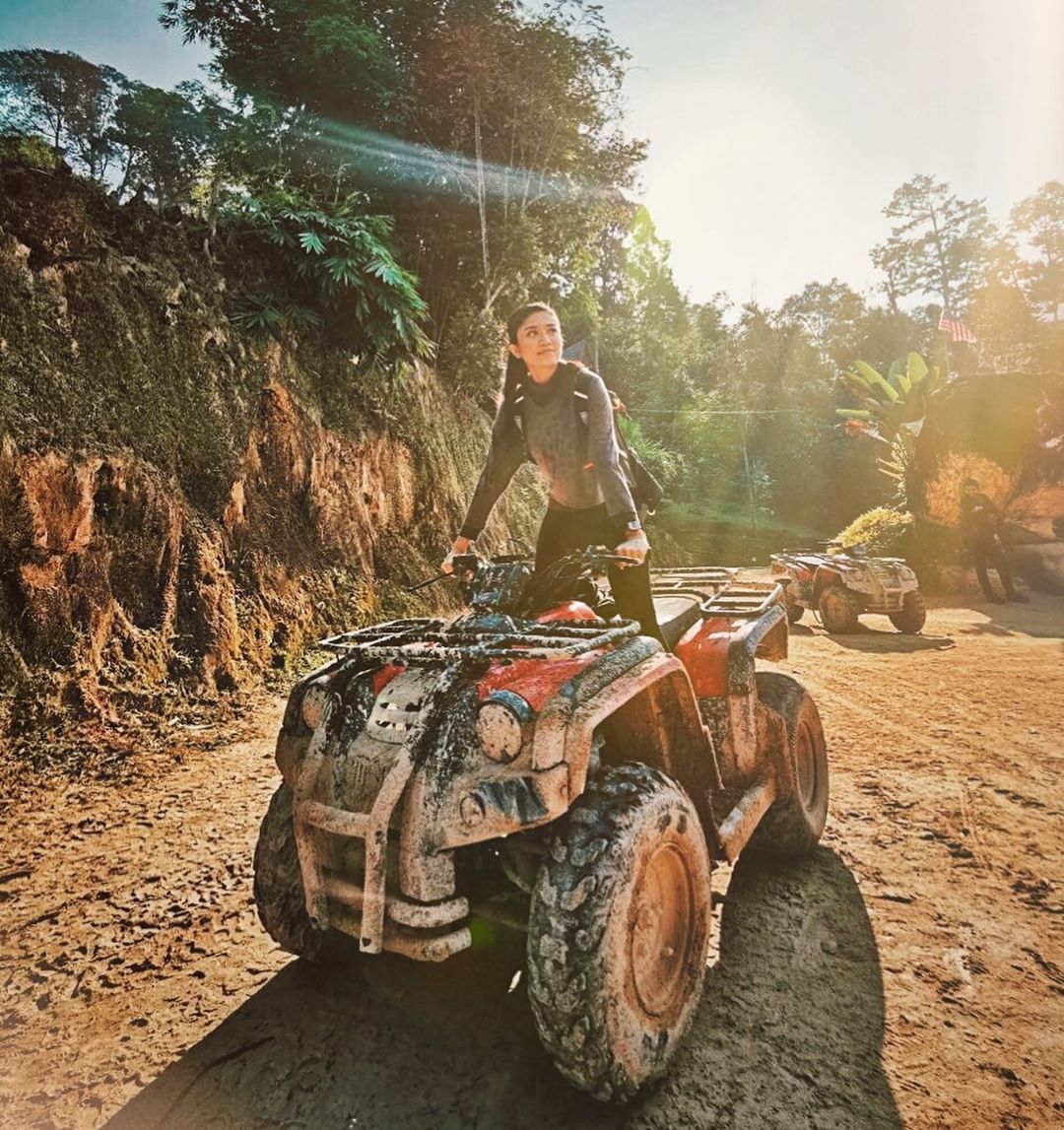 Image credit: @shaznishazwani
There are 5 packages to choose from, depending on the terrain's difficulty levels and each one promises to take on scenic trails through Ulu Klang's lush jungle. 
The most basic is Package B (RM100), which brings you on a 1.5-hour ride that leads to a gorgeous waterfall. If you're up for the challenge, Package E (RM300) is a 4-hour ride that takes you over steep hills, rough terrains and bumpy muddy holes. 
To ensure that all riders stay safe, instructors make it a mandatory practice to give everyone – especially newcomers – a thorough run-down on the dos and don'ts of riding an ATV bike. You can try your luck at getting a slot if you're a walk-in customer, but we recommend booking in advance to avoid any disappointment.
Address: Kampung Kemensah, 68000 Ampang Jaya, Selangor
Opening hours: 9AM-6PM, Daily | Closed between 11AM-3PM on Fri
Telephone: 019-244 8544
ATV Adventure Park website
---
3. Charge at your friends without getting hurt at Zorb Games
---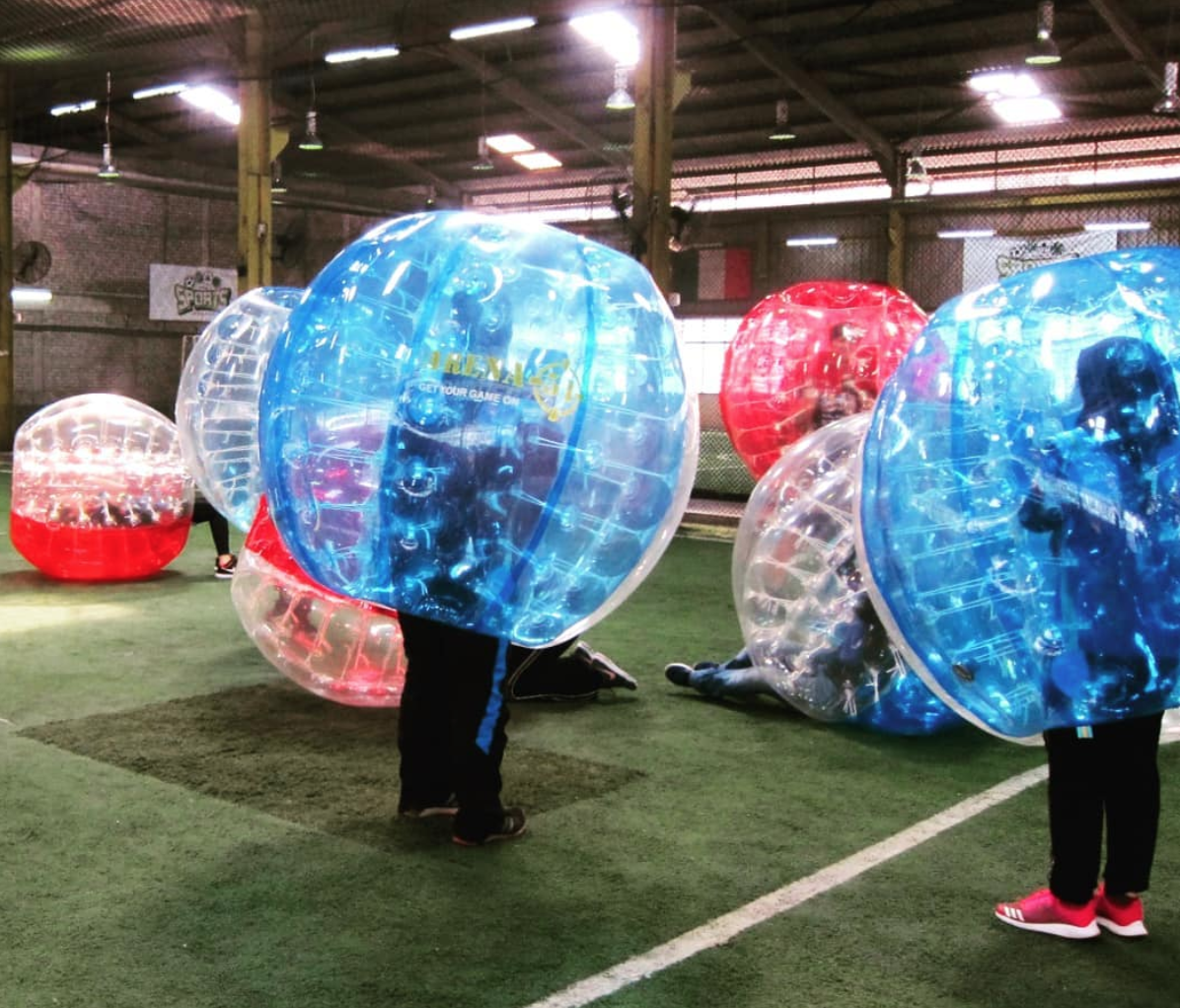 Image credit: @arena51.my
There's something liberating about zorbing – running full speed into people while everyone's in a protective bubble – that gets your adrenaline going. Perhaps that's why we're always ROFL-ing at celebrities when they do it on variety shows. 
At Arena 51, you can do the same and engage in some of the coolest zorb sports like bubble football and bubble rugby with your friends – right after you attend a thorough safety briefing and slide into the zorb bubble.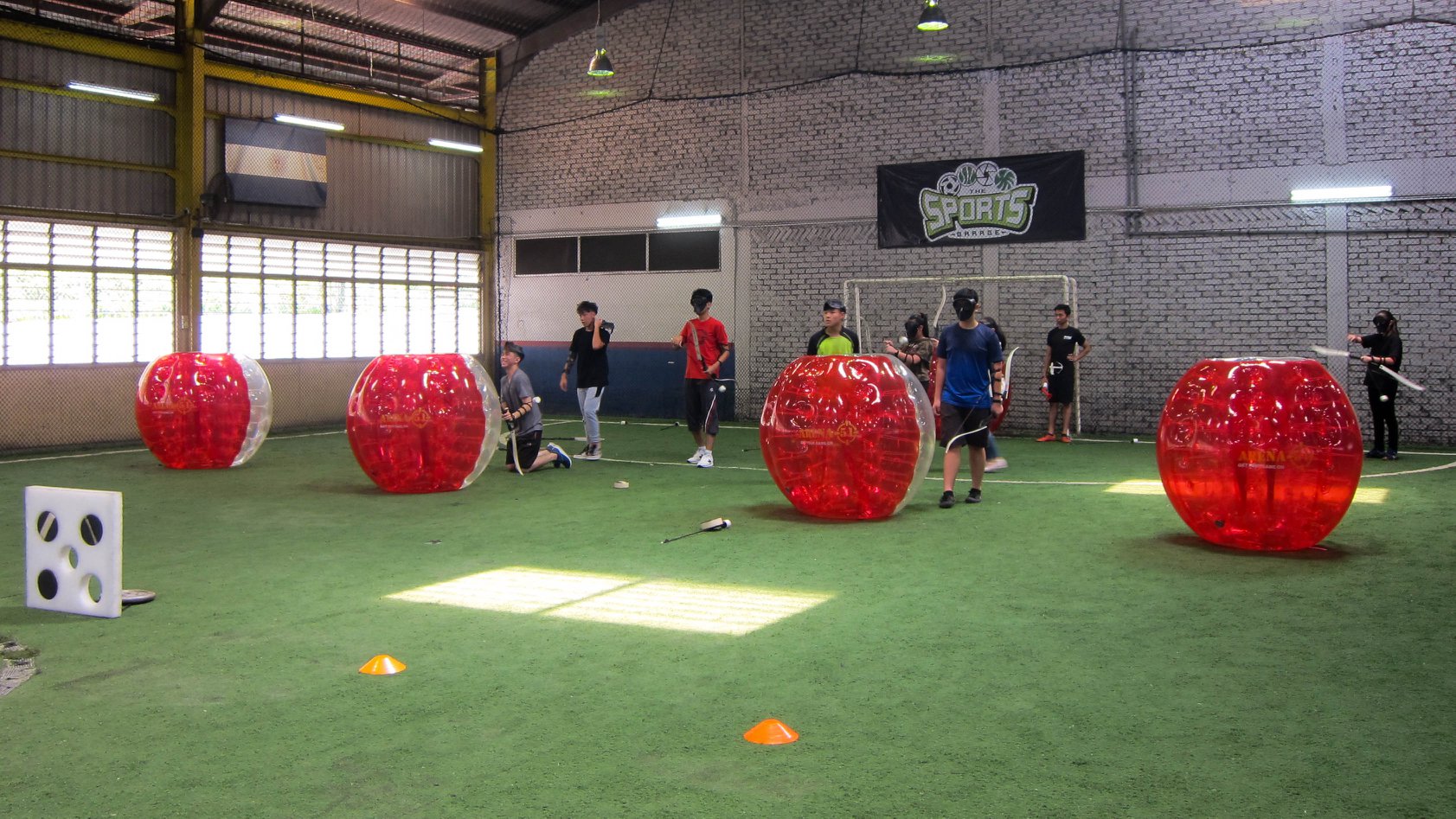 Image credit: Arena 51
To maximise your-time, go in big groups that can be divided into two teams. We recommend gathering a group of at least 10 and a maximum of 25 for this activity. You pay RM620/group, and the price includes 10 bubbles – this means that if you come in a group of more than 10, you'd have to take turns on the field. 
This fee also includes a game marshall that will help keep score while you and your friends fall, bounce around and have a ball.
Address: No. 2, Jalan 19/1, Petaling Jaya, 46300 Petaling Jaya, Selangor
Opening hours: Mon – Fri 2PM-11PM | Sat 9AM-2PM |Sun 2PM-7PM
Telephone: 018-282 2012
Arena 51 website
---
4. Dive with ocean predators at Aquaria KLCC
---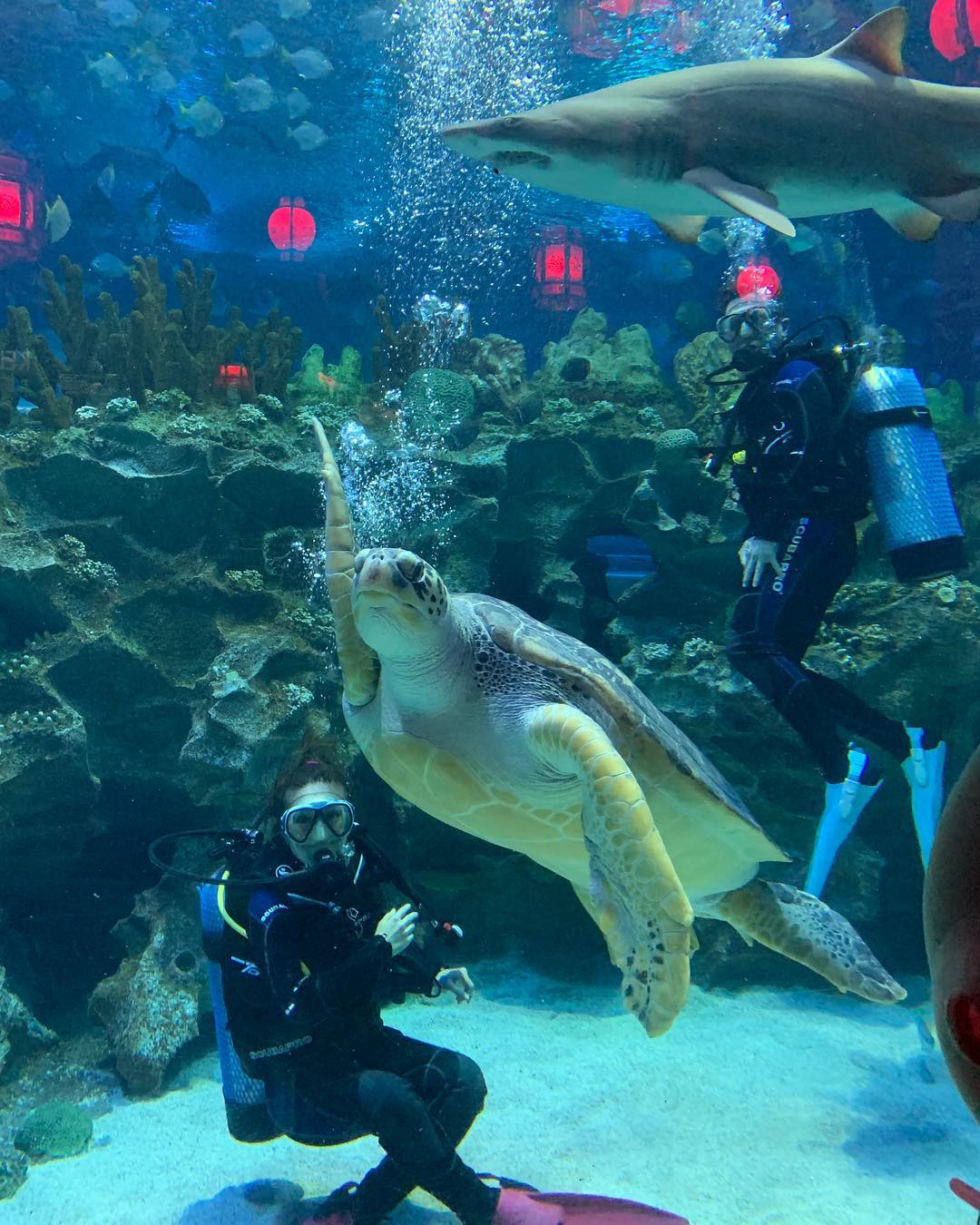 Image credit: @aquariaklcc
If you're looking for more heart-pumping action that will test your bravery rather than your stamina, pay a visit to Aquaria KLCC, located in the heart of KL. 
The 60,000 sq ft attraction is home to over 5,000 sea creatures, including tiger sharks and nurse sharks. You can get up close and personal to these predators without the need for a diving license in its Cage Rage (RM235) package.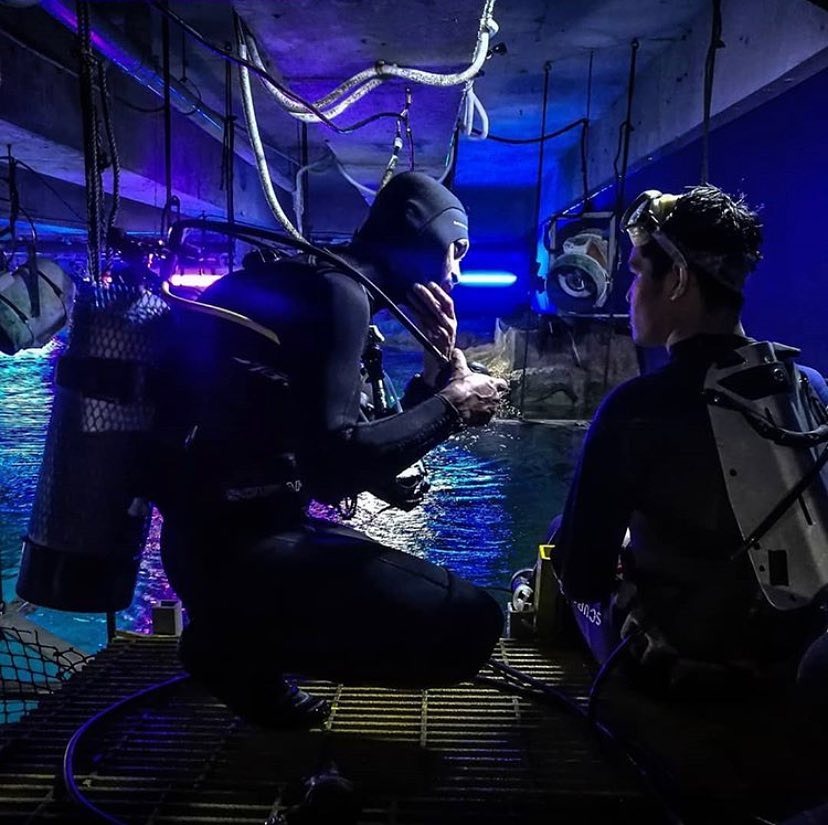 Image credit: @aquariaklcc
Only 3 participants are lowered into the aquarium for this shark cage diving experience at a time, to observe the sharks, fish and other marine life swim past you. Once you've checked this item off your bucket list, you'll get a free T-shirt and certificate as proof of your indomitable courage.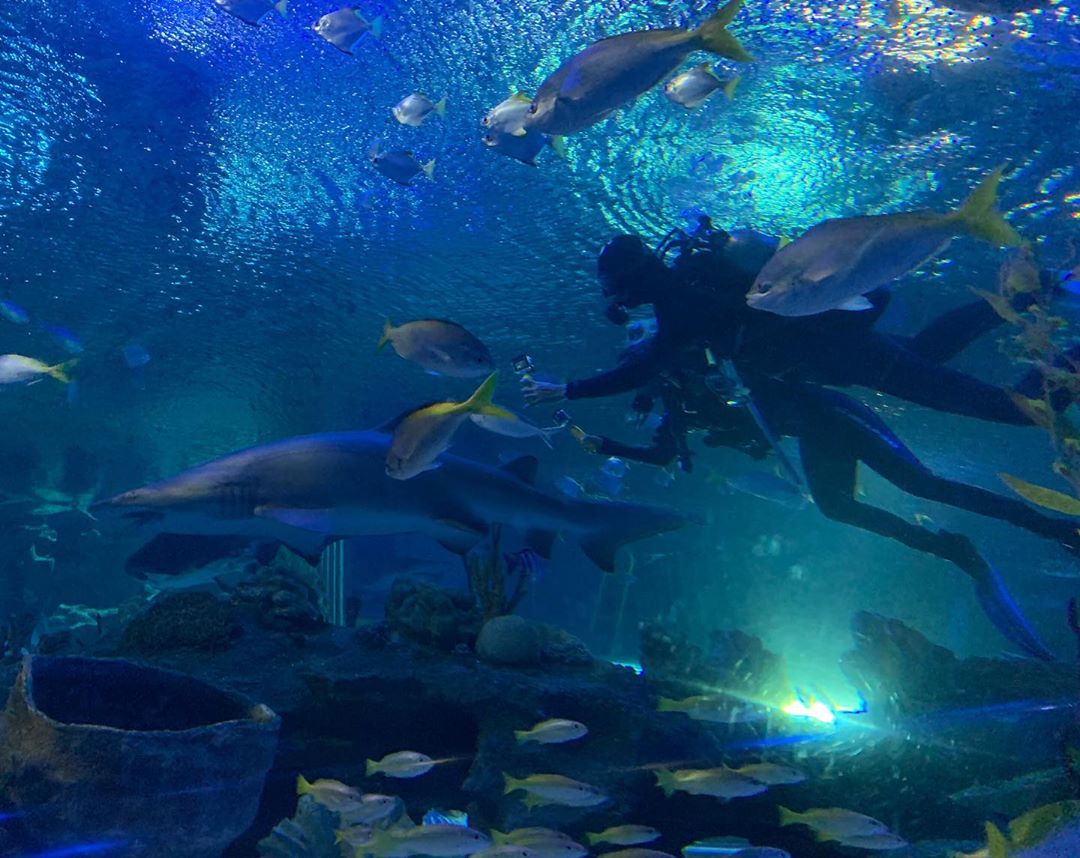 Image credit: @aquariaklcc
You'll have to book at least a week in advance and be at least 15 years old to take part. If you want to document your experience, take note that only GoPros are allowed to be brought in. It may ease your jitters to know that Aquaria KLCC has been running this Cage Rage programme since around 2012, so the instructors are pretty experienced.
Address: Kuala Lumpur Convention Centre, Jalan Pinang, Kuala Lumpur City Centre, 50088 Kuala Lumpur
Opening hours: Mon – Sun 10AM-8PM | Cage Rage is only available at 11AM on Tue, Thu, Fri & Sun
Telephone: 03-2333 1888
Aquaria KLCC website
---
5. Tackle a futuristic-looking playground for both kids and adults at District 21
---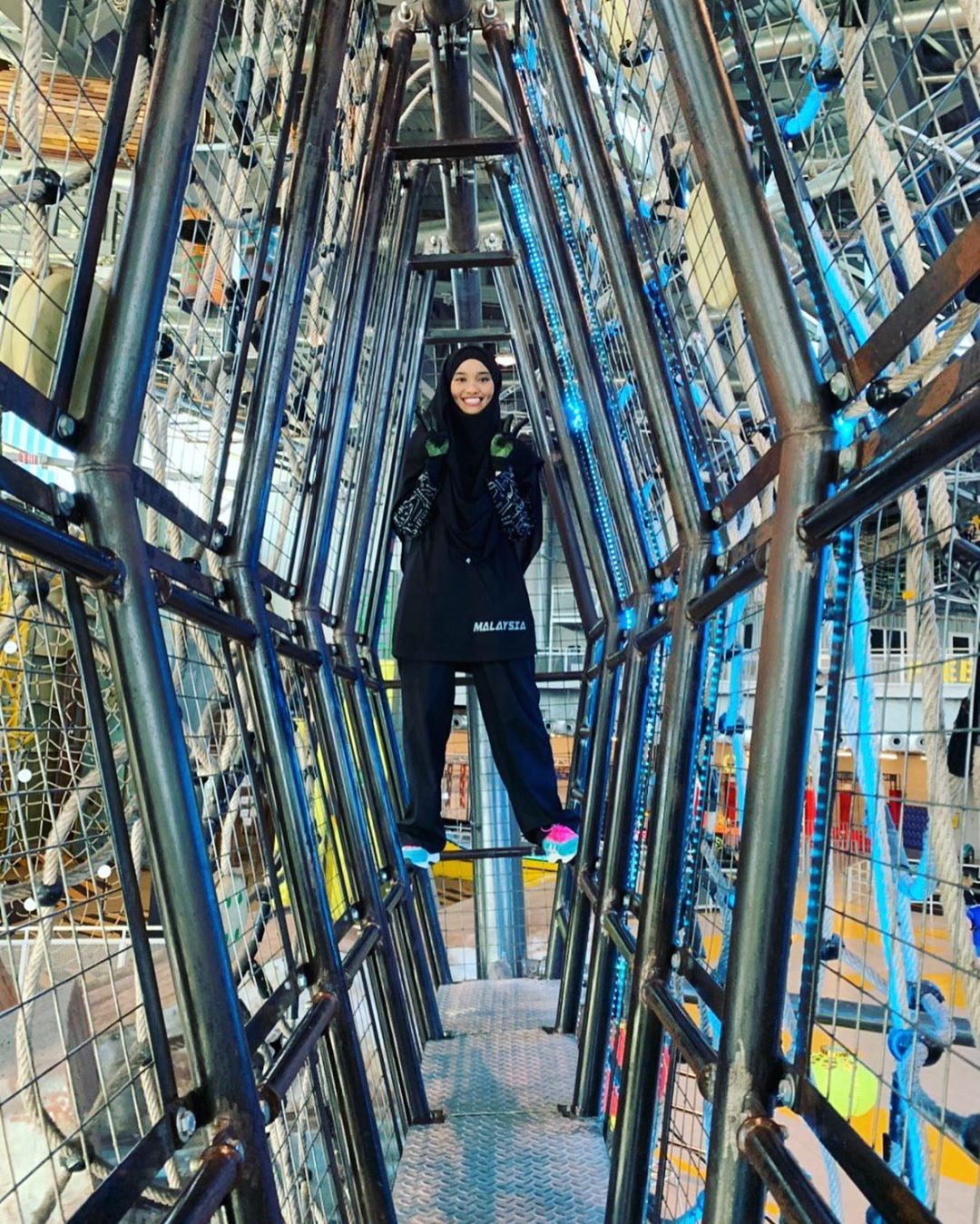 Image credit: @slshlm
Located in IOI City shopping mall in Puchong, District 21 is an indoor playground with a post-apocalyptic setting. Exposed pipes, bent rods, neon lighting and warehouse elements sum up the aesthetics of this 70,000 sq ft space. There is a total of 10 attractions, including an interactive rock-climbing wall, a flying fox, and tube slide.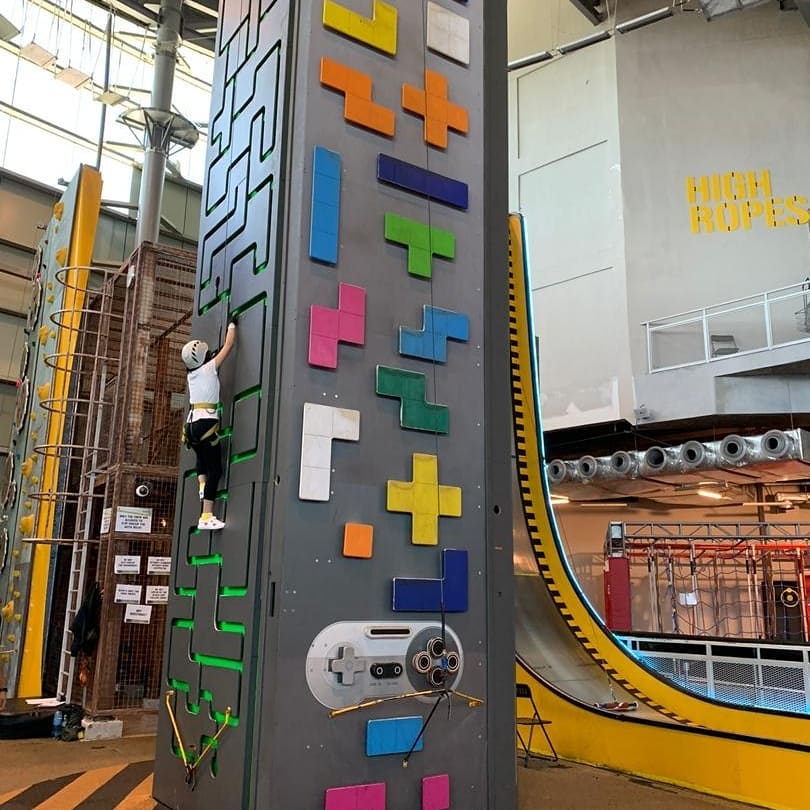 Image credit: @cute_yiteng
Anyone with a minimum height of 90cm and weight of 15kg can run around and join in on the fun; but the different attractions have varying height and weight requirements. For safety reasons, you'll also have to wear grip socks and gloves, which are included in the RM85 admission fee.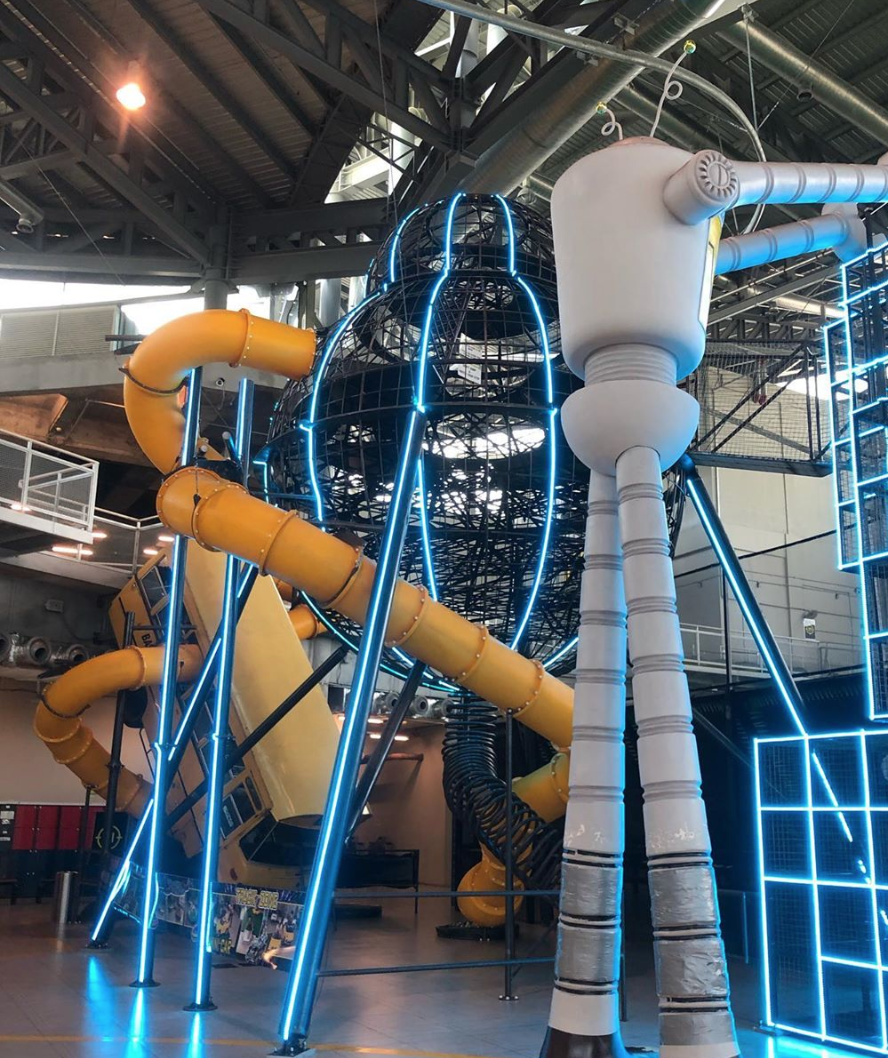 Image credit: @hys_hsw
There's no time limit so you can stay in there the entire day mastering the obstacle courses if you want to.
Address: AT 6, IOI City Mall, IOI Resort City, 62502 Putrajaya
Opening hours: Mon – Fri 12PM-8PM | Sat & Sun 10AM-8PM
Telephone: 03-8328 8888
District 21 Facebook
---
---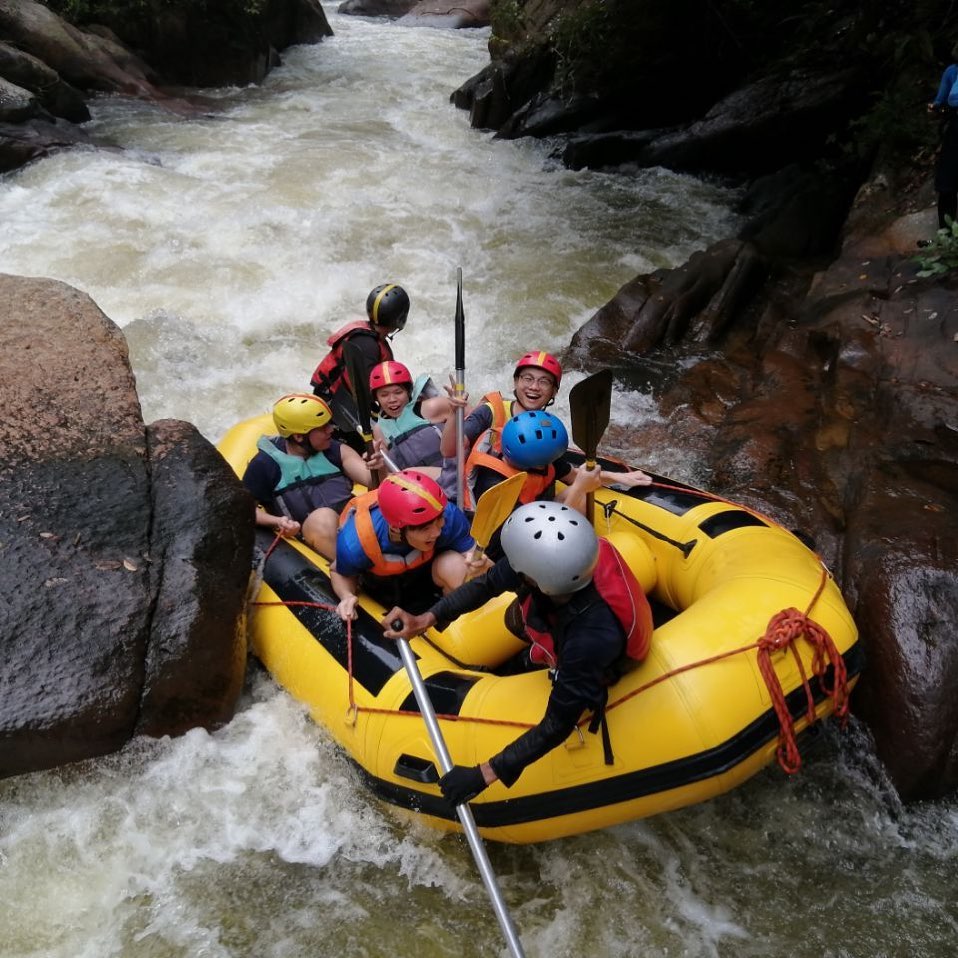 Image credit: @whitewaterraftingextreme
With its rapid currents, whitewater rafting is one of the most adventurous and extreme activities a thrillseeker can ask for. Xventure Mind Outdoor, which has been guiding rafting adventures since 2011, helps you enjoy the thrill of navigating through fast-moving river currents in the Kuala Kubu Baru River, less than 45 minutes from KL city centre. 
Enjoy the lush scenery as you hang on tight while the raft brings you through steep falls and drenches you. This is a great activity to build team spirit, as you'll need everyone to work together through the rocky terrain.
At RM175/pax, which includes lunch, equipments and guides, we'd say you're definitely getting your money's worth for more than half a day of fun.
Address: No. 1032, Kampung Jelutong Tambahan, 44100 Kalumpang
Opening hours: Appointment-based
Telephone: 012-465 3307
Xventure Mind Outdoor website
---
7. Get a workout at Jumpstreet Asia, Malaysia's biggest trampoline park
---
Think trampolines and you might think kids jumping around on a springy mat in the garden. But that's not the case at Jumpstreet Asia, where both adults and kids jump around on interconnected trampolines in a warehouse-like setting.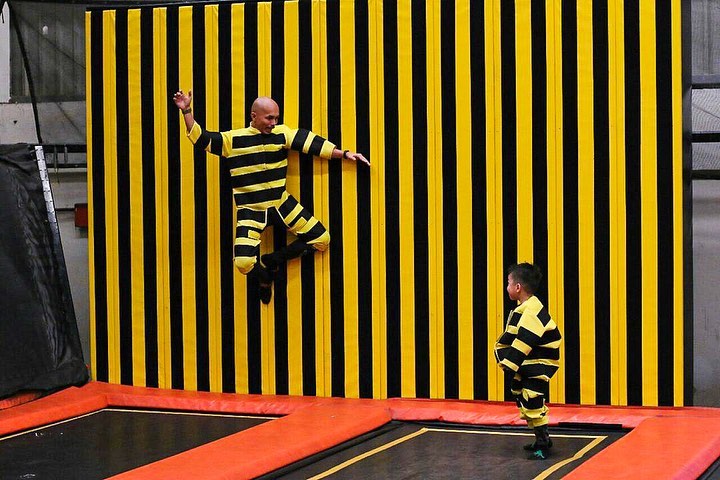 See how you fare against a huge velcro wall
Image credit: @jumpstreetasia
Those who love a fun workout will enjoy bouncing up and down for RM28/hour. To ensure that things never get boring, there is a foam pit which provides a safe landing if you're game enough to try executing a backflips and daredevil stunts with safe landing. 
There's even trampoline dodgeball, where you'll have to outmanoeuvre the ball while bouncing up and down – so go in a large group to up the fun factor.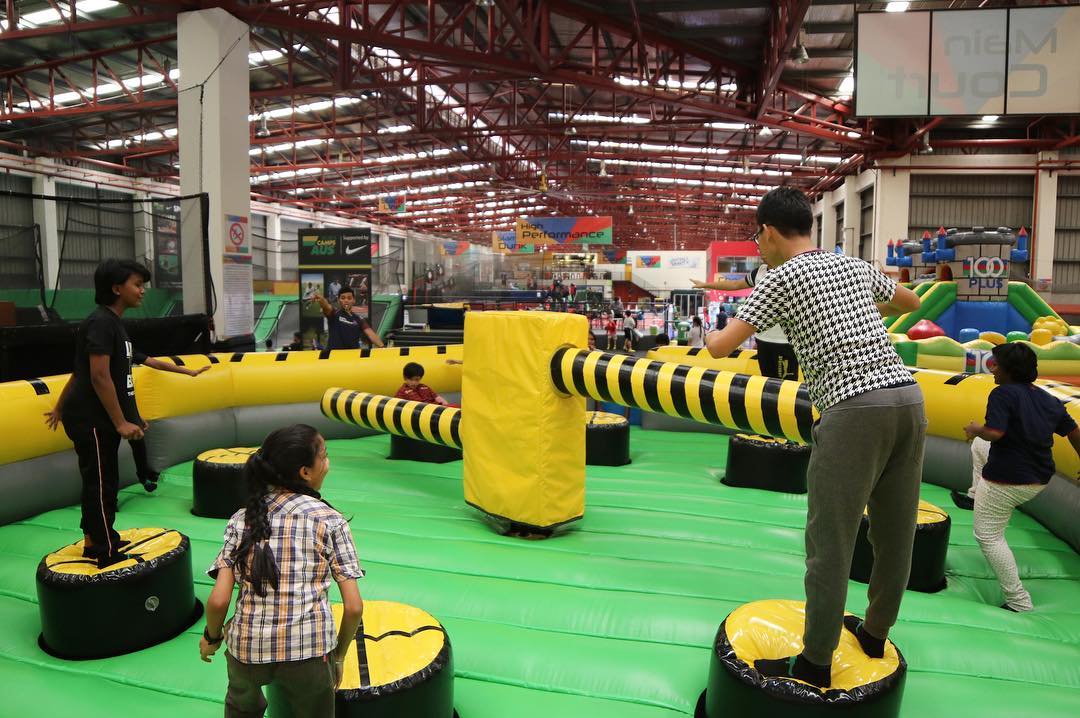 There are also Wipeout-like obstacle courses to conquer
Image credit: @jumpstreetasia
First-timers should head to the Main Court where you can get a safety briefing and practice jumping to get your body warmed up. If you're ready to execute cooler tricks, such as doing jumping backflips or wall flips, just approach any of the coaches who are stationed around – they are there to ensure your safety too. 
There are also classes available for those looking to learn tricks like backflips and wall jumping at an additional cost (price on request).
Address: 8A, Jalan 13/6, Seksyen 13, 46200 Petaling Jaya
Opening hours: Mon – Fri 11AM-9PM | Sat & Sun, school and public holidays, 10AM-9PM
Telephone: 012-204 1448
Jump Street Asia website
---
8. Be like Iron Man and fly over water with Flyboard Malaysia
---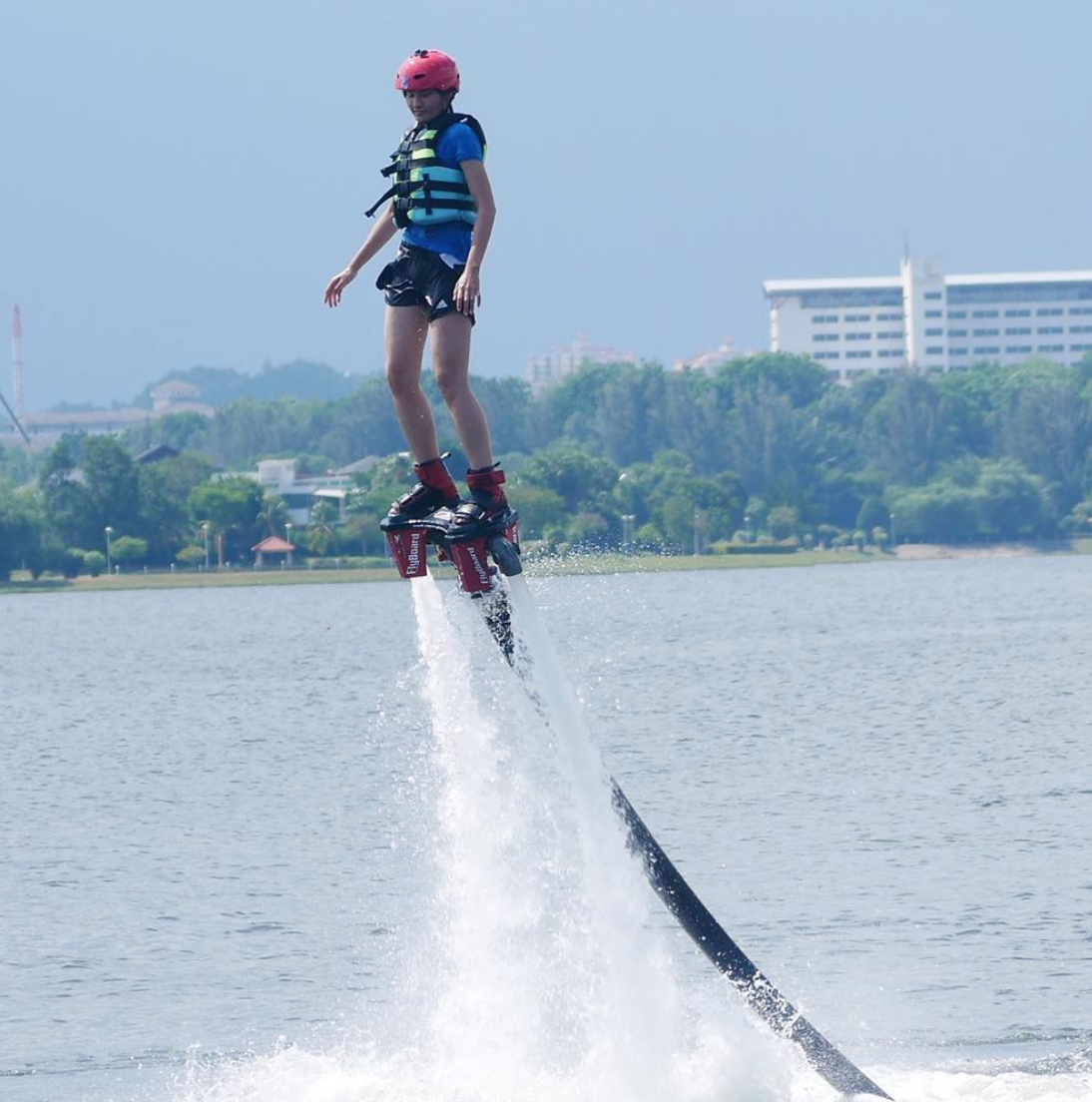 Image credit: @flyboardmalaysia
One of the latest extreme sports craze to hit KL in recent years is flyboarding and you can try your hand at Flyboard Malaysia at Marina Putrajaya. Flyboarding entails having water-propelled jet packs strapped to your feet so you can "fly" up to 15 metres into the air. 
You'll have to be able to follow instructions given by the Flyboard Malaysia instructor in order to safely enjoy the activity and avoid injuries. Once you get the hang of operating the jet pack, the instructor can then teach you to thrust yourself underwater too. 
There are 5 packages to choose from, with the basic/introduction package costing RM370/pax for half an hour of flyboarding time. It's a little steep, but because specialised equipment is required, we'd say the experience is well worth it. 
Address: Marina Putrajaya Sdn. Bhd, 1, Jalan P5/5, Presint 5, 62200 Putrajaya, Wilayah Persekutuan
Opening hours: 9AM-7PM, Daily
Telephone: 012-287 1120
Flyboard Malaysia Facebook
---
9. Leap off a building at Bungee Jumping, Malaysia's first bungee jumping spot
---

Image credit: Sunway Lagoon
Located in Sunway Lagoon (entry fee RM138 for Malaysians; RM202 for tourists), the Extreme Park is created specially for adrenaline junkies, offering an array of thrilling activities, including bungee jumping (RM85 for MYKad holders; RM147 for non-MyKad holders).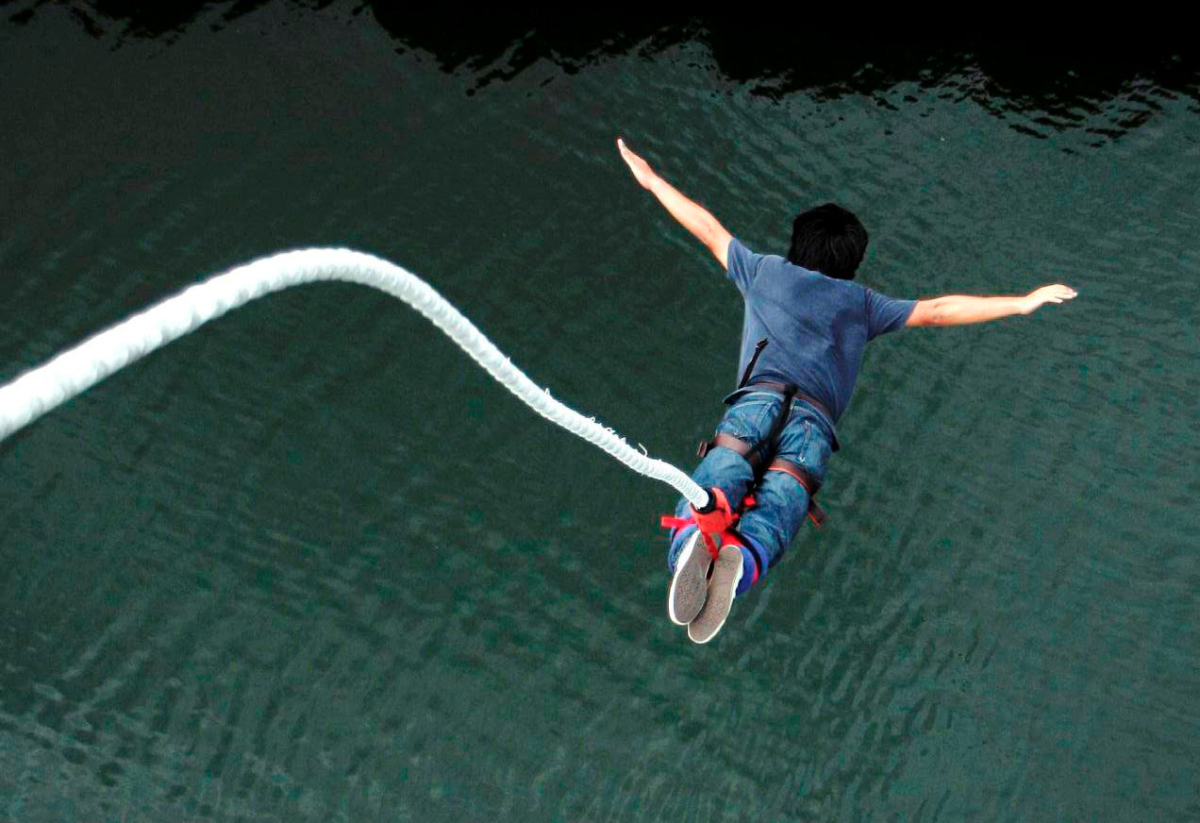 Image credit: Sunway Lagoon
You'll have to attend a safety briefing and run your bungee jumping equipment through an extremely thorough check before you take the plunge off a platform that's 7 stories above ground. 
Choose from the normal bungee jump where you'll get hoisted up mid-air, or go for the option where the bungee cord is long enough for you to dive into the water before it pulls you back up. After your exhilarating experience, you'll then receive a certificate to commemorate your achievement.
Address: Extreme Park 3, Jalan PJS 11/11, Bandar Sunway, Petaling Jaya
Opening hours: Mon – Fri 10AM-6PM (Closed Saturdays & Sundays)
Telephone: 03-5639 0000
Sunway Lagoon website
---
10. Dip your toes into everything from trampolining to rock climbing at Superpark
---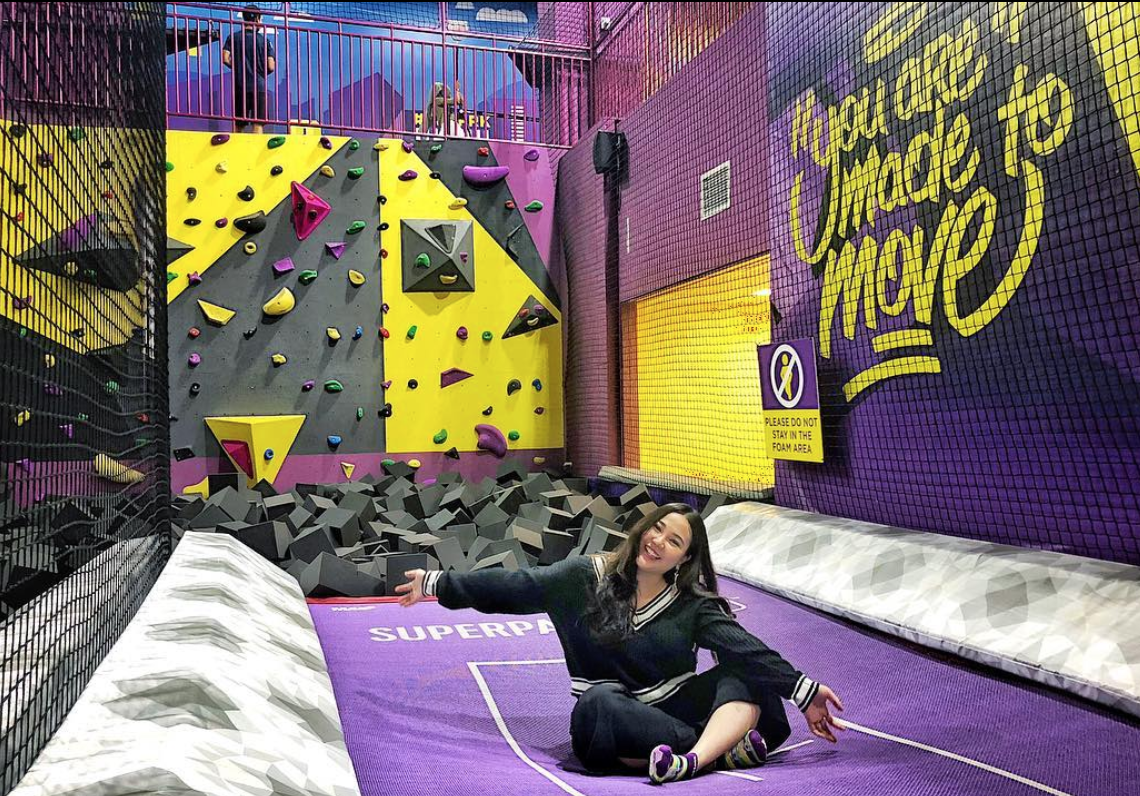 Image credit: @janicekongg
Originating from Finland, Superpark is an all-in-one indoor activity park that has stations catering to all age groups, from toddlers to grandparents. This brightly coloured playground is divided into three sections: 
Adventure Arena

– where participants can find activities like obstacle walls, trampolines, zip wires, and slides.

Game Arena

– for the sports fanatic who wants to show off their batting, basketball and dodgeball skills.

Freestyle Hall

– with trampolines, foam pits, a skate park, and a gymnastics floor.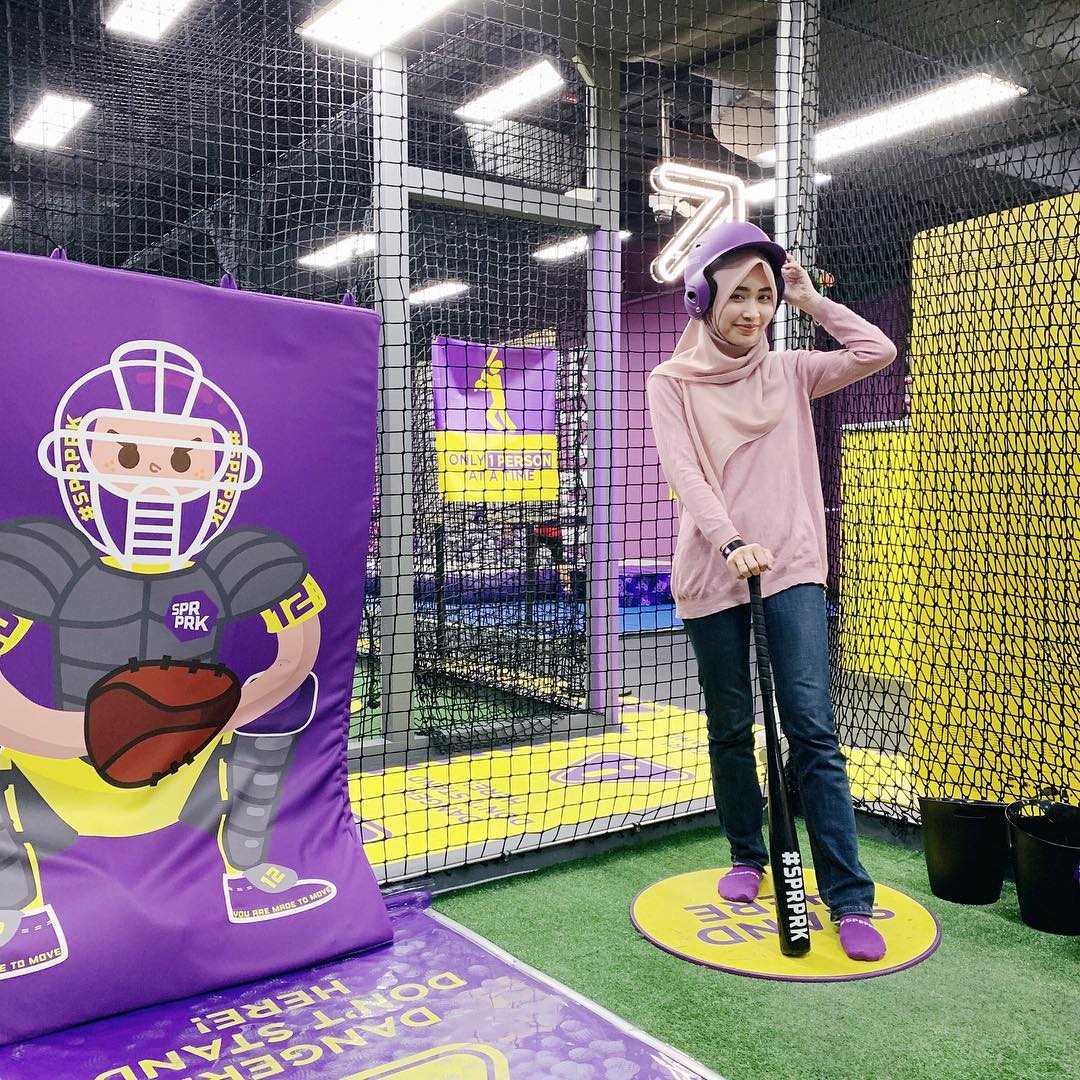 Image credit: @imanabdulrahim
We advise making a booking at least 3 days in advance to avoid disappointments, especially if you're going in a big group of 5 people or more, or are looking to spend your corporate team bonding day here. One-Day tickets are priced at RM50 on weekdays and RM70 on weekends for full-day access to the park.
Address: Unit 4-1, Level 4 Avenue K Shopping Mall, 156, Jalan Ampang, 50450 Kuala Lumpur
Opening hours: Mon – Fri 10AM-9PM | Sat & Sun 9AM-9PM
Telephone: 03-2789 1408
Superpark website
---
11. Conquer the highest indoor climbing wall in Malaysia at Camp5 Climbing Gym
---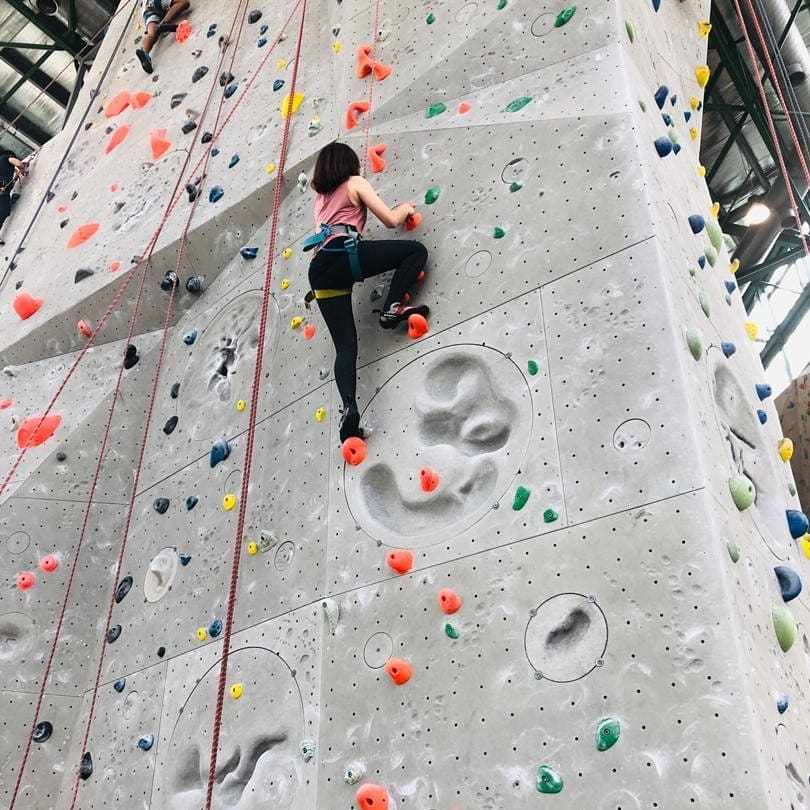 Image credit: @jess_hktan 
If you've ever wanted to rock-climb but dreaded the idea of doing it in the heat, then Camp5 Climbing Gym would be the place to hit up. Located in 1 Utama Shopping Centre, it is home to a 5-storey-high wall – Malaysia's tallest indoor wall – and caters to all levels of climbers.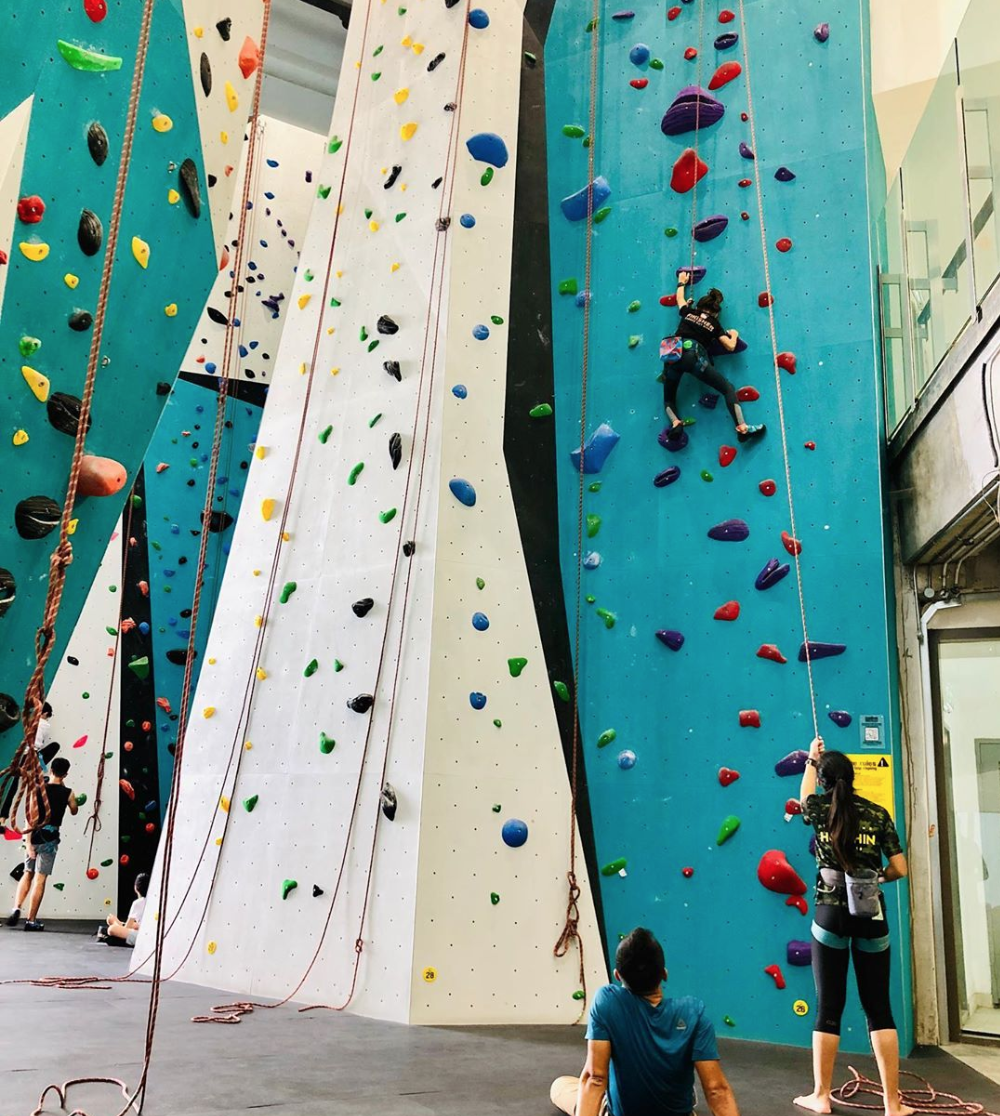 Image credit: @rebel_shaker_ocr
Beginners can opt for guided climbing sessions that start from RM55. The fee includes entry, rental of equipment and a guide who will show you the basics of rope climbing and assist you when needed. 
If you're an experienced climber, ask the counter staff for a climbing map. There'll be a climbing route planned by the gym that you can follow so you can go off on your own climbing adventure. 
Daredevils can try bouldering – it's like rock-climbing but without a harness or rope – to really get your adrenaline going. It's totally safe too, since there are mattresses placed on the ground to catch your fall. 
Address: 5th Floor, 1 Utama Shopping Centre, Bandar Utama, 47800 Petaling Jaya
Opening hours: Mon – Fri 12PM-11PM | Sat & Sun 10AM-8PM
Telephone: 03-7726 0410
Camp5 website
---
12. Challenge an obstacle course suspended in the air at Skytrex
---
Set in a lush tropical rainforest that's a 45-minute drive from KL city centre, Skytrex in Hulu Langat is a first-of-its-kind obstacle course that is built high up in the trees – you'll have to jump, swing, glide and dangle as you make your way across rope bridges and wobbly wooden planks suspended between trees while harnessed to a safety rope.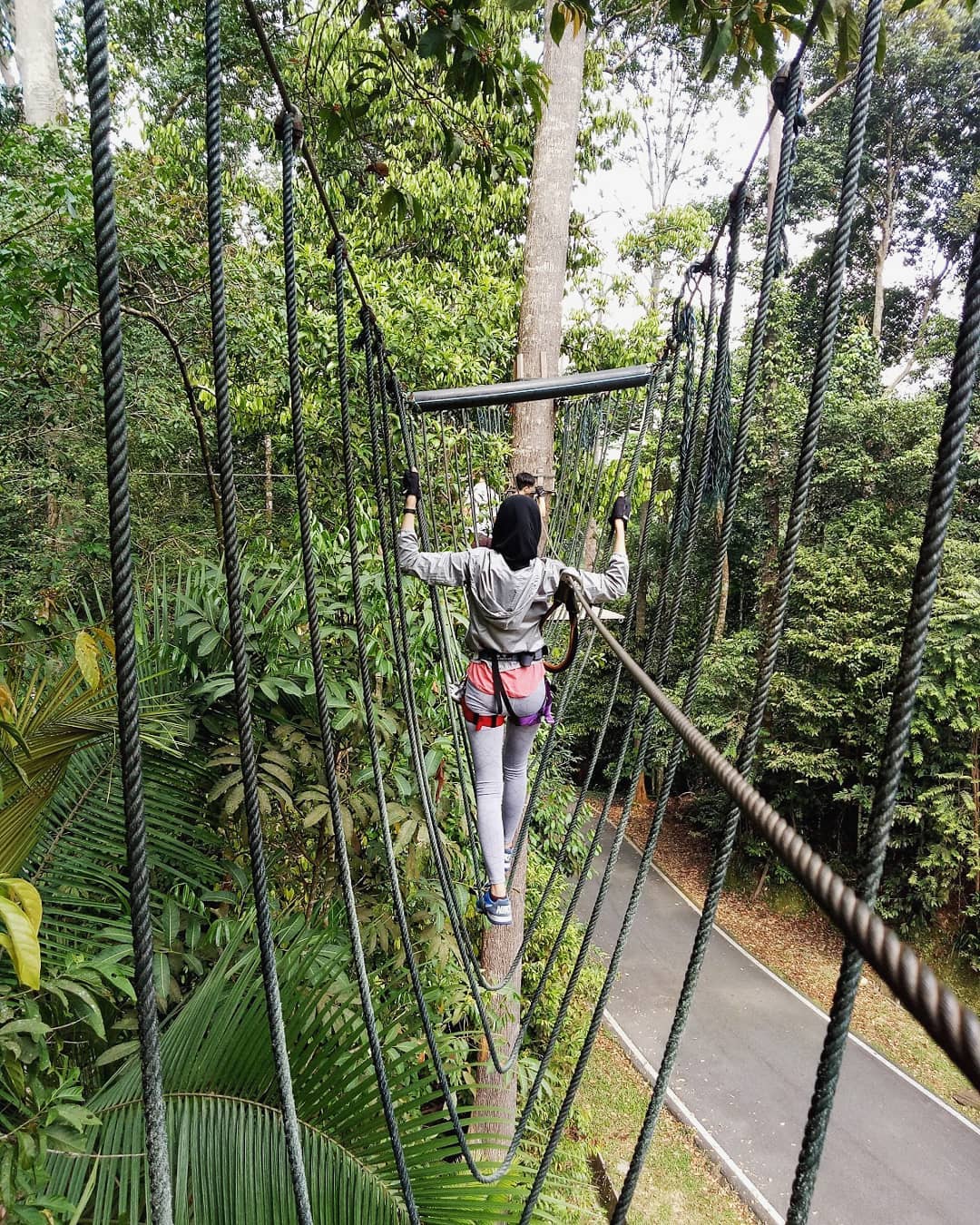 Image credit: @syahirahshahbudin
This aerial adventure park is perfect for participants of all ages and offers different levels of obstacle courses depending on your capabilities. There are many challenges that await like flying fox, monkey bars, and step bridges.
For those comfortable with intermediate challenge, you can opt for the River Thrill experience, which will cost you RM55 and RM70 if purchased at the venue. Those looking to try something more challenging can opt for the Rapid extreme priced at RM65 if bought in advance, and RM80 if purchased at the ticketing counter. 

Image credit: @aisyahberry
Besides being a park with many circuits, Skytrex also educates its visitors about conserving the fragile ecosystem and the rainforest through quick trivia on the environment.
Address: Batu 20, 1/2, Jalan Sungai Congkak, Kampung Padang, 43100 Hulu Langat
Opening hours: 9AM-5.30PM, Daily
Telephone: 013-276 9841
Skytrex Adventure website
---
13. Speed down the racetrack like Lewis Hamilton at CityKarting 
---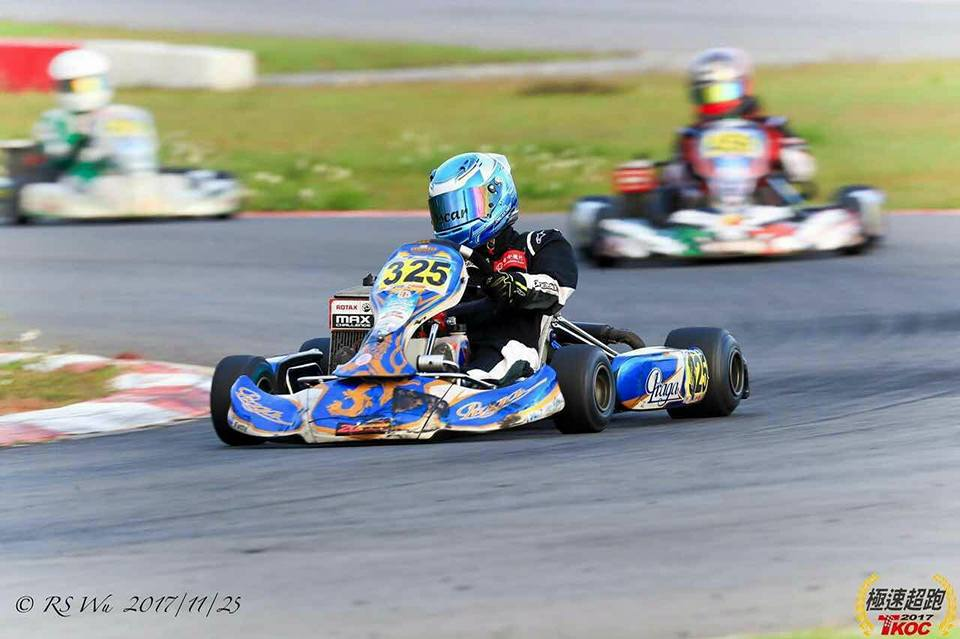 Image credit: City Karting (Shah Alam) International Kart Circuit
For those looking to satisfy the need for speed, head on over to City Karting Enterprise in Shah Alam for an exhilarating drive at the go-kart track. Despite having been around for over two decades, this outdoor kart racing venue upkeeps its vehicles pretty well. 
As long as you're over 12 years old, you are allowed to drive your own go-kart. Those between the ages of 4 and 12 will have to be in a double-seater kart and be accompanied by an adult or a staff.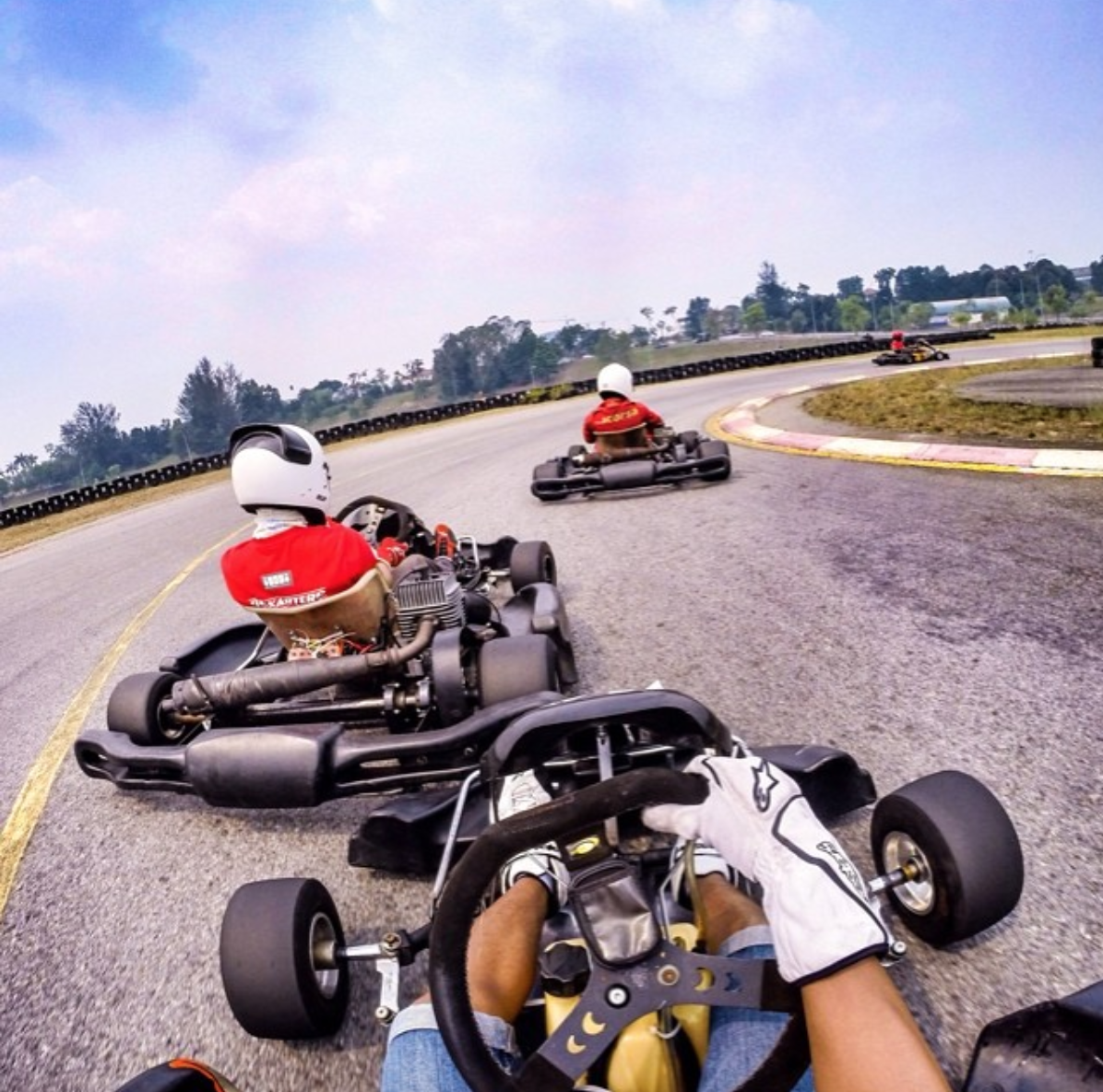 Image credit: @sham_musa65
Drivers can choose from:
Double-seater karts

– for beginners and kids. Max speed: 60-65km/h

Cadet karts

– for kids 7-10 years old, below 1.22m tall and with some experience. Max speed: 60-65km/h

Regular karts

– best for adults who are beginners and experienced kids taller than 1.53m. Max speed: 6-70km/h

Pro-karts

– for experienced adults. Max speed: 90km/h

125CC karts

– reserved for those who have at least a year of karting experience, this is the fastest kart that goes at a maximum speed of 120km/h is reserved for those with long-term experience.
Regular karts cost RM40 for a 10-minute drive around the track. Each kart is equipped with a transponder to monitor your performance and make it feel like a real competition if you're racing with your friends. 
Bookings are not required, as City Karting Enterprise is not usually crowded, but we recommend calling in to book a slot in advance anyway to prevent disappointment. The company also coordinates karting events, team building sessions and track rental so you can head here for your next team-bonding activity too.
Address: Car Park Western 5, Go Kart Circuit, Stadium, Seksyen 13, 40000 Shah Alam
Opening hours: Mon – Fri 10AM-7PM | Sat & Sun 9AM-7PM
Telephone: 03-5512 5868
City Karting website
---
Fun activities in KL
---
While we KL people live in a busy and bustling city, it doesn't mean that our only source of fun is window shopping in air-conditioned malls. If you're looking for new adventurous activities, there's surely something on this list to get your blood pumping. 
Check out our other articles on things to do in KL:
---
Cover image adapted from: @aquariaklcc, @jumpstreetasia and @xinnn.yuu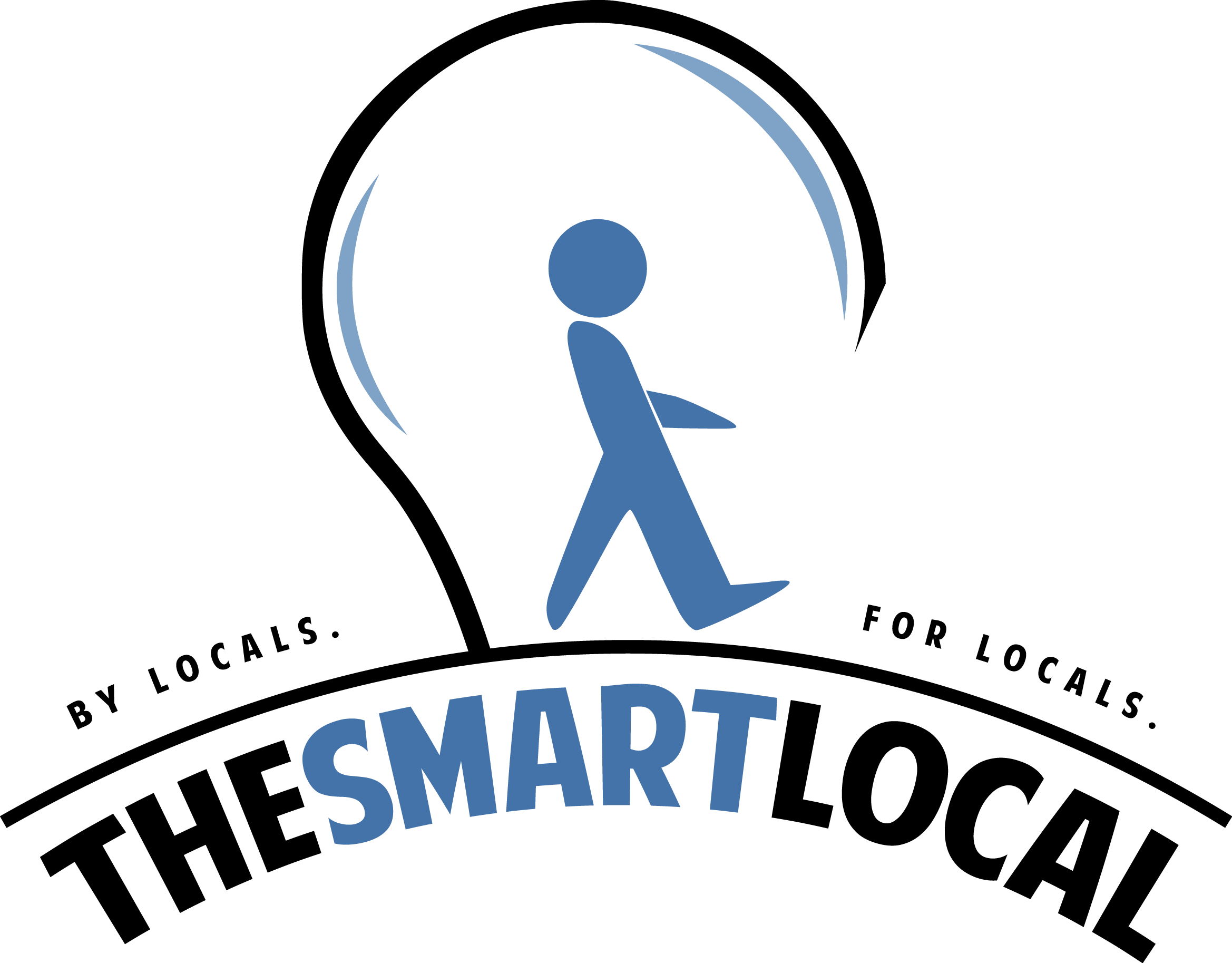 Drop us your email so you won't miss the latest news.