Futuristic badminton experience in KL
---
Badminton is a popular sport among Malaysians. If we're not cheering on our fave shuttlers at sporting events such as the Olympics, we're challenging our pals to a friendly game of badminton at the nearest court.
For those looking for something to do besides cafe-hopping or shopping this weekend, consider levelling up your badminton matches at Shuttle In The Dark in KL. Here, you can smash glowing shuttlecocks in a glow-in-the-dark indoor badminton court for a lit game with your friends.
---
First glow-in-the-dark badminton in Malaysia
---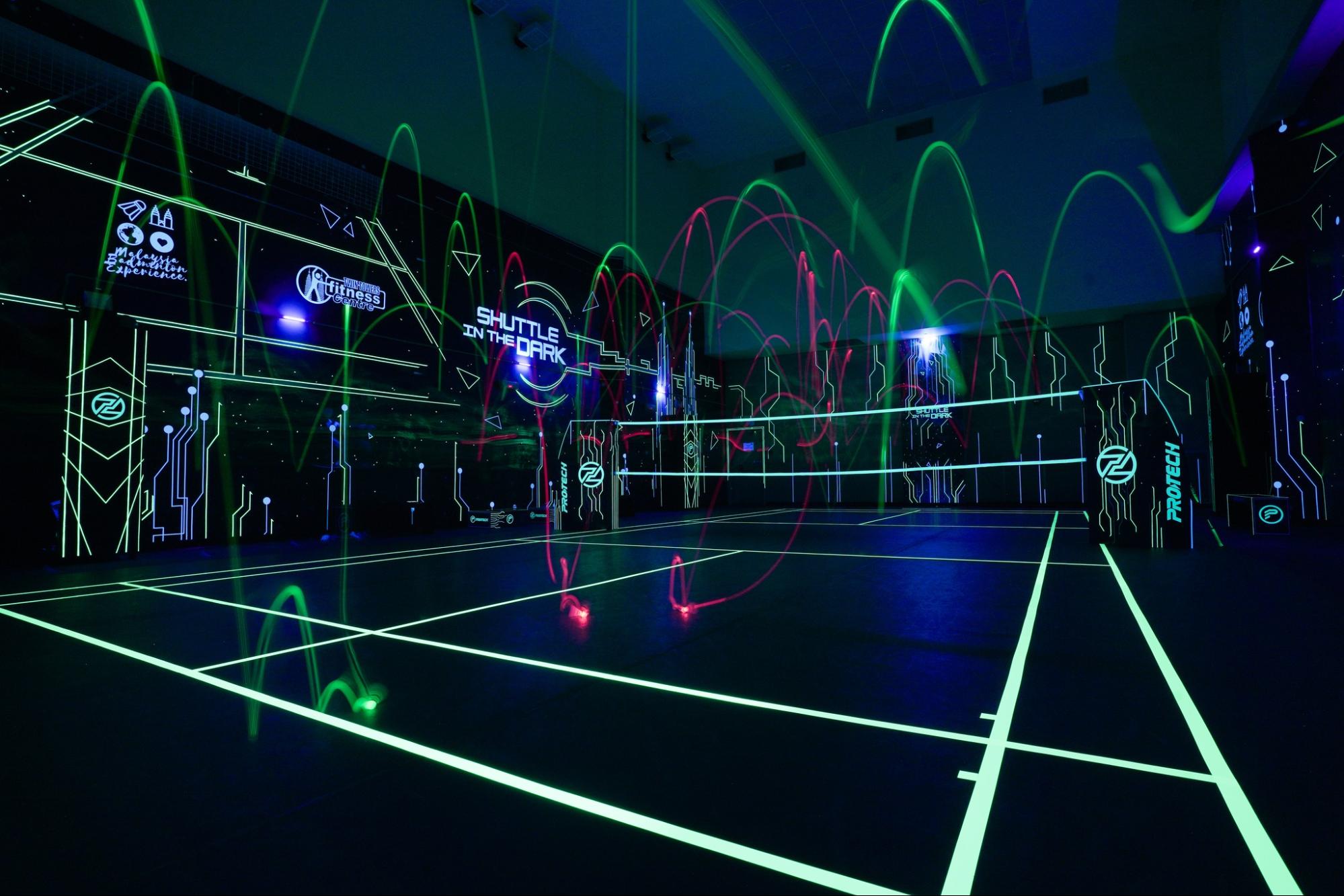 The venue features a tournament-grade badminton court mat, recognised by the Badminton World Federation (BWF).
Image credit: Shuttle In The Dark via Facebook
If you're a fan of sci-fi action film Tron: Legacy and want to experience navigating your way through the dark with light glows to guide you around – drop by Shuttle In The Dark in Suria KLCC. 
At this newly opened badminton venue in the mall, badminton players – beginners and professionals, kids and adults, included – can show off their skills in an indoor, air-conditioned space that resembles a scene from the movie.
Besides starry lights that bounce off the ceilings to make you feel as if you entered a galactic universe here, key features of a badminton court also illuminates in the dark. This includes the net and line markings of the court.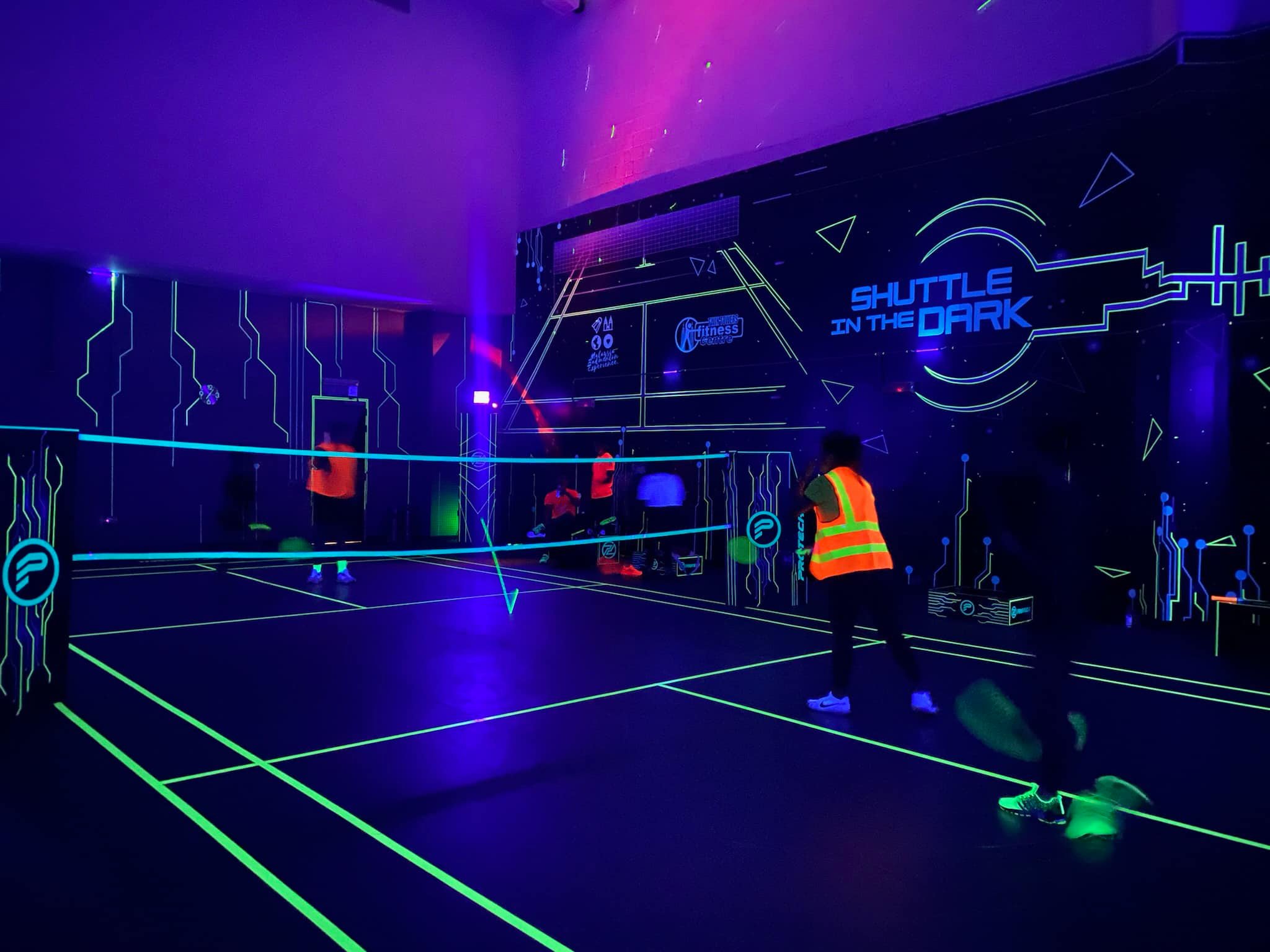 Image credit: Yap Nson via Facebook
It's highly recommended that you dress up in white or fluorescent apparel so you don't blend into the background. But not to worry about accidentally bumping into your badminton buddy who missed out on this memo – you'll be provided with glow-in-the-dark racquets and shuttlecocks for your games here, so you'll still be able to move around freely.
---
Glowing and BWF-approved equipment
---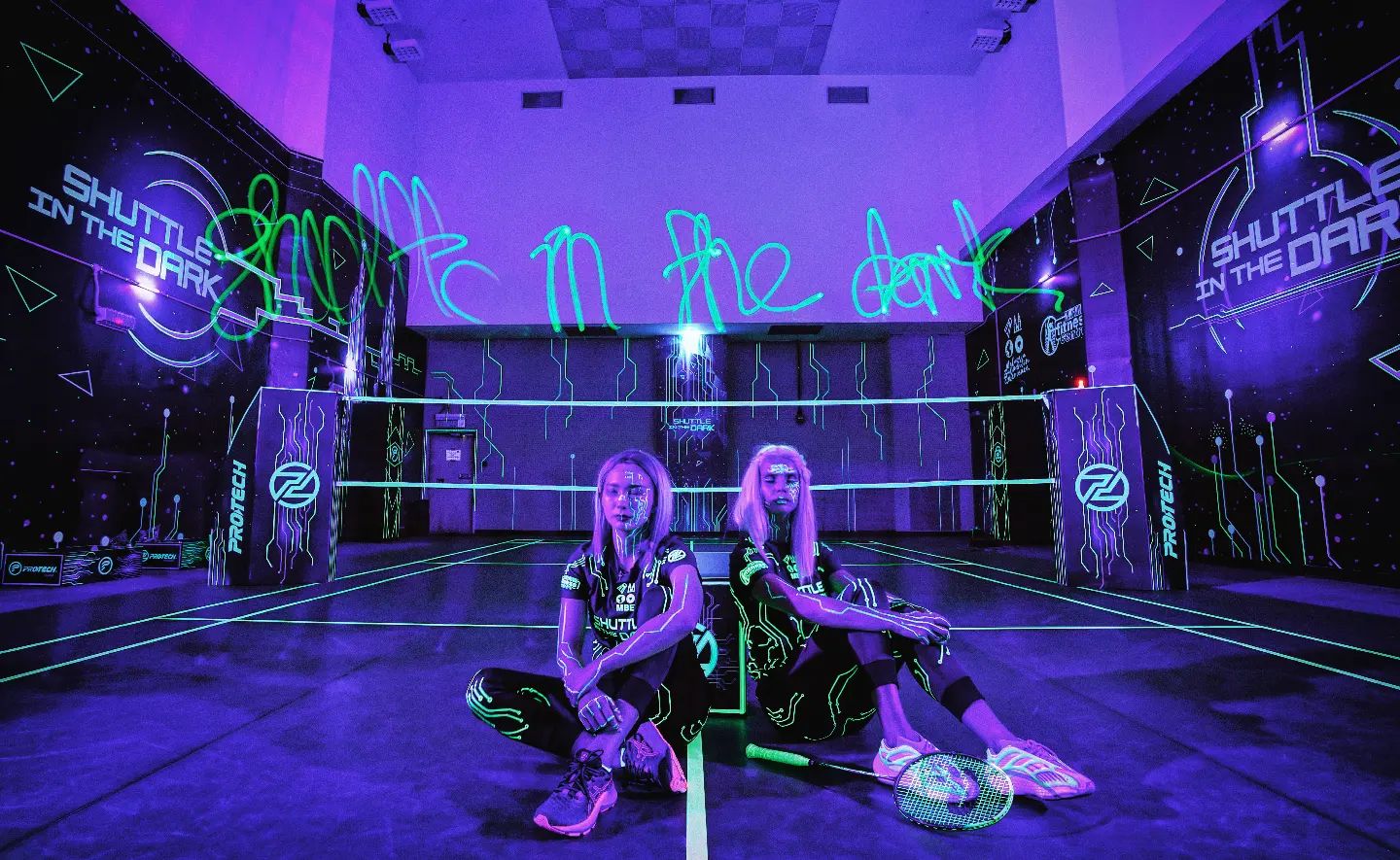 Image credit: Shuttle In The Dark via Facebook
With Shuttle In The Dark's basic package, you can jio up to eight friends for friendly badminton matches at the badminton venue for RM180/hour.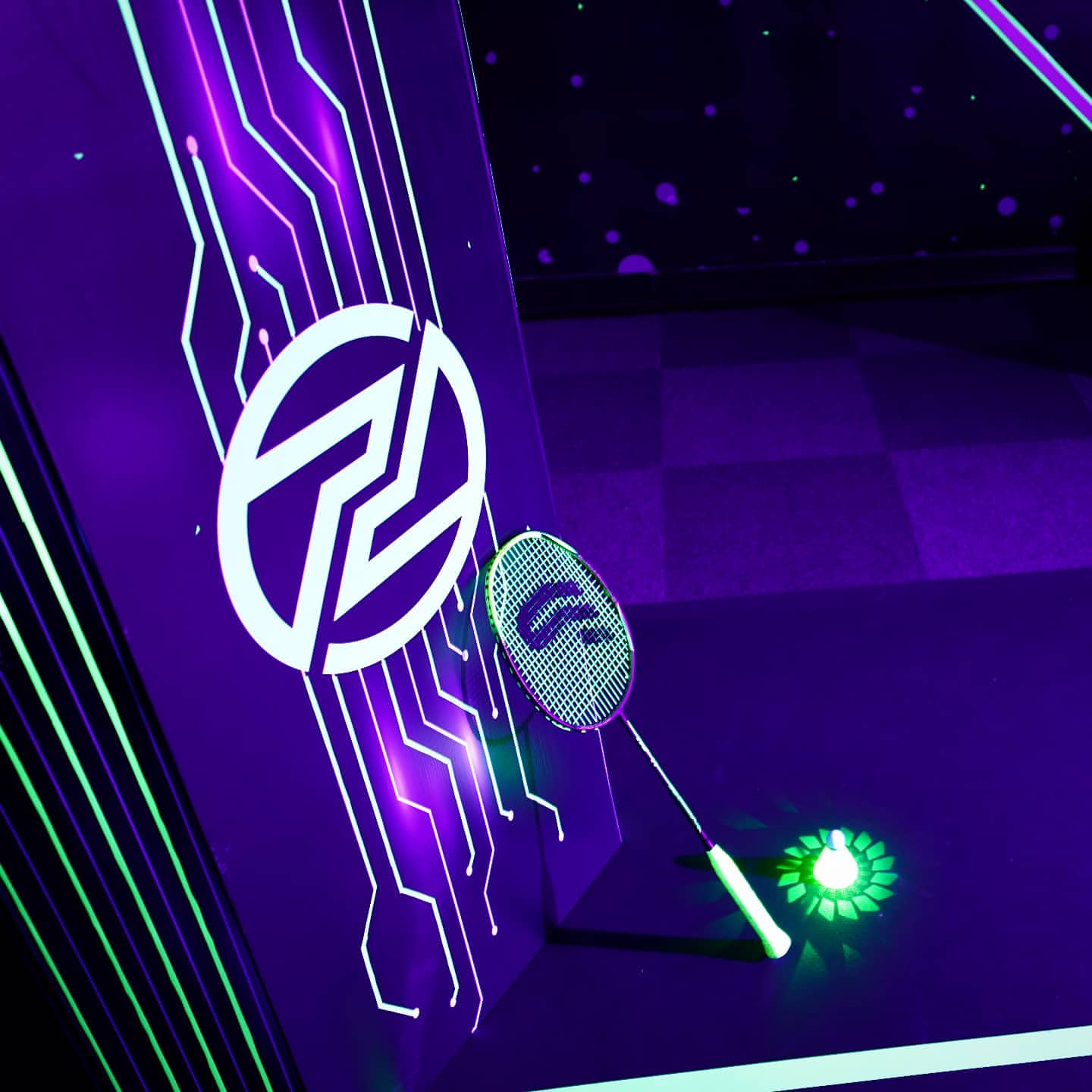 Image credit: @shuttleinthedark via Instagram
Each package includes an hour of playing badminton in the futuristic venue, as well as a set of custom-made shuttlecocks and four racquets that glows in the dark. If you have more than four in your group, you can also rent additional racquets (RM10/each) for a fee.
This requires a minimum deposit of RM50/racquet that'll be returned to you at the end of your session.
Likewise, all equipment must be returned at the end of your game.

Image credit: @shuttleinthedark via Instagram
You can also rent their glow-in-the-dark merchandise, such as reflective jerseys. Consider bringing home cool equipment you see here as keepsakes – or to recreate a game at home at night – by purchasing their Exclusive Glowing Shuttlecocks (RM15/tube) which includes two shuttlecocks.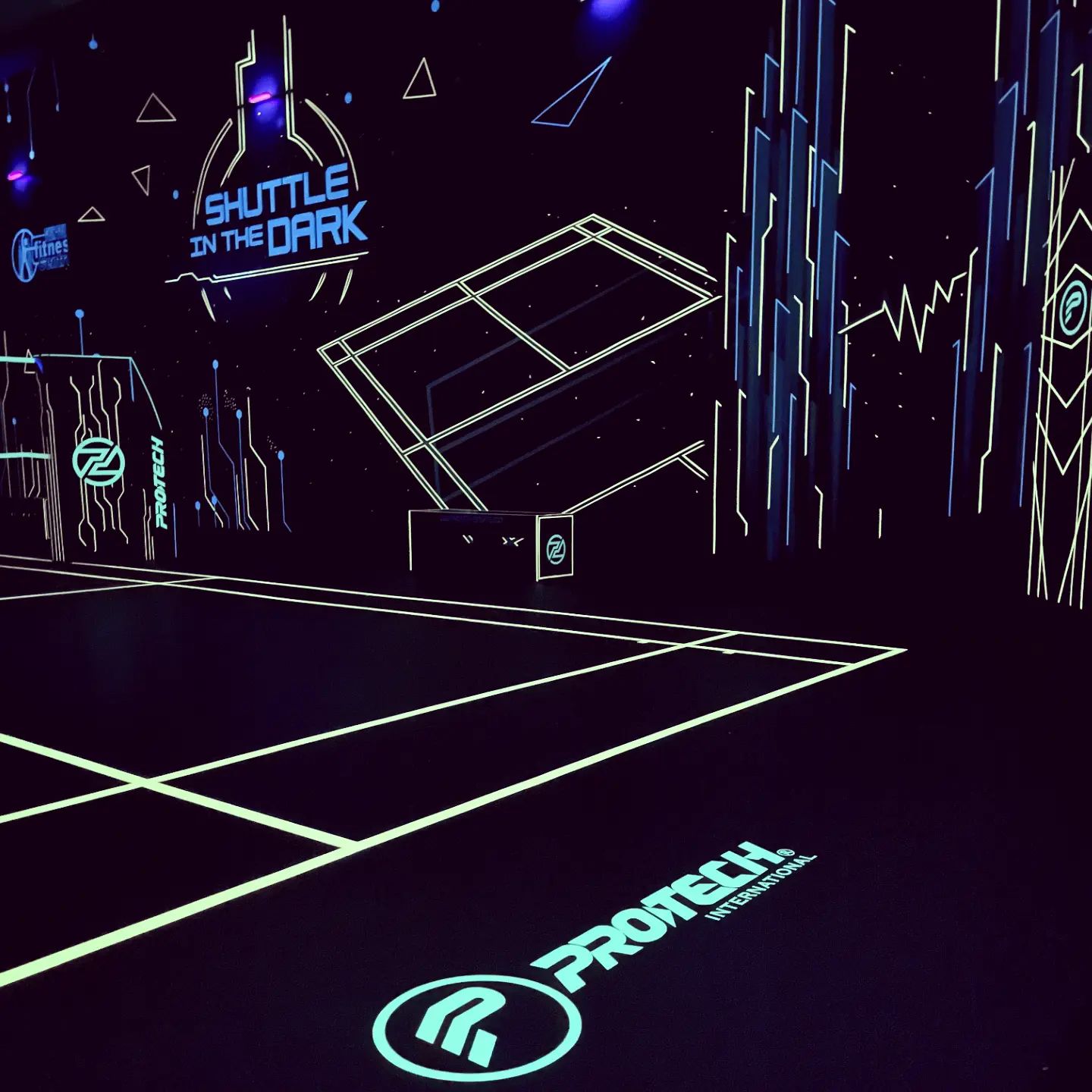 Image credit: Shuttle In The Dark via Facebook
---
Glow-in-the-dark badminton in the heart of KL
---
Shuttle In The Dark is located inside Twin Towers Fitness Centre – a fitness and sports centre at Suria KLCC. As this futuristic badminton court in KL offers promising and professional shuttlers alike a fun space to play the sport, you can look to giving this unique experience a go this weekend. 
If you're worried about parking at the mall, you can easily access this place by public transportation, such as the LRT – just alight at KLCC LRT station. 
Before coming over with your buddies, you can make a reservation online here.
Address: Suria KLCC, Concourse Level, Petronas Twin Tower, Twin Towers Fitness Centre, KL
Opening hours: Mon-Fri 7.30am-8.30pm | Sat & Sun 10.30am-5.30pm
Telephone: 016-328 7168 | 012-298 7163 | 012-229 6828 | Shuttle In The Dark website 
For more things to do in KL, check out these 12 free things to do in the capital city or these 7 photo studios to take selfies with your pals. 
---
Cover image adapted from: Shuttle In The Dark via Facebook, Shuttle In The Dark via Facebook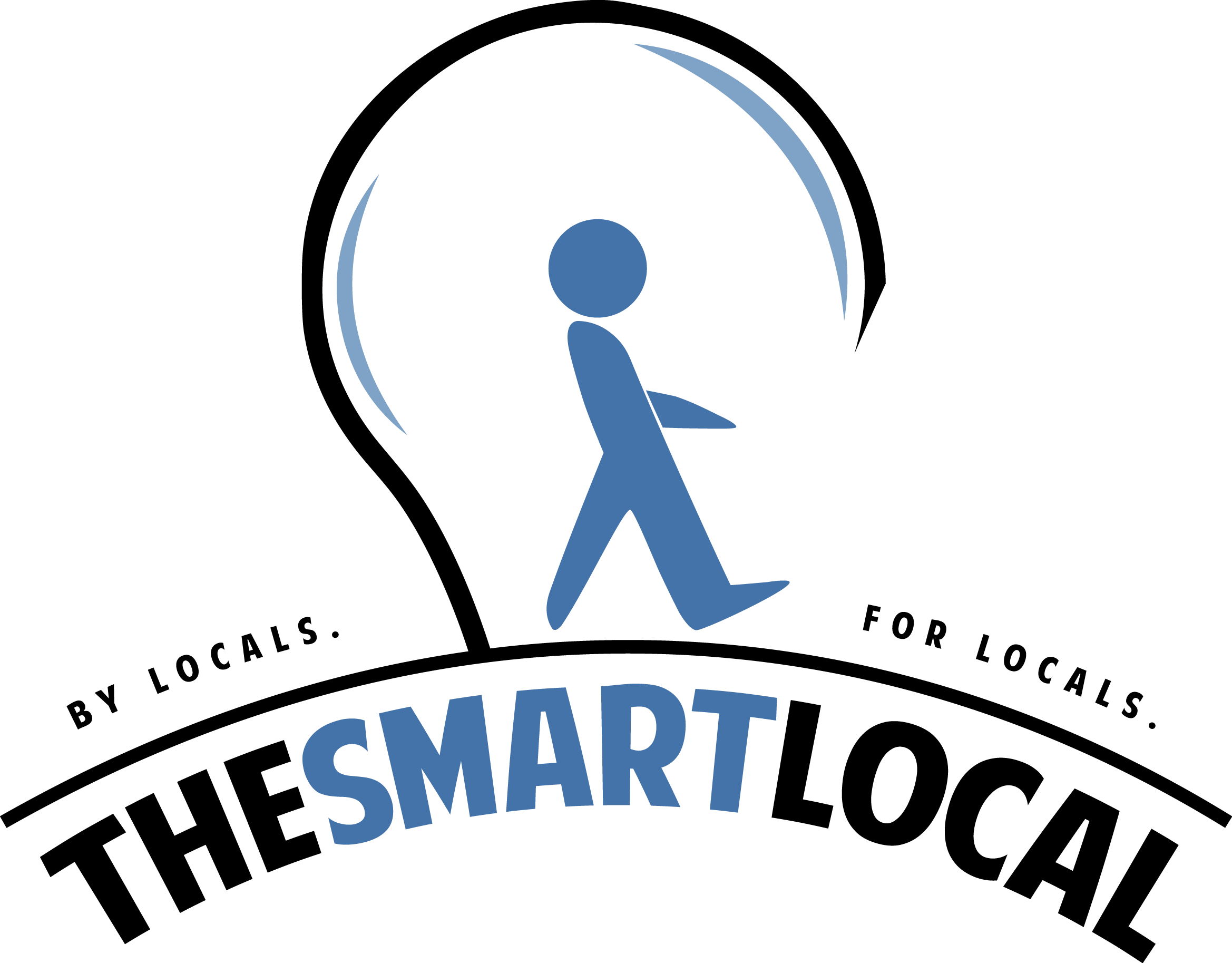 Drop us your email so you won't miss the latest news.