Animal food bank to help out struggling animal lovers
---
Malaysians are always looking out for stray animals, taking extra measures to ensure they aren't left hungry even during the pandemic. However, as lockdowns haven't been an easy ride for many, there are growing calls for aid for struggling stray animal feeders, and pet owners, who have difficulties getting food for their furry friends.
Thankfully, word of a Red Flag campaign has been spreading in hopes of reaching these struggling individuals and reducing animal abandonment cases. More individuals are stepping up to the plate too – such as this food truck in Ampang, who set up an animal food bank where animal lovers in need can pick up pet food to keep their furry friends from going hungry. 
---
Food truck sets up food bank for animals
---
On 4th July 2021, Golden Potato – which operates several food trucks selling deep-fried sweet potato balls in Malaysia – took to their Facebook page to share the initiative they started at their location in Pandan Indah.
According to the post, they set up an animal food bank, where anyone who raised a red flag as part of the campaign can drop by to collect animal food. Photos they shared shows several packs of dry animal food, and canned dog and cat food, at a table located just next to their food truck.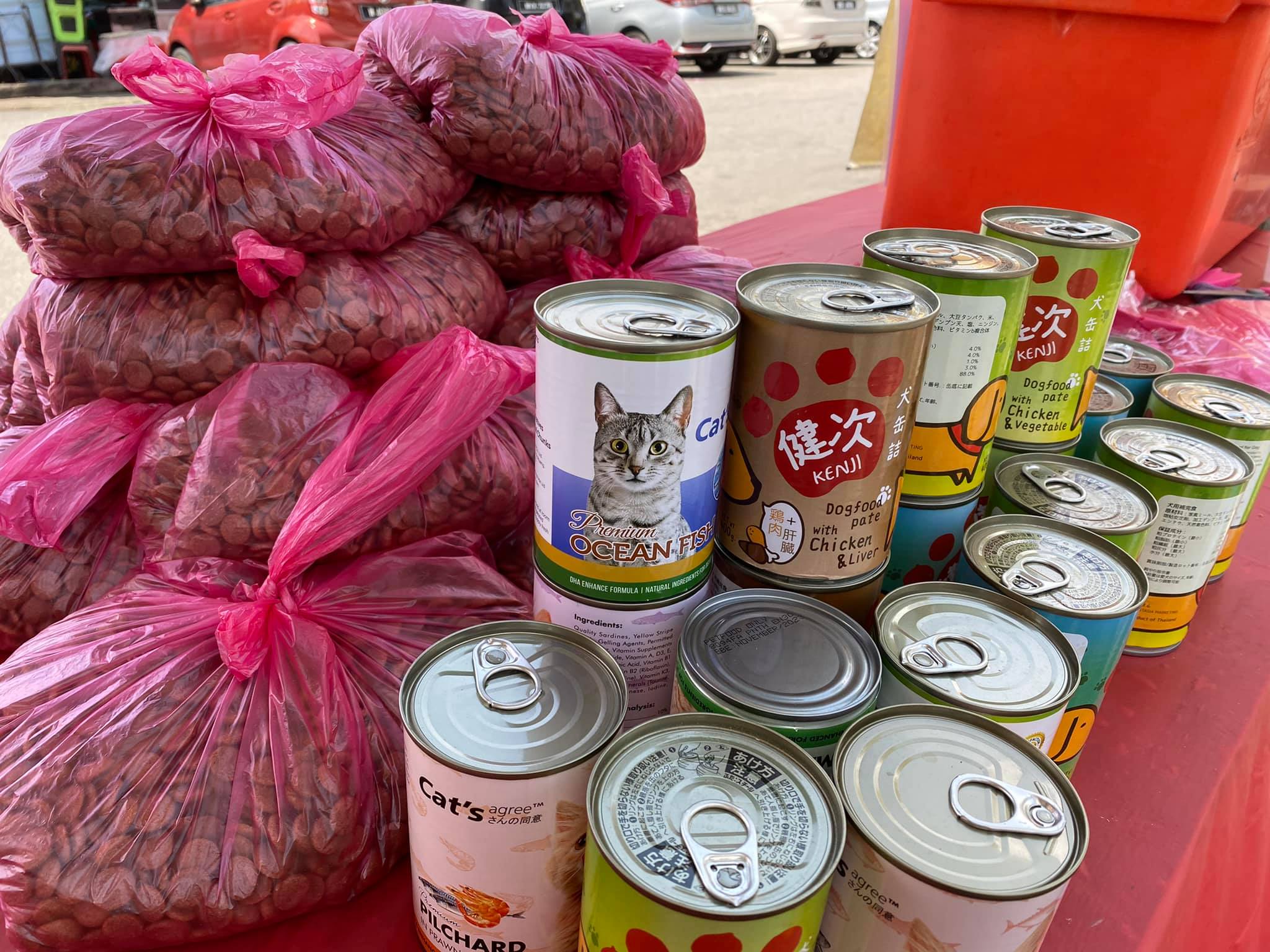 Image credit: 台湾黄金地瓜球 Pandan Indah

Much like the food banks located in Klang Valley – which can be found across Malaysia due to enormous support of the Bendera Putih campaign – Golden Potato's food bank hopes to open up a space for struggling pet owners and stray animal feeders to pick up what they need for their animals. This ensures that animals are kept from going hungry during the pandemic.
Speaking with The Smart Local Malaysia, Stephy, and her partner Emily – who works at Golden Potato's location in Ampang – said they initially wanted to start a food bank as part of the Bendera Putih campaign. But it crossed their minds that if people were suffering at this time, so would their furry companions, who may end up starving or abandoned if their caretakers cannot afford to feed them.
As animal lovers and stray dog feeders themselves, they wanted to play a small role in raising awareness about the Red Flag campaign to help keep animals fed. Stephy also shared that they hoped their initiative will spur "people from other places [to] join [in on] this effort, and spread awareness [of the campaign]".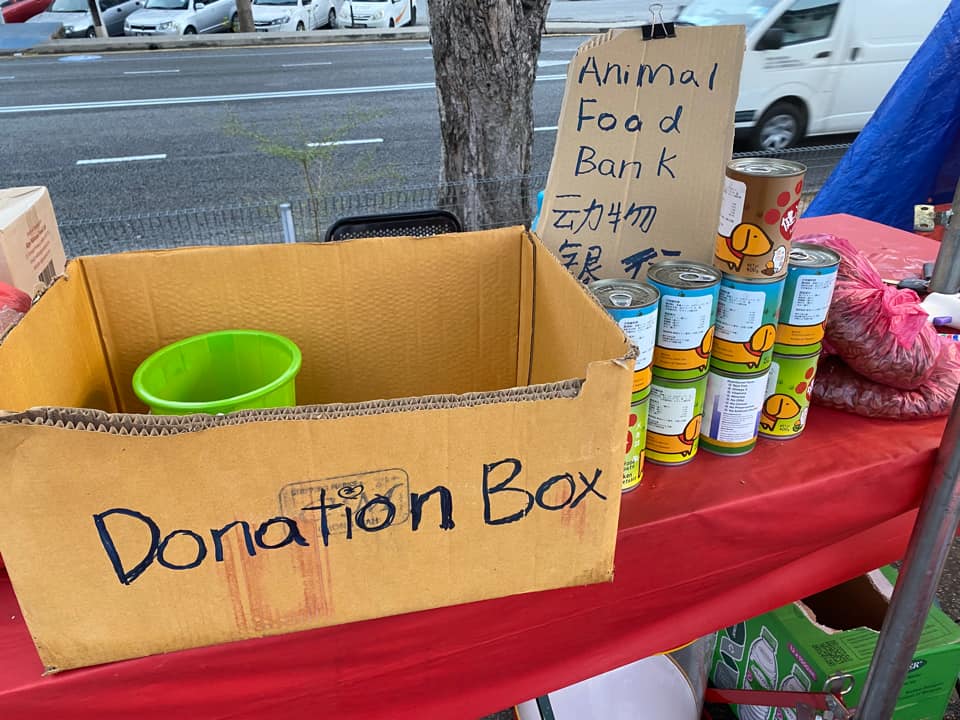 Image credit: 台湾黄金地瓜球 Pandan Indah

After their Facebook post went viral, with over 1K shares and 1K reactions garnered at the time of writing, the partners thanked everyone for the overwhelming support they received online in a comment to their post. This comes as many Malaysians have come out to thank them for taking the time to look out for animals that may be without food at this time, due to the struggles of their pet owners or stray animal feeders.
Their small, yet helpful, deed came as a learning lesson for the pair too. Stephy shared that their initiative opened their eyes to the struggles that many are facing now, as they personally "got to know [how] the pandemic really impacts [pet] owners and stray animal feeders" through it.
After word spread about their food bank, many dropped by to pick up animal food, with as many as 40 individuals reaching out for help with animal food supplies. Thankfully, Stephy and Emily has been receiving donations from generous individuals, who have been helping them continue their initiative to help out their community.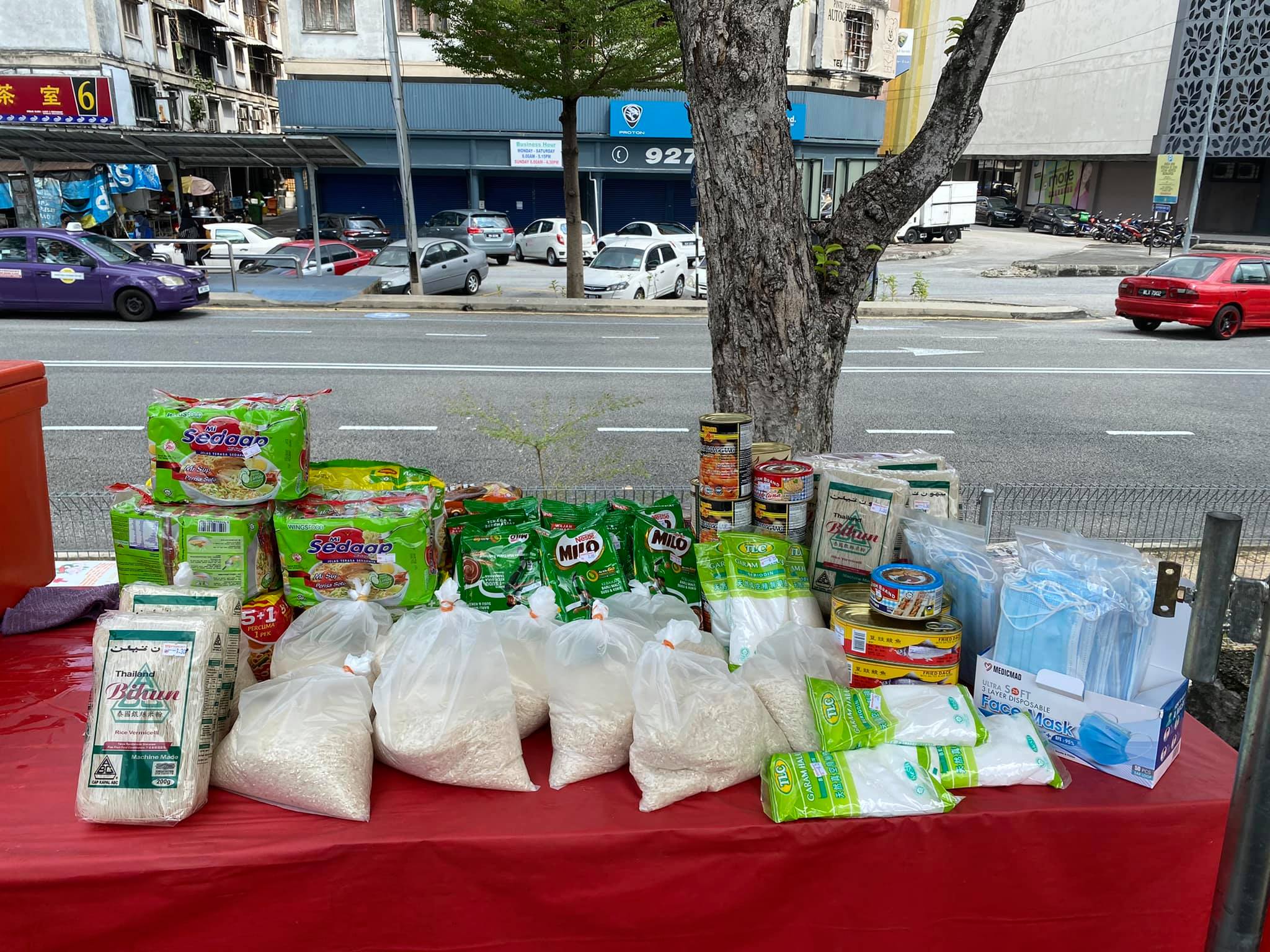 Image credit: 台湾黄金地瓜球 Pandan Indah

But not having strayed too far from their initial goal, they've also set aside food to aid these animals' human companions at their food bank. Essential items, such as rice and flour, are set out for anyone struggling to get by at this time.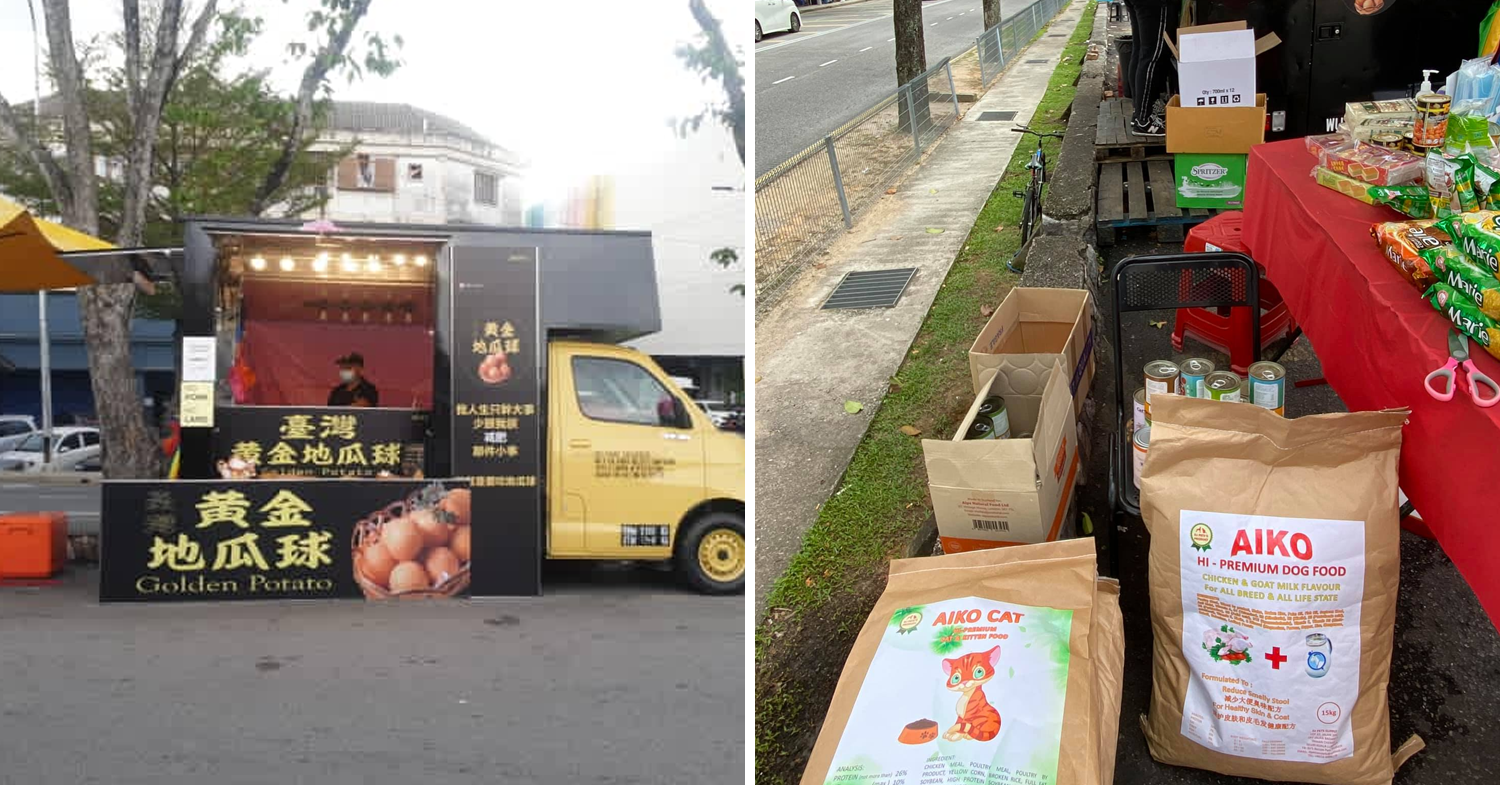 Image credit: 台湾黄金地瓜球 Pandan Indah
If you're looking to support their initiative, or are need in of animal food, you can find their food truck at Jalan Pandan Indah 4/1 , Pandan Indah 56100 Ampang, Selangor. They are located in front of Restoran Nine Eight Nine Eight. During the EMCO, their stall opens from 10AM-8PM daily, will anyone unable to get supplies for themselves at this time able to drop by from 12PM-3PM to pick up food or animal food.
Contributions for food and animal food are also welcomed from the public, with a donation box located at their food truck for anyone to drop off donated items. Those who are unable to stop by in person at this time can also donate monetary funds for them to purchase essentials to pass on to the needy. To do so, you can contact Stephy at 012-221 3455, who will provide proof of purchase of goods that'll be placed at the food bank.
---
Food truck joins Red Flag campaign to help pet owners and more
---
It's always hard to see animals left abandoned or starving due to the ongoing pandemic. So we're glad to see individuals, such as the team at Golden Potato, do what they can to help out pet owners and stray animal feeders at this time, so animals in Malaysia can continue to stay well-fed and cared for while we get through this lockdown together.
Read more here:
---
Cover image adapted from: 台湾黄金地瓜球 Pandan Indah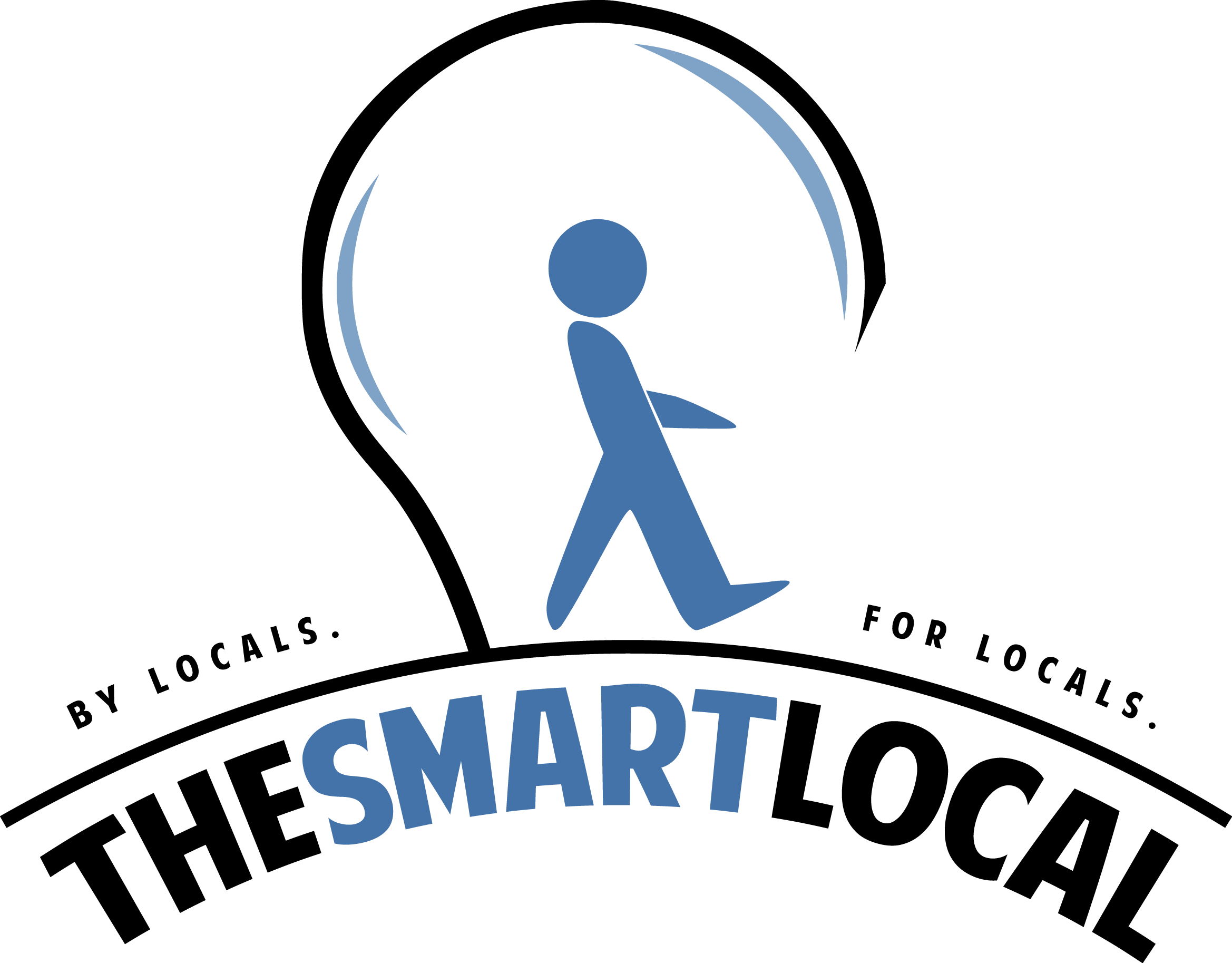 Drop us your email so you won't miss the latest news.