Grab delivery rider passed STPM with flying colours
---
For more than a year, students across the world had had to adapt to doing home-based learning, known locally as Pengajaran dan Pembelajaran di Rumah or PdPR, due to the COVID-19 pandemic.
Stories of students and teachers struggling to cope with online classes due to various reasons are still reported by the media. But one student, who is now working as a part-time Grab delivery rider, passed his Malaysian Higher School Certificate or STPM with flying colours despite the challenges of PdPR.
---
Preparing for STPM despite the challenges of PdPR
---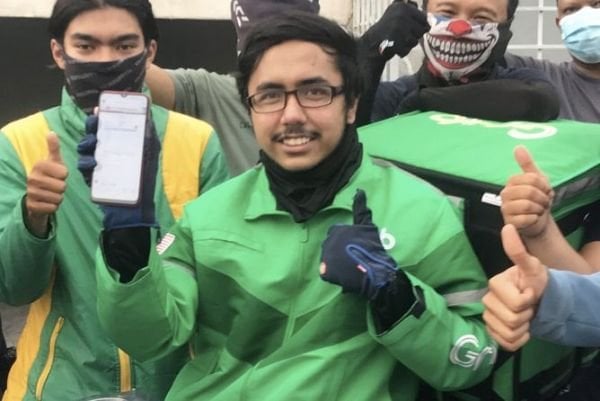 Image credit: Malaysia News Lab / Bernama
On 2nd July 2021, Bernama reported the story of 20-year-old Muhammad Izzuddin Amirrudin, who scored a cumulative grade point average (CGPA) of 4.0 in the STPM examination. Izzuddin, who is now working as a part-time delivery rider for Grab, told the publication that he was both shocked and delighted when he checked his results on 1st July 2021 while waiting to pick up a customer's order at a restaurant.
Speaking to Bernama, Izzuddin also shared the struggles he had with home-based learning as he was preparing for the STPM during the pandemic. He said that one of the challenges was adapting to the new online learning environment, where classes and discussions are conducted.
He, too, just like many other students, had network connectivity issues when studying online. This led to him feeling demotivated oftentimes. However, with continuous support from his family, friends and teachers, he managed to work through the challenges and perform excellently in the public exam.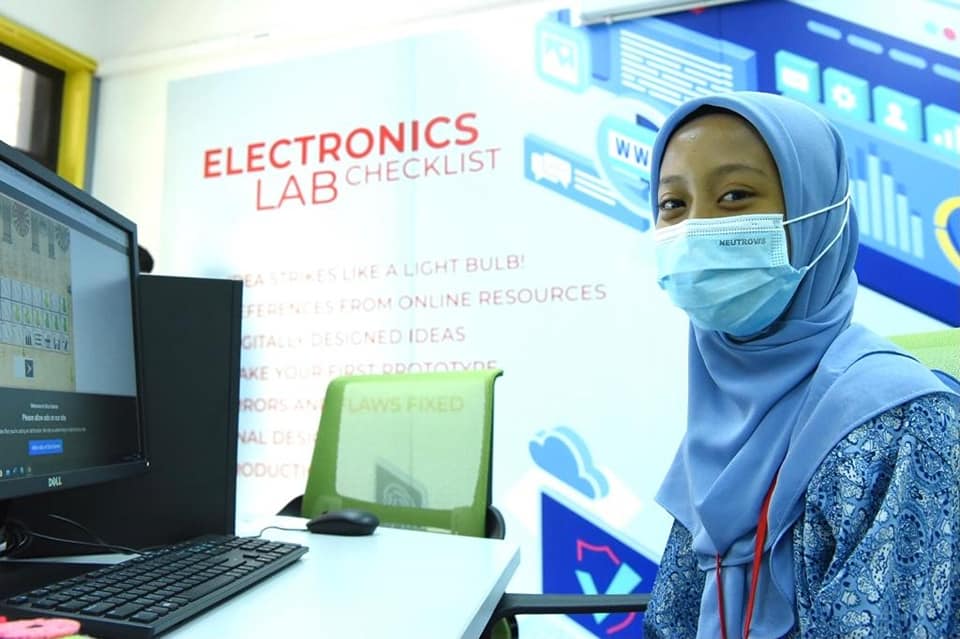 Image credit: Kementerian Pendidikan Malaysia
"I am really surprised and happy to know that I scored 4As with a CGPA of 4.0. I'm so grateful because all my efforts and sacrifices have finally paid off," he said to Bernama.
"My parents have always given me the encouragement and strength to face exams, especially during the COVID-19 pandemic. I'd also like to thank the teachers who have taught us tirelessly and shared knowledge with me and my friends."
The former student of SMK Taman Forest Heights, Seremban, said he plans to pursue a law degree at the University of Malaya so he can serve the community one day.
He also shared his experience working as a food delivery rider for the past two months, saying that the job taught him a lot. He got to know a diverse society and has become a more mature person. He also strengthened his physical and mental well-being.
---
Rider passed STPM despite challenges of home-based learning
---
It is really uplifting to see that Izzuddin performed well in his exams although he struggled with online classes. He serves as a great inspiration to us all that nothing is impossible and true hard work always pays off, and we wish him all the best in his future endeavours.
Read more here:
---
Cover image adapted from: Perkampungan Durian / Bernama
Get more stories like this!
Drop us your email so you won't miss the latest news.