Elderly auntie selling nasi lemak in Ampang
---
There have been many struggling to make ends during the pandemic, and many more who are willing to help out so we can all get through these tough times together. This is shown by a man in Ampang, who shared how an elderly auntie had to survive on RM20 a day due to the pandemic. Despite the low sales, and infrequent customers, she continued to travel by bus with her food supplies to sell nasi lemak.
---
Pandemic takes a toll on auntie's income
---
On 29th June 2021, netizen Chen Keith took to Facebook to share the auntie's story. He had become friends with while grabbing breakfast at Restaurant Ampang Loong Foong.
They would often greet each other like old friends when they met. This is how he learned that the auntie had been working to support herself by selling nasi lemak at a stall there, as her husband had been absent when he was alive.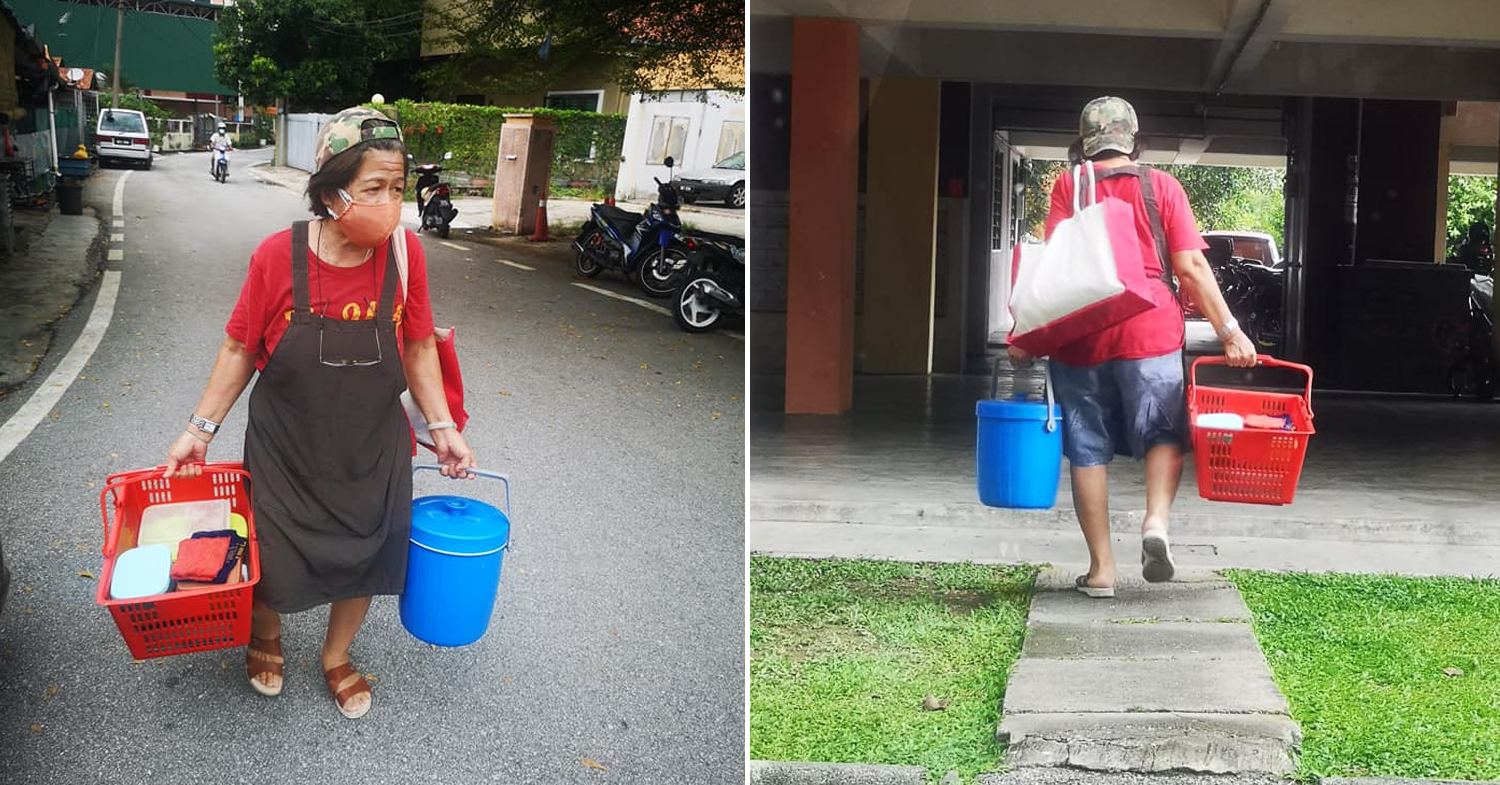 Image credit: Chen Keith
No small feat, she would ride the bus every day to open her stall, all while carrying a bucket, basket and bag of food supplies. As it was difficult for Chen to see an elderly auntie have to load so many things in one go, he said that he would offer her a ride home whenever he could. 
He, nonetheless, praised her tenacity at making a living for herself and surviving on her own.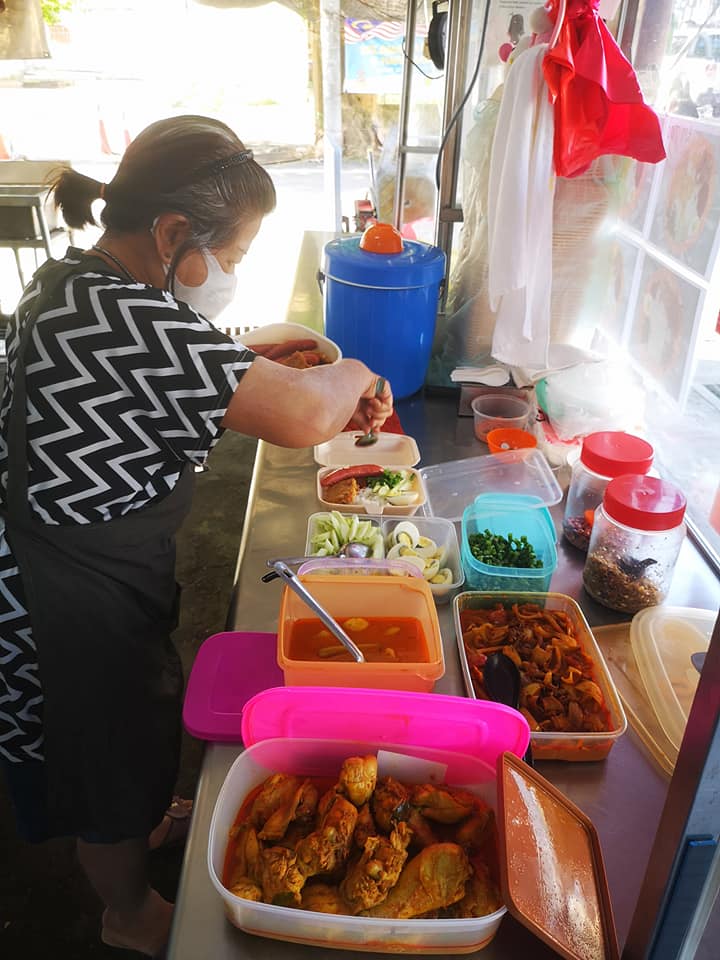 Image credit: Chen Keith
The monthly rent for her stall is just over RM500. While she'd been able to get by before, due to the lockdown, only 2 to 3 customers have dropped by for her food. Sales had apparently dwindled down to just over RM20 a day.
She would persistently wait at her stall, even if there wasn't anyone around to buy food.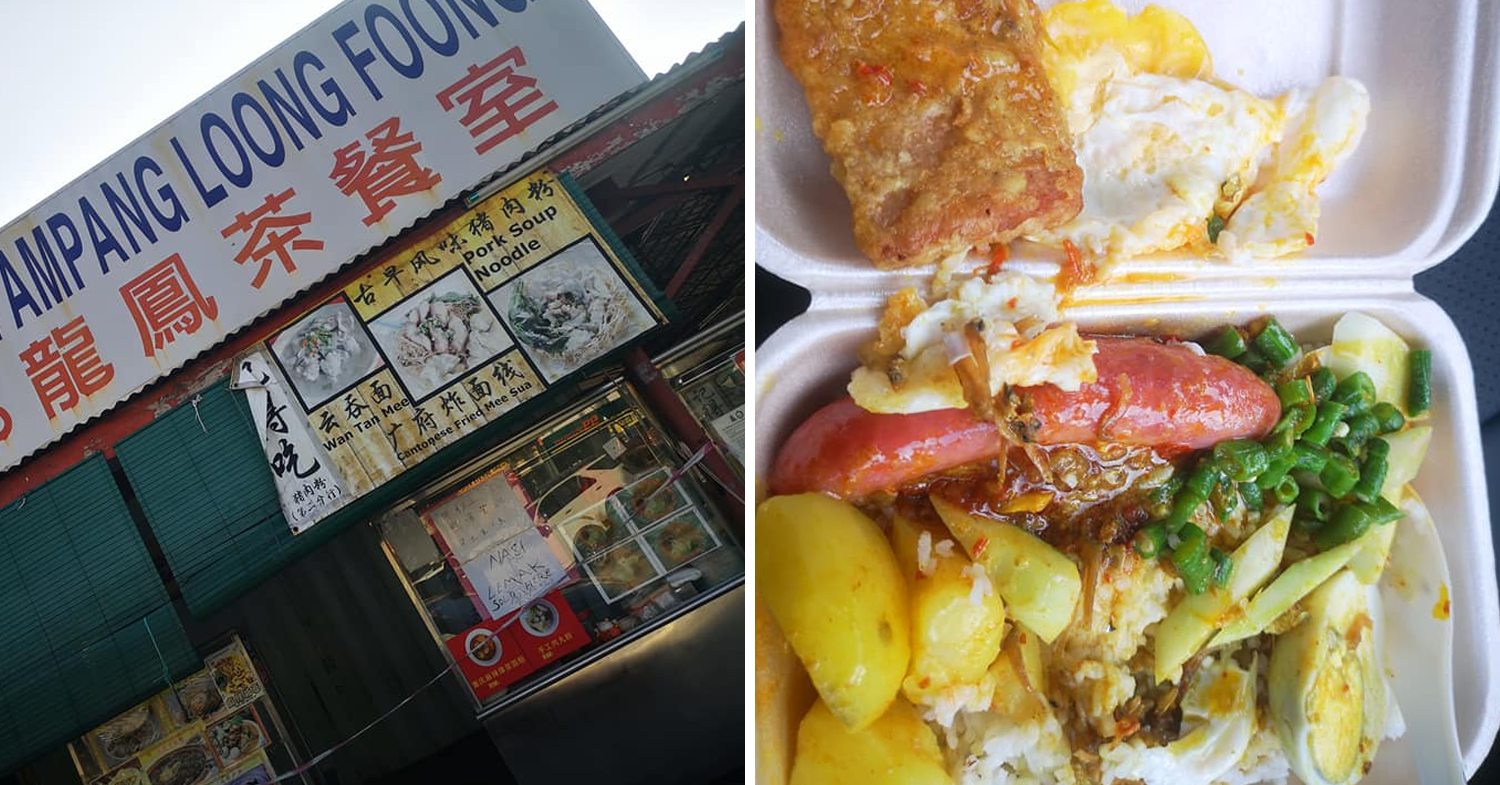 Image credit: Chen Keith
As such, Chen called for anyone nearby in Ampang to drop by her stall between the hours of 7AM to 1PM to grab nasi lemak, which starts at RM4. If they aren't able to make it there, he offered to help send packs of her nasi lemak too. 
Chen's post garnered over 700 reactions and 1,000 likes, with many applauding his deed. 
For those looking to support her, her stall can be found at Restaurant Ampang Loong Foong at 343, Jalan 7 & Jalan Merdeka, Kampung Baru Ampang, 68000 Ampang, Selangor.
---
Auntie travels by bus to earn a living for herself selling nasi lemak
---
We should look out for the elderly community whenever we can. Showing exemplary care towards them during the pandemic is Chen, whom we applaud for trying to help spread food of her stall to spur on business for her as we're all trying our best to get through these tough times together.
Read more here:
---
Cover image adapted from: Chen Keith
Get more stories like this!
Drop us your email so you won't miss the latest news.