KL localities and Selangor sub-districts under EMCO
---
Many have been hoping for better days during the pandemic in our country, as today, 1st July 2021, officially marks a year since Malaysia recorded zero locally transmitted cases after several months of battling COVID-19 in 2020. But it seems that we will have to wait a bit longer to see those days again, as Malaysia recorded 6,988 new cases today, as reported by KKM.
With most new COVID-19 cases cropping up in Klang Valley in recent days, the government has announced an Enhanced Movement Control Order (EMCO) on several localities in KL and sub-districts in Selangor, to last from 3rd July till 16th July 2021. This comes with changes to several SOPs in place, including one person per household now only allowed to leave home for essentials. There will also be a curfew of 8PM implemented.
---
Klang Valley EMCO: 14 KL localities and 34 Selangor sub-districts affected
---
Of today's total confirmed cases, Selangor recorded 2,885 new cases while KL recorded 988. With infectivity rates yet to decline in KL and Selangor, and a worrisome rise of COVID-19 variants in the country, Senior Minister (Security Cluster) Datuk Seri Ismail Sabri Yaakob announced the implementation of EMCO from 3rd till 16th July, as well as several new SOPs.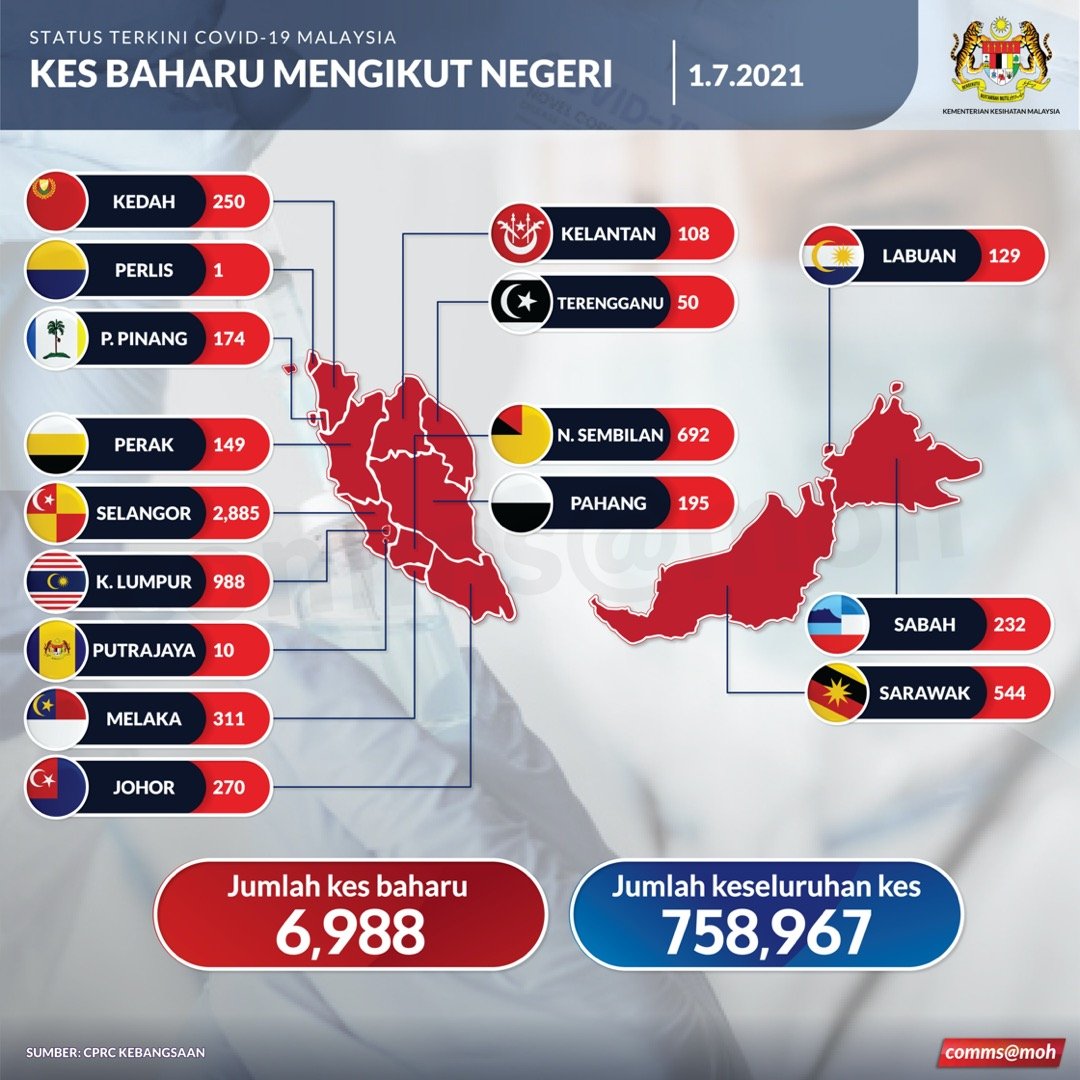 Image credit: @KKMPutrajaya
The areas that will undergo EMCO include 14 localities in KL, which are:
PPR Batu Muda, Batu
PPR Sri Semarak
Flat Seksyen 2, Wangsa Maju
Flat Seksyen 1, Wangsa Maju
Kg Padang Balang
Taman Koperasi Polis (Phase 1 and 2)
Flat Sri Sabah
Kampung Puah
PPR Kg Baru Air Panas, Setiawangsa
Flat Desa Pandan (termasuk Baiduri & Delima), Titiwangsa
Kg. Batu Muda, Batu
PPR Kerinchi, Lembah Pantai
Tmn Ikan Emas
Bandar Baru Sentul
In Selangor, these 34 sub-districts in the following districts will be placed under EMCO too:
Petaling: Petaling, Damansara, Sungai Buloh and Bukit Raja
Kuala Langat: Tanjung 12 (1), Tanjung 12 (2), Morib, Teluk Panglima Garang, Bandar, Jugra and Batu
Hulu Selangor: Serendah, Rasa, Ulu Yam, and Batang Kali
Hulu Langat: Hulu Langat, Ampang, Cheras, Kajang, Semenyih, and Beranang
Gombak: Batu, Rawang, Setapak, Hulu Kelang and Kuang
Sepang: Dengkil, Labu, and Sepang
Klang: Kapar and Klang
Kuala Selangor: Ijok, Bestari Jaya, and Jeram
---
Only 1 per household allowed to get essentials in new SOPs
---
With the implementation of EMCO in these areas, there are several updated SOPs that you'll want to take note of once they come into effect on 3rd July, as announced by Ismail Sabri.
A major change is that only one person per household is allowed to leave the house for basic necessities. The 10km radius travel limit from home is still in place.
There will be a curfew of 8PM too, and no one is allowed to leave their homes once the clock strikes 8. All businesses will have to shut their doors at 8PM too, including restaurants, which will only be open for takeaways, deliveries, and drive-throughs.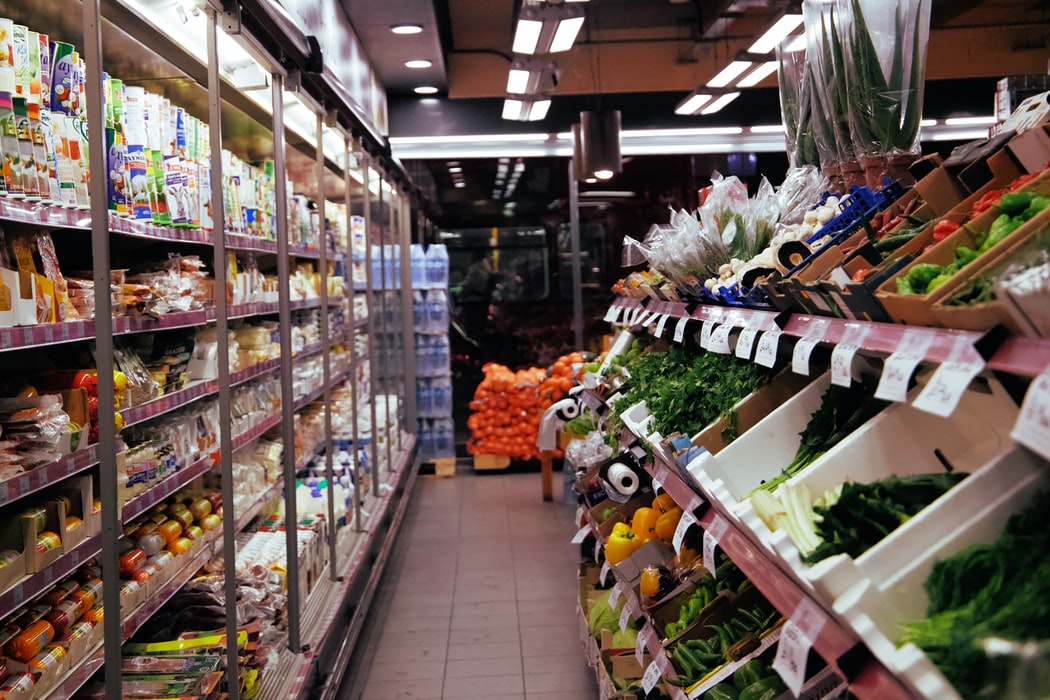 Essential shops are still open
Image credit: Unsplash / Mehrad Vosoughi

Much like the current FMCO, selected shops listed as essentials will still be allowed to operate. There's no need to go into panic-buying mode, as grocery stores remain open from 8AM to 8PM. Likewise, convenience stores, pharmacies, animal clinics, and pet stores will stay open between 8AM-8PM under the EMCO too.
Petrol stations will still be operating as well, from 6AM to 8PM, with highway stations open for 24 hours.
To help limit movement at this time, there will be road closures in the affected areas, with roadblocks set up and manned by police officers to ensure that SOPs are adhered to. Nonetheless, those heading to their vaccination appointments will be allowed to leave the EMCO areas – they'll just have to show their MySejahtera page, or text message, of their appointment to get past a roadblock.
Those working in essential services or factories, or for government-related business, will get to leave EMCO areas too. Previously issued MITI letters, employee passes, and employer confirmation letters can be shown at roadblocks as proof of their employment. Emergency cases, however, will require police permission.
Any employees not considered part of essential services will not be allowed to travel for work. Employers will need to let them work from home.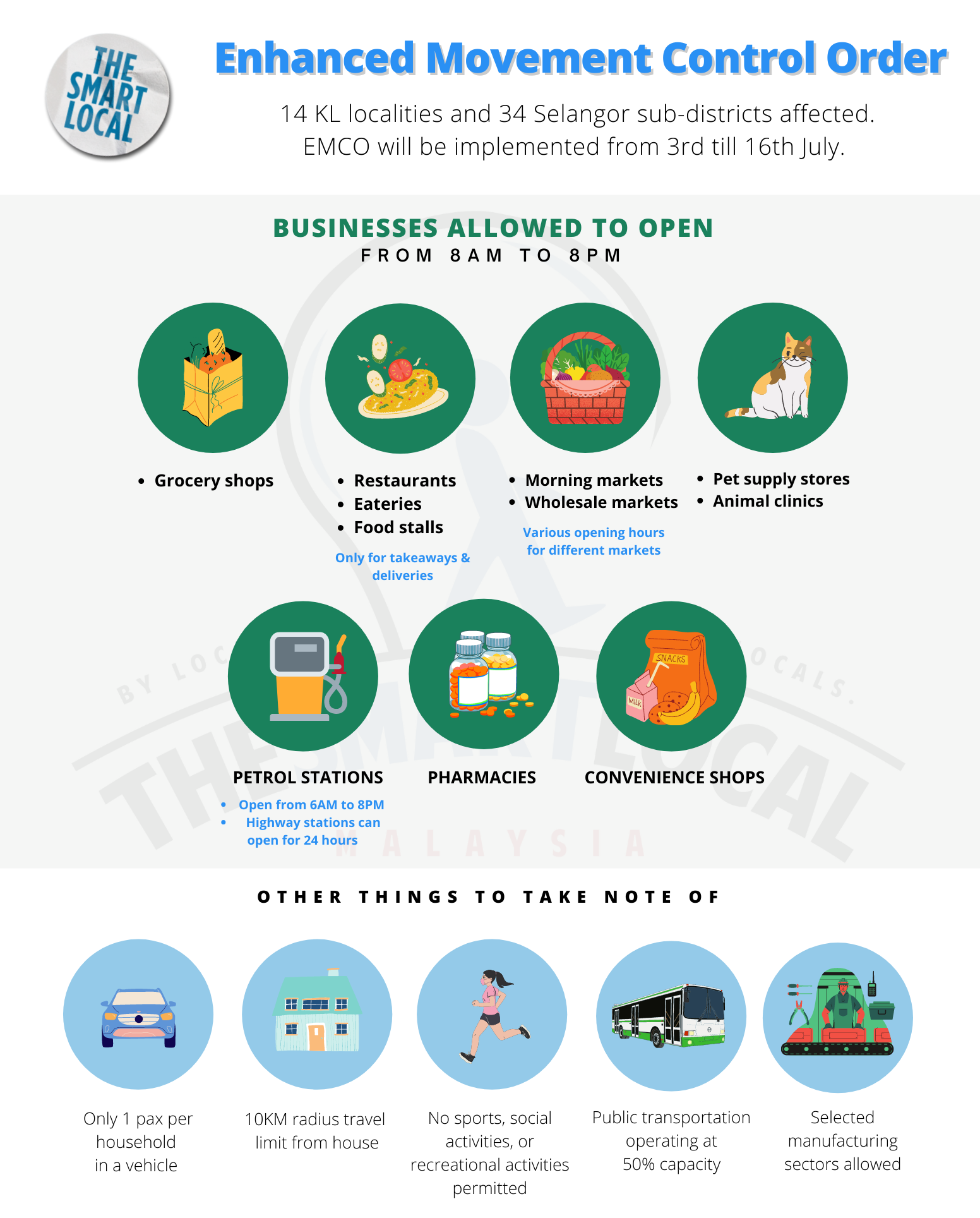 Public transportation, including buses, ferries, and trains, are still running for those who need to head to work, but with a cap of 50% of total passengers allowed. Taxis and e-hailing rides will also be permitted, but only 2 pax per vehicle is allowed, including the driver.
Factories that are producing food and necessities – such as bread, rice, cooking oil, milk, face masks and medication – will still be operating.
Wholesale markets can also open from 12AM to 6AM.
During this 2-week lockdown, no sports, social activities, or recreational activities are allowed.
---
EMCO in areas in Klang Valley from 3rd to 16th July
---
Today's daily COVID-19 cases sees a worrisome rise in cases, especially in the Klang Valley area. So we hope that this lockdown will help bring down cases here, with Ismail Sabri also emphasising that targeted COVID-19 screenings will be carried out in areas under the EMCO.
Read more here:
---
Cover image adapted from: Unsplash / Ishan @seefromthesky and Unsplash / Mehrad Vosoughi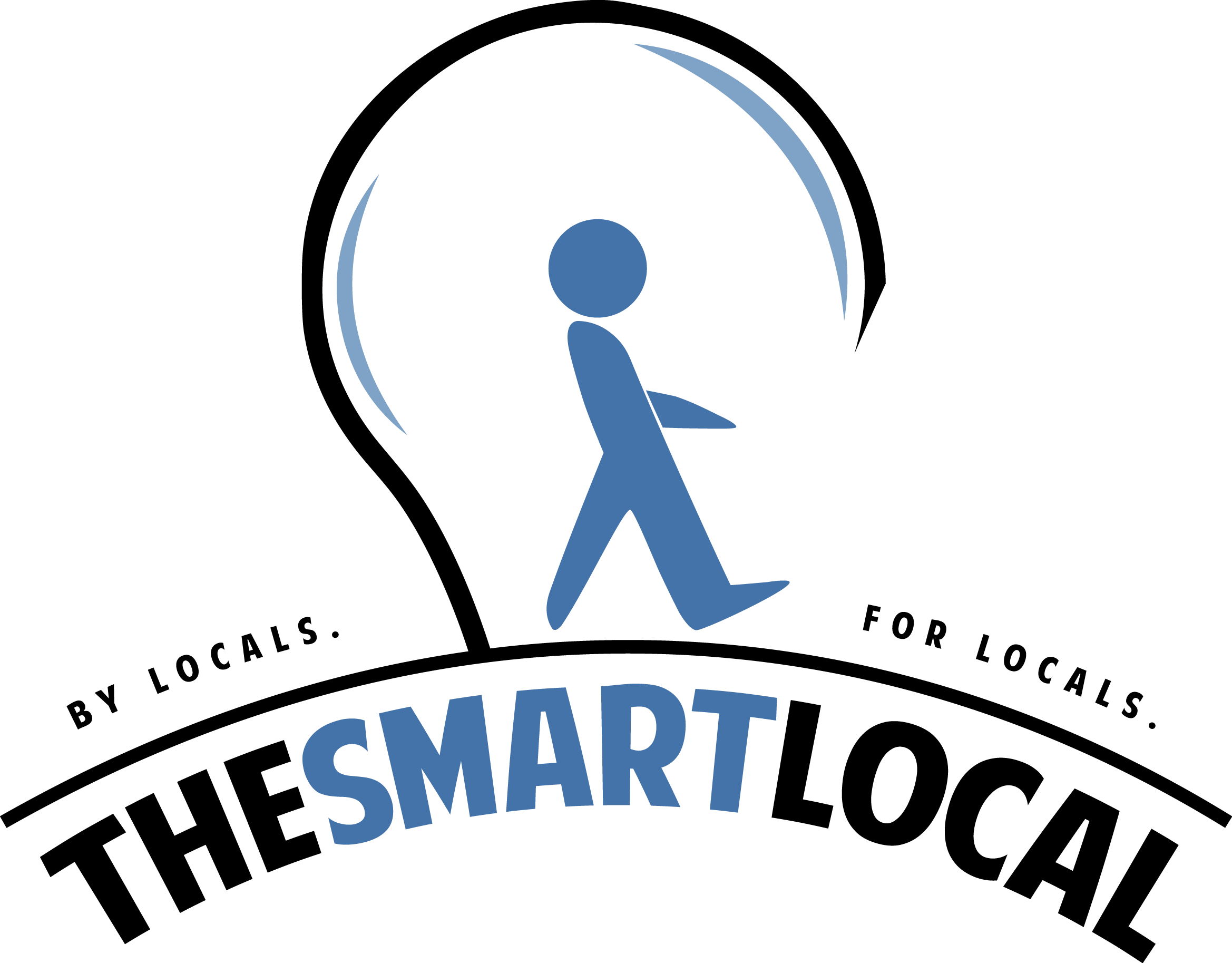 Drop us your email so you won't miss the latest news.