Oily sambal container cleaning hack
---
Oily plastic containers are the bane of many of our existences. Not only are they extremely difficult to wash, but cleaning them also takes a lot of time and energy as we have to scrub them multiple times to achieve that squeaky clean feeling. 
Malaysians universally relate to this pain, which is why so many of us were pleasantly surprised to discover a Malaysian TikToker's sambal container cleaning hack that blew up on Twitter with over 17K retweets and more than 250K views at the time of writing.
---
Step-by-step cleaning tutorial
---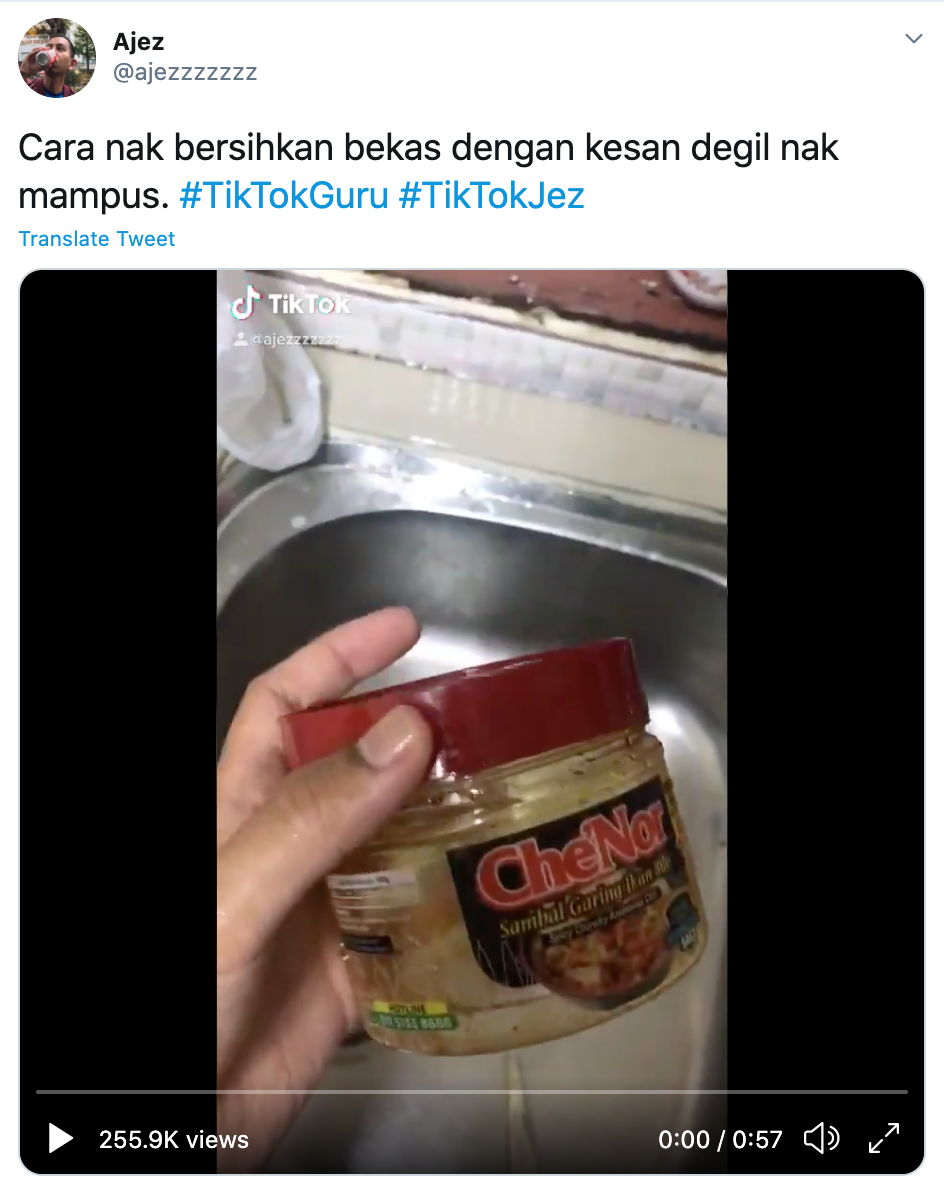 Image credit: @ajezzzzzzz
Netizen @ajezzzzzzz tweeted a video tutorial with the caption "Cara nak bersihkan bekas dengan kesan degil nak mampus" (How to get rid of extremely stubborn container stains). He had originally posted it on TikTok.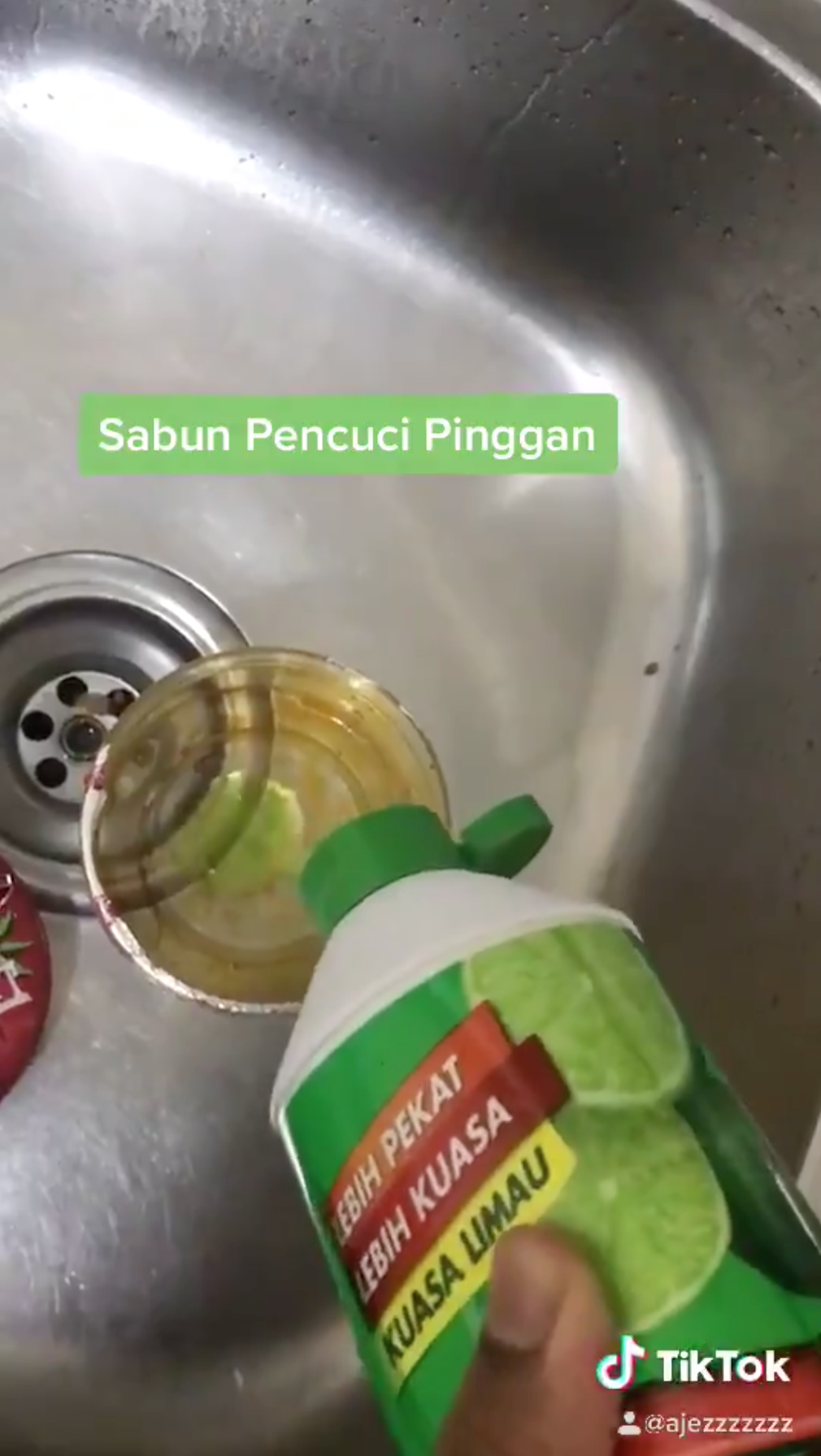 Image credit: @ajezzzzzzz
His step-by-step tutorial, featuring an empty sambal container that badly needed cleaning due to its oily stains, started off with him squeezing a palm-sized dollop of dish detergent straight into the container.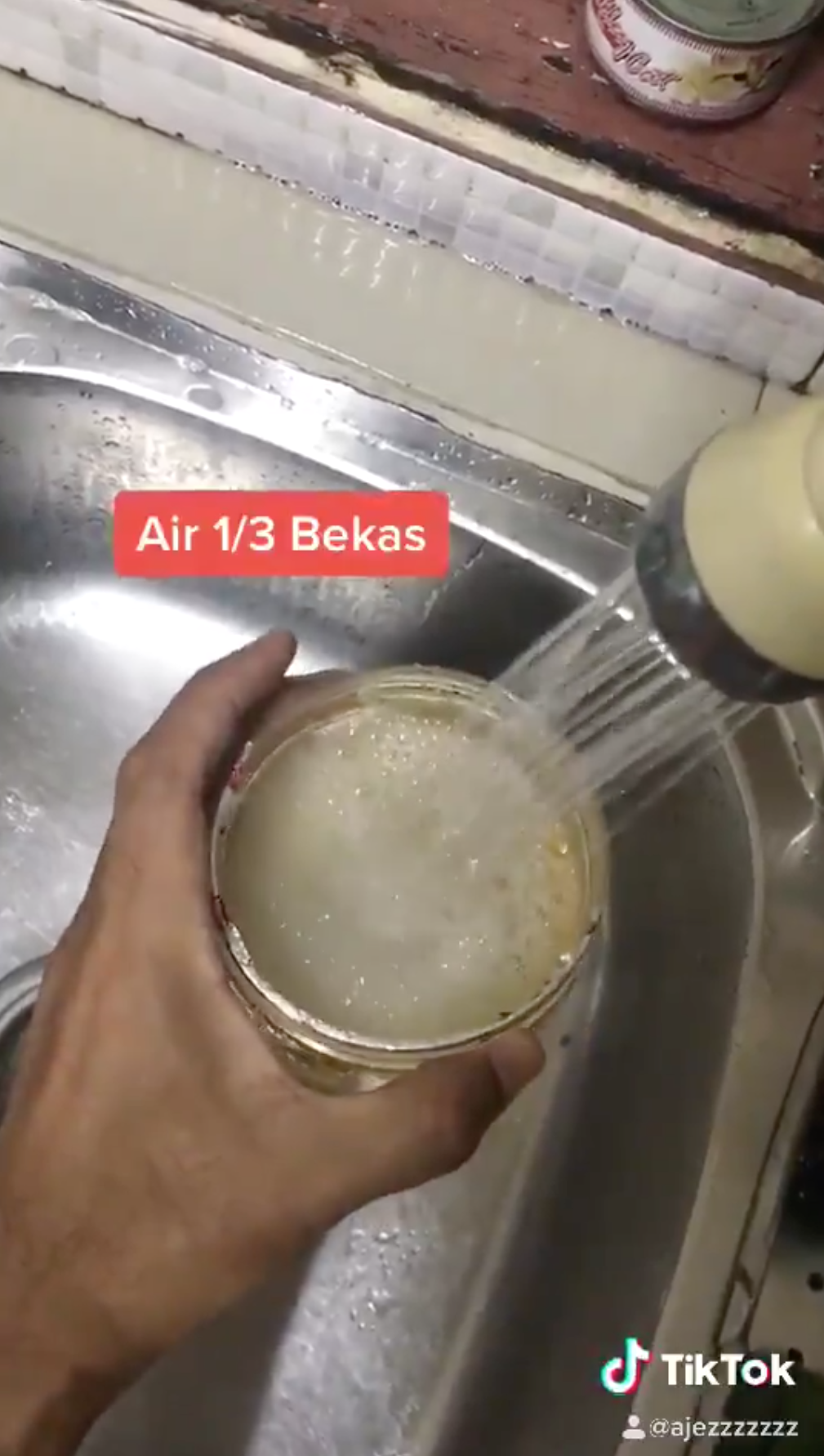 Image credit: @ajezzzzzzz
Then, he filled a quarter of the container up with tap water.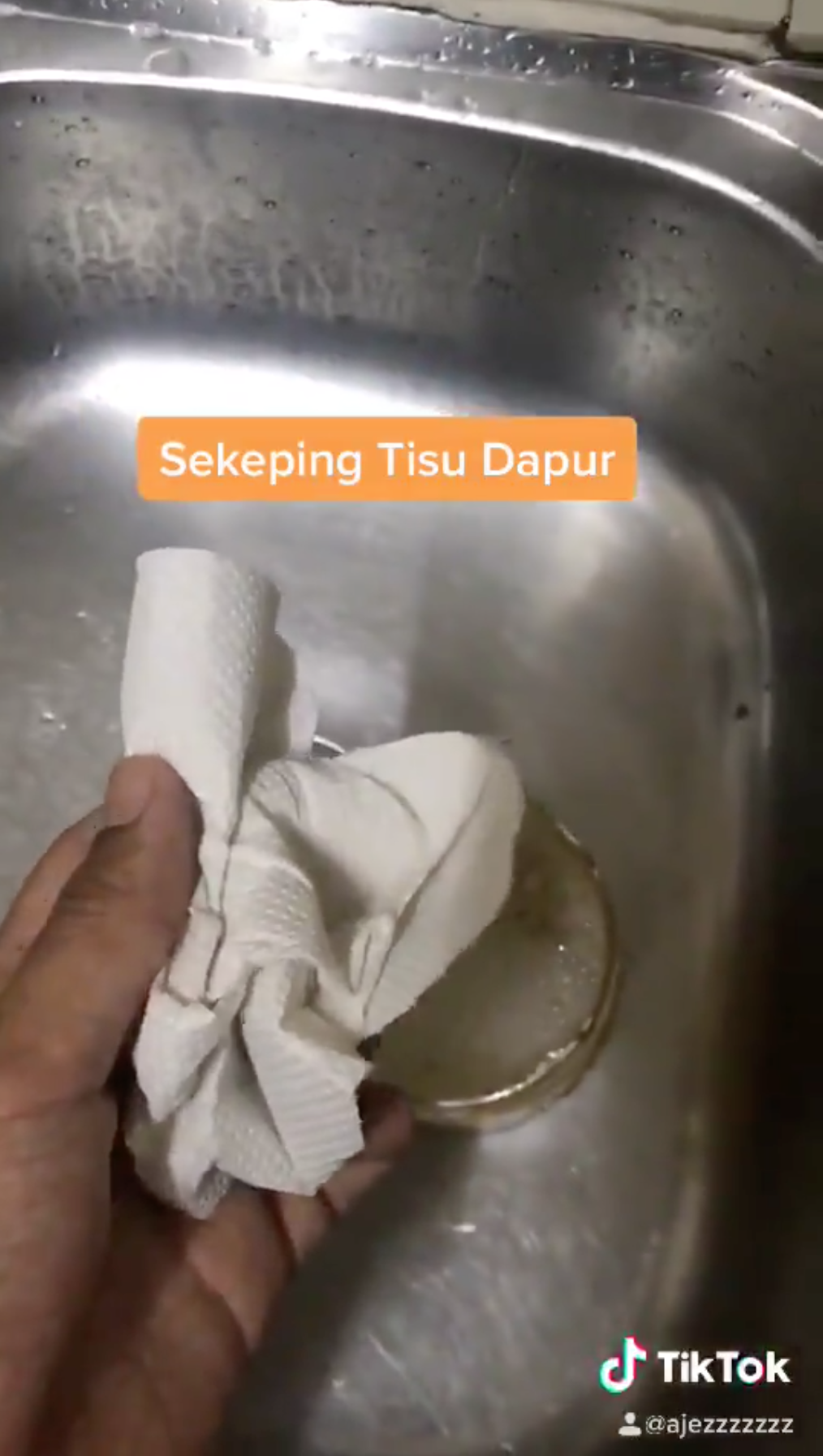 Image credit: @ajezzzzzzz
After that, he stuffed a paper kitchen towel into the container.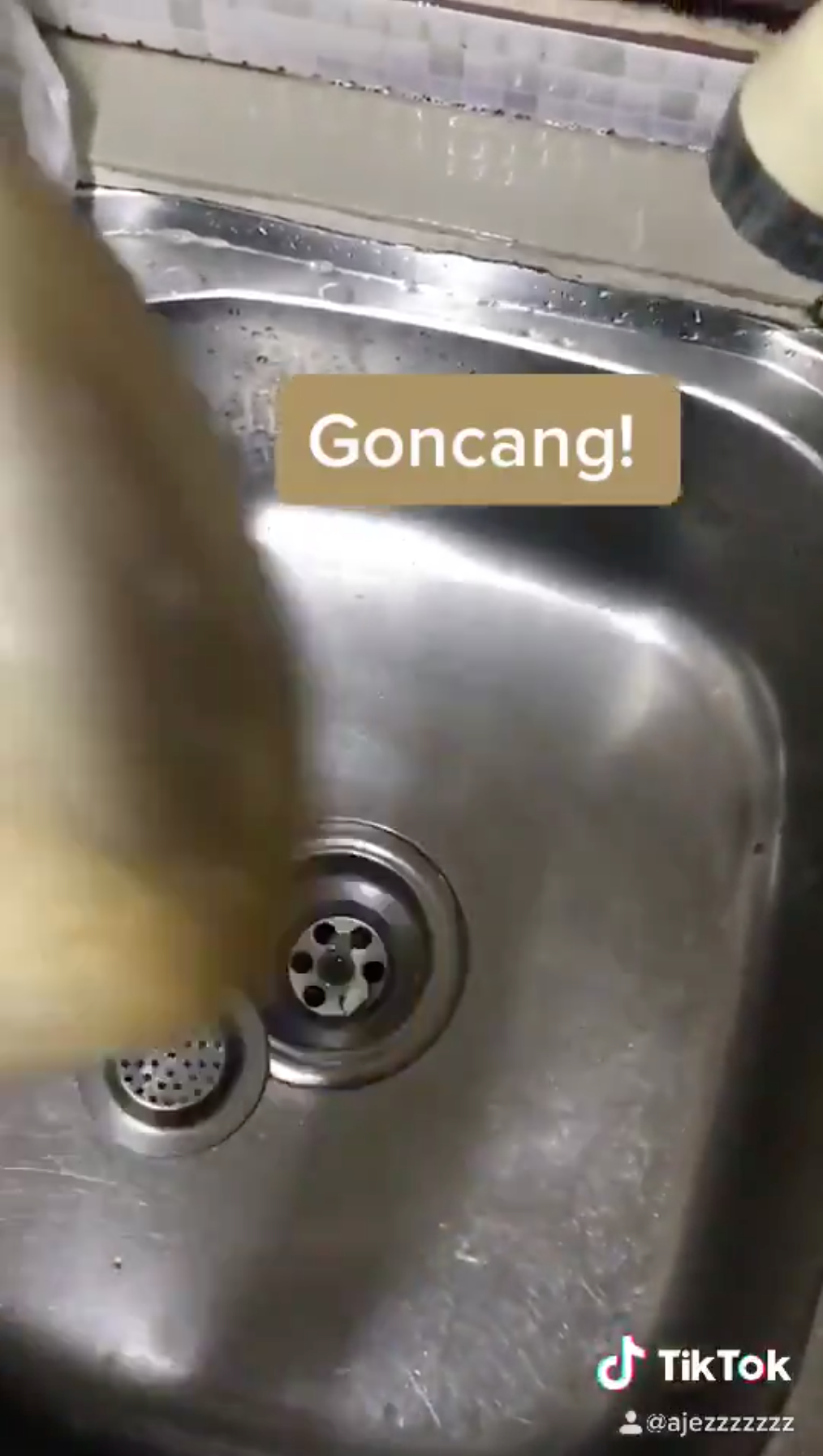 Image credit: @ajezzzzzzz
Covering the container tightly with its lid, he shook it vigorously.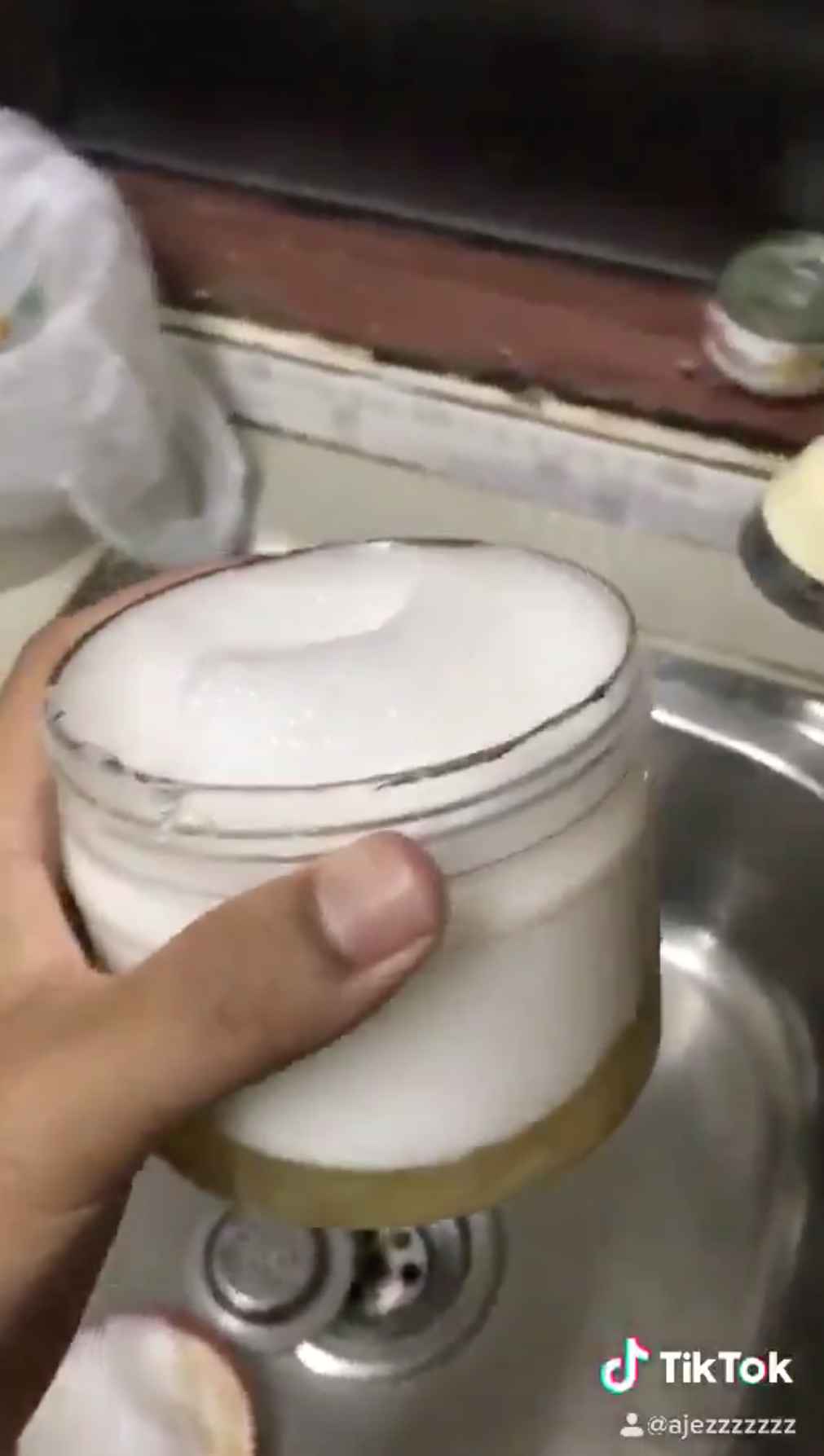 Image credit: @ajezzzzzzz
He continued to shake it hard for about 30 seconds until the oil remnants gathered at the bottom and the container was filled with suds. He then poured the dirty water out together with the dissolved tissue.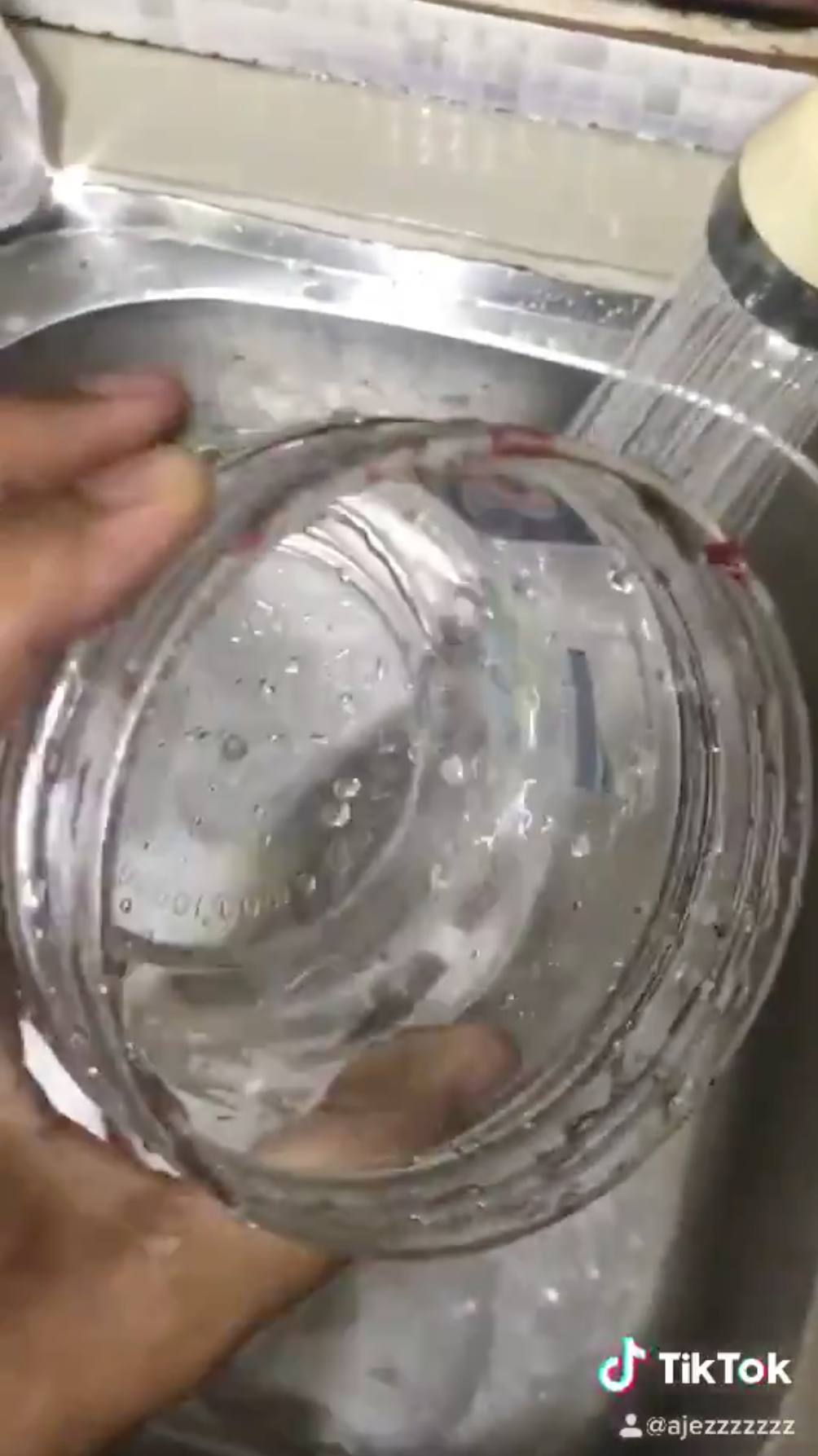 Image credit: @ajezzzzzzz
And voila, his sambal container turned out to be sparkling clean in less than 2 minutes without the use of a sponge or the need to rinse it repeatedly. 
---
Netizens impressed at how it works
---

Image credit: @farizMFAR
Online hacks don't always work well, but this one clearly did, as @farizMFAR found when he tried it on a peanut sauce container and found out that he didn't have to do any scrubbing for all the oil to come right off.

Image credit: @bukhhhhhh
Netizen @bukhhhhhh called the cleaning method a life hack, saying he used to rely on hot water to get rid of stubborn stains, but that @ajezzzzzzz's method does the job much better.

Image credit: @acapppzzz
Meanwhile, a lot of users thought the video would be a troll video and that @ajezzzzzzz would end up throwing the container away after all. They included @acapppzzz who tweeted that he was expecting a sarcastic video, but was happy that it ended with an actual awesome tip. 
---
Use this container cleaning hack on reusable containers 
---
While this cleaning hack makes for satisfying entertainment, it also helps us to be more environmentally friendly as we can now easily wash and reuse all our takeaway plastic containers, and help them last longer. 
Especially since the popular condiment sambal and all the foods that go with it tend to stain plastic, this will come in handy the next time it's our turn to do the dishes.
Keep up to date with other Malaysian news here: 
---
Cover image adapted from: @ajezzzzzzz
---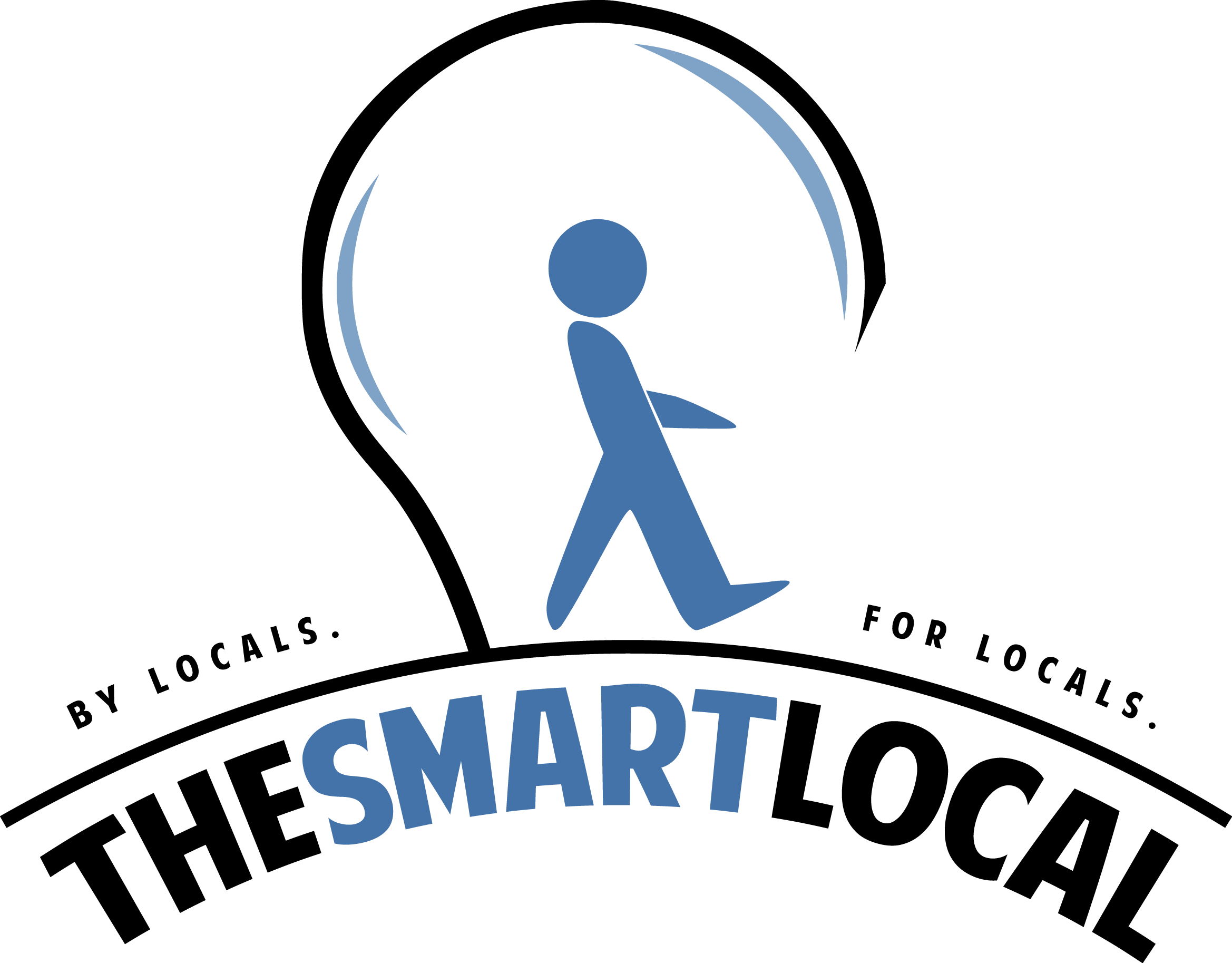 Drop us your email so you won't miss the latest news.