Demolished buildings in KL
---
Our capital city's skyline has seen some pretty drastic changes in its history. Just take a look at the contrast in building architecture around Kuala Lumpur, with new glossy skyscrapers sitting alongside colonial buildings.
While this shows just how much KL has developed over time, we'd also had to say farewell to historic buildings that have been demolished to make way for new ones. Take these eight buildings in KL for example, which are gone for good, but are nonetheless sights locals will remember seeing in the city once upon a time.
---
1. Bok House – mansion in the heart of KL
---
There are plenty of colonial buildings in the city that managed to stand the test of time, with some even converted into modern lifestyle hubs. One, however, that has disappeared from our view is Bok House.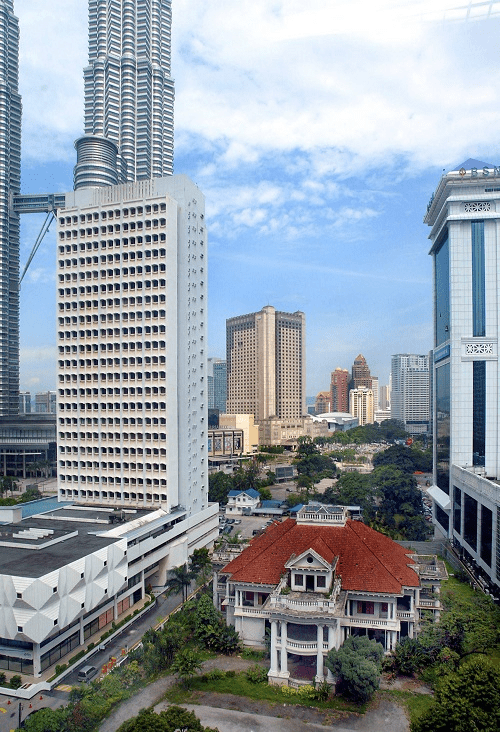 Image credit: Reddit
This elaborate Neo-Classical mansion, designed in 1926 and completed 3 years later, could once be found on Jalan Ampang. It was strategically located a stone's throw from an iconic landmark in our capital city – the Petronas Twin Towers.
While it was still around, the mansion was the residence of self-made millionaire Chua Cheng Bok, who earned a living repairing bicycles. Some might be familiar with his name, as he is often said to have opened Malaysia's first cinema and built Coliseum Theatre and Cafe, another prominent landmark in KL. 
After Bok left the residence, the mansion became home to a fancy restaurant called Le Coq d'Or, where patrons were able to walk through the colonial building and take in its sights while feasting on French food. The restaurant occupied the building from 1948 till 2001, when it was abandoned.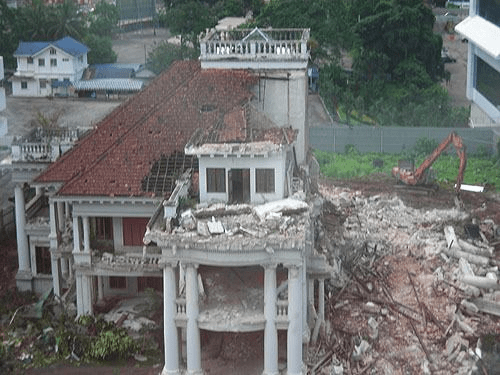 Image credit: Alchetron 
There were plans to gazette the mansion as a heritage site. But in 2006, the mansion was demolished – 77 years after it was built. Many were opposed to the demolition, calling the Bok House an important heritage treasure. However, authorities held that the mansion was too expensive to restore, and that it had no historic or aesthetic value.
W Kuala Lumpur Hotel now stands on the former site of Bok House.
---
2. Ampang Park Shopping Complex – first KL shopping centre
---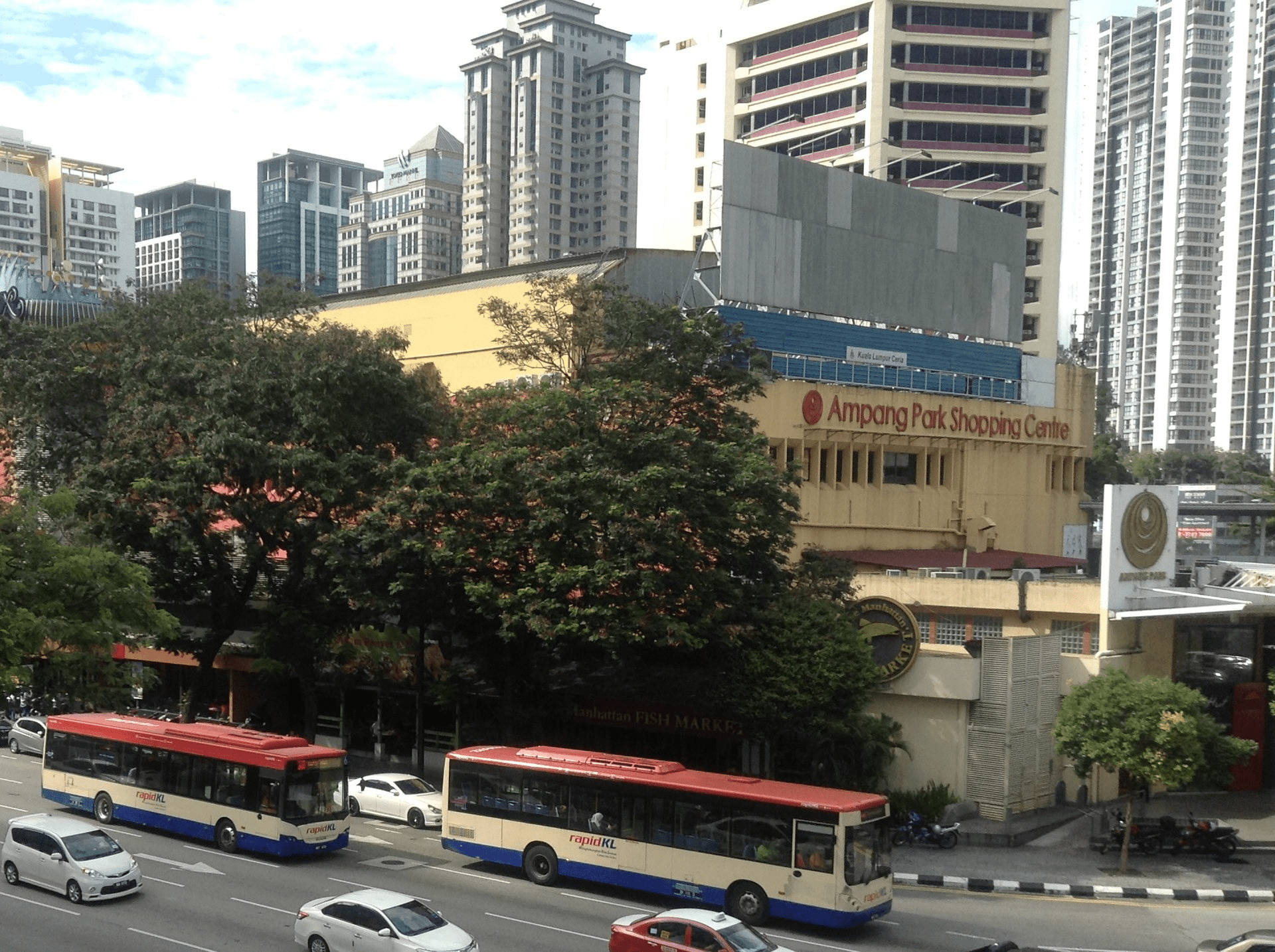 Image credit: Wikimedia Commons 
KL is home to numerous malls. This once included Ampang Park Shopping Complex on Jalan Ampang, which happened to be one of the first shopping centres in KL, if not the whole of Malaysia, when it opened in 1973.
When it was still open, the shopping centre featured retail shops, a children's playground, entertainment arcade, exhibition gallery, theatre, and a parking bay to accommodate 450 vehicles.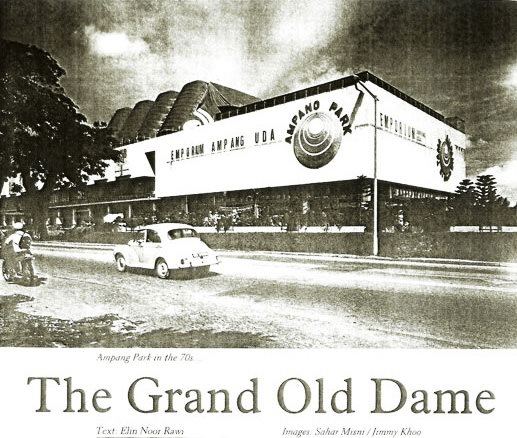 Ampang Park in the 70s
Image credit: Ampang Park
KL residents might also remember clothes shopping for local festivities here, and visiting cultural bazaars that were held in the mall's corridors. Viewers of The Amazing Race, a US reality competition show, can likely recall seeing this mall featured in an episode too.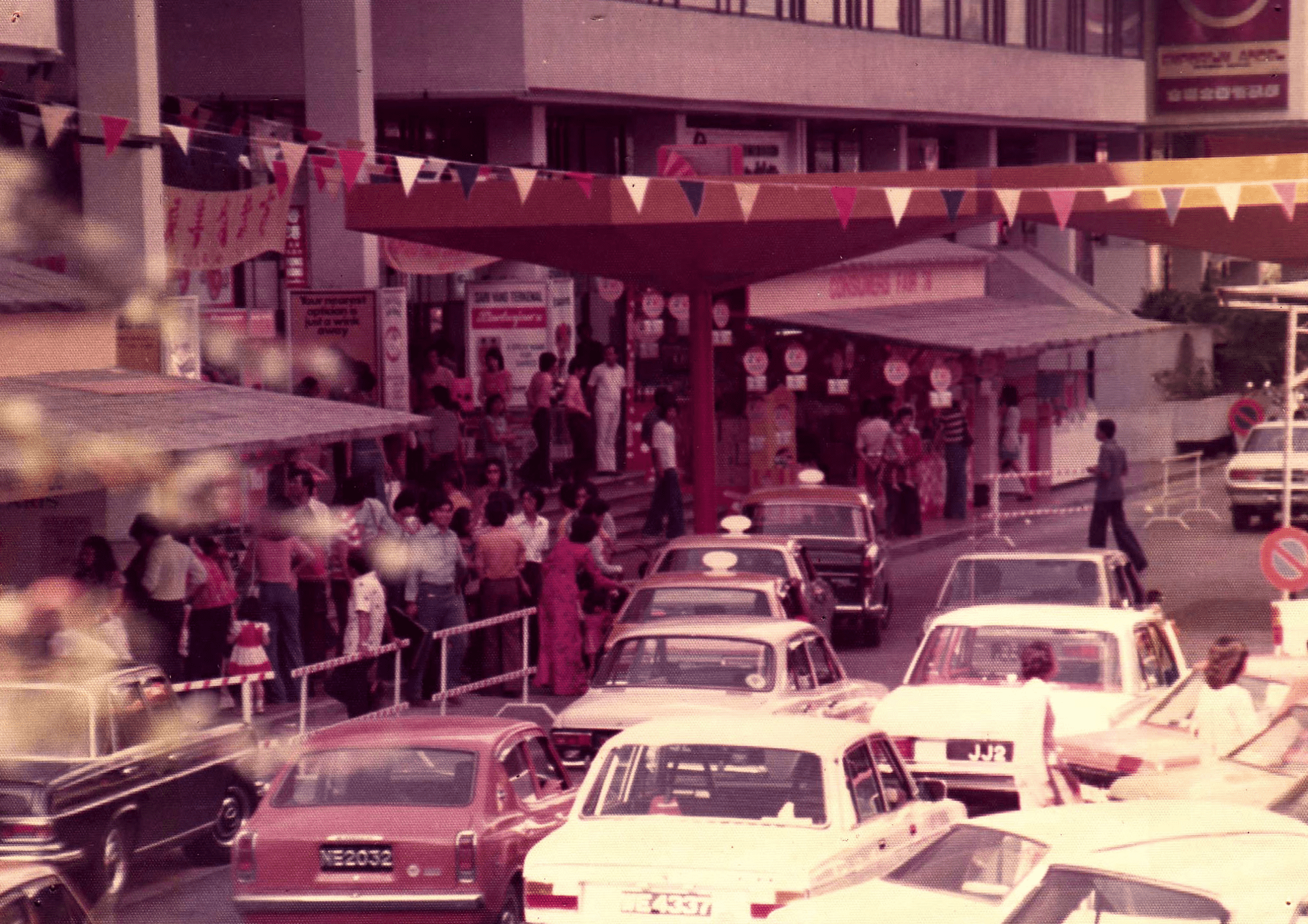 Image credit: Ampang Park
In 2015, news surfaced of the mall's possible closure to make way for a proposed Mass Rapid Transit (MRT) station.
Mall tenants banded together and launched a "Save Ampang Park" campaign, suggesting to the government that the station be built under a field behind the shopping centre instead so they could continue operating there.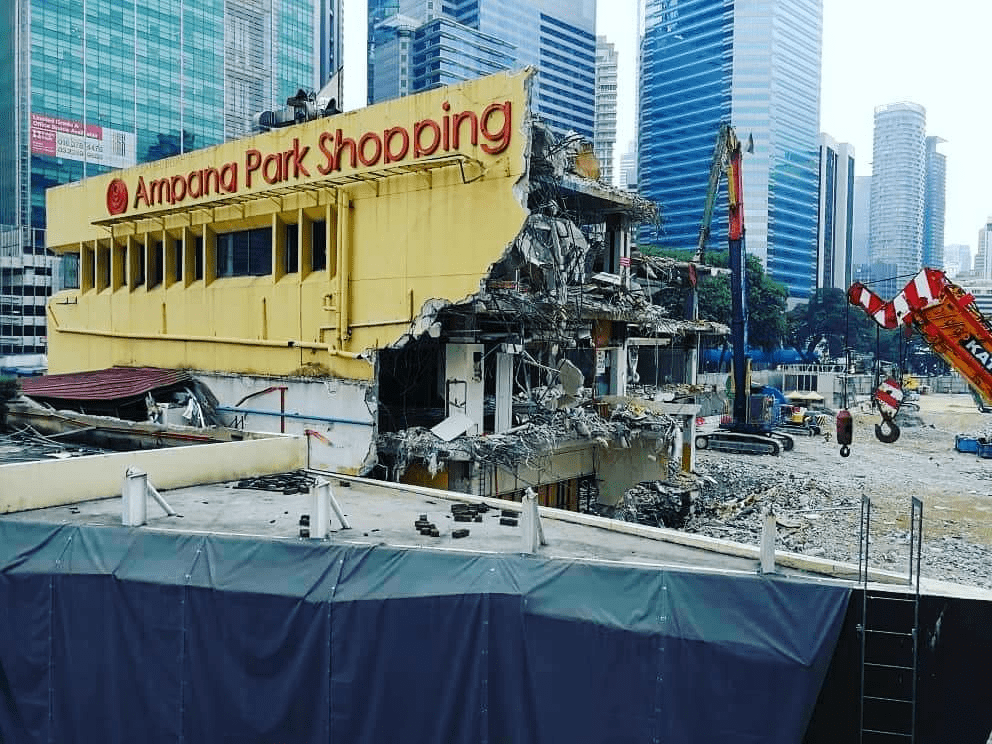 Ampang Park Shopping Centre is one of several demolished buildings in KL
Image credit: @lela_lah
However, after back and forth between both parties – including a proposal by tenants to save the mall from demolition by refurbishing it instead – Ampang Park Shopping Centre was officially closed in November 2017. It ceased operations two months later in December.
Demolition for the mall was completed in September 2018 – 46 years after it opened. Today, construction for the MRT station is underway.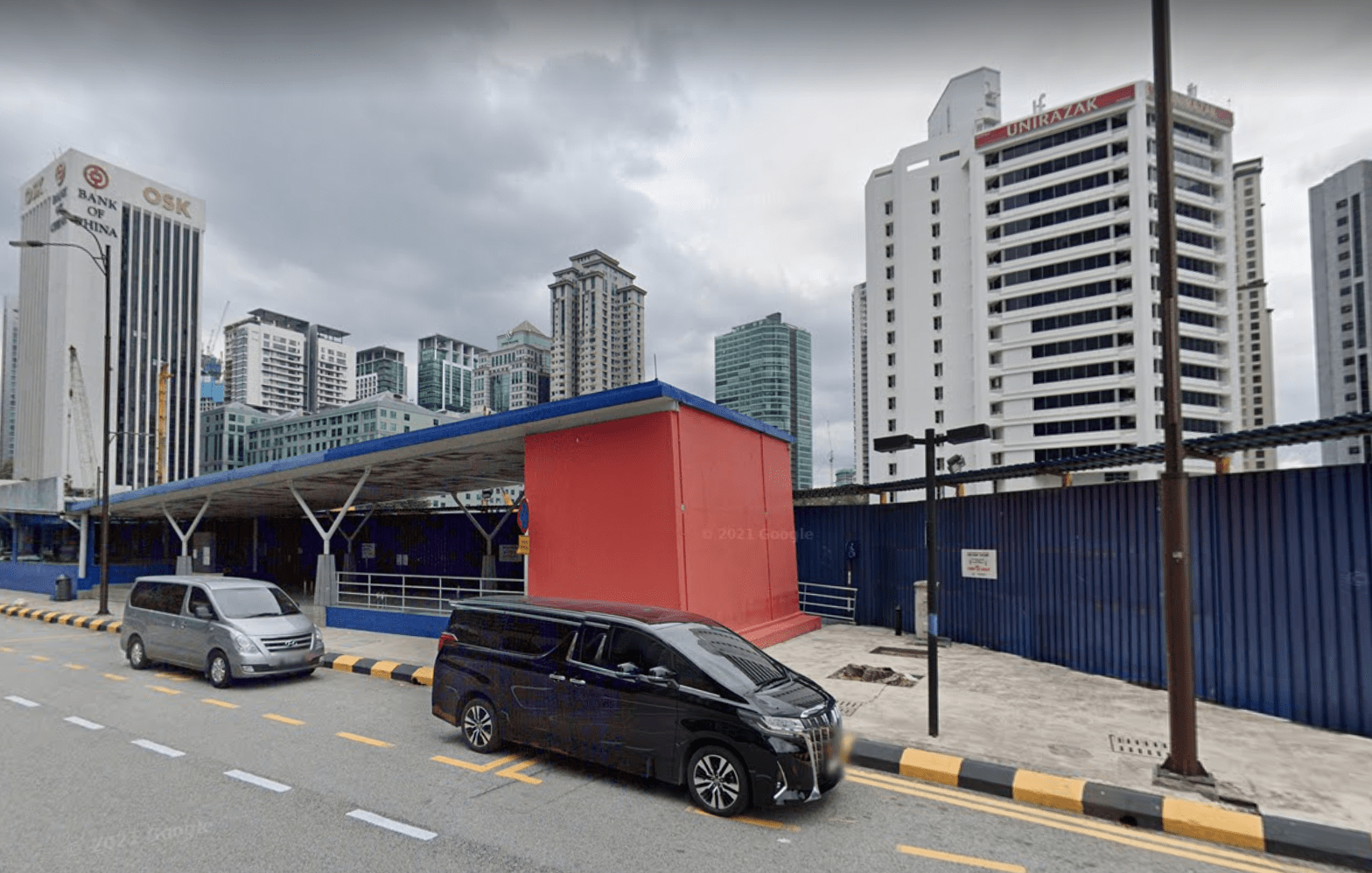 Image credit: Google Maps
---
3. Bukit Bintang Plaza – once part of Sungei Wang Plaza
---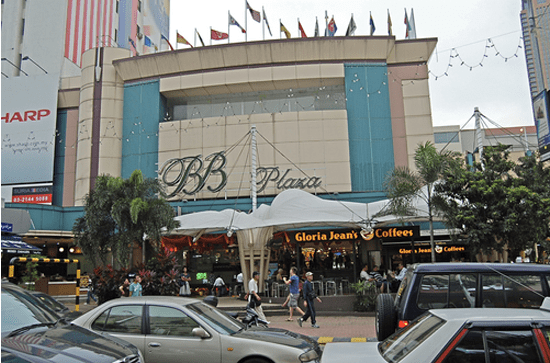 Image credit: Visitkl.gov.my
Those who frequented Sungei Wang Plaza circa 2015 might remember Bukit Bintang Plaza, also known as BB Plaza. The two malls were connected to each other by narrow walkways, with shoppers often parking their vehicles at either mall to access both of them.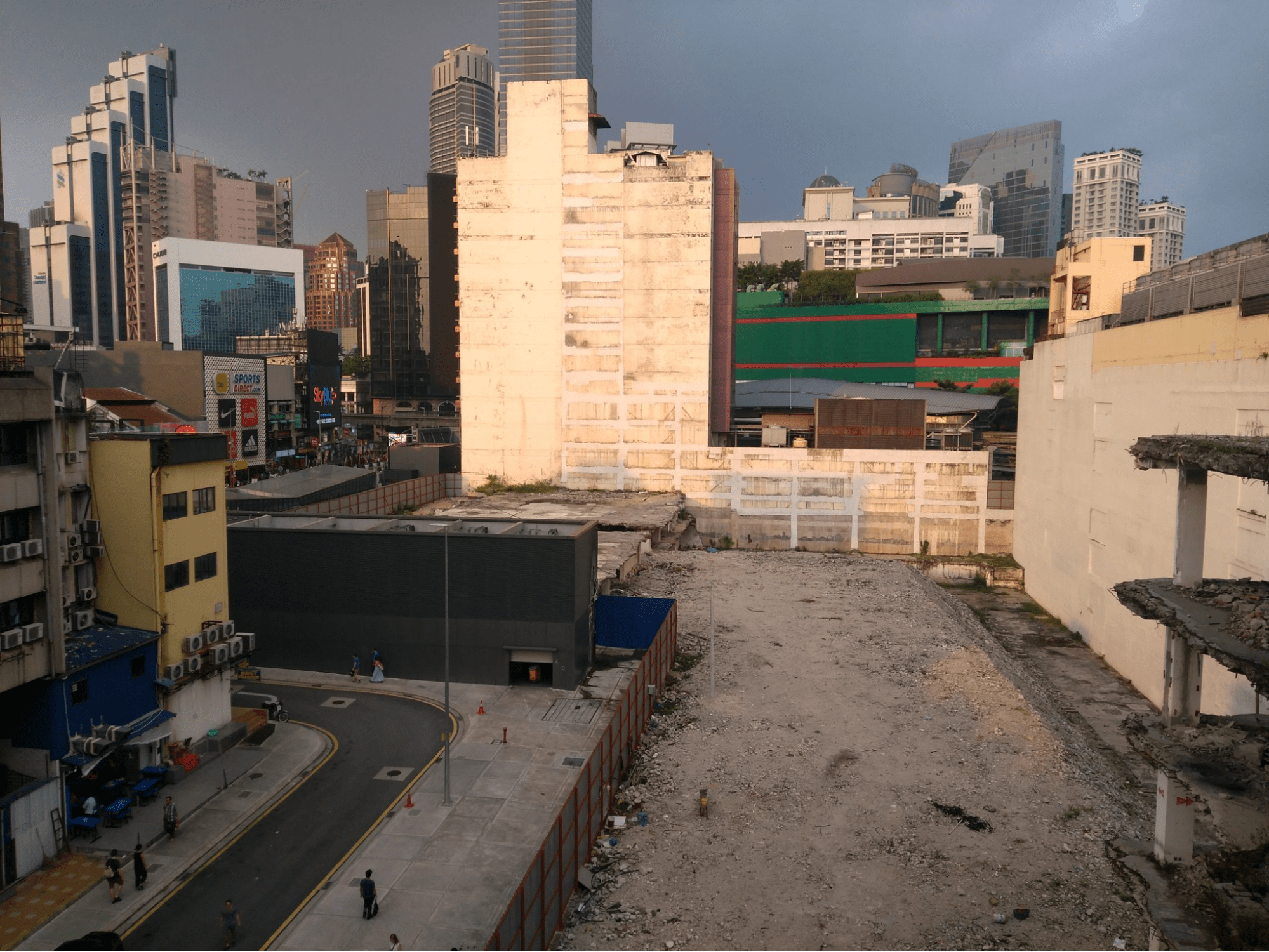 The BB Plaza demolition site in 2019
Image credit: @Volvagia356
When it was still up and running, BB Plaza was a bargain-hunter's paradise, with businesses selling fashion to food. It was also home to a 3-floor Metrojaya branch, and was a popular hangout spot.
However, it saw less footfall due to the growing number of malls in KL.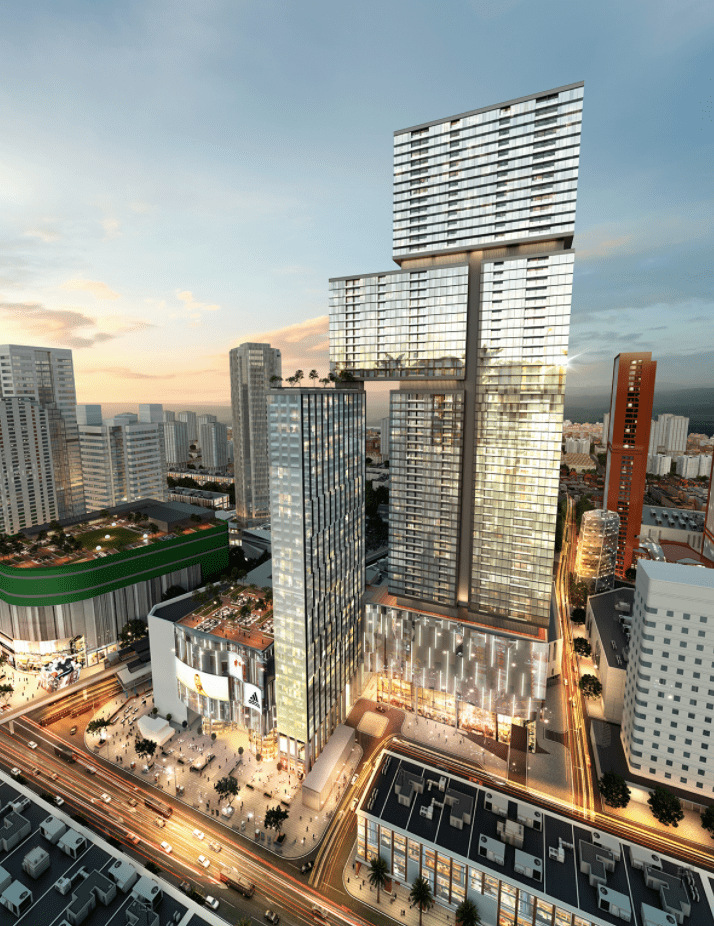 Planned redevelopment for the former site of BB Plaza
Image credit: Tradewinds Corp
BB Plaza was demolished in 2015, after closing in March the same year. There are plans for a MRT station, and an integrated modern lifestyle building comprising shopping, entertainment and a condominium complex, to be built here.
---
4. Hundred Quarters – one of the oldest landmarks in Brickfields
---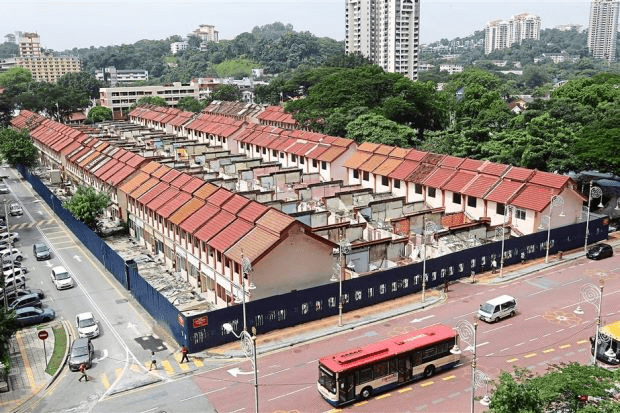 Image credit: Malaysia Condo
Once situated prominently in Brickfields are rows of 100 pre-war houses known as Hundred Quarters – or to Tamil speakers, Nooru Quarters. These houses, built in 1915, were homes to workers and civil servants who helped build Malayan railways in the city.
It used to be the oldest landmark in Brickfields, with individuals said to only have to pay a monthly rental of RM20 in the early 1960s to live here.  

Image credit: Google Maps 
However, the houses fell to disrepair after residents started vacating the area. It led to concerned shop owners and residents surrounding the quarters due to the presence of dengue, and trespassers and scavengers who gutted out the homes of its materials in its vacancy.
All 100 houses were demolished for safety reasons in 2015. Today, Sentral Suites – comprising three residential towers – is being constructed on the site. 
---
5. Bukit Bintang Girls' School – once the oldest school in KL
---
Bukit Bintang Girls' School was an all-girls school on Jalan Bukit Bintang, established in 1893. Before it was demolished, it was the oldest school in KL – surpassing several well-known schools, including still-standing Victoria Institution established in 1893, and Convent Bukit Nanas in 1899.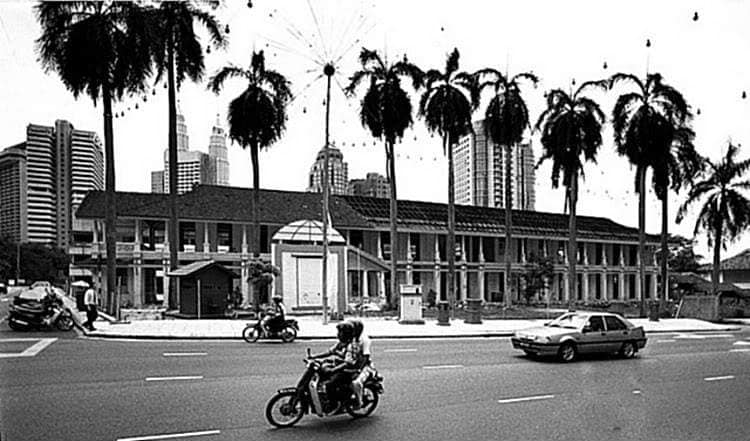 Image credit: Bukit Bintang, Kuala Lumpur
The all-girls school was founded by missionary Betty Langlands, who wanted to teach girls how to read. It was later called Chinese Girls' School, and more recently Bukit Bintang Girls' School.
When its existing students moved to a new location in Taman Shamelin Perkas in Cheras, the school adopted the name SMK Seri Bintang Utara (SBU). The building along Jalan Bukit Bintang officially closed to students in 2000, with redevelopments beginning a year later to make way for Pavilion.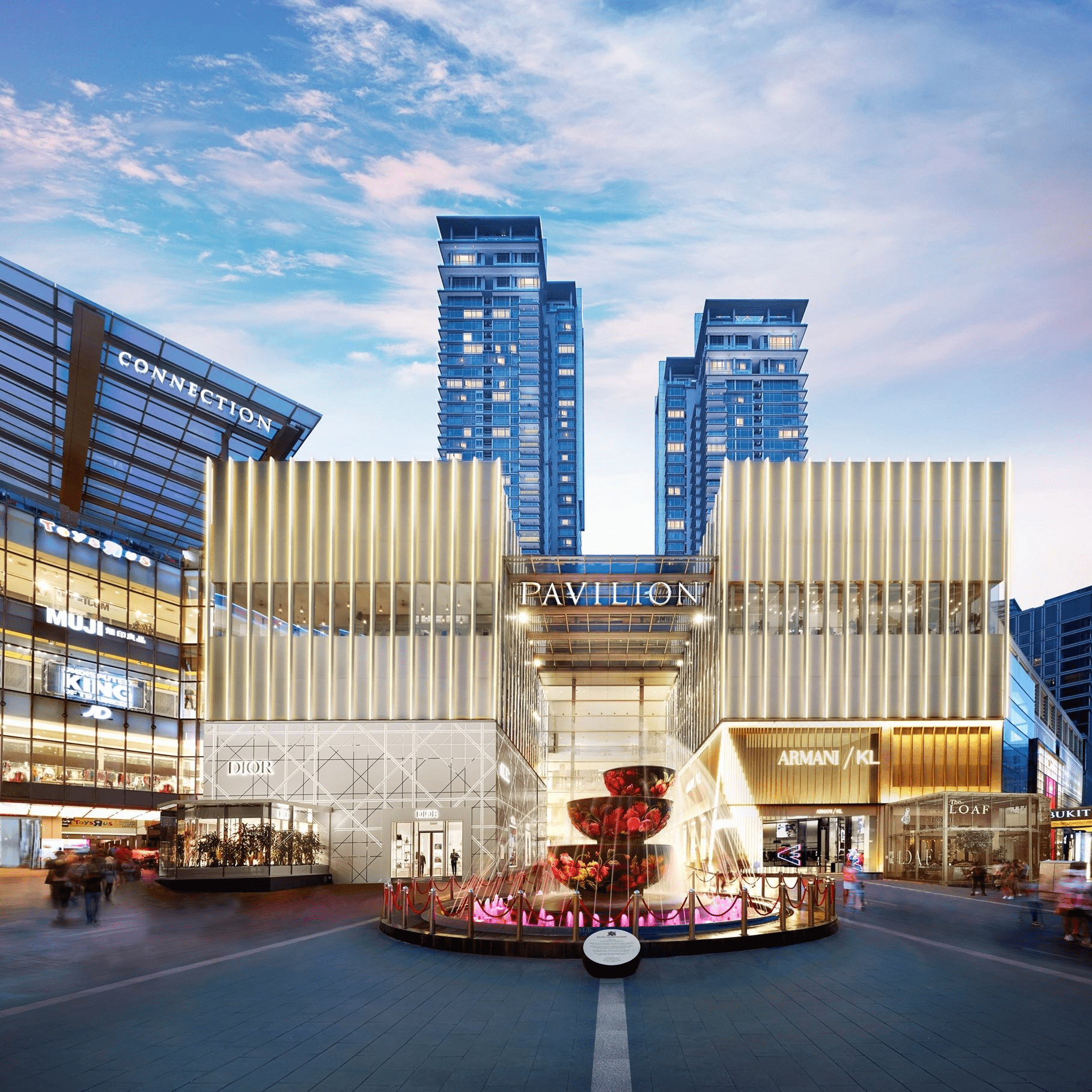 Image credit: Pavilion KL 
---
6. Pudu Prison – prison located in KL City Centre
---
It's safe to say that all Malaysians know of Pudu Prison, a colonial-era prison located in the heart of KL City Centre. It was built in 1895 on the site of a former Chinese burial ground, and took over four years to complete.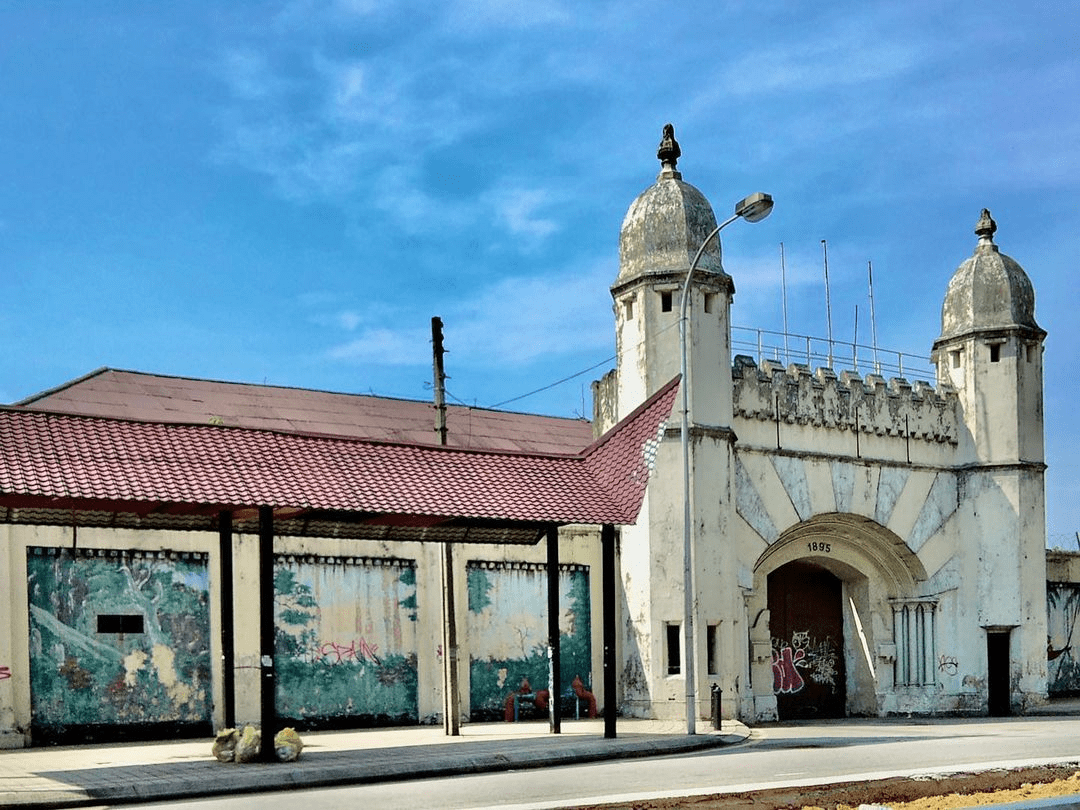 Image credit: @lokloktan
This prison was known for its long stretch of walls – 860 feet in height and 14 feet in length. The walls were painted with tropical scenes, a task that was carried out by inmate Khong Yen Chong, who began his work in 1984.
He didn't complete the lengthy artwork while incarcerated, but returned after he was released to finish the work. When it was still standing, the art mural held the Guinness World Record as the longest mural in the world.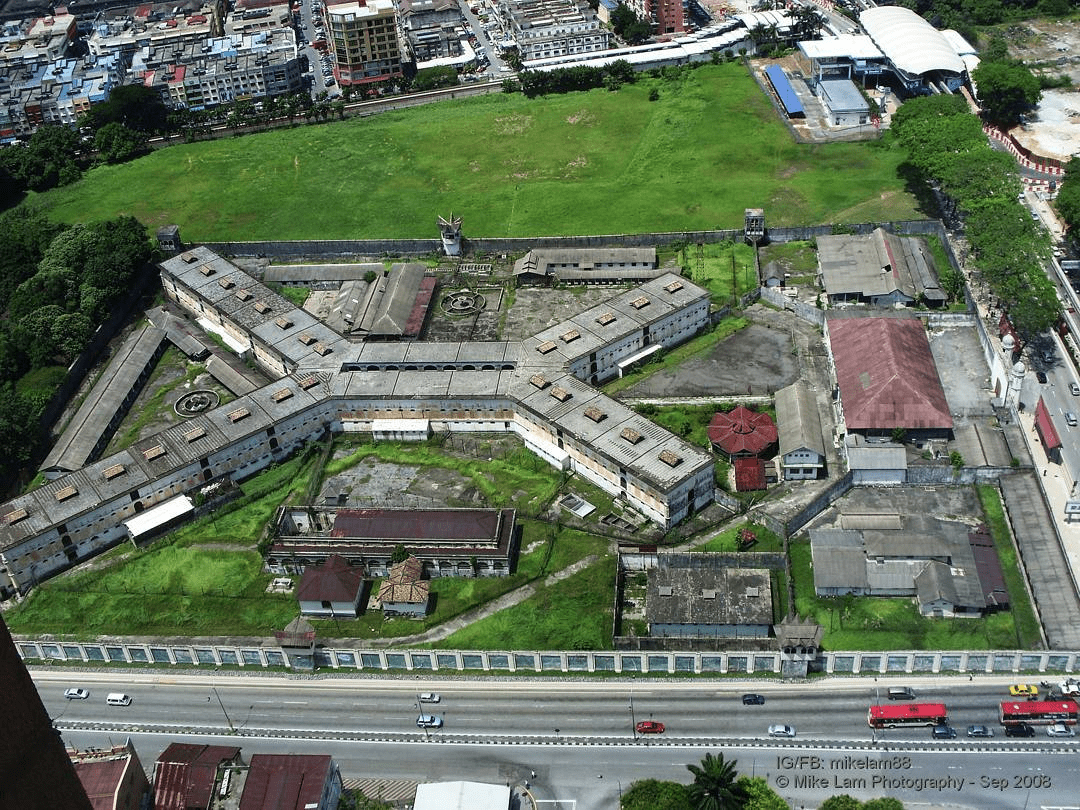 Image credit: @mikelam88
This isn't the only fun fact about the prison – it used to be the only prison in the KL and Selangor area. It was also believed to be self-sufficient – a vegetable garden inside was able to provide inmates with food annually.
During World War II, Pudu Prison was used to incarcerate Allied POWs by Japanese occupation forces. In 1986, a siege also broke out among inmates holding prison staff hostage for six days.
Despite its history, the prison was closed in 1996 and all its inmates were spread out to Sungai Buloh Prison and Kajang Prison. Following its vacancy, the grounds was used for a period to hold prisoners before their court hearings, up till 2009. Later, it became a museum for a year.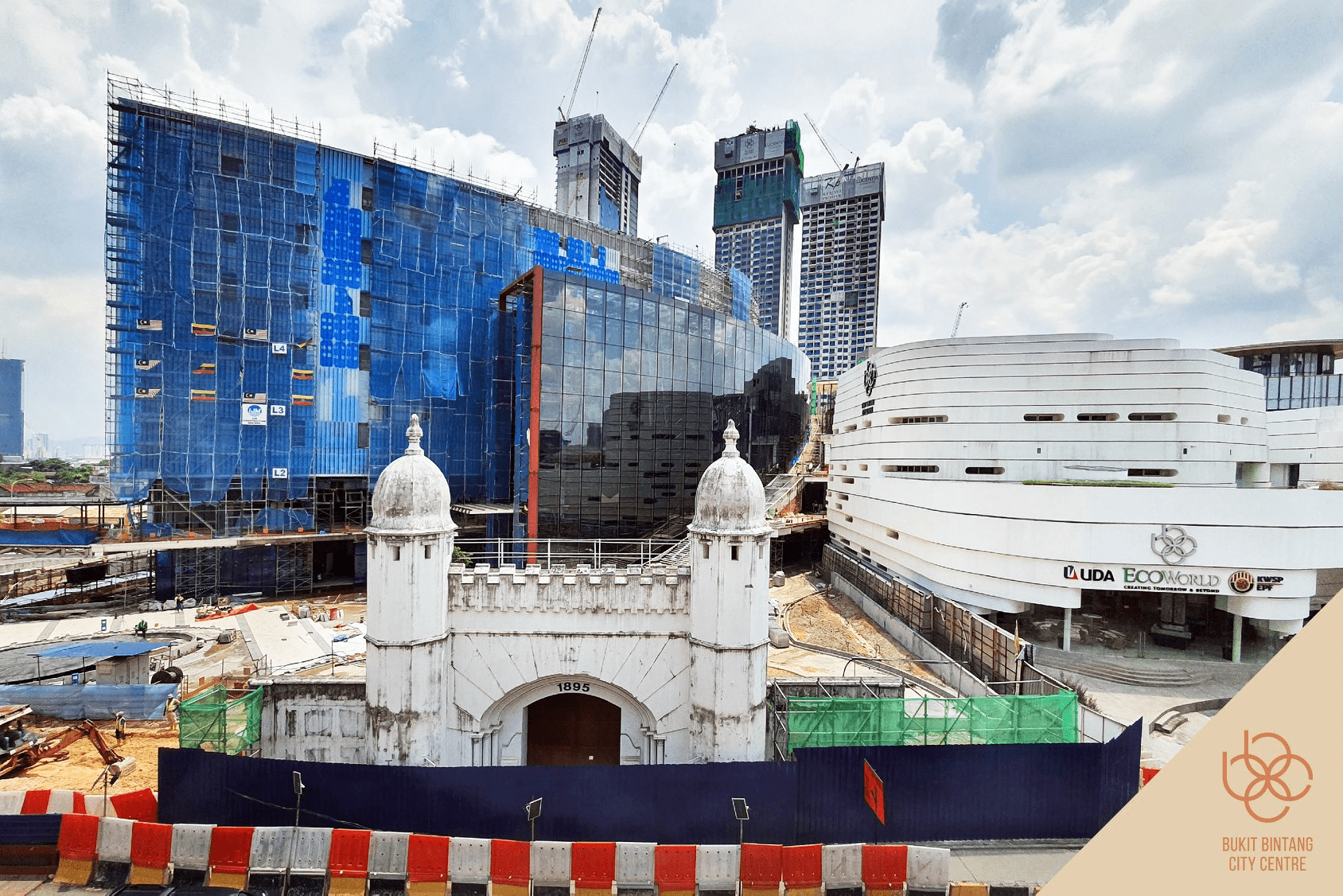 Image credit: Bukit Bintang City Centre
The decision to demolish the prison came as it wasn't considered a valuable part of Malaysia's history by authorities. As such, demolishment began and was carried out in phases. Today, only its entrance remains standing, amidst major redevelopments to its historical location, including the addition of a new mall. 
---
7. Cathay Cinema – popular cinema in the 70s
---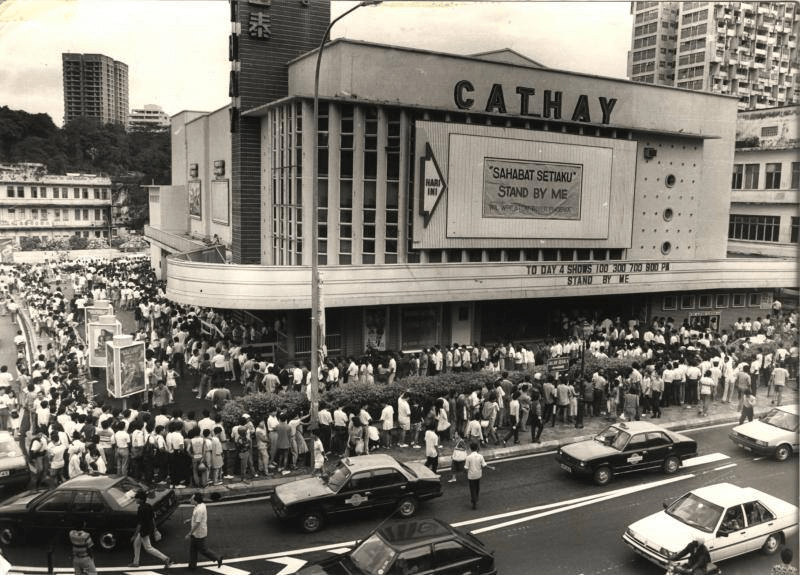 Cathay Cinema in 1988
Image credit: The Star
Going to catch a movie on the big screen has always been a popular pastime. One of several well-known cinemas in KL during the 1970s was Cathay Cinema, a standalone cinema on Jalan Bukit Bintang built in 1958.
Along with Pavilion Theatre – the first Cathay Organisation cinema that opened in 1935 – the cinema was one of two popular cinemas in downtown KL that accommodated eager movie-goers.
KL residents might recall only having to pay 70 cents for a movie ticket to catch the latest films from abroad, such as the latest instalments from Star Wars and James Bond. A treat for eagle-eyed movie buffs were hand-painted giant movie posters that used to adorn the facade of the cinema.
​​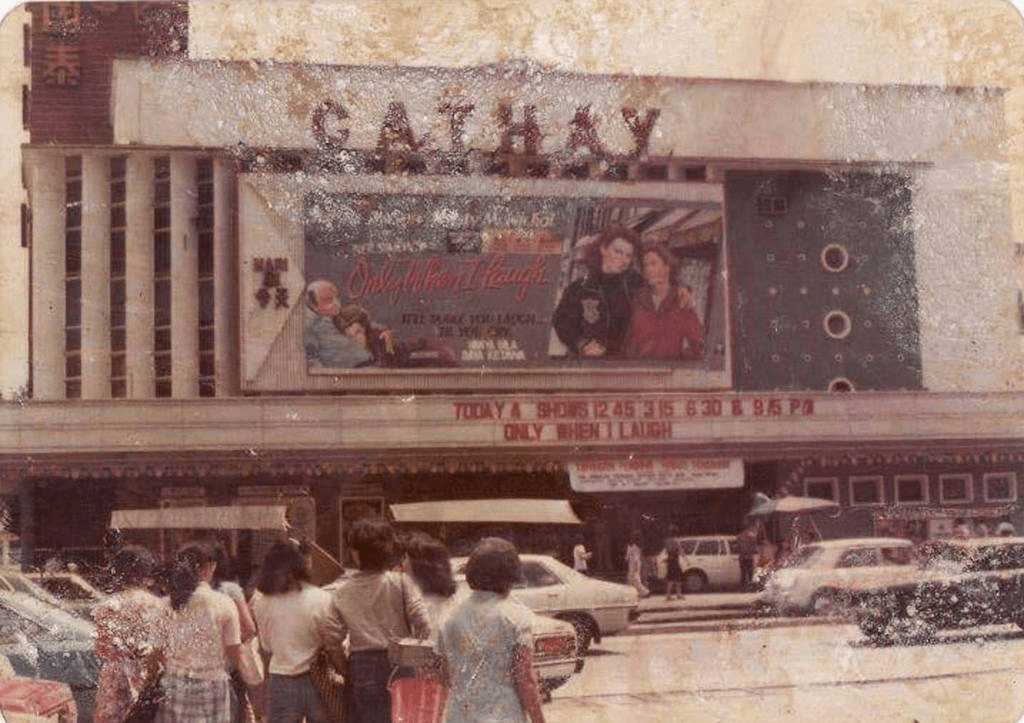 Image credit: Kuala Lumpur Street Photographer
Despite continuous support from loyal patrons, Cathay Cinema closed in 1997. Its building was partially destroyed by a fire in 2001, and subsequently demolished in 2002. It's now a parking lot for busy city folks to park their vehicles at, located just across Royale Chulan Hotel.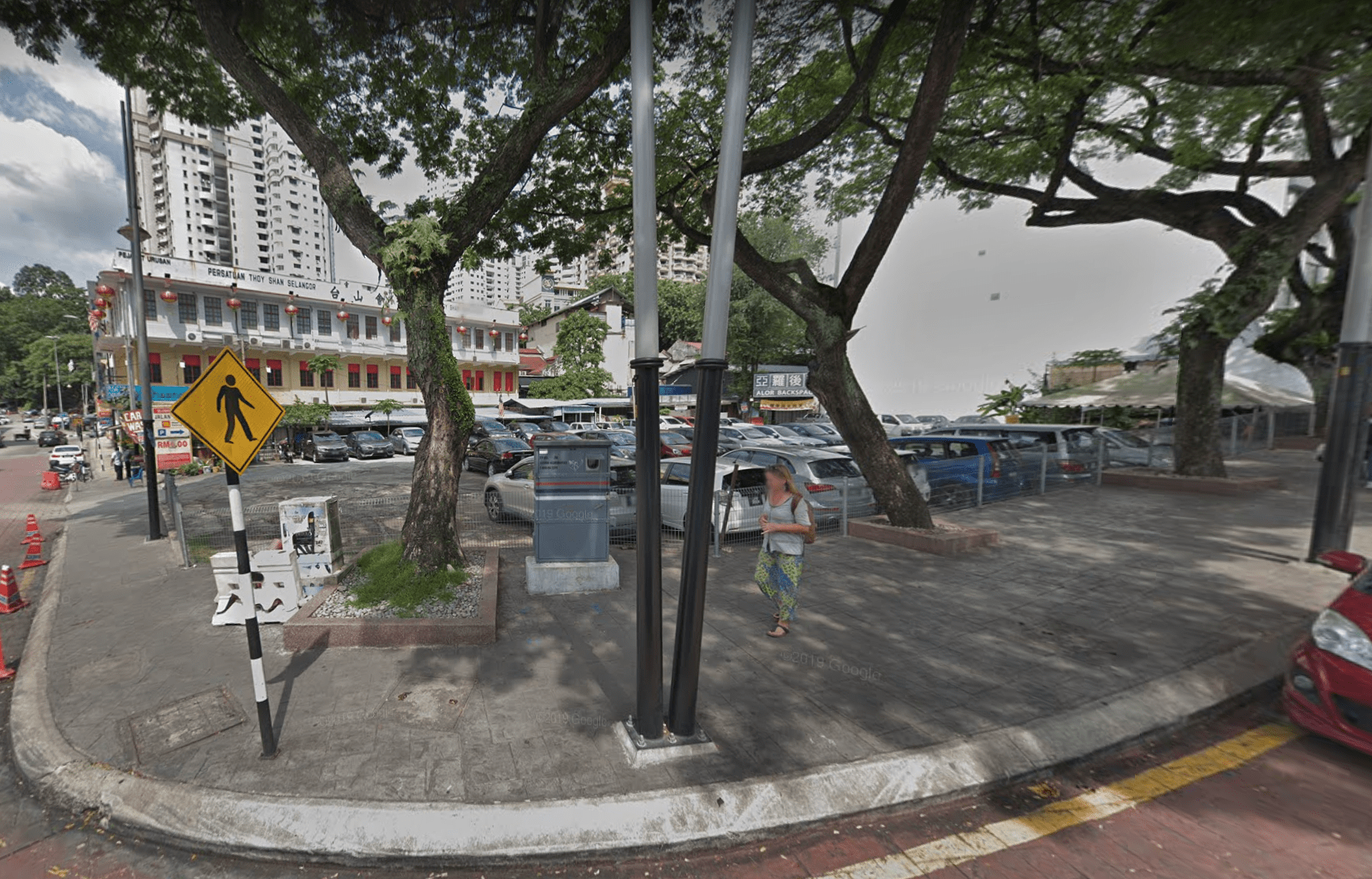 Image credit: Google Maps
---
8. Plaza Warisan – neighbourhood mall near Petaling Street
---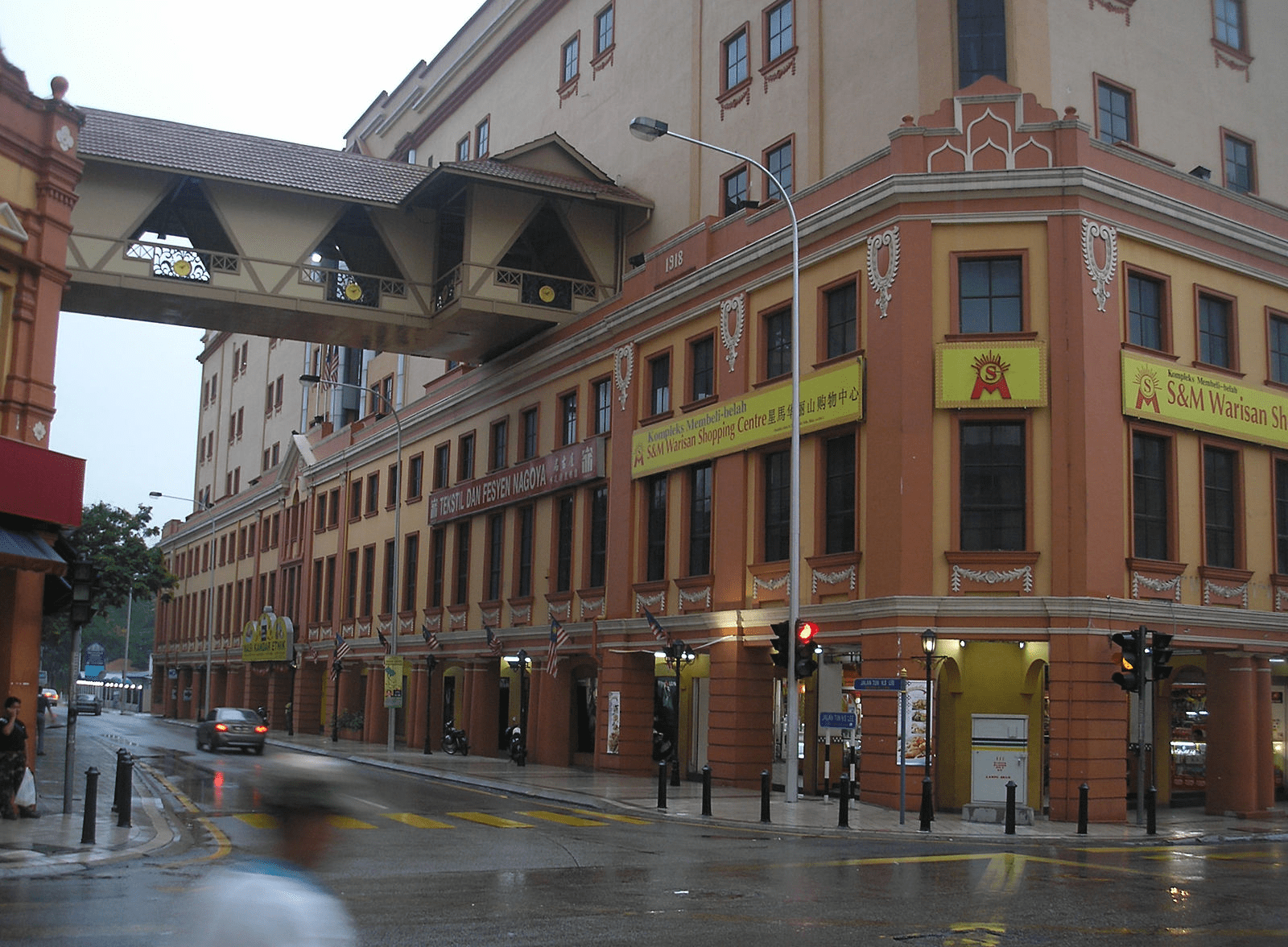 Image credit: Wikimedia Commons
Plaza Warisan was located along Jalan Sultan in KL, and had five floors housing businesses such as S&M Warisan Shopping Centre and Nagoya Textile and Fashion. Due to its prominent location near Petaling Street, it was demolished to make way for an underground extension of Pasar Seni MRT Station.
Its demolition was carried out with two other buildings on Jalan Sultan – Pasarama Kota, or Old Klang Bus Station, which used to be a well-frequented bus station in Klang Valley, and Ocean UDA Store. Ocean UDA Store, later rebranded UO Mall, was connected to Plaza Warisan via a walkway bridge. 


Pasar Seni MRT Station replaces UO Mall
Image credit: Wikimedia Commons
Demolition of the three buildings took around 12 months to complete, with talks of redevelopment over the three spots beginning in 2012. Pasar Seni MRT Station, a new glossy structure now stands in the place of Plaza Warisan. 
---
Buildings in KL that have been demolished
---
It's exciting to see new buildings crop up in KL, as it's testament to the growth of our country.
As urbanisation slowly chips away pieces of our capital city's history, we shouldn't miss out on the opportunity to remember older buildings that are now demolished – as they are part of our memories of old KL. 
If you enjoyed this article on demolished buildings in KL, read more here:
---
Cover image adapted from: Reddit and @atascheapo

This article was originally published on 11th February 2022, and updated on 27th September 2022.
Get more stories like this!
Drop us your email so you won't miss the latest news.