Dog sacrifices life to protect Malaysian owners from snake
---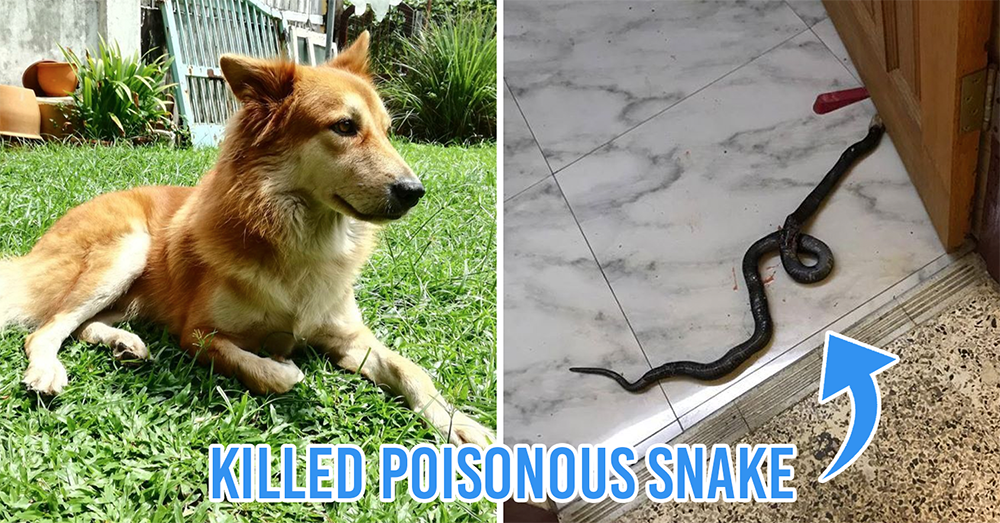 Chiko, the brave dog, kills poisonous snake to keep family from harm
Image adapted from: Alice Minggu
It's safe to say that Malaysians have heard stories of poisonous snakes making unwelcome visits to households before. But not all can say they came out of it safely without having to dial up emergency services to deal with these dangerous animals. 
But Alice Minggu, who lives in Kuching, certainly can. Her brave dog, Chiko, sacrificed his life to fight and kill off a poisonous snake that he found in her family dining room, protecting them from any potential danger. 
---
Chiko, the dog, protects family from poisonous snake
---
The heartwarming story was shared on Facebook by Alice on 17th May 2020. She called the day before a "historical" one for her whole family, as Chiko sacrificed his life to protect them.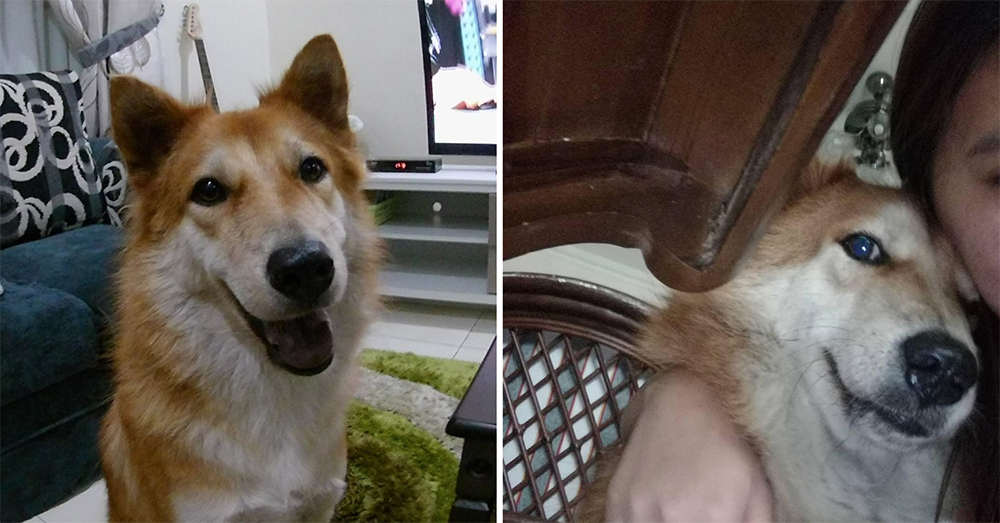 Alice also shared photos of her and Chiko along with the story
Image adapted from: Alice Minggu
According to the post, Chiko was often described as aggressive by those who didn't know him well. And while he was just a "local breed", he was a big part of the Minggu household. 
On 16th May, he proved his valour after finding a deadly and poisonous snake in their dining room. Instead of barking at it like most dogs would, he heroically fought the snake to keep the family safe. 
Alice said that while they tried their best to pull him away from the snake, he was determined and wouldn't budge from his attacks. This saw him succumbing to the snake's venom on their car porch after presumably killing it by taking a bite out of the snake.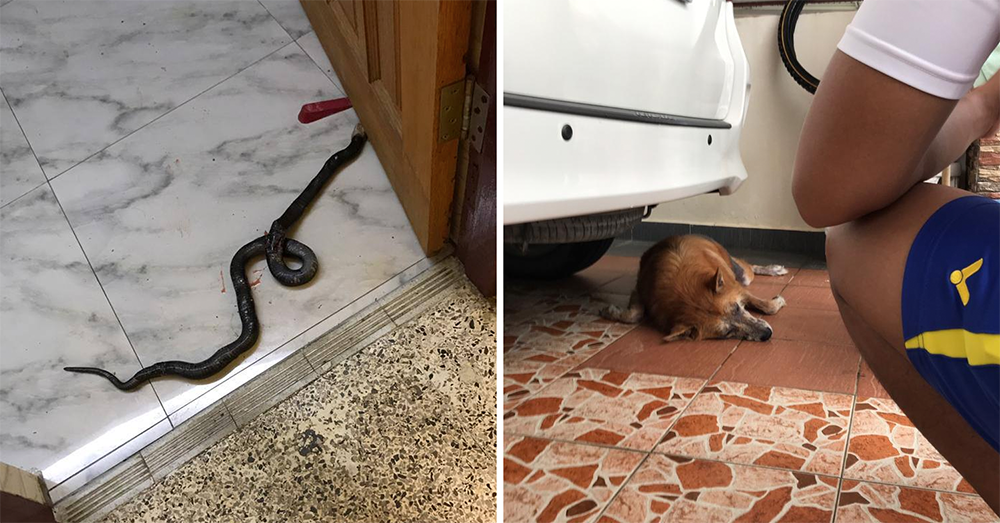 Chiko sadly passed away after fending off the snake for his owners
Image adapted from: Alice Minggu
---
Netizens shower brave dog with praises
---
Alice's Facebook post has garnered over 3,800 shares and 6,500 reactions at the time of writing. Many netizens reached out to send their condolences over the loss of her dog, including Angeline Nathan, who commented: "A hero who will always be remembered and cherished by loved ones. A relationship between dogs and humans is forever". 


Image adapted from: Alice Minggu
Many netizens also came out to show how touched they were by Chiko's story, with Say Nurul saying, "Reading this makes me teary". Sumita Banu also chimed in to confirm that dogs were indeed "Man's best friend". 


Image adapted from: Alice Minggu
---
Dog kills deadly snake to keep family from harm
---
Those with furkids can agree that they have been a source of entertainment and much-needed cuddles while we have been staying at home during the Movement Control Order (MCO). 
This is why our heart goes out to Alice and her family over the loss of her dog at this time, and hopes that she's able to take small comforts in the comments that have been pouring in on her post as well. 
Keep updated with news in Malaysia here: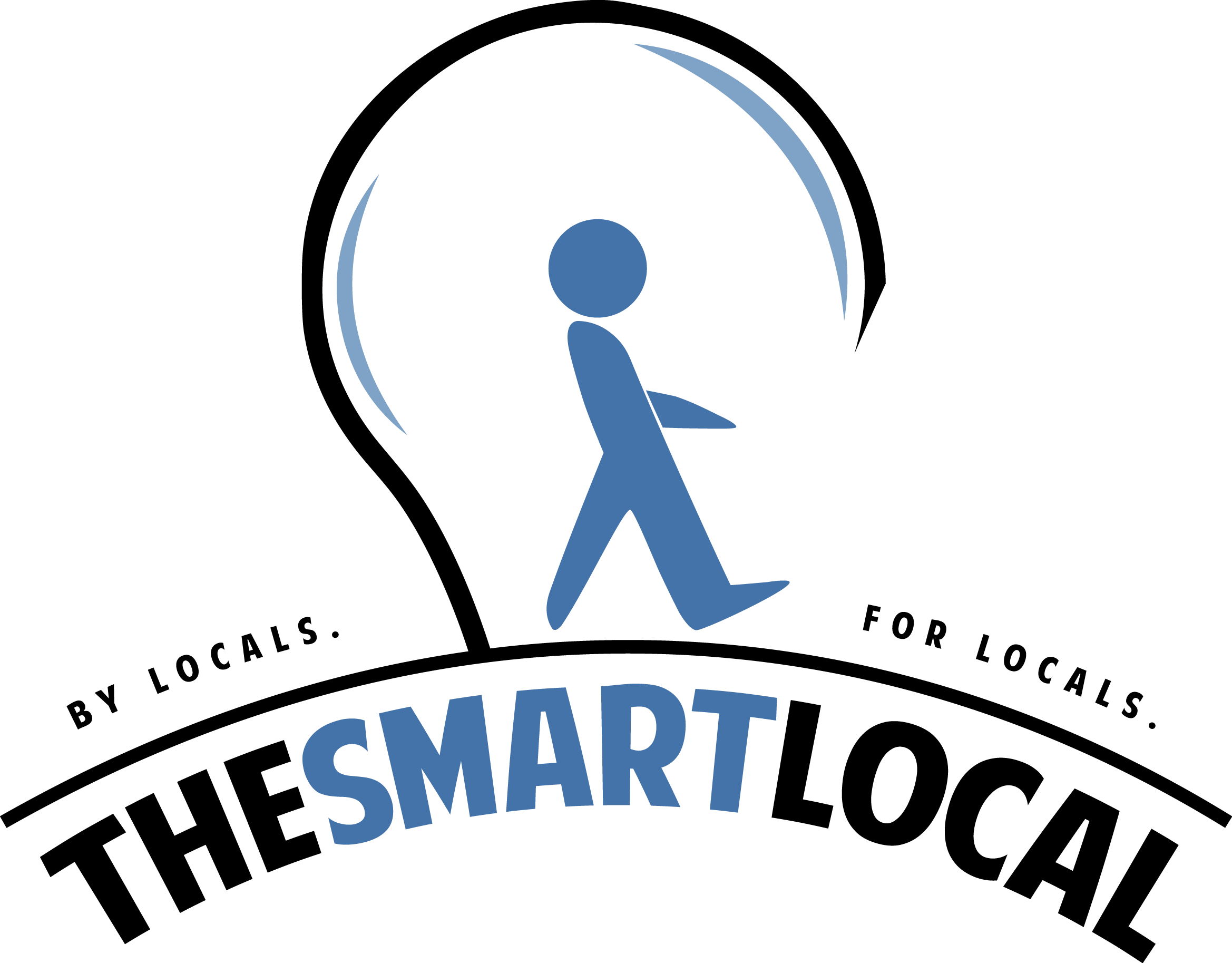 Drop us your email so you won't miss the latest news.