2-month-old baby flown to KL for urgent surgery
---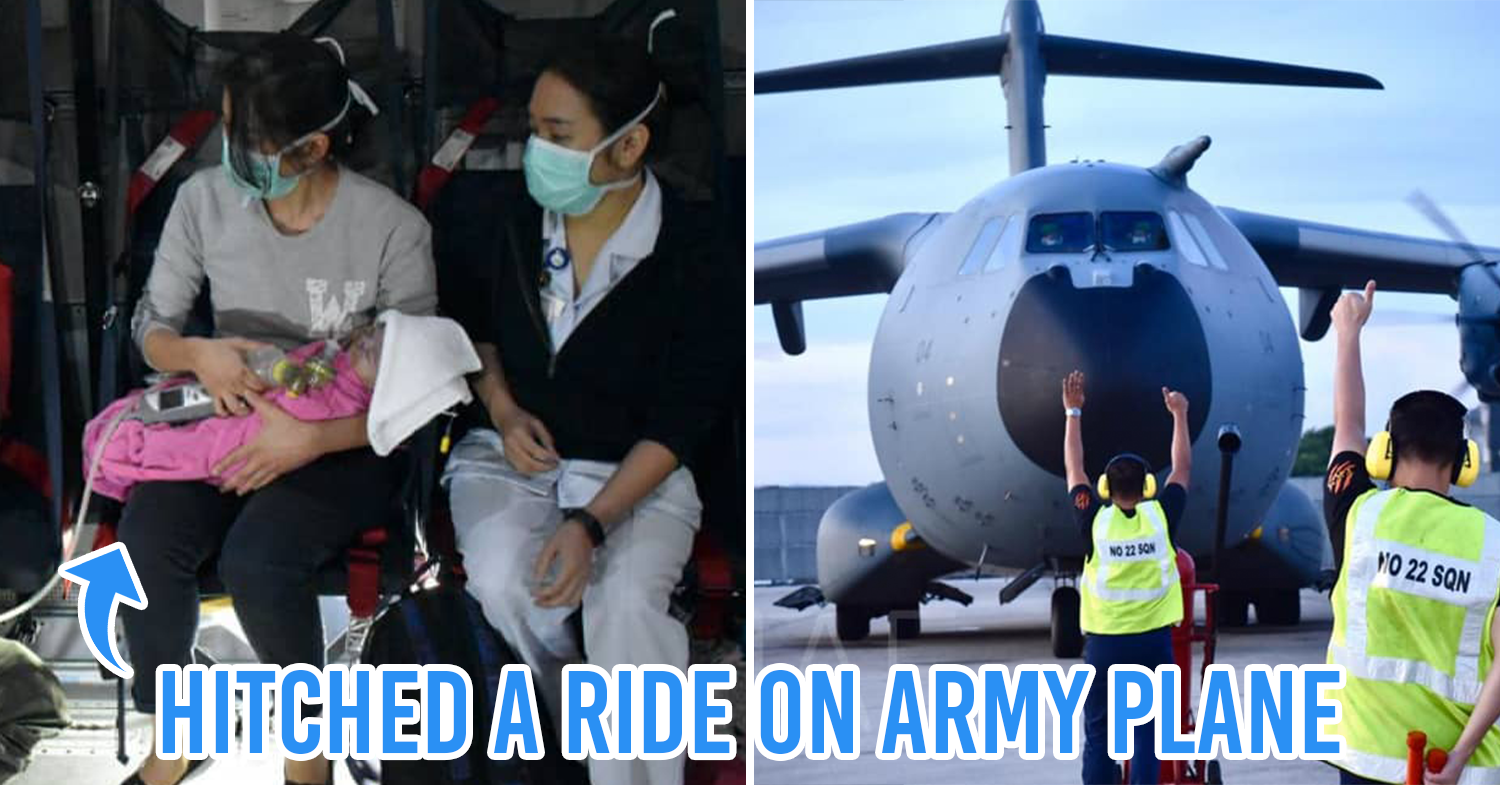 Image adapted from: Royal Malaysian Air Force
With the interstate travel ban due to Conditional Movement Control Order (CMCO), Malaysians are being discouraged to cross state borders due to risk of spreading COVID-19.
However, if anyone were to land themselves in an emergency situation during this time, the government would be more than willing to assist you in your plight – like how they sent a flight crew and an aircraft for a 2-month-old baby who needed to be flown to KL for surgery.
---
Royal Malaysian Air Force deploys 9 crew members to help
---
On 20th May 2020, the Royal Malaysian Air Force (TUDM) recounted their experience assisting a local family from Kuching whose 2-month-old daughter suffered from a heart malformation called Taussig-Bing syndrome. The infant had been receiving treatment at the Sarawak General Hospital, but their condition required them to be transferred to the National Heart Institute in KL.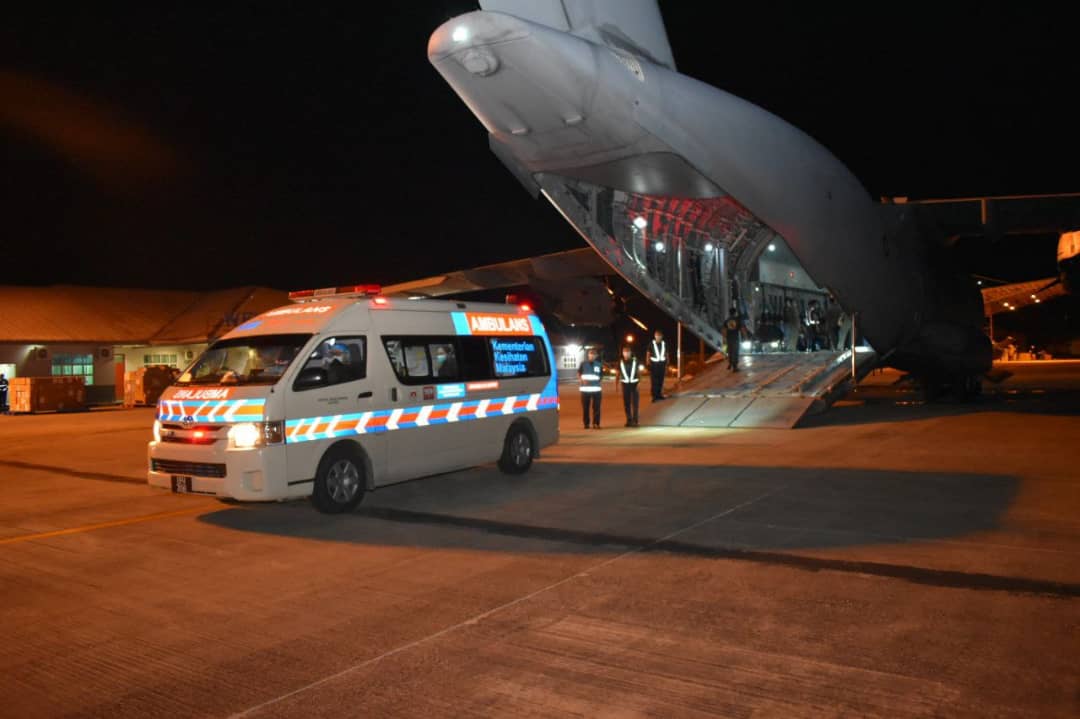 Image adapted from: Tentera Udara Diraja Malaysia
This proved to be a problem due to the ongoing CMCO, and this was an especially tricky case as they would have to fly in from East Malaysia. It was difficult for the family to find flights at such a short moment's notice, so the good folks over at TUDM stepped in to offer their help.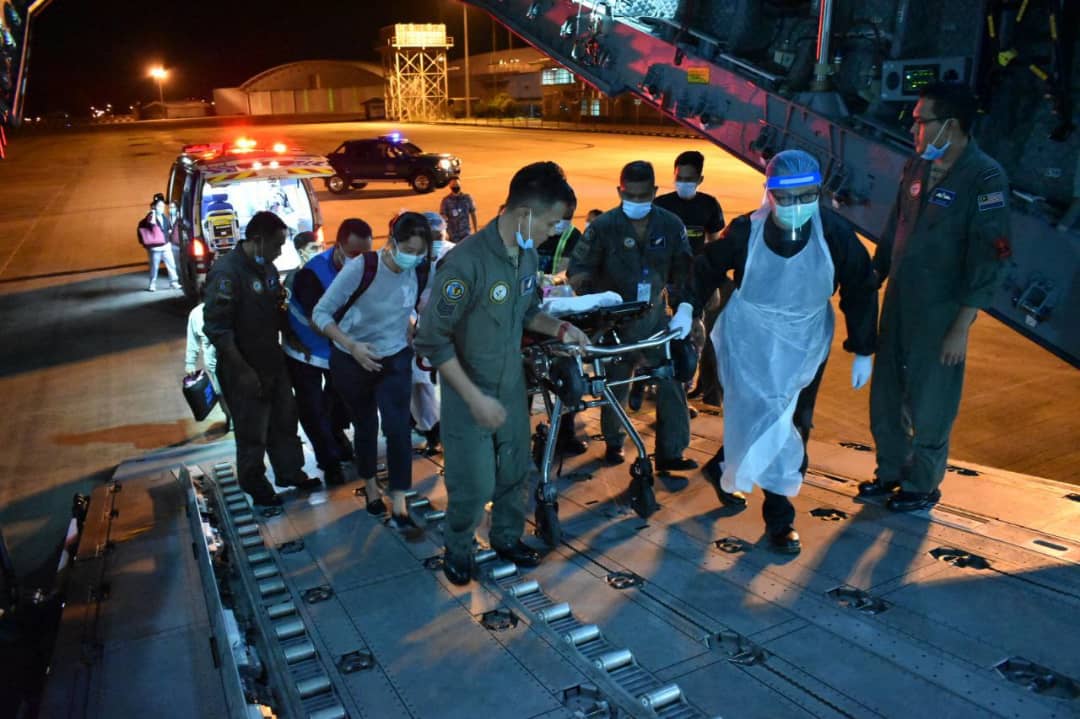 Image credit: Tentera Udara Diraja Malaysia
The flight crew deployed for this urgent mission consisted of 9 individuals. The mother and baby were also accompanied by a doctor and nurse to help oversee things while up in the air. The whole team departed the Kuching airbase at 1.49AM and arrived in Subang at 3.43AM.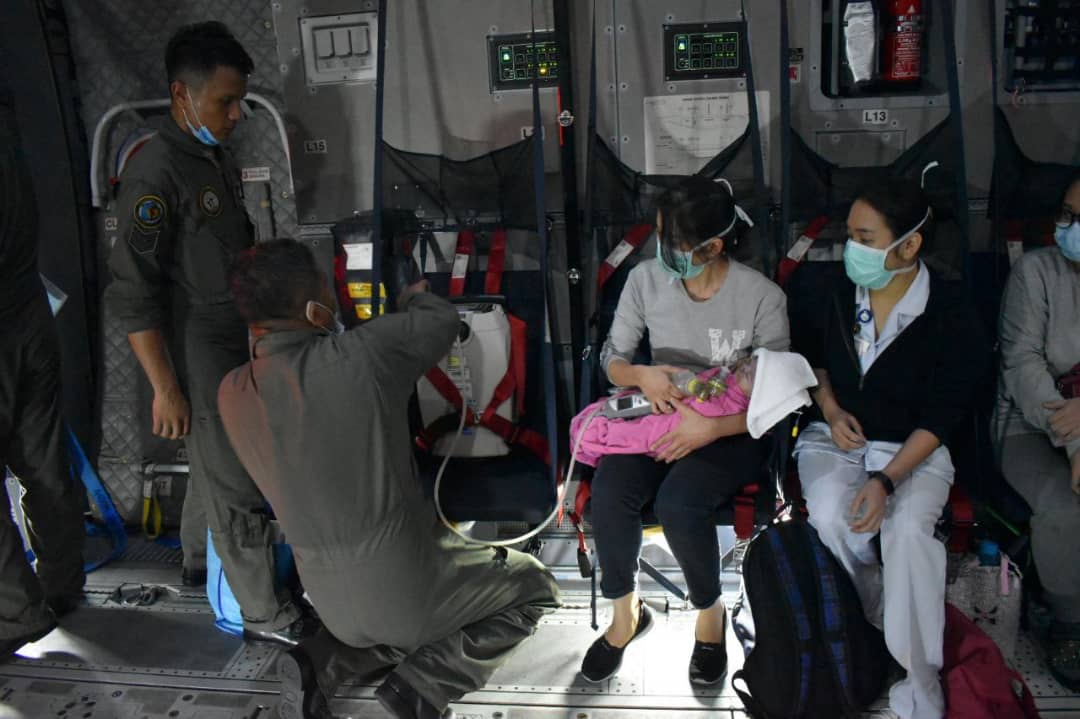 Image credit: Tentera Udara Diraja Malaysia
While the public was not provided with an update on how the baby's surgery went, TUDM asked Malaysians to give the family our thoughts and prayers as they go through this turbulent time.
---
Authorities ready to help civilians in need
---
Just as stated in their Facebook post, the local authorities are here to help any civilians in need. We're sure relieved that the family managed to safely reach their destination and we can only hope that the baby's surgery went well. One thing's for sure though, the authorities have really pulled through this time.
Catch up on more Malaysian news: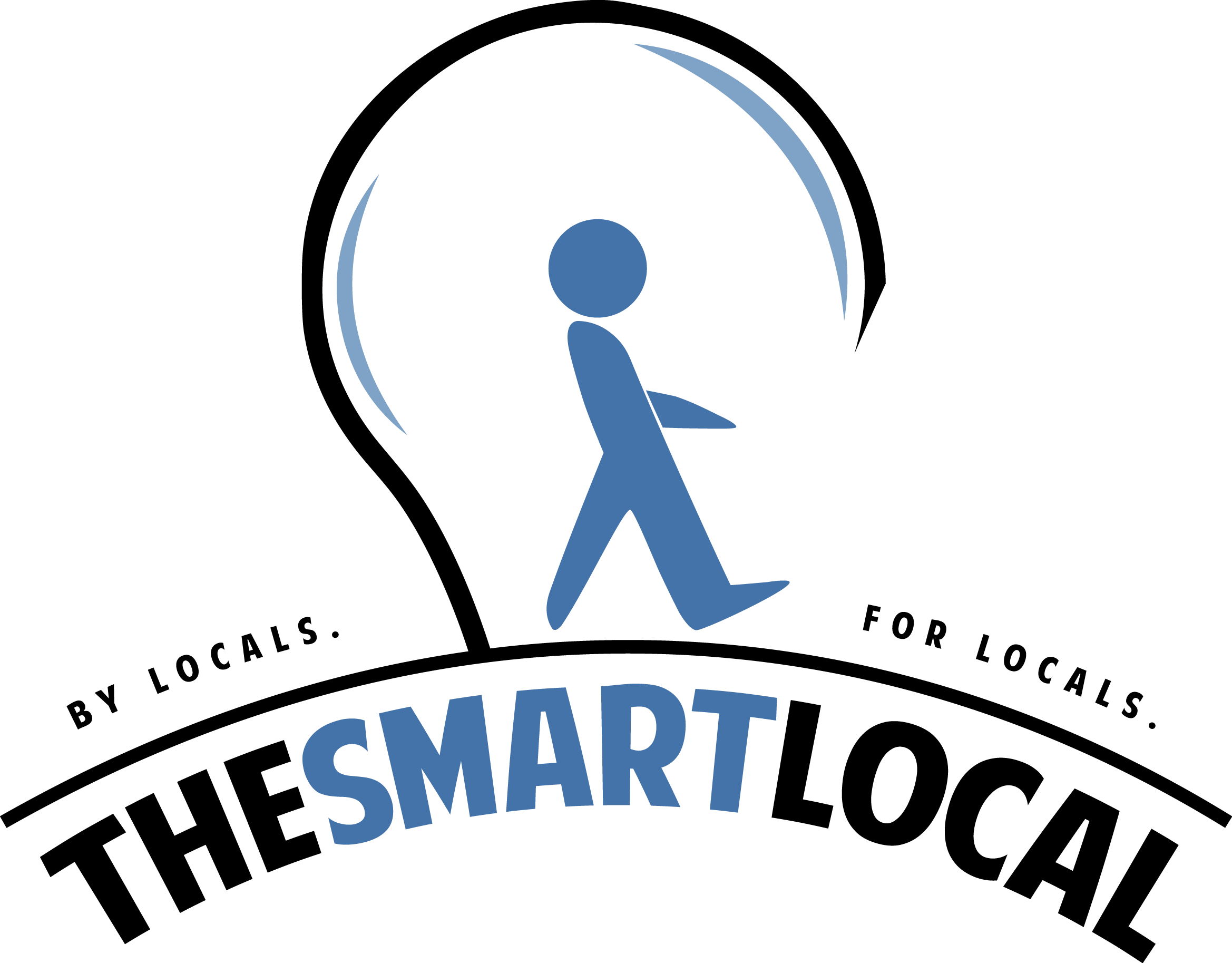 Drop us your email so you won't miss the latest news.