Euro Fun Park at 1 Utama Shopping Centre
---
Picture this – a spectacle of lights, pulsating music, and childlike excitement in the air. These are all the makings of a boisterous night at a fun fair with your best pals. 
If it's been a long while since you felt the thrill of visiting an exuberant fun fair, you won't have to wait any longer. From now till 28th May 2023, Malaysia's largest travelling amusement park, Euro Fun Park, is welcoming eager visitors at the parking lot of 1 Utama Shopping Centre in Petaling Jaya.
---
Malaysia's largest travelling fun fair returns to Klang Valley
---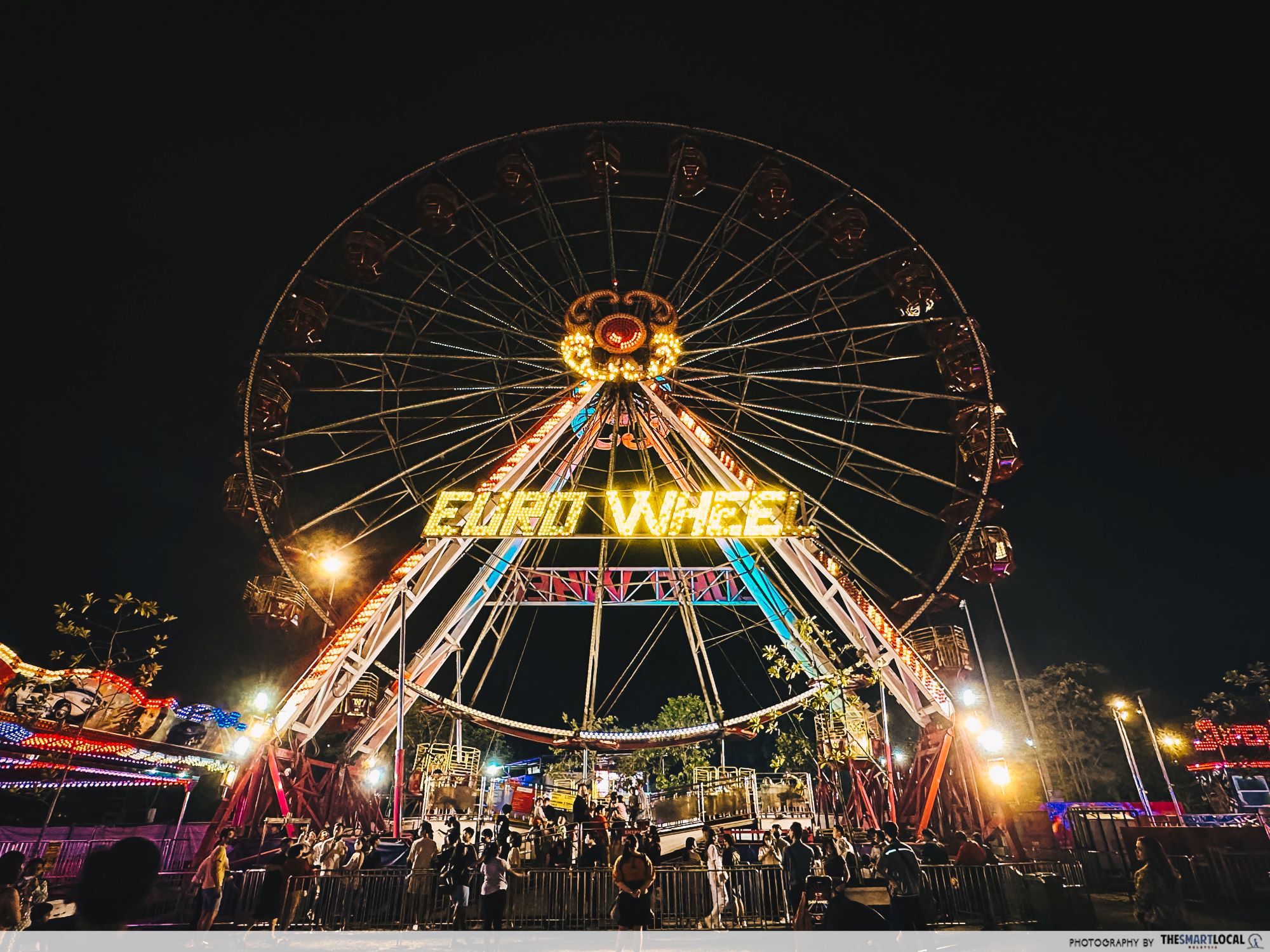 If you're craving for an adolescent adventure – or in need of a night of merriment – look no further than Euro Fun Park. This amusement park is known as a pioneer in the travelling fun fair scene, and is one of biggest of its kind in Malaysia.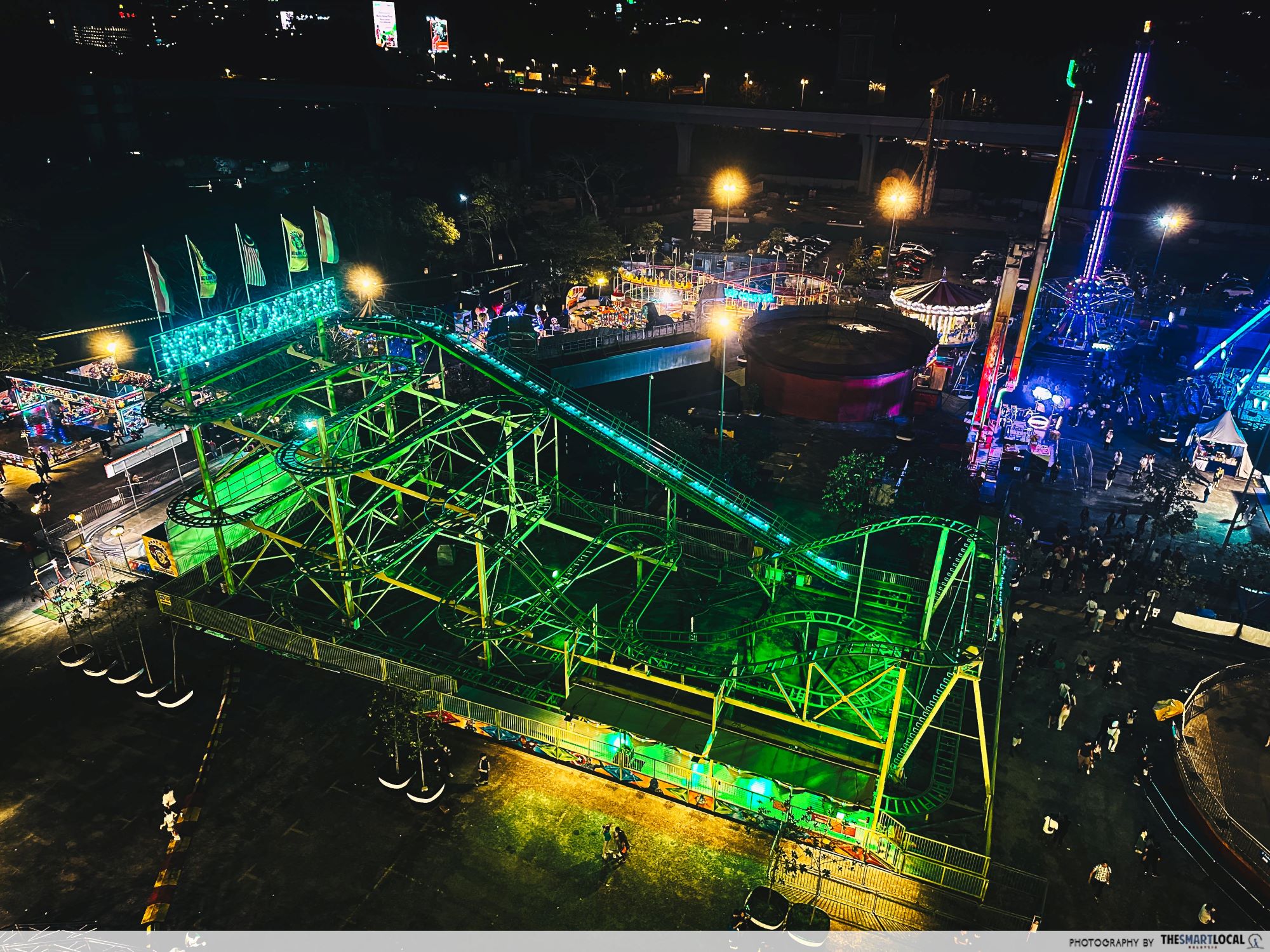 The fair has made its return to Klang Valley after dropping by Johor Bahru earlier this year, with its latest venue at 1 Utama Shopping Centre set to open till 28th May.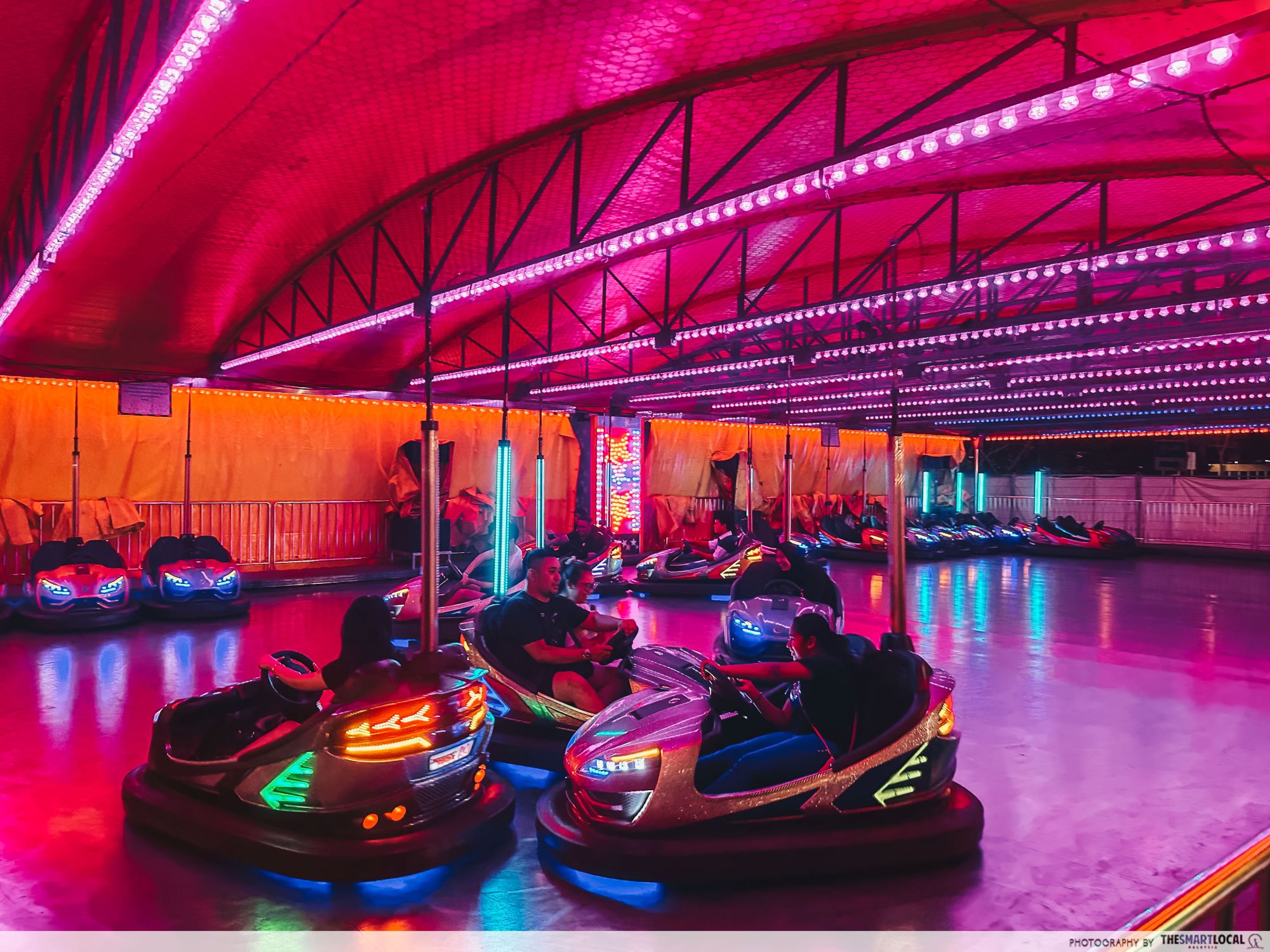 Once night falls, watch the entirety of the amusement park ignite with lights and come alive with a cacophony of merry laughter and music. There are various striped tents that house different rides and game booths, with a total of 20 riveting rides to check out while you're here.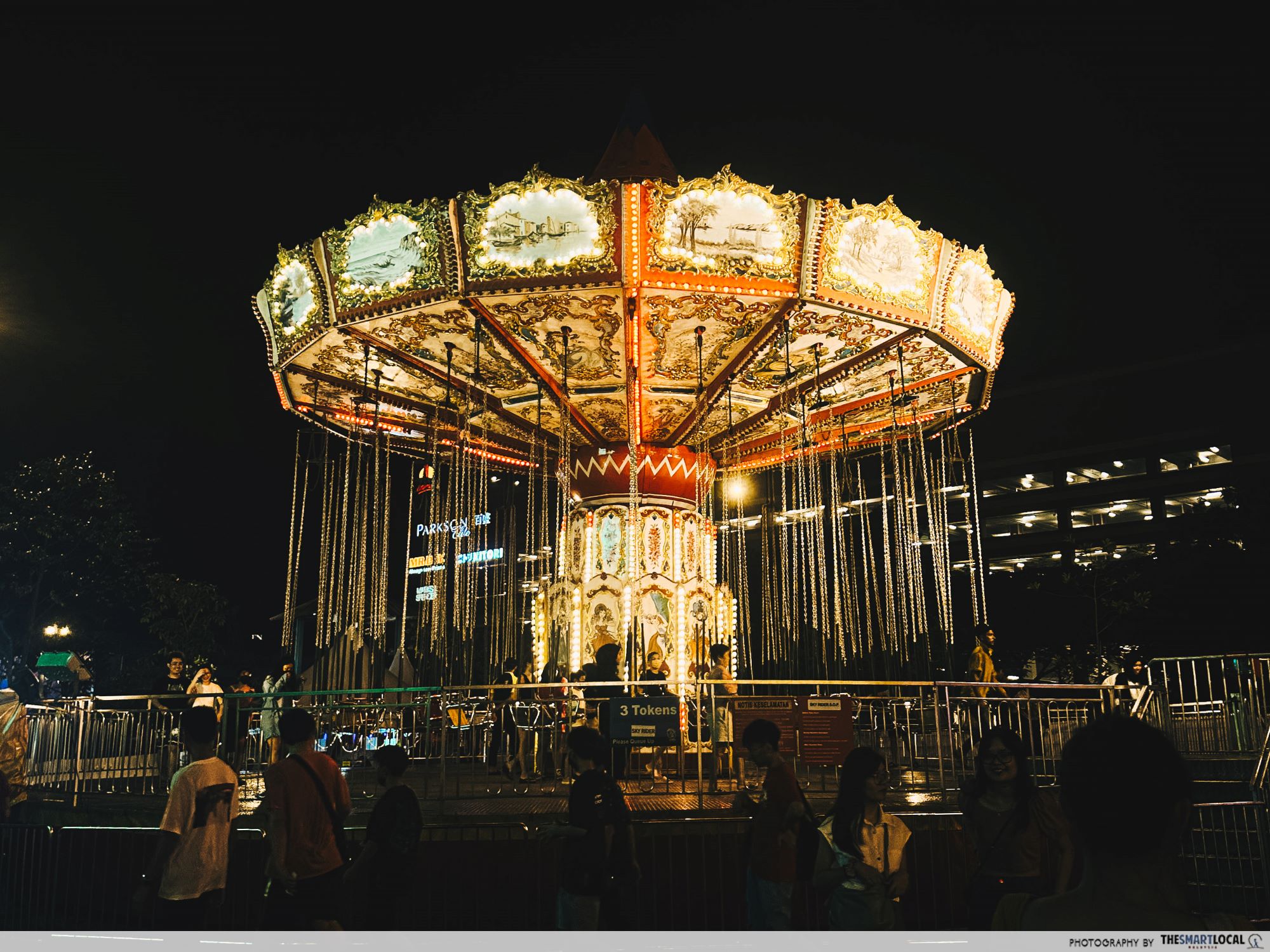 We spotted classic carnival rides such as Merry-Go-Round and Euro Wheel, to even more thrilling ones like Bumper Car and Super Jet, which are also kid-friendly.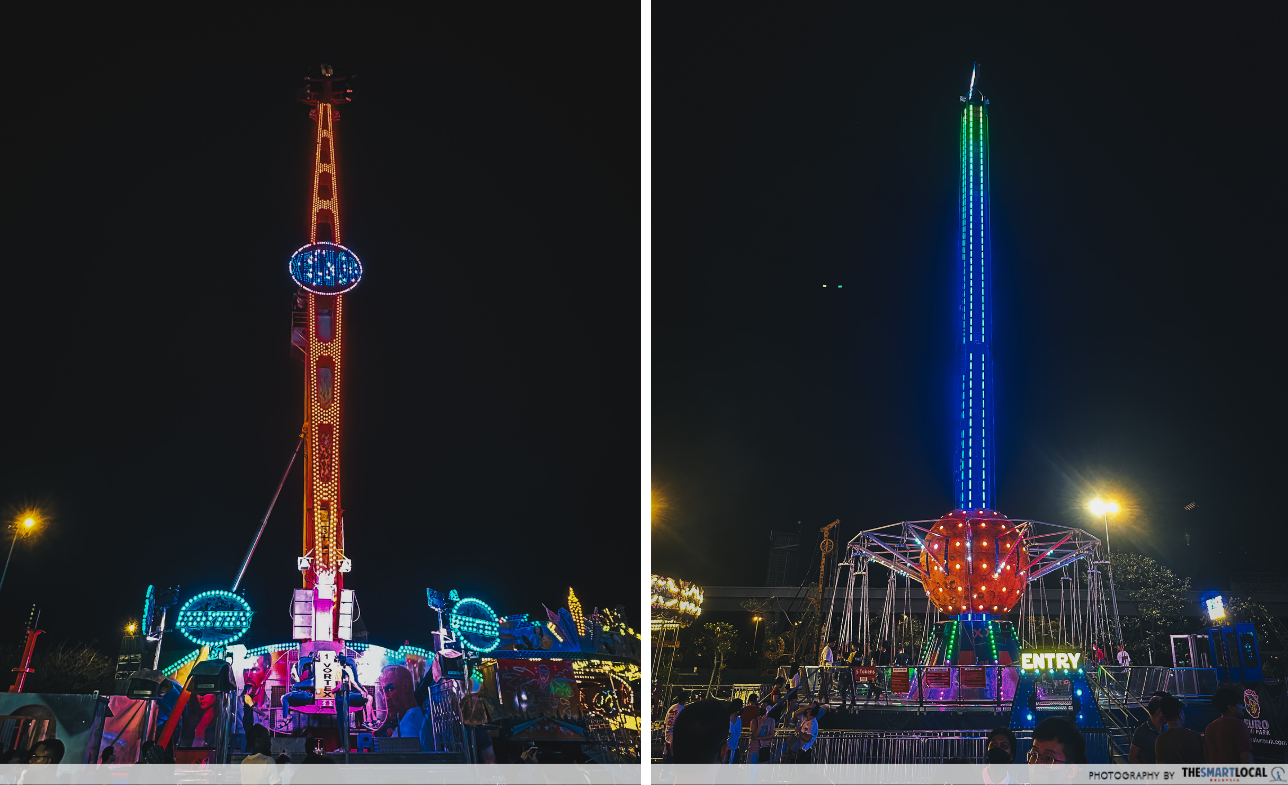 Fans of more intense rides can head for the Vortex, Space Flyer, and Challenger – all popular attractions that're bound to have your heart racing, as they'll send you plunging, looping, and spinning through the air. There's also a Mega Coaster, a thrilling roller coaster ride with multiple dips and dives. 

For a good spook, the Frightmare is sure to give horror-lovers the best fright of their lives – you'll hop in a car and drive through a dark room past ghoulish figures bent on giving you the shivers.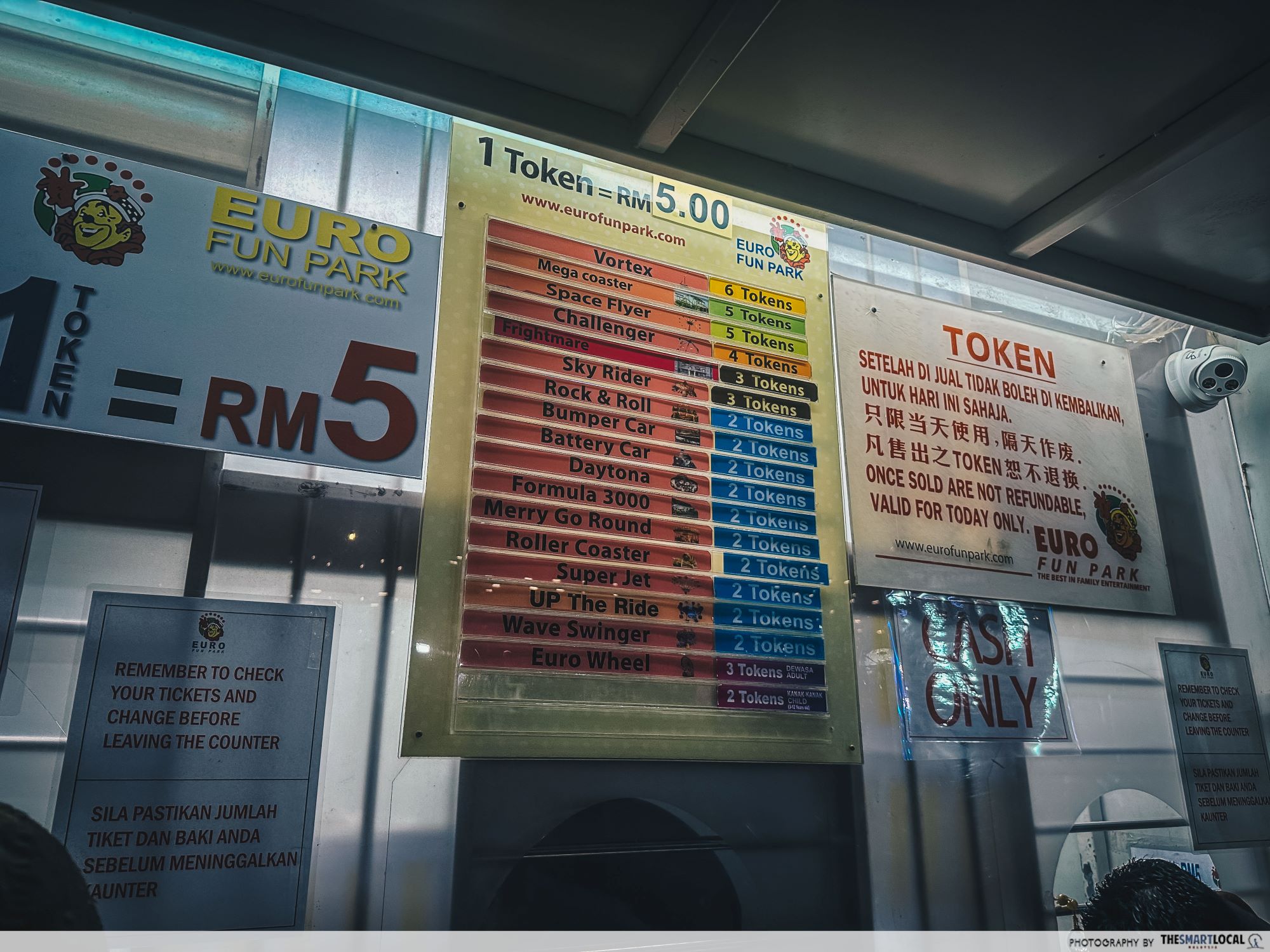 You'll need to purchase admission tickets to enter Euro Fun Park. Expect a small admission fee of RM8/pax for adults and RM5/pax for kids, as well as game tickets for RM5/each that can be used on the rides. You can purchase these tickets at three booths conveniently located around the amusement park. 
---
Carnival booth games like balloon darts & ring toss
---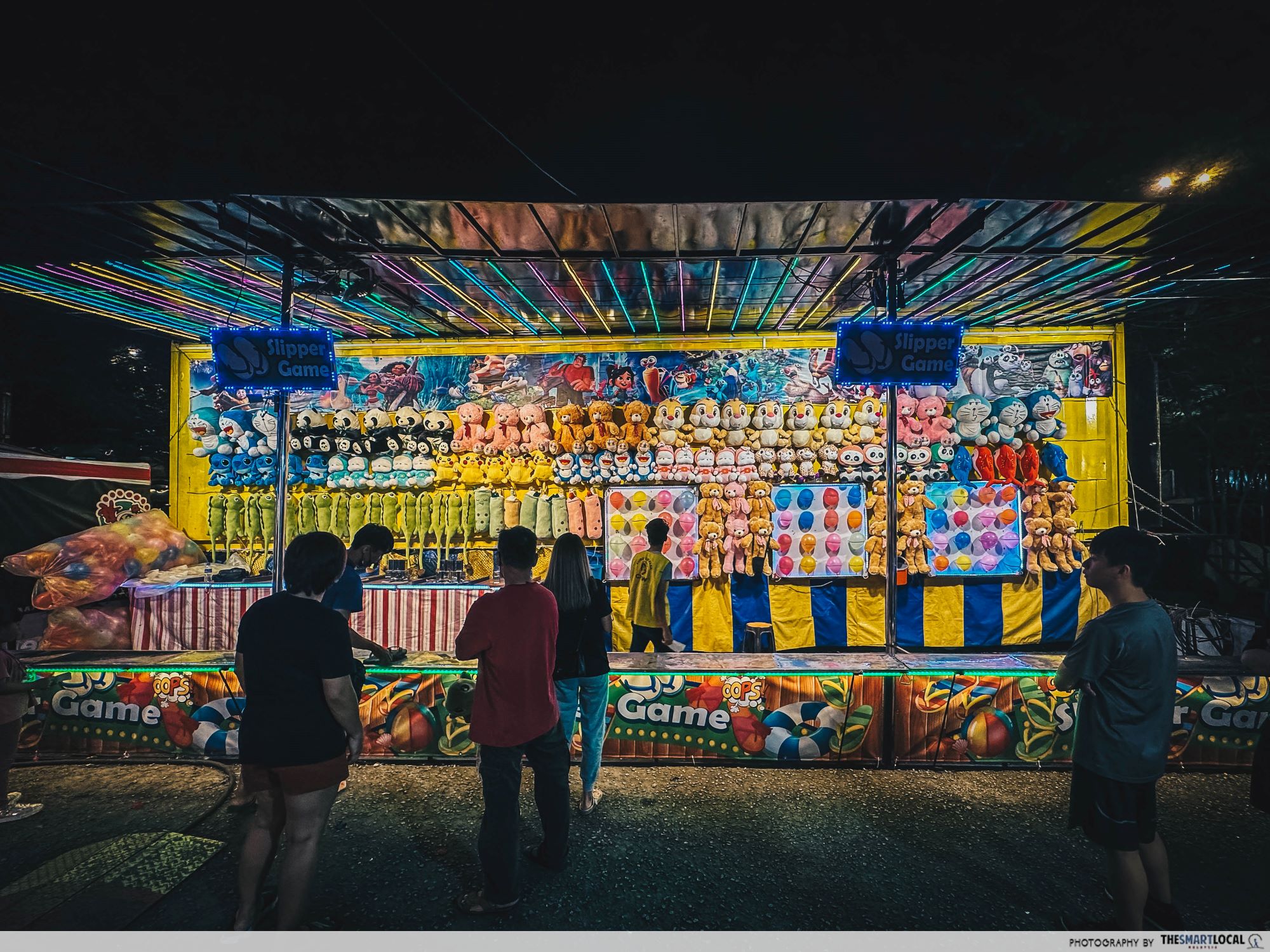 While you're taking a break from the exhilarating rides, take a stroll around the fun fair and explore the other laidback activities offered here. You can go back to the good ol' times when we had a ton of fun sans technology by trying your hand at old-school carnival game booths.
The best part – you'll be awarded with various prizes, such as bubble tea and octopus plushies, if you win.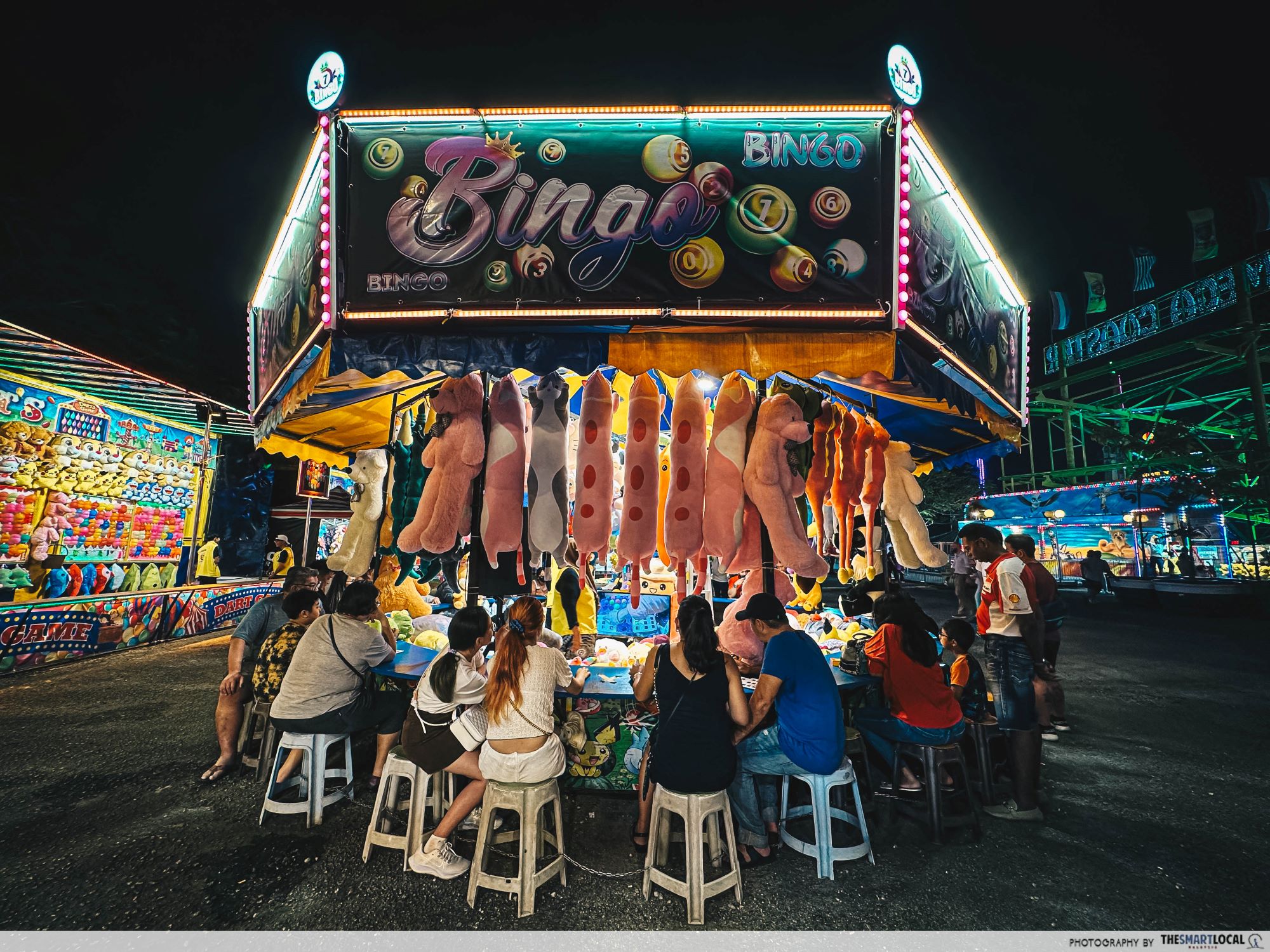 There were booths with games such as bingo, balloon darts, and ring toss to challenge your friends to. Each carnival booth game requires two tokens to play.
---
Euro Fun Fair opens at 1 Utama till 28th May
---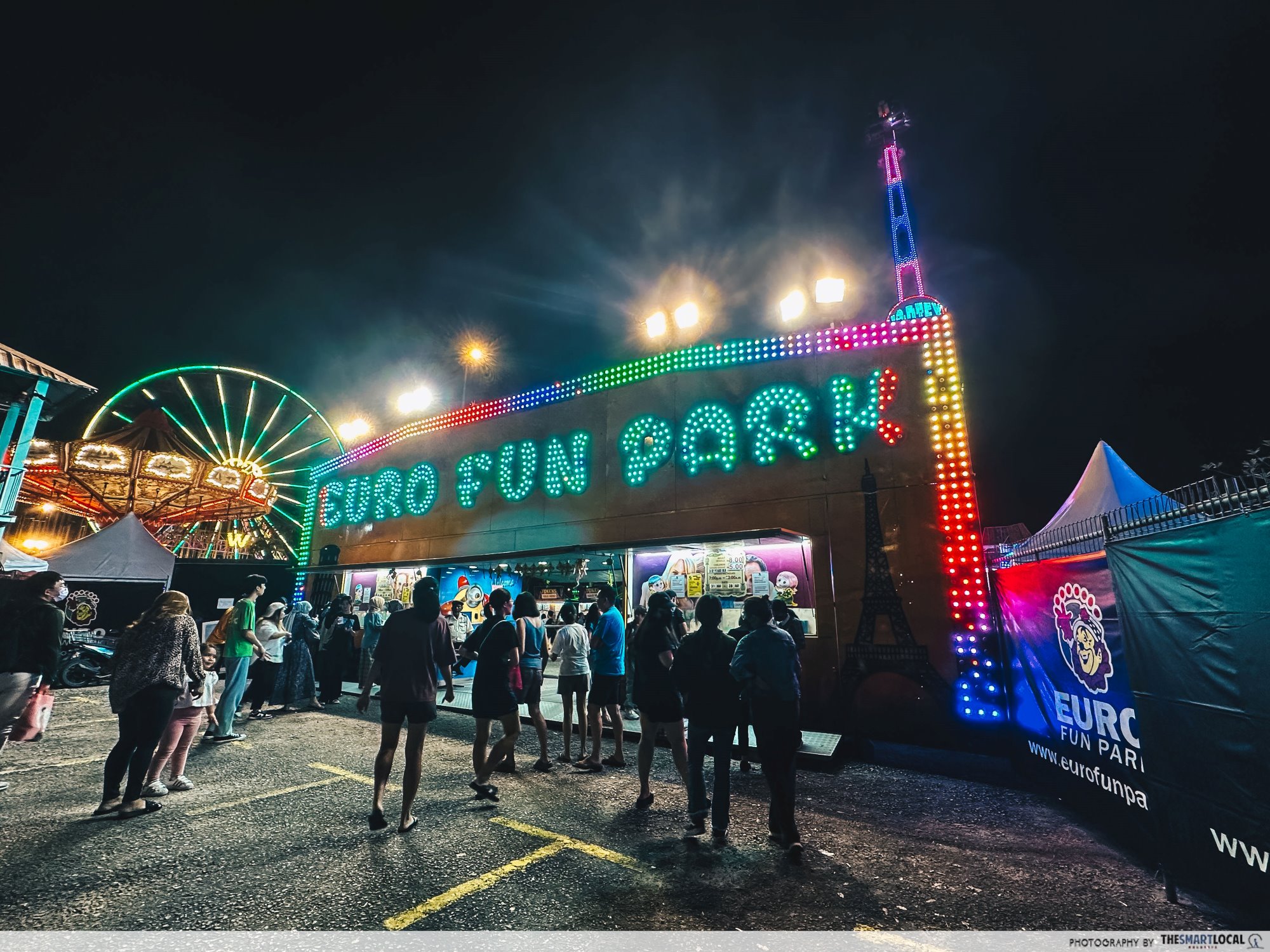 An electrifying night of thrills awaits folks in Klang Valley, with the latest venue of Euro Fun Park now open in Petaling Jaya till 28th May. Whether you're after the scariest rides, an enchanting view of neon lights from the rides, or a reminder of nostalgic fun, you can experience all of this amusement park.
Admission: RM8/adult and RM5/child
Venue: Dataran Car Park, 1 Utama Shopping Centre
Date: Now till 28th May 2023
Time: 7pm-12am 
Read more interesting features of places here: 
---
Photography by Janet Cho.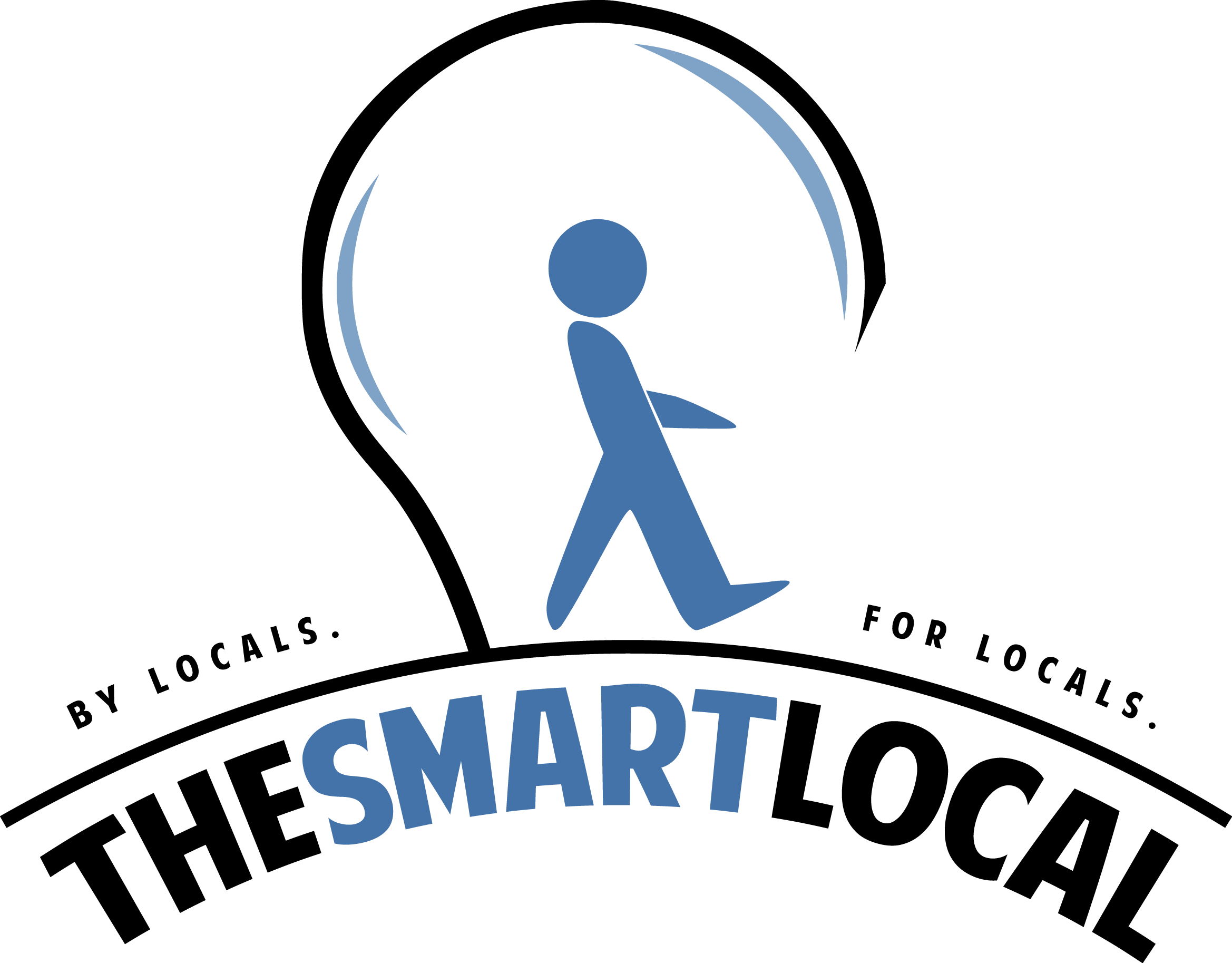 Drop us your email so you won't miss the latest news.