foodpanda customer makes many special requests on order
---
We all know that Malaysians are generally kind people full of empathy. But at times, we'll still come across those who either complain a lot about their food or trouble food delivery riders by pinning the delivery location in the middle of a road.
Just two months ago, a bakery shared a screenshot of their WhatsApp conversation with a customer who complained about their "expensive" apple tarts. Now, there's another customer going viral on social media for their notorious special requests made through foodpanda that got a lot of people talking.
---
Customer's many special requests on foodpanda go viral
---
On 3rd October 2021, netizen Syahmi Fitri shared two screenshots of an order summary from a customer on the Facebook page foodpanda Vendor Malaysia. The screenshot showed the many special requests made by the customer along with a note that demanded the items to be given at a cheaper price, presumably because they used to purchase the item at a lower price before.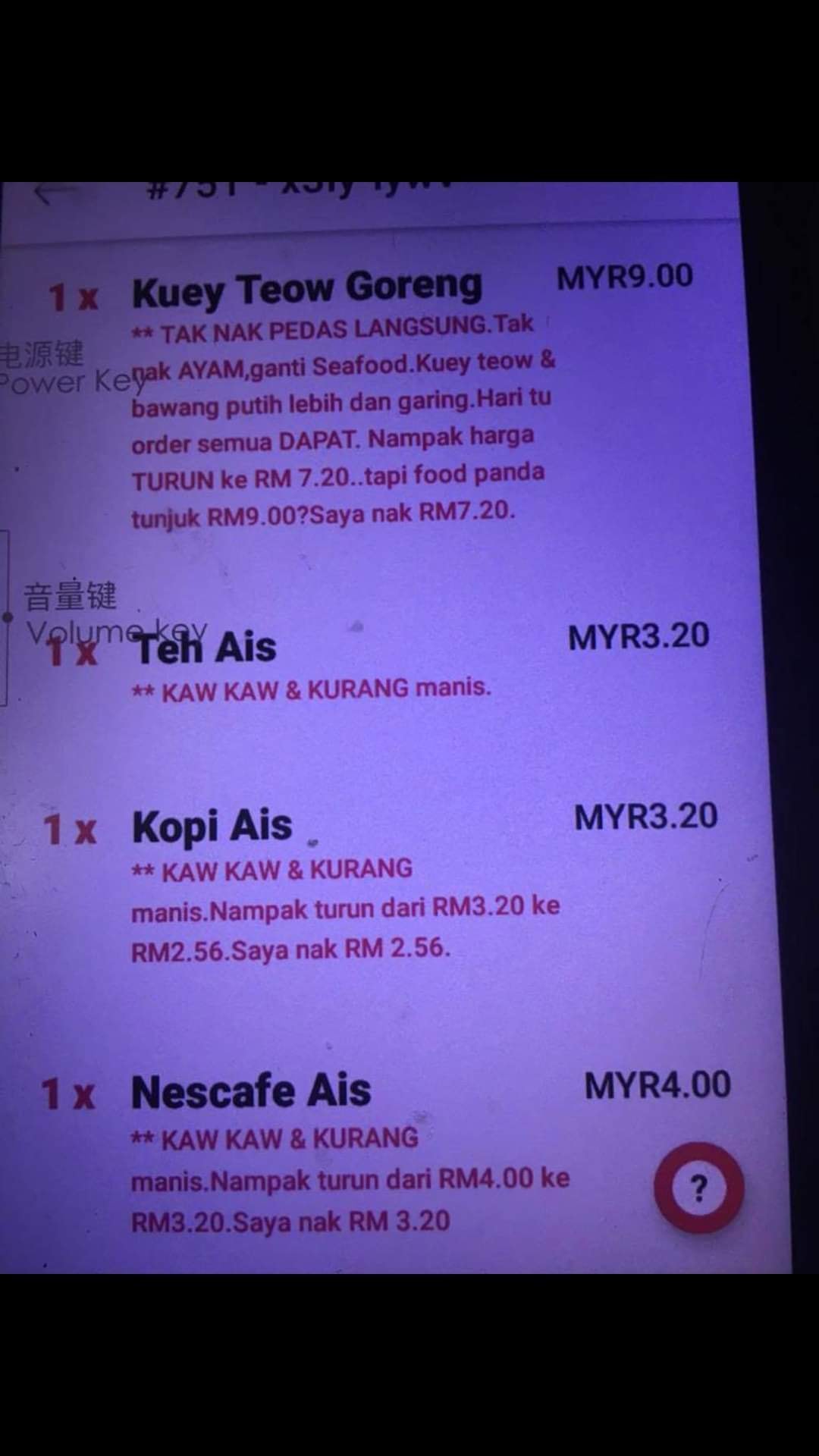 Image credit: Syahmi Fitri
On one of the items on the list called Oblong Kambing Special which is a type of lamb burger, the customer made the following special requests.
"No chilli sauce or spicy sauce. Other sauces are okay. Don't put too much sauce. Need more onions. Meat must be cooked till crispy. The other day when I ordered I got all this. And I want it for RM9.60, not RM12."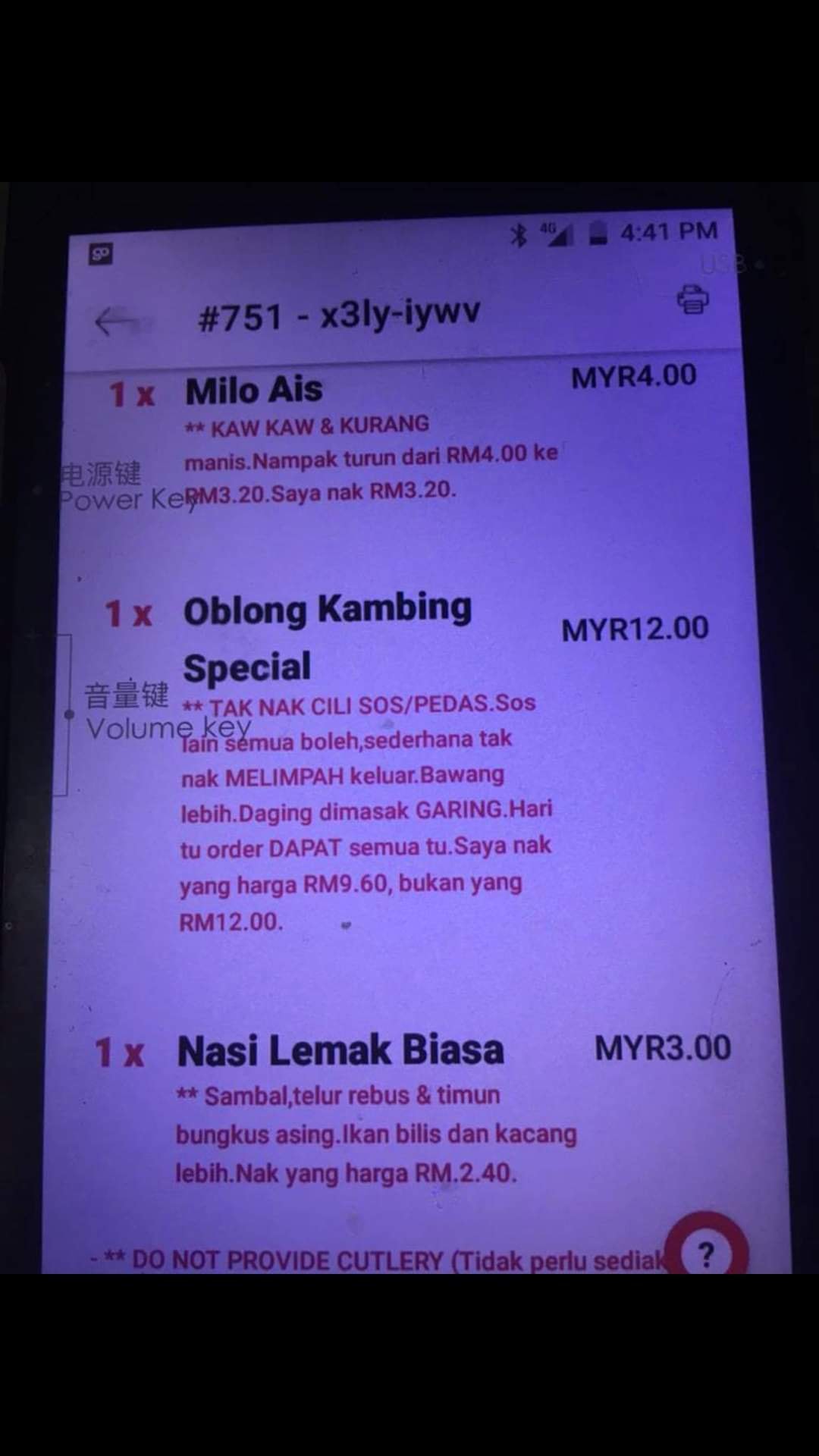 Image credit: Syahmi Fitri
As for the drinks, the customer had also requested all of them to be "kaw kaw" or rich and less sweet at the same time. They also asked for the drinks to be given a cheaper price just as stated on their food orders.
The customer made a similar special request on all other items on the order such as Char Kuey Teow, Iced Nescafe and Nasi Lemak to name a few. The post is now being shared virally on Facebook among netizens. At the time of writing, it has garnered over 300 reactions and shares on Facebook.
---
Netizens amused by customer's special requests and demands
---
Because of the absurdity of the customer's special requests, Malaysians are finding it funny and ridiculous at the same time. Some shared comments expressing how they feel about the customer's special requests.


Image credit: Syahmi Fitri
One Facebook user named Fahmi Yusuff laughed at the customer's special requests and said, "It's too difficult handling this kind of customer."


Image credit: Syahmi Fitri
Meanwhile, As Nita wrote, "Just reject the order. If the customer wants his own price then he should consider making his own food," echoing many others who commented on the post telling Syahmi Fitri that he should just reject or cancel the customer's order.


Image credit: Syahmi Fitri
Netizen Nor Asiah, on the other hand, suggested that the customer who made the order must be the type who likes to complain a lot and give poor reviews when they order food from foodpanda.
---
foodpanda customer makes overwhelming special requests on order
---
While it is indeed funny and mind-boggling to know that there are customers like this, it's important that we don't do the same and keep our expectations realistic when ordering food online. After all, making too many requests can certainly cause unnecessary trouble for restaurants as well as delivery riders who may have hundreds of orders to fulfil in a day. Let's learn to be better customers when we make our orders in the future.
Read more here:
---
Cover image adapted from: Nasa Sepang and Syahmi Fitri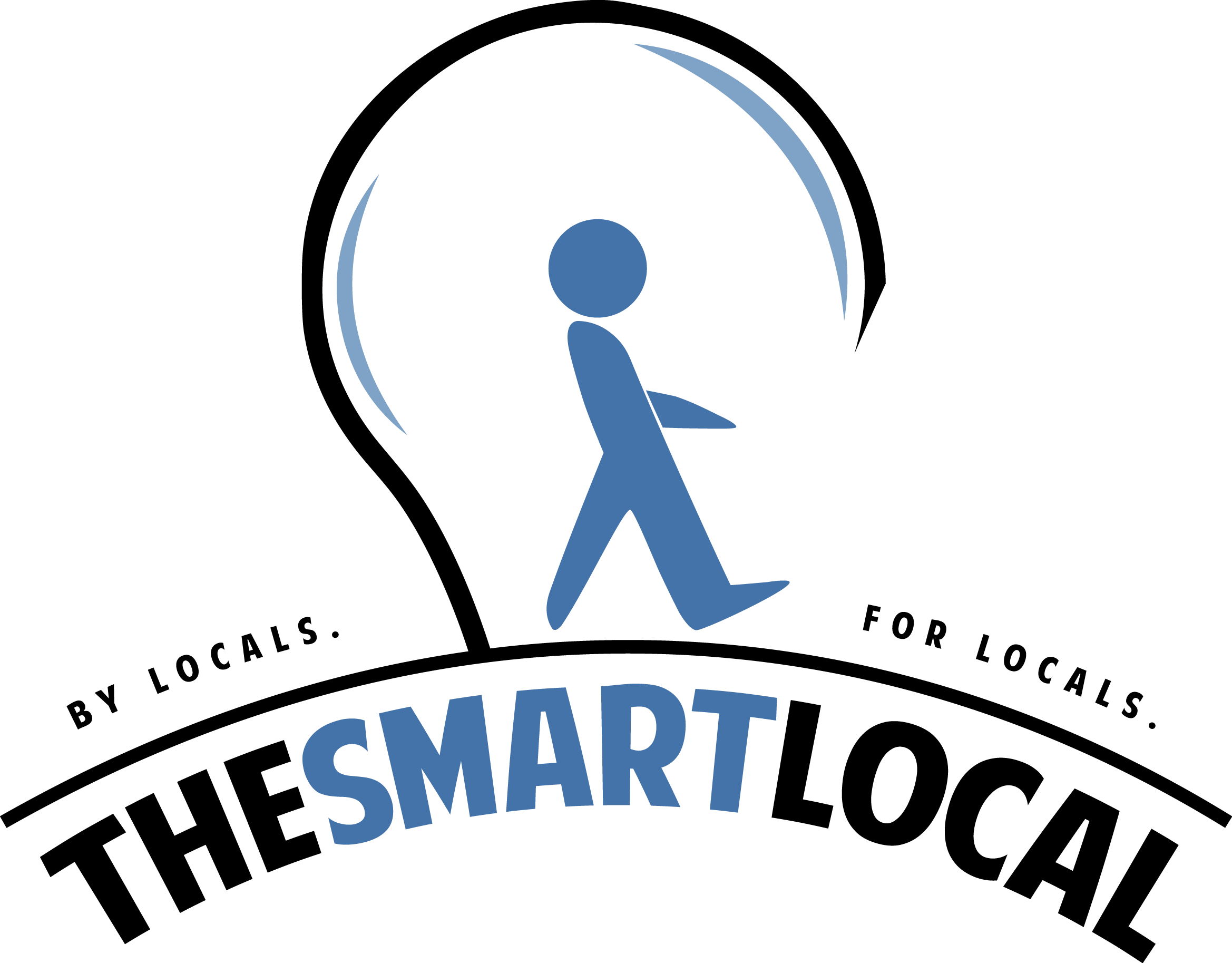 Drop us your email so you won't miss the latest news.