foodpanda rider from Kuantan completes PhD
---
Food delivery riders in Malaysia are often sources of inspiration for many of us due to the hard work and perseverance that they have in trying to make a living.
Back in July, The Smart Local Malaysia reported the success story of a Grab delivery rider who passed his STPM examinations with flying colours despite facing challenges in home-based learning.
This time, a foodpanda rider from Kuantan has shared pictures of his doctoral dissertation indicating that he managed to complete a PhD amid all struggles.
---
Rider with PhD thesis in hand goes viral
---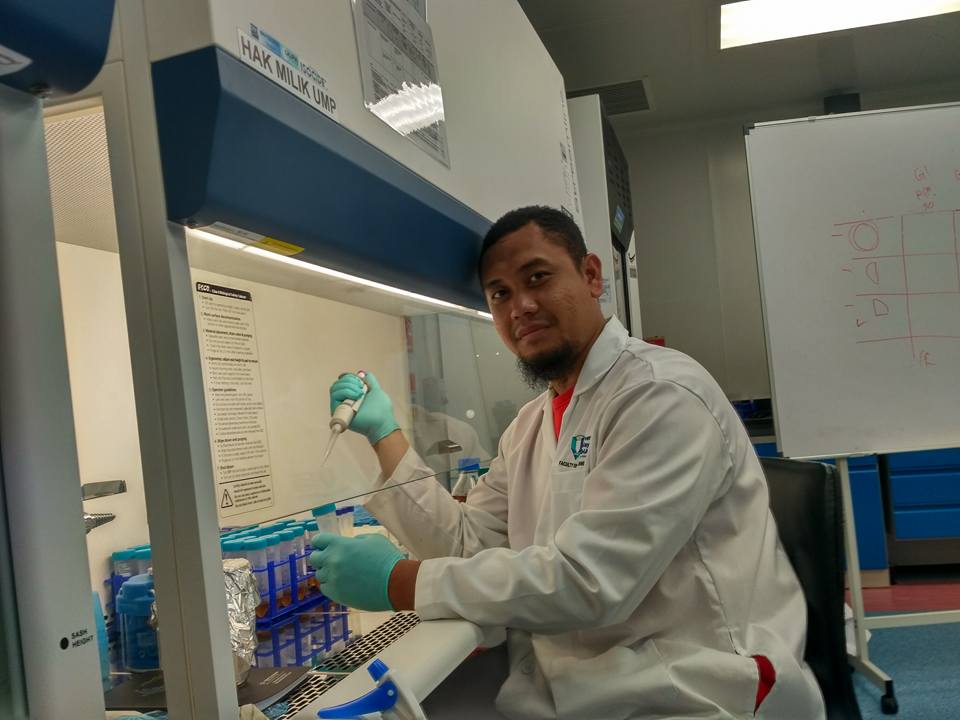 Image credit: Mohd Akmal
On 27th September 2021, netizen Mohd Akmal, who works as a foodpanda rider in Bandar Indera Mahkota, Pahang, shared photos of himself and his doctoral dissertation on the Facebook page FoodPanda Rider Malaysia. Akmal's post was accompanied by a caption expressing how thankful he felt to have completed the doctoral degree after almost four years of studying at Universiti Malaysia Pahang.
His PhD thesis titled "Product Development And Evaluation of Probiotic Tablet From Locally Isolated Yeast Saccharomyces Boulardii For Stomach Acid Tolerance" was believed to be submitted to the university sometime last week when he uploaded pictures of finished work.
Speaking to The Smart Local Malaysia, Akmal says that he completed his PhD in Pharmaceutical Technology while working as a full-time food delivery rider. Prior to that, he was working as a lecturer on a contract basis.
"I joined foodpanda because my contract as a lecturer ended and I needed income to support my studies. So I took the job and worked for a year. It was tiring having to juggle between studies and work but I had to find the right balance. Thankfully, I finished most of the lab work before the start of the pandemic," he said, adding that during the pandemic he worked as a rider in the morning and wrote his dissertation in the evening.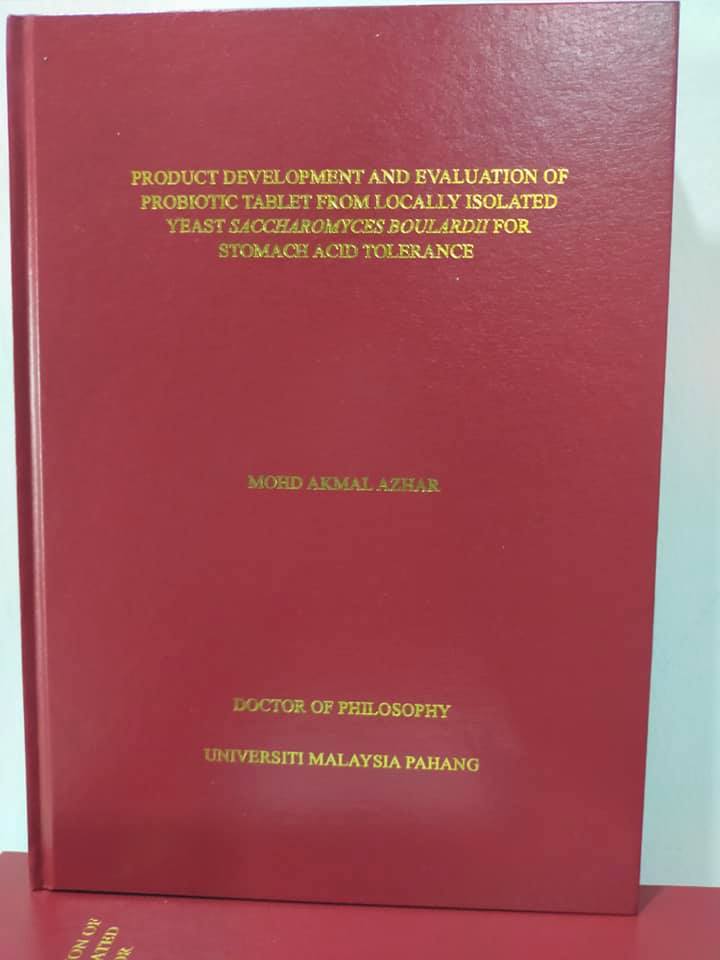 Akmal's PhD thesis in pharmaceutical technology 
Image credit: Mohd Akmal
Since its posting, Akmal's post on Facebook has gone viral with netizens congratulating him on his achievement. At the time of writing, the post has garnered over 4,700 reactions, 500 comments and more than 400 shares.
Akmal, who posted about the achievement on his Facebook timeline, also thanked his supervisor Professor Mimi Sakinah, his parents and his wife for their prayers, guidance and mental support throughout his studies which enabled him to complete the doctoral degree successfully.
He told The Smart Local Malaysia that he now feels relieved as he managed to complete his studies on time and that it would be great if his achievement can be a source of inspiration for fellow Malaysians who want to further their studies as well.
---
Foodpanda rider completes PhD after 4 years of hard work
---
Those who have had to study and work at the same time know how tiring it is to juggle both tasks successfully, so we hope that Akmal's story of having to work as a foodpanda rider while studying for this PhD will inspire fellow Malaysians to never give up on their dreams and continue to work hard for them.
Read more here:
---
Cover image adapted from: Mohd Akmal and Mohd Akmal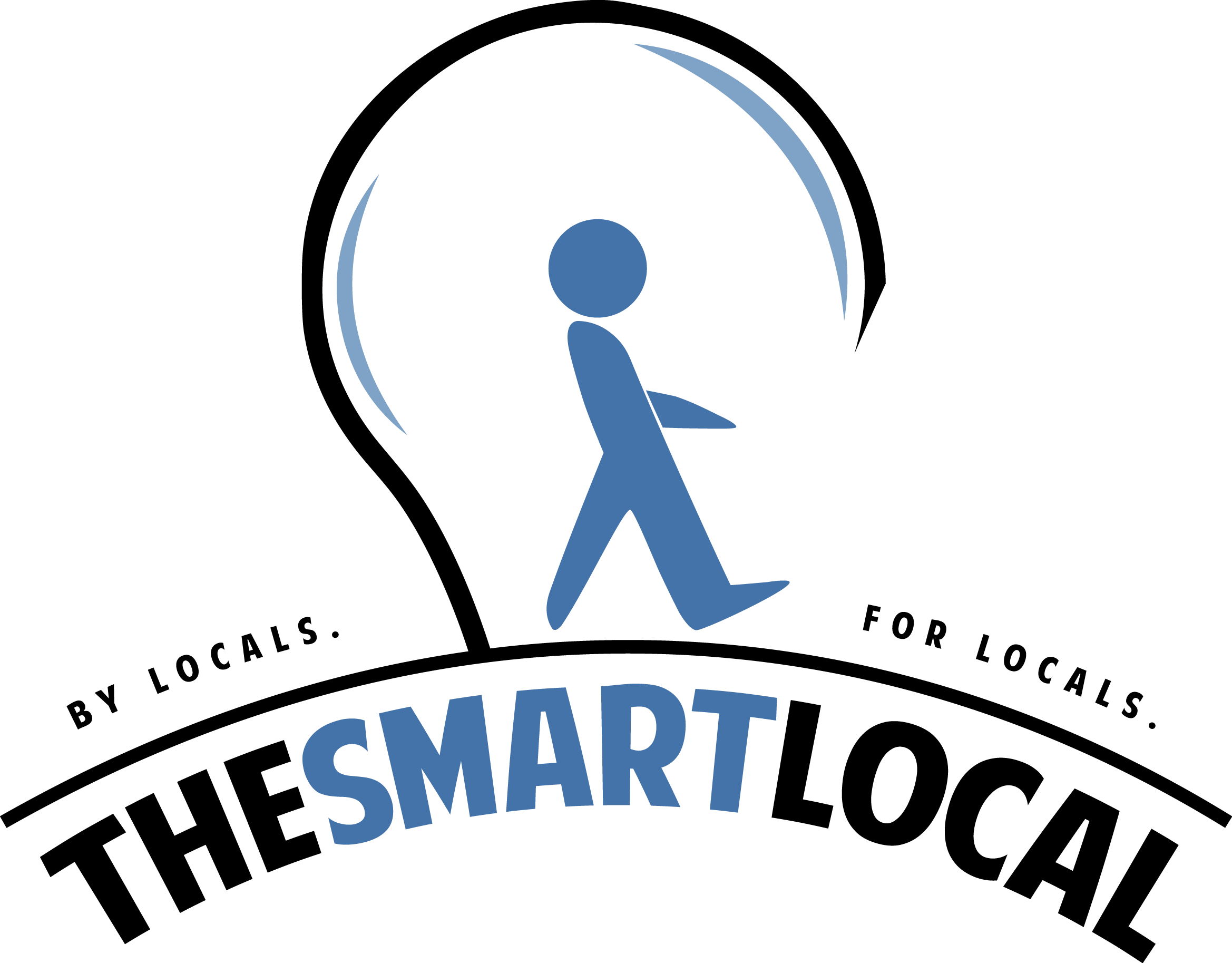 Drop us your email so you won't miss the latest news.