Stress-relieving activities in Klang Valley
---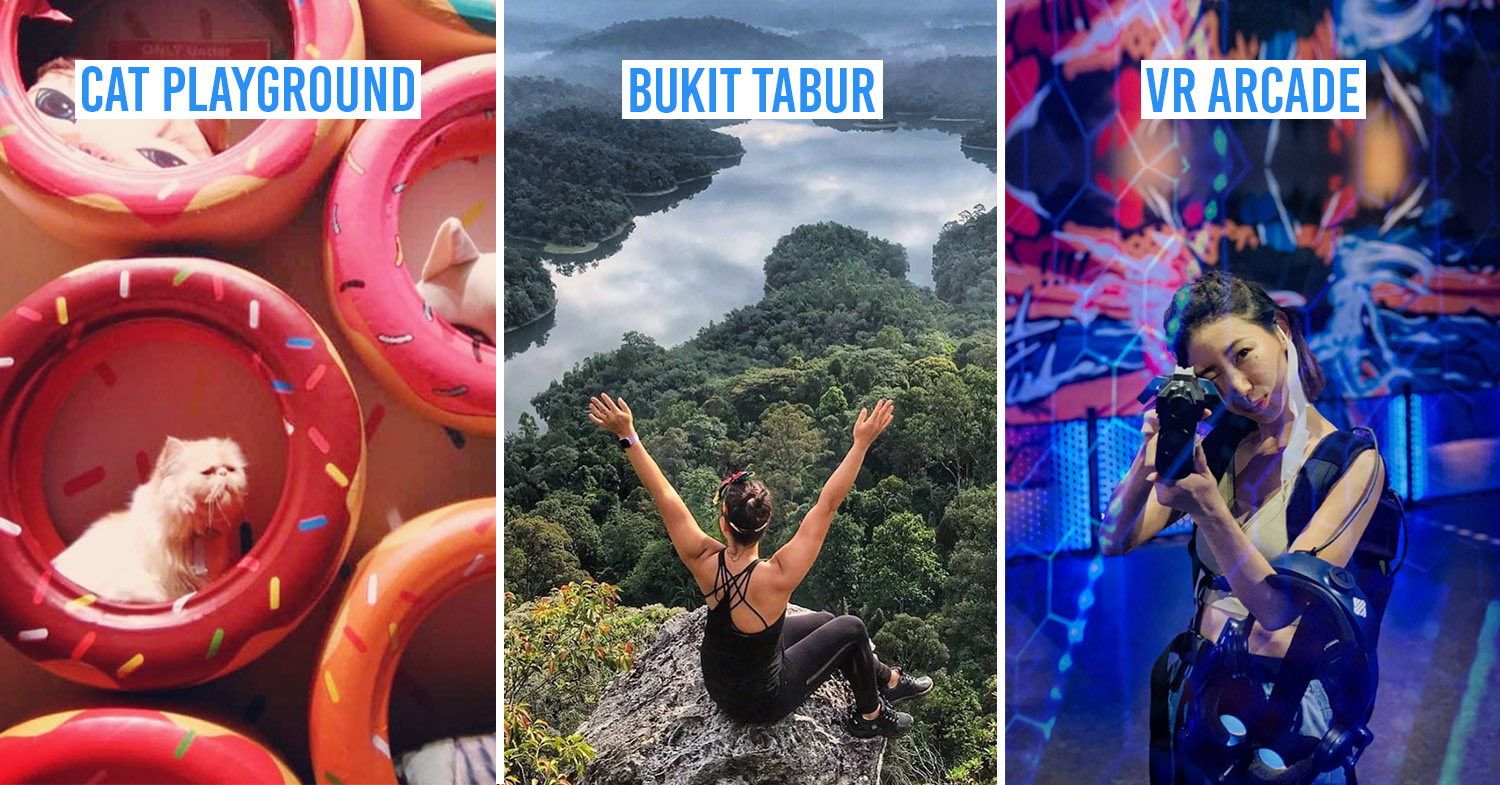 Image adapted from: @klcatplayground, @visitklofficial, @eelynlai
Adulting can be super stressful when we're hustlin' through 8 hours of work daily, which is why most of us are burnt out by the time Friday rolls around. 
You may be tempted to spend your weekends cooped up at home, binge-watching the latest Netflix series, but there are plenty of activities available in Klang Valley to help you de-stress. If you've had a tough week in the office, check these out:
---
1. Drop by C-A-T Playground to cuddle with felines
---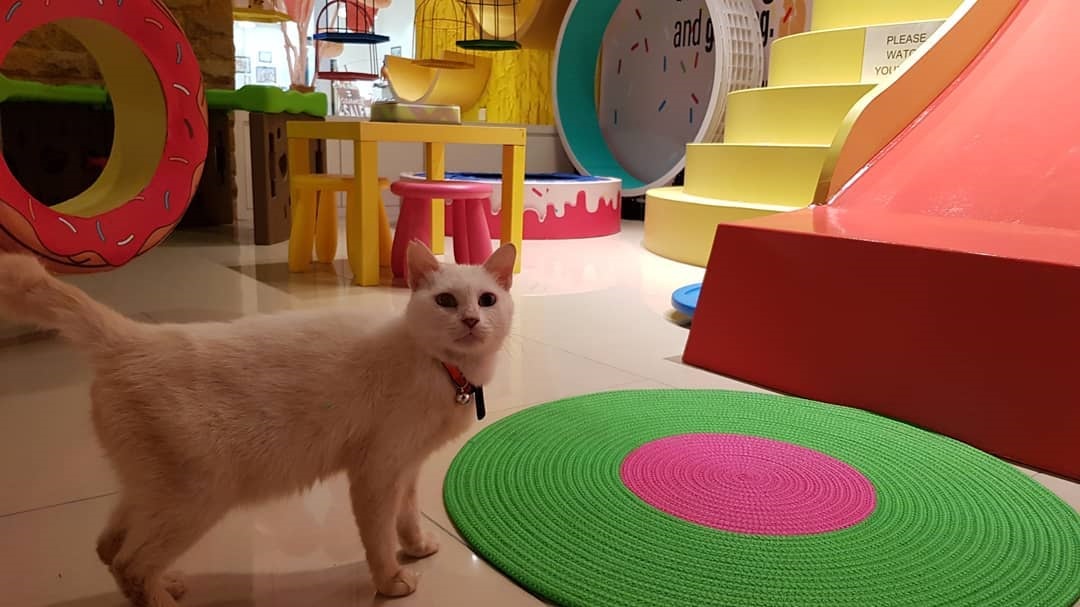 Image credit: @klcatplayground
Not all of us have fur babies to welcome us back after a tiring day at work, but you can get a similar experience with a visit to C-A-T Playground at Sunway Putra Mall. For RM15/person, you'll get an hour of feline therapy with their 10 resident cats. Whether it's Fei ,hlMau or Eggtart you meet, they'll be purring their way into your heart.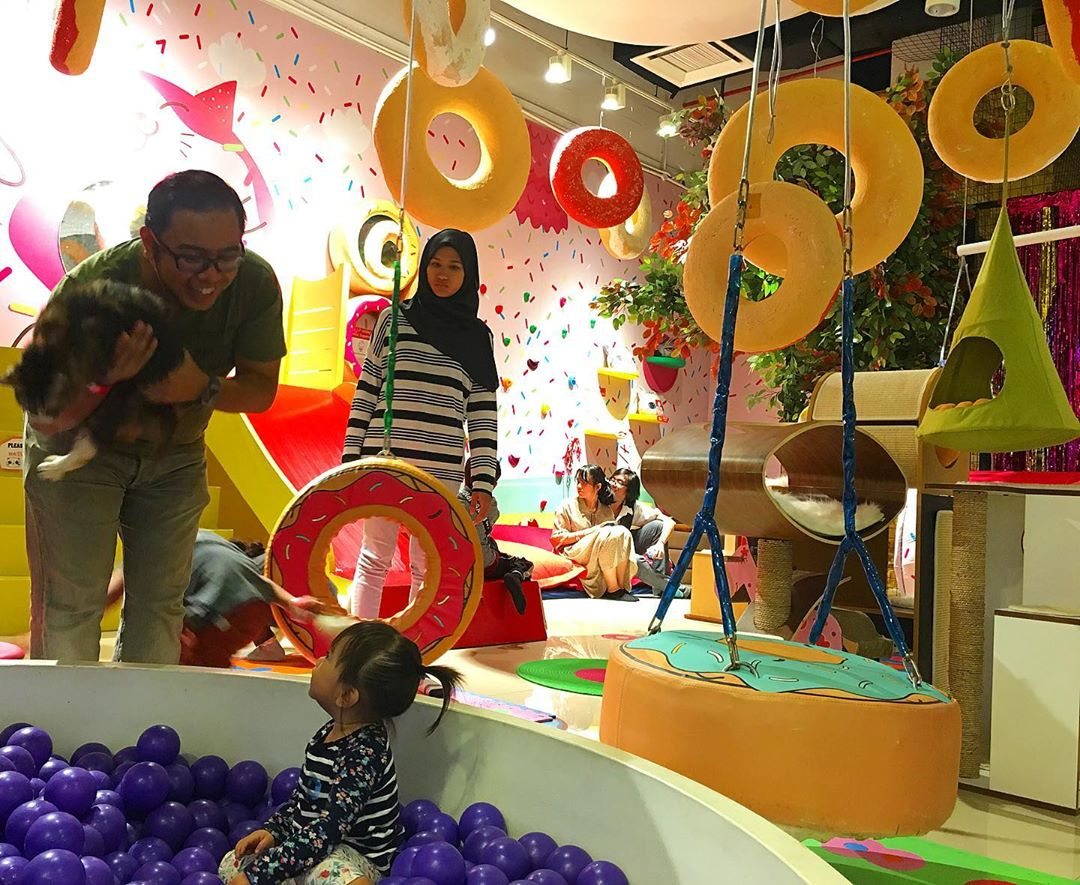 A doughnut-themed interior is reminiscent of "The Simpsons" with its signature pink frosting and rainbow sprinkles
Image credit: @klcatplayground
Spending time with floofy cats is one of the best pick-me-ups an animal lover could ask for, but a doughnut-themed area ramps up this place's feel-good vibe. Giant doughnuts hang from the pink ceiling and walls, so you can get those Insta-worthy shots with your favourite resident kitty.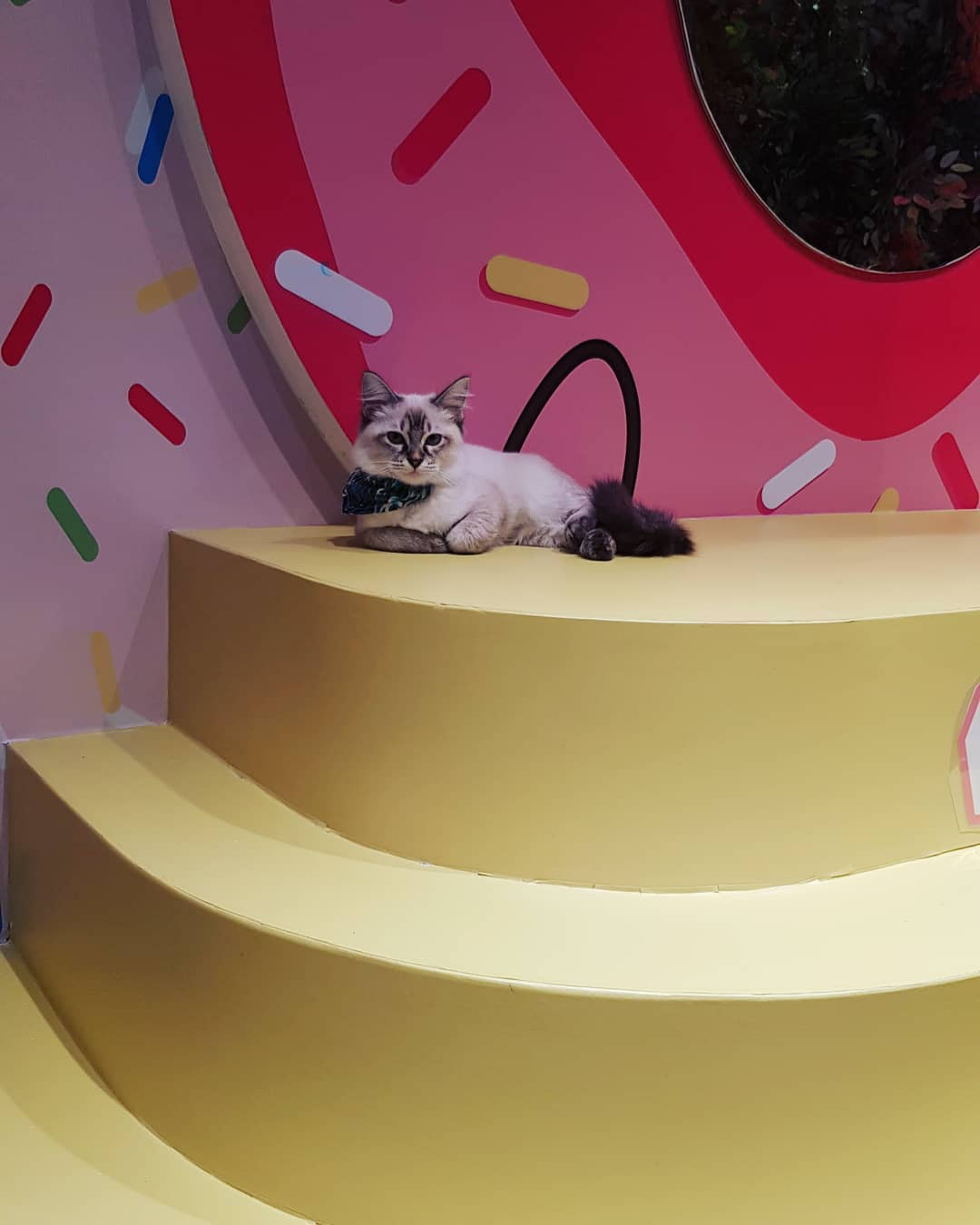 Image credit: @klcatplayground
Address: L1.22, Sunway Putra Mall, 100, Jalan Putra, Chow Kit, 50350 Kuala Lumpur
Opening hours: 10AM-10PM, Daily
Telephone: 011-1014 0828
Website
---
2. Make cute cartoon buns at Midori Studio
---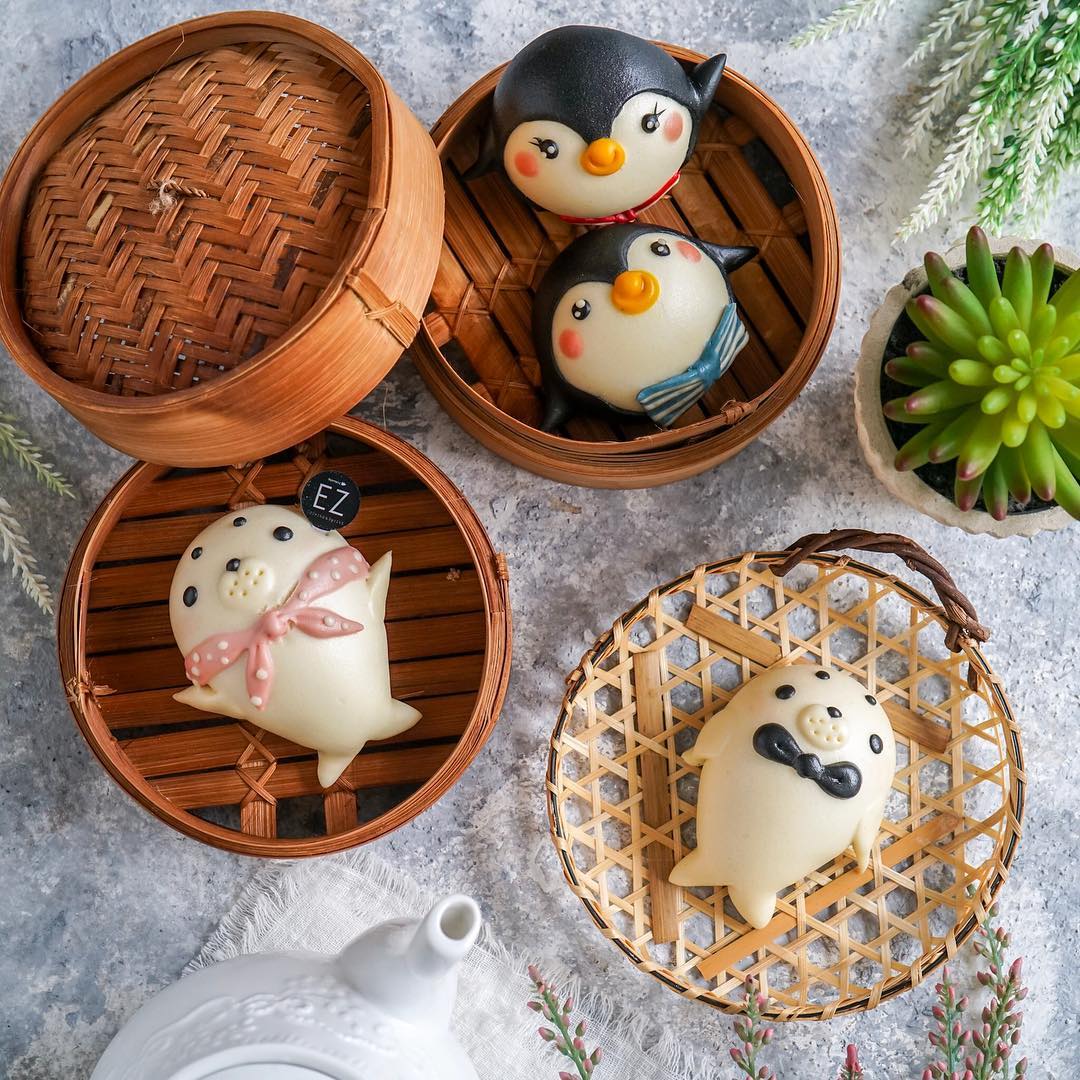 Adorable penguin and seal buns by Knead To Inspire
Image credit: @kneadtoinspire
If you feel like a baller after payday, go for creative workshops offered at Midori Studio, where lessons range from embroidery to macramé. They invite professionals in the field to conduct different types of classes, from making cute animal buns to cartoon-themed meringues.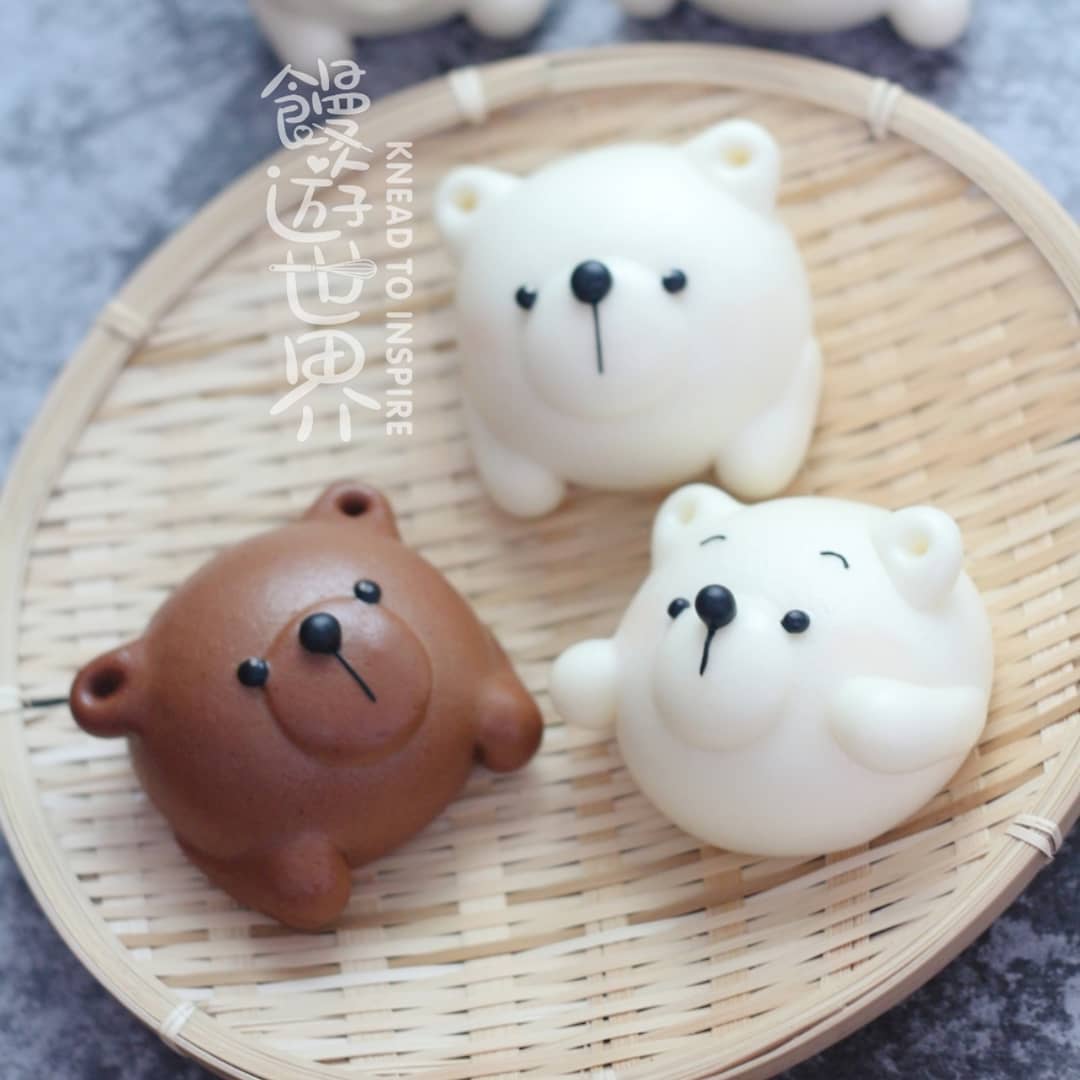 Grizzly and Ice Bear from "We Bare Bears" in bao form
Image credit: @kneadtoinspire
Check out the workshops by Knead To Inspire, where you'll learn how to make pudgy bun characters that look like squishy toys you'd see at a Japanese specialty store. The workshop is priced at RM380/person for a 5 – 6 hour hands-on experience. The price tag comes with goodies you can bring home and a good skill for a lifelong hobby.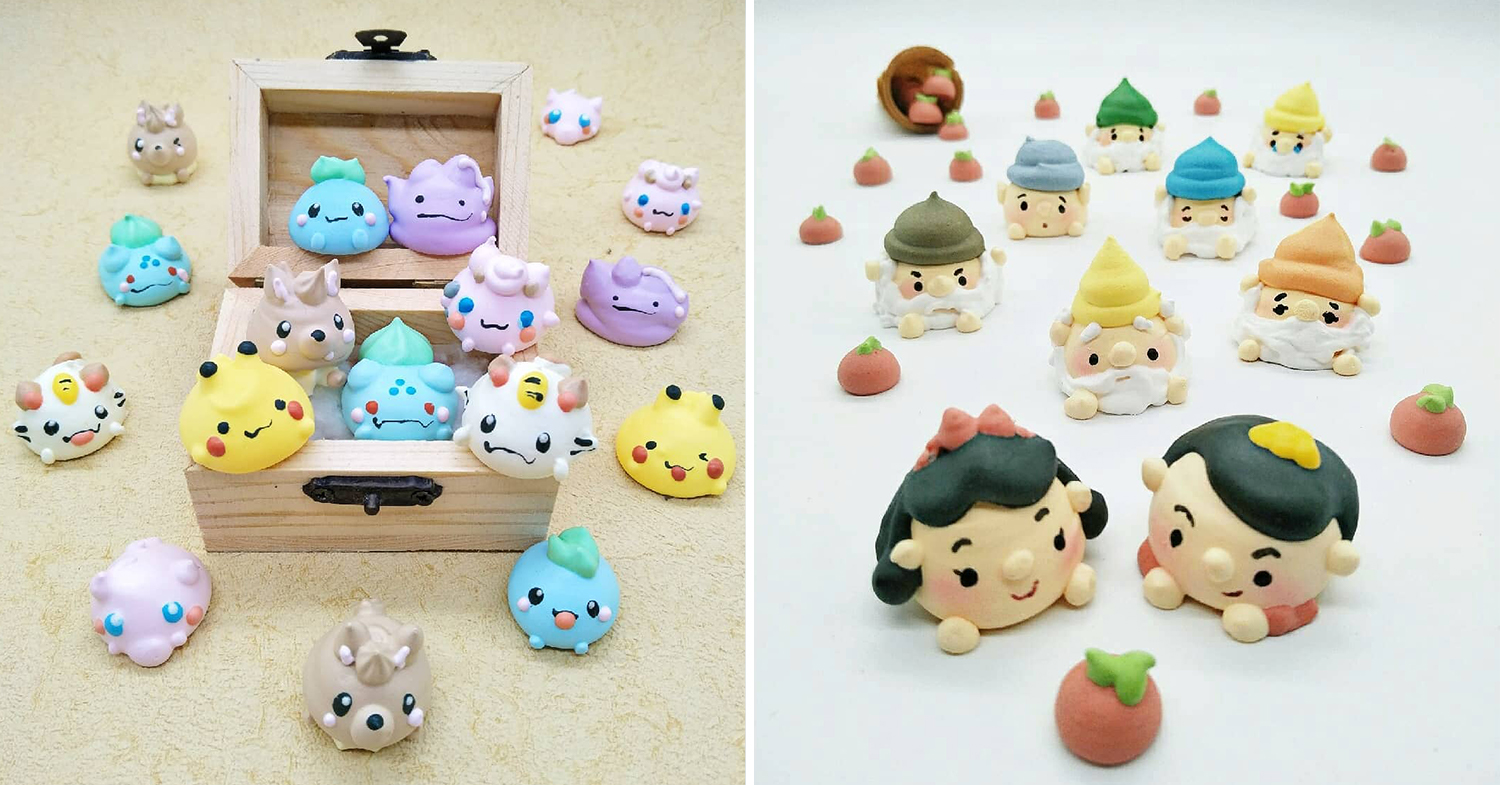 Image adapted from: @twobites.my
Edible crafts are possibly the best kind of crafts. If you love the idea of making cute animal desserts, they have workshops by Twobite on cartoon-inspired meringue treats will surely land a spot in your bucket list. 
At RM200/person, you'll get 5 hours to pick up recipes and techniques for making Pokemon or Disney princess meringues. Then you can go forth and impress your friends at your next potluck party. 
Address: 20A, Jalan Lang Kuning, Kepong Baru, 52100 Kuala Lumpur
Opening hours: Sat-Sun 9AM-6PM (Closed on weekdays)
Telephone: 012-617 3911
Website
---
3. Play a VR-version of Fruit Ninja & Titan Slayer at The Rift
---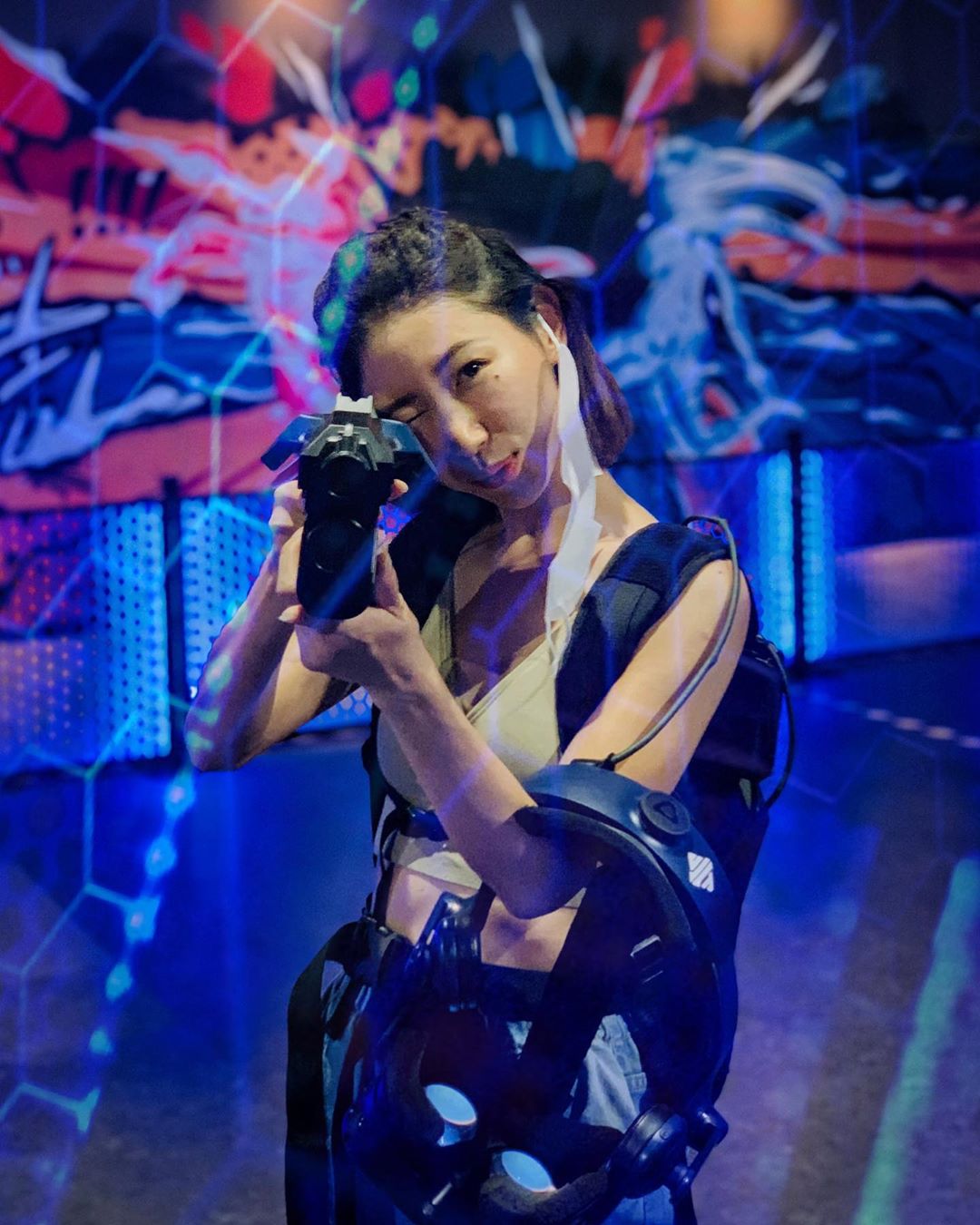 Image credit: @eelynlai
Every 2000's kid will remember spending hours on end playing Fruit Ninja. Great news if you miss slashing virtual fruit:you can now play a life-sized VR version at The Rift, where they've given the cult classic game a 21st–century upgrade.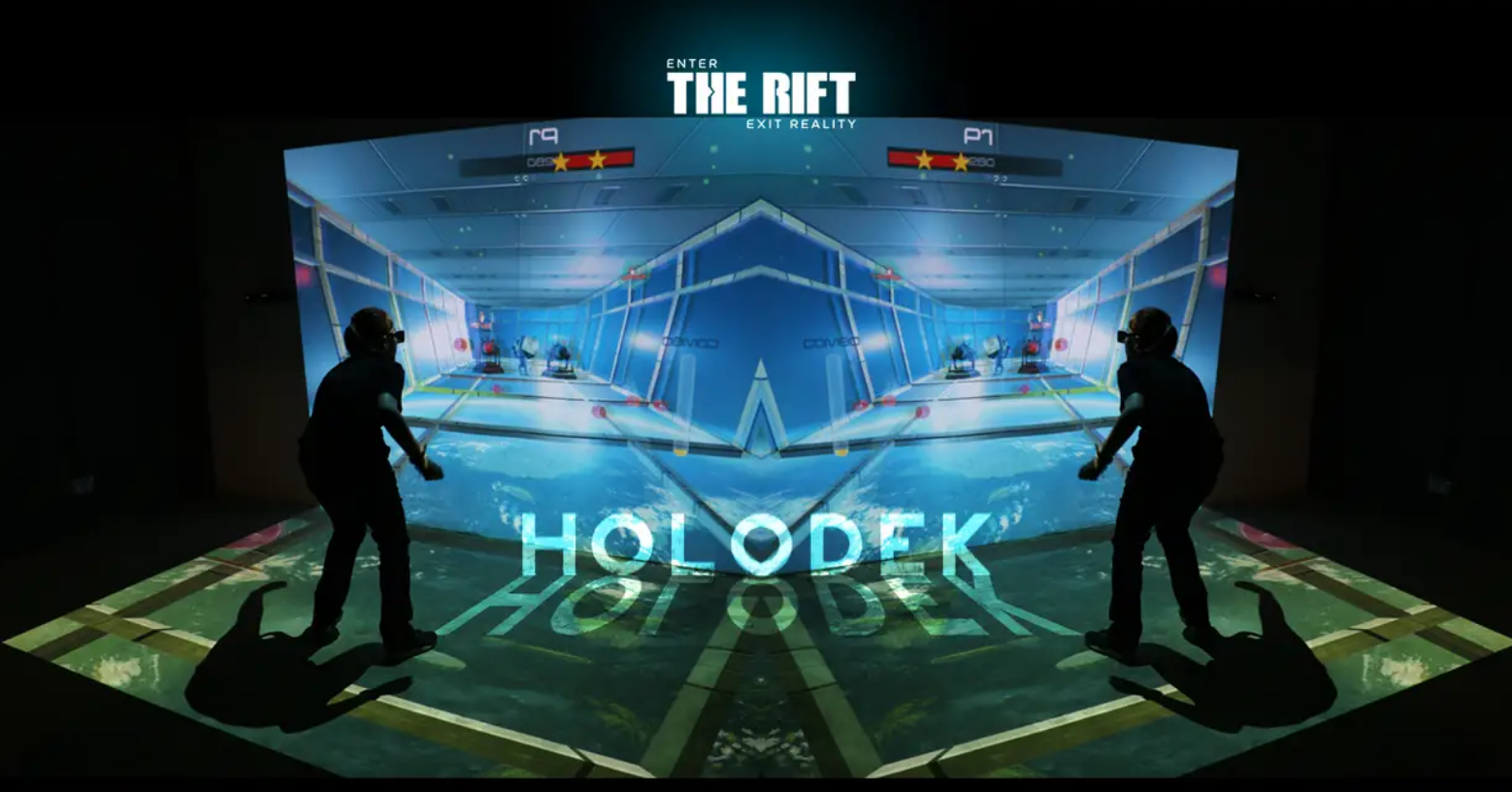 Battle it out with a friend to see who can score the most points in beloved games like Subway Surfers and Minion Rush
Image credit: Klook
This massive VR playground boasts 13 attractions. The long list includes Run The River, where players will need to hold on tight as they crash through violent river waters on a raft. Anime fans will have a blast stepping into the shoes of a hero as they try to defeat the monsters in Hado Monster Battle, where the graphics are reminiscent of traditional Japanese-style animation.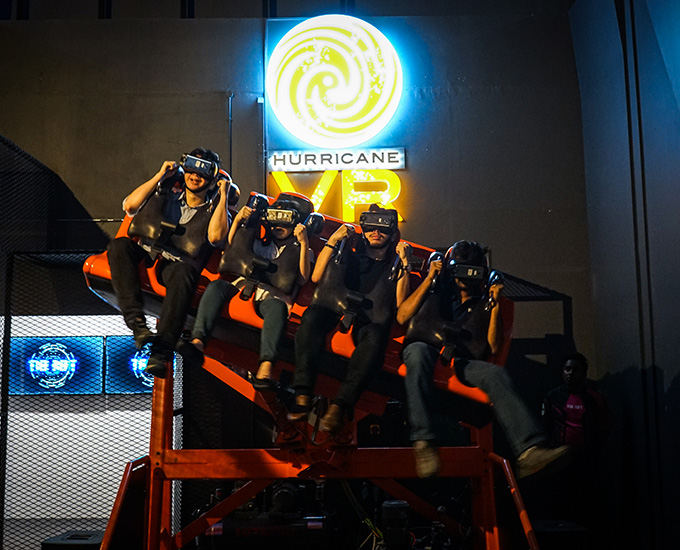 Strap yourselves in for an exhilarating roller-coaster ride that's full of impossible drops and turns
Image credit: Mid Valley Megamall
The Rift uses credits as currency, and it can be purchased in packages. Prices start from RM38 for 4 credits and all the way to RM150 for 20 credits. Each attraction is priced between 1 – 2 credits, which makes it an affordable activity for friends who need to blow off some steam. 
Address: T-012, Mid Valley Megamall, Jalan Syed Putra, Mid Valley City, 58000 Kuala Lumpur
Opening hours: 11AM-8.30PM, Daily
Telephone: 03-2202 1808
Website
---
4. Pamper yourself at an onsen spa at Urban Retreat
---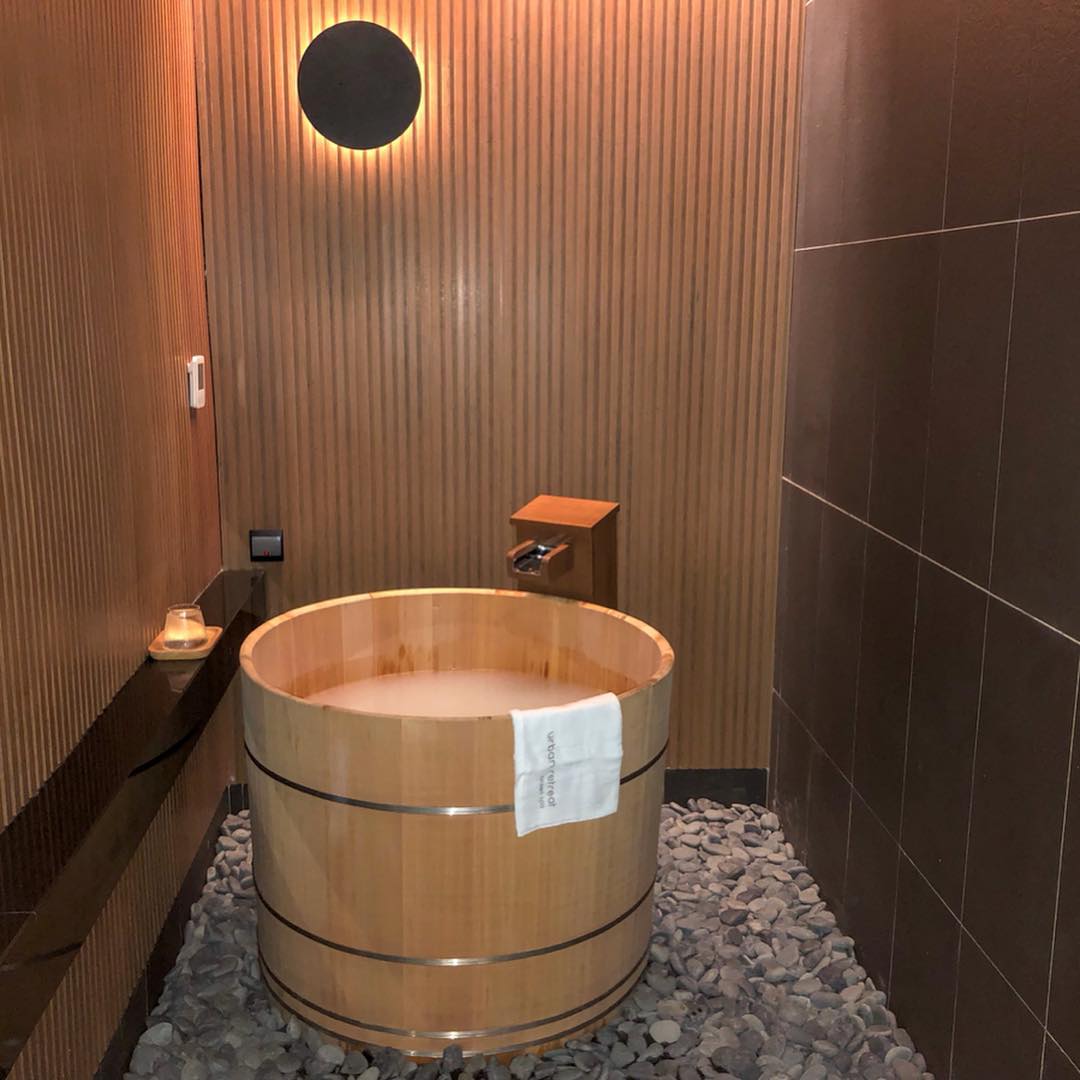 The tubs are specially imported from Japan to replicate the authentic Japanese onsen experience
Image credit: @fatindays
While we Malaysians have plenty of our own kolam air panas scattered around the country, they offer a completely different experience to a Japanese onsen because of the lack of traditional Japanese decor and ambience. 
Enter Urban Retreat, where you can indulge in an authentic Japanese hot tub experience without having to spend an arm and a leg to go to Japan 

A minimalist waiting lounge for you to gather your thoughts before heading in for the treatments
Image credit: @madebyeh
You'll even get your own private tub for some quality 'me' time as you soak in Japan-imported bath salts before being treated to a full body gentle exfoliating session. 
Packages start from RM89 to RM400+ for sessions that can last up to 4 hours.
Address: Lot 2F-02, 163 Retail Park, Jalan Kiara, Mont Kiara, 50480 Kuala Lumpur
Opening hours: 11AM-10PM, Daily
Telephone: 017-881 4486
Website
---
5. Get creative with an art jamming sesh at Yorokobi Art
---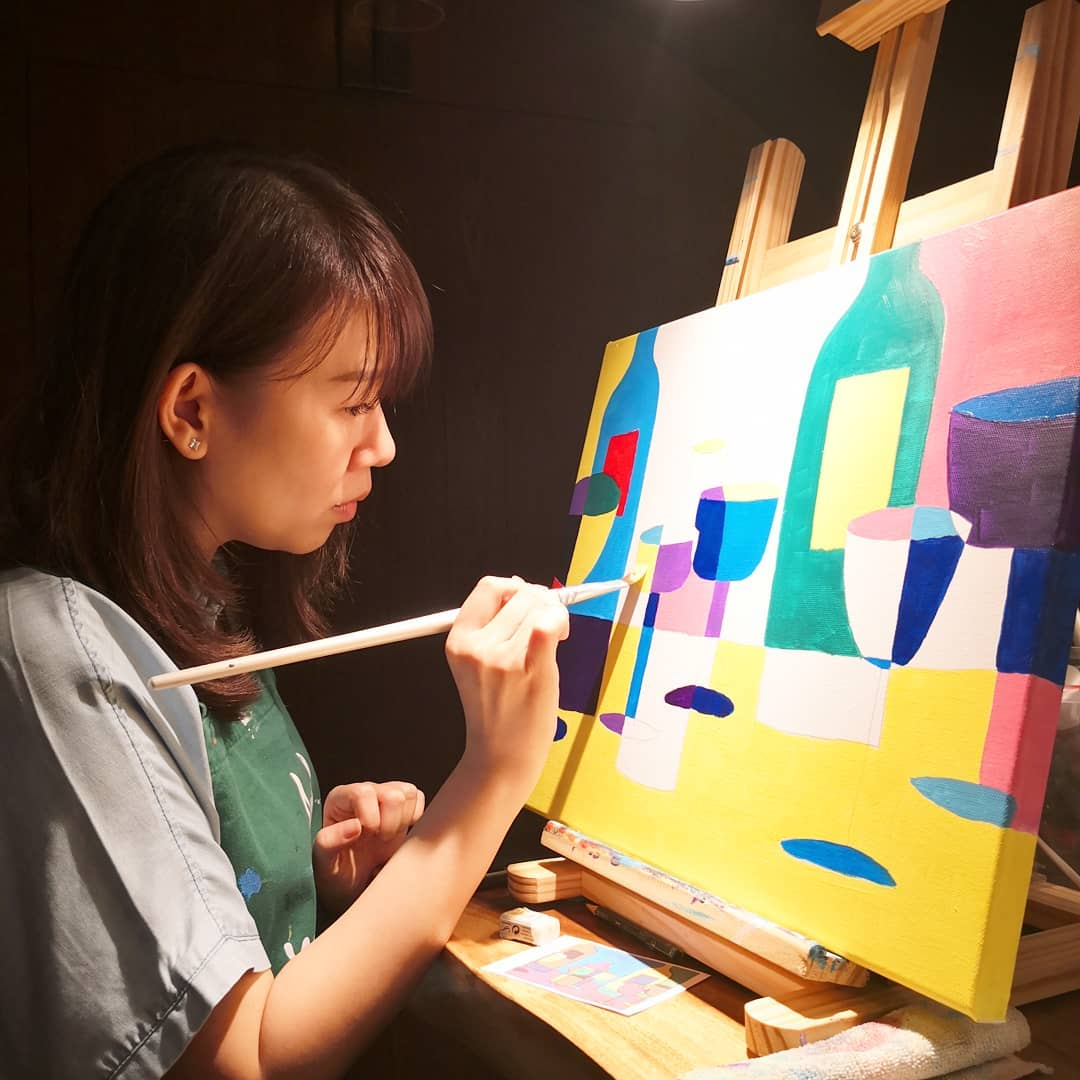 Image credit: @yorokobiart
Art jamming is our answer to the weekly Pendidikan Seni classes we used to have back in school. Just like how those classes were a respite from lessons that drained our brain juices, art jamming can be your creative outlet when a job between cubicle walls leaves you feeling uninspired.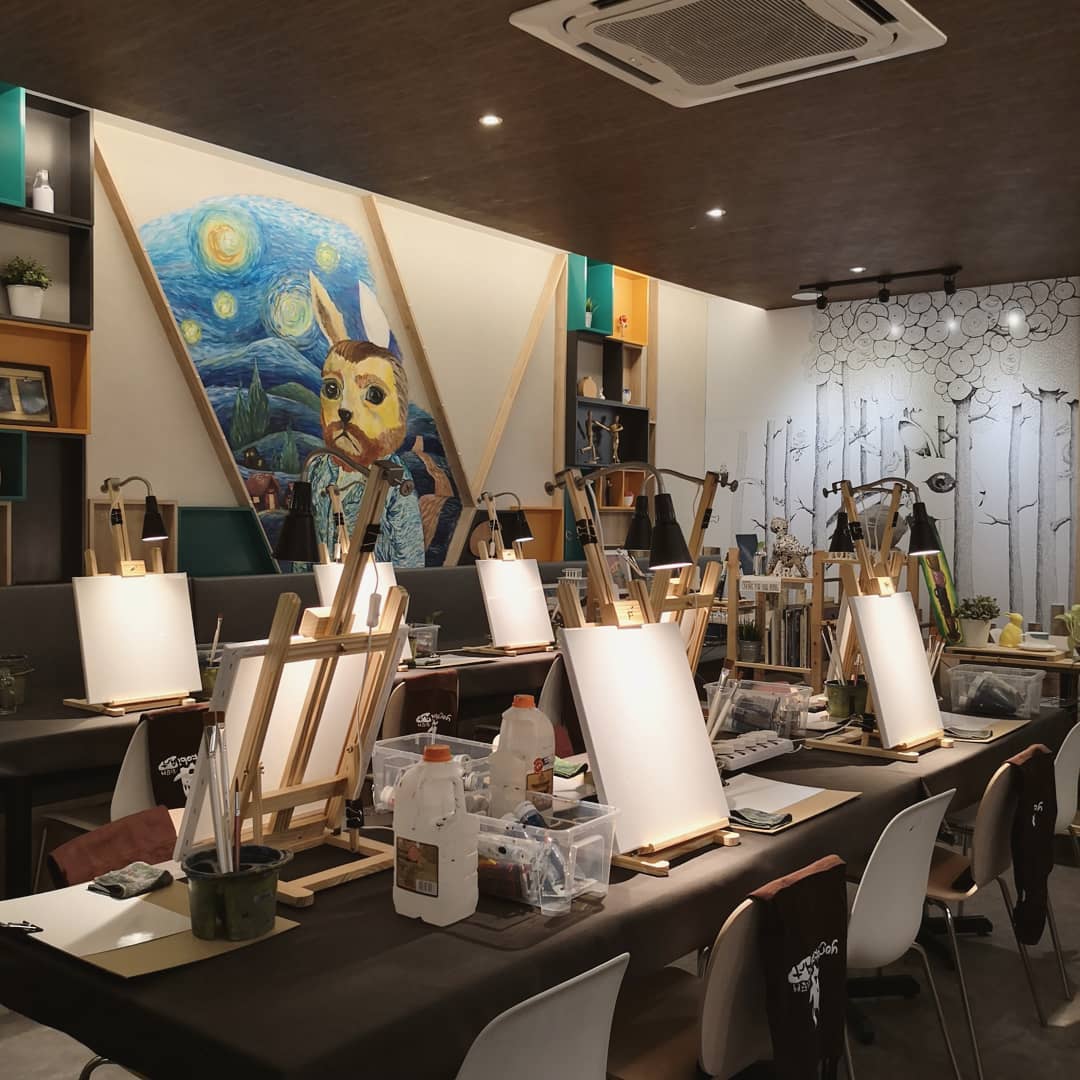 Their creative space comes equipped with all the tools you need and even has a couple of murals on their walls to inspire you
Image credit: @yorokobiart
Let your imagination run wild from just RM68/person for a 2-hour session at Yorokobi Art. It doesn't matter if you're a rookie or a seasoned artist – all you need to do is pick up that brush and get going. 
You get to bring home your pieces too, so this will be great if you want to spruce up your living room walls or are planning to surprise a loved one.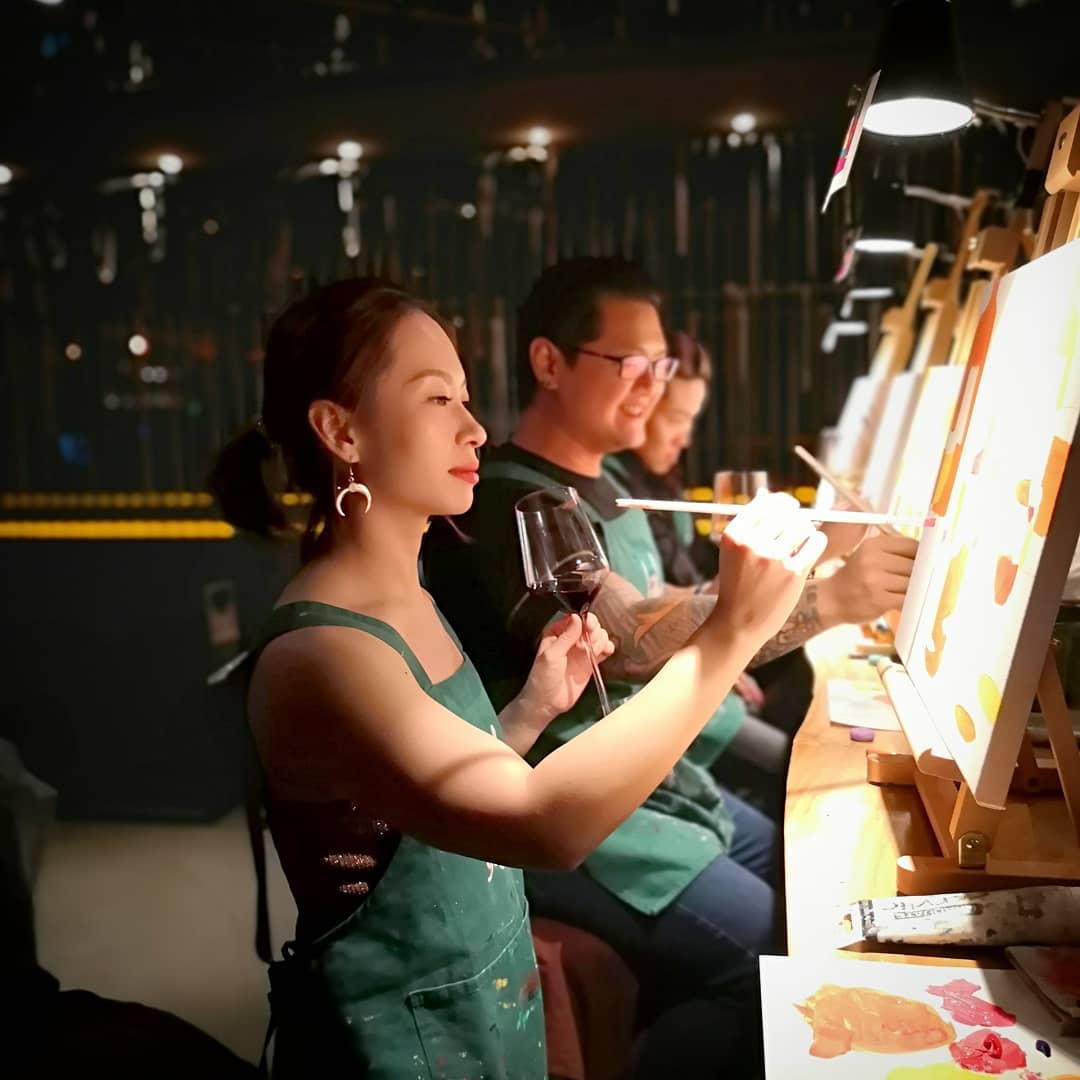 Image credit: @yorokobiart
If you're really looking to unwind and don't mind splurging, go for their Free Flow Wine Buffet Art Jam (from RM220/person). A glass of wine that never runs out could just be the thing you need to finish your masterpiece. 
Address: 12A-1, Jalan Radin Bagus 8, Bandar Baru Sri Petaling, 57000 Kuala Lumpur
Telephone: 03-9054 9538 | 012-633 0538
Website
---
6. Climb Bukit Tabur for a view of the skyline & mountaintops
---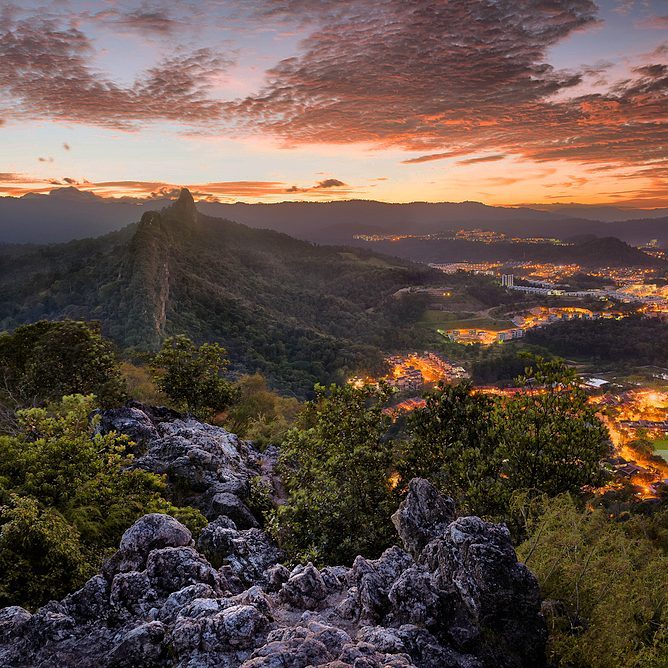 Image credit: @expatgomy
If you've been itching for a getaway to the serene mountaintops of Mount Kinabalu or the limestone hills lining Ipoh's horizon but simply can't find the time, Bukit Tabur is the place to visit. You'll get the same fresh air and scenic view you've been dreaming of without having to leave KL, as it's a mere 20km drive from the city centre.

Another view of Bukit Tabur where you'll see luscious green hilltops surrounding a lake
Image credit: @visitklofficial
You'll need to be somewhat experienced to tackle the rocky terrain. But you'll be rewarded with a gorgeous view of both the city skyline and mountain range once you reach the peak. Locals have given this hiking spot the name "dragon's back," referring to the protruding ridge that makes up the "dragon's" spine and extends towards the horizon. 
Bukit Tabur is also just a stone's throw from Zoo Negara, so you can drop by for a visit once you've made your way down from the top. 
GPS Coordinates: 3.234341, 101.749541
Opening hours: Open daily
Entry Fee: RM5/pax
---
7. Indulge in affordable retail therapy at OK Go
---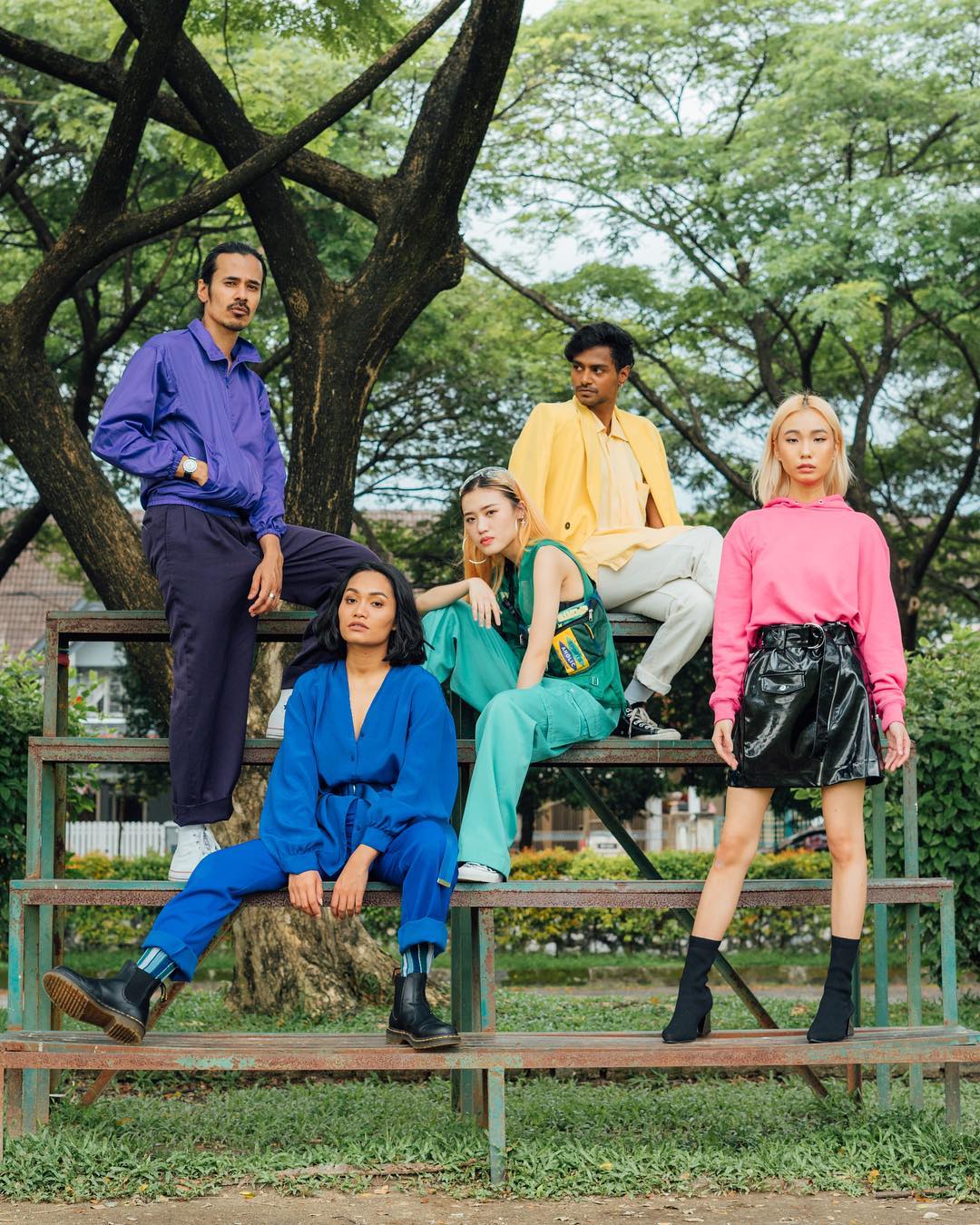 Image credit: @okgostore
Today's eco-conscious community are quickly making the move from fast fashion to thrifting for pre-loved clothes instead. If you can't wait for your next paycheck to indulge in some retail therapy, head over to thrift stores like OK Go – you won't burn through your money quite as fast.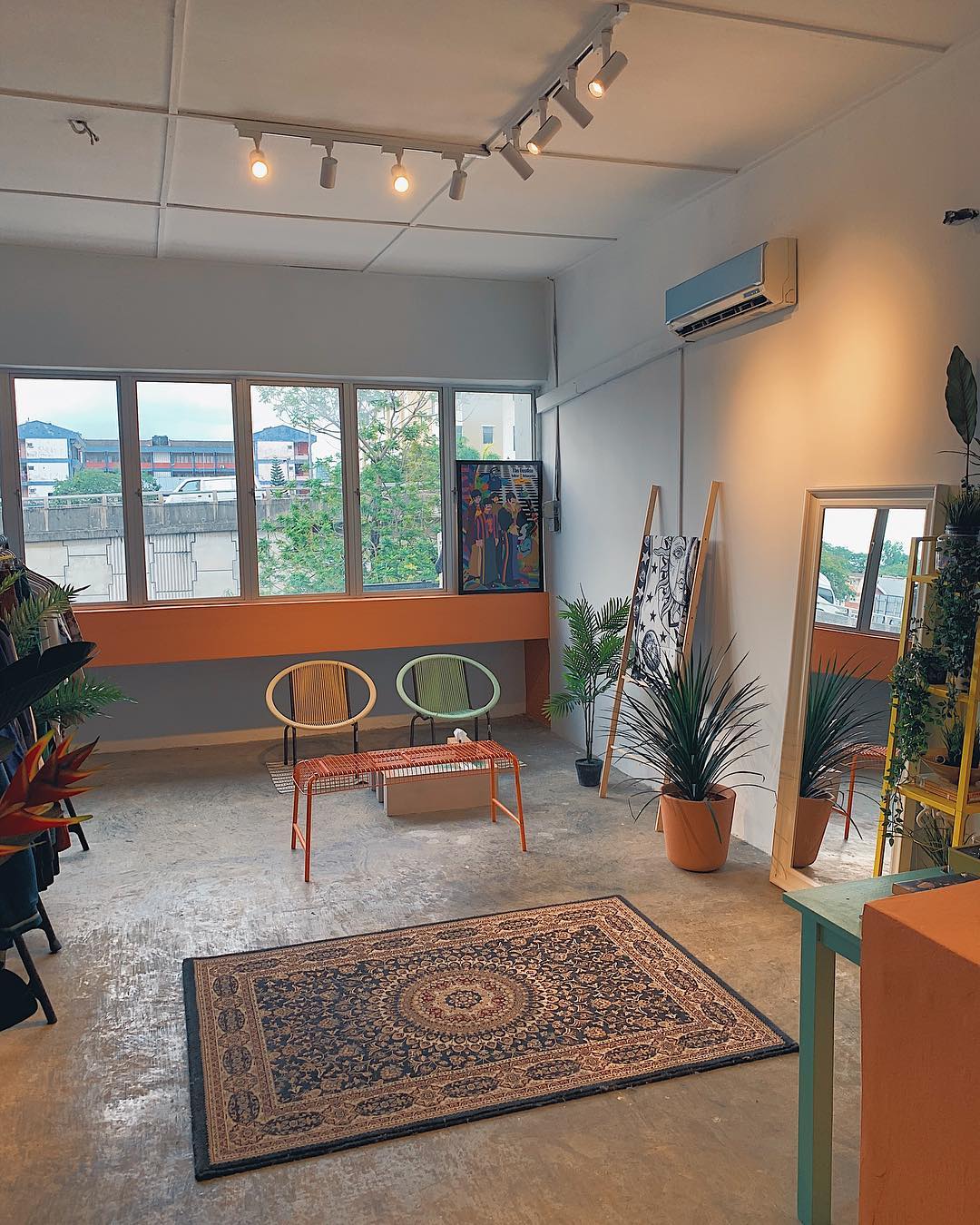 Pastel rattan chairs and an orange wire rack makes up the seating area where the Persian rug takes the most attention
Image credit: @okgostore
Their boho-chic interior matches the kind of clothes you'll find on their hangers: carefully curated vintage items that are in good condition and most importantly, still fashionable.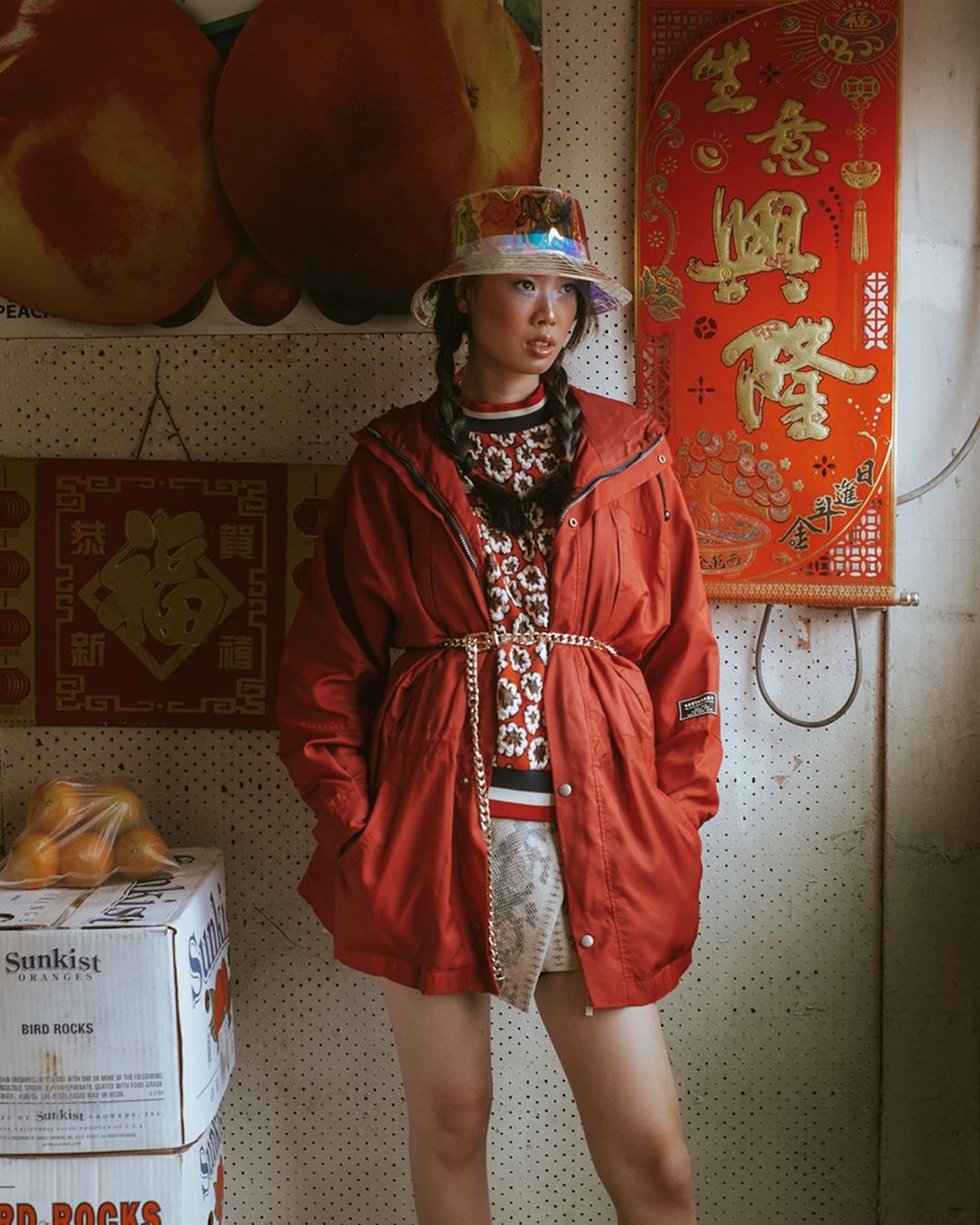 Outerwear from OK Go
Image credit: @bunnyboo83
We paid a visit here and were pleased to find out that everything they have on sale costs less than RM50, including jeans and jackets. Outerwear and tees average at about RM25-RM29, so you can stock up on wardrobe essentials to your heart's content without breaking the bank.
Address: 17A, Jalan SS 18/1B, 47500 Subang Jaya, Selangor
Opening hours: Tue-Sat 12PM-9PM | Sun 12PM-5PM (Closed on Mondays)
Telephone: 011-3775 4723
Website
---
8. Laugh through the night with Crackhouse Comedy Club
---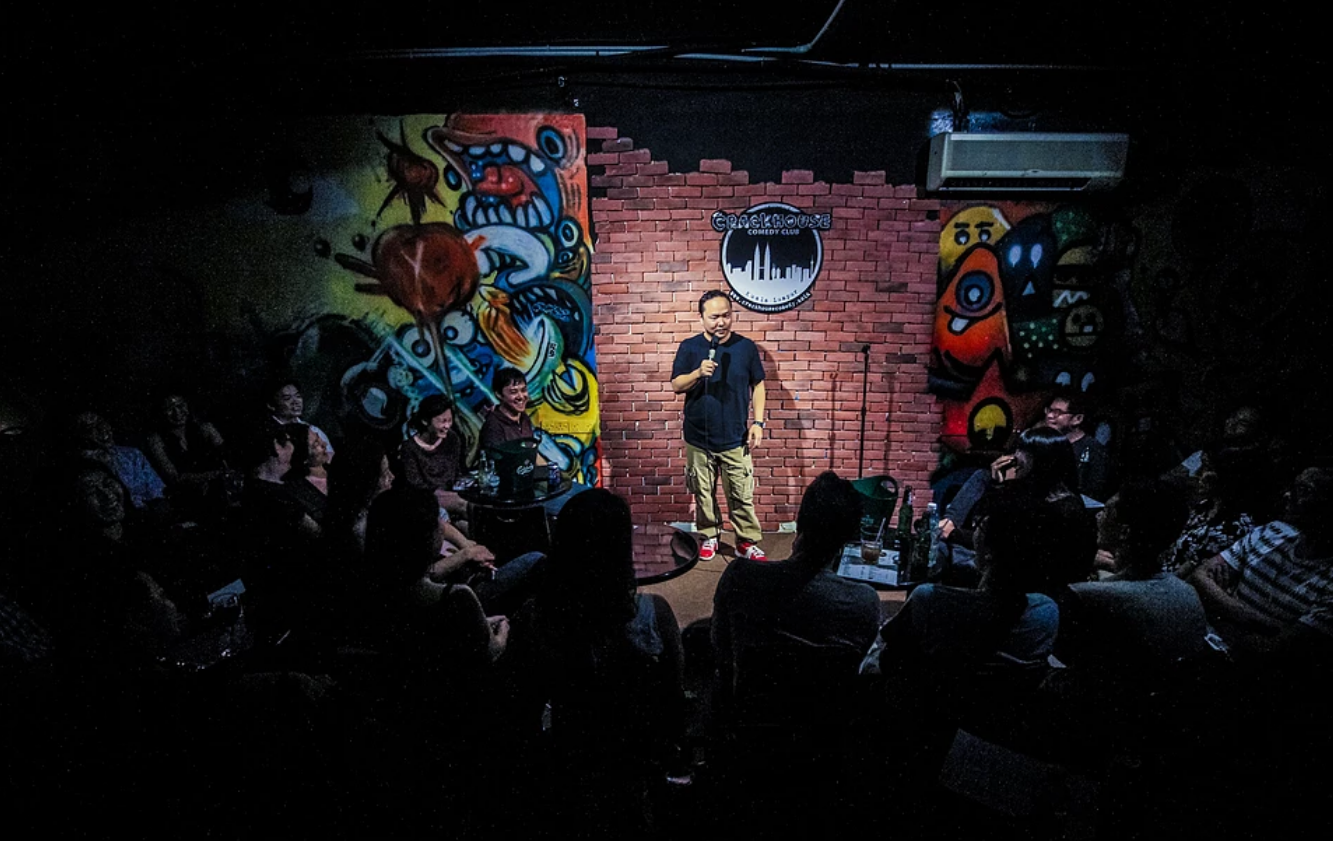 Image credit: Crackhouse Comedy Asia
A night of stand-up comedy and funny gags is a great way to switch up your weekly routine of pub crawling. Just head over to a Crackhouse Comedy Club show, which happens to be the longest-running comedy show in KL since 2014.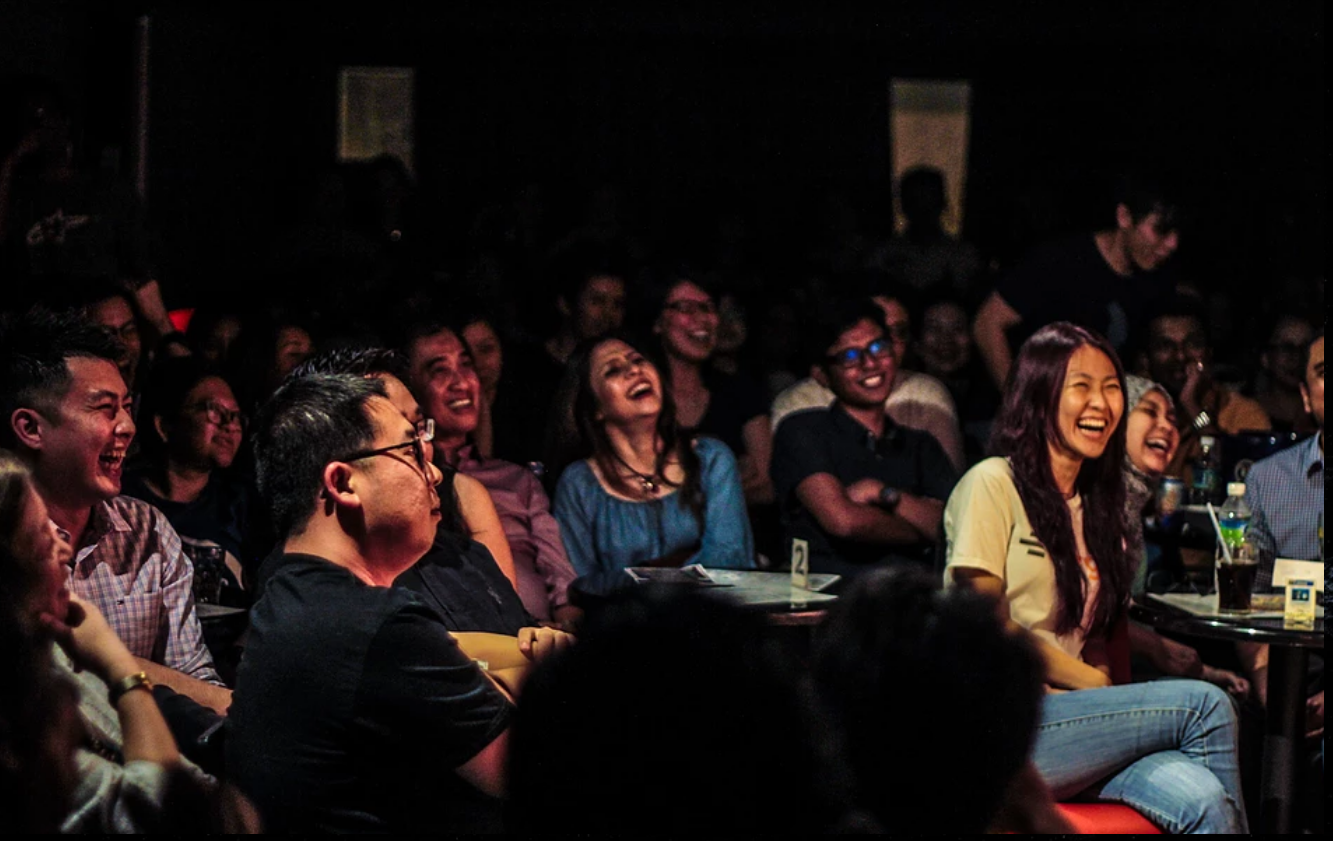 Image credit: Crackhouse Comedy Asia
Keep your eyes peeled for nights that feature some of Malaysia's most hilarious comedians like Harith Iskander and Dr. Jason Leong. With ticket prices ranging between RM10 and RM40, this affordable after–work activity is the perfect energizer to mute any work blues you have. 
Address: 24A, Lorong Rahim Kajai 14, Taman Tun Dr Ismail, 60000 Kuala Lumpur
Opening hours: Mon-Fri 8PM-12AM (Closed on weekends)
Telephone: 017-617 7984
Website
---
9. Organise a board game night at Tabletop Boardgames
---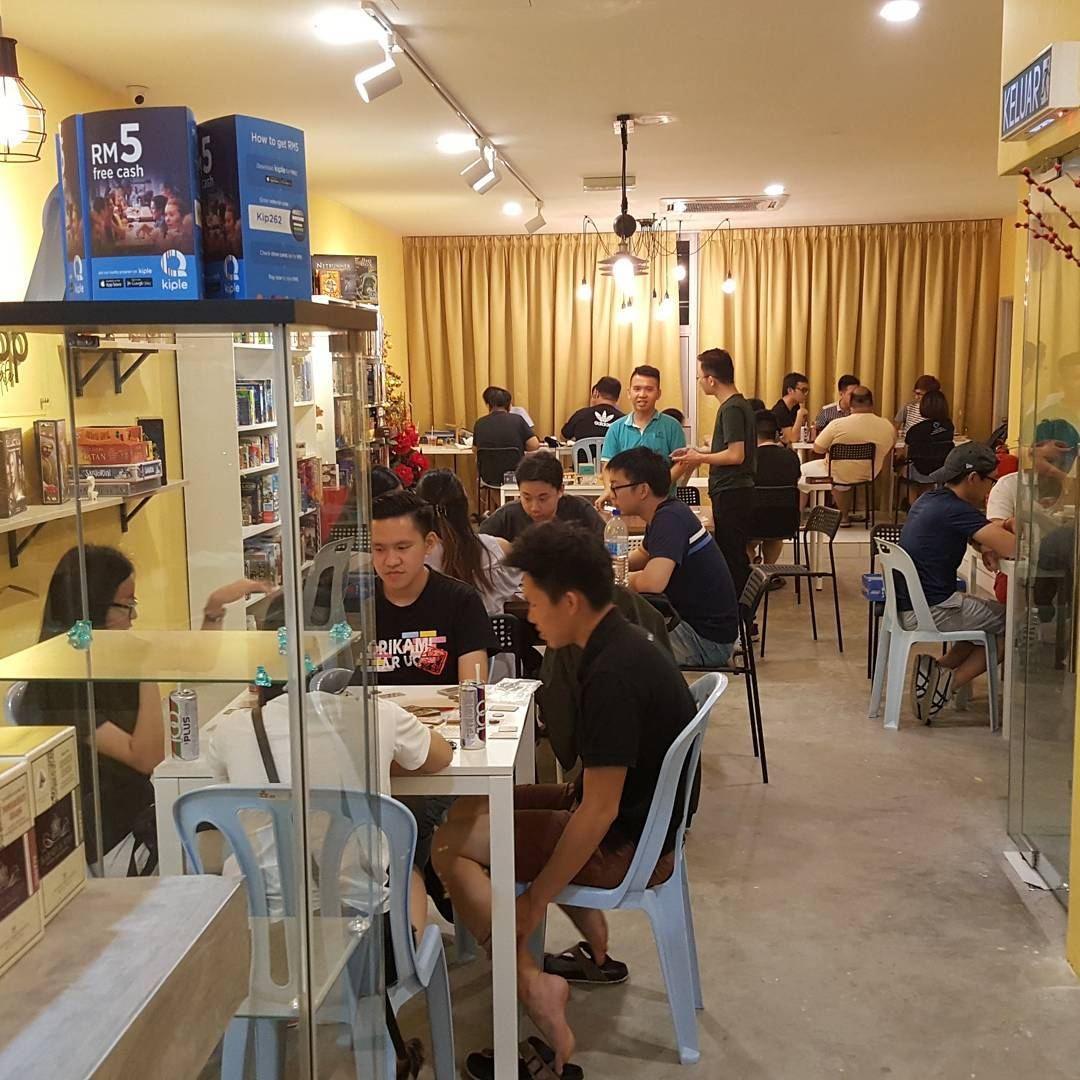 Image credit: @kamachong
If you've been hankering for some quality bonding time with your mates, jio them out for a board game session. 
The board games that line the shelves of Tabletop Games aren't the typical sort that we're used to, like Monopoly and Scrabble. From Fearsome Floors to Catan, they carry an extensive range of international selections that you can't easily find in Malaysia.

Image credit: @tabletop_boardgames
The best thing about Tabletop Boardgames is their competitive rates. They have a fixed rate of RM17/pax for the whole day. This means you'll have more than enough time to try out every game that catches your fancy. 
Address: 10-2, Jalan Radin Bagus 7 , Bandar Baru Seri Petaling, Kuala Lumpur
Opening hours: Mon 5PM-10PM | Wed-Fri 5PM-10PM | Sat 12PM-11PM | Sun 12PM-10PM (Closed on Mondays)
Telephone: 017-361 4679
Website
---
10. Make your own cups at Tadpole Cafe 
---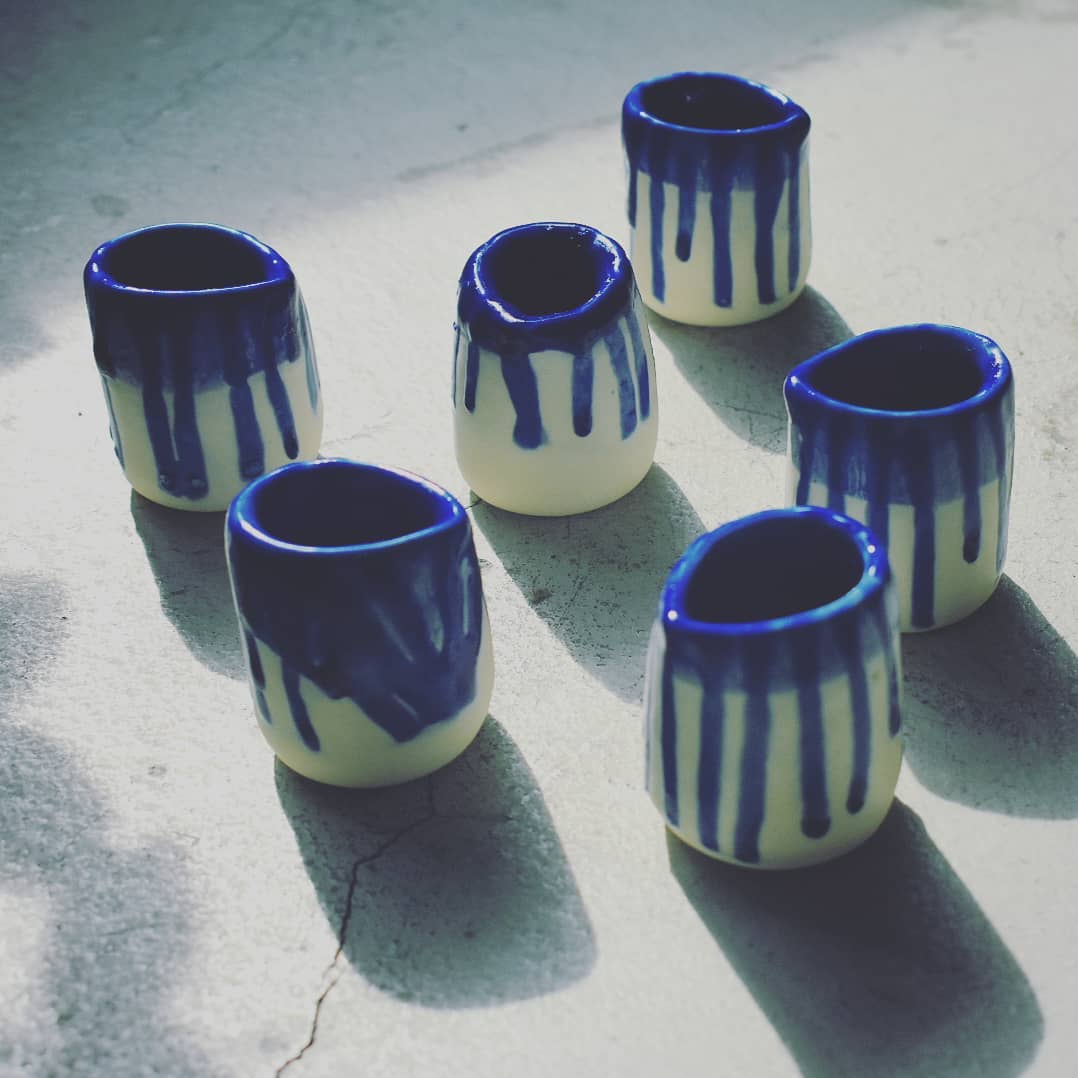 Image credit: @tadpolecafe
Ask anyone under the age of 30 about pottery, and they'll assume it's a niche art associated with the likes of old artists or bored housewives. But after giving it a go ourselves, we can vouch that even younger people will enjoy getting their hands messy while learning the delicate craft. 
Nestled on a 2nd floor shop lot in SS15 Subang Jaya, Tadpole cafe is a cafe-cum-pottery studio that caters to a daily stream of youths. You only need to spend RM20 in a single receipt on drinks or desserts to get a free pottery session.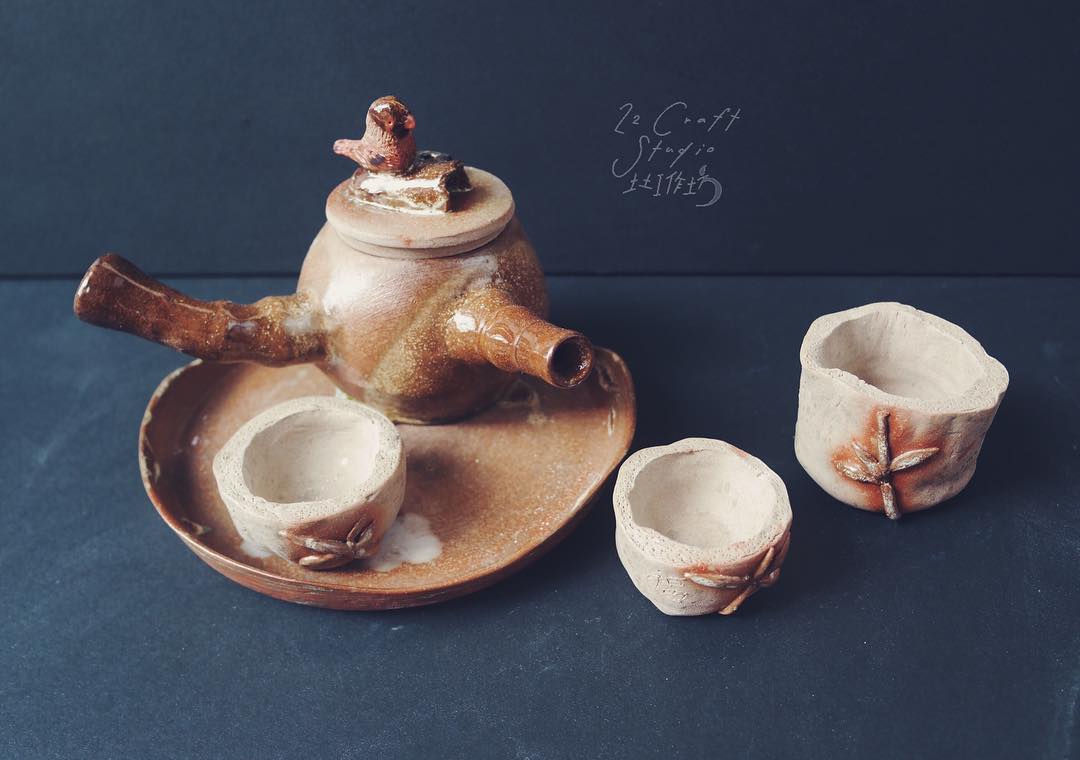 Image credit: @22tutucraft
Do take note that there's an additional fee of RM20 if you want your product to be fired in a kiln so that it can be added to your teacup collection. This is a good chance for those who have been meaning to dip their toes into pottery as classes elsewhere usually start from RM100/class. 
Address: 95, Tingkat 2, Jalan SS15/4C, SS 15, 475 00 Subang Jaya, Selangor
Opening hours: Tues-Sun 4PM-11:59PM (Closed on Mondays)
Telephone: 016-626 2603
Website
---
After work activities in KL
---
Most of us slave half our days away at our desks, which makes it all the more important to cherish the moments we have outside of our cubicle walls. For the stressed white-collar workers out there, give some of these activities a try so you can power through all that adulting.
Here are other things to do in KL: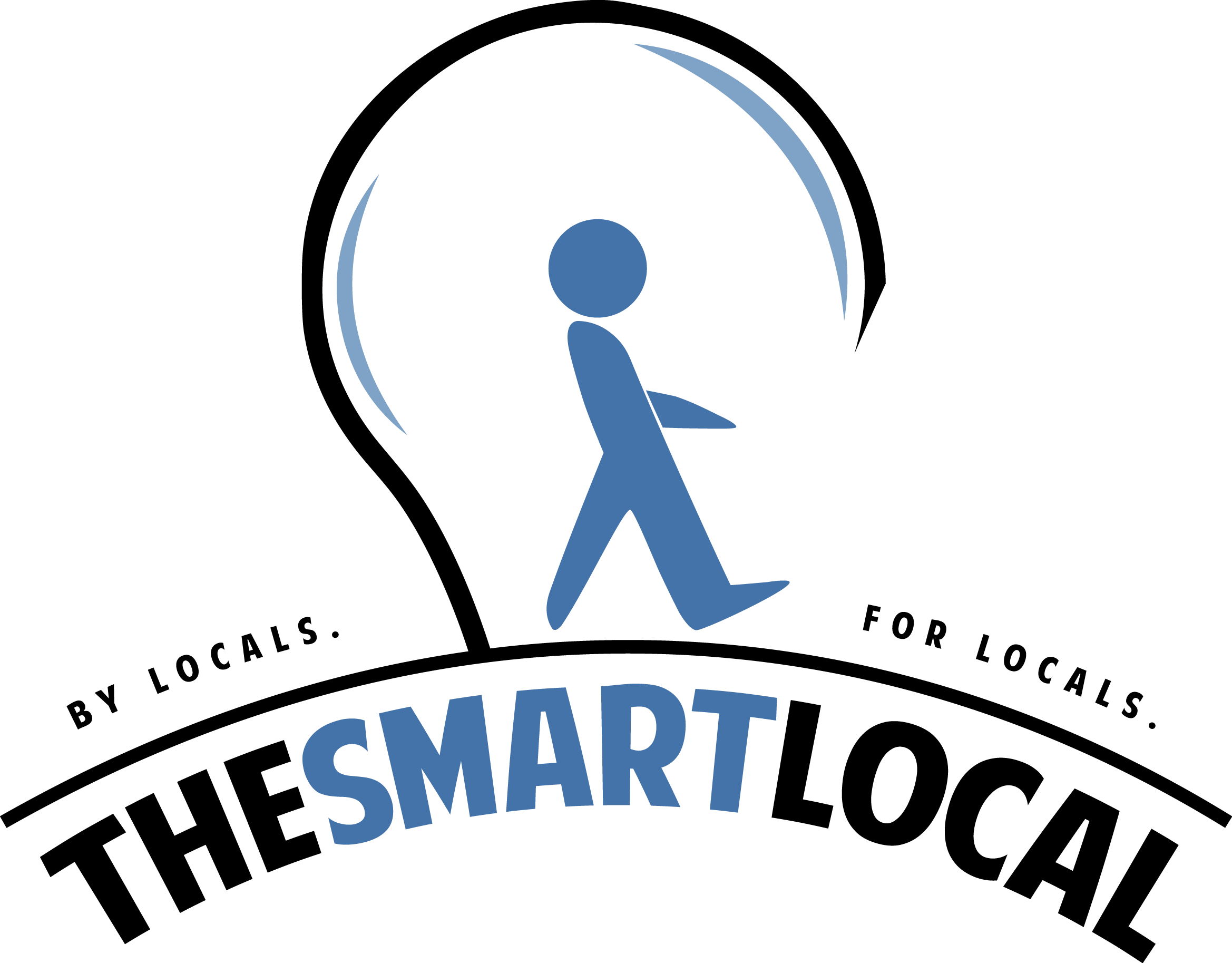 Drop us your email so you won't miss the latest news.