Affordable yoga classes in KL
---
Yoga has practically become a staple in the millennial diet, but getting in some zen time often comes with a steep price tag. If you don't want to bust your wallet to get a workout in, there are plenty of budget-friendly options in Kuala Lumpur for you to stretch that tension away. 
With classes below RM30/session, here are some affordable yoga classes to help you achieve your #fitnessgoals.
---
1. Dancepot – dance-inspired yoga (from RM22.50/session)
---
Dancepot was originally a training ground for aspiring ballerinas, but they now welcome those interested in both fitness and dance, with classes like yoga and zumba available.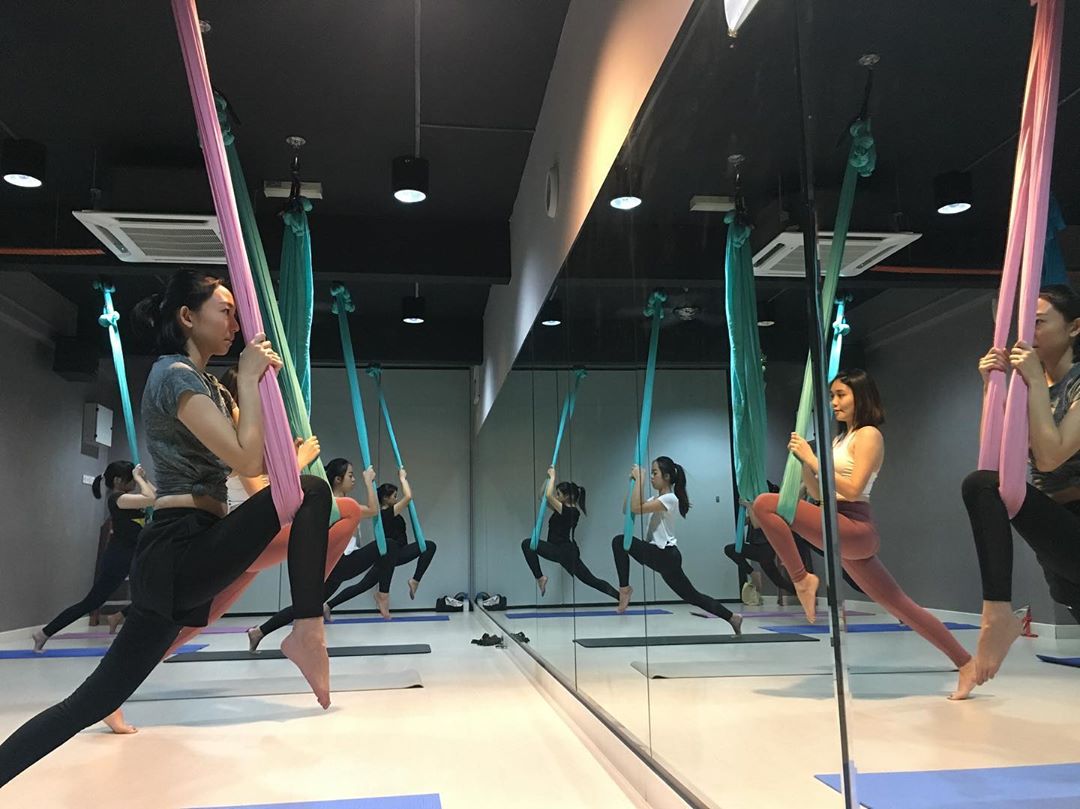 They offer 3 types of yoga classes: yoga, aerial yoga, and yoga wheel (new)
Image credit: @omfactorymy
Their yoga classes are pretty unique, with dance movements incorporated into each routine. Anyone can dive right into them as they're beginner-friendly, so you can take up a new past time that'll get you moving.
For office workers who slave away in front of their computer screens for hours at a time, Dancepot's newest yoga wheel class aims to help correct your hunched posture by stretching the entire front side of your body. 
Fees: From RM90/month
Dancepot
Address: 26-2, Plaza Crystalville, Jalan Danau Niaga 1, Off Jalan Genting Kelang, 53300 Setapak, Kuala Lumpur, Malaysia.
Telephone: 012-3800299
Website
---
2. Prana Yoga – traditional yoga styles (from RM20.80/session)
---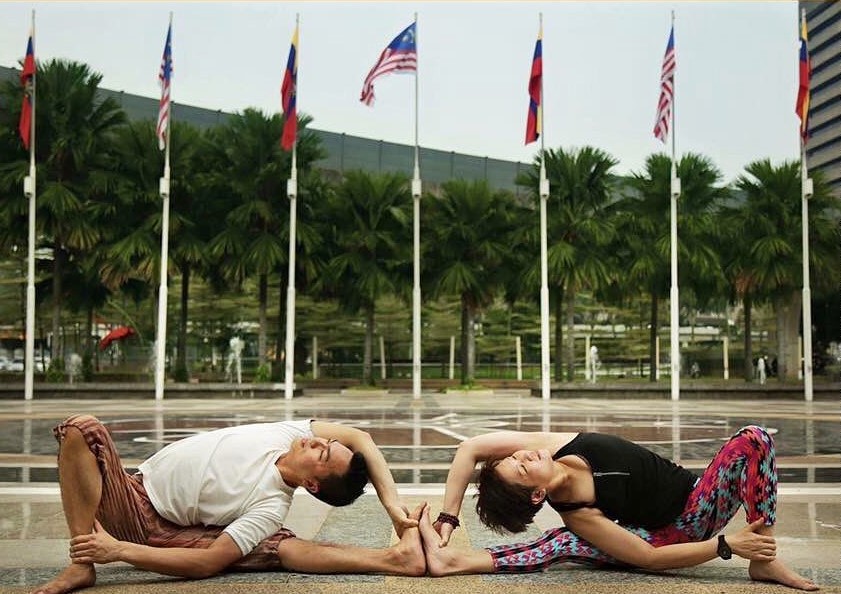 Image credit: @pranayogakl
Prana Yoga offers an all-round experience with yoga, but if you really want to learn it from its roots, they cover more traditional styles as well.
With an array of classes available here, you can choose one that suits your needs. Manage your stress levels with the meditative style of Yin Yoga, and if you prefer to take things slow, Hatha Mysore allows you to practice your poses and breathing at your own pace.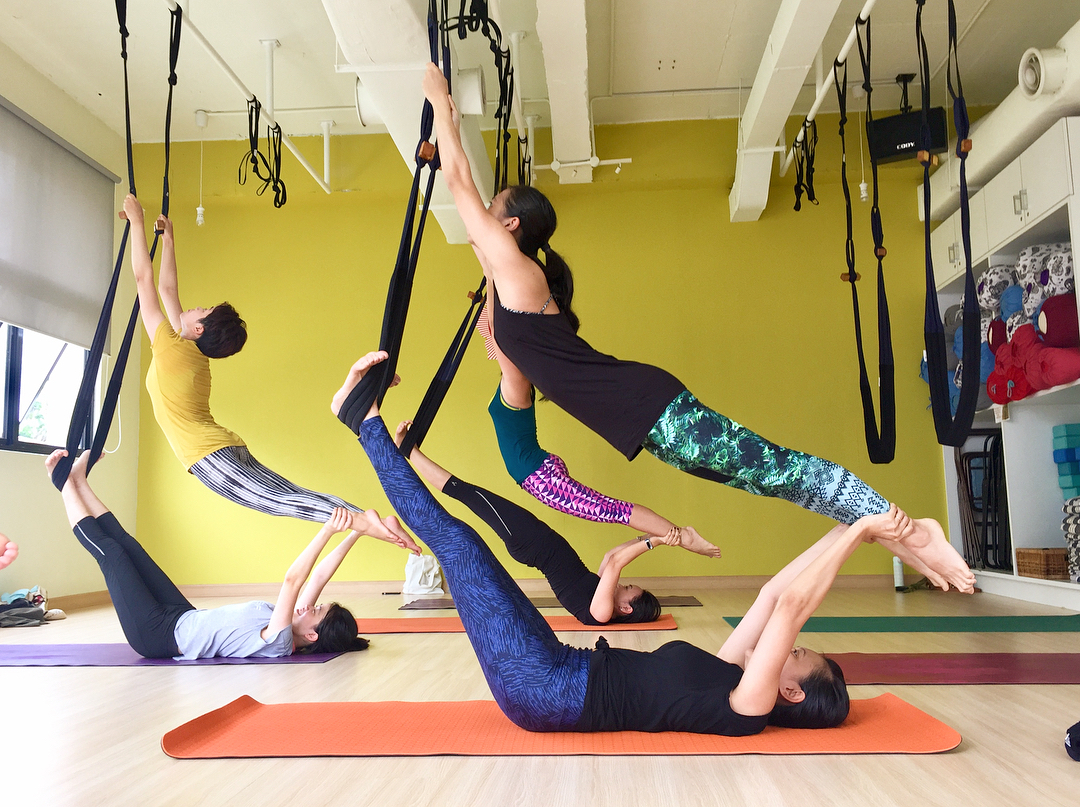 They teach modern styles of yoga as well, like Fly High Yoga
Image credit: @pranayogakl
Fees: From RM140/month
Prana Yoga
Address: Unit 2.3, 2nd Floor, Pusat Kreatif Kanak Kanak Tuanku Bainun, 48 Jalan Tun Mohd Fuad, Taman Tun Dr Ismail, 60000 Kuala Lumpur
Telephone: 012-9764866
Website
---
3. Oscillation – unlimited intense workout sessions (from RM220/month)
---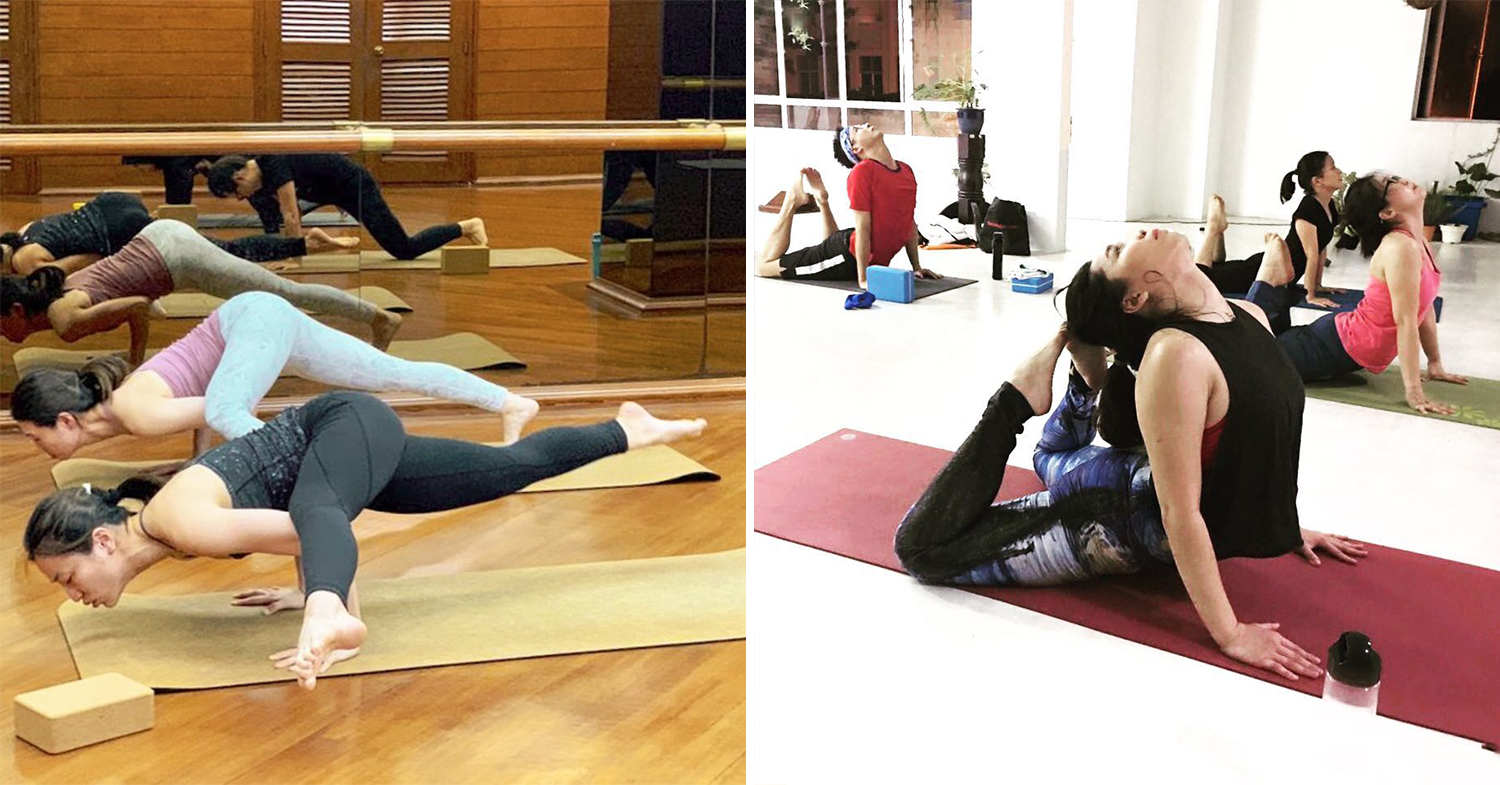 Image credit: @oscillationyoga
With 10 types of classes available at Oscillation, you'll find that many of them are more intensive in nature.
If you've yet to break a sweat in regular yoga classes, try their Vinyasa Movement RX, which will help you develop your flexibility as you bend your body into all sorts of poses – almost similar to that of a contortionist. 
The Re-Align Strength Flow class is for the fiercest contenders who can be pushed to their limits through complex movements that develop strength and endurance.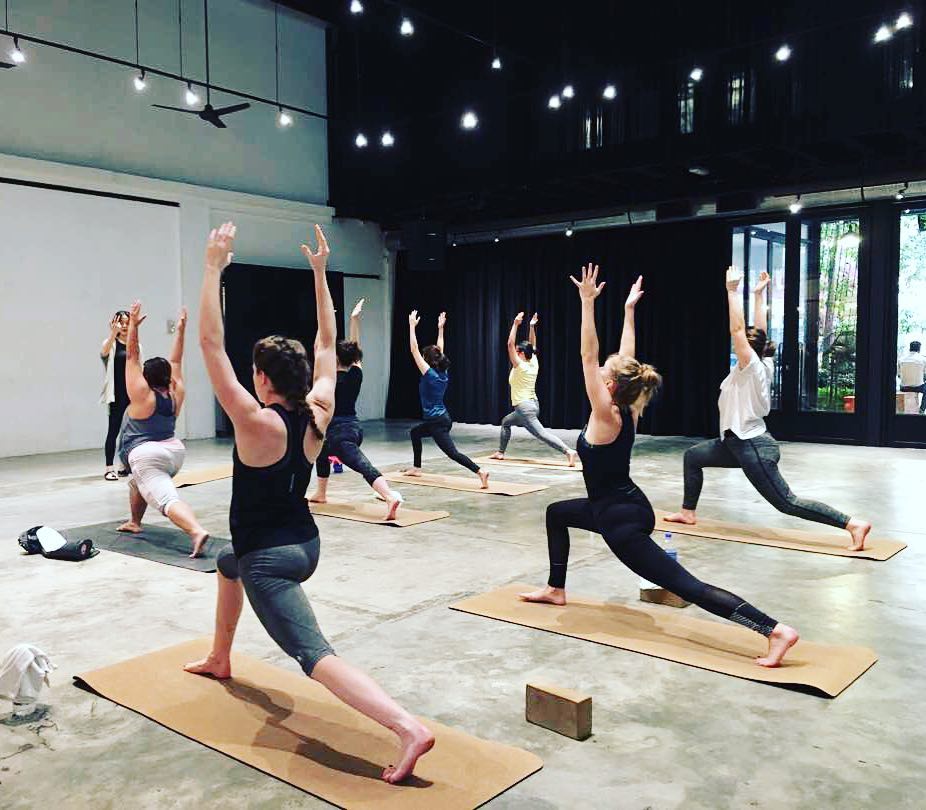 Image credit: @oscillationyoga
Their packages are definitely worth it, especially if you plan to get in daily sessions. With prices starting from RM220/month, a session here costs as low as RM18 if you go just 3 times a week. It's also a superb motivation to workout more often and get your money's worth. 
Fees: From RM220/month for unlimited access to all yoga sessions
Oscillation Kuala Lumpur
Address: Floor 2A, Grand Millennium, 160, Bukit Bintang Street, Bukit Bintang, 55100 Kuala Lumpur, Federal Territory of Kuala Lumpur
Telephone: 03-2776 4531
Oscillation Ara Damansara
Address: Block A – Pacific Place, Jalan PJU 1A/4, Ara Damansara, 47301 Petaling Jaya, Selangor, Malaysia
Website
---
4. Aravind Yoga – unlimited aerial yoga lessons (from RM280/month)
---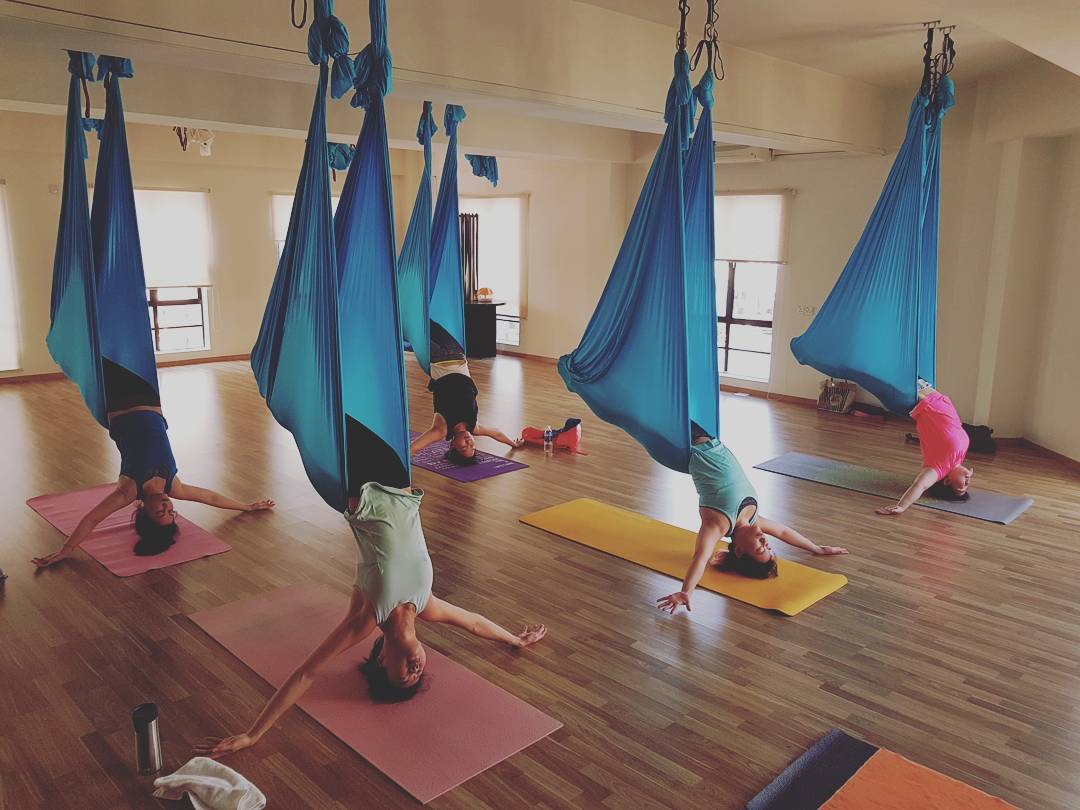 Image credit: @aravindyoga
While yoga has always been known to be a graceful workout, aerial yoga takes it to the next level where you'll work on your poses while suspended in a hammock.
Each session at Aravind will have you feeling as if you're starring in a spin-off from The Greatest Showman. It's perfectly safe too – instructors will teach you how to work on your form so you'll eventually master some complex aerial poses.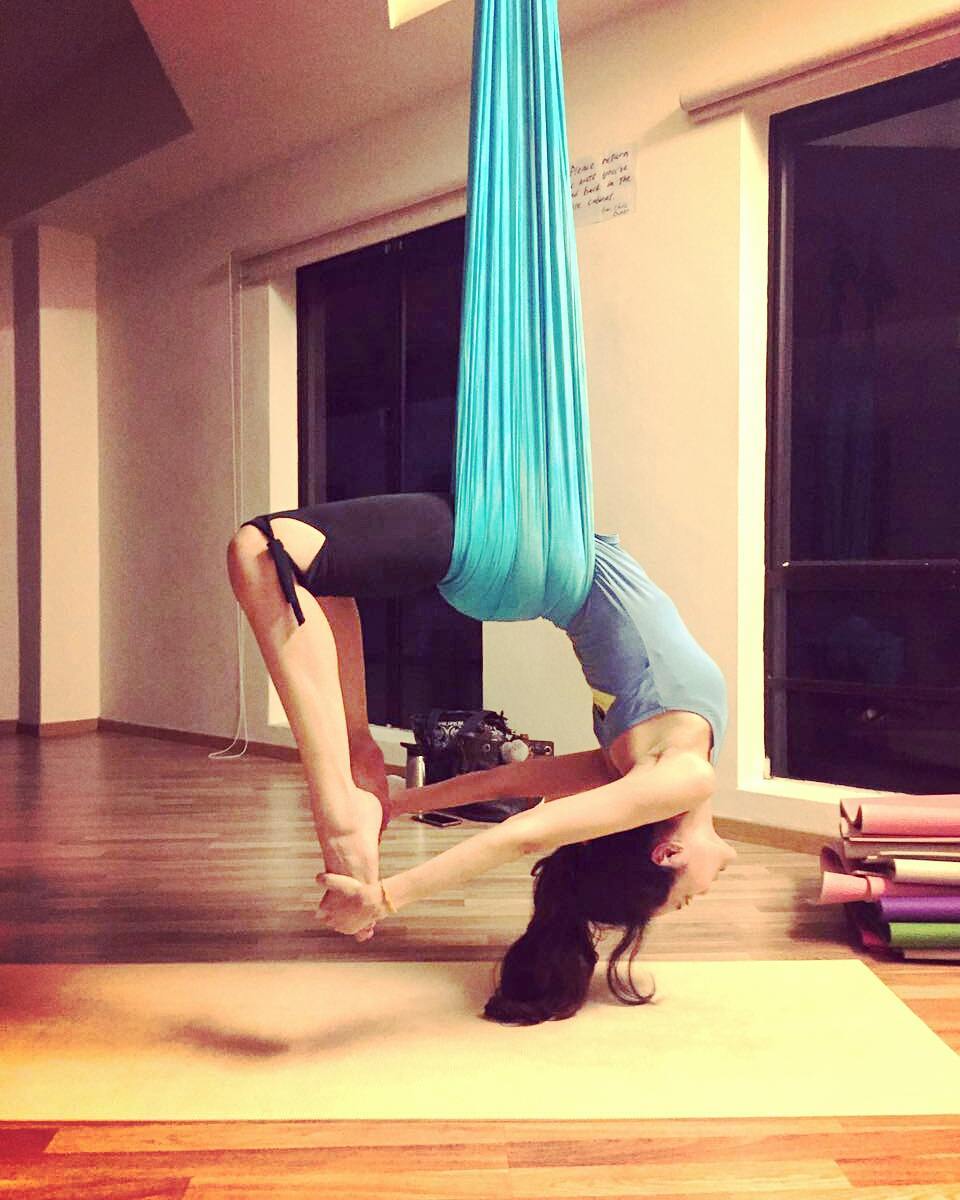 Image credit: @aravindyoga
They have packages for unlimited classes, and if you put in an average of 3 workouts a week, you're getting your money's worth of RM23/session. Time to wake up earlier to get that morning workout in! 
Fees: From RM230/month for unlimited access to all classes
Aravind Yoga
Address: Block L-2-2, Plaza Damas, 60, Jalan Sri Hartamas 1, 50480 Kuala Lumpur.
Opening hours: 11AM-6PM
Telephone: 019-5900 457
Website
---
5. Manasa Yoga – yoga with props (from RM22.50/session)
---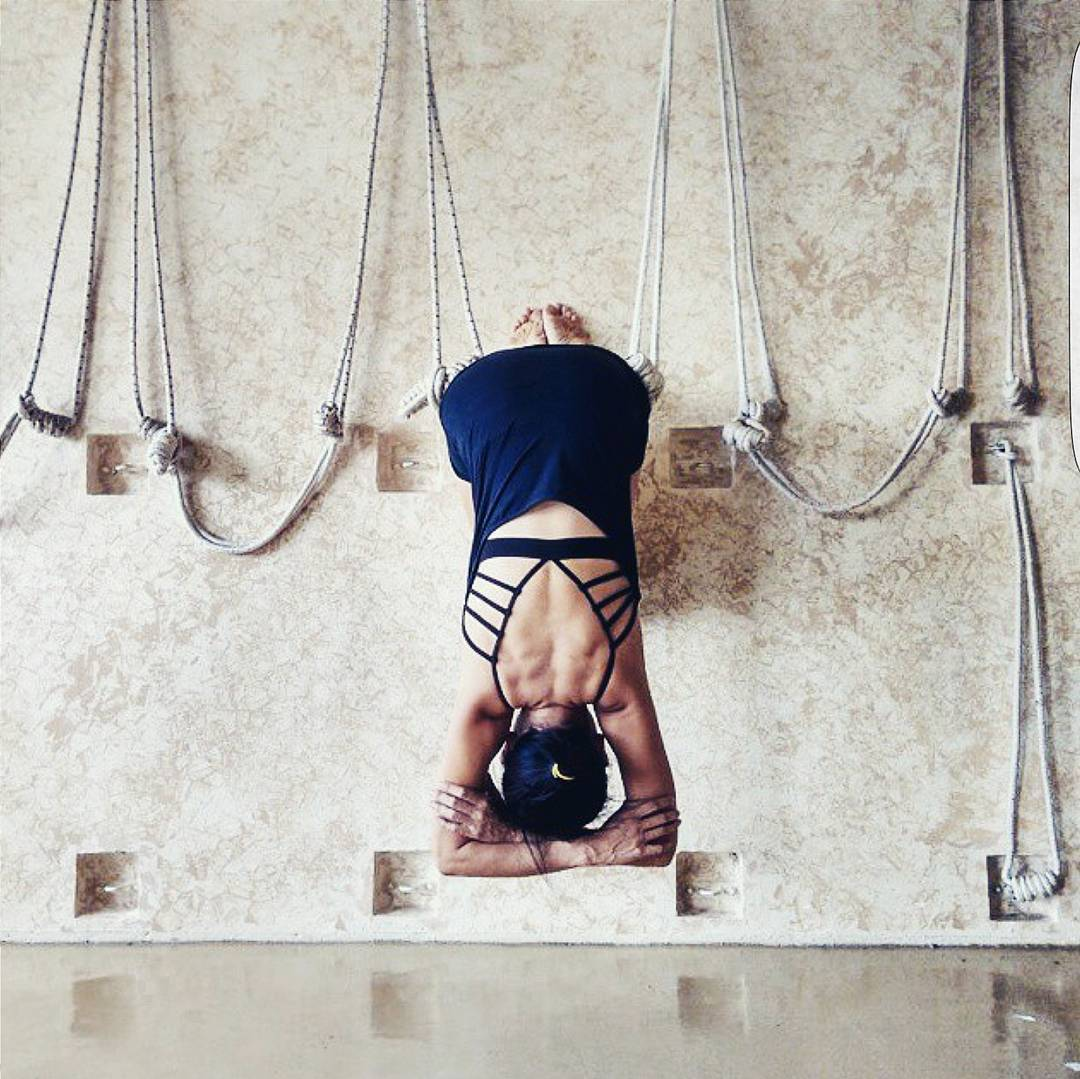 Image credit: @manasayoga
While the fitness gurus on social media can make it all seem effortless, anyone who has ever taken a yoga class would know that it takes lots of practice to get there. If you're looking for an all-round experience, Manasa Yoga's got your back.
They offer different types of classes each day so that you can shake things up in your routine by adding variety.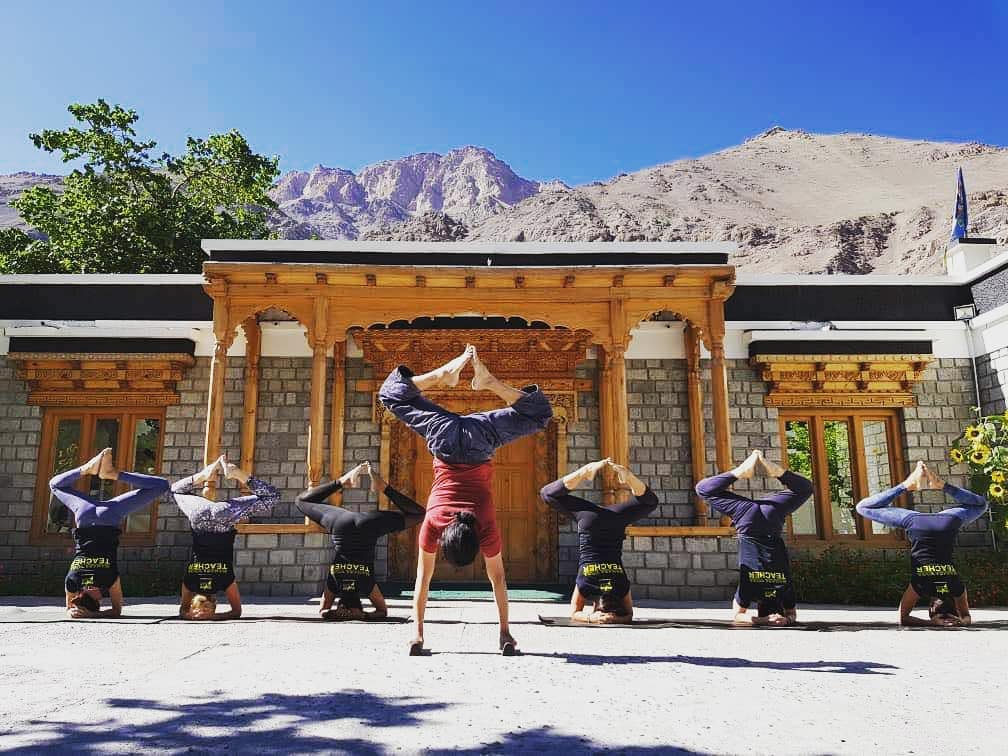 Manasa's instructors rocking the Ladakh pose during a trip to Kashmir, India
Image credit: @manasayoga
Their All About The Props class incorporates the use of equipment like bolsters and straps during sessions, so that you get to hold advanced postures longer. This class can come in handy for days when you need to release any pent-up tension or stress. 
Fees: From RM90/month 
Manasa Yoga
Address: No. 47A, SS2/64, 47300 Selangor, Malaysia
Telephone: 03-7875 9544
Website
---
6. Yoga One That I Want – a chic studio with an in-house cafe (from RM16.25/session)
---
We stan a supportive community that helps empower youths. Yoga One That I Want offers an attractive discounted rate for students, with prices going as low as RM16.25/class. If you're itching for some form of release after a stressful day packed with assignments, this budget-friendly activity is a perfect way to loosen all that tension.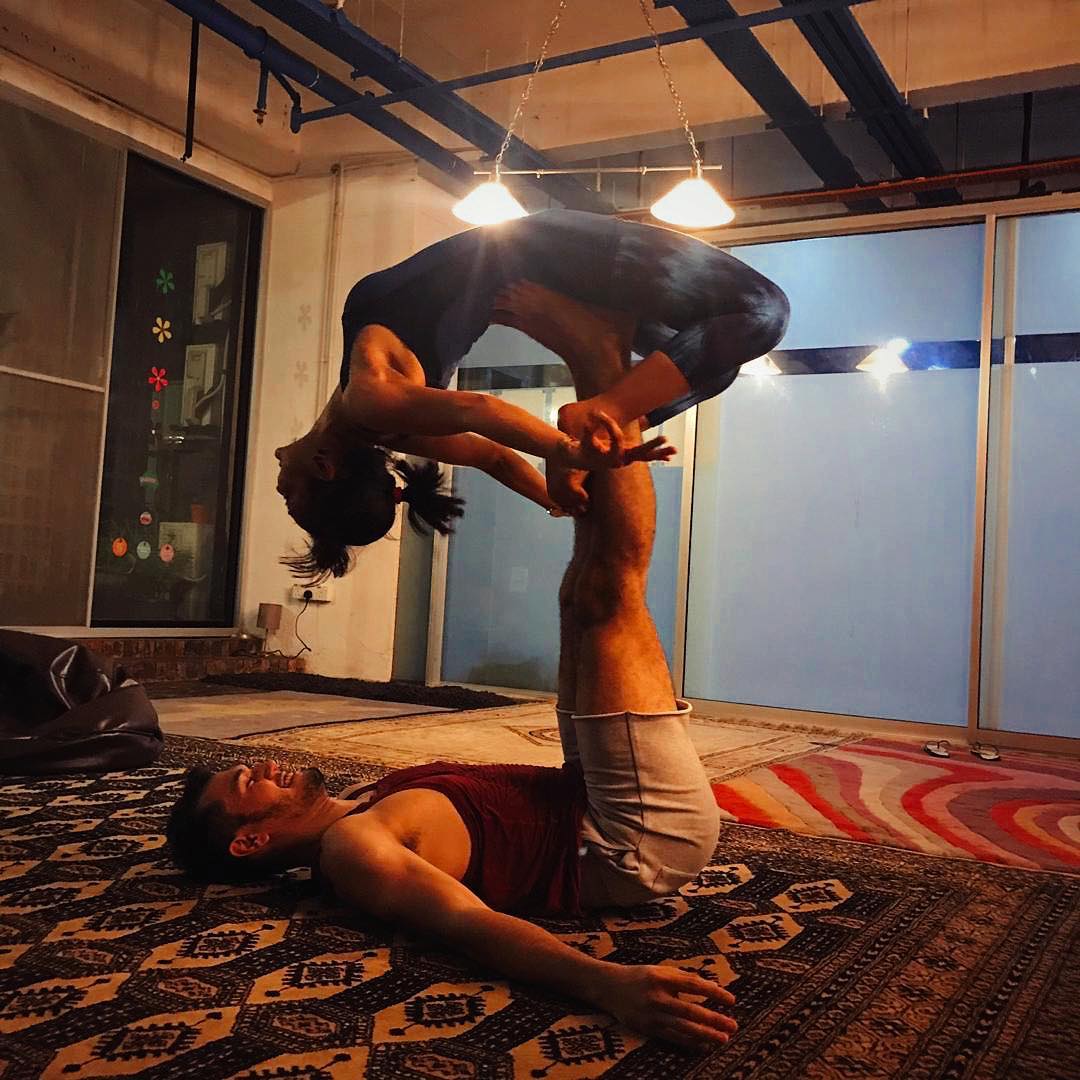 Image credit: @kyrieazry
They have 5 locations in Klang Valley, which makes it super accessible for students across the area. You'll get an intense yoga session with classes like Ashtanga Vinyasa Yoga, an energetic style of yoga that works up a sweat in mere minutes.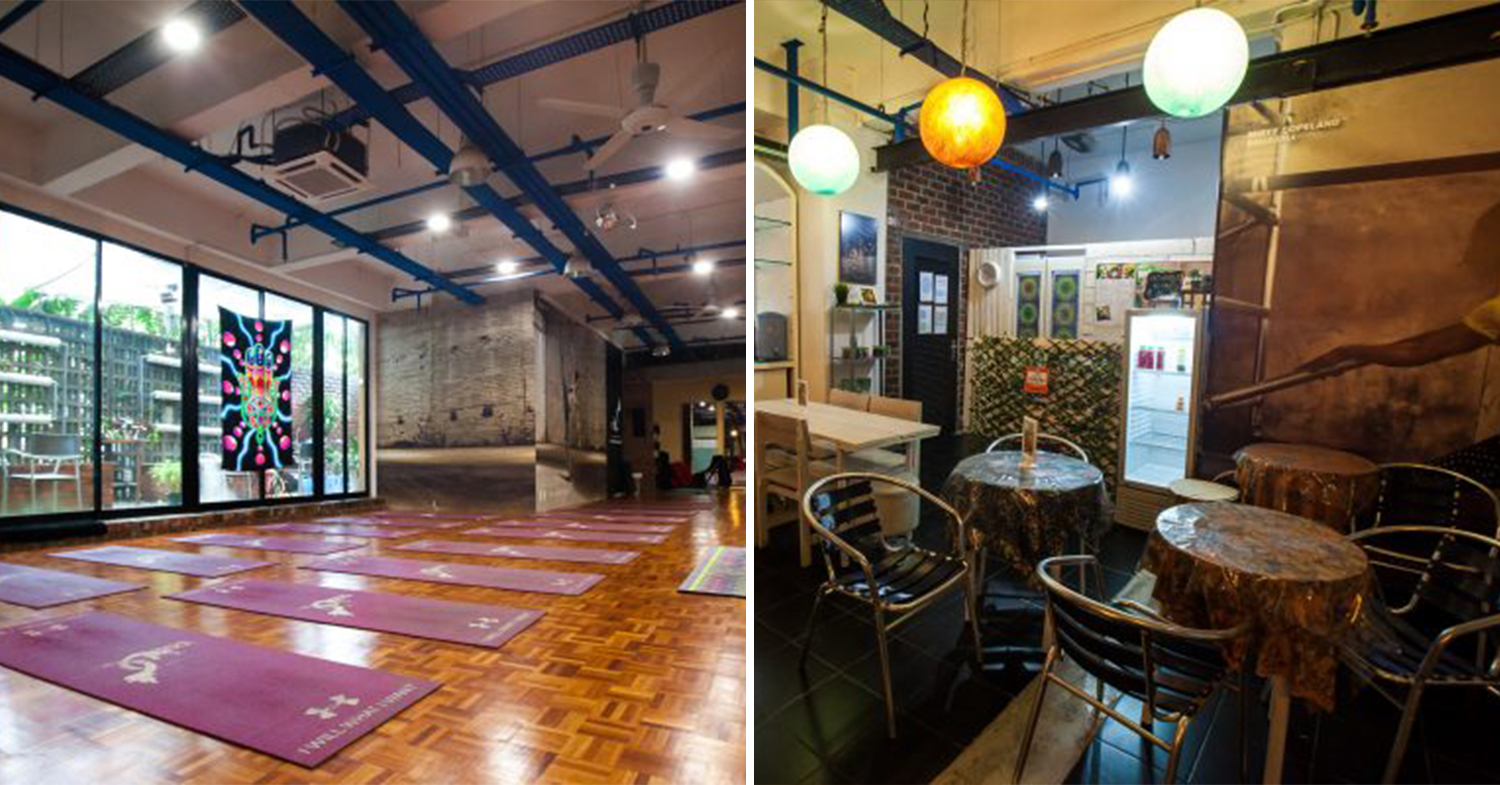 "The Hippie Hub" location in Damansara Perdana
Image adapted from: Yoga One That I Want
Their Hippie Hub outlet in Damansara Perdana is the most popular with members for it's aesthetically-pleasing interior where you'll see industrial-like ceilings and walls with chic decor. 
Fees: From RM20/session (student price) and RM50/session (regular price)
Yoga That One I Want Damansara Perdana
Address: Hippie Hub, G16 Blok 3, Level G, Perdana Emerald Condominium, Lot 6, Jalan PJU 8/3, Damansara Perdana
Telephone: 013-300 5980
Website
See all their outlets here
---
7. Align Yoga – exercises that target your posture (from RM27/session) 
---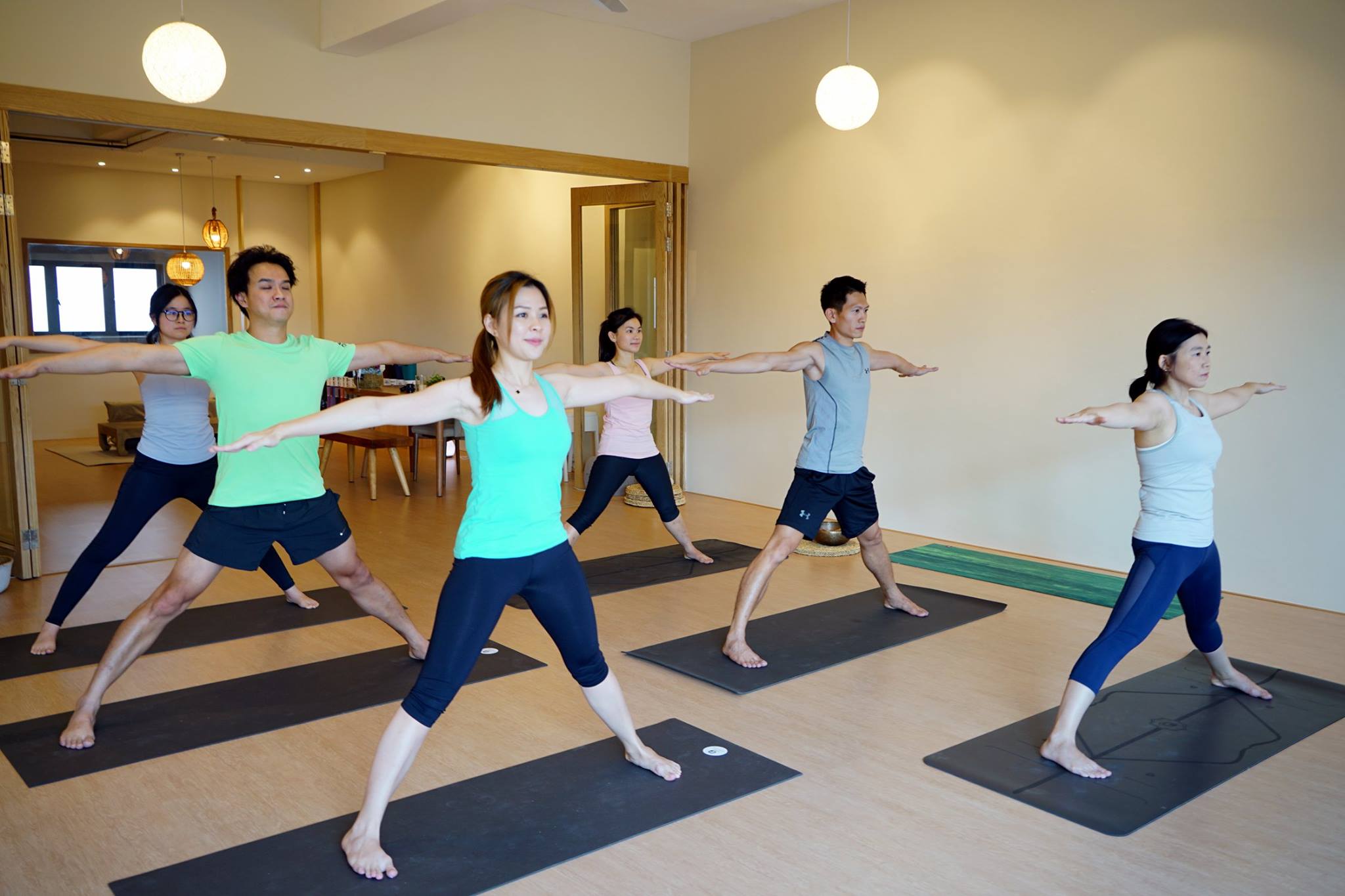 Image credit: Align Yoga 
At some point in our lives, every single one of has has probably been badgered about having proper posture. Many of us fail to heed this advice, especially if you slouch through a desk job on the daily. 
With Align Yoga's 101 Align class, you learn how to correct your posture while working on your mobility, flexibility, and strength. Once you get those sessions in, your slumped shoulders will eventually be straightened and you'll be able to stand tall and proud.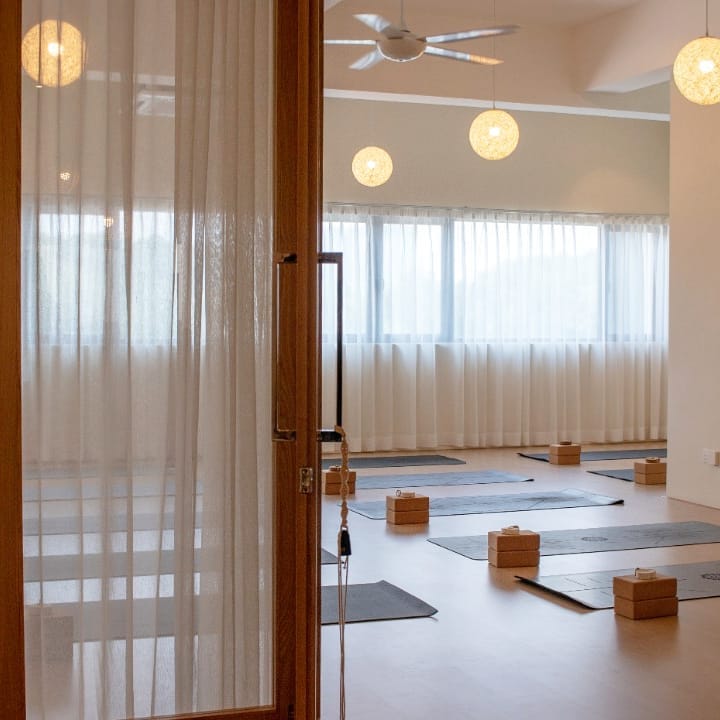 Image credit: Align Yoga
Fees: From RM40/session
Align Yoga
Address: C-6-3, The Link 2 @ Bukit Jalil
Telephone: 010 222 1680
Website
---
8. Yoga 2 Self – regular community classes (from RM20/session)
---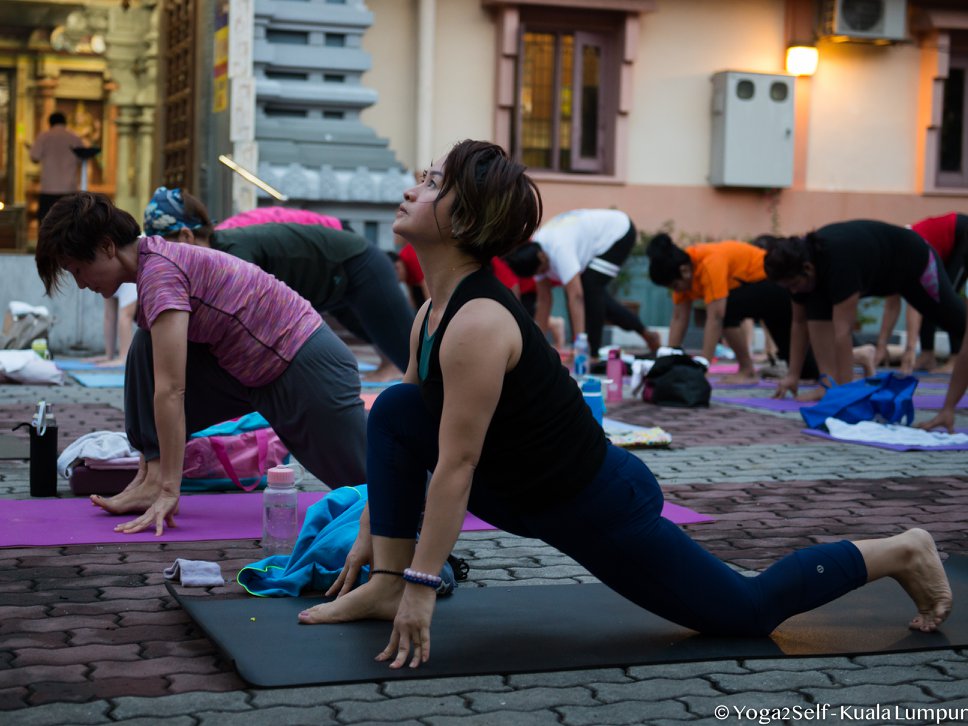 Photo taken during the 2019 Surya Namaskar offering
Image credit: Yoga 2 Self
If you're not a fan of working out alone, Yoga 2 Self's community events will allow you to workout with fellow yoga kakis.
They specialise in BB, which is meant to calm your body, mind, and spirit. Classes are split into beginner and intermediate levels. There's a one-time fee of RM50 for new members and you'll get a free yoga CD to continue your daily yoga streak even at home. 
For a change of pace, they sometimes take their classes outdoors, like the 2019 Surya Namaskar, also known as Sun Salutations – a sequence of 12 yoga poses, performed in the morning to greet a new day.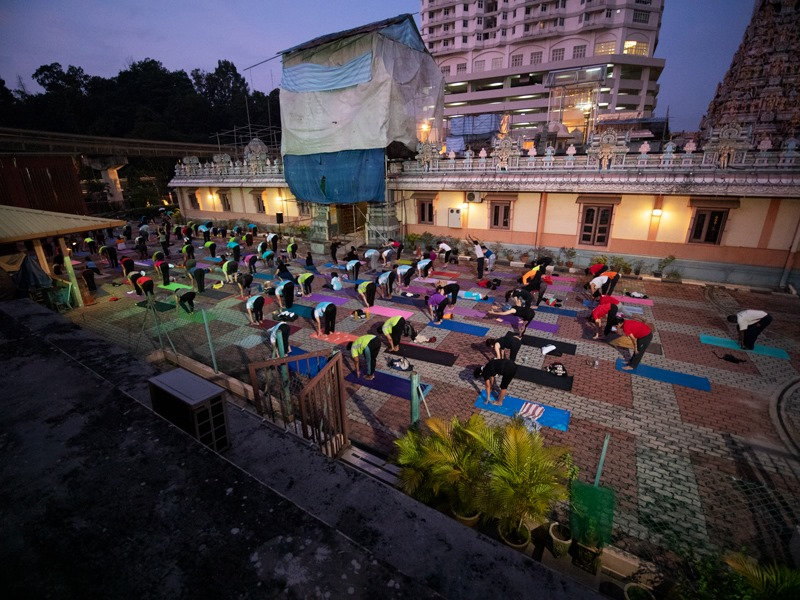 Image credit: Yoga 2 Self
Fees: RM100/month
Yoga 2 Self Petaling Jaya
Address: No. 1 Jalan 8/1D, 1st Floor, Petaling Jaya
Telephone: 012-337 2796
Yoga 2 Self Bangsar
Address: Sri Wangsaria Condominium, Dance Studio, Jalan Ara, Bangsar
Telephone: 012-337 2796
Website
---
9. Chi-X – gym with unlimited yoga classes (from RM141/month)
---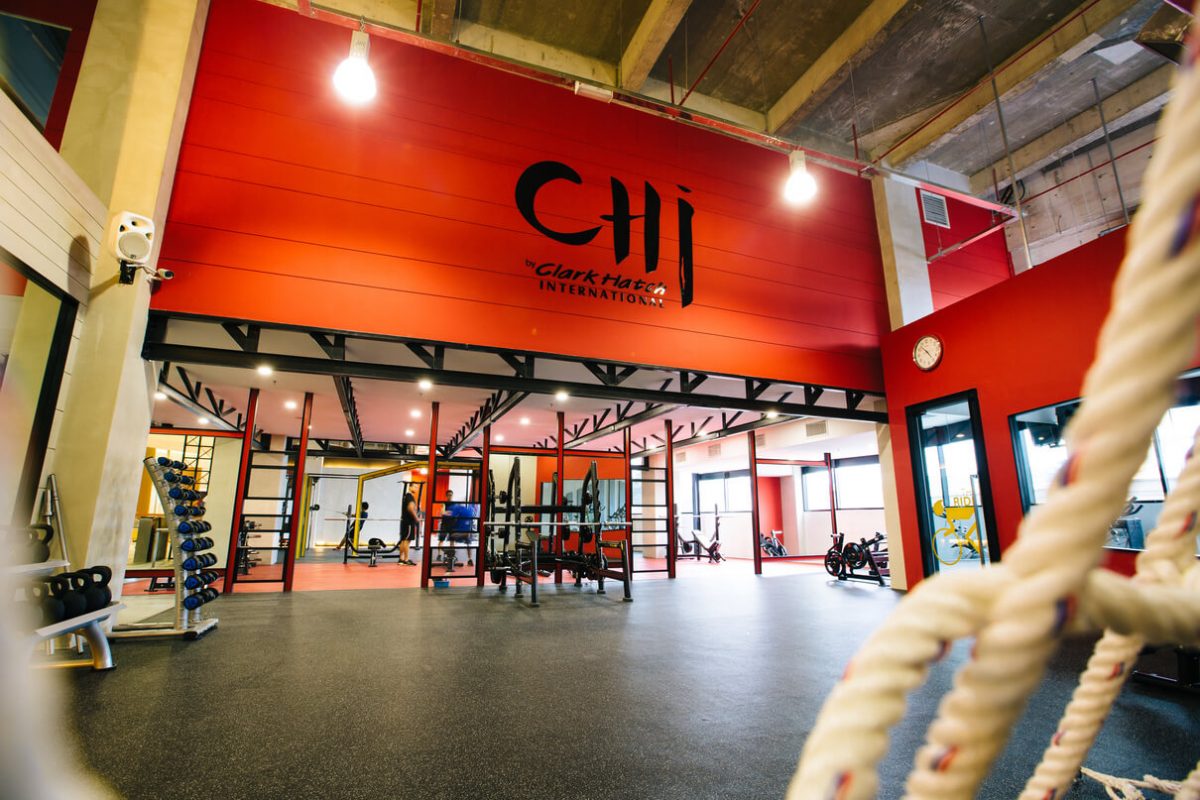 Image credit: 100comments
Chi Fitness has become a shopping mall staple, but it turns out their membership packages are actually pretty affordable for a gym that offers unlimited access and free classes for members.
RM140/month for access to a full gym sounds like a dream, but it only gets better because their outlets have fitness classes you can take advantage of. Members also have access to every Chi Fitness or Chi-X outlet in Klang Valley.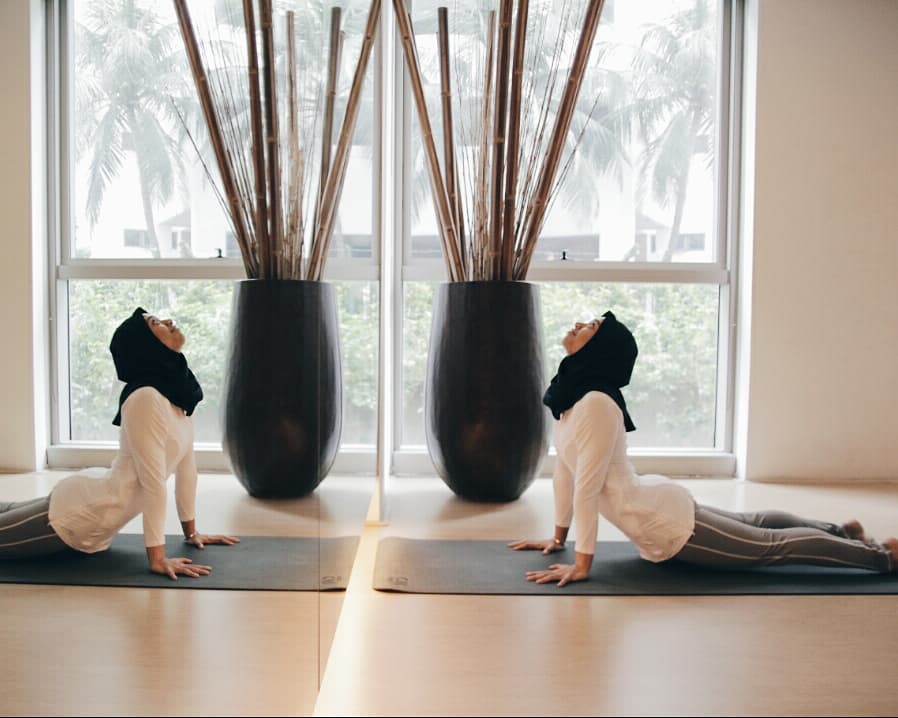 Image credit: @chifitness_malaysia
They currently offer a variety of yoga classes, so you can easily switch up your routine when you feel like venturing outside your comfort zone. 
Fees: From RM122/month for full gym access and unlimited classes
---
10. Isha Yoga Centre – free yoga sessions
---
The people at the Isha Foundation are all about spreading the yogi lifestyle, and they're making that happen by offering free classes for anyone above 12 years old. The foundation was founded by world-renowned yoga guru, Sadhguru, who has developed Yoga programs around the globe.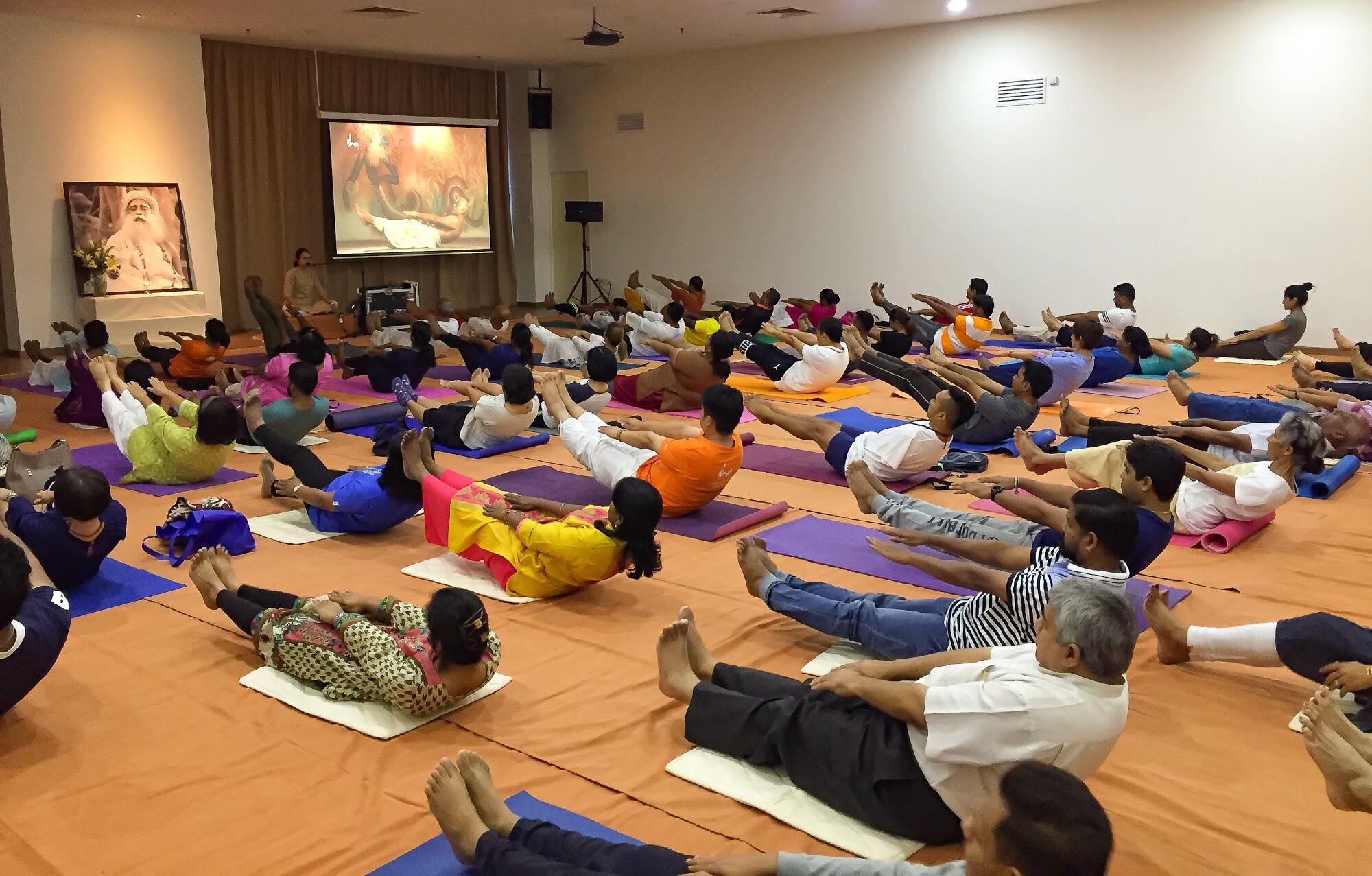 Image credit: Isha Foundation
He shares his expertise in person at some events, which means it's your best chance to seek the guidance of a professional who has decades of experience under his belt. 
They have multiple sessions that range from meditation to beginner-friendly classes. The dates are regularly updated on their website, so stay tuned if you're eyeing a particular event. 
Fees: Free
Isha Yoga Centre
Address: Isha Yoga Center Malaysia , Suite G.03, Ground Floor, Block B, Dataran Hamodal, Jalan Bersatu 13/4, Section 13, 46200 Petaling Jaya, Selangor
Telephone: 017-6767 442
Website
---
11. Mayi Yoga Academy – partner sessions and anti-aging yoga (from RM25/session)
---
Mayi Yoga Academy offers something new to the table with their family-friendly sessions. They have partner sessions for you to include bae in your fitness journey, as well as classes for kids, seniors, and pregnant mums. 

Image adapted from: Mayi Yoga Academy
Whether you're a stickler for traditional styles or looking for classes that are fun and experimental, you'll be able to find one that best suits you.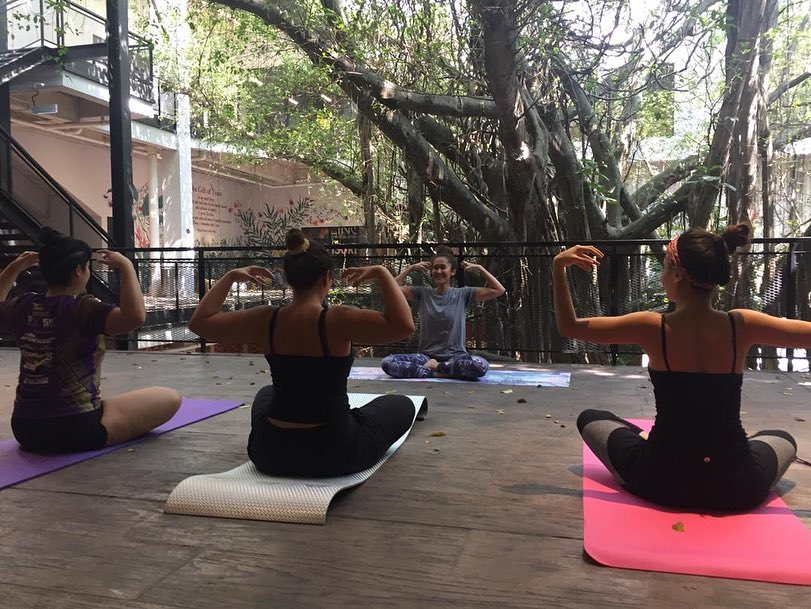 They also hold outdoor events occasionally
Image credit: Mayi Yoga Academy
Fees: From RM120/month
Mayi Yoga Academy
Address: 3, Jalan Ang Seng 3, Brickfields, 50470, Kuala Lumpur.
Telephone: 03-2260 5322
Website
---
Budget-friendly yoga classes in KL 
---
Whether you're just dipping your toes into yoga, or looking for more regular workout sessions, your routine doesn't have to come with a heavy price tags. With these affordable options, your regular yoga sessions won't leave a dent in your bank account. 
Check out these other millennial-friendly things to do in KL:
---
Cover image adapted from: @teongkhaiyan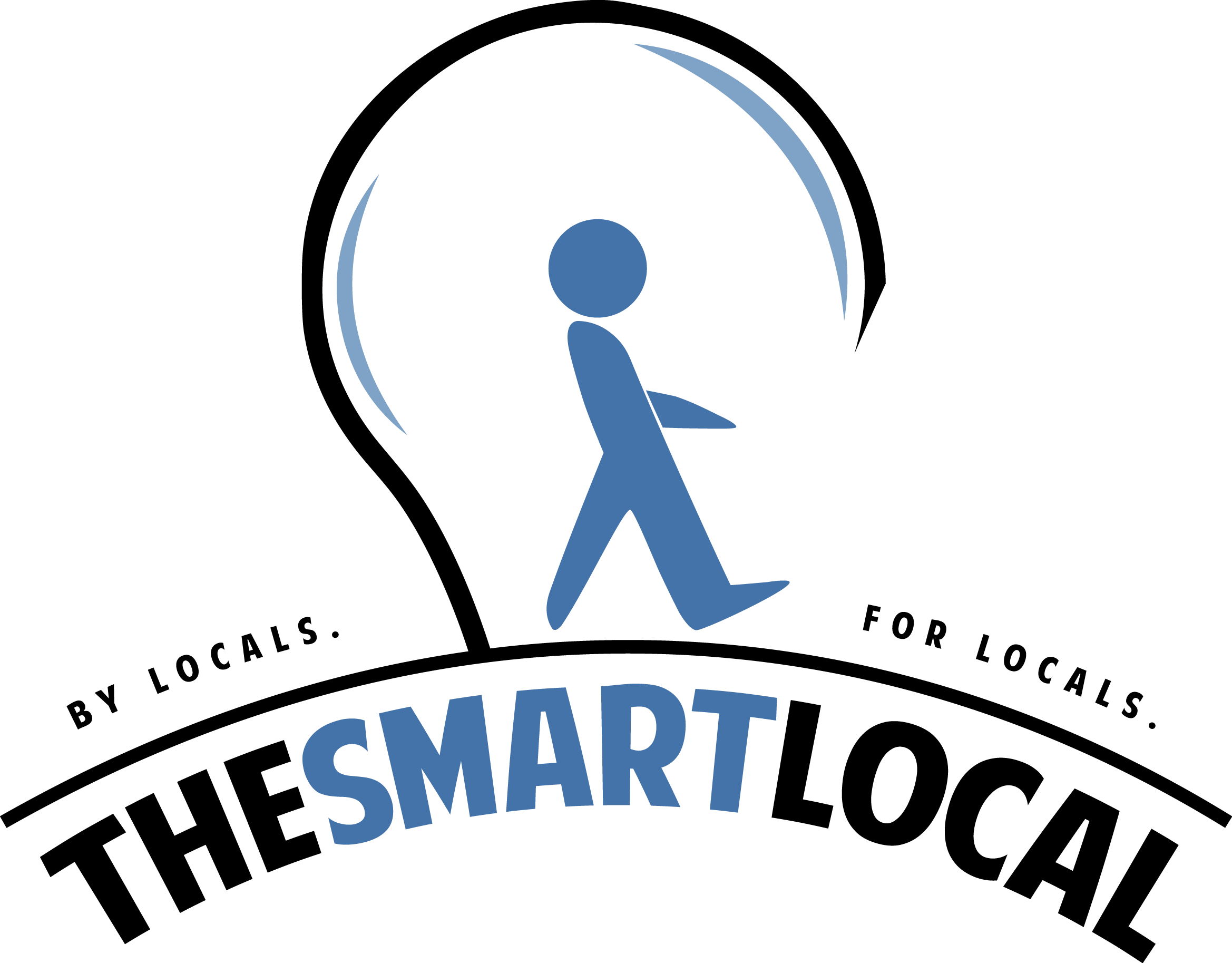 Drop us your email so you won't miss the latest news.