Outdoor photoshoot spots near KL
---
When you're marrying the love of your life, you want those shots that look like a million bucks but don't blow out your bank account. If you and your honey had the money, you'd likely be jetting off to a destination photoshoot right about now. 
But seeing that Malaysia has a lot of its own unique outdoor gems, you don't need to travel too far to get those idyllic shots. Just check out these places that are within a 2-hour radius of Kuala Lumpur:
---
1. Sky Mirror Sasaran, Selangor – play with water reflections on a mirror-like beach
---
A hidden gem of Kuala Selangor, Sky Mirror Sasaran only appears twice a month when the tide's at a perfect low. This beach holds a thin layer of seawater that creates mirrored reflections that's perfect for an IG-worthy shoot.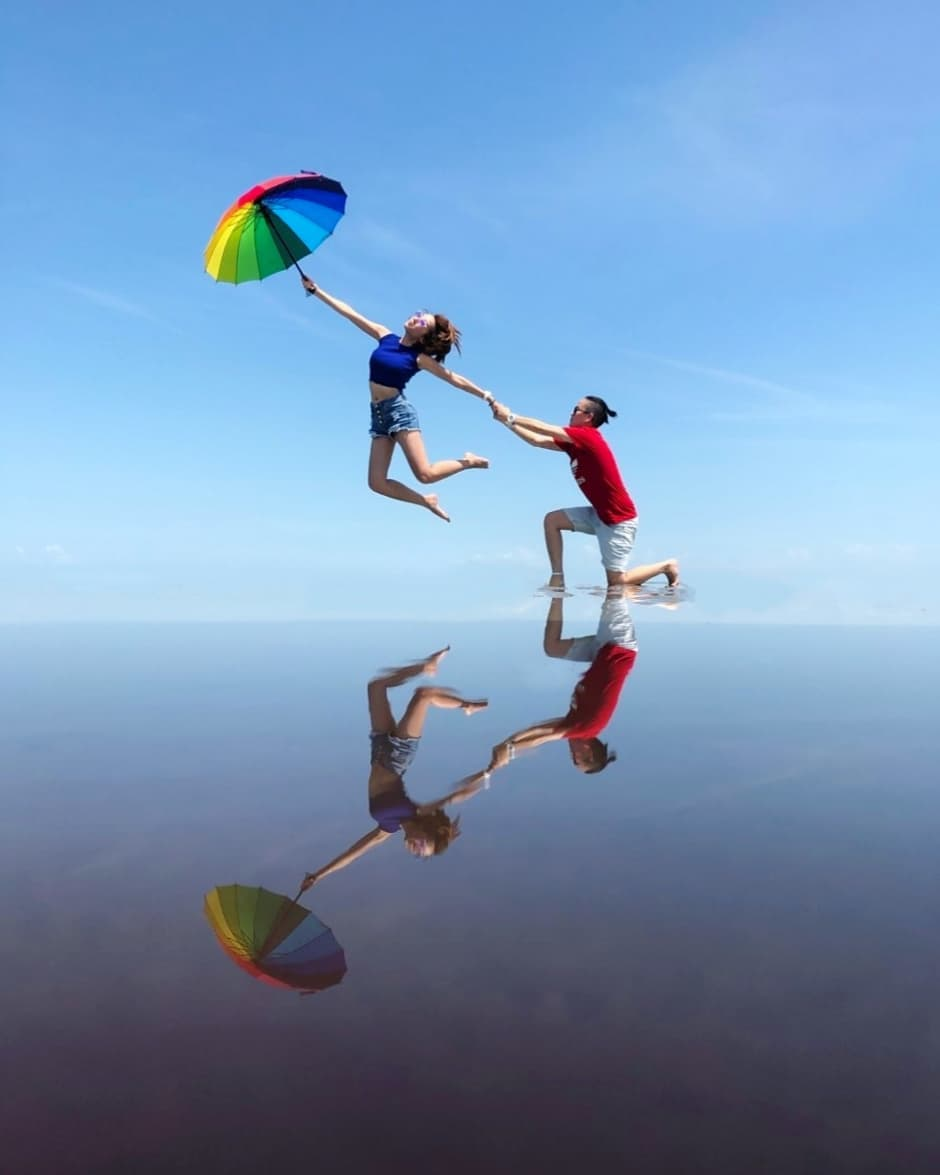 Tip: Take pics from a low angle to get the full mirror effect.
Image credit: @jocelynkau
The easiest way to get here is by signing up for a tour package, since Sky Mirror is only accessible during the new moon and full moon periods. It takes about an hour to reach the little town of Jeram from KL, and you'll need to take a 30-minute boat ride to this area.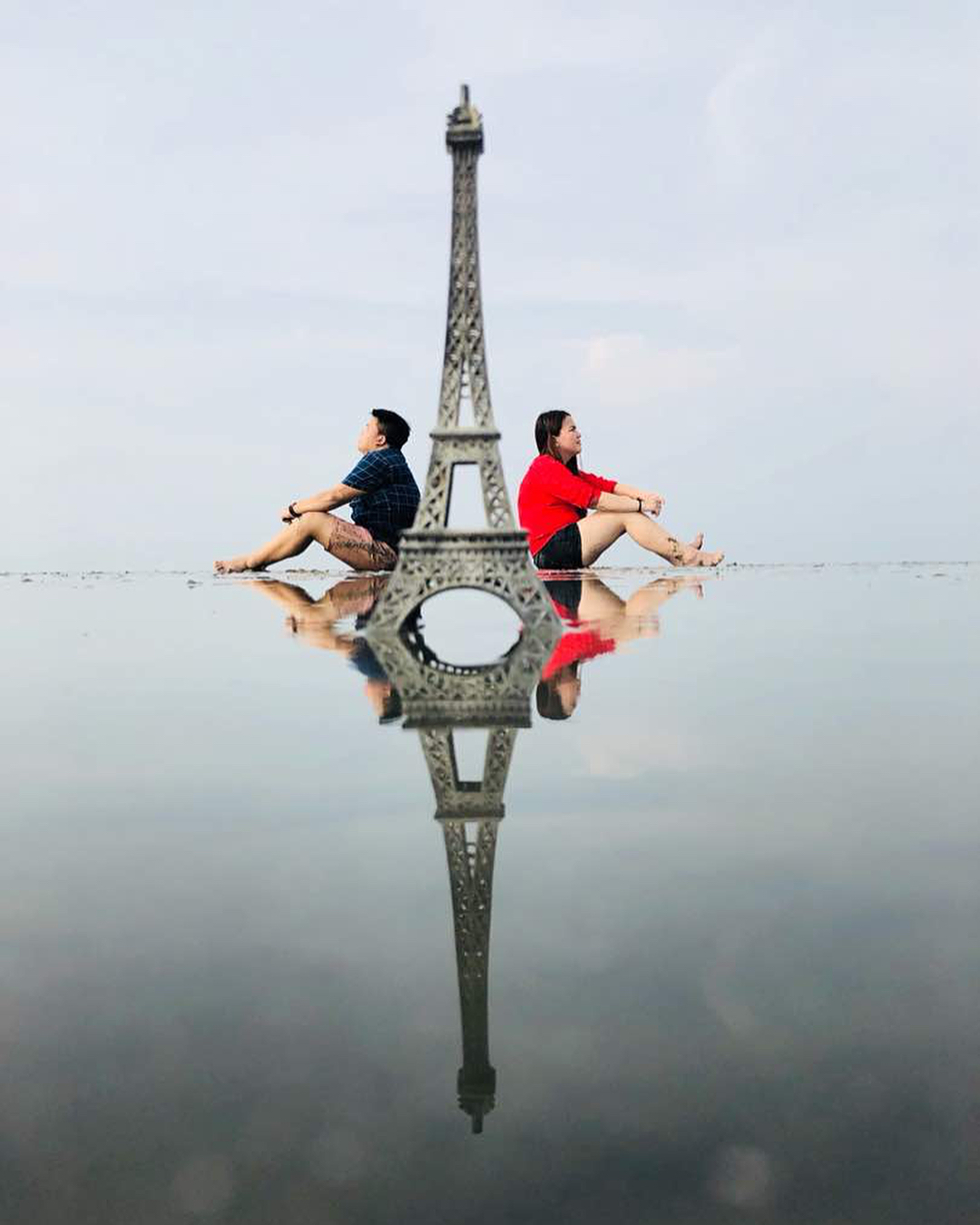 Tour companies provide props like Eiffel Towers and colourful umbrellas for you to play around with
Image credit: @ccyjanet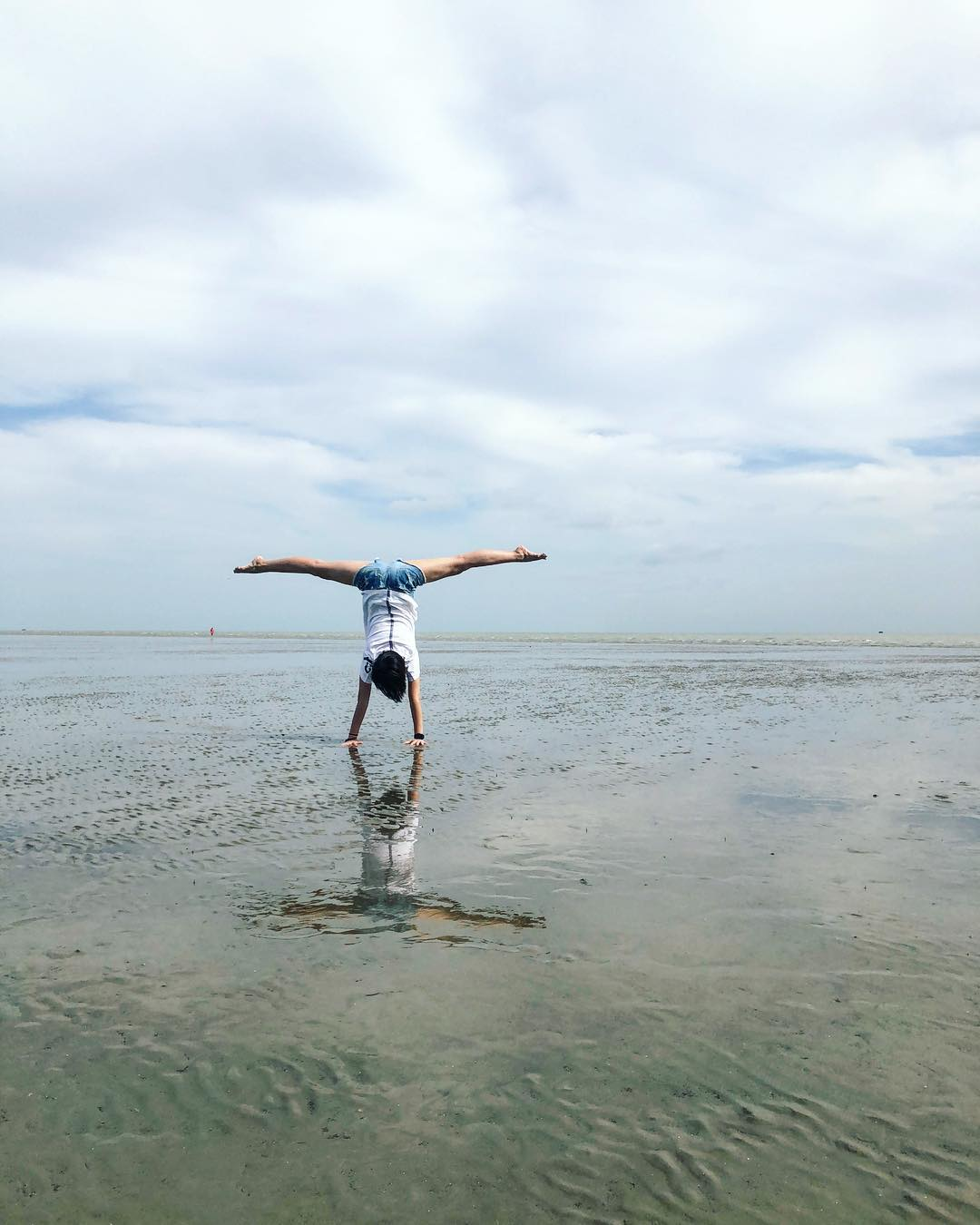 The beach is essentially a sand bank that holds shallow pools of water during the low tide
Image credit: @chloekuo_chiayu
Here are 3 tours you can book: 
Sky Mirror World

: From RM80/person – has group tours available

Sky Mirror Malaysia

: From RM80/person – includes a meal and photography services 

Klook

: RM389/pax – includes a trip to Sekinchan paddy fields
---
2. Sekinchan Paddy Fields, Selangor – paddy fields for kampung aesthetics
---

Image credit: Hello Jane Lee
Sekinchan's endless rows of paddy fields transport you to a sleepy but charming country-side setting that you don't come across everyday in Malaysia – not in the city at least.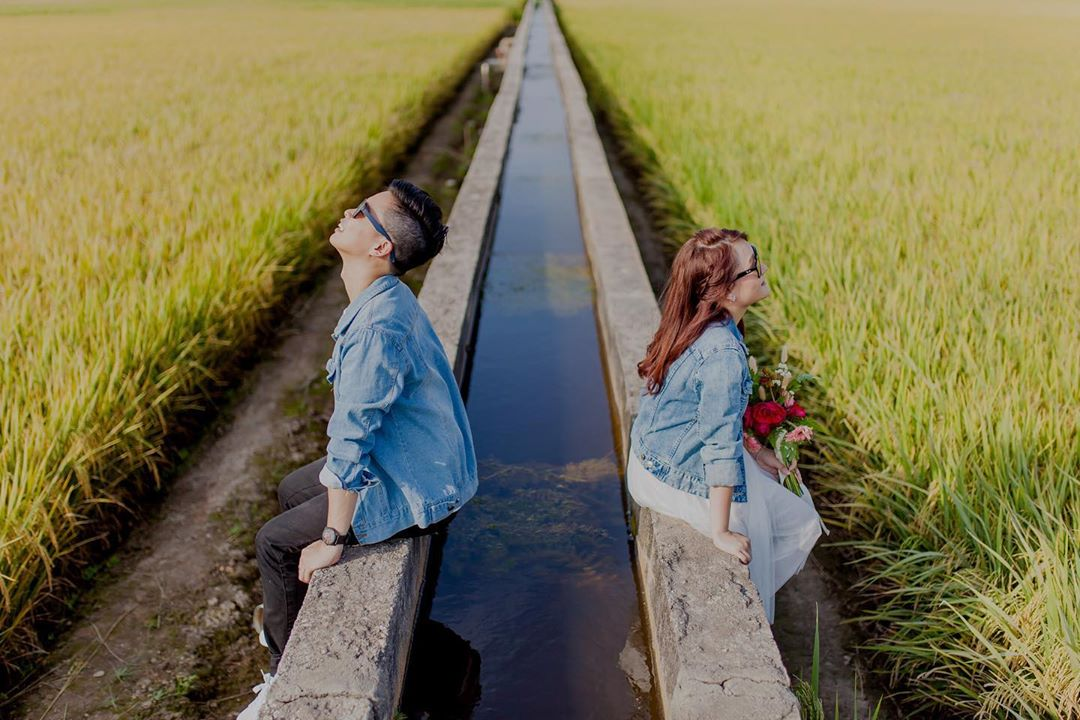 Image credit: @johnhophotography
Lots of couples head here for photoshoots that place you far away from modern clutter. If you're not sure where to start, just head towards Jalan Tali Air and you'll be greeted the signature sight.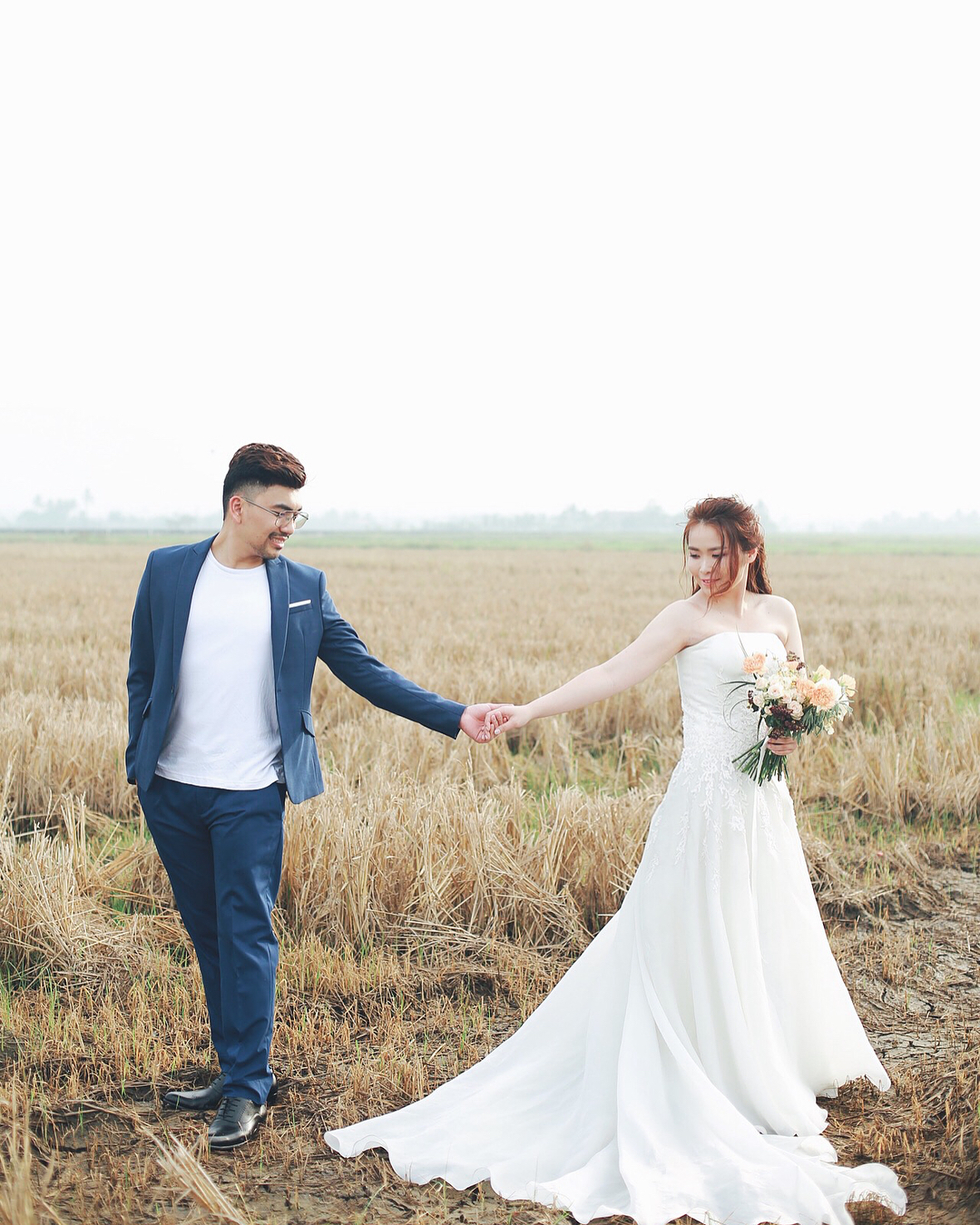 Image credit: @lozyloh
Just a 1.5 hour drive from KL, the paddy l fields are at its greenest from mid-March to May & mid-September to November. Or if a rustic, golden pre-harvest look is what you're going for, the fields will start yellowing from mid-May to June & Mid-November to December.  
Address: Jalan Tali Air 5, Ban 2, Selangor, 45400 Sekinchan, Malaysia
Fee: Free 
---
3. Pantai Klebang Beach, Malacca – beachy, desert sand dunes  
---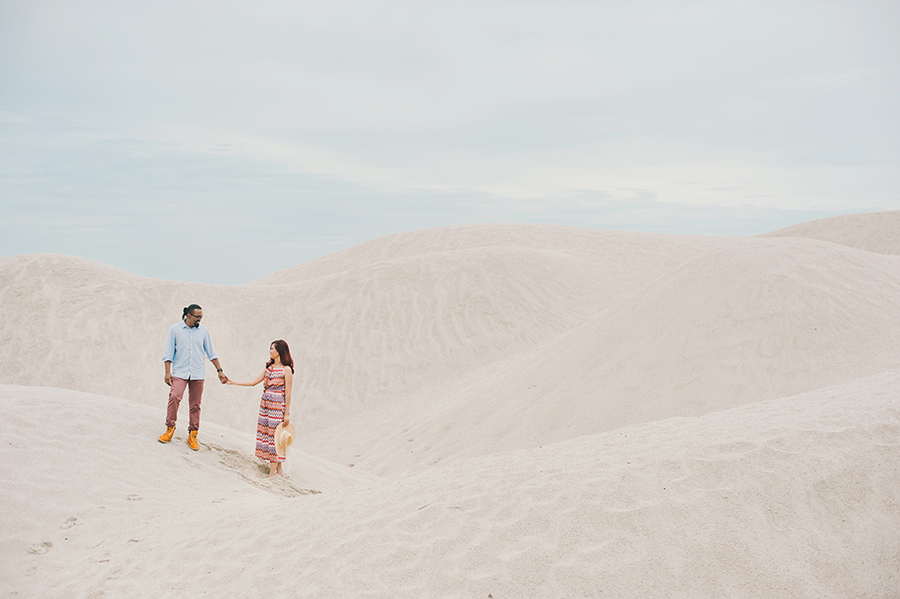 Image credit:The Wedding Scoop
Pantai Klebang lets you live out your Arabian Princess moment right smack in the middle of a desert, but it's actually a beach just 2 hours away from KL. A popular tourist spot in Melaka, it's famous for its vast and huge white sand dunes that serve as a unique backdrop that makes it looks like you're nowhere near Malaysia.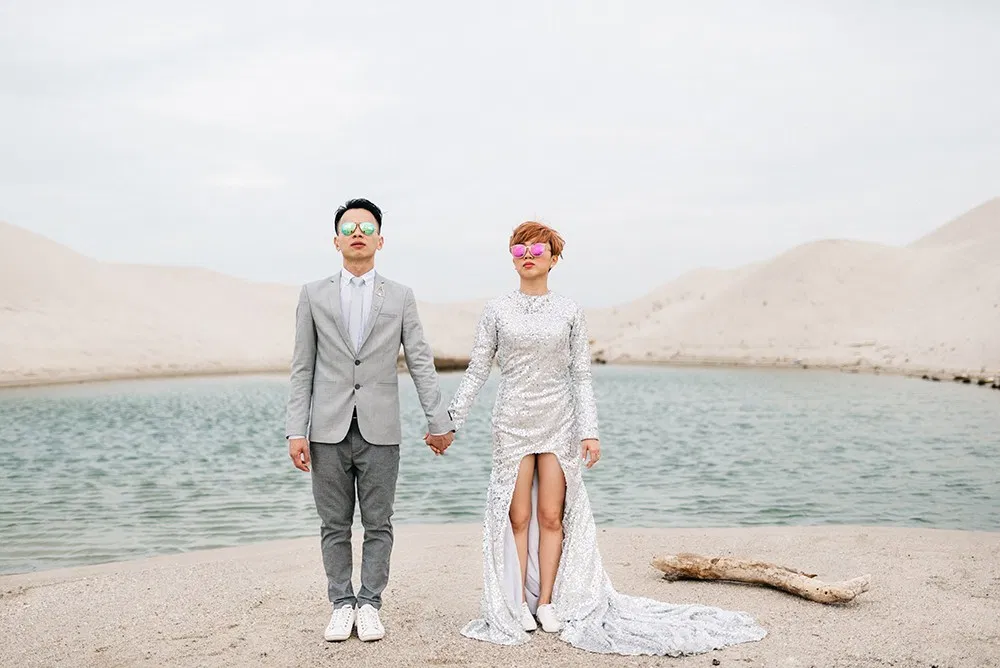 Look out for pools of seawater for an abstract-looking beach background
Image credit: The Wedding Notebook
Sand dunes aside, you'll also find desert-like grasslands here that could easily place you in the Australian outback.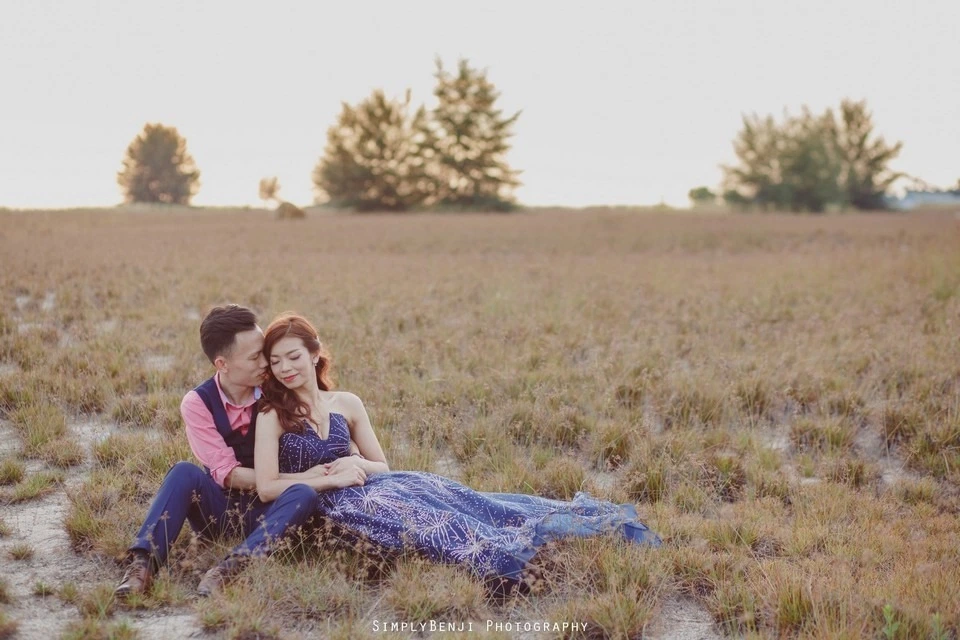 Image credit: Simply Benji Photography
Address: Pantai Klebang, Melaka, Malaysia
Fee: Free 
---
4. Kellie's Castle, Batu Gajah – grand castle ruins for a royal effect
---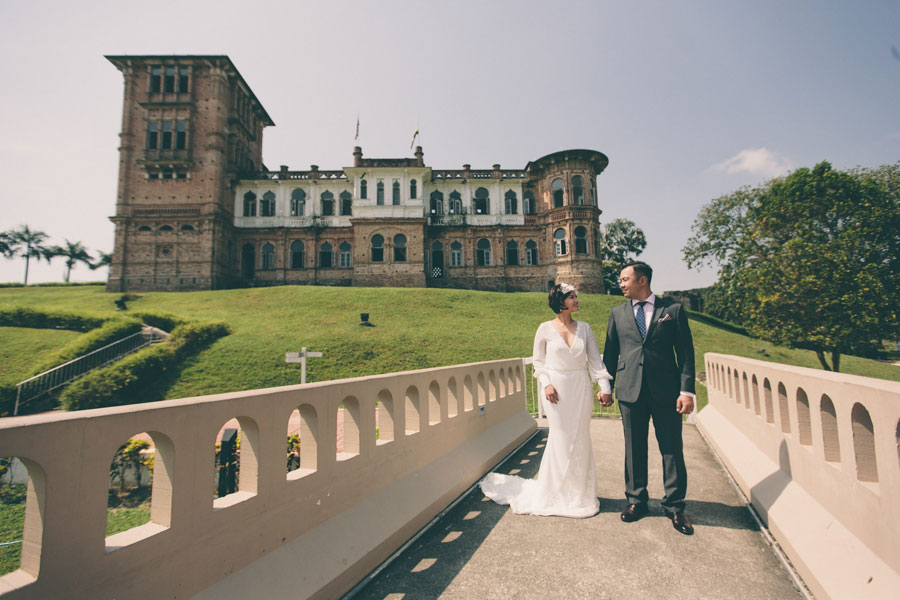 Image credit: The Wedding Scoop
If you're looking for a photoshoot fit for royalty but without the royal price tag, head over to Kellie's Castle. Nestled near the quiet town of Batu Gajah in Perak, the castle is just a 2-hour drive from KL.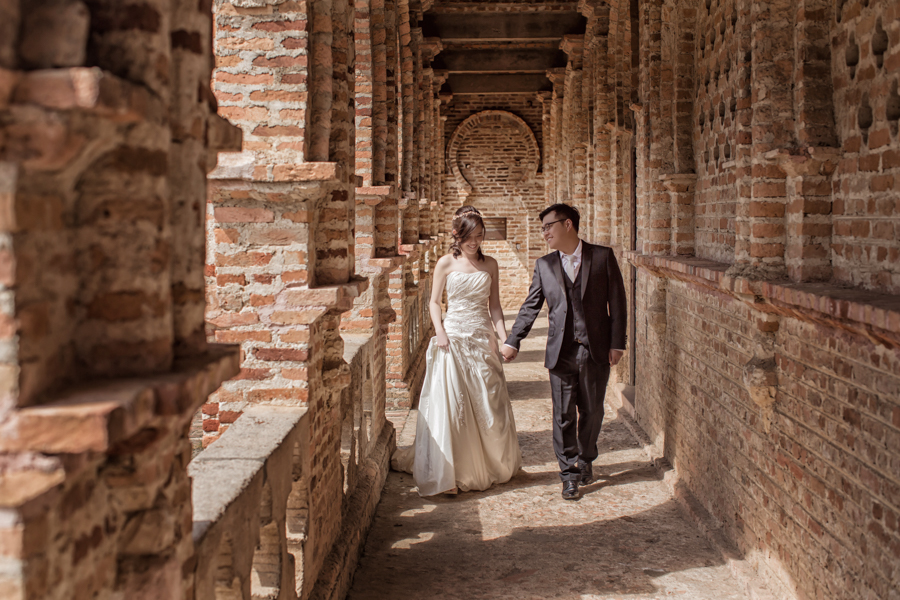 The 104-year-old castle was left unfinished, adding to that rustic quality. 
Image credit: MomentoWedding
It's unfinished state gives you the look and feel of European historical ruins, especially with its bare brick walls that have aged with time. The entrance fee of RM5/adult will give you access to both the castle grounds and inside the castle, so take your time to explore its quiet corridors and open-air rooms.
You can also head up to the rooftop for a bird's eye view of the charming countryside surroundings. 
Address: 31000 Batu Gajah, Perak
Opening hours: 9AM-5:30PM, Daily
Fee: RM5/Adult
Professional photography fee: RM50
---
5. Taman Saujana Hijau, Putrajaya – pine tree trails and shaded gazebos
---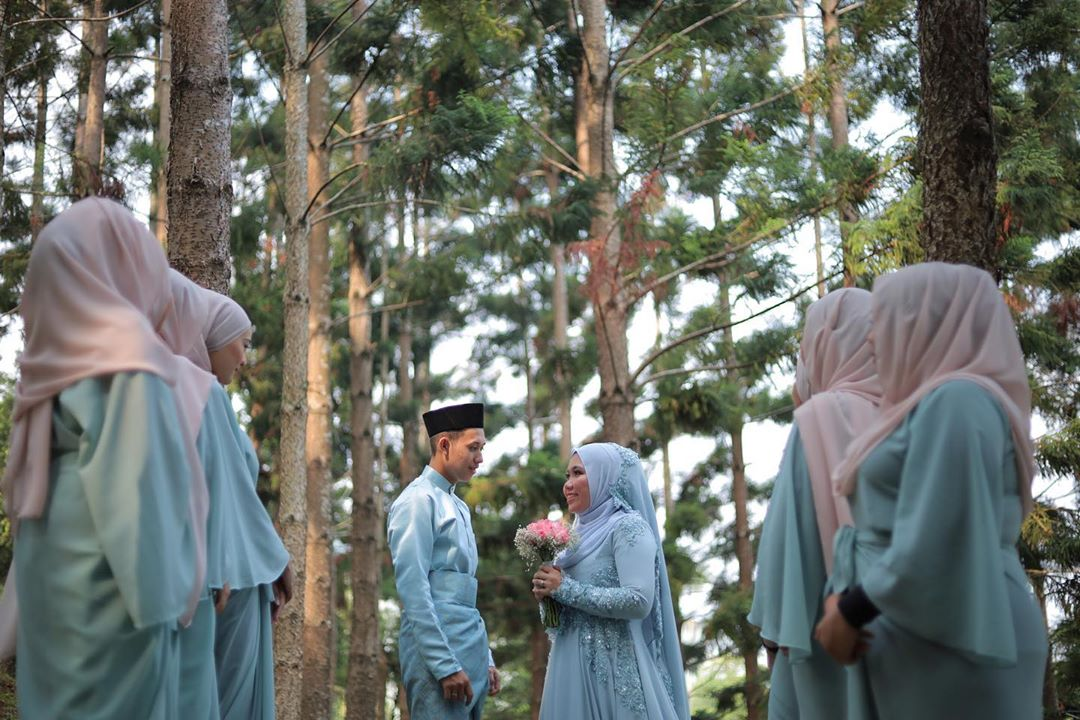 Image credit: @itsndhra 
Giving off the impression of a secluded hiking trail, Taman Saujana Hijau's location is quite the contrary. Although it may not look like it, this lovely garden venue is tucked away in Putrajaya.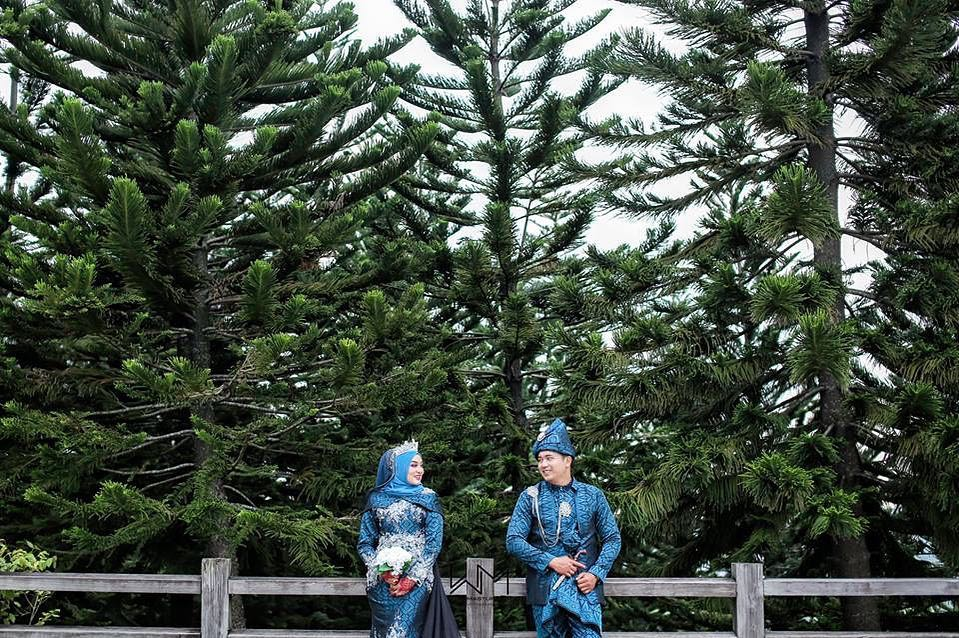 Image credit: @wanmasturi_photography
Just a 45-minute drive from KL, Taman Saujana Hijau is a massive park with trails lined with pine trees, mini gazebos and flower gardens. As you walk further inwards, the sloped grounds give you nice elevated spots overlooking the park from higher ground. 
Since the park is so vast, you can be sure to find a little spot all to yourself away from any crowds.  
Address: Jalan P11, Presint 11, 62000 Putrajaya, Wilayah Persekutuan Putrajaya
Opening hours: 7AM-7PM, Daily
Fee: Free
---
6. Gunung Lang Recreational Park – tree-covered limestone hills with cascading waterfall
---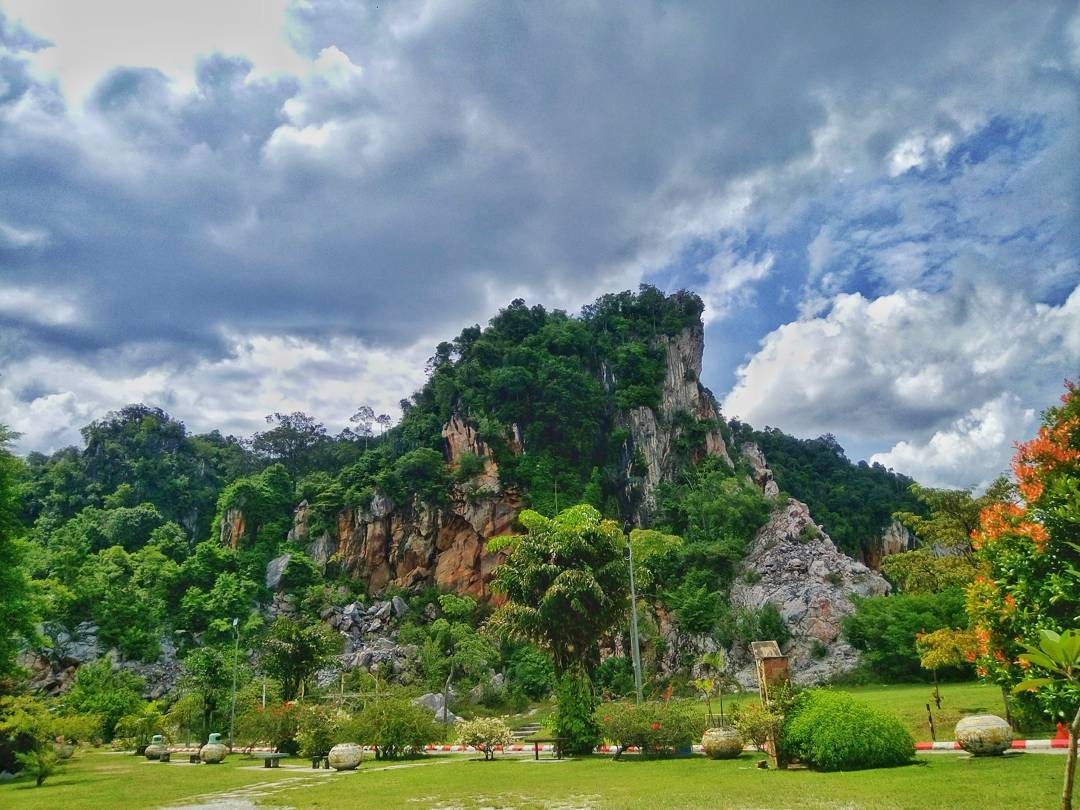 Image credit: @abidsaputraperdana 
Gunung Lang Recreational Park is a hidden gem near Ipoh city. Sporting a backdrop of towering limestone hills and lush green grounds, it sets a picturesque backdrop for nature-themed photoshoots.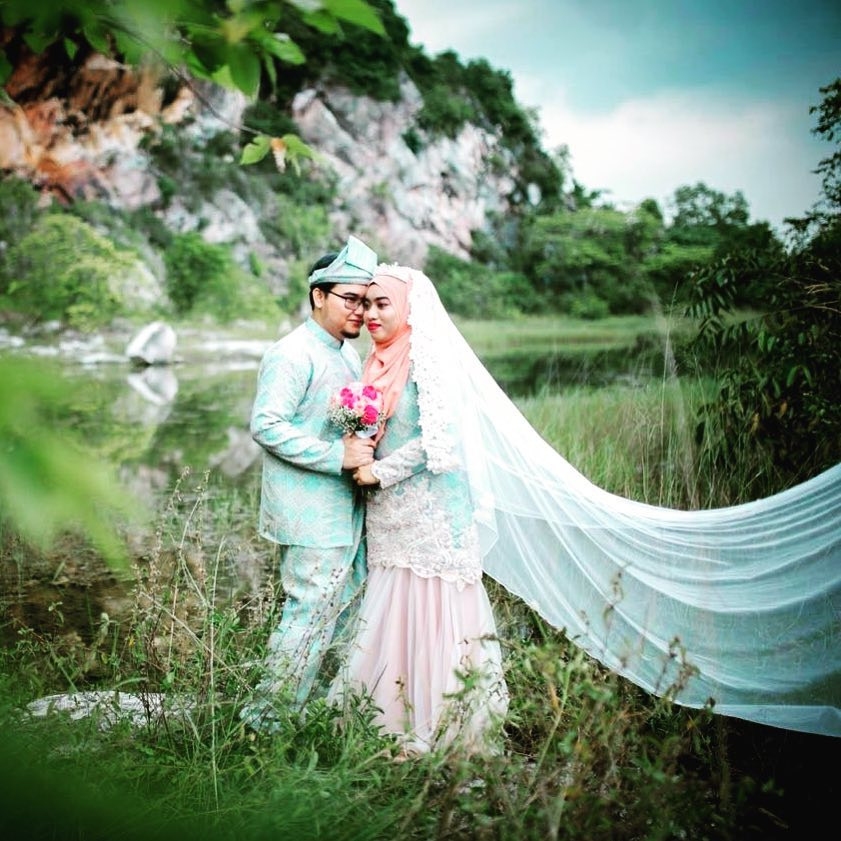 Image credit: @anfasyana 
It's a 2.5 hour drive from KL, and you can spend the day exploring the park and its scenic nooks. This location is an underdog in the outdoor wedding photography game, so you'll be able to get some pretty unique shots here.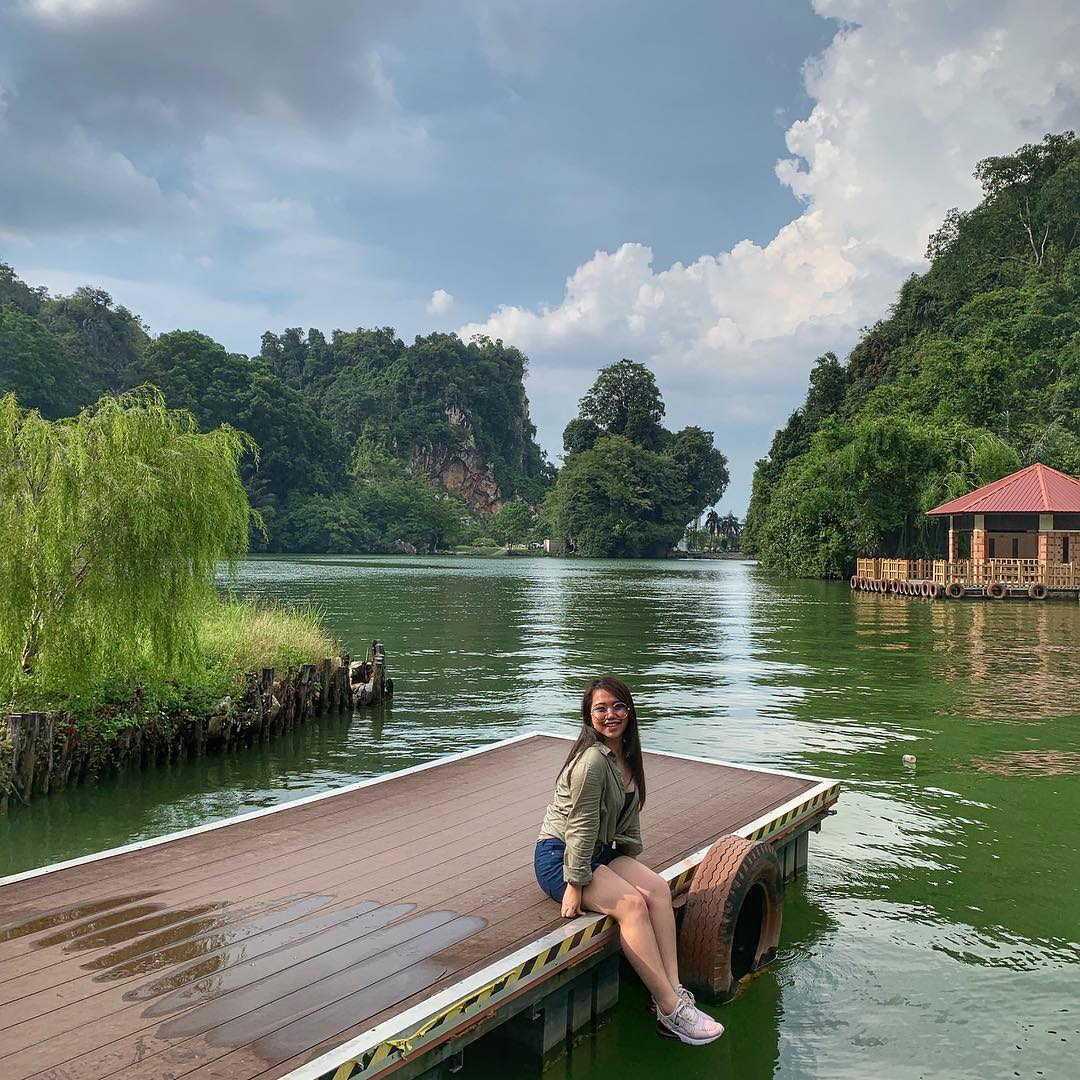 There's also a lake and pier for variety in your photos
Image credit: @meganfaustine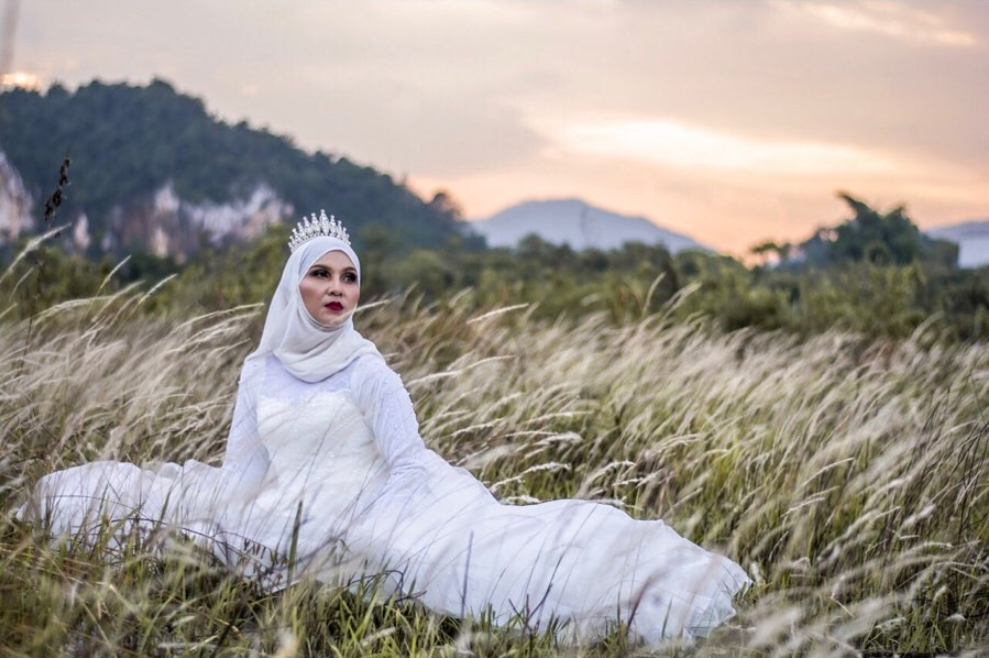 Image credit: @aijiruya
Address: Taman Rekreasi Gunung Lang, Off Jalan Kuala Kangsar, 30010 Ipoh, Perak
Opening hours: 8:30AM-6PM, Daily 
Fee: Free 
---
7. Tasik Cermin, Ipoh – mirrored lake enveloped by towering cliffs
---
An unassuming photography shot for couples, Tasik Cermin's name is translated literally into "mirror lake" for good reason. The water is so calm that you can see reflections of the surrounding limestone cliffs – a pretty stunning natural sight.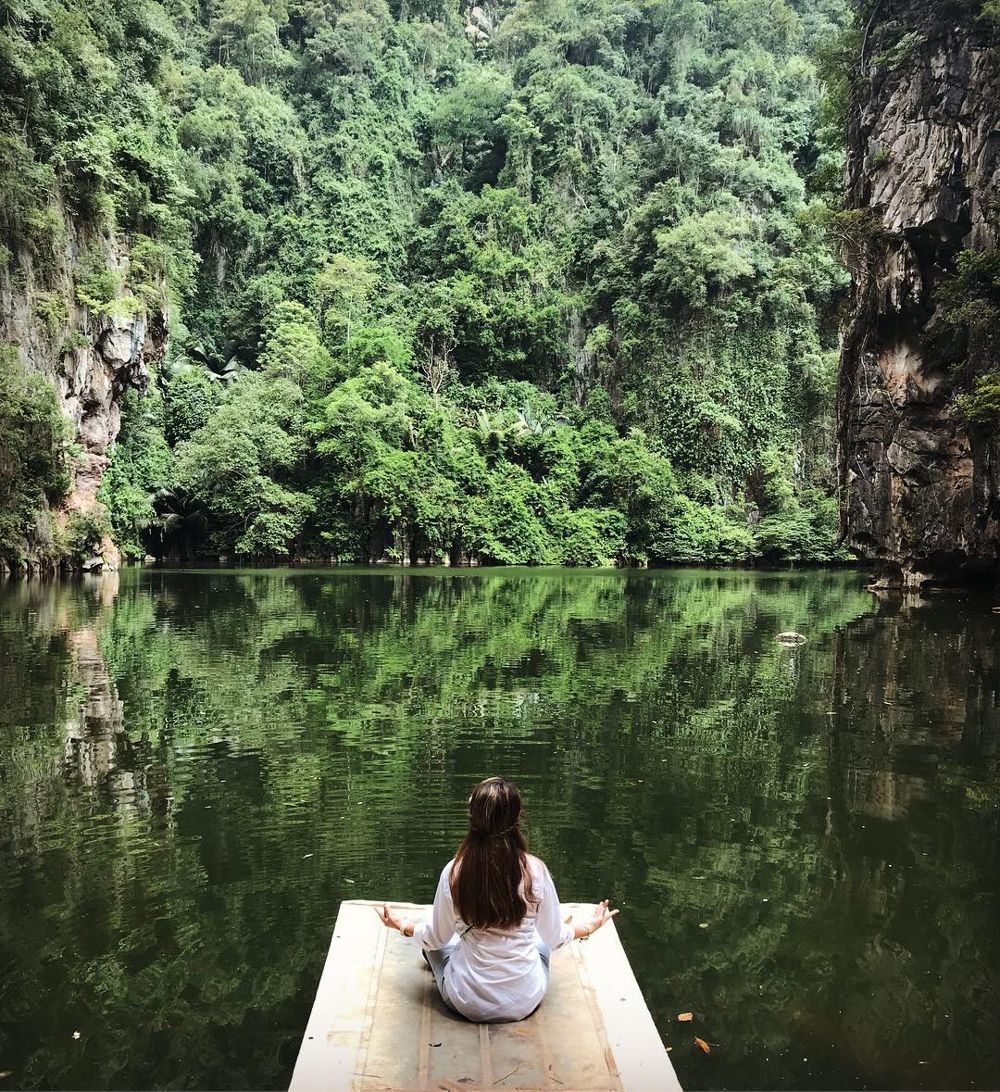 Take photos from a low angle to get the limestone hills in the backdrop
Image credit:@puterielisha
It takes about 2.5 hours to get here from KL, and it's just a short 15-minute drive from Ipoh town centre. There are wooden decks that lead out onto the water, and a gazebo for you to capture photos with a zen feel.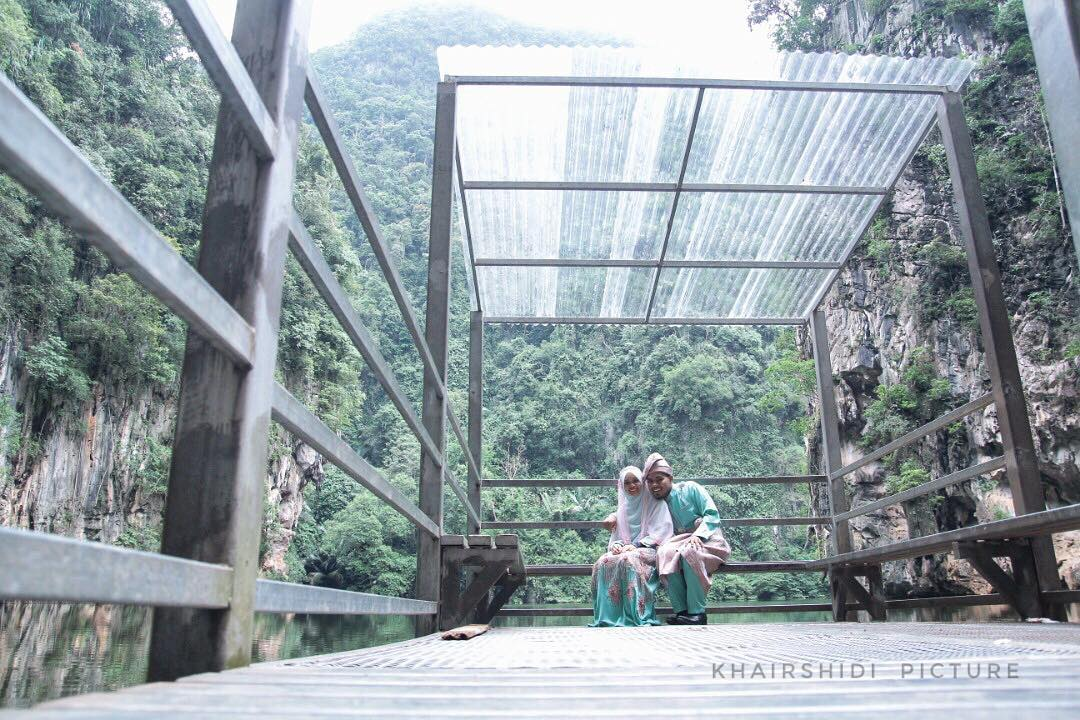 Image credit: @khairshidi_picture
Address: Persiaran Pinggir Rapat 5a, 31350 Ipoh, Negeri Perak
Opening hours: 8AM-6PM, Daily
Fee: Free   
---
8. Putrajaya Botanical Garden – floral garden decks and architectural features
---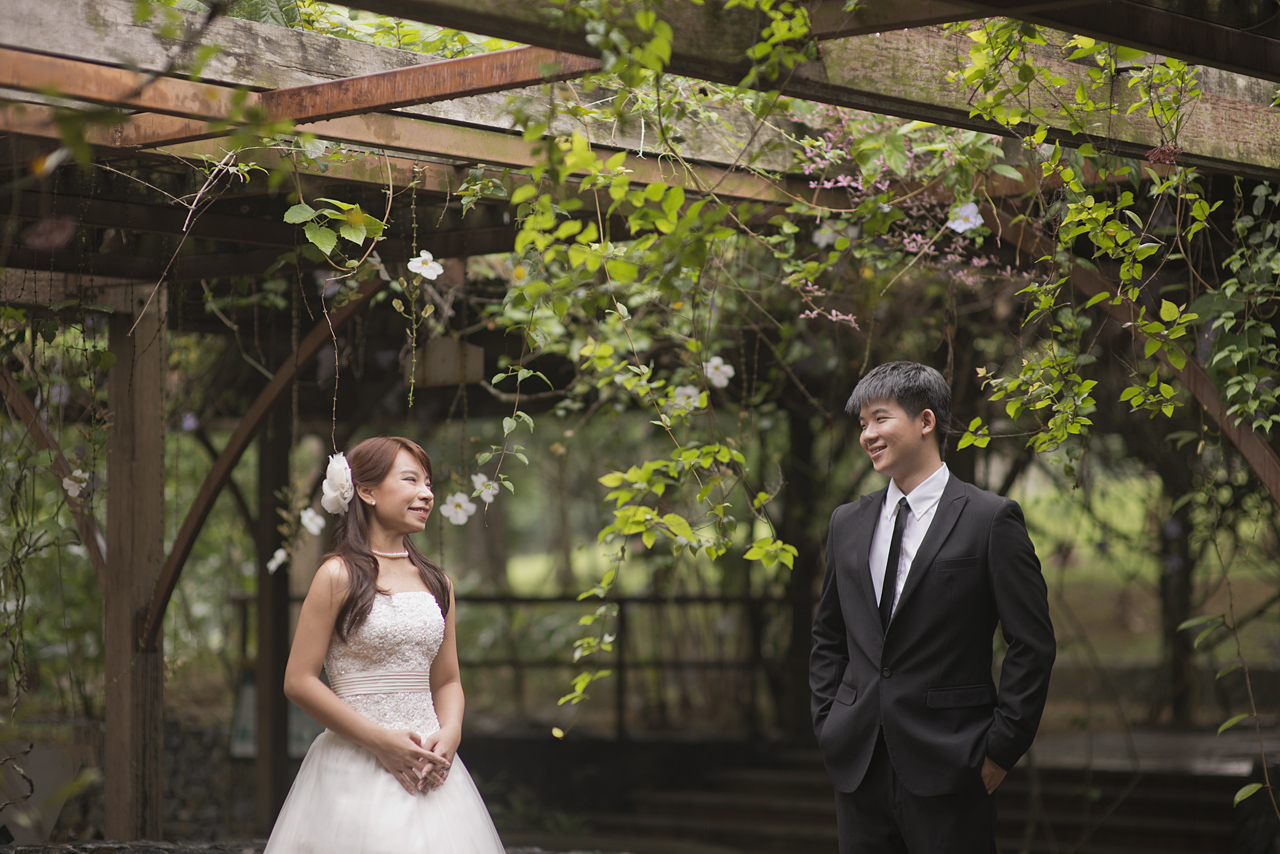 Image credit: Glance Photography Studio  
Putrajaya Botanical Garden is adorned with flowers and wooden decks – a visually-pleasing setup comes at no cost. The expansive grounds are decked in flower-laden archways and colourful walkways that set up idyllic shots for you and your beau.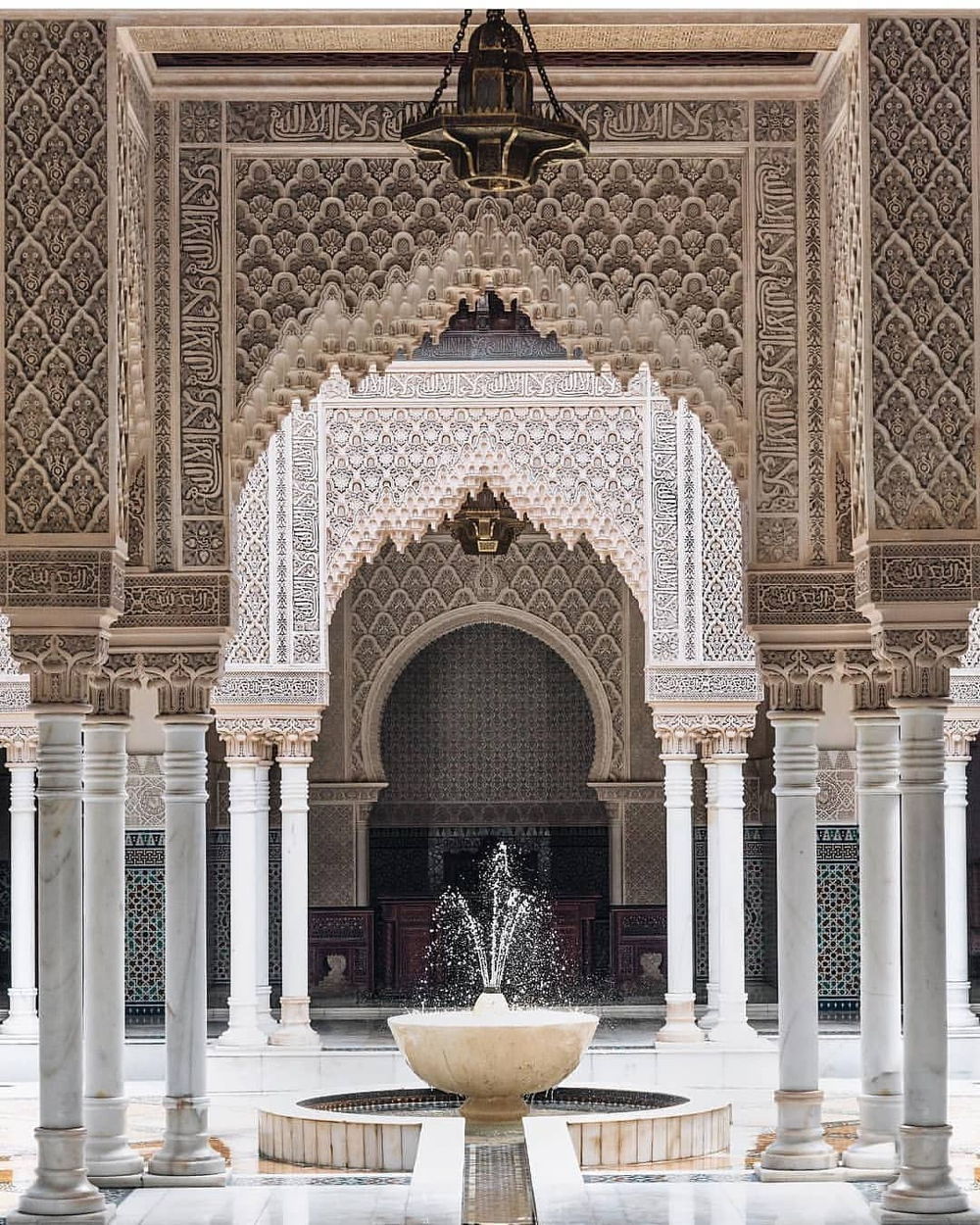 Image credit: @jombnb
Only a 45-minute drive from KL, Putrajaya Botanical Garden also grants you access to stunning Moroccan-inspired architecture, pavilions and fountains. With both indoor and outdoor areas at your disposal, it is an ideal location that'll offer you tons of variety for your photos.
Address: Lebuh Perdana Barat, Presint 1, 62000 Putrajaya, Wilayah Persekutuan Putrajaya
Fee: Free 
---
9. Universiti Putra Malaysia – green fields and countryside feels
---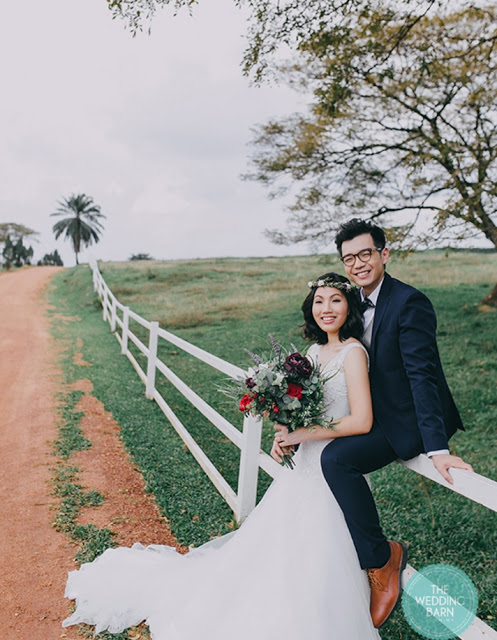 It doesn't get more countryside than white picket fences
Image credit: The Wedding Barn
We hear you – at first glance, Universiti Putra Malaysia (UPM) doesn't scream 'romance!'. But given that it's an agricultural sciences school, it explains why UPM is abound in natural beauty.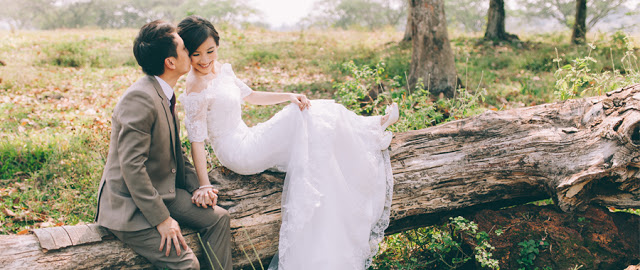 Image credit: The Wedding Barn
The university grounds is home to some pretty scenic spots – grazing fields, pine trees and a deer farm to name a few. We would advise going in the morning to get the best natural lighting and beat that stifling afternoon heat.. 
A photoshoot sesh here will set you back RM100/hour, but this price is a decent for a countryside location that is just 20 minutes from KL city. 
Address: Universiti Putra Malaysia, 43400 UPM Serdang, Selangor
Fee: RM100/hour        
---
10. Kanching Falls, Rawang – romantic waterfall shots
---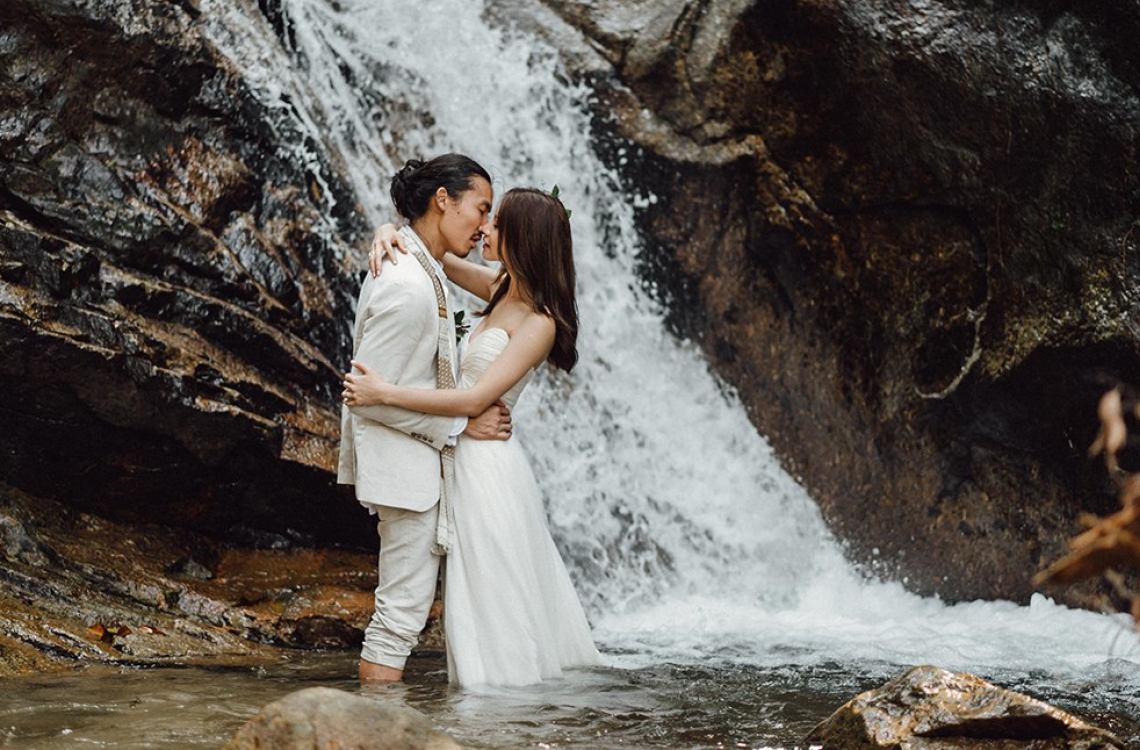 Image credit: wedding.com.my 
Kanching Falls is nestled right in the heart of Kanching Recreational Forest, in between Kuala Lumpur and Rawang. The waterfall is just a 30-minute drive from KL city.
The lower tiers of the waterfall gives you easier footing in shallow waters – so your outfits won't get drenched.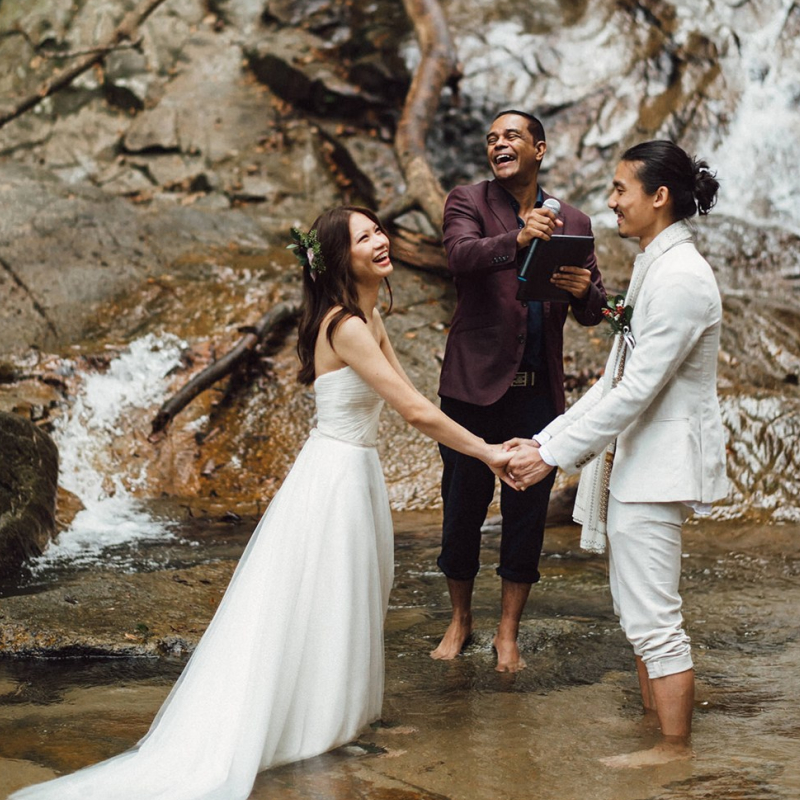 Image credit: wedding.com.my 
Address: Kilometer 17, Jalan, Jalan Rawang, Templer Baiduri, 48000 Rawang, Selangor
Opening hours: 6AM-8PM, Daily
Telephone: 03-6091 6131
Fee: RM1/person (entrance); RM2 (parking)
---
11. St. Paul's Hill, Melaka – rustic ruins of a hilltop church
---
The reason St Paul's Hill is such a draw for people is because of the small but charming church that sits atop the hill.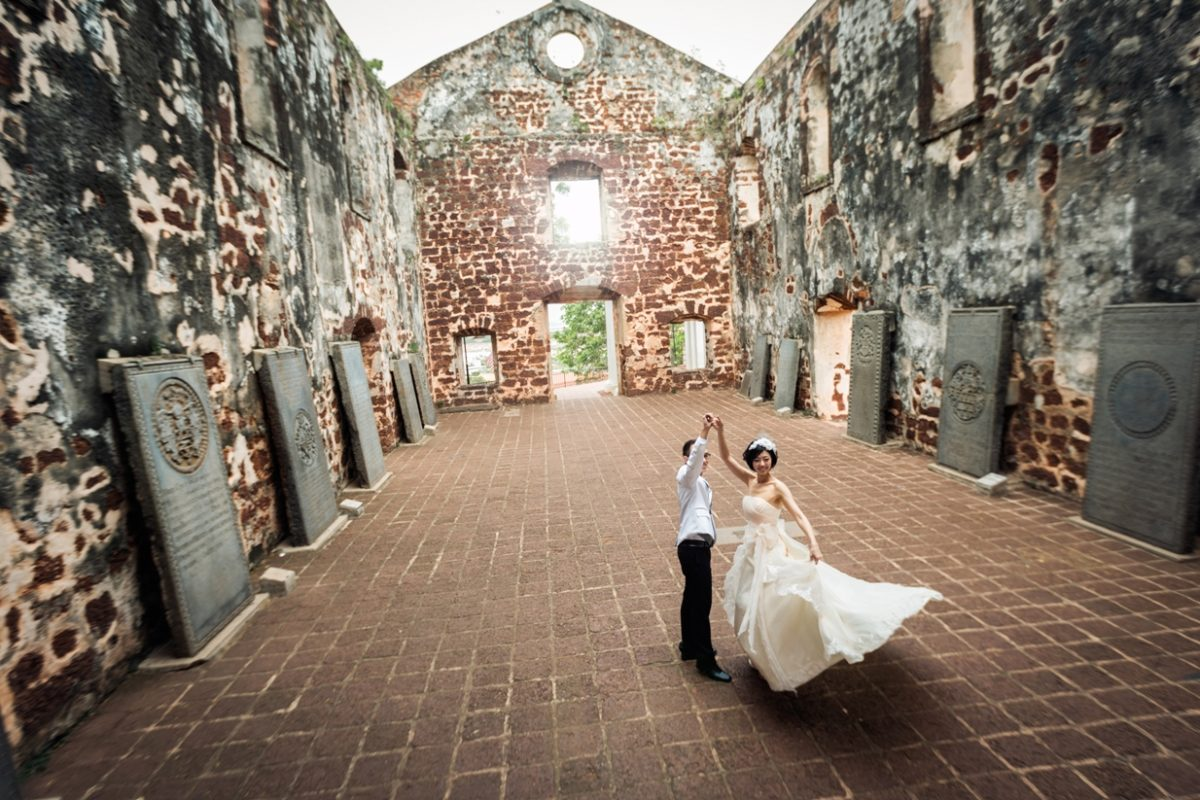 Image credit: Lees Wedding 
St Paul Church's decaying stone-clad interiors will give your picture a rustic quality and the walls hold some engravings and inscriptions. Though it's not very huge, there are many nooks and crannies to explore, as well as windows and doorways to frame your shot.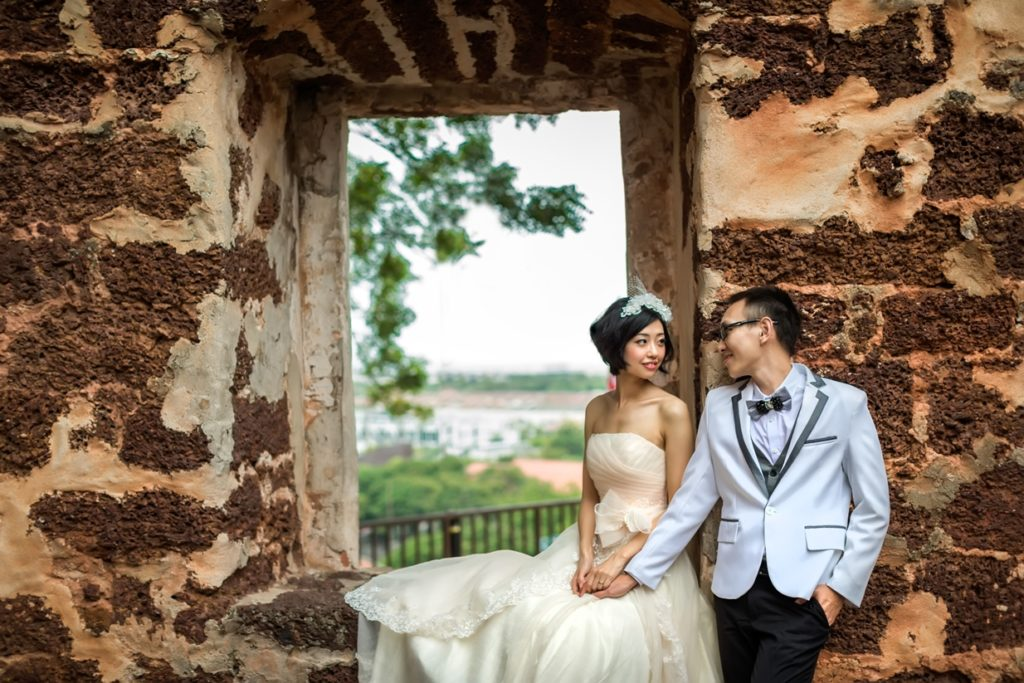 Image credit: Lees Wedding 
Address: Jalan Kota, Bandar Hilir, 75000 Malacca City, Melaka
Fee: Free
---
Places for photoshoots near KL
---
If you're searching for a spot for your wedding shoot, these unique outdoor locations might bring that search to a happy end. You can create the illusion of a high-budget destination shoot at a fraction of the cost, right here in Malaysia. 
For those planning a wedding or looking for outdoor activities, check out these other articles:
---
Cover image adapted from: @jocelynkau, The Wedding Notebook, Lees Wedding, Hello Jane Lee   
This article was updated on 12th May 2022 by Janet Cho.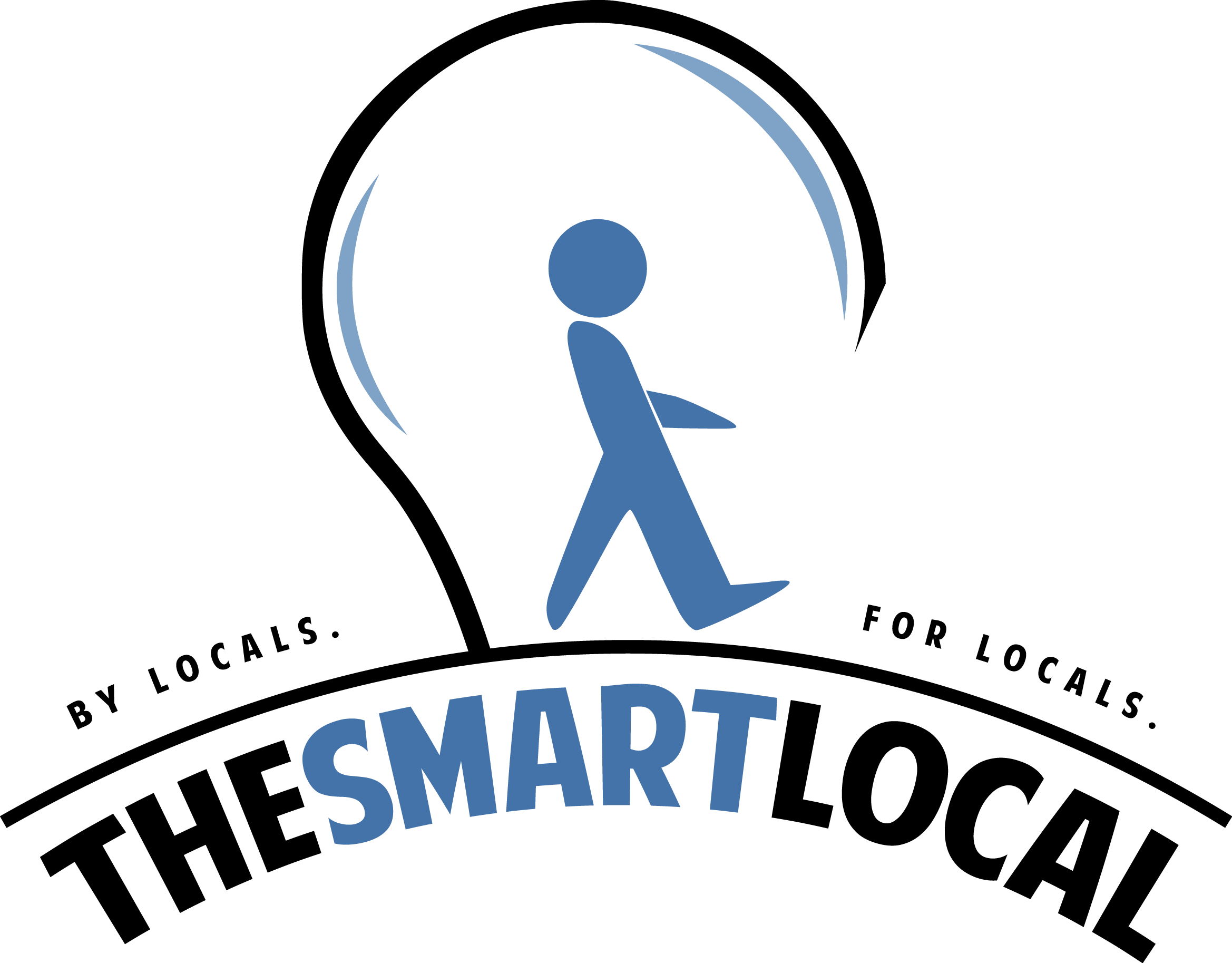 Drop us your email so you won't miss the latest news.