Growing up in Genting Highlands
---
When you live in a top tourist destination that also happens to be every Malaysian kid's equivalent of a wonderland and where city folk flock to for a breezy weekend vacay, you tend to catch attention onto yourself.
Here's what happens when I introduce myself to someone for the first time: a moment of silence as everybody exchanges confused stares until they can wrap their heads around the groundbreaking fact that I had just revealed – there are people who actually live in Genting Highlands.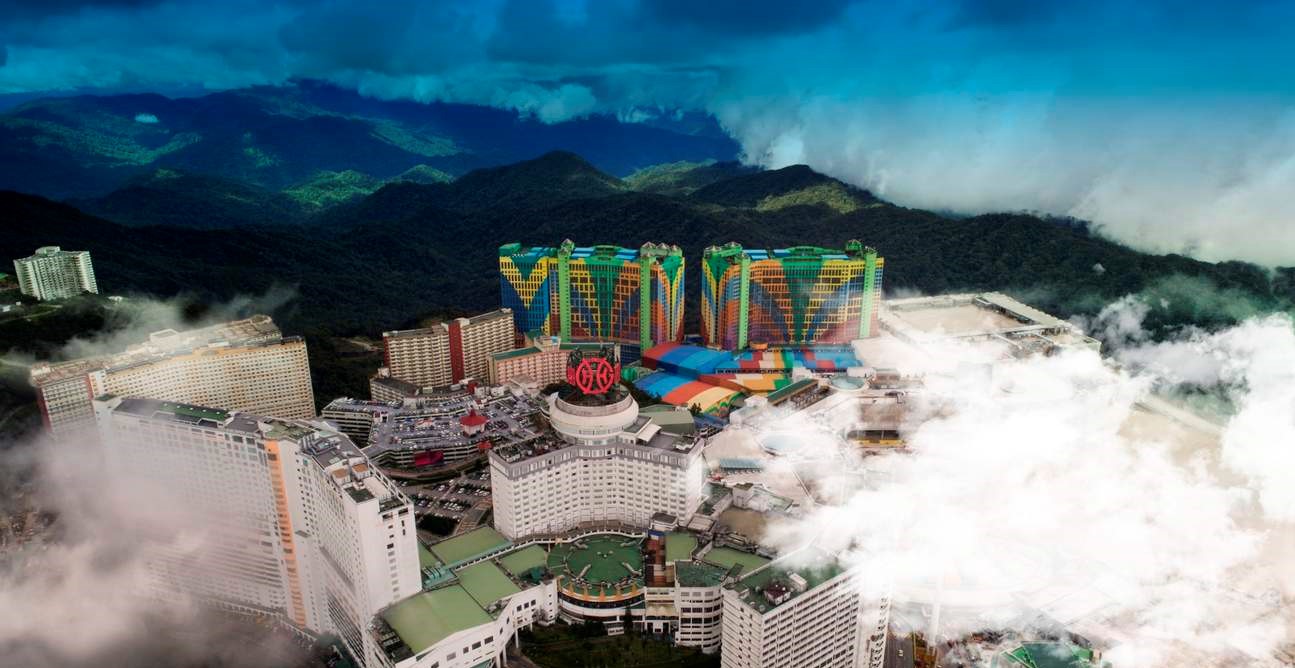 Just like how some live next to a mall, I live a short 15-minute drive away from one of Malaysia's top tourist destinations.
Image adapted from: Klook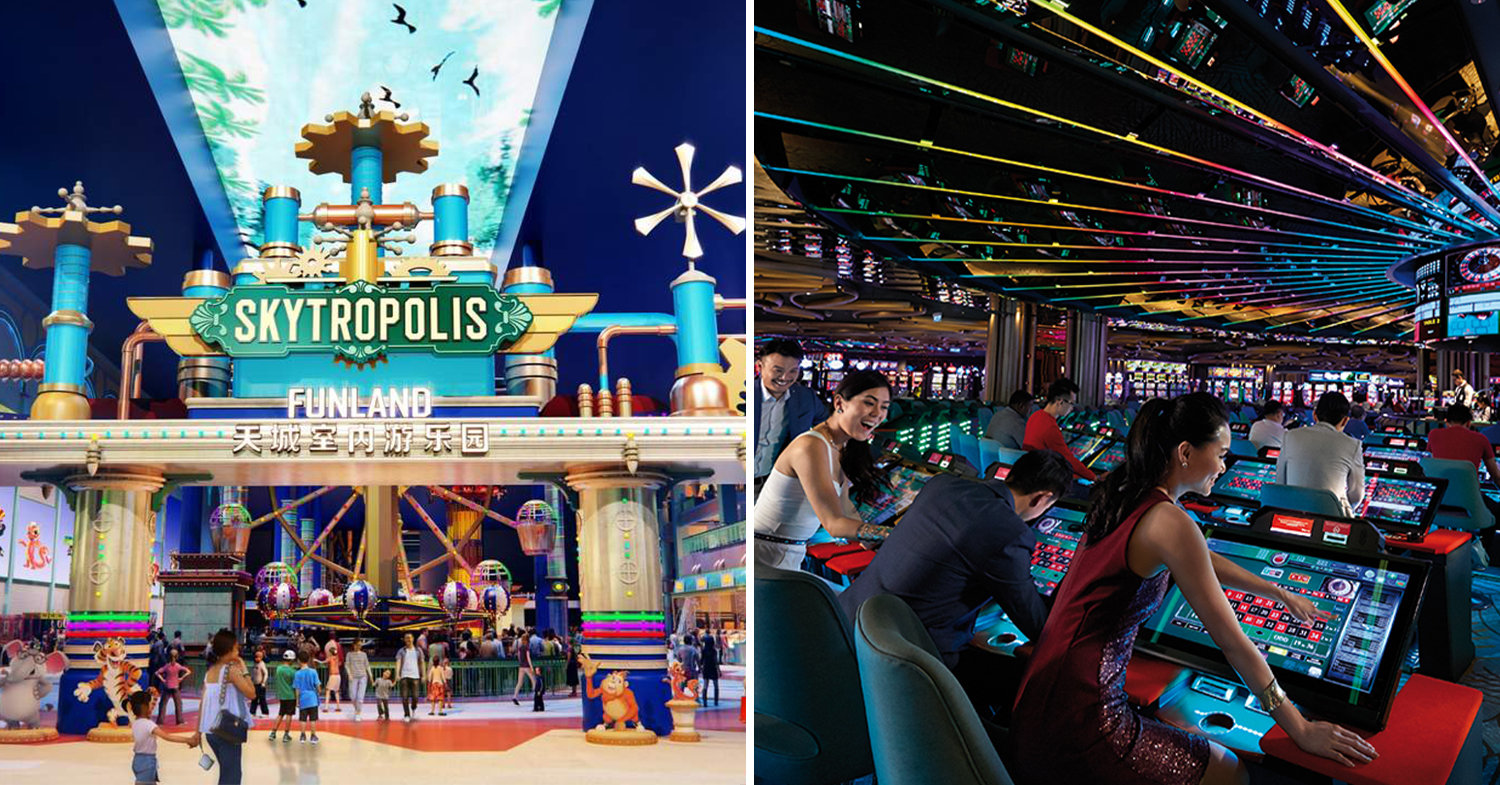 Everyone goes to Genting Highlandsfor its theme park and casino, but it's not known for large residential estates.
Image adapted from: Klook and Resorts World Genting
And so when they learn where I'm from, our conversation turns into a round of rapid-fire questions. Here are some of the most routine questions from everyone who wants to know about the kid from Genting Highlands: 
---
1. "There got school meh?"
---
The schools here are not located near any commercial areas, so you wouldn't spot them unless you happen to take a wrong turn or two. We have 1 kebangsaan primary school called SK Sri Layang, which is just right across Gohtong Jaya. There are also 2 secondary schools – 1 government and 1 private – around the Genting Permai area where the Starbucks drive-through is.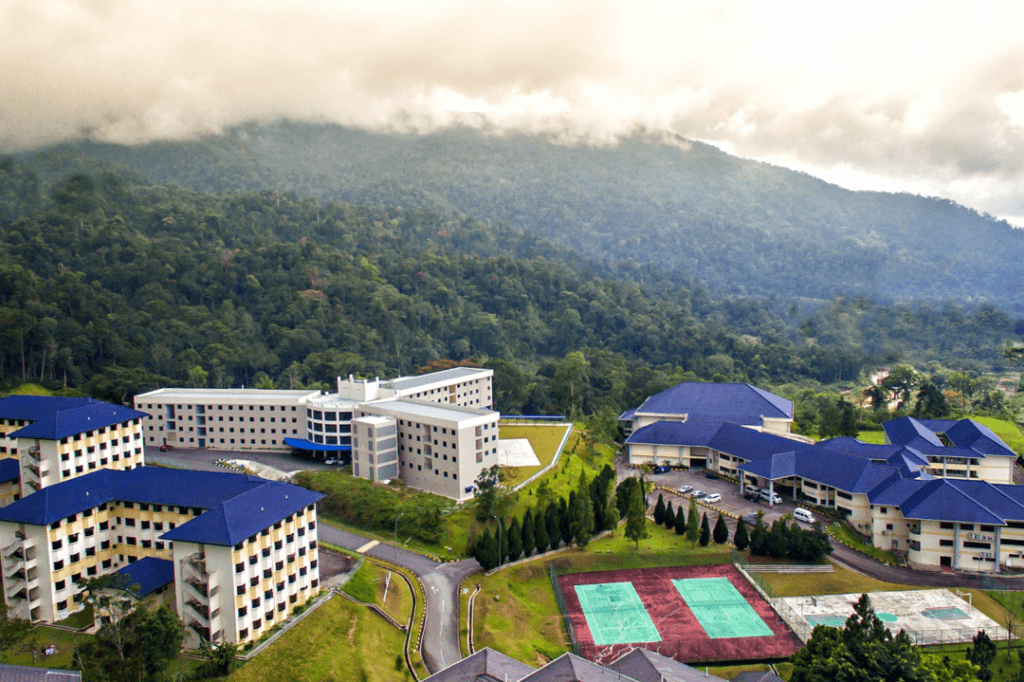 The school grounds for Sekolah Menengah Swasta Saleha and Highlands International Boarding school, it was both private and international.
Image credit: HIBS
But back in my time, most of the Genting kids attended school at Batang Kali, the neighbouring town. The SMK school in Genting hadn't been set up then, and attending a private school wasn't an option for many of us, so we made the daily half-hour drive over to the next town instead. 
---
1/4 the size of a regular school
---
For those wondering just how many families there are living in Genting Highlands, the size of the schools is a good indication. For starters, the primary school here is small. Tiny, in fact.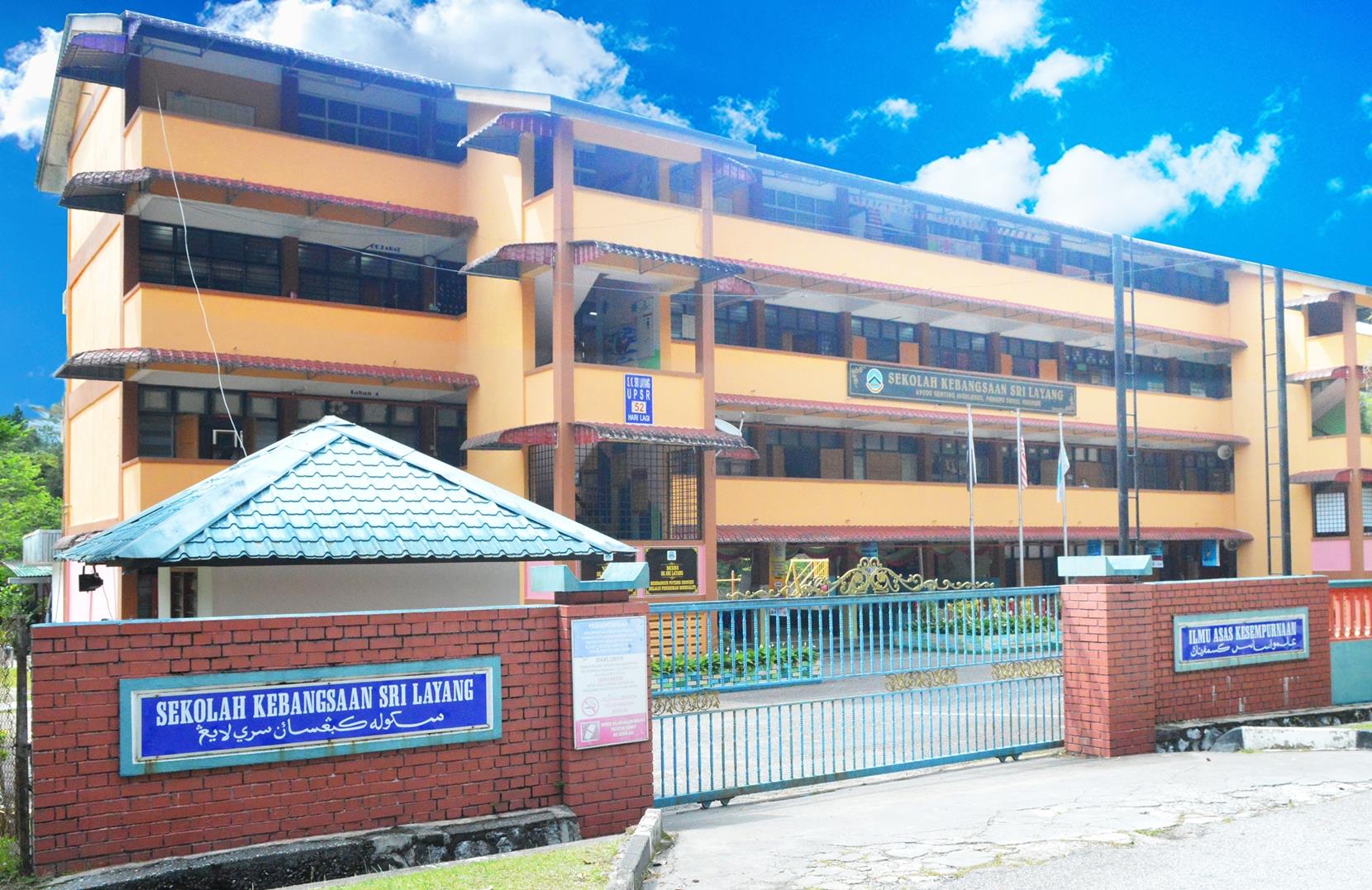 There are just enough rooms to fit 1 class each through standards 1 to 6
Image credit: SK Sri Layang Genting Highlands
Where regular schools are usually made up of several blocks, ours only had 1 3-storey block. But we weren't tight on space, it was just enough to accommodate all the students and teachers. We only had about 100-150 after all. We didn't have a separate hall for perhimpunan, so it helped that the parking lot and kantin served as multi-purpose locations.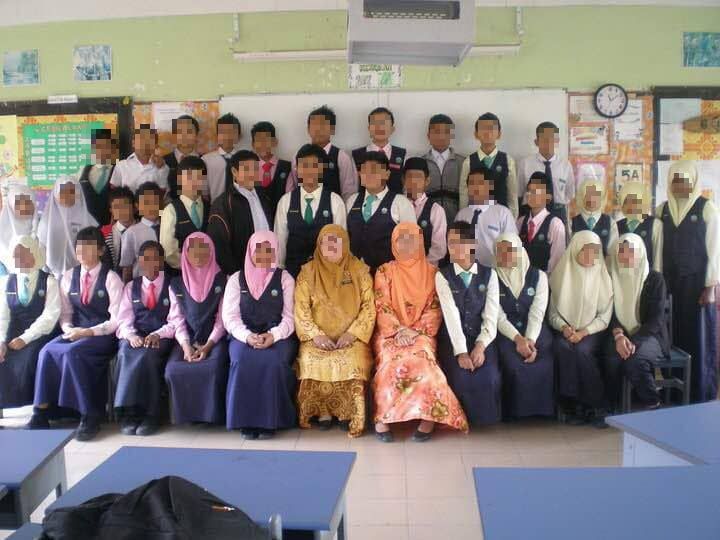 Our Standard 6 class photo back in 2009
This may sound weird to some, but with such small numbers, we didn't need to have more than 1 class per form. Everyone from the same form was just grouped together in the same class, so we weren't segregated according to our grades. My class always had the most students, about 38 of us, but other classes were half of that and numbers have only been dwindling since. 
The number of students remained small when I was in secondary school too, with about 200 students in the private international school I was at. There were about 14 classes in total, with some classrooms having less than 10 students.
---
Missed out on all the perks city schools had
---
We didn't have proms, and we never had those iconic Milo trucks come over to hand out free chocolate malt drinks. Imagine my surprise when I found out that it was apparently a norm for school kids in the city. "Maybe Genting too high dy, the Milo truck cannot go up", my friends would tease.
But if there's one thing that we did have that's worth a mention, it's that Kuntum magazine once paid a visit. Yup you read that right, Kuntum was the best thing that happened in my school.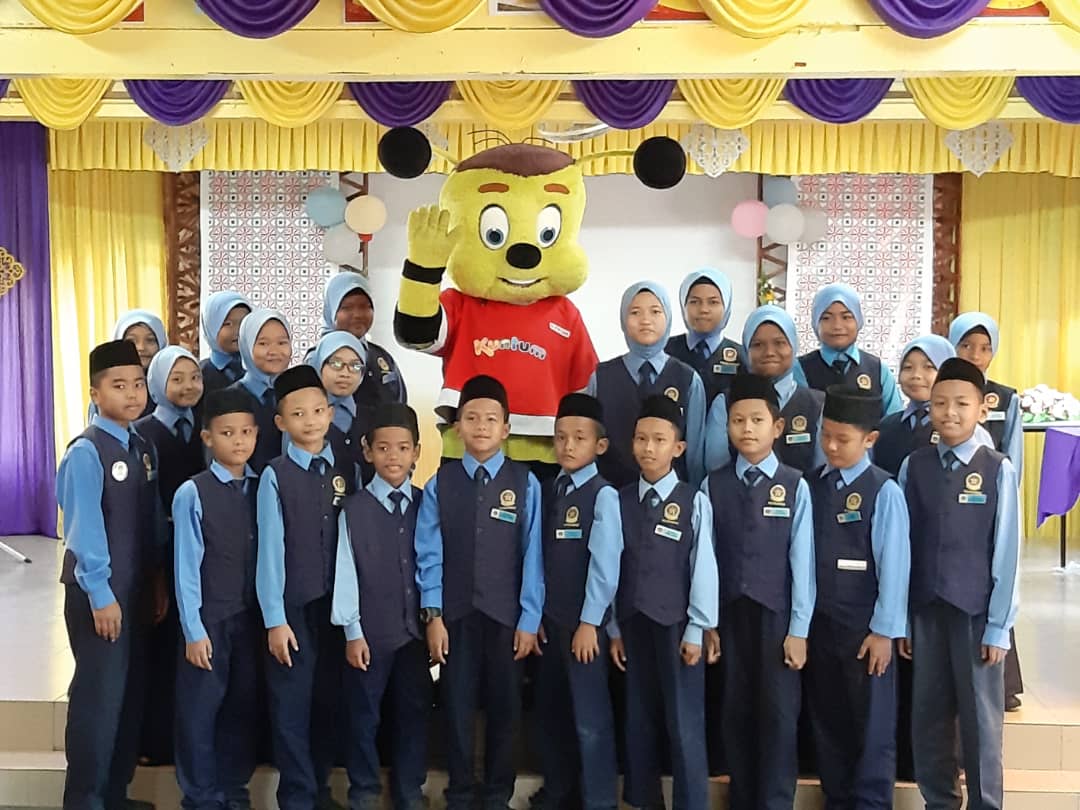 Kuntum usually visited with goodies and free magazines, but it was really the photoshoot with the mascot that got all us kids excited.
Image credit: skhajiismail
---
2. "Are the ghost stories true? Have you seen one yourself?"
---
If I had the ability to see ghosts, I would've packed my bags and ran out of that place a long, long time ago. I consider myself pretty lucky for never encountering a supernatural being, especially when I have more than a handful of friends who can't say the same. 
I can't say if the ghost stories are true or not because chances are, a lot of these are unverified rumours. But people around here do take extra precaution. I once toured around the dorm rooms for part-time workers, and I'm not joking when I say that every door had a protection talisman plastered on them. You can only imagine how creepy it gets when you're walking down the seemingly never-ending hallways.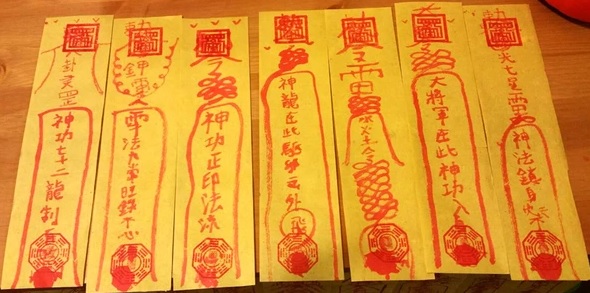 These sort of paper talismans were stuck on almost every door I passed by in the dorm
Image credit: tinyatdragon
---
3. "What do you do for fun?"
---
I'd take a bus to KL with my friend during the weekends.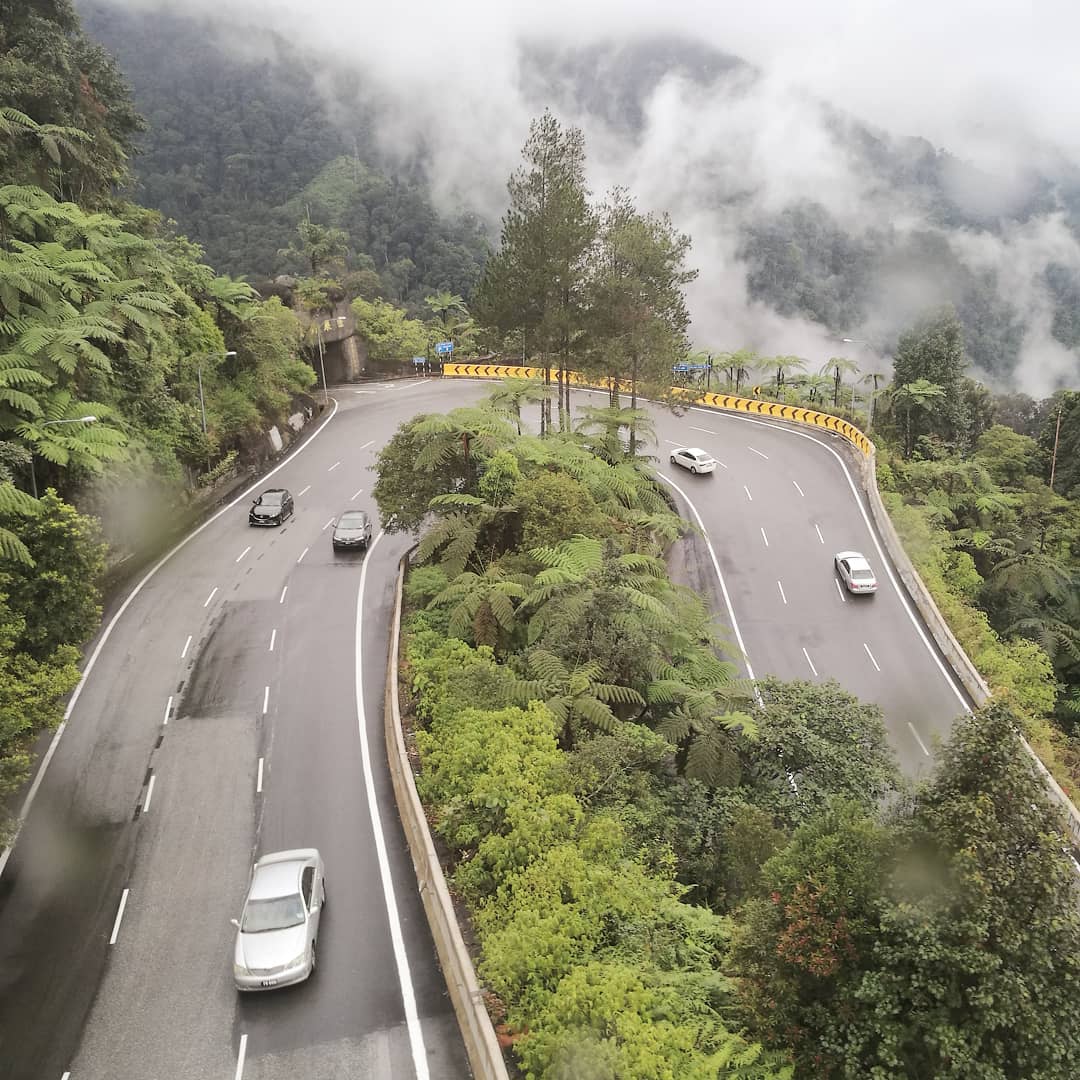 As a frequent traveller on the bus, I grew used to these winding roads and precarious edges.
Image credit: @wanderlustmignonne
There's really nothing to do around here when you're surrounded by mountains and trees. Sure, there's a theme park and a shopping mall but those are meant for tourists and adults with money, not kids looking to lepak with their friends. Our allowance would barely cover a McD's set meal. 
Since I didn't live near my friends, I would simply stay home most of the time. But my friends who stayed around the same area would just hang out at each others' houses.
---
Headed to KL on weekends 
---
Maybe it's because Genting Highlands is on a mountain that people always think it would be farther away from KL, but it's actually only an hour's journey. I used to head down to KL every weekend for tuition classes, so the city isn't as inaccessible as some might think.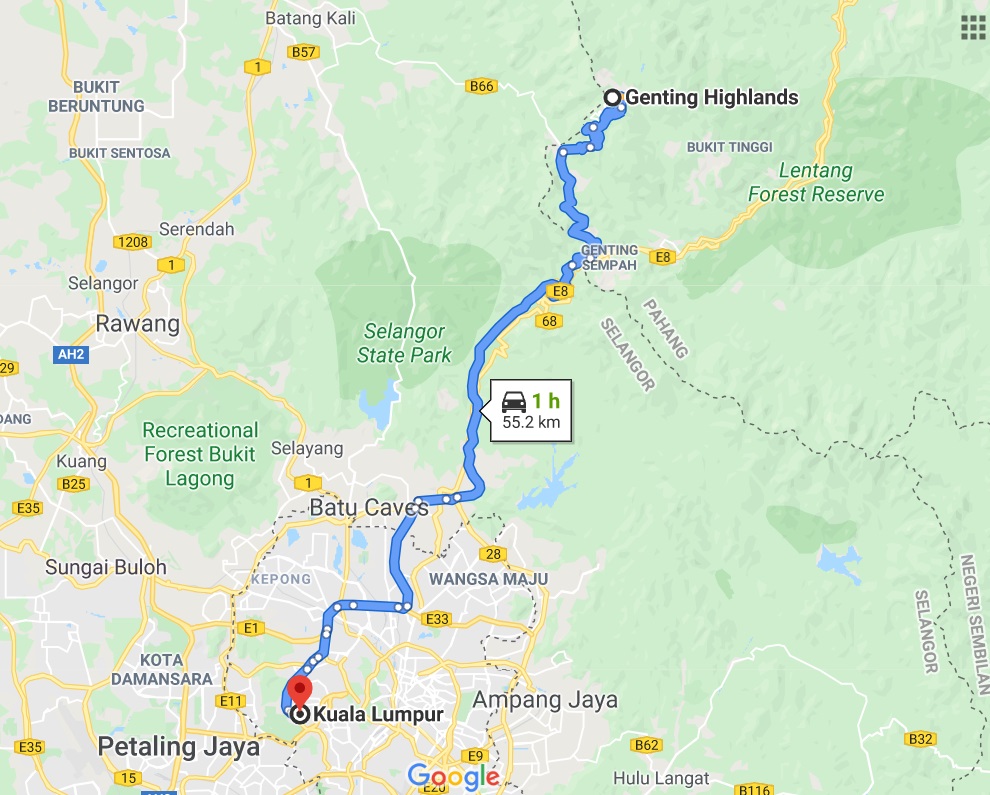 Image adapted from: Google
There are also buses to different parts of the city, so my friends and I would always take the ones to KL Sentral or One Utama. The part that shocks people the most is that ticket prices are actually super affordable, about RM4-RM5 per person. It's even cheaper than the RM6 toll you need to pass through if you drive.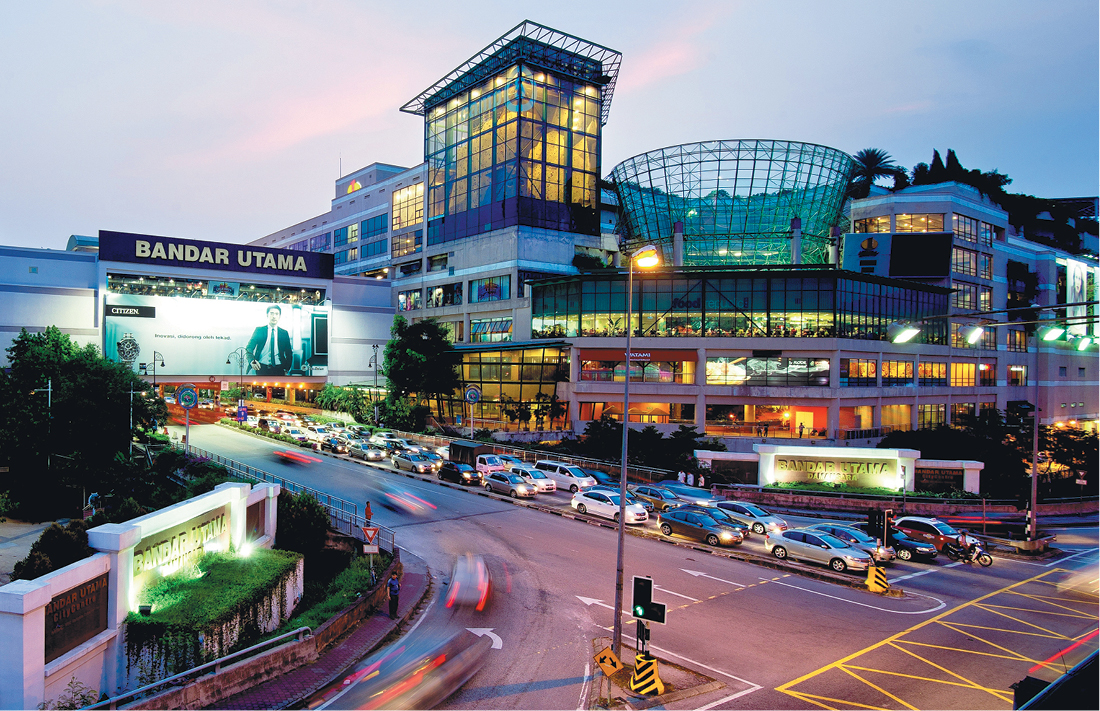 1 Utama was my go-to mall as it was the easiest to get to with the direct bus from Genting
Image credit: edgeprop
With thousands of visitors from various parts of the country regularly making the journey up to Genting Highlands, it only means that there are plenty of direct buses that head to and depart from central parts of town. It's a win-win situation for both Genting locals and visitors.
---
4. "Are there houses for you to live in?"
---
Genting may not have been known for residential estates back when I was growing up, but we do have houses here. A majority of Genting employees are placed in apartment buildings throughout the area, but there are some houses further in the estate that you wouldn't normally come across on the main road.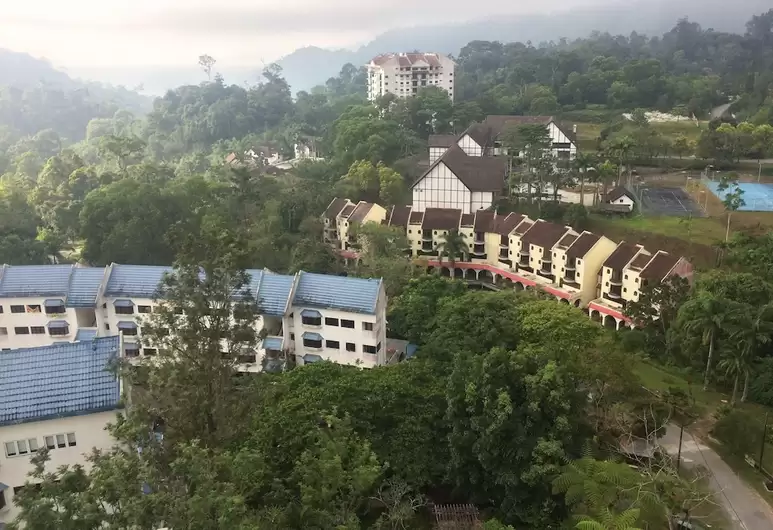 You can spot apartments peeking out from between trees and winding roads
Image credit: Hotels.com
That said, employees are usually provided with accommodation to help them save on fuel and toll charges. Many return to their homes during the weekends while some decide to permanently settle here – like my mum. 
Now, though, there's a new market for luxury condos sprouting up there.
---
5. "Is it still very cold up there?"
---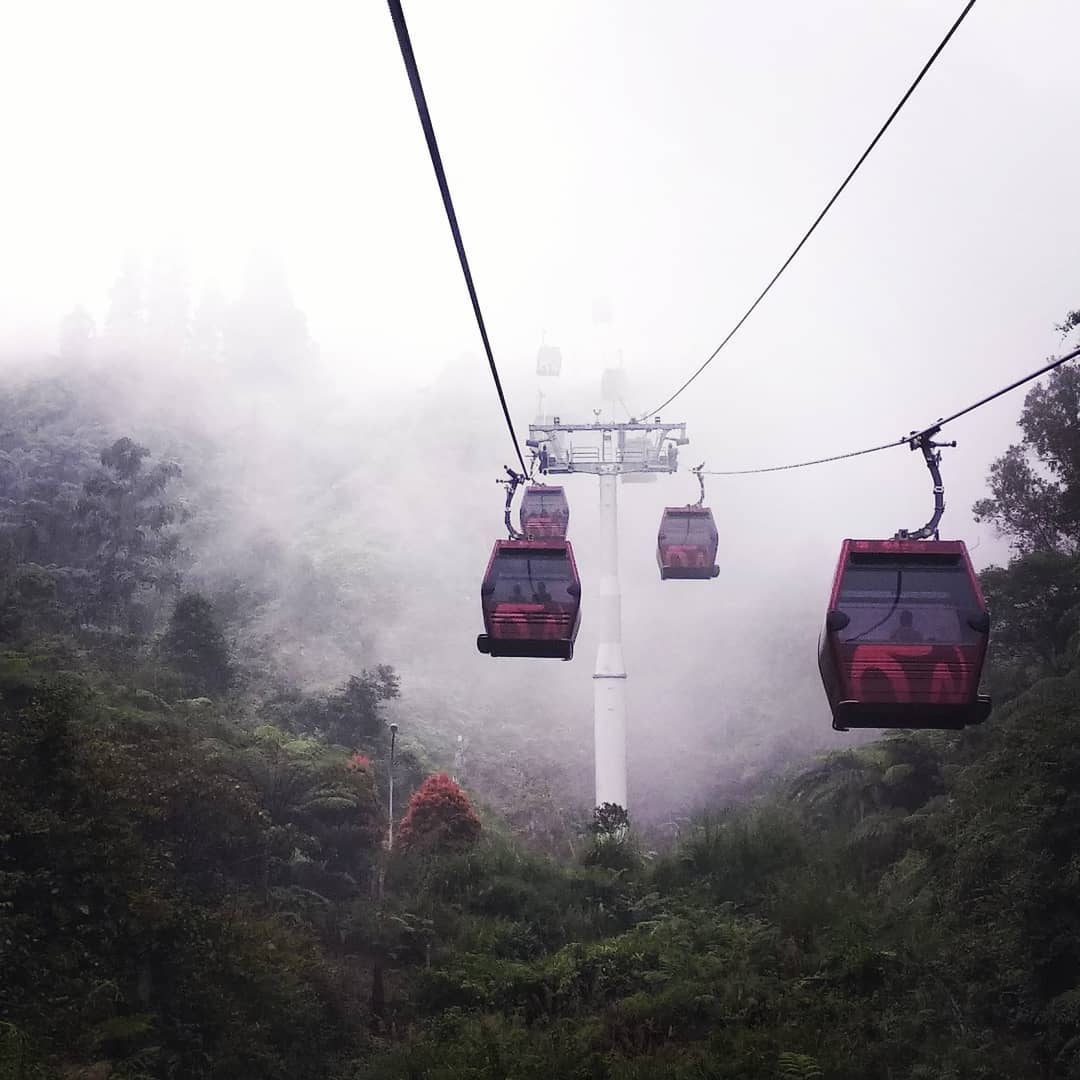 Image credit: @danmy_kc
It's not as cold as it was 10 years ago, but it's definitely still cool enough for you to require a sweater. Just head over to the open area at SkyAvenue at any time of the day and you might be able to see your own breath each time you speak. You'll always see me going "haaa" while trying to catch it on video for my jealous friends stuck in the KL heat. 

The thick fog that's a common occurrence in Genting is proof that claims of its aircon weather still stands
Image credit: Tripadvisor
Genting is a 15-minute drive up from my house, so while temperatures are not as cold where I live, our mornings are still pretty foggy. For anyone who has been unfortunate enough to visit on especially cold nights, you'd know what a struggle driving here can be. With thick fog blocking the roads, drivers are left with no choice but to go at the safe speed of 20km/hour. 
---
6. "Food in Genting is so expensive. You must be rich"
---
Plenty of non-locals would think that food in Genting is expensive thanks to all the tourist traps around the casino area. But there is affordable food in the area – you just need to weed it out. 
If you're serious about saving an extra few ringgit on food, head down to places like Gohtong Jaya or Genting Permai instead. The food there is much more budget-friendly as the bulk of the restaurants there are made up of zi char eateries.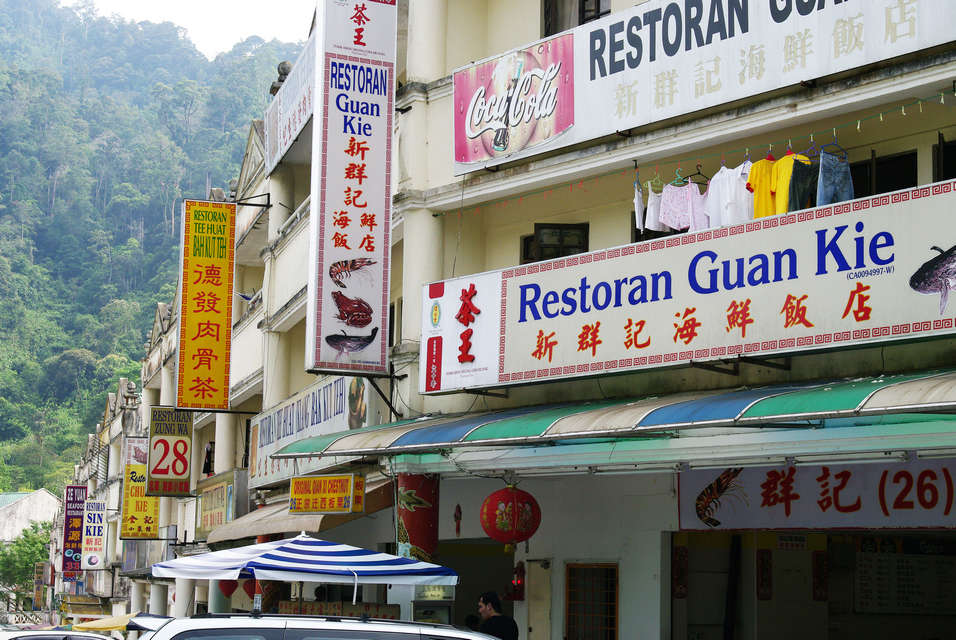 Gohtong Jaya has a long row of restaurants for you to choose from, with most of them being Chinese restaurants
Image credit: Garmin
---
7. "Do you see a lot of monkeys since you live near the jungle?"
---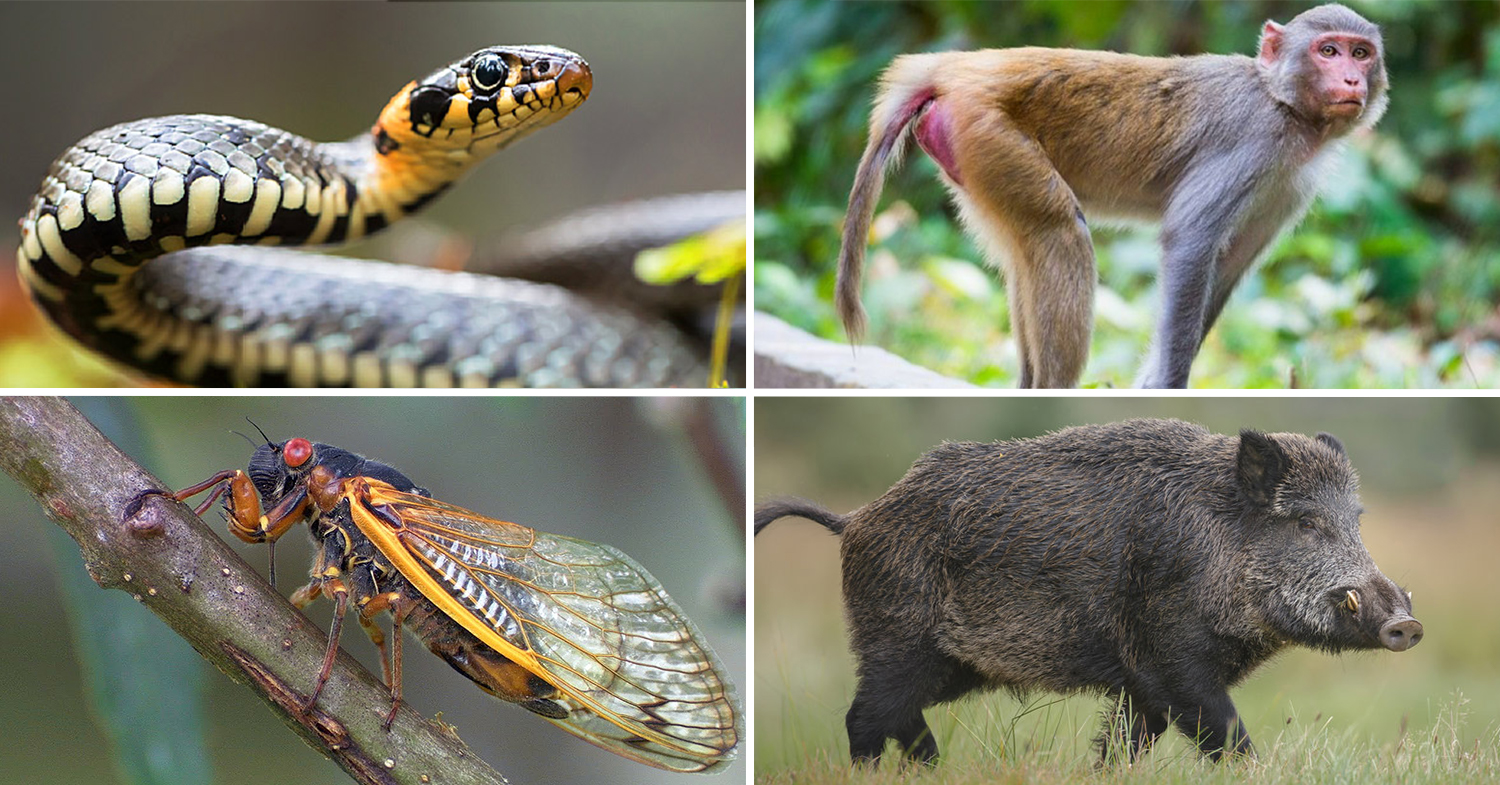 Some of the most common wildlife sightings we have in Genting
Image adapted from: webmd, interestingengineering, scifacts, and toofab
Monkeys are a common sight, but snakes take first prize for being the most annoying and dangerous pests. I remember a time when there was such a huge snake problem in my area that we constantly had to call people to catch loose snakes in houses. 
And we're not talking harmless small snakes either. I once came across a cobra at the park near my house. I was alone and no older than 10 years of age. It was not a fun experience. 
We also get a ton of insects, more than city folk can imagine. Boys in my primary school would always pick up rhino beetles and cicadas to scare us girls with. Girls with ponytails had to take the brunt of it as those little critters always end up tangled in our tresses, and we'd only find out about it many moments later.
---
8. "When is the new theme park opening?"
---
I can't seem to dodge this question no matter where I go, so PSA for everyone: I only live in Genting, I don't work for the company. As much as I would like some insider scoop, I only know just as much about the new theme park as anyone else.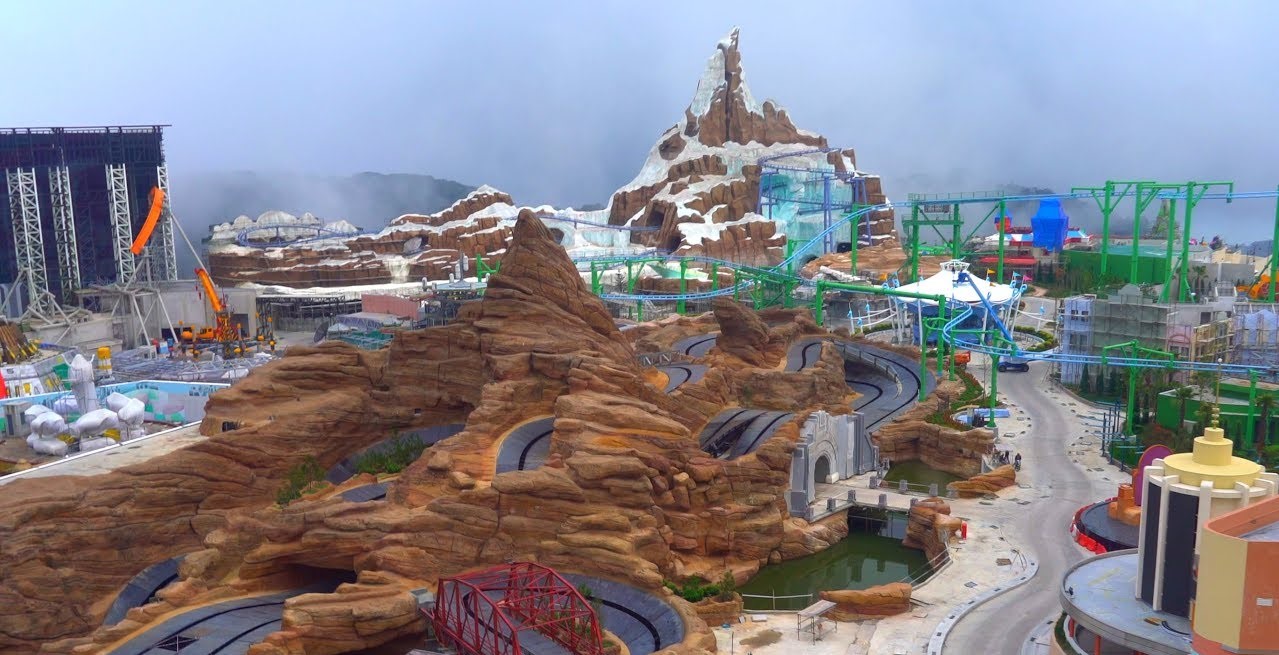 The new theme park has been in construction for the past 6 years or so
Image adapted from: SoCal Interactions 360
But according to The Malaysian Reserve, doors will be open in late 2020!
---
Debunking life in Genting Highlands
---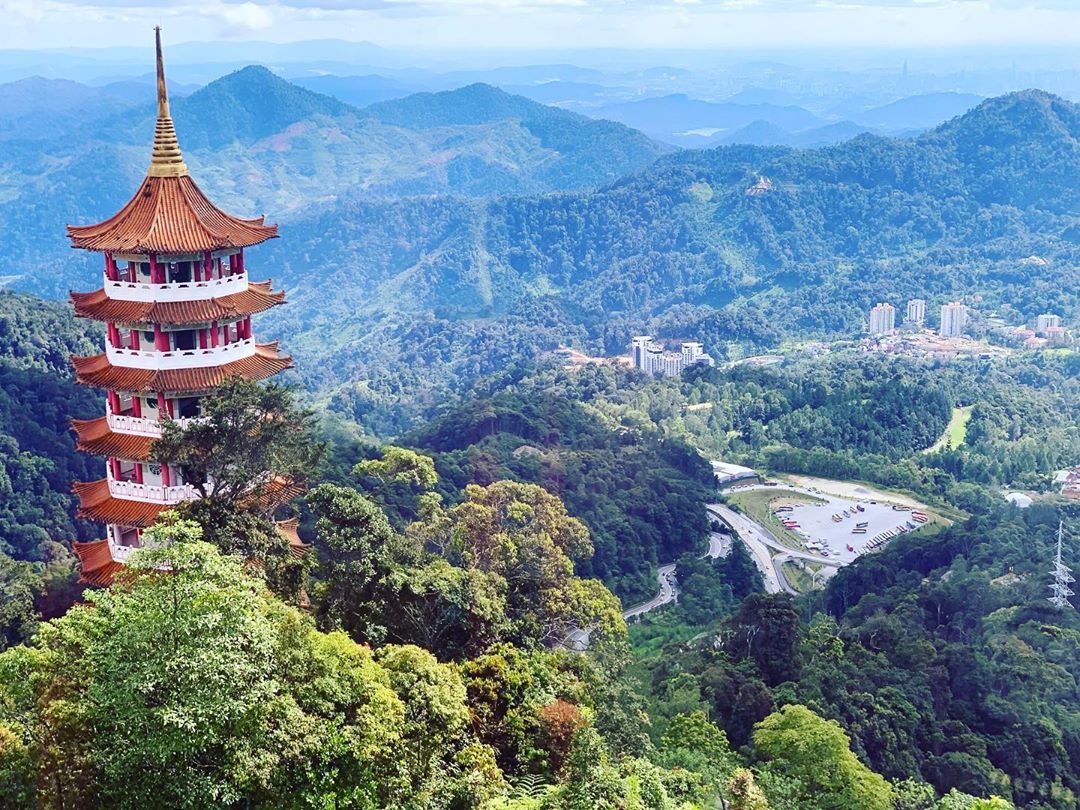 Image credit: @suryabatra
To others, Genting is many things – every child's dream, an adult's hamartia, an escape from the city with air-con weather, and supposedly even a haunted land. But to the community living here, it's a truly unique home. 
Each time I hear that astonished gasp from someone I just met, it reminds me of how special my childhood truly was. Even with all the ups and downs of living in Genting, I can't deny that it was one heck of an experience that I'll probably be itching to tell my grandkids when the time comes.
Read more Malaysian perspectives here:
---
Cover image adapted from: Klook & Amber Lee
The cover image for this article was updated on 7th November 2022. 
Enjoying The Smart Local Malaysia? Follow us on Facebook and Instagram for more stories like this. If you have a story to share, email us at [email protected].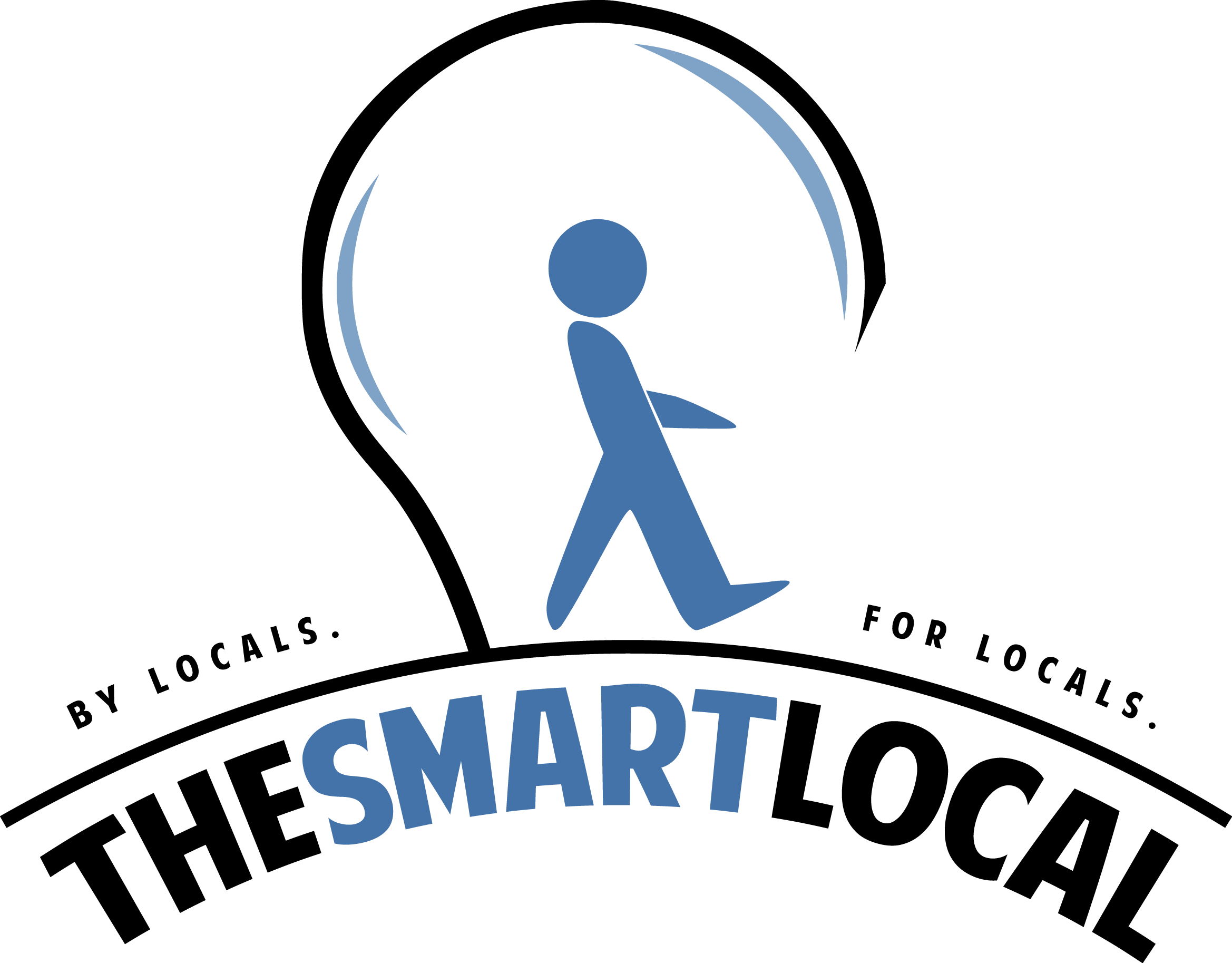 Drop us your email so you won't miss the latest news.