Childhood memories in Malaysia 
---
Whenever we come across a novelty item from our childhood, we're immediately hit with a wave of nostalgia that brings us back to our childhood memories. It happens with snacks – think White Rabbit and ice gem biscuits – as well as gadgets that seem ancient, such as cassettes and floppy discs. 
While the rediscovery of items such as these is often followed with a wistful comment on our age, we can't help but feel in these almost forgotten childhood memories. Since we love our #TBT moments so much, we've compiled a list of nostalgic childhood memories every Malaysian millennial should know:
---
– Shopping Malls –
---
1. Carrefour – the atas supermarket from France
---
Carrefour had been around as long as anyone could remember, so when we stop to think about it now – where the heck has it gone? They were a long-time staple hypermarket at many major shopping malls such as Mid Valley Megamall and newer malls such as Paradigm Mall, but they've pretty much vanished from Klang Valley.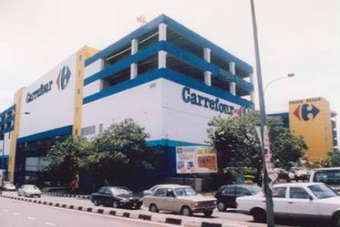 Carrefour – which hailed from Europe – set up operations in Malaysia in 1994
Image credit: Just Food
As kids, many of us would've remembered their massive stores that had everything under the sun – from groceries to stationery and homeware – much hypermarkets like Giant and Tesco today. 
Well, it turns out that Carrefour was actually acquired by AEON back in 2012 and the outlets eventually got converted to AEON BIG. 
---
2. Sogo – 7 floors' worth of Japanese-imported goods 
---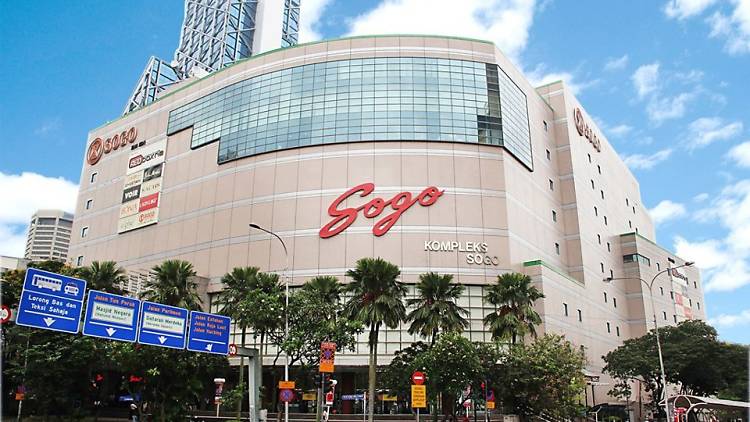 If you've passed by Bandaraya on the LRT, you would easily recognize this copper building as the train whizzed along the tracks.
Image credit: Sogo
For every KL-ite who was born in the 80s and 90s, Sogo was a darn big deal when it opened in 1994 as it was one of KL's largest shopping centres with 7 floors of retail therapy. Many of us eventually forgot about Sogo once trendier new malls such as Mid Valley Megamall and One Utama opened their doors, but it turns out the iconic mall has been standing strong since then. 
In fact, just recently in 2019, they expanded to open a couple of new outlets – one at i-City in Shah Alam and another at The Mall – Midvalley Southkey in Johor Bahru. So if you're feeling nostalgic about your younger years, you know where to go!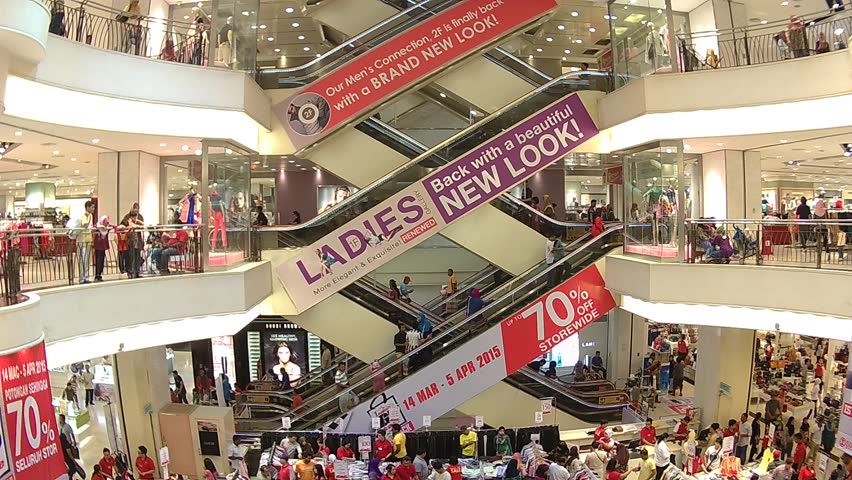 The mall was a favourite amongst locals as they had everything from affordable essentials to luxurious goods
Image credit: Shutterstock
Address: Kompleks SOGO, 190, Jalan Tuanku Abdul Rahman, 50100 Kuala Lumpur
Opening hours: 7.30AM-10PM, Daily
Telephone: 03-2202 8312
Website
See all outlets here.
---
3. Hankyu Jaya – Bangsar's first hypermarket
---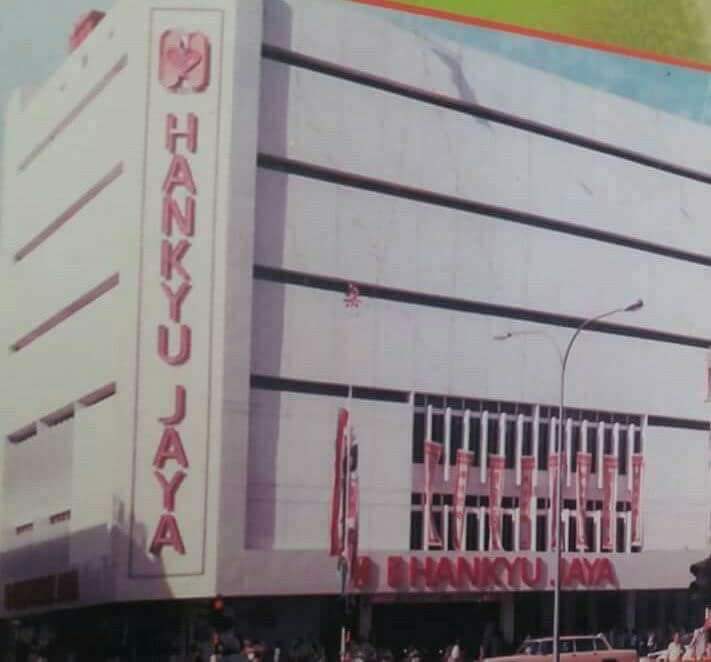 Image credit: Jalan-Jalan Cari Makan Di Kedah
Bring up Bangsar in any conversation and it'll usually be about atas cafes, bars and lifestyle retail stores where people go to be seen.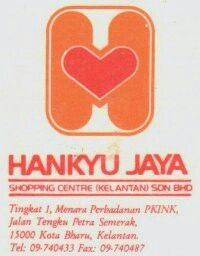 Image credit: Shikin Hasbullah 
But rewind to about 3 decades prior and you'll see that things were totally different. Clubs and bars didn't line the streets, and neither did trendy cafes and bakeries. Instead, Bangsar's biggest attraction was Hankyu Jaya, a department store and supermarket that hailed from Japan.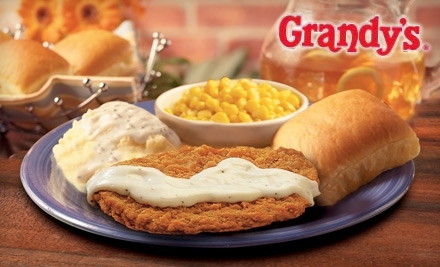 The Country Fried Steak was a must-order with every visit to Grandy's
Image credit: moore426559
After a long day of shopping there, parents would reward their kids for their good behaviour with a meal at Grandy's – a US fast food chain that served up Southern comfort food such as steak and mashed potatoes.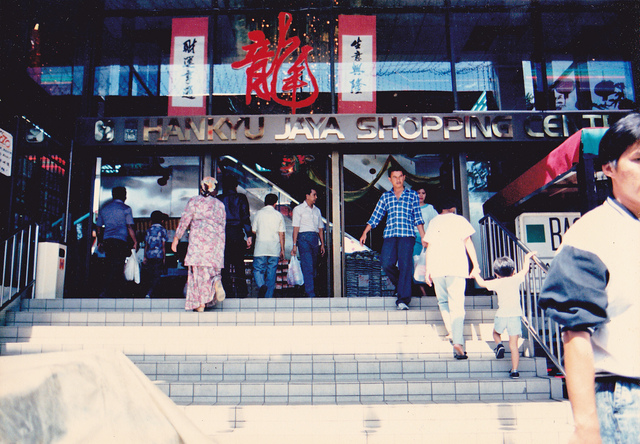 Image credit: moore426559
When it closed down sometime before the 2000s, the building was left vacant for several years before its big transformation into Bangsar Village 1. The building still stands today, serving as a cool oasis for cafe-hoppers and banana leaf diners from the hot weather outside. 
---
4. Yaohan – first opened 30 years ago 
---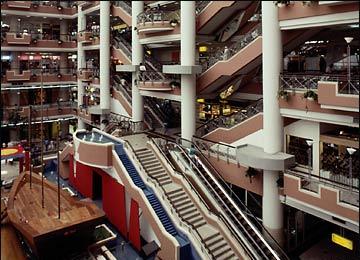 Image credit: HangPC2
We can't forget about Yaohan when talking about the rise of Japanese departmental stores in 80s Malaysia. It first came to the country over 30 years ago and found its temporary home in The Mall before going bankrupt in 1997.

While those born around the year may not remember Yaohan, The Mall is sure to ring a bell with earlier millenials. It was one of the bigger malls during its time, housing local boutiques and casual eateries run by small-time business owners. 
---
5. Makro – wholesale warehouse with a height limit
---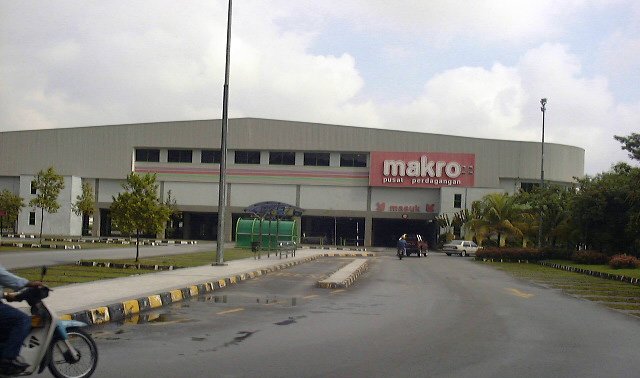 Image credit: Phneh'
Makro was one of those wholesale supermarkets that sold their goods in bulk and with discounted prices. It was a favourite among those with big families to feed and those who tended to shop for a few months' worth of groceries so they wouldn't have to make frequent trips to the supermarket. 
If you still have trouble remembering Makro, you may recall them as the supermarket that had huuuge trolleys and imposed a height limit because of it. The trolleys were the kind you'd find in IKEA or even at the airport as they were meant to lug around large amounts of groceries. 
---
– Food – 
---
6. Roadhouse Grill – floor covered entirely in peanut shells
---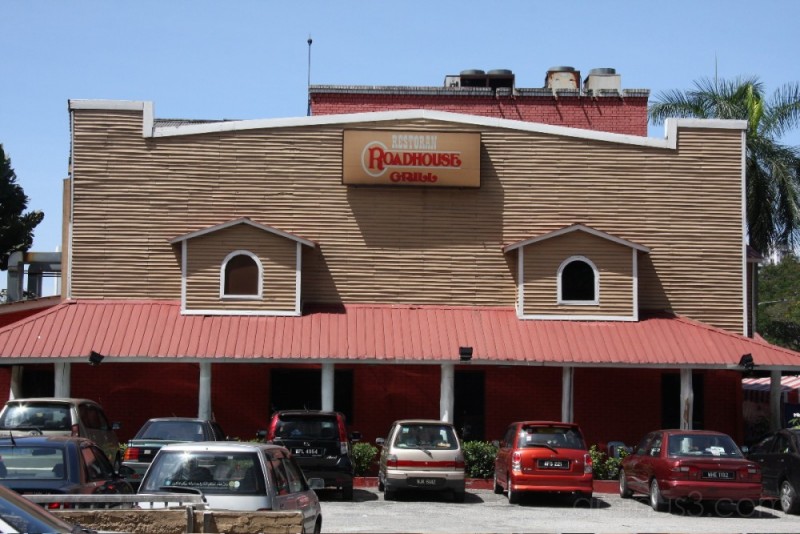 Image credit: Selalang
Roadhouse Grill was a cowboy-themed restaurant that served up a mean plate of steak, usually served with waffle fries, corn-on-the-cob, and a side of grilled veggies. Besides the realistic gun props and fake deer antlers on their walls, you would also probably remember them for their free-flow groundnuts that were served in tin buckets.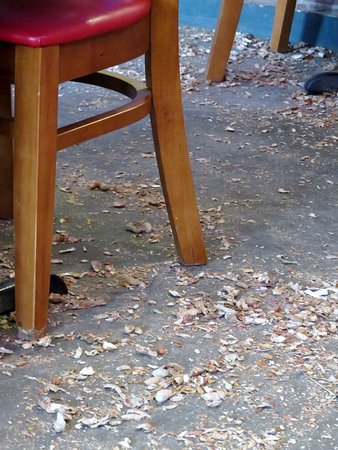 Where our peanut shells would end up – on the floor
Image credit: Martin R 
They were great to munch on while waiting for your food to arrive. Once you ate your fill and amassed a pile of empty peanut shells on your side of the table, you could just toss them on the ground and the restaurant wouldn't mind, since the entire place was filled with peanut shells. 
---
7. Shakey's Pizza – known for their generous toppings
---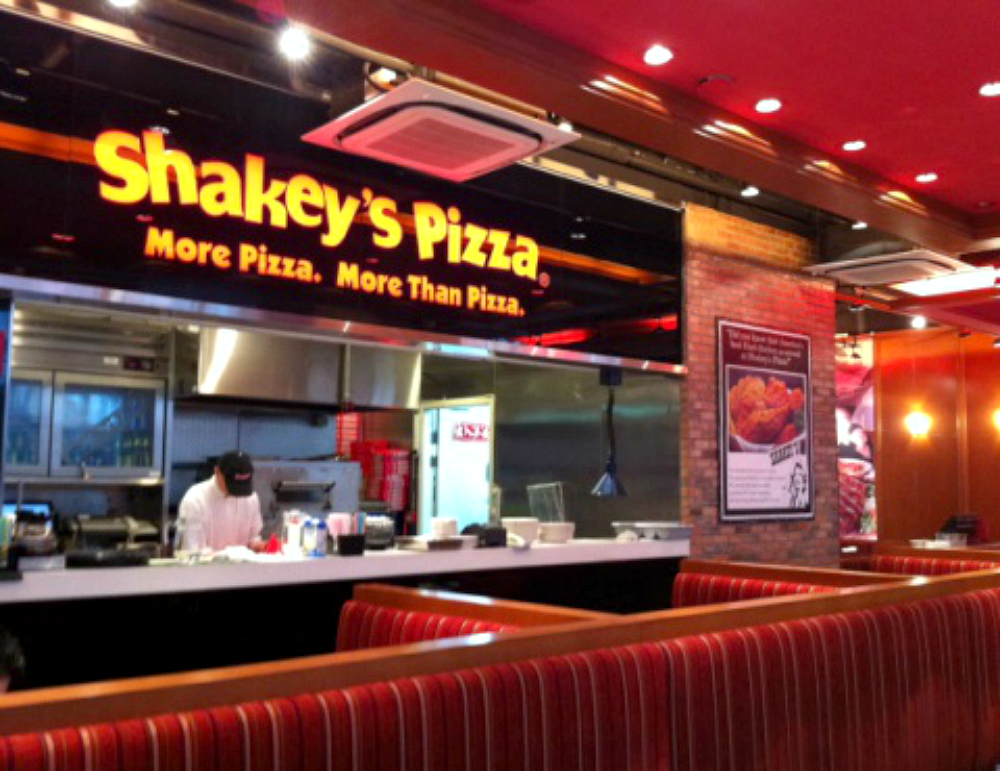 Image credit: leetan33
Most of us grew up eating pizza from Domino's or Pizza Hut, but long before those 2 came along, it was Shakey's Pizza that gave every 90's kid their first bite of this fast food staple. They were so popular that you'd see an outlet at almost every corner you turned to, much like how it is with McDonald's now.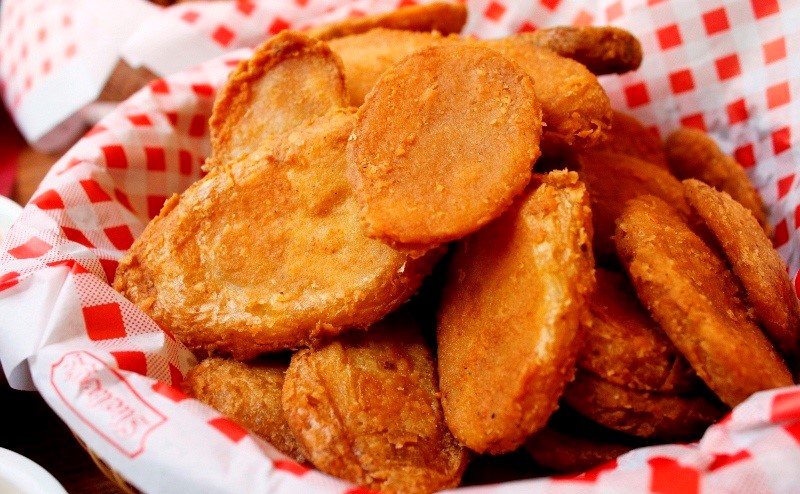 Besides the pizzas, we were also big-time fans of their Mojos – a deep-fried snack made from potato discs.
Image adapted from: idoblu
Even after the chain started to downsize due to the fierce competition from Pizza Hut, loyal fans still stood by Shakey's till their very last outlet ceased business in 2009. It was said that their pizzas had twice the amount of toppings as compared to pizzas from other brands at the time, which is why Shakey's Pizza continues to be remembered by many Malaysians. 
---
8. 1901 Hot Dogs – delicious New York-style hot dogs
---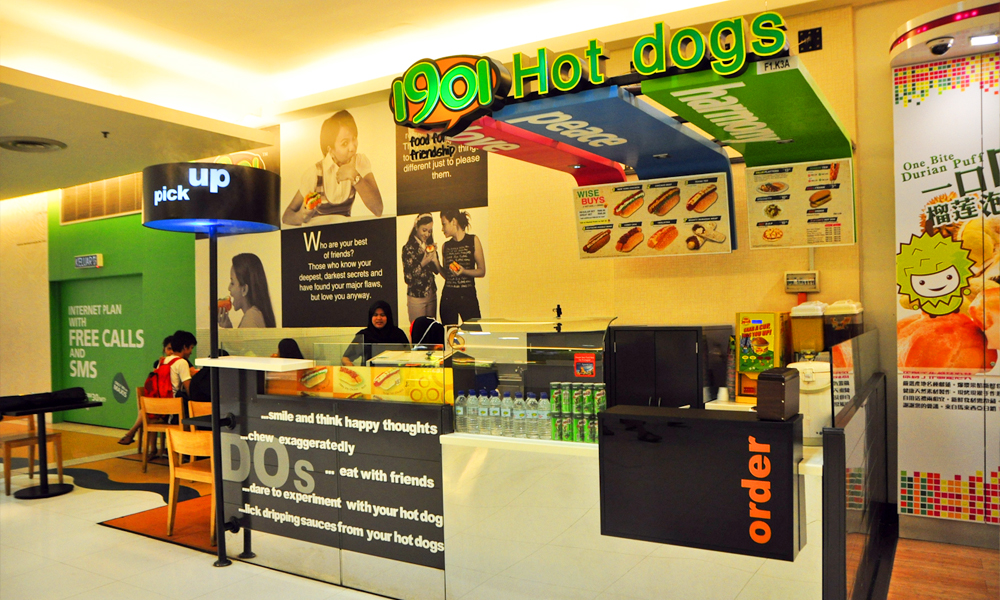 This once famous hotdog chain was actually founded by a Malay couple living right here in KL
Image credit: AxeFire
1901 Hot Dogs is a novelty for those of us who'd hang out at malls after school as their American-style hot dogs were the perfect snack to chow down on while we chatted with friends. Even if they weren't a big part of your childhood memories, you would've definitely stumbled upon 1 of the 60 outlets they had during their peak about 10 years ago.
There's even a food review from 2006 which concluded that 1901 Hot Dogs could have had a better chance against fast food giants such as McD's by lowering their prices. Just to prove how long it has been, a set meal at 1901 Hot Dogs was priced at RM5 back then.
---
9. Victoria Station – getting to dine on the train during special occasions
---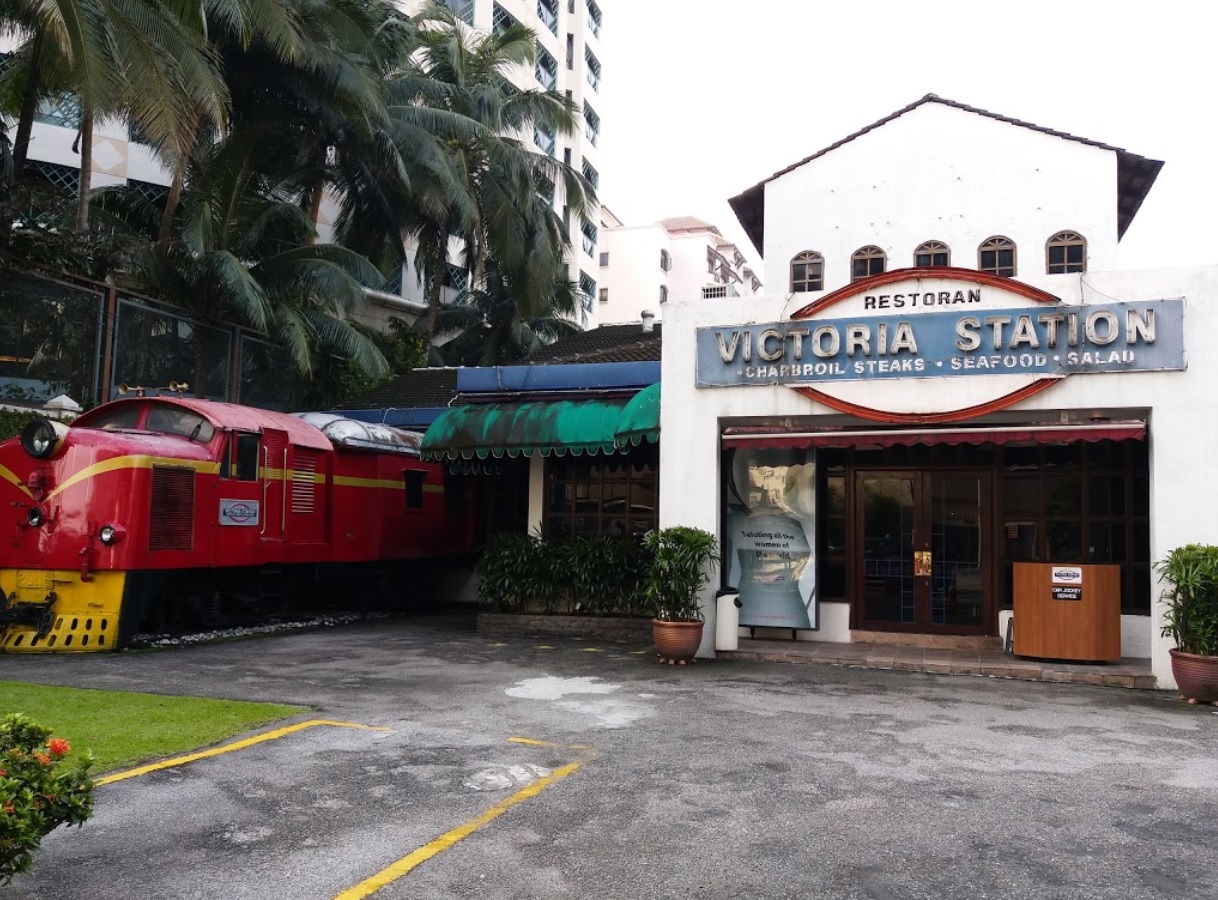 Image credit: Kenny Quah
If you asked any family in KL to recommend a good steak place in town in the 1990s, Victoria Station would probably warrant a mention. Their grilled steaks weren't the best thing about the restaurant. It was the life-sized trains outside that made kids feel as if they were going on an adventure when dining here. 
As kids, we were already ecstatic at just being able to pose for photos in front of the train after dinner. But for really special occasions, our parents would reserve a table inside the train carriages. Fancy "adult" meals such as steaks and lobster tasted a lot more delicious when we could pretend that we were in a moving train headed off to some faraway place.
Address: 243, Jalan Ampang, Taman U Thant, 50450 Kuala Lumpur
Opening hours: 12PM-12AM, Daily
Telephone: 03-4257 3388
Website
See all outlets here.
---
10. A&W – where every kid would excitedly wait for an appearance from Rooty
---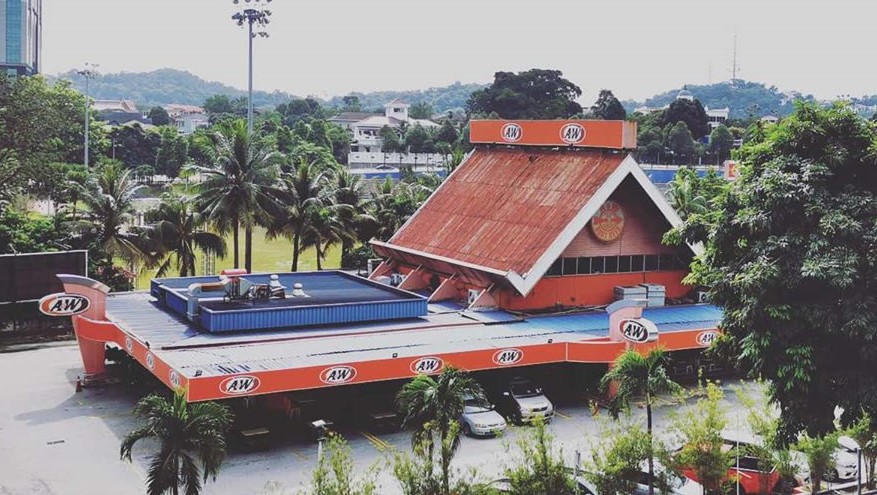 Sadly, the iconic A&W outlet in Petaling Jaya will be shutting its doors this year
Image adapted from: @brianbalberto
Mention A&W and 2 things come to mind – the famous root beer floats and how it was a go-to venue for kids' birthday parties. Even if it wasn't for any special occasion, A&W was still adored by kids for their massive outdoor playground and delicious fried treats such as fried chicken, coney dogs, and waffles.

You'd be part of the cool kids' gang at school the next day if Rooty made an appearance at your birthday party
Image credit: @anwmalaysia
If you were a kid in the city, you would've attended at least 1 birthday party in the A&W PJ outlet – if your parents didn't host one there themselves. Their private room would be decorated with huge black and orange balloons which served as a great backdrop for photos, but were also the primary cause for our fear of balloons popping. 
Back in the 1990s, A&W also had a retro drive-through where hungry souls could skip the in-store queues and get served in their cars. 
---
– CD & Book Stores –
---
11. Pirated DVD stalls – when parents indulged in cheapo entertainment
---
This is probably extremely frowned upon at this day and age, but we have to admit that before film and TV were digitised, many of us succumbed to collecting pirated DVDs and VCDs back in the day. Original versions were extremely expensive at that time, so if we didn't buy copies from roving DVD men at hawker stalls, we had go-to stores that openly sold pirated movies.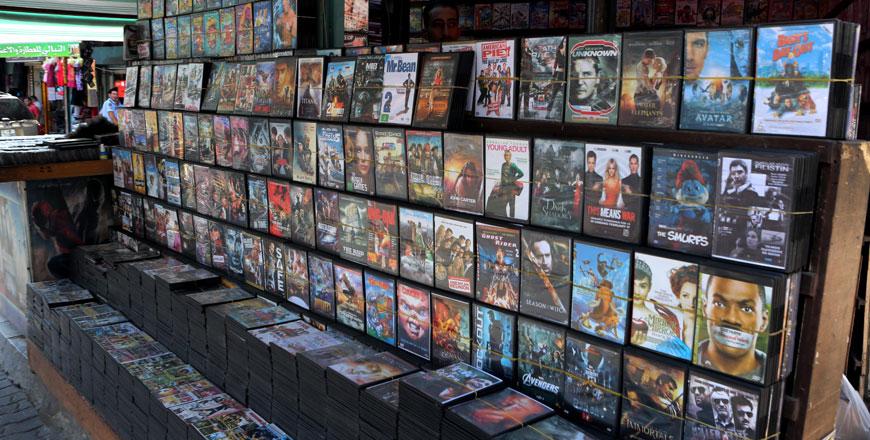 Image credit: The Jordan Times
That said, times are different now thanks to the introduction of affordably-priced streaming platforms such as Netflix and HBO Go. Most of these illegal stores are long gone, and we can now clear our consciences from wrongfully consuming pirated content when we were younger. We'll just let those days remain in our childhood memories.
---
12. Pay Less Books – for RM5 books
---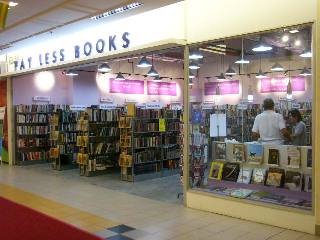 Image credit: Pay Less Books
When us bookworms were looking to expand our library of books but had a budget to stick to, we used to pop by Pay Less Books instead of mainstream brands. 
If you haven't heard of it, it was basically the 1990s version of BookXcess but with even cheaper price tags. It was the spot for Subang and Puchong kids to hang out after school and spend their leftover allowance money on some good reads. Sadly, they closed down in 2012, leaving bookworms to hunt for bargains elsewhere.
---
13. Massive MPH stores – where we found our love for reading 
---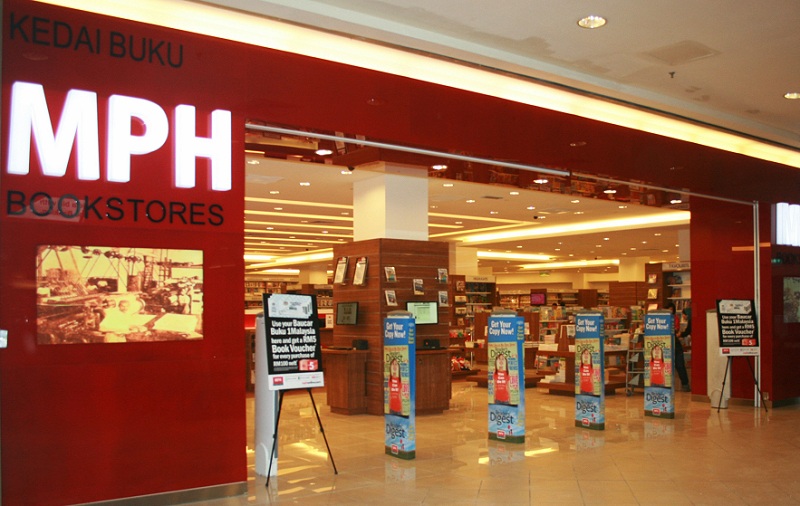 Mega bookstores such as the MPH outlet in One Utama were a big part of any bookworm's childhood memories
Image credit: Digital News Asia
It's been over 2 years since the MPH outlet in One Utama has closed down, but we still get caught up in memories each time we walk by the shop lot the bookstore used to occupy. Back in the day, even non-readers would find themselves browsing through their large selection of titles before finding one that interested them enough for them to plop down by the comfy seating areas and settle in for a good hour of reading. 
Besides MPH One Utama, the outlet in Mid Valley was also just as iconic for its huge premise. Walking in almost seemed as if we had just entered a maze that's entirely built of wooden bookshelves. But instead of trying to find our way out, we were just excited to spend hours browsing endlessly through storybooks and encyclopedias, to name a few.
In the age of Netflix and e-books, we're starting to see fewer of these traditional brick-and-mortar bookstores from our childhood memories. While we can still find smaller MPH outlets around town, nothing quite compares to the mega bookstores of yesteryear.
MPH Mid Valley
Address: Lot LG-058, Lower Ground Floor, Mid Valley City, 59200 Kuala Lumpur.
Opening hours: 10AM-10PM, Daily
Telephone: 03-2938 3818
Website
See all outlets here.
---
14. Speedy – the only place to get legal DVDs in KL
---
Gen Z may never understand why the recent closure of the iconic Speedy video store in Mid Valley Megamall hit us millennials hard. It was the go-to spot for buying legal DVDs and VCDs when our allowances were replenished. Sad to say that the digital age has wiped out an increasing number of these stores, and the few that remain are usually empty.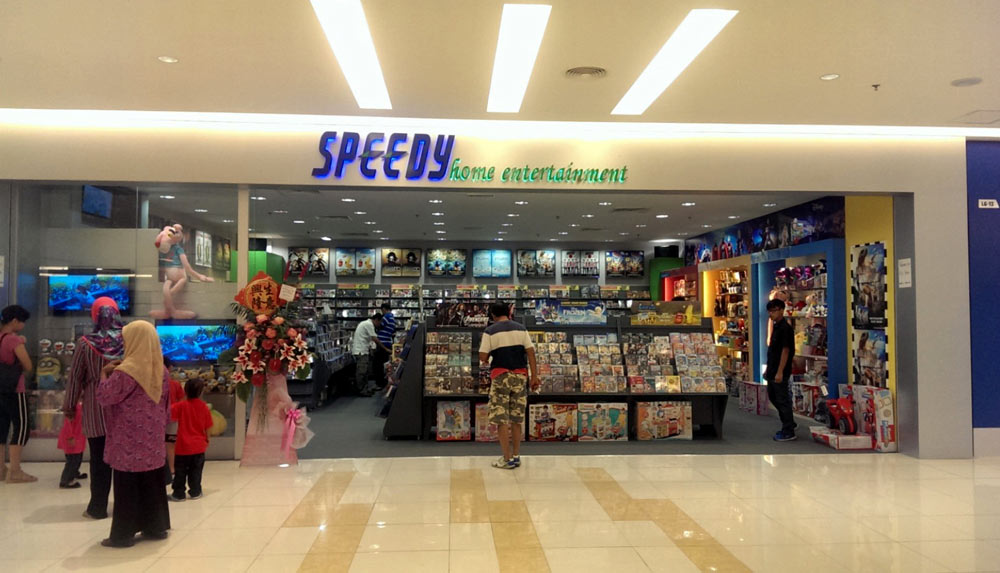 Speedy was the first to sell DVDs and Blu-Ray, though the latter was too expensive for regular folks to afford.
Image credit: mallsofmalaysia
But long before we abandoned our DVD players and left them to collect dust in our parents' homes, almost every outing to the mall wasn't complete until we paid a visit to Speedy. It was where we could add our favourites to our collections. Unlike pirated DVD stalls where there was always a risk of getting one with bad quality, our Speedy buys would always show clear images and have crisp audio. 
Speedy Great Eastern Mall
Address: No.3A, Lower Ground Floor, Great Eastern Mall, No.203, Jalan Ampang, 50450 Kuala Lumpur
Opening hours: 10AM-10PM, Daily
Telephone: 03-42579681
Website
See all outlets here.
---
15. Rock Corner and Tower Records – for non-mainstream music
---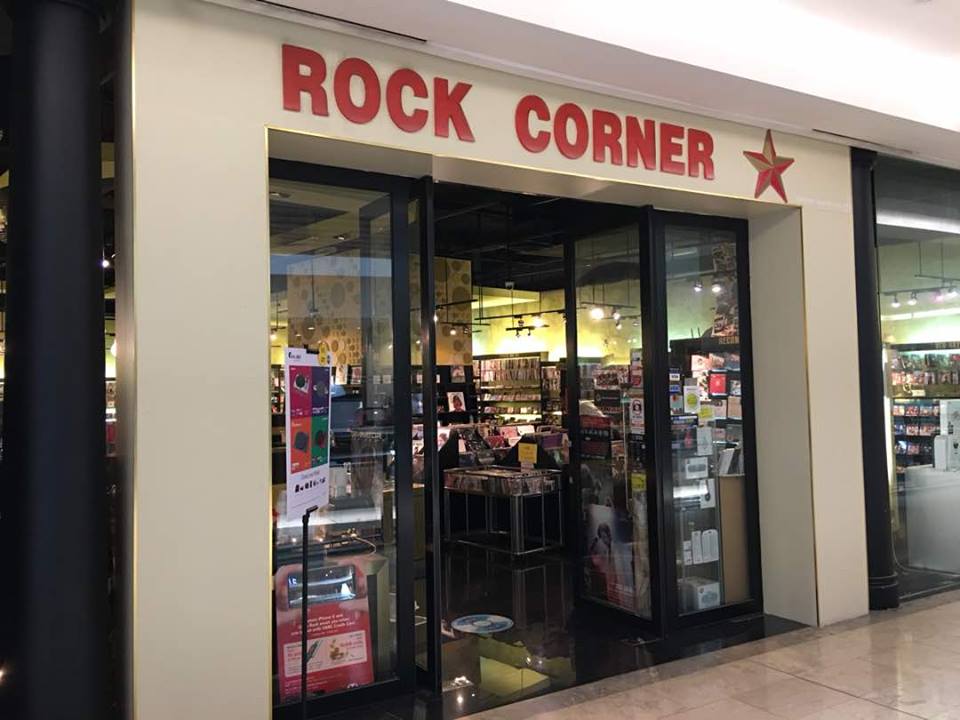 There was a Rock Corner in almost every popular mall in Klang Valley – KLCC, One Utama, and The Gardens.
Image credit: Rock Corner
Music fans in KL had a rough time adjusting when Rock Corner announced its closure after almost 3 decades in operation. They were a popular indie music store that sold rare titles that you wouldn't otherwise find in other mainstream shops. You'd even catch sight of the occasional bunch of K-pop fans coming in to dig out even the most obscure albums, just so that they could save on the international shipping fees. 
People also came piling in the day after a concert was announced as they were the go-to spot to get tickets for concerts and festivals in KL.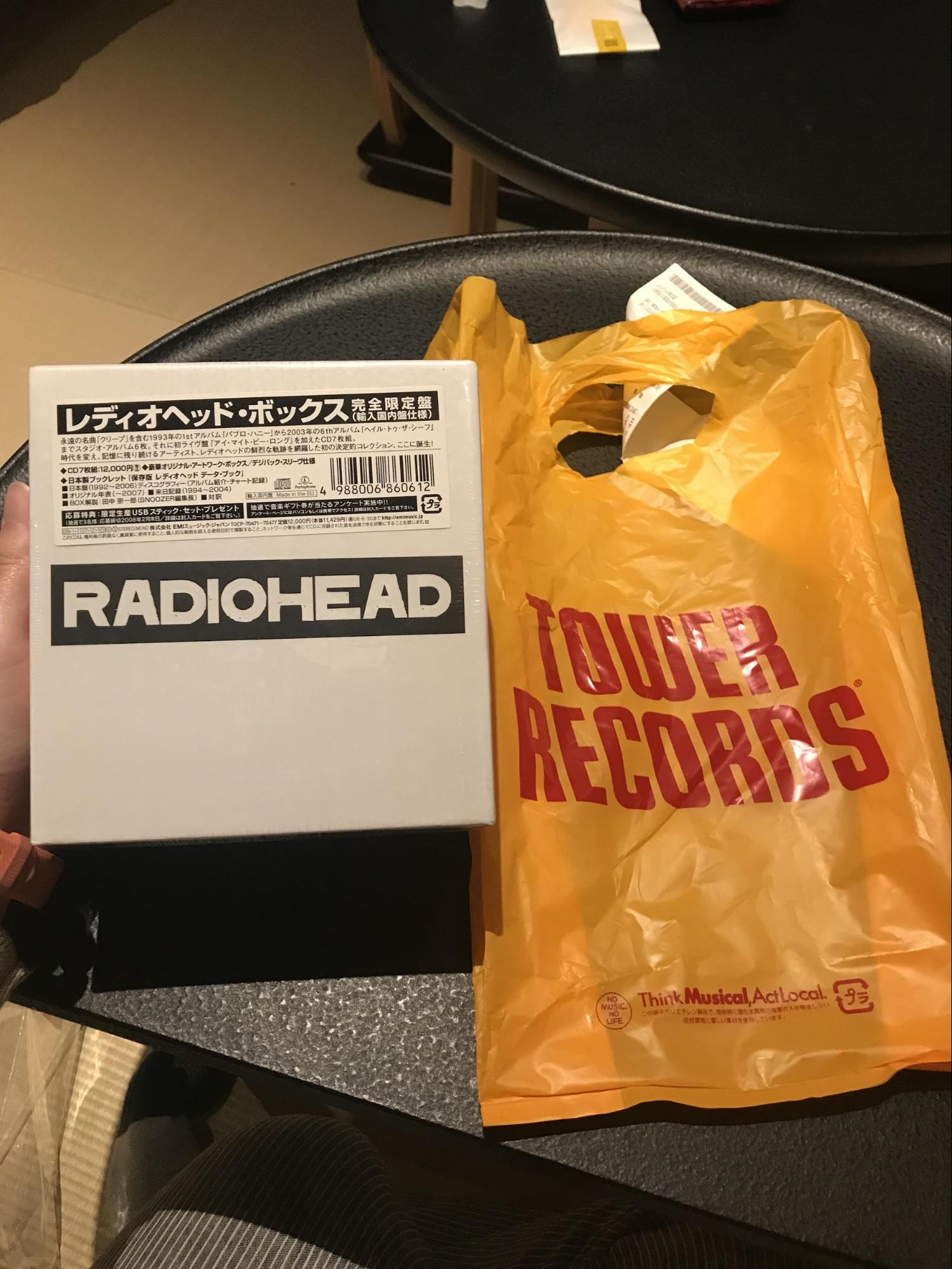 Image credit: SpiritGun
When talking about Rock Corner, Tower Records deserves a mention too. They first joined the scene back in the late 90s, and had outlets in all the major shopping malls such as Mid Valley, Lot 10, KLCC, and Sunway Pyramid. They had a massive selection of music as well, and seeing their iconic yellow logo makes us feel bittersweet at the thought of their exit. 
---
– Theme Parks – 
---
16. Genting Highlands – before its luxe makeover
---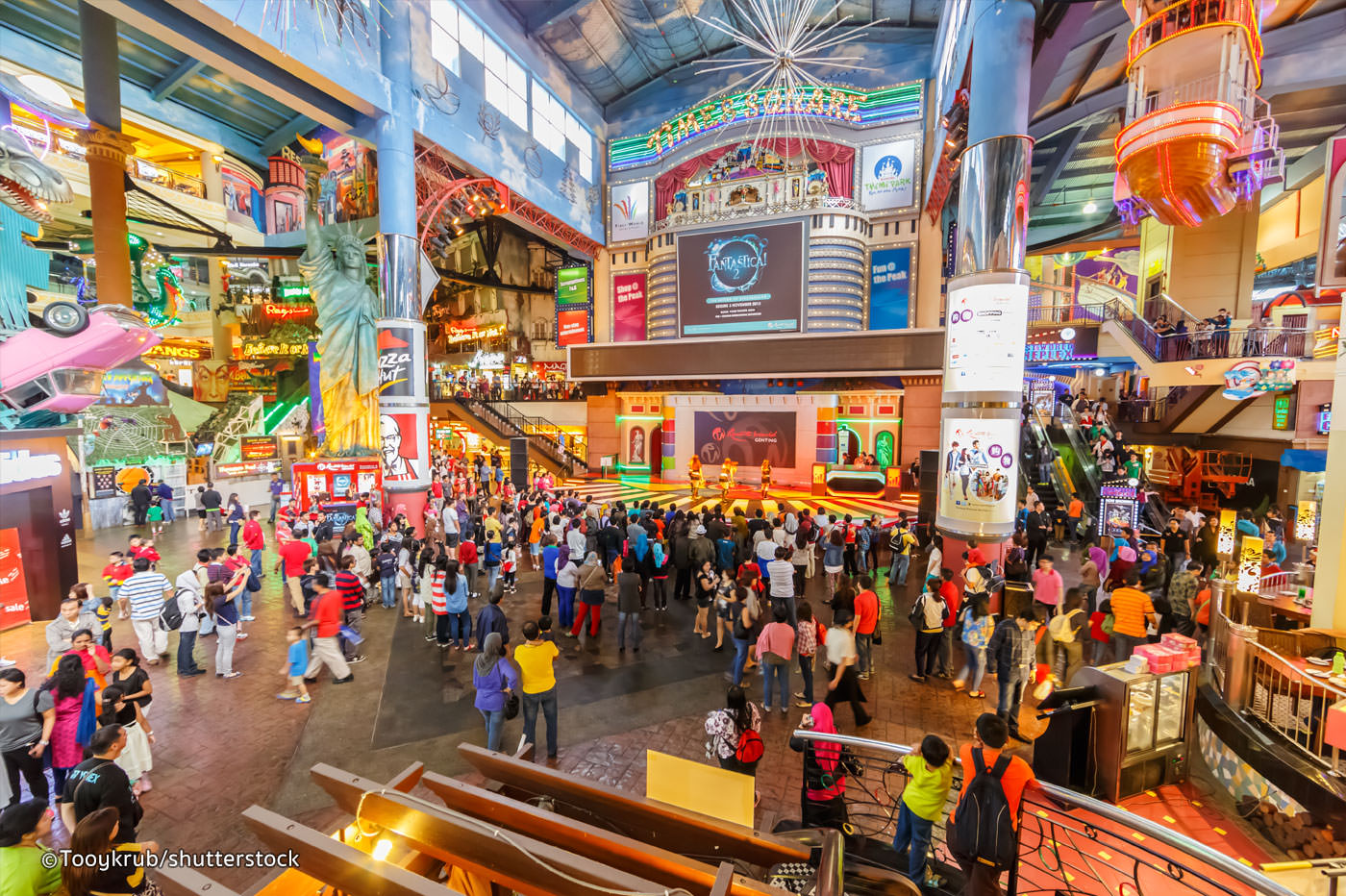 Walking through the main hub of Genting felt as if we were transported to Times Square in NYC, where it's all lights and noise.
Image credit: Tooykrub
Genting Highlands is one of the most iconic landmarks Malaysia has. But long before it became a hub for casinos, 90s kids would've remembered heading up for cool mountain air and a wicked fun time at the iconic theme park. It has since undergone a major transformation. 
For one, First World has been replaced with SkyAvenue and sports a completely different look. They've gotten rid of all the iconic props such as the Statue of Liberty replica, flying car mobiles, and yes, even Superman bursting through the brick walls.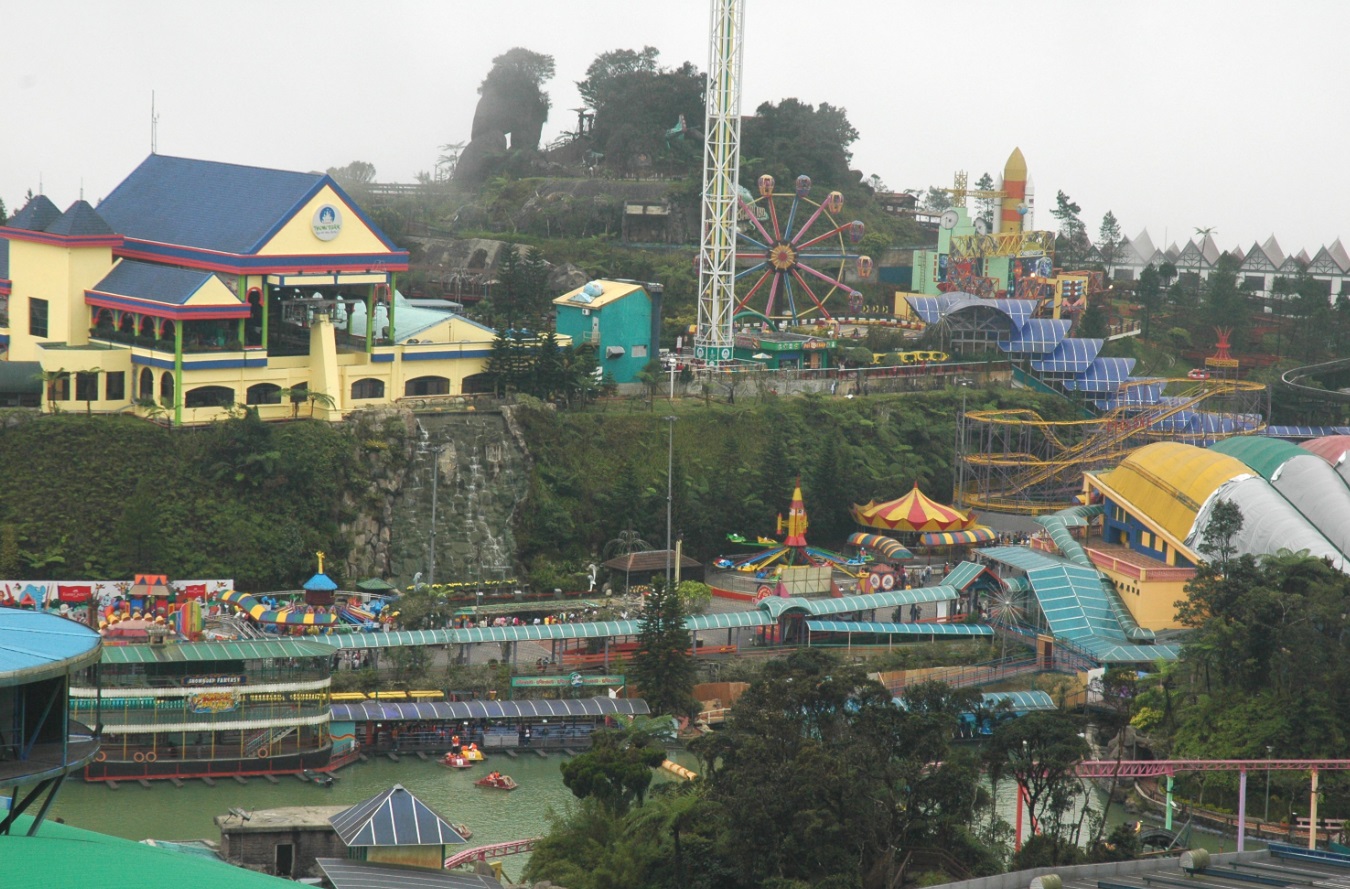 Every Malaysian born before the 2000s would have spent their childhood days here in Genting's old outdoor theme park
Image credit: Wikimedia Commons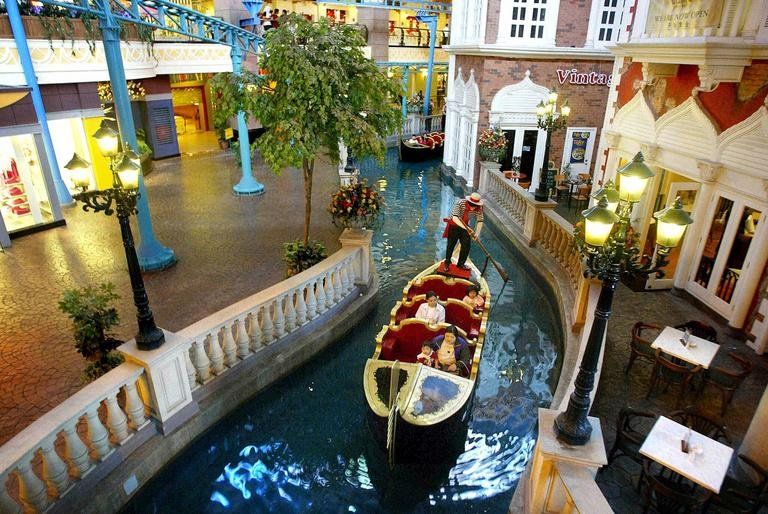 The Venice-like canal that ran through the ground floor is also now long gone.
Image credit: Yahoo
When you made your way through the bustling crowd on a weekend, you were bound to pass by the haunted house and its scarier-than-life actors. They were notorious for sneaking up on people in their pocong, or grim reaper, costumes. 
There was also a cable car that took you from the entrance of the haunted house into its premises. You could spot it from anywhere in the mall as it was black and looked as if it had been covered with moss.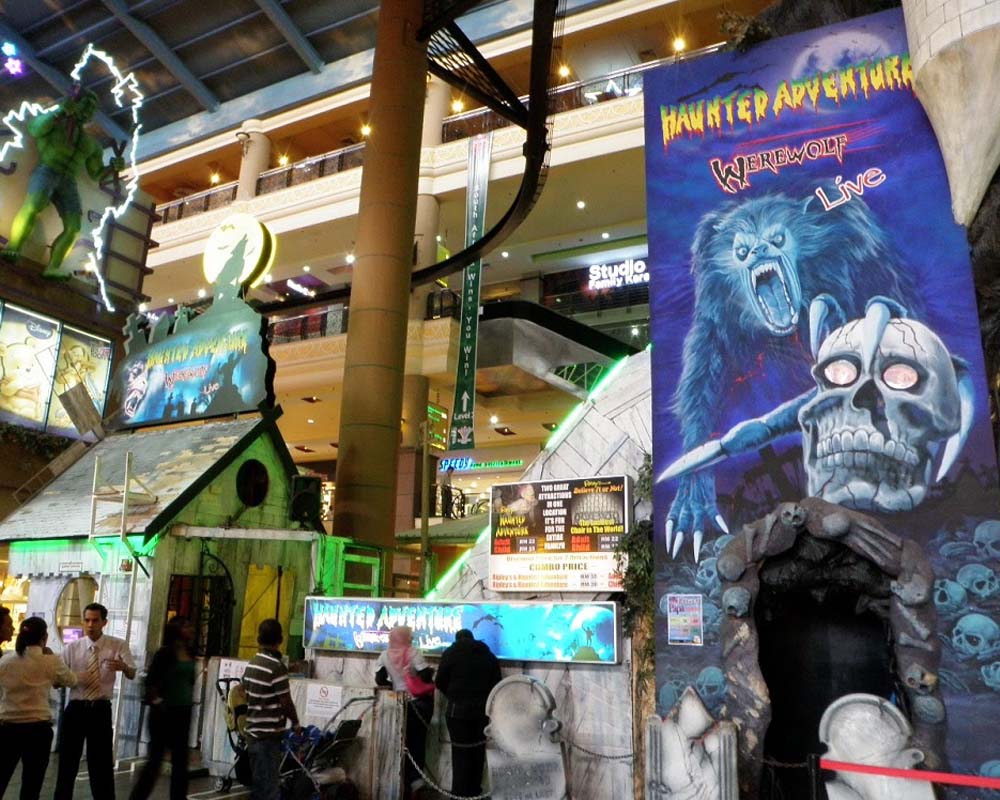 Before there were even Nights of Frights at Sunway Lagoon, there was Genting's Haunted Adventure
Image credit: Big Tree
While we can't help but feel a wave of nostalgia wash over us after seeing these photos of old Genting, we can certainly look forward to the new theme park that's slated to open in the second half of 2020.
Address: Genting Highlands, 69000 Genting Highlands, Pahang
Telephone: 03-6101 1118
Website
---
17. Cheras Leisure Mall – roller-coaster track that you could see from the highway
---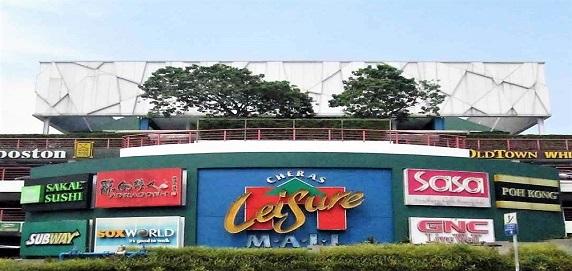 Image credit: aveovision
Before it became known as the neighbourhood mall of Cheras, Cheras Leisure Mall was famous for its indoor theme park. The mall was instantly recognisable with its a roller coaster track that jutted out from the top floor, and that you could see from the highway.
The theme park is long gone, and the mall is now a popular local haunt for college students from nearby campuses such as UCSI. Your options of entertainment now are F&B joints and a cinema for late-night movies.
Address: Jalan Manis 2, Taman Bukit Segar, 56100 Kuala Lumpur
Opening hours: 10AM-10PM, Daily
Telephone: 03-9132 2386
Website
---
18. Euro Fun Park – for some late-night carnival fun
---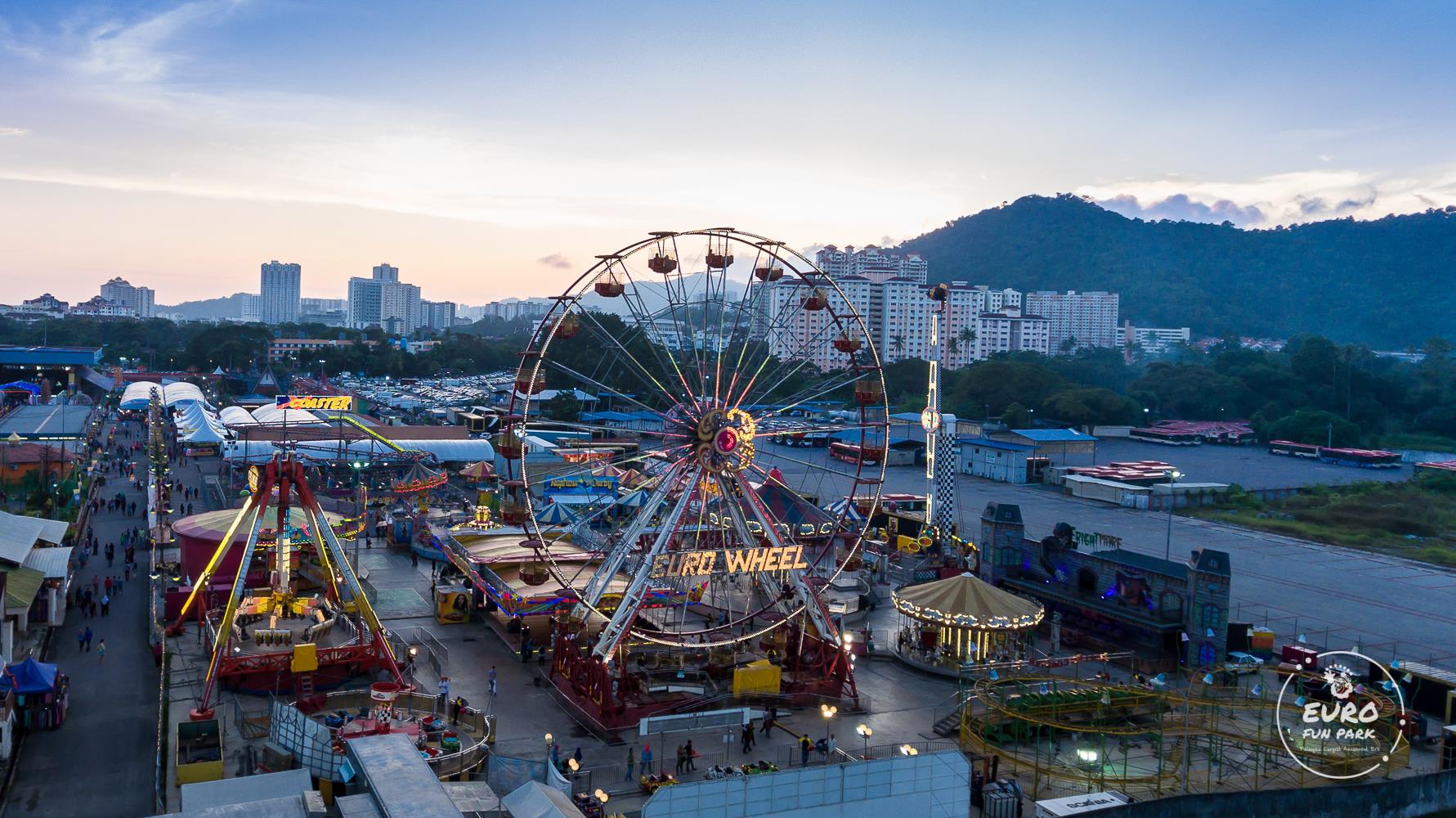 Image credit: Euro Fun Park
If you grew up in the outskirts of KL such as Gombak and Kajang, there's a high chance you would've stumbled upon Euro Fun Park. They were a travelling funfair that used to set up tents and rides all around Malaysia, and they were easy to spot too. 
You just had to look for a Batman-esque beam of light in the sky and you'd know they were in town. They often revisited the same places too, with some of the more common ones being Kajang, Gombak, and Cheras. 
Instead of blowing RM100 for a ticket to Genting or even Berjaya Times Square's theme park, we could spend as much or as little as we want at Euro Fun Park as they ran on tokens. 
---
– School – 
---
19. Kuntum – school visits by Pintar and Comel
---

Image credit: setiakudisini
Before the Upin and Ipin era, every kid used to look up to Pintar instead. If you don't find the name familiar, Kuntum might ring a bell. It was a popular children's educational magazine that is still in print today, 40 years after its first run. While we usually refer to the bee mascot as Kuntum, he actually goes by the name Pintar while his partner in crime is known as Comel.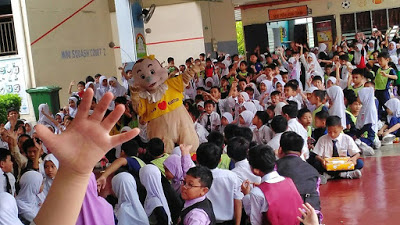 Image credit: SK Tun Syed Ahmad Shahabudin
If you went to a Sekolah Kebangsaan, chances are you've had visits from Pintar and Comel in your school halls. They'd distribute free magazines complete with gifts, but the best parts of their visits were the photo-taking sessions where our faces would eventually end up in the next issue. If there was anything from our childhood memories that made us proud, it was showing off the magazine to our relatives while pointing at our grinning faces.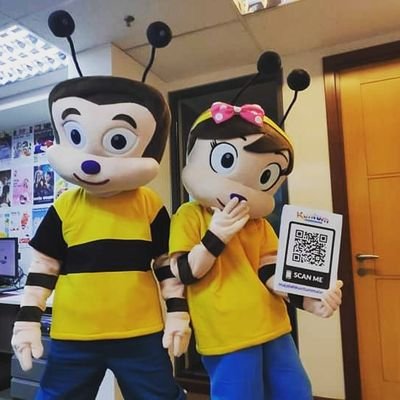 Today's Pintar and Comel have been given an upgrade since the last time we saw them
Image credit: @pintarcomel
---
20. Milo trucks – every Malaysian kid's favourite breakfast
---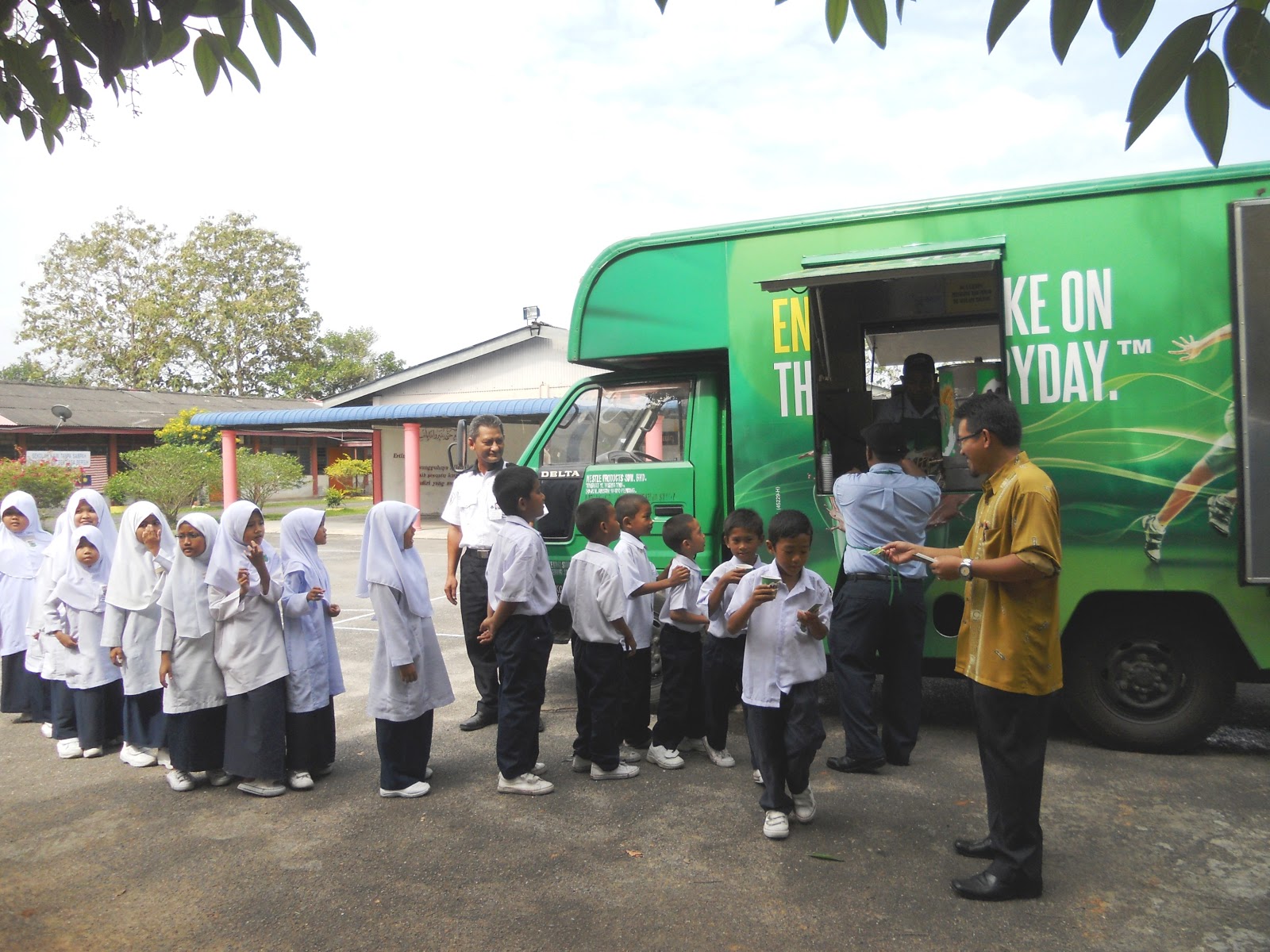 Image credit: Calvin871989
For as long as we can remember, Milo has been a breakfast staple for Malaysian kids – even up till now. But the real treat back in the day was when Milo trucks would visit our schools with free samples of ice-cold Milo. Some even argue that the Milo that came from these trucks tasted better than the ones sold at supermarkets. 
Besides, these visits also meant that we got to spend some time outside of the classroom occasionally.
Milo wasn't the only beverage brand that sent out trucks on school visits either. There were also Ovaltine and Vitagen trucks too, though those were a little less common. If you've received a visit from either one of those before, consider yourself lucky!
---
21. DIY craft fad – a way to kill time
---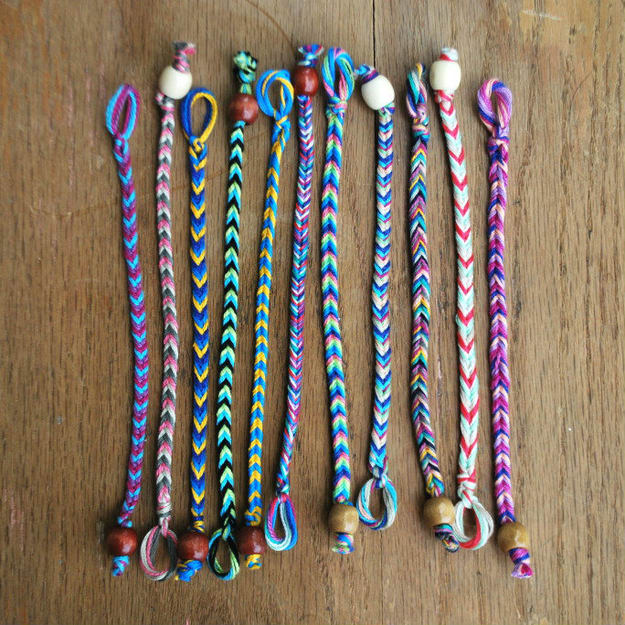 Once you had the skill mastered, you could challenge your friends to see who could finish one the fastest
Image credit: Kupit Spravku
The early 2000s was the era when dial-up internet and cable TV such as Astro exploded in popularity, but us 80s and 90s kids were still finding other ways to kill time. This was around the time when the DIY craft fad hit us, and it was a favourite among school girls looking for a way to bond between classes. 
Among the fads that came and went were friendship bracelets, where many of us would weave these colourful wristbands in between classes. 
During this era, colourful paper stars were also popular, but we're not really sure why. They served little to no function except for looking pretty, and to fill up decorative jars, but chances are you were the cool kid of the day if you brought a jar of these to school.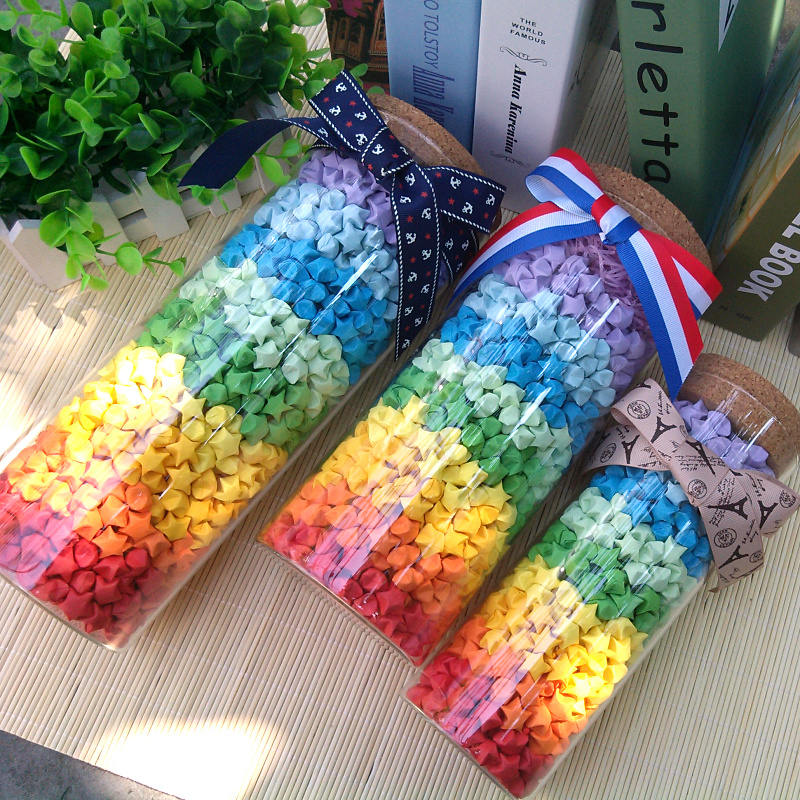 If we had extra cash on hand, we'd splurge on shiny and patterned origami paper
Image credit: ebuy7
One of the later craft trends that also fizzled out as fast as it arrived was the plastic straw craze. Eco-warriors would never approve of this today, but back then, colourful plastic straws were specifically sold in stores for people to craft into everything under the sun, from flowers to baskets and animals such as fish.

Plastic straw crafts were so popular that stores would actually run out of them.
Image adapted from: All About Craft Ideas and Pinterest
---
22. White shoe polish – so that we wouldn't get busted by the pengawas
---
Bring up the subject of school shoes today and all you'll hear is "black or white shoes?" Back when we didn't need to worry about which colour we were happier with, white school shoes were the staple. And with this came white shoe polish for lazy kids to keep their shoes as white as can be.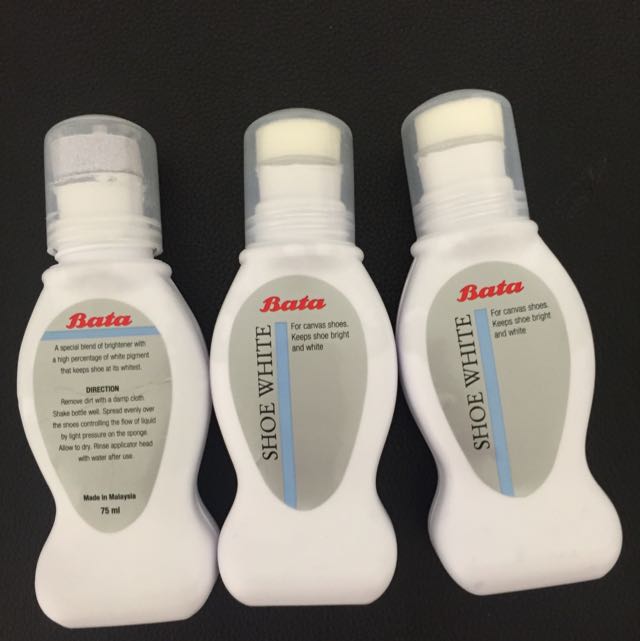 While they were a lifesaver, they also reeked of liquid paper.
Image credit: Carousell
All you had to do was buy a bottle of Bata white shoe polish and smear them onto your dirty shoes instead of washing them. The most memorable thing about these is that they made our shoes crusty enough to leave noticeable cracks and start flaking off by the time it was rehat. 
---
23. Program Nilam – where students flipped through every book in the library to earn points
---

One of the newer editions to Nilam books that feature brighter colours
Image credit: PKGKPNY
Program Nilam was an initiative to get students to pick up the habit of reading, and a point system was implemented to make it more fun. For every book we read, whether from the school's library or back at home, we had to jot down a summary and list down the details in our Nilam books. For each entry, we gained a point. At the end of the school year, the biggest readers would receive a prize.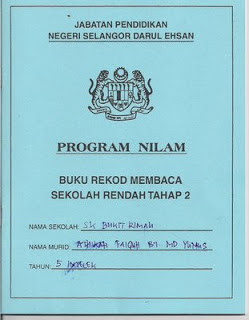 One of the first versions of Nilam books that were literally made out of manila paper
Image credit: Cikgu Soraya
Every self-proclaimed bookworm in the school would get competitive and try to outdo each other by spending every free minute in the library. You'd find us constantly going to the teacher to ask for more Nilam books so we could glue them together to make one thick book. While the prizes mainly consisted of small cash rewards and miscellaneous stationery items, it was the "prestigious" title that all bookworms were aiming for. 
---
24. Hari sukan – marching across the field with our house colours
---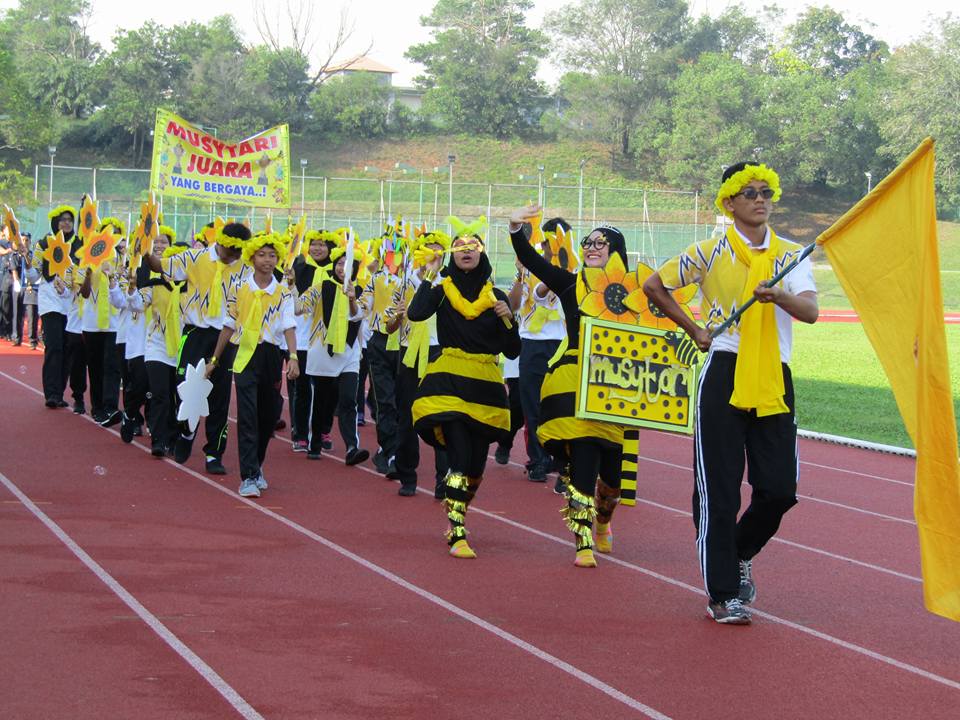 Image credit: Sekolah Menengah Kebangsaan Seri Indah
Hari sukan was – and still is – an annual affair us students looked forward to as it meant we could get out of our usual schedule of classes and spend the whole day out on the field. We'd spend half the time chatting and playing with our friends, which was a reward for all the hard work we were required to do. Besides actually participating in the games, we also had to put on costumes and march across the field as a grand entrance of sorts. Unless you were home-schooled, your childhood memories wouldn't be complete without these hari sukan celebrations.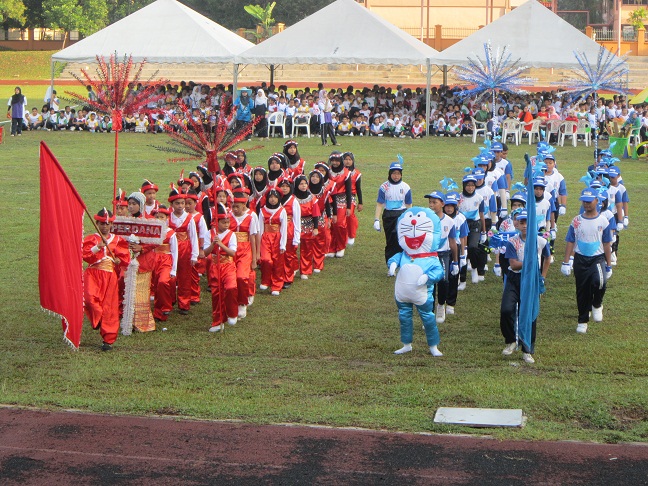 Image credit: anjunglebar
For some of us, we spent a good 2 weeks out in the field just to nail our marching skills. We even had to brave through unpredictable weather. The fun part was deciding on themes and costumes to be hailed the most creative rumah sukan. 
---
25. Kemahiran Hidup workshops – spending the whole year on one project
---
Our Kemahiran Hidup (KH) classes taught us some useful things: how to fix a leaking water pipe with plumber's tape, stitch a quilt by hand, solder an electrical circuit, and even cook fried rice. 
But one of our most vivid childhood memories from the time we spent in our school's bengkel is undeniably the projek kayu bit. It was that one project where we got to use the really adult tools such as saws, hammers, and permanent paint that required us to get our hands dirty.

While simple in theory, having to measure and saw out the wood pieces were harder tasks than imagined.
Image credit: @DhivyasheneR
We usually only had to build 1 of these by the end of the year, but it ranged from stationery organisers to mailboxes and storage boxes.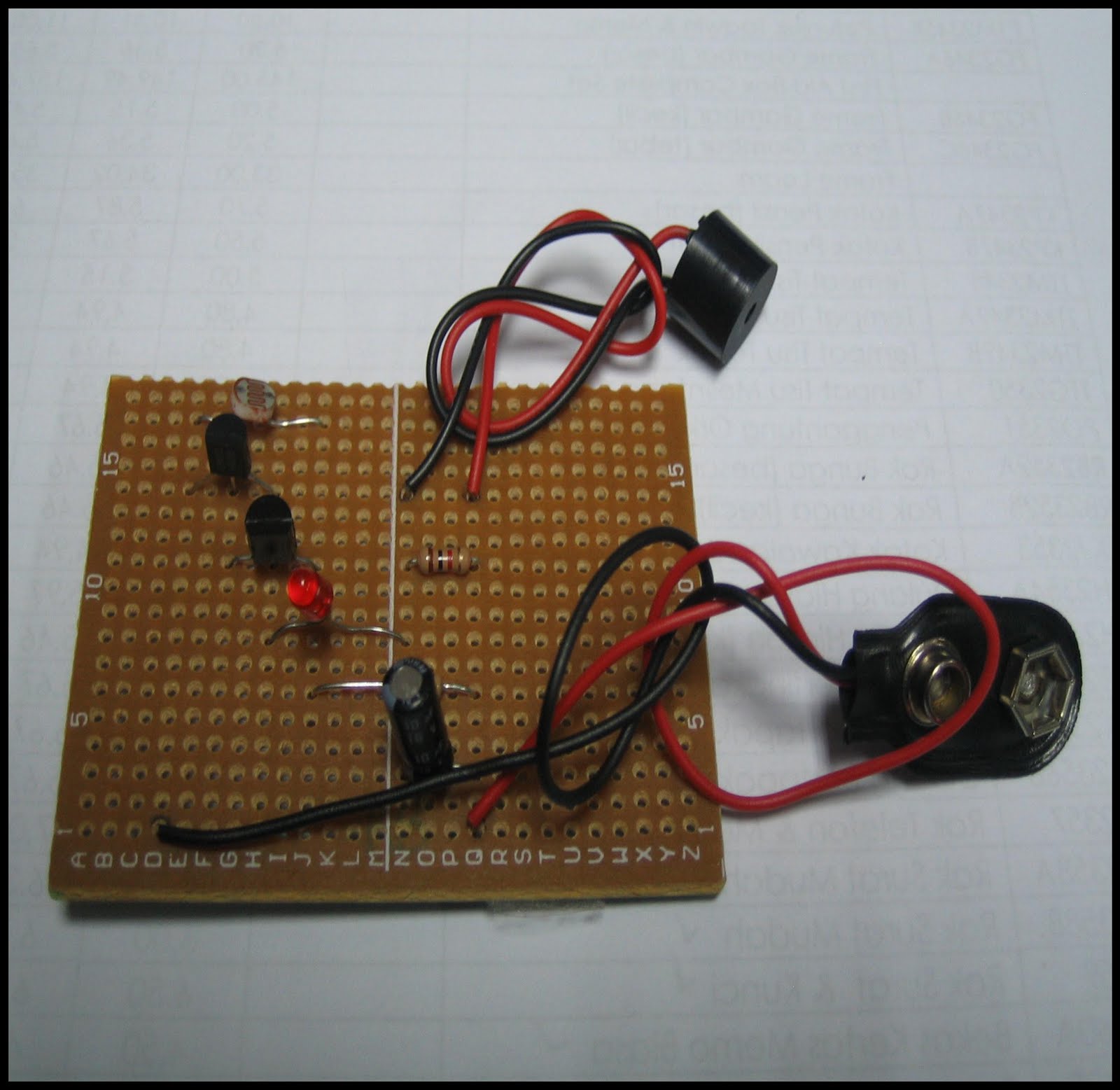 The projek litar required us to solder these tiny electrical parts together to build a full functioning circuit
Image credit: Kemahiranhidup4u
Students tend to consider KH as one of the "less important" subjects at school. But those of us who now live by ourselves know just how crucial these life skills actually are, especially when you're missing a button on your shirt and your mom isn't around to help you with these menial tasks anymore.
---
26. Abacus – lessons on how to use an ancient calculator
---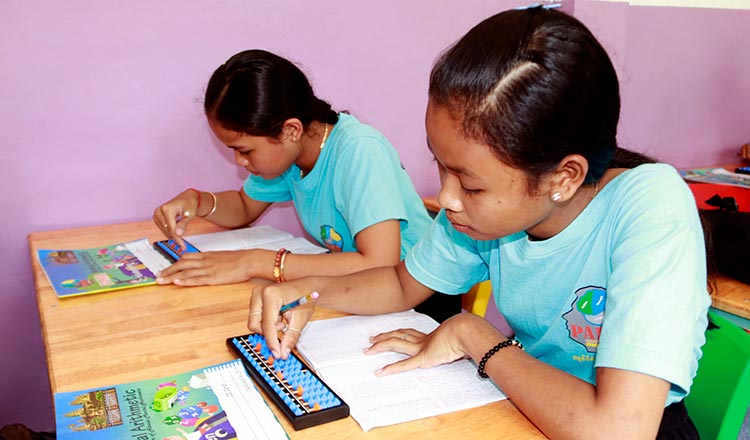 Image credit: Khmer Times
Part of our syllabus back when we were in school was to learn how to use an abacus, so every kid had to own one even though we never actually used it for math. Most of us would just fumble with the plastic beads as we tried to catch up with the lesson. 
While the foreign gadget seemed cool at first, we quickly learned that it was actually tougher to solve math questions with an ancient calculator. 
---
– Miscellaneous –
---
27. Pyjama stalls at pasars – where moms bought a year's worth at one go
---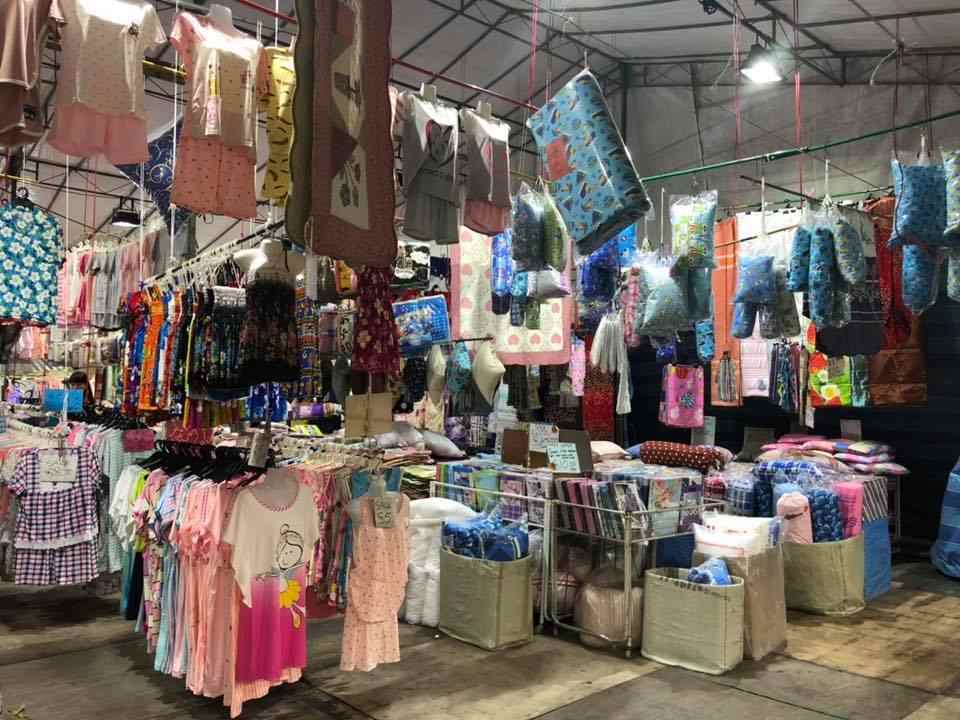 Image credit: Singapore Night Bazaar
If you've ever had to wake up early on weekends to teman your parents to the pasar pagi as a kid, you're not alone. Besides shopping for groceries, it was common for our moms to make pit stops at pyjamas stalls that were a common sight at markets. 
Since we probably grew at incredibly fast rates as kids, this was where they could affordably stock up on a year's worth of pyjamas for us. Plus this was where we could find our favourite cartoon characters such as Mickey Mouse, Calvin and Hobbes, and Garfield splashed all over comfy cotton tees and pants.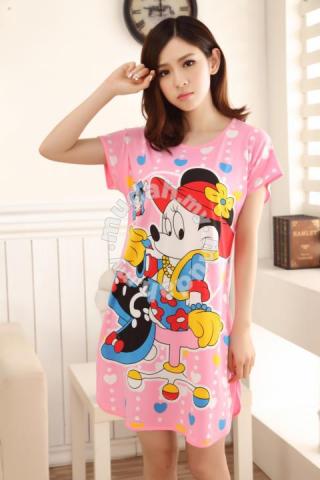 We'd go home with pyjamas like these in almost every colour and design available
Image credit: Mudah
---
28. Fortune telling machine – every child's nightmare
---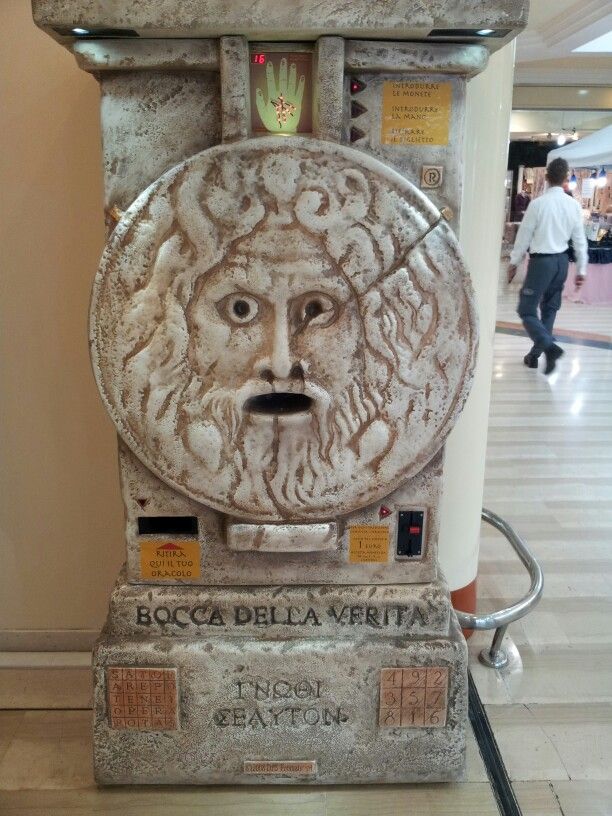 Image credit: Pinterest
Every mall in the 1990s and 2000s had these awful fortune-telling machines where you had to put your hand in its mouth and pay RM1 to get a reading. Besides its creepy AF face staring at you while you did it, its mouth would light up in red as it "read" your hand. 
Thanks to that, you're probably no stranger to that irrational fear of its mouth chomping off your hand while you put it in there. While most of us are adults now and can probably walk by one of these machines without a problem, we'll still have that after jitters from our traumatising childhood memories.
---
29. Barbie jelly cake – the best birthday cake a child could have
---
When talking about childhood memories, you can't miss out birthdays. They are a huge deal for children because it's the only time when they get to have things their way – that includes eating as many sweets as they want, getting a truckload of presents, and getting pampered non-stop for the entire day. 
Back when we were kids, you could tell who was an absolute baller just by their birthday cakes. 
If you had a pandan or black forest cake, you'd rank pretty well up there. But if your parents brought out a Barbie jelly cake, you'd be the subject of envy for the rest of the school year as that was the epitome of luxury cakes back then.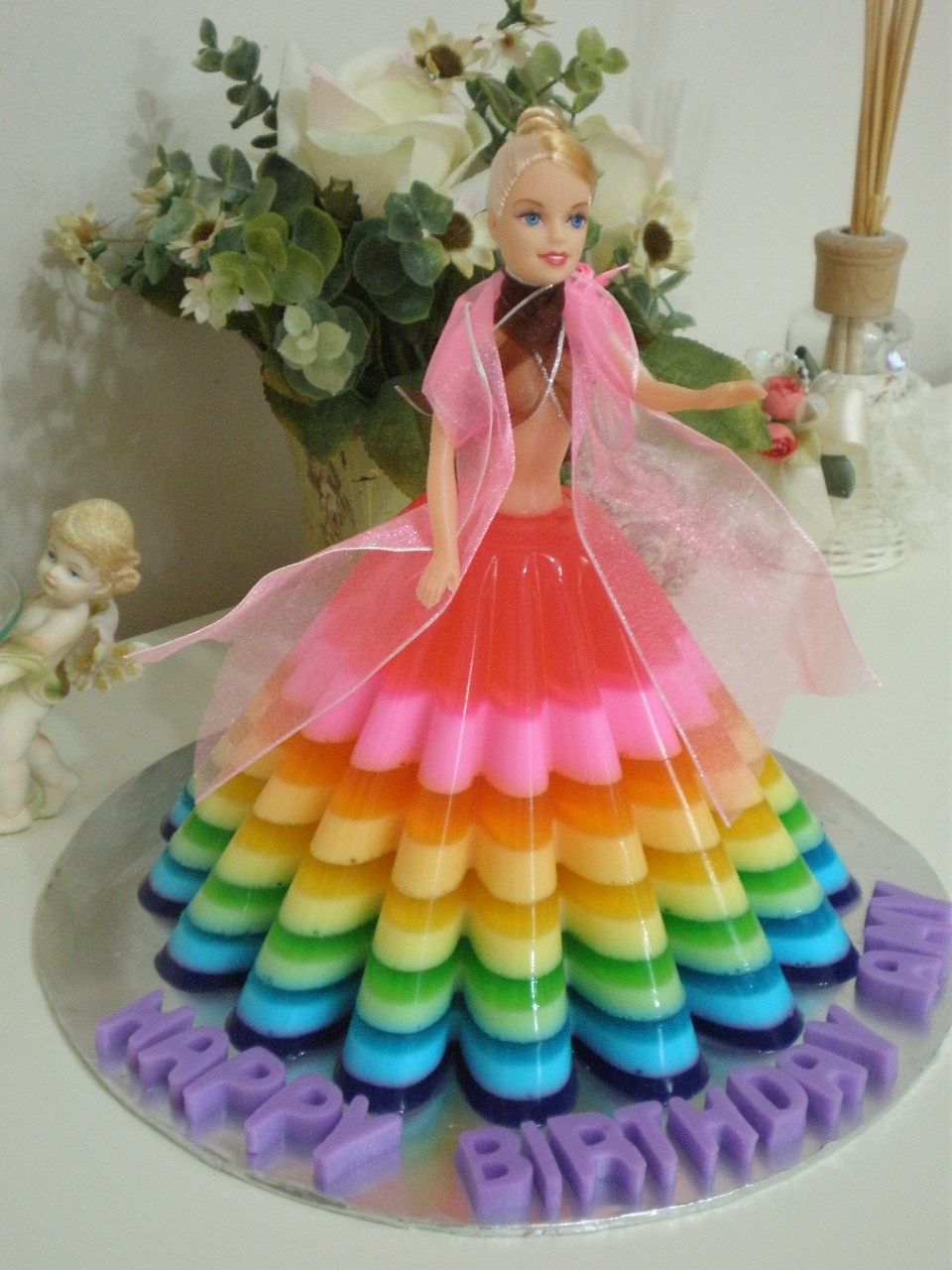 Image credit: Pinterest
---
30. Kiddy rides – the best way to use up spare change
---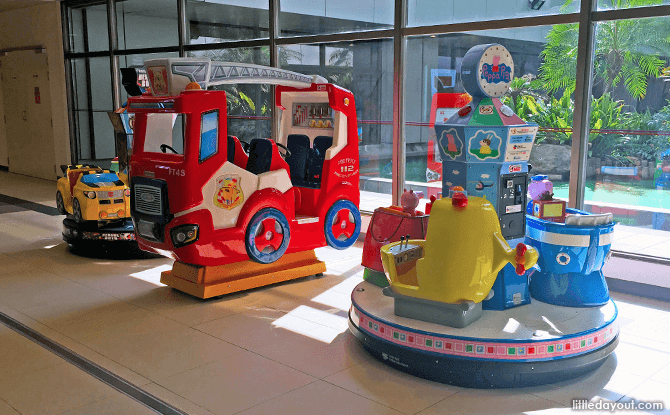 These kiddy rides from our childhood memories could be found at supermarkets and major fast food chains such as McDonald's
Image credit: littledayout
Kiddy rides may still exist today, but we can all agree that it was the highlight of every trip to the mall and fast food joints in our childhood memories. 
Our parents only succeeded in hauling us to the nearest Jusco when they promised to let us get one of these rides after we were done with the shopping. Most parents didn't mind waiting for us kiddos for a minute or two either as they emptied out their spare change from their wallets. It was only a problem when we refused to get off the rides.
---
Nostalgic childhood memories every M'sian millenial remembers
---
With new trends appearing on the Internet every other day and technological advancements reaching even greater heights, familiar Malaysian products and places from our childhood memories are constantly in the process of going obsolete. 
While we indulge ourselves in the next big thing the world has to offer, it's also nice to take a look back and see how far we've come. These pictures of old childhood memories are also great in evoking past memories we would have otherwise forgotten entirely. 
If you liked this piece on childhood memories, check out some of our other articles:
---
Cover image adapted from: Pinterest, PKGKPNY, and Pinterest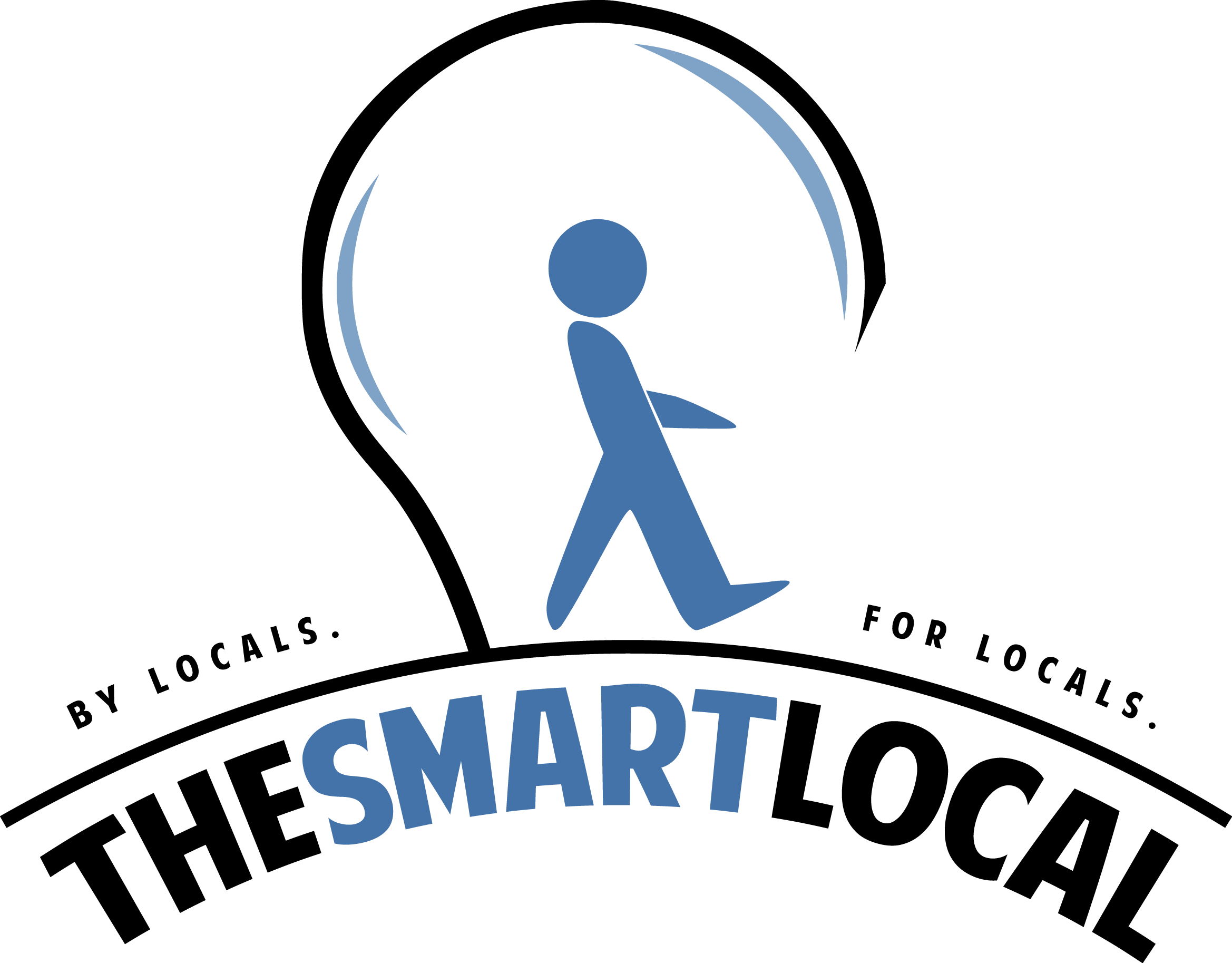 Drop us your email so you won't miss the latest news.