Genting Skyworlds opening soon in Malaysia
---
Mention Genting Highlands and we immediately think of thrilling activities to be found in theme parks and resorts located on this hill station. Soon, there will be another new attraction to check out here: Genting Skyworlds.
This new theme park is a spin-off from a project previously called 20th Century Fox World. While an opening date is still not yet known, movie buffs can look forward to getting their share of movie-themed rides and attractions here, as Genting Skyworlds spans 26-acres – about the size of 19 football fields.
From 10th December 2021 till 2nd January 2022, the theme park is partially opening their doors to eager Malaysians looking to visit the theme park for free ahead of its official opening date.
---
26-acre park with roller coasters and water rides
---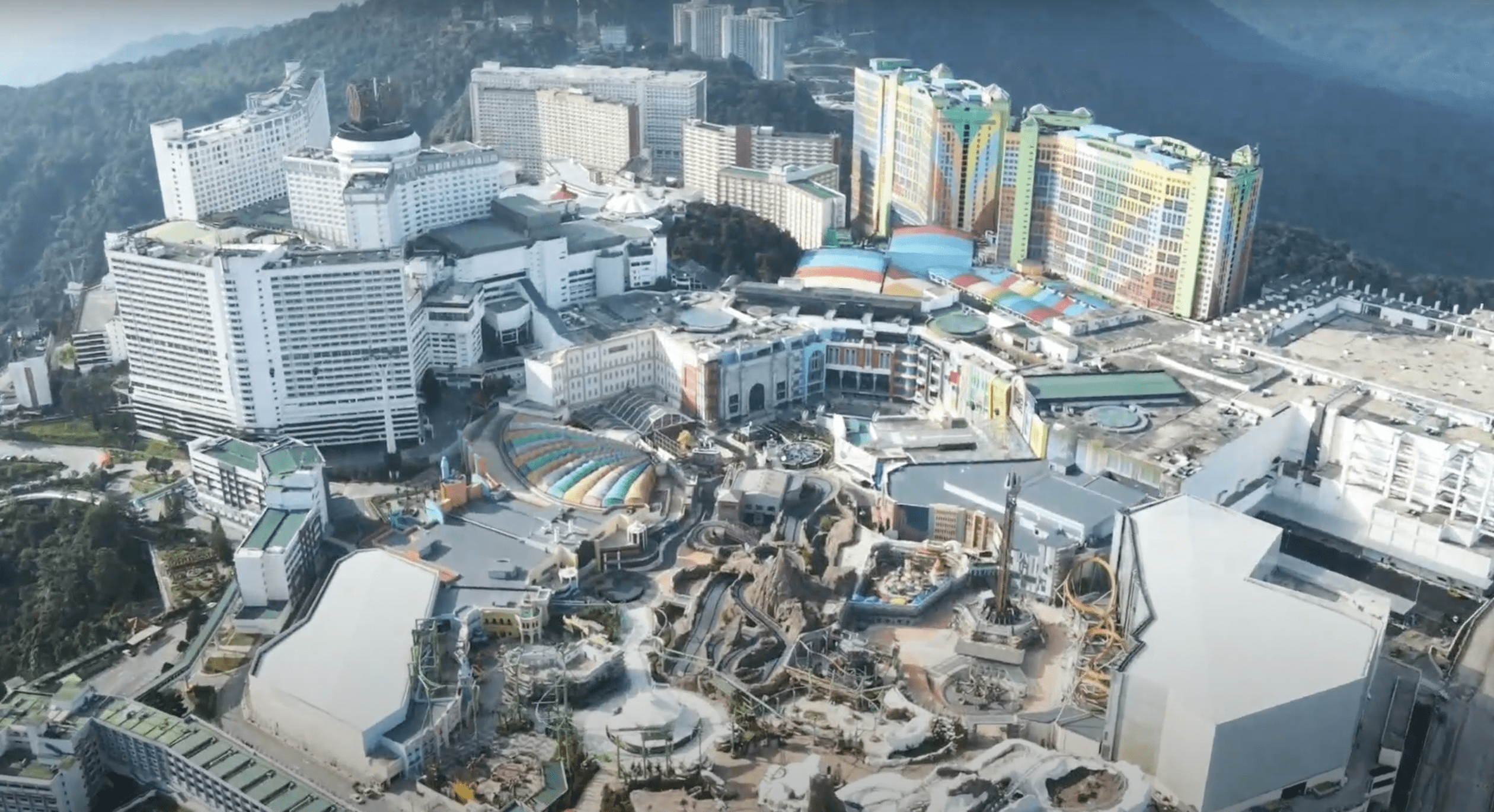 Skyview of Genting Skyworlds
Image credit: YouTube
Resorts World Genting already has the Skytropolis Indoor Theme Park, a 9-acre indoor theme park with over 20 thrilling rides, in Genting Highlands. But Genting Skyworlds will be a new theme park conceptualised in collaboration with 20th Century Studios, that'll add new movie-themed rides and attractions to the location.
While the theme park's exact opening date is yet to be revealed, The Edge Markets reports that it is "in the final stages of completion" and will be welcoming visitors during its early months of operation – a date likely to be in mid-2021.
However, this has since been pushed back to an unknown date due to the various lockdowns in Malaysia.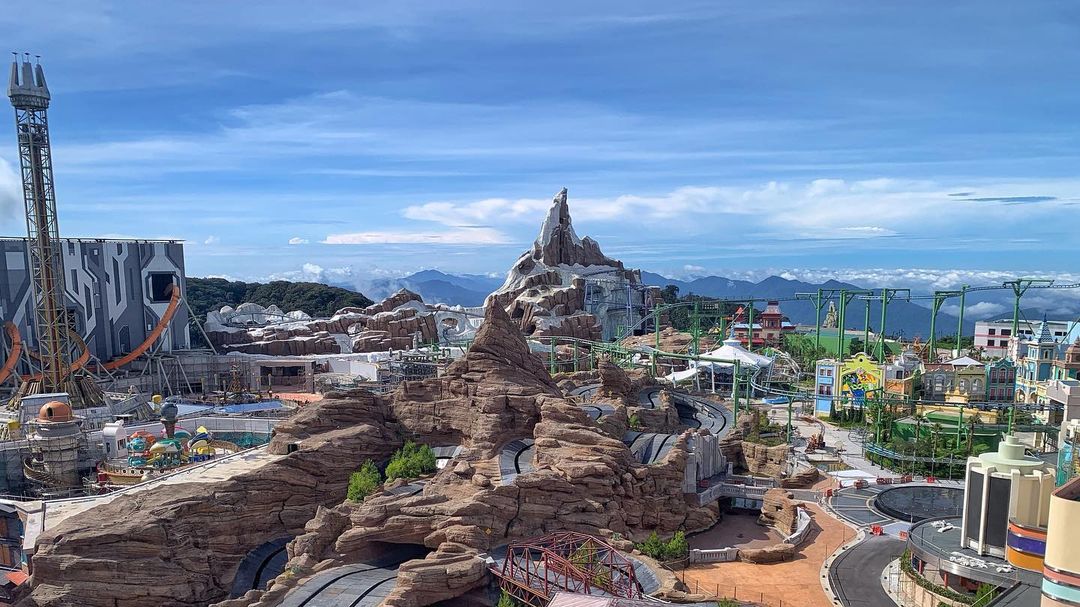 Image credit: @gregjpearn
Once Genting Skyworlds does open its doors, the theme park will be able to welcome over 20,000 visitors at a time in its massive 26-acre space that cost USD800 million, or about RM3 billion, to build.
But you won't have to fret about snaking lines for rides. The park will have a virtual queue system, which lets visitors snag a spot on their rides ahead of time with their phones, according to this report by Malay Mail.
So you can expect to hop on and off rides and attractions quickly, and hopefully hit up all the 26 roller coasters and water rides that the theme park has to offer.
Movie buffs, in particular, will be in for a treat here, with rides inspired by movie franchises Ice Age, Night at the Museum and Planet of the Apes. But not leaving anyone out of the fun, there will also family-friendly rides to entertain kids if you're looking to visit with your little ones.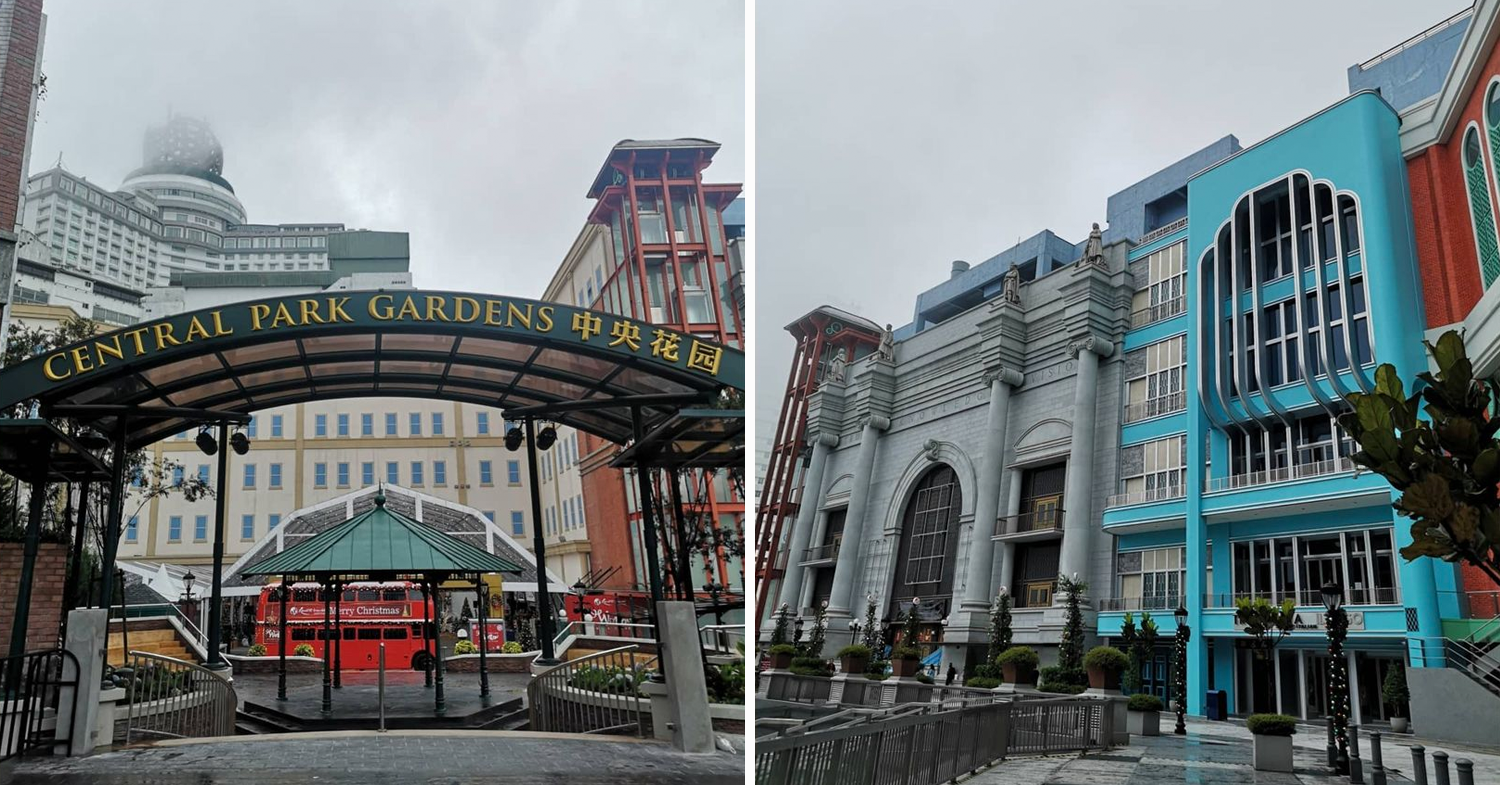 Movie-themed and adventure worlds in Genting Skyworlds
Image credit: @teohsviews and @teohsviews
In between hopping on the rides, you can fill your tummies at the eateries scattered around the park and explore 9 movie-themed and adventure worlds here too. This includes themed attractions from movies such as Epic, Ice Age and Rio in the flesh, and bearing cool names too – Andromeda Base, Central Park Gardens, Eagle Mountain, Liberty Lane, Robots Rivet Town and Studio Plaza, and more.
Photos shared on Instagram by several users, including Gregory Pearn, Resort World Genting's head of theme parks, on his Instagram page, showcase buildings around the theme park created to look like familiar locales in San Francisco, California and New York – to name a few.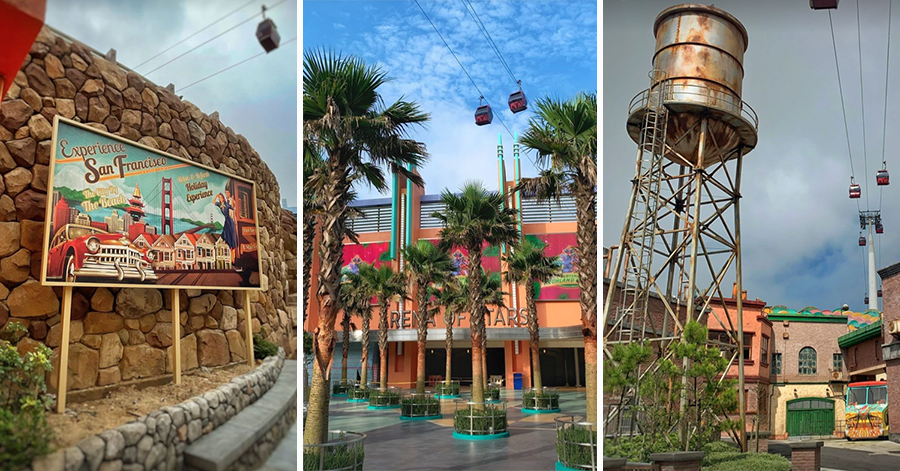 Image adapted from: @gregjpearn, @gregjpearn and @gregjpearn
Concept photos shared on retail specialist Spark Creative's website of a soon-to-open Night At The Museum retail store give visitors a taste of what the theme park will look like come the mid-months of 2021.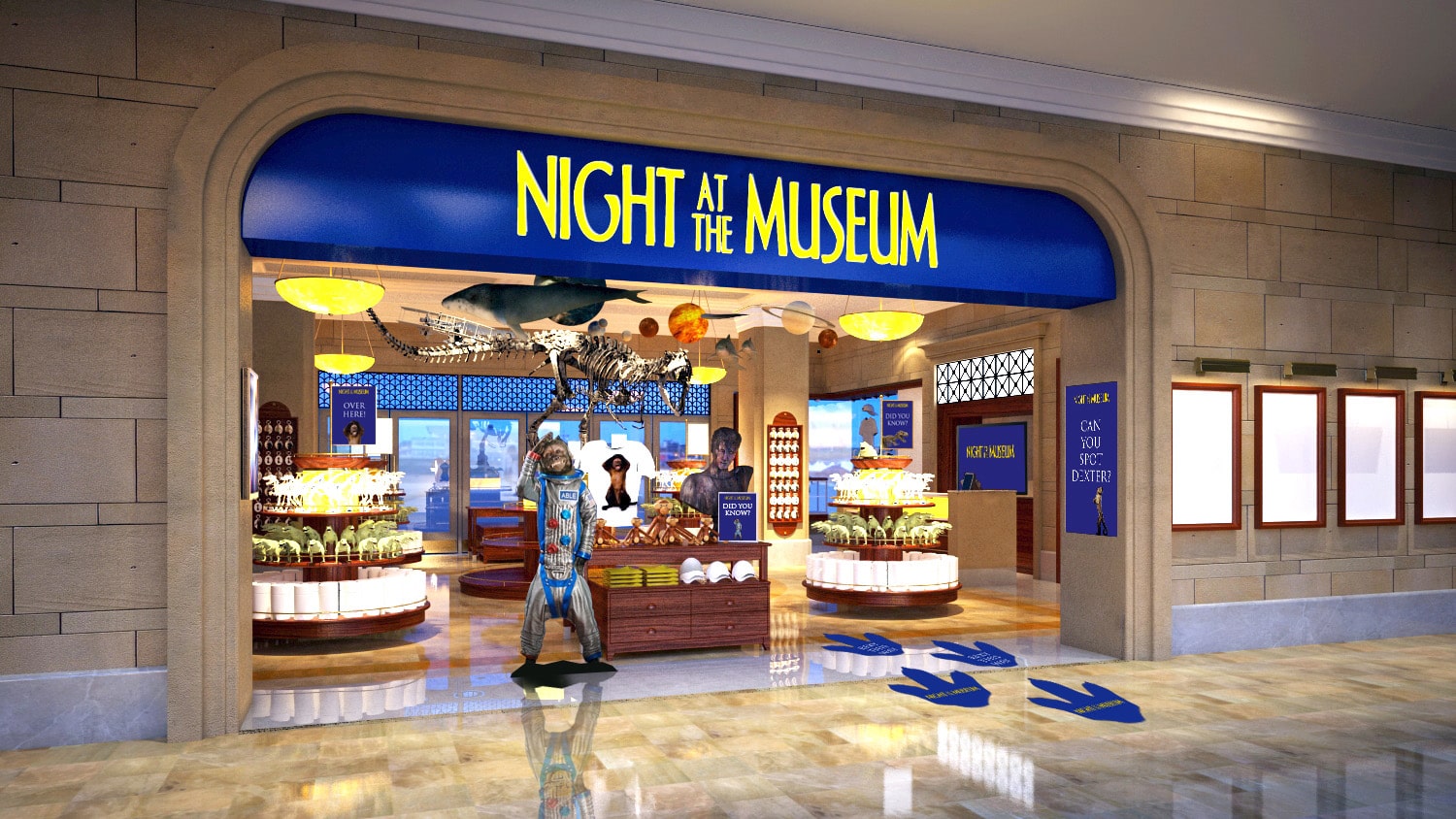 Image credit: Spark Creative
---
Sneak peek of Genting Skyworlds
---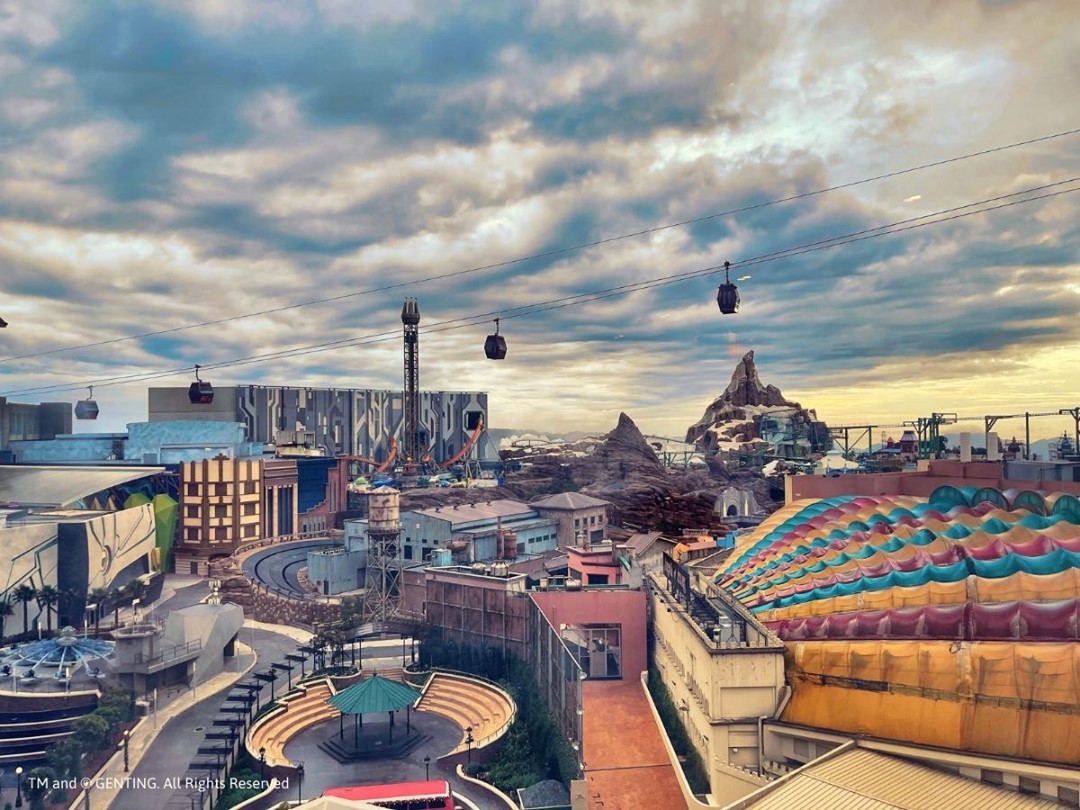 Image credit: @resortsworldgenting
A video shared by Genting Sky Worlds on their social media platforms has also been making rounds and going viral online, getting Malaysians thoroughly excited are about the new addition to Genting Highlands.
The video gives a peek of what the theme park will look like on its opening day.
You can watch the full video here.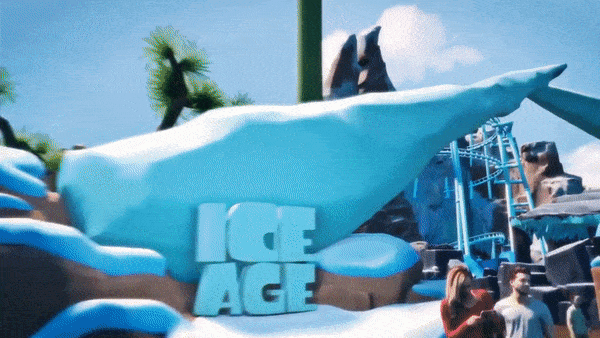 Video credit: Genting SkyWorlds
Likewise, Resorts World Genting announced on its verified Facebook page on 10th December 2021 that they will be opening part of Genting Skyworlds to guests from 10th December 2021 till 2nd January 2022, from 4PM-12AM daily.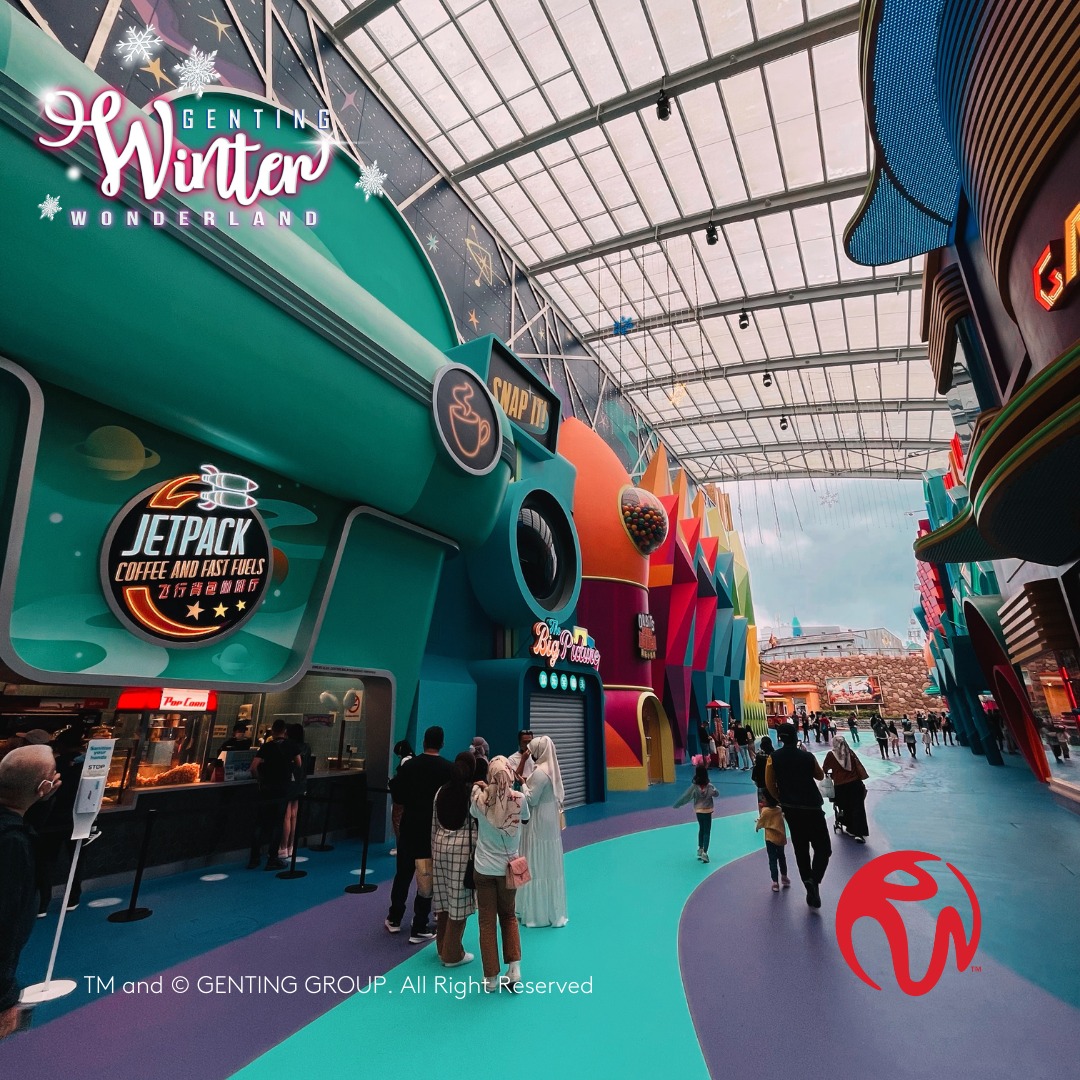 Image credit: Resorts World Genting
Look out for 'Winter Wonderland' activities at Central Park in the new theme park, which is all part of their festive celebrations. This includes a Daily Snowfall that lets guests experience 'snowflakes'.
Schedule for this are as follow:
Mon & Tue: 6.13PM, 8:38PM, 9:53PM
Wed – Fri: 6.13PM, 8:38PM, 9:53PM
Sat & Sun: 5:08PM, 6:13PM, 7:23PM, 8:23PM, 9:23PM
Christmas Day & New Year's Eve: 6.13PM, 7.23PM, 8.38PM, 9.53PM, 11.18PM and 12AM
Other events that you can check out in Genting Skyworlds can be found here.
---
Genting Skyworlds is a new theme park in Genting Highlands
---
Malaysians who often plan staycations to Genting Highlands are in luck, as they'lle have one more thing to be excited about with Genting Skyworlds scheduled to open its doors soon.
While prices for tickets and more information for rides and attractions have yet to be announced, you can go ahead and follow Genting Skyworlds on their Facebook and Instagram pages for more updates.
Read more here:
---
Cover image adapted from: @gregjpearn, @gregjpearn and @gregjpearn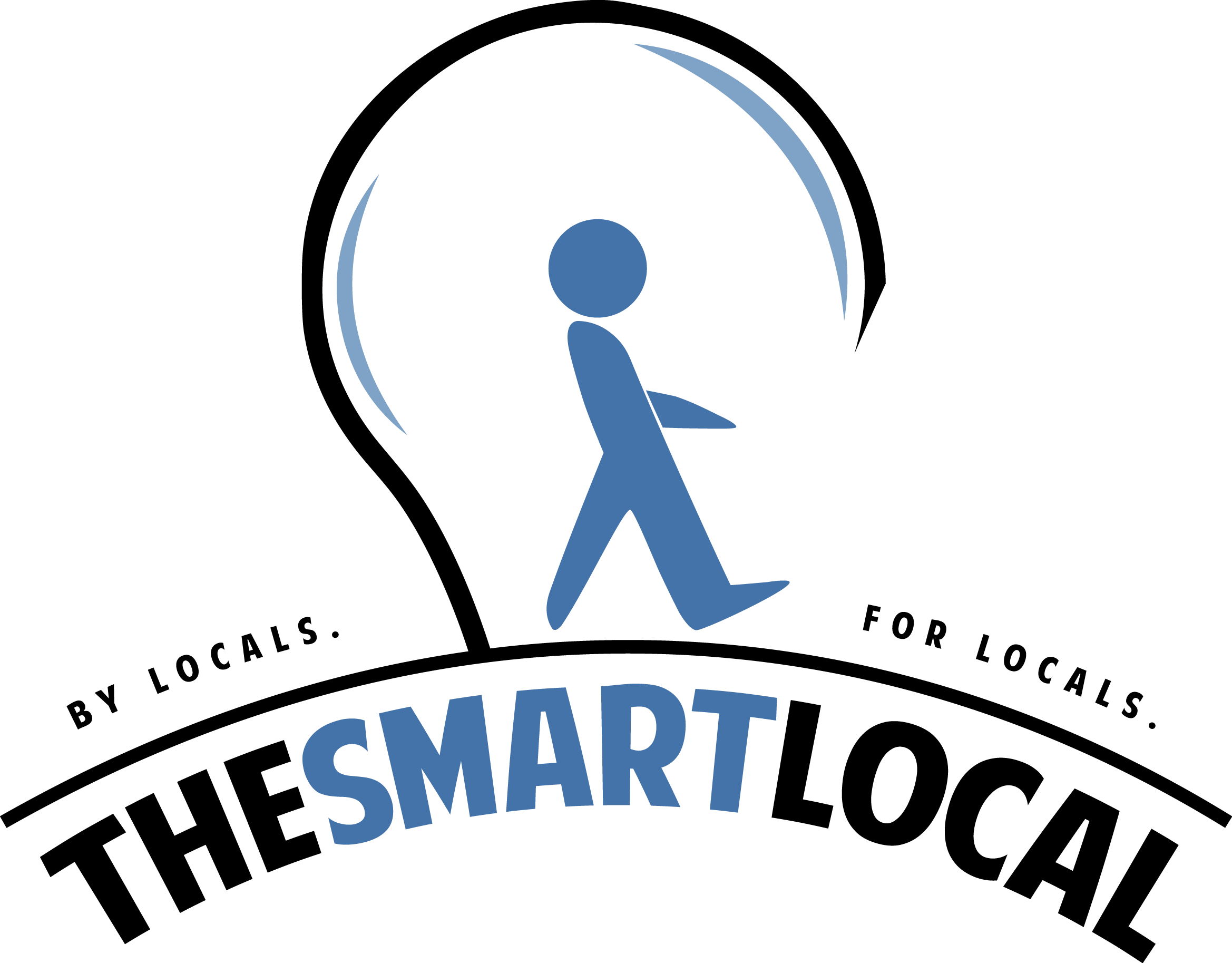 Drop us your email so you won't miss the latest news.