Girl & Mommy Curry Mee in Chan Sow Lin, KL
---
In Malaysia, chillis and spices are undoubtedly an integral part of our culinary culture, showing up in almost every Malaysian dish. And let's be honest, as Malaysians, we take pride in our higher-than-normal spice tolerance.
When it comes to spicy food, other than the beloved asam laksa, sambal, and chicken rendang, we can't leave out curry mee, which is a staple dish for us locals.
Located in Chan Sow Lin, Girl & Mommy Curry Mee is a stall renowned for their curry noodles topped with a massive pile of cockles, otherwise known as siham. 
We recently visited this place to give their famous siham curry mee a try.
---
Curry noodles piled with fresh cockles
---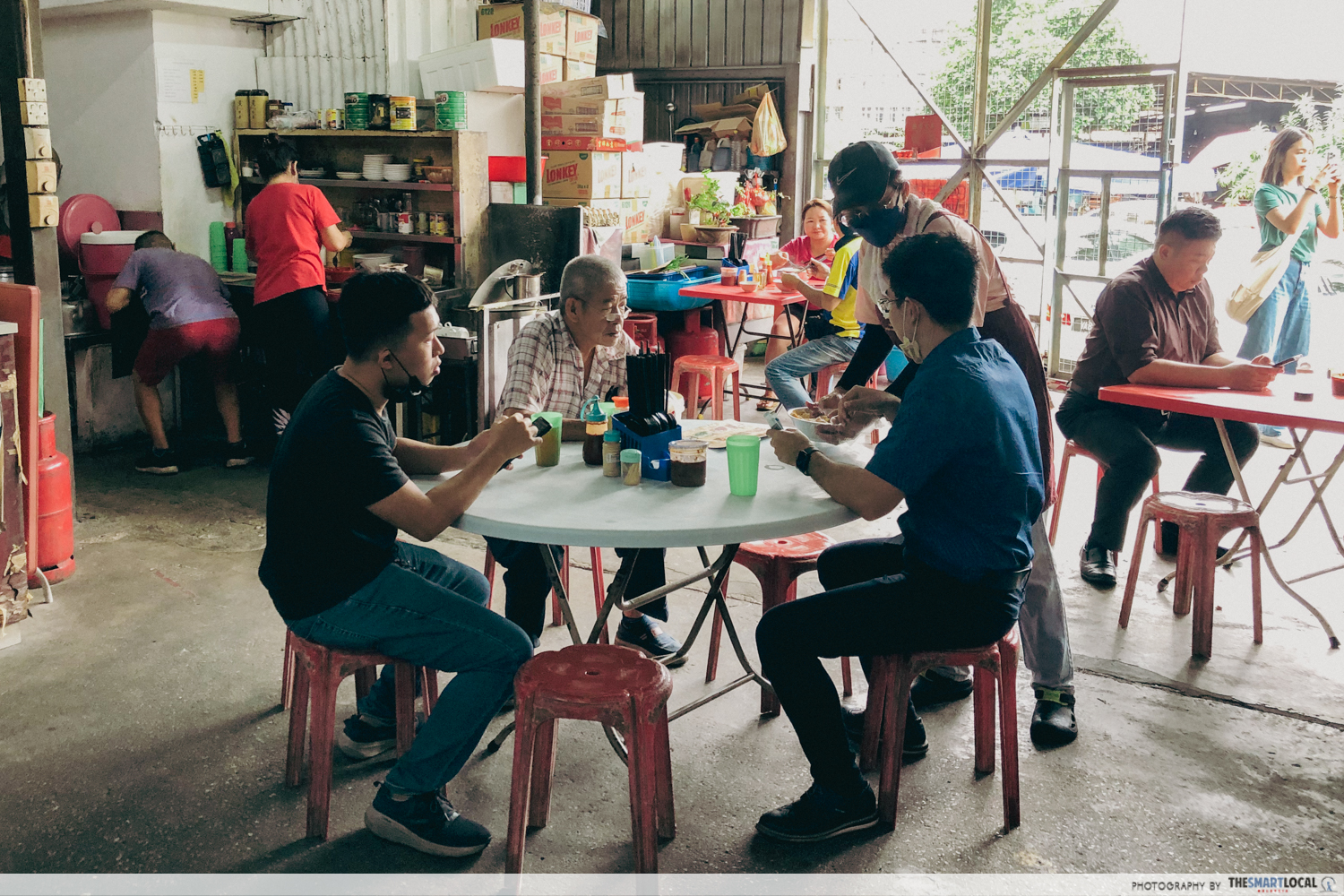 Founded by Madam Loi Yim Peng and her daughter, Girl & Mommy Curry Mee isn't only frequented by uncles and aunties but also young adults. 
While the stall serves various Chinese noodle dishes such as Wantan Mee and Fish Balls Noodle (from RM8/each), you can always find at least a bowl of curry mee on each table. That's because among all the items on the menu, the most sought-after one is the Big Mac Curry Mee Noodle (RM23).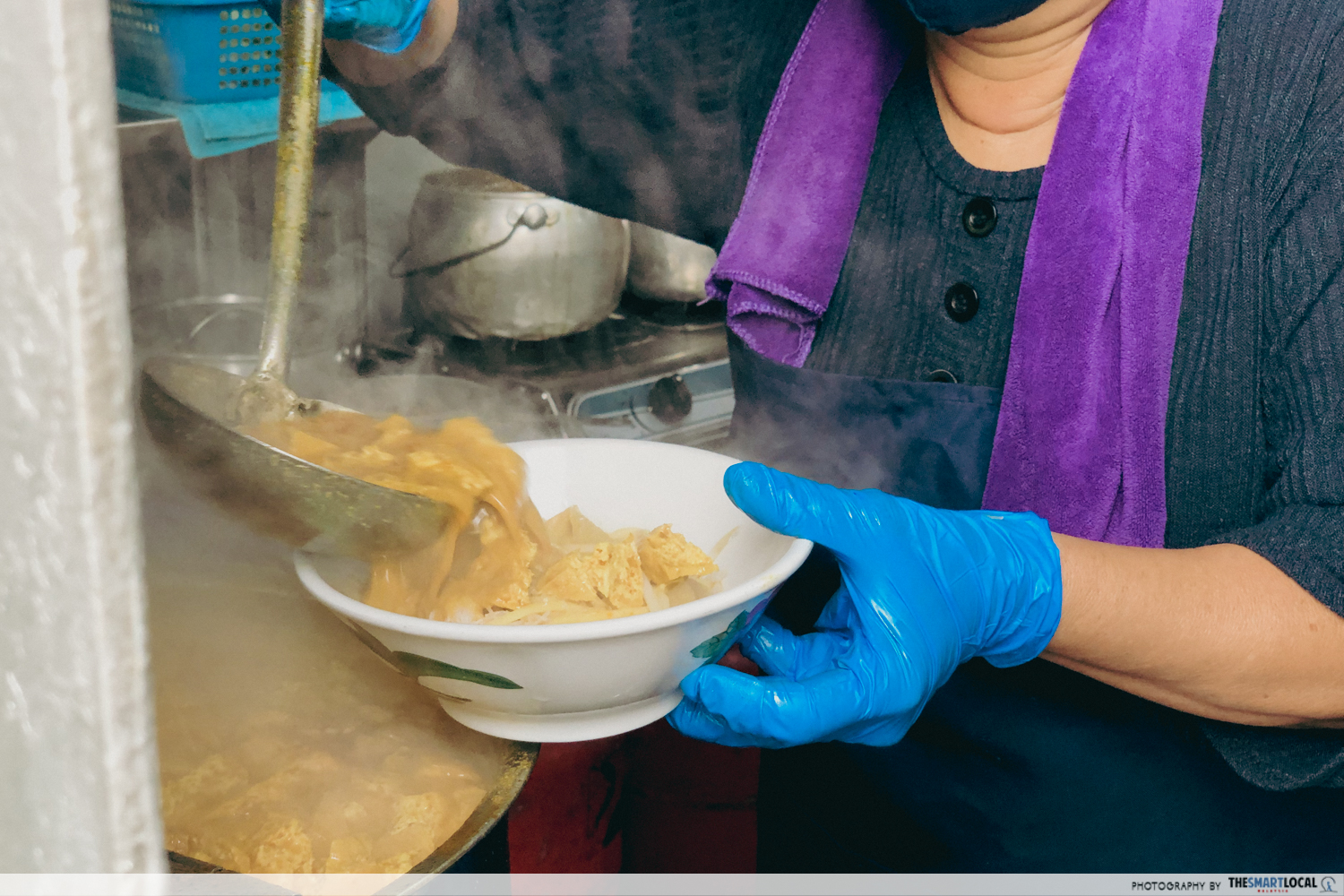 Each bowl of this curry mee is filled with yellow noodles, bean sprouts, and pork skin. The steaming hot curry broth with taupok is then poured in, followed by slices of roasted pork.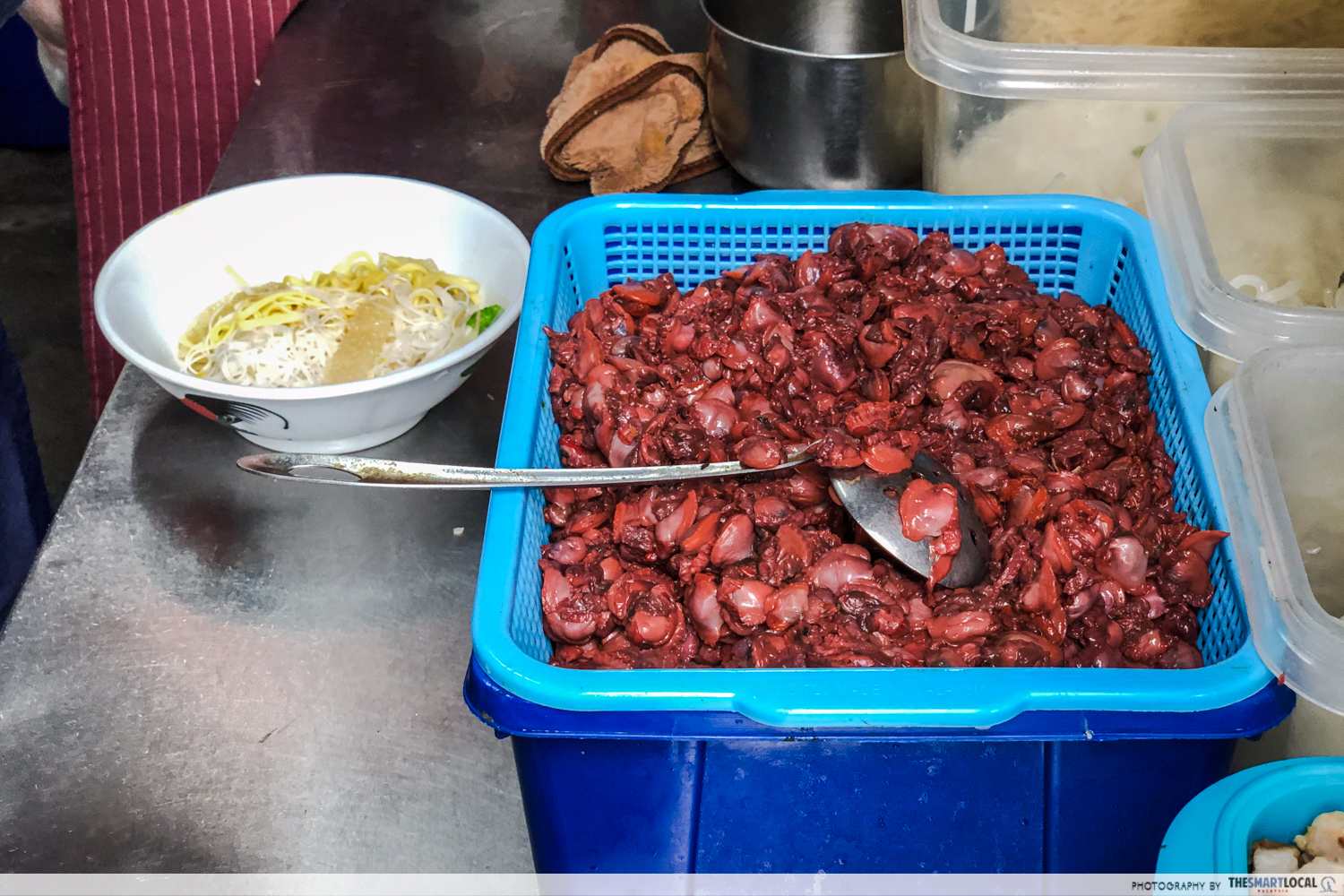 Finally, everything gets topped with the star of the dish: cockles. The amount of cockles that is ladled into the bowl is non-jokingly abundant – you might just lose track of the number of scoops added if you stick around to see the owner ladling them from basket to bowl.
In the end, a mountain of cockles takes shape within the bowl, nicely covering all the ingredients underneath. 
---
Here's our verdict
---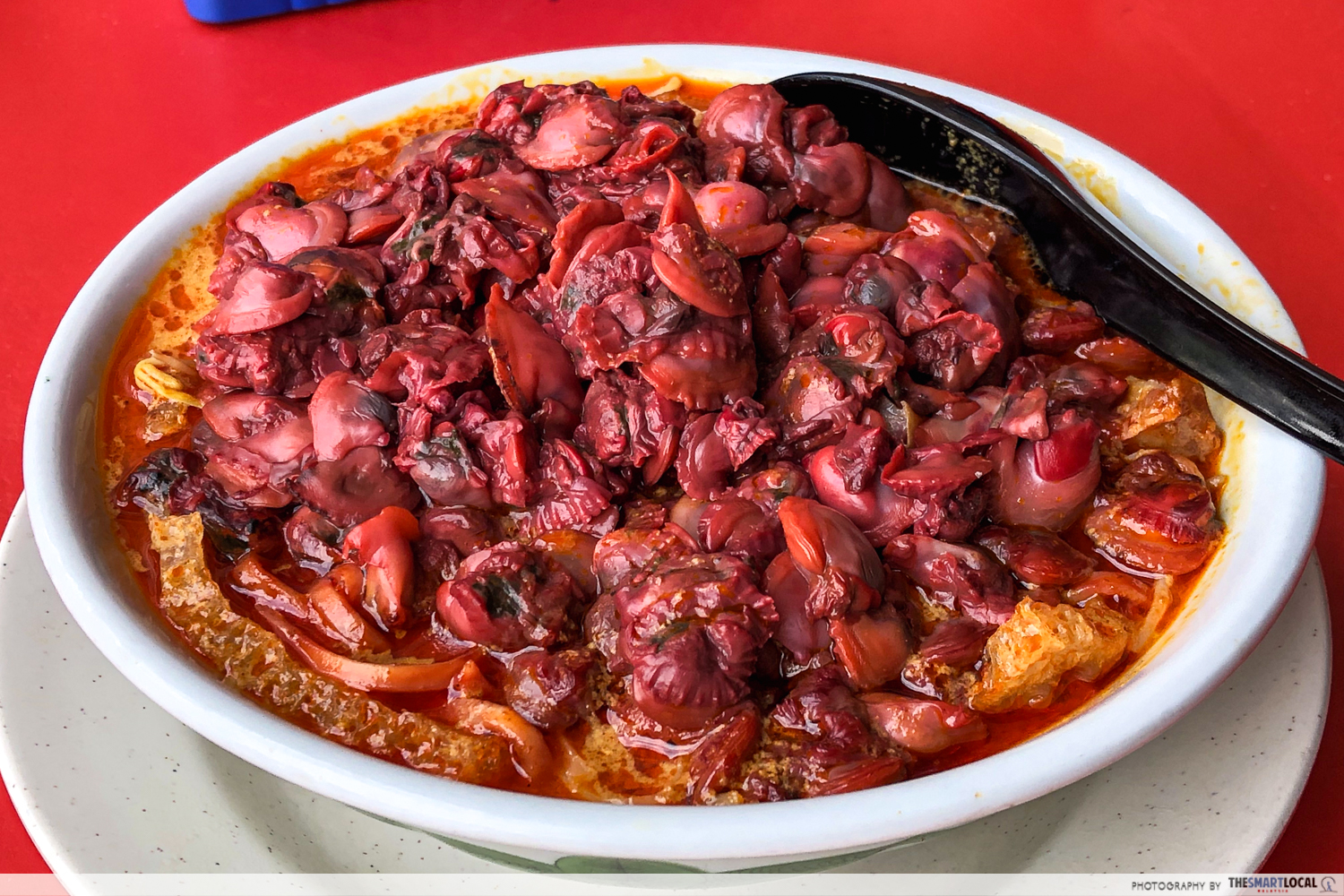 The first thing we did when we got our Big Mac Curry Mee was to dig into a spoonful of cockles. It was a strategic move to avoid having any of them fall onto the table when we gave everything in the bowl a good mix.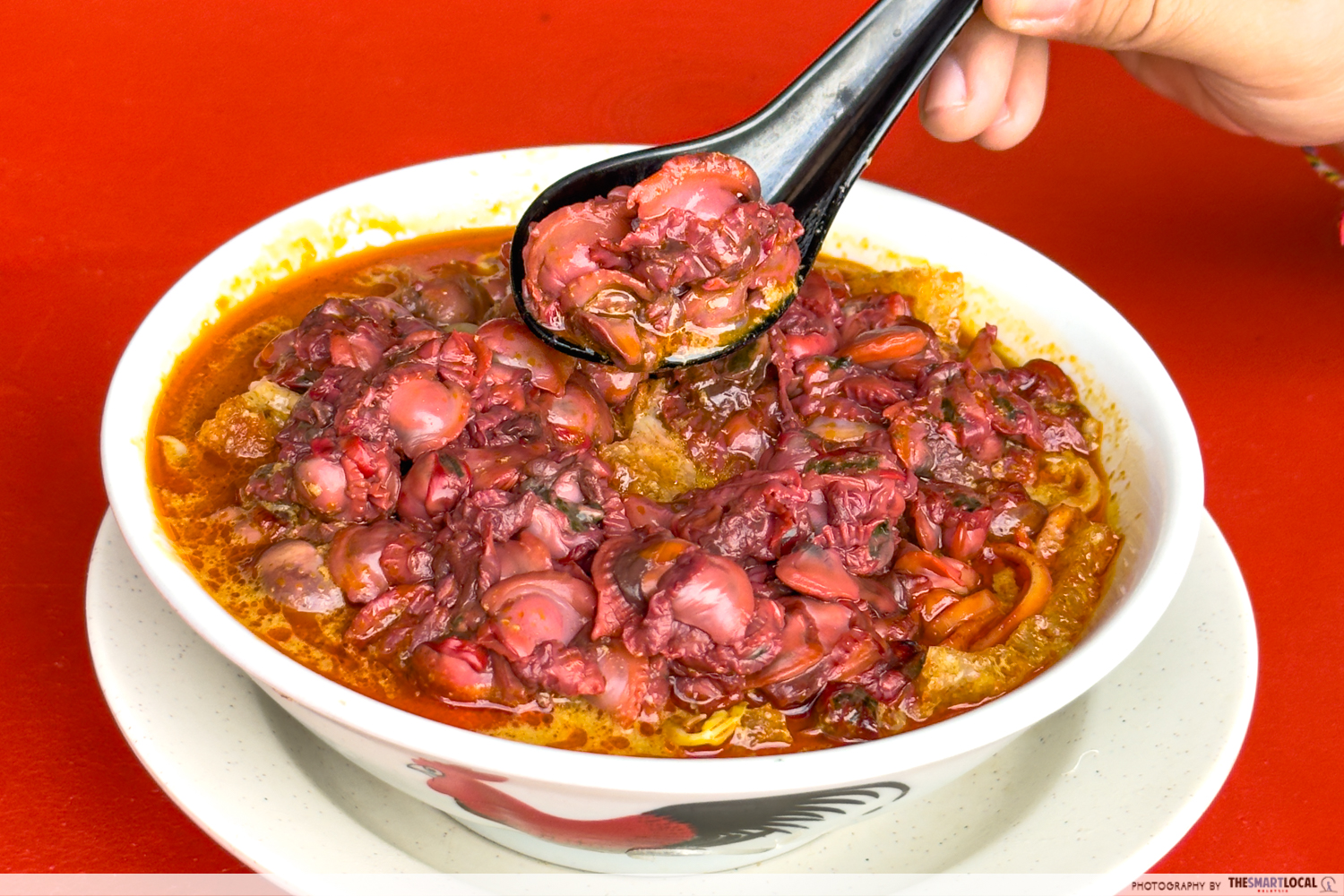 The cockles tasted so fresh, as if they were just fished out from the ocean. They were packed with a briny flavour, mild sweetness, and distinct umami taste. 
Meanwhile, sinking our teeth into each taupok felt like squeezing a soaked sponge – each bite unleashed a satisfying burst of flavourful curry broth in our mouth.
The curry broth was aromatic, creamy, and had a kick of spice, yet it wasn't so spicy that it made us sweat buckets. As we slowly savoured the dish, the flavour of the cockles gradually melded into the curry broth, infusing it with even more seafood taste. 
The yellow noodles were pleasantly springy and didn't come with a strong alkaline taste that many find off-putting. Another texture win goes to the pork skin. It offered an addictive firmness and chewiness that kept us going back for more. 
---
A humble-looking stall in Chan Sow Lin
---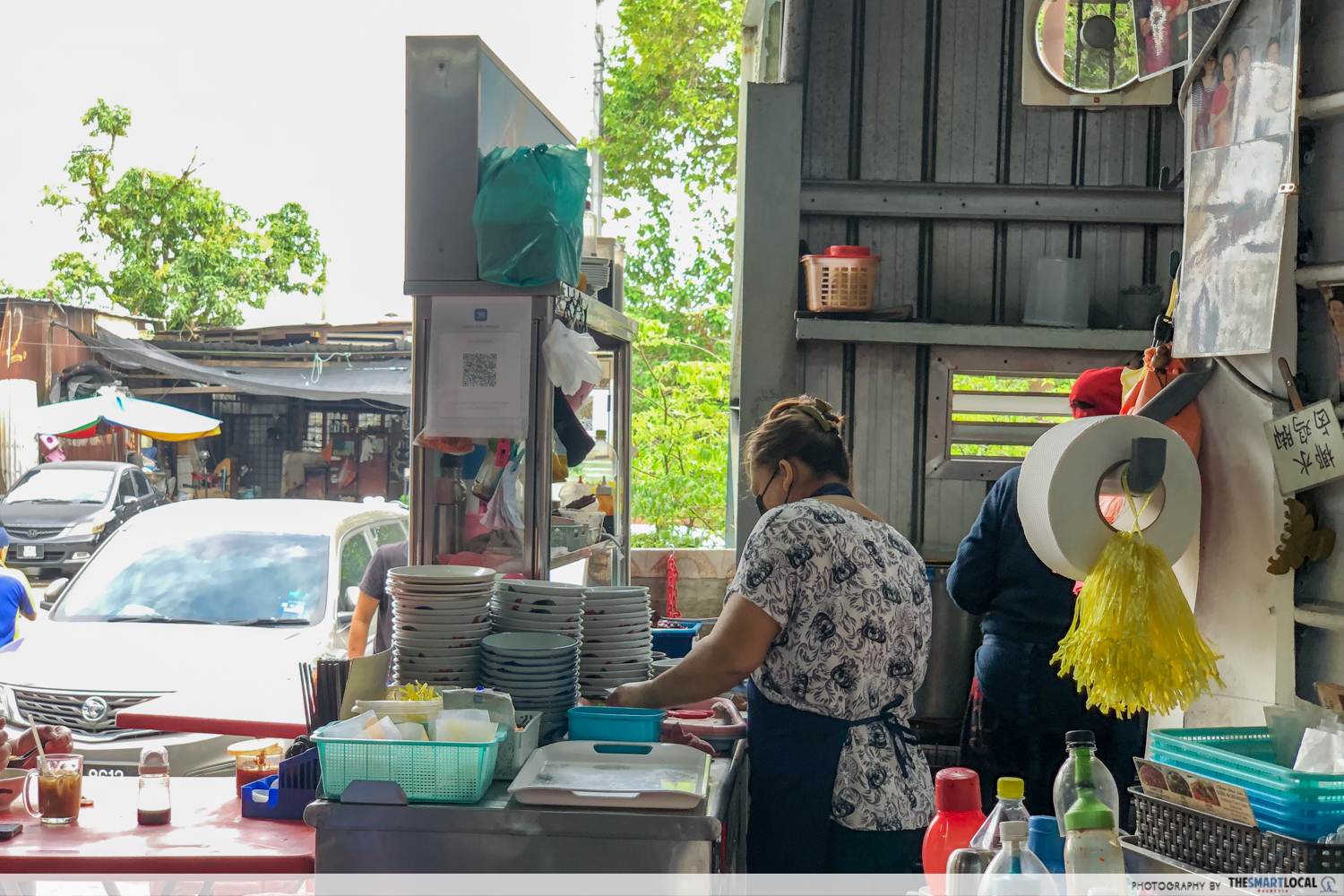 Nestled at a modest corner in Chan Sow Lin, surrounded by zinc walls and with no big signboard, Girl & Mommy Curry Mee is one of those places that can be easily overlooked, especially if you're new to the area.
Once you enter this humble establishment – a simple kopitiam setting with plastic chairs and folding tables – you will be greeted by the curry fragrance even before your eyes start taking in the interior.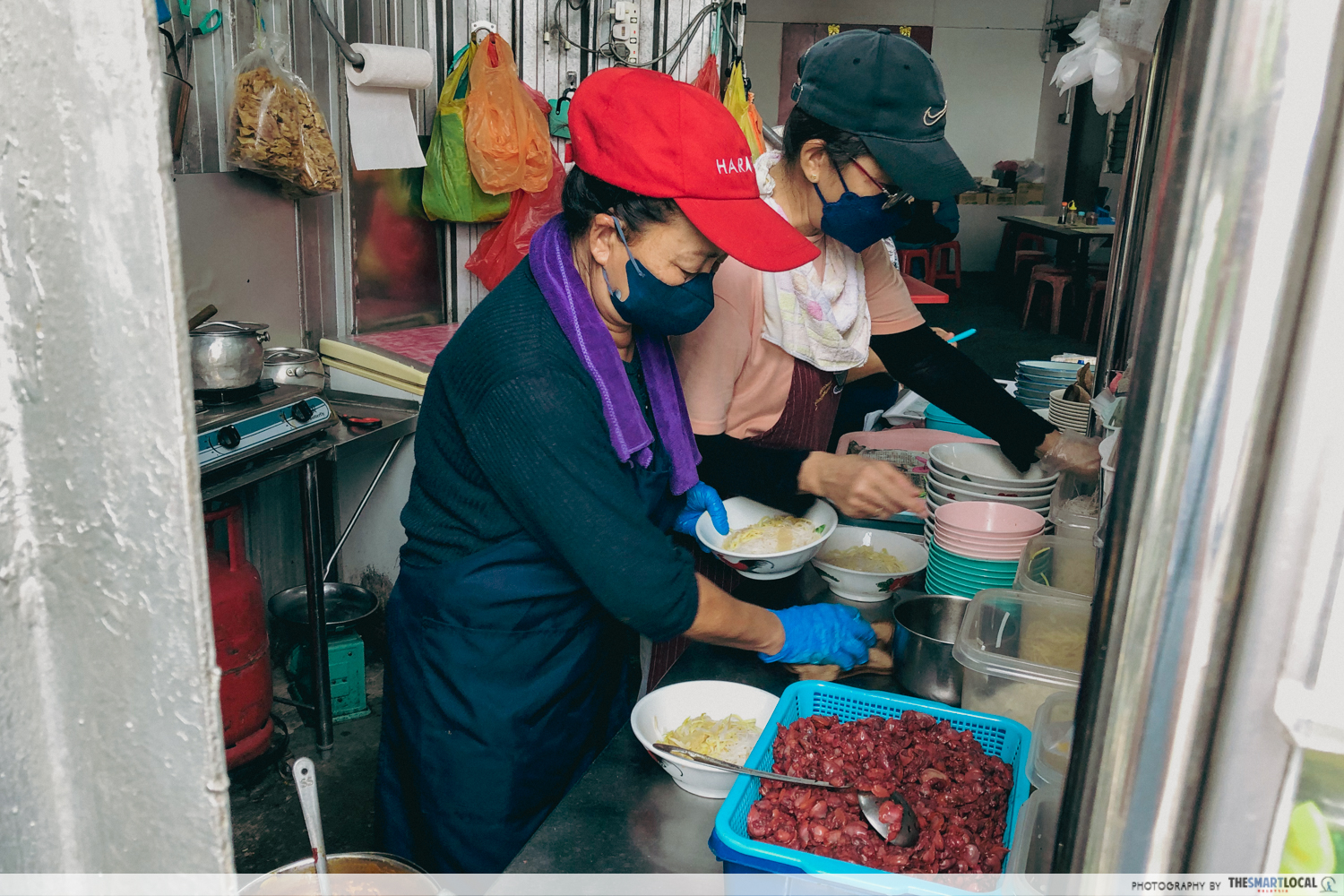 ---
Indulge in curry mee with cockles at Girl & Mummy Curry Mee
---
If you consider yourself a siham lover and want to start your day with a kick of flavours, check out Girl & Mommy Curry Mee the next time you find yourself in Chan Sow Lin. Their servings of curry noodles with siham deliver rich flavours in a generously-portioned bowl.   
Address: 33, Jalan Emas, Chan Sow Lin, 55200 Kuala Lumpur, Wilayah Persekutuan Kuala Lumpur
Opening hours: Mon-Sat 7am-1pm (Closed on Sundays)
Contact: 018-321 3606 | Girl & Mommy Curry Mee's Facebook
Also watch our video feature here:
For other unique dishes to indulge in, check out this XXL croissant in KL and the Penang-famous sticky maltose rojak in SS2.
---
Photography by Dennis Kong.
Cover image adapted from: The Smart Local Malaysia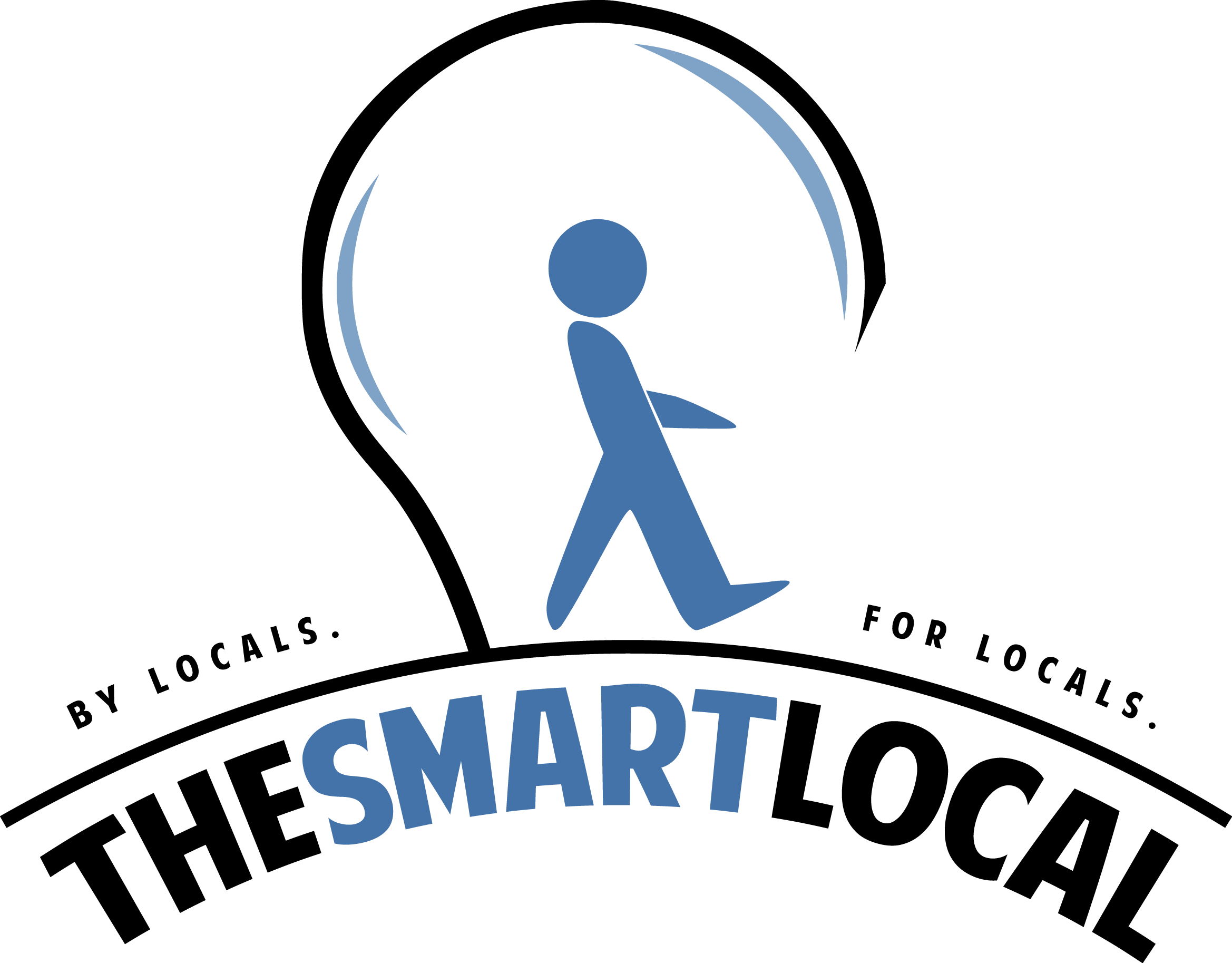 Drop us your email so you won't miss the latest news.