Holistay Forest Villa
---
Though the glitter of hustle culture is often sought after, we can all relate to wanting a serene moment with loved ones. Thankfully, Malaysia is blessed with an array of nature-filled destinations to add to our travel diaries – such as Ulu Yam, which is home to waterfalls and natural hot springs.
Just an hour from KL, it's a great place to enjoy the exquisite stillness. 
There are many staycay spots in and around the town – Holistay Forest Villa is a new one to check out. True to its name, it offers the ethereal beauty of nature. With in-house amenities such as barbecue pits, a pool table, and karaoke sets to sing your heart out, the property promises a fun and recharging time for large group holidays. 
---
European-style villa set in nature
---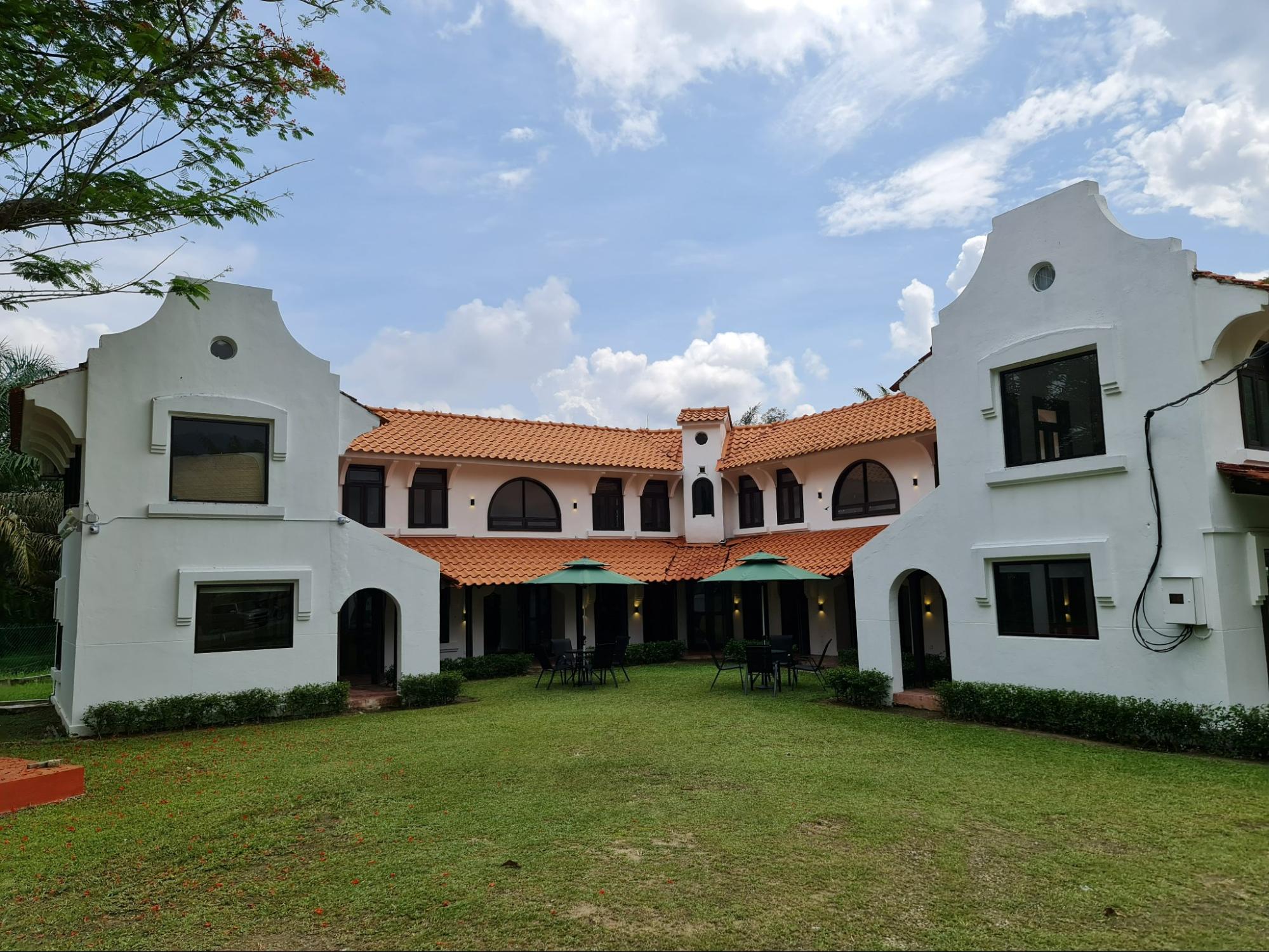 Image credit: Holistay Forest Villa
Reminiscent of an European holiday villa, Holistay Forest Villa presents an old-world architecture compromising high walls and curved window treatments. At first glance, it exudes a Victorian-like setting – picture Jane Eyre sipping on some hot tea or coffee at this villa.
Surrounded by greenery, clear skies and luscious trees, the property offers guests a tranquil time with nature. 
Image credit: Holistay Forest Villa
True to its European setting, the property's open spaces is a plus for guests who enjoy spending time outdoors. On the open lawn, you can chat with friends, have a birthday celebration, or plan a picnic on a deck by the tree. Unlike the usual hurried coffee dates and lunch we usually have, set aside your devices and enjoy time outdoors, while basking in the sunlight and soaking up mountain views.
Do feel free to reach out to the villa's host, if you need any assistance to plan a celebration.
---
Room arrangements in the villa
---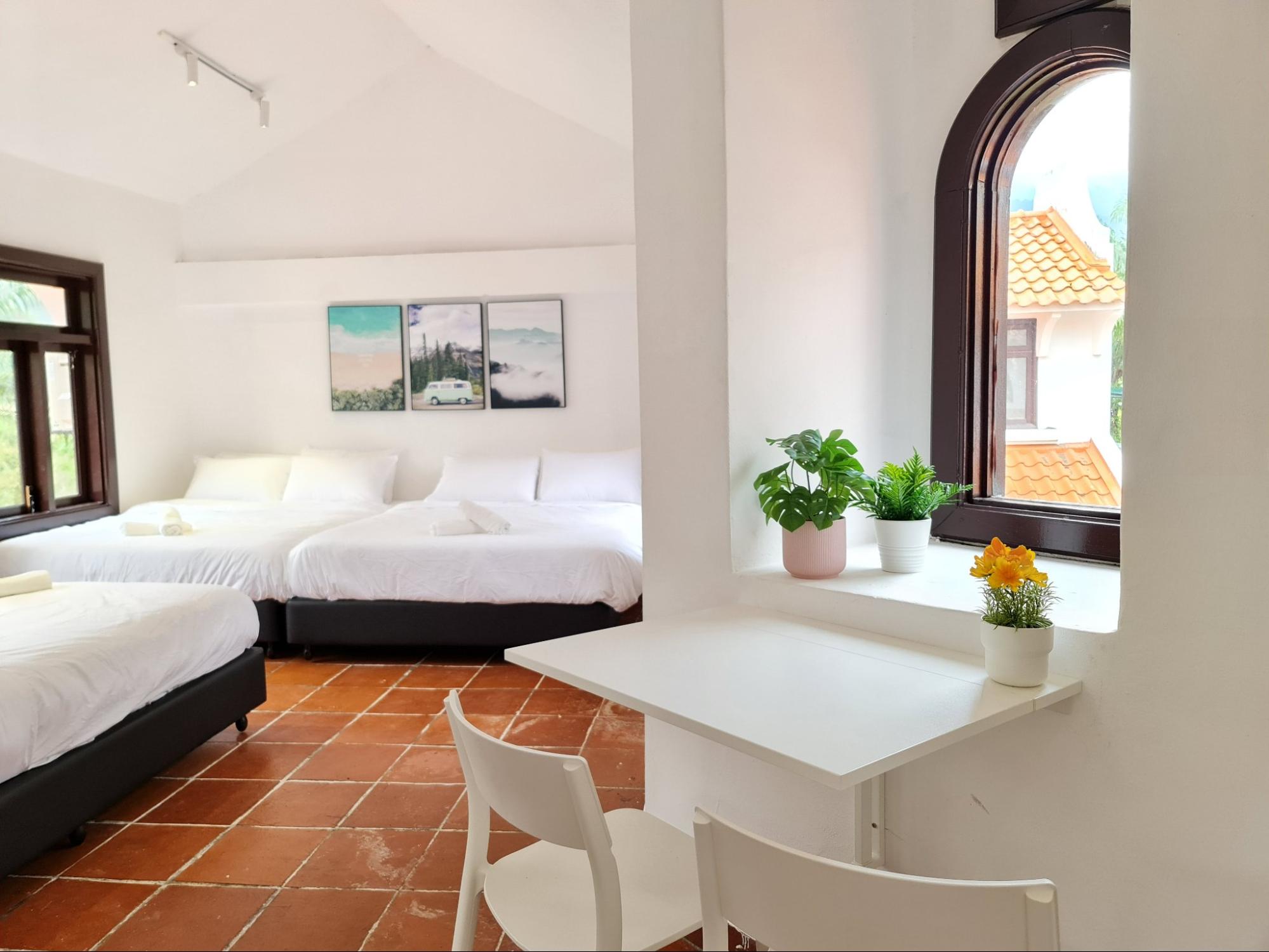 Image credit: Holistay Forest Villa 
The villa houses five spacious rooms, which can accommodate up to 34 pax in total. Each room is air-conditioned and has an attached bathroom with a hot shower, and basic toiletries such as body wash and shampoo provided too. 
There are different bedroom layouts in the villa that's perfect for large group holidays. If you're planning a quality staycation with the whole fam, Room 4 has three queen beds and a single bed – which will be more than enough for a big family. Meanwhile, for families with kids, Room 2 consists of two single beds and a queen bed.
If you're travelling with friends, Rooms 1 or 2 both have two queen beds each.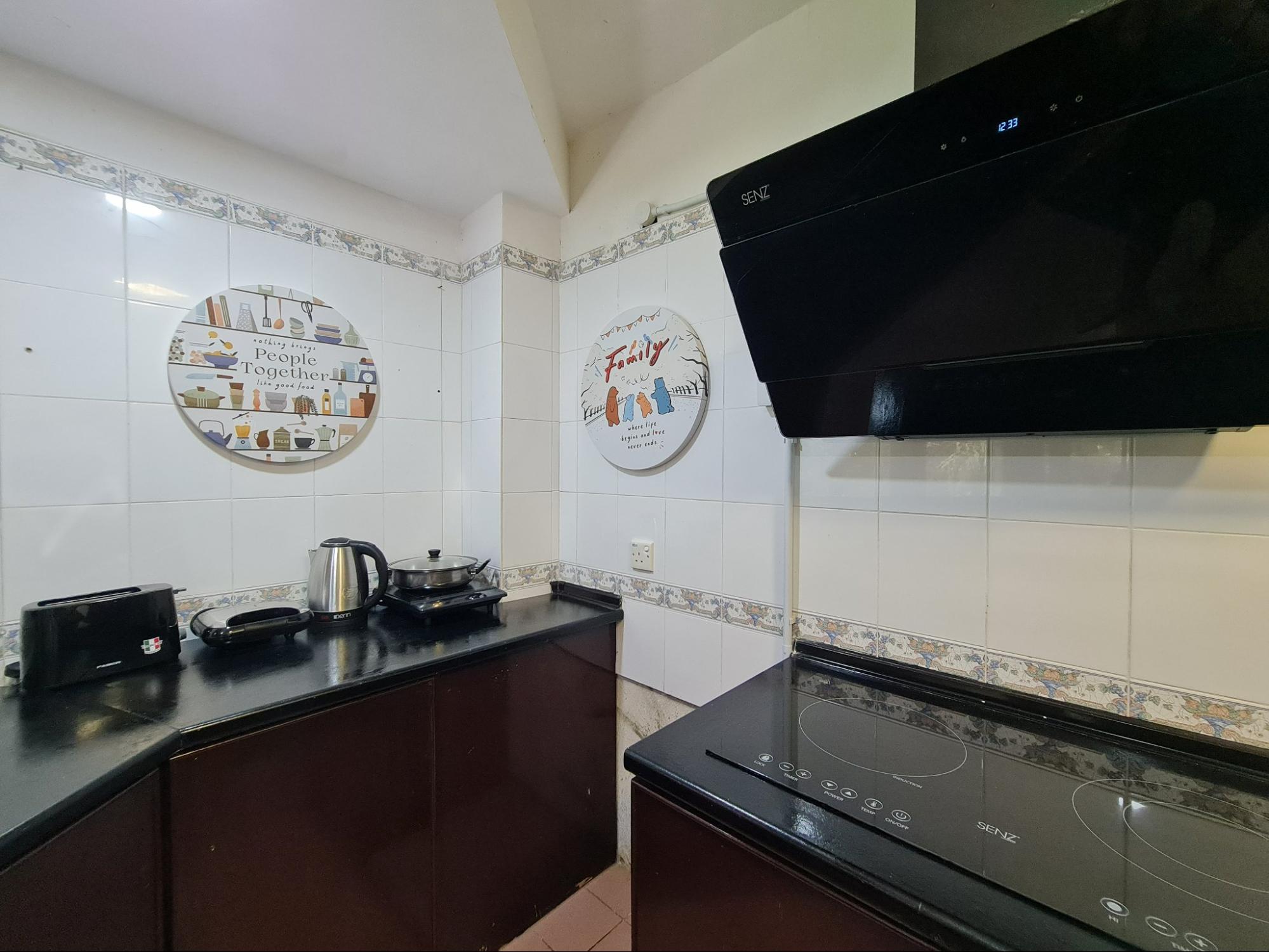 Image credit: Holistay Forest Villa
The rooms are interconnected with a shared living hall and a fully equipped kitchen with an electric cooker, kettle, toaster, and utensils.
---
Glass Villa with a scenic mountain view 
---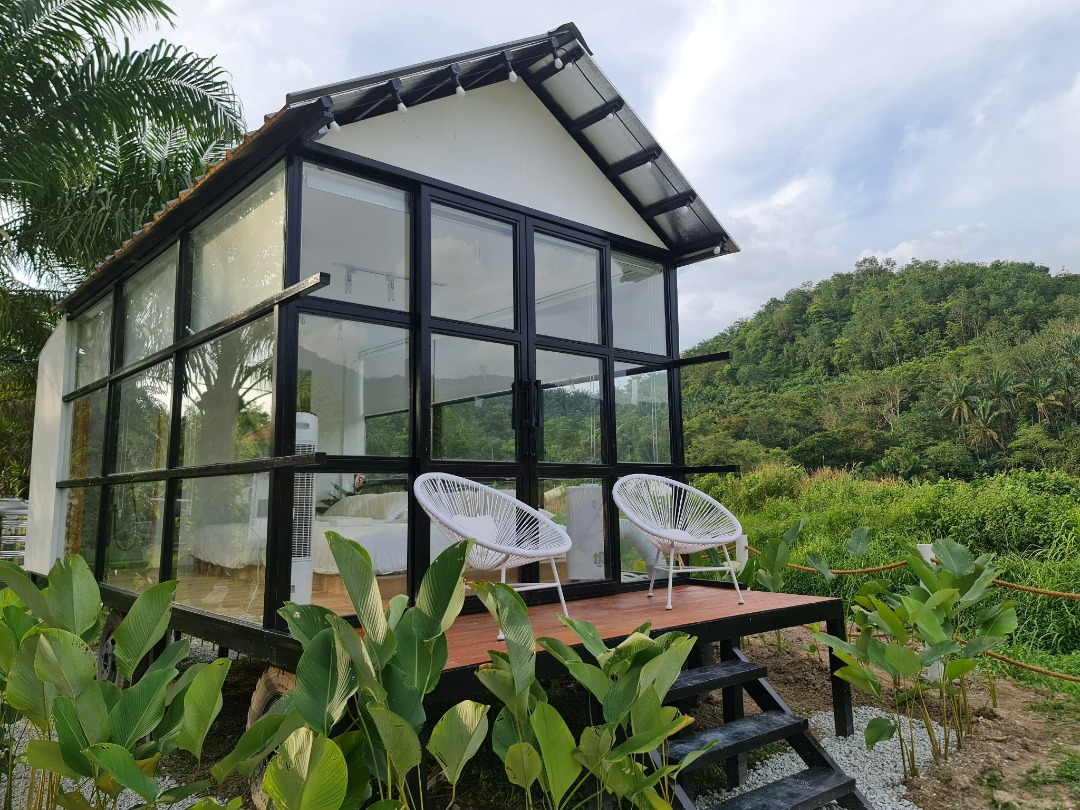 Image credit: Holistay Forest Villa
The Glass House Villa is a highlight on the property. It's designed as an exterior glasshouse with floor-to-ceiling panelled windows, so guests can have an amazing start to their mornings with scenic mountain views from bed.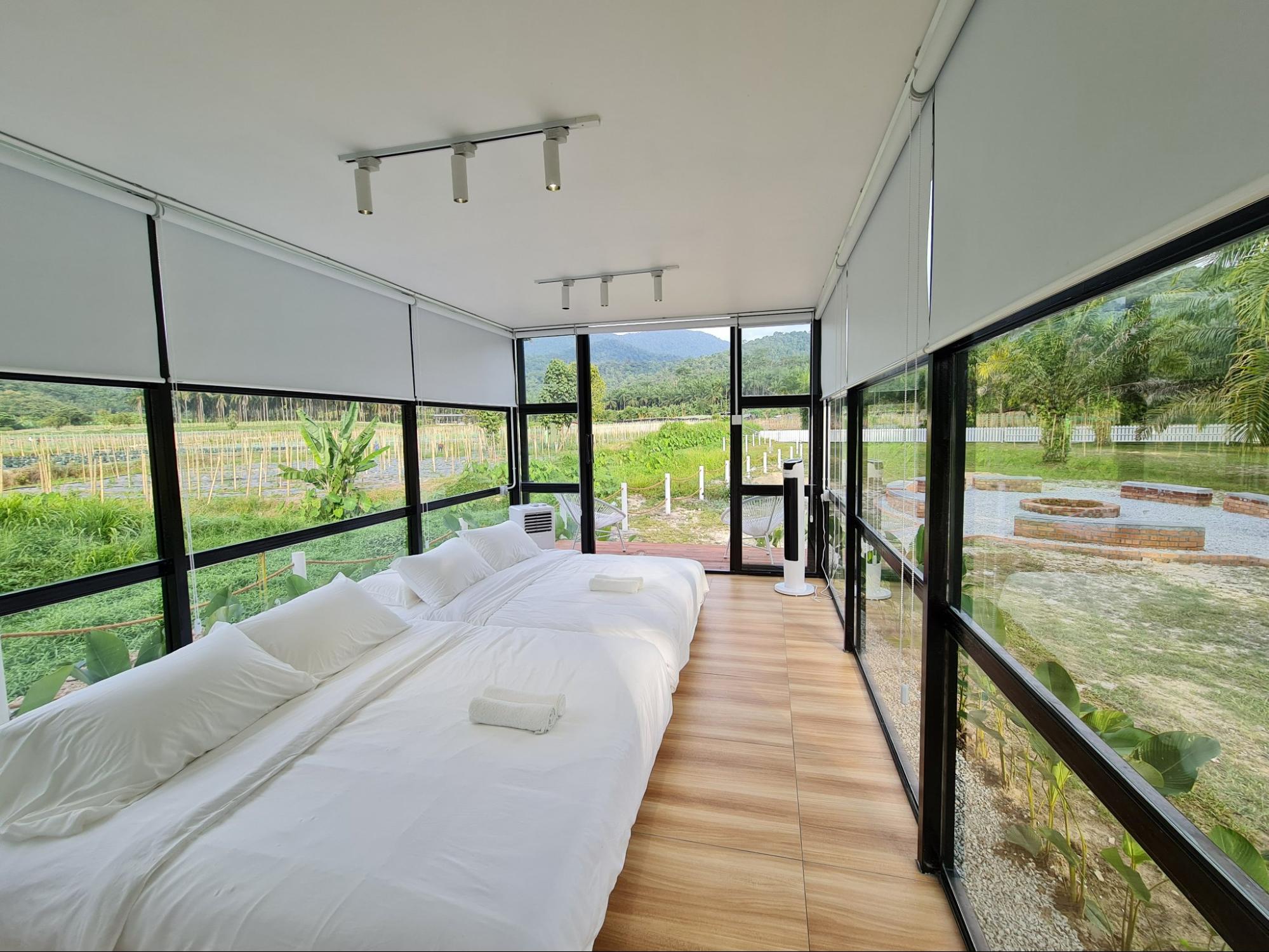 Image credit: Holistay Forest Villa 
The glass villa is located in the garden area, and comes with two queen-sized beds and an attached bathroom with a hot shower. Additionally, the villa is equipped with a standing fan, portable air-conditioner and toiletries similar to the other rooms. However, keep in mind that the glass house villa can only accommodate four people.
---
Outdoor movie experience under the stars
---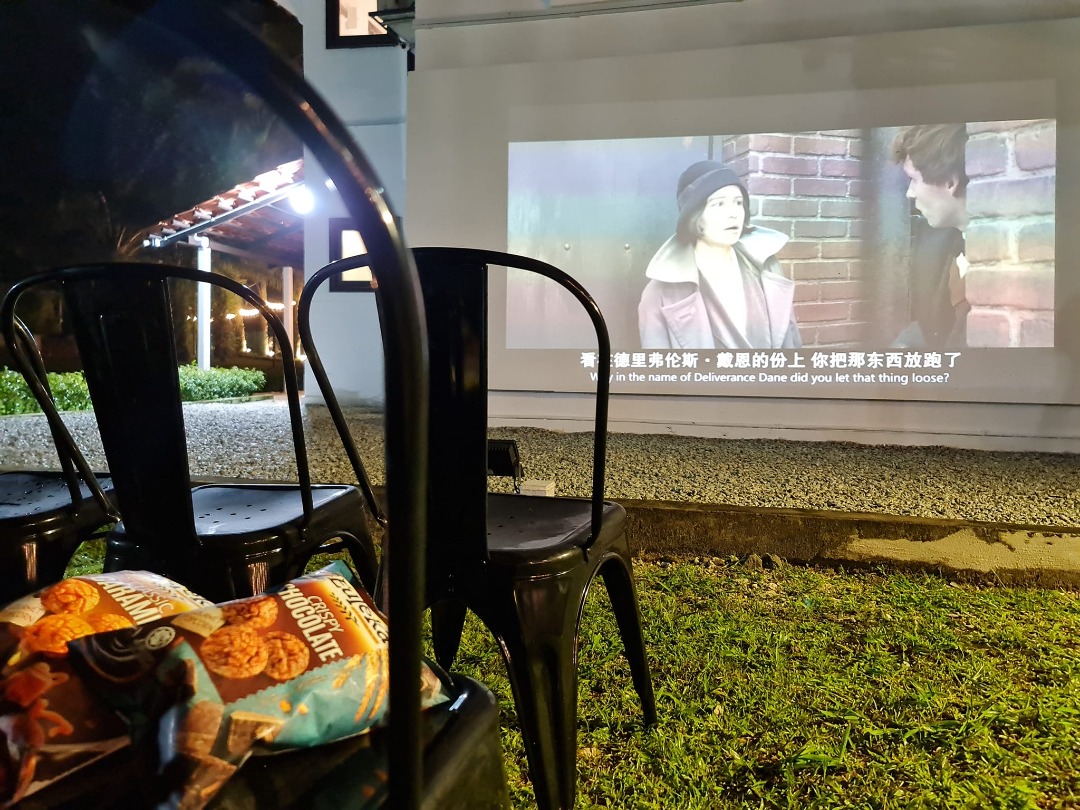 Image credit: Holistay Forest Villa 
If you're tired of watching movies at home or at the theatre, the property offers a unique outdoor movie experience. Chairs are set out on the lawn, reimagining a theatre setting with a screen projector under the stars. 
Accompanied with chips or snacks of your choice, it's a lovely way to spend the night. While you're at it, don't forget to bring along a blanket or two to amp up the cosy vibes of the whole experience – though this really depends on the weather.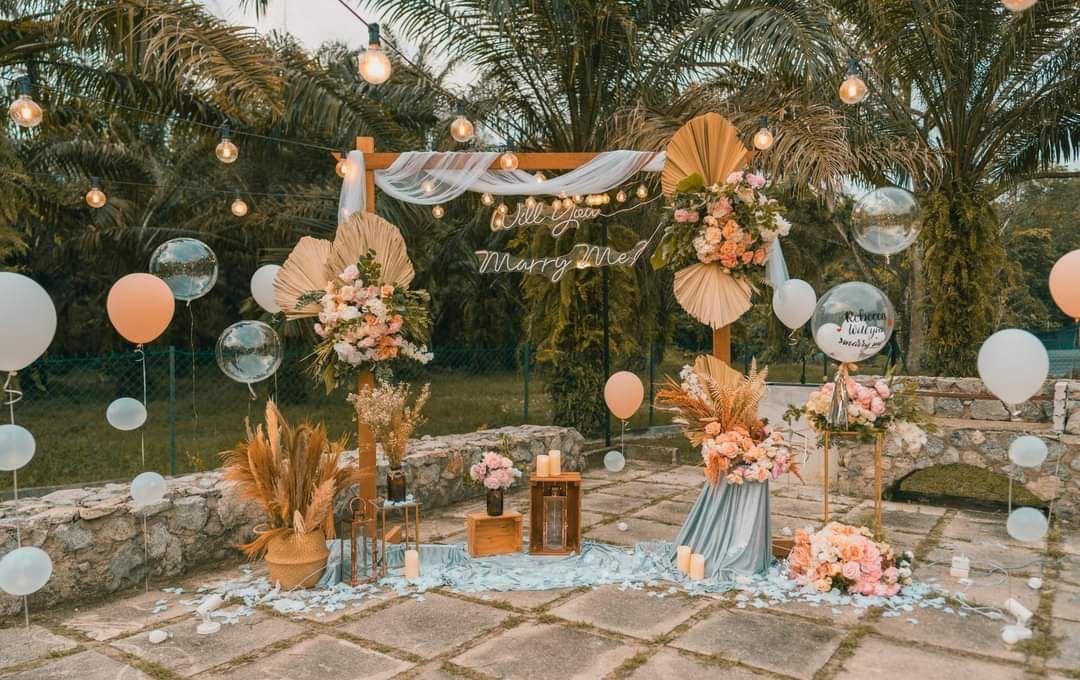 Image credit: Holistay Forest Villa
Extra perks on the property include ample space for celebratory events. If you're searching for a proposal spot, there's a spacious outdoor yard where you can create your special "Will you marry me?" moment. It would be almost impossible to get no for an answer while you're in this magical space. 
Additionally, you can also celebrate birthdays here. Just bring along your party essentials, such as decorations, balloons, and a cake.
---
New staycay spot in Ulu Yam
---
Whether you're a lover of nature or looking for a short getaway with friends or family away from the city, this villa offers a relaxing time with scenic views. The European-style villa truly delivers a staycation ambience while providing a comfortable and peaceful stay, not far from KL. 
Rates start from RM2,143 per night. To avoid disappointment, do make reservations at least a month in advance to secure your booking. There is ample space to park your cars at the villa, which can accommodate 15 to 20 cars – so worry not about parking spots. 
Address:  1177, Jalan Kampung Ulu Kalong, Ulu Kalong, 44300 Bahru, Selangor
Opening hours: 24 hours, Daily
Contact: 012-290 2800 | Holistay Forest Villa Facebook 
Read more here: 
---
Cover image adapted from: Holistay Forest Villa, Holistay Forest Villa and Holistay Forest Villa
Get more stories like this!
Drop us your email so you won't miss the latest news.