Instagram thrift stores
---
Think of thrift stores as treasure troves – the ones that'll surprise you with rare gems, from clothes to books – at heavily discounted prices. Thrift stores – be it physical ones in malls or online ones on platforms such as Instagram – are also eco-friendly as they encourage reusing and repurposing of items. That's why Malaysian youths are turning to thrifting as we begin to adopt increasingly eco-friendly and sustainable shopping habits. 
After scouring the web, we've come up with a list of some of the most unique Instagram thrift stores that sell pre-loved fashion-forward goods for you to level up your #OOTDs without having to step out of the house. 
---
1. Nedira.kl (@nedira.kl) – bold, printed, and vintage-looking blouses
---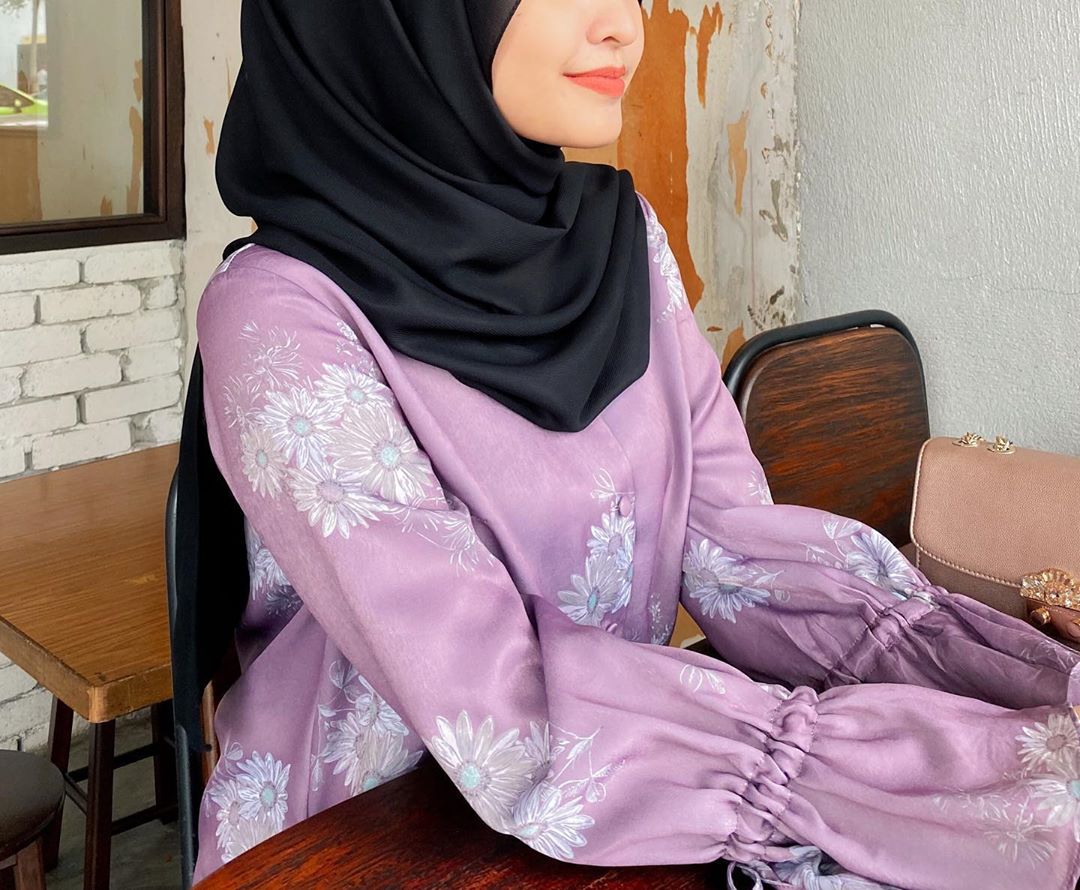 Image credit: @nedira.kl
Nedira is an online thrift shop that mainly stocks printed blouses for women that look straight out of the closet of an 80s fashionista. This means the shop's perfect for those who want to go for a vintage aesthetic in their fashion choices.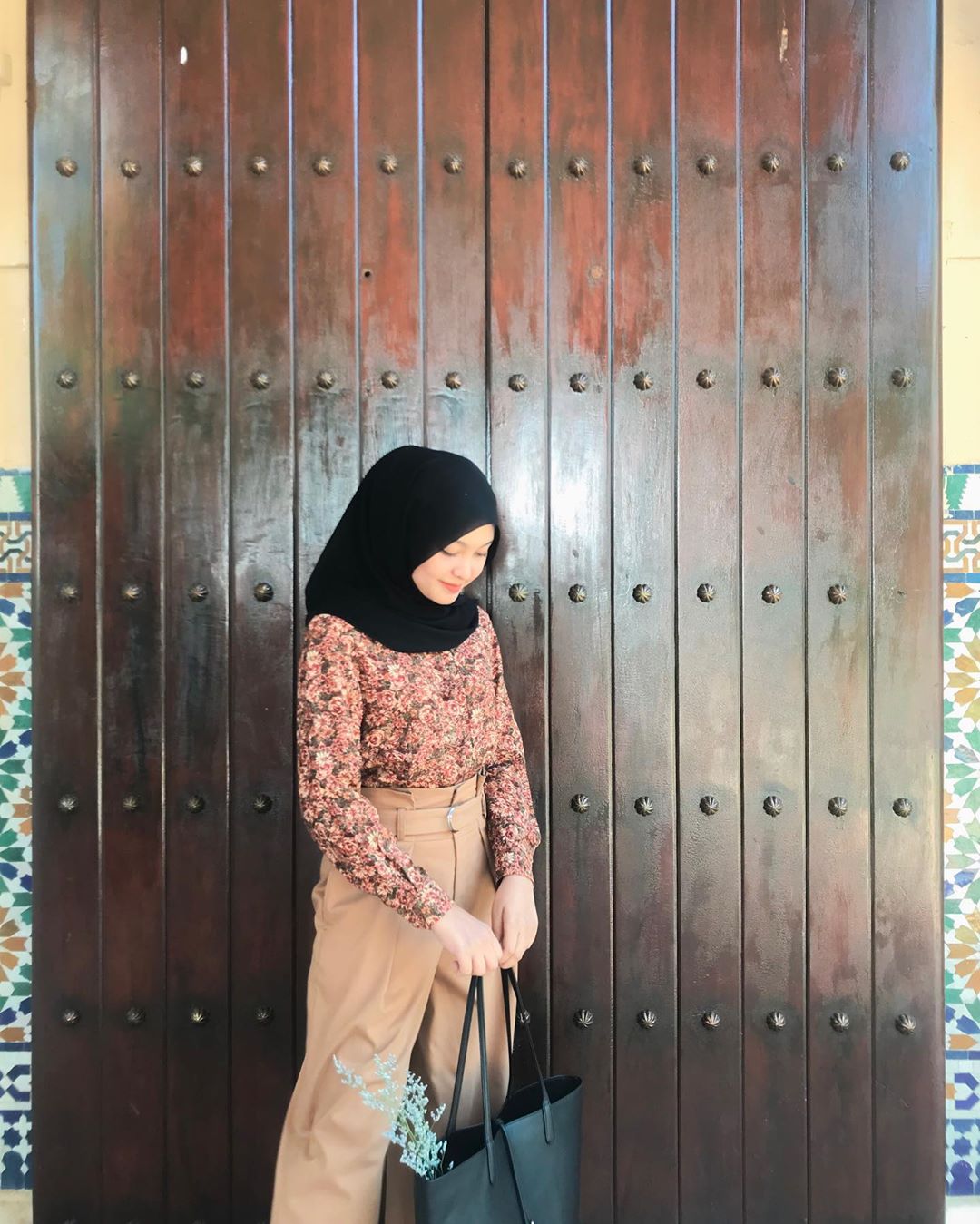 This flower printed top was sold at RM29 while the pair of culottes was sold at RM39
Image credit: @nedira.kl
Nedira also has blouses in solid colours or muted designs for those who prefer something simpler, though as vintage-looking. The picks are feminine, with ruffles, lace, and embroidery on the sleeves and collars.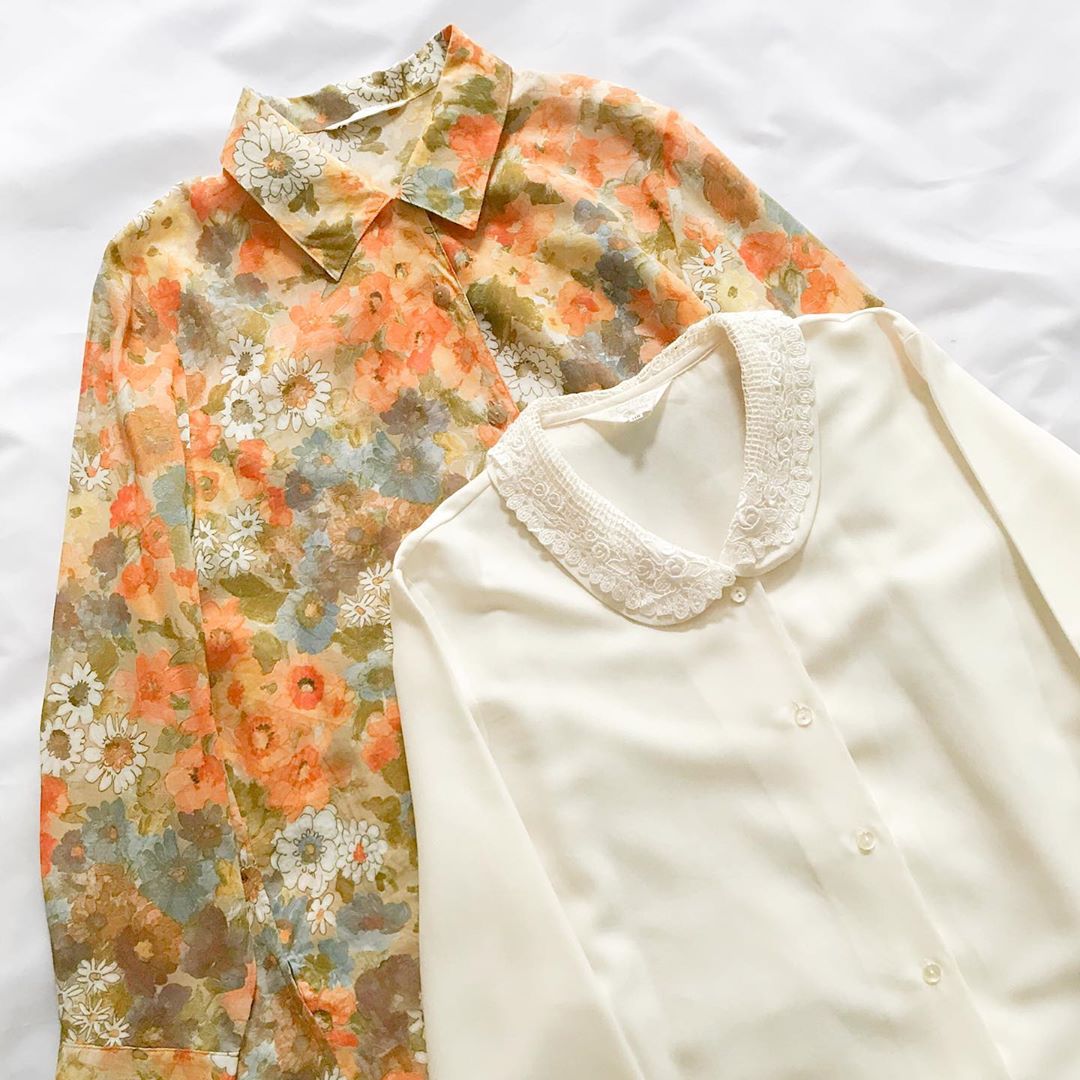 Image credit: @nedira.kl
Expect to pay about RM20-RM30 for a blouse. It's rare for the clothes here to go above RM50, so you don't have to worry about busting your budget. 
The store also has a Shopee page where you can browse through listings.
---
2. Boy From Terengganu (@boyfromterengganu) – sports and pop culture tees
---
Those looking for limited-edition and rare clothes will love the selection at Boy From Terengganu's Instagram page. The online retailer stocks sports jerseys of iconic American baseball teams and pop culture print tees that are not commonly seen in Malaysia's shops.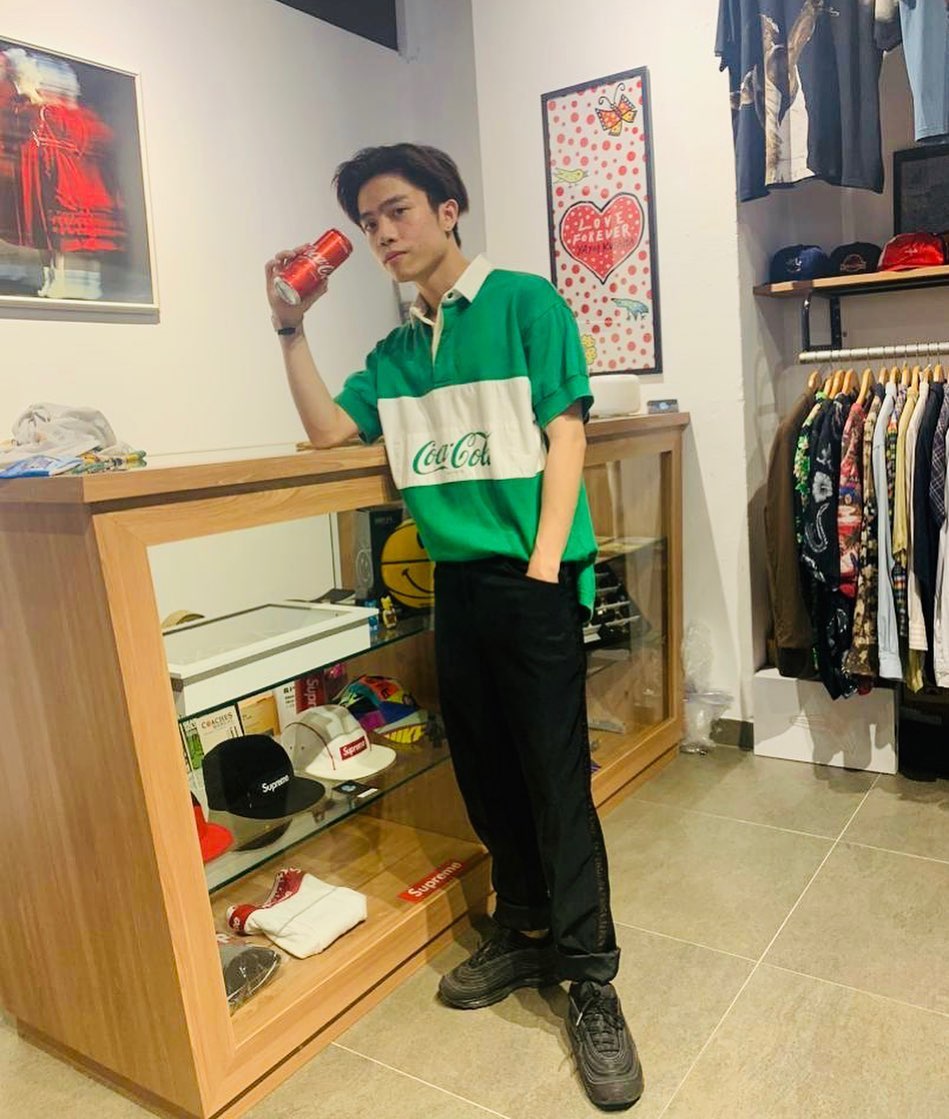 A hard-to-find green Coca-Cola shirt hidden in the racks of Boy From Terengganu
Image credit: @gavin_hm
Rare gems that we spotted include a 1996 Olympics sweater and 90s Chicago Bulls Tee.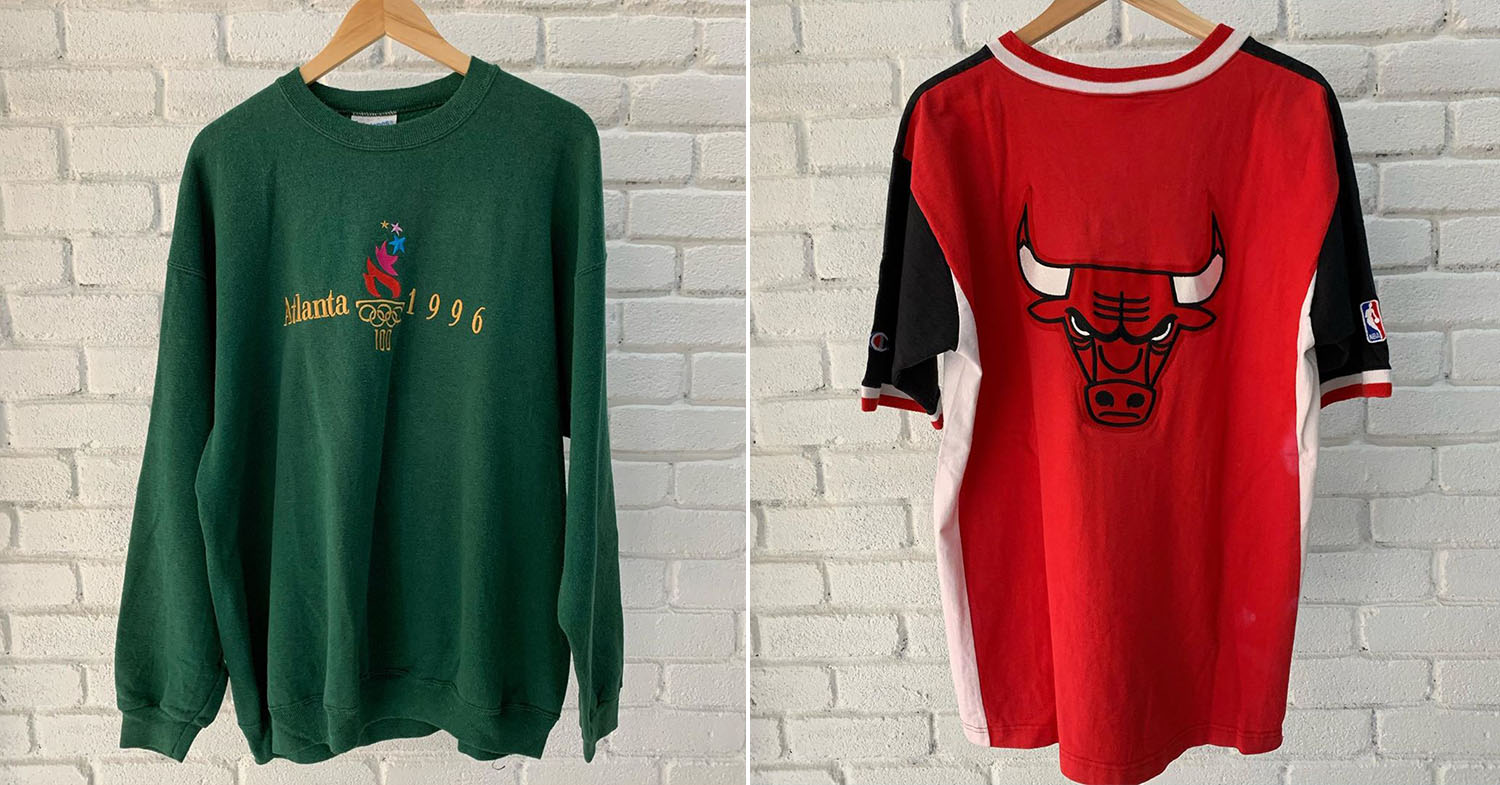 Image adapted from: @boyfromterengganu and @boyfromterengganu
Boy From Terengganu also regularly puts up rare celebrity merchandise tees for sale. These include merch from Jay-Z, Beyonce, Eminem, Marilyn Manson, and AC/DC that can only be bought during official events such as concerts, so it's hard for fans to get them elsewhere without paying an exorbitant price to resellers. 
Image credit: @boyfromterengganu
As most of the tees here are rare finds, expect to pay around RM85 and above for them. 
---
3. Kika Vintage.co (@kikavintage.co) – fashion-forward culottes and skirts
---
Office wear is not all about buttoned-up blouses and pencil skirts. To introduce more colours and style into your office attire but still look presentable during meetings, go for the selection at Kika Vintage.co.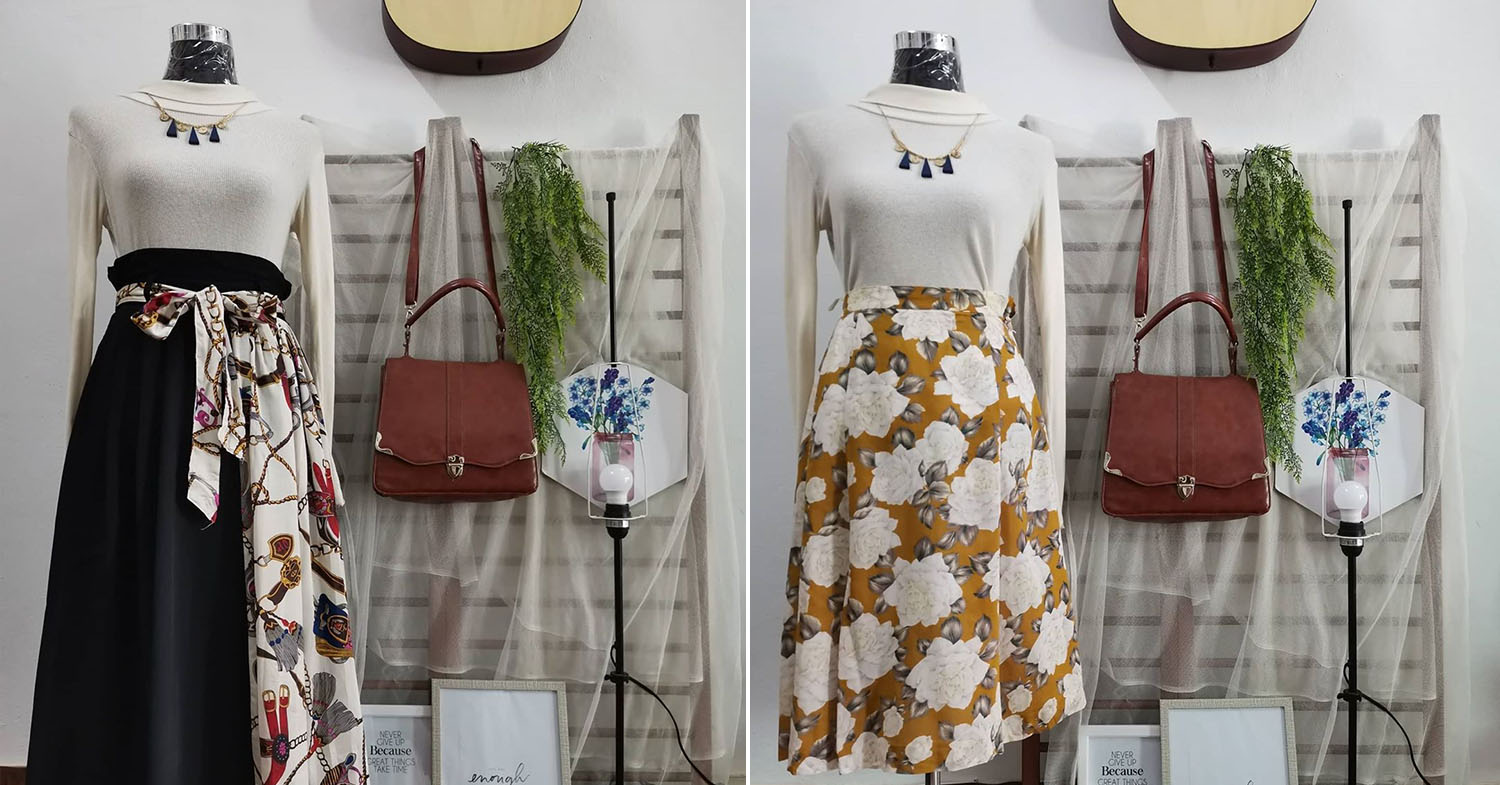 A maxi skirt with a classy scarf belt (RM45) and a mustard yellow flower print skirt (RM15)
Image adapted from: @kikavintage.co and @kikavintage.co
The IG store mainly sells culottes and skirts suitable to wear in a professional environment. And they come in a wide range of colours from muted tans and greys to bright yellows and reds. Prices usually range from RM20-30, but some of the simpler designs can go as low as RM15!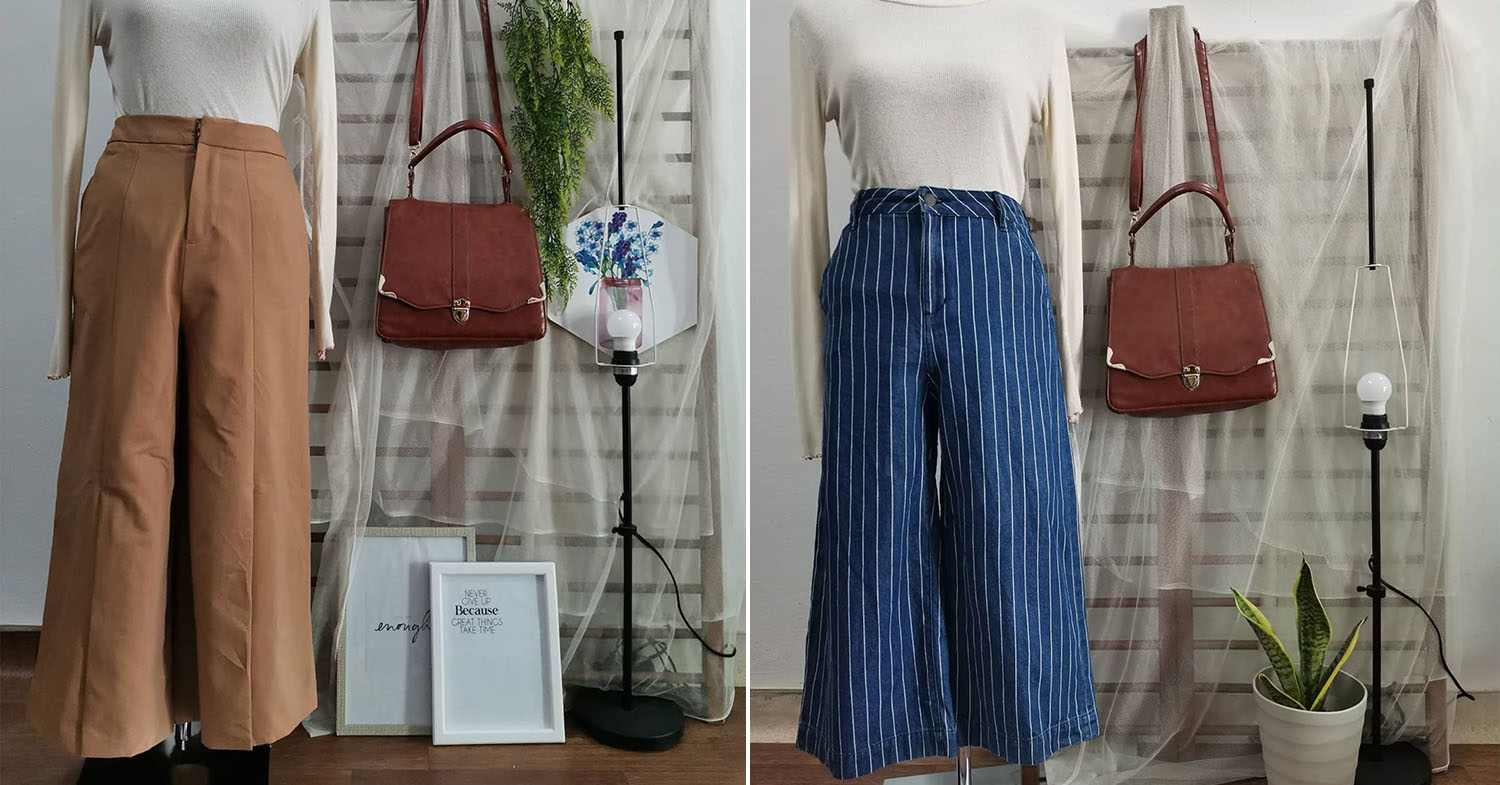 Image adapted from: @kikavintage.co and @kikavintage.co
---
4. Thred Up Store (@thredupstore) – fun streetwear accessories
---
Thred Up Store is relatively new in the local thrifting scene having only been established this year, but it's steadily gaining new fans for its chic selection of clothes and accessories that is sure to elevate your streetwear looks.

Herschel sling bag for RM100
Image credit: @thredupstore
While its clothes are certainly eye-catching, especially their vests and cargo pants, it's the store's accessories that will make you want to slide into Thred Up's DMs. From trendy caps to sunglasses, these pieces are all meticulously selected to add oomph to your #OOTD.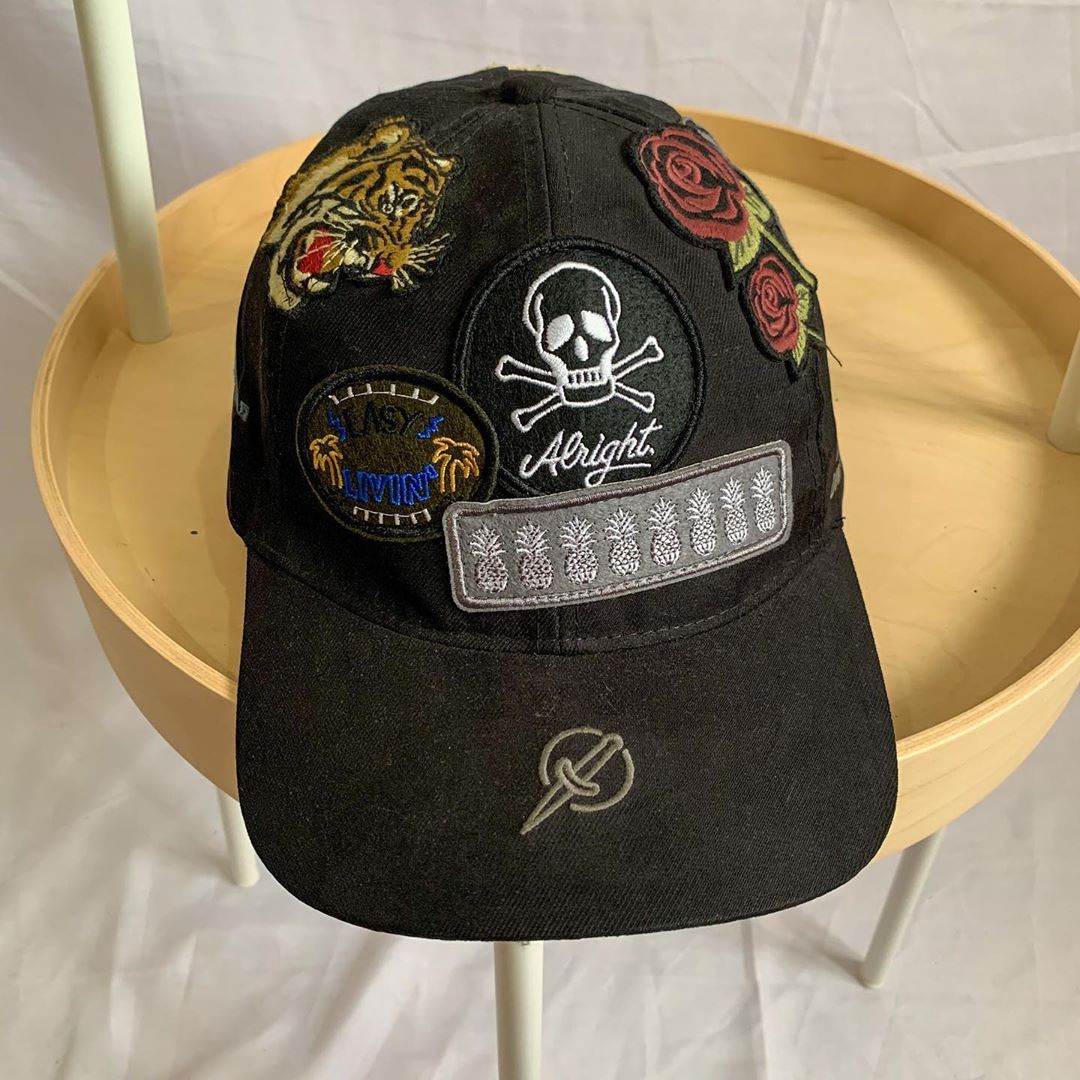 An eye-catching cap from Zara for RM55
Image credit: @thredupstore
Prices for each item vary depending on the brand as you'll be able to spot more premium brands such as Herschel and more affordable ones such as Cotton On. However, you can definitely expect to pay less than half of the market price for the items. Caps can go from anywhere to RM15 to RM40 each, while sunglasses can be bought from as low as RM10 each.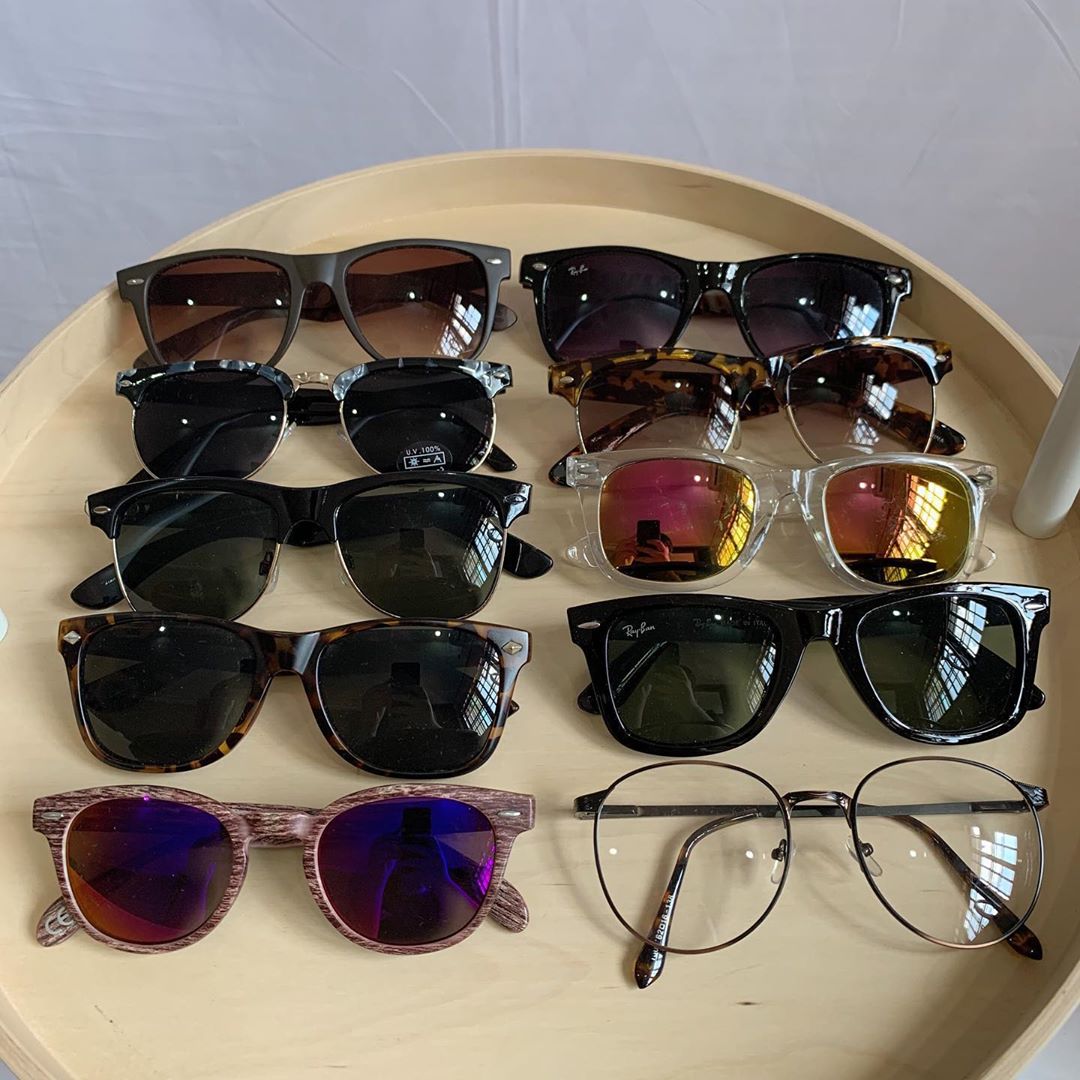 Image credit: @thredupstore
---
5. Astlyr & Blythe Vintage (@ab_finds) – quirky and outlandish clothes
---
Astlyr & Blythe Vintage is a hidden gem among local IG thrift stores. Its clothes not only have that old school, vintage look but are quirky and whimsical too.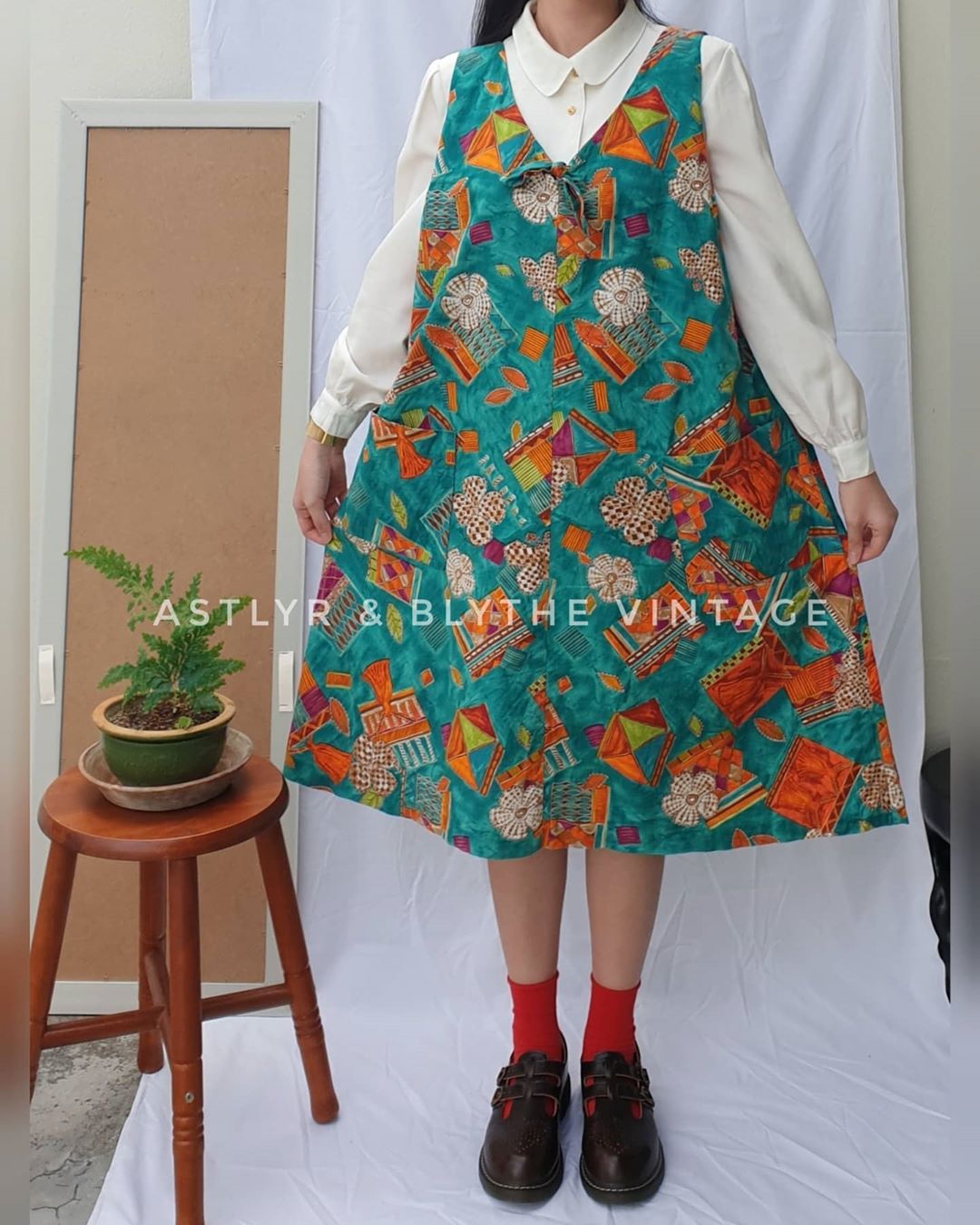 Image credit: @ab_finds
All the garments are carefully handpicked by the 2 owners, with some even reworked by themselves. They certainly have an eye for design as most of the clothes they sell are bought within moments of the post going public, which is also to say that interested buyers should regularly check for updates to know when's the shop's next release or you may just miss out on a stunning dress or blouse.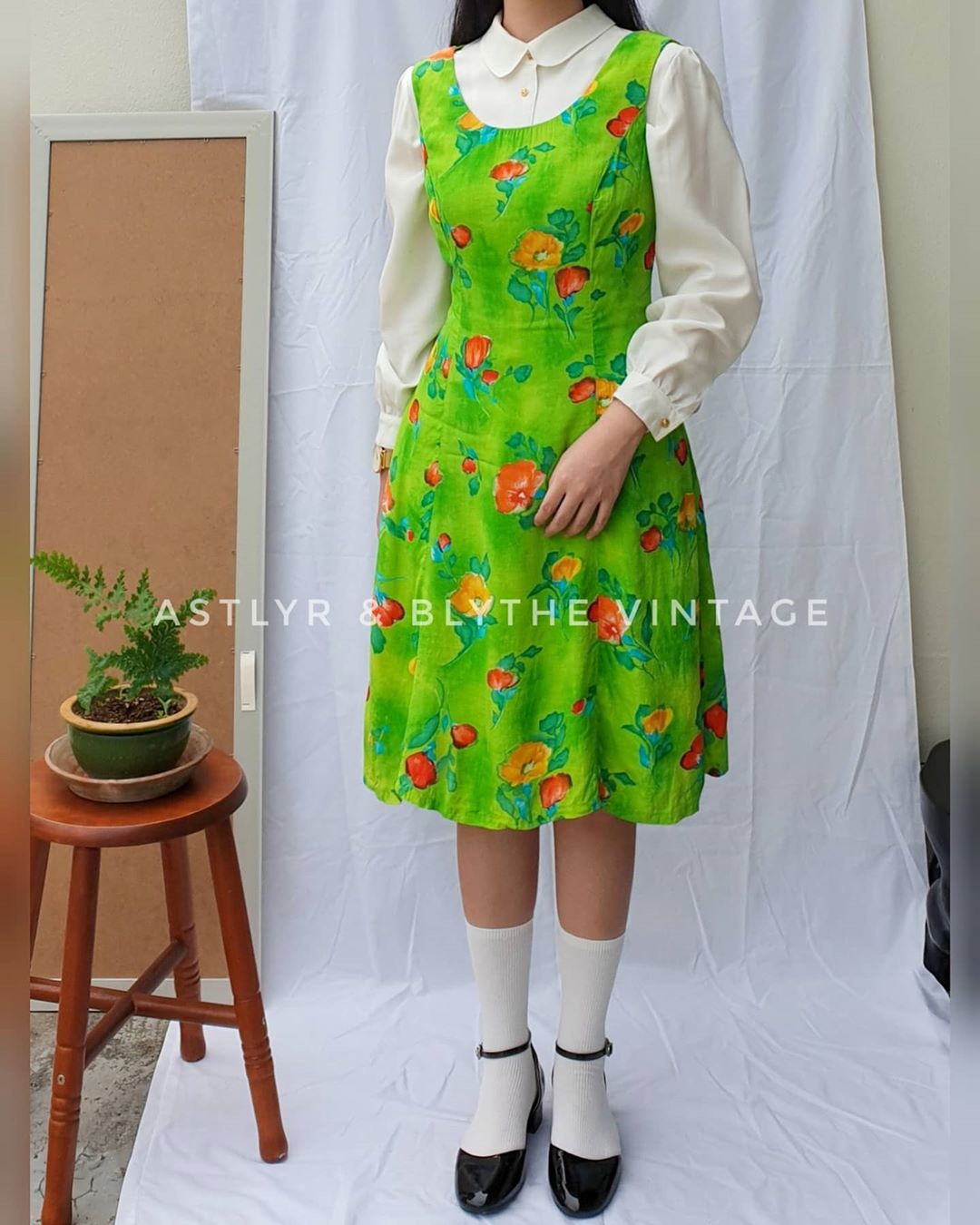 Image credit: @ab_finds
The shop sells a good mix of blouses, skirts, and dresses, but it's the dresses that are the most eye-catching with their bold colours and zany patterns. Those who are more comfortable when dressed in bright pops of colours over monotone will certainly appreciate the selection here.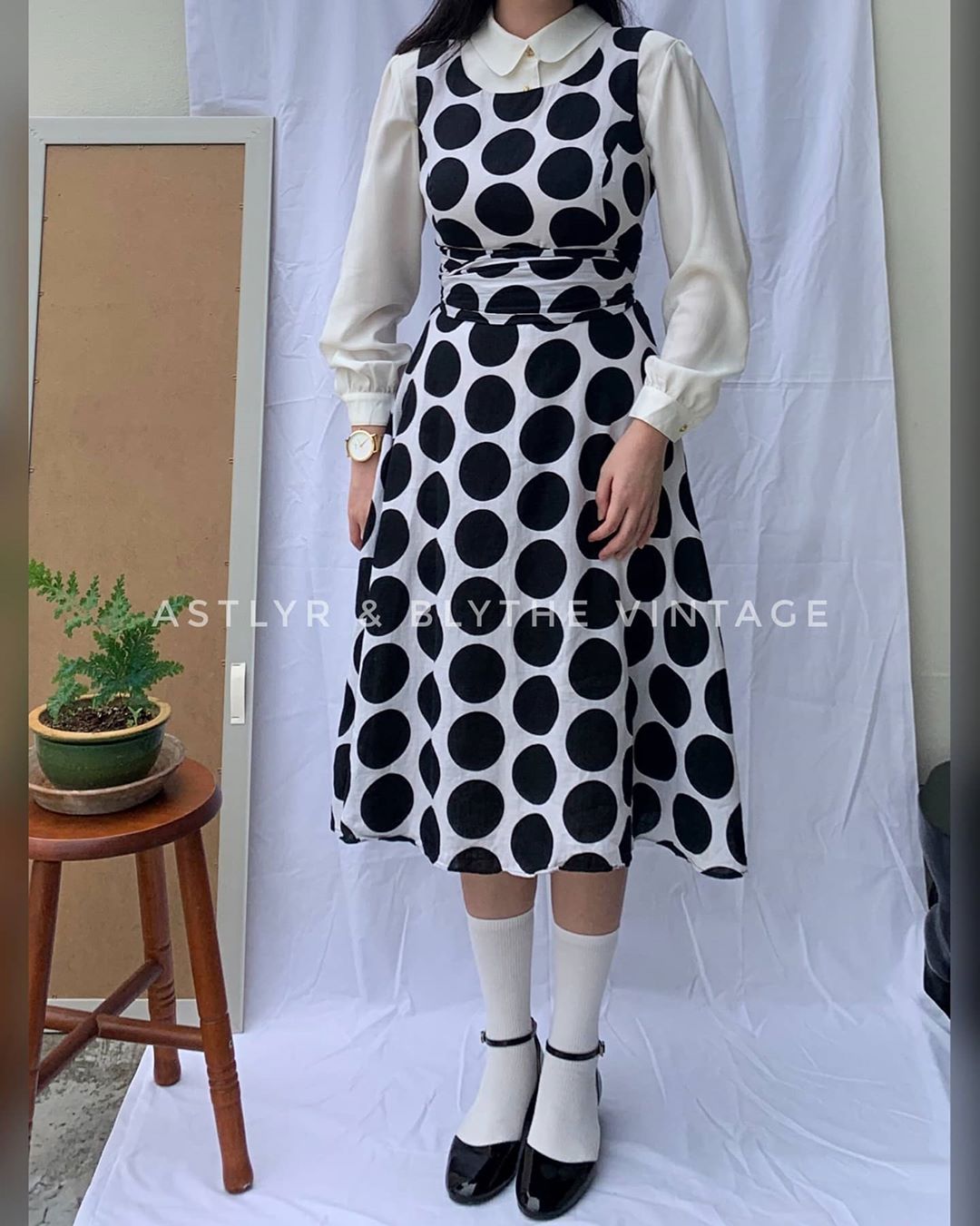 Image credit: @ab_finds
Prices vary according to the rarity of the garments with dresses ranging from RM40-RM150. Blouses can go as low as RM20 while skirts are about RM30. 
---
6. Meiisa Wear (@meiisa_wear) – outerwear for any occasion
---
Meiisa Wear has vintage clothes that we can imagine our mothers wearing during the disco era,  as well as clothing that is currently in fashion. The store mainly sells outerwear such as jackets and coats, which is great if you've been on the hunt for a decent one but are unable to find any that fits your budget. 
Here, an office-friendly blazer will only cost you RM40 while a printed jacket or parka costs around RM50-RM70.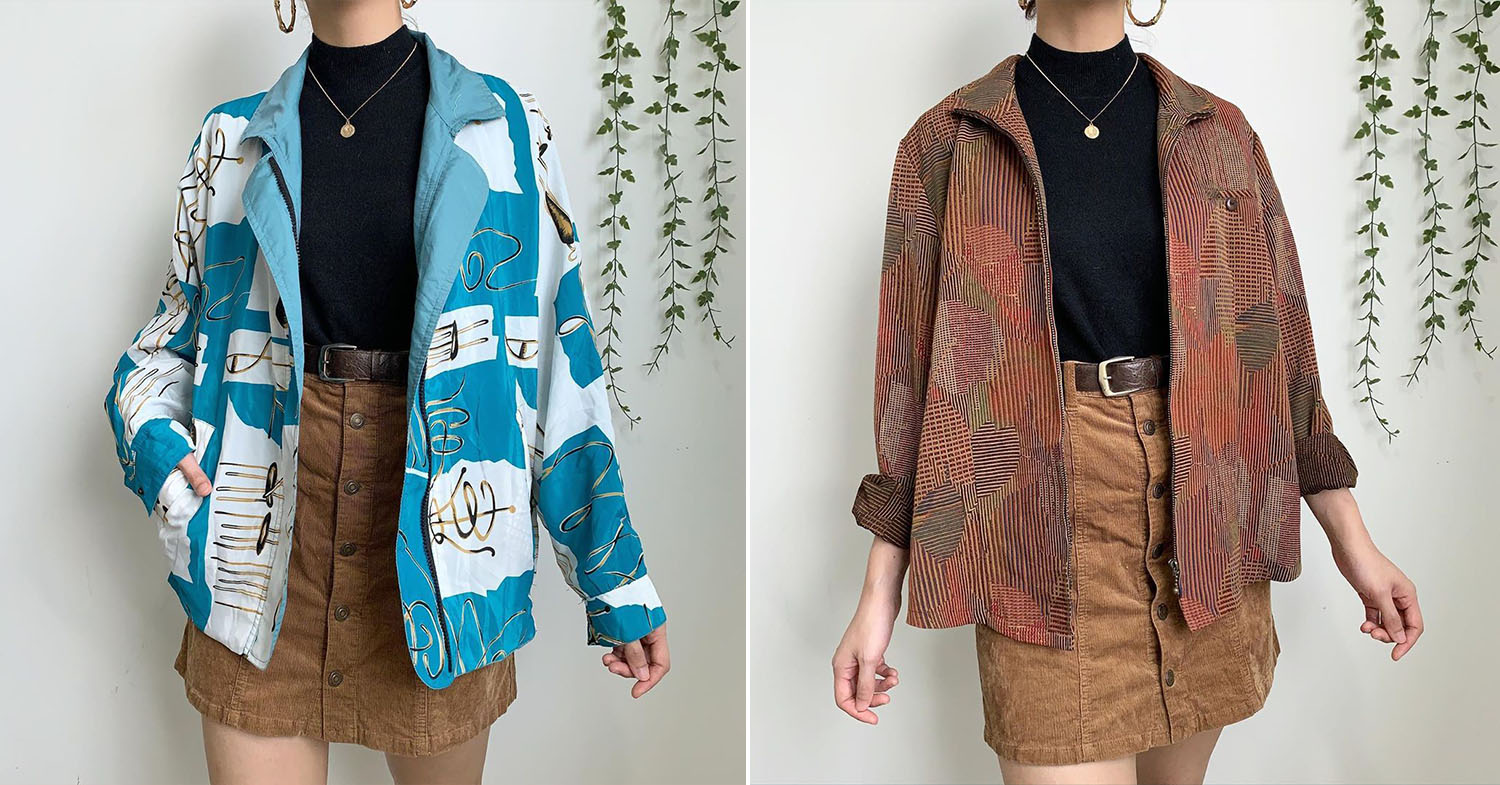 A blue reversible jacket for RM70 and a textured striped jacket for RM50
Image adapted from: @meiisa.wear and @meiisa.wear
The outerwear also comes in a multitude of colours beyond your regular brown and gray, so you can easily find a unique teal or dusty lilac blazer to elevate your style.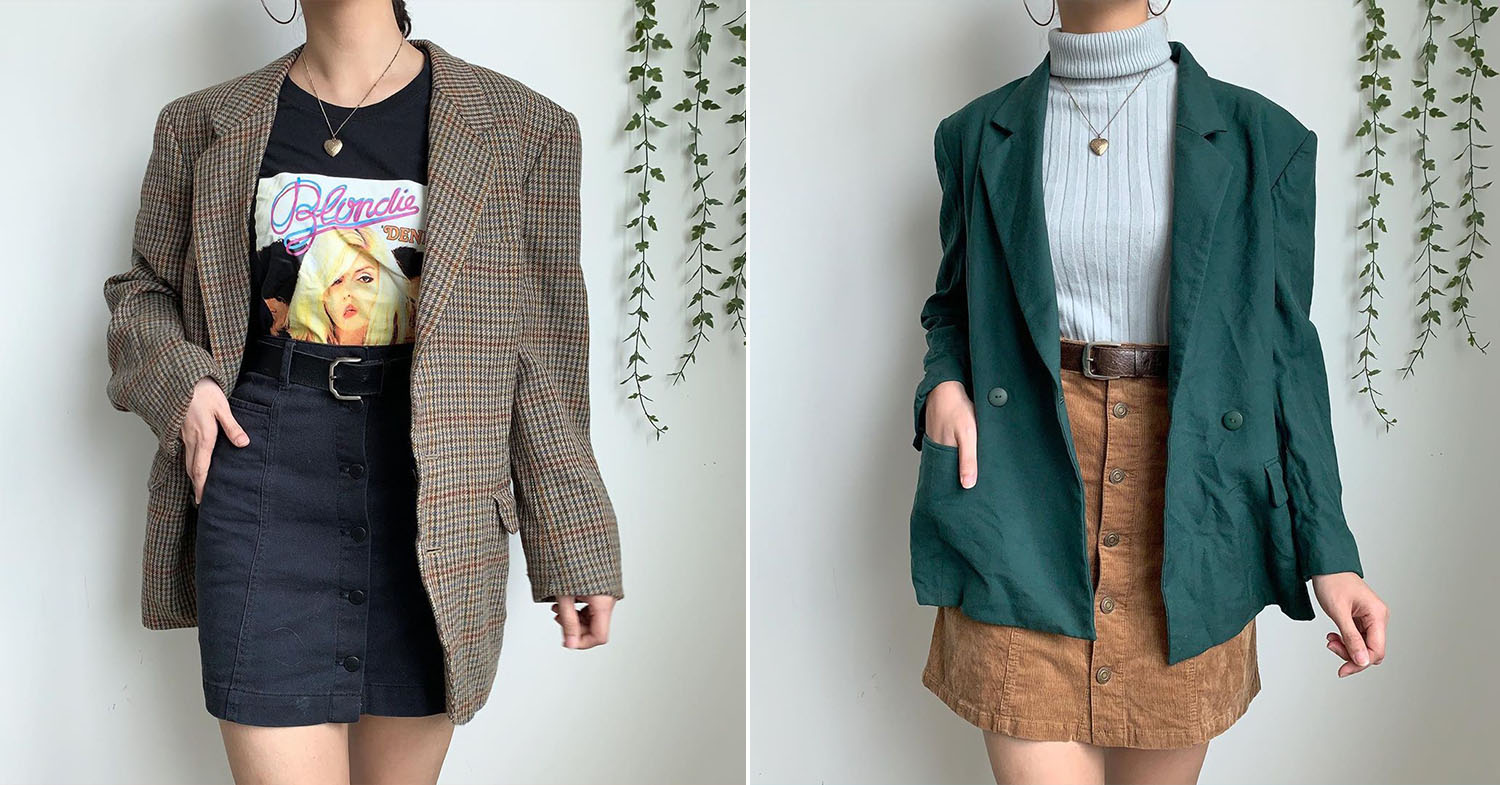 A classic oversized blazer for RM70 and teal blazer for RM40
Image adapted from: @meiisa.wear and @meiisa.wear
Amidst all the jackets, blazers, and parkas, you'll also spot printed shirts that come in wild colours and abstract designs. These pair well with regular denim jeans and a belt to cinch the waistline.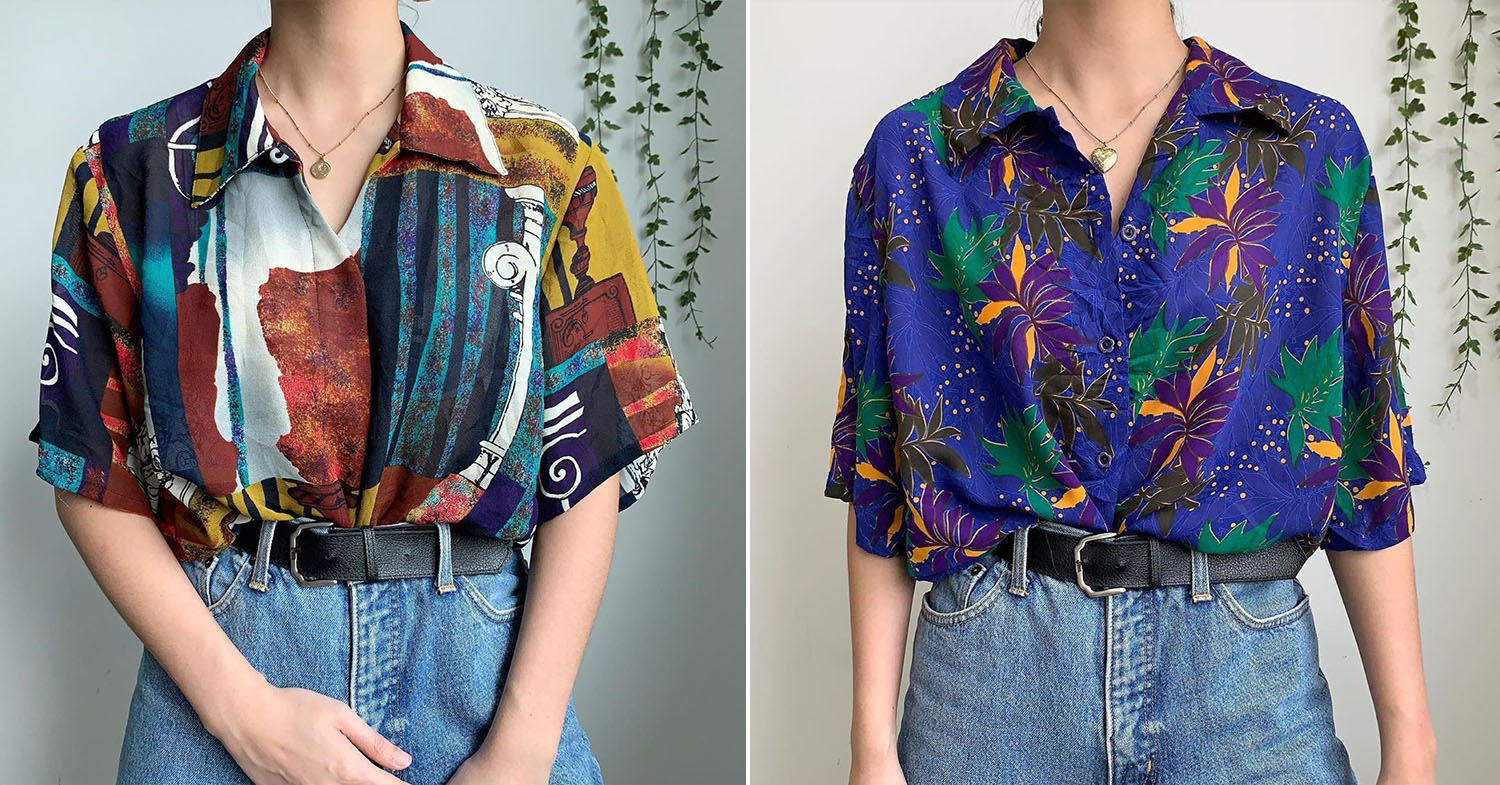 Printed vintage shirts for RM30 and RM35 respectively
Image adapted from: @meiisa.wear and @meiisa.wear
---
7. 3ft Thrift Store (@the3ftstore) – pre-loved branded clothes
---
We've all coveted branded items, though oftentimes, our tight budget stops us from entering the shops due to the steep price tags the items inside carry. Luckily for us, we can find preloved pieces at heavily discounted prices at 3ft Thrift Store.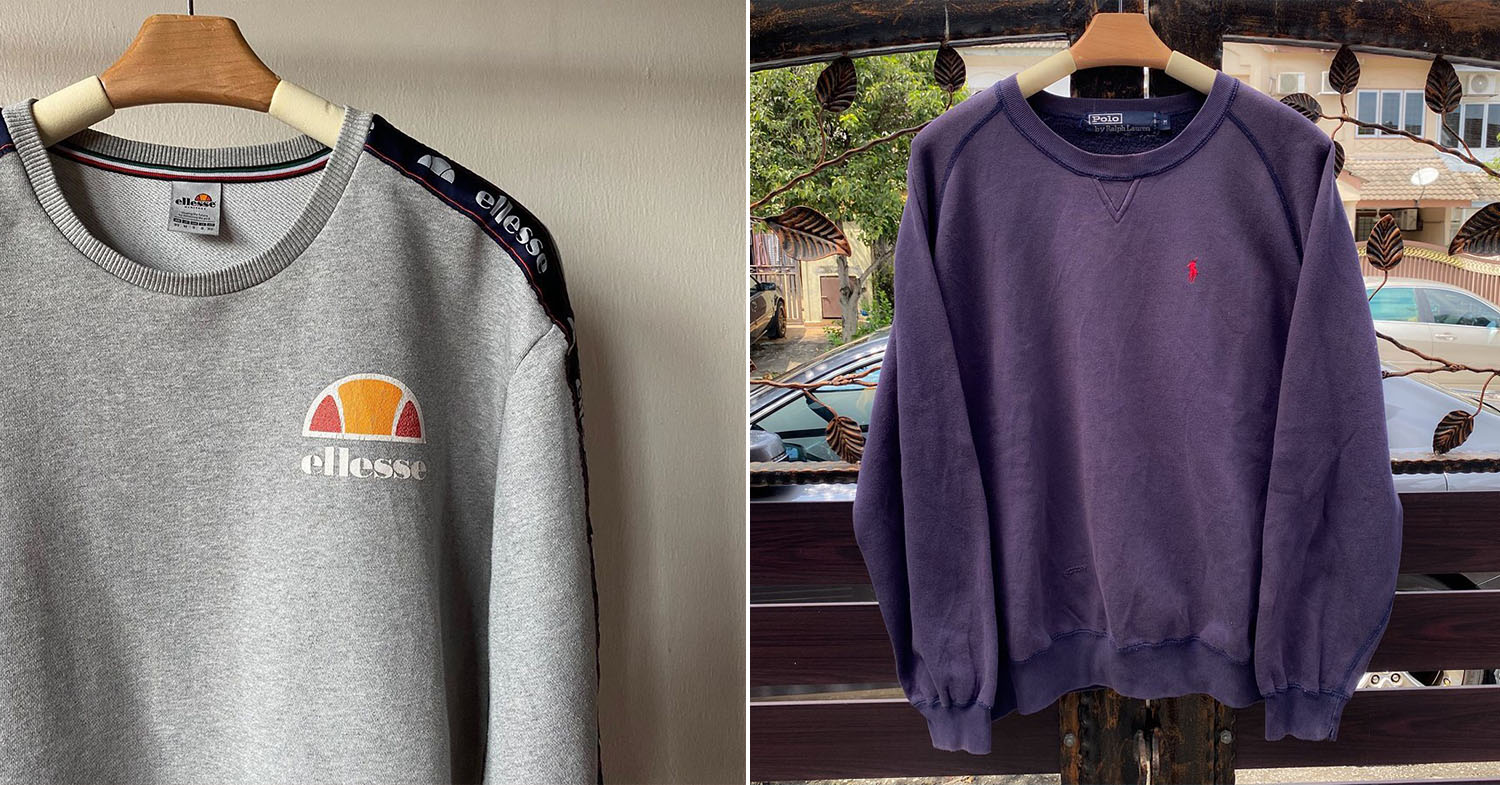 An Ellesse sweater for RM30 and a Polo sweater for RM38
Image adapted from: @the3ftstore and @the3ftstore 
Expect to find items from big brand names such as Polo, Keith Haring, Champion, Fila, and Ellesse. You'll find a Keith Haring pocket tee for as low as RM28, and most of the sweaters or jumpers here are priced at RM30-RM50.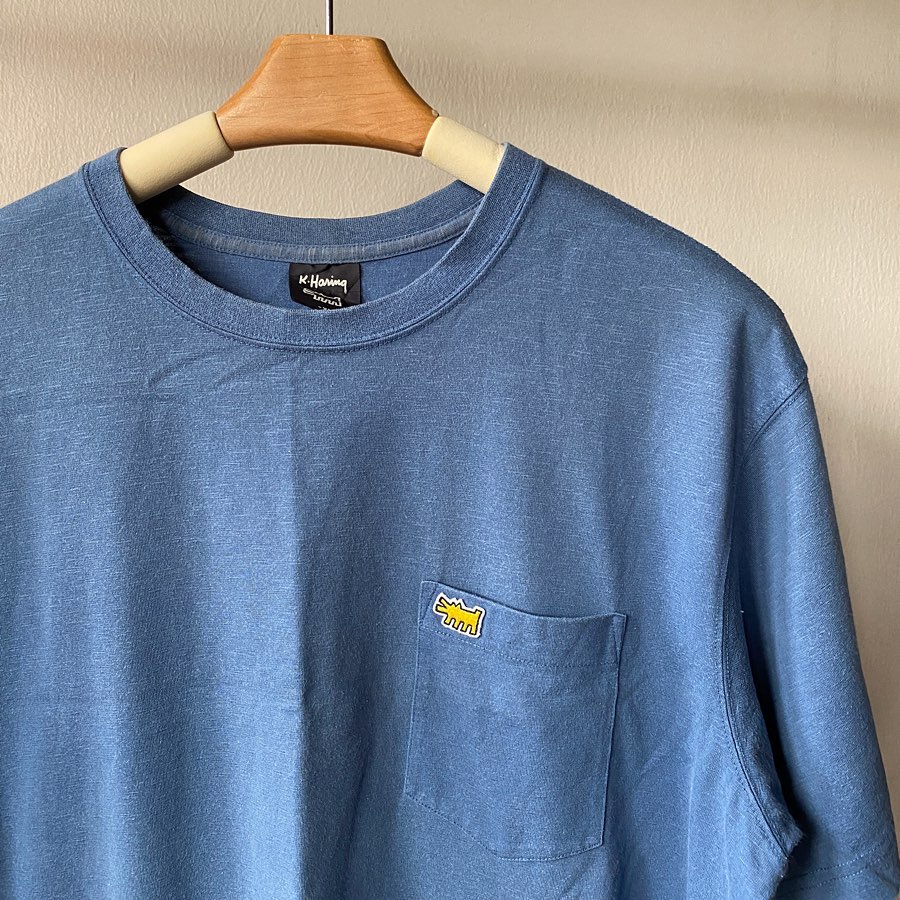 A Keith Haring T-shirt for RM28
Image credit: @the3ftstore
---
8. The Simple Piece (@thesimplepiece) – retro blouses reminiscent of pin-up girls
---
Looking through the retro clothes from The Simple Piece, one will be reminded of the pin-up girls from 1970s America who were often seen in fun and bright outfits.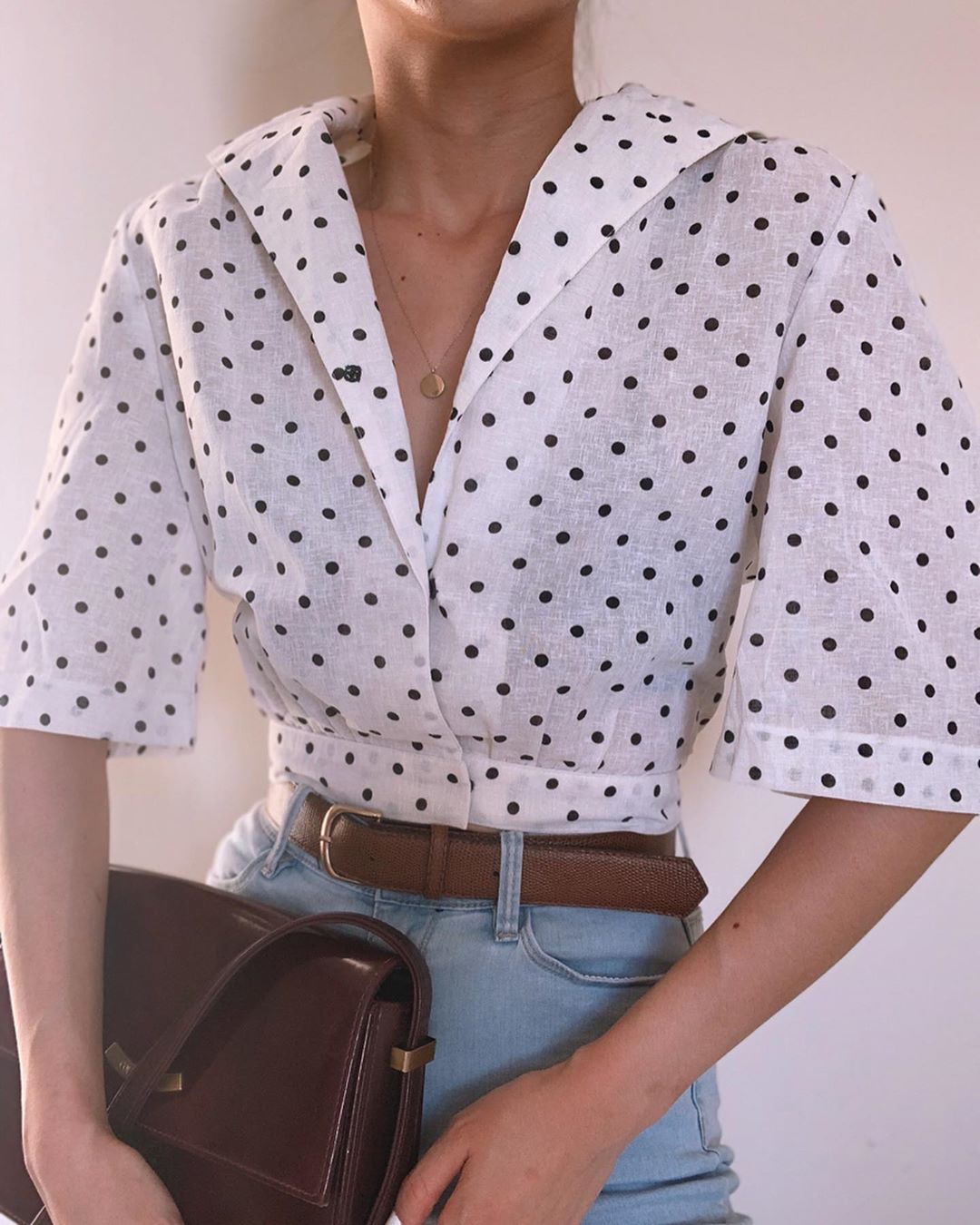 Image credit: @thesimplepiece
Many of the blouses also complement one's figure by emphasising the hourglass shape by adding more volume to the shoulders.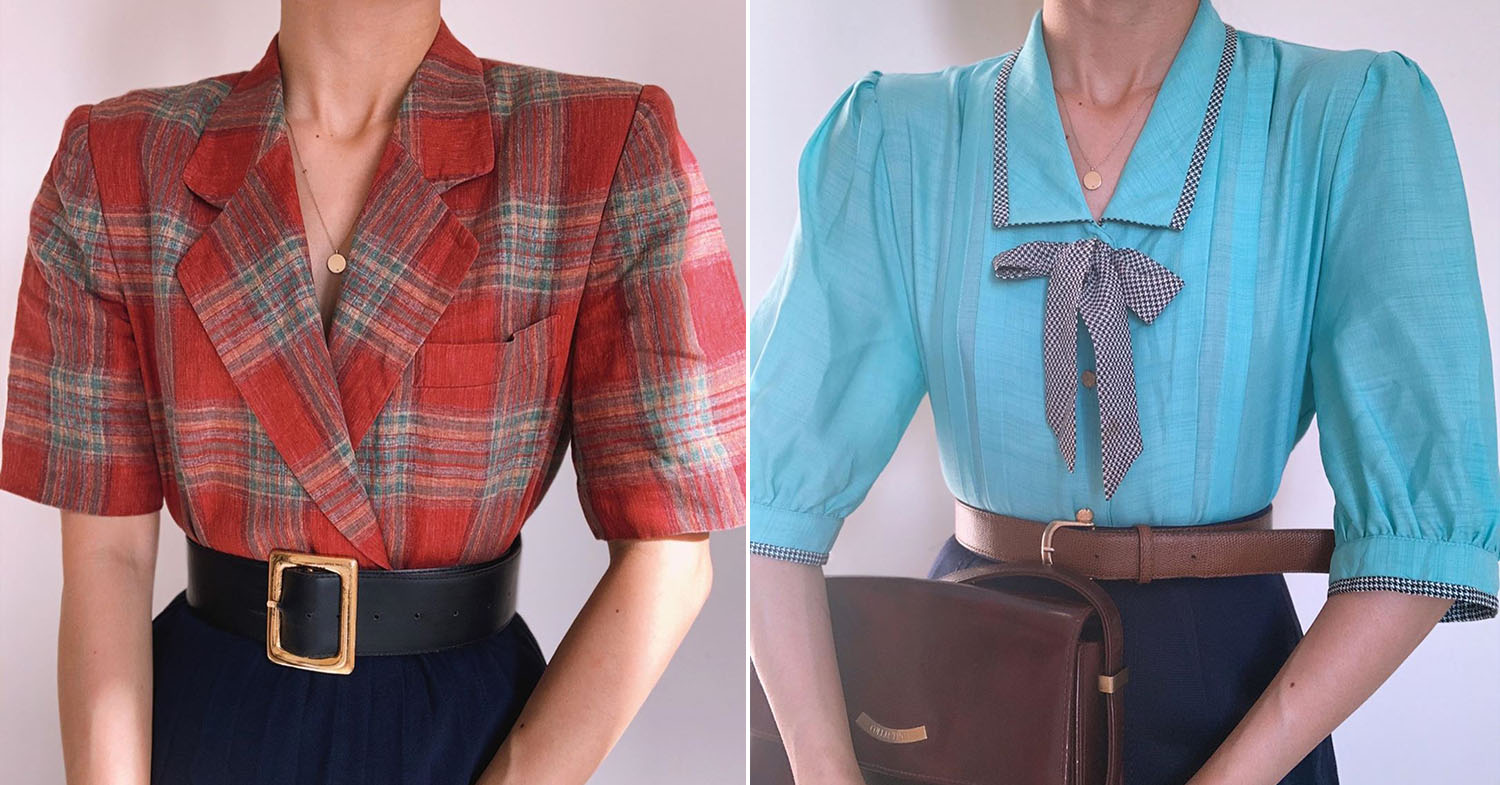 Image adapted from: @thesimplepiece and @thesimplepiece
Occasionally, you'll be able to spot summer dresses that are both cute and modest and with eye-catching designs. Whether you're going to brunch with friends or for a romantic day out with your loved one, these dresses will have you feeling as if you're the main star in an old-timey American film.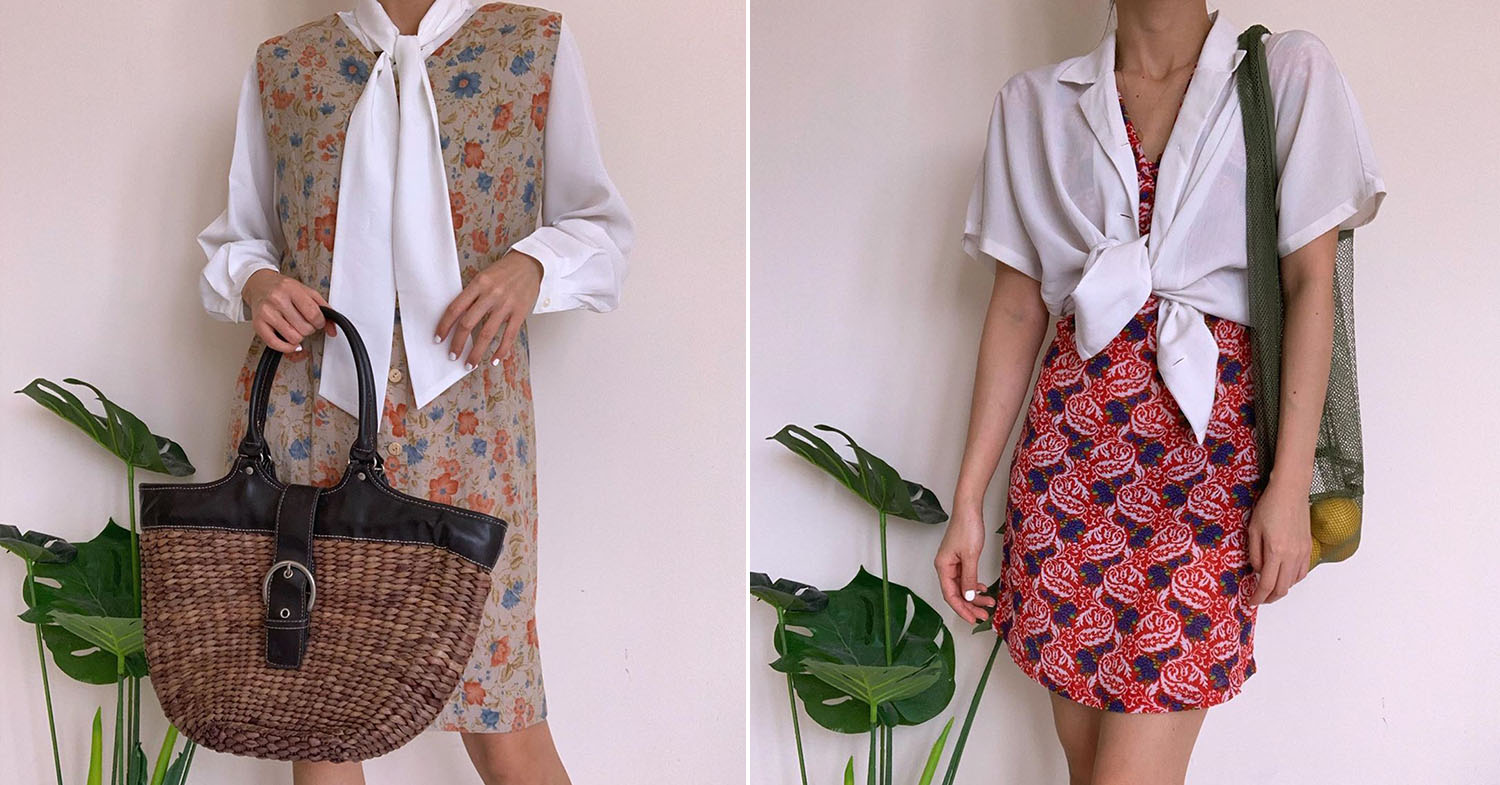 Image adapted from: @thesimplepiece and @thesimplepiece
As The Simple Piece targets college students, you'll find that most of their garments are seriously affordable with a price range of RM20-RM30. Branded and rare finds, however, are bound to carry a steeper price tag. 
---
Thrift for pre-loved clothes at these Instagram thrift stores
---
For a cheap closet makeover, thrifting for clothes is your best bet as not only will you be able to cut down on your expenses but you'll also pick up unique pieces that can't be found in any malls.
Thrifting at these online stores is an easy process – all you have to do is to slide into the shop's DMs and the admin will take it from there. As usual, there will be shipping costs incurred, but with rates between RM7-8, it's a small fee to pay for the convenience of shopping from home. 
For more shopping-related articles, check these out:
---
Cover image adapted from: @thesimplepiece, @nedira.kl and @meiisa.wear 
---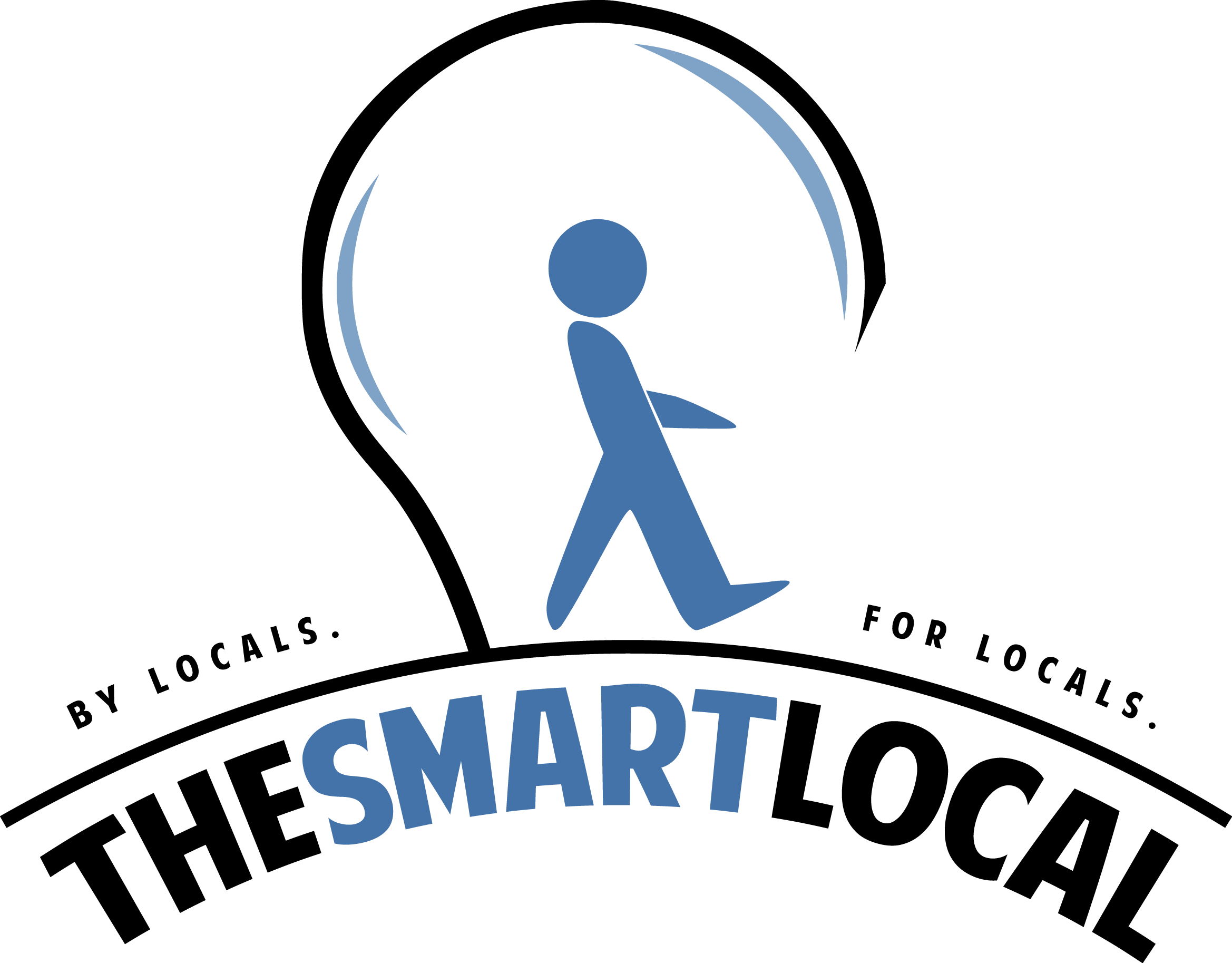 Drop us your email so you won't miss the latest news.