K-pop stores in Klang Valley
---
We've been hit hard with the Hallyu Wave. And it shows in the amount of legit Korean restaurants popping up across Kuala Lumpur to satiate our love for a new KFC (Korean fried chicken) in town. It's also brought with it a love for K-pop music in Malaysia and all that's related to it, so much so that even our current Agong is on the BTS train too.
So if you're a K-pop fan of BTS, EXO, or Blackpink – or all of the above and more – you'll want to check out these 10 K-pop stores in Klang Valley.
---
1. Cupsleeve events – freebies galore
---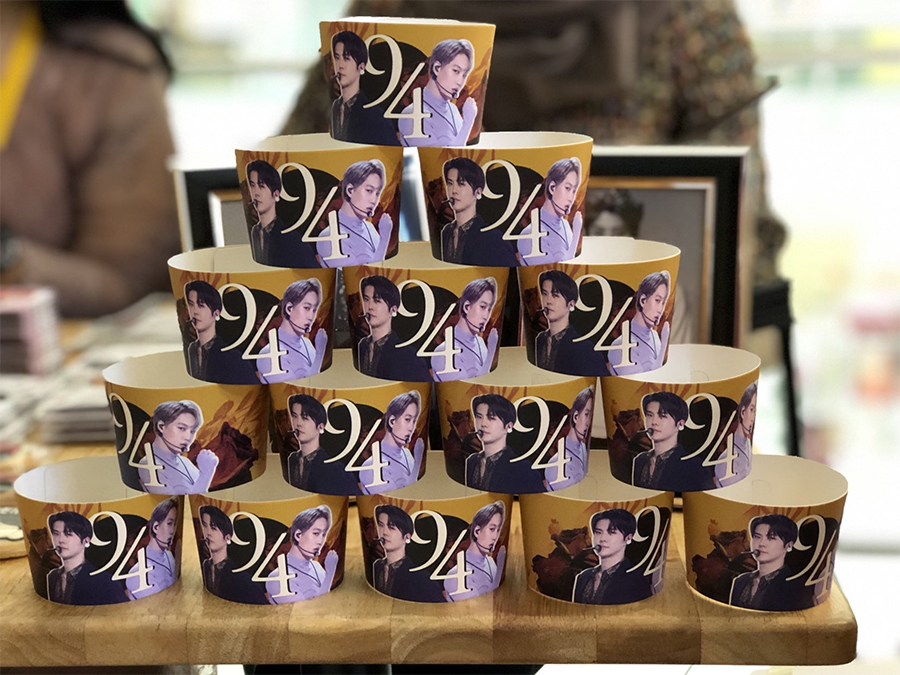 Image credit: @fanvoys_
K-pop fans are known for their passion online and offline. So it's no surprise that they've come up with a creatively unique concept known as Cupsleeve Events. These events are held at local cafes where fans gather to celebrate a K-pop group member's birthday. 
And more importantly, fans can redeem free cupsleeves and photocards that get handed out with every drink purchased at the cafe – usually located in easily-accessible malls such as NU Sentral and Sunway Velocity in KL.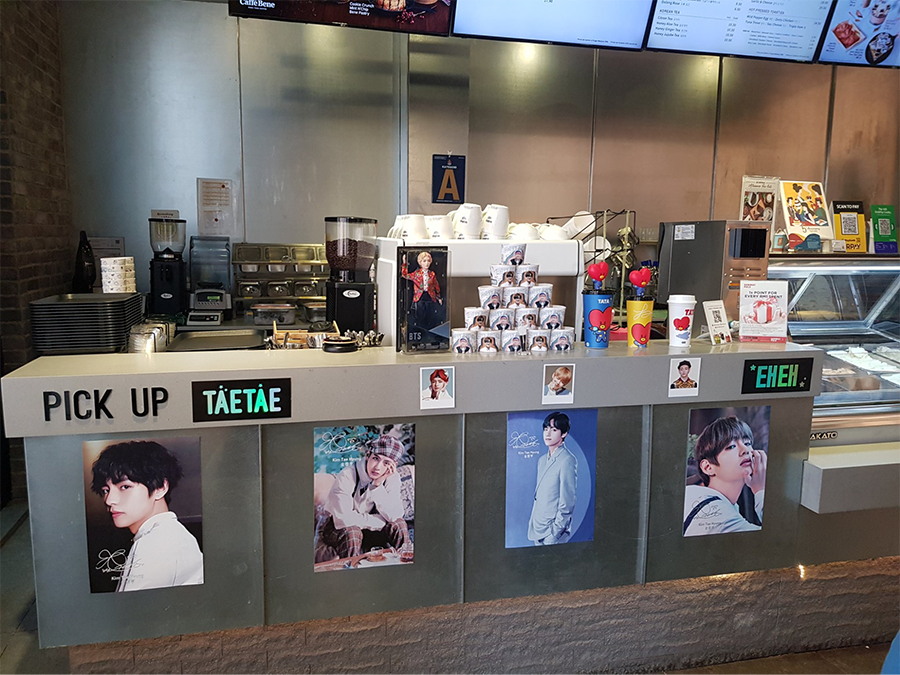 Cafes get decorated with images and items relating to a K-pop group member
Image credit: @MY_VTae
Bearing the image of their favourite K-pop group member – also known as a "bias" – cupsleeves are considered collectible merch. And with creative fans setting up booths to hand out freebies and sell more hand-crafted items, fans usually flock by to build up their personal collections.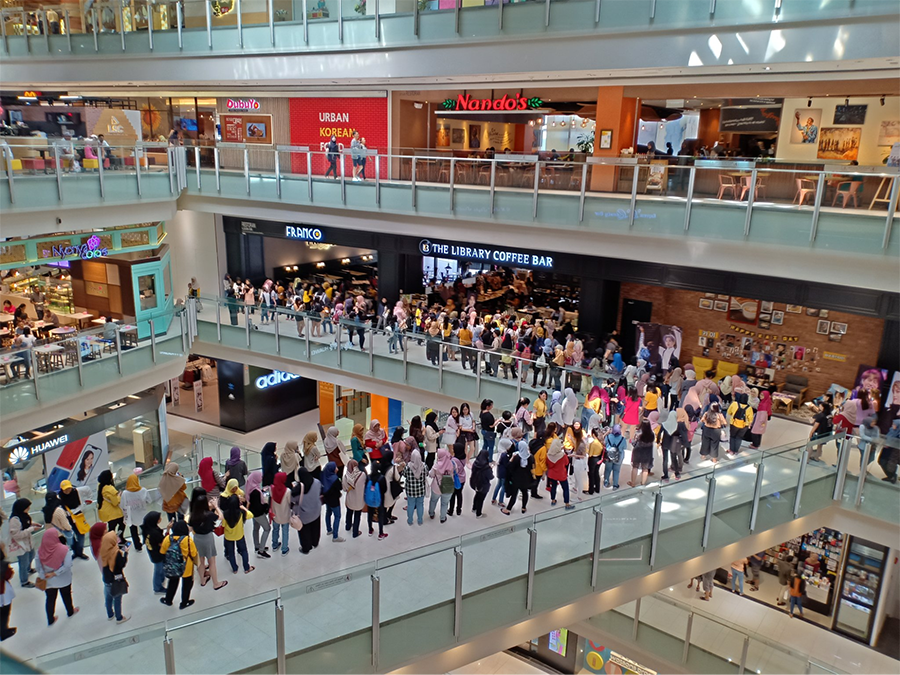 Fans lining up for a cupsleeve event for EXO's Kai at NU Sentral
Image credit: @Lieyna1211
Whether it's to start on your cupsleeve collection, or meet fellow fans of your favourite group, drop by a cupsleeve event to experience it firsthand. You can head over to @cupsleeveMY on Twitter to see if there will be any events held for your bias near you. 
---
2. My Best Box – Korean variety game room
---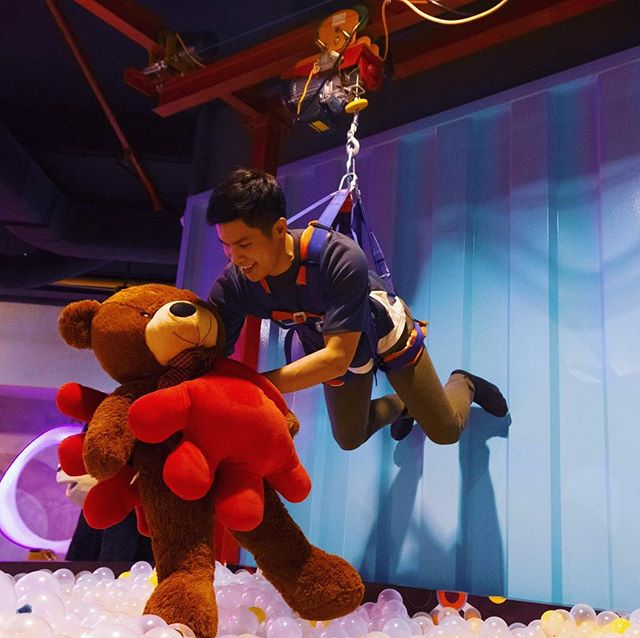 Image credit: @berjayatimessquarekl
If you find your laughs from funny compilation videos of your bias on YouTube, you've probably noticed that many of them come from Korean variety shows. 
To put yourself in their shoes, or to try out what it's like to be a life-size mole in whack-a-mole or the claw in a human claw machine, head over to My Best Box – a game room inspired by Running Man and X-Man, 2 famous variety shows from Korea.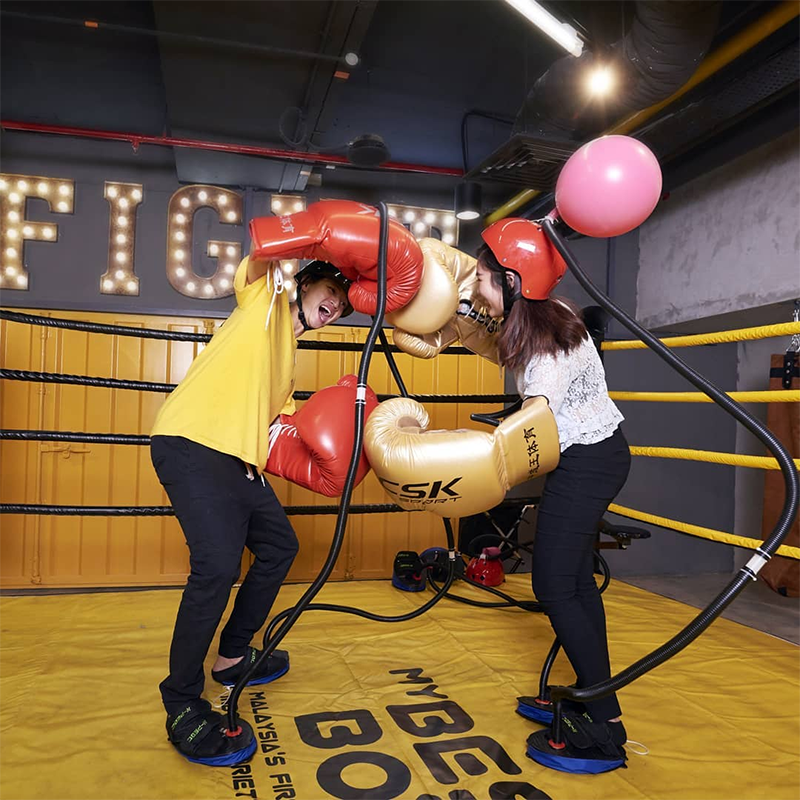 Image credit: @bestboxmy
You'll also have access to 30 other fun attractions in their Versus Hall that lets you challenge your friends to some good-humoured fun, including Crazy Kartz and 6-way Air Hockey. And there's also a Pool Room , Kiddy Zone, and board and party games for those who want a more chill time with the fam.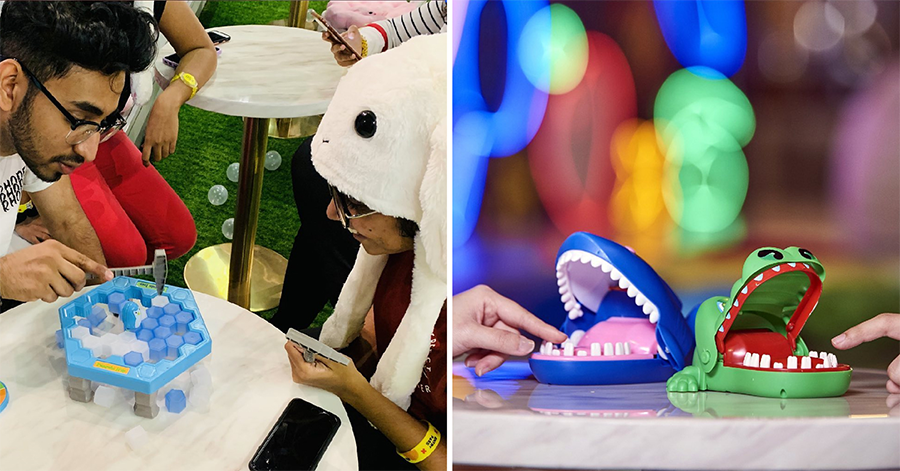 Other fun sit-down games that you can challenge your friends to here
Image credit: @bestboxmy & @bestboxmy
Entry fees are RM33/hour per person on weekdays, and RM15 for every subsequent hour. If you're dropping by on the weekends, it costs RM38/hour, and RM20 for every additional hour.  
Address: Lot 06-99, Level 6, East Wing, Berjaya Times Square Shopping Mall, No. 1, Jalan Imbi, 55100 Kuala Lumpur, Malaysia
Opening hours: 10AM-12AM, Daily
Telephone: 03-2775 5117
Website
---
3. Agassy – shop for photocards, stickers, and posters
---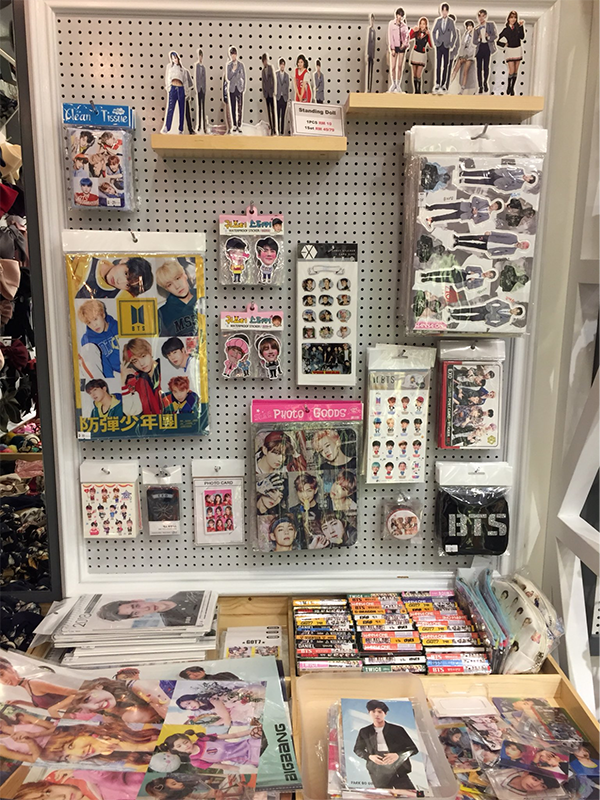 Image credit: @Lunaria92
For even more merch to add to your collection, drop by Agassy, which has outlets in Sunway Pyramid, IOI City Mall, Mid Valley, Setia City Mall, and 1 Utama. It is reminiscent of stores that fill up the subways of Myeongdong, Seoul with K-pop goods to splurge your money on.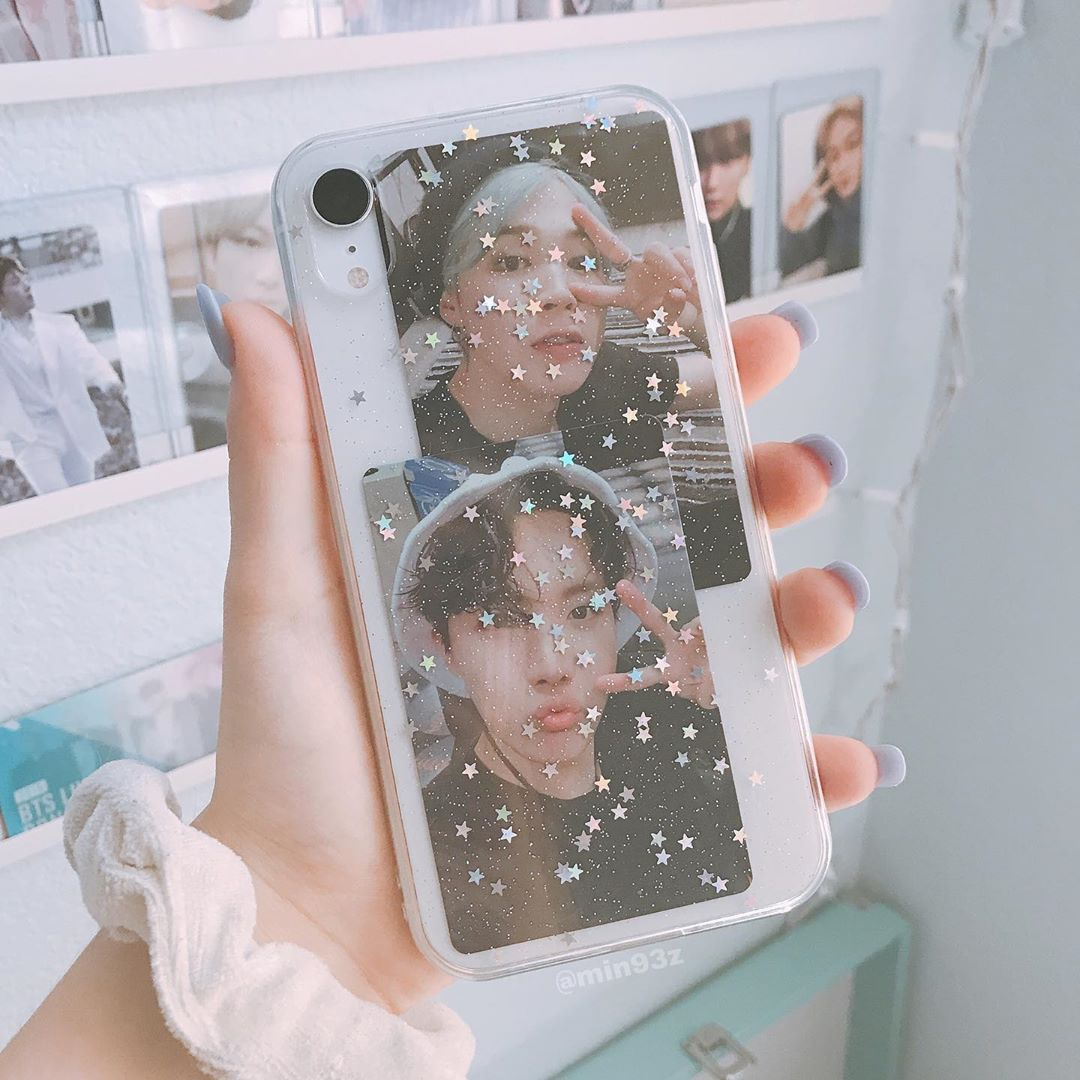 Image credit: @min93z
Get a single photocard (RM5), or 3 photocards for RM10, here. There's usually a collection of them from groups such as Blackpink, GOT7, Kang Daniel, and BTS. And for those who didn't already know, these cards fit perfectly behind your phone case, so you'll get to show them off if you're using a clear phone cover.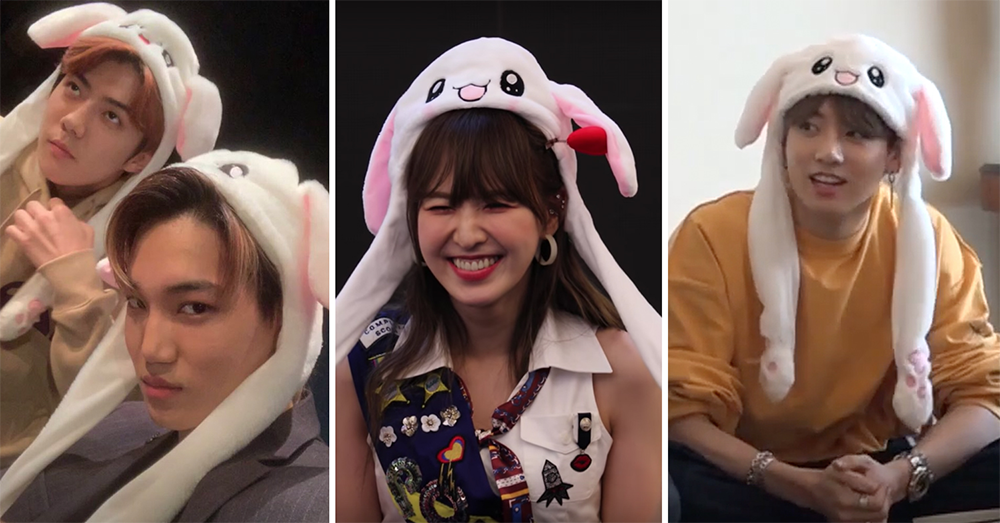 Members of EXO, Twice, BTS and more have rocked these cute bunny hats
Image adapted from: @xiuhoareBFF, 비몽, & Vlive
You can also snag a Bunny Hat (RM49.90) with movable ears, which many K-pop idols have worn before. Other gems to find are posters, banners, bucket hats, socks, and accessories that are all Korean-inspired.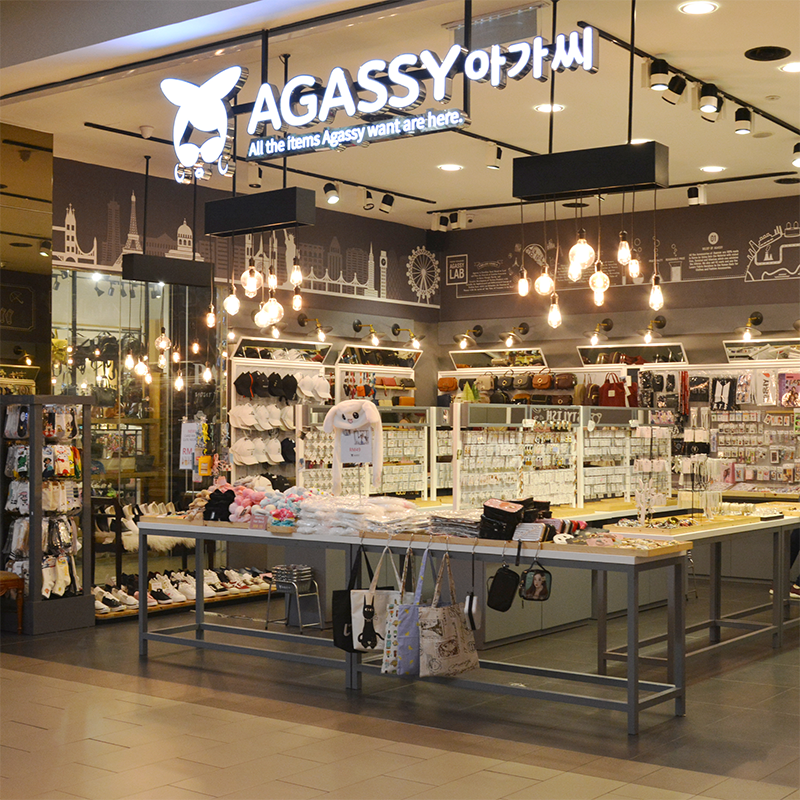 K-pop store for merch
Image credit: Setia City Mall
Agassy @ Sunway Pyramid
Address: Sunway Pyramid, LG1-126A, Jalan PJS 11/15, Bandar Sunway, 47500 Subang Jaya, Selangor
Opening hours: 10AM-10PM, Daily
---
4. Ummm Cosmetics – beauty products
---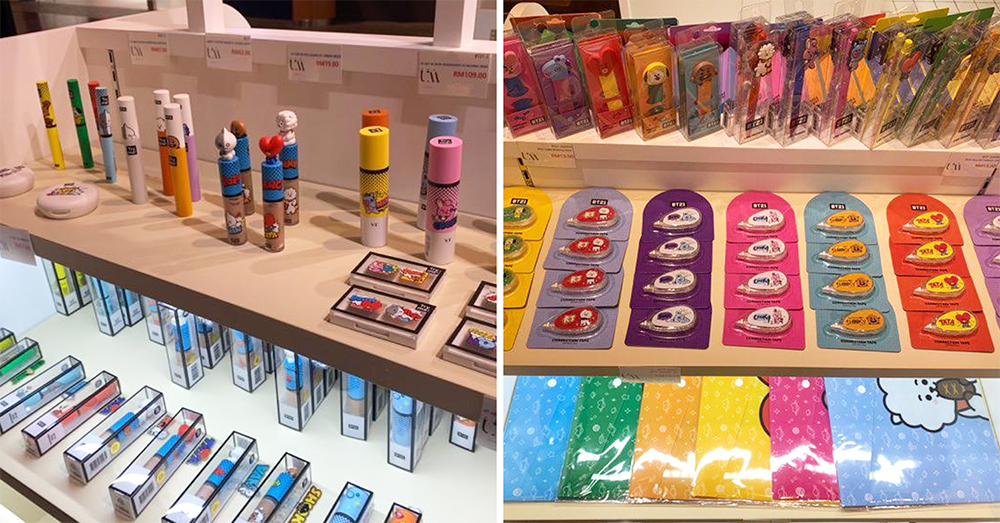 Image credit: Lizzy C
Koreans are killing the beauty game with their 10-step beauty routine that's prompting everyone to get Korean beauty products to achieve glass-like skin. Sulwhasoo and Innisfree are popular ones to get, but sometimes we just want to try products endorsed by our fave stars. 
Luckily for us, Ummm Cosmetics – a new beauty store at Mid Valley – has us covered. They carry Korean staple beauty brands such as Jayjun and JM Solution. But you'll be more than excited to find VT Cosmetics, which has a collaboration with BTS, and CNP Laboratory, endorsed by IU, here.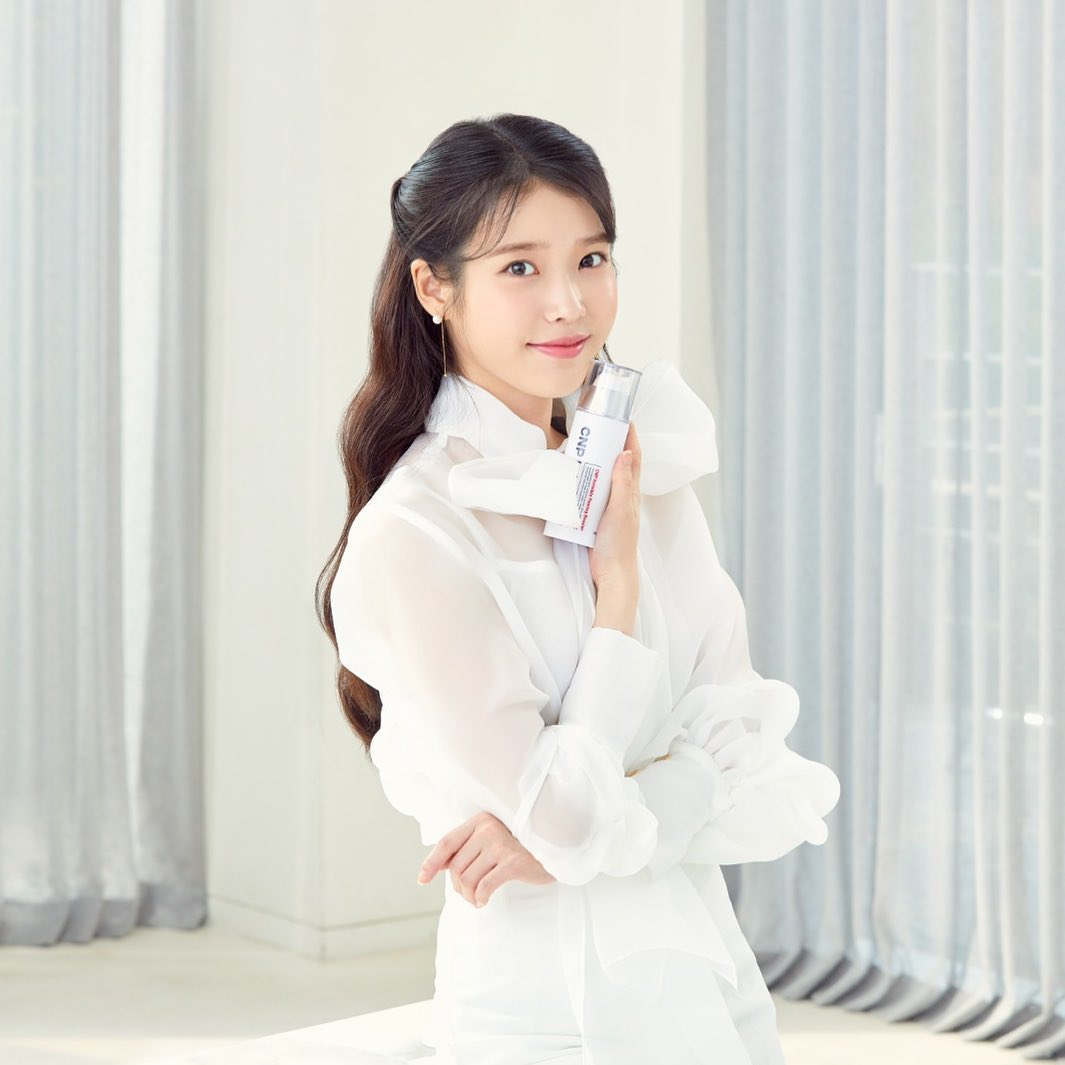 Achieve that glowy, dewy skin look with CNP Laboratory's skincare line that Korean singer IU uses
Image credit: @cnp_laboratory_hk
To help you kickstart your Korean beauty regimen, get CNP Laboratory's Propolis Ampule in Cushion (RM127.50) that has propolis honey infused in a light-coverage foundation, and Invisible Peeling Booster (RM110.10), a rinse-free exfoliating mask for those with dry skin.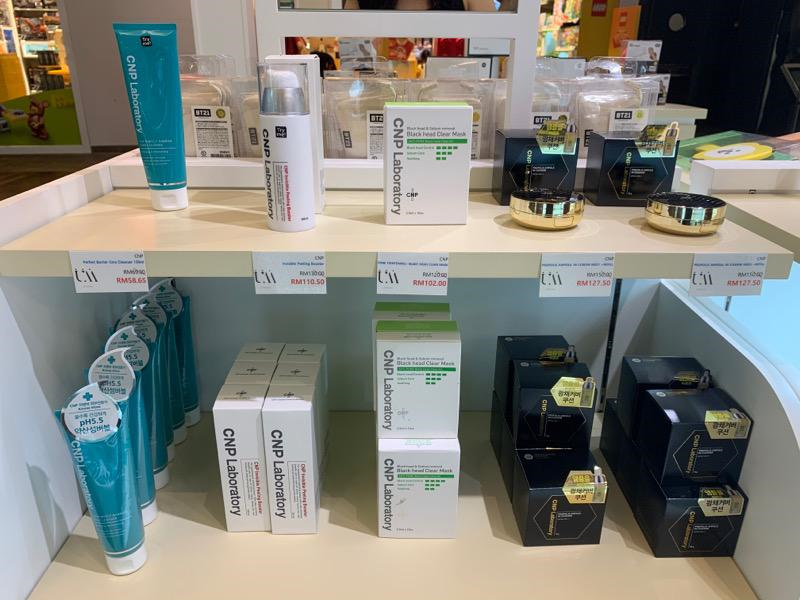 Image credit: Lizzy C
And for Armys – or fans of BTS – opt for BTS's beauty collaboration line with VT Cosmetics, such as light-coverage Cover Cushion (RM62.10) or Whitening Cushion (RM62.10). And if you love BT21, the animated characters created by members of BTS, you can also find their Lippy Sticks (RM73) and Concealers (RM19) from VT Cosmetics as well.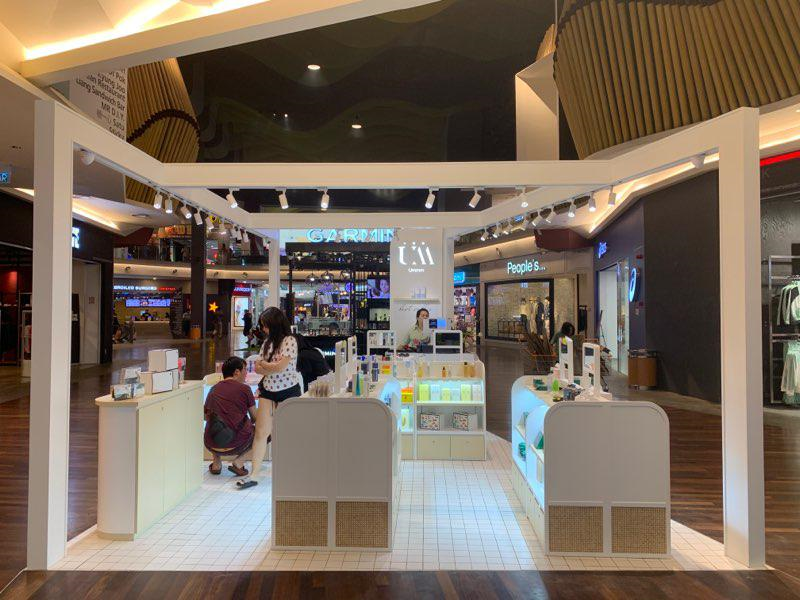 Image credit: Lizzy C
Address: TK-02, Lingkaran Syed Putra, Mid Valley City, 59200 Kuala Lumpur, Wilayah Persekutuan Kuala Lumpur
Opening hours: 10AM-10PM, Daily
Telephone: 03-2714 4025
Website 
---
5. YG Republique – Korean restaurant opened by YG Entertainment
---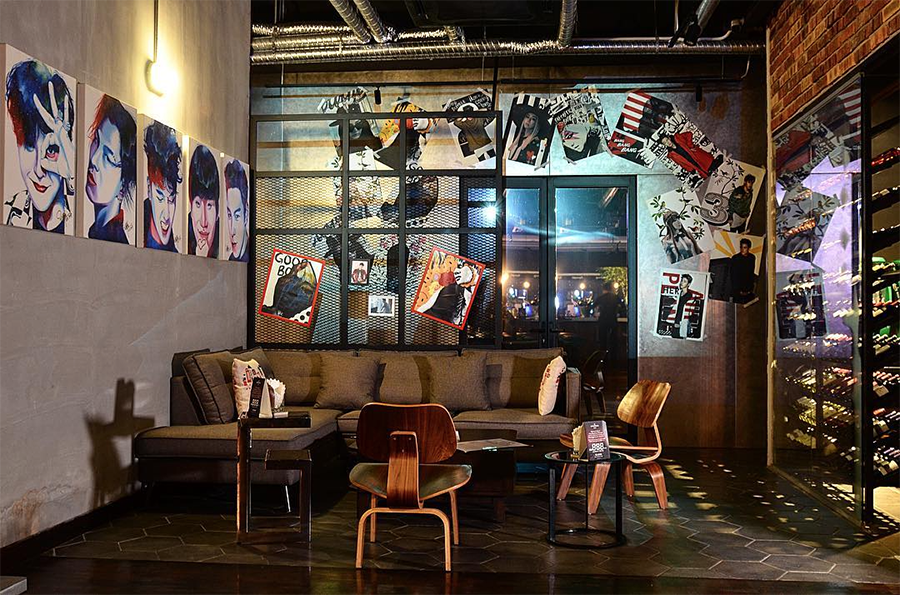 Fan drawings of Big Bang members on the wall of YG Republique in KL
Image credit: @ygrepublique_my
Fans of Big Bang, iKON, and Blackpink will want to hit up YG Republique at The Trec, KL. It houses Samgeori, a Korean barbeque restaurant helmed by their agency YG Entertainment, and KPUB, an in-house bar that serves soju and beer.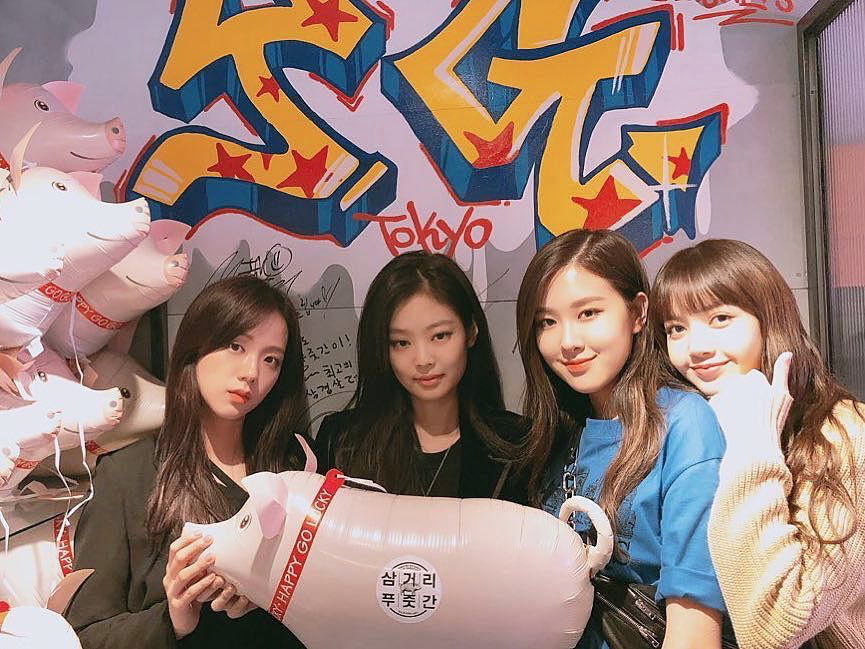 Blackpink members seen at Samgeori's location back in Seoul, Korea
Image credit: @ygrepublique_my
Expect to find loads of references to your favourite YG artists here, including autographs on walls from Big Bang members and Sandara Park.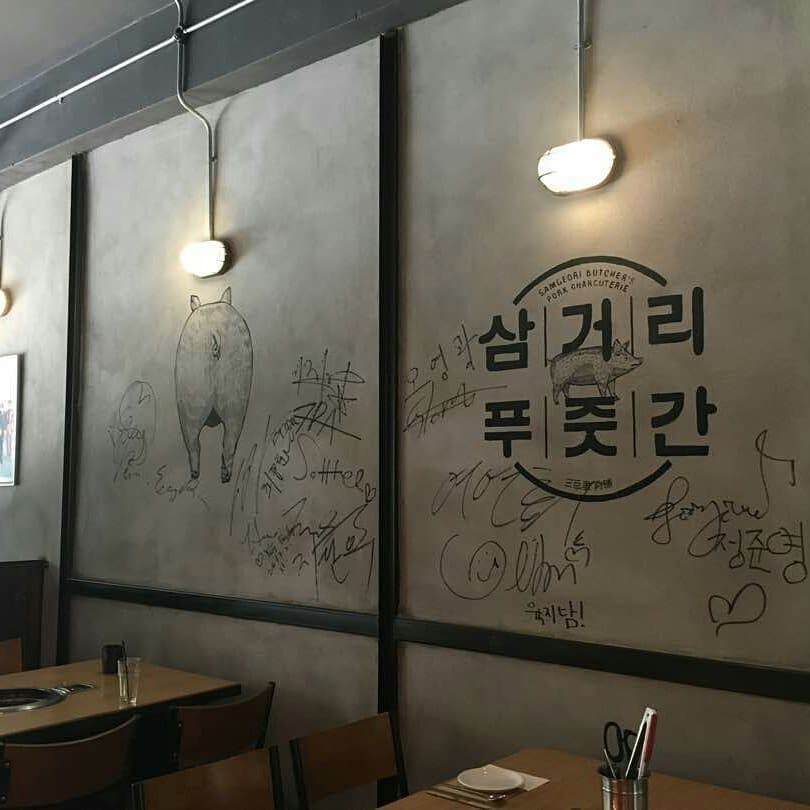 Signatures of YG Entertainment's artists on the walls of Samgeori
Image credit: @abbb_island
And while you're here, a feast is a must. Most of their menu items are good for groups, including their Budae Jjigae (RM60), a hearty stew with fillings such as sausage, ramen, and spam, and Butcher's Sampler (RM170/2 pax), a platter of Iberico pork belly, neck, and shoulder. So be sure to bring along a fellow K-pop fan when you drop by this spot.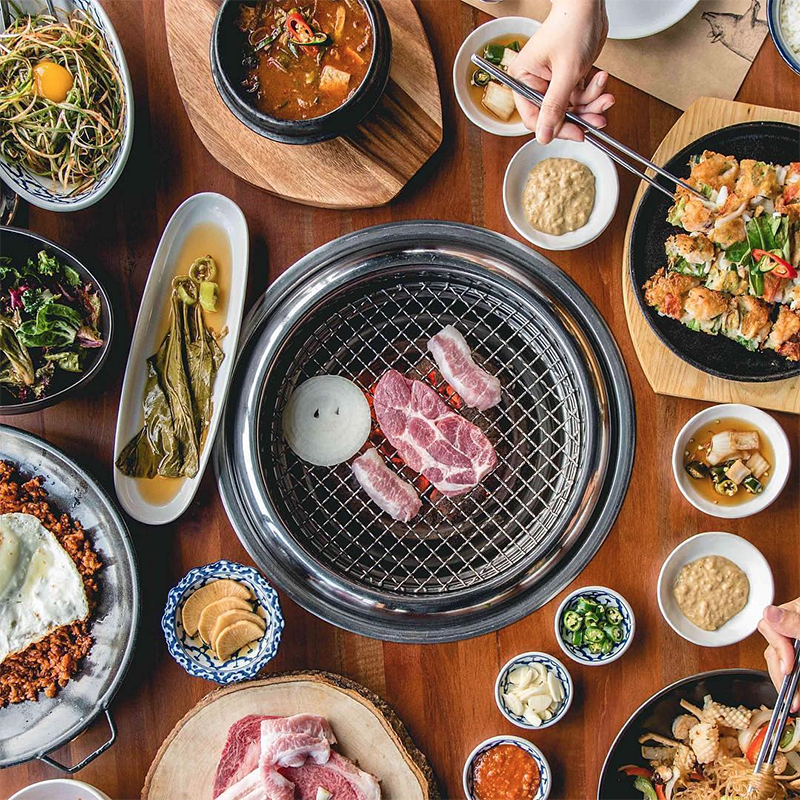 Image credit: @ygrepublique_my
Address: HG-01 & HG-02, Hive, TREC KL, 438, Jalan Tun Razak, Kelab Golf di Raja Selangor, 50400 Kuala Lumpur, Wilayah Persekutuan Kuala Lumpur
Opening hours: 12PM-3PM & 6PM-3AM, Daily
Telephone: 03-2110 4104
Website
---
6. Dance Pot – K-pop dance classes
---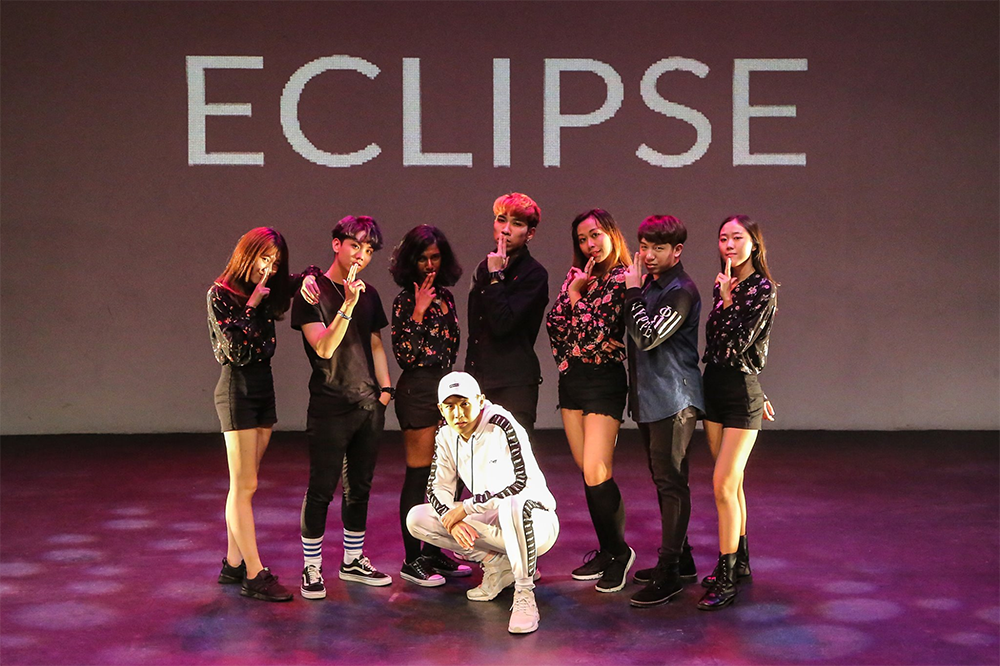 Image credit: Dance Pot
You've probably watched more than enough K-pop music videos to be memorising all the cool dance moves in it. But if you want to learn it for real, sign up for a Girl or Boy K-Pop Dance Cover Class (RM90/class) at Dance Pot. You'll get a free trial session too.
As they cater to beginners, you don't have to worry if music video watching is all you have to back your previous experiences up. With opportunities to join a dance group and be taught by a dance member of VR1 – who has won awards for K-pop dance covers locally – you can start killing it with knife-sharp dance moves sooner than you think.
Address: 26-2, Plaza Crystalville, Jalan Danau Niaga 1, Off Jalan Genting Kelang, 53300 Setapak, Kuala Lumpur
Opening hours: Mon 6PM-10.30PM | Tues-Wed 7PM-10.30PM | Thurs 8AM-9AM & 6PM-10.30PM | Fri 6:30PM-10.30PM | Sat-Sun 9AM-6PM
Telephone: 012-380 0299
Website
---
7. Hanbing Korean Dessert Cafe – Inkigayo Idol Sandwich
---

Image credit: @hanbingkoreandessertcafe
The famous Inkigayo Idol Sandwich that boomed in popularity in the K-pop world is now available at Hanbing Korean Dessert Cafe, which has several locations in Bangsar, Subang Jaya, Putrajaya, and KL.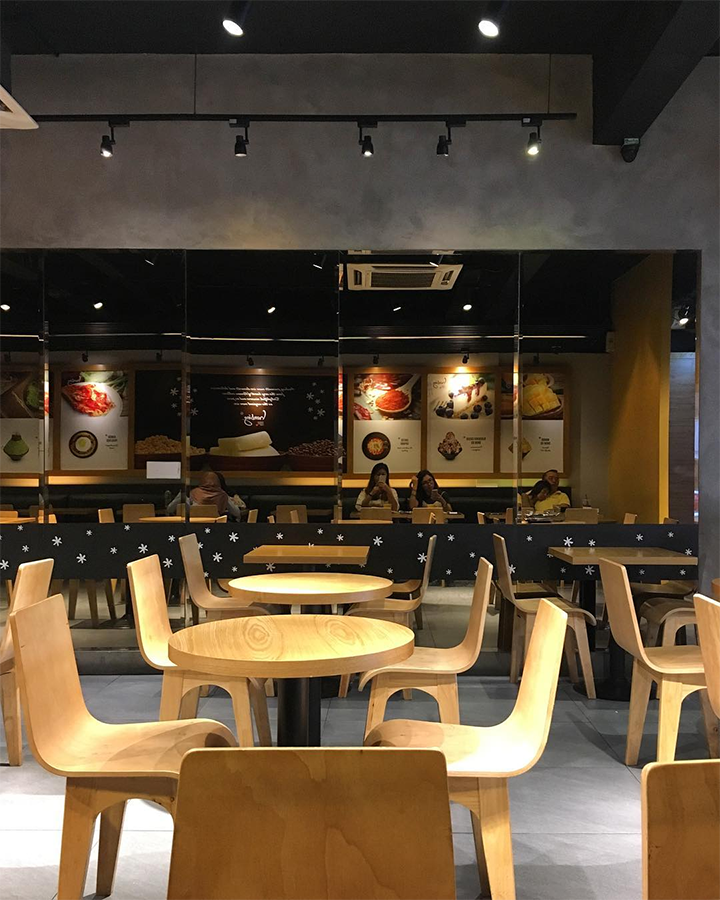 Image credit: @smilessecrecy
This unique sandwich gets its name from K-pop singers, such as Seventeen and Astro, who started raving about this humble sandwich that used to only be available at the cafeteria at the studio where the Korean music program Inkigayo was held at.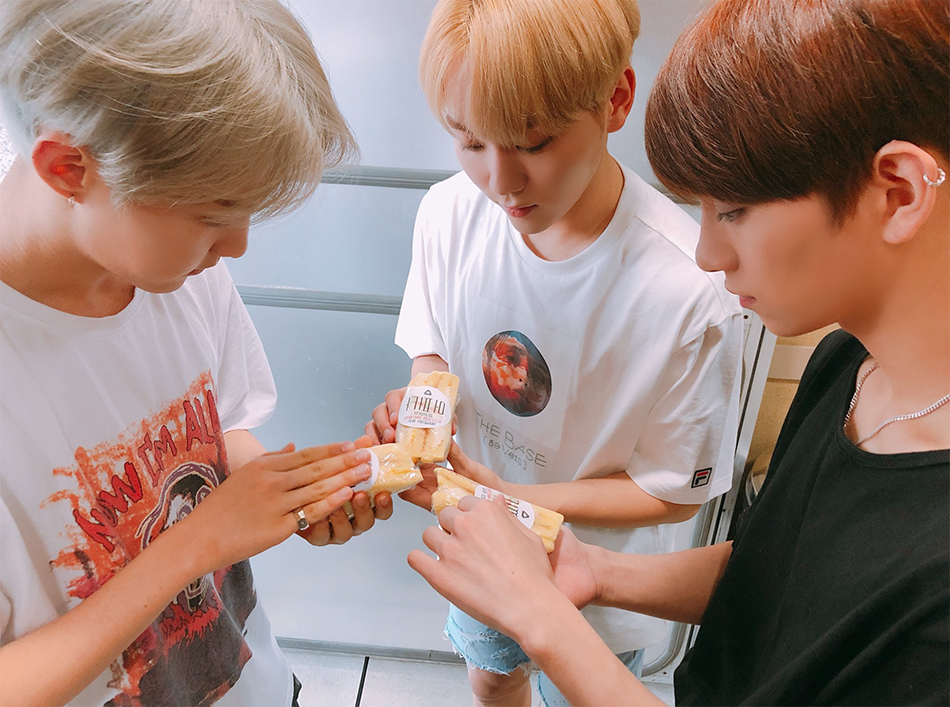 Members of K-pop group, Seventeen, with their "Inkigayo" sandwiches
Image credit: @pledis_17
While Hanbing Korean Dessert Cafe is known for decadent bingsus, their Inkigayo Idol Sandwich (RM12.80) is not to be missed here. It sticks close to the original recipe loved by idols – with strawberry jam and egg, potato, and cabbage salad tucked between slices of thick, buttery bread, that gets topped with mayo.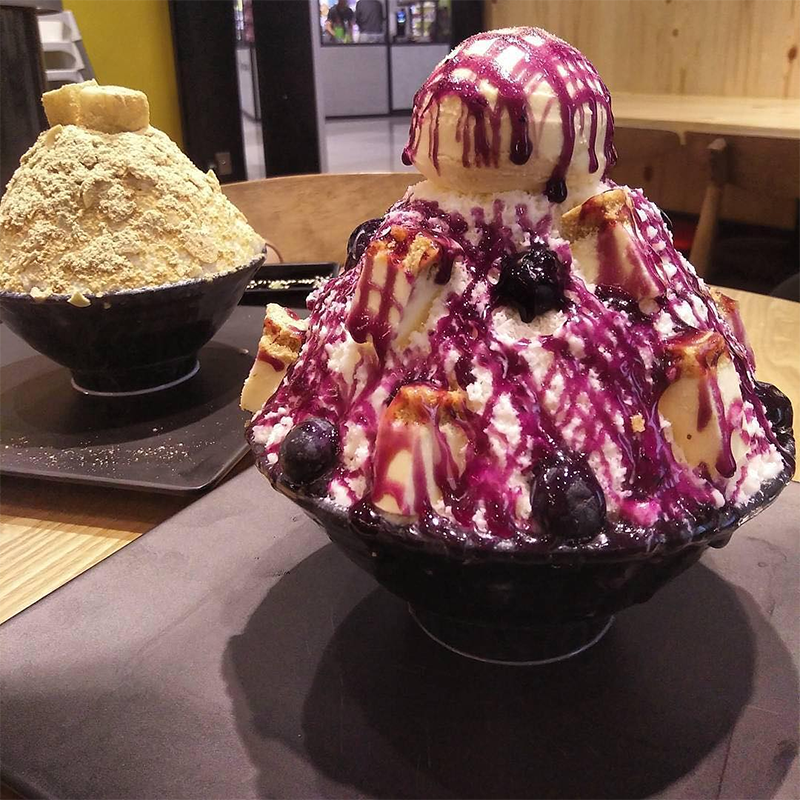 Try their Signature Blueberry Cheese Snow Ice (RM26) while you're here
Image credit: @hanbingkoreandessertcafe
See all Hanbing Korean Dessert Cafe locations here.
---
8. K Market – Korean snacks, drinks & stickers
---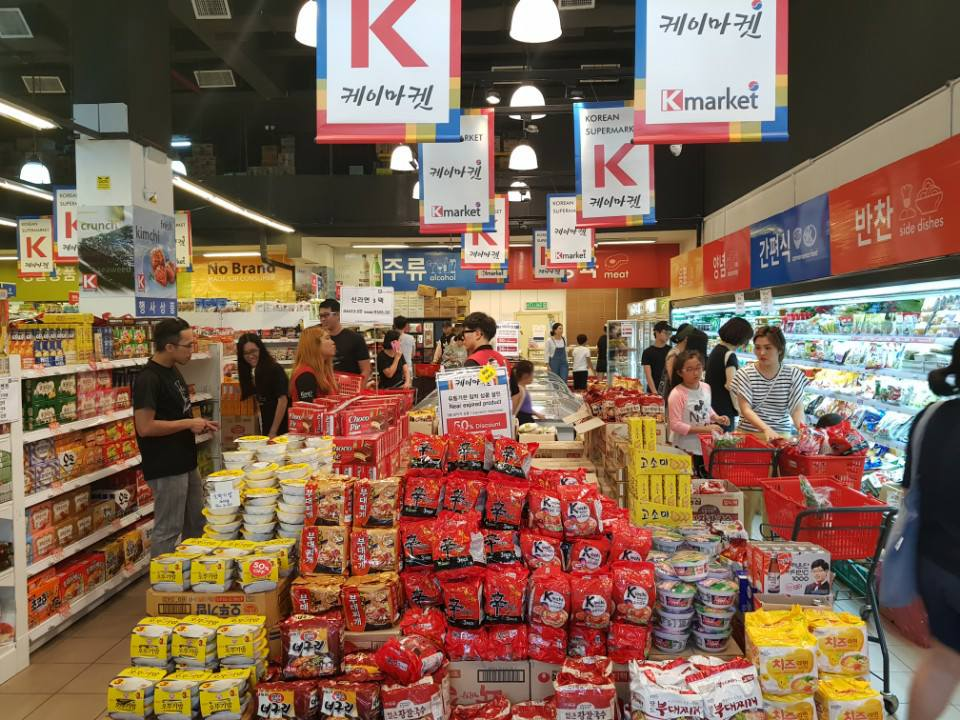 Image credit: K Market
Korean variety shows such as Idol Chef King and I Live Alone have let talented K-pop stars showcase their culinary talents. We got to see BtoB's Yook Sungjae, BTS's Jin, and VIXX's N whip up poached eggs in the kitchen, and we were inspired to pick up a spatula and do it too. 
If you're feeling the same way, check out K Market in Puchong and Mont Kiara. This Korean grocery store carries ice cream bars of Melona (RM6), packs of Binggrae Milk (RM20/6 pack), and a lineup of Korean ramen that'll let you snack up a storm while trying out the basics of cooking Korean food.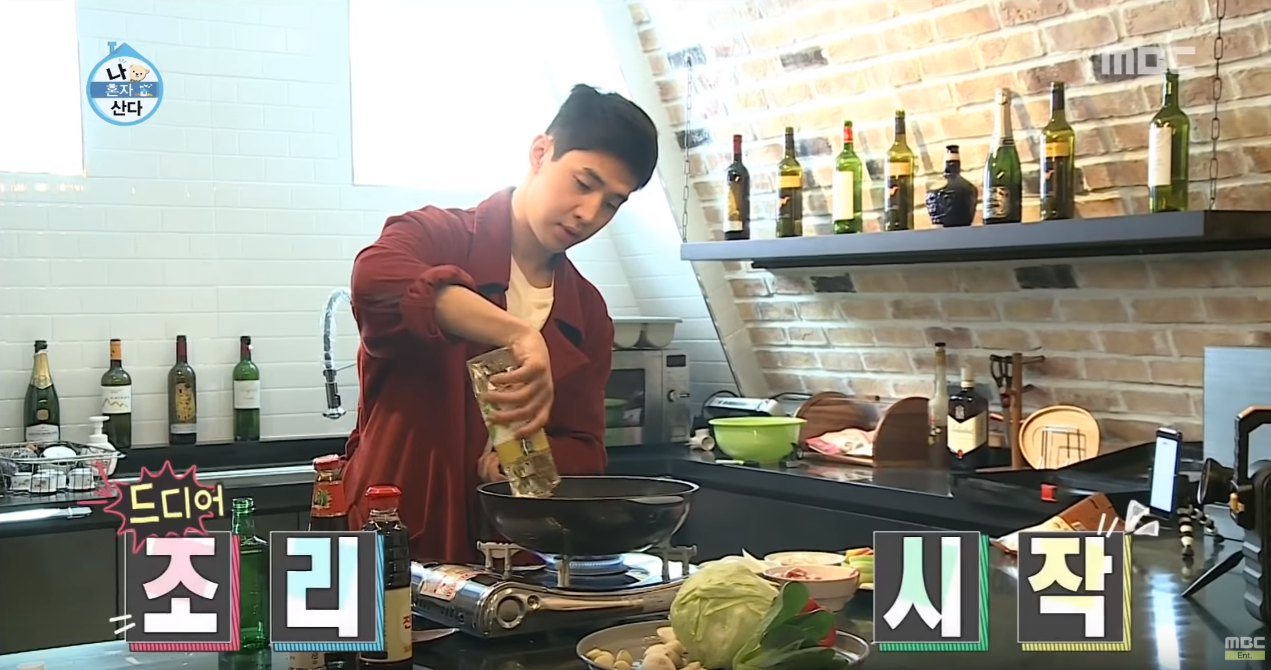 Super Junior M's Henry Lau cooking  on I Live Alone
Image credit: MBC
They also sell merch from K-pop artists, such as sticker sets (RM17.70) from Twice, IU, Blackpink, and Got7.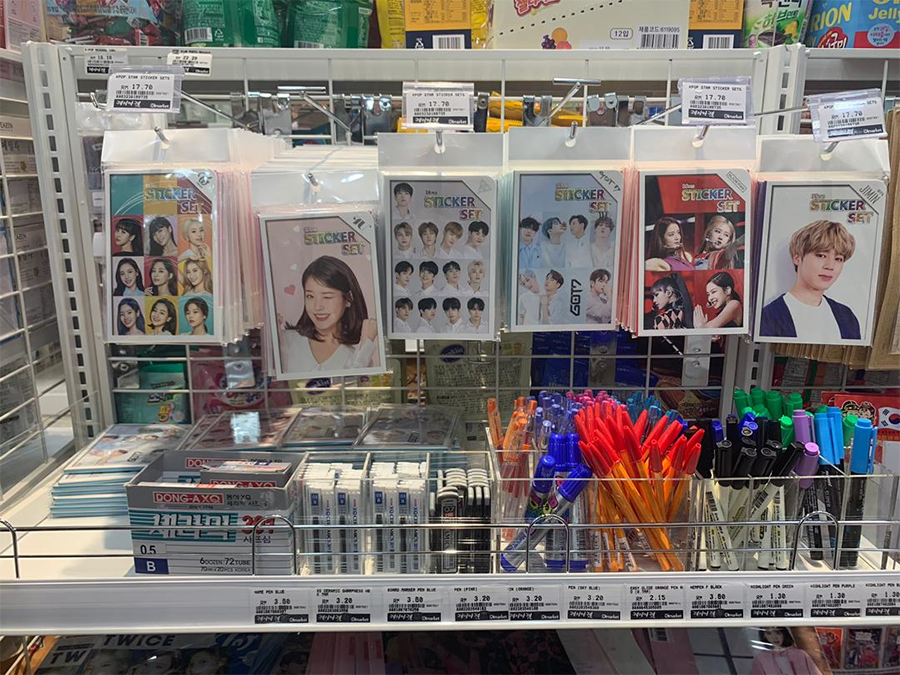 Image credit: Janet Cho
And don't miss out on food products that have been endorsed by K-pop stars, including Babinski's line of cold and hot brews (RM14.50) that features members of BTS on them.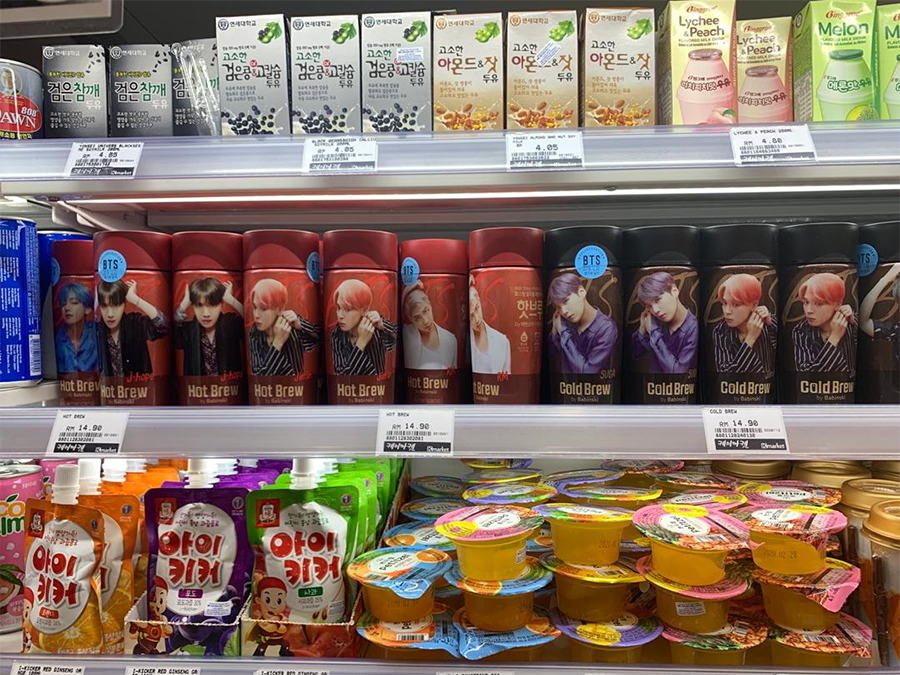 Image credit: Janet Cho
Address: G-06,Ground Floor Tower 4 & 5 PFCC, Jalan Puteri 1/2, Bandar Puteri Puchong, 47100 Puchong, Selangor
Opening hours: 10AM-10PM, Daily
Telephone: 03-8066 2898
Website 
---
9. Soho KL Jalan Solaris – a mini Koreatown in KL
---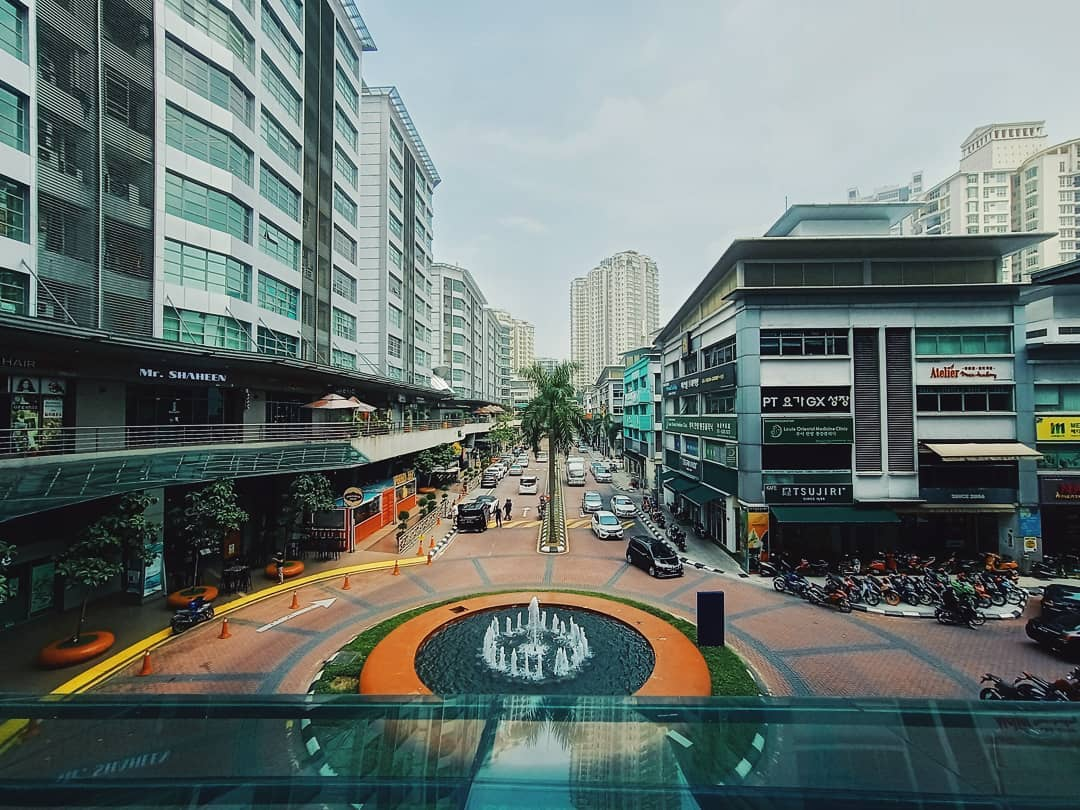 Image credit: @am_rxl.ar_f
We're lucky to be living in a time where we can find Korean restaurants and snacks all around KL. But for a feel of Korea right in Malaysia, drop by Soho KL on Jalan Solaris in Mont Kiara. This commercial hub is known as a "Koreatown" to locals in the area, as it's filled with Korean grocery stores, restaurants, salons for Korean perms, and even a book cafe from Korea.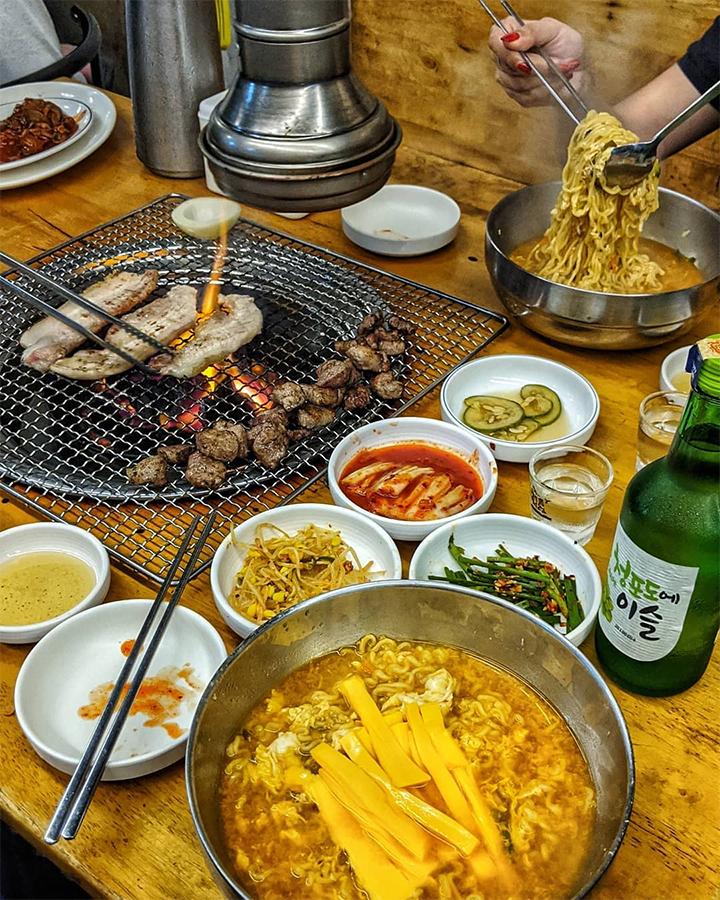 Check out Sae Ma Eul Korean BBQ here, which serves several refillable banchans
Image credit: @patpincon
You'll have options of over 25 mom-and-pop authentic eateries, as well as popular franchises such as Mr. Dakgalbi and Dal Komm – which fans of Korean drama, Descendents of the Sun, won't want to miss out on.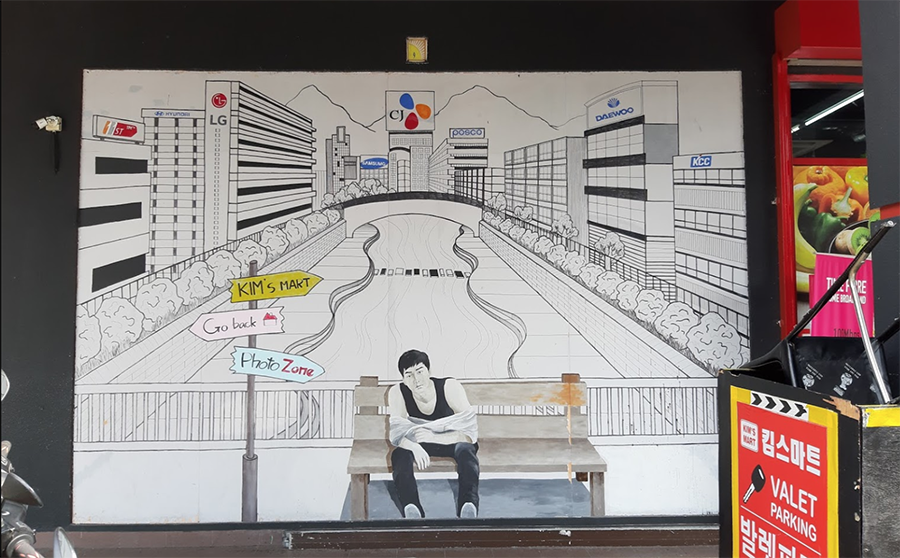 Look out for this photo zone with Song Joong-ki, the leading actor of Descendents of the Sun, outside Kim's Mart, a Korean grocer here
For a list of authentic Korean restaurants in KL, check out our Korean food in KL guide.
---
10. Plus Eight Two – cafe opened by BtoB's Eunkwang
---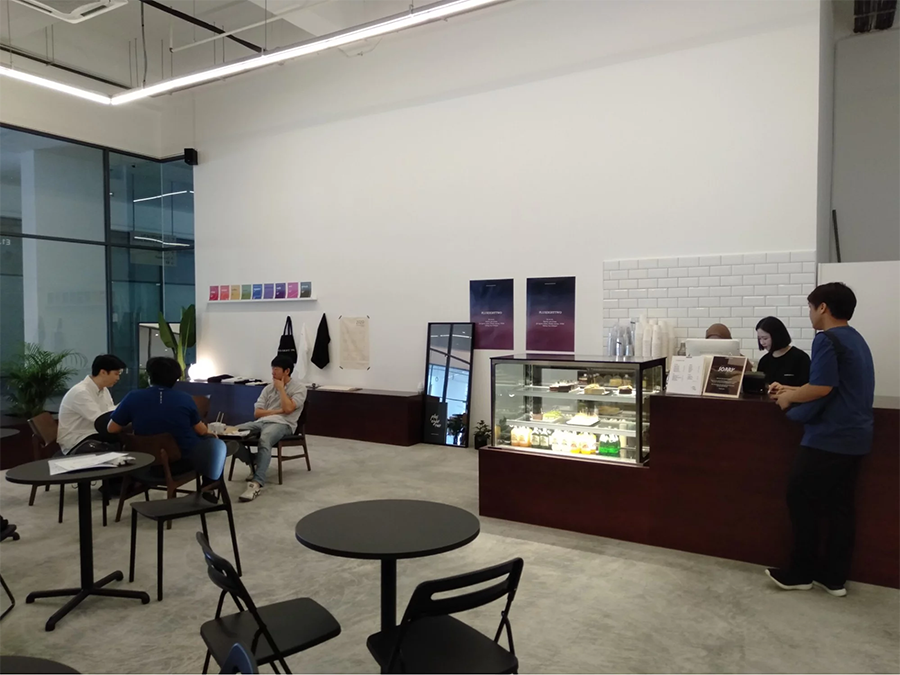 Image credit: @SyerraAbdul
If you haven't already heard, Plus Eight Two – a cafe opened by BtoB's leader, Eunkwang – is now open at Sunway Geo Avenue in Subang Jaya. Fans of BtoB have been streaming in and out of this minimalist cafe for their sweet drinks and toasts, and free photocards of members Eunkwang and Minhyuk.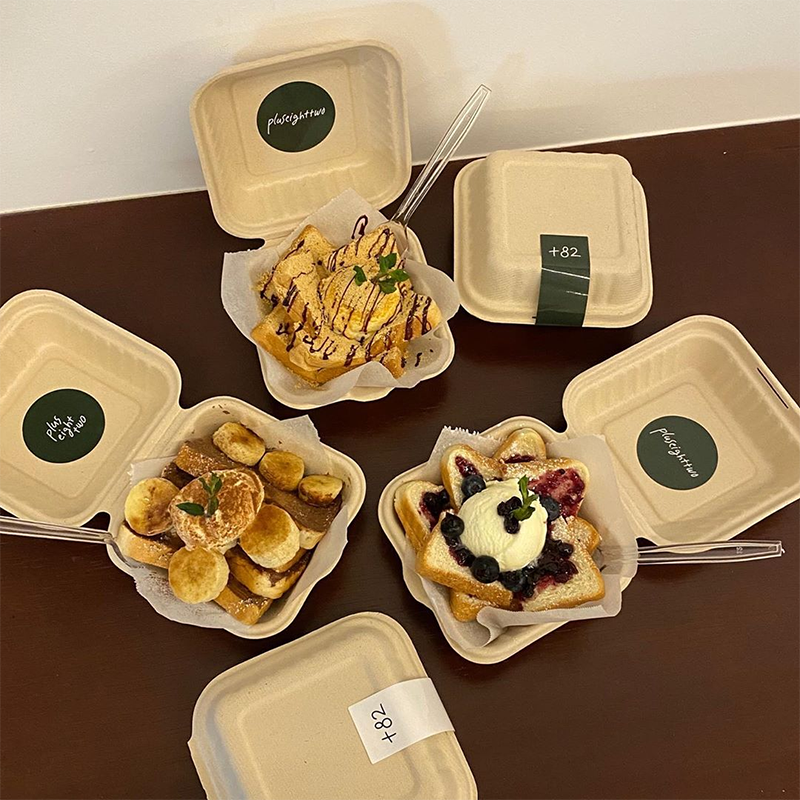 Sweet and decadent Nutella Toast and Injeolmi Toast that you can get here
Image credit: @pluseighttwokl
K-pop fans will want to note that they also host cupsleeve events. Their line-up for February was fully booked for events organised by fans for K-pop groups such as Mamamoo, BTS, Stray Kids, and Seventeen, and you can expect the same for March as well. Just keep an eye out on their Instagram page for a full list of events for the coming month. 
For more information on Plus Eight Two, check out our article on it. 
---
K-pop stores in Klang Valley for Malaysian K-pop stans
---
For those who are still patiently waiting for their biases to pay KL a visit, consider hitting up one of these 10 K-pop stores in Klang Valley on this list. You'll get to geek out over your fave group and explore new places in the city related to K-pop.  
If you need more ideas on what to do in the city, check out our other articles:
---
Cover image adapted from: @_nyammjoonie, @bestboxmy,  @ygrepublique_my & @peachydipity
Get more stories like this!
Drop us your email so you won't miss the latest news.