Facts about Jimmy Choo
---
Penang is known for producing several popular public figures who helped put our country on the map. This includes Jimmy Choo, a global fashion icon from Penang who is well-known for his designer shoes adored by fashion-forward women around the world – including the late Princess Diana.
We've rounded up eight interesting facts you might not have known about the Penang-born shoemaker with humble beginnings. 
---
1. His surname was originally 'Chow'
---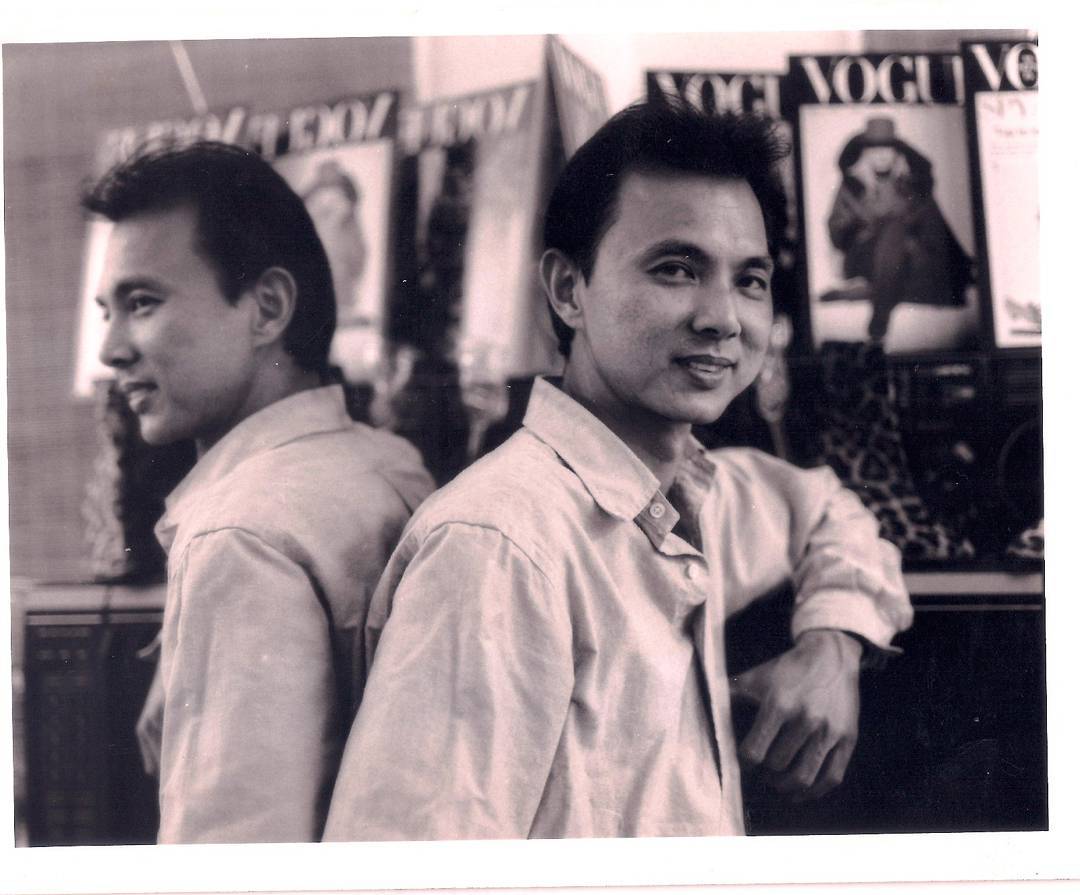 Image credit: @profjimmychoo
Born on 15th November 1948 into a Hakka family of shoemakers, Jimmy Choo – whose full name is Choo Yeang Keat – is a world-renowned shoe designer from George Town, Penang. Choo is well-known among fashion enthusiasts worldwide for his handmade women's shoes.
But not many are aware that his actual surname at birth was Chow. It was registered as Choo on his birth certificate due to a spelling mistake. Despite this error, Jimmy Choo is now a household name due to Choo's shoemaking talents which propelled him to success in the fashion world.
If you happen to visit Penang, you can see street art along Muntri Street depicting Choo's early days with his family.

---
2. He created his first shoe at the age of 11 in Penang
---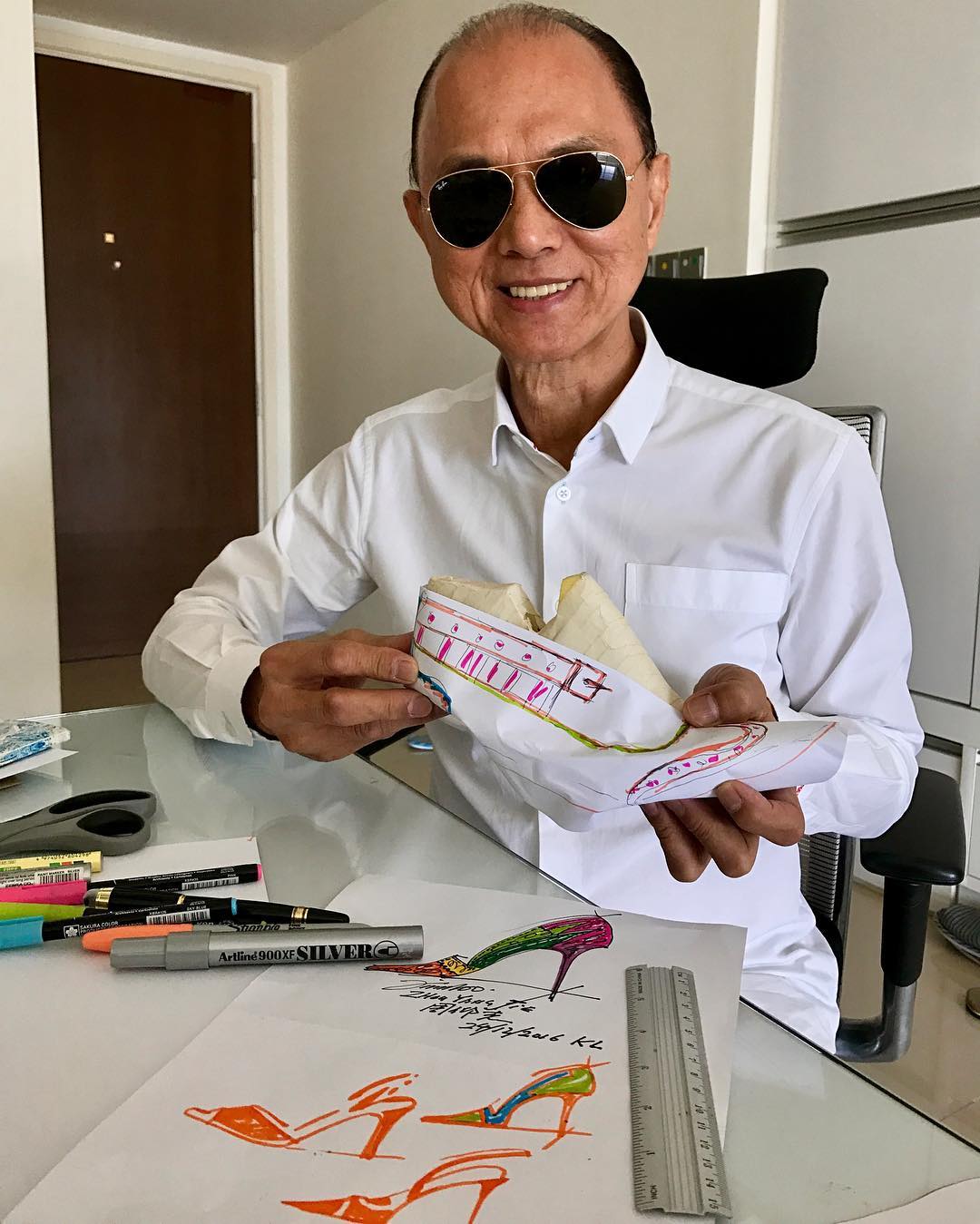 Image credit: @profjimmychoo
Many notable names in fashion had humble beginnings. This includes Choo, who created his first pair of shoes at the age of 11 under his father's guidance in 1959.
As a cobbler from Penang, Choo's father had passed down his shoemaking skills to him which sparked his passion for the craft.
Choo's early education was at Shih Chung Primary School in Penang. In his 30s, he moved to the UK to study shoe craftsmanship at Cordwainers College in London, and eventually set up his store there in 1986 at a rented space in an old hospital building.
Two years later, he shot to fame and gained worldwide recognition when his craftsmanship and designs were featured in eight pages in Vogue magazine.
---
3. He has three 'Datuk' titles under his belt
---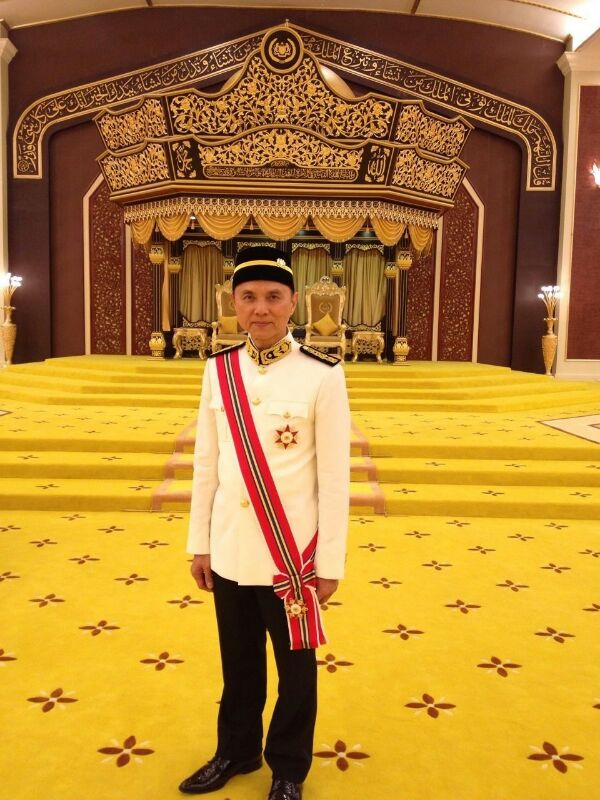 Image credit: Tourism Malaysia
Arguably one of the most successful Malaysians abroad, Choo has made the country truly proud with his artistic designs. So, it's only appropriate for him to be honoured with titles for his achievements.
So far, he has three Datuk titles under his belt. His first Datukship was bestowed by the Sultan of Pahang in 2000, who quickly recognised his worldwide fame and success. Four years later, Choo was given another Dato title by the Penang state government for his amazing contributions to the state as a world-renowned fashion icon.
This was followed by a federal level honour from the Yang di-Pertuan Agong in 2013, who awarded him with a Datuk title in conjunction with his royal birthday on 1st June.
---
4. He was conferred the Order of the British Empire in 2003
---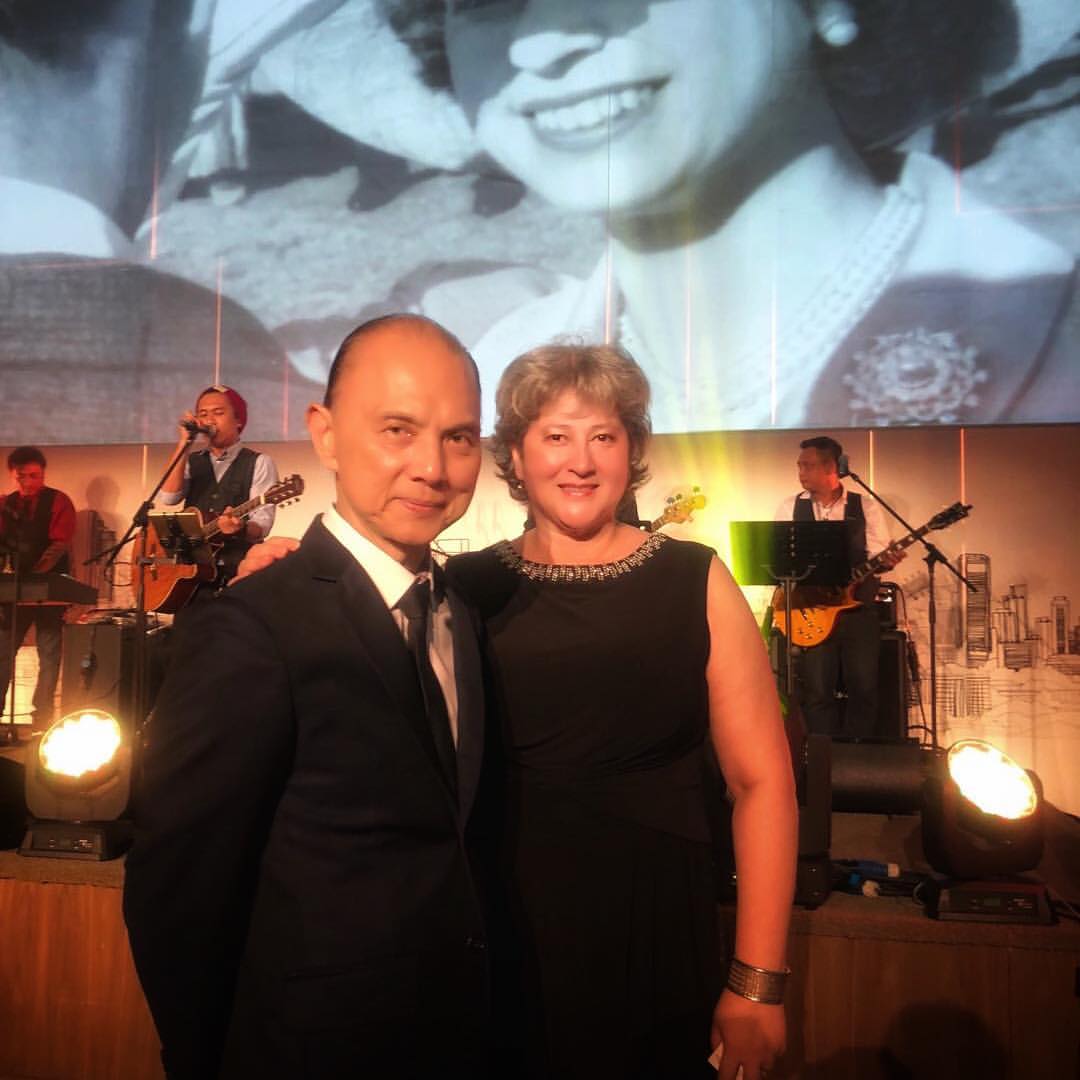 Image credit: @profjimmychoo
There aren't many Malaysians who are as successful as Choo in the world of fashion, and even fewer who have received royal recognition from another country. His success was apparent when he was given the Order of the British Empire (OBE) by The Queen of England in 2003 in recognition of his services to the shoe and fashion industry in the UK.
Besides this, Choo also became the third Malaysian to be awarded the prestigious 'Freedom of the City of London' title by the London municipality in 2006.
To add to this, he also received an Honorary Fellowship from the University of the Arts London in 2009 and was awarded 'The World's Outstanding Chinese Designer' in 2011 by the Hong Kong Design Centre.
---
5. He has won multiple lifetime achievement awards in his career
---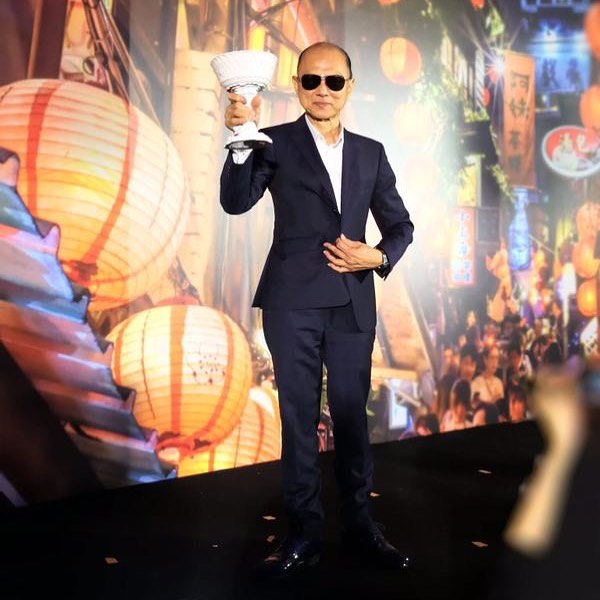 Image credit: @profjimmychoo
Choo's award cabinet is certainly packed – he has won numerous awards throughout the course of his shoe designing career. But the highlights would have to be the multiple lifetime achievement awards he has received.
These include an award at  Malaysia-International Fashion Week in 2006, and another one at Taipei Interior Design Week in June 2018. 
Choo also received a Lifetime Achievement Award for his contributions to Malaysian fashion, and for being a role model to young designers, at the opening ceremony of the Enchanting Elegance Fashion Show in 2015.
---
6. Princess Diana was a fan of his designs
---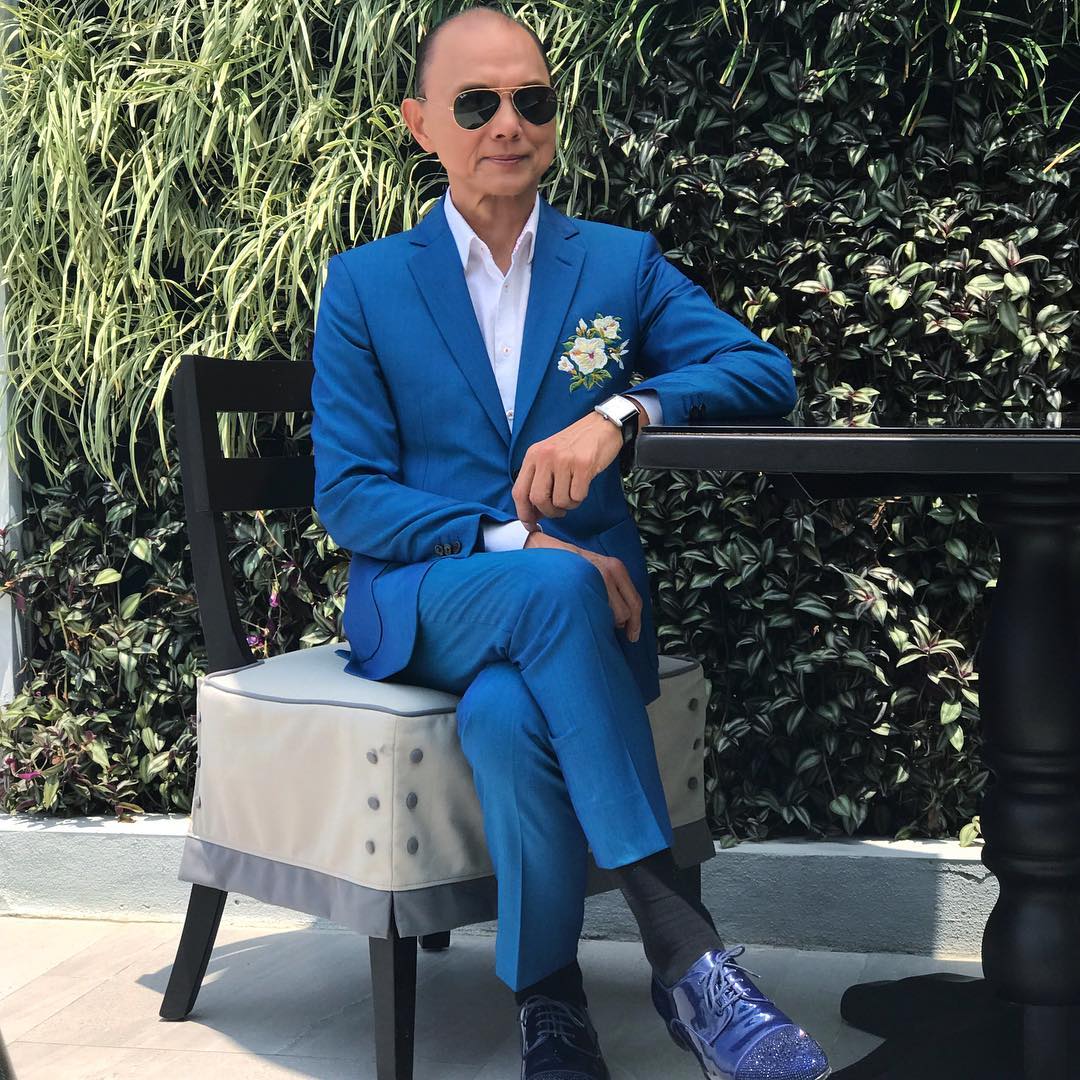 Image credit: @profjimmychoo
Since he shot to fame, many celebrities have endorsed the Jimmy Choo brand – including big names such as Beyonce, Cate Blanchett, Madonna, Halle Berry, Victoria Beckham and Jennifer Lopez.
But the late Princess Diana remains one of his most iconic fans. She liked his shoe designs since his early days in fashion, and helped him gain the worldwide popularity he enjoys today. They developed a close relationship when they first met at Kensington Palace in 1990. In 2017, Choo was selected as an ambassador for The Diana Award, commemorating the 20th anniversary of her passing.
Apart from this, Choo's global popularity is evident from regular pop-culture references to his name – movies and TV series such as Legally Blonde, Sex and The City and Student of the Year are some notable ones that have mentioned his brand.
---
7. He no longer owns the Jimmy Choo brand
---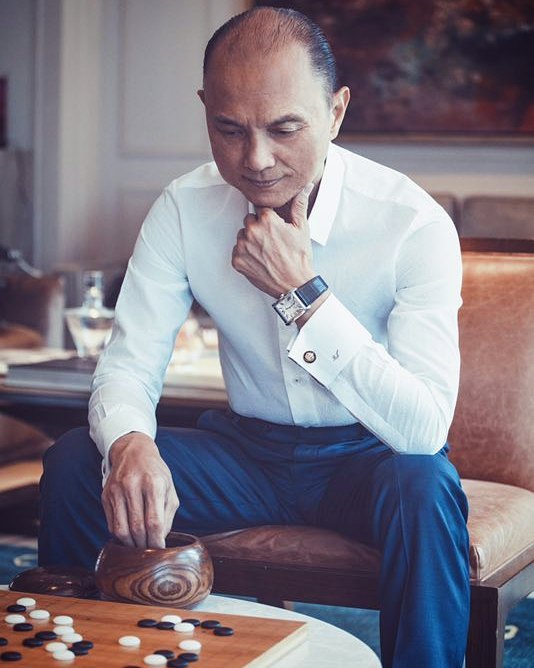 Image credit: @profjimmychoo
As successful as he was with his own brand, Jimmy Choo Ltd – which he co-founded with British Vogue editor Tamara Mellon – Choo decided to sell all 50% of his shares for £10 million at the peak of his career in April 2001.
This was due to his disagreement with the company's direction, as the brand had began to prioritise expansion over attention to quality. Since Choo's brand is famous for handmade women's shoes, quality was an integral part of the brand's promise.
After parting ways with Choo, the company expanded from one shop in London to four stand-alone stores in London, New York, Beverly Hills and Los Angeles, and about 80 other retail outlets. In November 2004, Mellon sold the whole company to Phoenix Equity Partners for over £100 million.
---
8. He now lives in London and concentrates on his couture line
---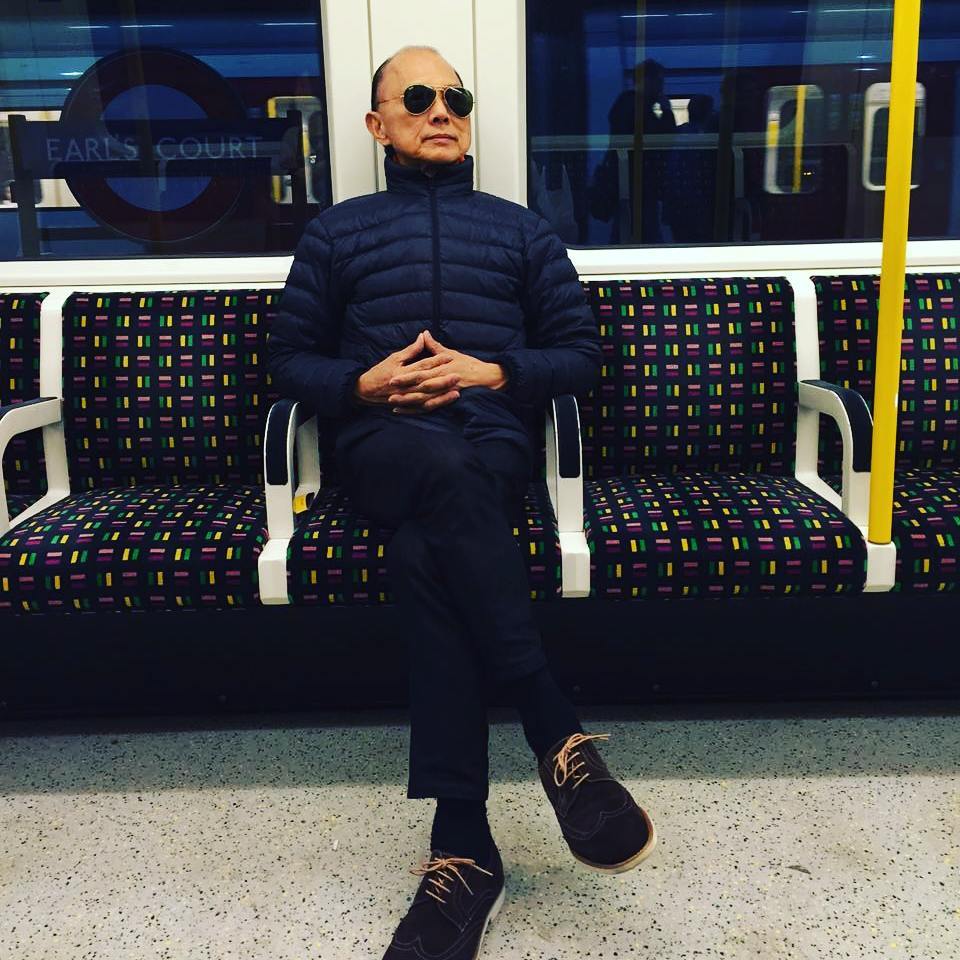 Image credit: @profjimmychoo
Though Choo made the brave decision to sell his shares and leave the Jimmy Choo brand for good, his following remains evergreen, even among young girls and women who dream of owning a pair of Jimmy Choo shoes.
After his departure from the company, he began a new creative chapter with Jimmy Choo Couture in London. Here, he personally designs and creates exclusive shoes for his fans on an appointment basis.
Choo now spends most of his time in London, where he is mainly focusing on his own couture line.
---
Penang-born shoe designer Jimmy Choo
---
From making a breakthrough entry into the global fashion scene in the 80s to winning multiple accolades for his immense contributions to fashion, Jimmy Choo is truly one of our nation's prides.
Even with the passage of time, there hasn't been anyone quite like him in the shoemaking business so far from Malaysia and arguably abroad. 
We hope this fashion icon from Penang will inspire many more Malaysians to always believe in themselves, strive for excellence at their crafts, and perhaps even one day achieve his level of global success.
Read more here:
---
Cover image adapted from: @profjimmychoo and @profjimmychoo
Get more stories like this!
Drop us your email so you won't miss the latest news.