Facts about Vanizha Vasanthanathan
---
There's no denying that the journey of thriving in the modelling industry is very often one of resilience. Though all we see are the glitz and glamour of the fashion world, the climb to success and getting to walk down runways by known designers are anything but.
29-year old Malaysian model Vanizha Vasanthanathan has managed the feat – by bundling beauty, remarkable character, admirable work ethic and a huge heart. Having dominated the runway at Milan Fashion Week 2022, her flourishing modelling career is proof of her unique charm.
Here, we have compiled a list of eight facts that you should know about the dark-skinned beauty who is actively breaking boundaries for models of colour.
---
1. Vanizha was scouted for a modelling gig while in college
---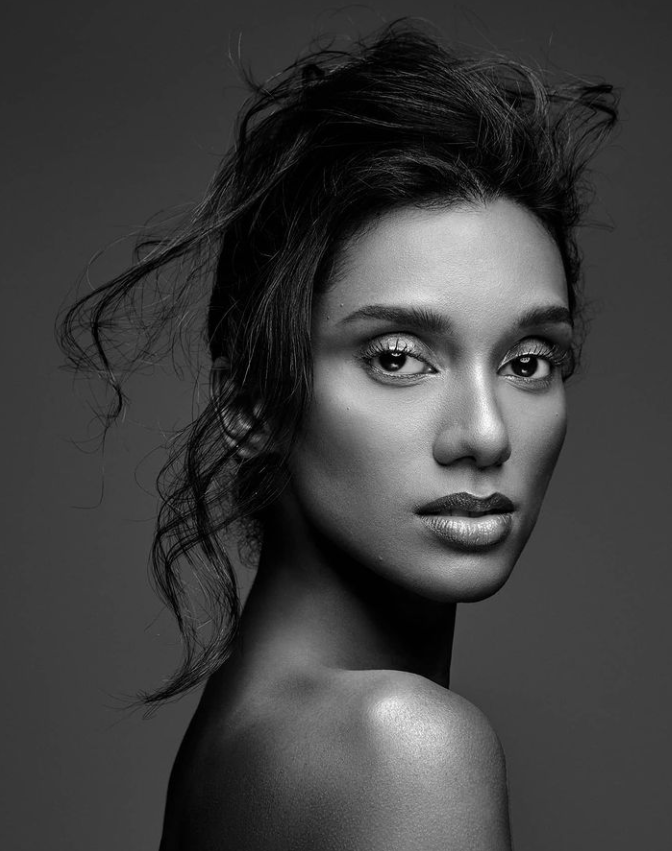 Image credit: @vanizhavasanthanathan
Like many big-name models, Vanizha had been plucked from obscurity.
During her university days at Kuala Lumpur Metropolitan University College, she was spotted and scouted by a makeup artist for a contract with a photographer. With the encouragement of her close ones, Vanizha made an impressive debut at the 2014 KL Fashion Week as the only Indian model to walk the runway.
Vanizha's modelling career escalated quickly soon after her debut. Designers and brands were lining up outside her door, hoping that she would model their latest collections. 
---
2. She was inspired by a reality show to become a model
---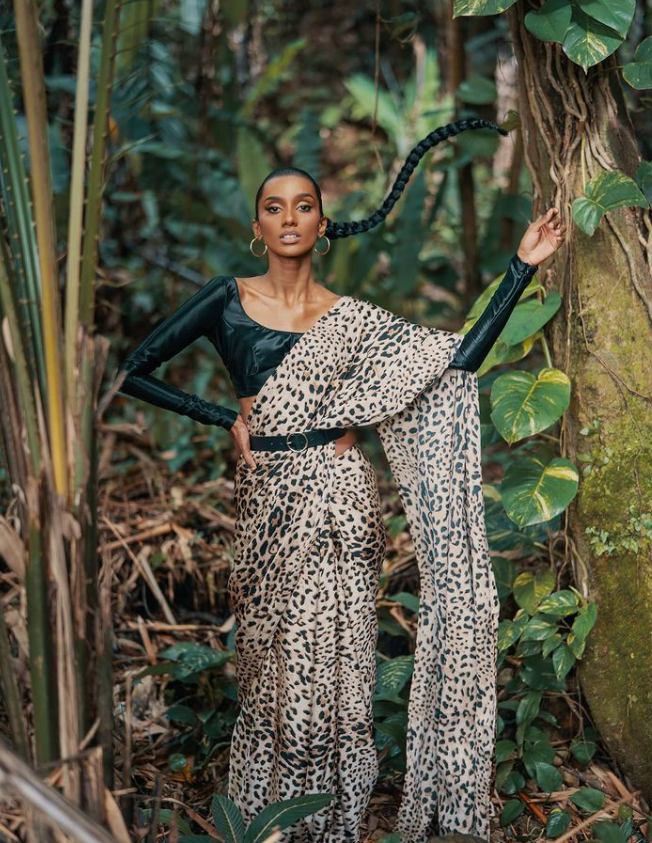 Image credit: @vanizhavasanthanathan
Though her career officially started at the age of 20, Vanizha started gaining interest in modelling after watching the first season of America's Next Top Model when she was only nine years old. The popular US reality TV series featured aspiring models competing to snag lucrative opportunities in the modelling world.
Vanizha shared that she felt inspired after seeing contestants from all around the world with different skin colours and body types striving to achieve their dreams. It gave her the confidence she needed to feel comfortable in flaunting her own unique looks.
Her role models in the industry include top models Tyra Banks and Naomi Campbell. She also looks up to local models such as Kavitha Sidhu, Tanuja Ananthan and Lakshmi Appadorai.
---
3. She is also an Indian classical dancer
---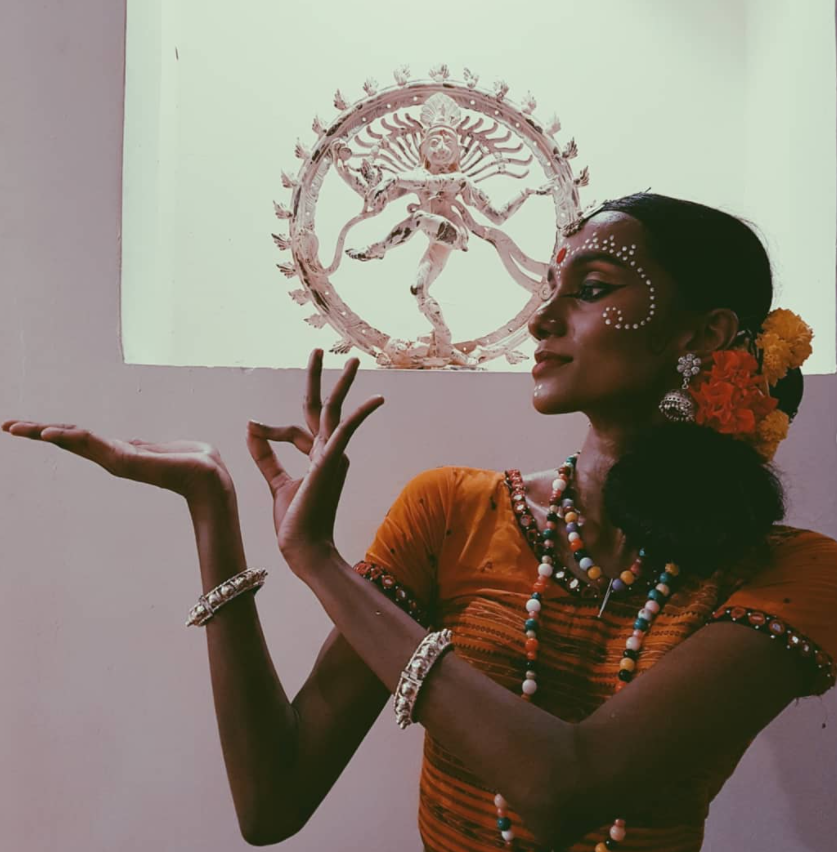 Image credit: @vanizhavasanthanathan
As passionate as she is about modelling, Vanizha's first love was dancing. Her passion for Indian classical dance stemmed from watching performances at temples. 
Instead of diving into sports like her parents had wanted her to, she joined the Sutra Dance Theatre group at the age of 15 and started refining her skills as an Odissi dancer. In 2015, she had her first huge dance performance at Istana Budaya, Kuala Lumpur.
Vanizha believes that her 13 years in traditional dance played a part in improving her stamina, allowing her to endure long hours of photoshoots and strut multiple runways during fashion week. Dancing also helped her appear gracefully poised for shoots, and retain her elegance when walking in high stilettos. 
---
4. She was the first Malaysian-Indian to model for a Sephora campaign
---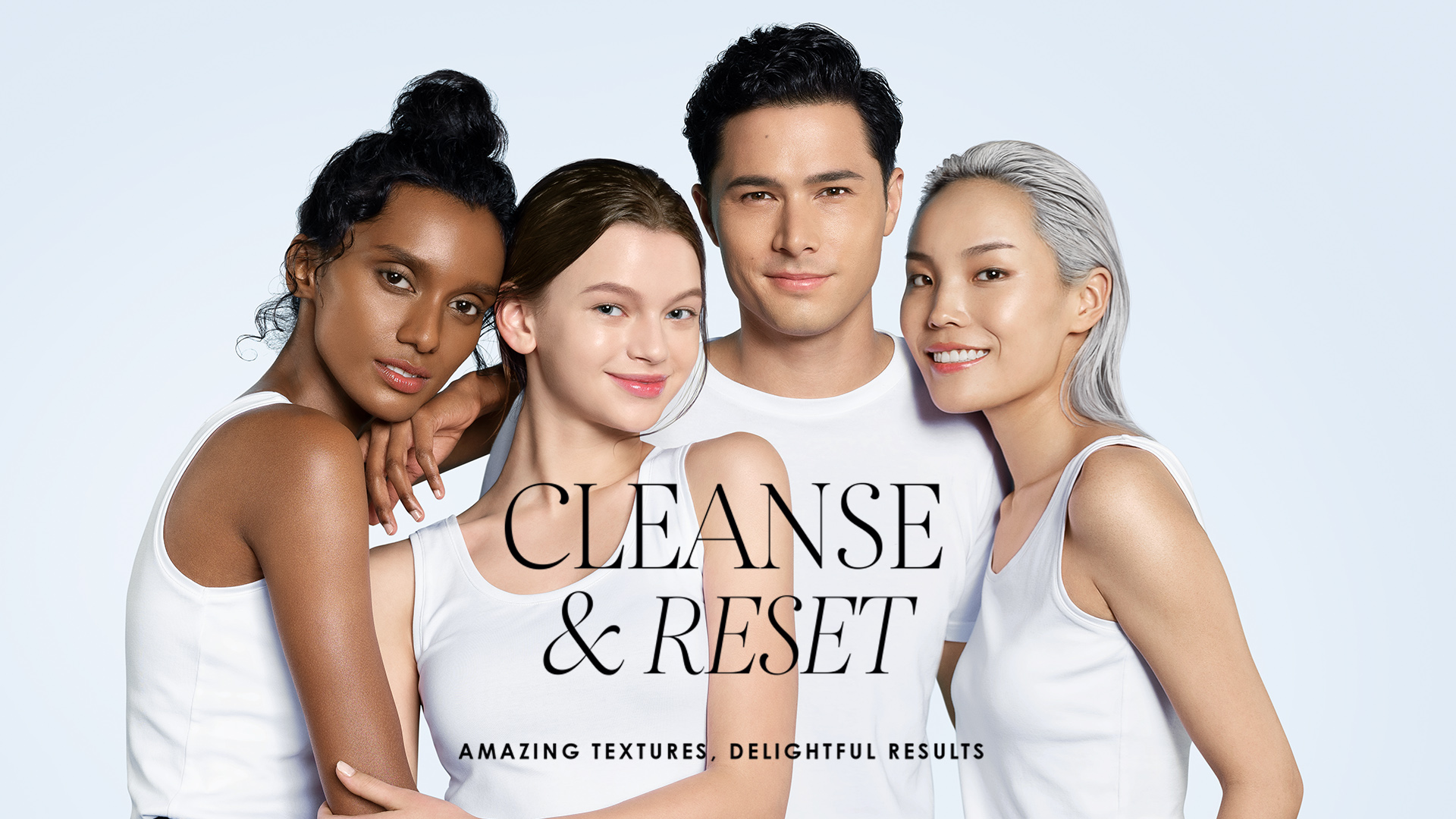 Image adapted from: Sephora Malaysia
You'd think that a statuesque beauty like Vanizha with her sumptuous skin colour would be born oozing with confidence. But she had her fair share of struggles in accepting her dark skin tone and towering stature since she was young.
Vanizha has been open about her journey to embrace her physical appearance, as she had often been teased about her naturally darker skin and above average height.
Being a dark-skinned model in Malaysia didn't help much to boost her confidence either. Vanizha had voiced her frustration at the lack of representation for females with darker tones.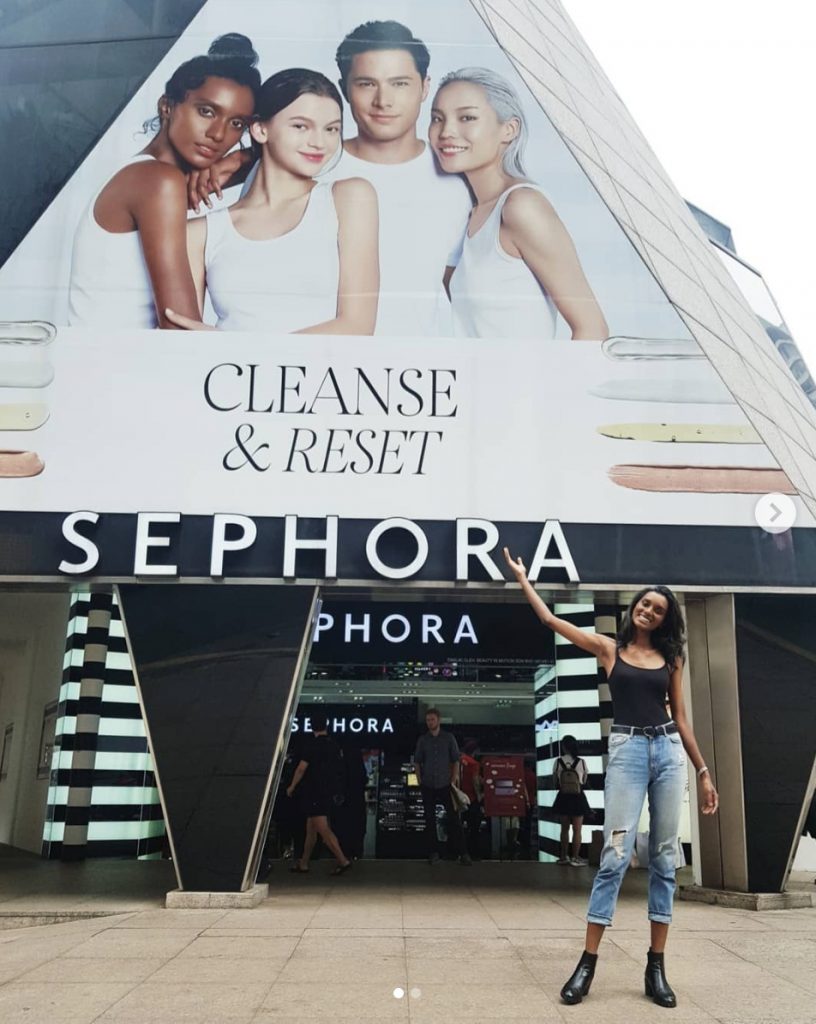 Image adapted from: @vanizhavasanthanathan
It wasn't until she landed a global beauty campaign with Sephora – becoming the first Malaysian-Indian to do so – along with many more foreign contracts, that she started to see the importance of individuality.
Vanizha boldly advocates "social importance", and uses her social media to proudly support authenticity over narrow beauty standards set by society.
---
5. She graced the runways of several international fashion events
---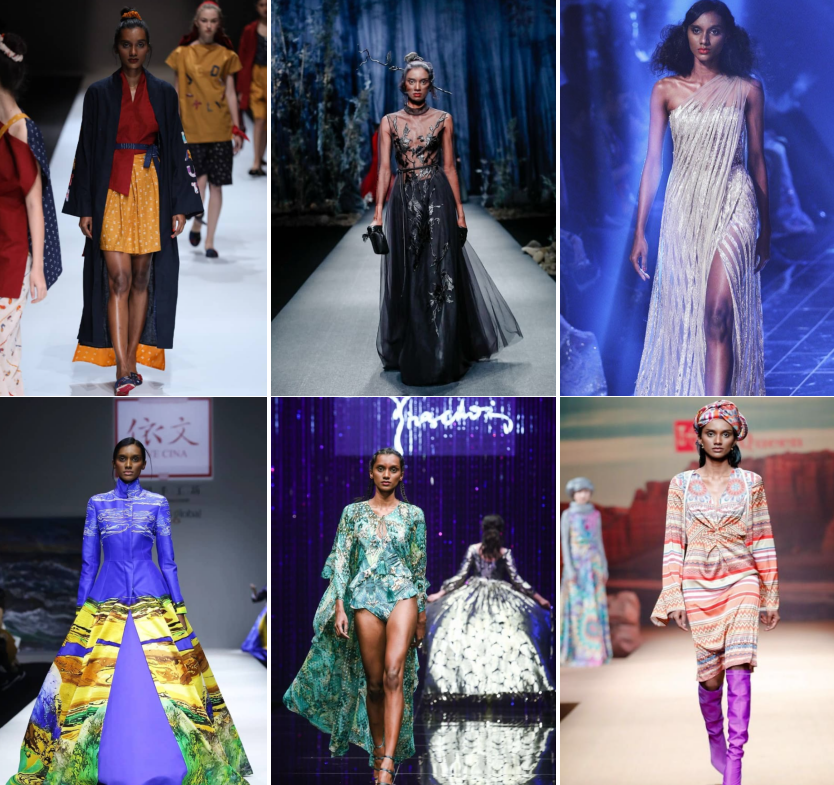 Image adapted from: @vanizhavasanthanathan
Vanizha made a recent appearance at Milan Fashion Week Fall/Winter 2022, dressed in designer Luca Lin's ACT N°1 dress with a high slit and knee-high black boots to match – which made Malaysians immensely proud. In another show, she conquered the runway with a flamboyant piece by Marco Rambaldi.
She is no stranger to strutting on runways. Vanizha had walked for countless international events before this big break – Lakme Fashion Week, China Fashion Week, Beijing Fashion Week, Jakarta Fashion Week, to name a few.
Vanizha has expressed how blessed she is to walk the prominent fashion event in Milan, and be chosen to don exquisite pieces by respectable designers.
---
6. She has worked with big fashion names & brands
---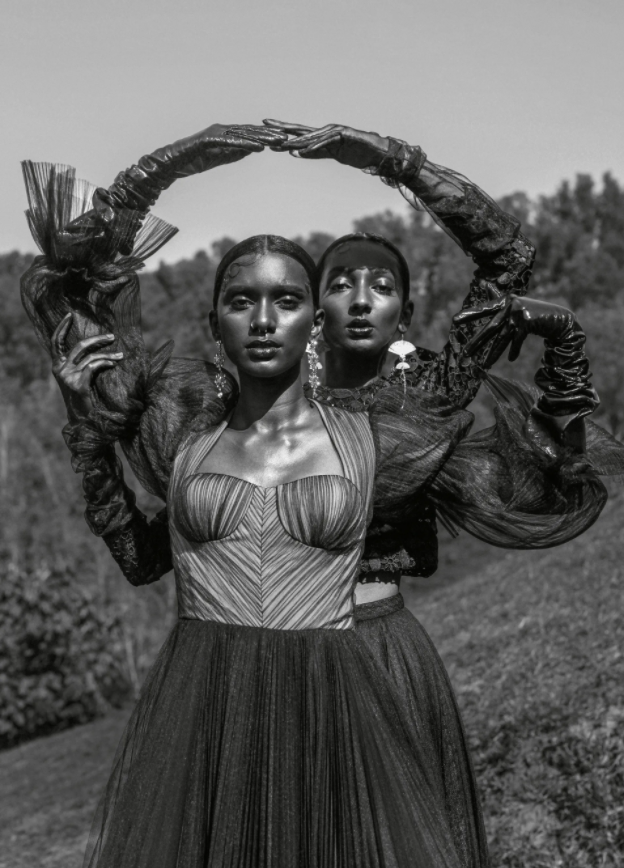 Image credit: Vogue India
Apart from runway gigs, Vanizha has graced the covers of magazines and been featured in renowned fashion campaigns.
Most notably, she was in a campaign for Farah Khan, an acclaimed Malaysian designer and the creative director of the 'Farah Khan' label. Vanizha wore a ravishing dress from the collection – which featured painting-inspired couture pieces, exhibited at Halcyon Gallery in London.
A picture of Vanizha in a dress inspired by Henri Matisse's artwork was featured in a Vogue magazine.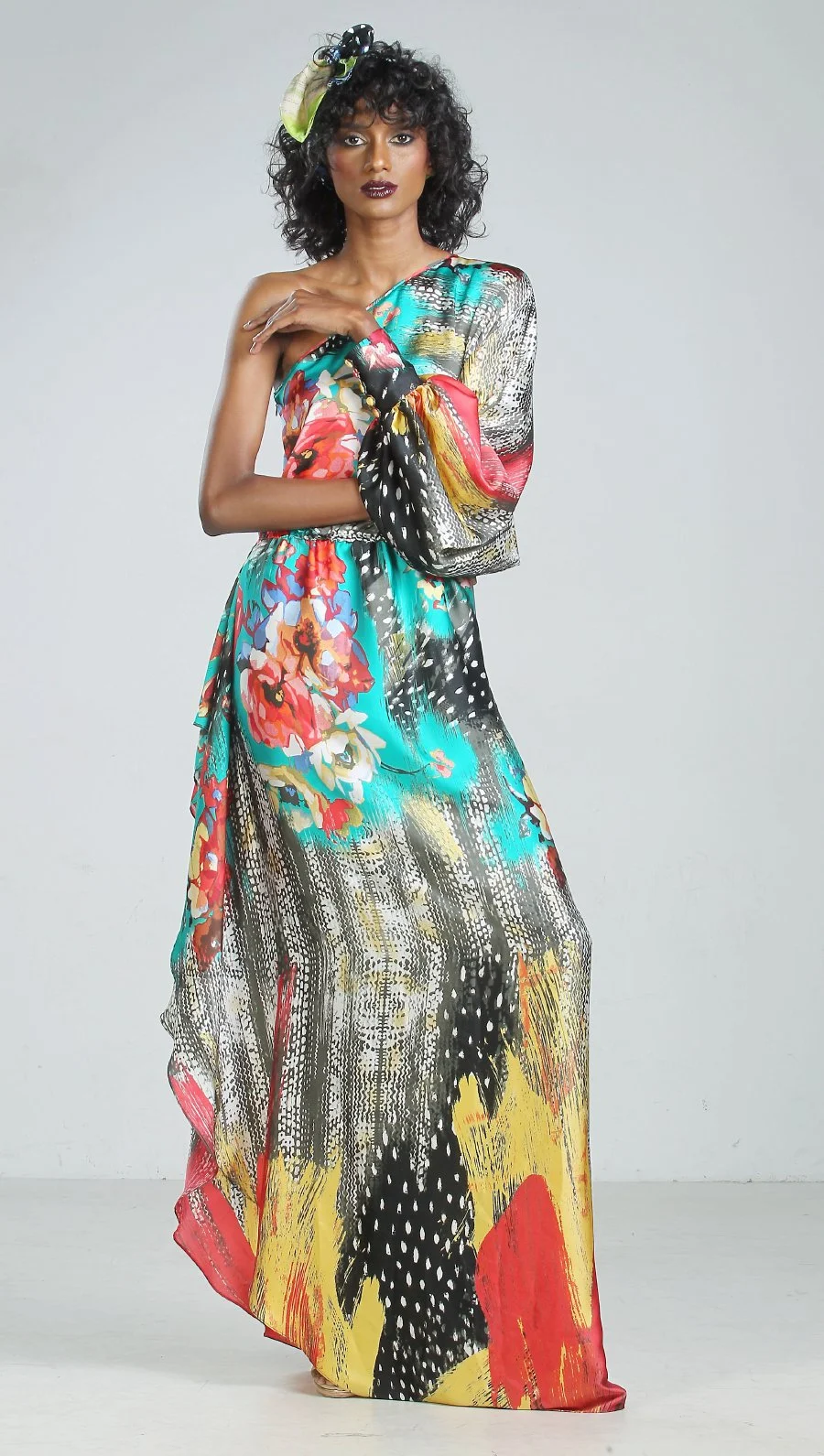 Image credit: New Straits Times
Adding to her impressive portfolio, Vanizha also appeared in Vogue India where she spoke out about racism in the fashion industry and how models of colour like herself face an exceptionally tough battle.
In 2021, Vanizha appeared solo on the magazine cover of Options, The Edge Malaysia, adorned with a dazzling serpent-shaped necklace as part of Bulgari's jewellery, timepieces and luxury leather goods collection.
---
7. She is an animal lover
---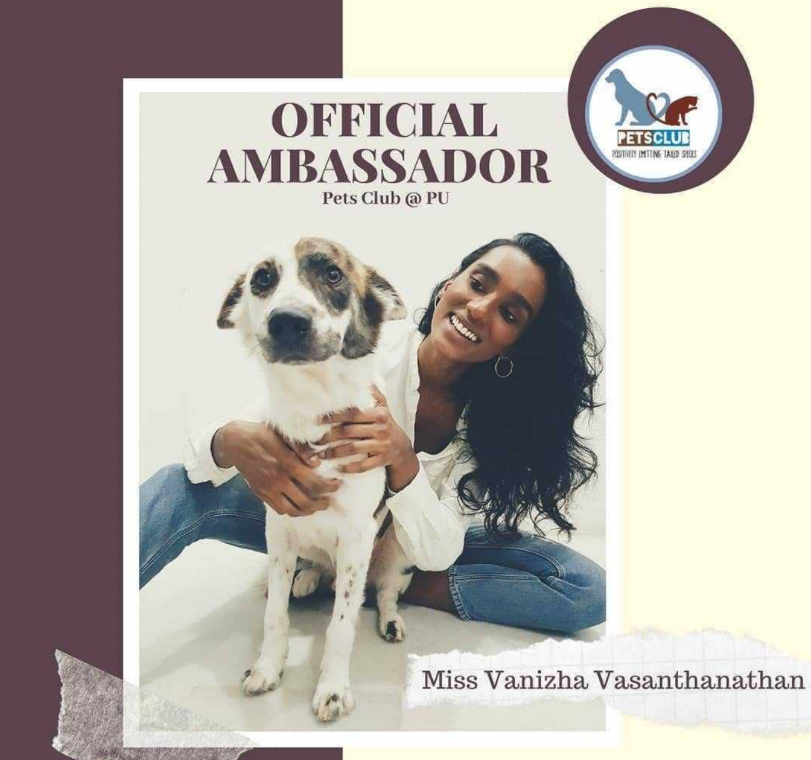 Image adapted from: @vanizhavasanthanathan
When she isn't posing for the cameras or dancing, Vanizha is looking after her dogs. As a huge animal lover, she has four adopted dogs that she looks after with her partner.
To further champion animal welfare, Vanizha was appointed the ambassador of Pets Club, a non-profit initiative that helps provide shelters for stray animals. She also uses her social media as a platform to raise awareness on animal adoption, something she is particularly passionate about. 
---
8. She has a passion for Indian cuisine
---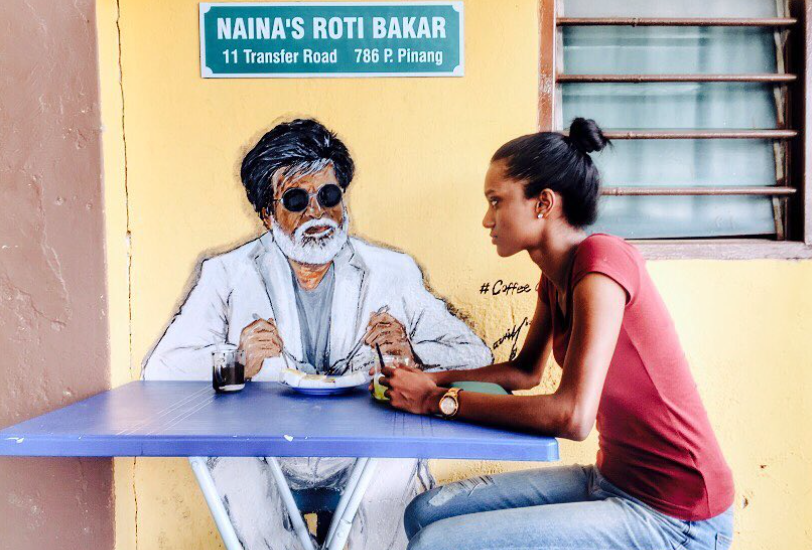 Image credit: @vanizhavasanthanathan
Though Vanizha has travelled to plenty of countries around the globe for her modelling gigs, she is a true Malaysian when it comes to food.
She admitted to sorely missing Malaysian food when she worked overseas, so she would cook local cuisine often. When asked about an occupation she would consider if she was neither a model nor a dancer, Vanizha gushed that she would love to be a chef of Indian cuisine.
She shared that her parents own an Indian vegetarian restaurant, which fuelled her passion for cooking.
---
Malaysia's very own top model, Vanizha Vasanthanathan
---
A model, dancer, activist, philanthropist, and many more – Vanizha has proven that dreams do come true if we work hard enough and continue to be unapologetically yourself.
Beautiful on the outside and inside, Vanizha is a role model to many – and a top model whom we look forward to seeing on many more runways and magazine covers.
If you enjoyed these facts about her, read more about:
---
Cover image adapted from: @vanizhavasanthanathan and Sephora Malaysia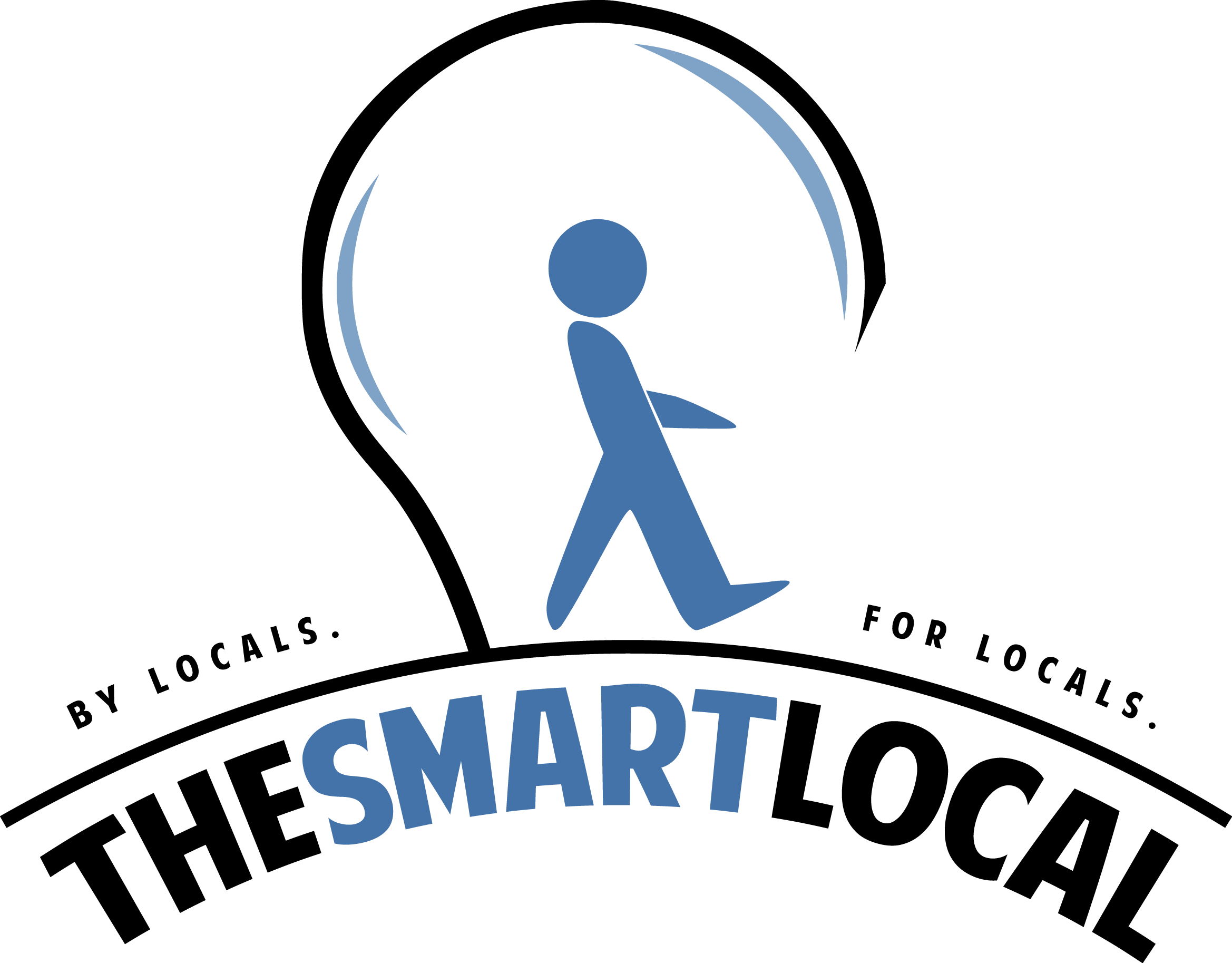 Drop us your email so you won't miss the latest news.