Jollibee to open 120 stores in West Malaysia
---
Jollibee is a fast food restaurant from the Philippines that's well-known for their Chickenjoy buckets, Jolly Spaghetti plates and Yumburgers. But most of us in Malaysia have yet to familiarise ourselves with the popular fast food joint's offerings, as their first and only branch in the country is located in Kota Kinabalu, Sabah.
But this will no longer be the case once 2022 rolls around. Jollibee plans to open 120 stores in West Malaysia in the next 10 years, so those in West Malaysia can have another fast food joint to hit up for crispy fried chicken and more too.
---
120 store set to open in West Malaysia from 2022
---
Talks of Jollibee expanding in Malaysia have been floating around since February 2019, with initial plans for 100 Jollibee stores to be in Malaysia – of which 50 were said to be located in East Malaysia.
But latest updates are saying that Jollibee is set to open 120 stores in West Malaysia over the next 10 years, beginning in 2022, as reported by CNN Philippines on 29th July 2021.
However, there has yet to be an announcement on the exact opening date or location of the newest branch in Malaysia.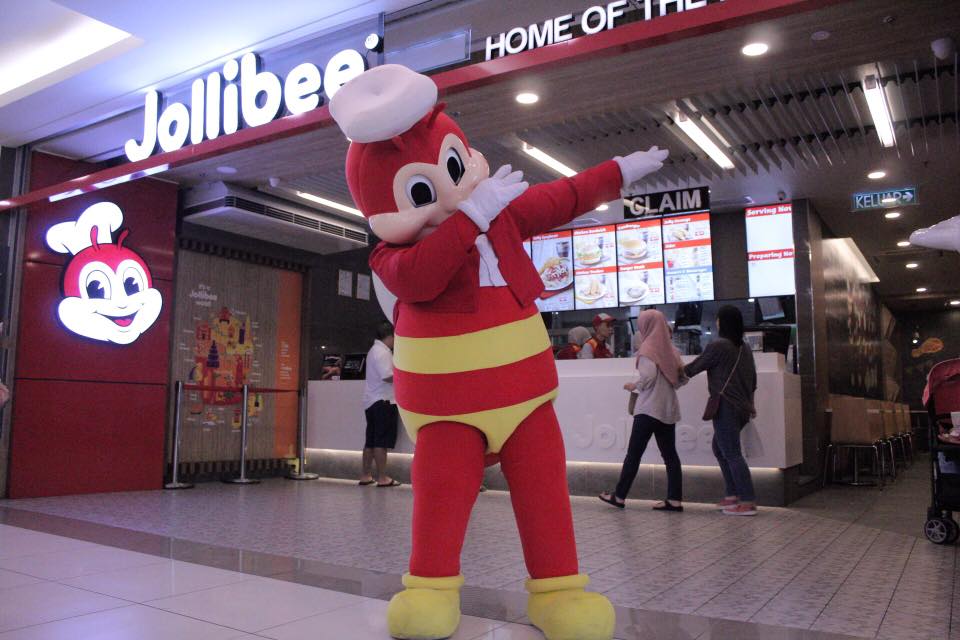 Jollibee's mascot at their branch in Sabah
Image credit: Jollibee Malaysia

These stores will join the fast-food restaurant's "comeback store" in Sabah, which opened in 2018 after the first Jollibee store in Malaysia, also located in Sabah, closed in 1997 due to the 1997 Asian Financial Crisis.
Proving to be popular on our shores, the store's opening day saw crowds of eager and curious individuals dropping by. It also brought a piece of home to the large population of Filipinos said to be residing in Sabah.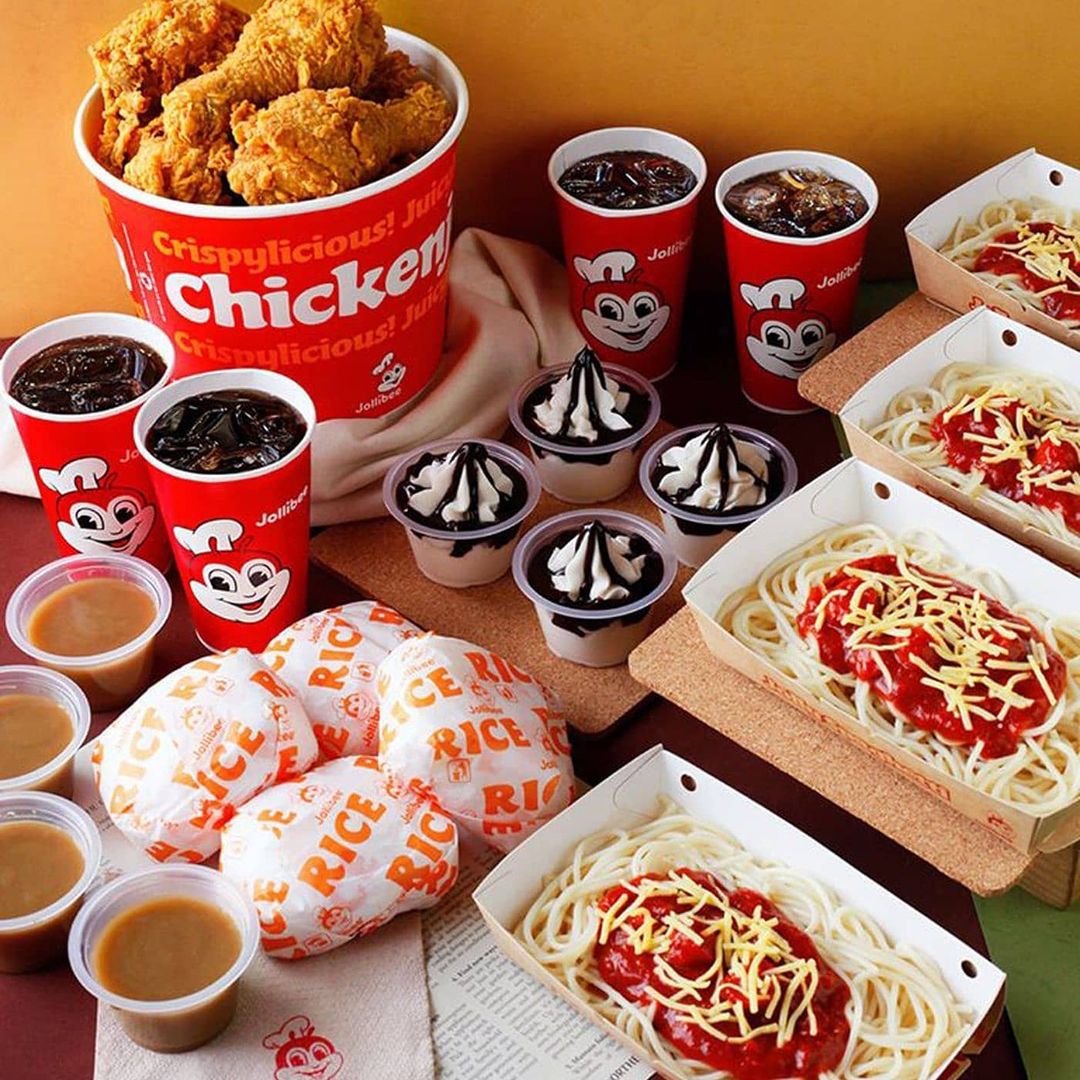 Image credit: @centrepointsabah

The stores also join the likes of 1,482 Jollibee stores located across the globe, in countries such as the US, China, Singapore, Hong Kong and Vietnam.
And while the Filipino fast-food chain reportedly closed 255 stores as they were badly affected by the pandemic and lockdowns, they opened their first branch at London's West End, near Buckingham Palace back in May 2021.
---
What to expect at Jollibee in Malaysia
---
With a store already located in Sabah, Malaysians in West Malaysia can expect to see similar menu items once the stores start cropping up here.
Menu items to look forward to include their Chickenjoy, which comes in a bucket (from RM55.20), or with sides (from RM9) such as rice, mashed potato and a drink.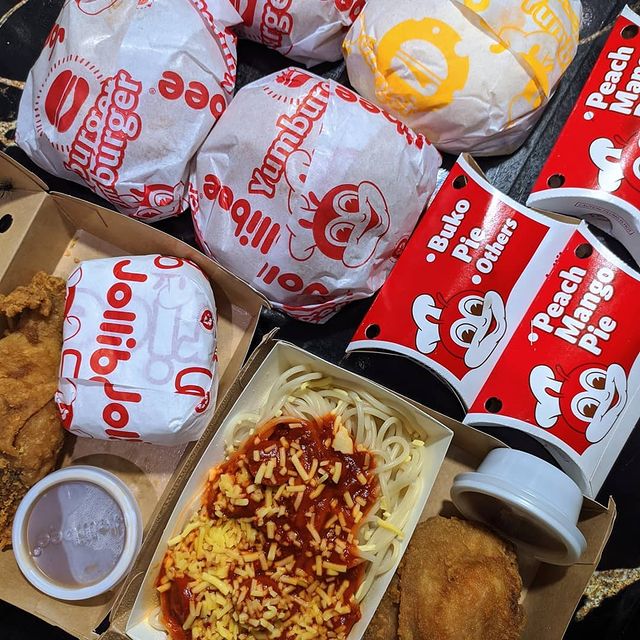 Image credit: @lancesmeals

As their fried chicken is the star of the menu, their Jolly Spaghetti (from RM8.80) comes a la carte, or with added sides such as a piece of Chickenjoy.
You'll also find their Cheesy Yumburger (from RM9.60) and Burger Steak (from RM8.80) – a beef patty doused with mushroom sauce and served with a side of rice.
---
Jollibee to open 120 stores in West Malaysia from 2022
---
We regularly hit up fast food joints to fill up our bellies in Malaysia, so we're more than excited to hear that Jollibee will be opening up several stores in West Malaysia as well, so everyone can have more options for fried chicken and more in 2022.
Read more here:
---
Cover image adapted from (for illustration purposes only): Jollibee and @centrepointsabah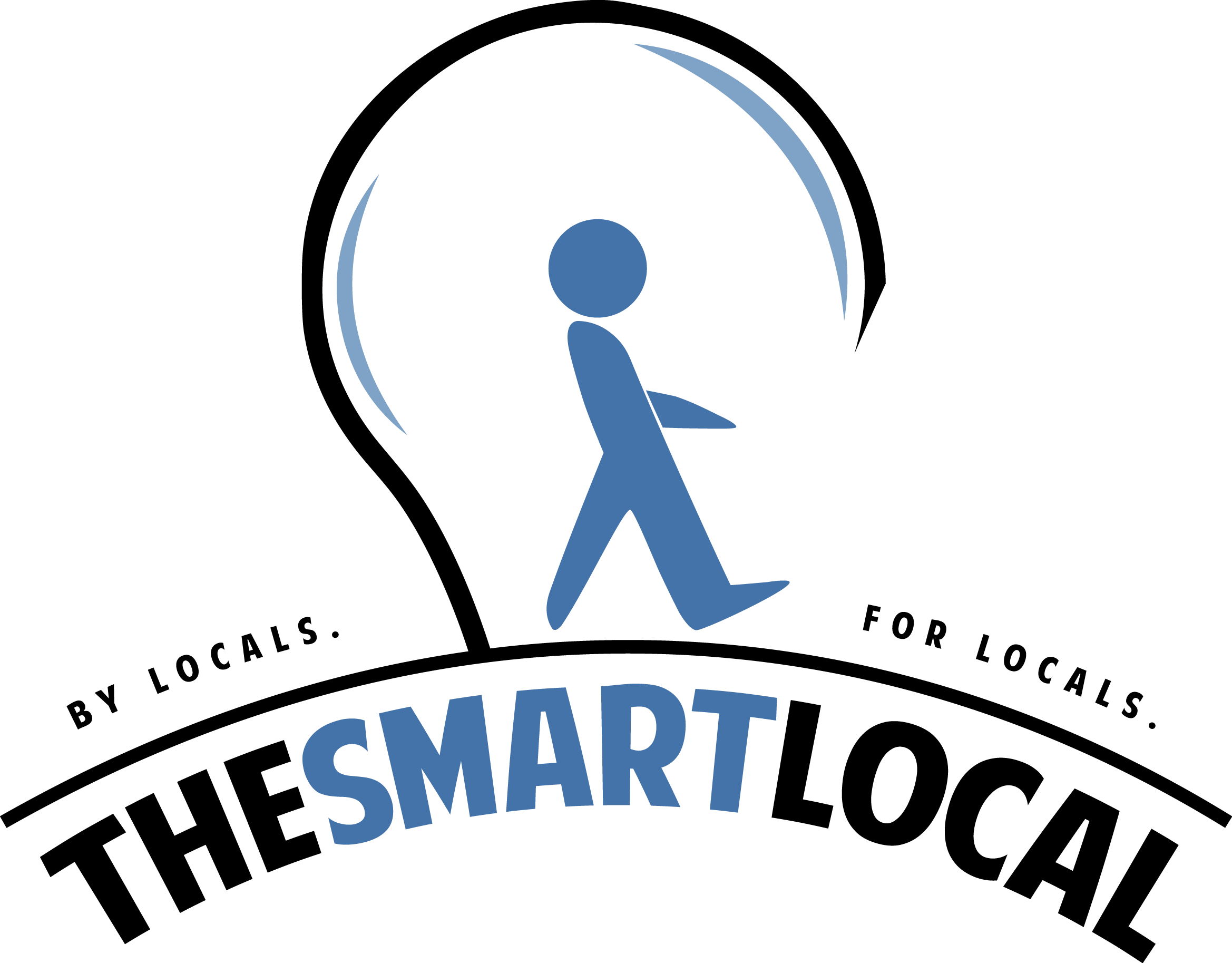 Drop us your email so you won't miss the latest news.