Kecur, a cafe in a bungalow in KL
---
Malaysians frequently make weekend plans to neighbouring towns and states to try out local delicacies. Luckily for us, there happens to be eateries in KL that serve foods from locales such as Johor so busy Klang Valley residents can skip the long drives out of town.
Kecur, in Bukit Damansara, is one of these spots. This family-run business started as a roadside hawker stall in Sungai Penchala, but now operates from a cosy bungalow to accommodate loyal patrons who often return for their Johorean cuisine such as Laksa Johor and lontong.
---
Classic Johorean cuisine in a bungalow cafe
---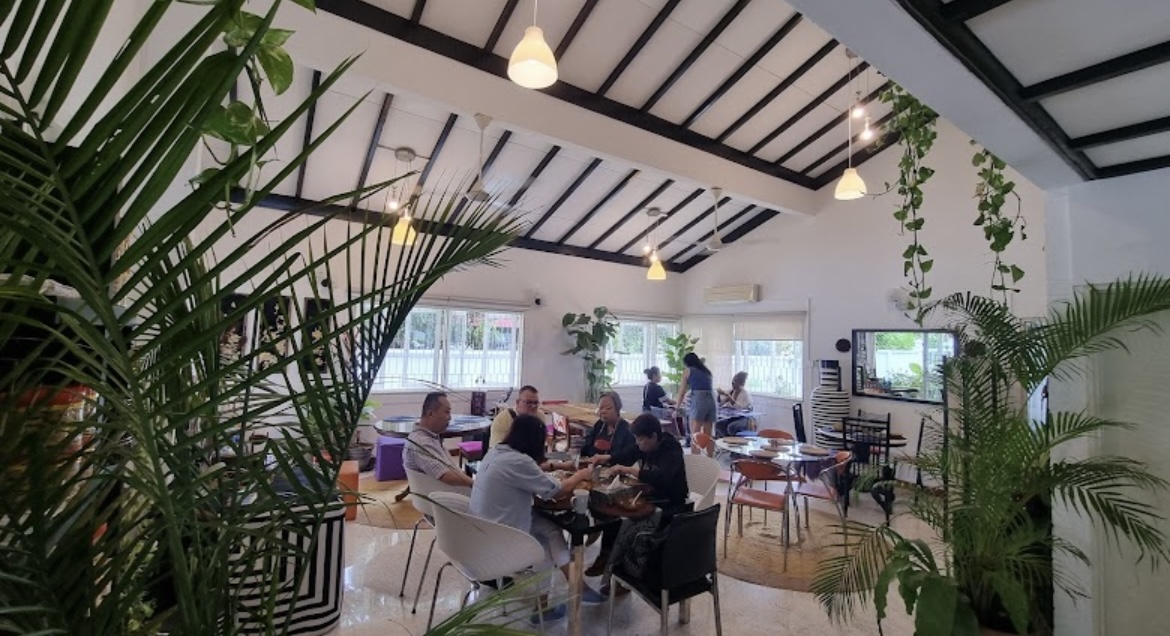 Image credit: Zet Abdullah / Google Maps
Nestled in a classic bungalow in a quiet neighbourhood, Kecur offers its patrons a relaxing ambience for friends and family to catch up over heartwarming noodle bowls and scrumptious rice dishes that are popular in Johor.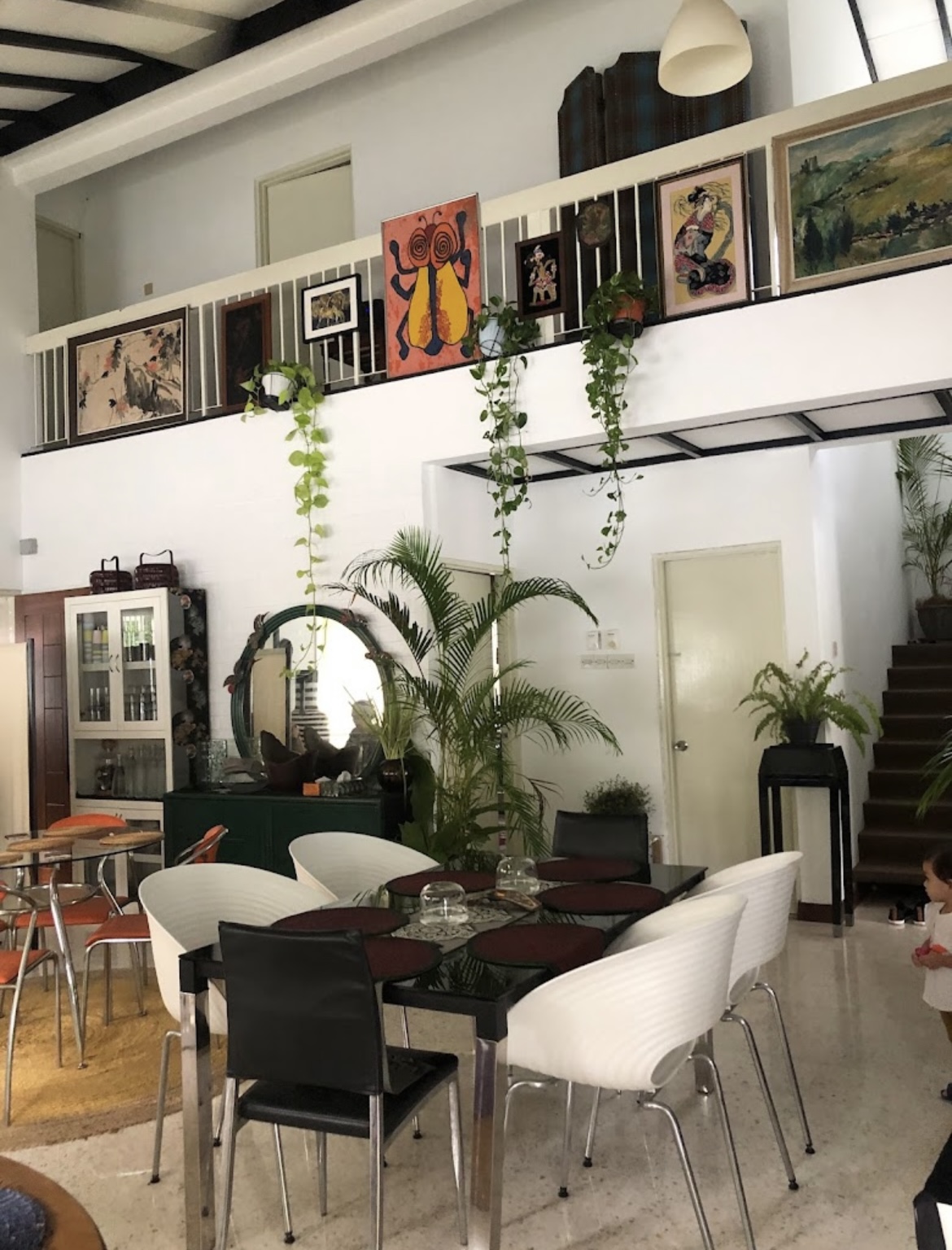 Image credit: thebakers planner / Google Maps
Its homely setup and touch of green from indoor plants will appeal to foodies who are looking for a quieter place to spend their weekends at away from the bustle of the city centre. Mismatched chairs and tables at the indoor dining area add to the chill vibes at this mom-and-pop cafe.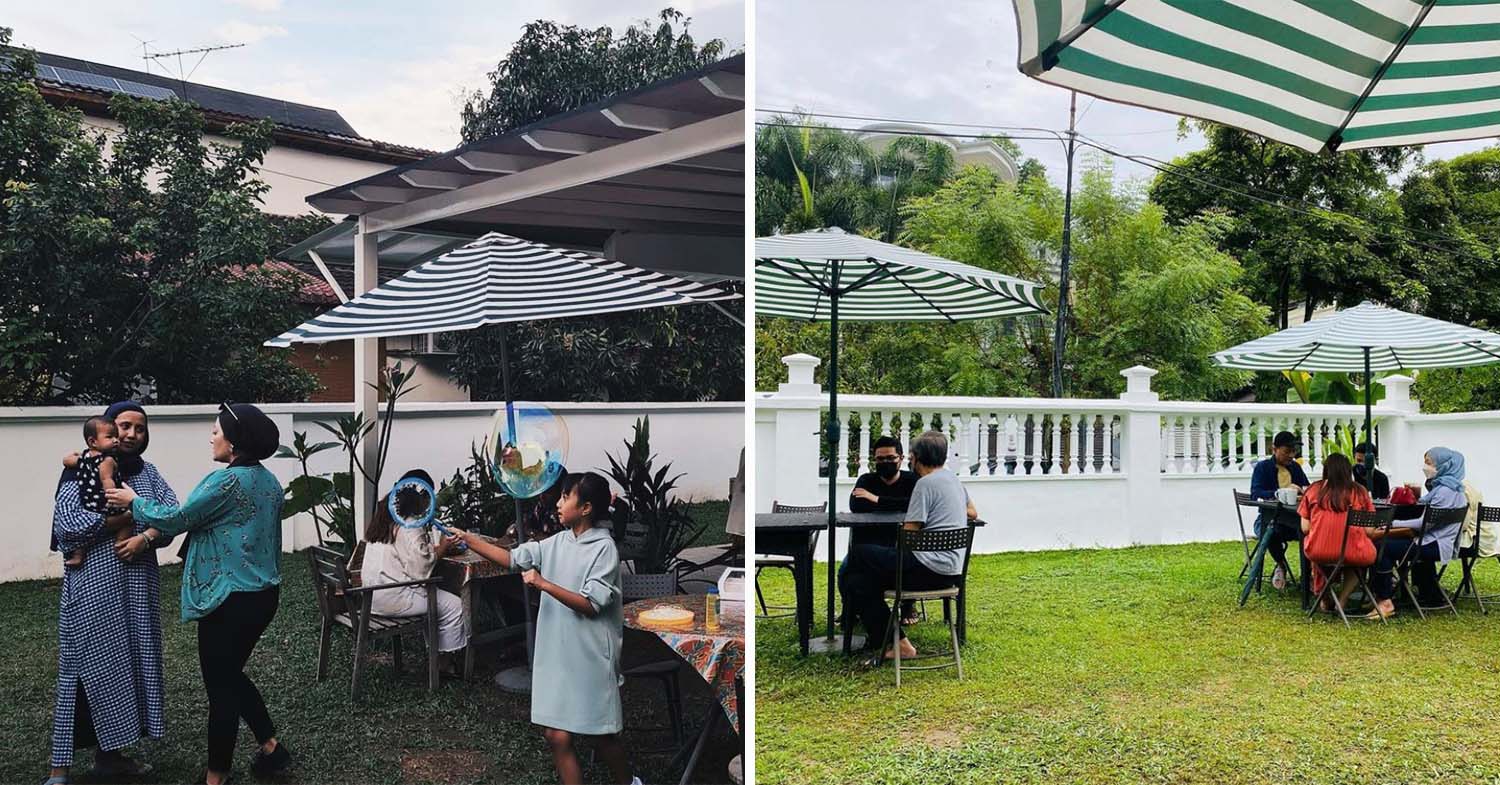 Image adapted from: @nurulazeema and @tom_saisi
Besides their indoor seating, there are a number of seating options in Kecur's garden area too. We recommend eating here if you prefer to makan while enjoying the morning breeze, under a shady umbrella.
---
Laksa Johor, lontong and more in KL
---
While Kecur's welcoming environment has charmed many patrons, its signature meals are what keep them coming.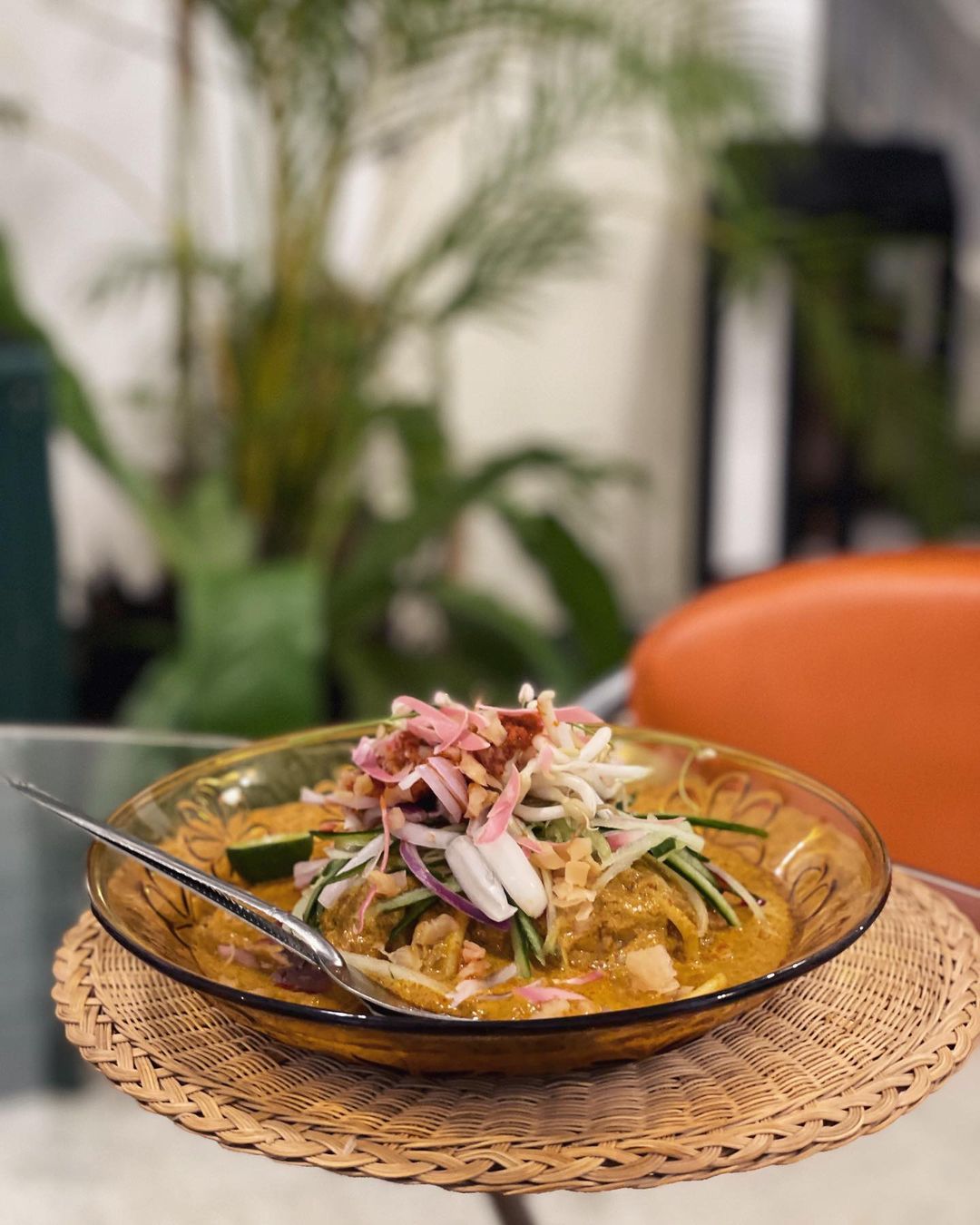 Image credit: @reiroro
One of Kecur's most popular dish is their Laksa Johor (RM15) – a rich, flavourful broth made from ikan parang and a variety of aromatics served with spaghetti noodles, and topped with local ingredients like daun kesum, calamansi and sambal belacan.
A fun fact, it is the only laksa dish in Malaysia consisting of spaghetti noodles, compared to the usual thick rice noodle found in laksa variations around the country.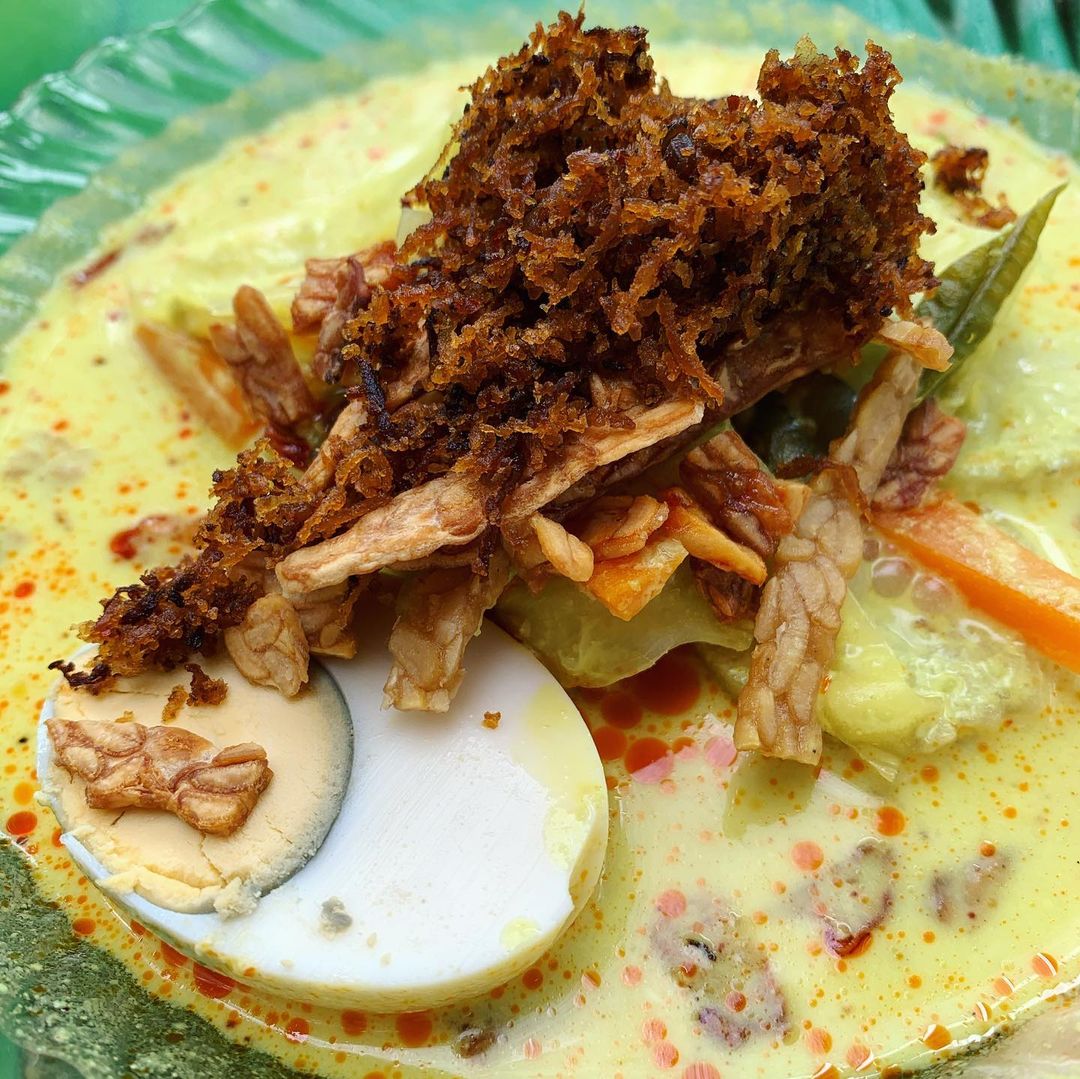 Image credit: @khyethefoodie
Another crowd favourite is Kecur's rendition of Lontong (RM9) – compressed rice cakes drenched with a creamy, savoury coconut broth and topped with some crispy tempeh and coconut floss.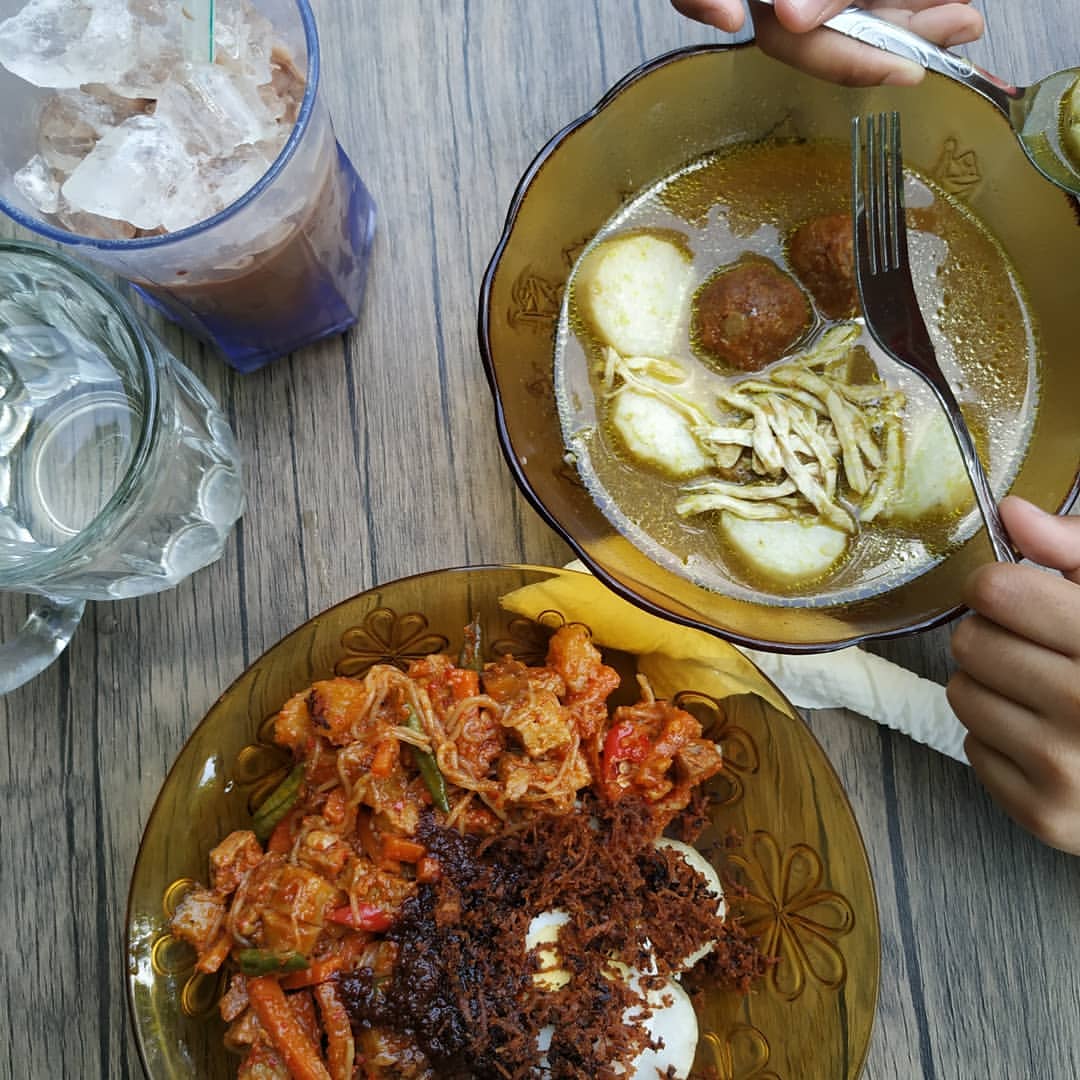 Image credit: @ngaaap
For those who prefer something less soupy, Lontong Darat (RM9) is another rice cake dish that comes with savoury side dishes, such as Javanese stir-fried vegetables, coconut floss, a hard-boiled egg and peanut sauce.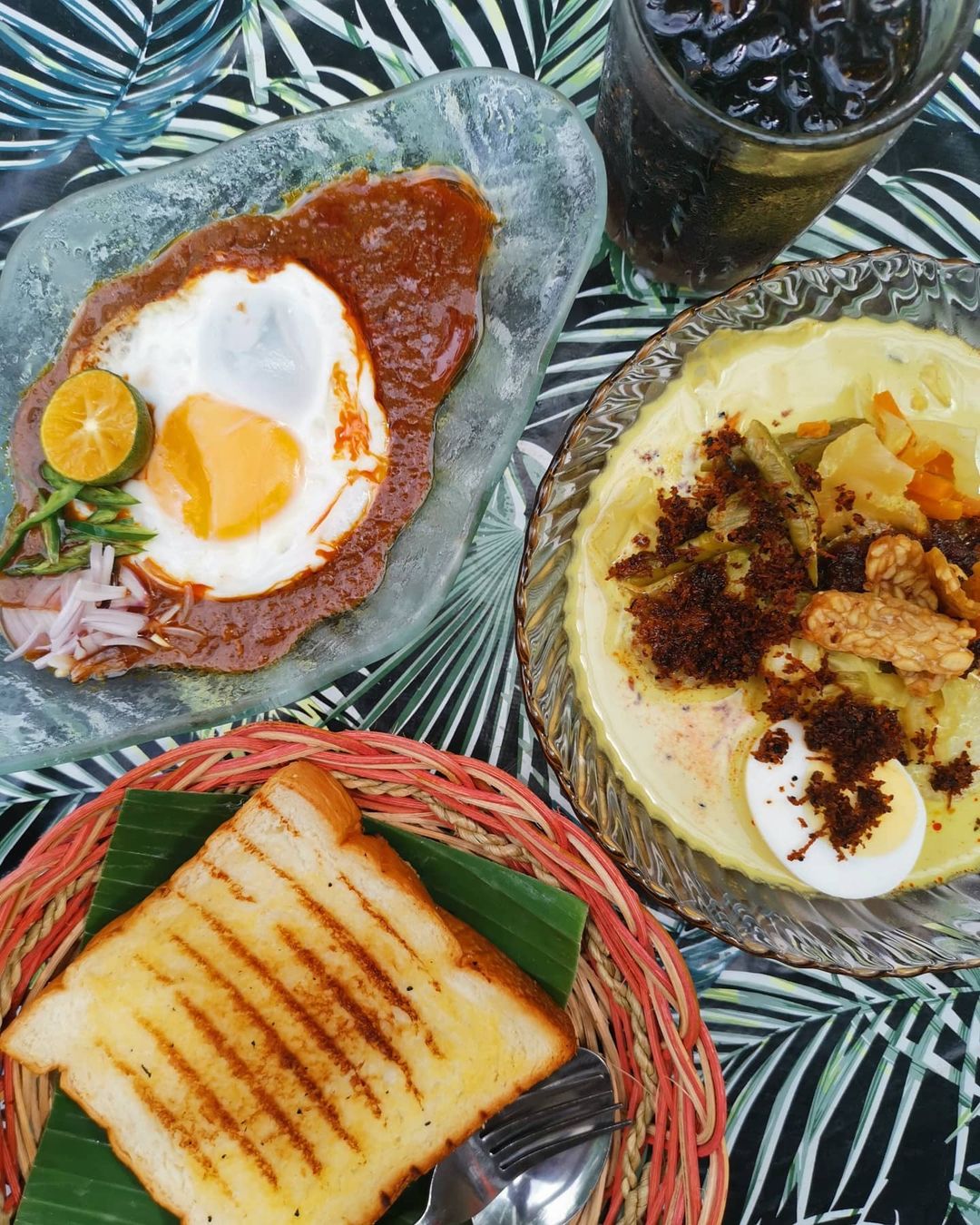 Image credit: @kecurrr
This cafe in a bungalow also serves smaller plates for those who prefer breakfast dishes that are light on the stomach. We recommend trying a Southern speciality, Kacang Pool (RM9) – a creamy breakfast dish made from broad beans and minced beef.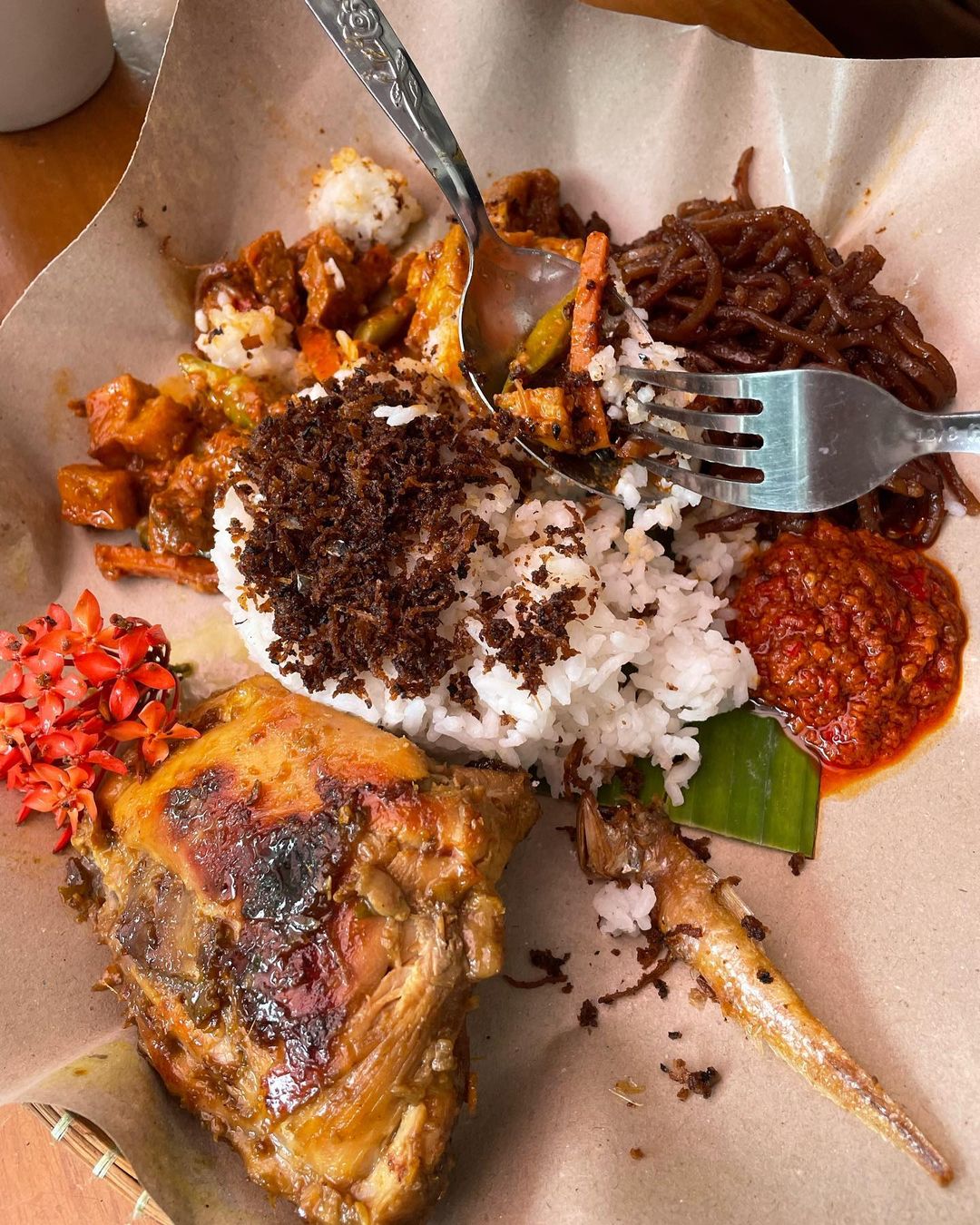 Image credit: @linz_zin
Kecur also serves other local breakfast and lunch staples like Soto Ayam (RM9) – a clear, herbal chicken broth served with pressed rice cakes, shredded chicken and begedil, or potato balls.
Or try their Nasi Ambeng (RM15), a localised Javanese rice dish that comes with several sides such as ayam ungkep and sambal goreng jawa, and has generous portions that will fill you up while you take on your day.
---
Kecur, a family-run cafe that serves Johor comfort food
---
Located in Bukit Damansara, Kecur is a good spot to drop by for Johor comfort food to have with your friends and family. Make sure to come early if you're planning a trip here, as the seatings are limited, especially during the weekends.
Address: 64, Jalan Setiakasih, Bukit Damansara, KL
Opening Hours: Tue – Sun 8.30AM-8.30PM (Closed on Mondays)
Telephone: 012-665 6790
Check out these places for food recommendations nearby:
---
Cover image adapted from: thebakers planner / Google Maps, @reiroro and thebakers planner / Google Maps
This article was updated on 14th March. 
Get more stories like this!
Drop us your email so you won't miss the latest news.