Kuantan cafes with aesthetic interiors
---
Kuantan is known for its breathtaking nature gems that include waterfalls and mangrove forests. As you're bound to feel peckish after exploring these attractions, we've compiled this list of visually appealing cafes in the capital city of Pahang for a food-venture with your kakis.
They include modern and old-school cafes that serve just about everything for a hearty brunch – speciality coffee, all-day breakfast sets and pretty desserts included.
---
1. Rona By Kayuwoods – flower cafe with pretty desserts
---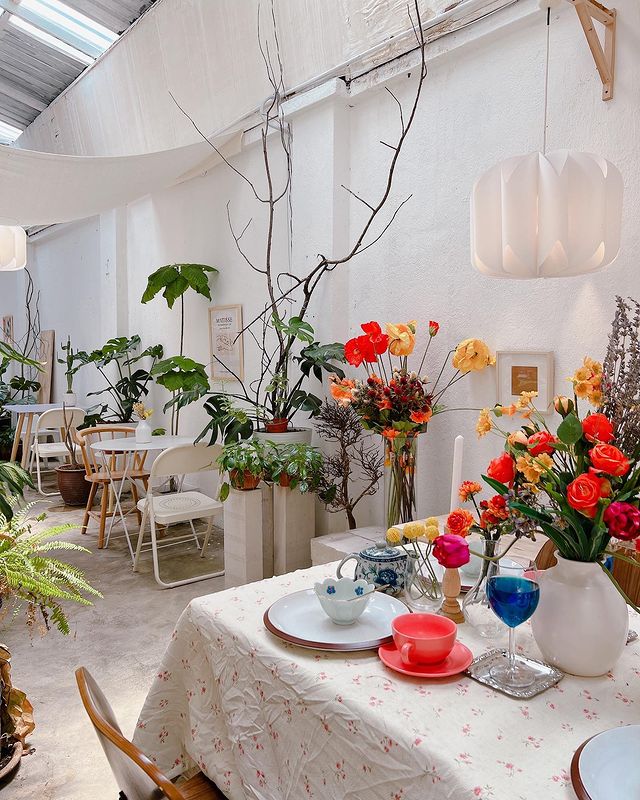 Image credit: @ronaandflowers
Rona By Kayuwoods looks like something straight out of a Pinterest mood board. Housed inside a cosy flower shop, this dessert cafe is decorated with fresh flowers and live plants to take in while you dine on the cafe's array of equally pretty desserts and drinks.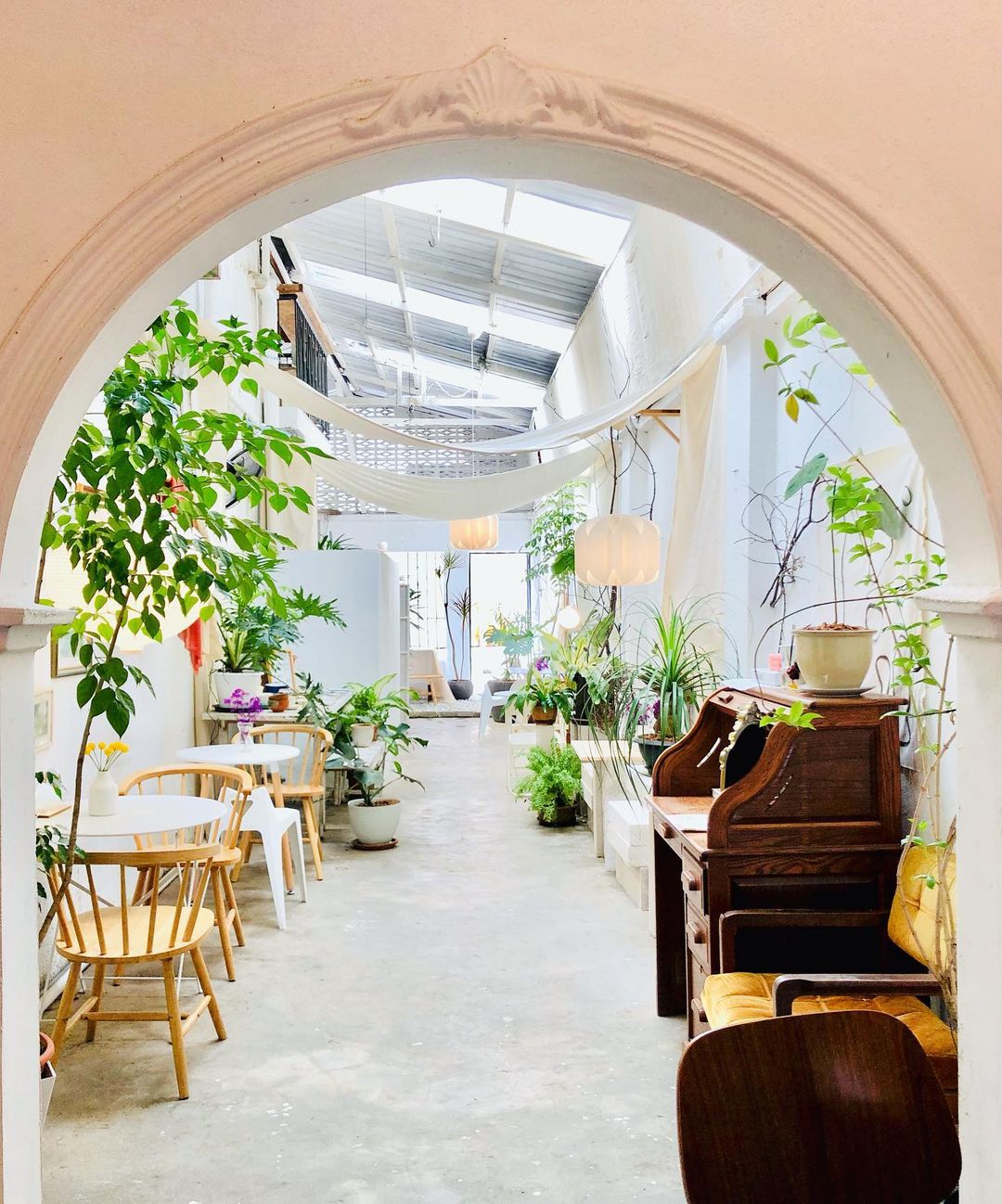 Image credit: @qilasyuko
Whether you're looking to catch up with your besties over light bites, or just sate your sweet tooth, the cafe's relaxing atmosphere is great for a chill brunch with desserts as mains.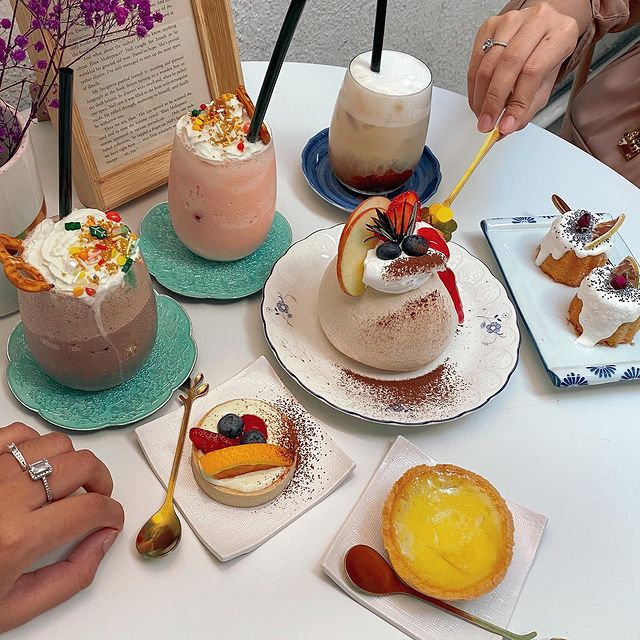 Image credit: @nasrinaanasir
Unlike desserts at most cafes, the ones served at Rona is a feast for the stomach and eyes. There's the classic Lemon Cake (RM12) and Cheese Cake (RM15), as well as more unique ones – Pavlova (RM18), and Fruit Tart (RM12) garnished with delicate flowers.
Other options include croffles (RM22/each), soft cookies (RM5/each), and pastries such as croissant (RM10) and puff (RM10).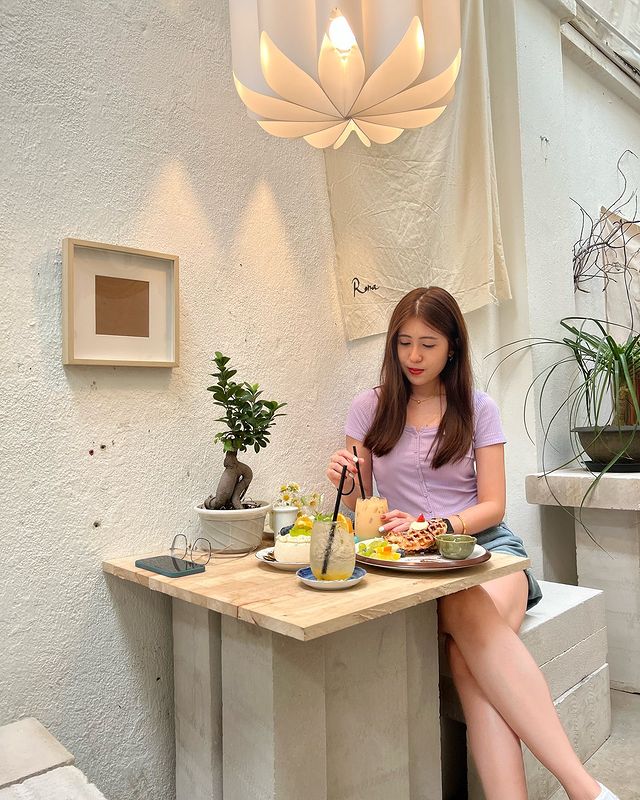 Image credit: @tingru1107_
If you're especially hungry after exploring the city, their sister cafe Lena Plant Cafe serves heartier meals and is located just a stone's throw away.
Address: G 56, Jalan Besar, 25000 Kuantan, Pahang
Opening hours: 1PM-10PM (Closed on Mondays and Tuesdays)
Telephone: 013-477 8232
Rona By Kayuwoods Instagram
---
2. Kohi-ya – minimalist cafe with Japanese food
---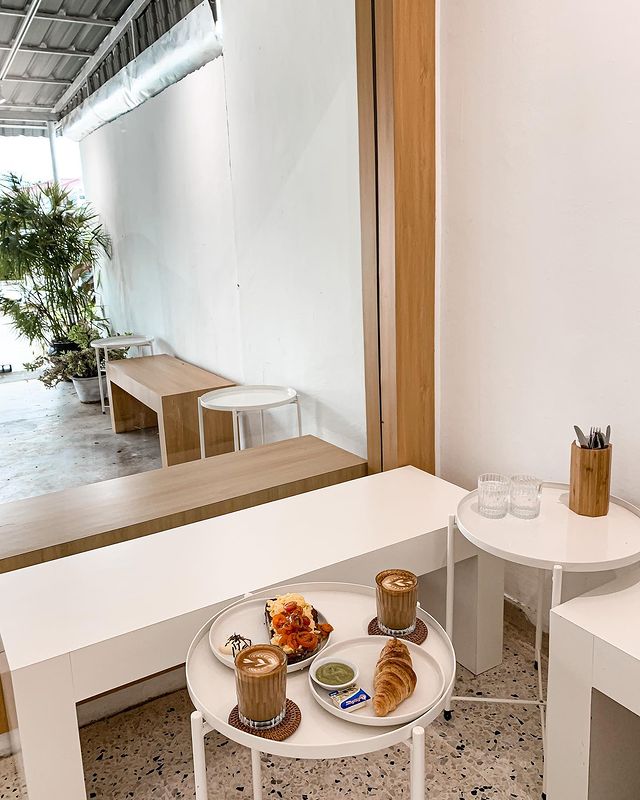 Image credit: @frothedmylk
Those in Kuantan who are craving hearty Japanese food can head to Kohi-ya, which serves ramen, sando and more. Tucked in a quaint neighbourhood, this spot is worth your visit if you prefer zen-like cafe spaces.
The cafe takes on the Japanese minimalism concept with simple decor items comprising wood and white furnishings, alongside their offering of Japanese-inspired meals.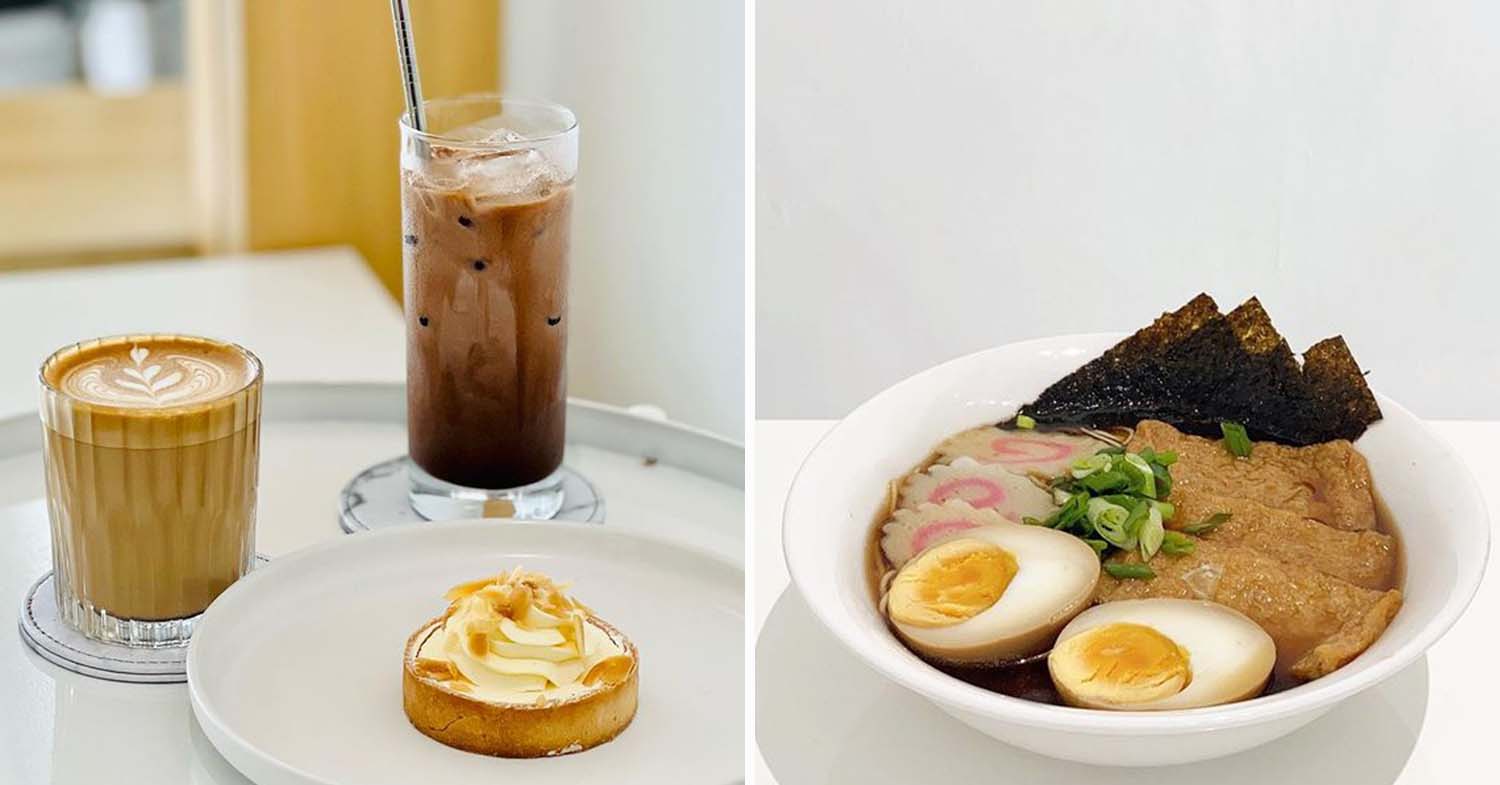 Image adapted from: @kohiventures and @justnicebyn
Their menu ranges from light bites such as their fluffy and eggy Tamago Sando (RM12), to hearty bowls of Shoyu Ramen (RM21). They also serve freshly baked sourdough (from RM9) and croissants (RM9/each), which pairs well with their coffee drinks.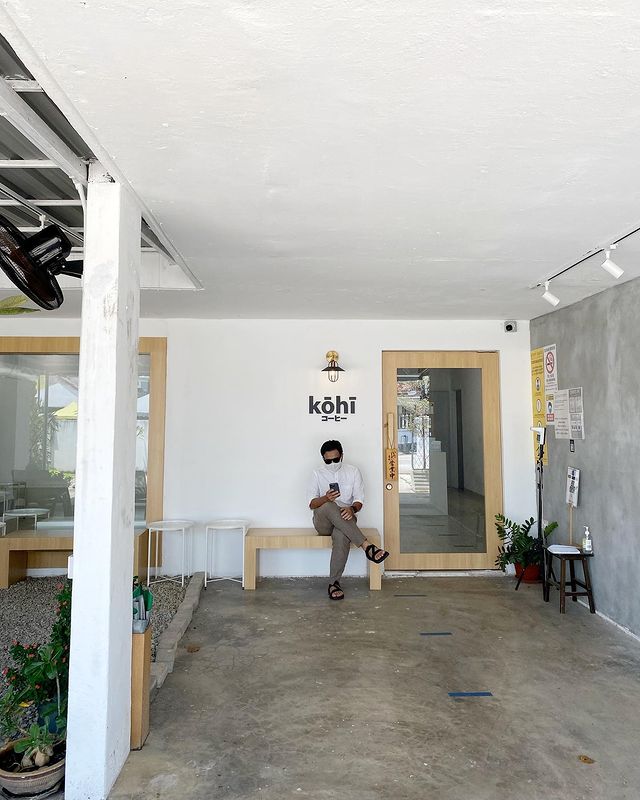 Image credit: @nitahamdan
Some speciality coffee made with imported beans that you can order include Ethiopia (from RM9), Brazil (from RM12) and Kenya (from RM12). For tea lovers, there's the floral and fruity Cherry Japonais (RM13), or Shiso Mint (RM13) for a refreshing, minty concoction comprising Arabian mint and Japanese shiso leaves.
Address: Jalan Kubang Buaya, Taman Mayfair (Green), 25250 Kuantan, Pahang
Opening hours: Tue – Sun 9.30AM-6PM (Closed on Mondays)
Telephone: 016-927 8877
Kohi-ya Facebook | Instagram
---
3. MUKA – industrial-themed cafe with speciality coffee
---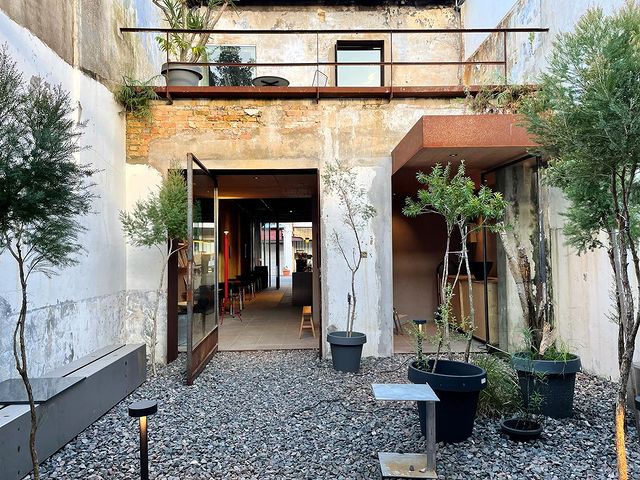 Image credit: @muka.coffee
Resembling a modern art gallery, MUKA has rustic interiors, and an exterior that features unfinished walls and gravel. The industrial vibes at this cafe has been impressing cafe-goers in the city. Opt to dine indoors, or at the cafe's open-air dining area that's suitable for coffee dates as it offers patrons privacy even though set outdoors.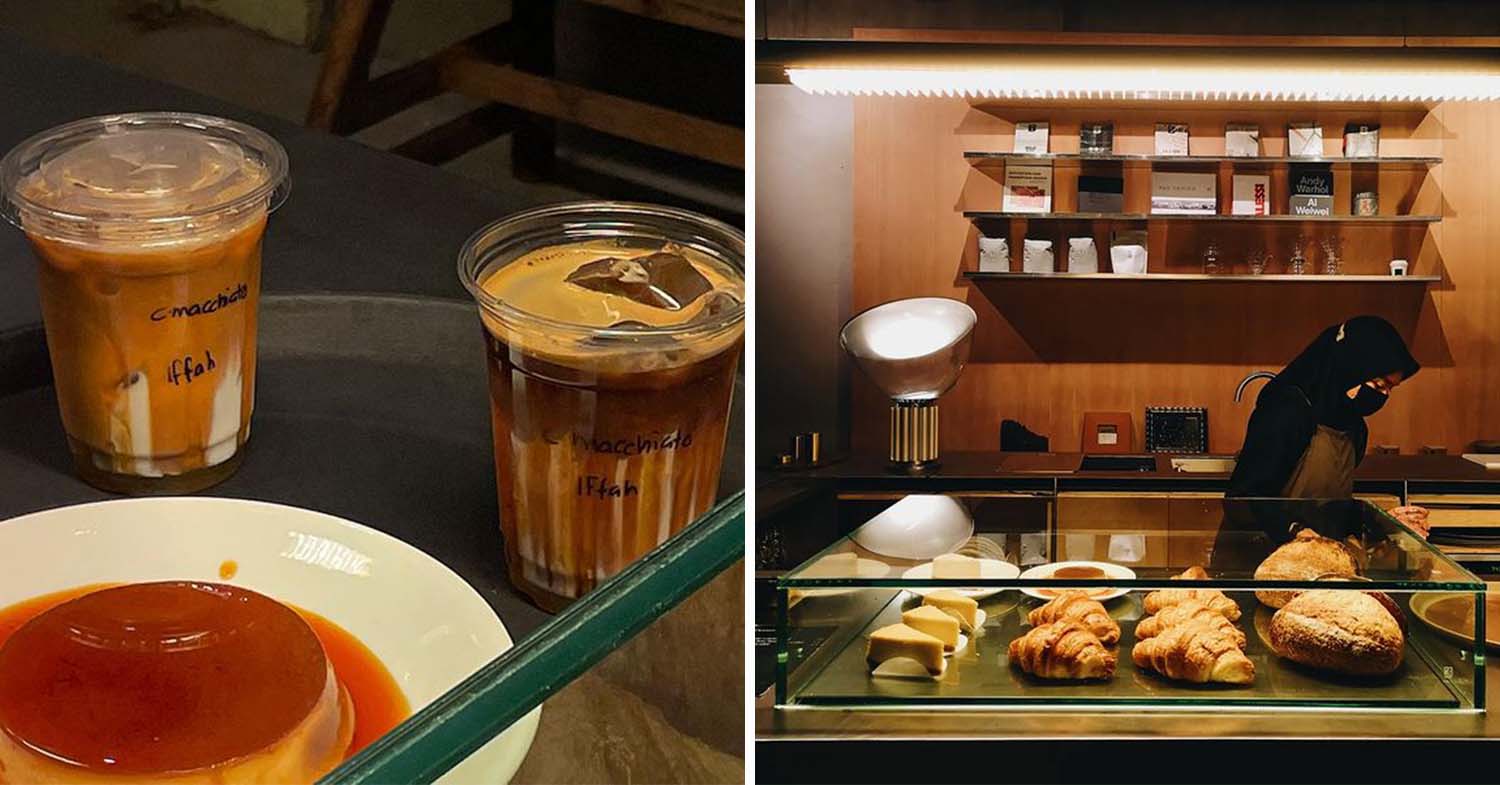 Image adapted from: @muka.coffee and @__solitudez
Apart from the chic decor, MUKA is a treat for anyone who takes their coffee seriously.
They serve single-origin coffee, and switch up their coffee bean selections on a weekly basis. After you place an order for your choice of coffee, they'll even provide you with a detailed description of your drink – including tasting notes and the flavour profile of the coffee beans used in it.
To sample their coffee beans, opt for their smooth Black (from RM8) or White (from RM12) coffee.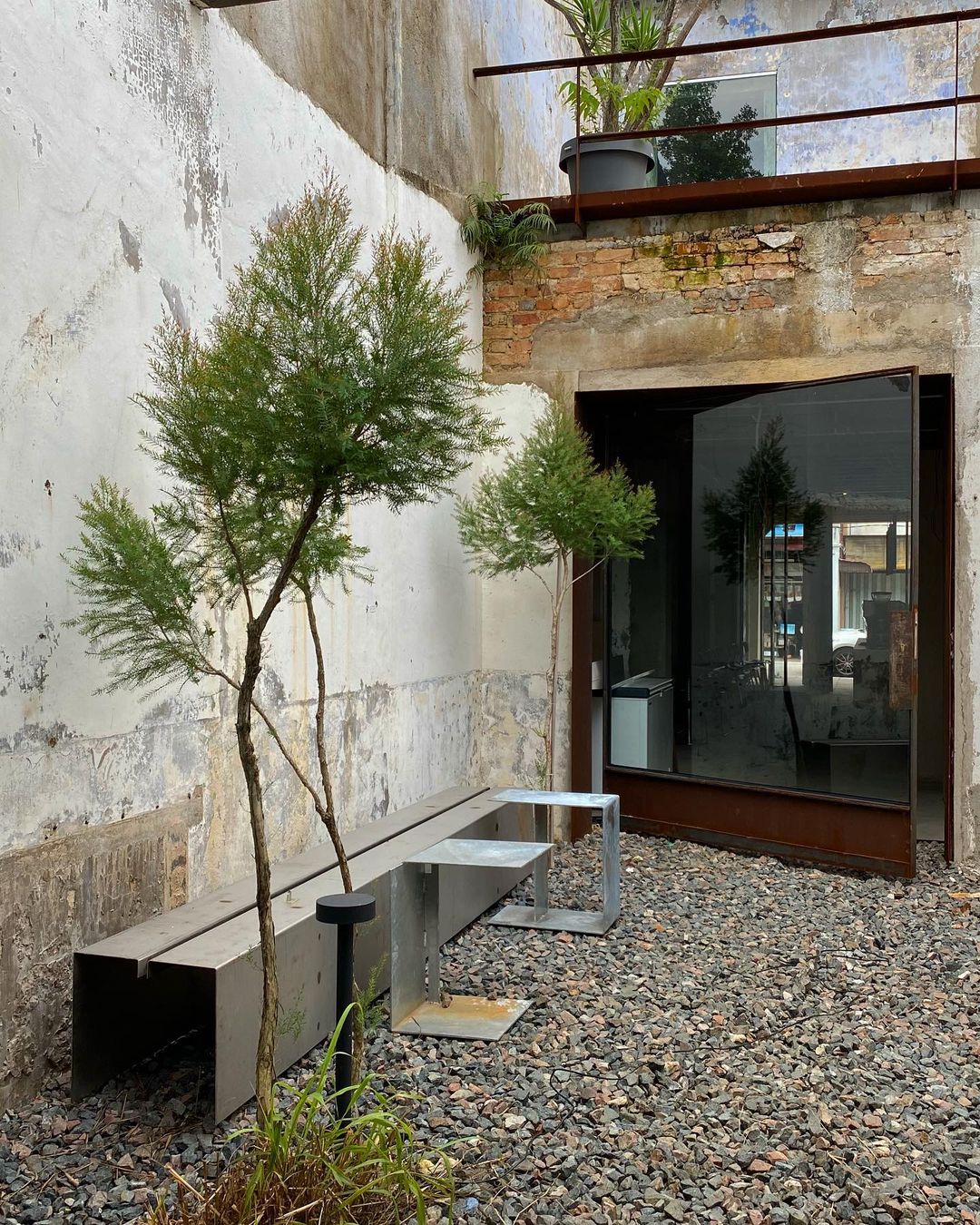 Image credit: @mohdhattaismail
As the cafe primarily focuses on coffee, they have a curated selection of desserts. It includes their best-selling Creme Caramel (RM10), which is a smooth custard coated with caramelised sugar.
Address: 27, Jalan Besar, 25000 Kuantan, Pahang
Opening hours: Thur – Tue 12PM-11PM (Closed on Wednesdays)
Telephone: 014-522 6529
MUKA Facebook | Instagram
---
4. Kuantan Pickers & Kedai Kopi – vintage, old-school cafe with local favourites
---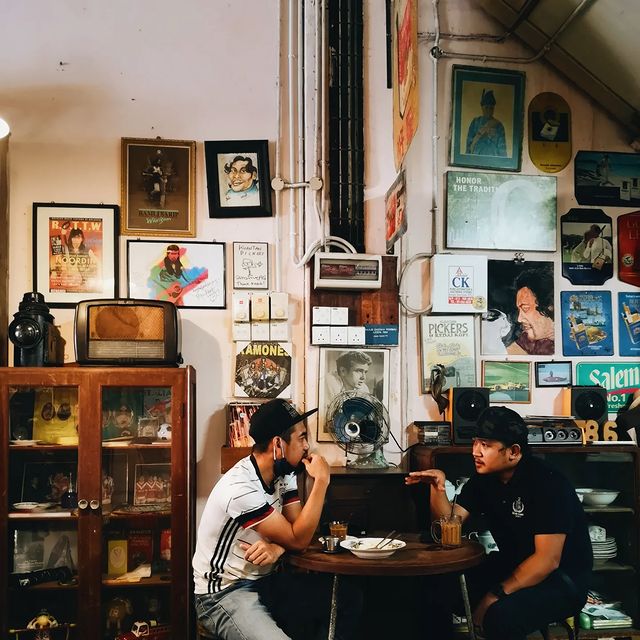 Image credit: @__solitudez
A popular spot in the Kuantan cafe scene is Kuantan Pickers & Kedai Kopi. Here, you can indulge in affordable local delicacies in a space decorated with old-school items, including vintage posters and a radio set.
While these charming and nostalgic furnishings will look good as the backdrop to your photos, it's the cafe's food offerings that has locals dropping by as early as 7AM when they just opened their doors for the day.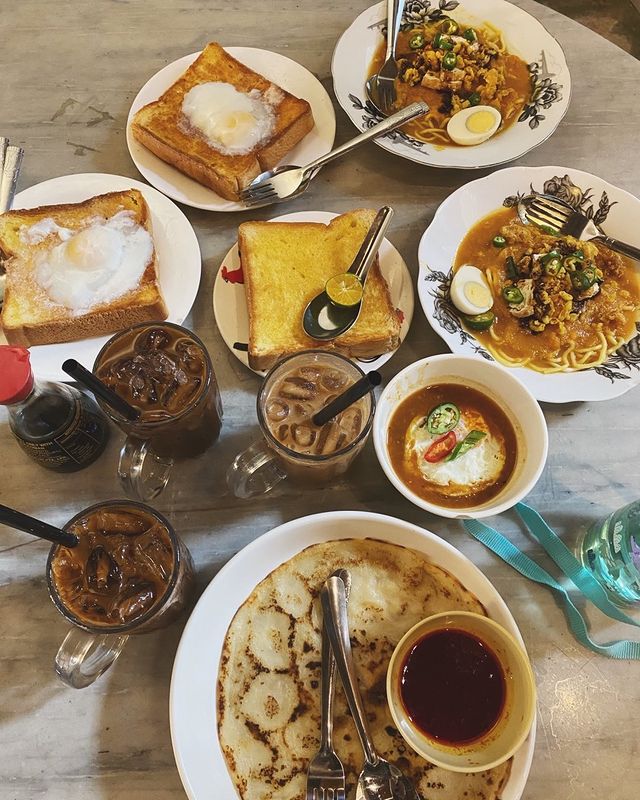 Image credit: @ainaeats_
Some go-to orders for breakfast are their Nasi Lemak Berlauk (RM5) – a classic coconut rice dish served with lauk of the day – and Nasi Dagang (RM5) for coconut milk-steamed rice with gulai ikan and pickled vegetables on the side.
If you're looking to sleep in on the weekends but still enjoy breakfast meals, they have an all-day breakfast menu with food items such as Roti Goyang (RM5) – a slice of toasted fluffy bread topped with runny, half-cooked egg – and Ah Li Mee Rebus Satay (RM10), a thick, slightly sweet noodle dish served with three satay sticks.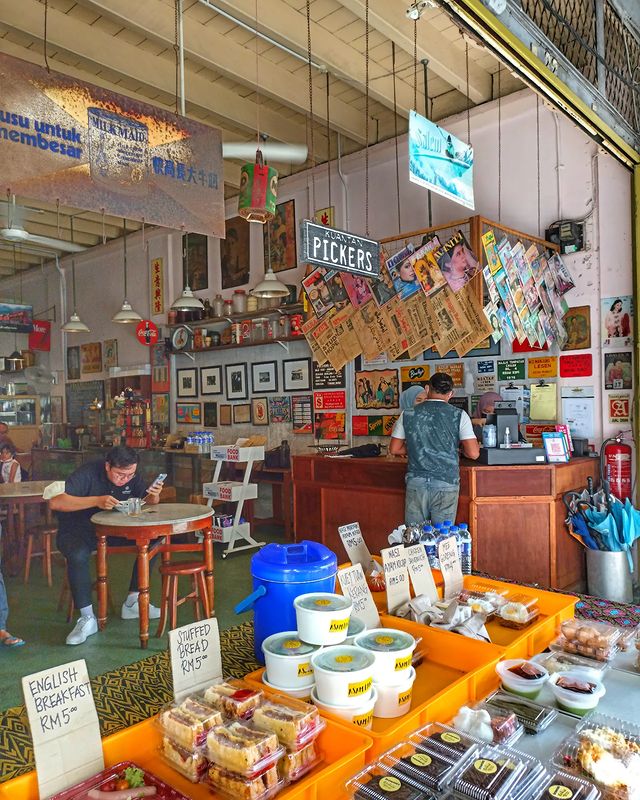 Image credit: @by_lyafrina
Address: 22, Jalan Besar, 25000 Kuantan, Pahang
Opening hours: 7AM-7PM, Daily
Telephone: 014-824 1102
Kuantan Pickers & Kedai Kopi Facebook | Instagram
---
5. The 92's – spacious cafe with wood-fired pizza
---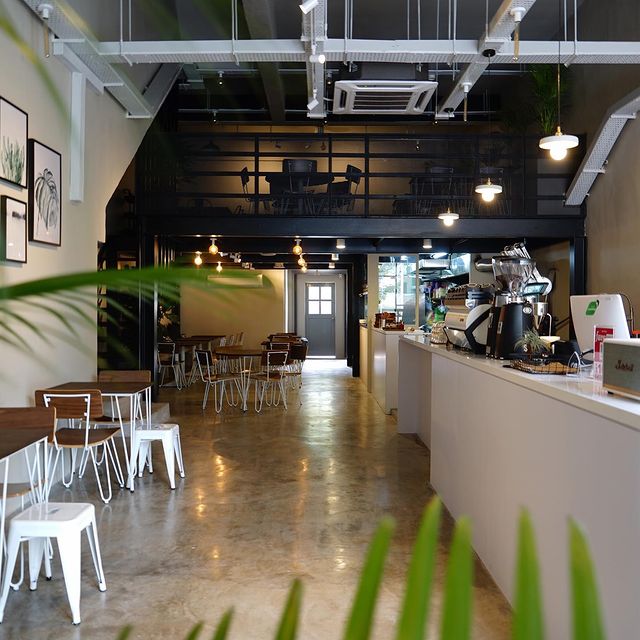 Image credit: @the92s__
Those looking to have quality get-togethers with their friends or family can bookmark 92's Cafe. This chic cafe is spacious and has long tables that are great for larger groups and anyone looking to host special brunch and dinners, for occasions such as a birthday party.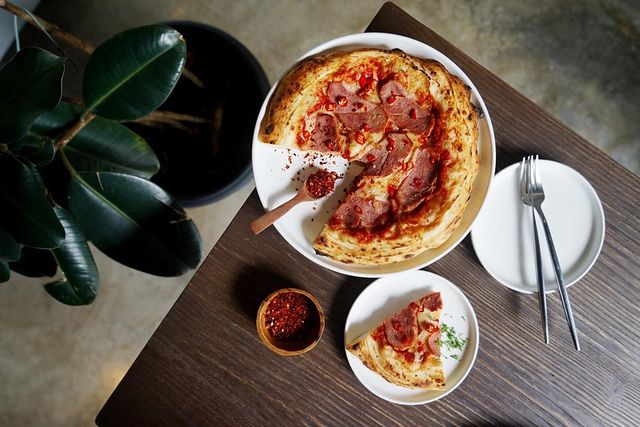 Image credit: @the92s__
This spot serves Western cuisine such as steaks, burgers and wood-fired pizzas. If you're here with your buddies or fam, we recommend ordering their pizzas from their wide array of menu items. One that's highly recommend is their The 92's Signature (RM42.90) – a white sauce-based pizza that is good for sharing, and is an explosion of umami with bonito flakes and smoked salmon.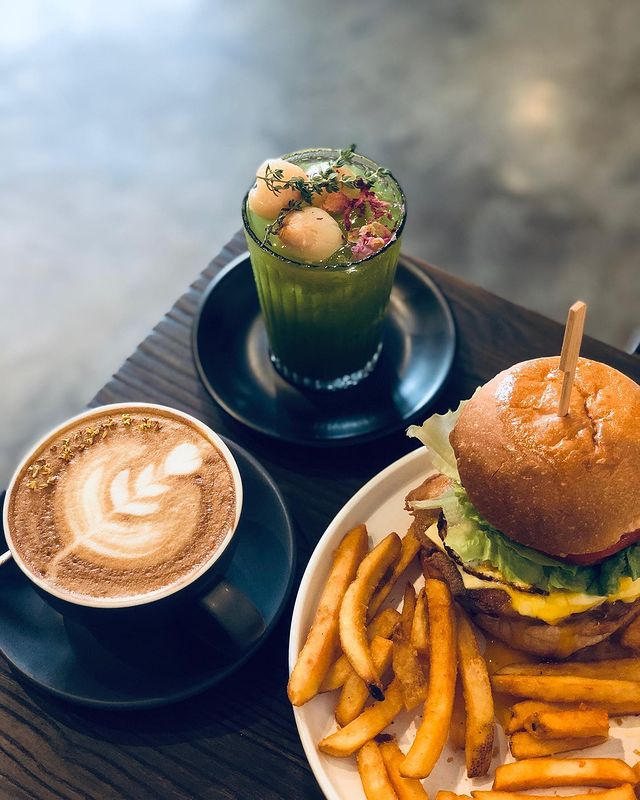 Image credit: @h3.potd
To continue your savoury food-venture, add on their spicy and juicy Cajun Chicken Leg (RM24.90) or The 92's Chicken Burger (RM28.50) – a classic, crispy chicken burger with sunny-side-up egg and fries on the side.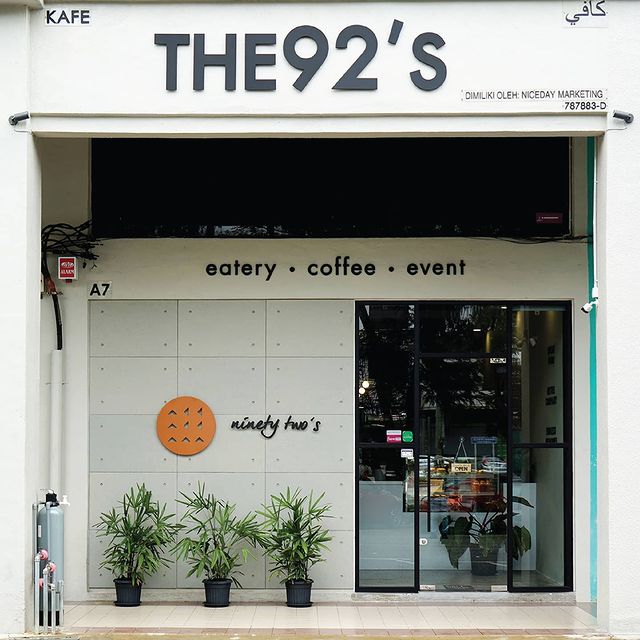 Image credit: @the92s__
Finish your meal off with a refreshing and tangy fizzy mocktail – Tropical Aroma (RM12.90), or Strawberry Latte (RM13) for a milky and creamy option.
Address: A7, Transit Point, Jalan Dato Lim Hoe Lek, Taman Union, 25200 Kuantan, Pahang
Opening hours: 12PM-10PM, Daily
Telephone: 09-509 5877
The 92's Cafe Facebook | Instagram
---
6. 90 Degrees Cafe & Art – art gallery in a cafe with big breakfast plates
---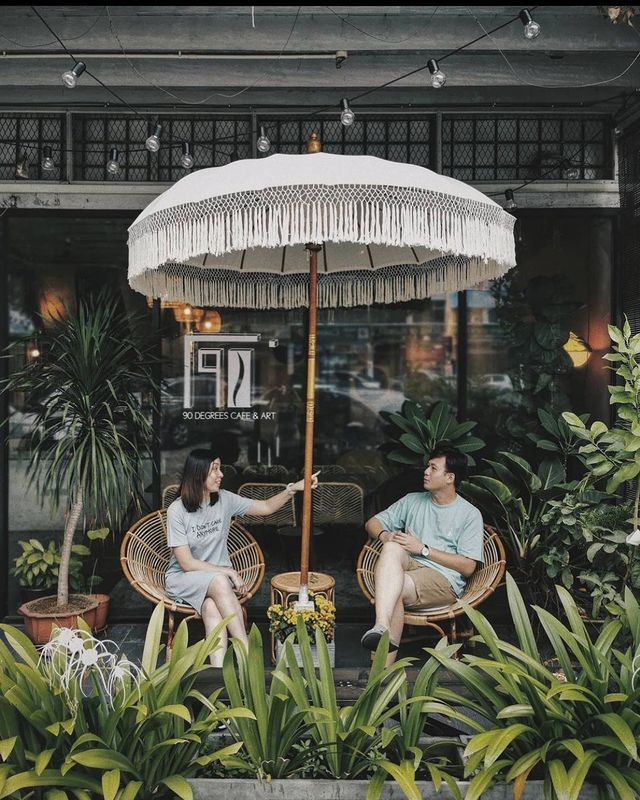 Image credit: @90degreescafe
90 Degrees Cafe & Art is a boho-themed cafe nestled in a pre-war building. Find a pair of rattan seats at the cafe front, which has become a popular photo spot amongst patrons. If you're here early in the morning, you can take advantage of the natural sunlight that floods the cafe from the large windows.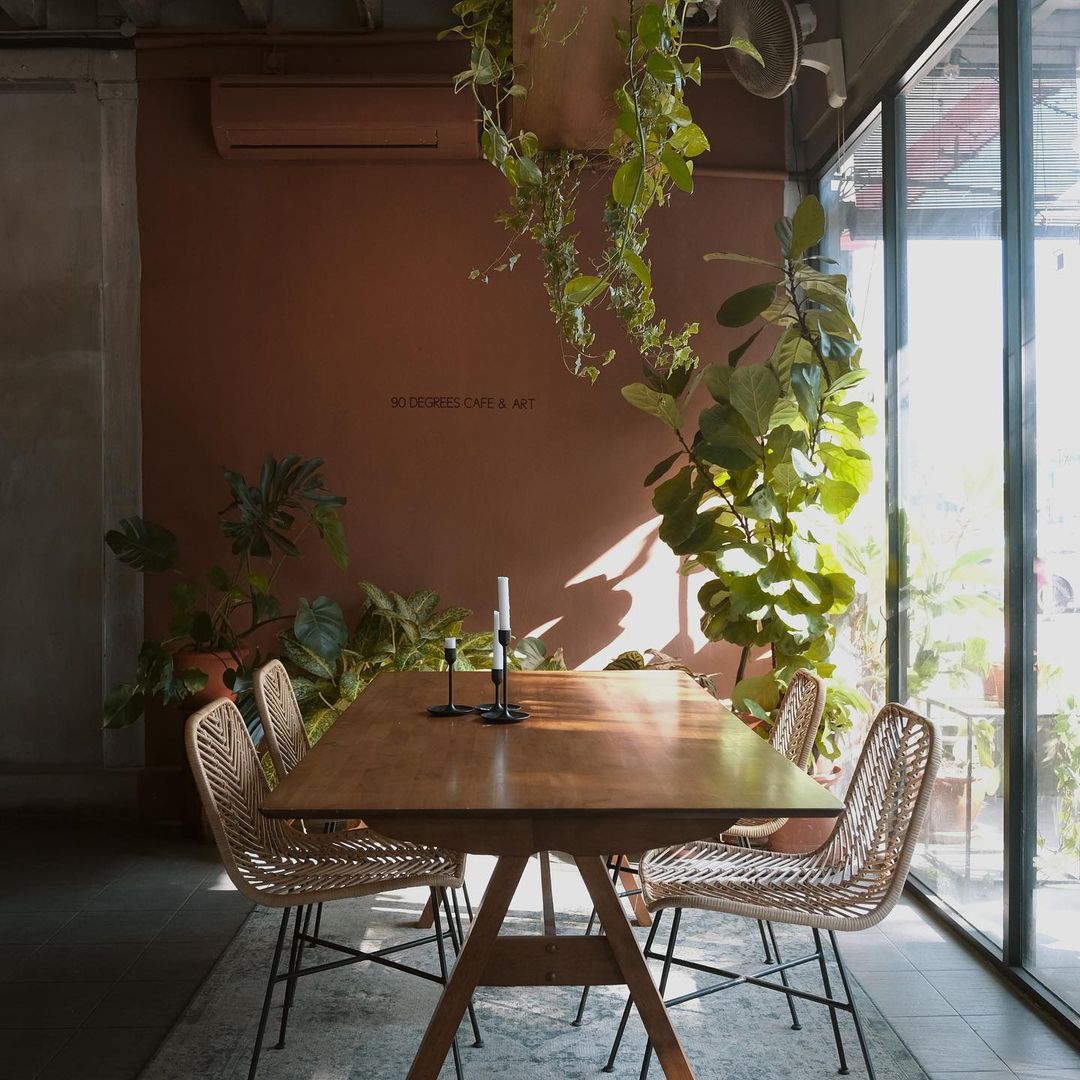 Image credit: @90degreescafe
Aesthetic interiors aside, the cafe serves Melbourne-inspired brunch staples including Jumbo Breakfast (RM26.90). This dish is a hearty and classic big breakfast fare that comprises mashed potatoes, scrambled egg, sausages, turkey ham, grilled tomatoes, side salad and rye toast.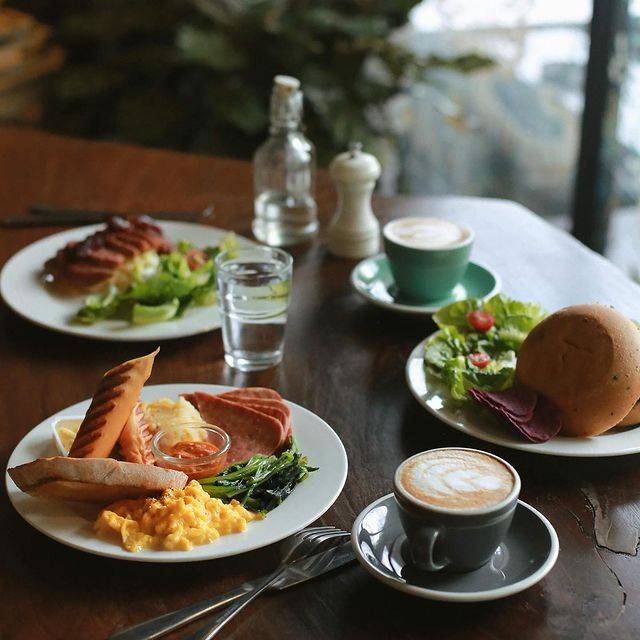 Image credit: @90degreescafe
The cafe also serves a selection of open-faced breakfast sandwiches, such as the Truffle Scramble Egg (RM18.90) that's great for those who prefer a lighter meal.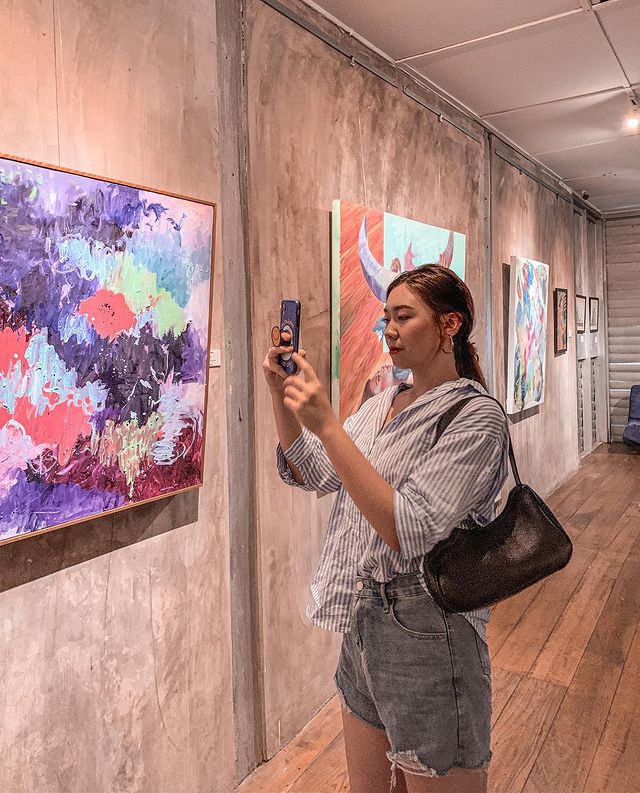 Image credit: @jessyeoh___
Don't leave without paying a visit to the art gallery, located on the second floor of the cafe building. You can discover artworks by young Malaysian artists, and support the local art scene here.
Address: A7, Transit Point, Jalan Dato Lim Hoe Lek, Taman Union, 25200 Kuantan, Pahang
Opening hours: 12PM-10PM, Daily
Telephone: 09-509 5877
The 90 Degrees Cafe & Art Facebook | Instagram
---
7. Loteng – beachside cafe with Western mains & local dishes
---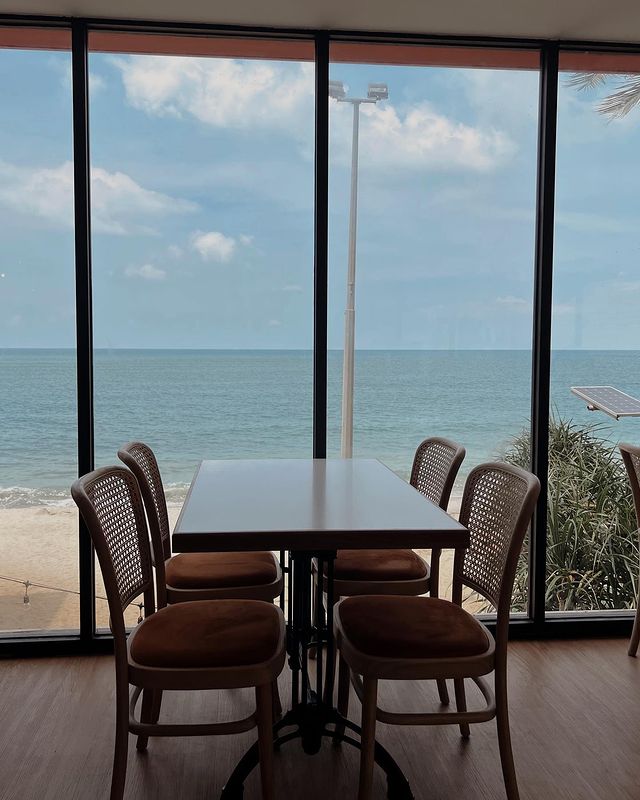 Image credit: @c_zhen11
What's not to love about a lepak spot that overlooks the beach and is open till late? At Loteng, you can dine till 11PM at a breezy alfresco seating area or a cosy indoor dining space, without compromising on the breathtaking views at either spots.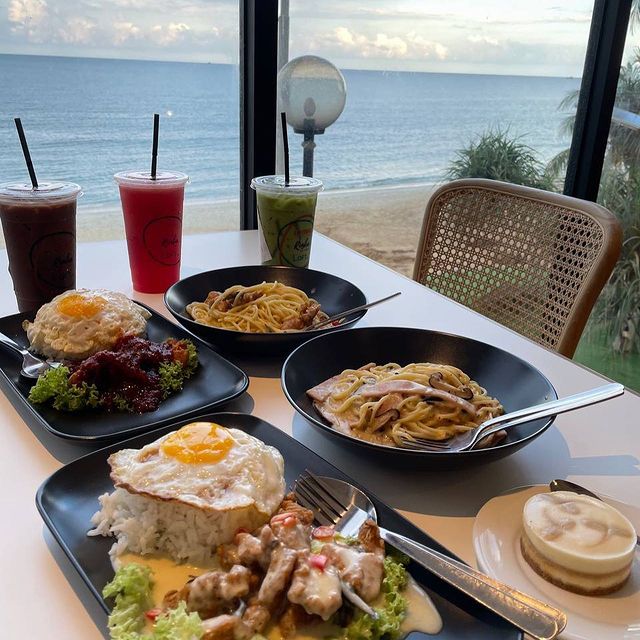 Image credit: @i.nink
This beachfront cafe serves hearty plates of creamy Spaghetti Carbonara (RM12.90) and Ayam Berempah Rice With Tom Yum Soup (RM13.90). If you're coming in a group, you can start off with group-friendly snacks such as the Chessy Lava With Beef Bolognese Sauce Fries (RM12.90) for crispy french fries topped with beef ragu and creamy cheese.
Pair your meal with the tangy and refreshing Honey Asam Boi (RM12.90), or classic Kopi Ping (RM7.90) for an extra caffeine kick. There's also a variety of mini cheesecakes to order, including Lotus Biscoff (RM8.90) and Sinful Mango (RM11.90). 
Address: Jalan Telok Cempedak, 25050 Kuantan, Pahang
Opening hours: 12PM-11PM, Daily
Telephone: 012-944 3700
Loteng Facebook | Instagram
---
8. Kula Cakes – cake house with affordable cheesecakes
---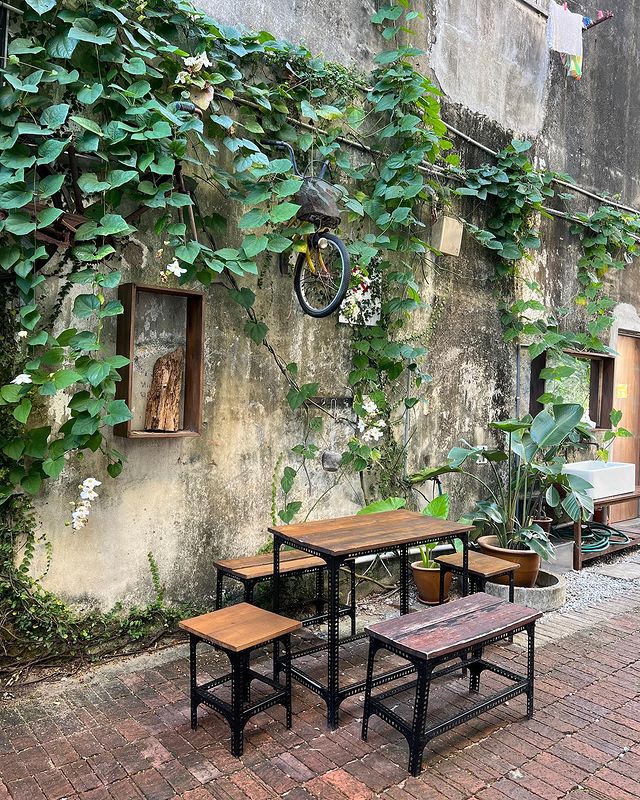 Image credit: @weisan1204
Kula Cakes is a popular cake shop known for their creamy mango cheesecake. It's also easily accessible, as it's located just a 3-minute drive from Kuantan Parade, a popular mall in the city.
Customers who prefer to dine in and enjoy their cakes can do so at an alley, just next to the cake shop. The space features simple outdoor seating to gorge on their desserts, with a backdrop of colourful murals and picturesque corners where you can take photos for the 'gram after your meal.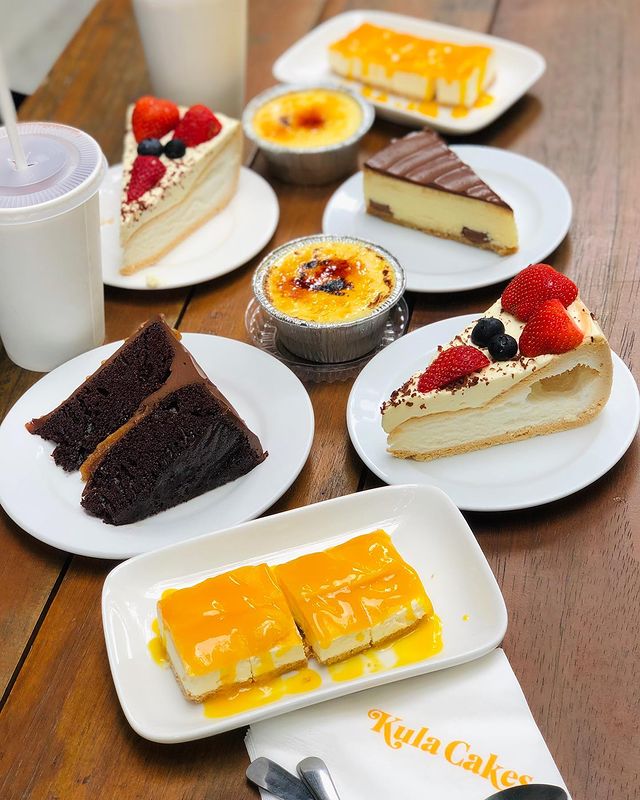 Image credit: @diari.archive
One of Kula Cakes' best-selling items that's popular among locals and tourists alike is the Mango Cheesecake (RM8.90). This dense cheesecake is topped with a generous amount of mango slices and drizzled with thick mango sauce. The light and airy Pavlova (RM11.90) with fresh berries on top is also worth a try.
Besides their cakes, they have a decent selection of drinks for you to cool down with. The Pandan Cooler (RM5.50) is an aromatic and refreshing drink with a twinge of pandan and lime, while the Iced Coffee (RM4.50) goes well with the sweet cakes.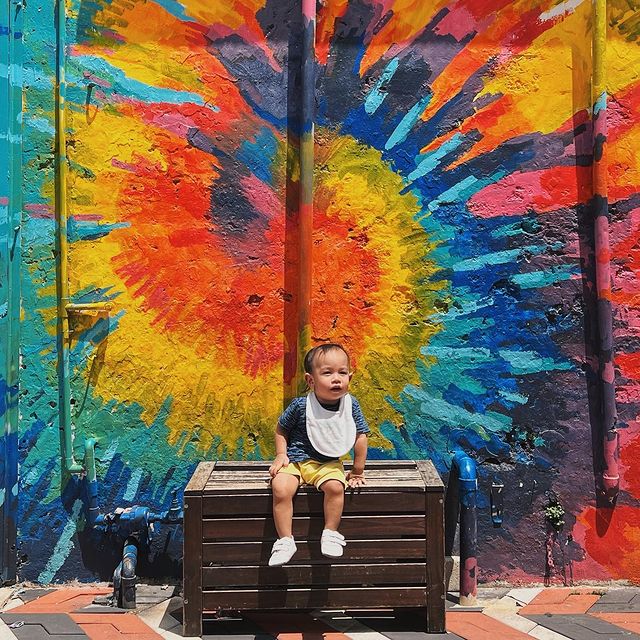 Image credit: @hanaariffin
Kula Cakes' delectable desserts and spacious dining area makes it an ideal spot for tea time with the family. The Insta-worthy alley just next to the dessert cafe is an added plus.
Address: 96, Jalan Besar, 25000 Kuantan, Pahang
Opening hours: 11AM-6PM (Closed on Mondays)
Telephone: 017-971 1396
Kula Cakes Facebook | Instagram
---
Cafes in Kuantan with aesthetic interiors
---
Pahang's cafe scene has been booming in recent years, with many of them mushrooming in its capital city, Kuantan. So, after a day of exploring local beaches and more, you can bookmark this list of aesthetically pleasing cafes located in Kuantan to grab brunch or just indulge in desserts at.
Also check out these attractions in Pahang:
---
Cover image adapted from: @ronaandflowers , @mohdhattaismail, and @90degreescafe
Get more stories like this!
Drop us your email so you won't miss the latest news.