Local comedy Malay movies 
---
Hari Raya marks the end of the fasting month of Ramadan with food, family, and friends. While celebration styles vary among individuals and families, if there's a television set somewhere in the house you can bet that it'll be on, playing festive tunes or programmes.
While there are plenty of entertaining Malaysian movies to watch with the whole fam, we rounded up 9 local comedy movies to revisit this Raya. Whether you catch these flicks on local TV, or stream them on Netflix, they'll be sure to bring on the laughter and smiles this festive season.
---
1. Kongsi Raya
---
Video credit: Netflix Asia via YouTube
Released in 2022, this light-hearted movie tells the story of Sharifah, a TV producer and daughter of a famous chef, who falls in love with Jack, a Chinese chef following in the footsteps of his father – who is also a seasoned chef. 
Needless to say, their relationship faces objections from both of their long-feuding chef fathers. Viewers will laugh-out-loud and even tear up a little watching Sharifah and Jack overcome challenges and setbacks caused by their fathers, who end up in a heated culinary duel on TV.
And the stakes: whether Jack will be allowed to marry his love. 
Main cast: Qasrina Karim, Wilson Lee, Harith Iskandar, and Chew Kin Wah.
---
2. Syif Malam Raya
---
Video credit: United Studios via YouTube
If you like your comedies with a side of spookiness, Syif Malam Raya is sure to be right up your alley. Directed by Ghaz Abu Bakar, this 2020 release follows Syif and his friends who experience supernatural occurrences at the rural clinic they work at during the festive season of Hari Raya. 
As the night wears on, strange things begin to happen at the clinic. Patients mysteriously disappear, and the group begins to encounter ghostly apparitions and eerie sounds. As they investigate the source of the hauntings with plenty of hijinks along the way, they uncover a dark secret that threatens them. With the help of a wise old woman and a determined police officer, they must confront the malevolent spirits and put an end to the terror.
Main cast: Fadlan Hazim, Nabila Huda, Nadia Brian, and Azhan Rani.
---
3. Pisau Cukur 
---
Video credit: Red Communications via YouTube
If romantic comedies are more your thing, Pisau Cukur (2009) follows the beloved rom-com plot: two best friends, Bella and Intan, board a luxury cruise ship to find adventure – and more importantly, rich husbands.
Despite the fact that they bump into three Datuks right away, things go awry when one of those rich men get murdered. A murder investigation is carried out by a private detective who also happens to be onboard, with the besties somehow getting involved. 
Psst, you can spot a cameo by Malaysian-born Hollywood star, Henry Golding, who starred in the film before his breakout role in Crazy Rich Asians.
Main cast: Maya Karin, Aaron Aziz, Adlin Aman Ramlie, and Sharifah Amani.
---
4. I Know What You Did Last Raya
---
Video credit: Promo2TV3 via YouTube
A cheeky parody of the American slasher film, I Know What You Did Last Summer, local film I Know What You Did Last Raya (2004) follows four friends – Remie, Rayyan, Afiq, and Alia – who reunite during Hari Raya after being apart for several years.
While reminiscing about their childhood memories, they accidentally kill a man with their car while their way home from a party. Fearful of the consequences, they decide to cover up the crime and make a pact to keep it a secret. However, when they return to their normal lives, strange things start to happen and they begin to receive anonymous messages from an unknown individual threatening to reveal their secret. 
Main cast: Erra Fazira, Mazlan Senario, Zamarul Hisham, Azlee Senario, Waheeda, and Ebby Yus.
---
5. Raya Tak Jadi
---
Video credit: AsiaMediaTVnetwork via YouTube
Directed by Abdul Razak Mohaideen, Raya Tak Jadi (2011) tells the story of two brothers planning a trip back to their hometown to celebrate Hari Raya. But not all goes according to plan when they find a mysterious man hidden in their taxi's bonnet.
Much to their surprise, the man turns out to be the holder of a Royal Stamp and was kidnapped by a wealthy businessman who sells dates. A comical adventure awaits the siblings who need to brave and upstage the kidnappers before their whole family gets into trouble.
Main cast: Saiful Apek, Johan, Iedil Putra, Wan Sharmila, Noreen Noor, Mak Jah, Mohd Farid Wari, and Jalaluddin Hassan
---
6. Lagenda Budak Hostel
---
Video credit: MetrowealthPictures via YouTube
Directed by Sharad Sharan, Lagenda Budak Hostel (2013) tells the story of a group of students who live together in a hostel, as they attend university and face various challenges in completing their studies. 
These students, who come from different backgrounds, must face the challenges of academic life, friendship, and romance all at once. And as those of us who attended college can recall: it's no walk in the park. Adding to their coming-of-age growing pains is the presence of a strict hostel warden and a rival group of students who make their life that much harder. 
Main cast: Adi Putra, Along Eyzendy, Fizz Fairuz, and Nora Danish.
---
7. Three Widows Against The World
---
Video credit: GSCinemas via YouTube
A trio of makciks may not be the first thing that comes to mind when you think of lead heroines. But Midah, Rohayu, and Ani in the Malaysian flick, Three Widows Against The World (2022),certainly are. They are die-hard fans of a singer Aiman Zalini, who recently announced his last concert. As any fan would, they try their very best to do everything they can to raise money for tickets. 
To do so, they create an additive-free, all-natural, non-tobacco vape juice business. And to their surprise, the vape formula becomes a success and their dream to see the superstar in person becomes a reality. However, things take a downward turn when their vape juices turn many of their clients sober – thus causing problems for drug cartel bosses. A hilarious chain of events then happens, which changes their lives forever. 
Main cast: Khatijah Tan, Normah Damanhuri, Raja Azura, and Norman Hakim.
---
8. Big Brother Fadil
---
Video credit: fiq000s via YouTube
Malaysia's answer to Kung Fu Hustle is Abang Long Fadil (2014), a movie with epic superhuman stunts and a distinct comedic touch in the action scenes. It follows the titular character, Abang Long Fadil, a former gangster who is trying to turn over a new leaf and start a new life. However, he's forced to return to his old ways when he gets dragged into a feud between two rival gangs – and when his best friend ends up in prison.
Main cast: Zizan Razak, Shaheizy Sam, Kamal Adli, and Cat Farish.
---
9. Nana Tanjung
---
Video credit: TV3 MALAYSIA Official via YouTube
Nana Tanjung (2006) is a comedy film about family bonds. It tells the story of a widower and strict father to his three daughters, Nana Kassim, who refuses to let a man named Akhbar Khan fall in love with his eldest daughter, Khairunisa. In a bid to change his staunch ways – and plans to marry Khairunisa off to another man – the daughters play matchmaker with their father and his old lover.
However, the twist comes when Nana announces that he is already engaged.
Main cast: Ainul Aishah, Saiful Apek Saiful Apek, Mohd Hafiz Mohd Hafiz, and Adzlan Hasan Adzlan Hasan.
---
– Bonus –
---
Showtime 1958
---
Video credit: Netflix Asia via YouTube
We look forward to good food and meaningful reunions during Raya – but it's the tunes that help put us in the festive mood leading up to the celebrations.
A musical drama based on true events, Showtime 1958 (2020) follows the legendary P. Ramlee and Jamil Sulong, and the story of how the iconic Selamat Hari Raya song was born backstage at a variety show – which was broadcasted to help raise money for studio workers who lost their jobs before Eid.
You'll want to prep with some tissues for this one – the film also partially delves into the story of how Ramlee met and fell in love with Saloma, another prolific singer.
Main cast: Amai Kamarudin, Shah Iskandar, and Bell Ngasri.
---
Polis Evo
---
Video credit: Astro Shaw via YouTube
If your family prefers more action-packed movies, Polis Evo (2015) follows Khai and Sani, two policemen forced to work together to bring down a notorious gangster. The duo's dynamic is unmistakable in classic action films – Khai is a young and impulsive police officer who dreams of being a part of the Special Action Unit (UTK), while Sani is a seasoned police officer who was recently transferred to KL from a small town.
Despite their differences, the two cops must put their personal issues aside and work together to solve a crime that threatens the safety of the city. 
Main cast: Shaheizy Sam, Zizan Razak, Nora Danish, Amerul Affendi, Pablo Amirul, and more.
---
Malay comedy movies to stream on Netflix this Hari Raya
---
Comedy movies are definitely mood boosters – and no matter the time of the year, or day of the week, it's always good to break out into laughter. As Raya marks a meaningful time spent with family, gather everyone in your fam and put on one of these Malay comedy movies that are available to stream on Netflix.
TheSmartLocal Malaysia wishes all Muslim readers a happy Hari Raya Puasa, and all Malaysians a happy weekend.
If you prefer to stream spine-thrilling dramas instead, here are 27 Malaysian horror movies to watch.
---
Cover image adapted from: IMDb, IMDb, IMDb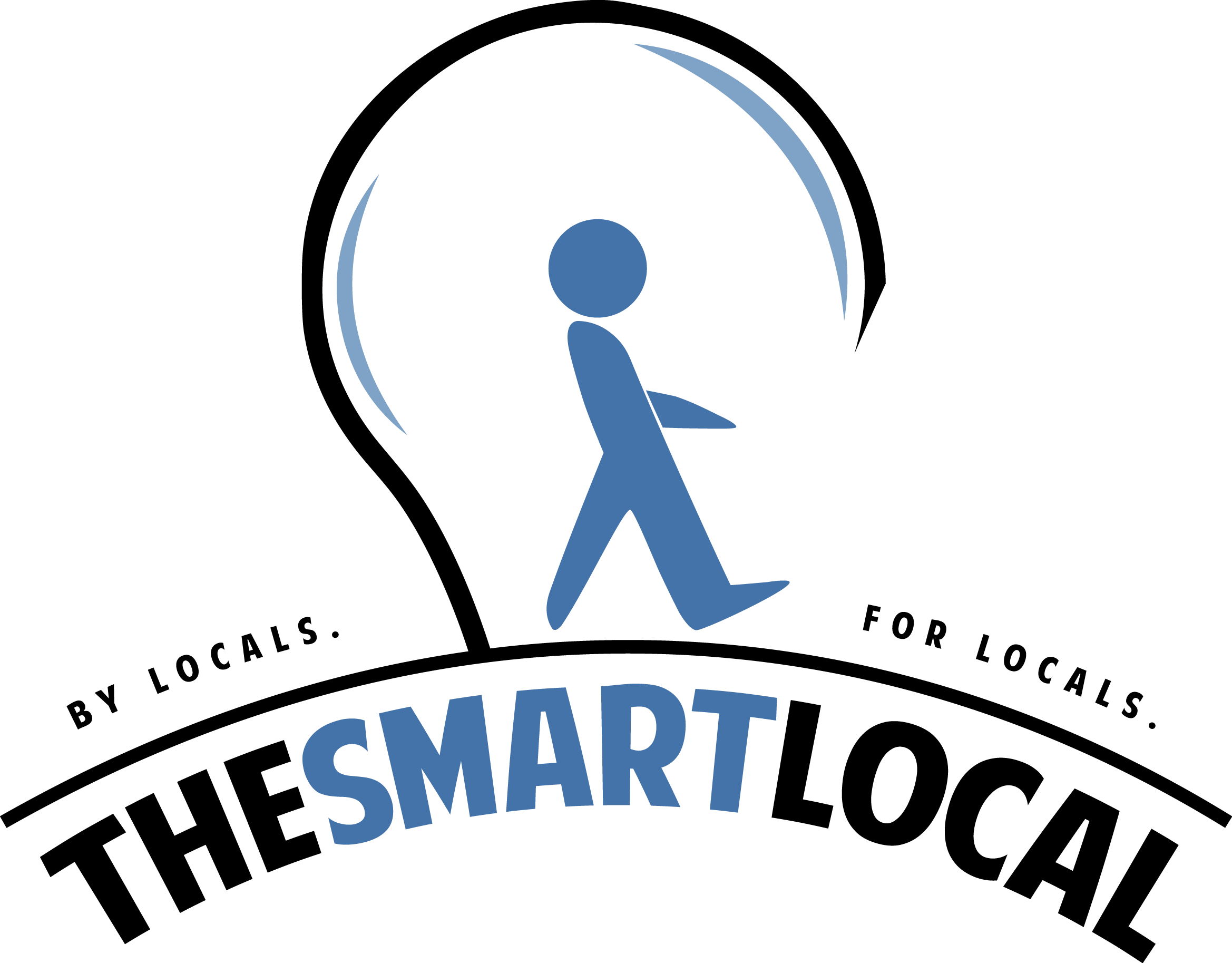 Drop us your email so you won't miss the latest news.