Malaysian movies streaming on Netflix
---
The weekends are a good time to catch up on our Netflix to-watch list. From new Western releases to Korean films, some of us may even exhaust everything at one point given all the time we had to spend at home. 
But let's not forget that our own country has produced plenty of award-winning and entertaining flicks. For those looking to explore the local movie scene, here are 21 Malaysian movies streaming on Netflix to watch.
---
---
1. Pulang – a grandson's quest to find his lost grandfather
---
Video credit: Primeworks Studios – Film
Pulang (2018) tells the story of a man from a small fishing village in Malacca who sailed away in search of fortune and riches, hoping to elevate his social status in the 1940s. Failing to ever return home, his grandson embarked on the same journey he took, with a goal to reunite his grandparents 61 years later.
Starring Remy Ishak, Puteri Aishah, and Alvin Wong, Pulang prompts poignant feelings surrounding patriotism and where the idea of where one's home is. Viewers found it even more riveting upon knowing that it was inspired by true events.
---
2. Rise: Ini Kalilah – 6 individuals define their own meaning of responsibility towards their country
---
Video credit: WebTVAsia
Malaysia's historic 2018 general election was an occasion that will be imprinted in our memories for a long time coming. Now you can relive it on screen through Rise: IniKalilah (2018). 
As its conspicuous title goes, it's a politically themed movie centering around 6 different individuals played by Malaysian artistes including Remy Ishak, Mira Filzah, Mark O'Dea, Shashi Tharan, Sangeeta Krishnasamy, and Jenn Chia. 
The film documents the individuals from all walks of life going about their daily routines, and the turmoil they have to go through in their own ways as the general election draws near.
---
3. Prebet Sapu – a taxi driver and an escort form an unlikely bond over racial and social divides
---
Video credit: Netflix Asia
As a country that is home to a melting pot of races and cultures, Malaysia has seen its fair share of socioeconomic issues unique to each group of people. 
Shining a spotlight on the divides between races, cultures, and socioeconomic statuses in the country, Prebet Sapu (2020), or Hail! Driver, tells the story of a young man, Aman, who comes to KL to look for a job. Due to his colour-blindness and old car inherited from his recently deceased father, he's only able to take up work as an e-hailing driver.
The film is captured entirely in black and white as a metaphor for his condition, as well as the film's themes of loneliness and racial discrimination. Aman meets an escort, Bella, and the two strike up an unlikely bond as "outsiders" seeking a better life in a rapidly developing city – as summed up nicely by Bella in the trailer, who laments, "Big city, small people, tough life". 
Prebet Sapu was also Malaysia's official entry for the 94th Oscars award in the Best International Film category.
---
– Action-packed movies pumped with adrenaline –
---
 4. Paskal – Royal Malaysian Navy battles Somalian pirates
---
Video credit: Netflix Asia
Loosely based on real events, Paskal (2018) follows the Royal Malaysian Navy including the Lieutenant Commander played by Adi Afendi. Undergoing a rescue mission battling Somalian pirates to liberate a tanker taken hostage in the Gulf of Aden, they go through a series of strategies and rescue tactics in their operation.
This action-packed film offers viewers an insight into the training regimen of the obscure Royal Malaysian Navy force and their duties at sea, something that many of us regular civilians may be unaware of.
---
5. Sangkar – an MMA fighter's road to redemption 
---
Video credit: Astro Shaw
The first ever Malaysian film to highlight the MMA community, Sangkar (2019) emphasises the gruelling training, mental anguish, rivalry, recognition, and regrets that all athletes go through. 
Rival fighters Adam and Johan, played by Zul Ariffin and Remy Ishak respectively, engage in a fight one day that results in Johan being seriously injured. Guilt-ridden Adam then tries to seek forgiveness by helping Johan's family. 
Sangkar is a harrowing movie that provides more than the usual intense fight scenes. Exploring its characters in depth, it shines a light on human mistakes and what it takes to search for redemption.
---
6. Mat Moto – the story of friendship among a group of bikers
---
Video credit: fiq000s
The term mat rempit is familiar to all Malaysians, and is usually associated with illegal street bike racers. Mat Moto (2016) is an alternative take that tries to paint the Malaysian mat rempit in a different light by creating an endearing story of a biker journeying around Peninsular Malaysia to fulfill a late friend's wish.
The lead Al, played by Pekin Ibrahim, has a mission to collect 4 special helmets on behalf of his late best friend. Not only are those helmets expensive and difficult to obtain, but they're also a highly sought-after memento prized by many motorcycle enthusiasts. He lands himself into all kinds of antics and fosters friendship with other bikers throughout his journey.
---
7. Polis Evo – a big city policeman and small-town cop combine forces to bust a drug syndicate 
---
Video credit: Astro Shaw 
Polis Evo (2015) is an action comedy that brings together a big city policeman and a small-town cop. They have to learn to put their contrasting backgrounds and differences aside as they combine forces to bust Malaysia's biggest drug syndicate.
Starring Shaheizy Sam as Inspector Khai and Zizan Razak as Inspector Sani, the movie kicks off with a drug trafficker found dead in Terengganu with bags of the same drug Khai has been tracking. Khai, who is an expert in Kuala Lumpur, is then sent to Terengganu where he is assisted by Sani to help solve the case.
The investigative and suspenseful plot will have viewers on the edges of their seats.
---
8. Bunohan: Return to Murder – 3 estranged brothers' lives intersect in dangerous ways 
---
Video credit: Tiff Originals
A drama thriller not for the faint-hearted, Bunohan (2011) follows 3 estranged brothers Ilham, Bakar, and Adil, and their terminally ill father Pok Eng whose lives entangle over a series of events. 
It starts off with Muay Thai fighter Adil, played by Zahiril Adzim, who's seeking refuge in his tiny hometown of Bunohan in Kelantan after escaping a fight-to-the-death match in Thailand. Little does he know, his older brother Ilham, played by Faizal Hussein, is an assassin hired to kill him for breaking the rules of the match. 
Meanwhile, Bakar, played by Pekin Ibrahim, also returns to Bunohan from the city on the pretense of caring for their father, but has a hidden agenda to convince him to sell a burial ground to a construction company instead.
Each has their own inner demons to battle, while their memories of violence, resentment, and regrets begin to surface. With its sombre and dark mood, Bunohan is a visual journey that you need to let sink in and absorb.
---
9. J Revolusi  – Malaysia's Special Forces Unit assault leader tries to save his kidnapped sister
---
Video credit: Primework Studios – Film
An action film with lots of guns, terrorists, kidnappings, and fight scenes, J Revolusi's (2017) Malaysian Special Forces Unit assault leader Jay, played by Zul Ariffin, will keep you fixated on the screen. He tries to save his sister Dian, played by Nur Fazura, who's an undercover agent, taken hostage by a terrorist who is also framing Jay for murder. 
The movie centres around Jay as he maneuvers his way into saving his sister and tries to figure out the terrorist's true motives.
---
– Chilling movies for the brave-hearted –
---
10. Interchange – a forensic photographer and a detective stumbles into the world of the supernatural
---
Video credit: Interchange
Interchange (2016) is a fantasy thriller surrounding an investigative murder story. It brings together the dynamic duo of a forensic photographer, Adam played by Iedil Dzuhrie Alaudin, and a detective played by Shaheizy Sam, who help solve a series of gruesome murders which lures them into the world of shamans and the supernatural.
Interchange may be a classic whodunit story, but its added chilling paranormal elements make the mystery even more captivating.
---
11. Villa Nabila – a documentary based on a real-life abandoned haunted house 
---
Video credit: iflix Malaysia
There's nothing that can haunt your sleep more than a horror movie with a side note that it's based on real events. Villa Nabila (2015) does just that by documenting a real-life study of an abandoned house in Johor, together with interviews with people who've been there.
One of them is contractor Asyraf, played by Pekin Ibrahim, who claimed to have experienced strange events in the house when he was tasked to demolish it. 
---
12. Munafik – a spiritual healer tries to help a woman possessed by an evil spirit 
---
Video credit: Syamsul Yusof
Munafik (2016) has a religious medical practitioner, a strange lady who gets possessed, and a dead wife – all the ingredients needed to make a terrifying Asian horror film.
The movie kicks off with Adam, played by Syamsul Yusof, as a spiritual healer who loses his wife in an accident. Shortly after, a patient named Maria, played by Nabila Huda, seeks his help to cure her depression but later gets possessed by an evil spirit. Things take a turn for the worse when Adam finds out that Maria is somehow linked to the accident that killed his wife.
---
13. Roh – a family living in a jungle shelters mysterious strangers
---
Image credit: Netflix Asia
A local film that has been given rave reviews by well-established media outlets The New York Times, Variety, and NME, Roh (2021) is a grisly horror film that incorporates elements of Malay folklore, Islamic beliefs, and black magic – but it's also more than just a spine-chilling film ridden with jumpscares.
The quietly-eerie, slow-burn film, set in an unsettling jungle, opens with a single mother with two children sheltering a seemingly innocent little girl. However, their house guest, initially believed to have lost her way in the jungle, utters a prophecy that the family will die before taking her own life. This leads to a series of ill-fated events, including more uninvited guests and illnesses. 
The film was also Malaysia's official submission for the 93rd Academy Awards in the Best International Feature Film category.
---
– Lovey-dovey, romantic Malaysian movies streaming on Netflix–
---
14. Sejoli – a man and woman make plans to sabotage their exes' wedding
---
Video credit: Primeworks Studios – Film
Broken-hearted Joe and Gina, played by Maya Karin and Bront Palarae respectively, are fresh out of failed relationships and trying to soul-search in Phuket when they find out that their exes are tying the knot with each other. What ensues in the movie Sejoli (2014) is an attempt by the protagonists to try and sabotage the wedding, but as all romcoms go, Cupid has better plans for them.
It's the classic story of boy meets girl, in which both don't like each other in the beginning, but are brought together by fate or in this case – a common interest to get back at their exes.
---
15. Cinta Kura Kura – a talking tortoise is jealous of his owner's relationship with a new boyfriend 
---
Video credit: KRU Studios
The title of this movie Cinta Kura Kura (2012) is literally translated to "Turtle Love", and this is reflected in the movie's love triangle, talking tortoise, and unexpected villain.
The protagonist, Nani, has a talking pet tortoise called Nico. Nani and Nico have an affectionate relationship, until Nani falls in love with her new neighbour, Adam. Disturbed by a potential partner in Nani's life, Nico tries to sabotage their relationship, but things get complicated when Fadzly, a pet shop supervisor, also seems to be interested in Nani. 
Starring Tiz Zaqyah, Aeril Zafrel, and Zizan Razak, Cinta Kura Kura is a fun, cheeky comedy with an eccentric element that makes for a memorable movie experience.
---
16. 29 Februari – a man who ages once every 4 years goes on a long search for his old love
---
Video credit: KRU Studios
A romance musical with a Benjamin Button-like theme, 29 Februari (2012) is a story about Budi, played by Remy Ishak, who ages once every 4 four years and spends a huge chunk of his life searching for his old love Lily, played by the graceful Jojo Goh.
Set in 1950s Malaya, the movie tells the story of how Budi lost his parents who were killed by Japanese soldiers, and was then sent to an orphanage. A chance encounter makes him cross paths with Lily, and they soon fall in love. But their relationship is disapproved of by Lily's father who eventually succeeds in separating the pair. 
With an unwavering spirit, Budi then spends the next few decades trying to track her down.
---
17. Aku Terima Nikahnya – a woman tries to restore her husband's memory when he is diagnosed with selective amnesia
---
Video credit: Metrowealth Pictures
In Aku Terima Nikahnya (2012), the Malaysian version of romantic drama movie The Vow, the male lead Johan played by Adi Putra meets with a terrible accident and is diagnosed with selective amnesia. 
He remembers everything that has happened in his life, up till the point of his 31st birthday just before his wife Arlisa, played by Nora Danish, came into his life. She then does everything she can to restore his memories with him and rebuild their relationship
This may be a classic pained love story, but there are scenes that will make even cynics go "awww."
---
– Malaysian movies streaming on Netflix that will make you ROFL –
---
18. Tiga Janda Melawan Dunia – 3 widows go all out to buy concert tickets
---
Video credit: GSCinemas
Tiga Janda Melawan Dunia, a 2022 comedy film, follows three widows on a desperate quest to raise money for limited mahal giler tickets to their favourite singer's final concert before retirement. We're talking RM15,000 per ticket and only a hundred tickets available. 
Starring veteran actors Khatijah Tan, Normah Damanhuri, and Raja Azura, the story follows the trio of makciks as they go all out to buy concert tickets – including starting a business selling all-natural vape that doesn't contain any additives or tobacco. In an unlikely turn of events, their successful business model creates issues for drug cartels, leading to a series of unexpected twists and jinks.
---
19. Rembat – a mismatched duo tries to sabotage a live football match
---
Video credit: Red Communications 
Rembat (2015) centres around 2 misfits – a deadbeat Malay man and a Chinese gambler – whose lives intertwine when they go on a misadventure-filled journey to try and sabotage a live football game to escape the wrath of loan sharks coming after them.
Starring Ah Niu, Shaheizy Sam, and Zara Zya, Rembat is an enjoyable, lighthearted movie filled with gags and theatrics, and perfect for family movie nights.
---
20. KL Zombi – a pizza delivery boy becomes a zombie-killer overnight
---
Video credit: Primeworks Studios – Film
As its title suggests, KL Zombi (2013) is about a pizza delivery boy who has to take on the role of zombie-killer overnight when an outbreak of the undead terrorises Kuala Lumpur. 
Even though it has the word 'zombie' in its title, this film is less Train To Busan, and more Zombieland. It's a horror comedy that provides a lot of eye rolls and good laughs without giving you any nightmares with humorous characters portrayed by Zizan Razak, Siti Saleha, and Izara Aishah.
---
21. Hantu Kapcai – a man killed in a motorcycle accident returns as a ghost to protect his family
---
Video credit: kalchatv 
Hantu Kapcai's (2012) lead, Ajib, dies from a foul play accident during an illegal bike race – hence the word kapcai in the title – but finds himself stuck as a ghost in the world of the living. Only a religious scholar, Ibrahim, can see him. Ajib then tries to avenge his own death and protect his family by seeking help from Ibrahim. 
Starring Zizan Razak, Remy Ishak, and Fizz Fairuz, this horror comedy ticks all the boxes of a fun-filled misadventure with a funny ghost to complete the humour.
---
Malaysian movies streaming on Netflix, of all genres
---
Whether you're a horror movie buff or a rom-com lover, there is bound to be something on this list that will cover your weekend movie plans. So prepare the popcorn, cosy up, dim the lights, and let yourself be transported into the Malaysian cinematic universe with these Malaysian movies streaming on Netflix.
For more entertainment ideas, check these out:
---
Cover image adapted from: The Sun Daily, Netflix, GSCM Originals 
This article was originally published on 19th August 2020, and updated by Janet Cho on 16th January 2023.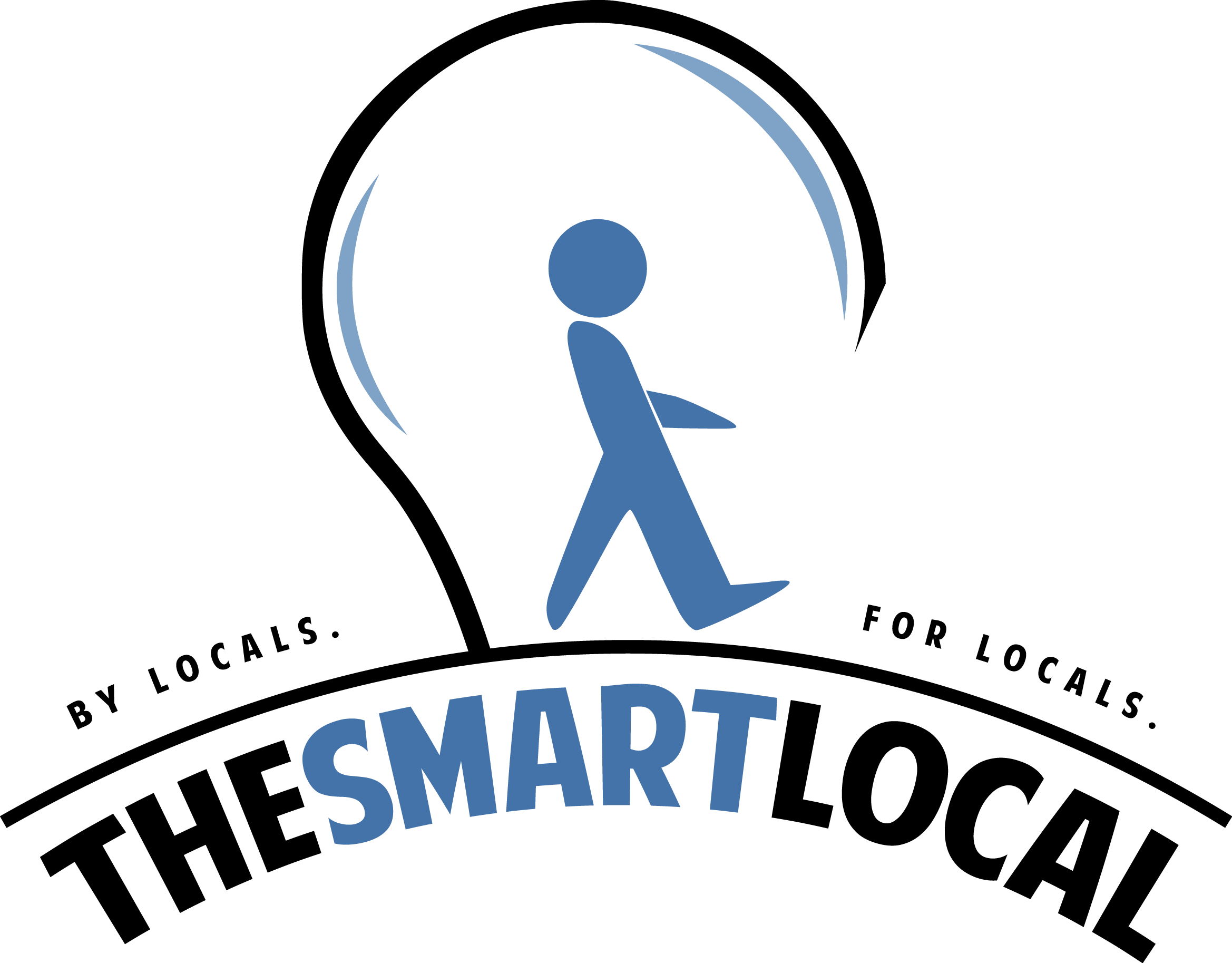 Drop us your email so you won't miss the latest news.