Malaysian man helps out monitor lizard
---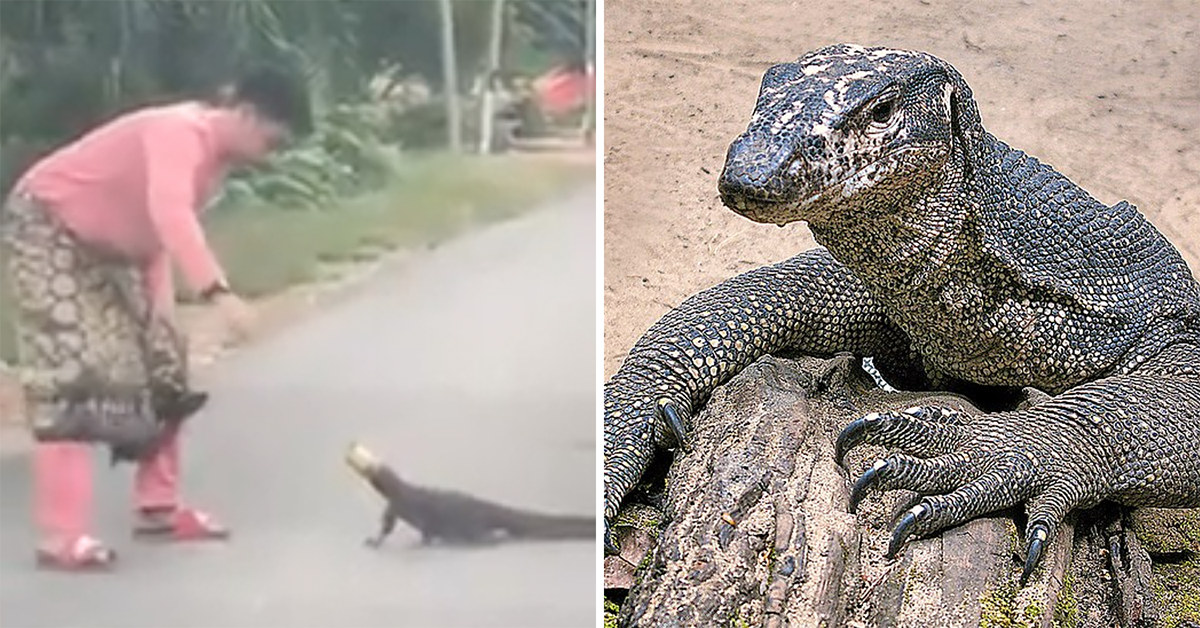 Image adapted from: Animal Malaysia TV & Wikipedia
Malaysians are no strangers to seeing monitor lizards crawling on the side of roads and making unwelcomed visits to homes. As they look like miniature crocodiles, swerving our cars to avoid them or dialling up emergency services to remove them are our usual responses after spotting one. 
But a Malaysian man went down the heroic path by getting out of his car to help a monitor lizard which had a tin can stuck on its head. And his efforts to help remove the tin can, even while noticeably terrified of the wild animal, has netizens applauding his actions. 
---
Monitor lizard gets a helping hand from local man
---
On 25th May 2020, Malaysia Animal Association posted a video of the encounter on their Facebook page. In the post, they praised the unidentified man in their post for taking the time to help out the monitor lizard that he came across during the Hari Raya Aidilfitri weekend. The video quickly went viral online, recording over 1,000 reactions and 120 shares at the time of writing. 
The 51-second video showed just how difficult the whole process was. It started off with the well-dressed man in a pink Baju Melayu getting out of his car after spotting the distressed monitor lizard in the middle of the road.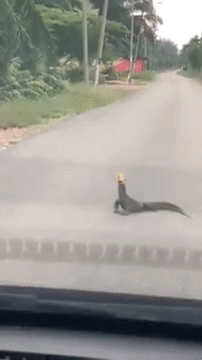 Image credit: Animal Malaysia TV
Instead of just shooing the monitor lizard away so he could go on with his journey, he attempted to help it out. He approached the lizard 3 times, but jumped back in visible fear after failing to remove the stuck tin can after each attempt.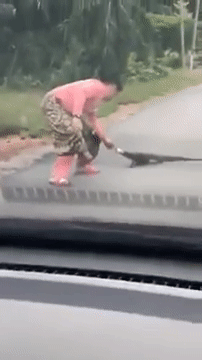 Image credit: Animal Malaysia TV
The fourth try saw him finally able to remove the tin can, following which he then quickly jumped away in fear of the now-freed wild creature.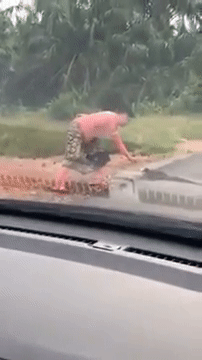 Image credit: Animal Malaysia TV
---
Netizens praises the efforts of Malaysian man helping lizard
---
Many netizens praised the man's efforts in the comments section of the original post, including Facebook user Tina Winchester, who called him an "Amazing example", while Selva Chandran gave him a "Hat's off salute".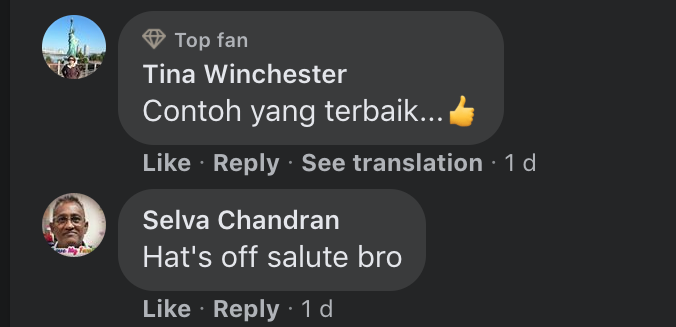 Image adapted from: Malaysia Animal Association
The video was shared on Twitter by user @SenawangTV as well, where it garnered over 11,000 likes. Many more netizens came out to praise the kind man here, with some also sharing their concerns for the lizard.
Twitter user @afyfahzamrii tweeted: "The tin is so sharp, it must have caused cuts on its face. Do not litter!! If you throw trash, please tie [the bags] properly and throw it at designated areas".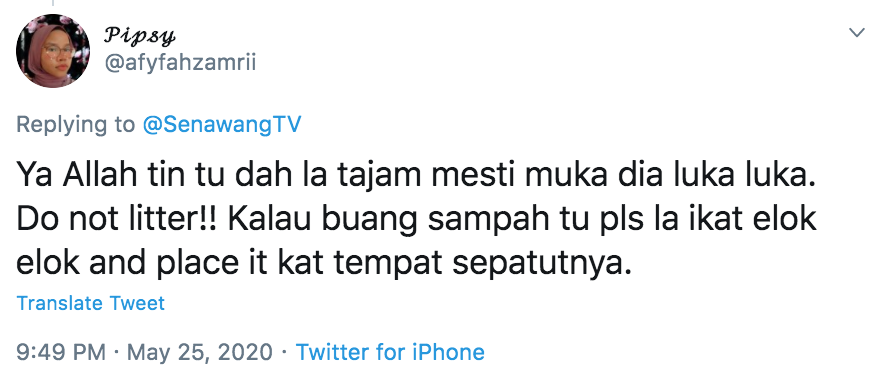 Image adapted from: @afyfahzamrii
Some wasted no time to make memes of the now viral scene too. Twitter user @_pheyfaye took a screenshot of the video after the tin can was removed and added a series of exclamation points above the man and lizard's head. The image, which looked like a still of a game, brought some light-hearted humour to netizens, and has since garnered over 600 likes.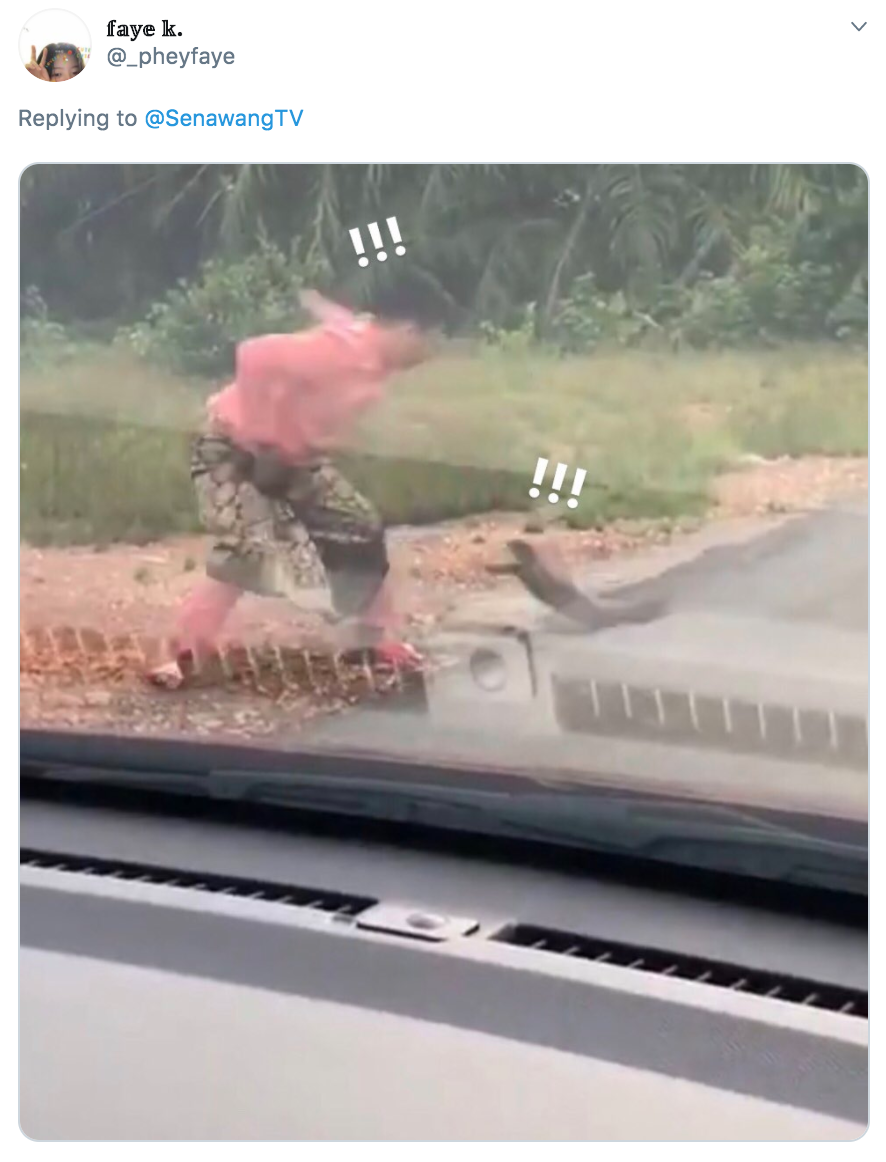 Image adapted from: @_pheyfaye
---
Malaysian man helps out distressed monitor lizard
---
As COVID-19 is still a threat to the public in Malaysia, it's important that we keep up with personal hygiene, including disposing of trash, such as masks, in designated areas. It helps stop the virus from spreading, and also keeps local wildlife from danger, as seen here.
This is why we're glad to see this Malaysian man taking the time to help the monitor lizard get out of the trouble that it unfortunately found itself in during the Raya weekend.  
Keep updated with Malaysian news here: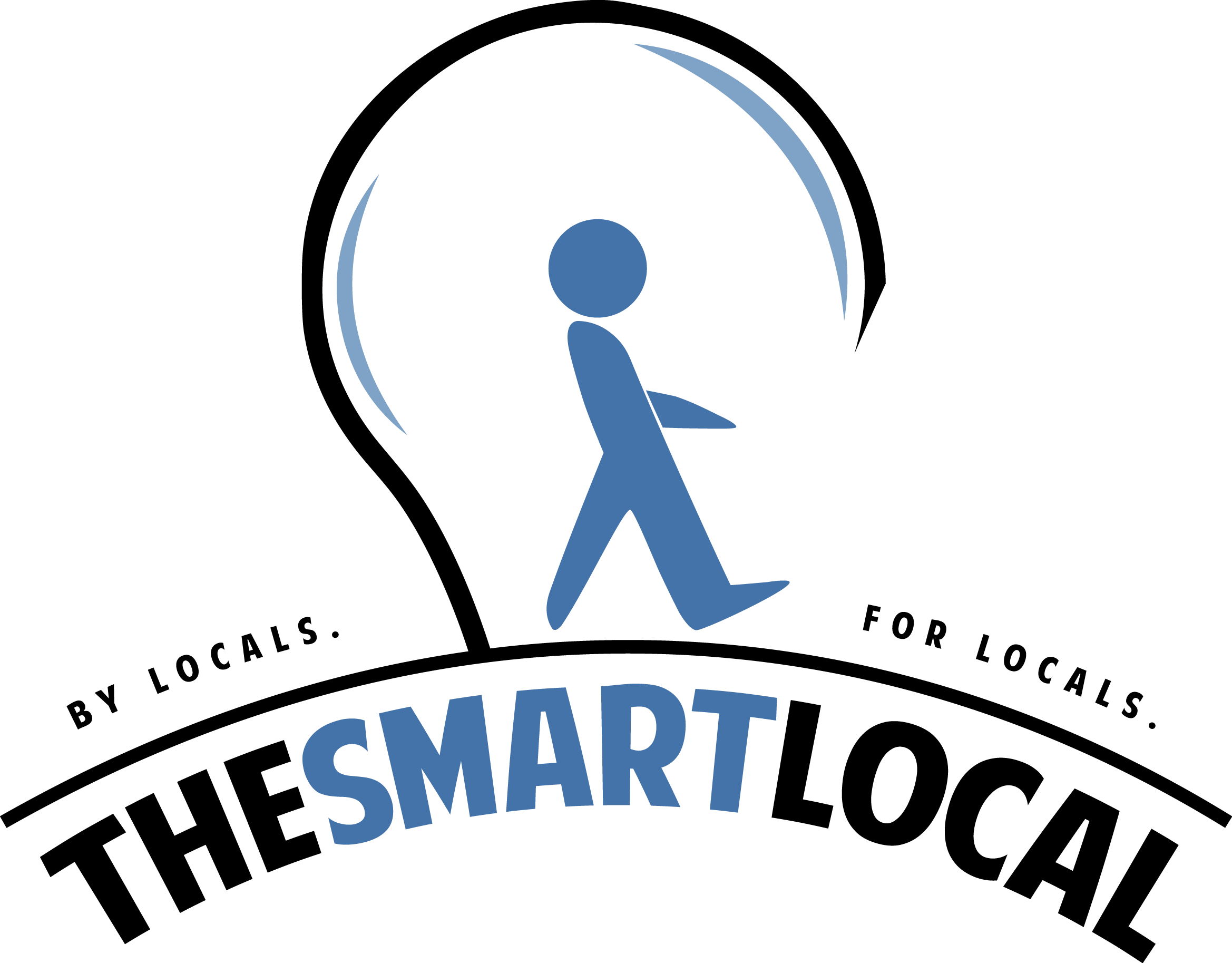 Drop us your email so you won't miss the latest news.