Malaysian doing motorcycle stunts caught on Google Street View
---
It's not every day that you get to be on Google Street View. After all, not many people have even come across a Google Street View car before, let alone be captured by their 3D camera. 
So, imagine the absurdity and rarity of the situation when a Malaysian man in the midst of doing motorcycle stunts was caught on Google Street View along Jalan Pantai Dalam in Kuala Lumpur.
---
Funny picture uploaded by satirical Malaysian page
---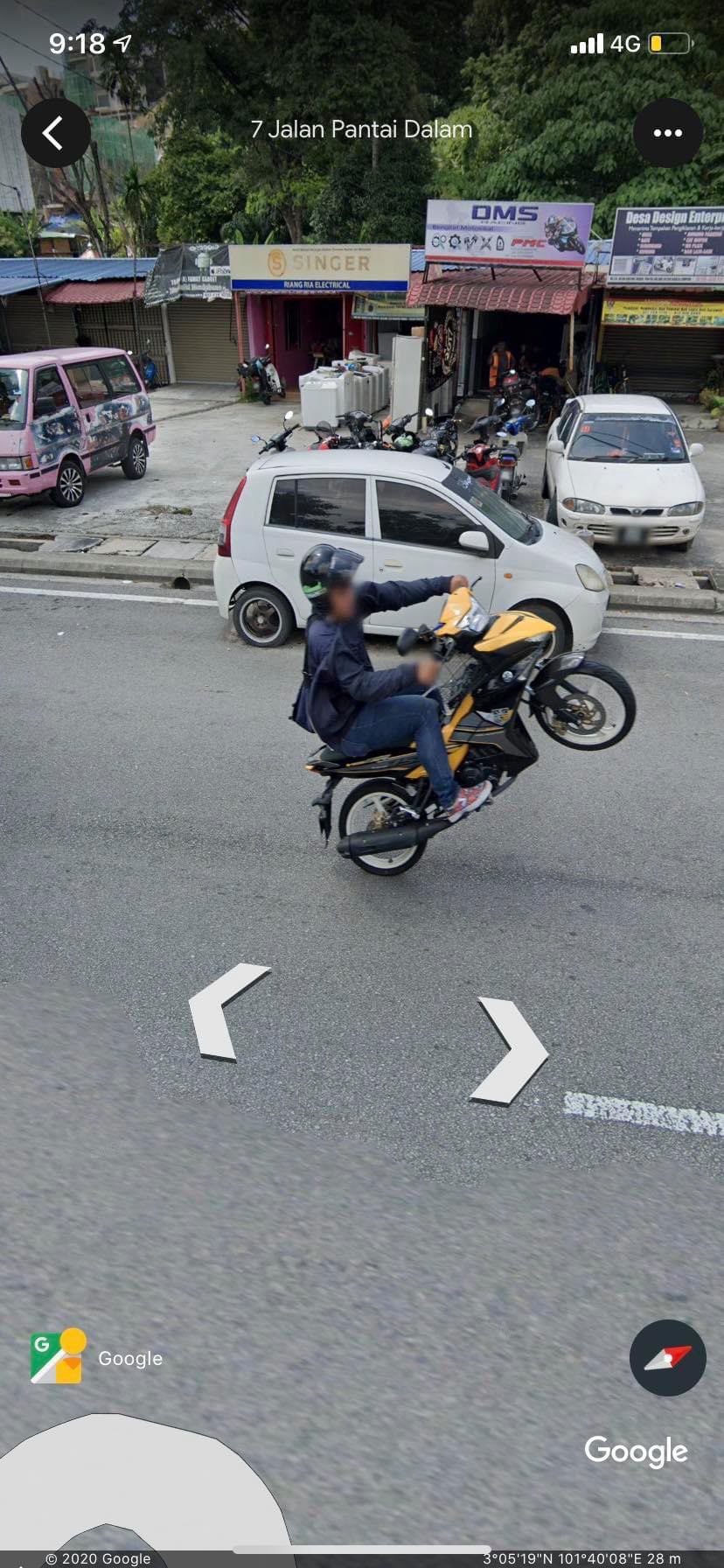 Image credit: @mynocontext
The screenshot showed a man, with his face blurred out, doing a stunt that enabled his motorcycle to stand semi-upright on one wheel. Most Malaysians are familiar with this scene and might label the man as a mat rempit, which loosely translates to 'street motorbike stuntman'. 
The picture was aptly posted on the No Context Malaysia Twitter page. This page is infamously known for posting ridiculous and hilarious snapshots of anonymous Malaysians doing silly things, or being caught in funny situations. 
With a whopping 56K followers on Twitter, No Context Malaysia describes itself as an archive and time capsule page for all Malaysians. 
---
Netizens humoured by the familiar sight
---

Image credit: @airulhafiq
Most netizens were humoured by the post, with many acknowledging that this occurrence doesn't happen often. @airulhafiq tweeted that the snapshot is seriously rare. 

Image credit: @nzkhmk
Meanwhile, another netizen @nzkhmk replied to the post with the caption "Ngam pulak". In true Malaysian fashion, her caption is a combination of Cantonese and Malay, which conveys the statement, "What a coincidence!"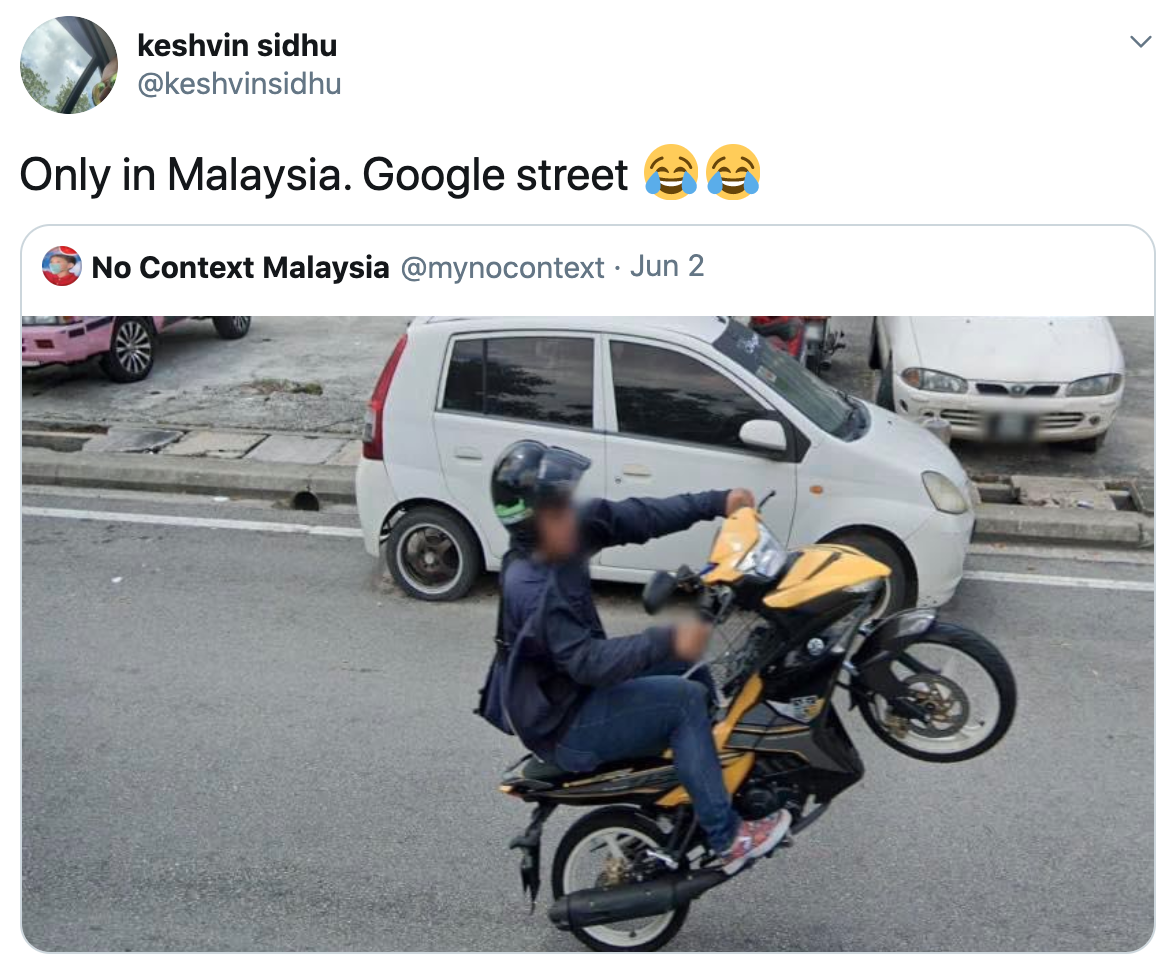 Image credit: @keshvinsidhu
@keshvinsidhu also said that the snapshot of a mat rempit is truly an "Only In Malaysia" thing. It's not something that you can find in other countries, for sure.

Image credit: @InstantFeat
While doing motorcycle stunts on the road is highly discouraged, a lot of Twitter users couldn't help but laugh when they come across the tweet, such as netizen @InstantFeat who playfully proclaimed, "Why am I laughing to myself at 3AM looking at a picture of a man doing motorcycle stunts?"
---
Let's avoid doing motorcycle stunts on the road 
---
In all seriousness, doing motorcycle stunts on the road does not only endanger the rider, but could also put other motorists at risk. It's definitely no laughing matter in real life, and should not be a habit that anyone should pick up. 
Stay safe on the road, everybody.
Read more viral Malaysian motorcycle news here:
---
Cover image credit: @mynocontext
---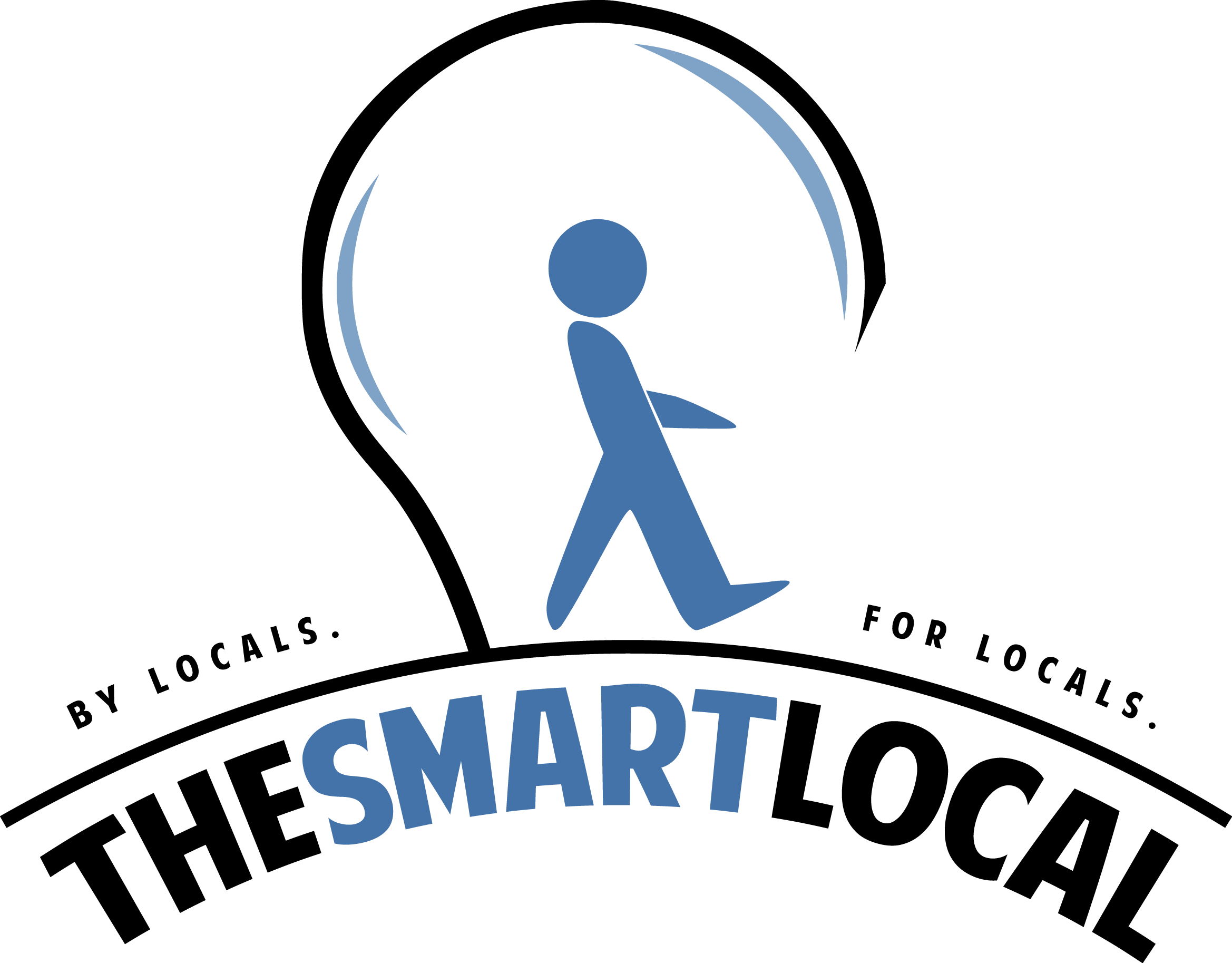 Drop us your email so you won't miss the latest news.