New movies in 2023
---
For many of us, watching movies is one of those feel-good activities that whisk us away to another world – whether it's through an action-packed thriller or a tummy-tickling comedy film. What makes watching a movie even more exciting is when you get to watch it on a big screen, with popcorn by your side and heart-pounding surround sound system.  
With a whole slew of movies set to release in 2023, we compiled a list of the 10 new movies releasing in Malaysia in the upcoming months that you'll want to get ready the popcorn for. Movie buffs of all genres will find something to enjoy on this list – with action flicks to heart-pounding thrillers included. 
---
1. Ant Man and the Wasp: Quantumania – 16th February
---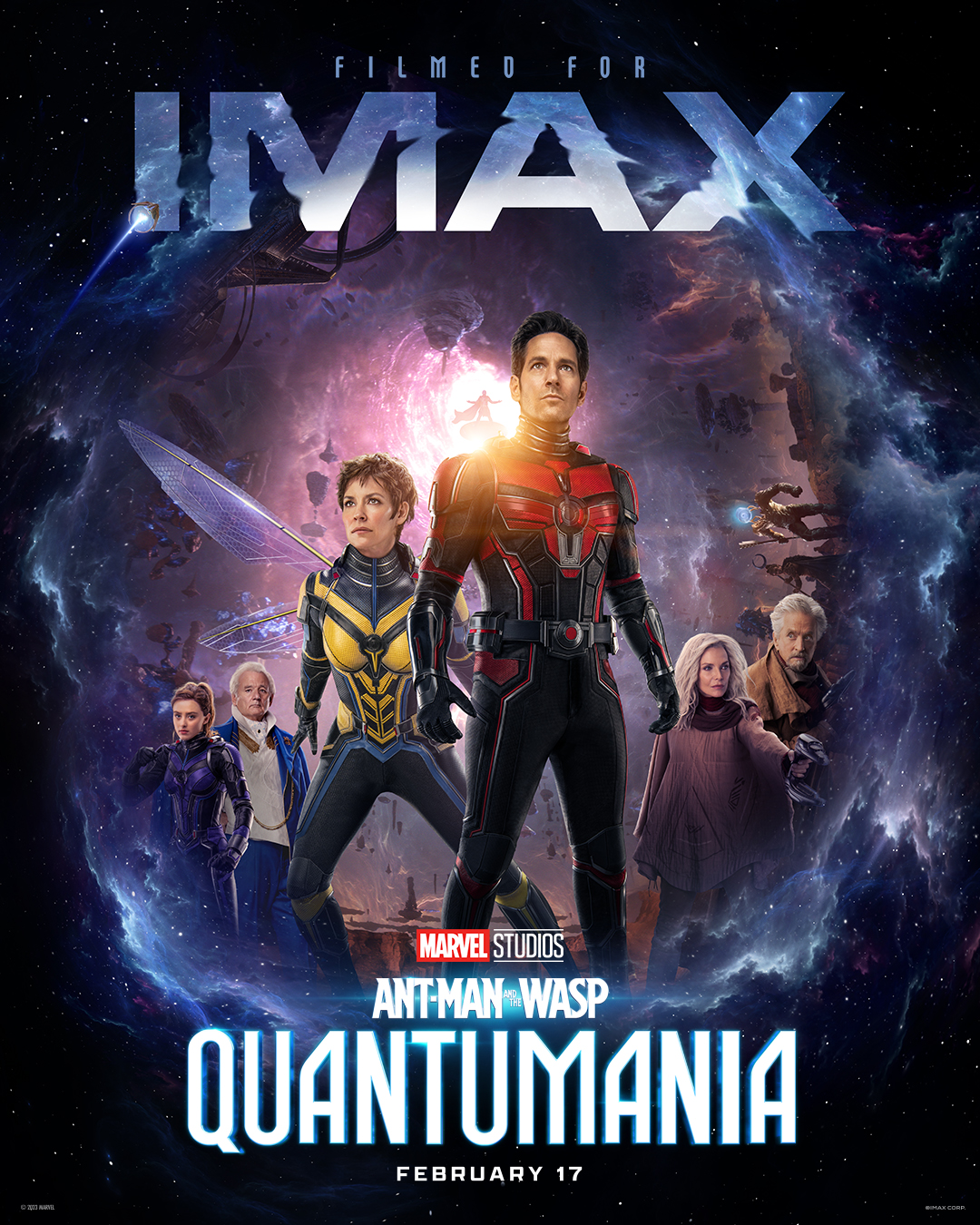 Image credit: Super Hero Facebook
Marvel fans won't have to wait much longer to catch the latest installment of the Ant-Man saga, with Ant Man and the Wasp: Quantumania set to release in February. For the uninitiated, the movie marks the beginning of Phase Five of the MCU, with the previous phase closed by Black Panther: Wakanda Forever.
This new movie explores the heroic couple Antman and the Wasp, who are stranded in the microscopic world of the Quantum Realm. Jonathan Majors' portrayal of Kang the Conqueror will be formally introduced to audiences in a bold and robust fashion, so fans can anticipate meeting a new supervillain in this upcoming film.
Video credit: Marvel Entertainment 
Directed by Peyton Reed, this film will see the anti-hero Kang taking centre stage in the Multiverse Saga, showcasing his greatness equal to that of Thanos. Needless to say, Marvel fans will just have to wait and see what happens, and if good will will conquer evil in this film.
---
2. Scream VI – 10th March
---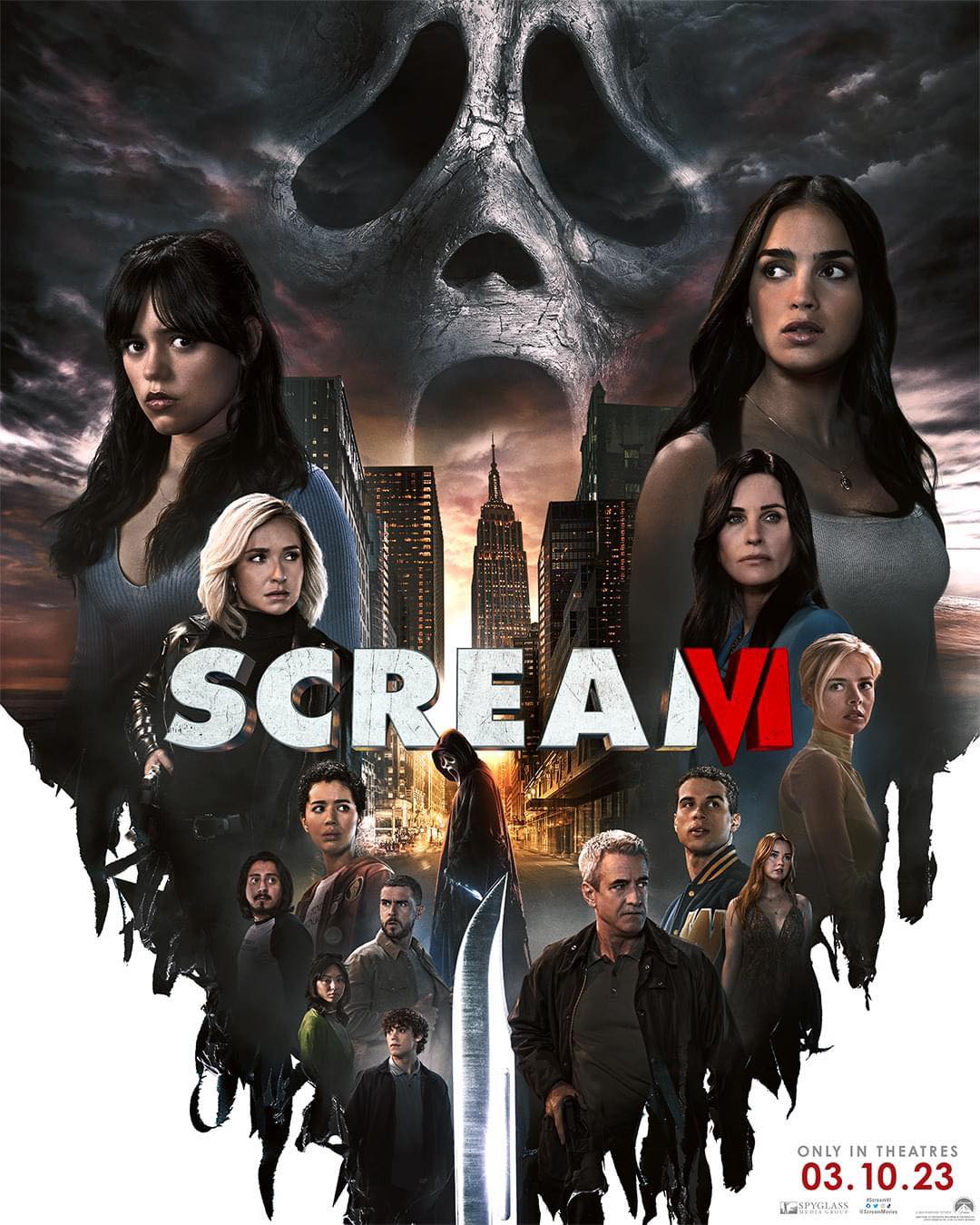 Image credit: ScreenGeek Facebook
The forthcoming American slasher flick, Scream VI, directed by Matt Bettinelli-Olpin, is sure to give fans of horror films and the macabre a good fright. The film follows four survivors who managed to flee Woodsboro following the Ghostface massacre.
It appears that Scream 5's scream queen, Neve Campbell, will not be returning for Scream 6 – so fans will just have to wait and see what awaits in the upcoming installment.
Video credit: Paramount Pictures
In case you haven't watched the trailer, you might want to check it out as it took the internet by storm. Viewers can anticipate a more thrilling and brutal take on this meta-slasher universe, as a new epic and dark adventure awaits the film's protaganists as Ghostface leaves Woodsboro and heads to the bustling New York.
With tensions rising, the cast – comprising Melissa Barrera, Jenna Ortega, Jasmin Savoy Brown, and Mason Gooding – is set to give their all in this spine-tingling thriller film.
---
3. The Super Mario Bros. Movie – 7th April 
---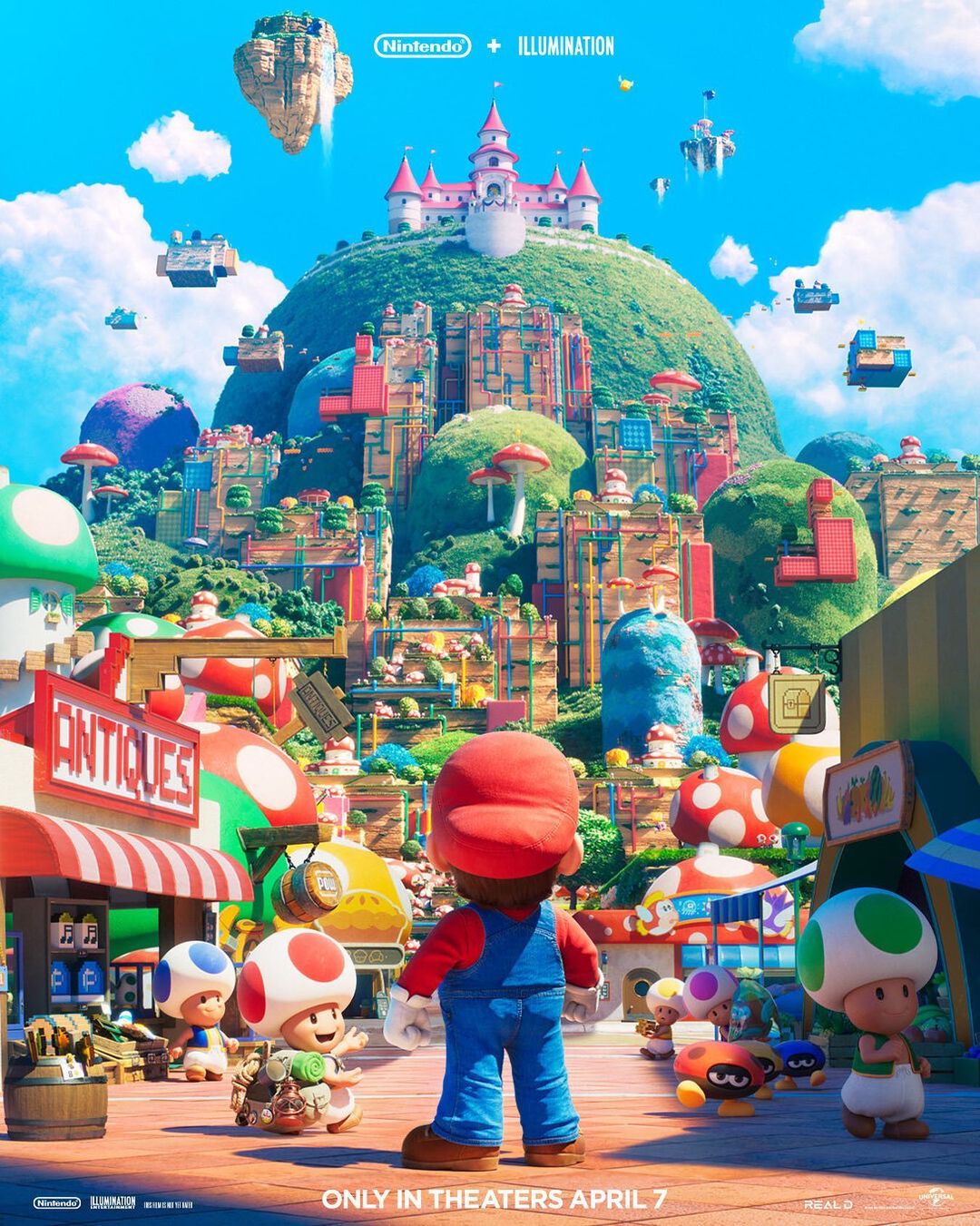 Image credit: @supermariomovie
Watch Super Mario come to life in this computer-animated fantasy movie based on the iconic game series, which is set to release on 7th April. Directed by Aaron Horvath and Michael Jelenic, this fun-filled adventure film will also feature Mario's quirky companions such as Luigi, known for his ghost-hunting skills, and Princess Peach with her iconic parasol.
Video credit: Illumination
So, if playing Super Mario was or still is your thing, consider saving the date to see these quirky animated characters come to life on the big screen near you. Plus, it's a family-friendly movie, so the whole family can enjoy this new movie. 
Psst, rumour has it that there will be an exclusive reveal of a new toy line for this film, so do keep an eye out for this.
---
4. The Little Mermaid – 26th May
---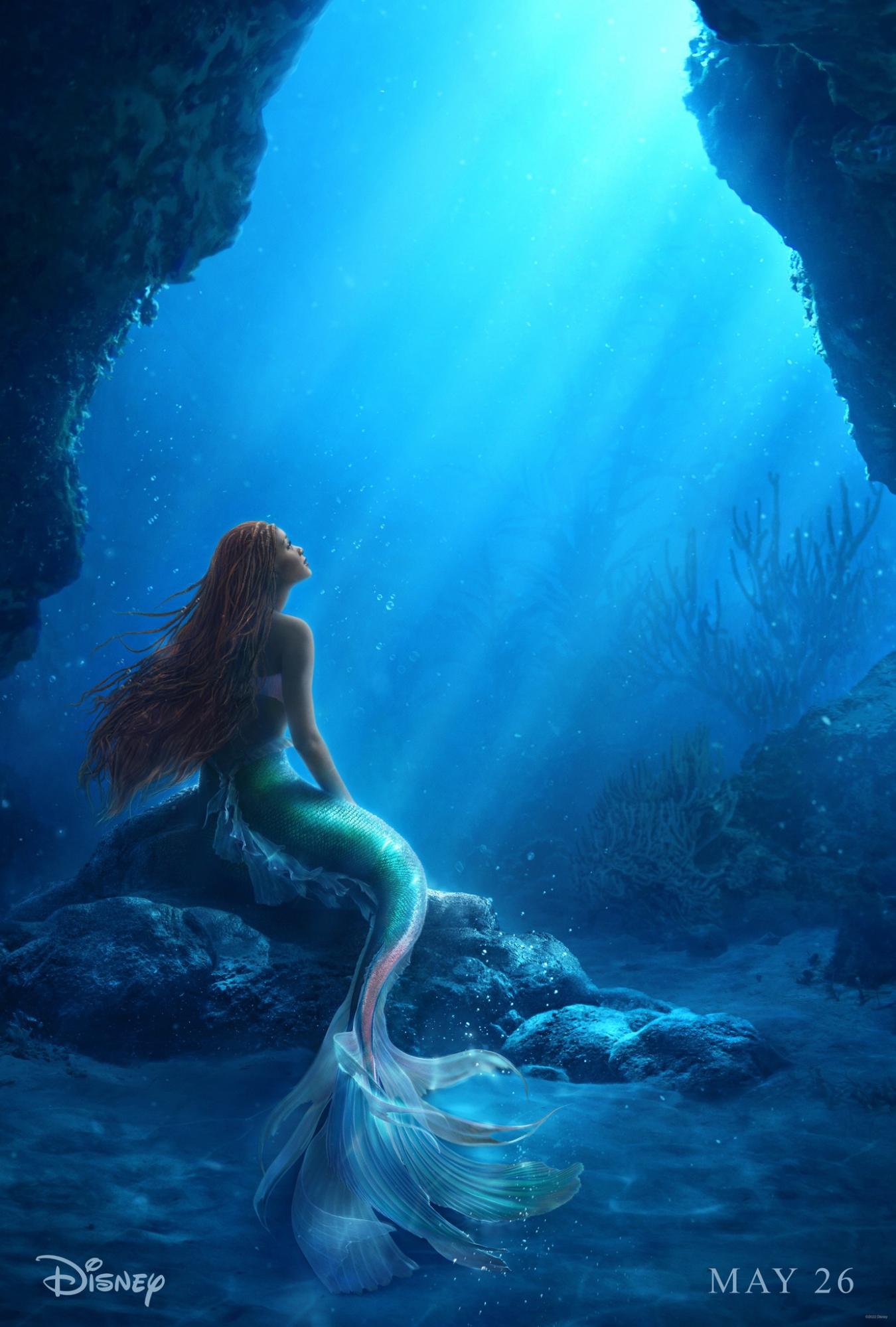 Image credit: The Little Mermaid Facebook
The Little Mermaid, a live-action retelling of the classic 1989 Disney animated film based on Hans Christian Andersen's fairy tale, is sure to be a hit with anyone who grew up watching Disney tales. Telling the story of the beloved Ariel, a beautiful and spirited young mermaid with a thirst for adventure, this new movie will take its viewers under the sea for one of Disney's classic tales.
Directed by Rob Marshall, this film will reimagine Disney's animated musical classic, with the gorgeous African-American vocalist, Halle Bailey, set to play Ariel.
Video credit: Walt Disney Studios
The trailer teases movie-goers with the beauty of the colossal waves and the bountiful treasures of the ocean in realistic 3D. The film follows Ariel's quest to find out more about the world beyond the sea. Like any other Disney classic, Ariel stumbles upon the dashing prince – Prince Eric – which hardcore fans of classic Disney's love stories will surely enjoy.
Also, there is a new addition of songs besides the staples such as Part of Your World, in which Ariel sings about her wish to be a part of the world beyond the water.
---
5. Spider-Man: Across The Spider-Verse – 2nd June
---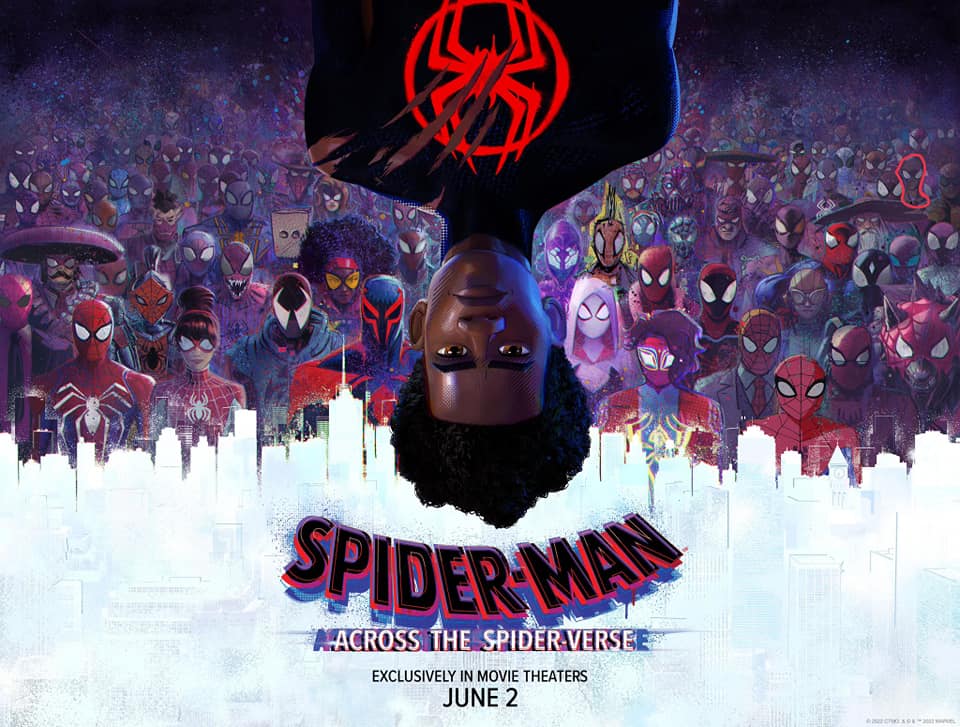 Image credit: Marvel Fraternity of West Bengal Facebook
The friendly neighbourhood Spider-Man is back on the big screen with an exciting adventure in the animated Spider-Man: Across the Spider-verse. He encounters a team of Spider-People charged with protecting the Multiverse – so it's safe to say that fans can look forward to seeing more action-packed scenes this new movie. Plus, romance is in the air with Gwen Stacy being Spider-Woman, with a potential spiderly-ever-after happy ending in store.
Video credit: Sony Pictures Entertainment
If you haven't watched the trailer, brace yourself to see a lot of upside-down visuals. It also hints at a story with a lot of heart, with Miles trying to be a better Spider-Man while navigating the adversities of young adulthood – while also being catapulted across the Multiverse, where he will be fighting against the other Spider-People.
---
6. Indiana Jones and the Dial of Destiny – 30th June
---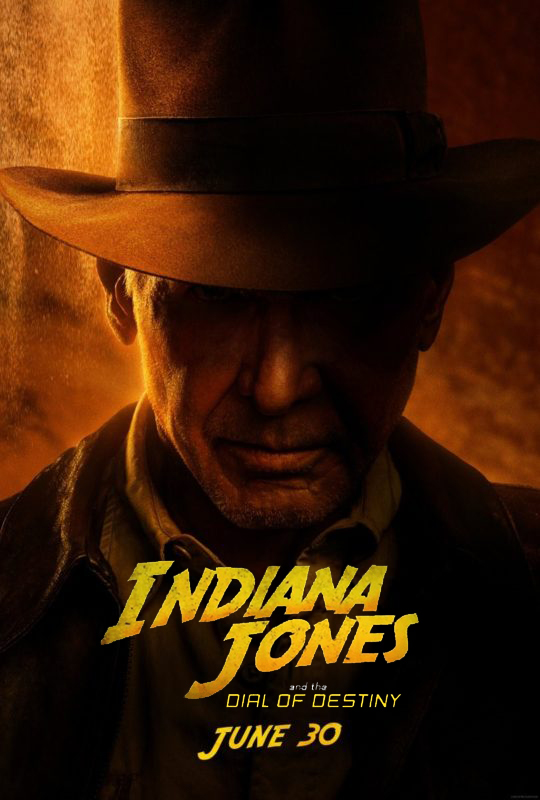 Image credit: Upcoming Movies Facebook
The upcoming American action-adventure film, Indiana Jones and the Dial of Destiny, sees the continued adventures of archaeologist Indiana Jones played by Harrison Ford. The popular archaeology professor will face a familiar foe: the Nazis. Set in 1969, this new movie reveals some unexpected turns as Indy feels out of place in an unfamiliar new era.
Video credit: Lucasfilm
Phoebe Waller-Bridge is set to play Indy's goddaughter and Mads Mikkelsen as the villainous Voller, who is based on real-life NASA engineer, Wernher von Braun. Additionally, Toby Jones and Antonio Banderas will be costarring with Ford in this thrilling adventure that'll take you on a journey back in time.
---
7. Mission: Impossible – Dead Reckoning Part One – 13th July
---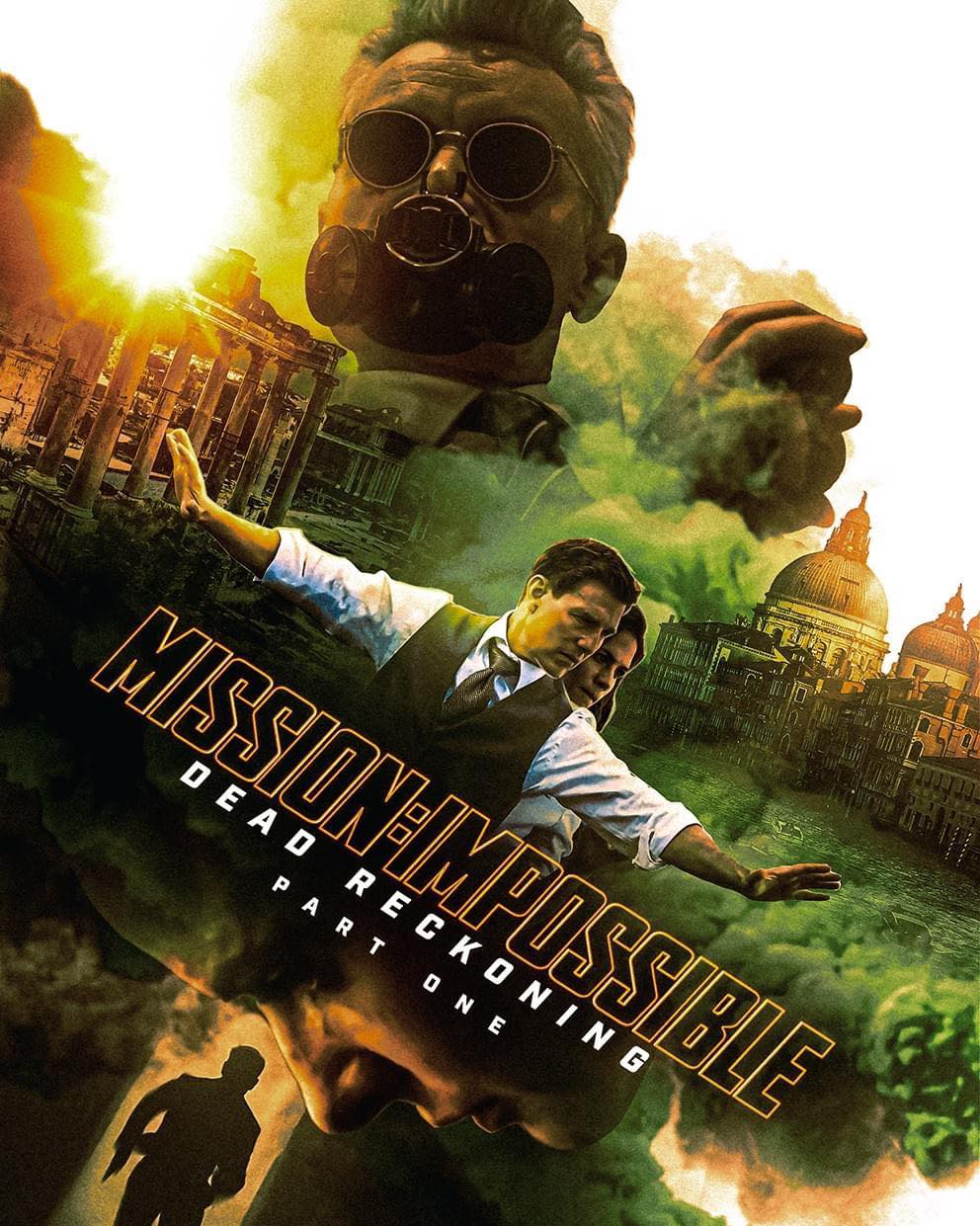 Image credit: Frame Facebook
This action-packed adventure film, Mission: Impossible – Dead Reckoning Part One, is the highly-anticipated sequel to Mission: Impossible – Fallout. So, for those who enjoy spy movies and haven't seen the first part, you know what to do this weekend.
Directed by Christopher McQuarrie, the upcoming instalment stars Tom Cruise who will be doing some of the most dangerous stunts he has ever tried as he reprises the role of Ethan Hunt.
Video credit: Paramount Pictures
The trailer of the film highlights several key parts similar to the first film, such as the return of Kittridge, who appears to be having a serious conversation with Hunt similar to their first conversation in Prague, and a train top battle on a high-speed train that at one point goes into a tunnel.
Other cast members in this new movie are Hayley Atwell, Rebecca Ferguson, and Vanessa Kirby. 
---
8. Barbie – 20th July
---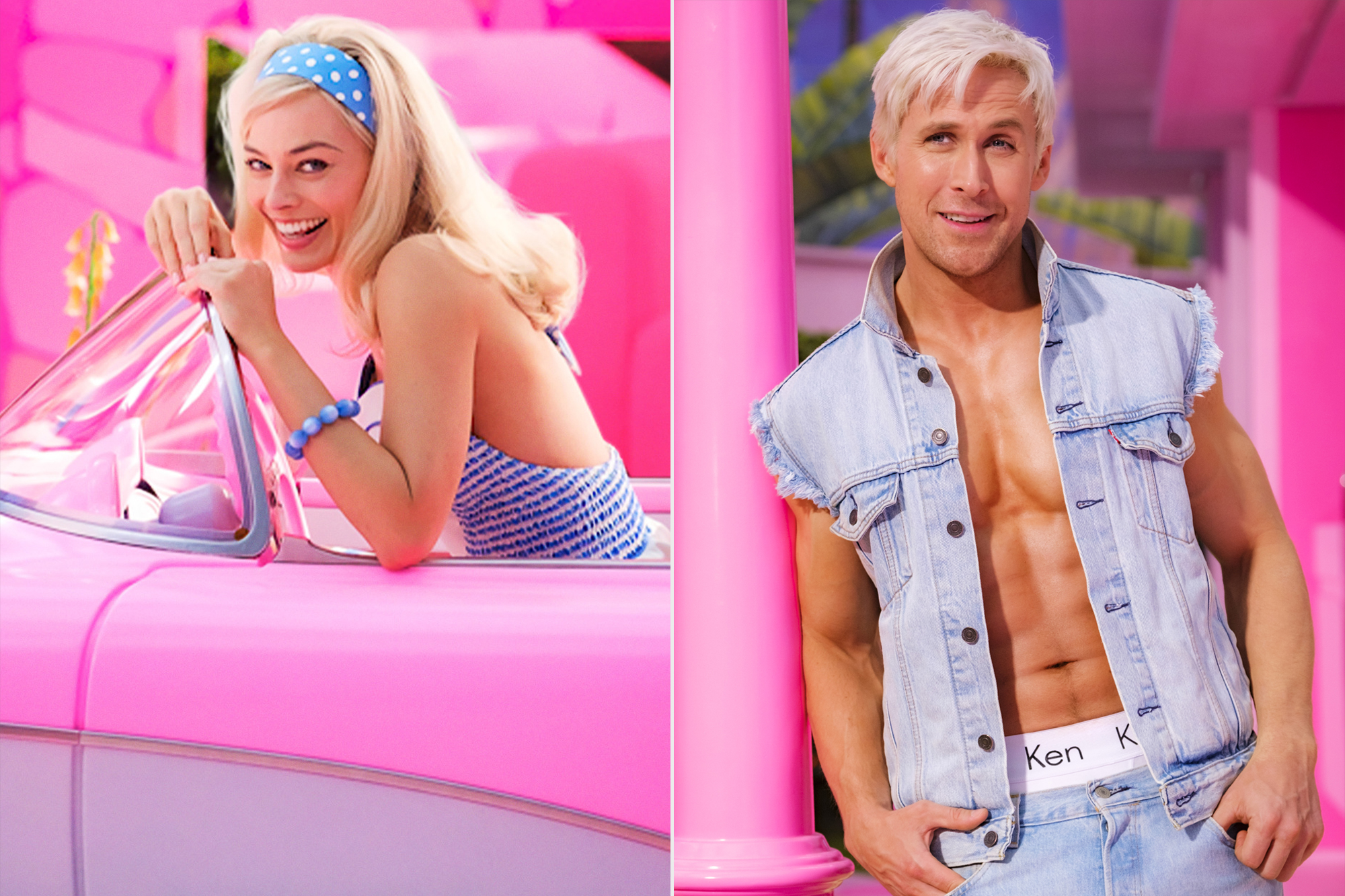 Image credit: Entertainment Weekly
Following an announcement from Warner Bros in 2009, the long-awaited live–action Barbie is finally making its way to the big screen. If you remember singing along to the iconic Barbie Girl song that took the world by storm, this film will bring back all the excitement as it takes you on a trip down memory lane.
Margot Robbie will be taking on the role of the world's most famous doll, while the charming Ryan Gosling will be playing Ken. Joining the cast in supporting roles are Will Ferrell, Simu Liu, America Ferrera, Alexandra Shipp, Ritu Arya, and more. The film will follow an unexpected plot, with a less-than-perfect-looking doll, Barbie, being expelled from "Barbieland" and finding her way to the human world to find true happiness. 
Video credit: Warner Bros. Pictures
Greta Gerwig's Barbie will feature the dreamy dollhouses that most girls used to play with during their childhood days. Rest assured, movie-goers can look forward to seeing them come to life on the big screen – with a slice of the all-pink "Barbieland" shown in the trailer everything a Barbie fan could ever dream of seeing in real life.
---
9. Oppenheimer – 21st July
---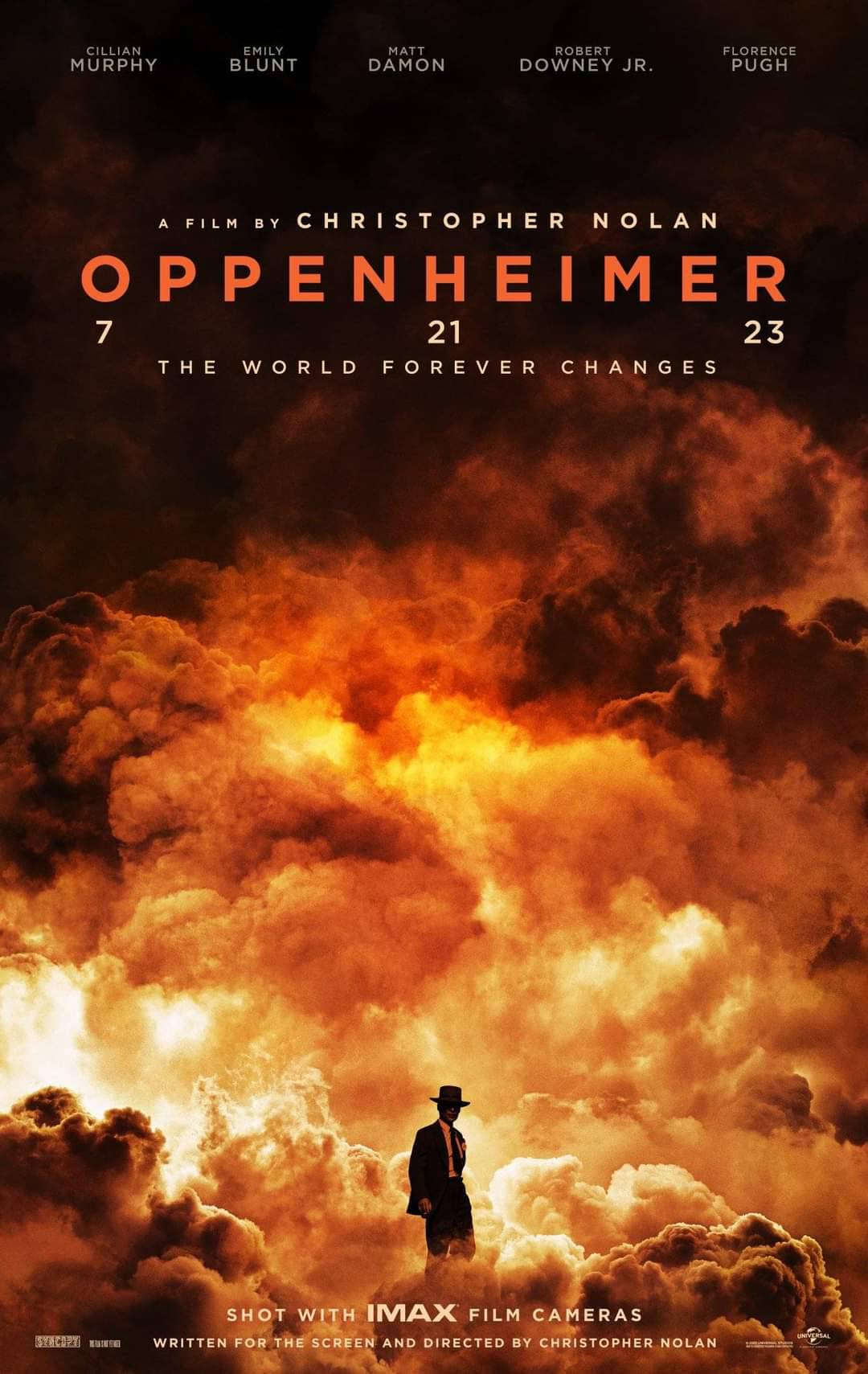 Image credit Mr.introvert Facebook
Written and directed by Christopher Nolan, Oppenheimer has got viewers excited to watch this film on the big screen.
The film follows a theoretical physicist named J. Robert Oppenheimer, who works with a team of scientists on the controversial Manhattan Project, which led to the development of the atomic bomb. If you're a fan of World War II-era movies like The Imitation Game, this movie might be your cup of tea.
Video credit: Universal Pictures
Starring the charming Cillian Murphy, this film is based on a true story and takes its material from a biopic written by J. Robert Oppenheimer. Alongside him are Hollywood A-list actors such as Robert Downey Jr., Florence Pugh, and Emily Blunt.
---
10. Wonka – 15th December
---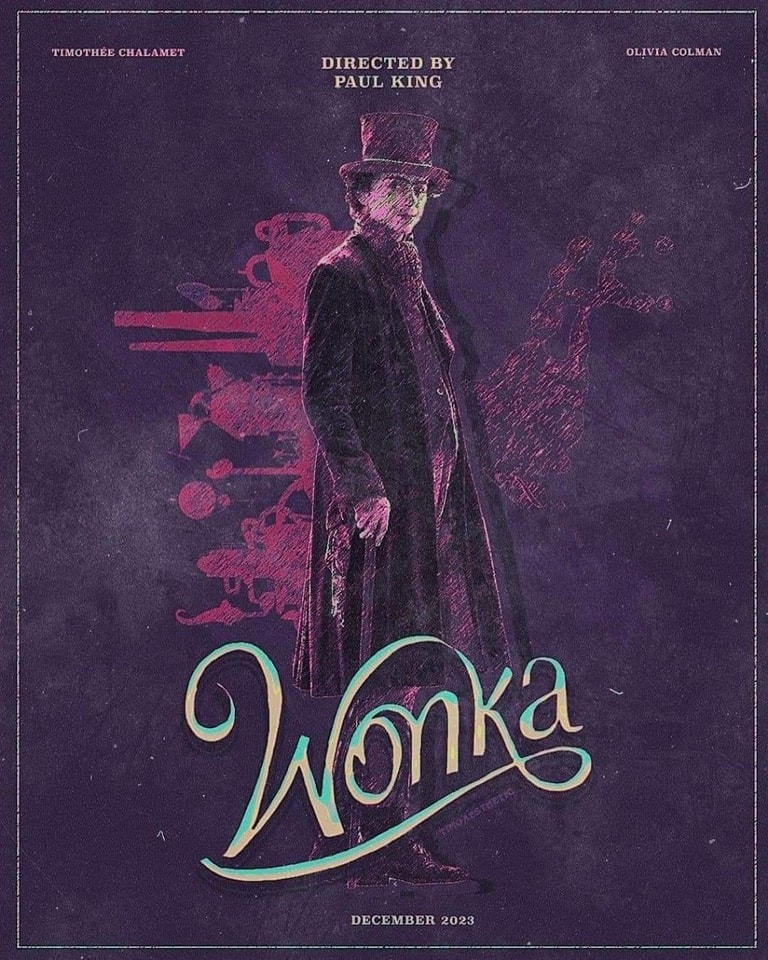 Image credit: rizal_hakimm Facebook
Wonka, starring Timothée Chalamet as a young Willy Wonka, depicts the eccentric chocolatier on a quest to discover the Oompa-Loompas. The novel "Charlie and the Chocolate Factory" by Roald Dahl, published in 1964, serves as inspiration for this musical fantasy film.
Directed by Paul King, this film will take you on a whimsical journey as it explores how Willy Wonka ends up becoming the legendary chocolatier that is beloved from the children's novel. Plus, this movie captures the moral value of how good children are rewarded, so if you have kids and you're already planning your Christmas adventures this year, consider adding this film to your to-watch list.
---
New movies to watch in cinemas in 2023
---
Whether you prefer mind-bending dramas or nail-biting thrillers, watching movies on the big screen is a great feel-good activity to treat yourself to no matter the day of the week.
Consider watching one of these films on the big screen with your loved ones this new year, to escape reality and immerse yourself in a world where nothing is just quite ordinary. 
Read more here: 
---
Cover image adapted from: Marvel Fraternity of West Bengal Facebook, @supermariomovie & Mr.introvert Facebook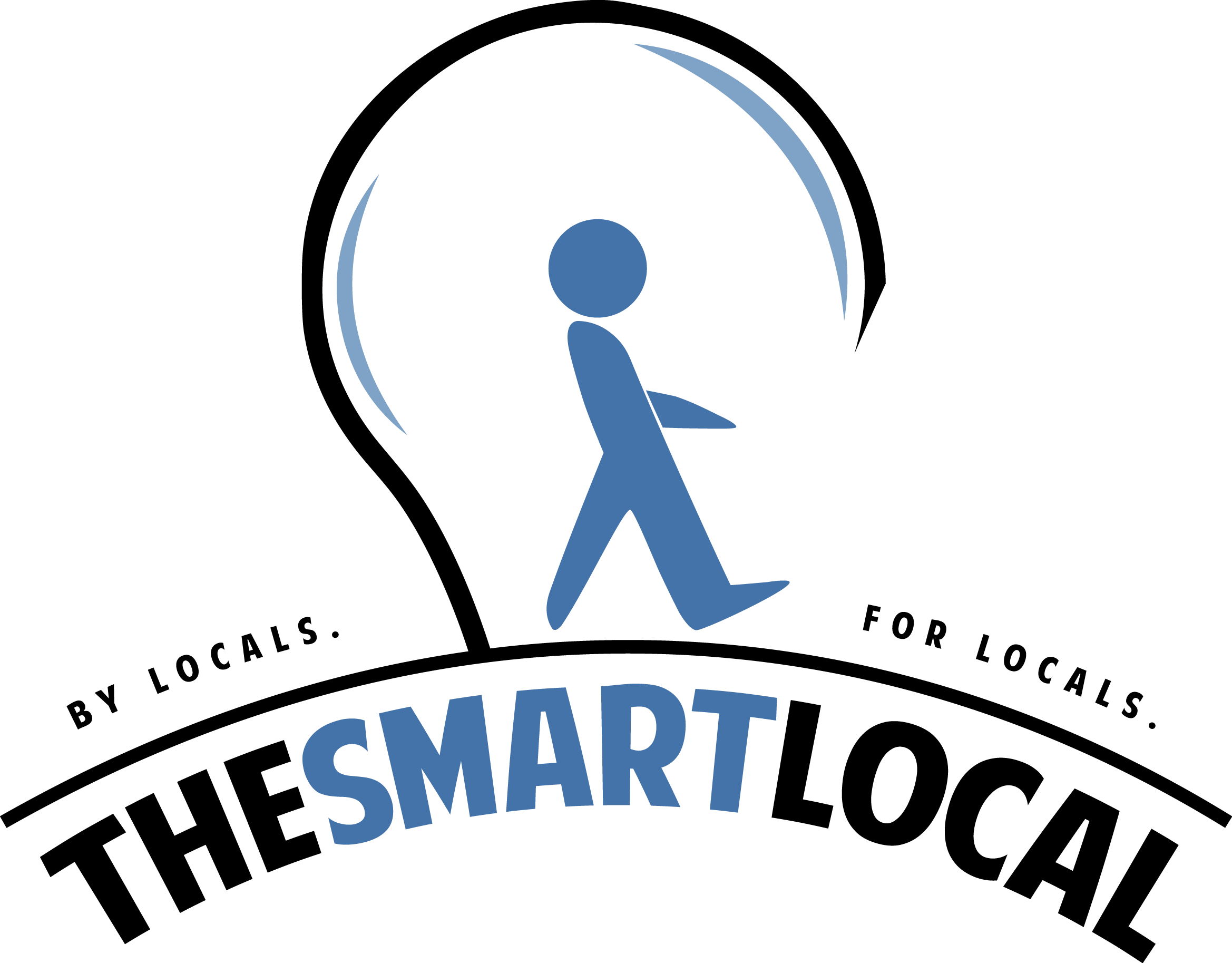 Drop us your email so you won't miss the latest news.