Easy hiking trails in Malaysia
---
Going for hiking trips is a sign that you're living the ultimate life of balance. You're that soul who's bonded with nature, who is really fit and just knows how to get away on the weekends, vanquishing the humdrum of the nine-to-five.
But if you're anything like me, you're not afraid to admit that your version of hiking is as good as walking up a flight of stairs. Thankfully easy hiking trails exist, and people like us have the chance to give this activity a go.
Good news if you don't want to be left out when your friends opt for outdoorsy getaways: There are lots of beginner-friendly hiking trails in Malaysia, all with stunning views.
---
1. Mount Pulai, Johor – has three waterfalls
---

Image credit: @akulah_yogi
Mount Pulai is about a 4-hour drive from KL – but if you have an entire weekend to spare, plan a day trip to Johor to conquer this mountain. Here, the journey to the peak can be as rewarding as reaching the peak itself, as you'll pass scenic streams and waterfalls along the way – great for cooling off with a dip in, or stopping for a picnic.

Image credit: @nasrun21
Choose from 2 trails: Either a 5km-long tarred road for an easy stroll to the top, or a 3.14km-long jungle trail that's slightly more challenging with some steep uphill sections. Both trails have distance markers to guide visitors along.

Image credit: @ezhanzhafraan
Tip: Bring an extra pair of clothes, in case you're enticed to go for a quick dip at one of the 3 waterfalls.
Hiking Duration: 2 hours (by road); 2.5 hours (jungle path)
Getting there: The best way is to drive or hire a chartered van, as there are no taxi stands at the mountain. Head to GPS coordinates 1.590354, 103.517270
Fees: No entrance fee; RM3 parking charge for cars
Address: Gunung Pulai Recreational Forest, 81000, Johor
---
2. Panorama Hill, Sungai Lembing – dreamy sunrise views
---
Image credit: @sltdfsh
Panorama Hill wasn't simply given a glamourous name to attract visitors. This hiking spot that's about a 45-minute journey from Kuantan town became popular thanks to its idyllic sunrise views. We're talking golden rays of sunlight breaking through the sky while a sea of misty clouds engulfs the hilly landscape below.
Image credit: @lim0214
You might want to practice beforehand by taking the stairs every time you ride the MRT, as the trail mostly comprises stairs with a support railing. You'll be able to take breaks along the way as the path has resting huts. It's pegged as an easy trail and you'll take less than an hour to reach the peak.

Image credit: @alfiahmad
Tip: Start your journey early at around 5.30am to catch the sunrise views.
Hiking Duration: 45 minutes
Getting there: 
By Car: Follow GPS coordinates 3.916044, 103.036627 to get to the trailhead in Sungai Lembing
By Public Transport: From the nearest major township of Kuantan, take bus 48 from the bus terminal. At Sungai Lembing, there's a road between Country View Inn and a food centre which leads to a left turn with a flight of stairs that marks the trailhead.
Fees: Free
Address: Panorama Foothills, Sungai Lembing, 26200 Sungai Lembing, Pahang
---
3. Broga Hill, Semenyih – lalang trails in the countryside
---

Image credit: @enuszanis_1101
If you're in Kuala Lumpur longing for some fresh air outside the city, Broga Hill is just an hour's drive away. You'll get an eyeful of a gorgeous hilltop covered in a sea of grass with views of farmlands below.

Image credit: @matthewsoh
The journey to the top is mildly challenging as you'll have to brave a few steep areas at the start. Not to worry, there are lots of support ropes along the way. This eventually eases off towards a walkable trail between tall lalang grass. The hilltop is also dotted with large boulders which lots of hikers use for daring photo ops.

Image credit: @aja_gallery
There are 3 peaks in total: the first 2 are beginner-friendly, and have better views than the third, which requires some climbing to get to.
Tip: Start your hike early at around 6AM to catch the glorious sunrise at the peak
Hiking duration: 45 minutes to 1 hour each way
Getting there:
By car: Follow GPS coordinates 2.939591, 101.900808
By public transport: Take a KTM train or bus from KL Sentral to Hulu Langat. Then hop into a taxi to get to Broga Hill.
Fees: RM5/person
Address: Broga Hill, 71750 Semenyih, Selangor
---
4. Rainbow Waterfall, Sungai Lembing – where a rainbow forms every morning
---

Image credit: @buntrix
We've pretty much established that Sungai Lembing has a killer sunrise view on top of Panorama Hill. But as if that isn't enough, there's also a Rainbow Waterfall in this area which makes for one heck of a backdrop. Each morning, a rainbow forms at the foot of the waterfall, and you can sit on the surrounding rocks for one heck of a photo.

Image credit: @anamjro
Be sure to pack some waterproof gear as you'll have to cross a river or two on your trek towards the waterfall. Otherwise, it's a relatively easy hike with minor uphill slopes and narrow crossings. Once you reach the waterfall, reward yourself with a cool plunge and take in the view.

Image credit: @mmichgwl
Tip: Sign up for a tour as only 4WDs can get through the off-track road that leads to the waterfall trailhead. These tours also optimise the timing of the rainbow which appears between 9am to 10am.
Hiking Duration: 1 hour, each way
Getting there: As it's one of the town's most popular attractions, most hotels in Sungai Lembing can arrange a tour for you.
Fees: From RM35/pax
---
5. Kapur Hill, Sabah – overlooks Mount Kinabalu
---
Image credit: @sorleng
Mount Kinabalu may be for advanced hikers, but that doesn't mean others can't admire it from a lower viewpoint. Kapur Hill is a hidden gem in Sabah that offers a much easier climb compared to its more popular but strenuous counterpart St. Veronica's Hill.
Image credit: Muhamad Farijan
You'll be able to tell that this isn't your regular tourist spot as the path is overgrown with ferns. It is, however, well-marked to the top, and you'll see some quiet farmlands along the way. At the peak, you can get a glimpse eyeful of Mount Kinabalu.
Image credit: @kkcity
Tip: Check with the locals if you're unsure where to park or how to find the path. People in this area are generally friendly.
Hiking Duration: 1 hour each way
Getting there: Tuaran is about an hour's drive from capital city Kota Kinabalu, Sabah. Drive to the trailhead at True Jesus Church Rongolis (GPS coordinates 6.210252, 116.308912), Kampung Rongolis in Topokon, Tuaran
Fees: Free
Location: Kampung Rongolis, Topokan, Sabah
---
6. Mossy Forest, Cameron Highlands – misty mossy forest with mountain views
---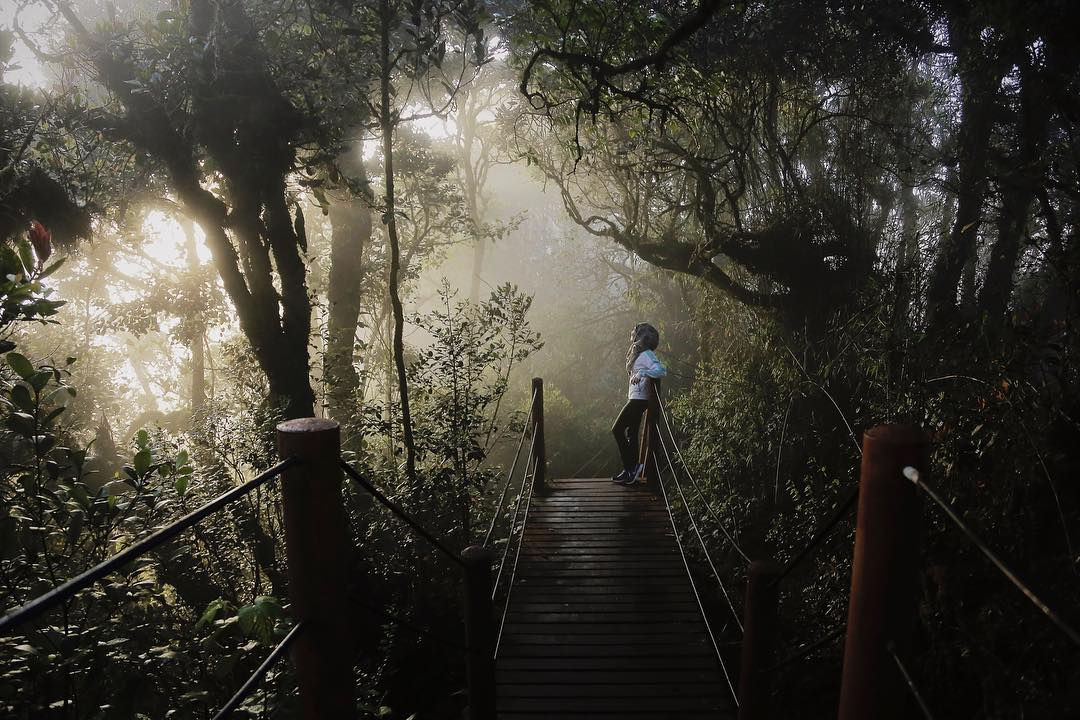 Image credit: @white_label_company
Thanks to the cool temperature of Cameron Highlands, a hike through Mossy Forest is likely to be comfortable one. Here, you can expect to be surrounded by lush greenery with a misty effect – #nofilter needed. Keep a lookout for exotic plants like pitcher plants and twirly ferns that thrive in this cool, dense setting.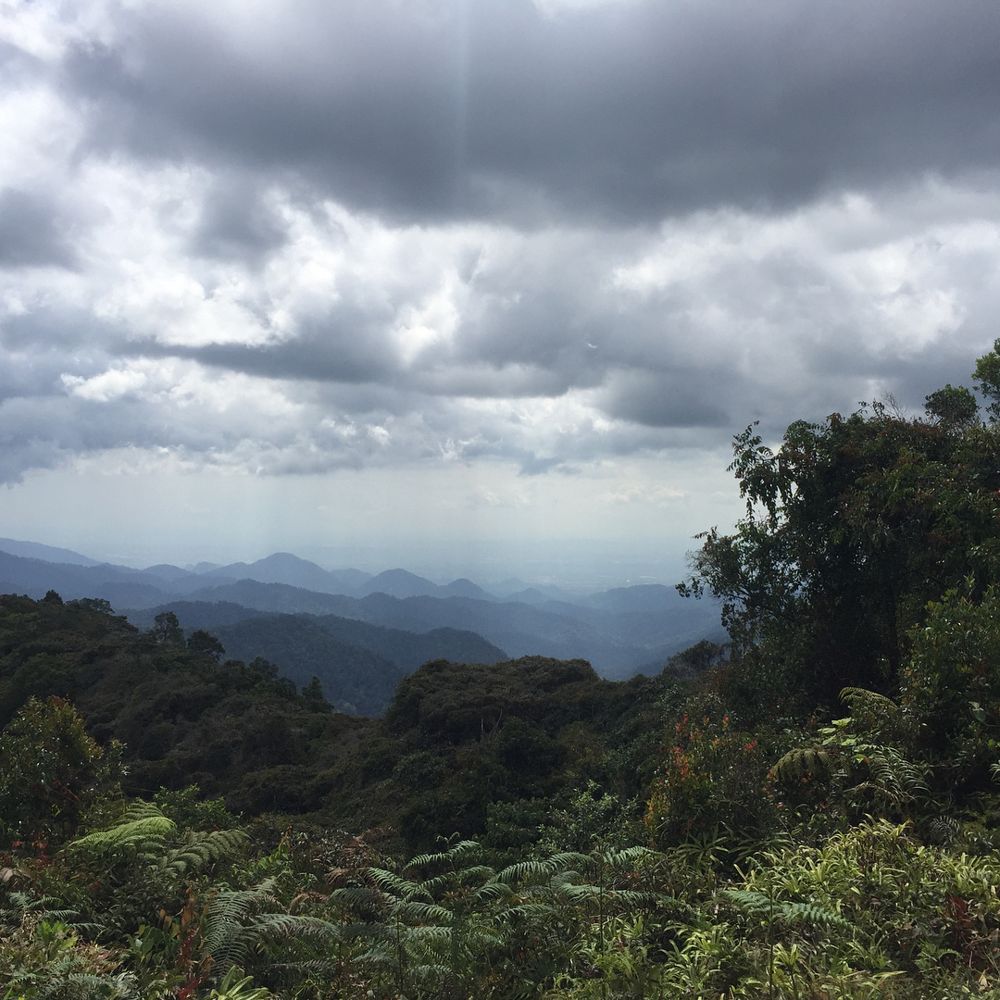 Once you get to the top, you'll get mountainous views that seem to stretch endlessly.
Image credit: @_lvs_
There are 14 trails to explore here, among which 2 will give you a leisurely hike at easy-access areas with paved paths and steps:
Trail 4 (easy): This trail begins near the Forestry Department and ends at Parit Waterfall. There's an added option of a turnoff to a watchtower.
Trail 5 (easy to moderate): Starts at the Agricultural Institute (MARDI) and merges with Trail 3 which has a split to either Mount Beremban (tough) or Arcadia Cottage. Head towards the latter for the easiest trail.
Snap pictures that look like scenes out of a post-apocalyptic movie.
Image credit: @raytneh
Tip: Bring a lightweight waterproof windbreaker as it can get chilly.
Hiking Duration: 30 minutes to 1 hour
Getting there: From Brinchang town in Cameron Highlands, drive about 7km towards Copthorne Hotel and the junction to Mossy Forest should be to your left after the hotel.
Fees: RM10
Address: 39000 Brinchang, Pahang
---
7. Mount Baling, Kedah – with popular mountain ridge photo spot
---
Image credit: @hazanabdullah
We need to talk about this ridiculously stunning mountain ridge on the peak of Mount Baling that looks like something out of a Lord of the Rings scene. Located up North in Kedah, this view requires conquering some uphill sections and obstacles – kind of like what Frodo had to do – to get to the peak.
Image credit: @kamarul_zack
It's been labelled "easy to moderate" as the trail is rather straightforward and clearly marked, with handrails to hold on for support.
Image credit: @l0rd0fdarkness
Your hike will start with a steep incline that eventually evens out towards a steady flight of stairs that will take you through the jungle. It gets more rocky towards the end, and you'll have to climb up a rock and crawl between a couple of tight spaces to get to the ridge.
Tip: If you're a beginner, it's recommended to go with an experienced hiker so you'll be able to confidently conquer that last portion of the hike.
Hiking Duration: 2 to 2.5 hours
Getting there: The trailhead is located 1.5km north of Baling Town in Kedah. Take a bus from any main city like KL or Penang before hailing a ride, or drive following GPS Coordinates 5.687112N, 100.914694E
Fees: RM5
Location: Kampung Seberang Pekan, Baling 09100 Kedah
---
8. Mount Serapi, Sarawak – a mild walk with paved paths
---
Image credit: @jenifferperon94
Before you climb Mount Serapi, you're likely to see it first from Sarawak's capital city of Kuching. Just a half hour journey from Kuching, this 900-metre tall mountain is a popular jogging area for locals. You won't have to worry much about steep inclines as a paved road leads to the peak.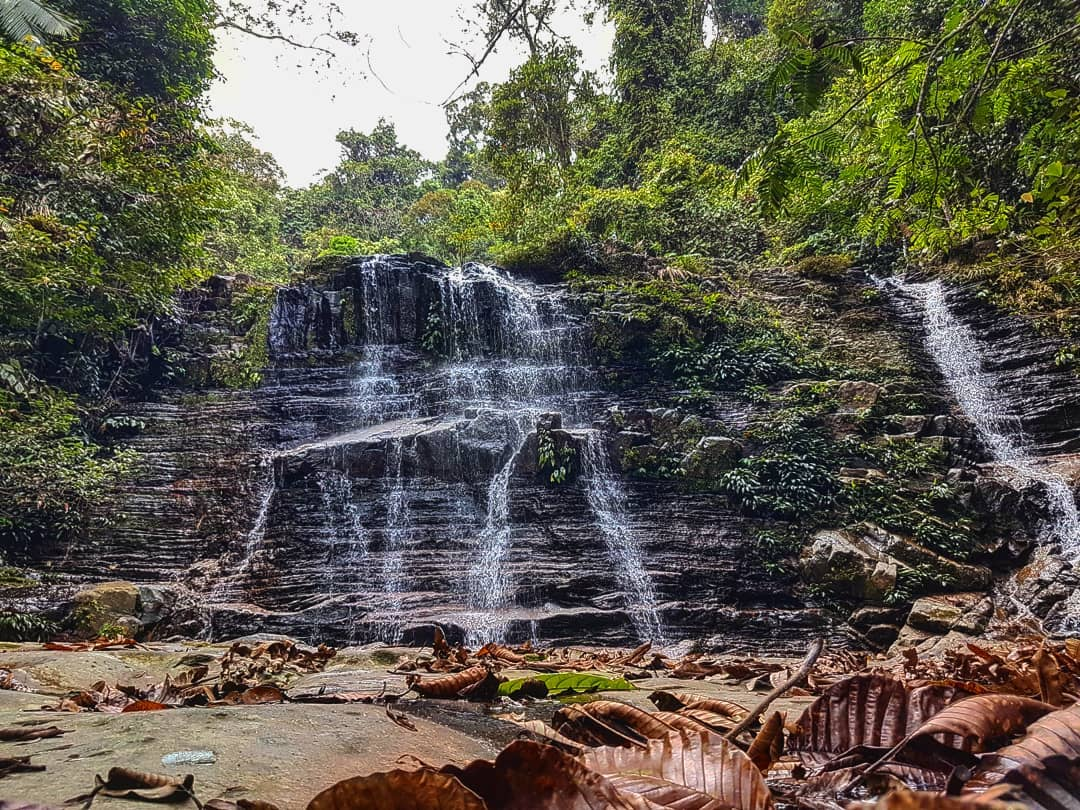 Image credit: @captain_firepants
For more adventurous hikers, there's the option of diverting towards 6 other trails from the main path. There's the Waterfall Trail, for example, which passes through swampy areas to a waterfall, and the Rayu Trail that leads to Matang Wildlife Centre.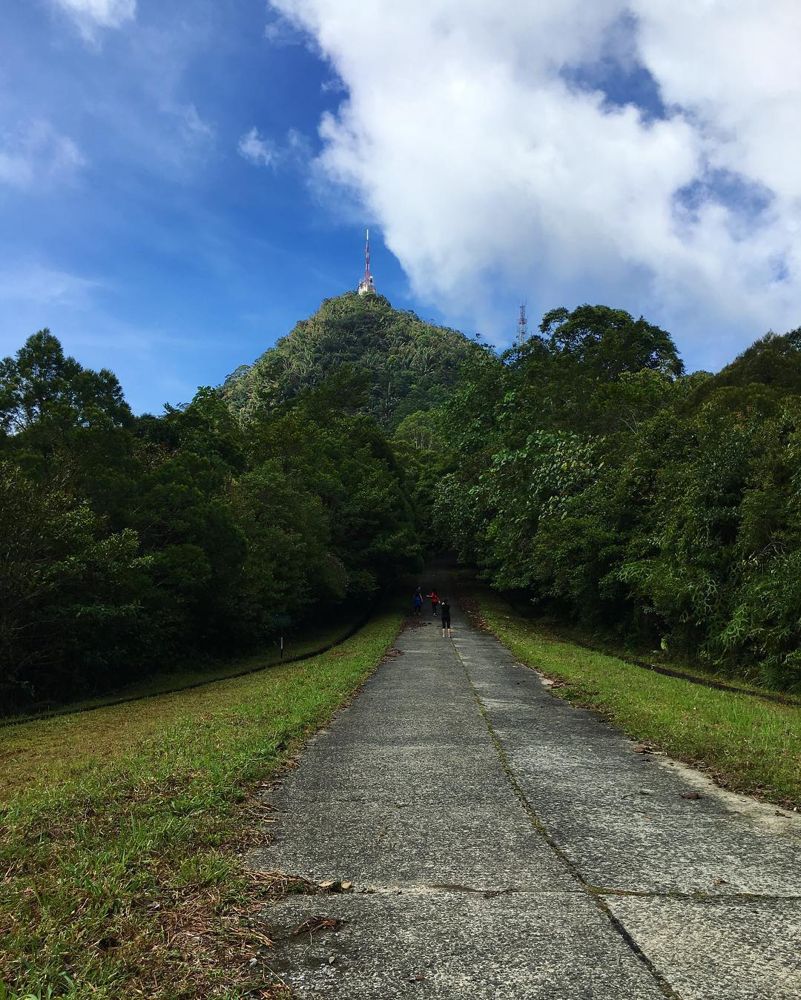 Image credit: @drnadiahkarim
Tip: Plan your route beforehand. There are different places you can start and finish your hike, such as the main Kubah National Park, and the entrance at Matang Wildlife Centre.
Hiking Duration: 2 hours each way
Getting there: Drive or take a taxi to Kubah National Park.'
Fees: RM10 for Malaysians; RM20 for foreigners.
Opening Hours: 8AM-5PM, Daily. Visitors must sign in and out.
Address: Kubah National Park, 93050 Kuching, Sarawak
---
9. Penang National Park – a beach rewards you at the end
---
Image credit: @dnjourney
For those itching for an island adventure, Penang National Park's got you covered: tropical jungle, check; wildlife, check; quiet beaches, check. Throw in a couple of suspension bridges along the way and you've got yourself some gorgeous photo spots to make the trip count.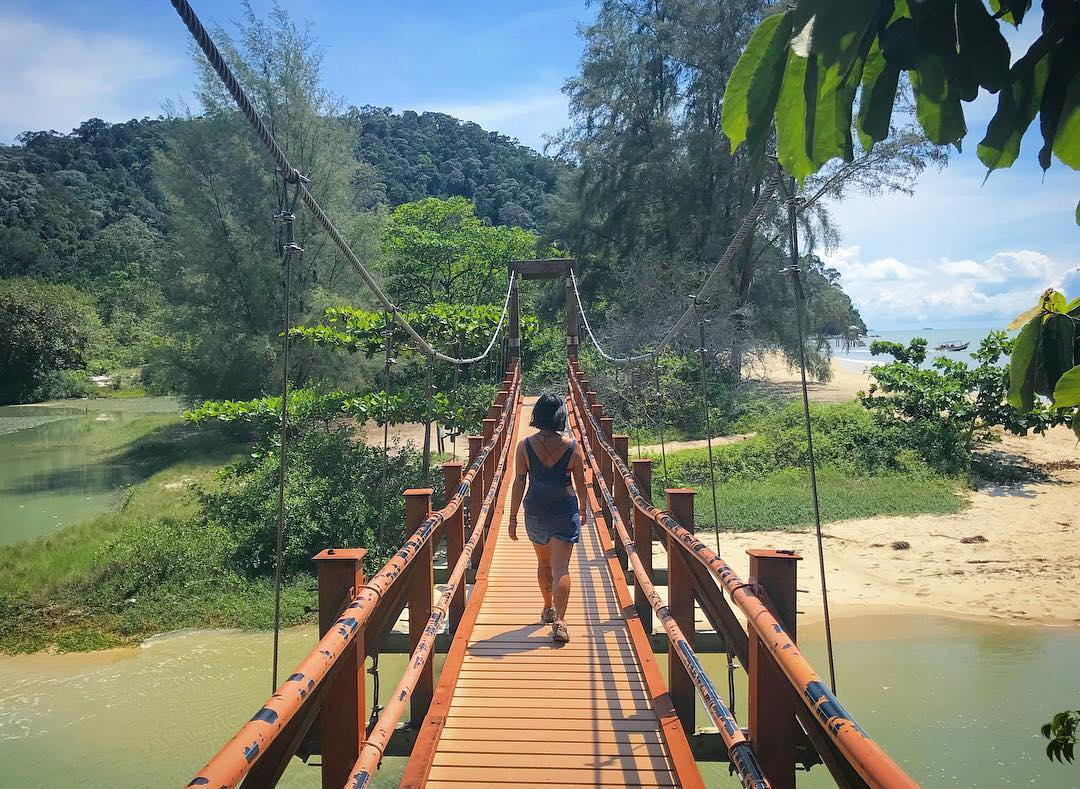 Image credit: @a.fab.journey
2 hiking trails await those who want to walk off all the char kuey teow and nasi kandar they've been gorging on during their visit to the island. The first is a coastal route that heads to Monkey Beach and a lighthouse. You'll find a 250metre-long canopy walkway on this trail, which requires you to pay an RM5 fee beforehand at the entrance.
The second trail is a more challenging jungle hike that has a steep incline over the hill and leads to the secluded Kerachut Beach which houses a turtle sanctuary. You can even camp here for free if you register at the entrance.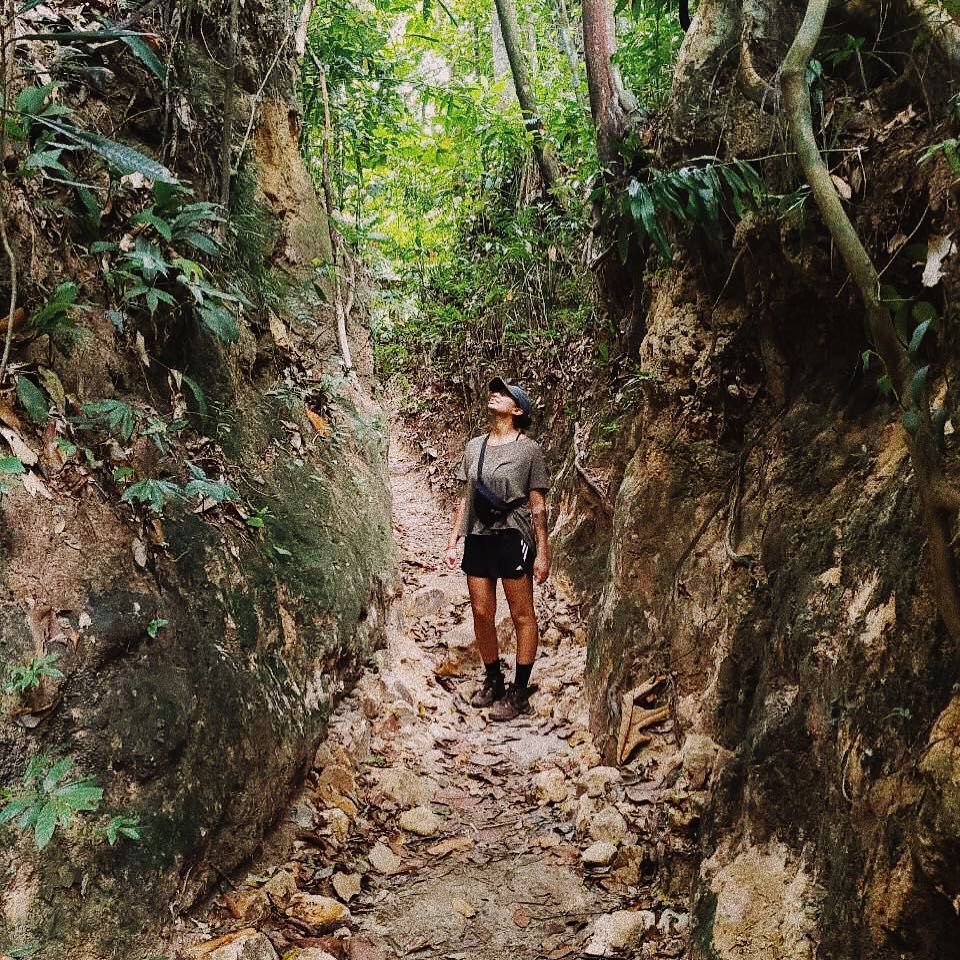 Image credit: @luvenduh
If you plan to hike to one of the beaches and take a boat back, you can get boat tickets before you begin your journey for about RM50 one-way.
Tip: Bring lots of water, as the seaside climate can get incredibly humid. Likewise, bring your own food (but clean up after) if you plan to picnic at the beach.
Hiking Duration: 1 to1.5 hours for each trail, each way
Getting there: Head to the Penang National Park Office at Teluk Bahang.
By Public Transport: Take RapidPenang Bus 101 from George Town or other popular areas such as Batu Ferringhi and Chulia Street.
Fees: Free, but requires registration at the park office; RM5 for the canopy walk.
Opening Hours: 8AM-5PM, Daily
Address: Pejabat Taman Negara P. Pinang, jalan Hassan Abbas, 11050 George Town, Penang
---
10. Mount Raya, Langkawi Island – panoramic views of the sea
---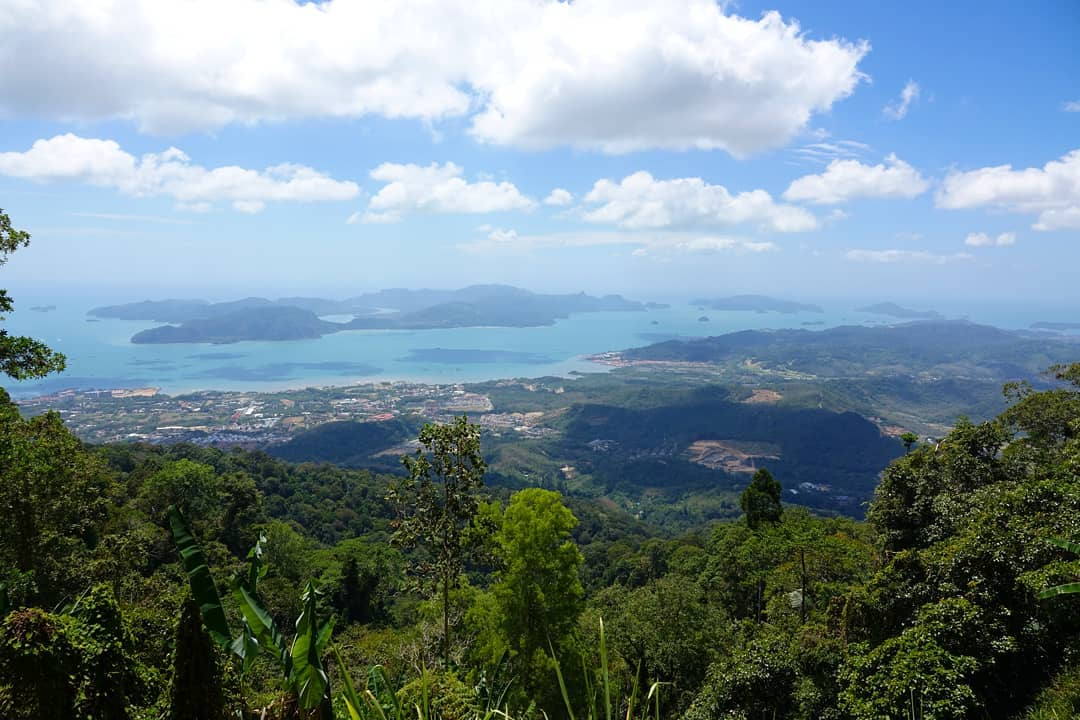 Image credit: @chrisvoninsta
If you've already conquered the white sand beaches and duty-free shopping of Langkawi Island, head inland to catch some stunning views of the island. Mount Raya has the highest peak on the island, and you don't need a whole lot of experience to climb it.
Image credit: @verawilbelewerentz
That's because the path is a stairway that leads you through the jungle to the top – 4287 stairs, to be precise. There's a watchtower at the peak you can enter for a fee of RM10 and you'll get to reward yourself with a complimentary cup of tea.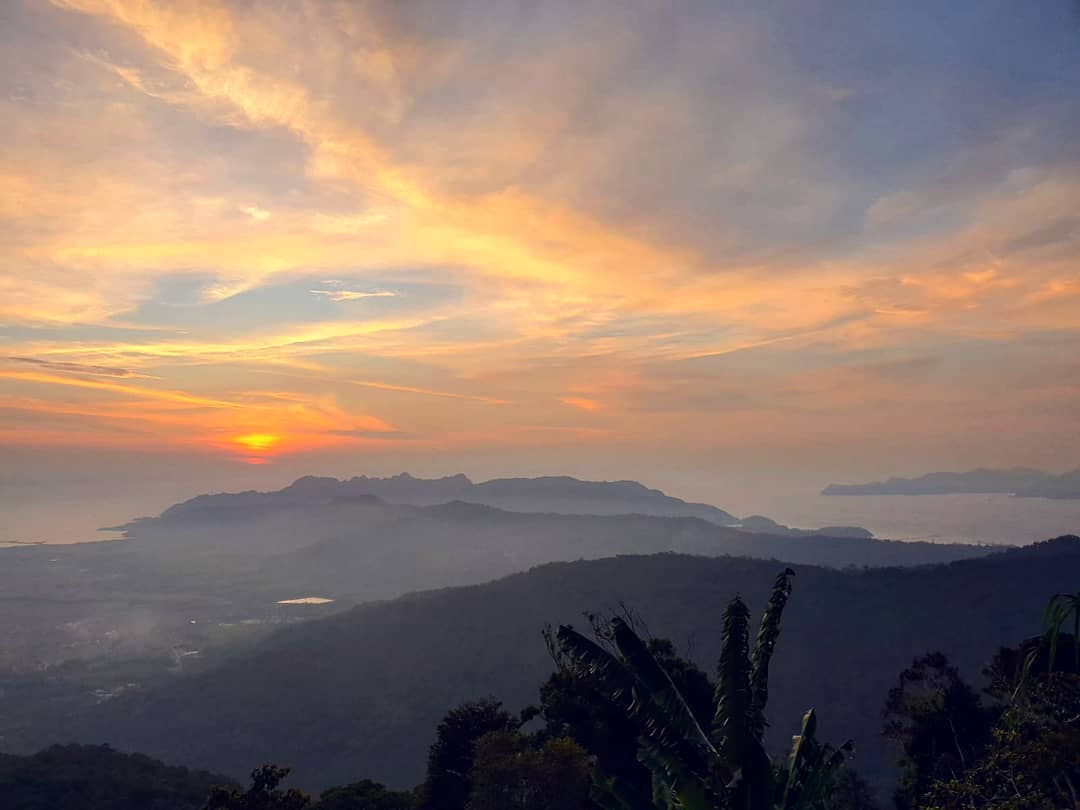 Image credit: @millefleurchen
Tip: If you're having a cheat day and are just not up for hiking, you can actually drive right up to the peak.
Hiking Duration: 2.5 hours each way
Getting there: Drive or take a taxi to Lubok Semilung Recreational Park.
Fees: Entrance to the hiking path is free; RM10 to access the viewing tower at the summit
Address: Taman Rekreasi Lubuk Semilang, 07000 Langkawi, Kedah
---
Hiking in Malaysia for beginners
---
As many of these hiking trails comprise paved roads, stairs and straightforward trails, beginners should have no problem conquering them.
Remember to prepare for contingencies, even on the easiest of hikes:
Download an offline map for navigation.
Bring power banks in case your phone batteries run out.
Always bring along a "survival kit" with a torch, a lighter, a knife, basic first aid, and some food and water.
Safety: Always have company and don't bring valuables like jewellery with you.
As rainforests can be damp, be cautious of slippery trails that could be covered in moss or mud.
You don't have to travel too far from KL for a low-maintenance outdoor escape that surrounds you with nature for miles on end. Malaysia has a good supply of easy trails for you to get into the jive of hiking.
Check out our other Malaysia getaway guides:
---
Cover image adapted from (clockwise from top left): @akulah_yogi, @sorleng, @hazanabdullah, @kkcity
This article was updated on 31st May 2022.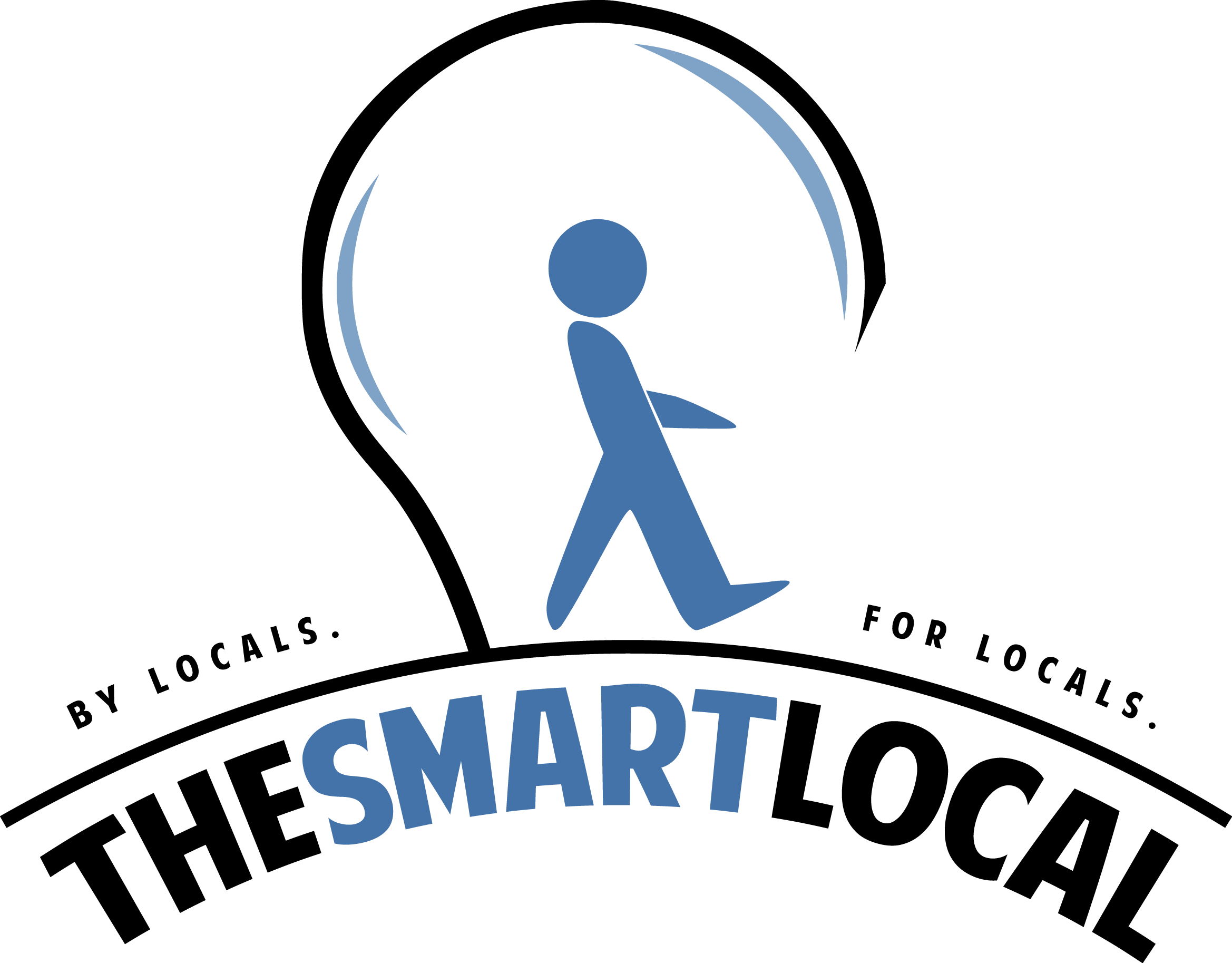 Drop us your email so you won't miss the latest news.