Pavilion KL fire started at a roast duck restaurant
---
Earlier today, 30th March 2022, an 18-second video of a massive cloud of smoke over Pavilion KL circulated on social media. Witnesses at the scene and Malaysians online expressed their concerns over the possibility of a fire breaking out at the popular shopping mall in the heart of KL. 
Pavilion KL has since released a statement to confirm that a fire did break out in the kitchen of a restaurant in the mall, at around 2PM. The fire was quickly put out and reported.
Update (31st March 2022): Dragon-i also shared a statement at 8PM, on 30th March, confirming that the incident took place at their branch in Pavilion KL. The fire started at a duck roaster oven at their premise, but flames were put out after a sprinkler system was activated.
---
Smoke over Pavilion KL
---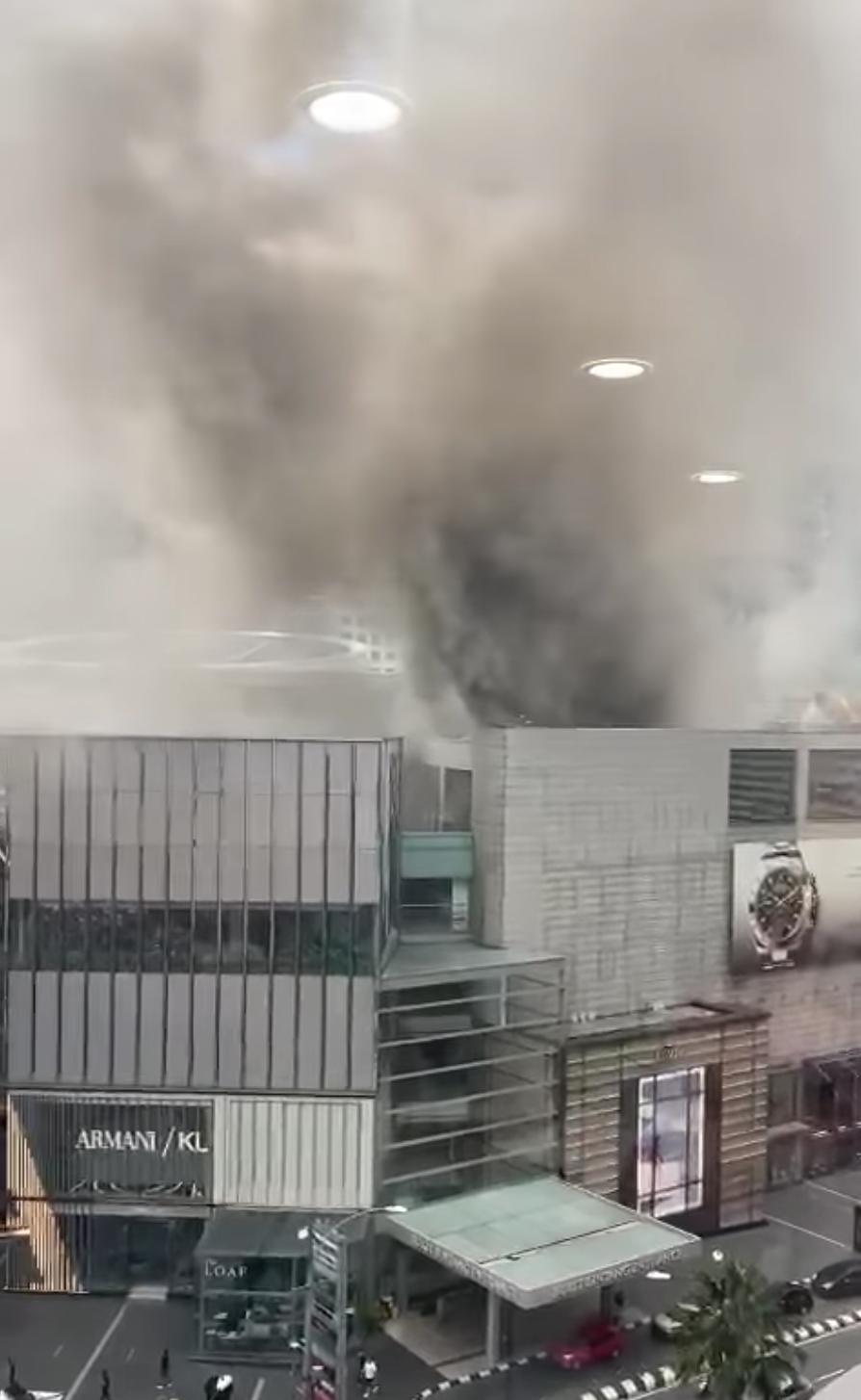 Image credit: Bukit Bintang, Kuala Lumpur.
A video of the fire has been shared by several netizens, including Facebook page Bukit Bintang, Kuala Lumpur.
It showed thick smoke rising above the mall.
Another video shared by netizen Royce 陈志康, taken from the mall's entrance, captured the smoke clouding the skies.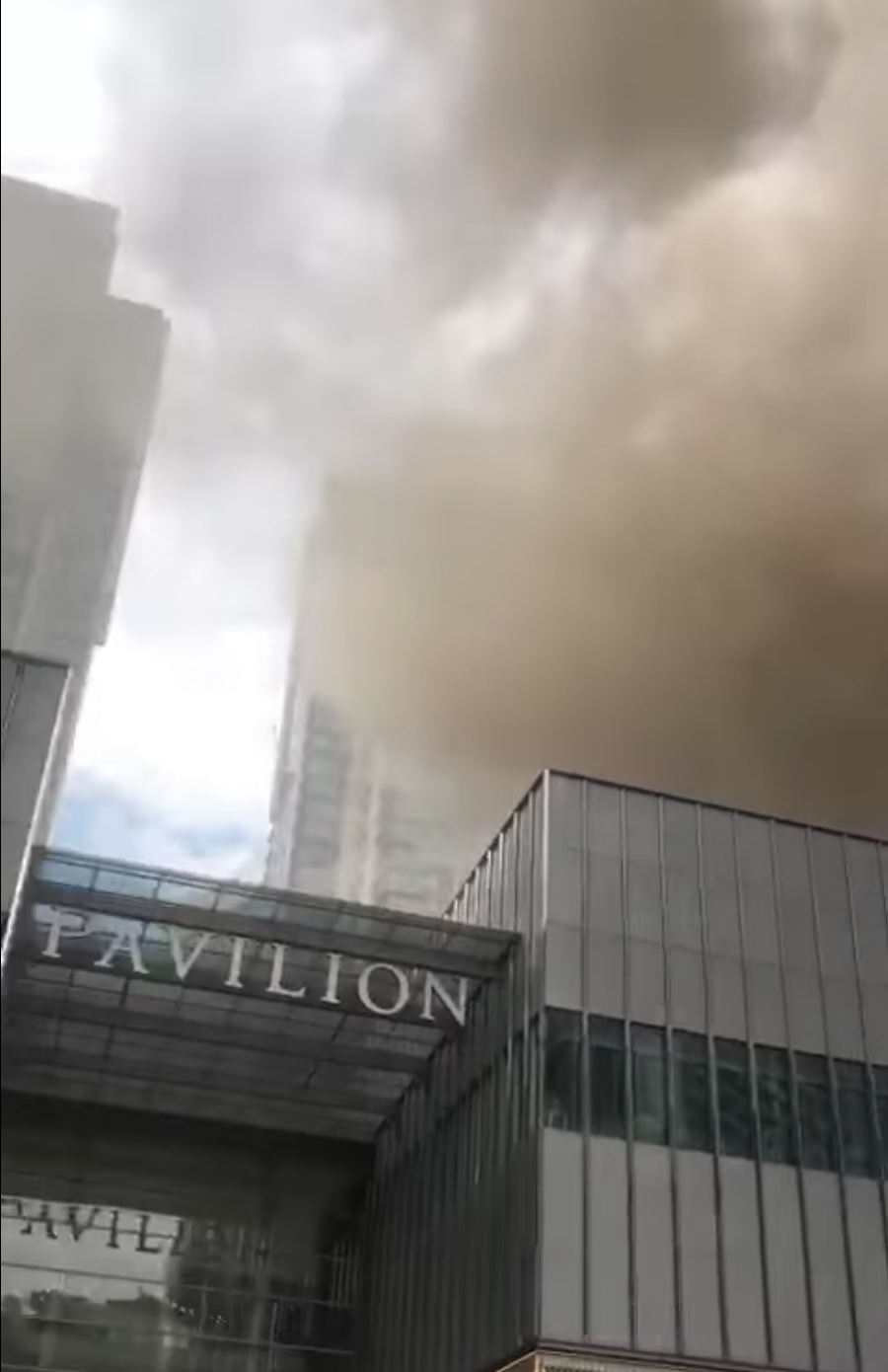 Image credit: Royce 陈志康
Around 3.50PM, Pavilion KL released a statement on Facebook following the smoke sighting by onlookers. The statement confirmed that a "small fire incident" broke out at around 2.10PM in the kitchen of a restaurant on the mall's first floor.
The restaurant is understood to be Dragon-i Peking Duck.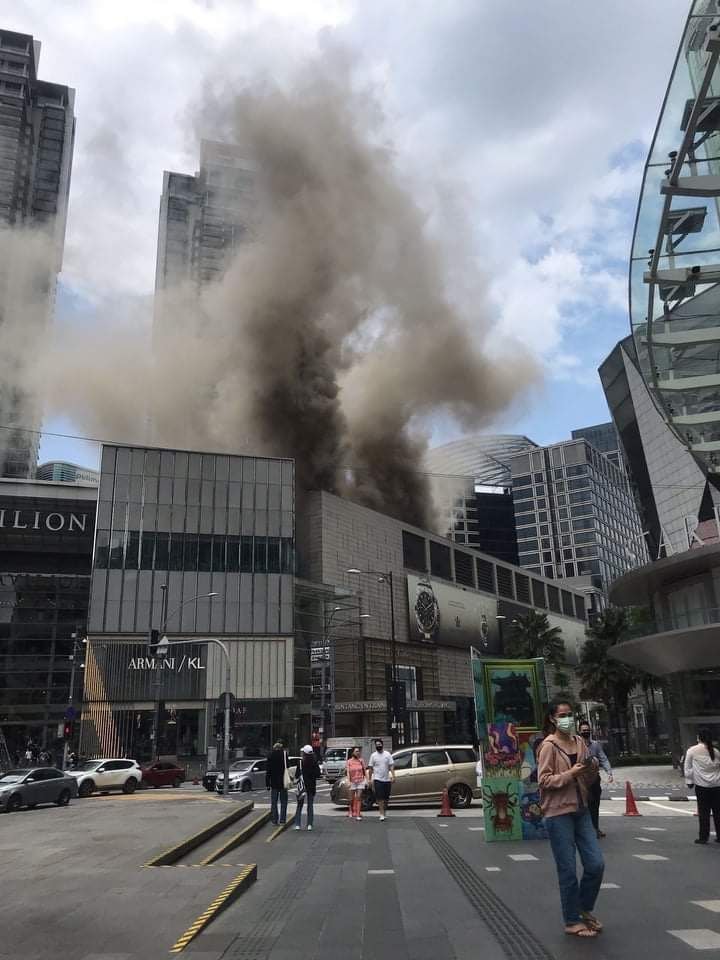 Image credit: Amy Wong
The fire was reported to the Kuala Lumpur Fire and Rescue Department, after it was put out with the help of the mall's Operations and Security Department.
The cause of the fire is still not yet known, as investigations is currently ongoing.
Thankfully, no one was reported injured at the time of the incident and the mall was able to remain open throughout and immediately after the fire.
---
11 firefighters were deployed
---
According to a statement from the Kuala Lumpur Fire and Rescue Department, the fire broke out at a duck-roasting area in the kitchen of the restaurant.
Eleven firefighters and two fire engines were deployed after they received an emergency call at around 2.12PM. Fortunately, the fire had died out before their arrival. Due to the heat of the flames, the fire was said to have damaged five fire sprinklers.
---
No injuries at Pavilion KL
---
Outbreaks of fire are risky no matter their size, especially at public places like shopping malls that see much footfall. As such, we're glad that no one was hurt during this incident at Pavilion KL.
---
Cover image adapted from: Amy Wong and Wikimedia Commons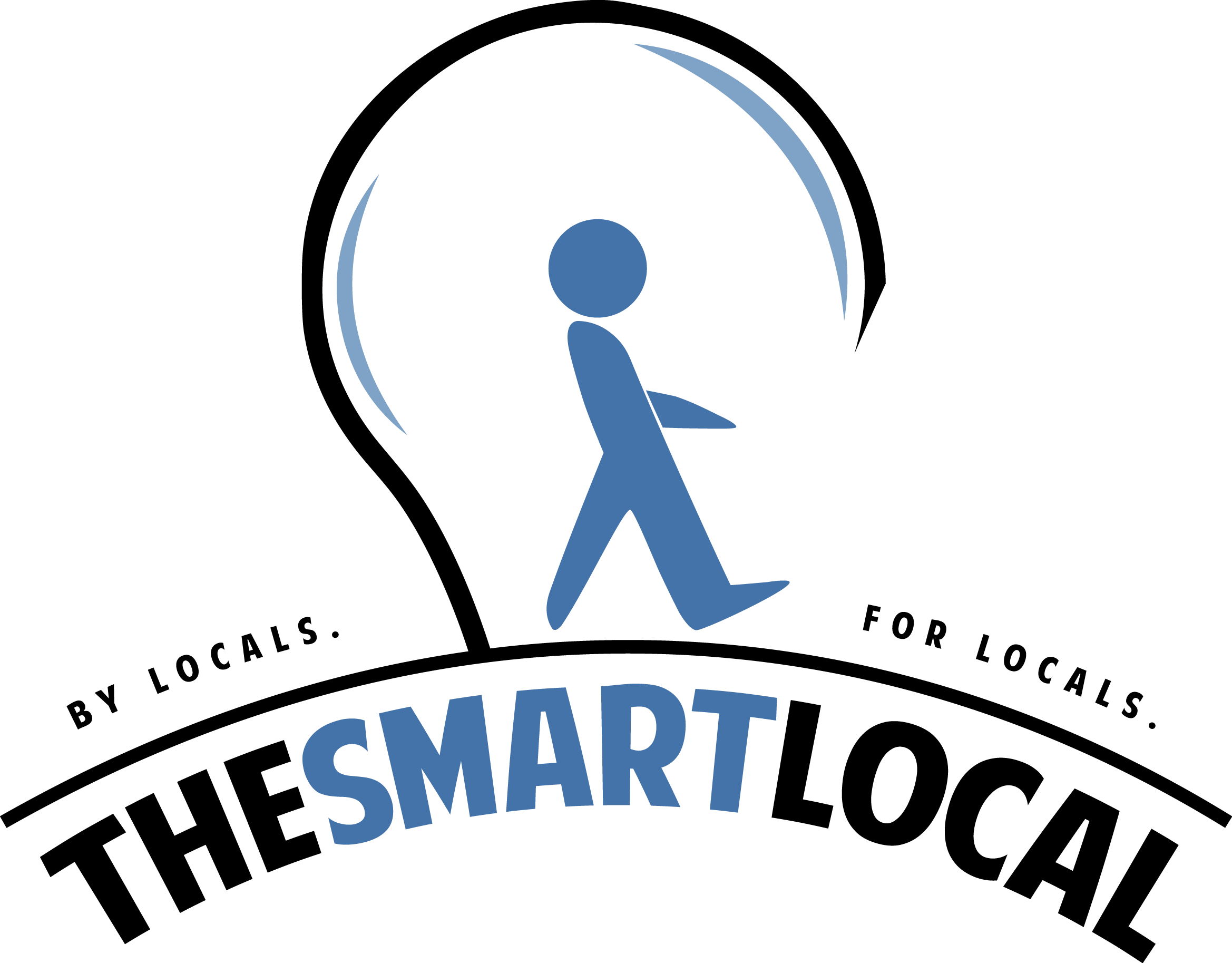 Drop us your email so you won't miss the latest news.