Sak Dato Temple in Broga 
---
Malaysia is well known for its multicultural population, making it a prime destination for cultural explorers seeking out historical spots and heritage sites. One must-visit place of worship that's testament to our country's status as a melting pot is Sak Dato Temple.
Perched atop a hill in Negeri Sembilan, the temple was built decades ago and has become more than just an important religious site for devotees. It's a popular attraction in the town, as it's home to the tallest statue of Monkey God in Malaysia.
---
A cave shrine that transformed into a temple
---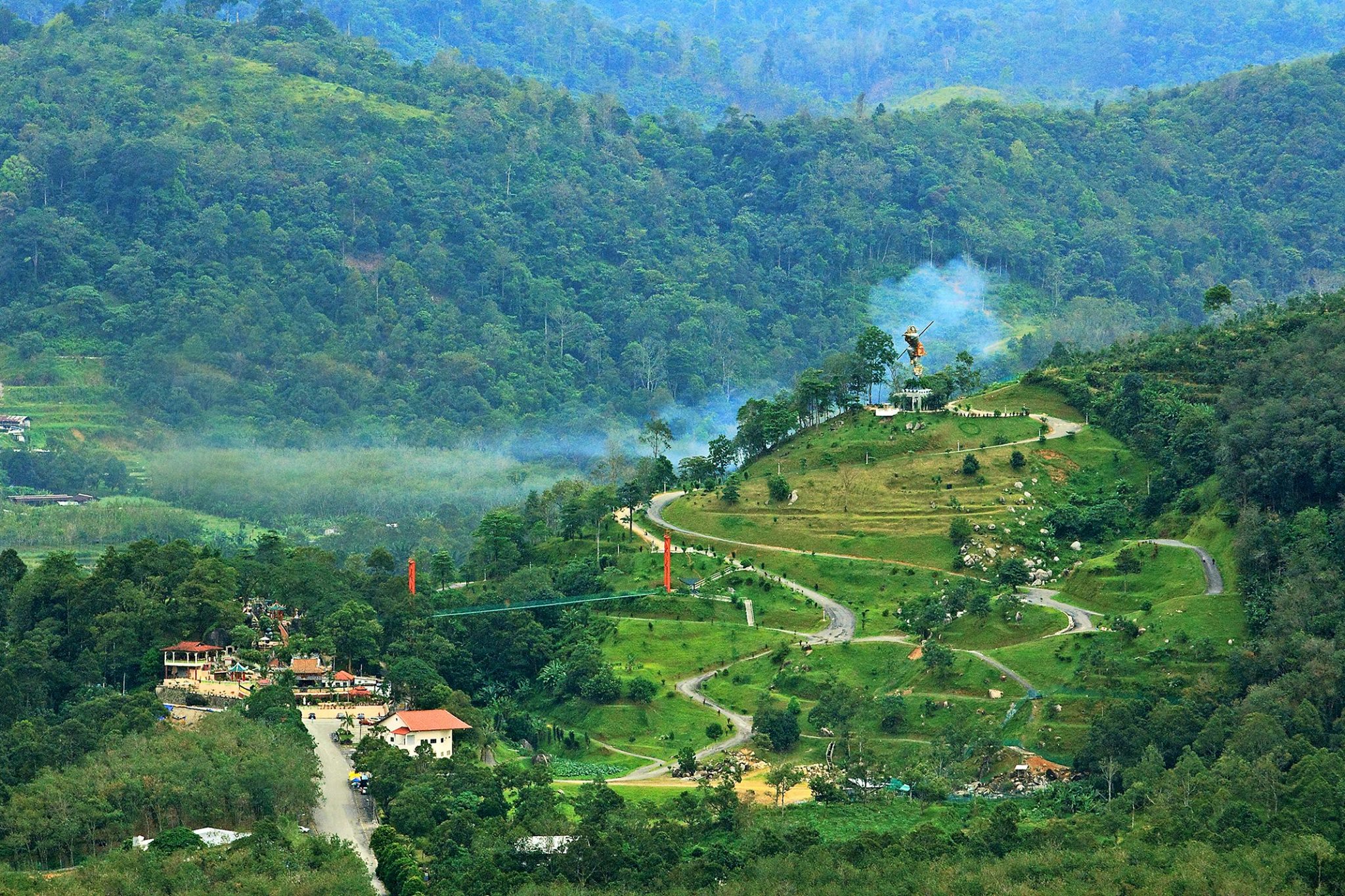 Image credit: Broga Sak Dato Temple via Facebook
Nestled in Kampung Baru Broga, Sak Dato Temple is a 140-year-old temple built by Chinese settlers during the 19th century as a place of worship for Taoists and Buddhists in the area.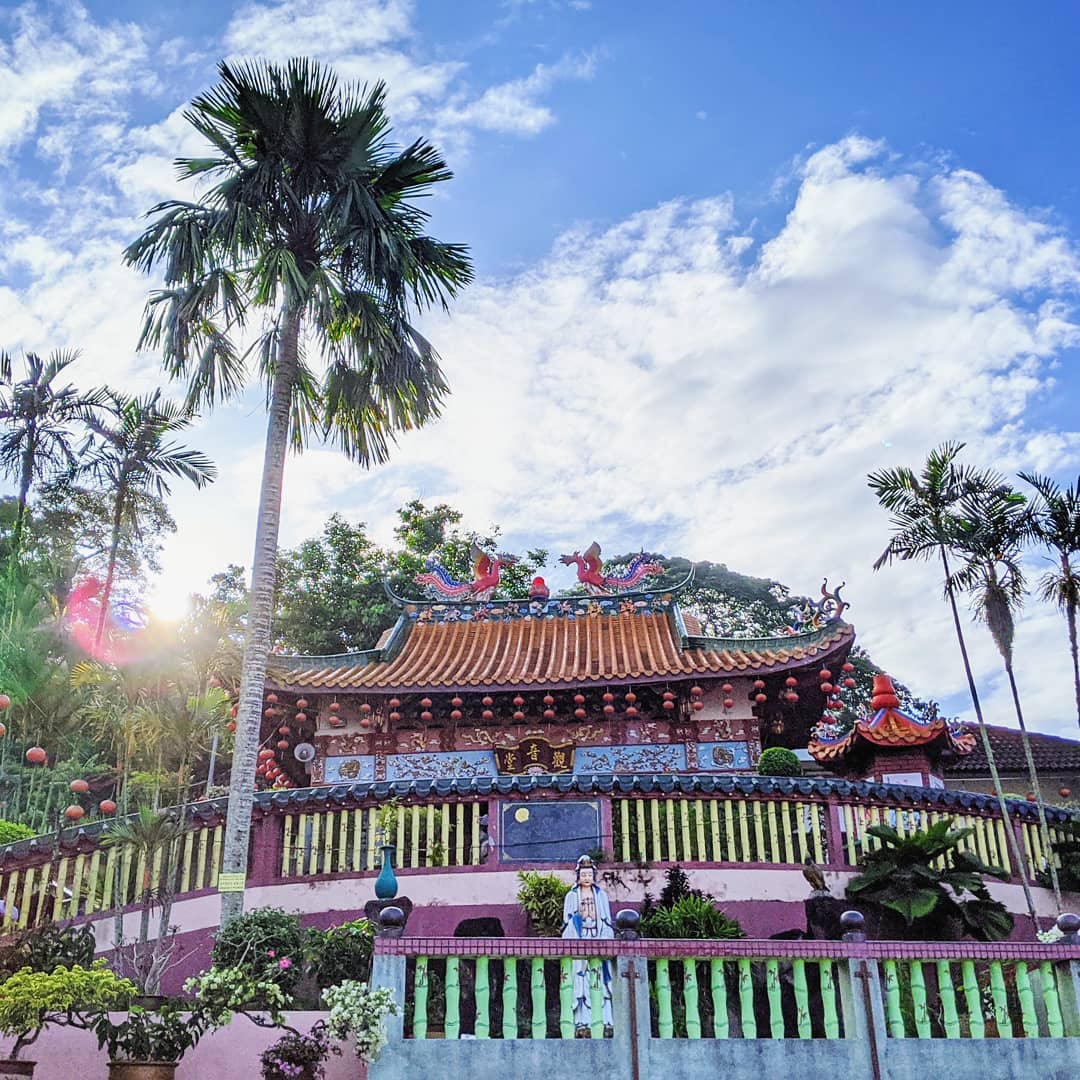 Image credit: @ilynnvirgobiru via Instagram
Step onto the grounds of the temple and you'll be greeted by several structures boasting traditional Chinese architectural features, such as sloped roofs and bamboo-shaped railings.
But the most unique aspect of the temple is the fact that it is built in tiers and connected by staircases. You'll find the main temple at the foot of the hill, and the largest statue of Monkey King, or Sun Wukong, in Malaysia at the top of the hill.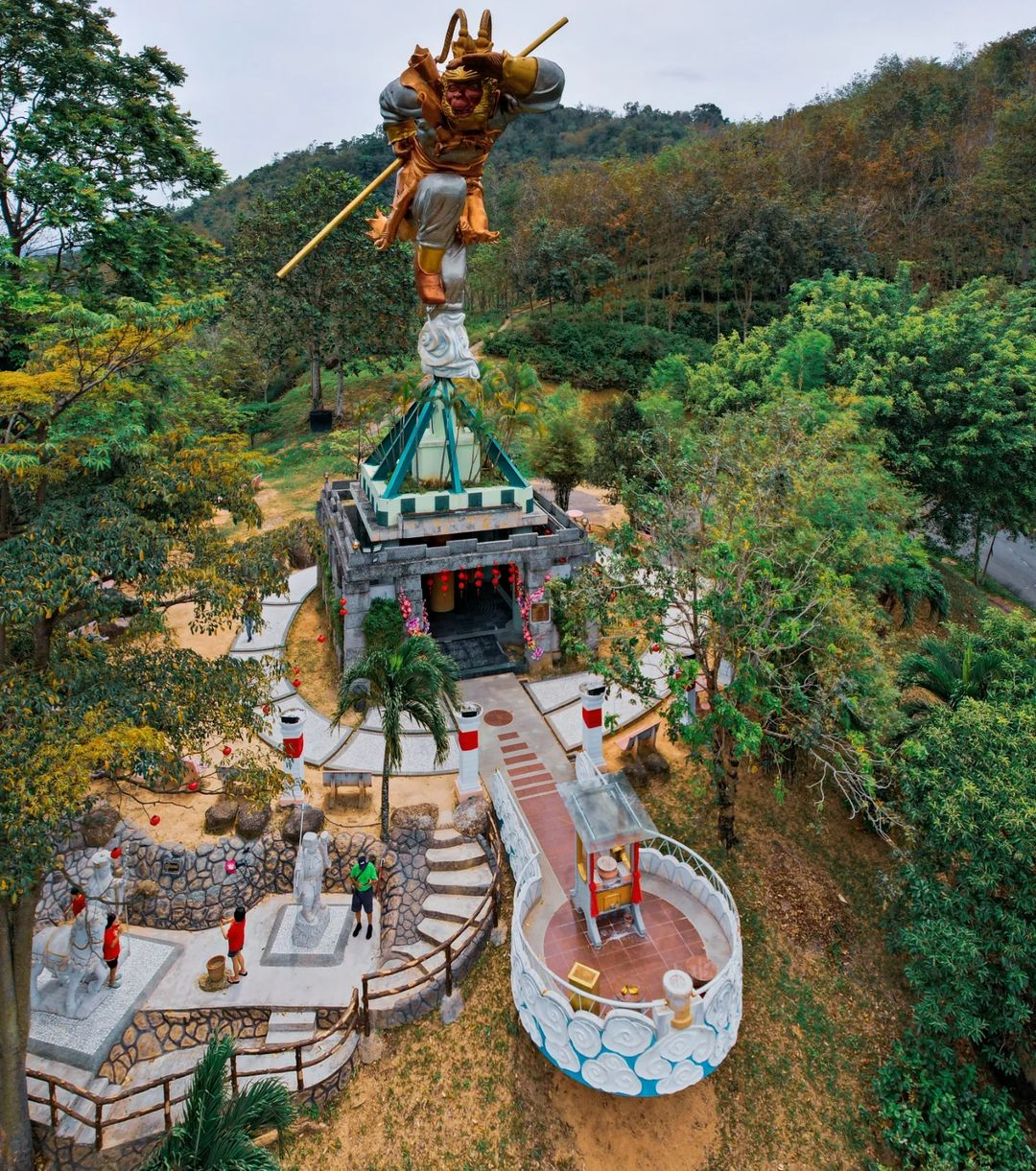 Image credit: @vic_nash04 via Instagram
The temple also interestingly began as a shrine dedicated to a Sak Dato, a miner named Sak Man. Legend goes that Sak Man appeared in a friend's dream to tell them that he would die in a cave and become the guardian deity of the region. Unconvinced, his friend decided to visit the cave – lo and behold, he was found dead there.
The locals thus build a cave shrine to make offerings to Sak Man. It is widely believed that the shrine brought worshippers good fortune and prosperity. Over time, the humble shrine transformed into a sacred place of worship for the local Chinese community within the village.
---
Journey over a suspension bridge to the iconic Monkey King statue
---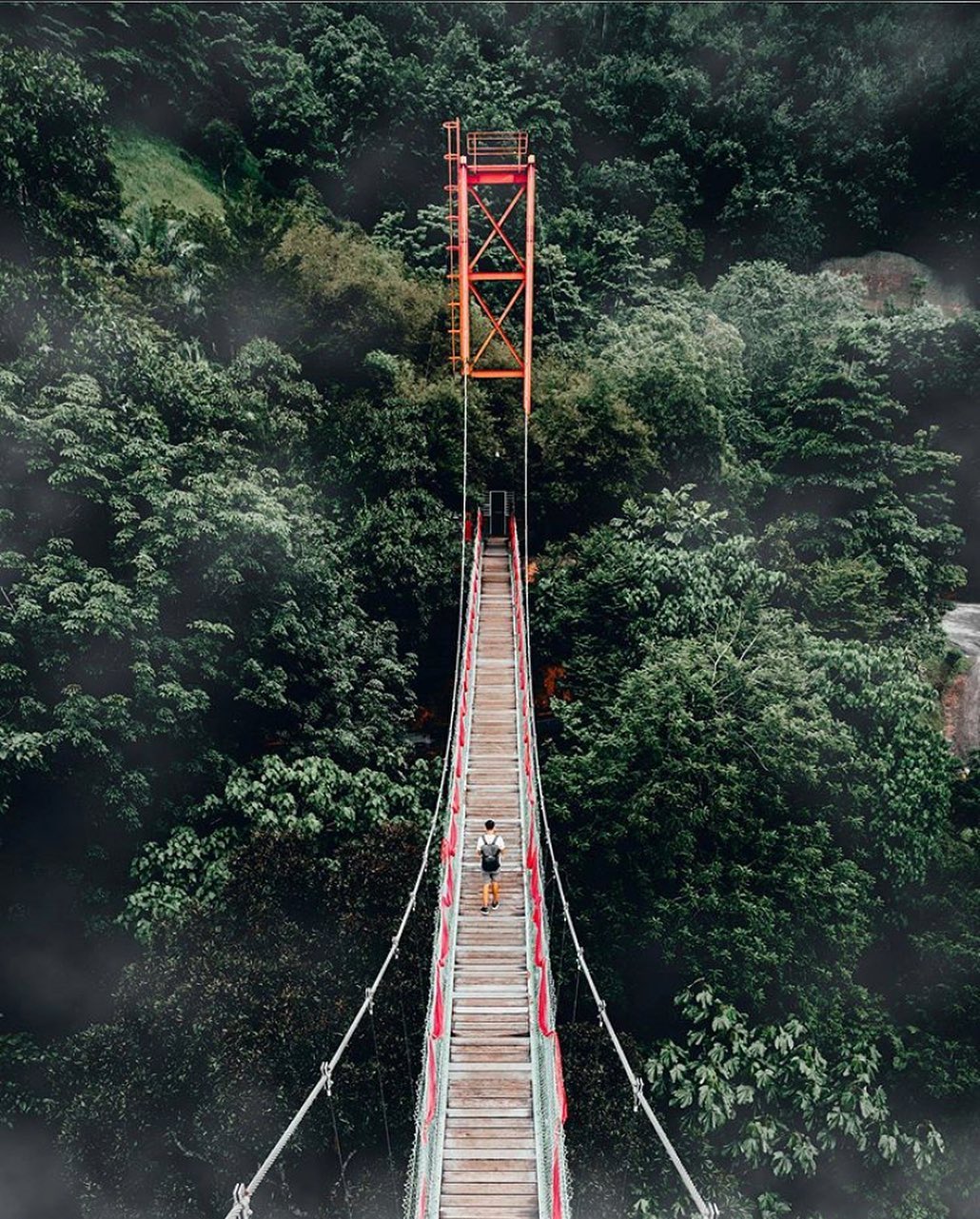 Image credit: @exploring.malaysia via Instagram
A must-see at this temple is the 1.5-metre-tall statue of the Monkey King perched atop a hill.
To reach it, you'll have to cross a 103-metre long suspension bridge over a small valley and hike up a moderately steep hill – so be sure to wear comfortable shoes during your visit. During your trek, you'll be rewarded with a scenic view of the lush green surroundings.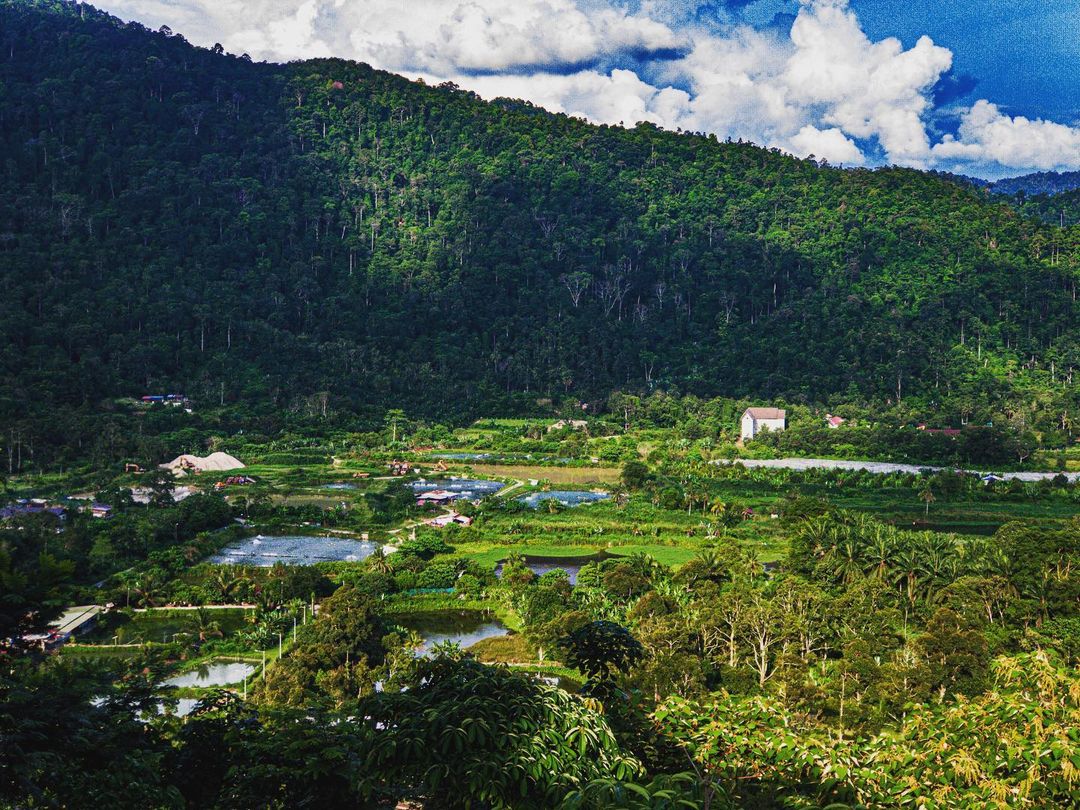 Image credit: @vrpuvan via Instagram
After an approximate 15-20 minute hike, you'll reach the peak of this temple where the iconic Monkey God statue stands tall and majestic. Visitors spend the most time exploring this tier – there's a prayer hall here crowned by the statue, which looks out over the hill, and also postcard views of greenery.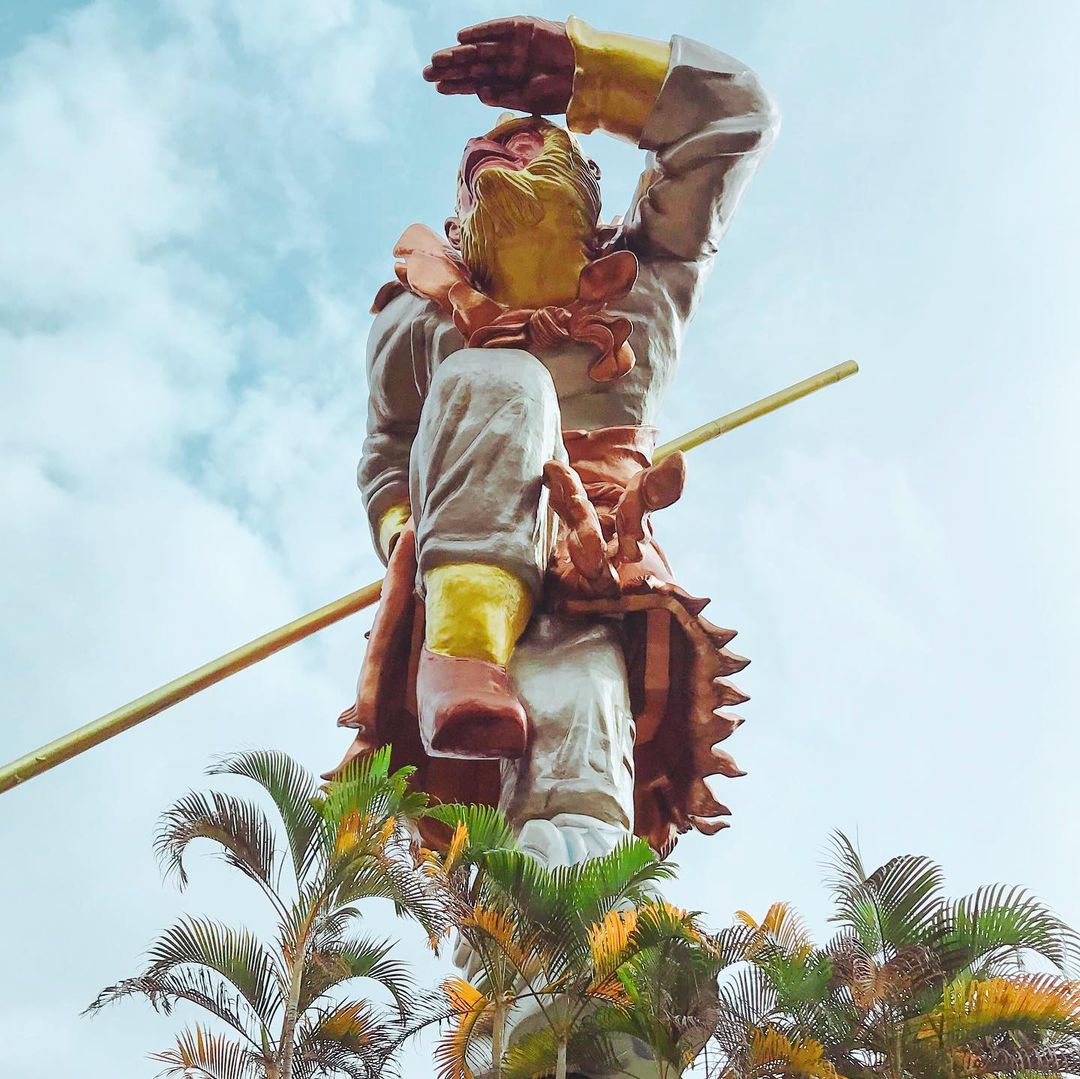 Image credit: @rpuvan via Instagram
For the uninitiated, Sun Wukong, also known as the "Monkey King", was born from a stone. History has it that he acquired supernatural powers through Taoist practices, and is best known to be the main character in the 16th-century Chinese novel, Journey to the West.
Sun Wukong is said to have the strength to support the weight of two mountains – which is probably why this temple and the statue of the figure is perched atop a hill.
---
A Chinese garden with statues of mythological creatures
---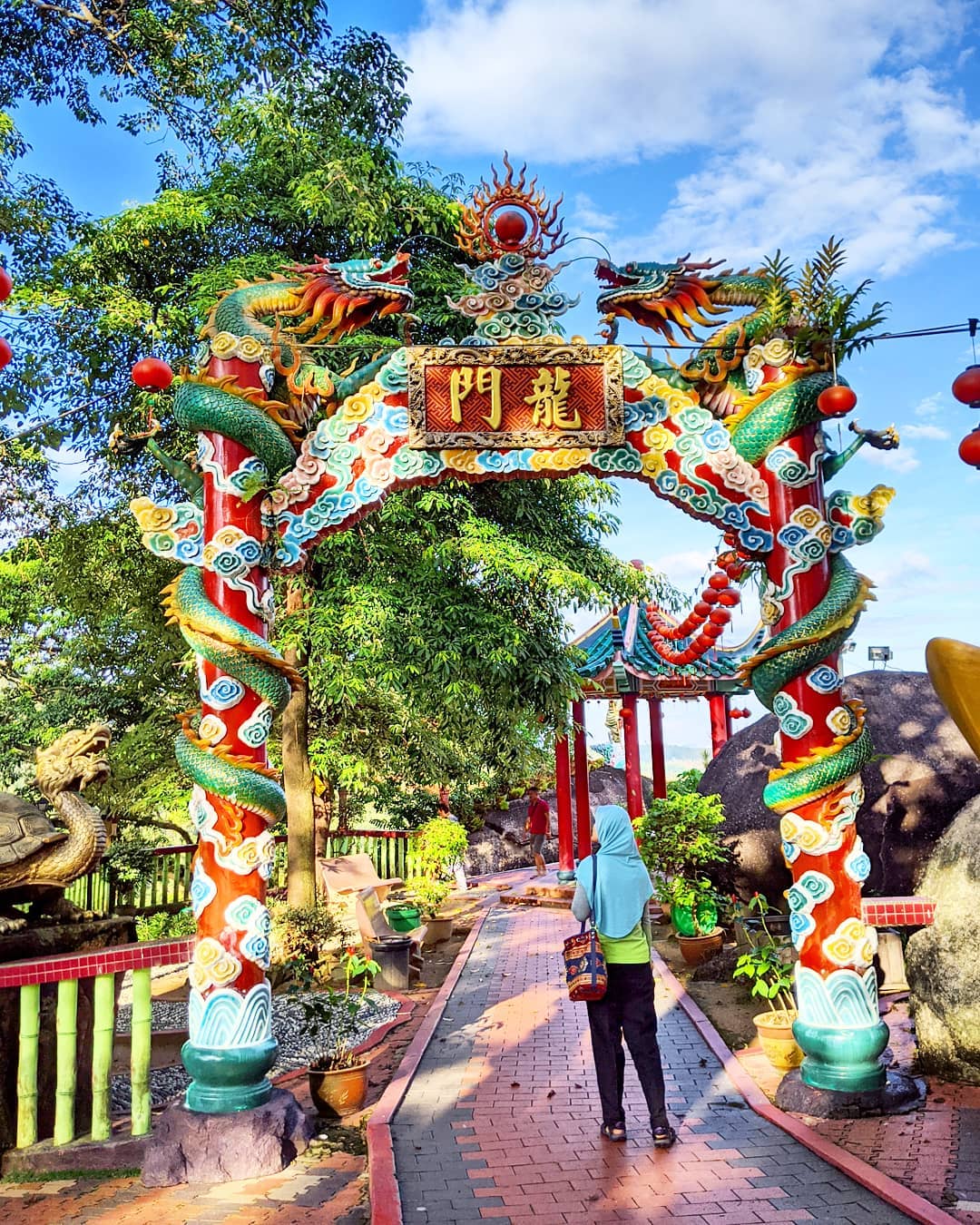 Image credit: @ilynnvirgobiru via Instagram
Once you're done exploring the highest tier of the temple, head over to the first tier. Here, you'll find a Chinese garden filled with traditional garden features and statues of mythological creatures.
Find a statue of Longgui, a dragon and turtle creature that symbolises courage and determination, and also a vibrant pailou with red pillars featuring intricate carvings of dragons and swirling clouds, or xiangyun.

Image credit: @kayng1972 via Instagram
You can also take a leisurely stroll and discover other popular Chinese garden features, such as a fish pond filled with a kaleidoscope of fish and accompanied by a remarkable statue depicting a skilled angler.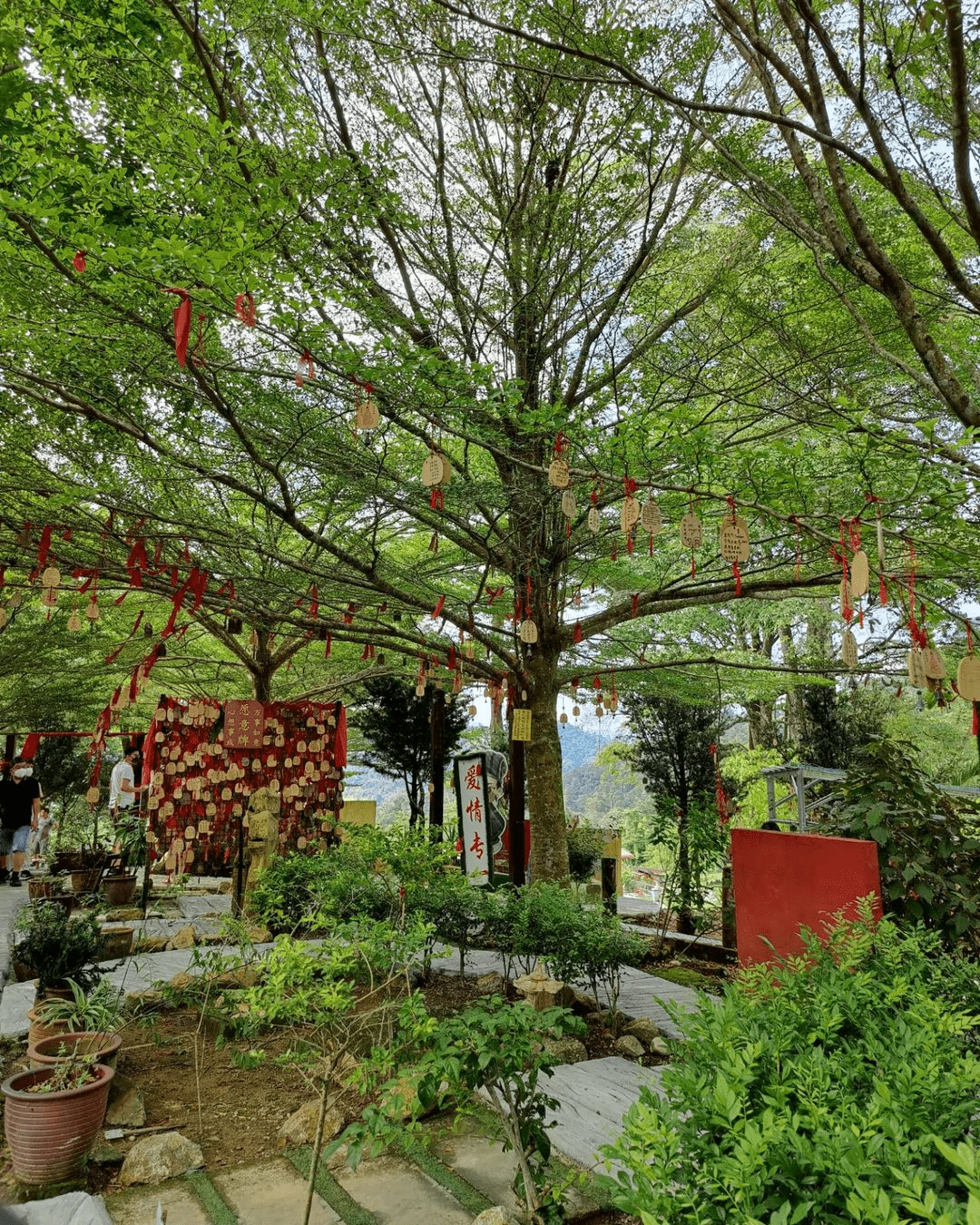 Image credit: @kayng1972 via Instagram
In the midst of this garden stands a magnificent old tree decorated with wooden wishing plaques hung by devotees. Visitors often stop by here to take the opportunity to write down their wishes. 
---
The tallest Monkey King statue in Malaysia at Sak Dato Temple
---
If you have yet to visit Sak Dato Temple in Broga, consider dropping by the temple to explore the rich cultural heritage it has to offer – and to witness firsthand the tallest Monkey God statue in Malaysia.
Address: No. 4, Jalan Besar, Broga, 71750 Negeri Sembilan
Opening hours: 8am-8.30pm, Daily
Contact: 03-8761 0035 | Sak Dato Temple's Facebook 
For more interesting temples to visit, check out these 10 unique Chinese temples and 10 Indian temples with stunning architecture.
Also watch our video feature here:
---
Cover image adapted from: @vic_nash04 via Instagram, Broga Sak Dato Temple via Facebook, @exploring.malaysia via Instagram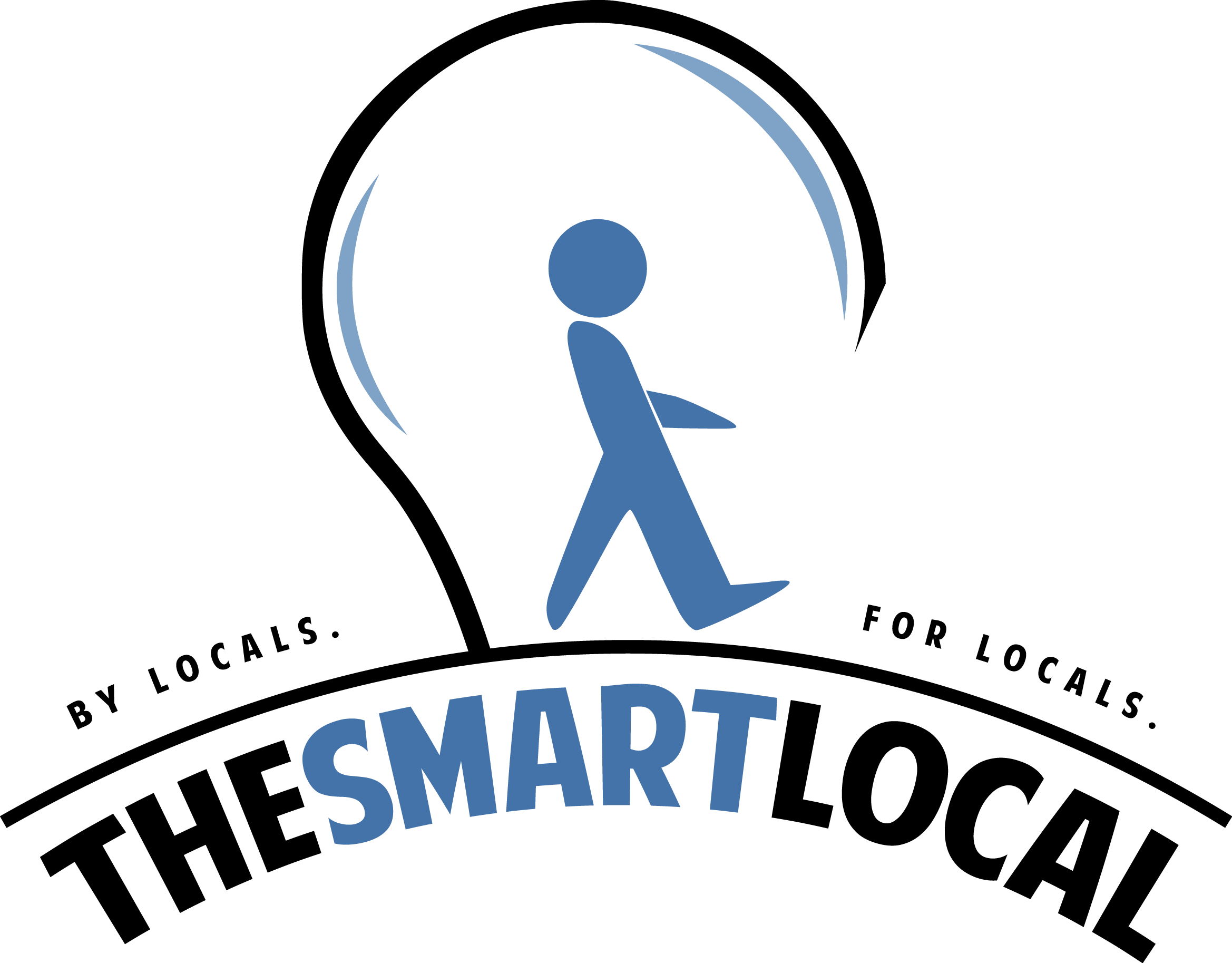 Drop us your email so you won't miss the latest news.