Tomisstan cafe in Johor
---
Perhaps you've eaten your way through cafes in the city, and decided that it's high time for a change of scenery. Or, you're simply craving a serene combo of the sun, sand, and food. 
Enter Tomisstan Cafe in Muar, Johor. Not only will you get to fill up your tummy with delicious local food here, you'll also get to feast your eyes on insane views of the sea and sunsets. There are also fishing spots by the cafe, where patrons can try their hands at fishing.
---
Hidden beachfront cafe with fishing spots
---
More often than not, gems come by to those who wander off a different path. Tomisstan Cafe is the epitome of that gem of a place.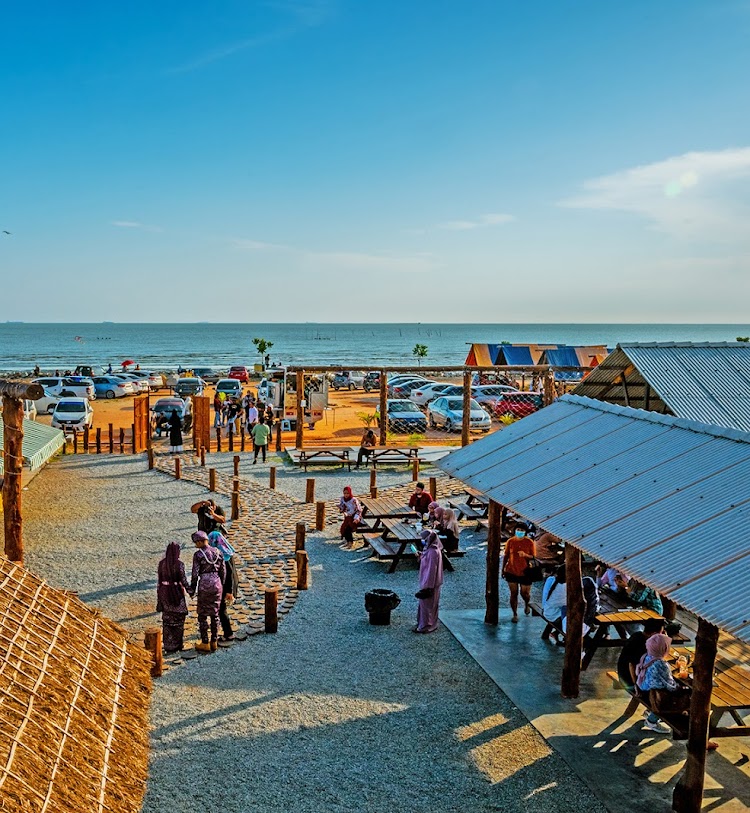 Image credit: Google Photos
Unlike most cafes in the cities with extravagant aesthetics, this cafe is located in a rather secluded area. The journey here may be somewhat of a hassle – roads to the cafe can get pretty narrow and rocky. But locating this beachside attraction will be well-worth the trip.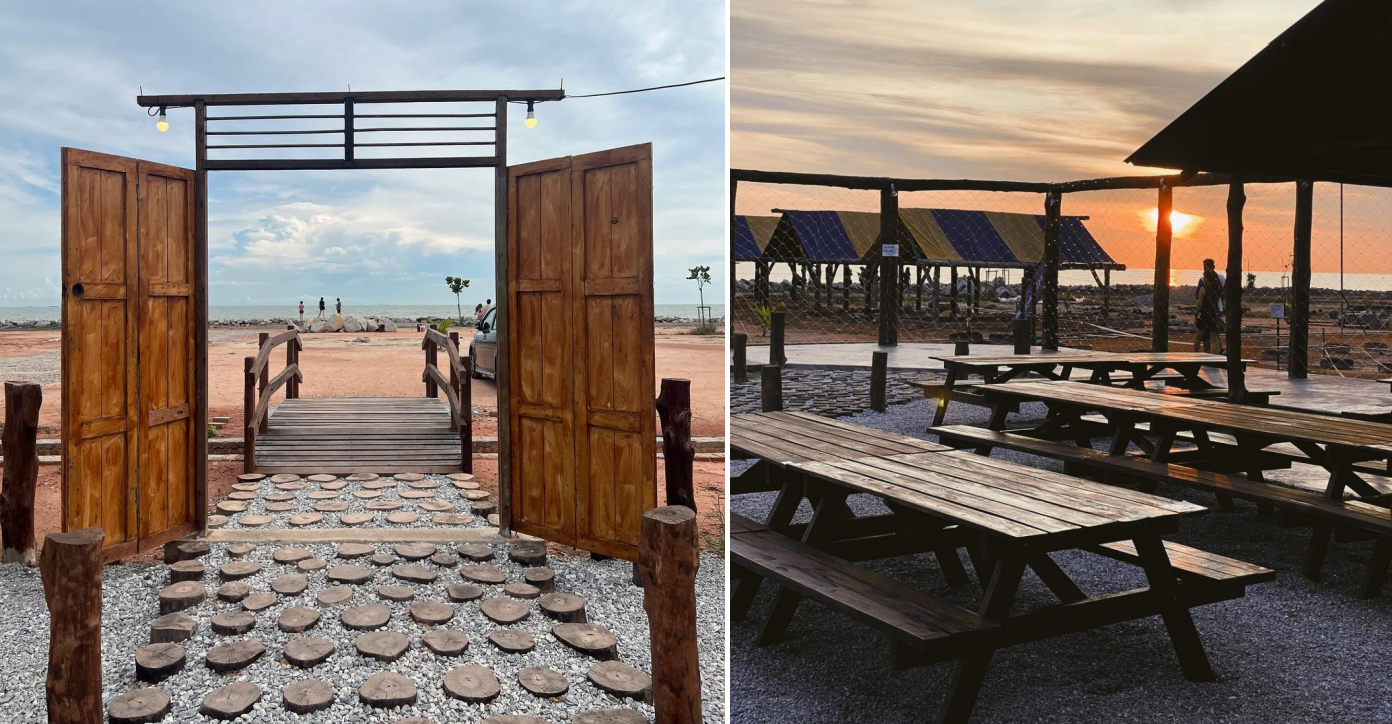 Image adapted from: @wentey & @danny_sim
Upon arrival, you'll be greeted with the enthralling beauty of the magical blue lagoon, endless azure skies, and unmistakable scent of the salty sea. While Mother Nature is enchanting enough, the cafe creates a charming atmosphere for patrons at its premise too.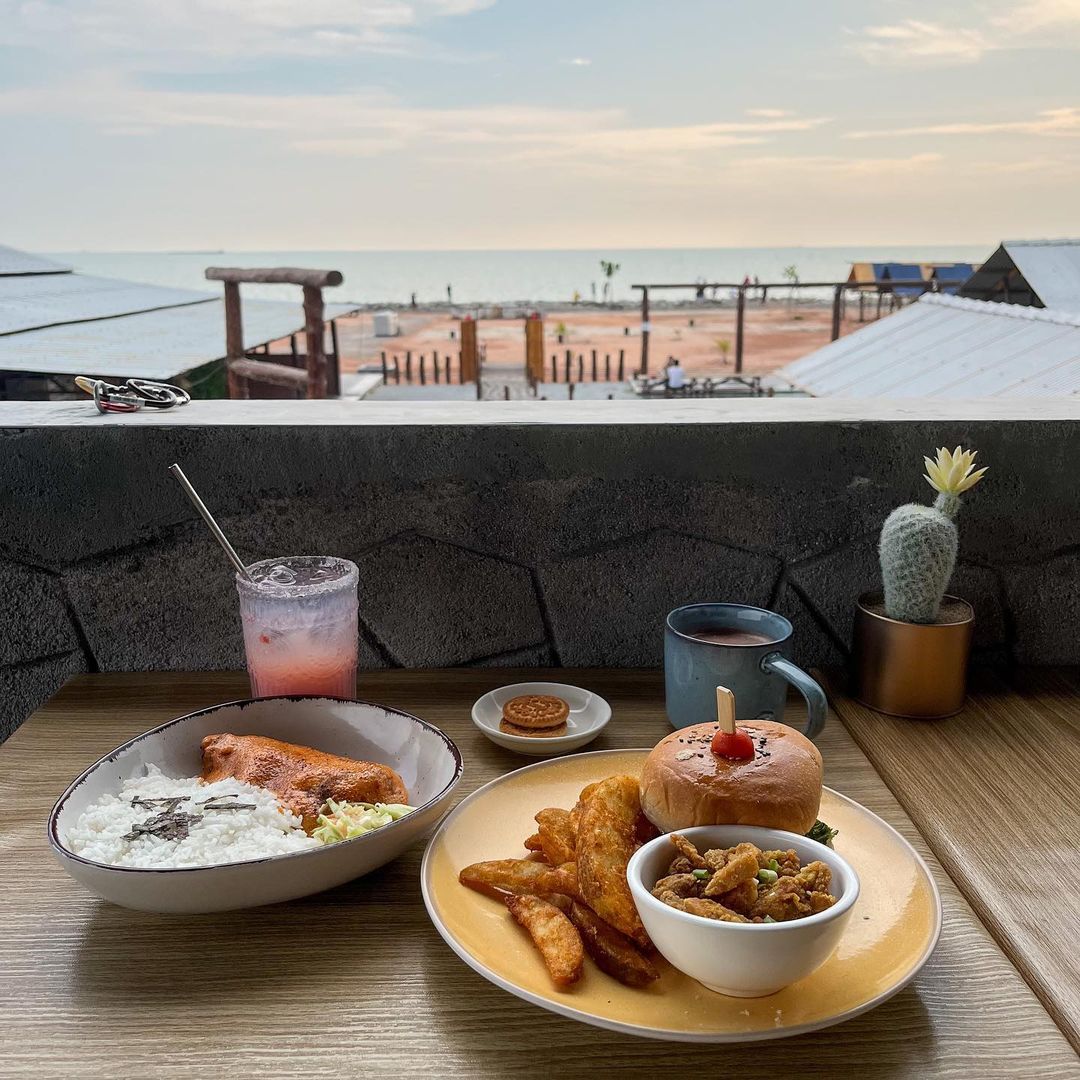 Image credit: @yingying___lovelife
Going for a laidback-yet-chic aesthetic apt for a seaside shack, the cafe's interior comprises wood and stone elements, including welcoming timber doors and a mini wooden footbridge. There's also a cobblestone walkway flanked by log stumps that leads patrons to the cafe.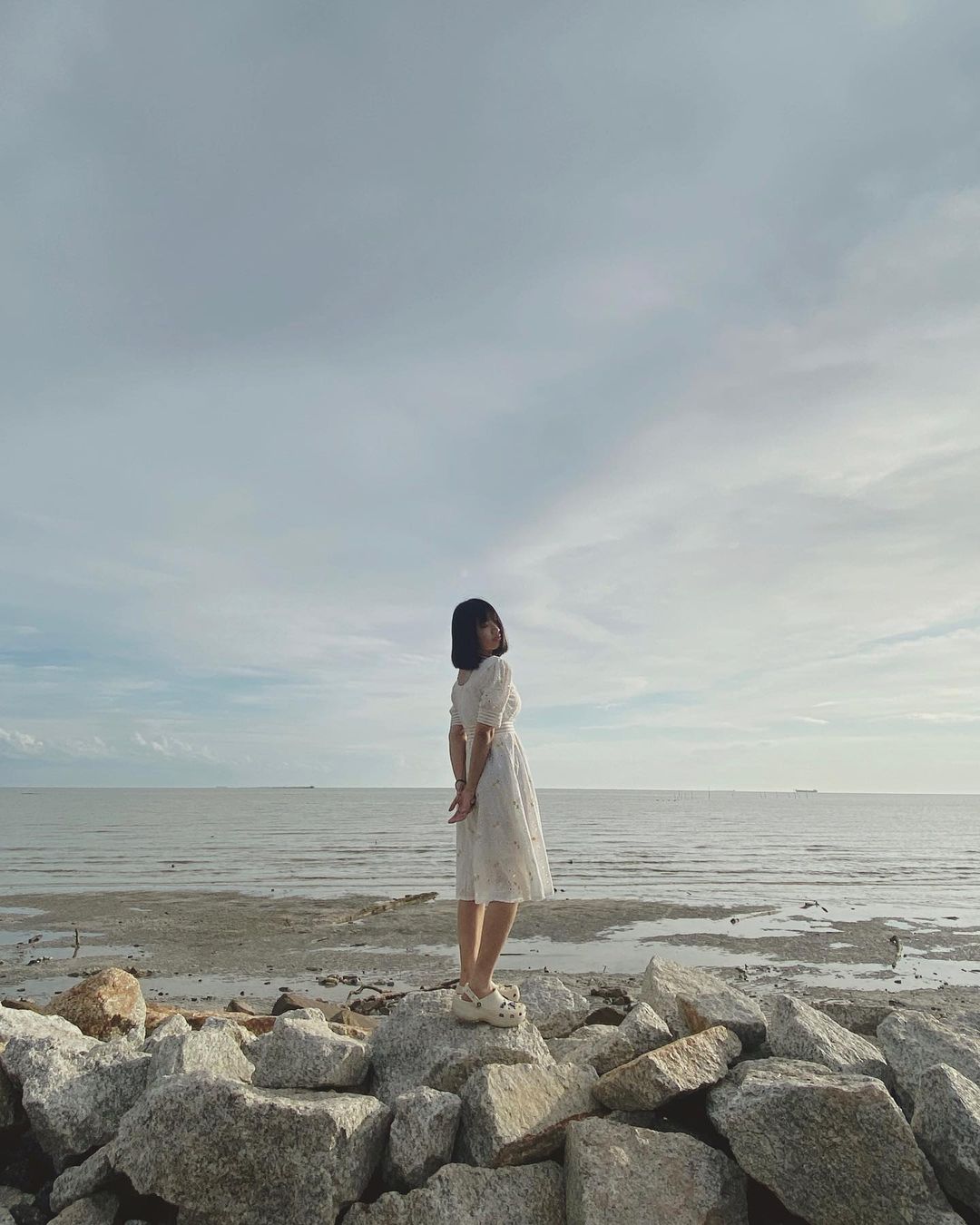 Image credit: @_leong_
Secluded as the cafe may be, the beach where it is located is often alive with a crowd. Families often come by to treat their kids to a beachside breakfast, while groups of friends or couples head here to stroll along the golden sands.
Needless to say, soaking up views of the glorious sunset that paints the sky in the evenings is a must.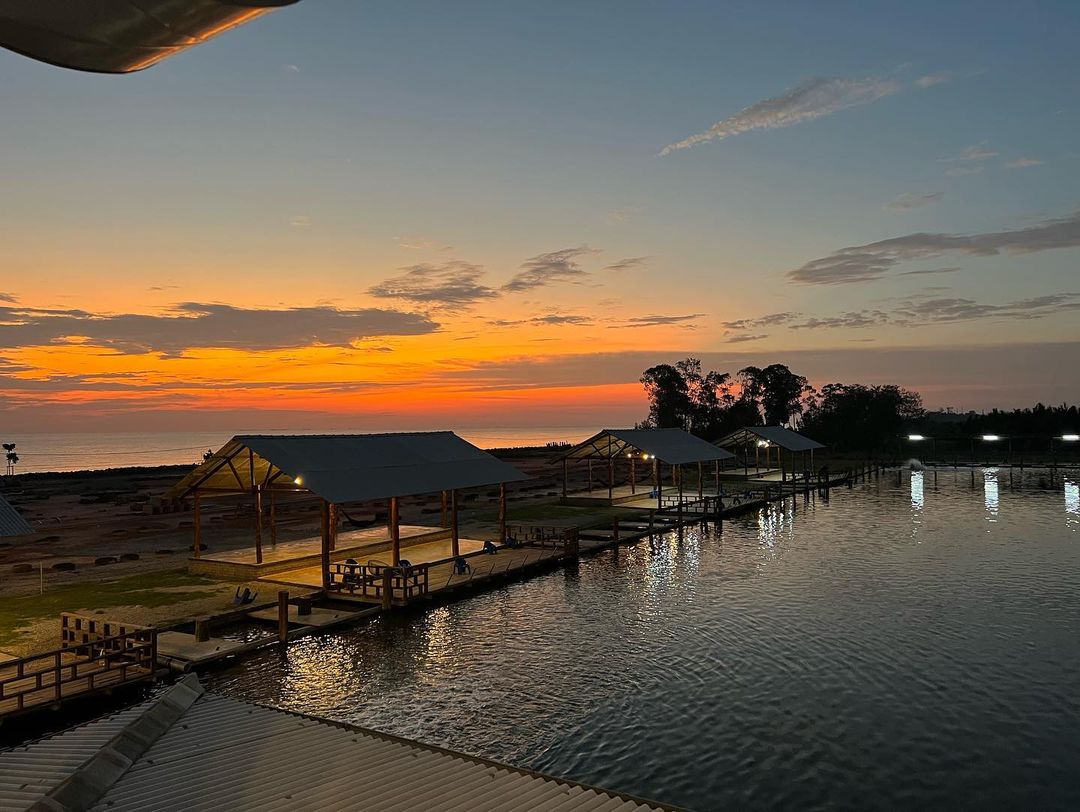 Image credit: Google Photos
A highlight at Tomisstan, which is almost impossible to find at other cafes, is the fishing centre located just next door. Those who fancy having a leisurely day by the breezy seaside can try their hand at fishing by the calm waters after their meals. 
---
Dine with sunset and sea views
---

Image credit: @wentey
To make the most of its surroundings, Tomisstan has plenty of outdoor seats for patrons looking to spend an easygoing day outdoors. There are large cabanas with thatched-roofs that provide shade to driftwood tables and hanging wooden swing seats – opt for this dining spot to have your meals with prime views and the sea breeze.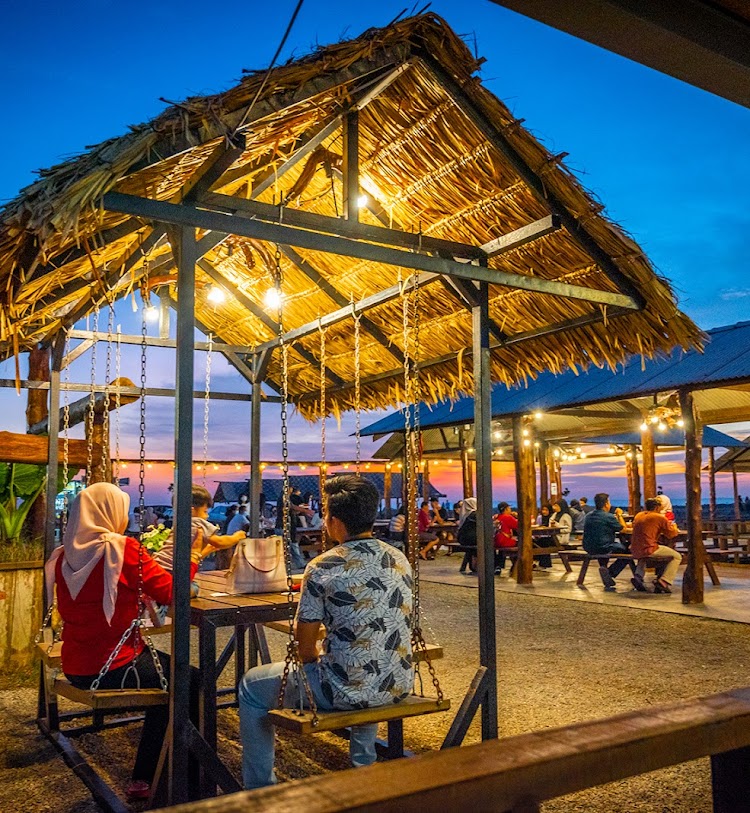 Image credit: Google Photos
The cafe's food offerings are as vast as the ocean it's facing. From local nasi set menus to fusion and Western meals, the menu here is a crowd-pleaser in terms of palate and portion sizes.
If you're looking to dine on local food, Sambal Fried Chicken set (RM19.90) – served with miso soup and fluffy Japanese rice – or a tasty plate of spicy Assam Sotong (RM24.90) will fill you up for a good beach day ahead.
For some yummy Western fare, take your pick of Sizzling Lamb Chop (RM24.90), Spaghetti Cheesy Carbonara (RM18.90), or a hefty Devil Fried Chicken Burger (RM11.90).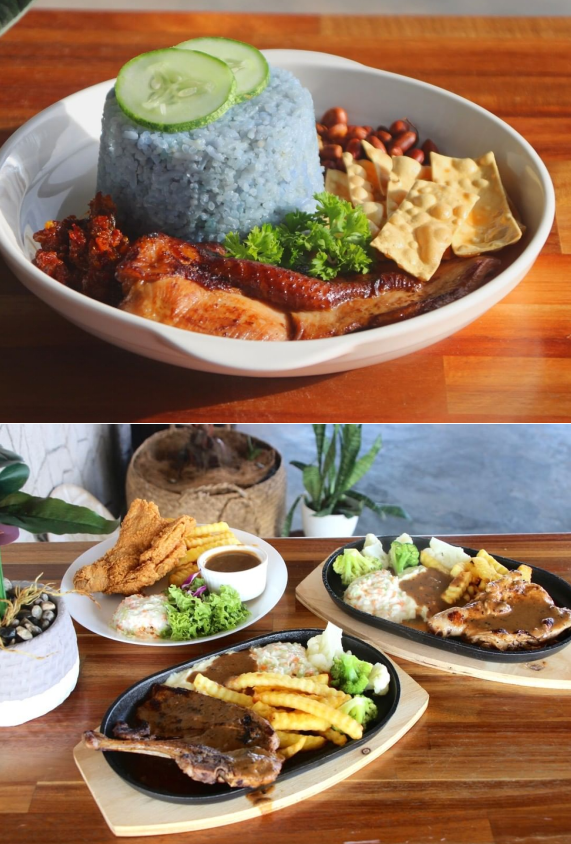 Image adapted from: @tomisstan & @tomisstan
Having a drink in your hand will only add to the amazing seaside cafe experience here. So, order the Fantasia Strawberry (RM11) or Orange Sparkling Yakult (RM10) from their soda series – both are alcohol-free, but with "mojito by the beach" vibes still intact. What's more, these vibrant concoctions have aesthetics meant for the 'Gram.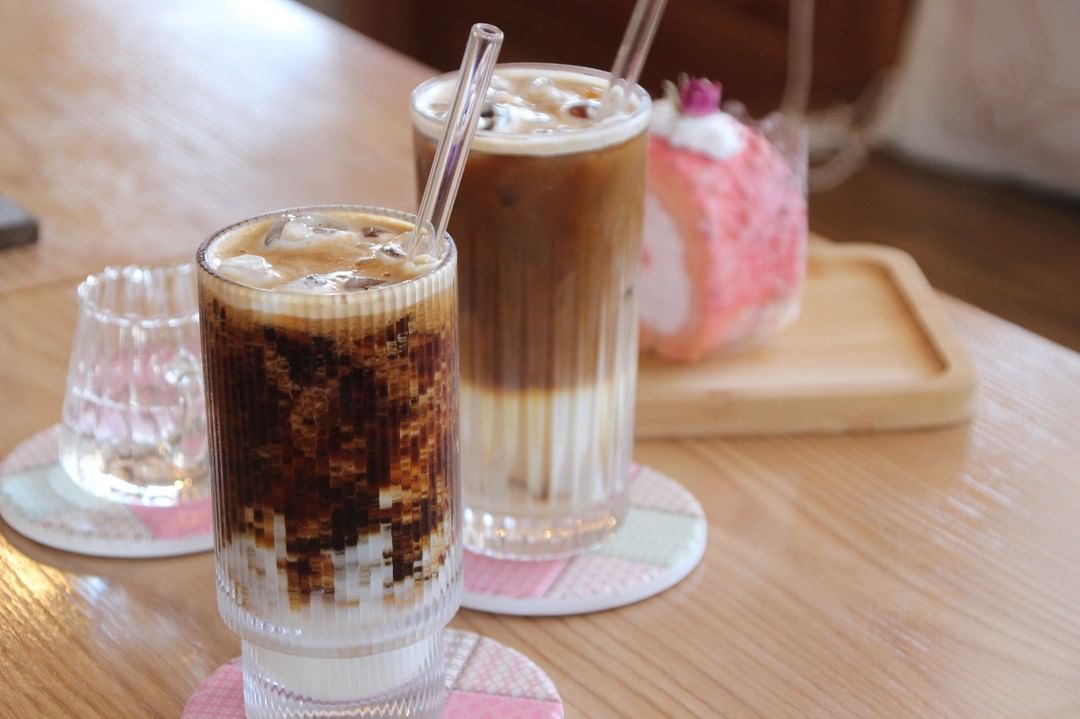 Image credit: @tomisstan
Don't forget the after-meal sweet treats. Find a display of fluffy roll cakes, mille crepe slices, muffins, and fruit tarts by the counter.
---
Tomisstan cafe in Muar, Johor
---
Escape the hubbub of city life and take in the oh-so-gorgeous scenery as you dine, drink, and fish at Tomisstan – which is too much of a gem to be kept hidden. So, bookmark this cafe and plan a trip down to this secluded beachfront cafe with your friends and family – after all, a day by the sea never goes wrong.
Address: Lot 4933, Parit Pechah, Mukim, 84160 Muar, Johor
Opening hours: Wed–Mon 3PM-10PM (Closed on Tuesdays)
Contact: 010-275 5728 | Facebook | Instagram
Read more interesting features of places here: 
---
Cover image adapted from: @yingying___lovelife, @_leong_ and Google Photos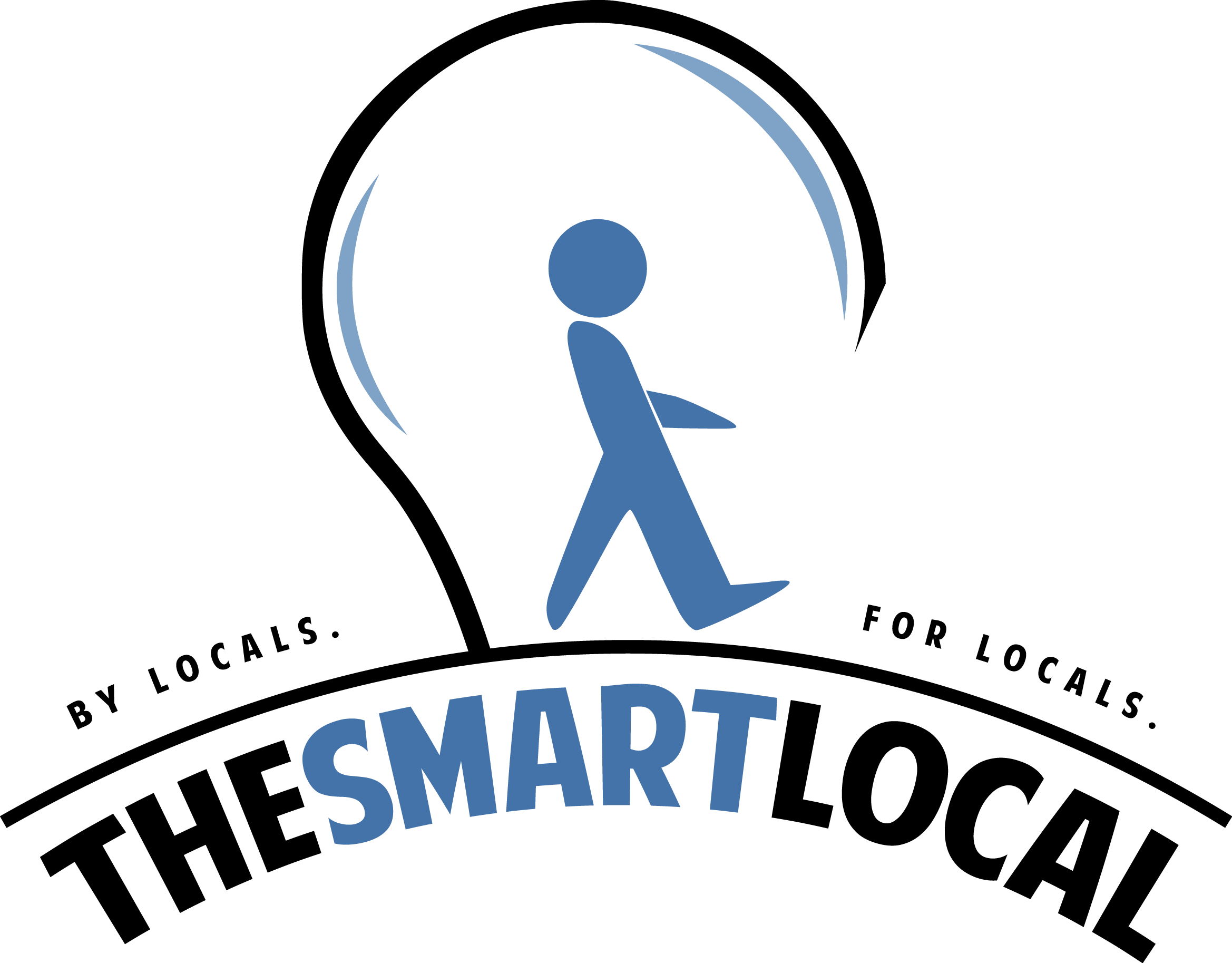 Drop us your email so you won't miss the latest news.