Things to do in Hong Kong for Malaysians
---
It's been fun rediscovering local attractions in the wake of the loosened pandemic restrictions lately. But many of us Malaysians are looking to raid our closets, pack our bags, and jet off to even further destinations beyond our borders. 
Whether you're a first-time or seasoned traveller, there are plenty of reasons to visit Hong Kong again. From new art museums to scenic hiking trails, there's something for everyone – from history buffs to adventure seekers – to discover beyond our shared love for shopping and dining in the coastal city.
Here, we rounded up 8 new and fun things to do in Hong Kong to bookmark for your next trip there. 
---
1. Visit a former prison-turned-museum at Tai Kwun
---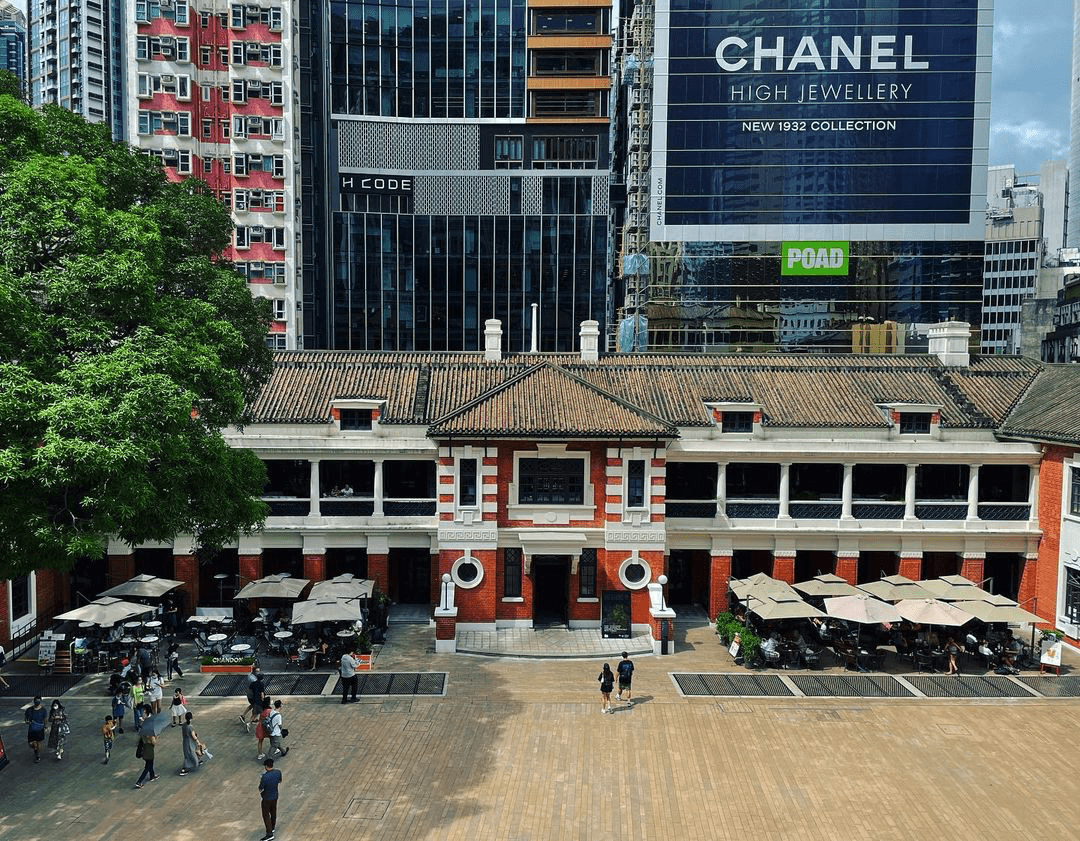 Image credit: @yyshot.photography
Exploring bustling districts like Central, Hong Kong, can feel a tad overwhelming for us relaxed Malaysians. Offering Hongkongers and tourists like us an unlikely respite from the electrifying bustle in the area is Tai Kwun, a former police station.
Flanked starkly by skyscrapers, this historic attraction comprises two courtyards surrounded by three declared monuments – Central Police Station, Victoria Prison, and Central Magistracy. 
The colonial buildings have since been decommissioned, and now hosts galleries, retailers, and aesthetic eateries for visitors to explore in the busy business district. 

Image credit: @alanhoftw
A particular highlight for history buffs is Victoria Prison, said to be the first and longest-running prison in Hong Kong, dating way back to 1941. Today, visitors can wander into its cramped prison cells and roam an inmate exercise yard to learn more about the prison's history.
Admission is free, with guided tours also available for the curious-minded.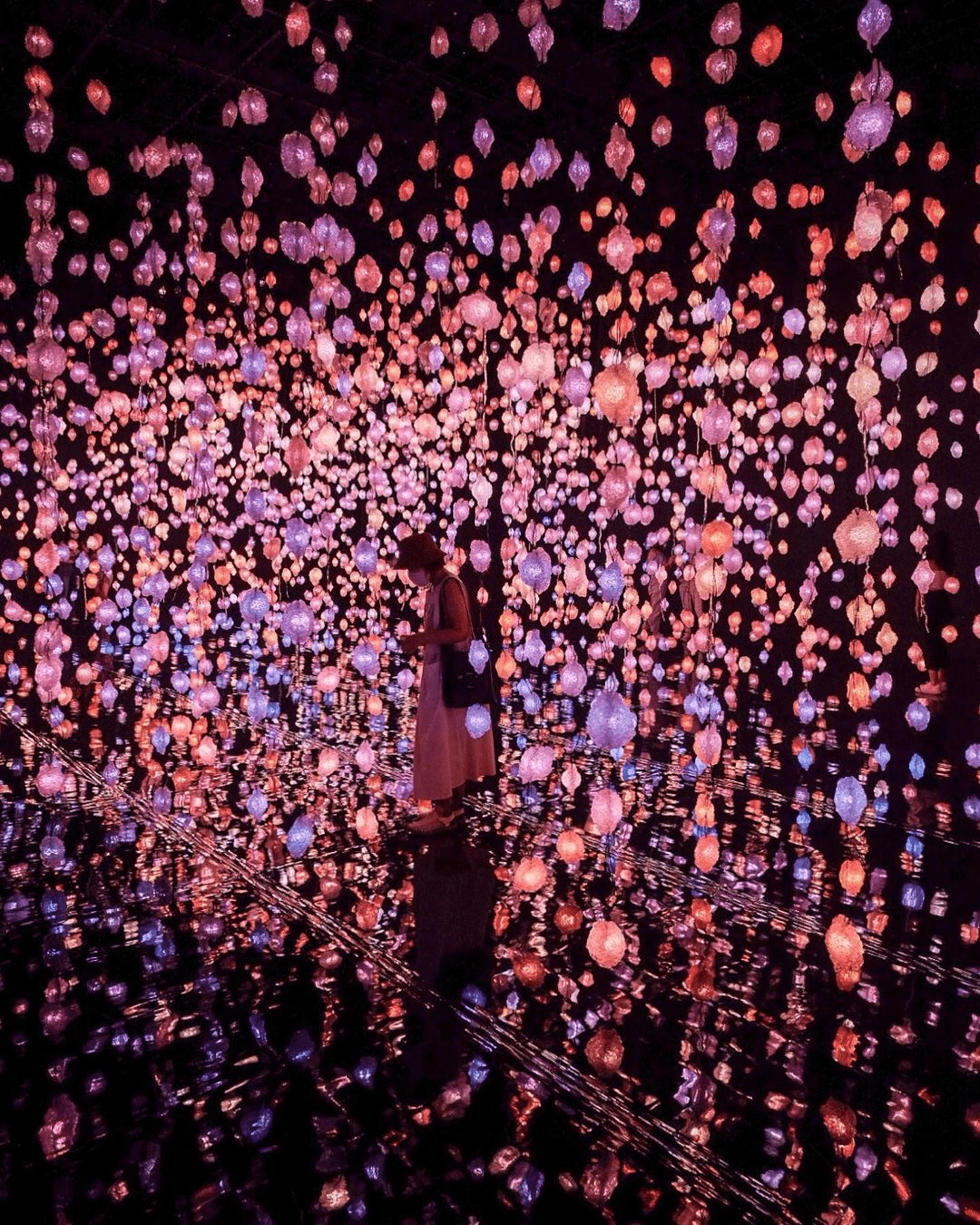 An art exhibition at Tai Kwun Contemporary
Image adapted from: @_nothingreallymatters_
Besides exploring Victoria Prison, visitors can also check out various public art exhibitions at Tai Kwun Contemporary. Also known as JC Contemporary, the space hosts 5-8 exhibitions a year – a recent one by Swiss artist Pipilotti Rist features 3,000 dreamy lights that form an illuminated wonderland.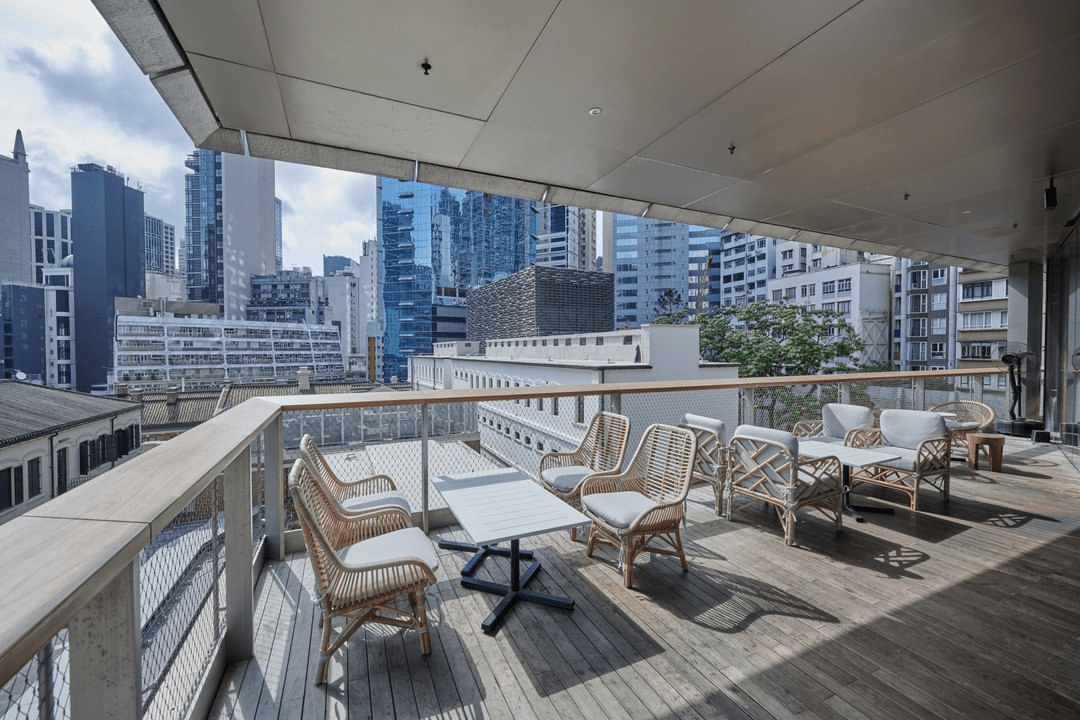 Image credit: @_betweencoffee_
When it comes to the Hong Kong experience, the city's street food haunts are likely on everyone's bucket list. But try taking it calm and slow at an aesthetic cafe instead. Between Coffee is one of 15 eateries in Tai Kwun, which lets diners recharge with coffee drinks and cocktails at an alfresco dining area with a stunning view of Central's skyline.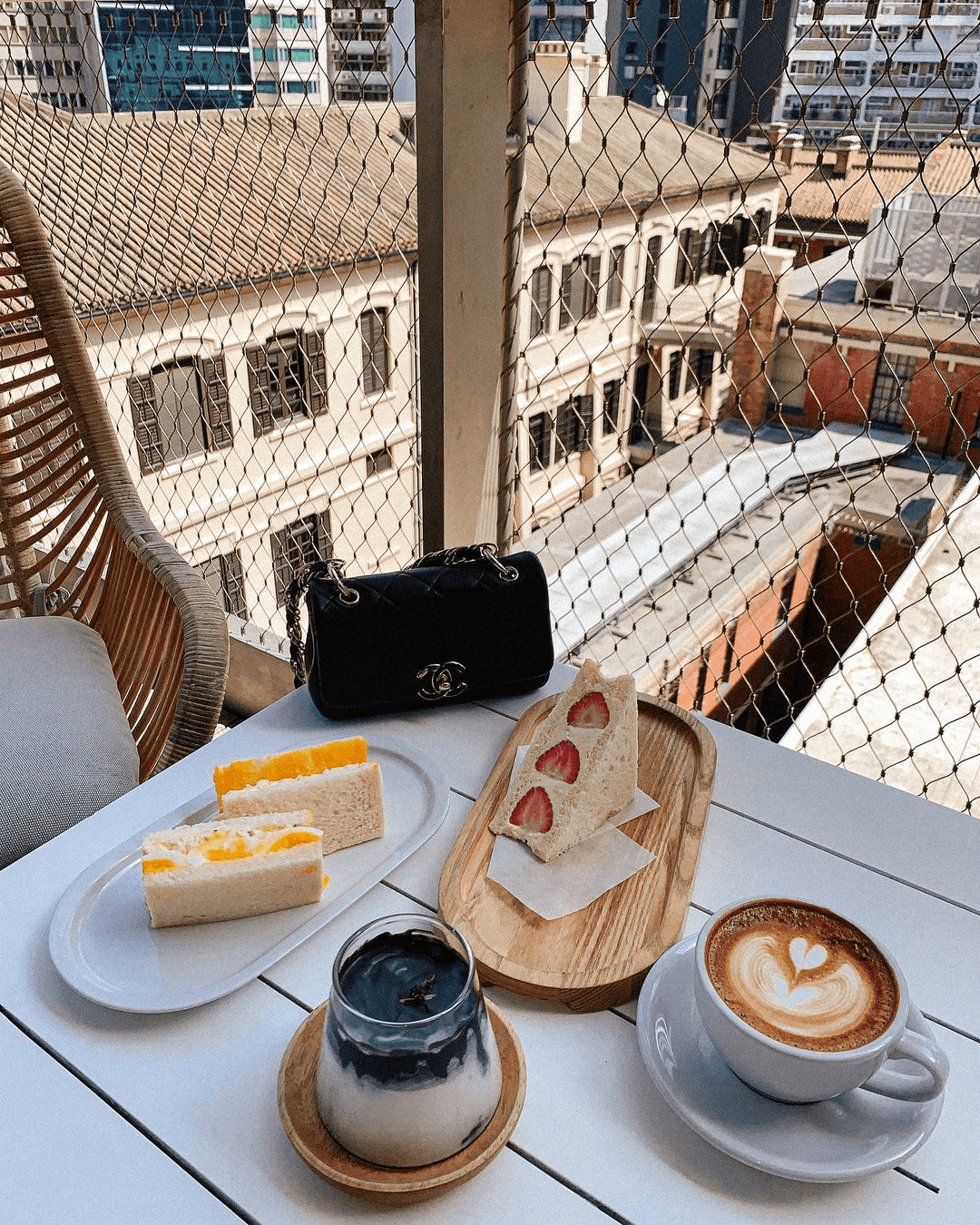 Pair coffee drinks with snacks such as Strawberry Sando for HKD68 (~RM38.76), comprising whipped cream and halved strawberries.
Image credit: @gelgelac
They have an Affogato for HKD48 (~RM27.36) that'll cool you right down from the outdoor heat after exploring the heritage compound, and equally refreshing cocktails such as Espresso Martini for HKD88 (~RM50.16). 
Tai Kwun
Address: 10 Hollywood Road, Central, Hong Kong
Opening hours: Tue-Sun 11am-7pm (Closed on Mondays)
Contact: Tai Kwun website | Facebook | Instagram
Between Coffee
Address: Shop 20-2/F, 10 Hollywood Road, Central, Hong Kong
Opening hours: Tue-Sun 11am-8pm (Closed on Mondays)
Contact: Between Coffee Instagram
---
2. Soak up breathtaking sunset views at Sunset Peak
---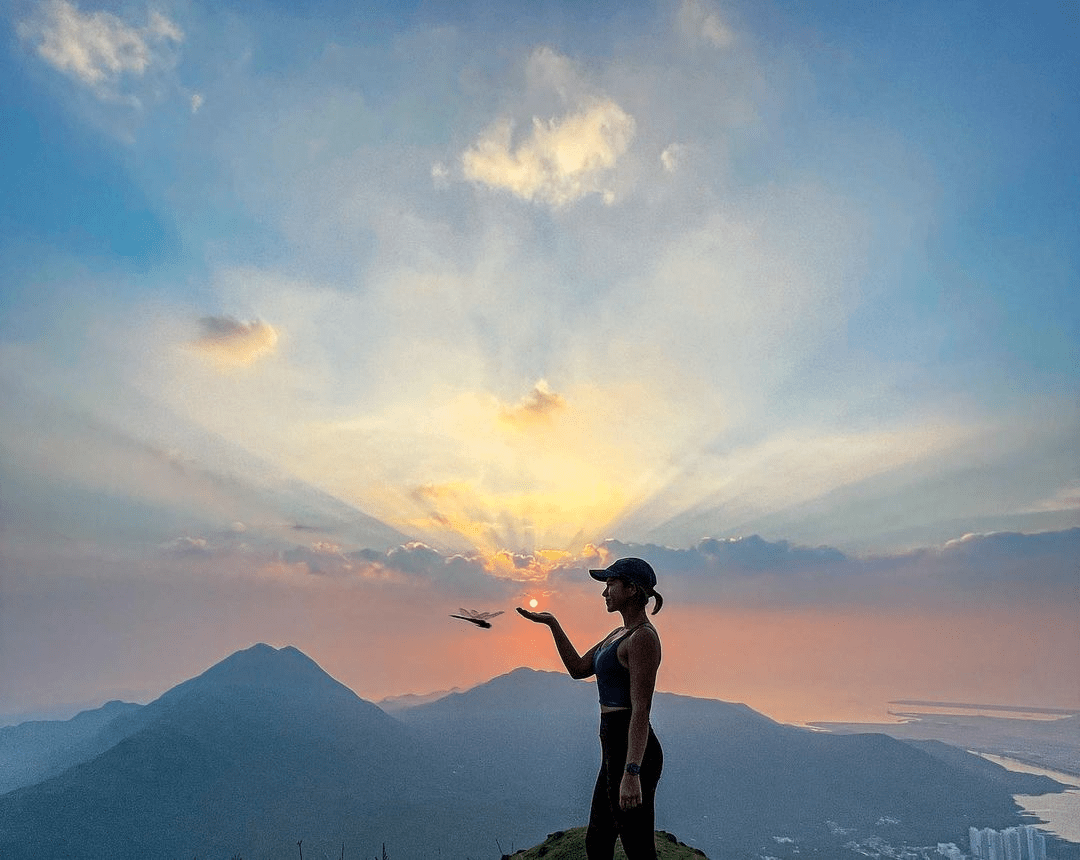 Image credit: @imablackyy
Hiking may not be the first thing that comes to mind when bringing up Lantau Island, where the popular Hong Kong Disneyland and Tian Tan Buddha are located. But hiding out on the island is Sunset Peak – aptly named due to the breathtaking sunset views over mountain peaks that it offers.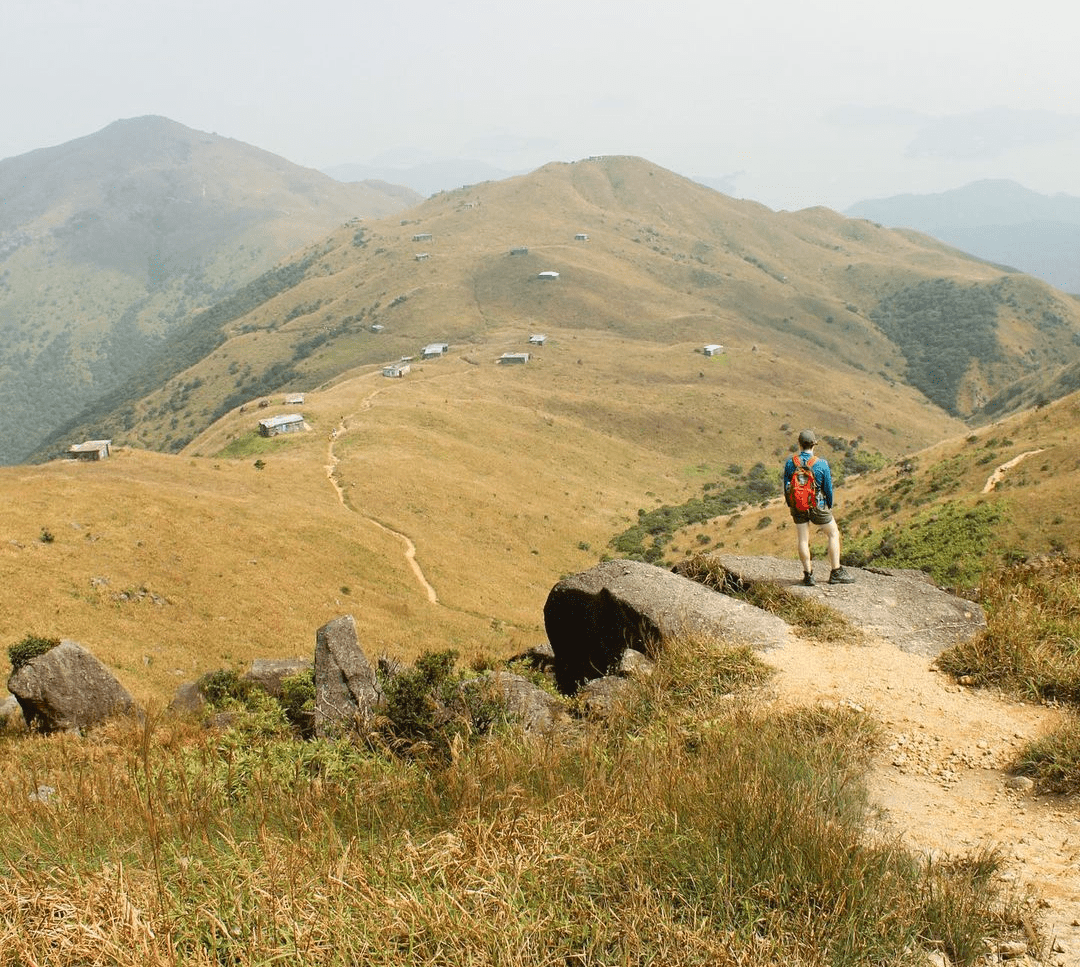 Spot stone cabins that make Sunset Peak's mountain ridges look like the Scottish Highlands
Image adapted from: @misskaseface
The 4-hour-long trek up to Sunset Peak – Hong Kong's third-highest mountain measuring 869 metres above sea level – is somewhat challenging and recommended for more experienced hikers. Remember to prepare food and water for when you're catching your breath between the steep, arduous ascents and descents.
Rest assured, the hiking trail is easily accessible and well signposted, so even adventurous beginners can attempt the climb. Scenic lookout points and various peaks featuring cliff boulders will make the journey to the summit part of the adventure. 
There's also a cluster of around 20 stone cabins on the mountain ridge. Not much is known about them – though they are said to have been holiday homes for missionaries between the World Wars.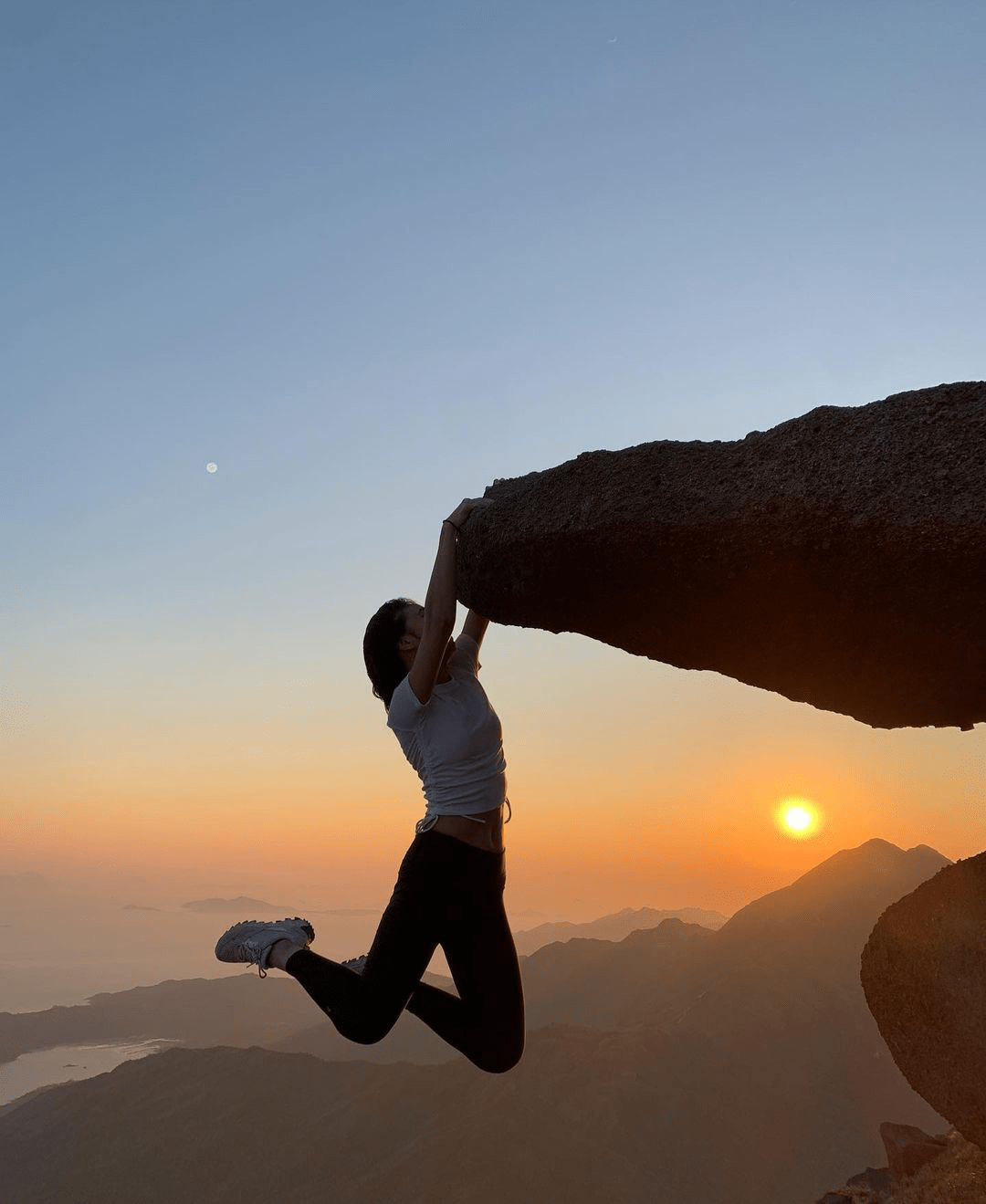 Simply rely on your core muscles and lift your feet to achieve this shot
Image credit: @hiking.em
Apart from the peak, the boulders are a popular photo spot among hikers. Even though you can achieve a cool daredevil pose without doing a stunt – the cliff boulder is actually just slightly above the ground – do exercise caution when posing for photos there. 
If you're trekking up Sunset Peak to catch the stunning views at dusk, it's recommended that you bring along a torchlight with spare batteries for a safe descent, as it can get dark pretty quickly after the sun goes down.
Getting here: Hop on the MTR to Tung Chung Station and exit through Exit D. Then catch a Bus 3M and alight at Pak Kung Au to reach the trail's starting point.
---
3. Discover local art & catch views of Victoria Harbour at M+ Museum
---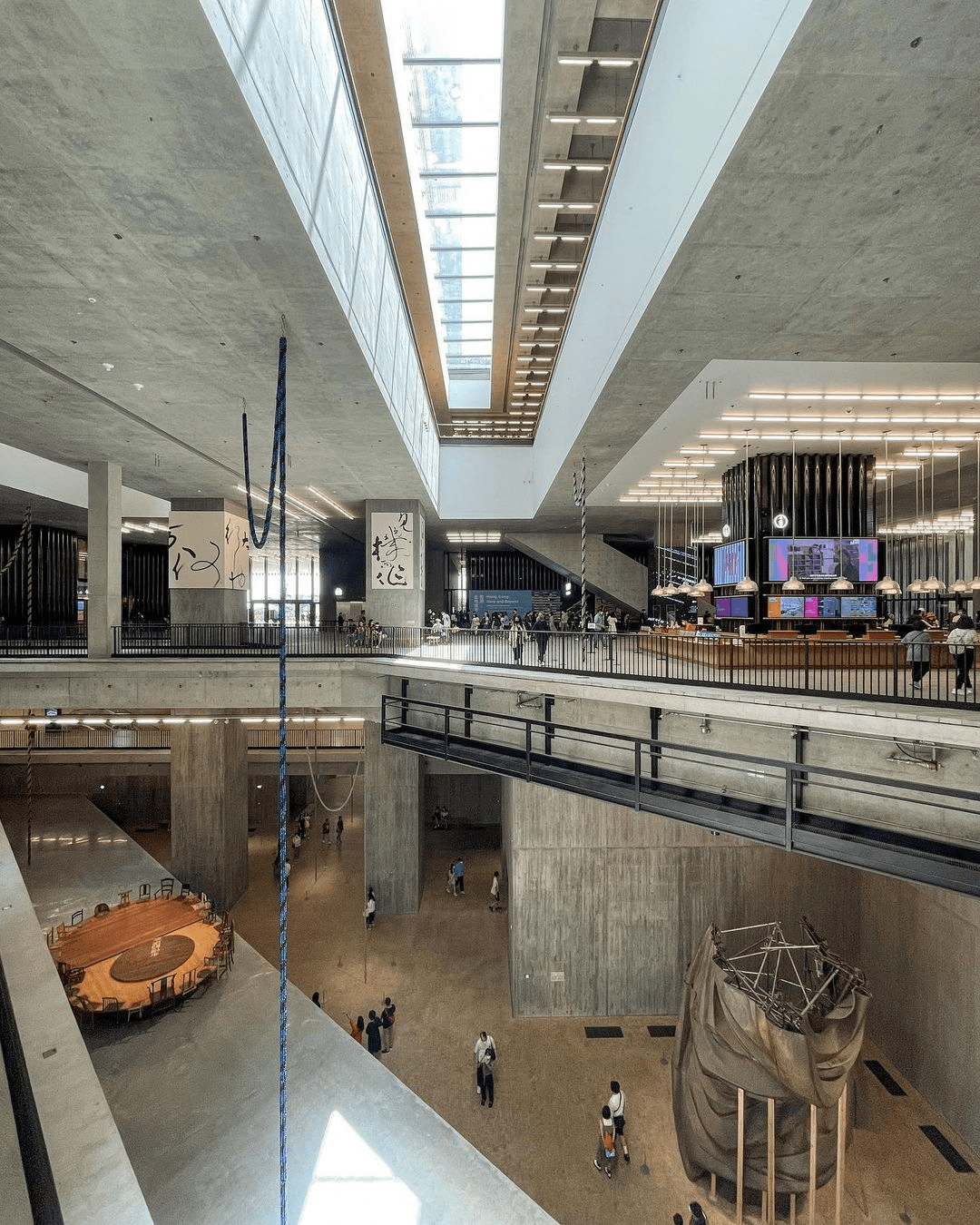 Image adapted from: @billysees 
No amount of online art exhibits during the pandemic can replace the satisfaction of physically stepping into a museum. A new museum that recently rolled out its welcome mat here in Hong Kong is M+ Museum, which has been ushering visitors into its art-filled halls since November 2021.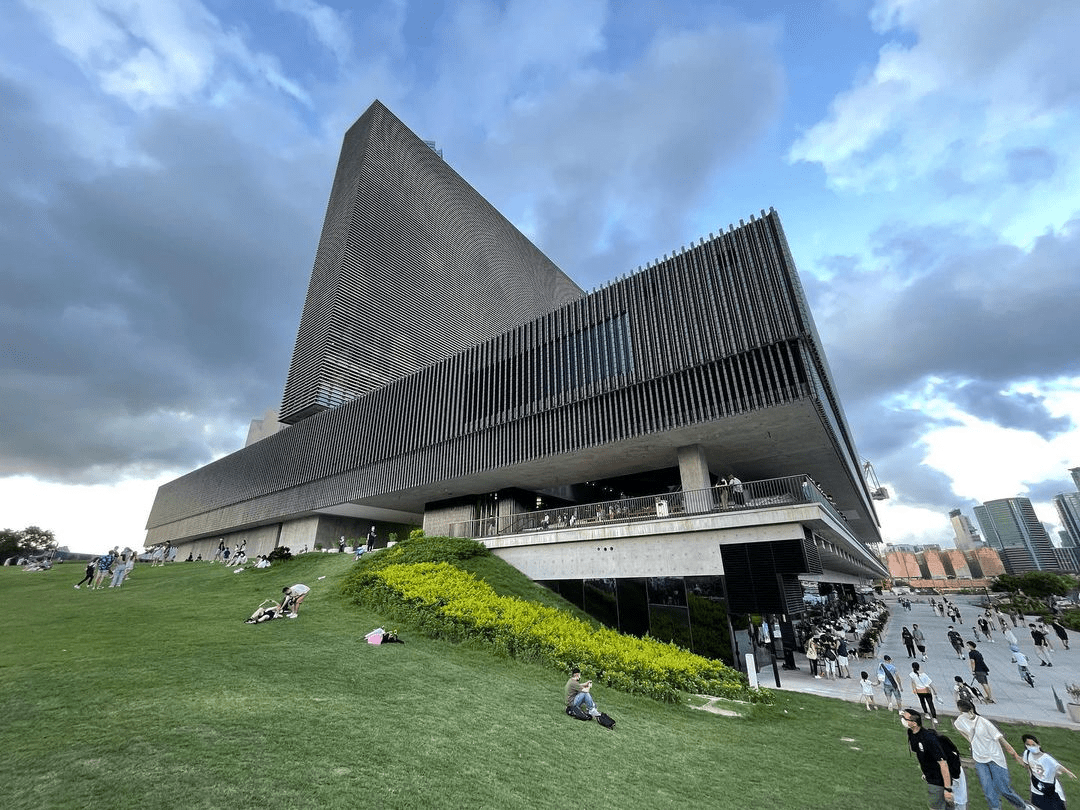 Image credit: @torres_lui
Have a leisurely day away from the markets and malls by wandering through all-white gallery rooms and Brutalist-style halls, where you can view modern art on display. The museum's four permanent collections feature 20th- and 21st-century art works from Hong Kong and mainland China, as well as around Asia and the West.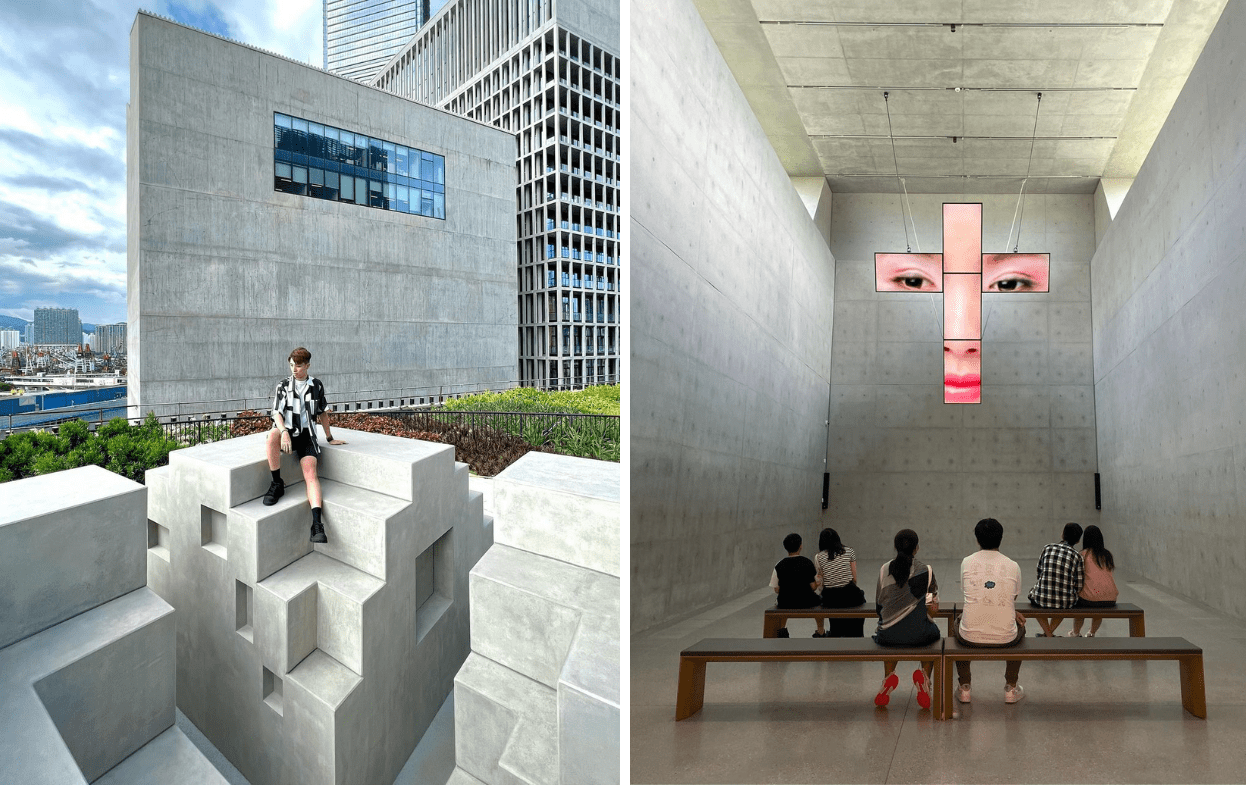 Image adapted from: @alanluxwan and @hidyyyyyyy
The M+ Museum building is also interesting architecturally. One of the largest modern and contemporary art museums in the world, this cultural hub is eye-catchingly shaped like an upside-down "T", and comprises an LED facade and concrete walls throughout.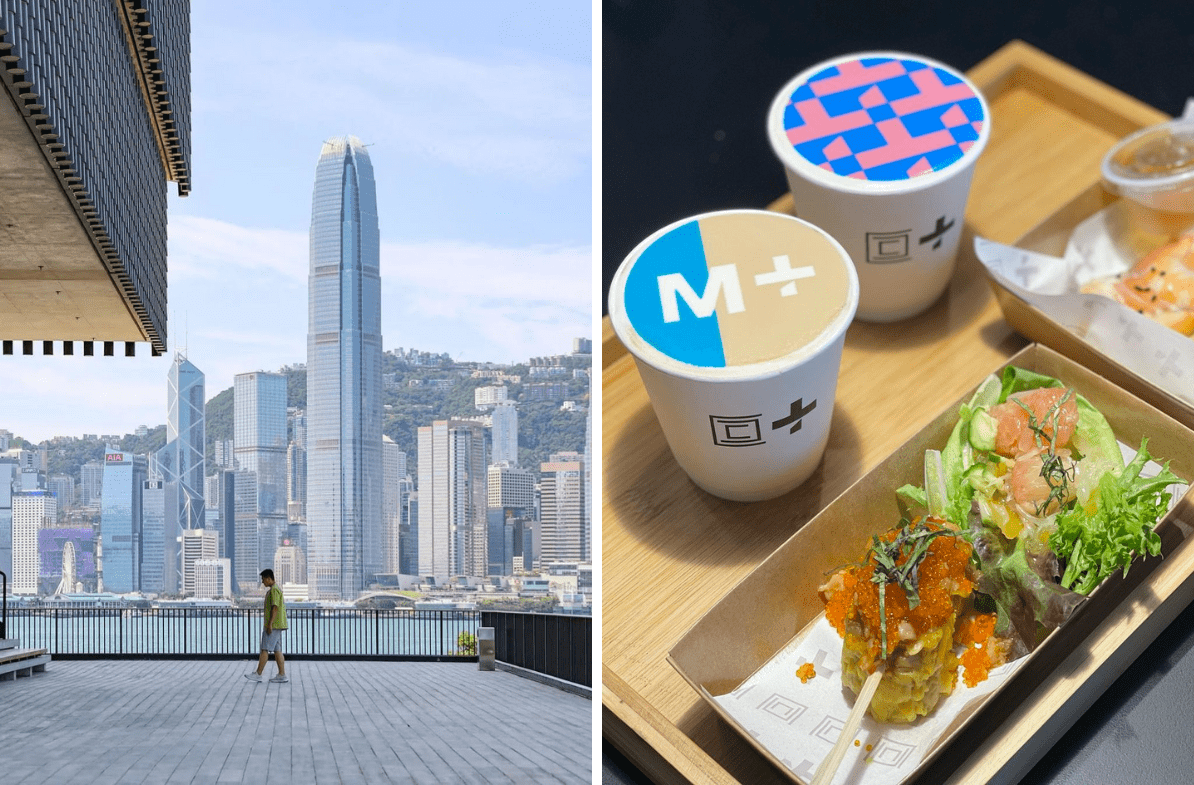 Image adapted from: @shshsusut and @anthonycamwt
As the museum is located by Victoria Harbour in the West Kowloon Cultural District, visitors can catch views of Hong Kong's waterfront skyline from the museum's rooftop and foyer. 
Shop for museum-themed merch and curated products that make for great souvenirs for your friends and family at M+ Shop. Or, if you feel peckish, there's CURATOR Creative Cafe by the Waterfront Promenade Entrance, which serves snacks and lattes with custom coffee art.
Price: Entry is currently free 12 months after the museum's opening date on 12th November 2021. But you will still need to book a reservation online here to enter the museum.
Address: West Kowloon Cultural District, 38 Museum Drive, Kowloon, Hong Kong
Opening hours: Tue-Thu, Sat & Sun 10am-6pm, Fri 10am-10pm (Closed on Mondays)
Contact: M+ Museum website | Instagram
---
4. Hitch a ride on The Peak Tram, then explore a trail above the city
---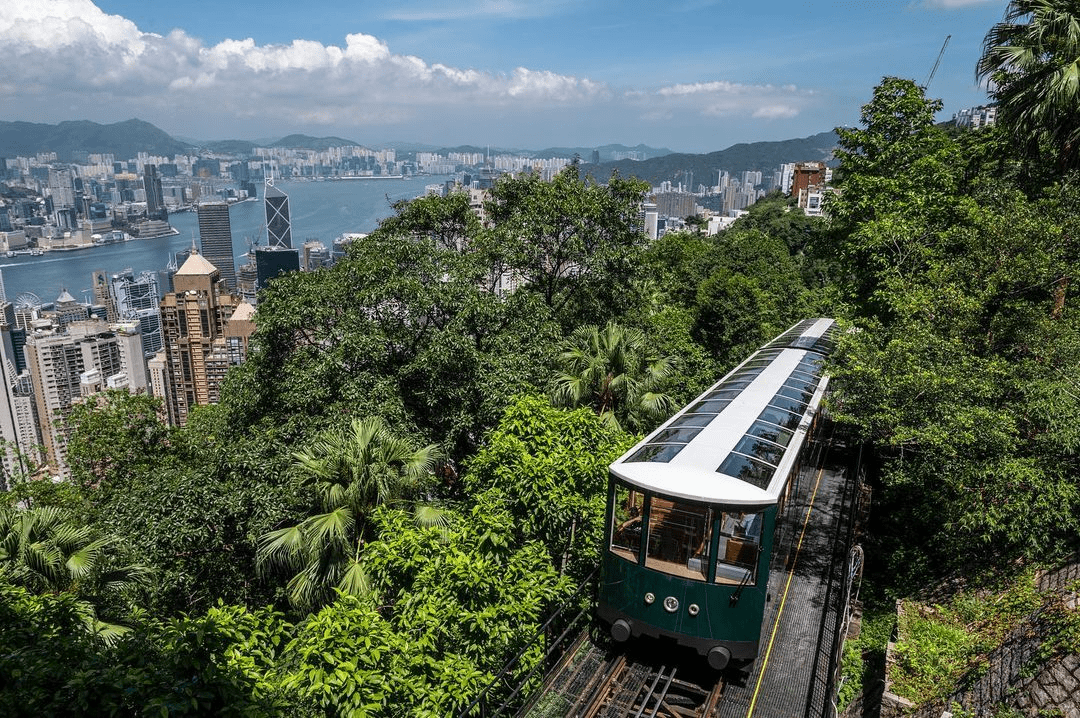 Image credit: @vernonyuen
Hong Kong is especially striking when viewed from above. As the coastal city is well known for its glistening buildings against a majestic mountain backdrop, it's only natural that travellers would want to seek a good vantage point to take in the sights.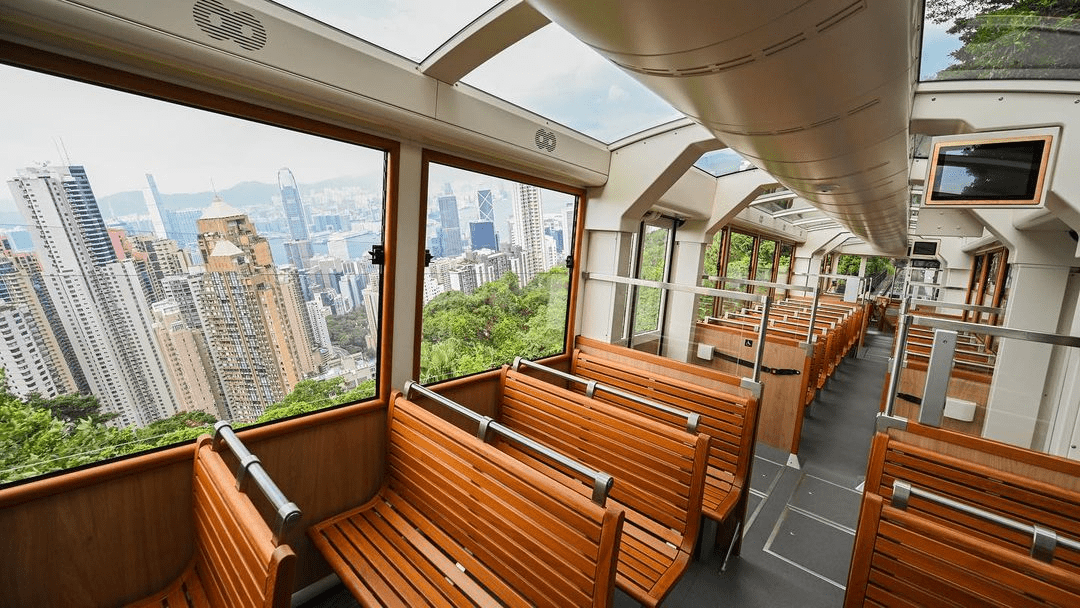 Image credit: @gary_tsai
Enter the city's famed funicular railway, The Peak Tram, which is the oldest in Asia. It only recently reopened after a 14-month break due to the pandemic, with an all-new green exterior and larger windows for more unobstructed views of the city skyline. 
More spacious trams means you won't have to spend too long waiting for a ride to explore Victoria Peak too – which is another must-visit attraction in the city that draws throngs of crowds.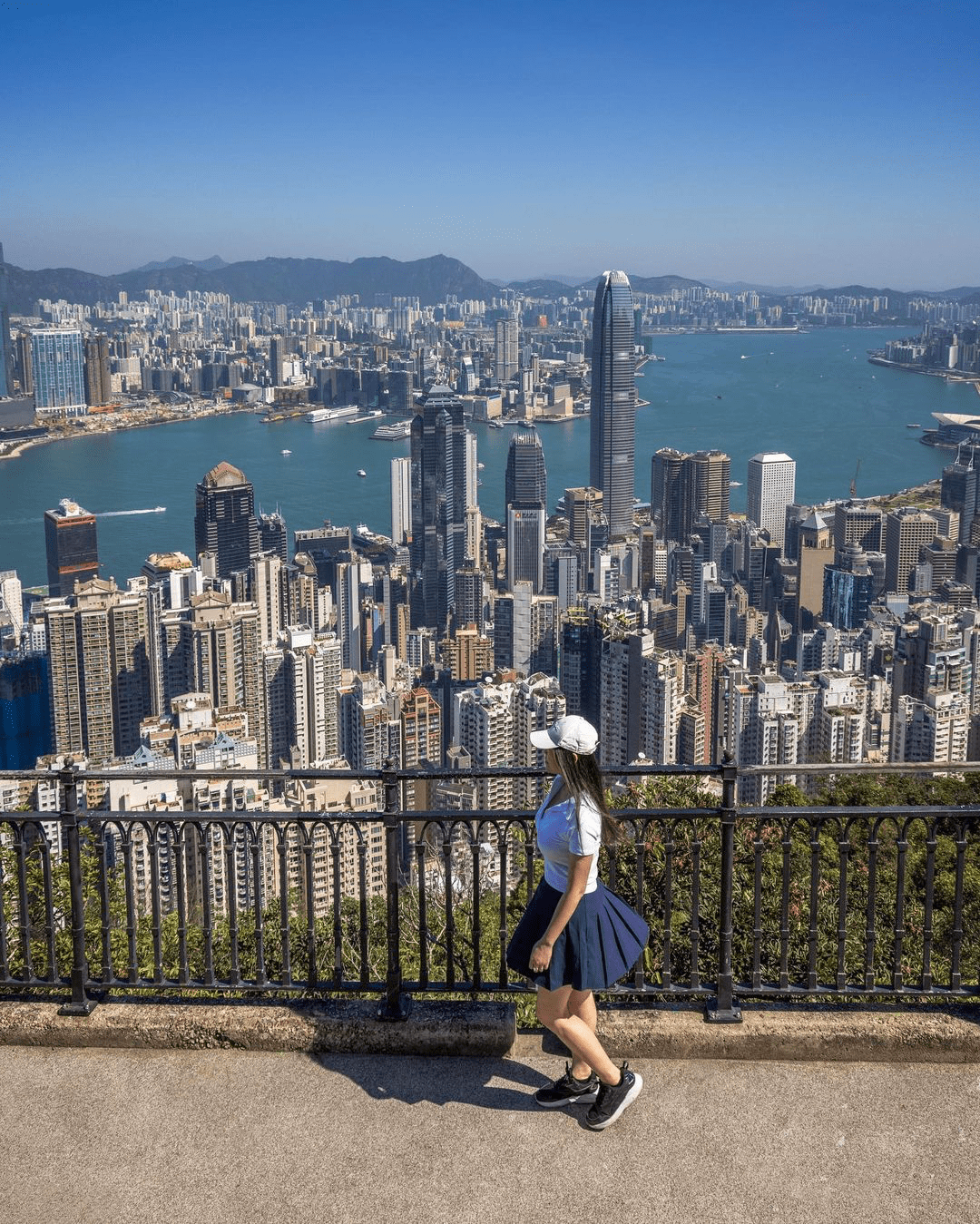 Image credit: @carrieyuuuu
While you're at The Peak, visit Lugard Road lookout point, which offers visitors magnificent views of the city that rival those from Victoria Peak Tower's terrace – sans the entry fees.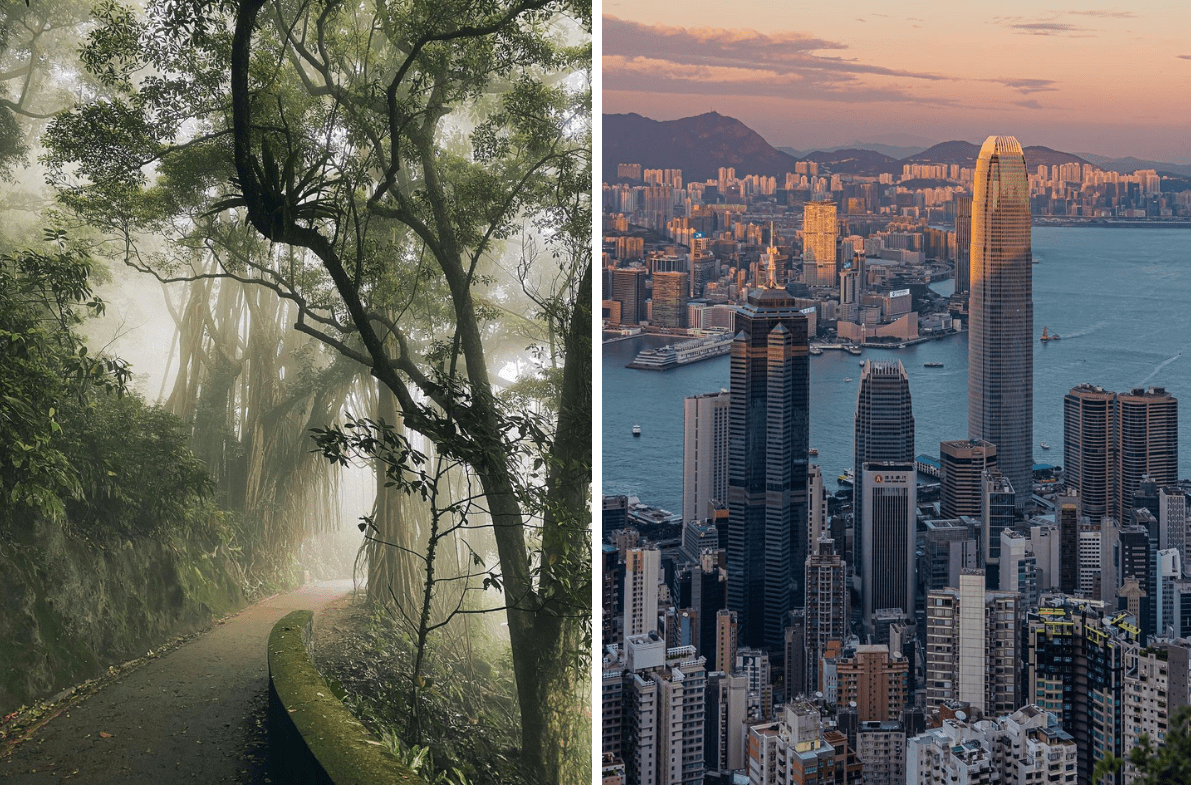 Image adapted from: @loongstoryshort and @hajosch55
Lugard Road sits about 400 metres above sea level. The well-paved loop is shaded with trees and has several lookout points for sweeping panoramas of Hong Kong. It also stretches around 2km long, so crowds won't be much of an issue here.
A recommended time to head to Lugard Road lookout is right around sunset. But if you're looking to avoid other hikers altogether, plan to arrive here as early as 9am. The Peak Tram operates from 7am till 10pm, daily.
Prices: Single tickets are priced HKD47 (~RM26.97) for adults and HKD33 (~RM18.93) for concessions. You can book your tickets online here.
Getting here: To get to The Peak Tram Central Terminus, take the MTR and alight at Central Station. Exit through Exit J2, and walk to the terminal from the station – this will take around 10-15 minutes. 
---
5. Take on Hong Kong's highest peak, Tai Mo Shan
---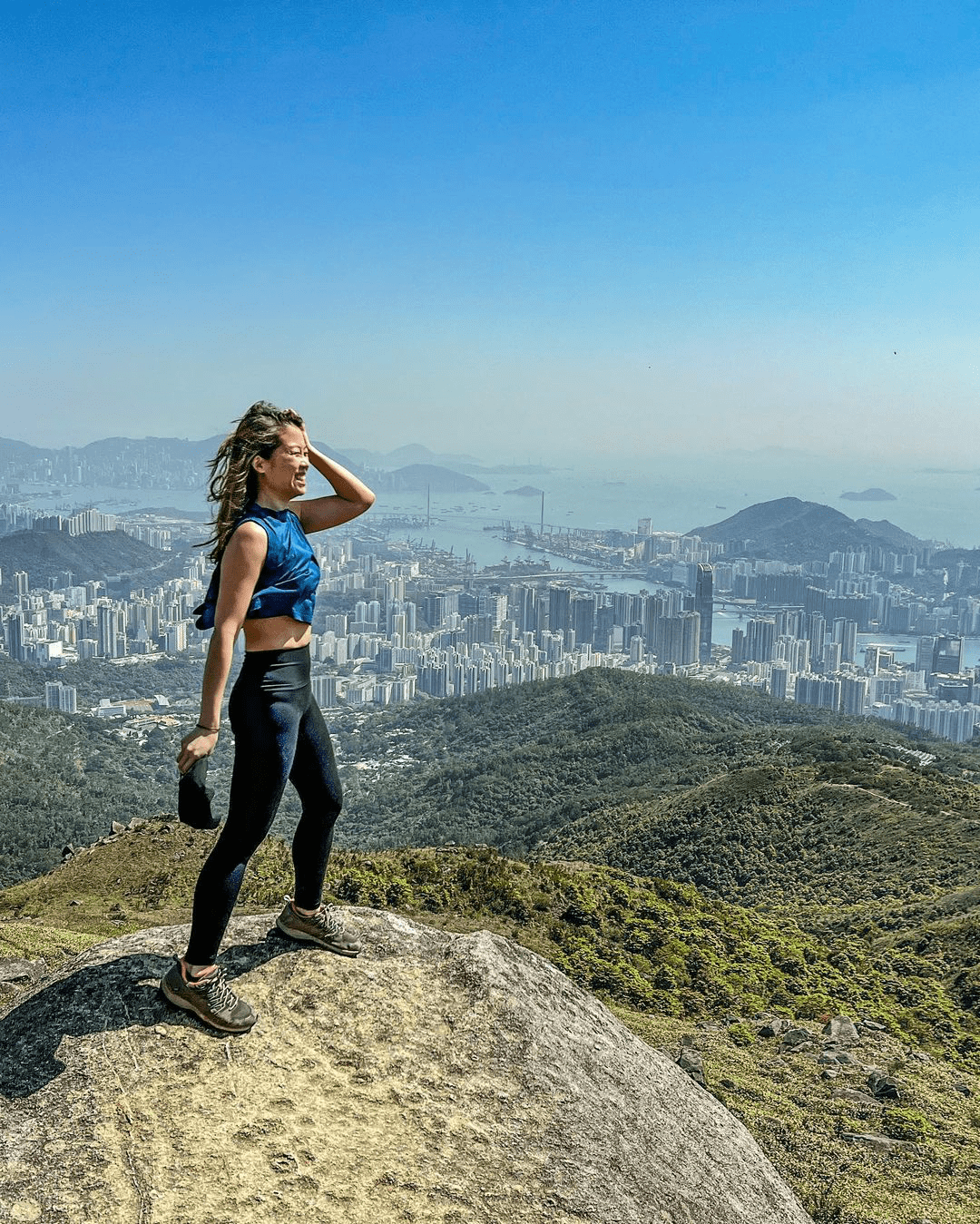 Image credit: @ccng 
There are 579 named peaks in Hong Kong – yes, there are that many of them waiting to be discovered in the city. Topping this long list is Tai Mo Shan, which is the highest peak in Hong Kong with an elevation of 957m. 
Compared to Sunset Peak, some of the hiking trails up Tai Mo Shan are considered beginner- and family- friendly as it comprises gradual slopes and wide descents. But this will also be dependent on the hiking route you opt to start your journey on.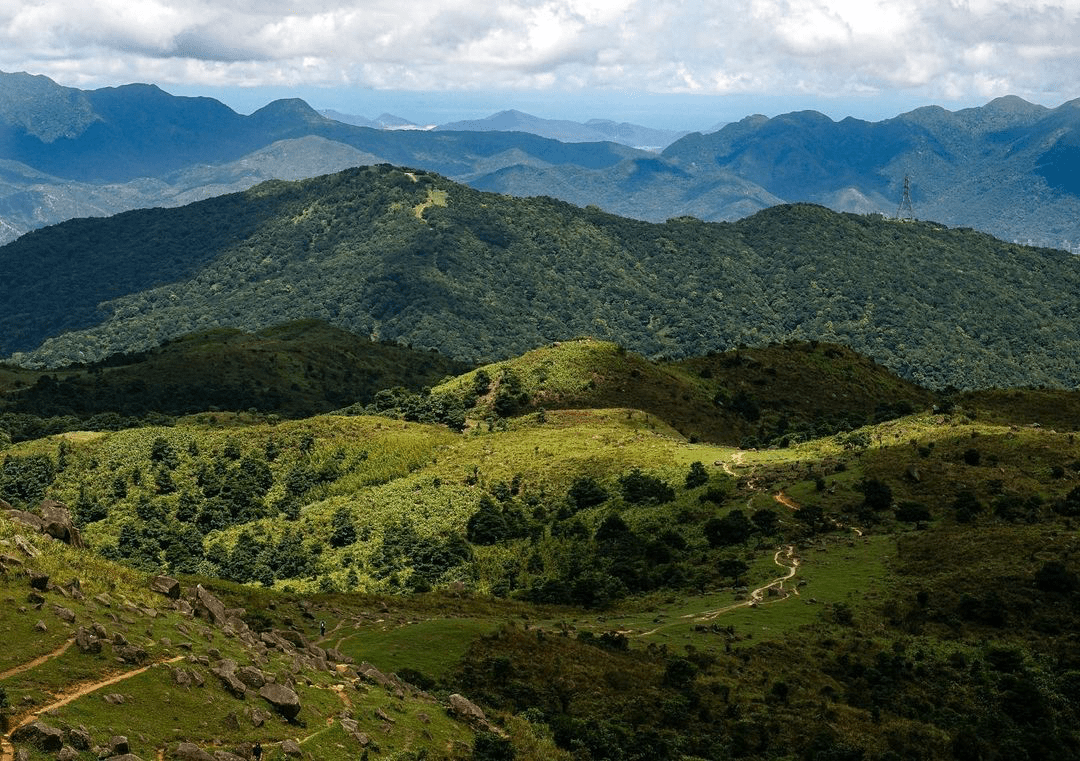 Image credit: @andrewleungphotography
Regardless of the route, you'll be treated to some of the best views of surrounding towns such as Tai Po and even Shenzhen once you reach the summit. Mesmerising views of cloud-covered peaks that look like a scene from New Zealand also await hikers. 
Do note that Hong Kong Observatory's weather radar station sits atop Tai Mo Shan, so the highest point of the mountain is not accessible to the public – though you can venture close to the peak by way of motorable roads and lookout points.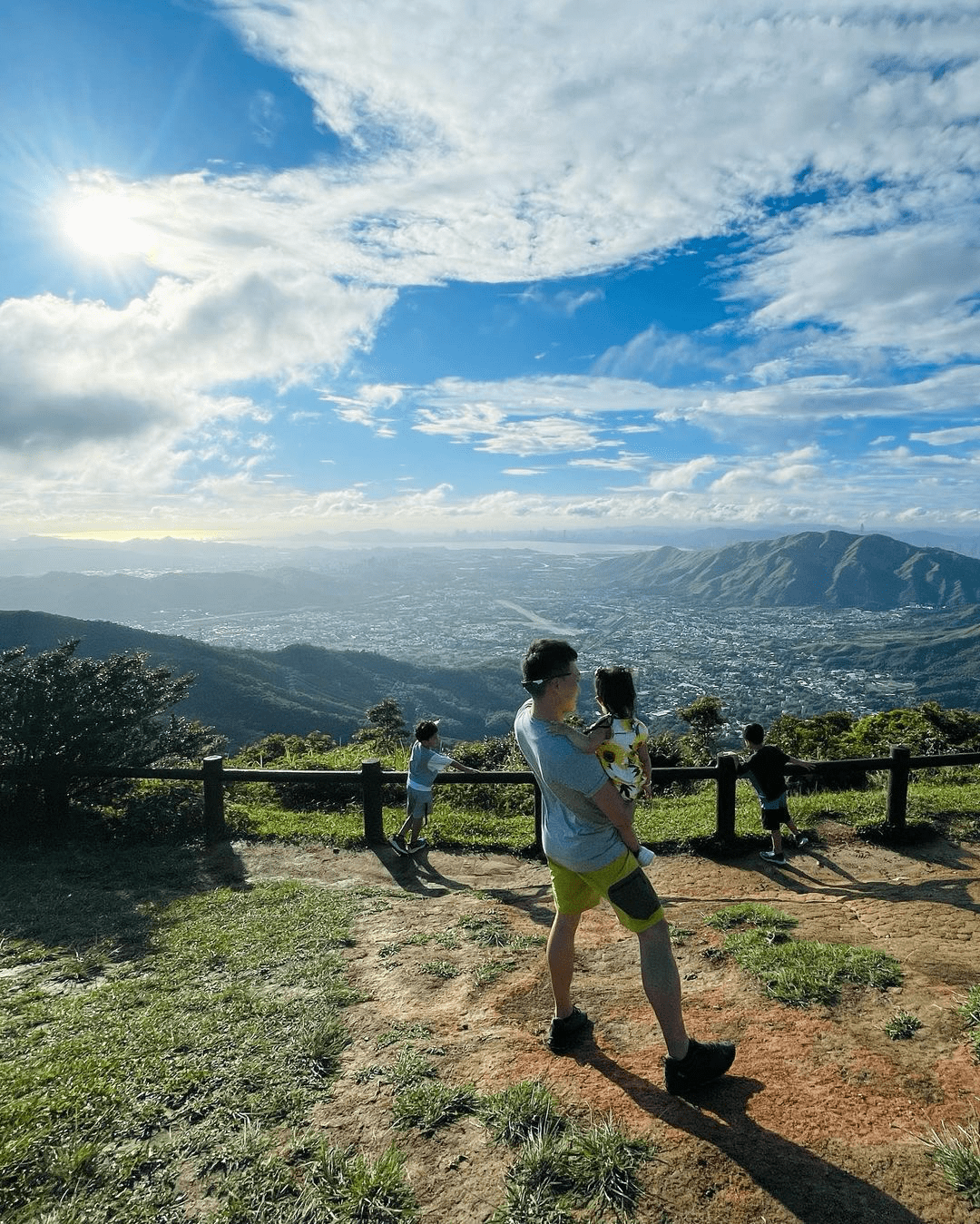 Image credit: @wesley.w.t.y
One trail that's well-traversed by hikers starts at Tai Mo Shan Country Park, which is about 470 metres above sea level – about halfway up the mountain. Follow MacLehose Trail till you reach Tai Mo Shan Picnic Site No. 3. From here, you can cut to Tai Mo Shan Road, commonly used by vehicles, hikers, and cyclists alike.
A popular lookout point called Wo Tong Kong, or Tai Mo Shan Lookout, sits at 702 metres and is accessible from the trail. It offers unhindered views of Hong Kong's urban district as well as its natural surroundings. 
Getting here: Take Bus 51 at Nina Tower Bus Terminus that alights at Tai Mo Shan Country Park. The starting point of the hiking trail is just across the road, behind a bus stop, about a 150-metre walk away. 
---
6. Step into a life-sized Monopoly world at Monopoly Dreams
---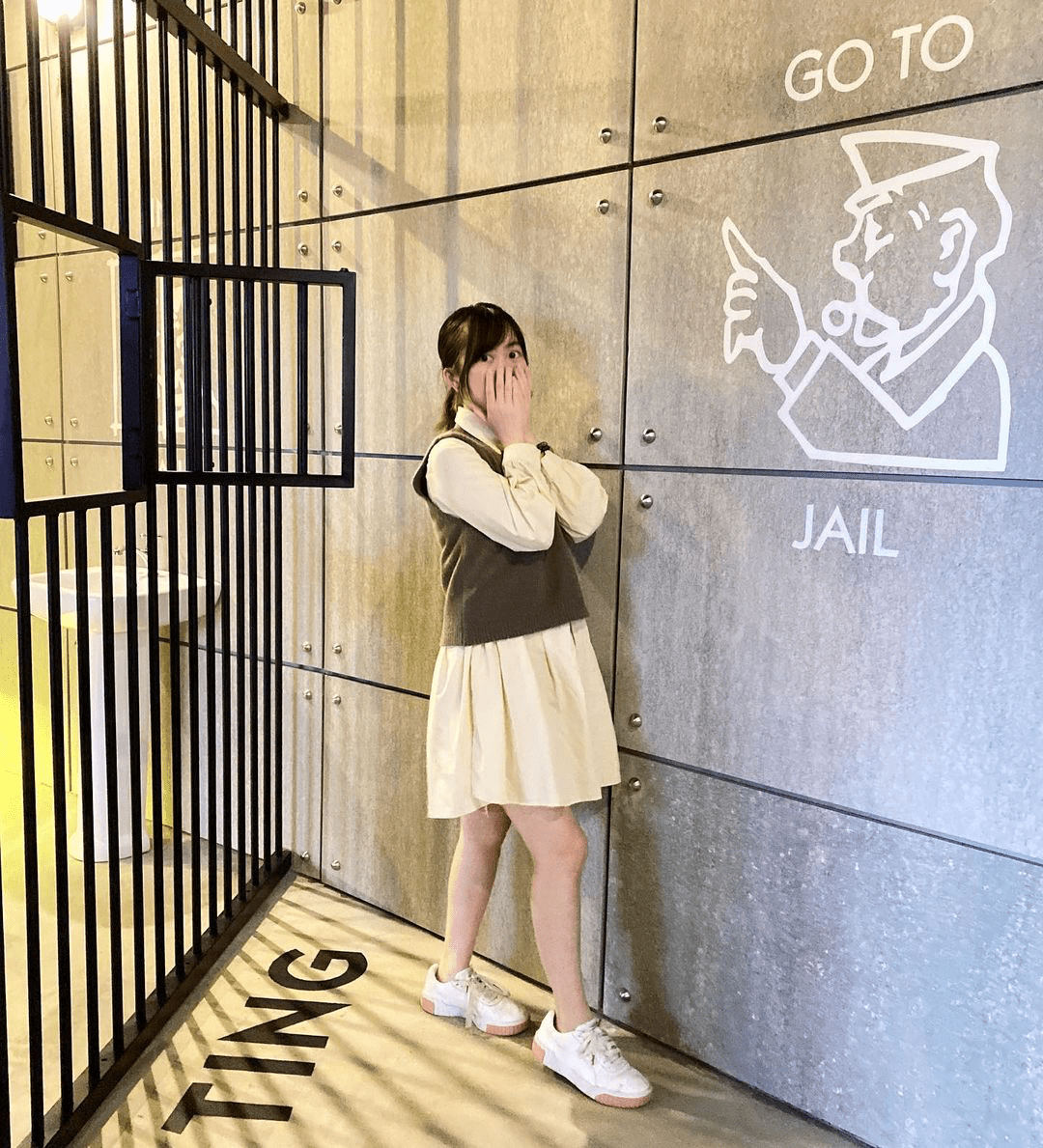 Image credit: @zaria.zzz
If the game of Monopoly happens to be a memorable part of your childhood, you'll want to add Monopoly Dreams to your itinerary. At this Monopoly-themed attraction, you can explore life-sized elements of the popular board game that'll make you feel as if you've stepped into Mr Monopoly's world.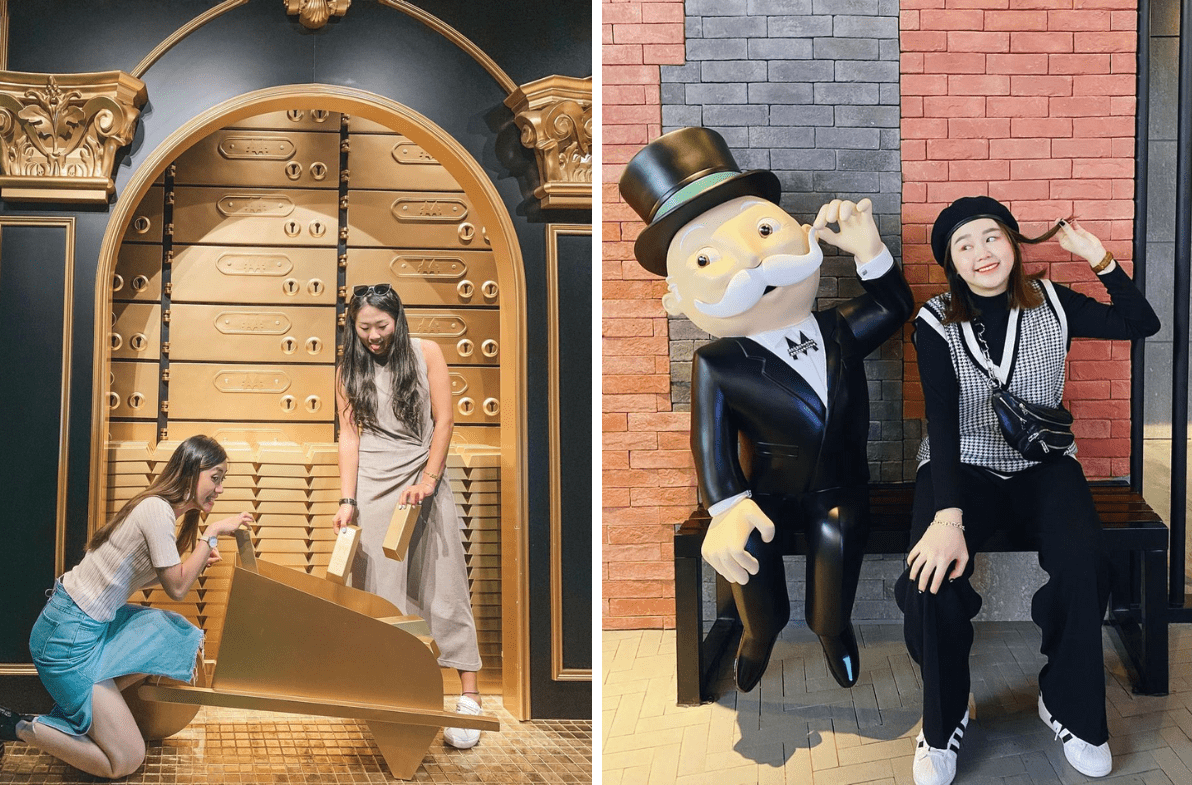 Image adapted from: @eyan_c and @jesuisnana_92
Pay Water Works in Monopoly Town a visit to play a short arcade game and 'save' the city. Or drop by Mr Monopoly's Vault to pose with gold bars, or the Jail to snap photos of yourself with fake shackles and quirky bathroom facilities. There's also a massive, waist-high Car Token, the world's biggest according to the Guinness World Records.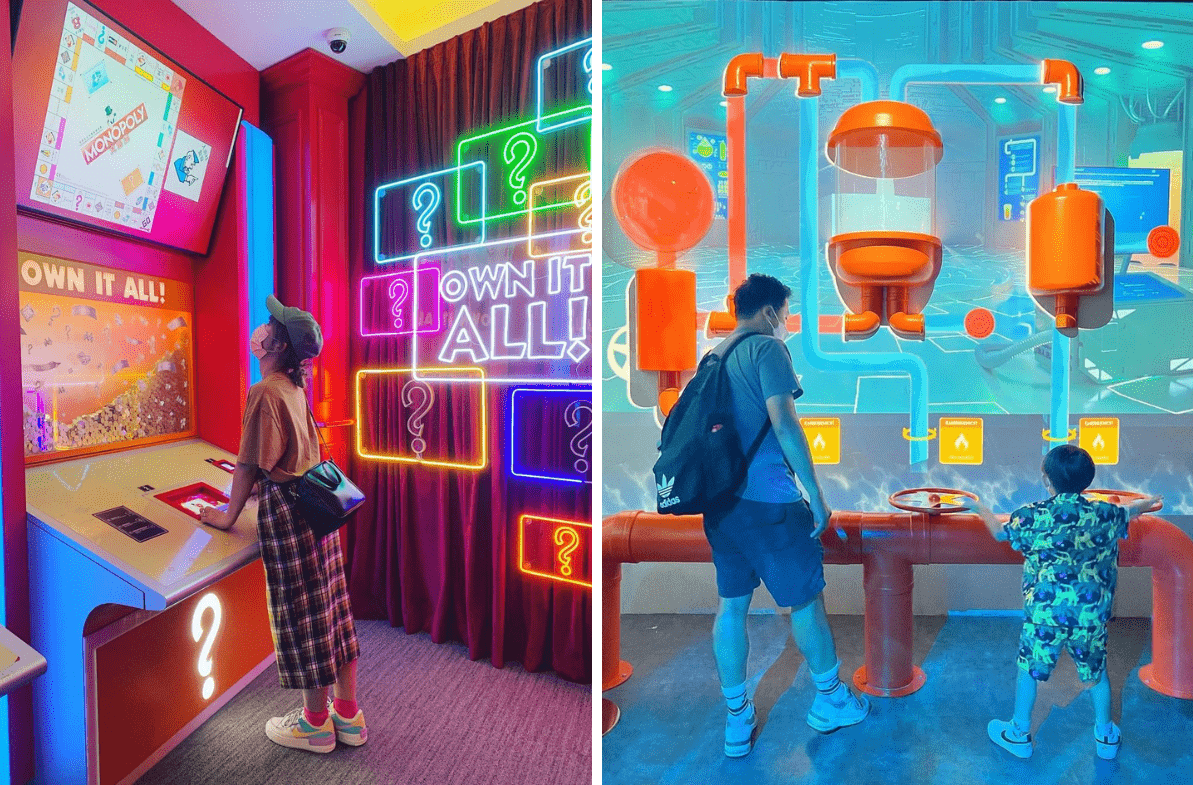 Play a series of arcade games while making your way through the real-life 'board game'.
Image adapted from: @cancandymaiko and @little_lucanluis
Don't miss out on Monopoly Property during your visit here. In this zone, you can redeem a complimentary title deed card with your name printed on it for keepsakes – it looks just like the cards you would use in the board game.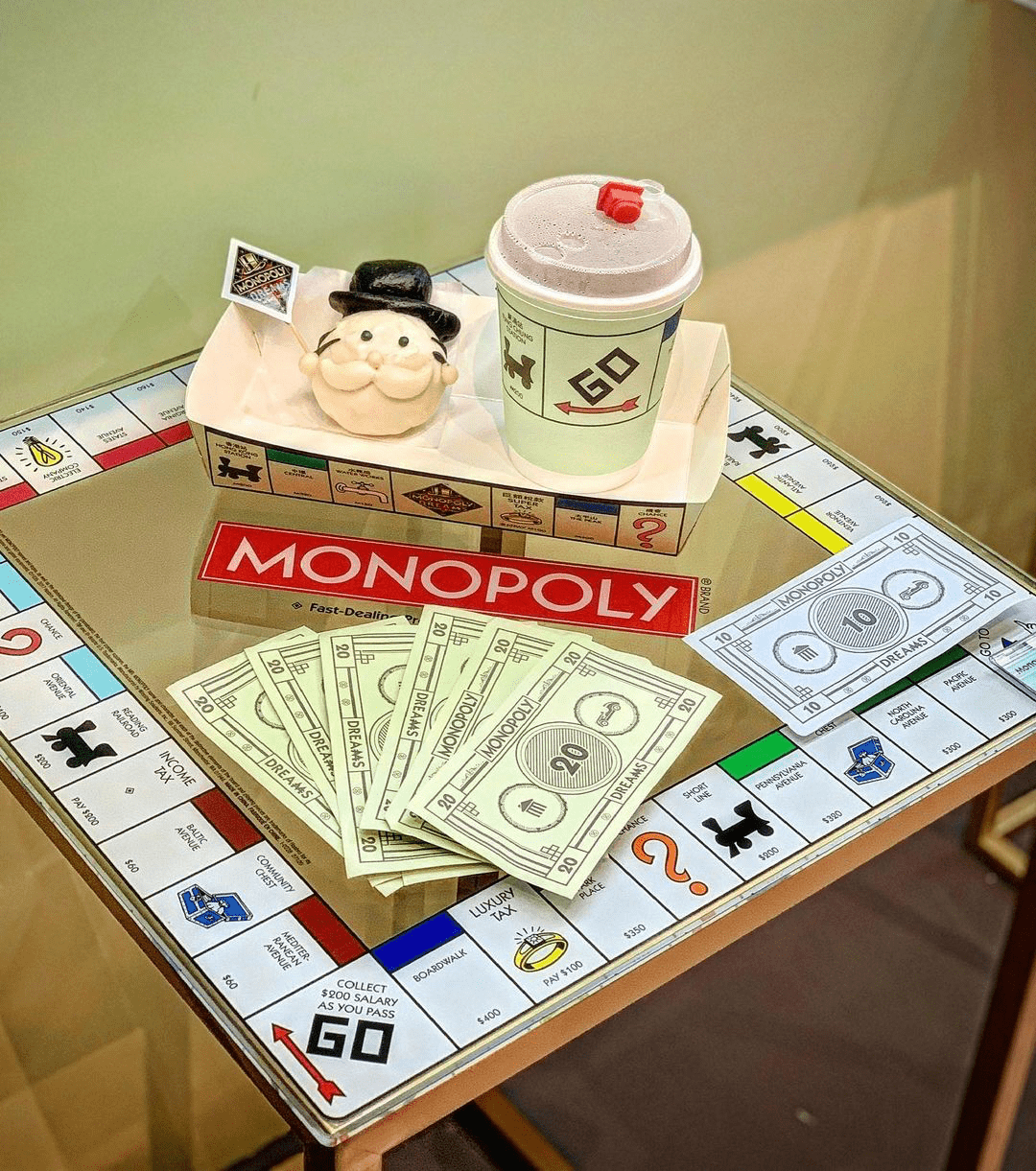 There's also a cafe here that serves Monopoly-themed snacks.
Image credit: @jenniferc.hk
Price: HKD260 (~RM148.81) for adults and HKD220 (~RM125.91) for children and the elderly
Address: Shop 301, 3/F, Peak Galleria, 118 Peak Road, The Peak, Hong Kong
Opening hours: 10am-8pm, Daily
Contact: Monopoly Dreams website 
---
7. Go kayaking in a remote village in Sai Kung
---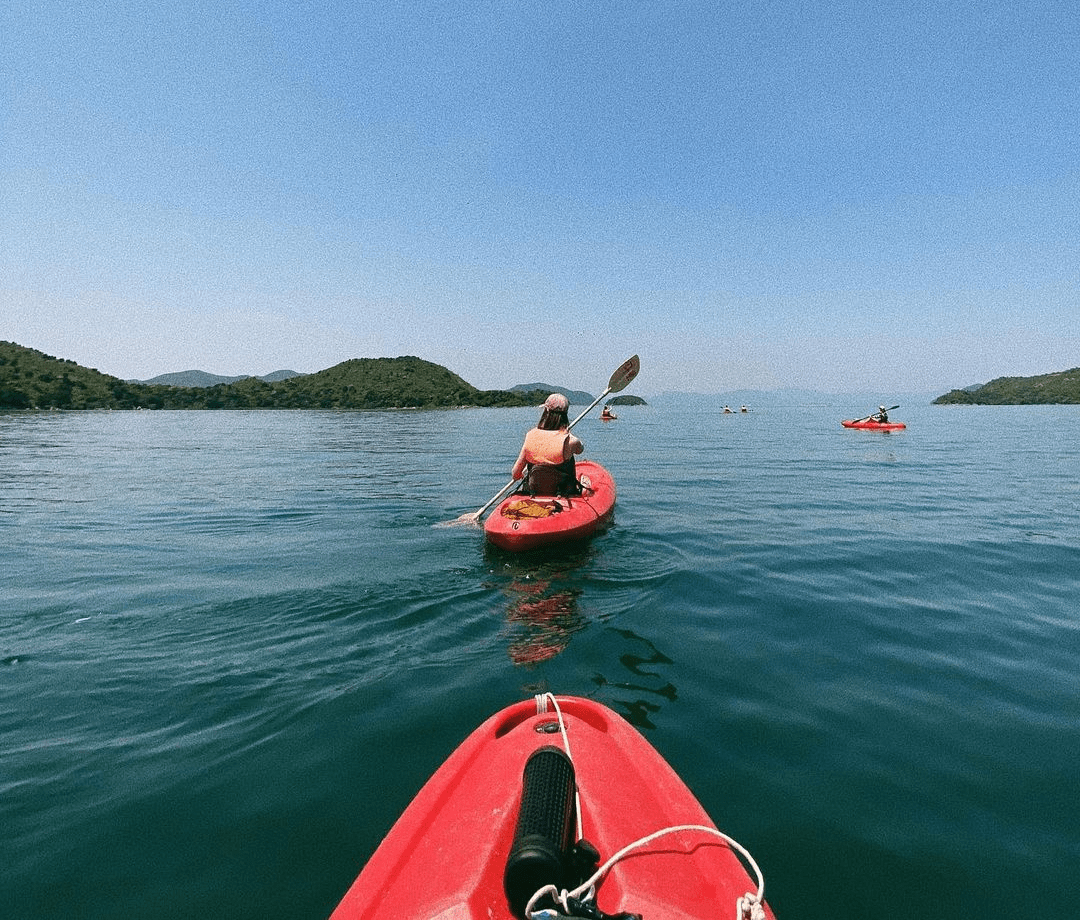 Image adapted from: @missgster
Most people might be surprised to know that kayaking is a popular outdoor activity among city-dwelling Hongkongers. But with more than 250 islands that make up Hong Kong, and long summer days lasting from March till November, many turn to water sports around scenic islands to beat the heat.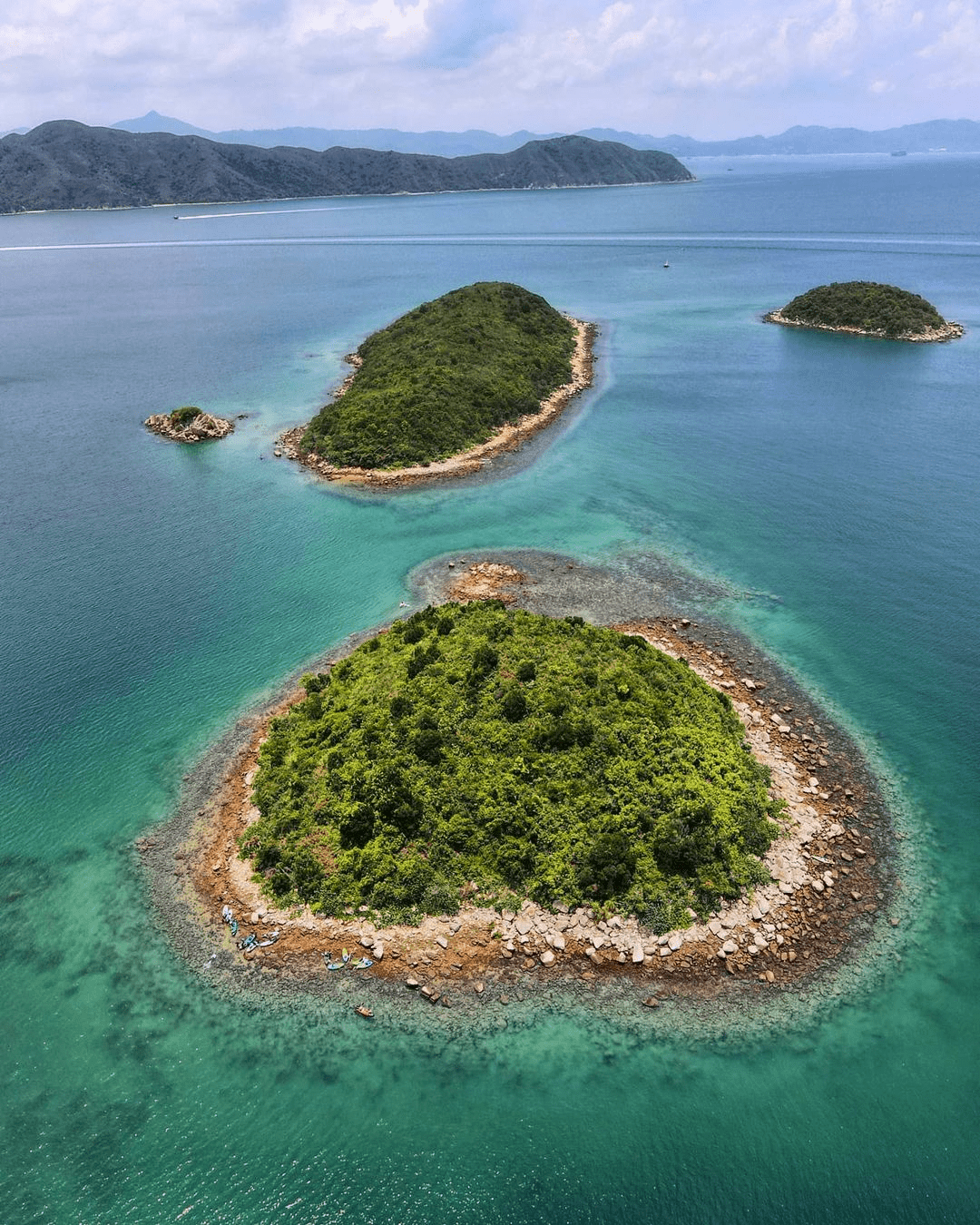 Image credit: @hansleytravel
One of the best places to kayak at, as recommended by locals, is Sai Kung. This far-flung destination in Hong Kong comprises two villages – Hoi Ha Wan and Pak Lap Wan.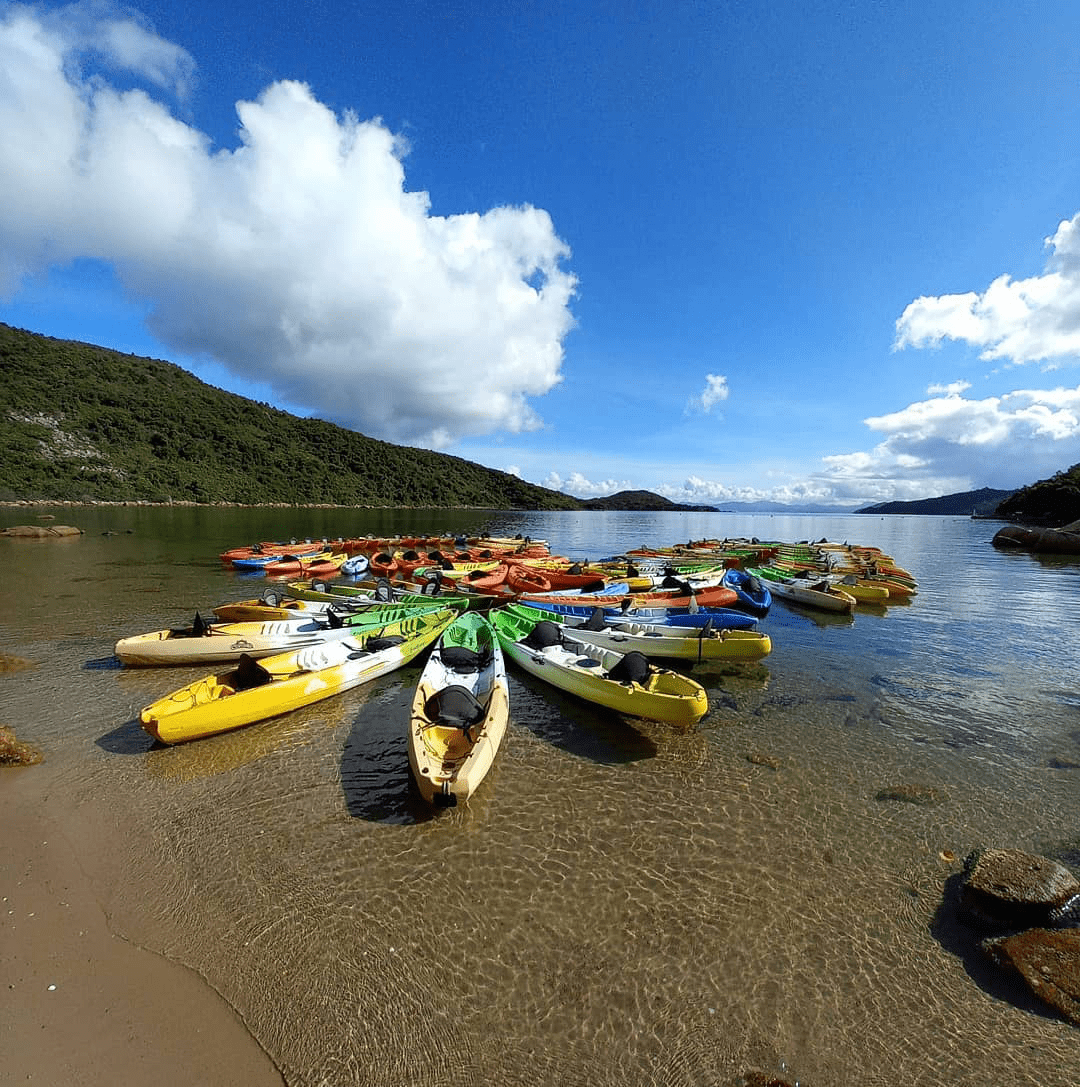 Image credit: @true.lovensoul
Over at Hoi Ha Wan – one of six marine parks in Hong Kong – blue waters are free of speeding boats, so beginner kayakers can safely paddle at their own pace here. The remote sheltered bay also allows for a leisurely kayak trip through wave-less waters, so you can slowly soak up open views of the sea and nature.
This village may be a lesser-known gem, but there are village vendors on the waterfront renting out kayaks, paddles, life jackets and more.
Travel to Sai Kung, and other scenic villages, in Hong Kong for a change of scenery.
Getting here: Make your way to Sai Kung ferry pier, then hop on a green 7 minibus, which runs every 30 minutes, to Hoi Ha Tsuen Village. Alternatively, you can hail a taxi. 
---
8. Learn more about Chinese artefacts at Hong Kong Palace Museum
---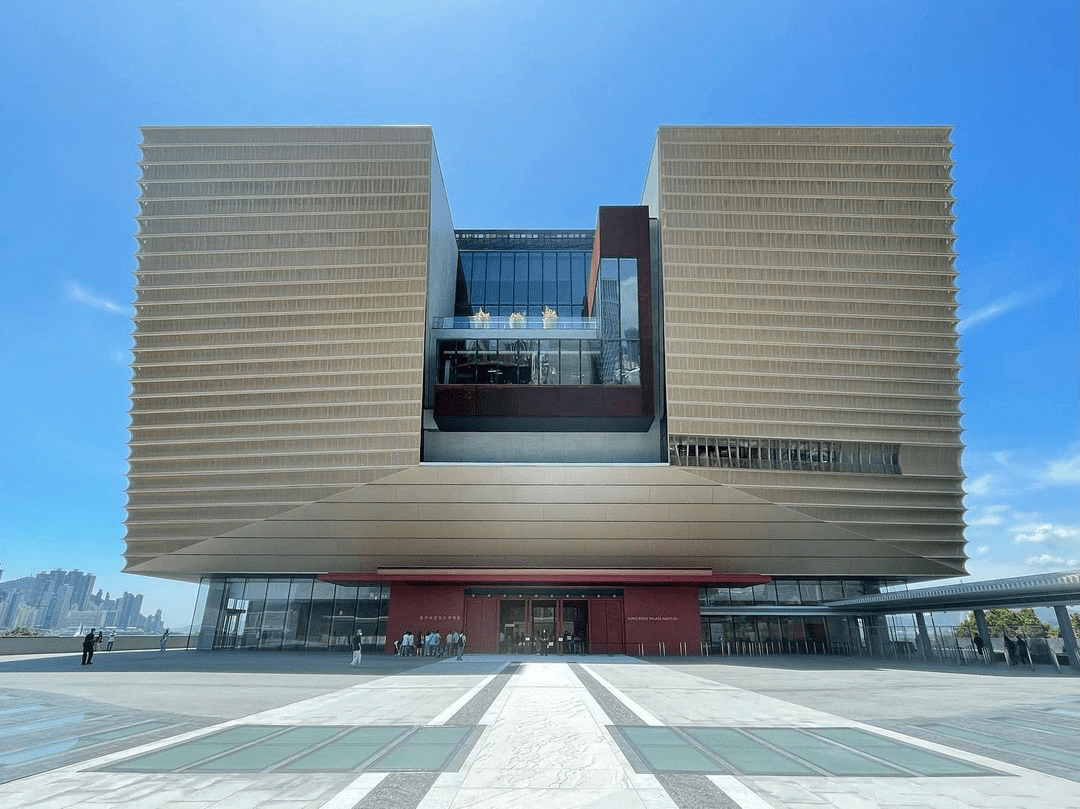 Image credit: @sakurawluv
Grand history museums can be a little intimidating for many tourists. With gallery after gallery of thousands of artworks, museums that cannot be explored in half a day are often left out of itineraries for practical reasons. But that shouldn't stop you from paying a visit to Hong Kong Palace Museum.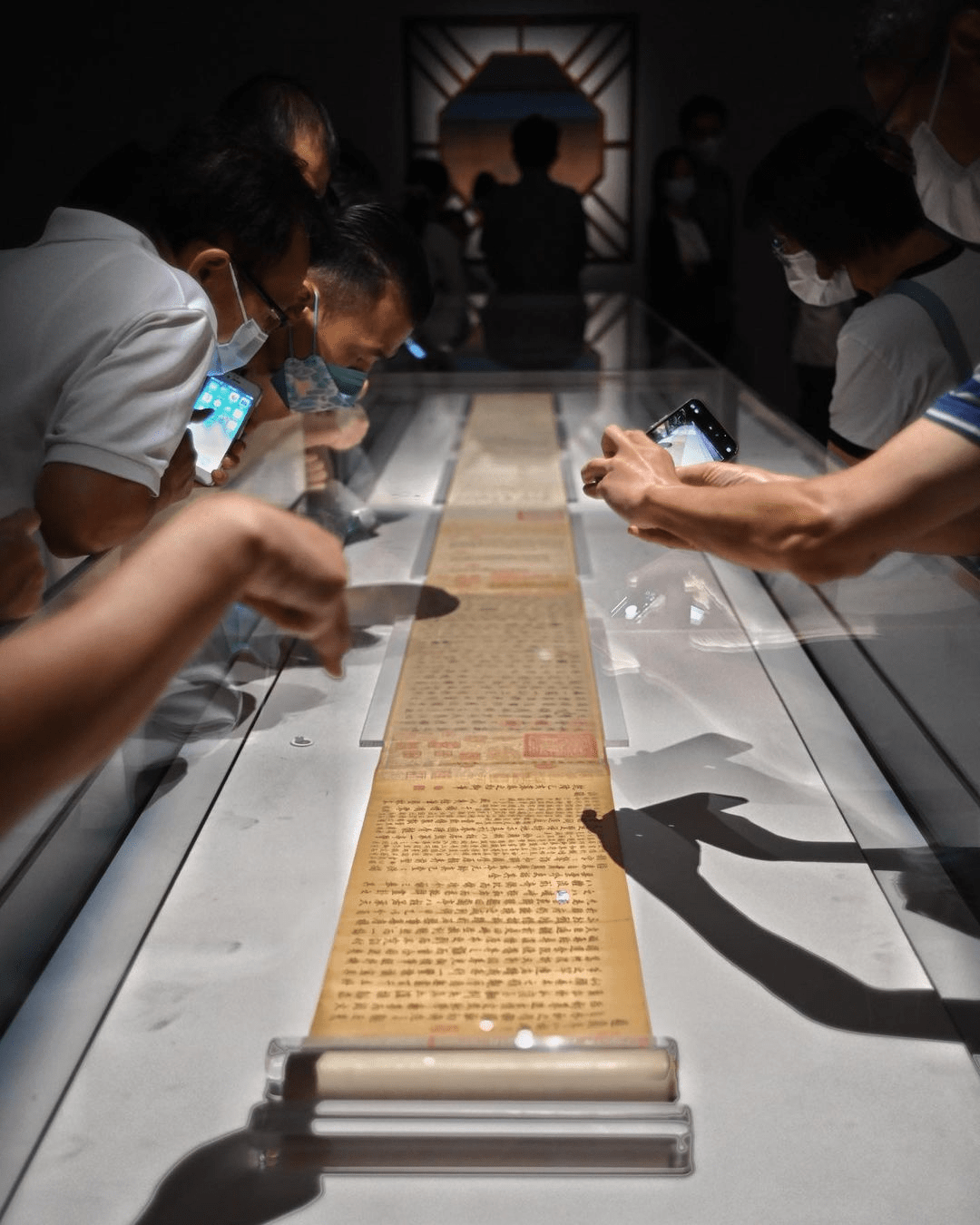 Image credit: @litostck
Another new spot on the list, this massive seven-storey museum houses over 900 treasured artefacts from Beijing's Palace Museum in nine galleries. 
Even if you've visited the latter in the Forbidden City before, you'll be pleasantly surprised by its branch in the West Kowloon Cultural District. A lot of the items on display here – including ceramics, imperial costumes, ancient paintings, and calligraphy – haven't been shown to the public before.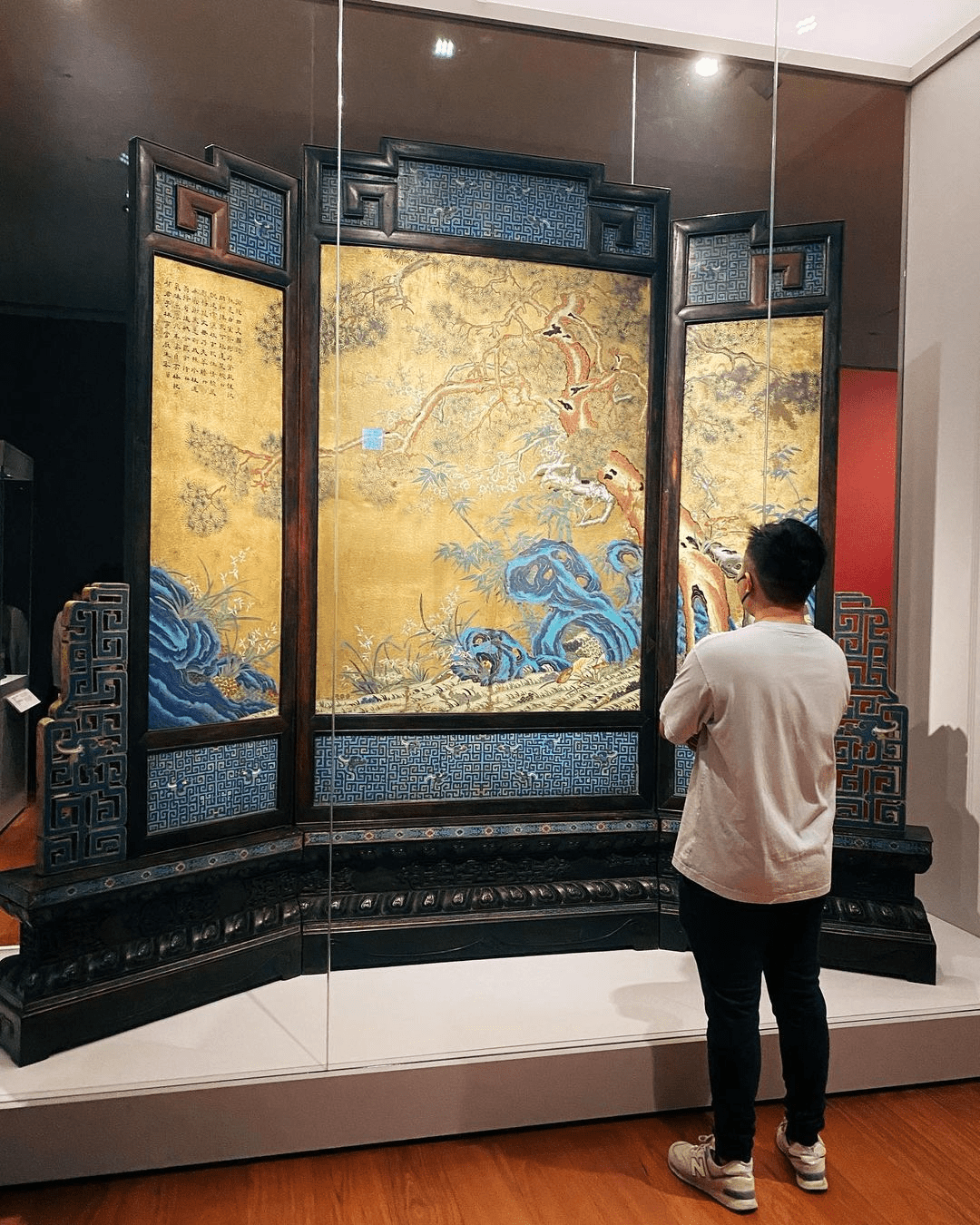 Image credit: @ckm_irene
Expect to spend at least five hours discovering the exhibitions, especially if you're interested in seeing relics and artefacts from ancient China such as the Qing Dynasty.
It's recommended to visit on Wednesdays, when entry is free. 
Price: HKD50 (~RM28.50) for adults and HKD25 (~RM14.25) for concessions
Address: 8 Museum Drive West Kowloon, Tsim Sha Tsui, Hong Kong
Opening hours: Wed-Mon 10am-6pm (Closed on Tuesdays)
Contact: 852-2200 0217 | Hong Kong Palace Museum website 
---
New things to do in Hong Kong
---
With just a handful of months left till the year 2022 wraps up, our thoughts are naturally turning to vacays and adventures. After all, even with most countries easing travel restrictions, many of us have yet to plan an overseas trip following the pandemic lockdowns. 
So, if you've been eyeing a trip to Hong Kong, there's no better time than now to start planning a holiday and jotting down all the attractions you want to visit there. Begin with this list of new and exciting things to do in Hong Kong, as there are adventures awaiting travellers at every turn in the city – from secluded mountain peaks to bustling business districts. 
Here's wishing you safe travels ahead.
Also check out these things to do in Malaysia:
---
This post was brought to you by Hong Kong Tourism Board.
Cover image adapted from: @imablackyy, @_nothingreallymatters_, and @zaria.zzz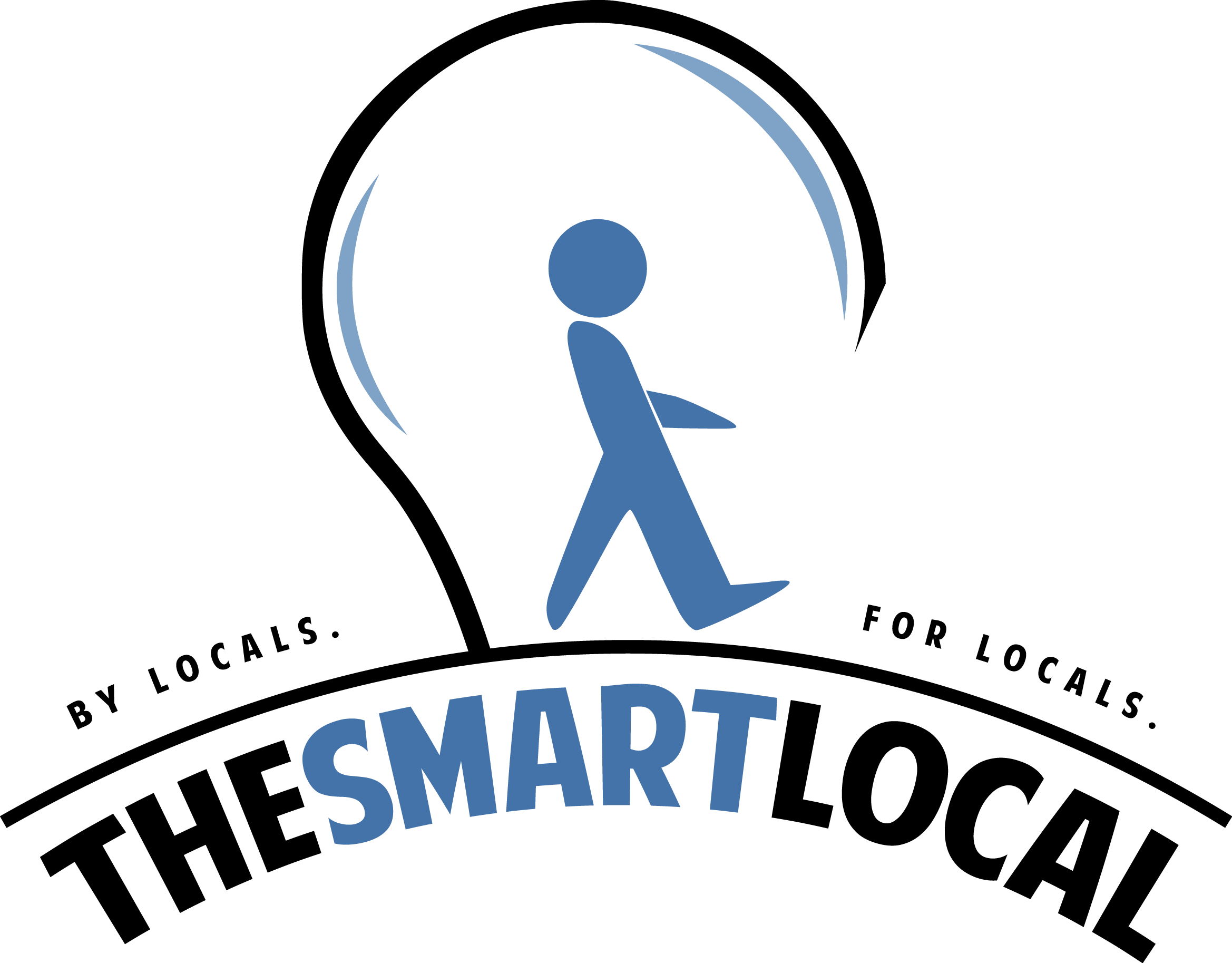 Drop us your email so you won't miss the latest news.