Things to do in Sekinchan, Selangor
---
Malaysians often identify places in our country by their landmarks and famous attractions – think Sky Mirror in Kuala Selangor and Mount Kinabalu in Sabah. One such well-known local destination is Sekinchan, popular for its lush, green paddy fields.
This Selangor village has been luring throngs of city folk in recent years due to its photogenic paddy fields and kampung vibes. It also makes for great day trips from Klang Valley, as it's only under two hours from KL.
With many more attractions to discover besides the fields, we rounded up 9 things to do in Sekinchan – exploring a rice factory and sipping on RM7 mango smoothies included.
---
– Things to do –
---
1. Soak up sunset views & comb for seashells at Pantai Redang 
---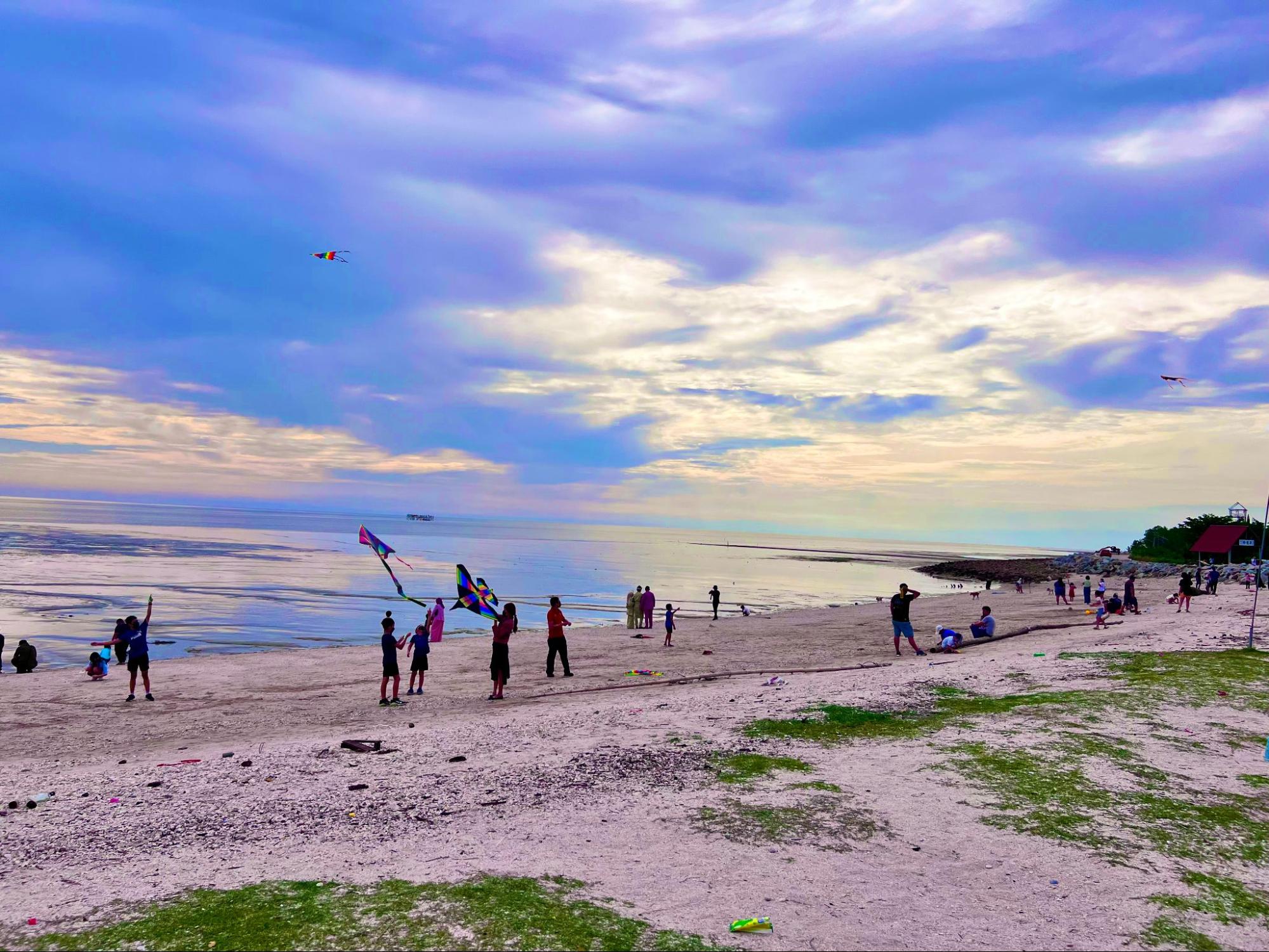 Image credit: SURAJ SIVAN
Pantai Redang, or Redang Beach, is a known gem in Sekinchan. In a town famed for its scenic paddy fields, the kampung beach is well-frequented by residents and local travellers looking for a change of scenery and a place to unwind.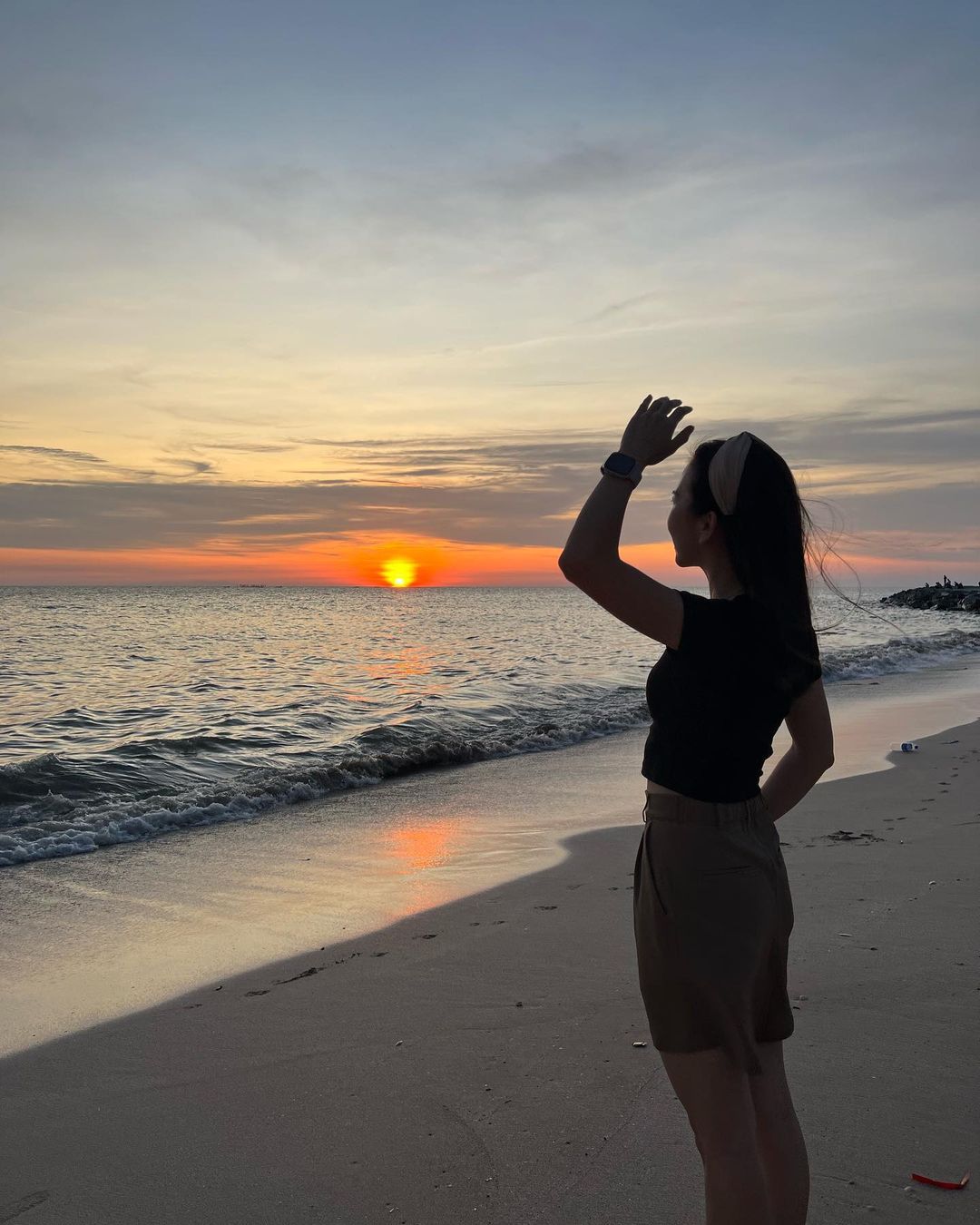 Image credit: @sherly_sc177
Though swimming is not recommended, the beach is worth dropping by anyways – in the evenings, you'll be rewarded with a stunning view of the sun setting over the horizon.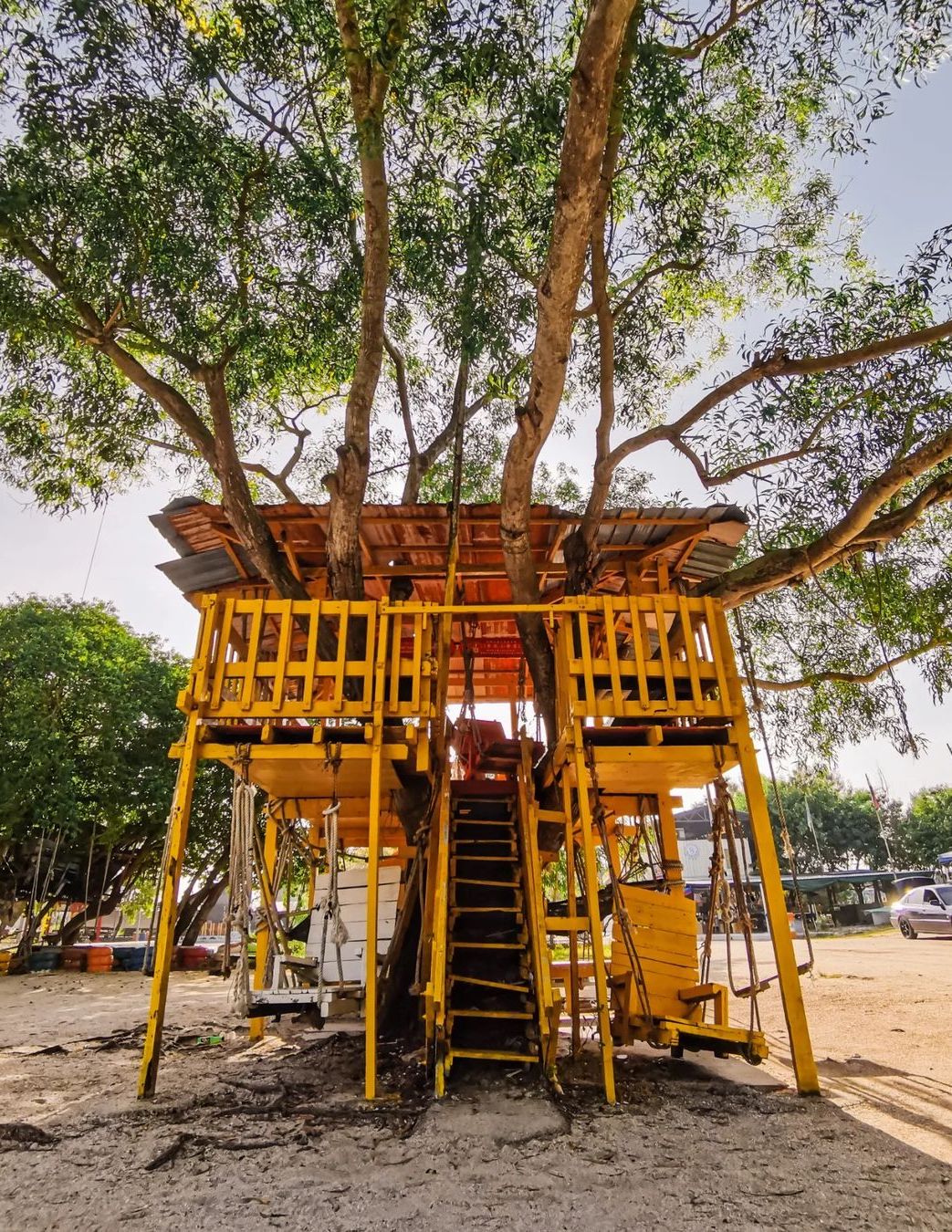 A treehouse on the beach
Image credit: @ryna1213

Locals also visit the beach to spend leisurely time with family and friends. You might even spot some people flying kites, if the weather is promising. As the beach is located just a stone's throw from the popular Sekinchan Wishing Tree, you'll get to check out different attractions at once too.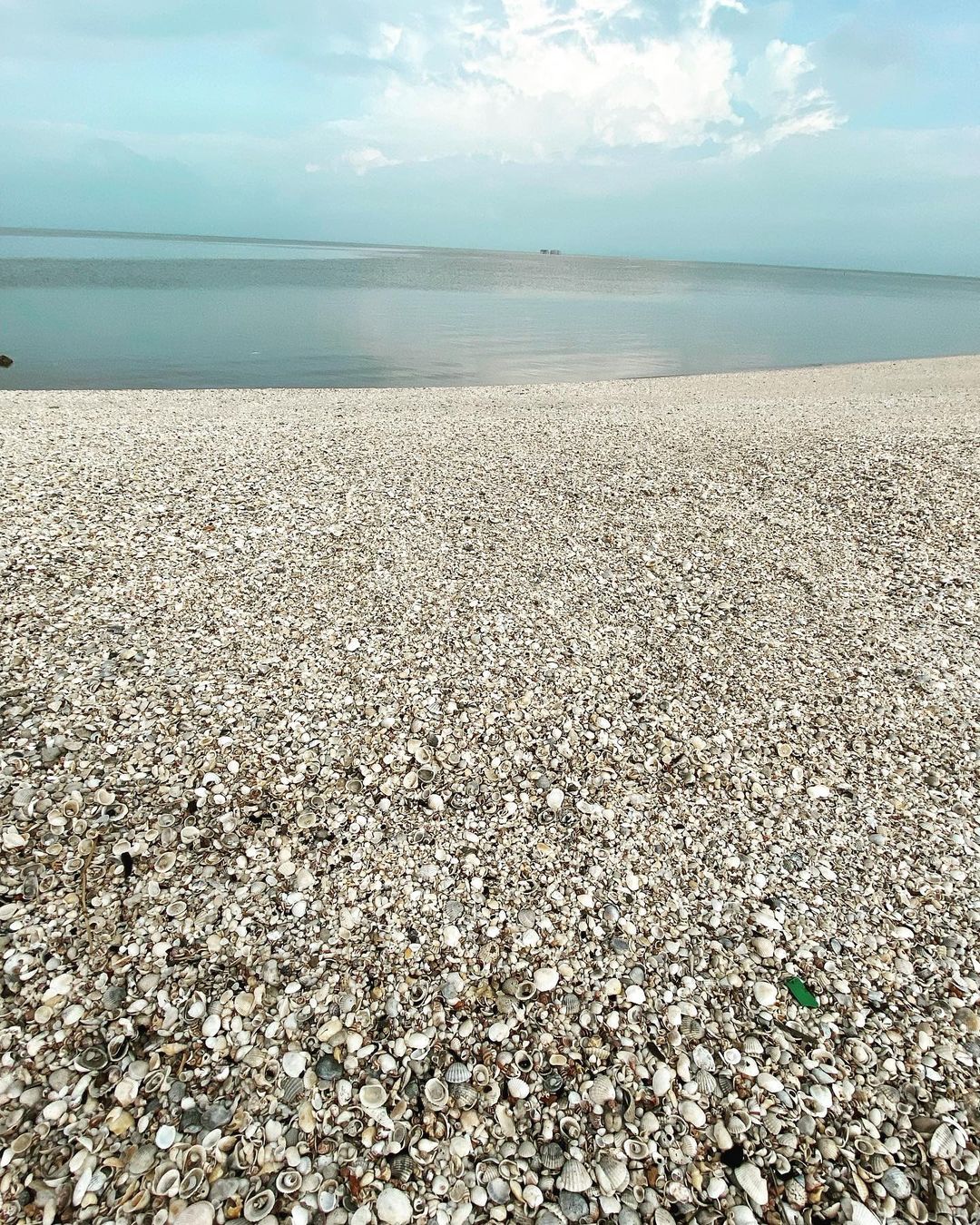 Image credit: @kakzaelly_honey
Another popular activity among beach-goers is combing for seashells, as the shoreline is covered with them.
Address: 25, Jalan Jpt, 45400 Sekinchan, Selangor
Opening hours: 24 Hour, Daily
---
2. Make a wish at the Sekinchan Wishing Tree
---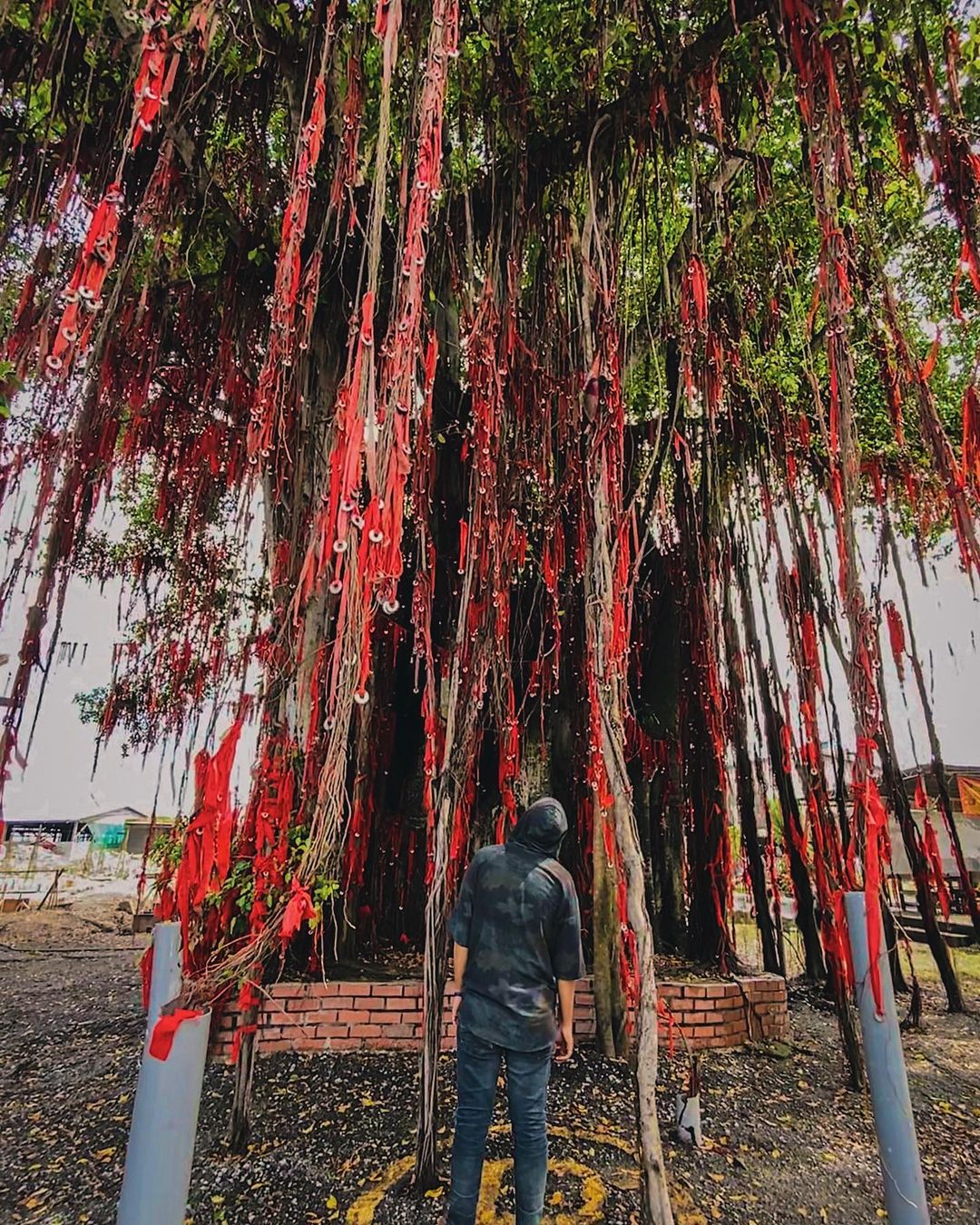 Image credit: @syahmijaafar_
Sekinchan Wishing Tree is a famous tree located at Pantai Redang in Sekinchan. It's part of the Pantai Redang Datuk Kong Temple, and got its name from worshippers tossing their wishes to its branches.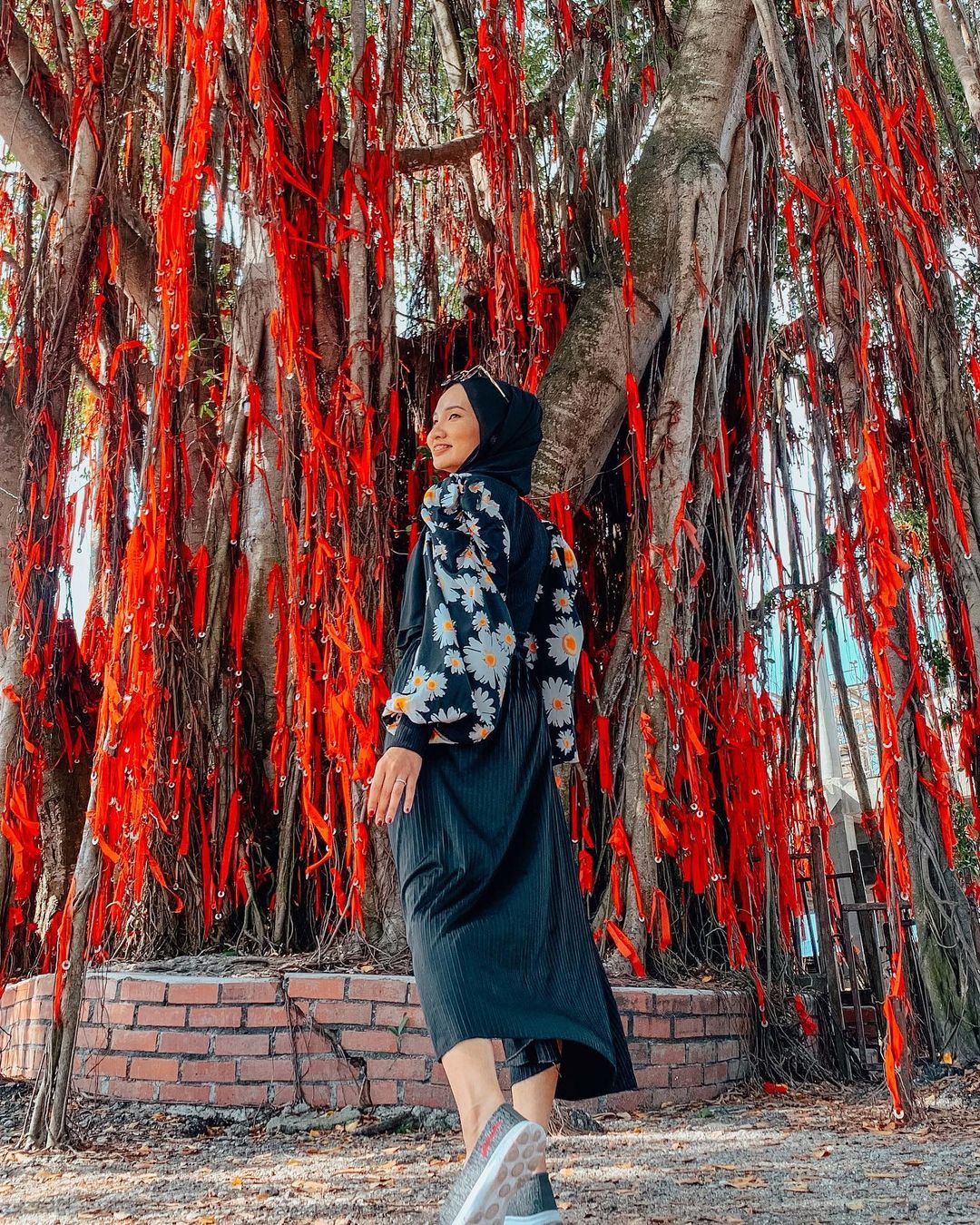 Image credit: @eiymaa_
Due to the popularity of the tradition, the tree has become a must-visit landmark in Sekinchan. Adorned with thousands of red ribbons, each tied with a devotee's wish, it is a marvel to behold too.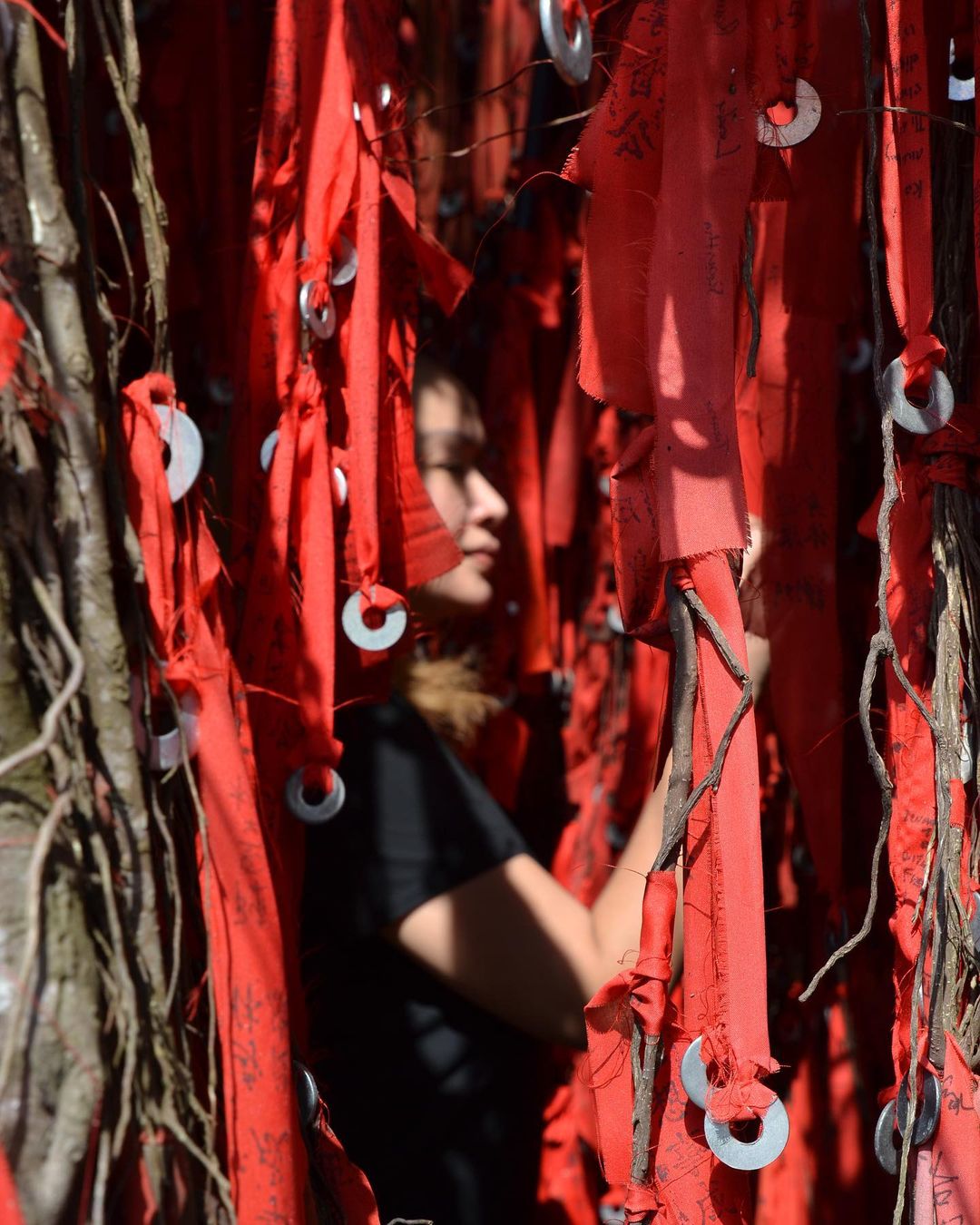 Image credit: @ladyverde
You can even write your own wishes on a red ribbon, tie it with a coin or small metal disc, and toss it up to the tree. Those who believe in the tradition say that the higher the ribbon dangles from the tree, the more likely the wishes on it will come true.
Address: 25, Jalan Jpt, 45400 Sekinchan, Selangor
Opening hours: 24 Hours, Daily
Contact: 011-3676 7992
---
3. See how rice is harvested & processed at Paddy Gallery
---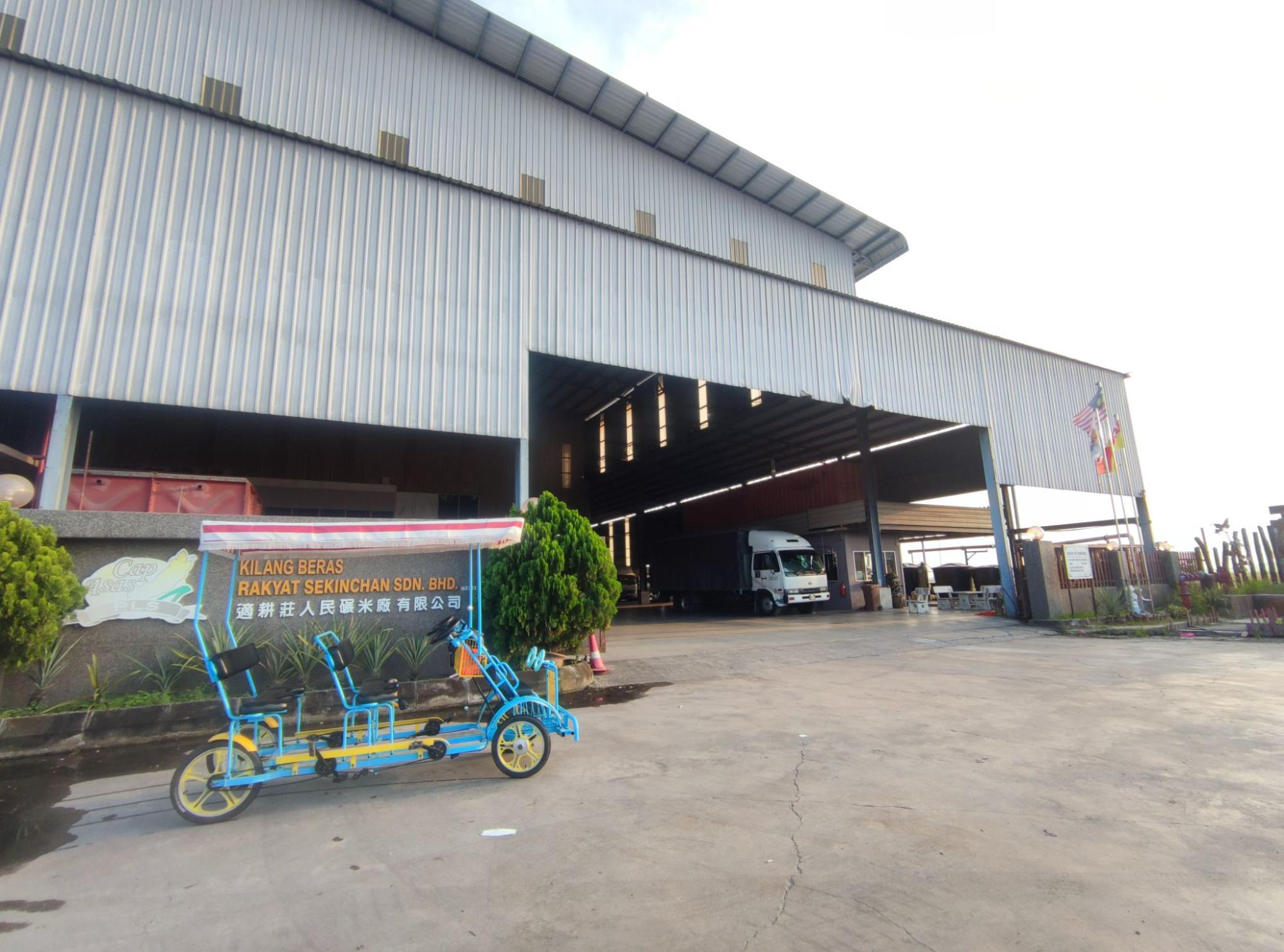 Image credit: Coda Wong
Those who visited Sekinchan before have probably only stopped by the paddy fields for photos. It's a lesser-known fact that you can actually step into a rice-processing factory in the town to learn more about this beloved staple of Asian cuisine.
Kilang Beras Rakyat Sekinchan Sdn Bhd is one of many such factories in Sekinchan that lets visitors explore its ground. This factory even has a dedicated section called Paddy Gallery, to learn more about the rice-making process – from planting and growing, to harvesting the grain.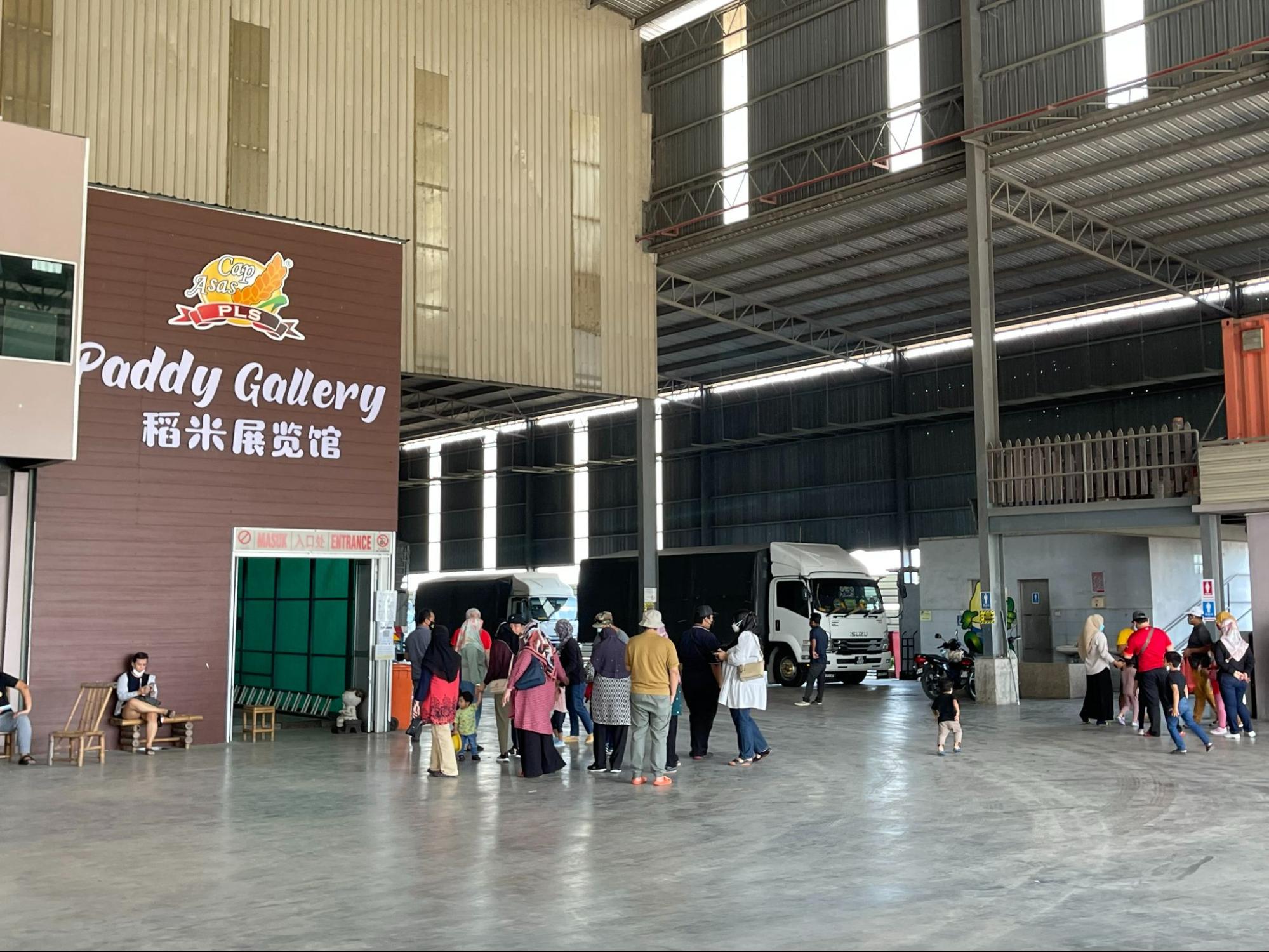 Image credit: Haffis Musthafa
There are guided tours for those interested in the process. Visitors will only have to pay a small fee to enter the factory and observe rice-processing demonstrations, while listening to the tour guide's explanations.
A special and popular product in Sekinchan called Pearl Rice is also processed here – it's considered a must-buy item in the town.
Price: RM5 per pax
Address: Lot No, Ban 2, 9990, Jalan Tali Air 5, 45400 Sekinchan, Selangor
Opening hours: 9am-5.30pm, Daily
Contact: 016-215 7028
---
4. Buy childhood snacks & sweets at Ah Ma House
---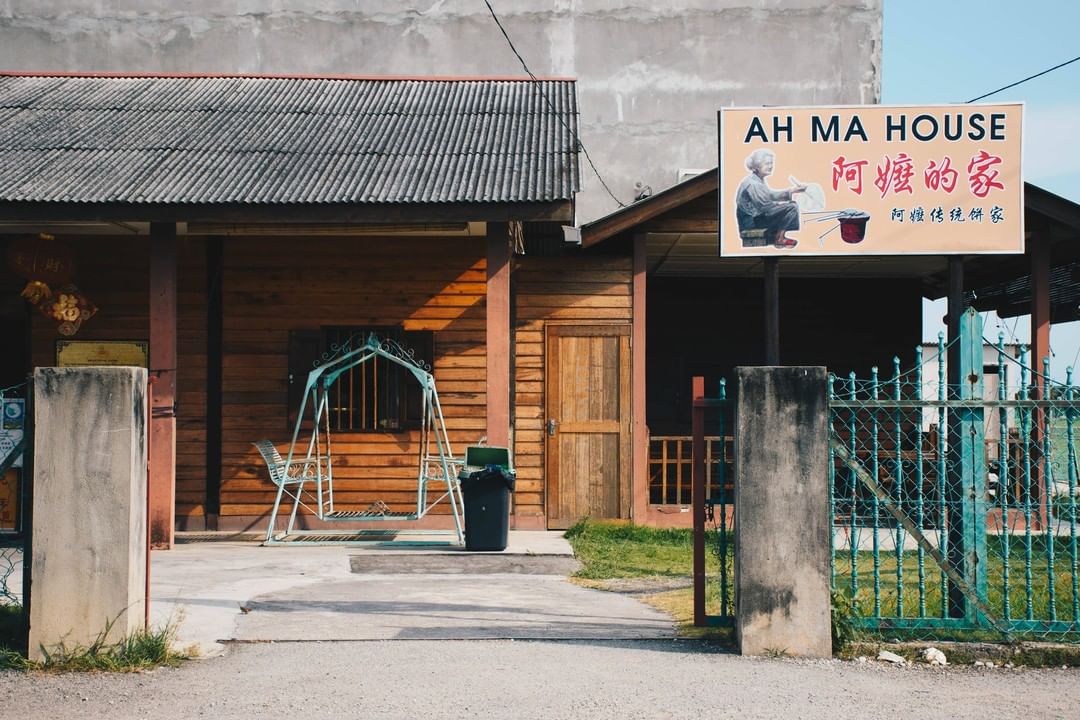 Image credit: @thesmartlocalmy
For a dose of nostalgia, drop by Ah Ma House, situated amid the paddy fields. This cosy shop sells a variety of snacks and sweets that millennials might recall from their youth, such as bubble gum balls, lemon tablets, spectacle chocolates, and Yupi burgers.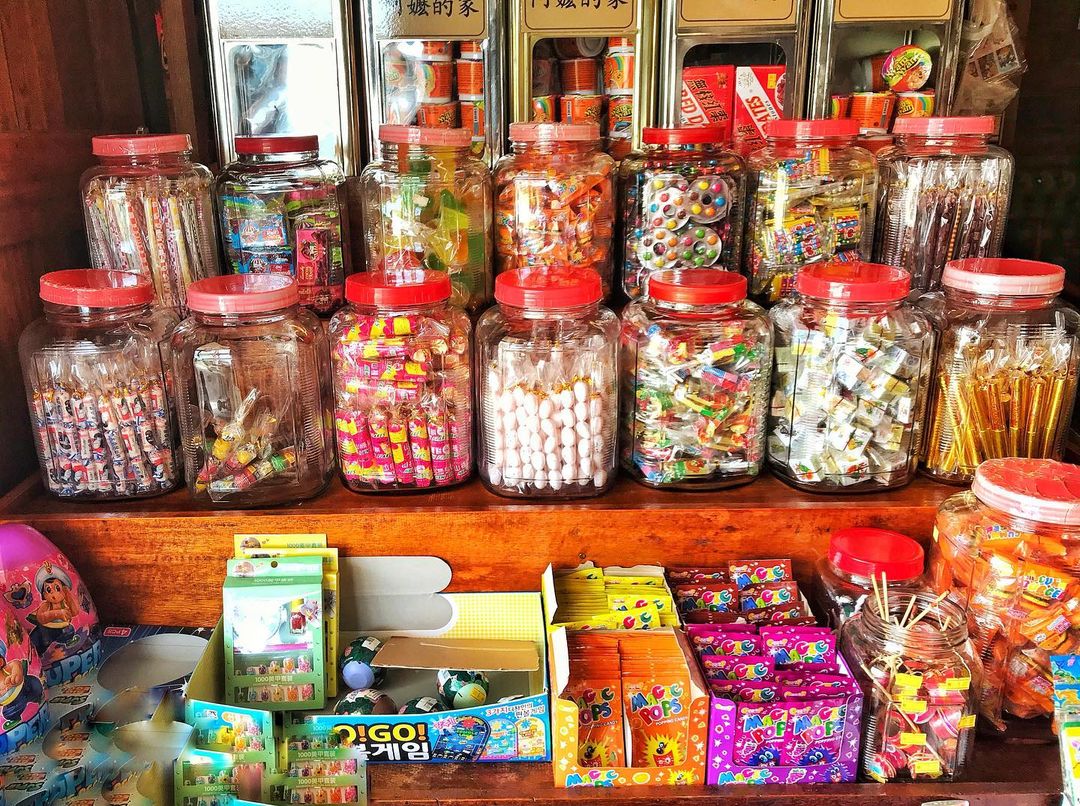 Image credit: @hanie_suraya
Ah Ma House's old-school setting makes it worth a visit too. Find various antique furniture and items on display, such as rattan furniture, grandfather clocks, film cameras, an audio cassette player, and an old TV.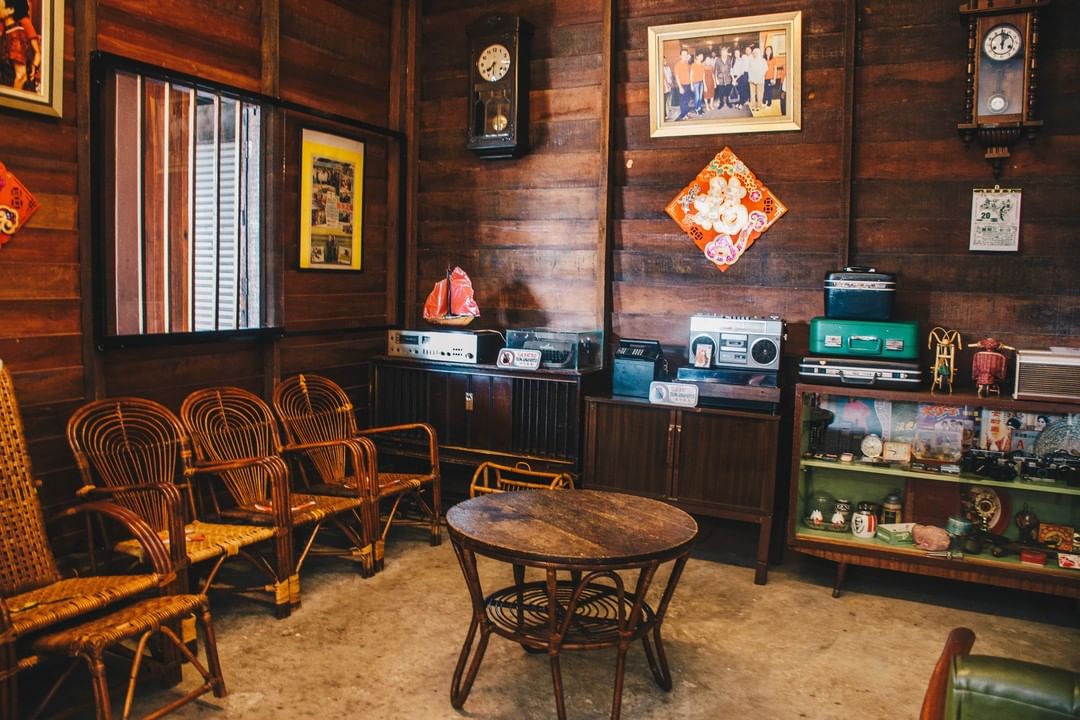 Image credit: @thesmartlocalmy
Outside the house, spot an old-style metal swing, motorbike, and scooter. These items make the space look very much like a typical Malaysian household from the 80s and 90s.
Address: Lot 10376, Jalan Tali Air 5, Pekan Sekinchan, 45400 Sekinchan, Selangor
Opening hours: 10am–6pm, Daily
Contact: 014-230 5753
---
5. Splash away at a new water park, Sekin Wonderland
---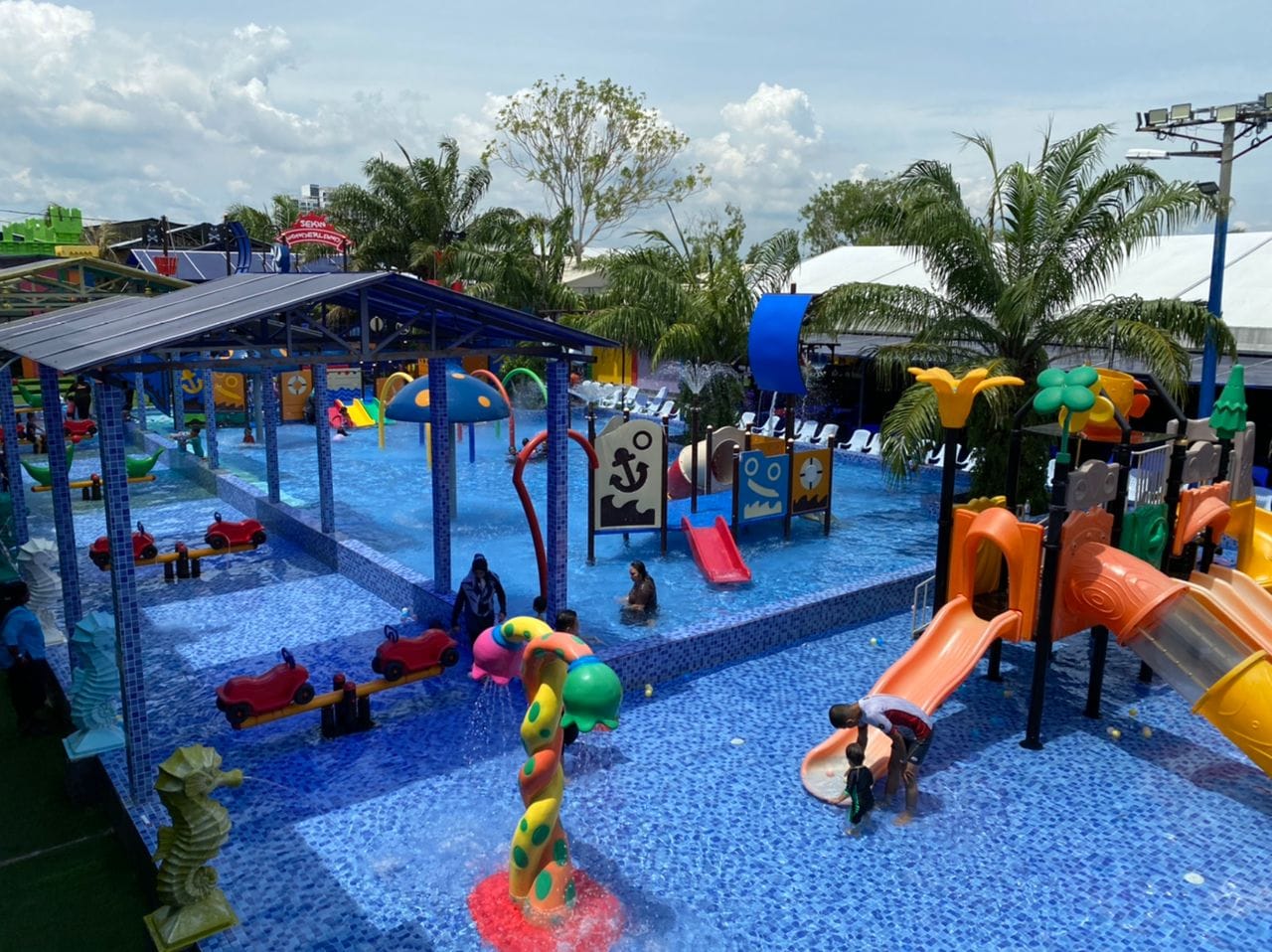 Image credit: Sekin Wonderland
There's no better way to beat the heat than splashing away in cool waters at a water theme park. Sekin Wonderland is a new one in Sekinchan, which opened its doors to the public in December 2021. 

Image adapted from: Sekin Wonderland
Here, families can bring their kiddos to wade in 10 swimming pool areas, sheltered from the sun by high roofs. Each pool also features a different set of slides and fun fountain fixtures. 
The place tends to get packed during holiday seasons and weekends, so it's best to visit on the weekdays to avoid the crowds. 
Price: RM35/adult and RM25/child
Address: No 358, Jalan Pantai Redang, Bagan Sekinchan 45400 Sekincan, Selangor
Opening hours: 24 Hours, Daily
Contact: 017-312 6029 | Facebook | Instagram

---
– Where to eat –
---
6. Feast on fresh seafood at Restoran Cha Po Tion
---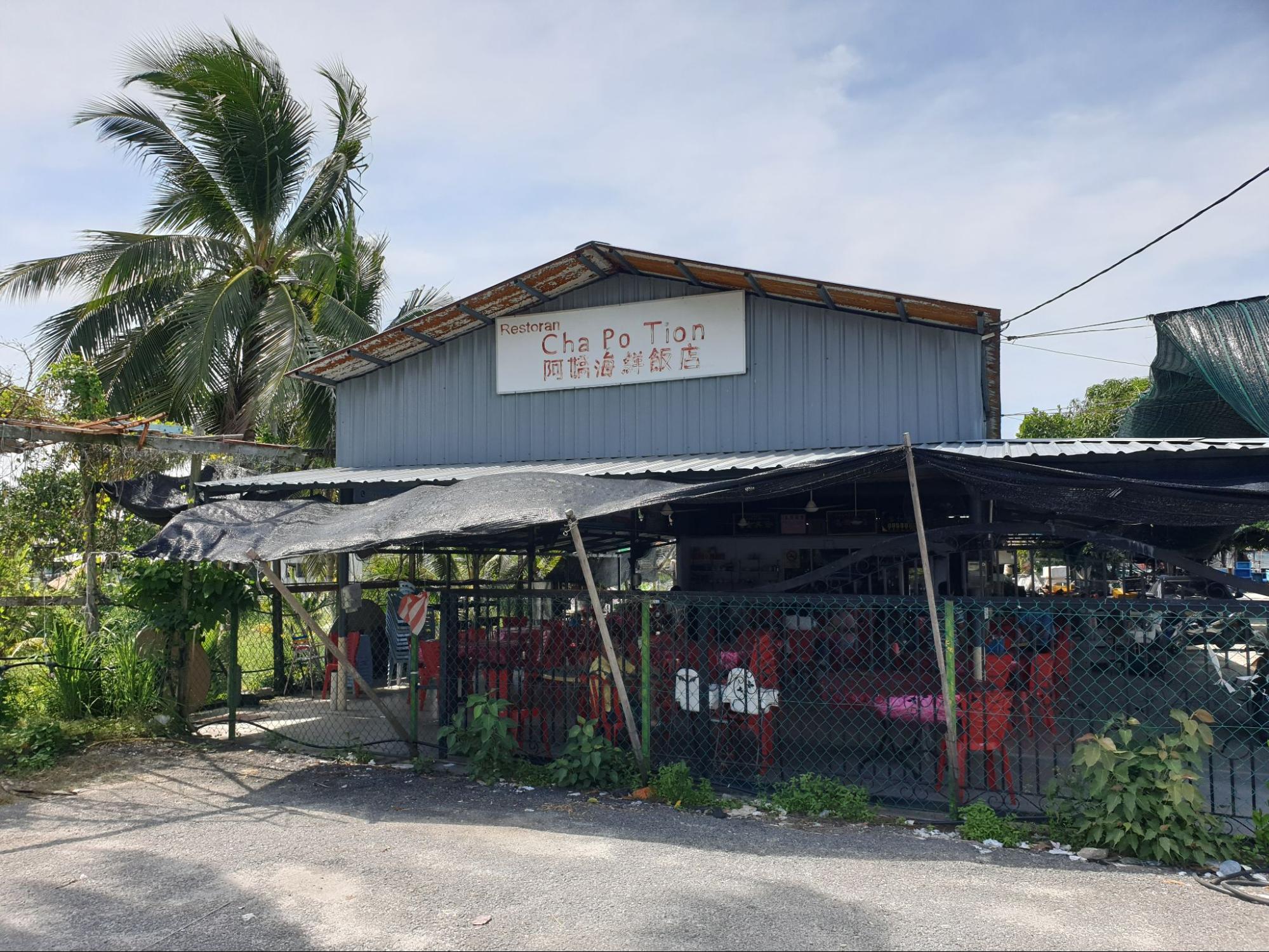 Image credit: Hermann Tai
A trip to Sekinchan wouldn't be complete without tasting local seafood. There are many restaurants scattered around the town that serves tasty seafood – a popular one with fresh seafood sold at a reasonable price is Restoran Cha Po Tion.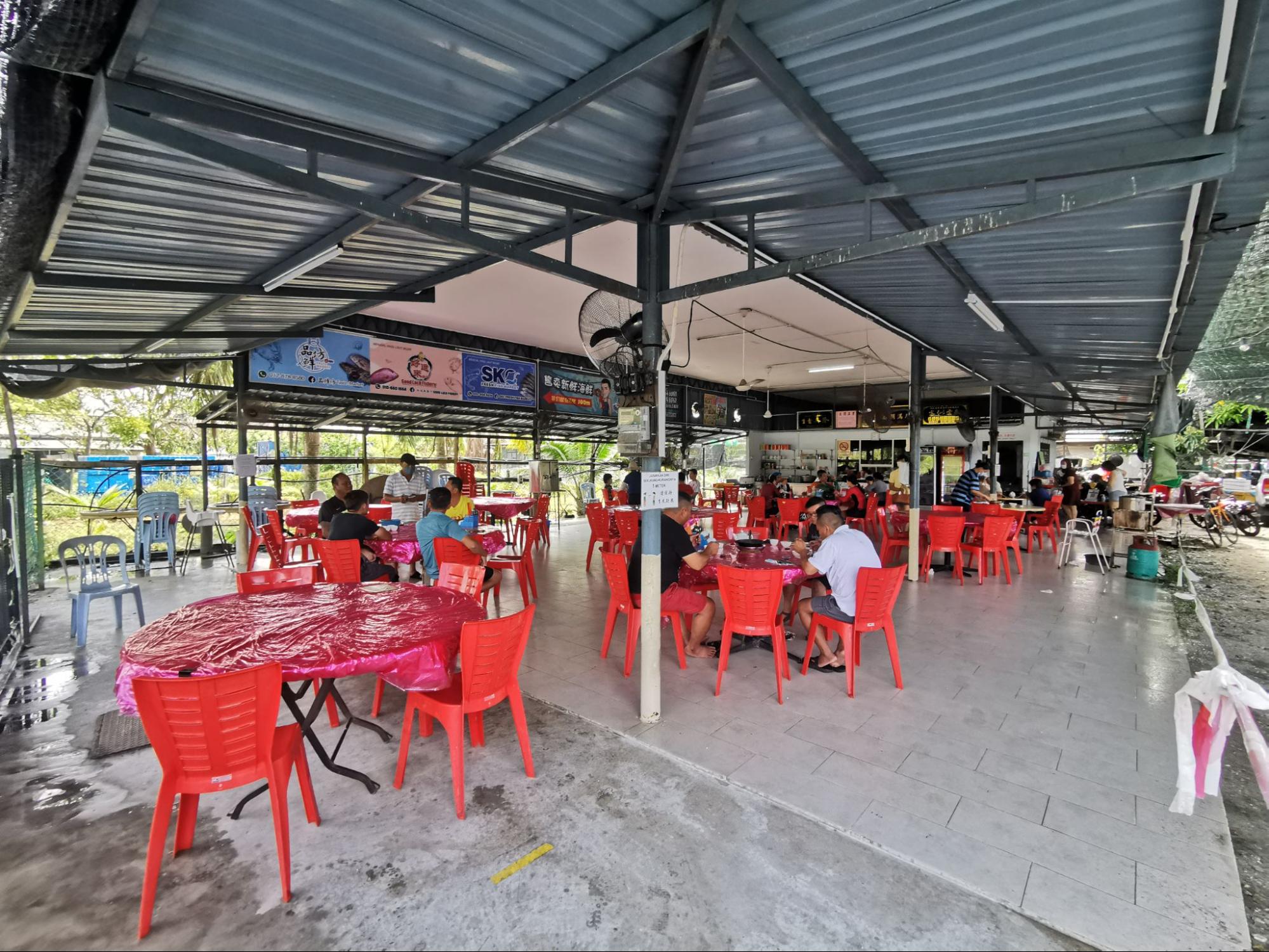 Image credit: Jimmy Chan
This restaurant is a treat for visitors who aren't used to eating fresh seafood in big cities – seafood used in their dishes are all freshly caught from the nearby sea by local fishermen.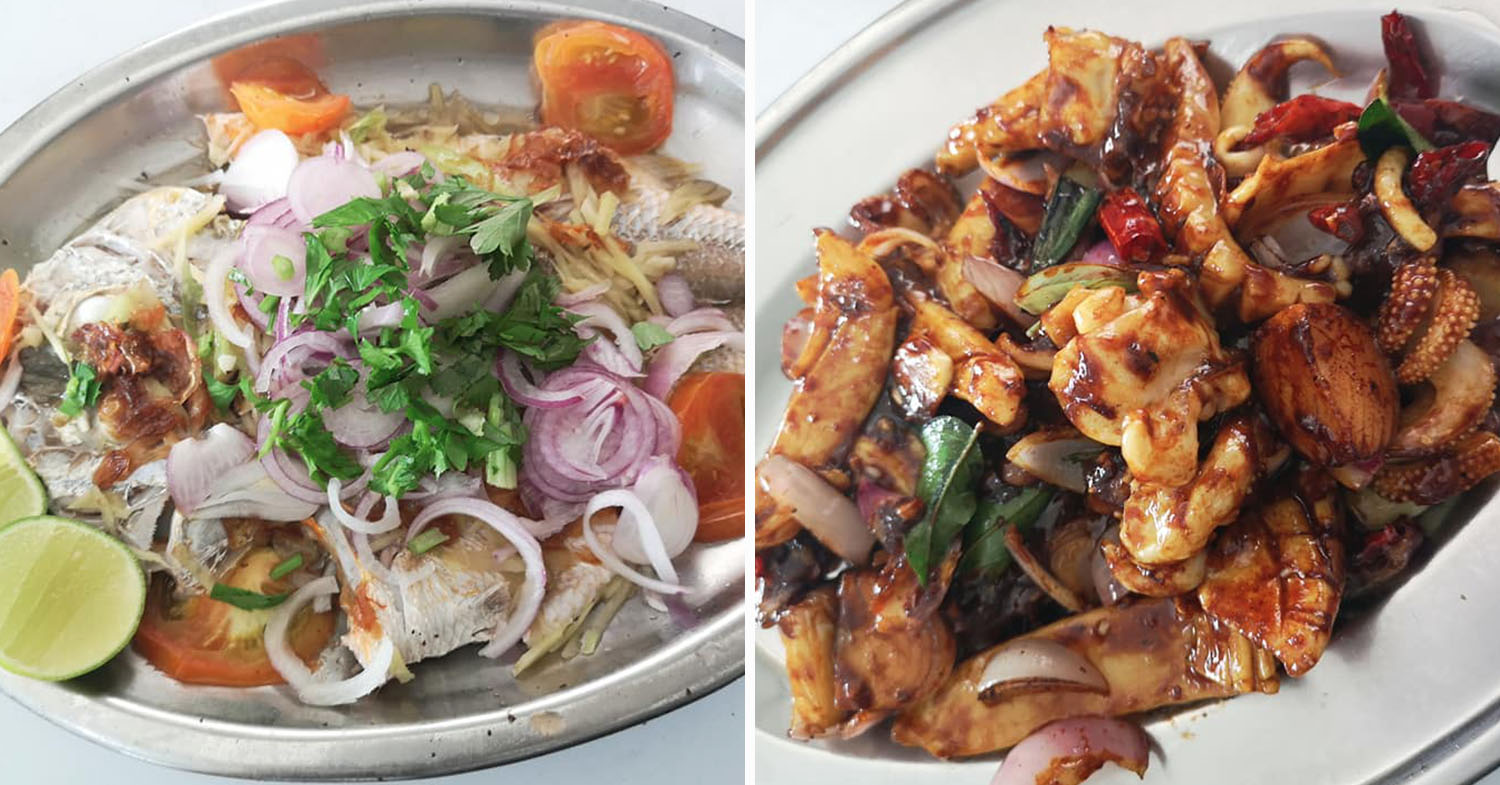 Image adapted from: 阿娇海鲜饭店 Restoran Cha Po Tion & 阿娇海鲜饭店 Restoran Cha Po Tion
Expect to spend about RM100 (between RM20 to RM40 per person) for a 4-person sharing meal, including drinks. Some famous dishes that you should try are Teochew Steamed White Snapper, Gan Xiang Crab, Kung Pao Cuttlefish, and Claypot Seafood and Vege.
Address: Jln Bagan, Bagan Sekinchan, 45400 Sekinchan, Selangor
Opening hours: Tue-Sat 7am–2pm| Sun 7am-4pm (Closed on Mondays)
Contact: 016-676 1769
---
7. Dine inside a repurposed bus at N16 Bus Cafe
---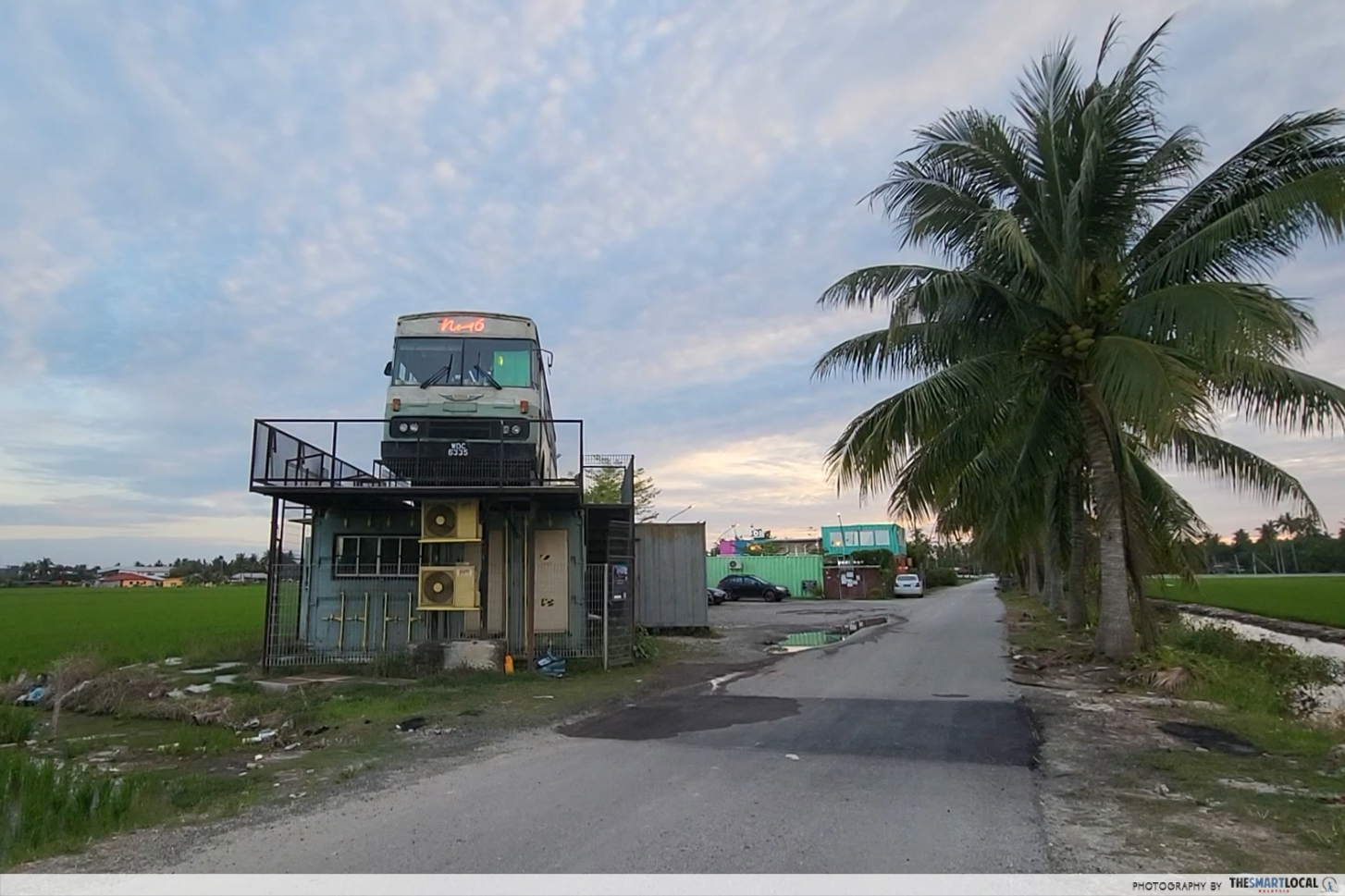 Cafes are pretty hard to come by in a relatively small town like Sekinchan. A unique one hiding out here is N16 Bus Cafe, a refurbished bus cafe located next to the scenic paddy fields that promises a unique dining experience for cafe-hoppers.
The bus cafe is elevated on a cargo container, so visitors can enjoy open views of the paddy field while dining on mouth-watering drinks and cakes.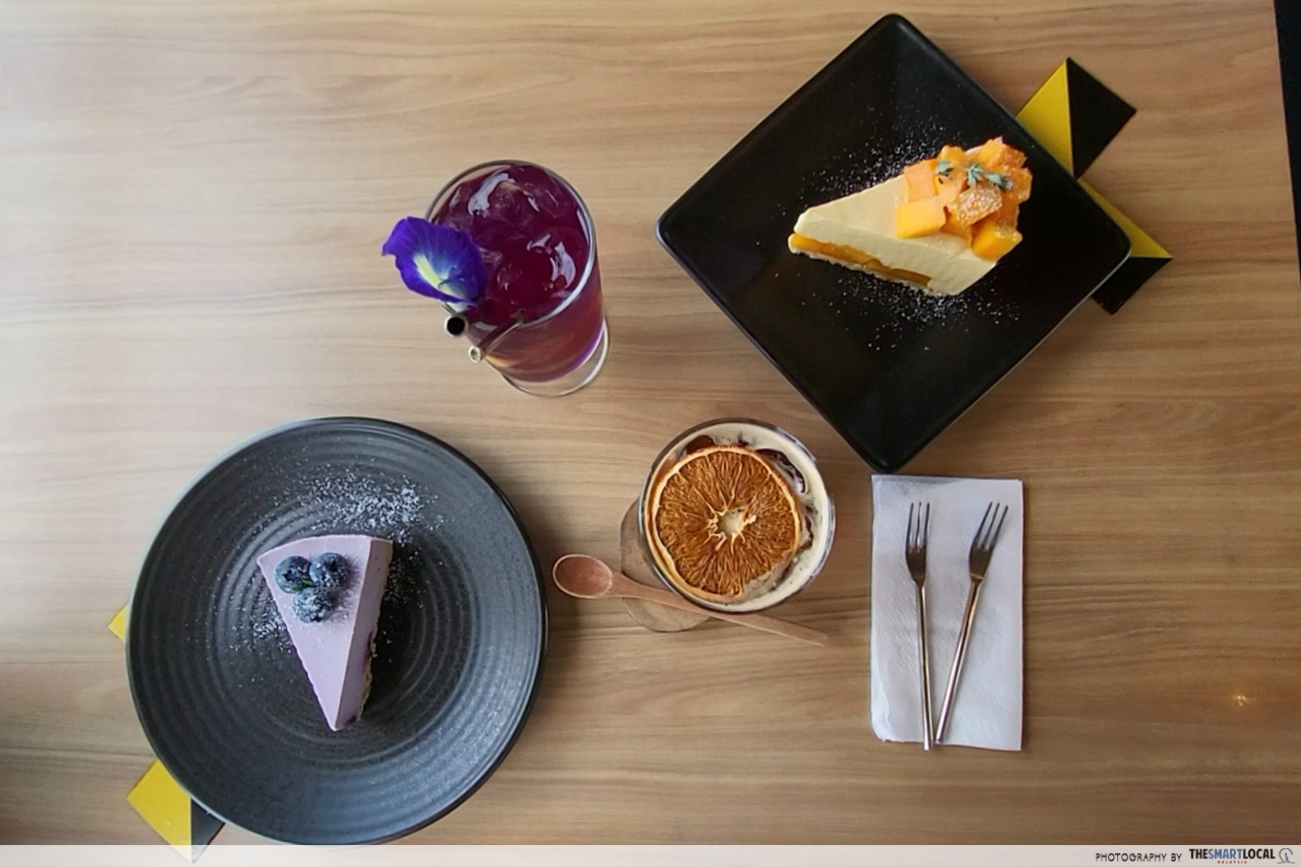 The cafe only serves light desserts and drinks, but they'll be a treat nonetheless after the long drive to Sekinchan. Find menu items such as Tonic Coffee, Hojicha Cake, and Strawberry Cake, and expect to spend about RM20 per person.
Address: Jalan Tali Air 4 Sekinchan, 45400 Tanjong Karang, Selangor
Opening hours: Fri-Mon 11.30am-7pm (Closed on Tuesdays & Wednesdays)
Contact: 012-809 2216
---
8. Quench your midday thirst at Sekinchan Coconut Farm
---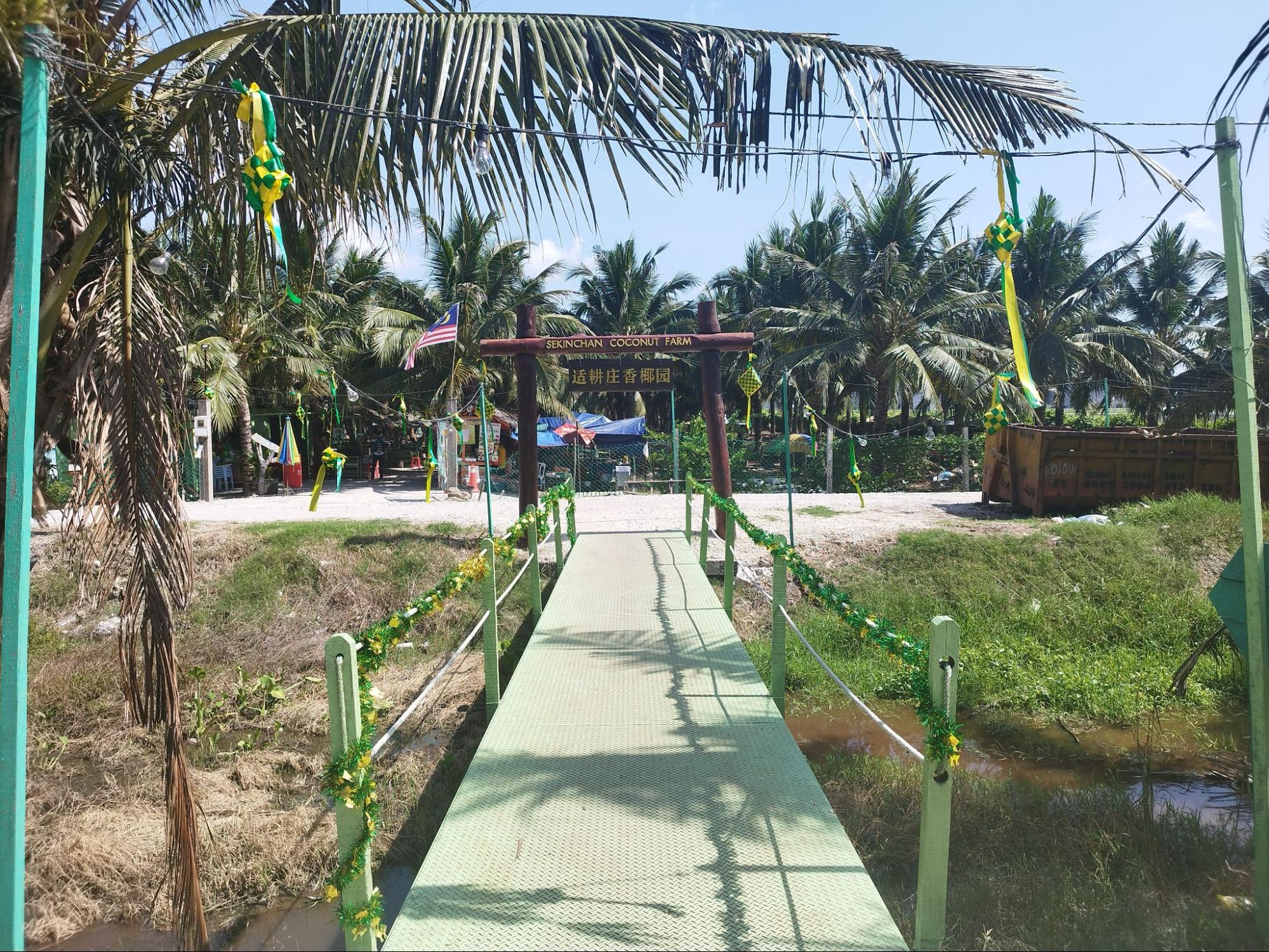 Image credit: Siva Selan
Besides the paddy fields, Sekinchan is also home to a coconut farm that has become a popular destination among local travellers. The farm is located amid the paddy fields of Sekinchan, so it's not hard to miss even if you're driving through the town for the first time.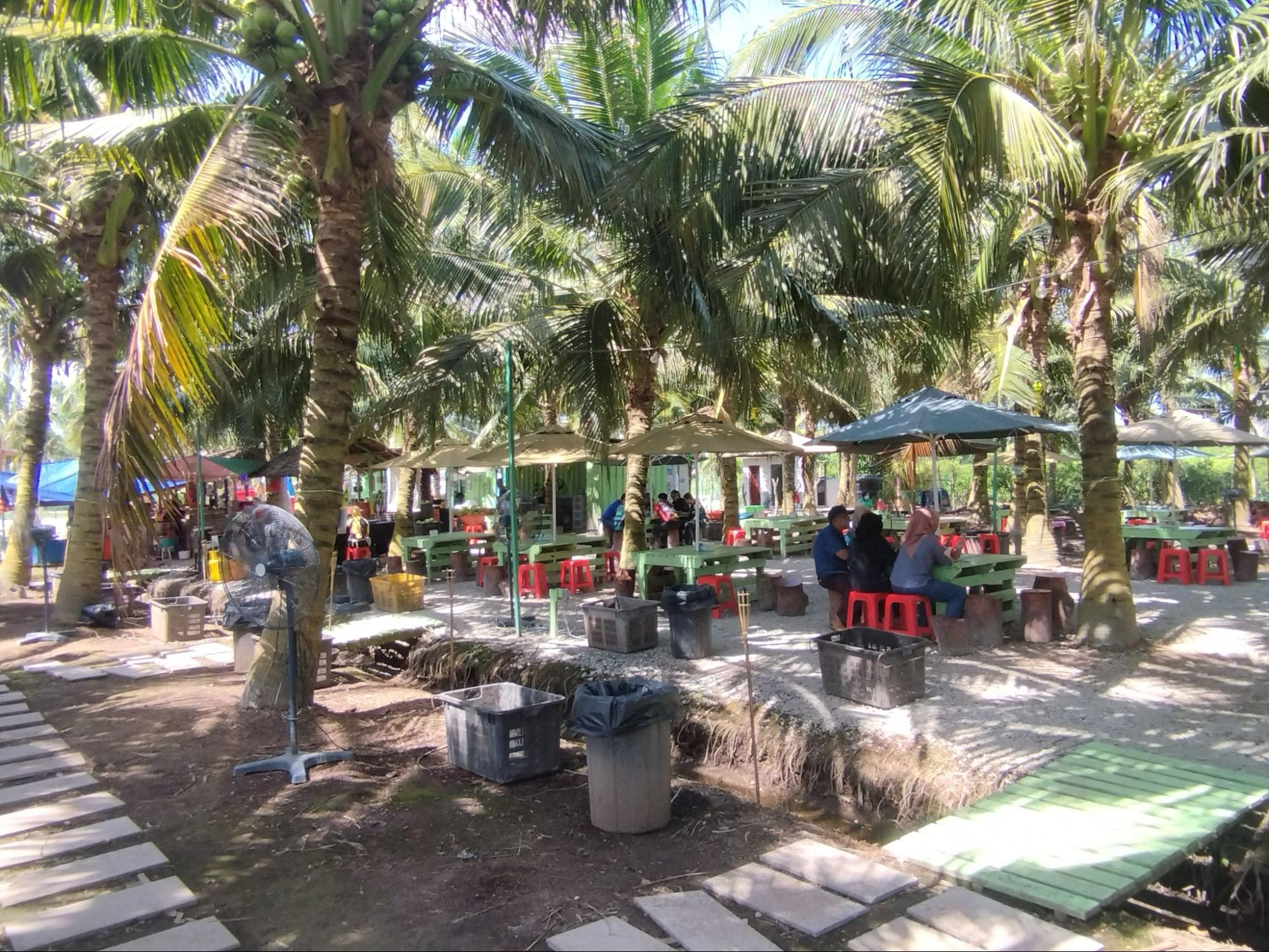 Image credit: Siva Selan
The best thing about the farm is that you can order fresh, tender coconut for just RM5. Other signature drinks such as Coconut Shake (RM7) and Coconut Pudding (RM4) are just as wallet-friendly.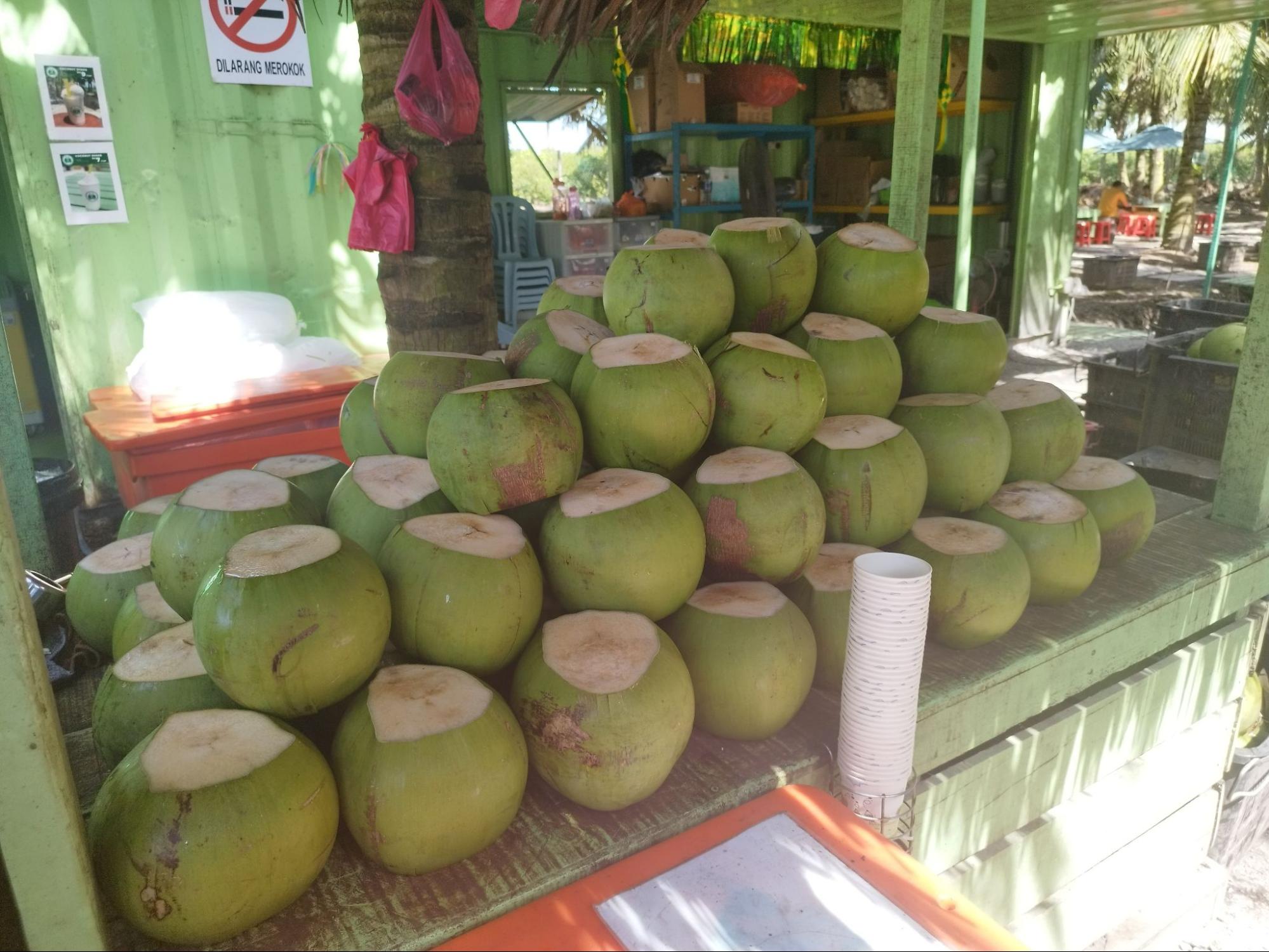 Image credit: Siva Selan
The peaceful and calm farm is a nice place to hang out and chill after the long, exhausting drive from KL. It also offers a beautiful view of the paddy fields, Tengi River, and also coconut trees – quite unlike the scenes you'll see in the city.
Address: Jalan Tali Air 4, 45400 Sekinchan, Selangor
Opening hours: Sat & Sun 10am–5pm (Closed Mondays to Fridays)
Contact: 017-745 1263
---
9. Indulge in cold mango smoothies at Mango King
---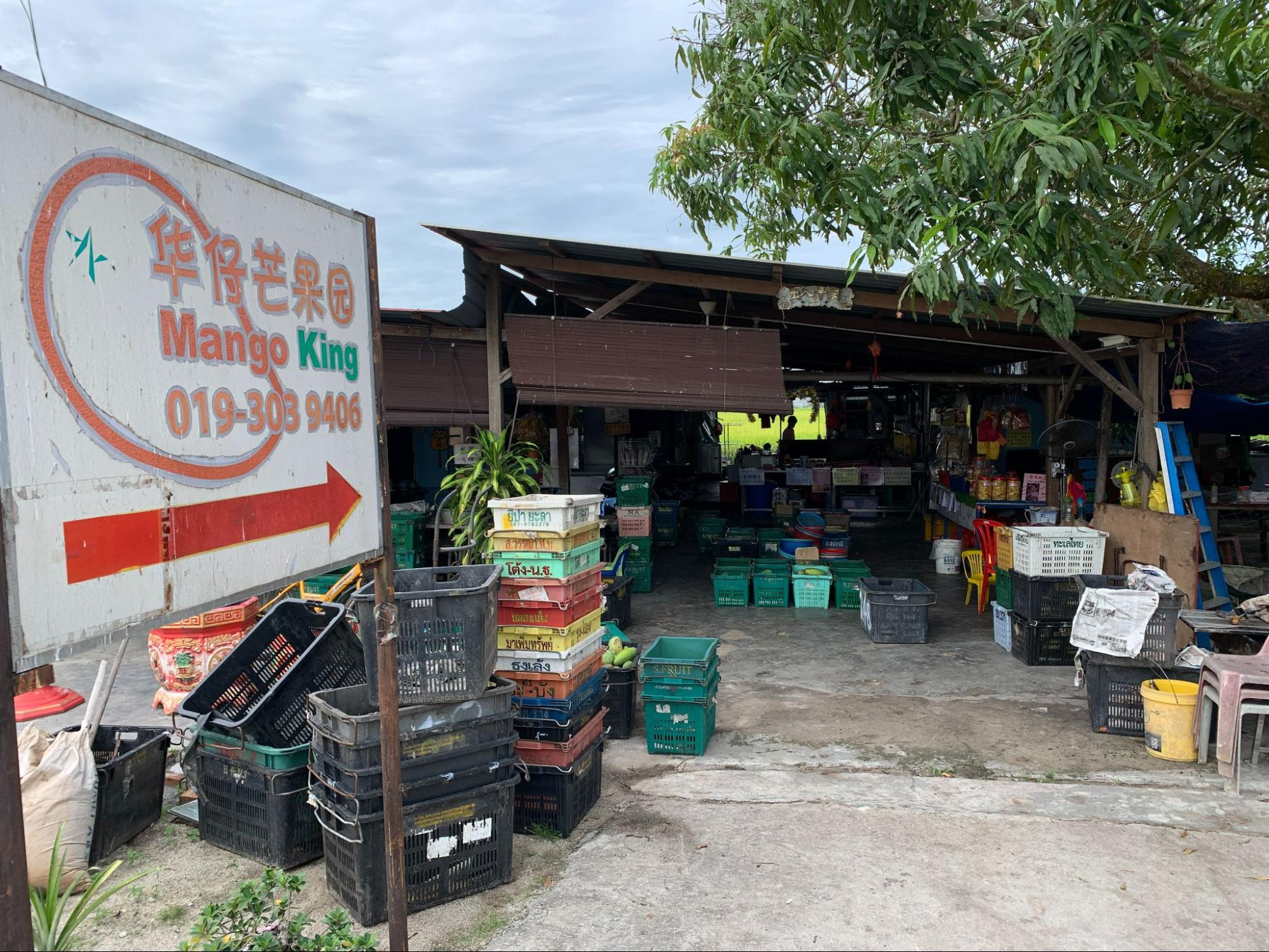 Image credit: Low Lowlow
As a town centred on agriculture, Sekinchan is arguably one of the best places in Selangor to enjoy local produce such as tropical fruits. One fruit stall here, Mango King, is located in a corner house where the front yard has been converted into a small retail area.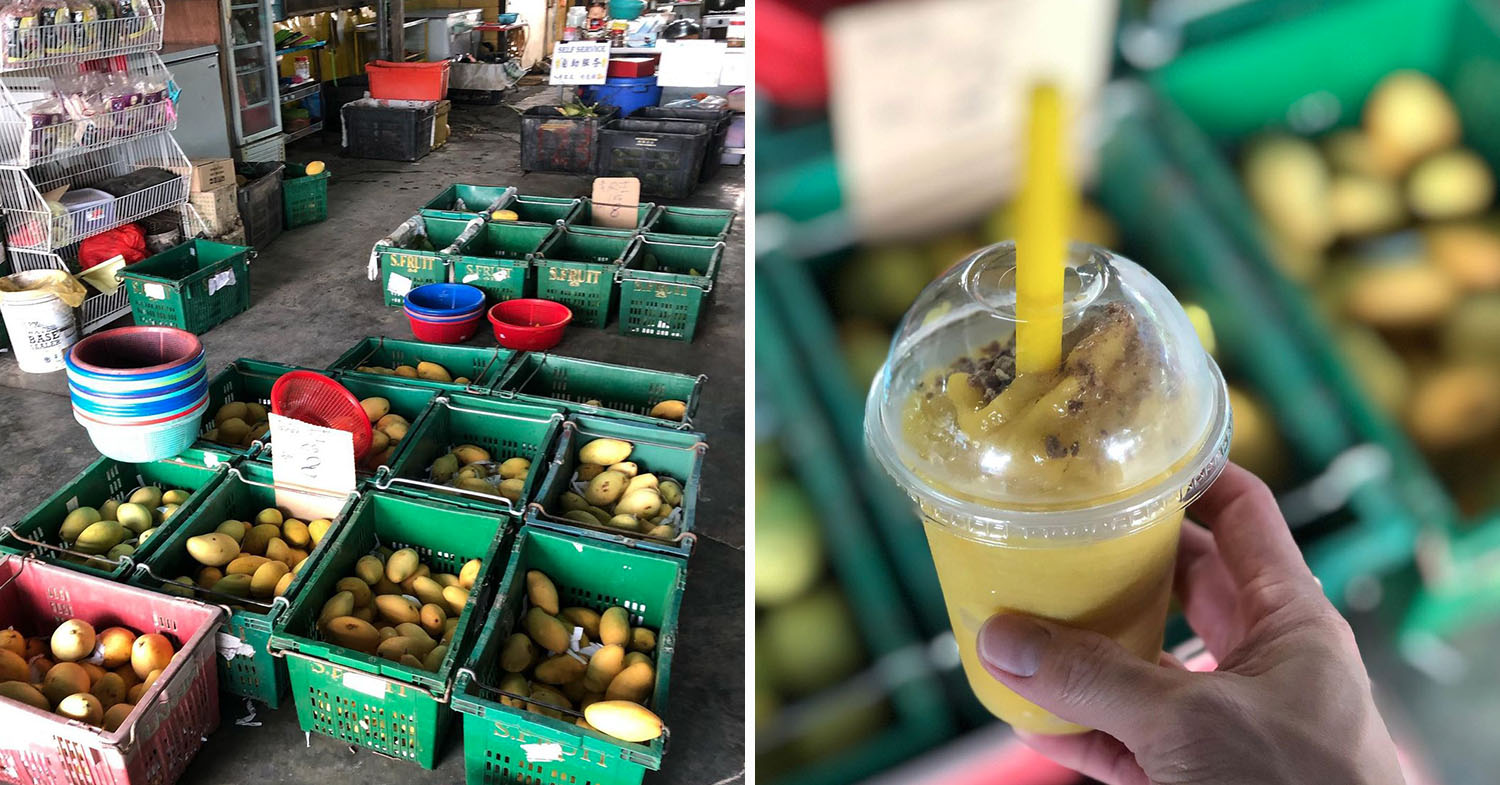 Image adapted from: @stomach_wastage_index & @stomach_wastage_index 
This shop sells mangoes and other locally-grown fruits such as guava, soursop, jackfruit, and passion fruit. As its name suggests, Mango King is popular for the different types of mangoes they carry – some bigger than the size of an adult hand – and their mango smoothies (RM7 per cup).
The smoothies are sweet, delicious, and a perfect complement to Malaysia's hot and humid weather. Find snacks such as prawn crackers and fruit rojak to have alongside the smoothies too.
Address: 248, Lorong Empat, 45400 Sekinchan, Selangor
Opening hours: 9am–6pm, Daily
Contact: 019-303 9406
---
Things to do in Sekinchan, Selangor
---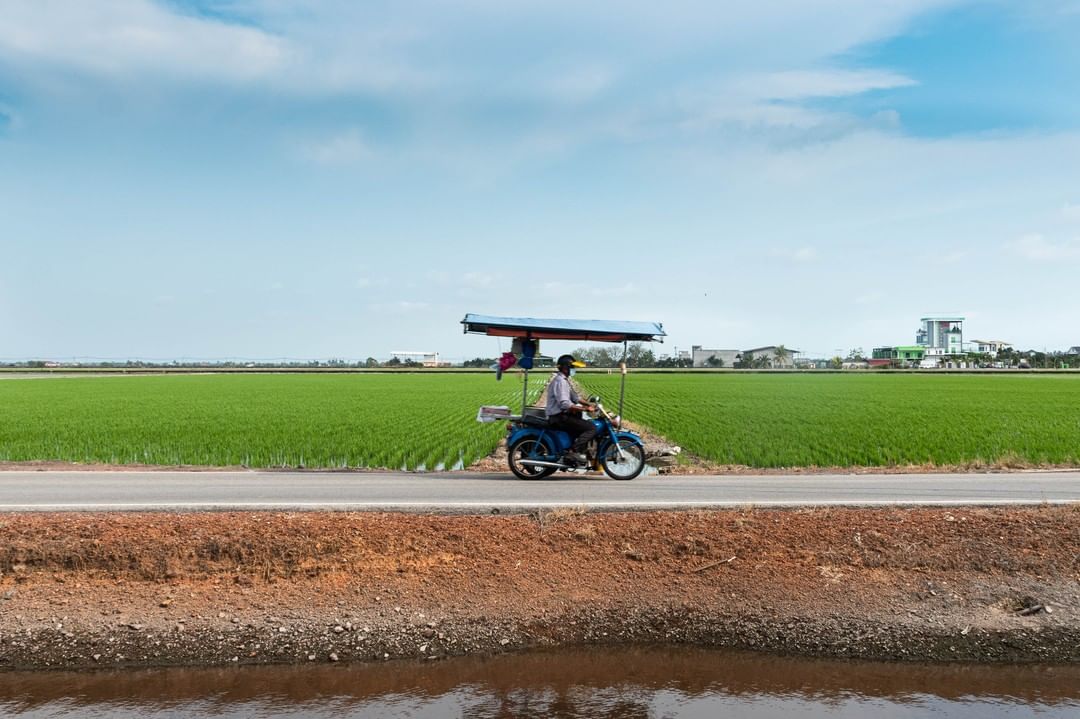 Image credit: @thesmartlocalmy
From visiting a beach for sunset views to cooling down with fresh mango smoothies, Sekinchan certainly has a lot for local travellers and beyond to discover. So, bookmark this guide so your next weekend trip there will be a breeze.
Read more guides here:
---
Cover image adapted from: Sekin Wonderland, TheSmartLocal Malaysia, and @sherly_sc177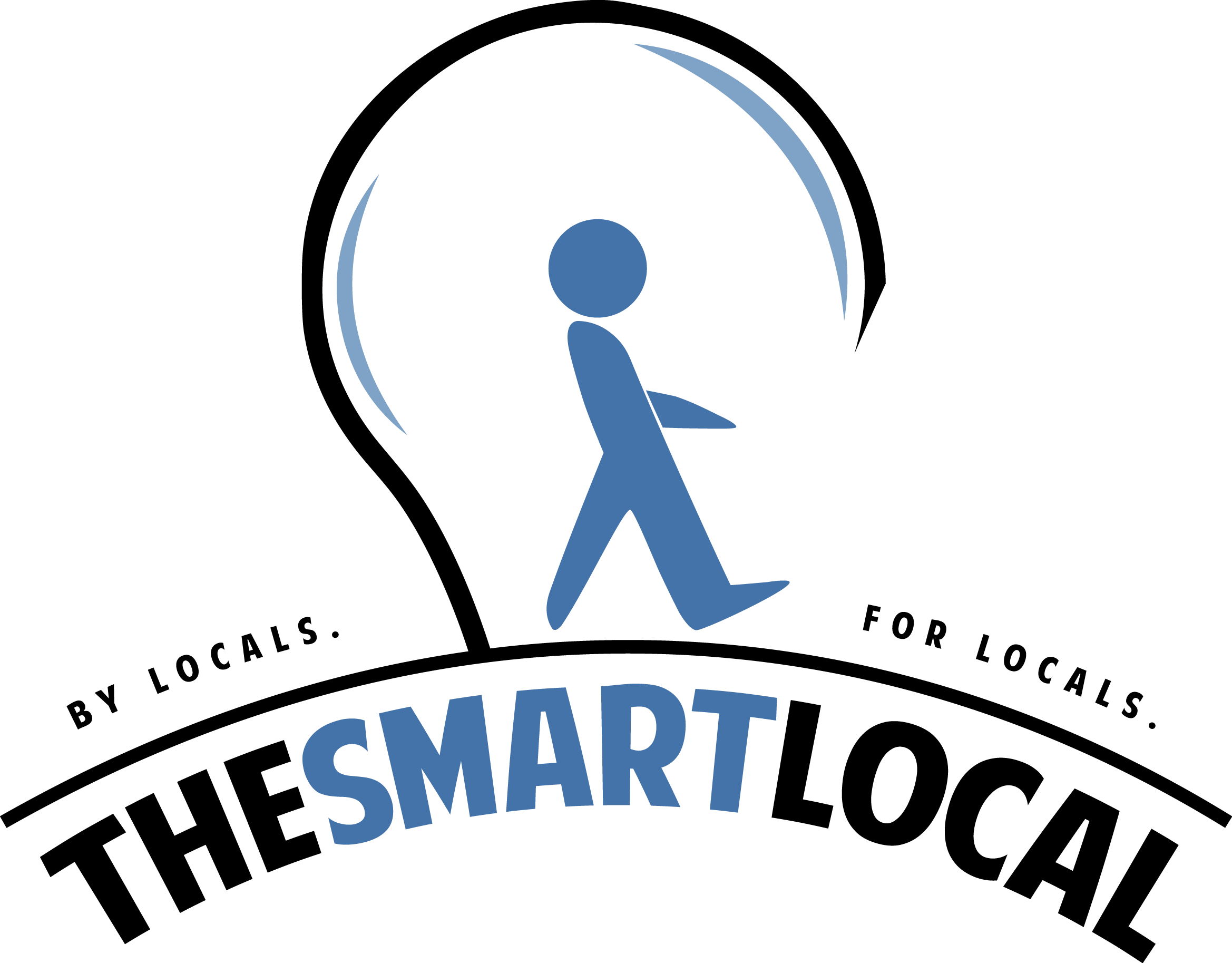 Drop us your email so you won't miss the latest news.