Uniqlo reopens at Fahrenheit88
---
Uniqlo has undoubtedly found its way into the wardrobe of many Malaysians. While you can easily find the brand's outlet near you, the one at Fahrenheit88 in Kuala Lumpur that reopened to shoppers on 9th November 2023 has a couple of new things to look out for.
Besides browsing through aisles of clothes in the expansive 3-storey store, you can also buy coffee and cookies from a Uniqlo Coffee inside the store – it's the first of its kind in Malaysia. There's also a RE.UNIQLO Studio, another first for the brand in the country that lets shoppers jazz up their apparel – old or new – with embroidered designs.
---
Sip on coffee & munch on cookies from Uniqlo Coffee
---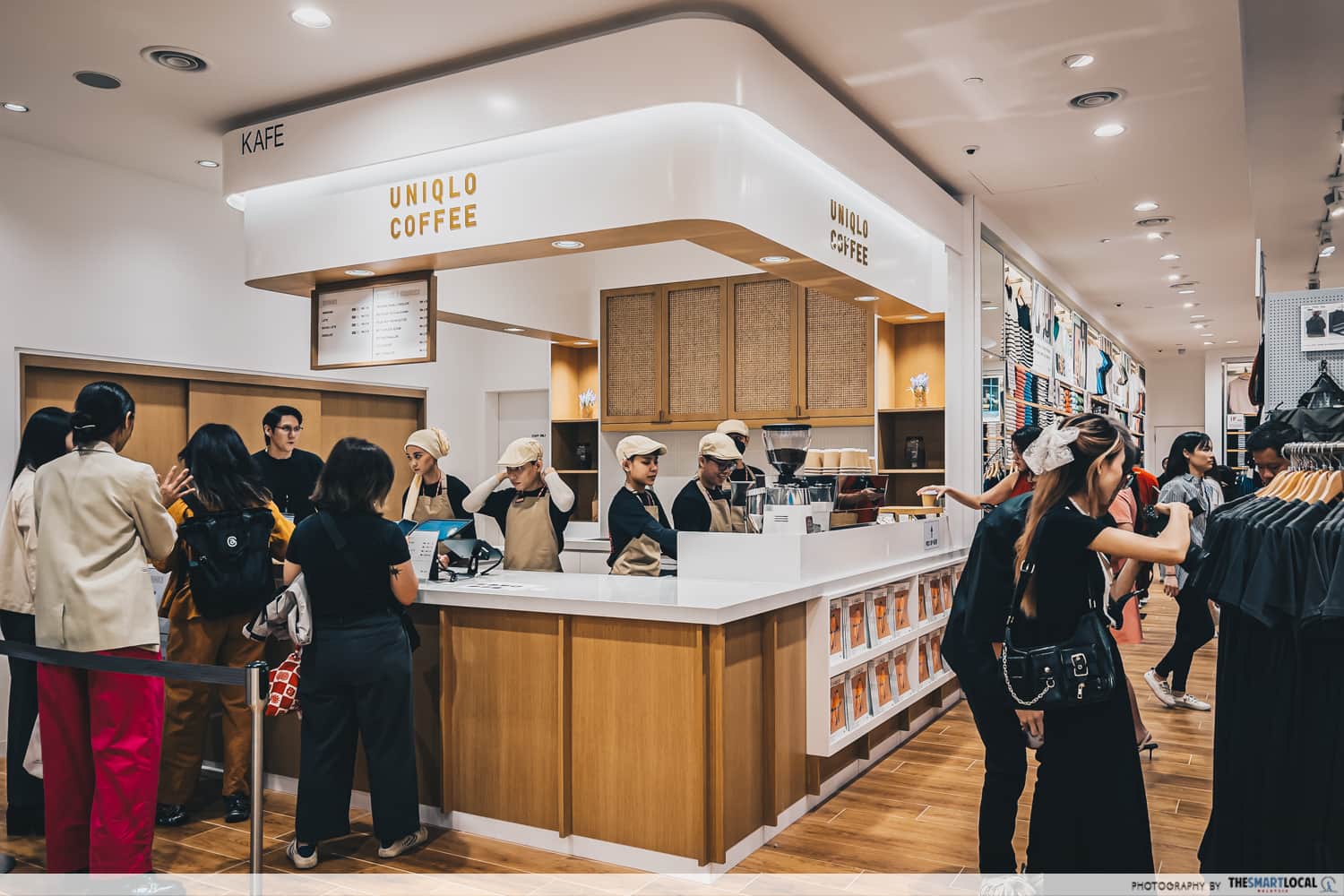 Shopping for clothes is bound to make you peckish – especially when you have 3 floors of apparel to sift through. Uniqlo Coffee will be your answer when you're shopping at Uniqlo's biggest outlet in Malaysia.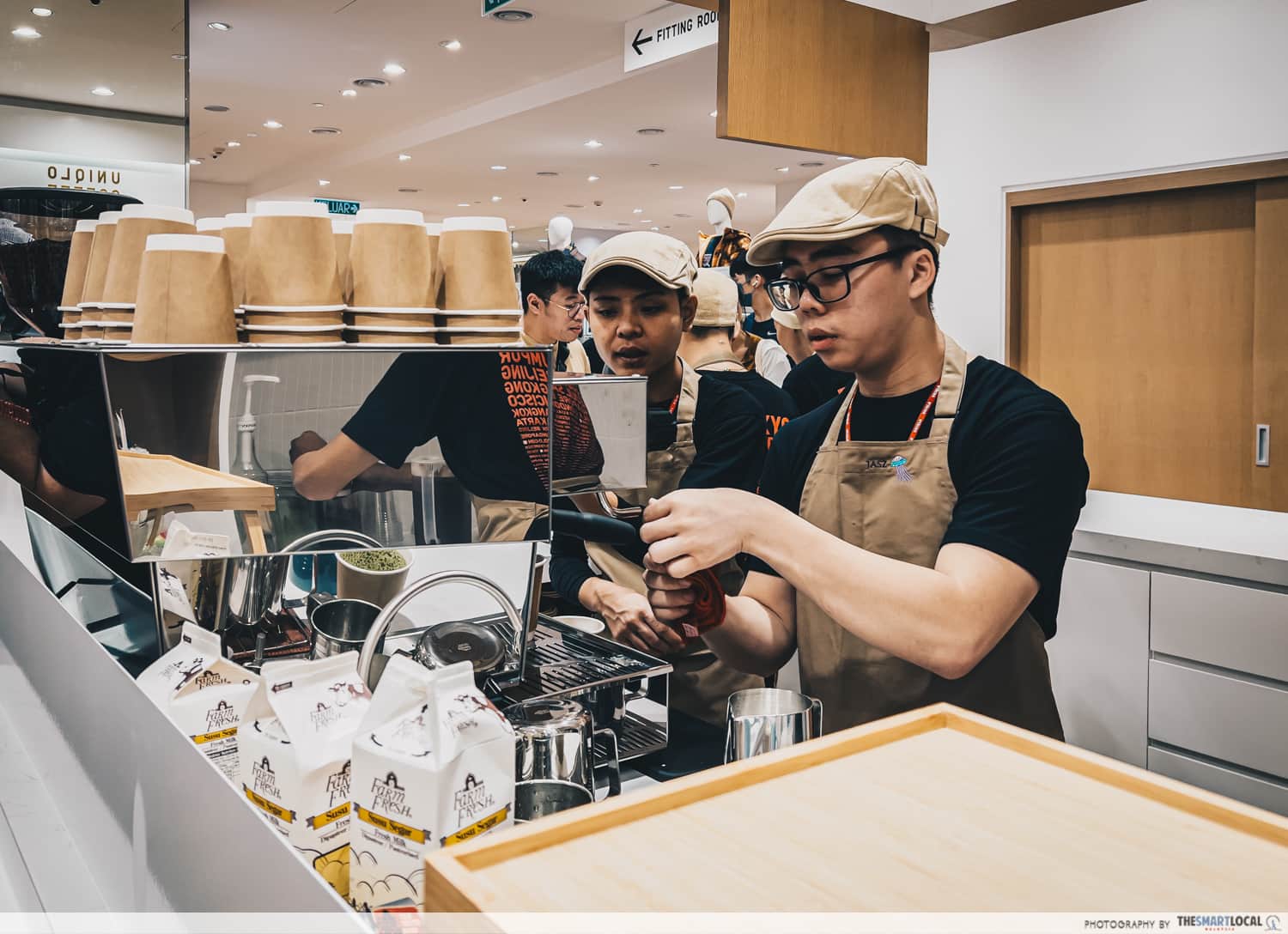 The in-house coffee shop takes up a small but prominent corner on the 1st floor of the huge store. You'll see it almost immediately after entering the store's main entrance on Jalan Bukit Bintang, just next to racks of clothes and accessories to its left.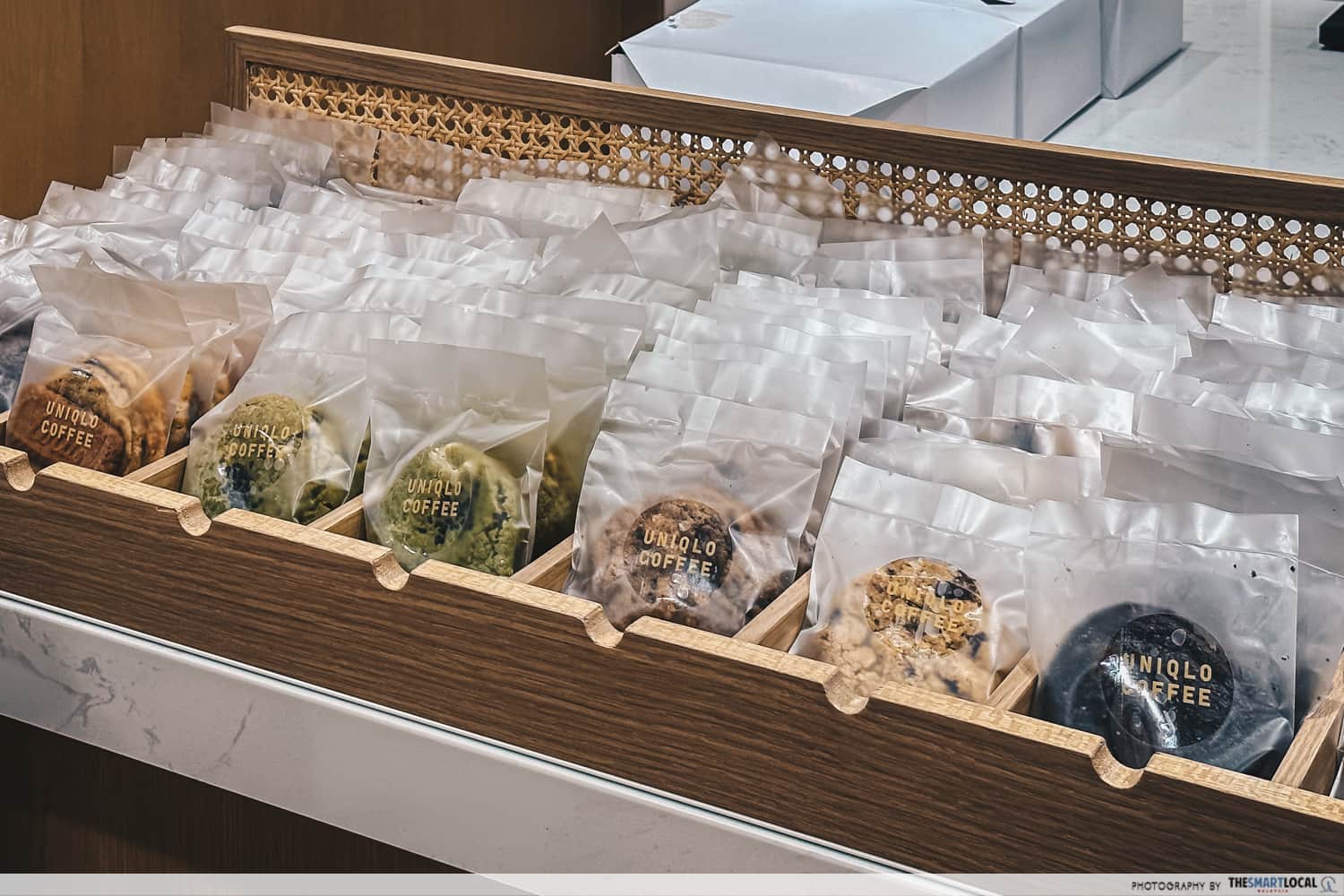 The menu at Uniqlo Coffee is pretty simple. Have your pick of coffee or cookies – or both. 
There are four beverages to choose from: Americano (RM7.90), Latte (RM9.90), Matcha Latte (RM14.90), and Chocolate (RM14.90). Order them hot or iced, at the same price.
As for cookies, there are seven rich flavours priced at RM6.90 each: Valrhona Double Chocolate, Red Velvet with Macadamia, Pecan with Brown Butter, Matcha Black Sesame, Oreo Marshmallow, Lotus Biscoff, and Minty Chocolate.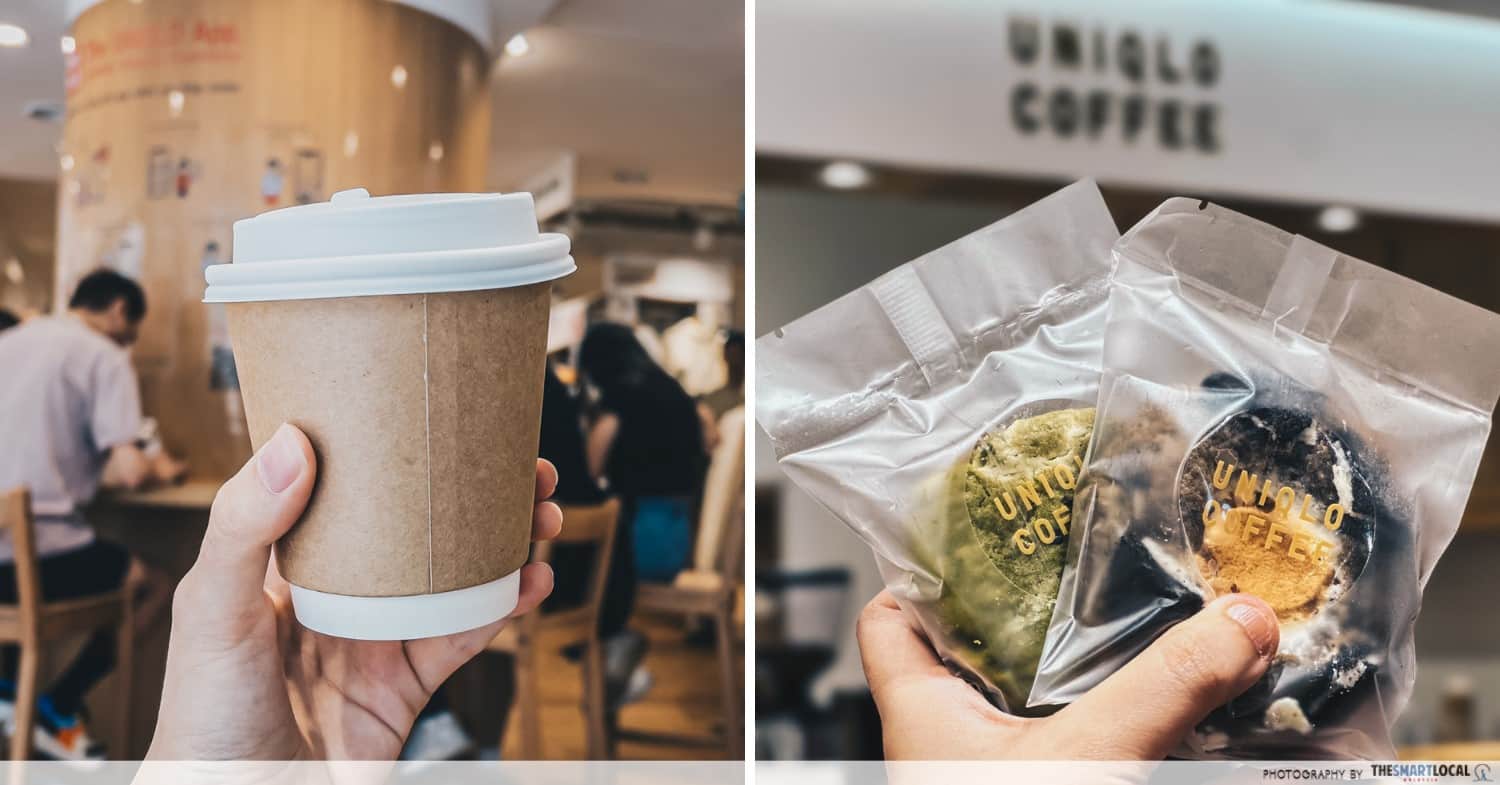 We recommend the Oreo Marshmallow if you have a sweet tooth, as this chocolate chip-based cookie is soft around its edges and even softer in the middle with its marshmallow core. 
Take your coffee and snacks to the cosy lounge area on the 2nd floor of the store. There are bench and bar seats here that overlook the bustling streets of Bukit Bintang.
---
Add a personal touch to your apparel at RE.Uniqlo Studio
---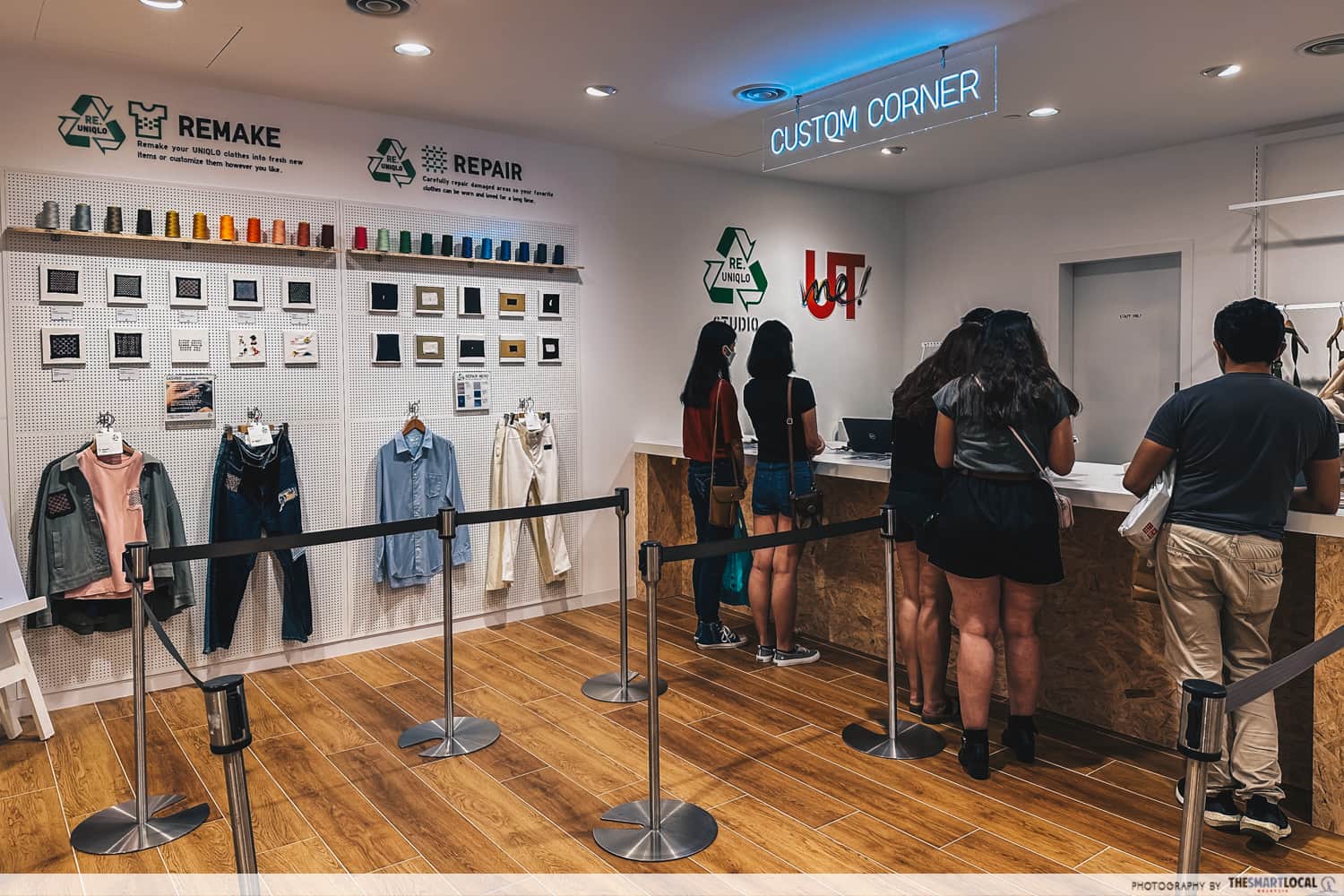 Uniqlo apparel are already staple wardrobe pieces for most of us. Now you can add a personal touch to them at Malaysia's first RE.Uniqlo Studio at its Fahrenheit88 store, which offers repairing and remaking services. 
At the Custom Corner, you can opt to add embroidered designs to your threads with the help of templates or customise them from scratch. They can be done on previously purchased items, or a new find.
You'll find a collection of designs, from intricate sashiko Japanese stitching patterns to mend holes or adorable ones of animals and cute Japanese-themed objects like sakura flowers to personalise your tees or bags. The embroidery designs are priced between RM18-RM22, depending on size.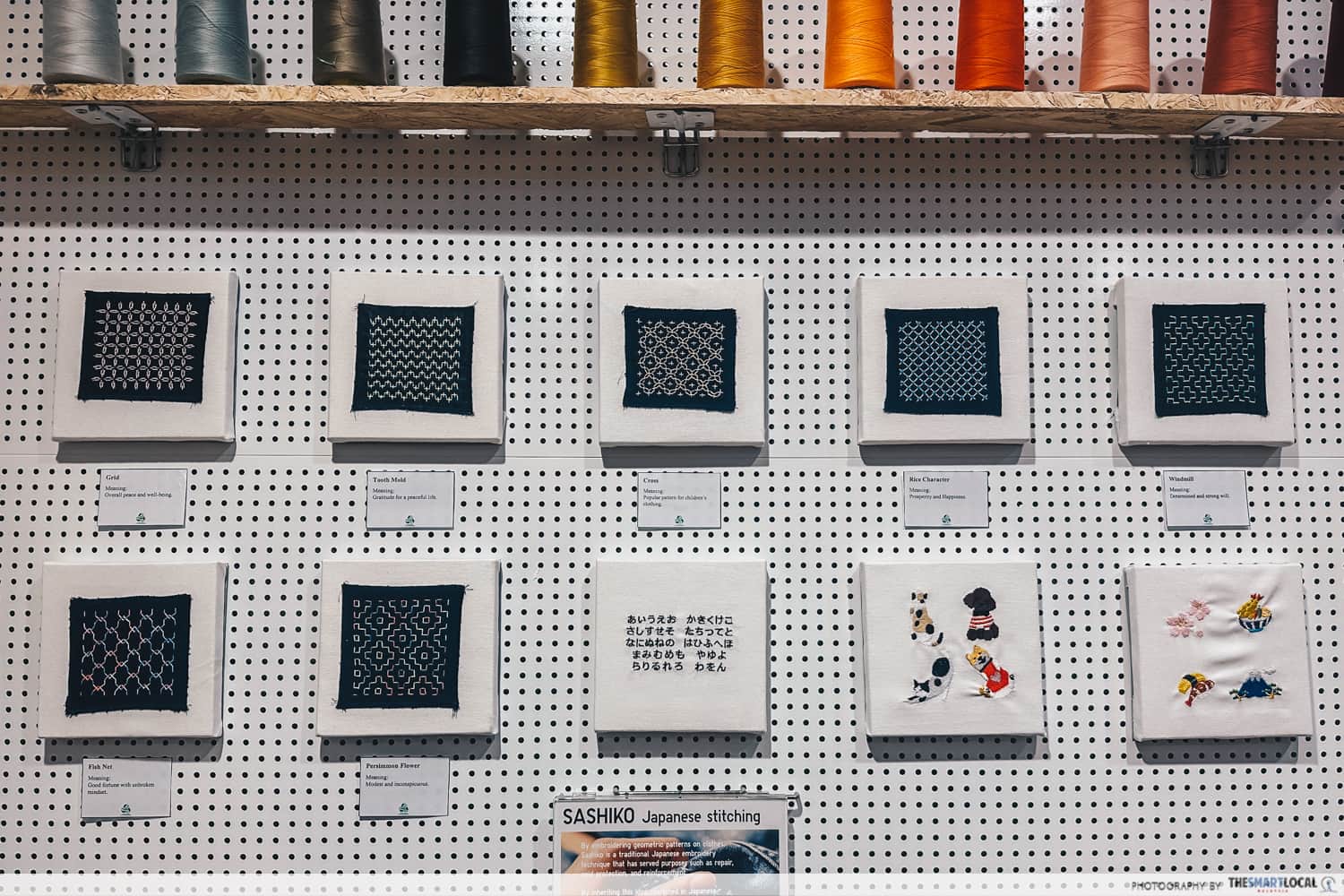 There was a long line of shoppers when we were at the Custom Corner. But the wait was pretty short, as the process to get an item of your choice personalised is pretty simple if you're opting to just have your item sporting a new embroidery design. 
Just choose which item you would like to add a design to, consult a staff to finalise the design, and then pay for the item and design at a cashier. Once you have a receipt, head back to the corner to show the proof of payment.
Your item should be ready to collect anywhere between 3-14 days – you can refer to a form that you'll be given for a more specific collection time.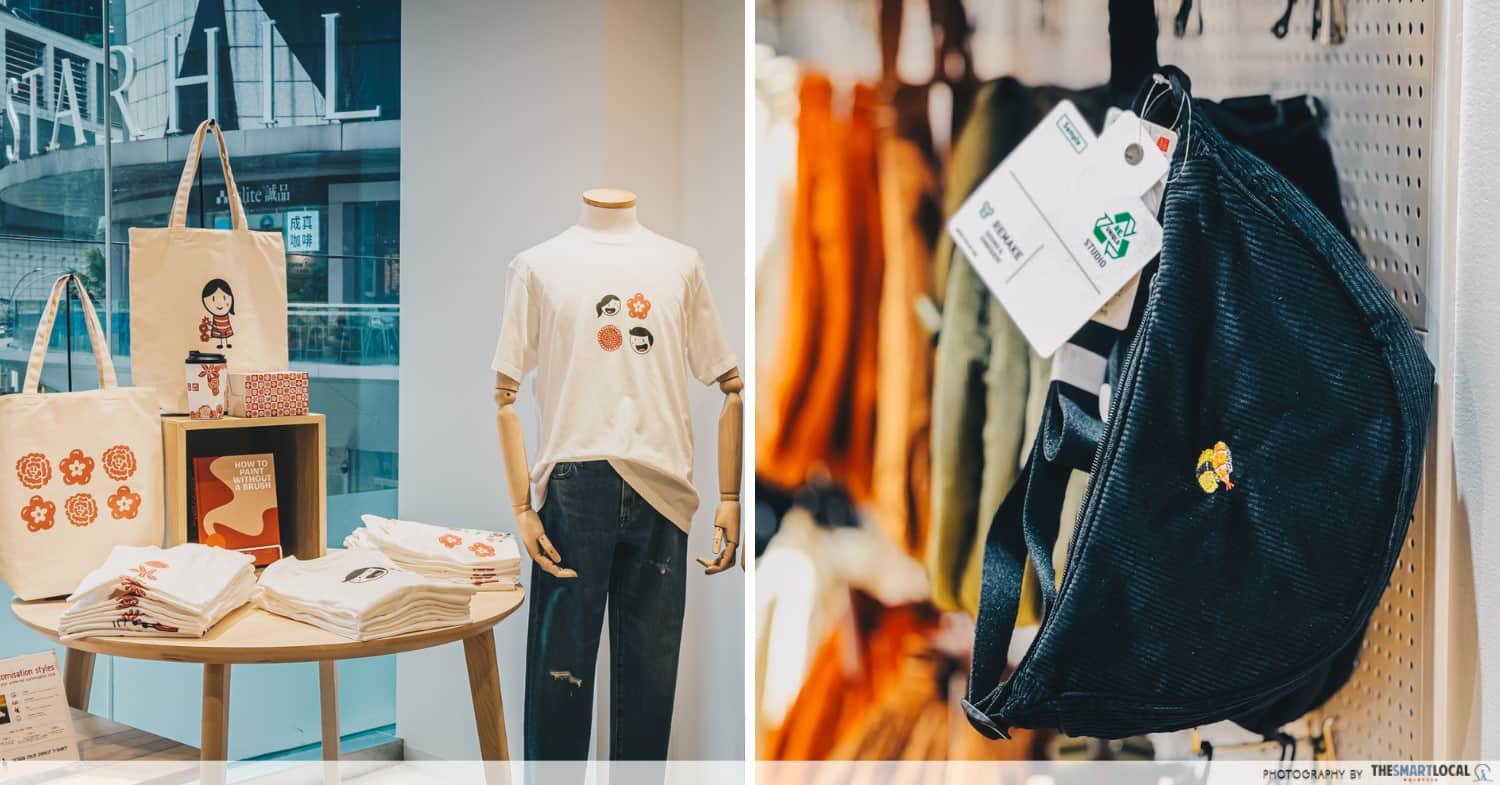 As for the repair services, the studio is able to do on-site repairs for everything – from fixing small holes (from RM8) and reattaching buttons (RM7), to mending frays (RM12) and chub rubs (RM12) on tees, jeans, knits, shirts, and down outerwear.
So if you have old Uniqlo items that have been sitting at the bottom of your wardrobe, you can bring them over to breathe new life into them.
---
Uniqlo reopens Fahrenheit88 outlet in KL
---
The next time you're in Bukit Bintang, pop by this huge Uniqlo store. You can get your caffeine fix sorted and also bring home a one-of-a-kind item thanks to the newly added sections at this new outlet. 
Address: 00, Ground Floor 179, Fahrenheit88, Lot G1, 01, Jalan Bukit Bintang, 55100 Kuala Lumpur, Wilayah Persekutuan Kuala Lumpur
Opening hours: 10am-10pm, Daily
---
Photography by Xinyee Goh.
Cover image adapted from: The Smart Local Malaysia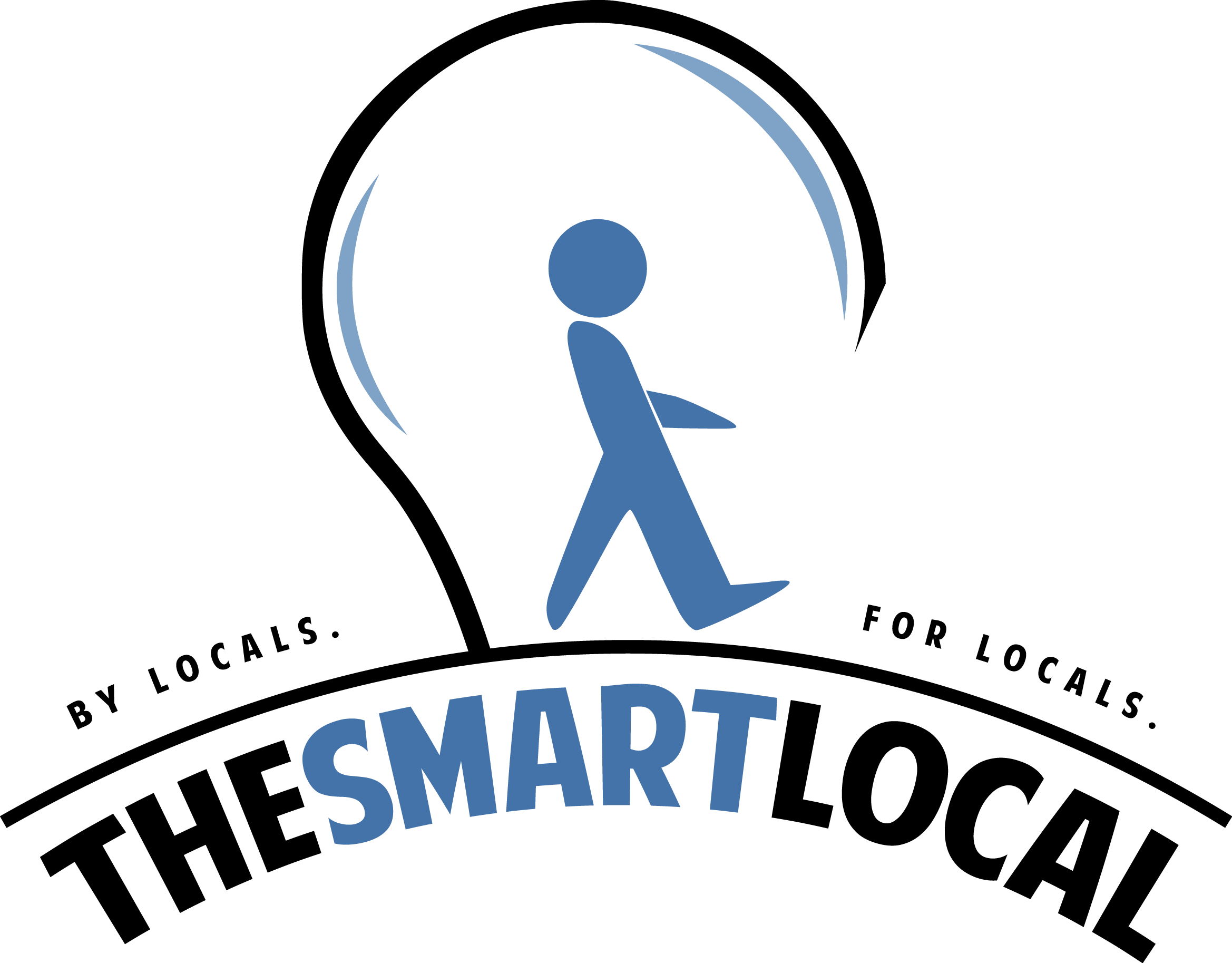 Drop us your email so you won't miss the latest news.