Lesser-known attractions in Malaysia
---
Time flies – the year end is upon us once again. During this time, if we're not wondering how to clear our remaining ALs, those of us with kiddos are busy planning trips for the school break. Whatever our focus is, we're all looking for ways to recharge for the new year as the present one wraps up.
Whether it's spending a lazy day floating in cool waters or exploring a historied local island, fill up your year-end holiday itinerary with the help of this list of 10 lesser-known things to do in Malaysia.
---
1. Marvel at crystal clear waters at Mirror Lake in Shah Alam
---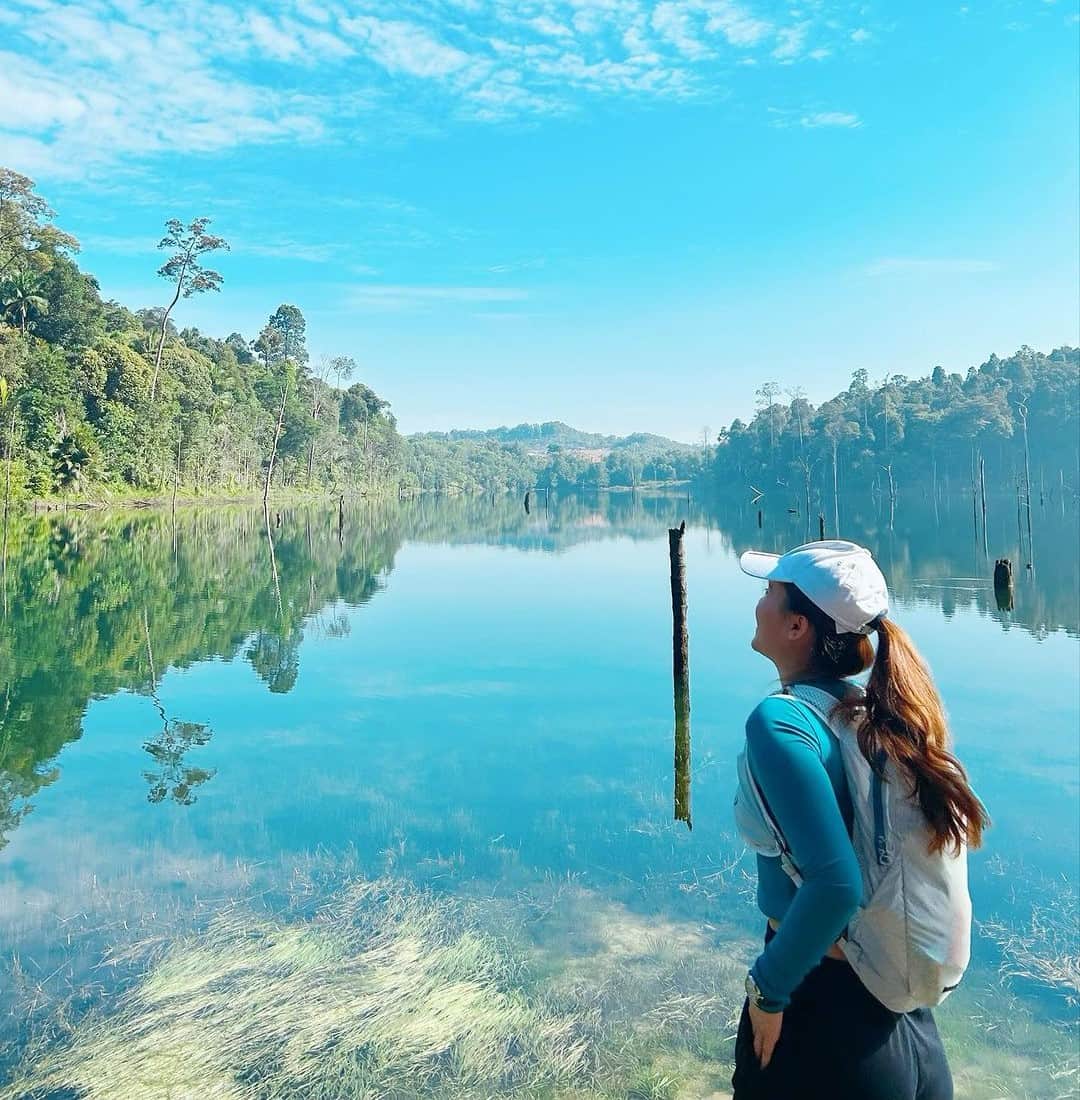 Image credit: @msqiing via Instagram
There are plenty of crystal clear lakes to be found across Malaysia, especially in popular coastal states like Terengganu and Ipoh. But even if you're in the Klang Valley, there's one serene spot you can reach just under an hour from Kuala Lumpur – Mirror Lake in Shah Alam.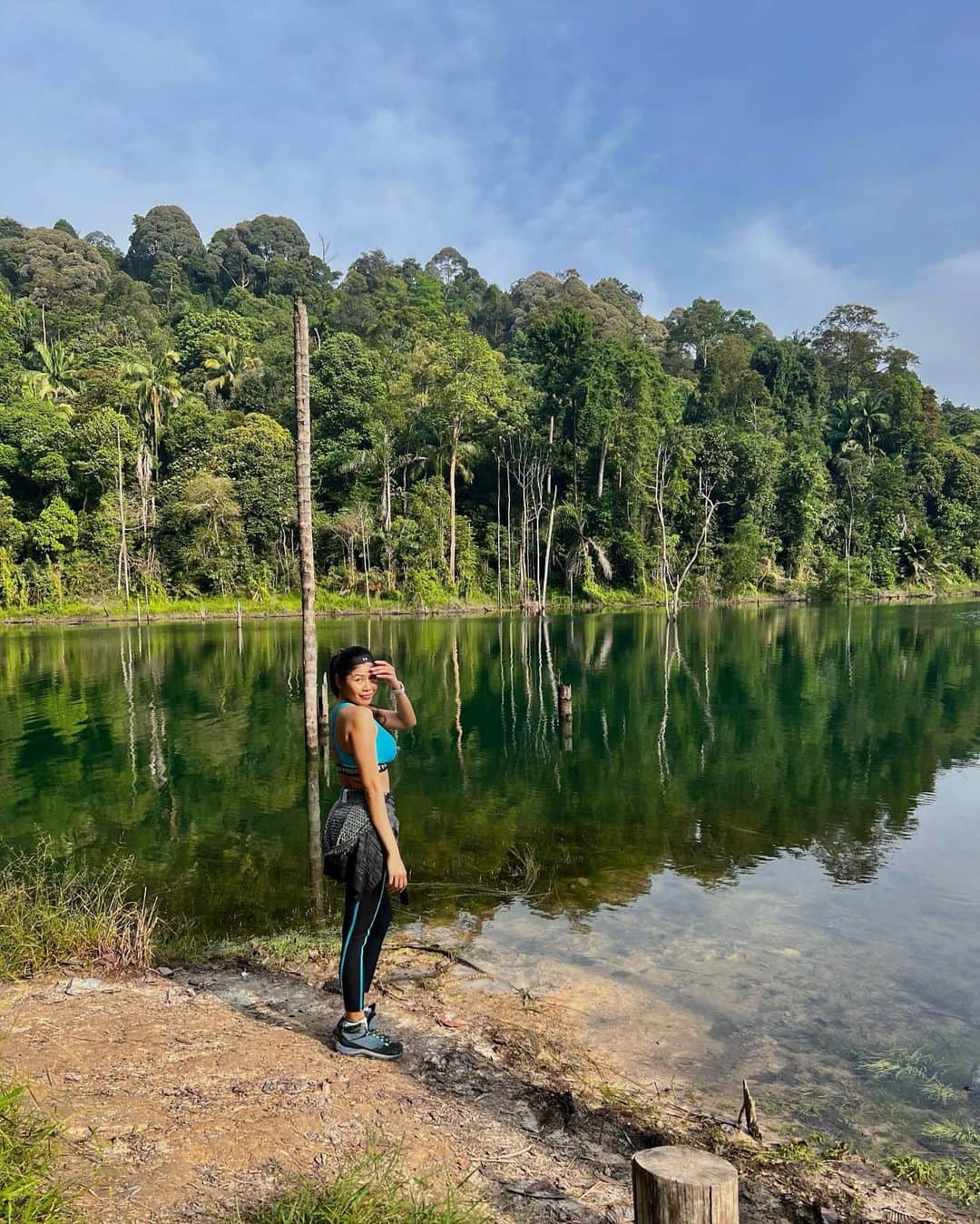 Image credit: @veexervina via Instagram
Reminiscent of Japan's impossibly teal Shirogane Blue Pond, the Shah Alam lake appears teal in colour from afar and impeccably clear when viewed up-close. It gets its name from the way the pristine waters reflect the surrounding hills and clouds, making the lake a must-visit spot for nature lovers and shutterbugs alike.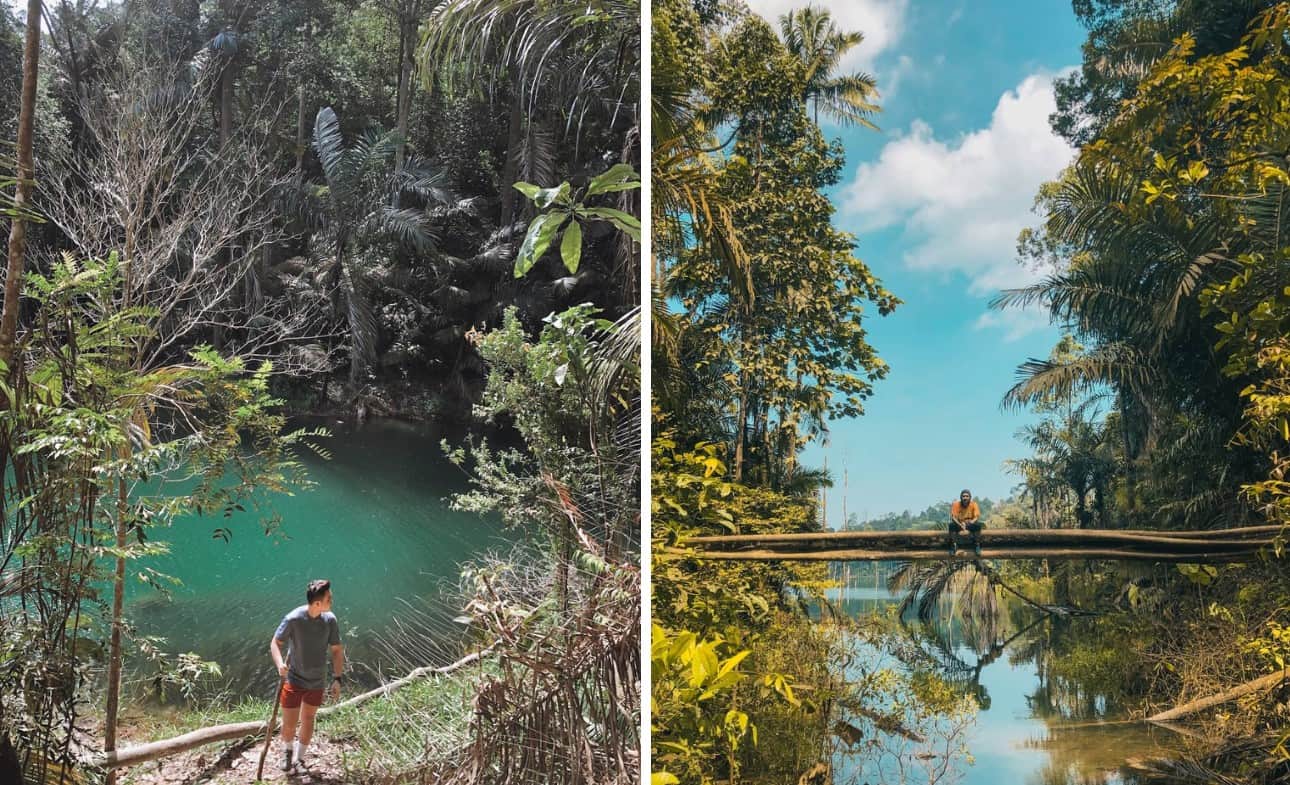 Image adapted from: @huyupin.ne via Instagram, @hrthhtta via Instagram
There are two ways to get to the lake. If you're an avid hiker, opt for the moderately challenging Setia Alam Community Trail that involves steep inclines. This trek will take you just over 1.5 hours to complete, one way. Otherwise, start your journey at the housing area of Nusa Rhu – the lake is also accessible just a short walk from a guard house here.
Address: Jalan Setia Duta, Setia Eco Park, 40170 Shah Alam, Selangor
Opening hours: 24 hours, Daily 
---
2. Wander through a farm & sample fresh fruits at Tropical Fruit Farm in Penang
---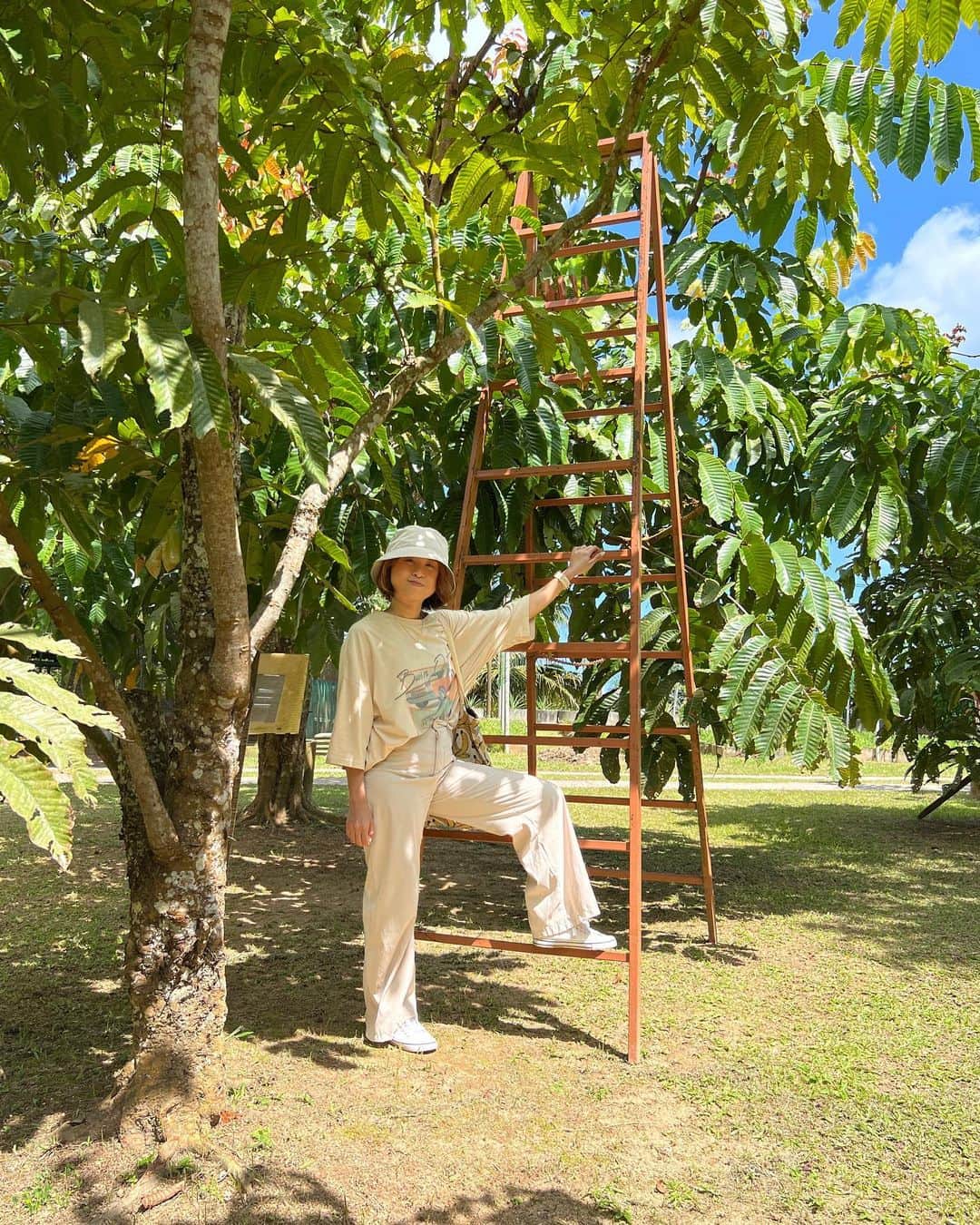 Image adapted from: @wendyvazzy via Instagram
Most locals and tourists head to Penang for its plethora of food haunts. Another way to explore the state's rich food offerings is at Tropical Fruit Farm, a sprawling 25-acre farm. The orchard started back in 1993 and has since blossomed into a reserve for rare and exotic fruit trees. 
It boasts over 200 species of fruits from around the world – it's even said to house the largest collection of fruits in the Southeast Asian region.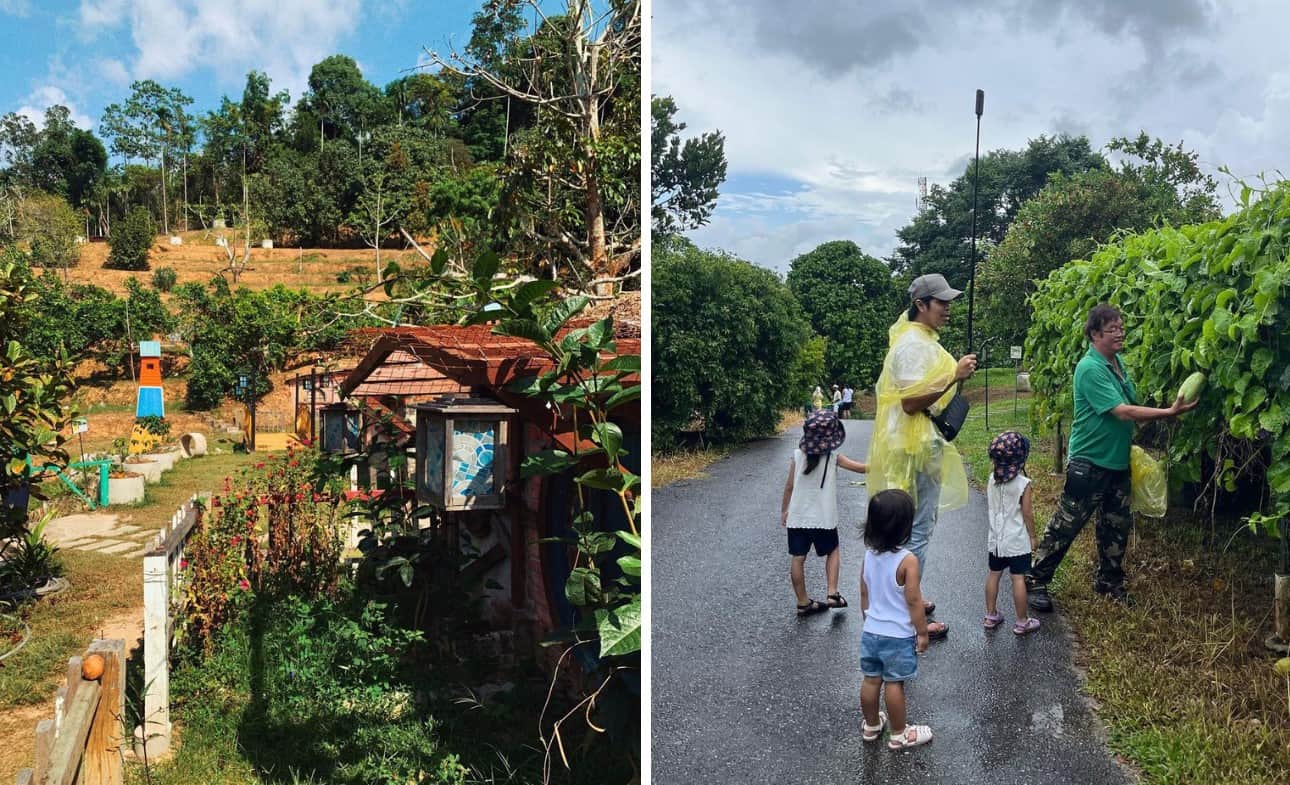 Image adapted from: @byoursmile via Instagram, @nurakmarina via Instagram
Opt to join a Guided Farm Tour to learn more about the varieties of fruits, as a knowledgeable guide will provide explanations of them as you venture through the farm. You can also sample unique organic fruits during the tour, and cap it all off with a complimentary fruit juice and platter that you can enjoy at an in-house restaurant overlooking lush greenery.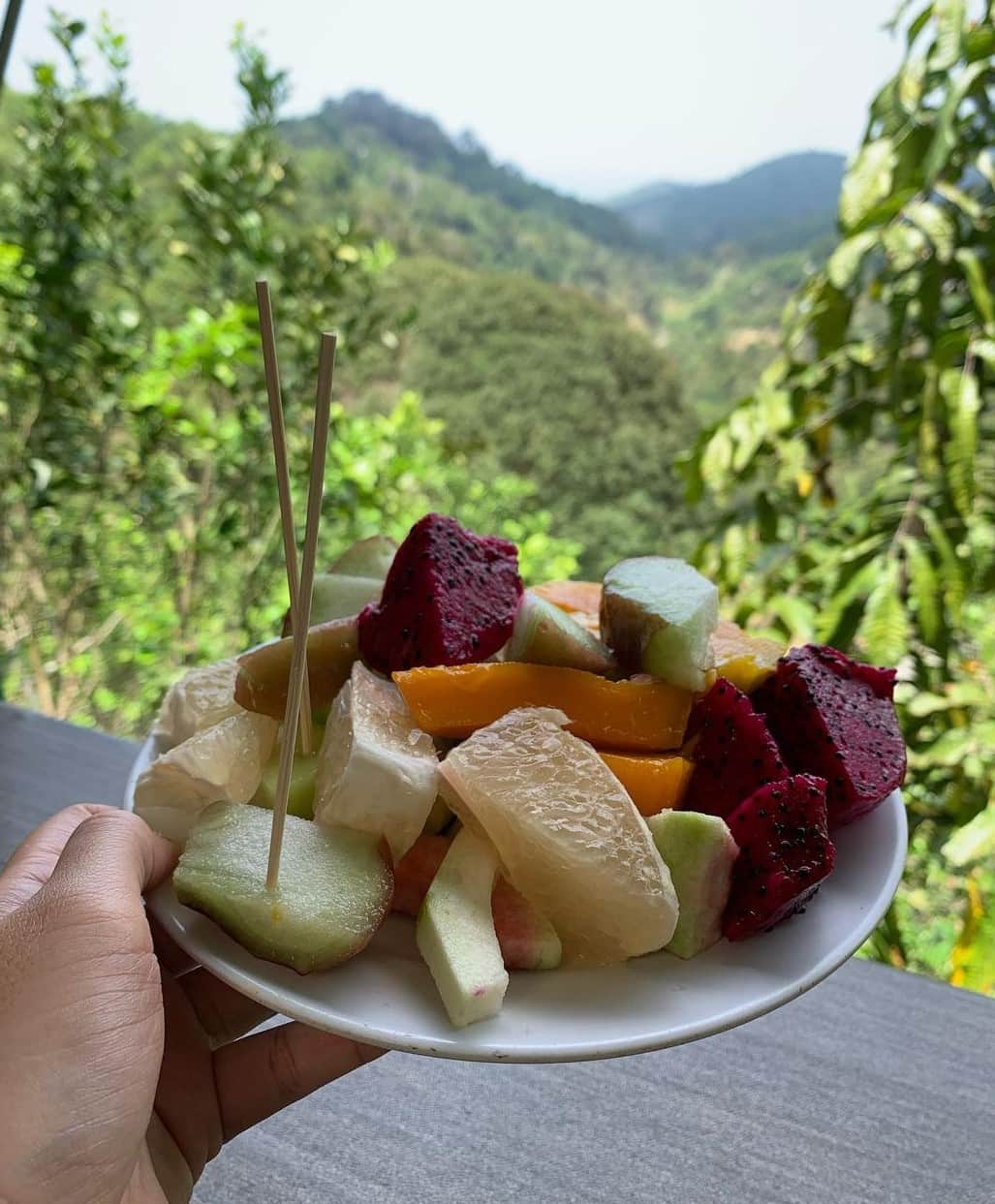 Image adapted from: @myfood__sa via Instagram
The tour takes around 30 minutes, and you're welcome to explore the grounds after. There's a Hobbit House photo spot here, as well as a grocery store that sells local produce.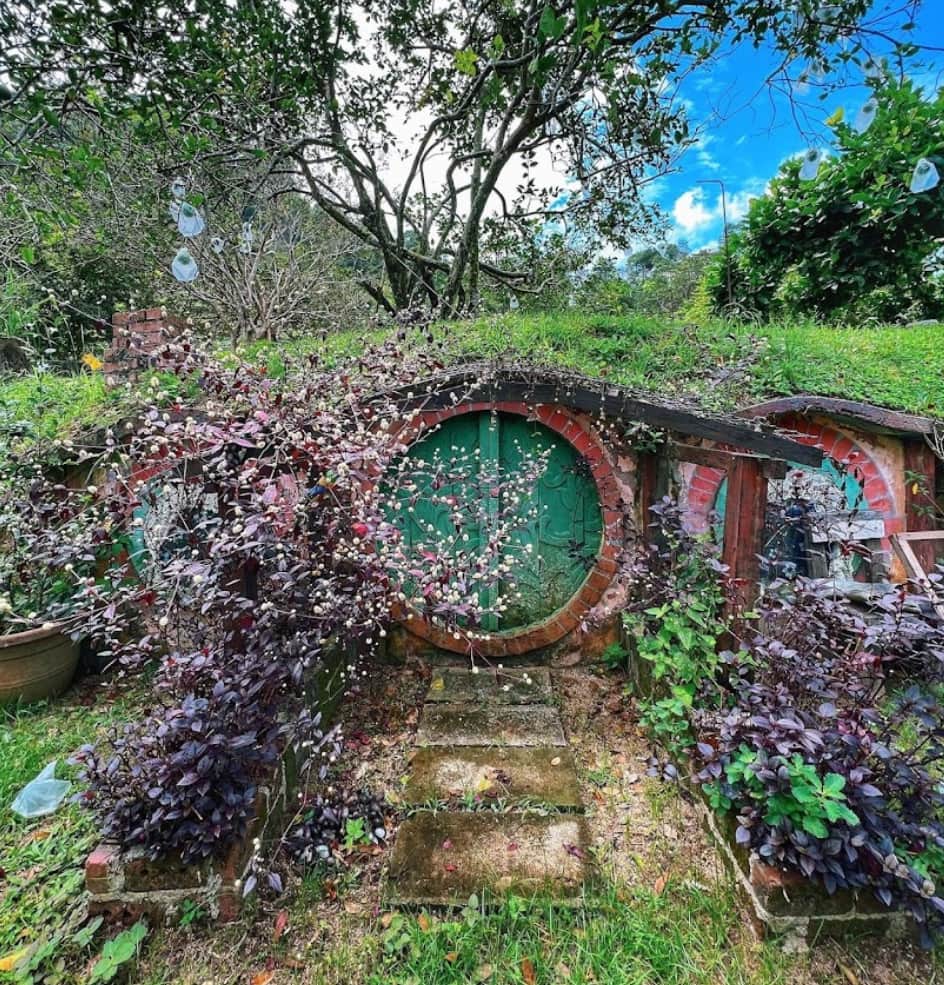 Image adapted from: Tony Tee via Google Maps
You can purchase your tickets to Tropical Fruit Farm here. Standard tickets are priced RM58/pax inclusive of a tour and complimentary snacks – Malaysians can get the same tickets for RM35/pax. 
Address: 18th Mile Stone, Jalan Teluk Bahang, Teluk Bahang, 11050, Pulau Pinang
Opening hours: 9am-5pm, Daily
Contact: Tropical Fruit Farm website
---
3. Learn more about the historied island, Bidong Island
---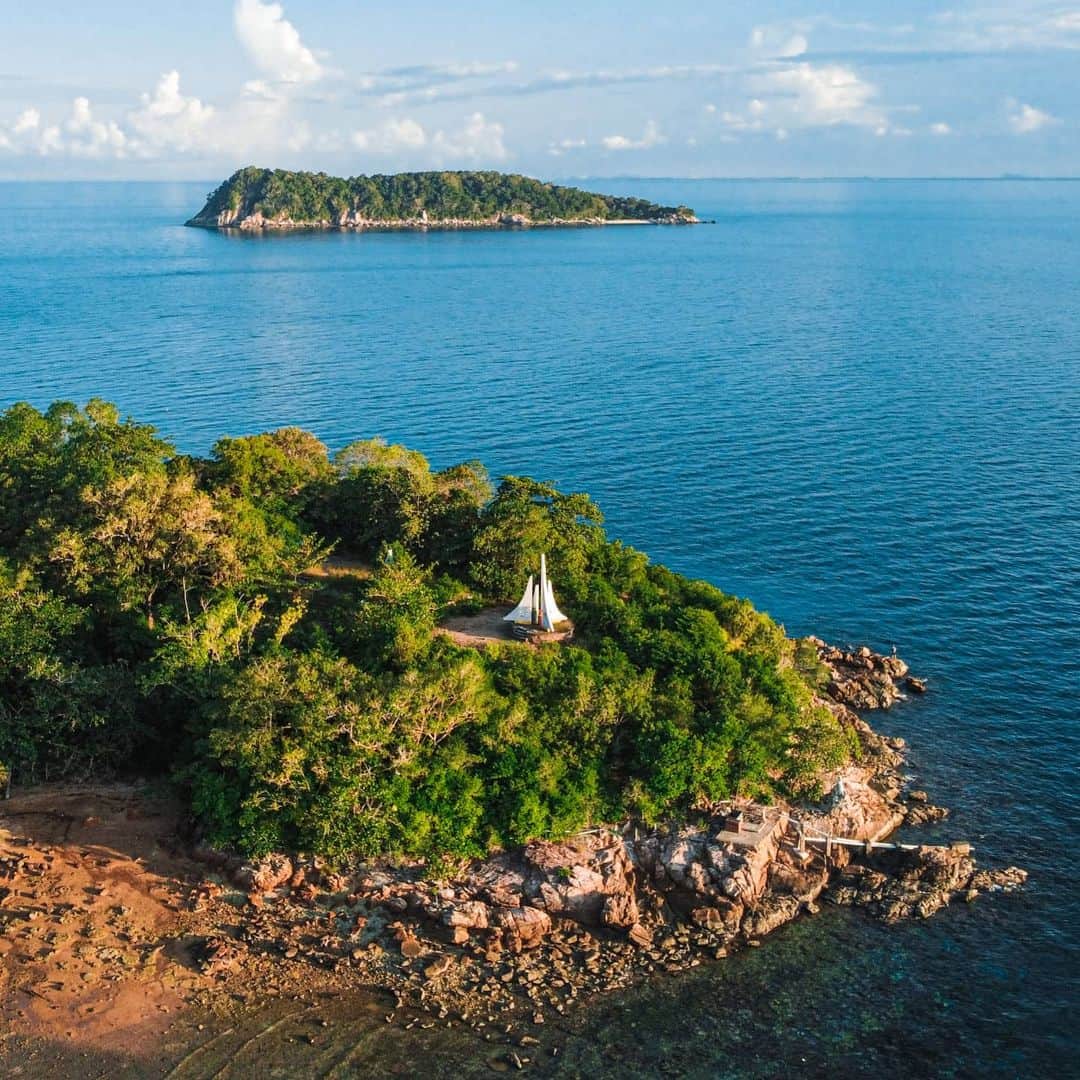 Image credit: @mudinjr97 via Instagram
Bidong Island looks just like any other popular local island from afar, surrounded by clear blue waters and outlined by sandy beaches. But this one happens to have a secret history that sets it apart, which shows through unique features you can find around the island.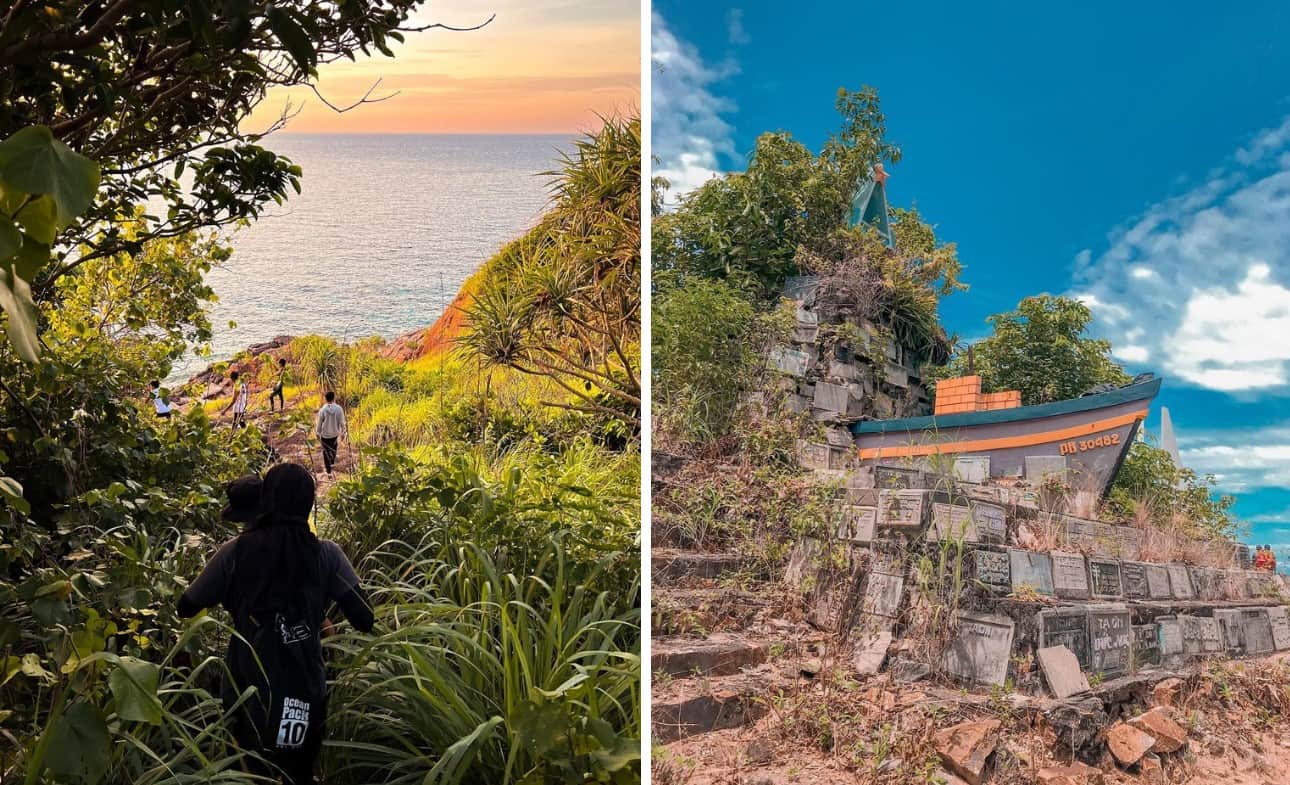 Image adapted from: @aazmeeriskndr via Instagram, @bidong_bay via Instagram
Between the years 1976 and 1991, the island served as a refugee camp and was once the most densely populated place in the world. Here, Vietnamese War refugees once found refuge, with over 40,000 'boat people' living here at one point.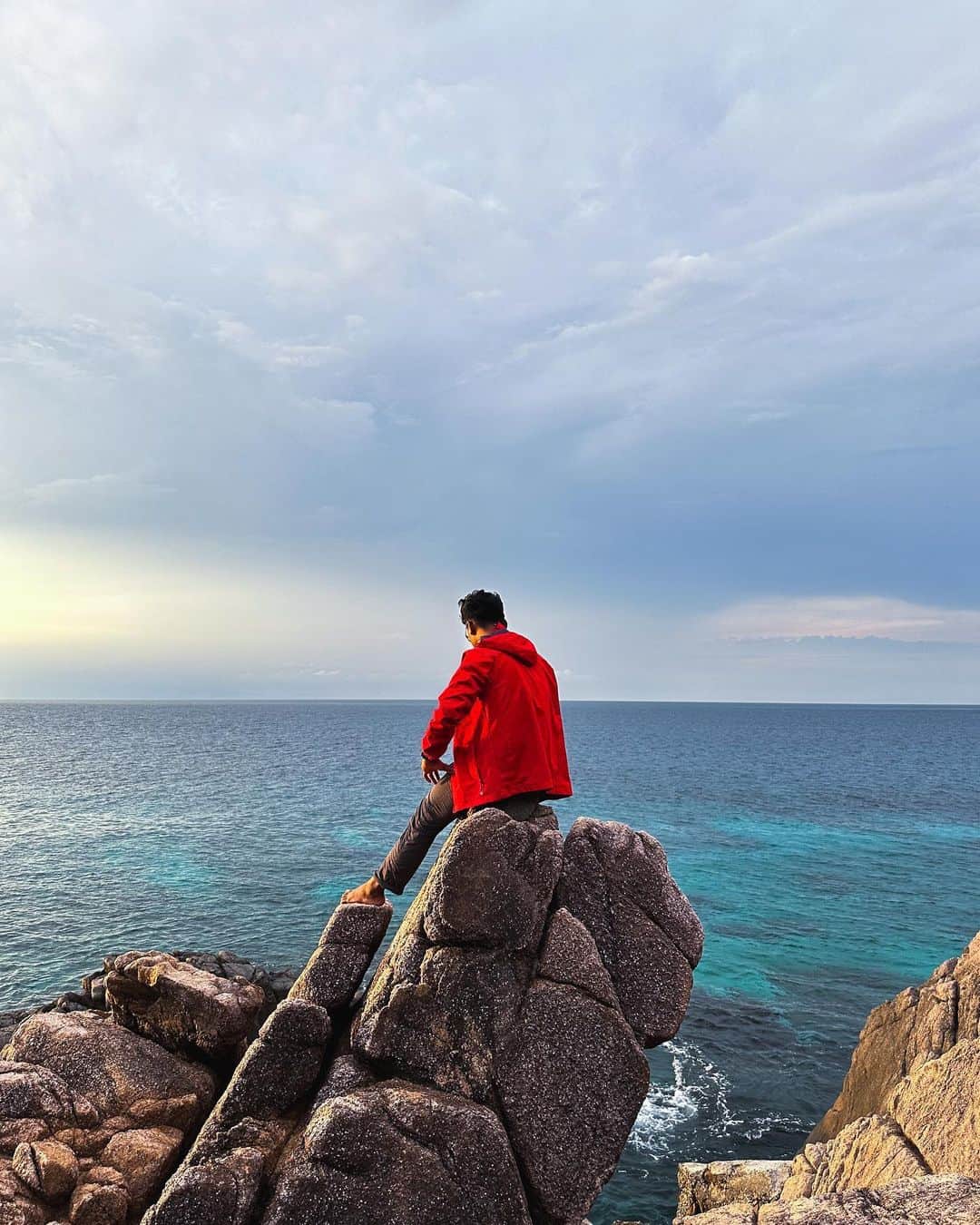 Image credit: @aazmeeriskndr via Instagram
Today, the island stands as a vital Marine Research Centre and a heritage-based attraction after being sealed off to the public for over 15 years. Visitors can trek through jungles here, or explore the remains of former Vietnamese settlements complete with prayer statues and memorials. 
The island is also popular for snorkelling activities and beachside camping.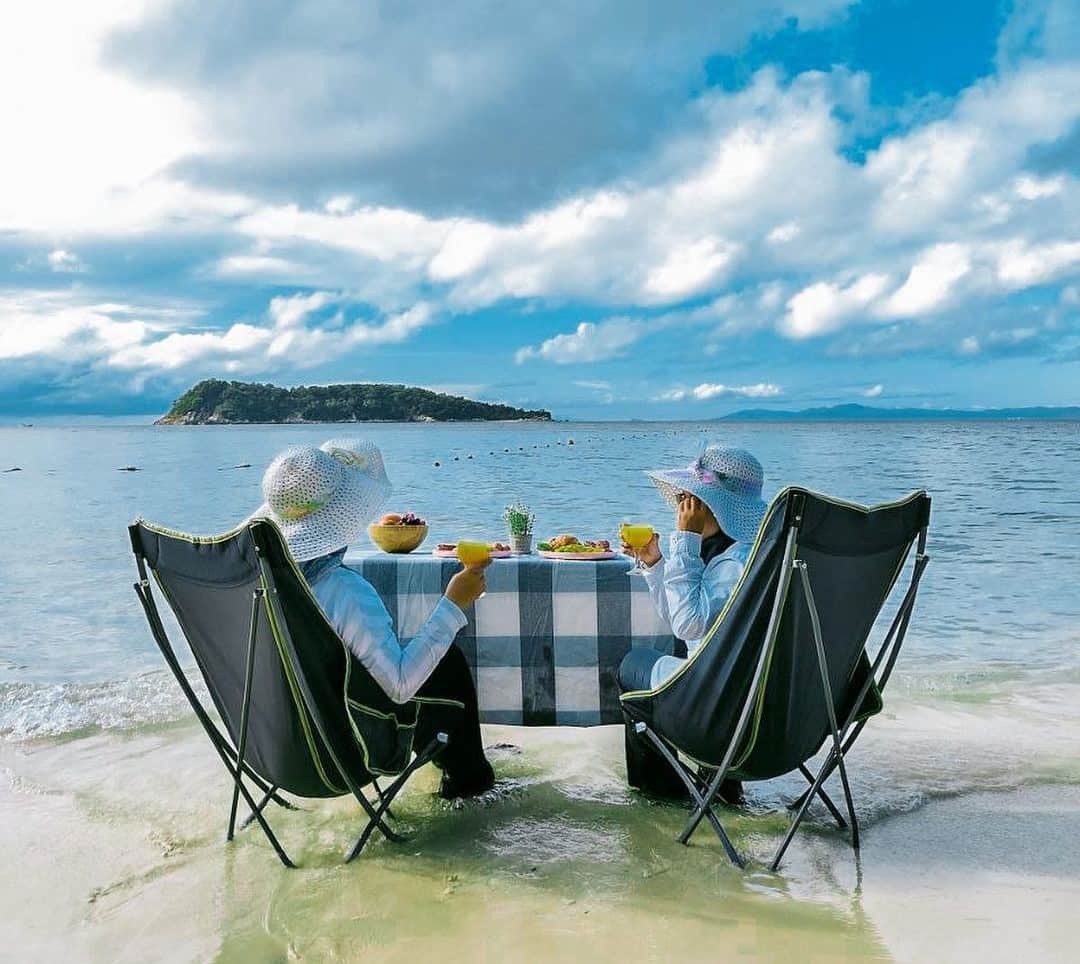 Image adapted from: @bidong_bay via Instagram
You can reach Bidong Island by taking a boat ride from Merang Jetty. 
Address: Pulau Bidung Laut, Kuala Terengganu, Terengganu
---
4. Go on a family-friendly staycay at Amverton Cove Golf & Island Resort on Pulau Carey
---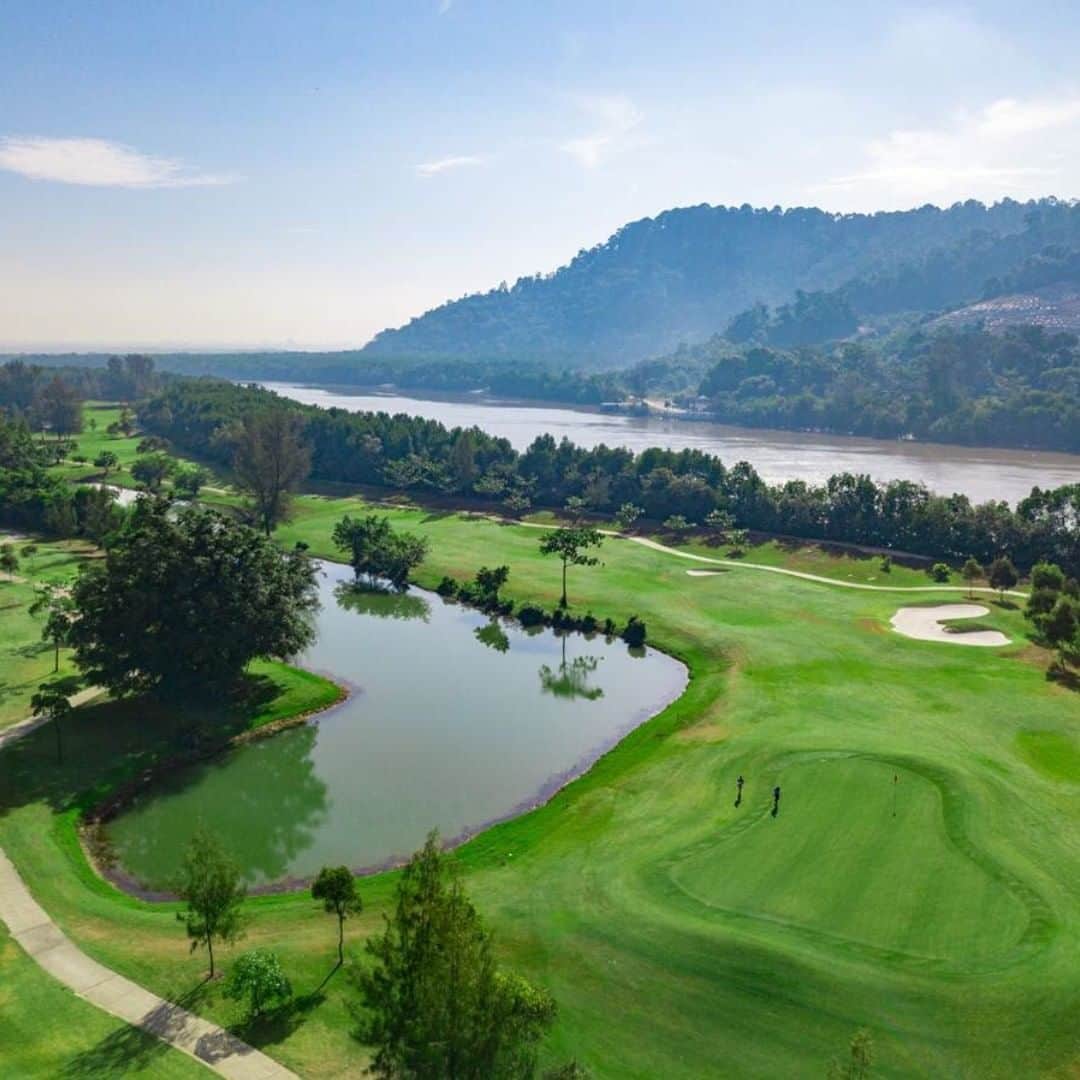 Image credit: @amvertoncove via Instagram
For families planning an end-of-year staycation, look no further than Amverton Cove Golf & Island Resort on Pulau Carey. Just an hour's drive from Petaling Jaya, this resort in Klang boasts activities that'll entertain the whole family – from a 18-hole golf course tucked amidst mountains, to the adventure-packed Riverine Splash water theme park.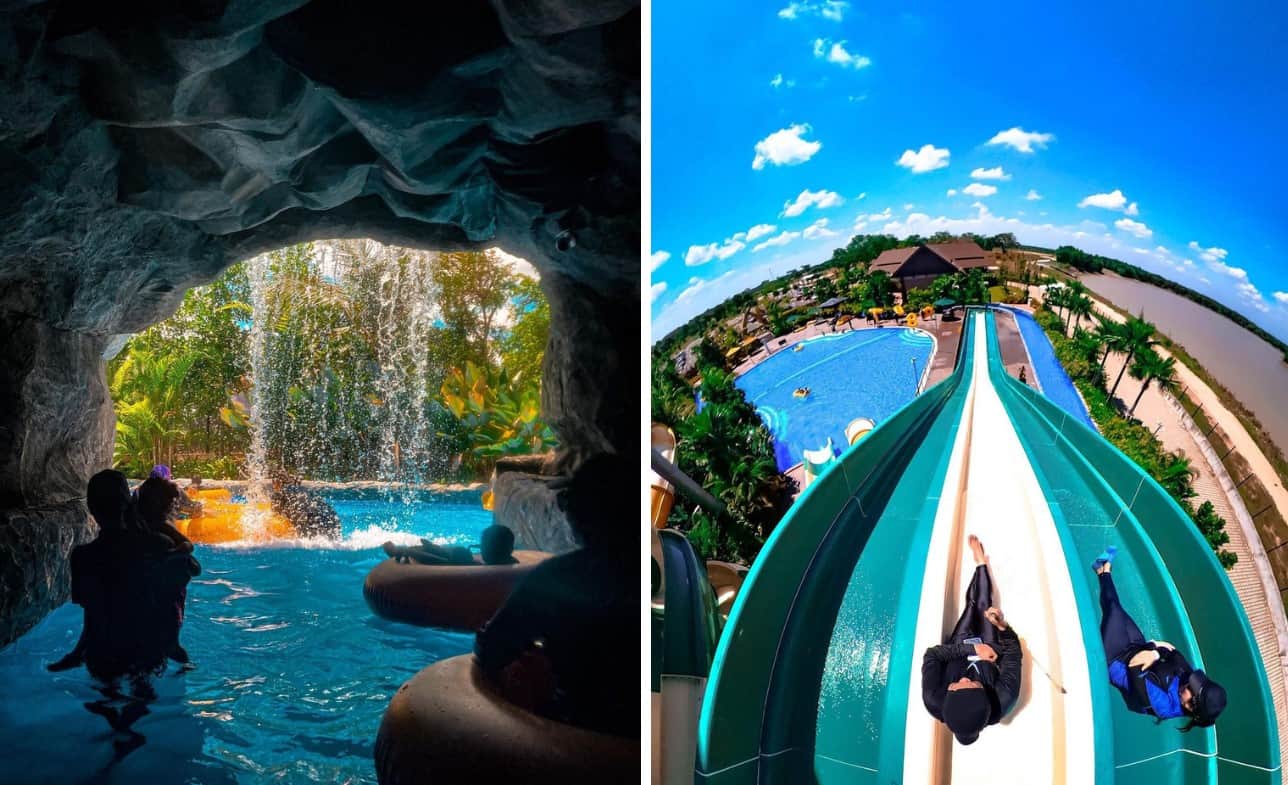 Image adapted from: @masz74 via Instagram
The resort also has an Action Park where thrill-seeking families with kids can check out go-karts, ATVs, and abseiling. There's also an Animal Island on the resort's grounds that houses a variety of wildlife, from rabbits to otters, reachable via a short and fun boat ride.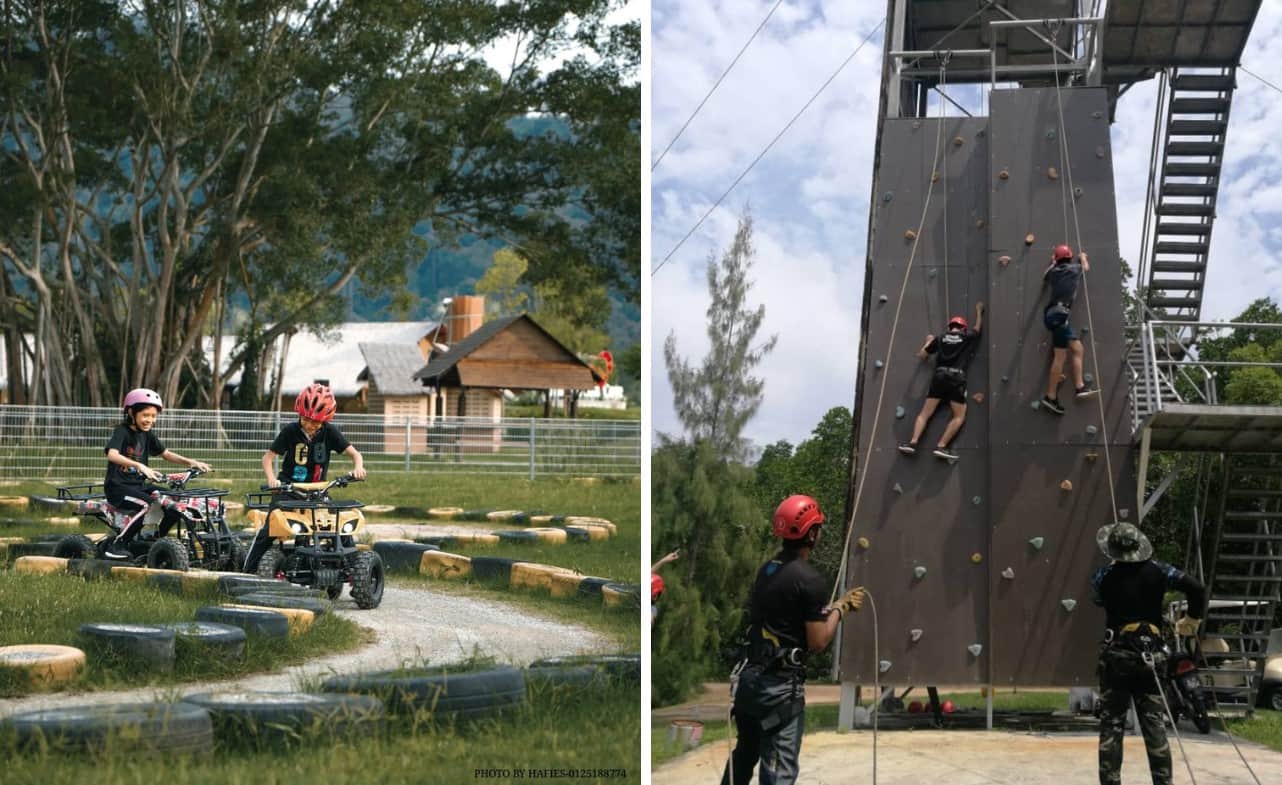 Image adapted from: @hafies_hasim via Instagram, @amvertoncove via Instagram
You can conveniently check out available time slots and prices for attractions, as well as book your tickets, here.
Address: PT673, Jalan Pulau Carey, Mukim Jugra, 42960 Pulau Carey, Selangor
Contact: Amverton Cove website
---
5. Explore a centuries-old fishing village, Tanjung Sepat
---
For those who aren't keen to join the throngs at shopping malls, day-tripping is one of the go-to activities for the weekends. Klang Valley folks who've already been to Melaka and Sekinchan can check out the lesser-known but equally-fun Tanjung Sepat in Kuala Langat.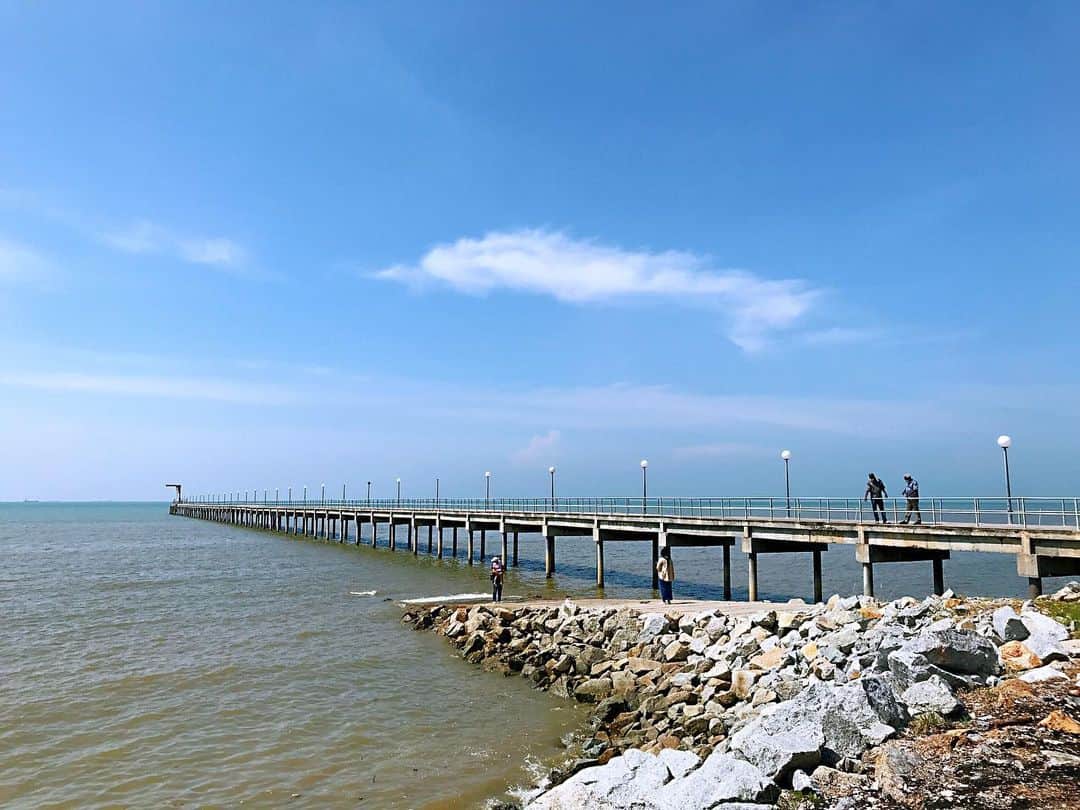 Image credit: @lwfoong89 via Instagram
This underrated town is just a 1.5-hour drive from KL, and has as its key attraction a scenic pier called Lover's Bridge. Jutting out over the Straits of Melaka, this bridge is reminiscent of iconic piers that punctuate the coasts of Britain. 
The pier in Tanjung Sepat gets its sentimental name from a famous story shared among locals, of fishermen's wives who used to wait on the bridge for their husbands to return safely home from sea.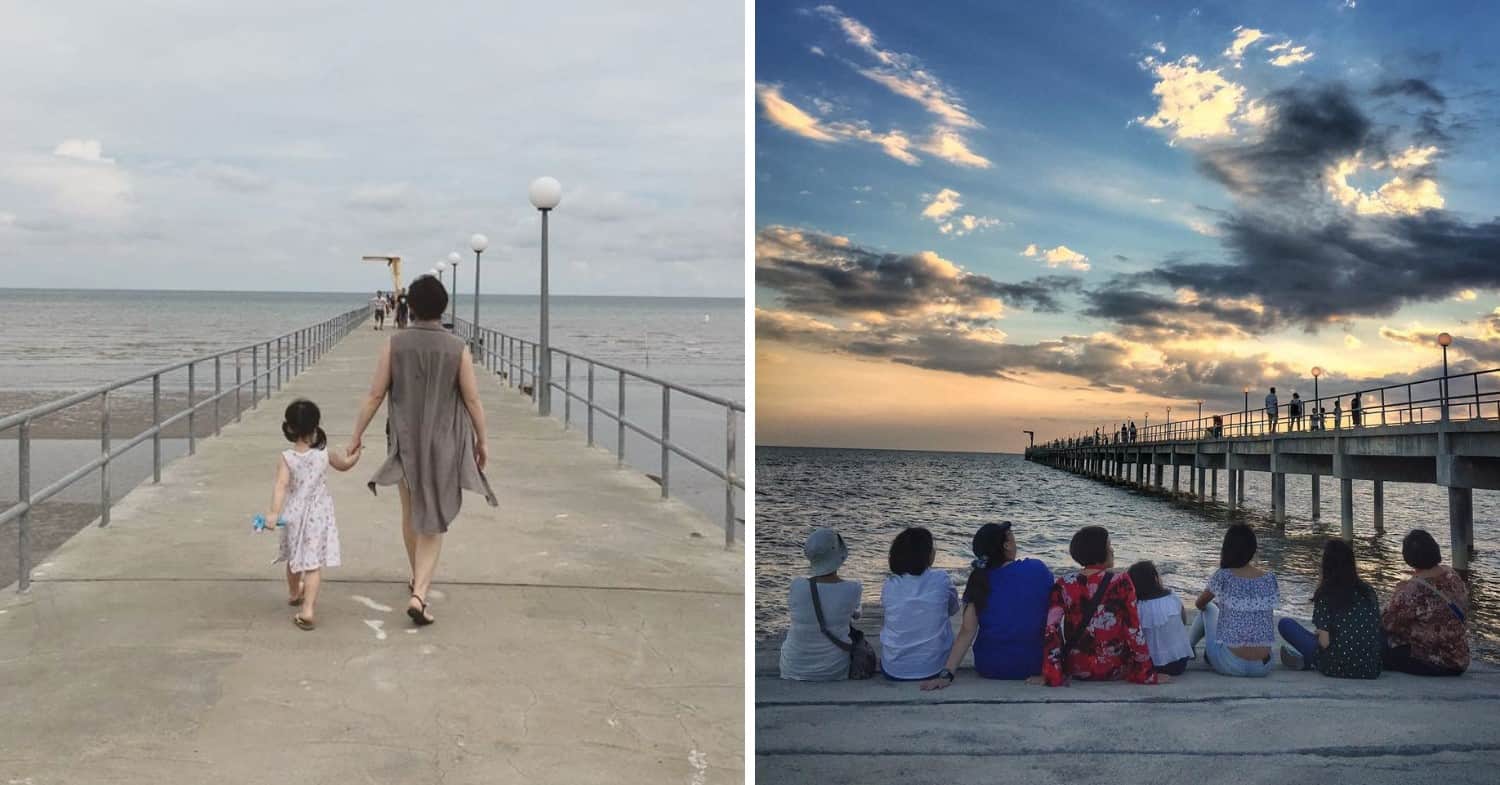 Image adapted from: @lydiacks via Instagram, @mun_chinboon via Instagram
Besides enjoying views of the open waters and sunset from the pier, out-of-towners often explore street art murals of local scenes and food haunts around the area.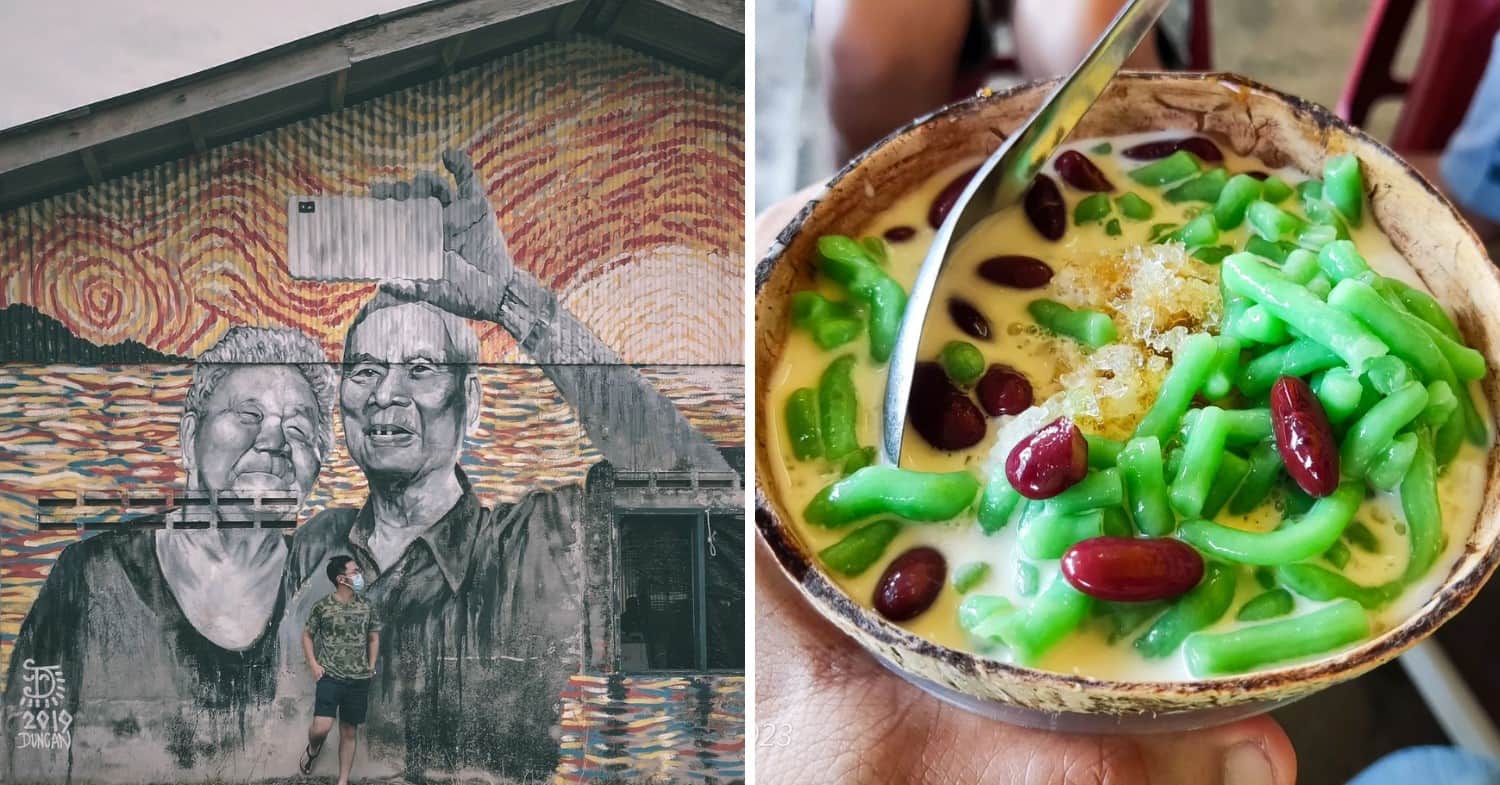 Image adapted from: @belon1986 via Instagram, @58wallek via Instagram
You'll find street food such as muah chee and keropok sold along a narrow lane called Jalan Besar, just a stone's throw from Lover's Bridge. If all that exploring has you sweating up a storm, stop at Hin Leong, a popular dessert shop that serves generous Pandan Cendol (RM4.50) with huge red beans.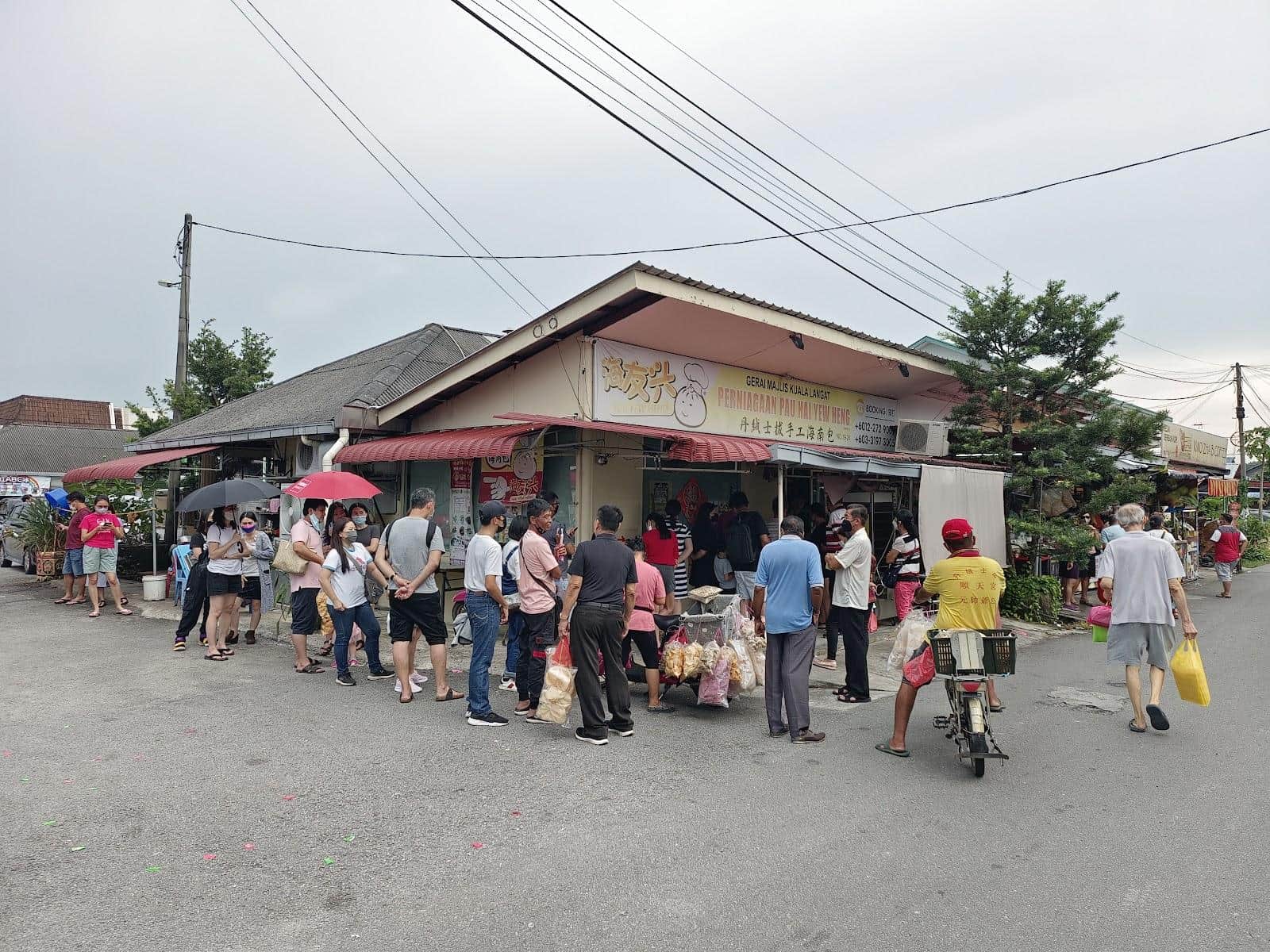 Image credit: Wai Choon via Google Maps
There's also Hai Yew Heng, an over 50-year-old Hainanese pau shop that's been operating since 1962. It's always packed with locals looking to bring home some of their best-selling paus, priced from RM2.50 each. 
Lover's Bridge
Address: 21, Jalan Senangin 1, Taman Tanjung, 42800 Tanjong Sepat, Selangor
Opening hours: 24 hours, Daily
Hin Leong
Address: 359, Jalan Sekolah, Pekan Tanjung Sepat, 42800 Tanjong Sepat, Selangor
Opening hours: Fri-Sun 11am-5pm (Closed Mondays to Thursdays)
Hai Yew Heng
Address: 405, Lorong 4, Pekan Tanjung Sepat, 42800 Tanjong Sepat, Selangor
Opening hours: Tue-Thu 8am-6pm | Sat & Sun 8am-6pm (Closed on Mondays & Fridays)
---
6. Discover ceramics from shipwrecks at Straits Oriental Museum in Penang
---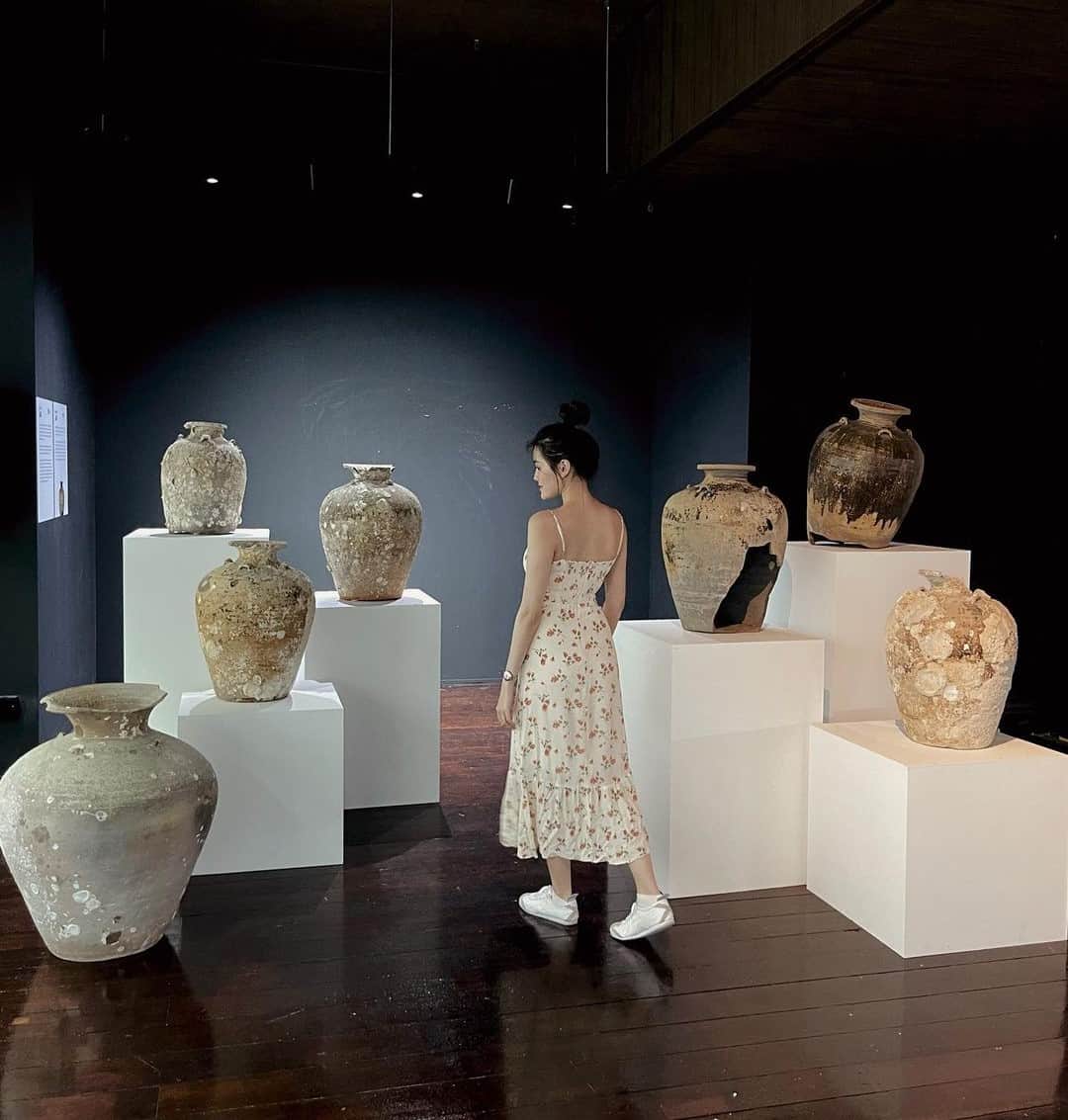 Image adapted from: @joanchon via Instagram
Given its rich and diverse history, Malaysia has no shortage of museums for sure. One in particular that just recently opened to the public in Penang is Straits Oriental Museum. 
Located inside the historical St. Joseph's Novitiate building, the museum houses over 250 oriental ceramic and porcelain pieces. There are three galleries to explore here, which sorts the priceless wares according to their various Eastern dynasty origins.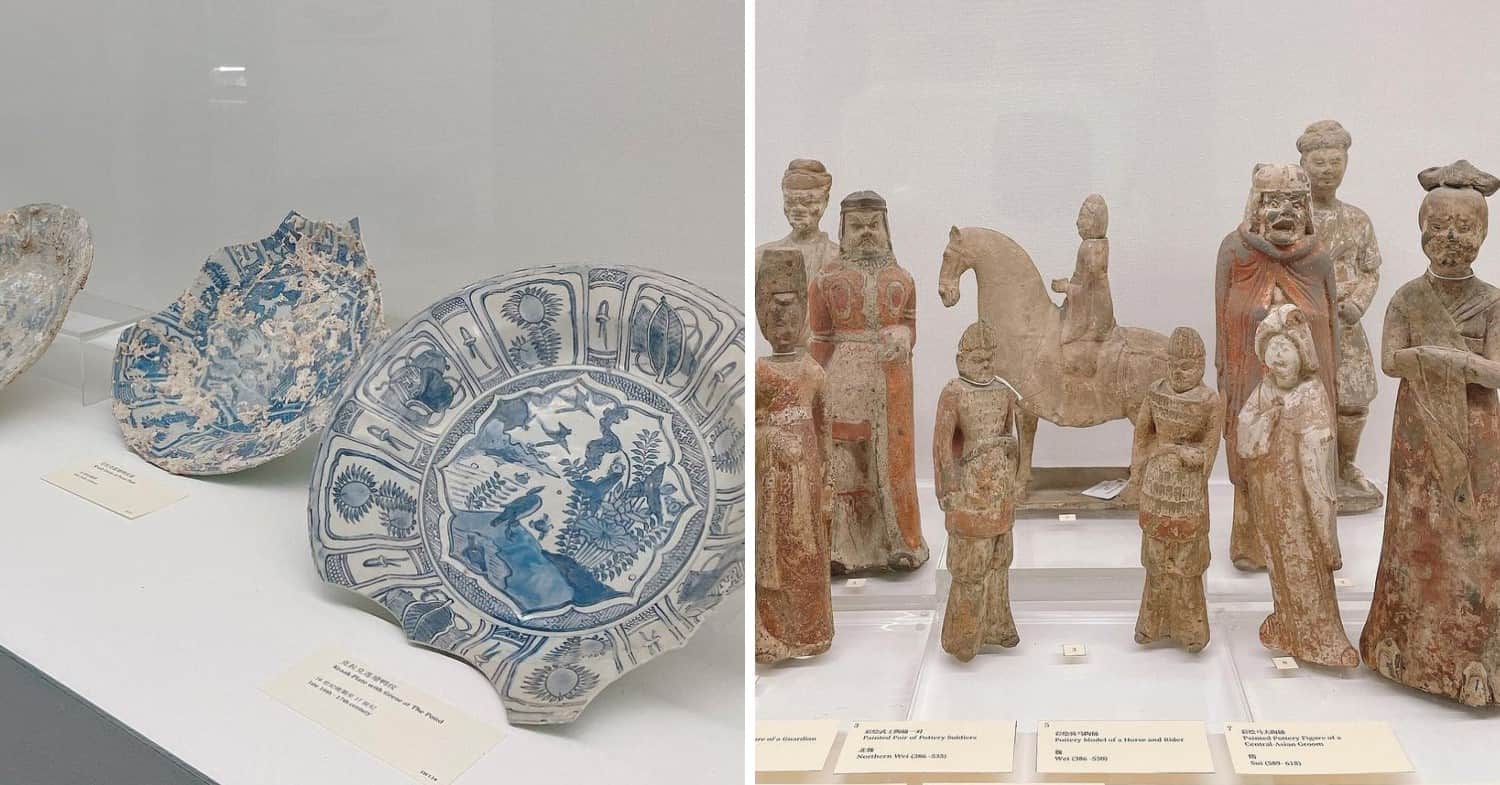 Image adapted from: @shavin_tan via Instagram
A highlight here are the Straits Chinese porcelain with their stunning blue-and-white designs, and the collection of shipwreck ceramics recovered from the sea bed, that include intriguing Ming porcelains and Thai kilns.
Note that Straits Oriental Museum will be relocating soon – do check their website for updates prior to planning a visit.
Address: 163C-3-1 St. Jo's, Gurney Paragon Mall, Persiaran Gurney, 10250 George Town, Pulau Pinang
Opening hours: 10am-6pm, Daily
Contact: 011-1722 7007 | Straits Oriental Museum website
---
7. Visit Malaysia's own 'Nami Island' at Pantai Senok in Kelantan
---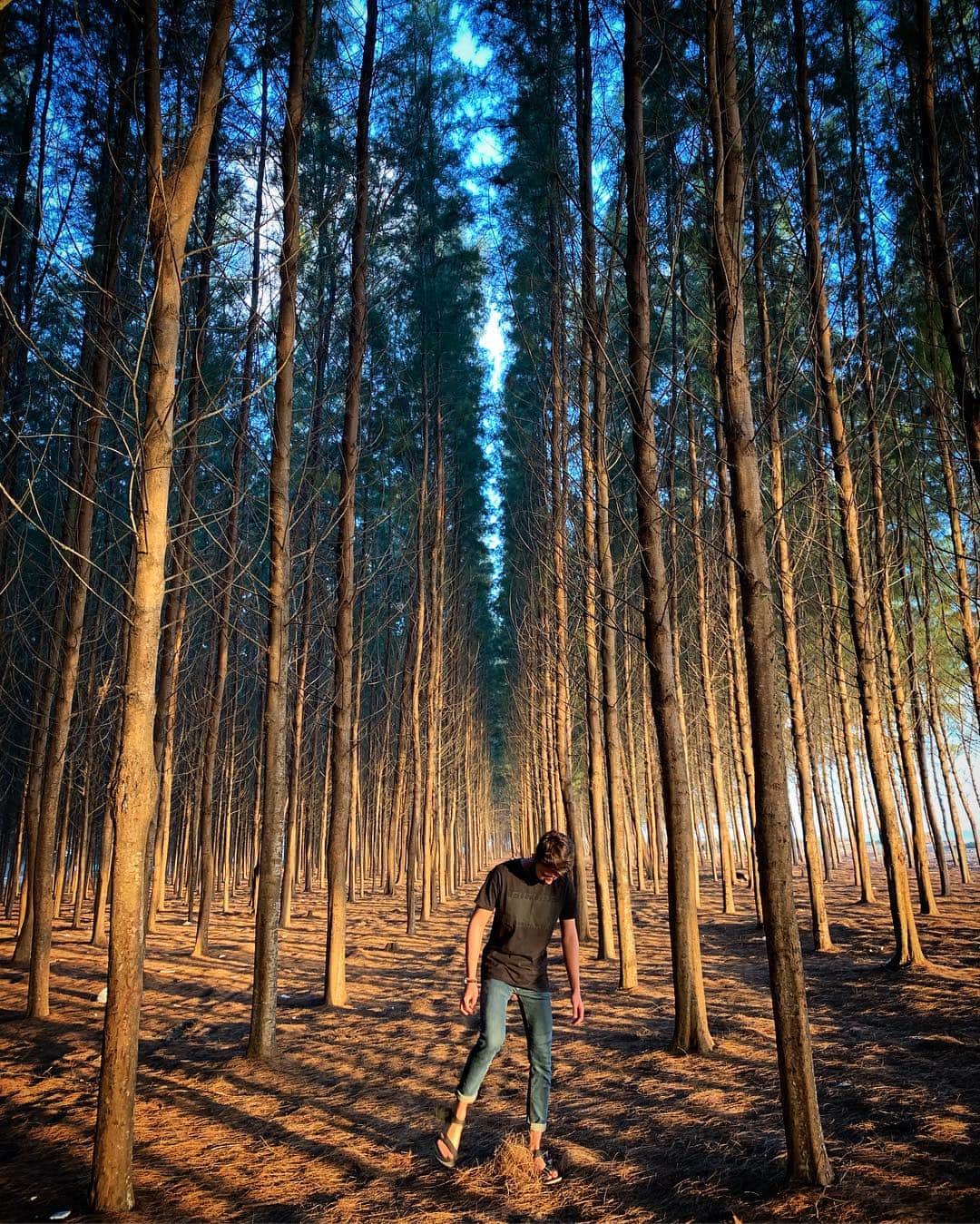 Image credit: @roserqmokhtar via Instagram
K-drama fans in Malaysia have likely heard of South Korea's famed Nami Island. It's a popular filming location for dramas – Winter Sonata might help ring a bell – with the island's most famous feature being its neat rows of birch trees. 
Serving up a slice of this in our own country is Pantai Senok in Kelantan. Here, rows and rows of well-trimmed pine trees rise high in a dense mini-forest just past the sandy shores, making for an IG-worthy photo spot. Planted by the Forestry Department to help combat coastal erosion and flooding, the trees have become a magnet for visitors to the area.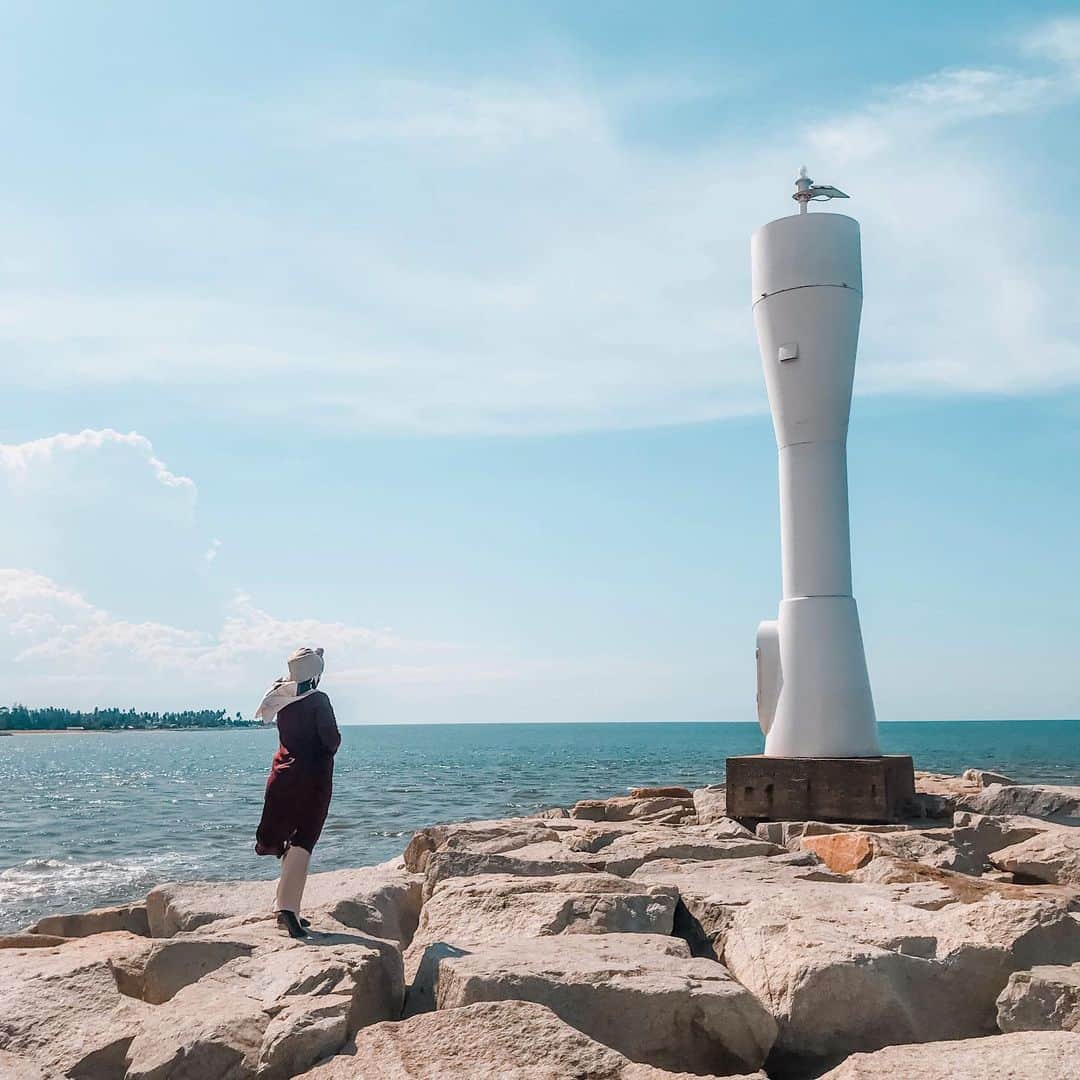 Image credit: @wandeewonder via Instagram
While you're here, you can walk along the rocky beach to reach a unique all-white lighthouse, also known as Senok Beach Lighthouse. Though rather small compared to other lighthouses in the country, it's fully operational and guides sea vessels to a nearby harbour.
Address: Jalan Tawang, 16150 Kota Bharu, Kelantan
Opening hours: 24 hours, Daily
---
8. Splash away at 12 water attractions at Splash Out Langkawi
---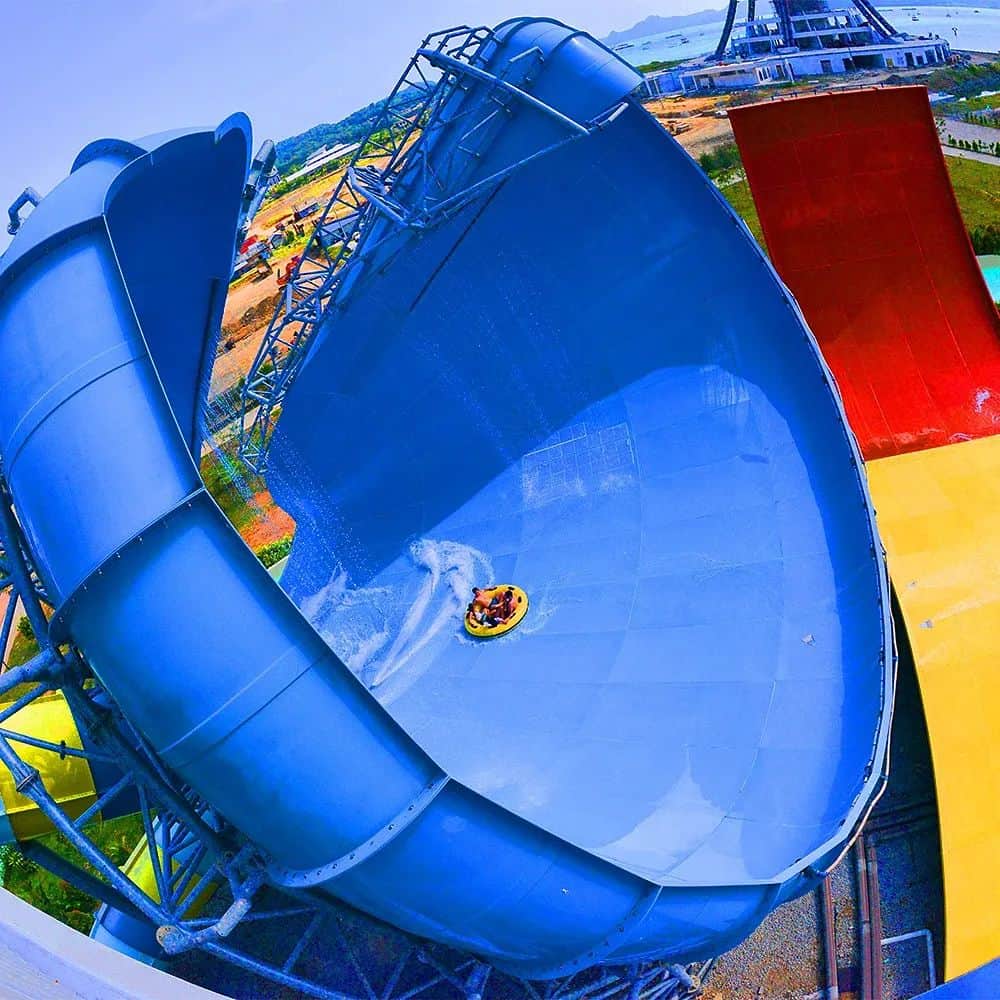 Image credit: @splashoutlangkawi_waterpark via Instagram
In Malaysia's relentless tropical heat, splashing away in cool waters no matter the time of the year sounds right. And when it comes to local waterfront attractions, Langkawi's beaches are unparalleled, of course. But if you're looking for something to keep the kiddos entertained for hours, a water park is where you should head.
Enter Splash Out Langkawi – the first water park in Langkawi themed around the Seven Seas and featuring 12 exciting water attractions to take waddling in cool waters to the next level.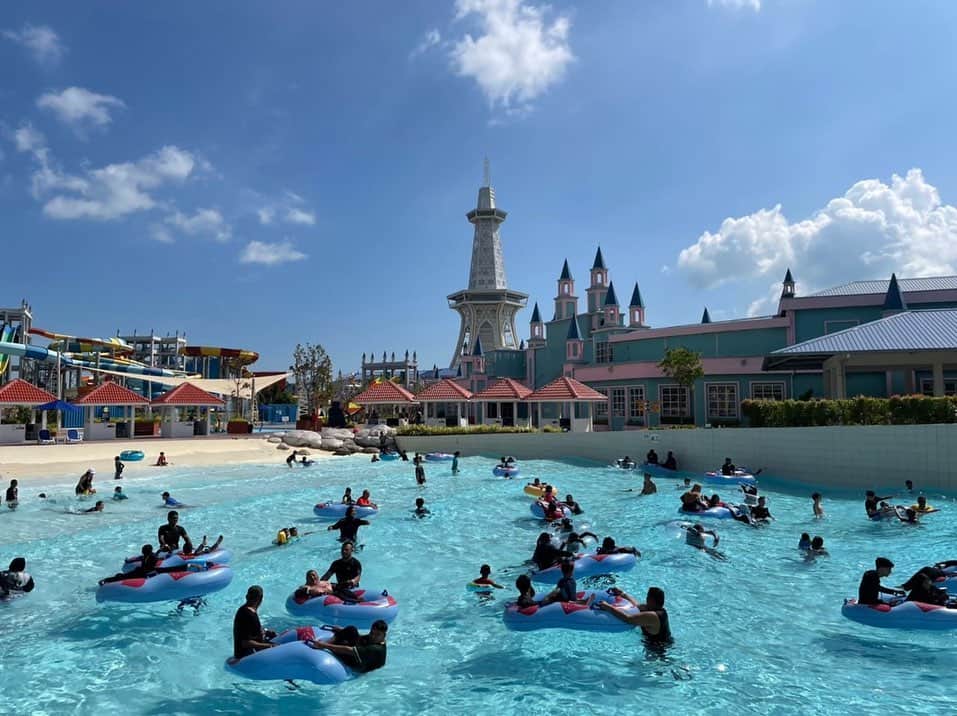 Image credit: @splashoutlangkawi_waterpark via Instagram
Some must-try attractions here are Perfect Storm, where you hop on a raft and get swooped in a 40-degree bowl-shaped slide, and Ragin' Racers, which lets you whiz your way down side-by-side slides with your fam and friends.
For something more laid back, you can opt for a leisurely float down the River of Life.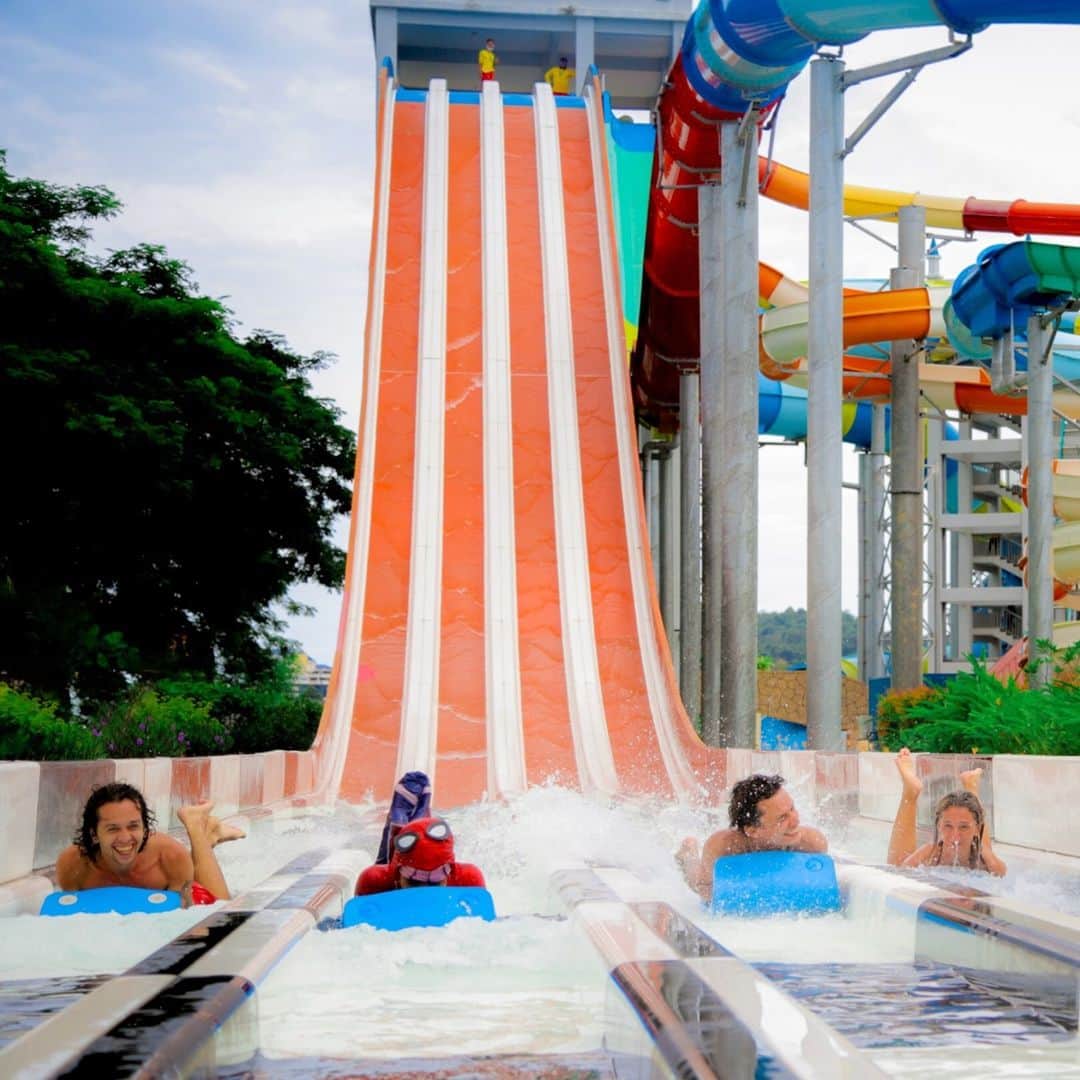 Image credit: @splashoutlangkawi_waterpark via Instagram
Book your tickets to Splash Out Langkawi easily online here, with tickets priced from an affordable RM25/pax.
Address: 79, Persiaran Mutiara 2, Pusat Perdagangan Kelana Mas, 07000 Langkawi, Kedah
Opening hours: Wed-Sun 11am-7pm (Closed on Mondays & Tuesdays)
Contact: Splash Out Langkawi website
---
9. Snap photos with natural rock formations at Pulau Mawar in Johor
---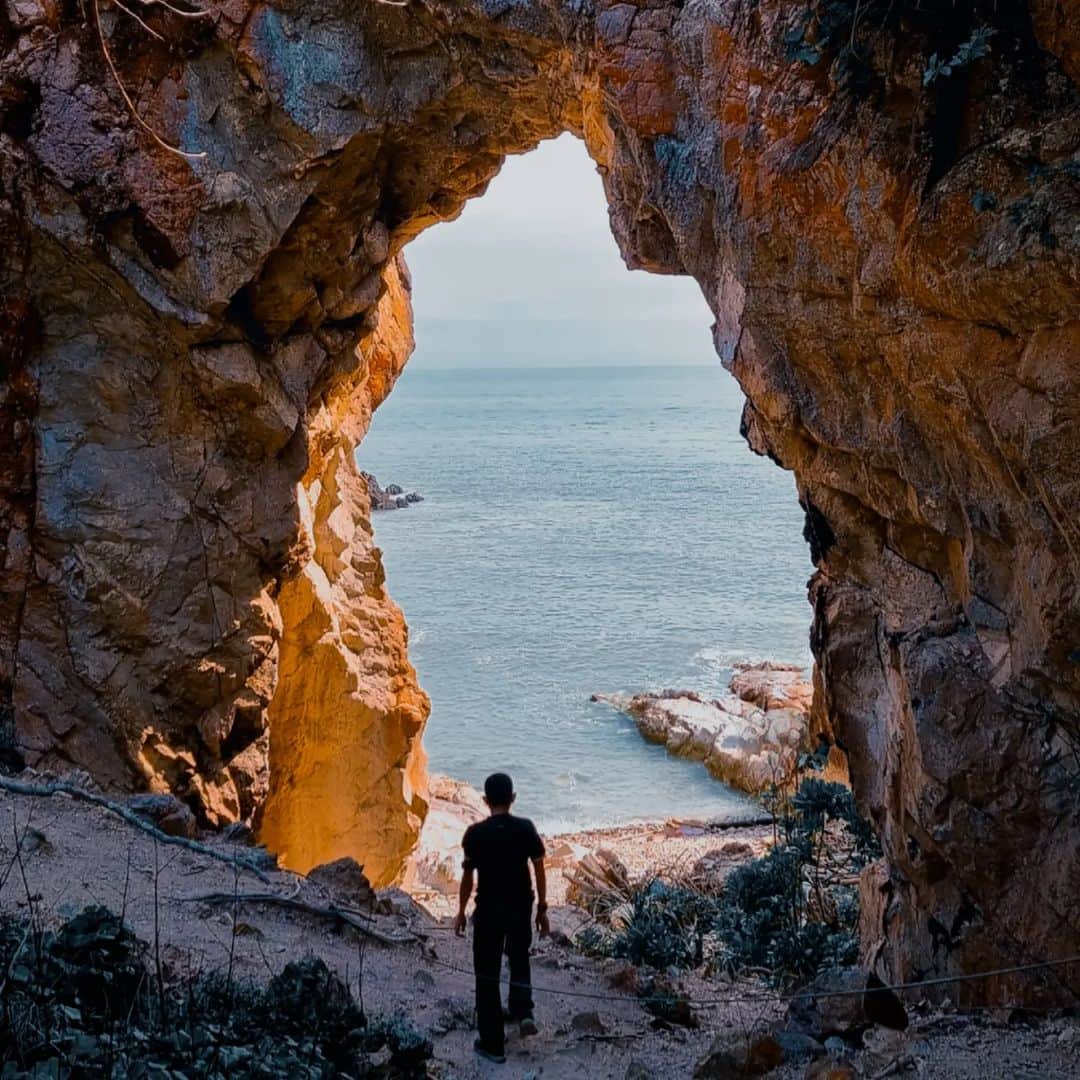 Image credit: @rafaziz22 via Instagram
Most islands require a ferry ride to reach – but Pulau Mawar is one you can actually drive to. Just 30 minutes from Mersing Town in Johor, this island is accessible via a sandy bank connected to the tip of its main beach.
Here's a small catch: to get to this "secret" island, you'll have to cross the sandbank when tides are low. But the majestic Heaven's Gate that awaits curious souls here makes it worth planning your visit days ahead. You can check out the tide forecast here to schedule your crossing and avoid disappointment.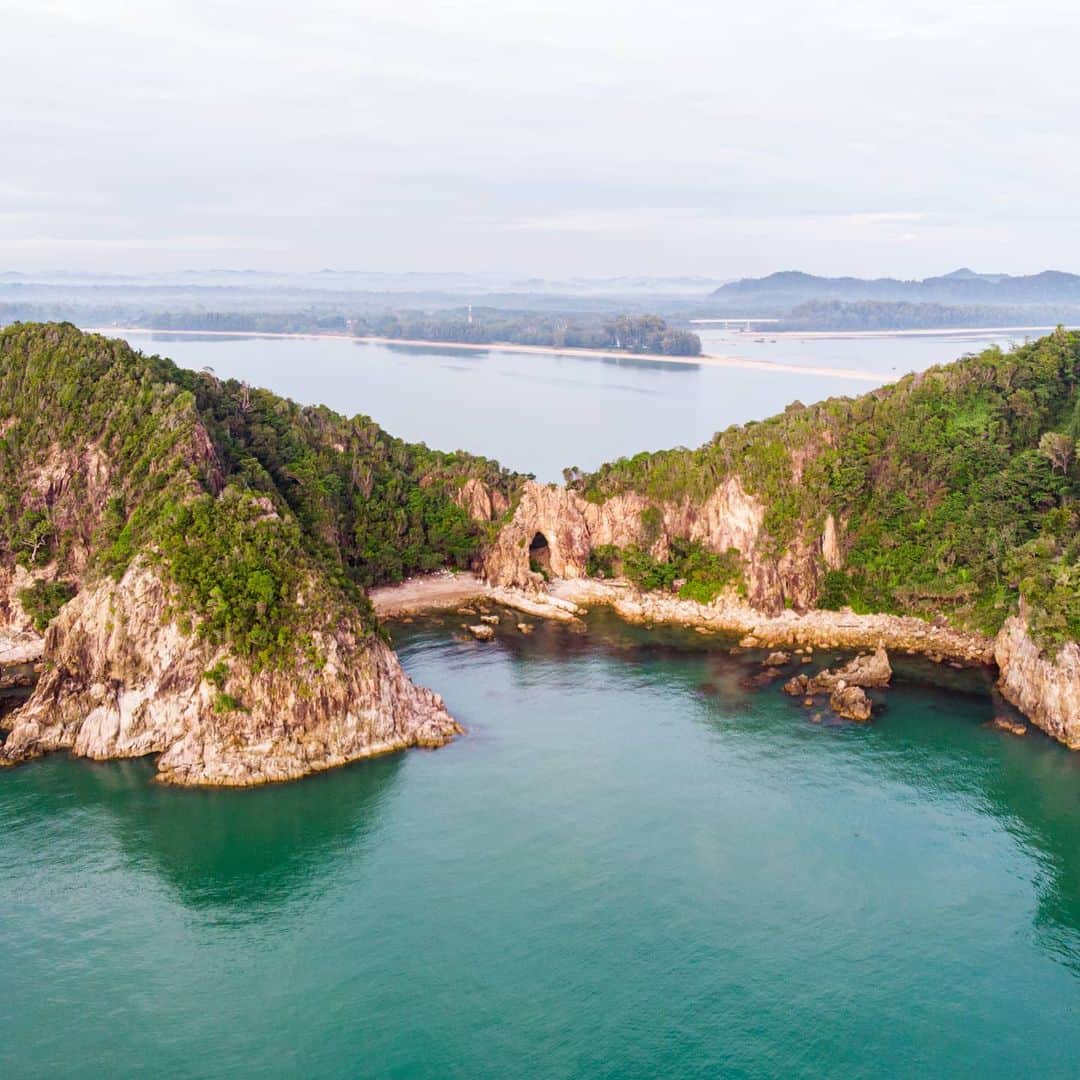 Image credit: @azreenyunus10 via Instagram
The trek to Pulau Mawar by foot takes about 15 minutes, and the journey leads you through a scenic mangrove forest. During your trek, you'll stumble across a landmark dubbed Lonely Tree by locals. A popular subject for photos among shutterbugs, the solitary tree appears to rise mysteriously from the waters. 
The island also draws photography enthusiasts and stargazers looking to catch a glimpse of the Milky Way after dusk – paired with the famed tree, the starry sky makes for some truly stunning photos.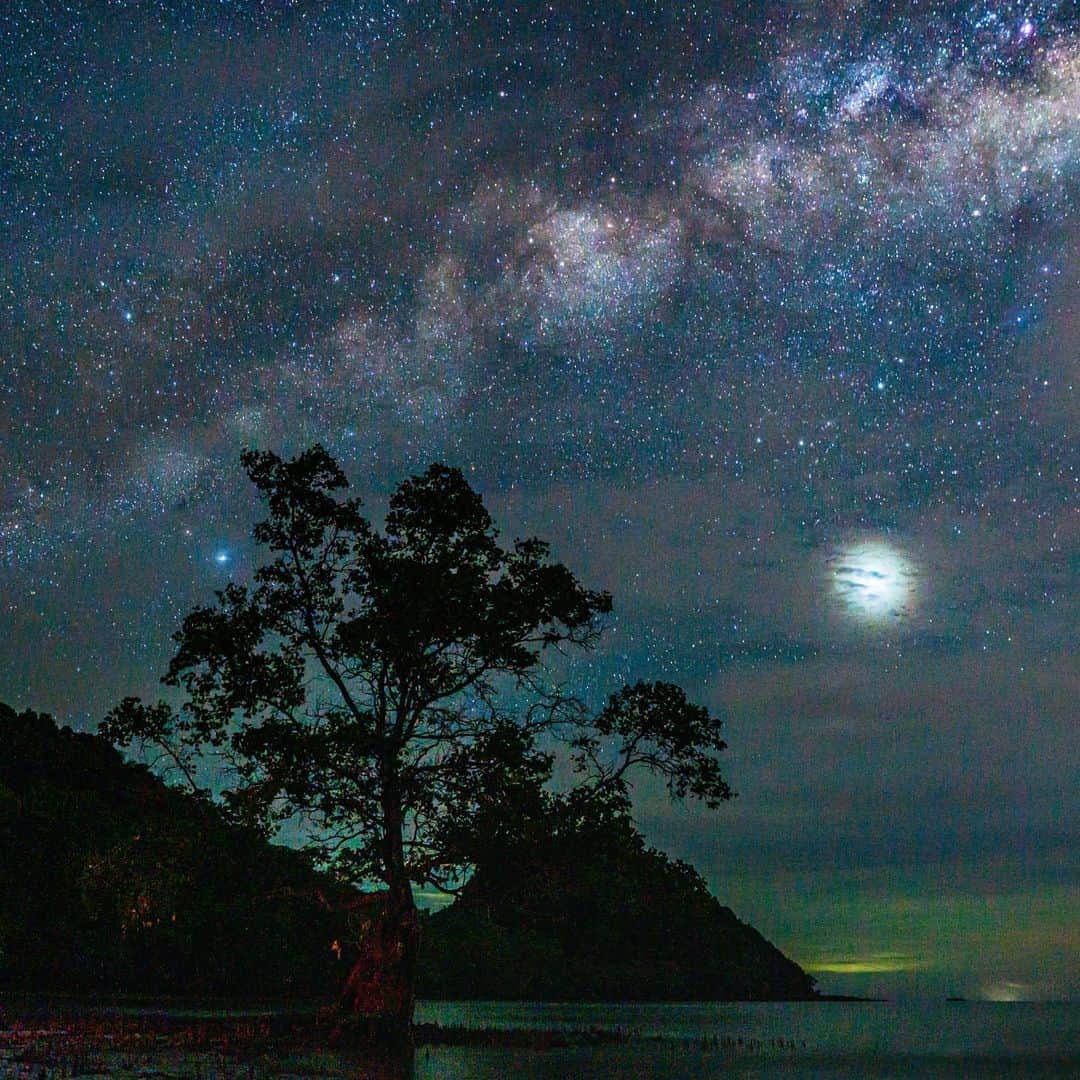 Image credit: @azreenyunus10 via Instagram
Not far from here are multiple caverns and natural rock formations, including an especially eye-catching one called Heaven's Gate, or Gerbang Laut Pulau Mawar in Malay. Overlooking a rocky beach on one side and the South China Sea on the other, this huge natural stone arch resembles an otherworldly portal with its gaping 'mouth'. 

The caverns make for great IG-worthy shots too.
Image credit: @ismailhasyimi_ via Instagram
How to get here: Whether you're driving a private vehicle or hailing a ride, you can park or get off at Jalan Penyabong Carpark. From here, you can make your journey to Pulau Mawar after crossing Pantai Mawar. 
---
---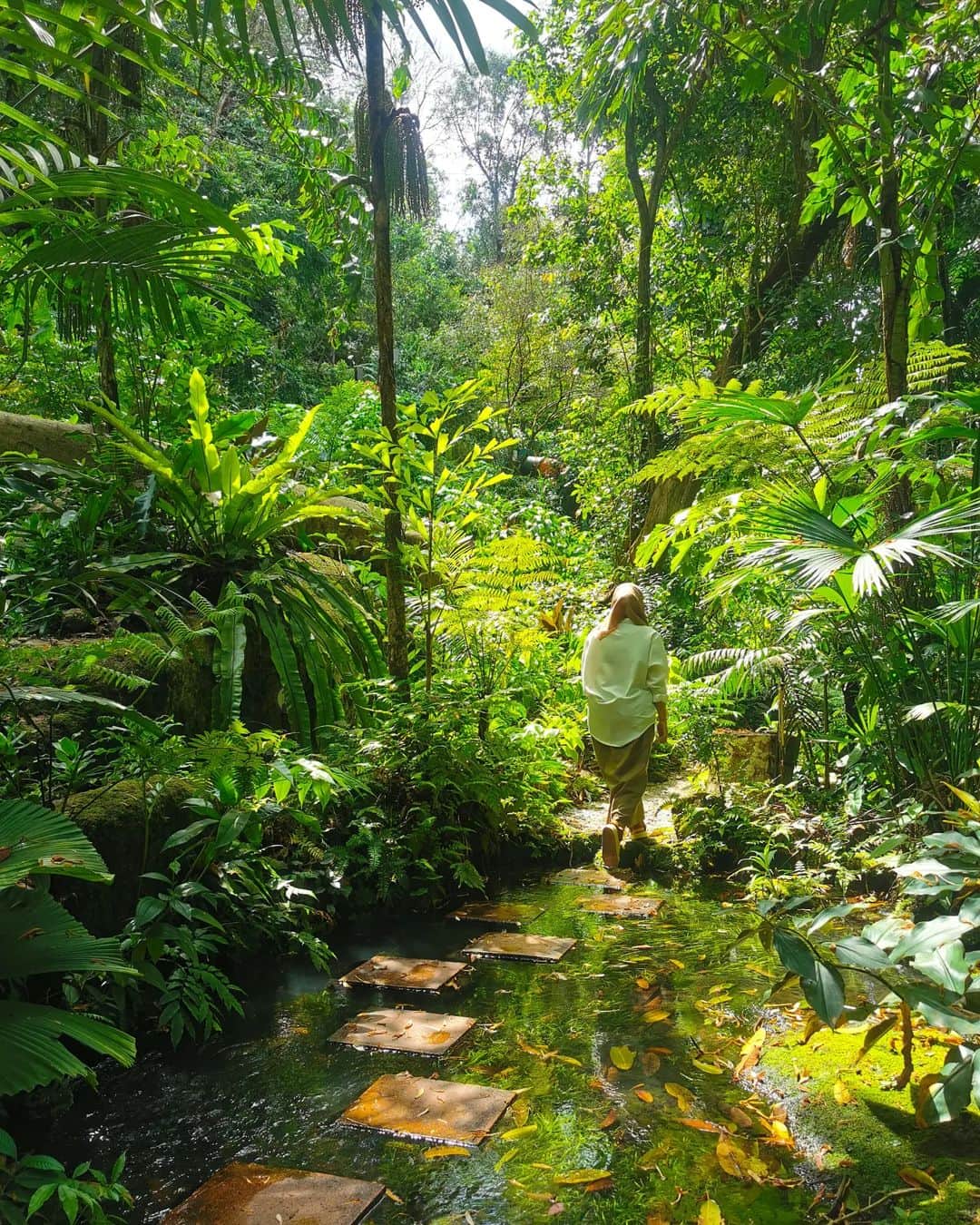 Image credit: @ayunisxx via Instagram
If you feel saturated from inhaling all the piquant street food in bustling George Town, give your senses a break by taking a leisurely stroll through Tropical Spice Garden in Teluk Bahang. Dubbed 'Asia's Hidden Eden', this bio-diverse living museum is home to over 500 flora species from across the region, spread out across five landscaped zones.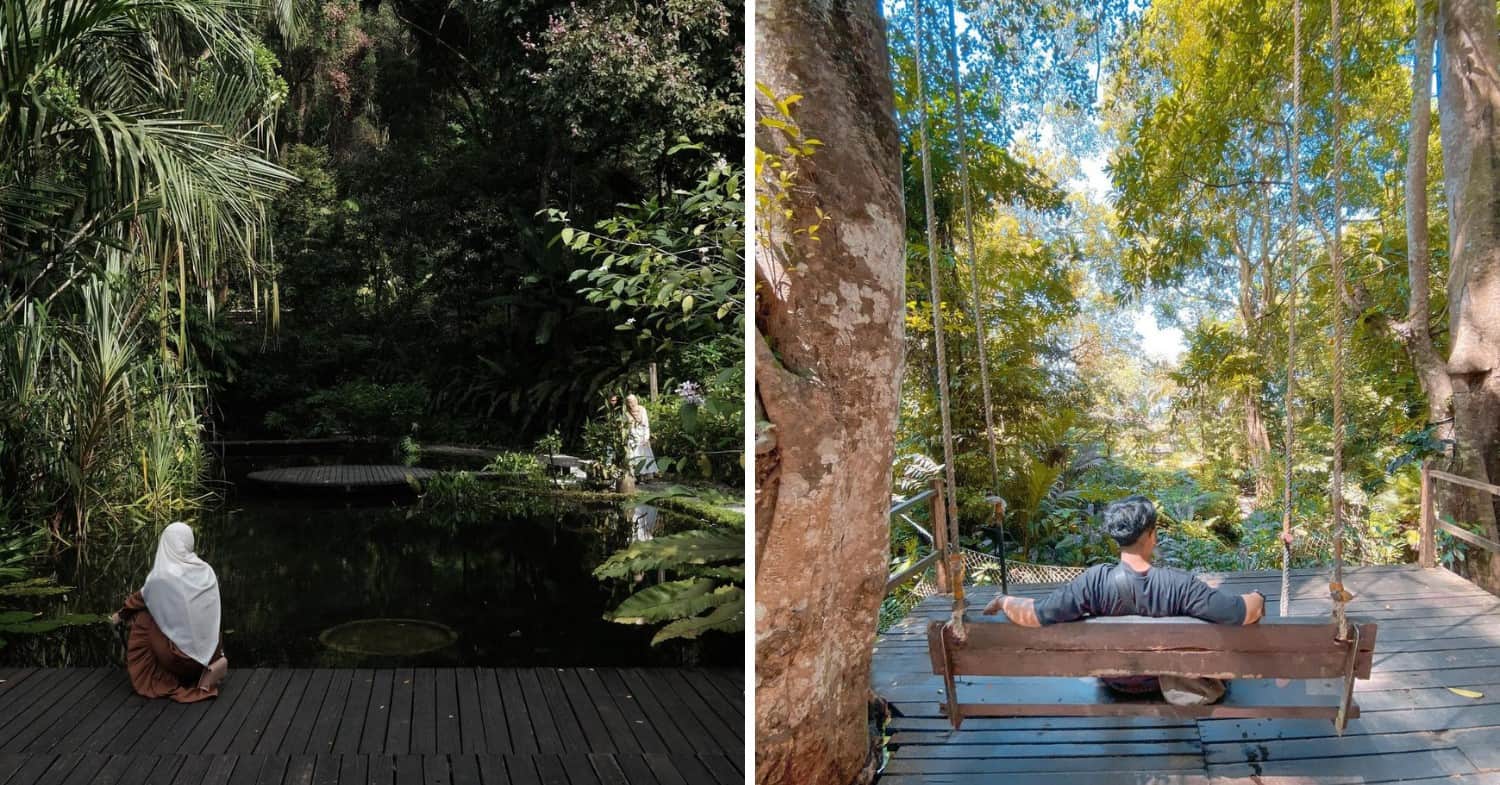 Image adapted from: @sengchonglim via Instagram, @hajidazhar via Instagram
There is no arduous walk or trek involved in making your way here. You are free to explore the tranquil and well-shaded garden at your own pace, take periodic breaks at benches at various spots, and make your way leisurely over a centrepiece pond on stepping stones.
Else, opt for a guided tour of the garden at an additional fee to learn more about the various plant species that hide out here. A free Audio Guide is available to visitors in seven languages, including English and Japanese.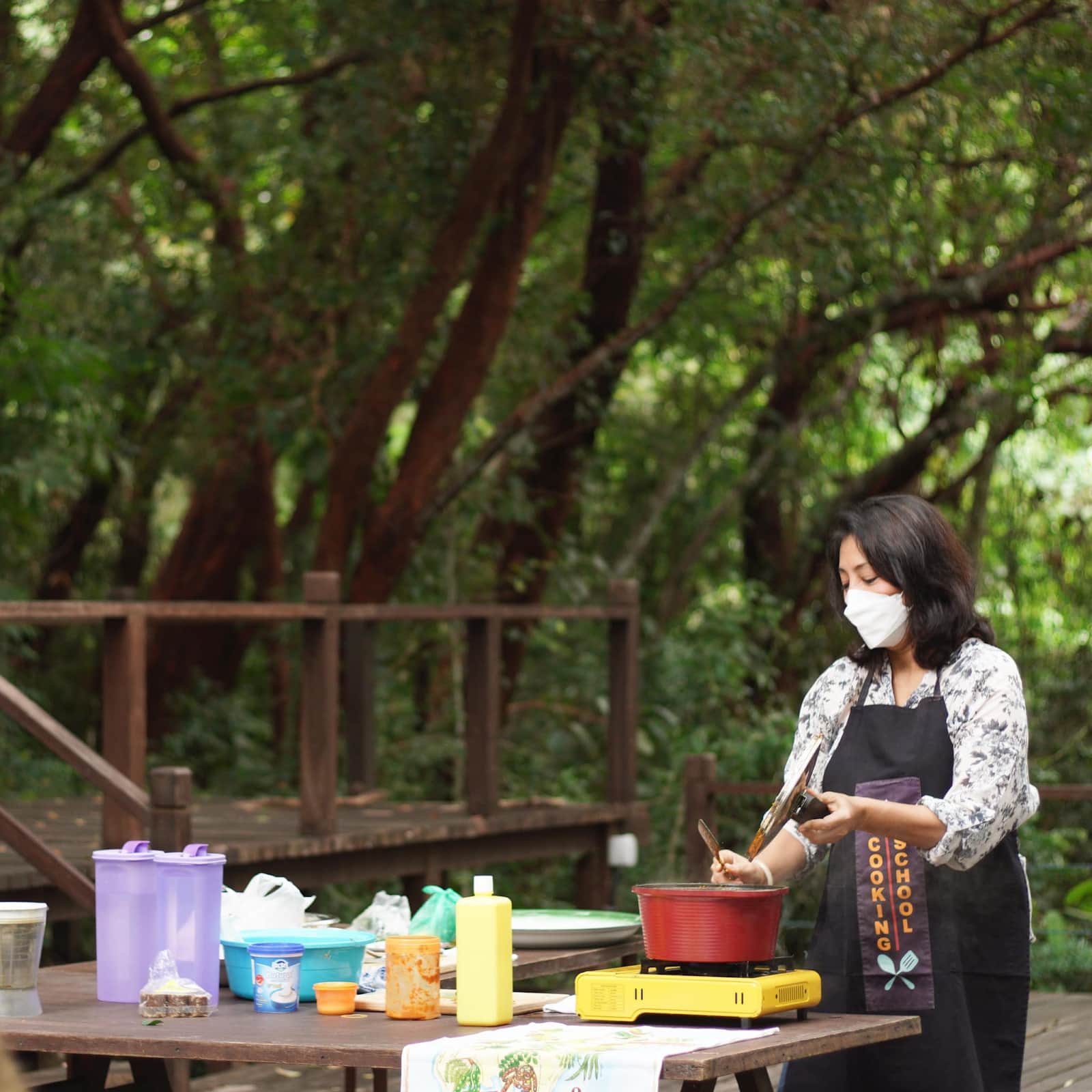 Image adapted from: Tropical Spice Garden via Facebook
On the weekends, Tropical Spice Garden is known to host bazaars and yoga sessions at their Red Grove Deck. Another weekly staple is their Community Gardening on Tuesdays and Fridays between 10am-12pm, where you can get your hands dirty and try your hand at gardening.
There's also a Culinary Adventures (from RM150/pax) experience, which includes a guided tour of the garden followed by a hands-on cooking class. You can check out their online calendar here to find out more about their latest events. 
Admission tickets can be purchased online here.
Address: Lot 595 Mukim, 2, Jalan Teluk Bahang, 11050 Teluk Bahang, Pulau Pinang
Opening hours: Mon-Thu 9am-4.30pm | Fri-Sun 9am-6pm
Contact: Tropical Spice Garden website
---
Things to do in Malaysia for the year-end holidays
---
If you want to explore Malaysia beyond its popular shopping malls and bustling day-trip hotspots, then these attractions might just be perfect for you. With no plane ticket required, you can still embark on exciting and eye-opening adventures at these hidden gems.
So, bookmark this list and start securing your tickets to cap off 2023 on a high note.
For more travel recommendations, check out these 60 things to do in Melaka and 52 things to do in Johor Bahru.
---
This post was brought to you by GlobalTix.
Cover image adapted from: @nurakmarina via Instagram, The Smart Local Malaysia, @joanchon via Instagram, @mudinjr97 via Instagram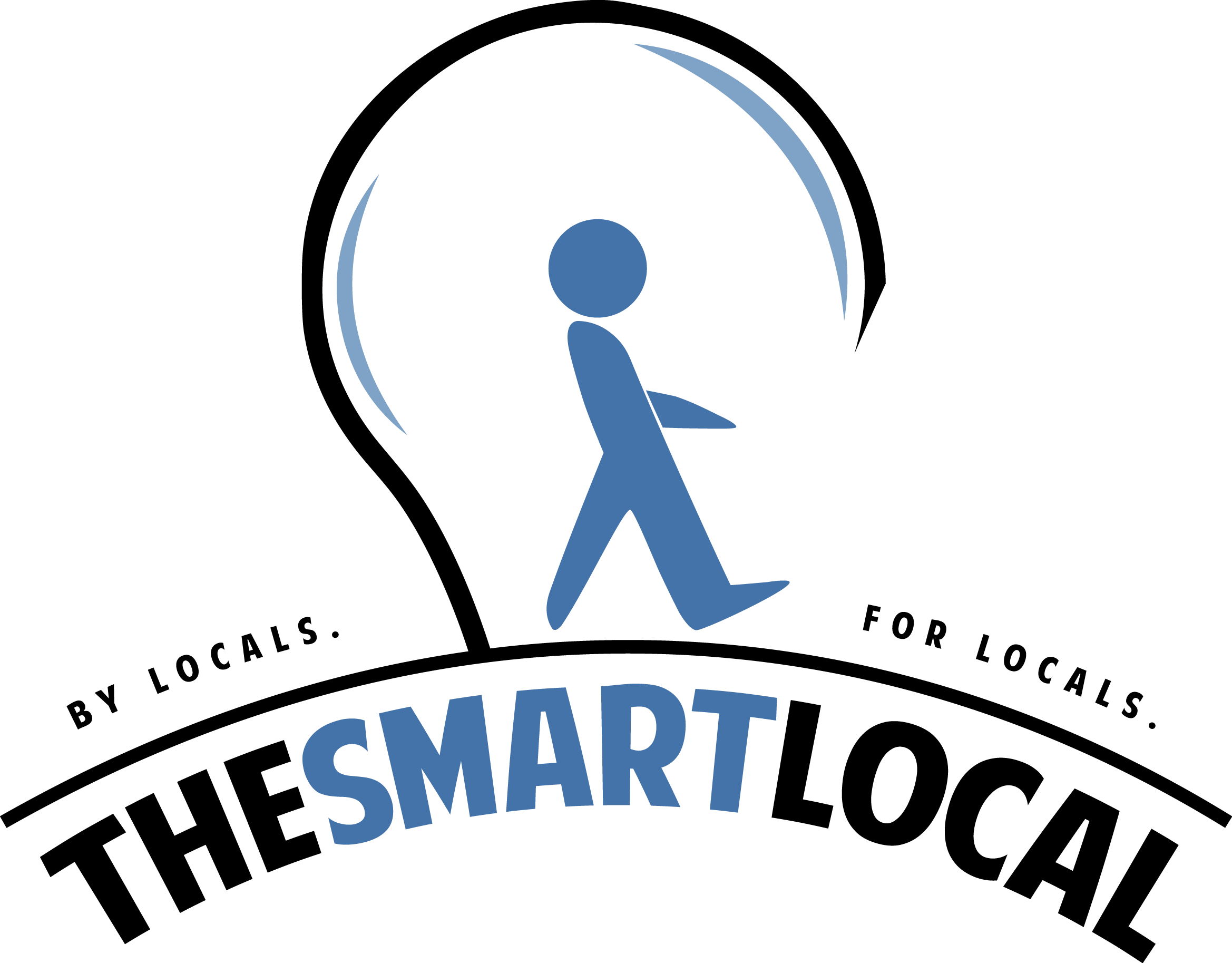 Drop us your email so you won't miss the latest news.