Akemi Uchi has 20% off bedsheets & home items till February 2022
---
As festive celebrations are just a few sleeps away, many of us are likely in spring cleaning mode. Reunion dinners and house visits are now allowed, which means we've likely thought of going beyond our regular dusting and rearranging of furniture.
If you're thinking of refreshing your home with brand new items to impress your guests, look no further than Akemi Uchi. This store has a wide range of quality bedsheets, scented candles, faux potted plants and more to help you add style and comfort to your home this new year. 
From now till February 2022, they'll be having 20% storewide discounts so you can score great deals on these items. 
We've trawled through Akemi Uchi's site to pick out our top finds below.
---
20% off quality bedsheets in minimalist neutral shades
---
If one of your 2022 resolutions is to be well rested, check out Akemi Uchi's collection of bedsheet sets comprising bed linens, pillow cases, bolster cases, and quilt covers. 
They are made with materials such as cotton sateen and Tencel™ Lyocell which feel super soft and will help you achieve peaceful slumber through the night.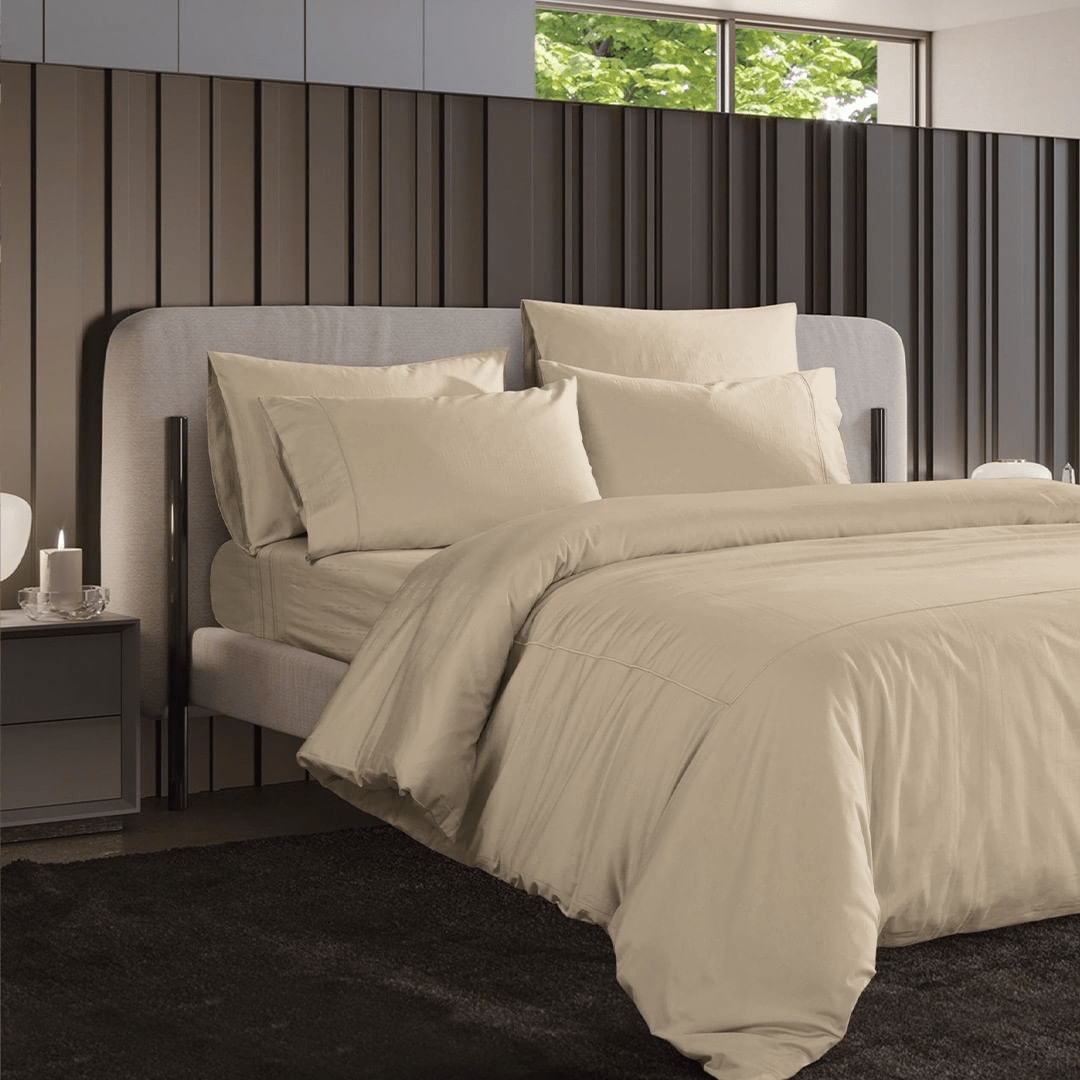 Image credit: @akemiuchi.official
Their bedsheets come in an array of restive colours and designs to easily fit into any bedroom setup. Choose from four style collections – Contemporary, Modern luxe, Industrial, and Never Out Of Trend (NOOT) – that'll turn any bed into one straight out of a hotel room. 
Find bedding sets for super single, king, and queen beds – with options to purchase individual bolster cases, pillow shams, and pillow cases – from these collections.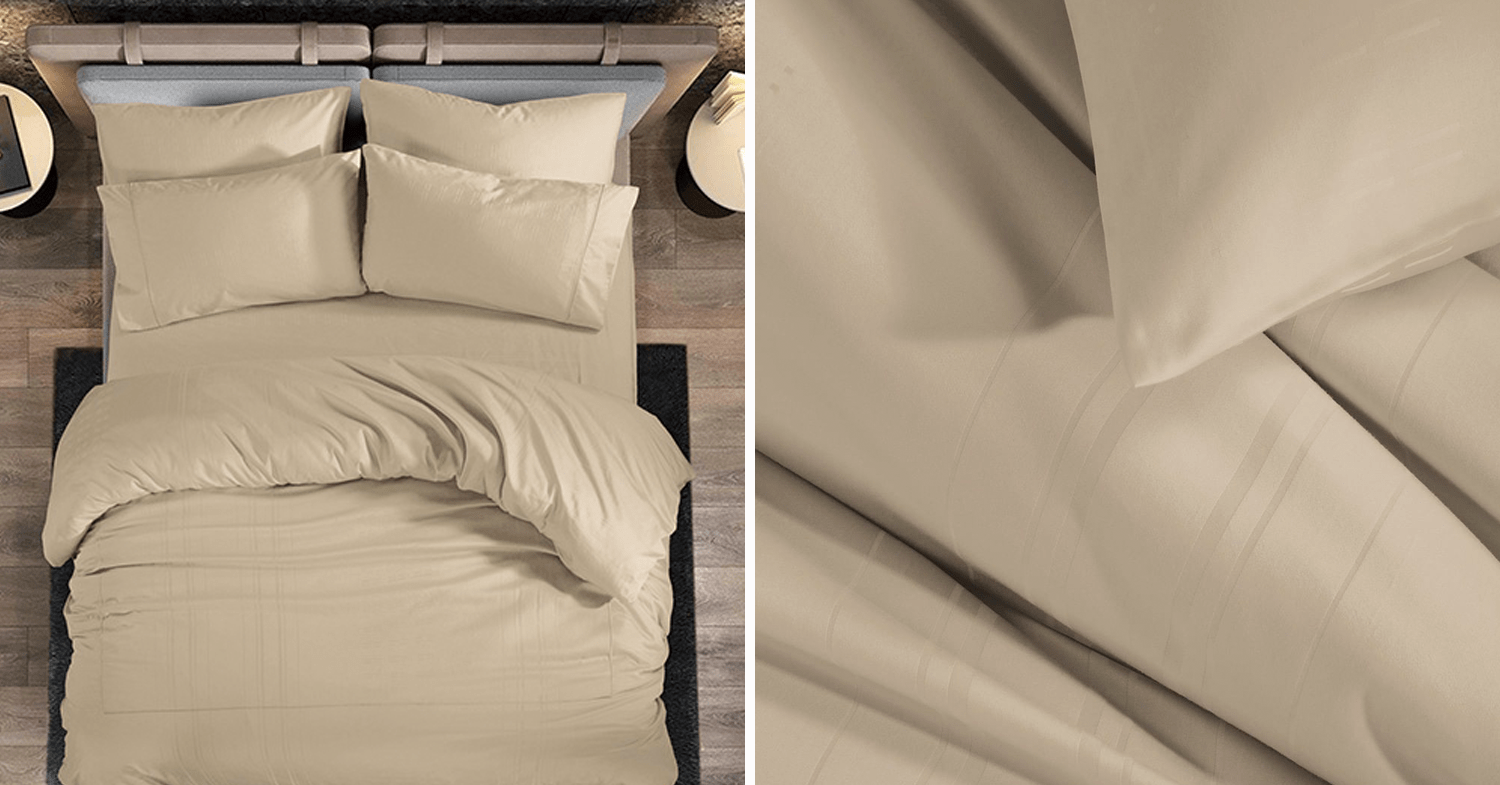 Bedlinen Flou Kieran Bleached Sand
Image credit: Akemi Uchi 
For starters, their Bedlinen Flou Kieran (from RM199) comes in a timeless "Bleached Sand" beige, and a calming "Aquifer" teal. This bedsheet set is made with smooth cotton sateen, and has a minimalist embroidery pattern throughout. 
The Bedlinen Flou Jaylen (from RM199) is another set made of the same fabric, but with richer colour options such as Withered Rose and Rugby Tan for a more rustic look.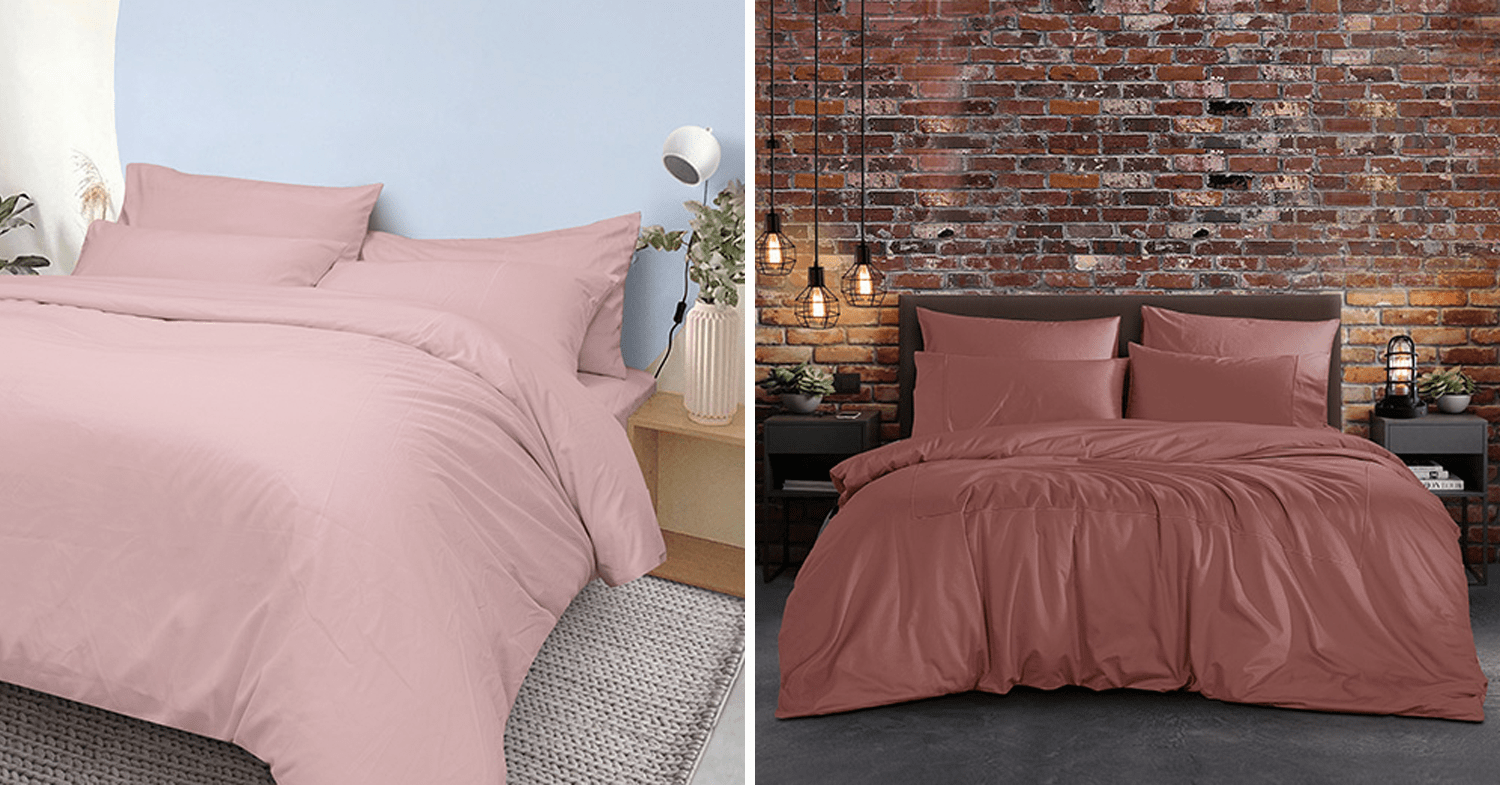 Bedlinen Beryl in Potpourri and Bedlinen Flou Jaylen in Withered Rose
Image credit: Akemi Uchi and Akemi Uchi
Those interested in more vibrant colours can browse their eco-friendly Bedlinen Beryl (from RM85) made from recycled materials, but are nonetheless soft to the touch. This is available in inviting, minimalist pastel tones such as "Potpourri" pink and Icelandic Blue.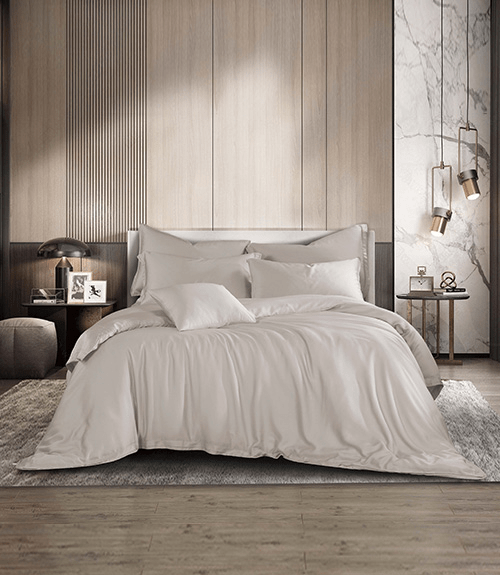 Image credit: Akemi Uchi
The Bedlinen Beverly (from RM479) is also made from soft Tencel™ Lyocell fabric that'll give your current bed setup an elevated luxurious feel. It boasts a simpler design with delicate embroidery and elegant colour options: Silver Gray and White Alyssum.
---
Calming home fragrances & aesthetic decor items
---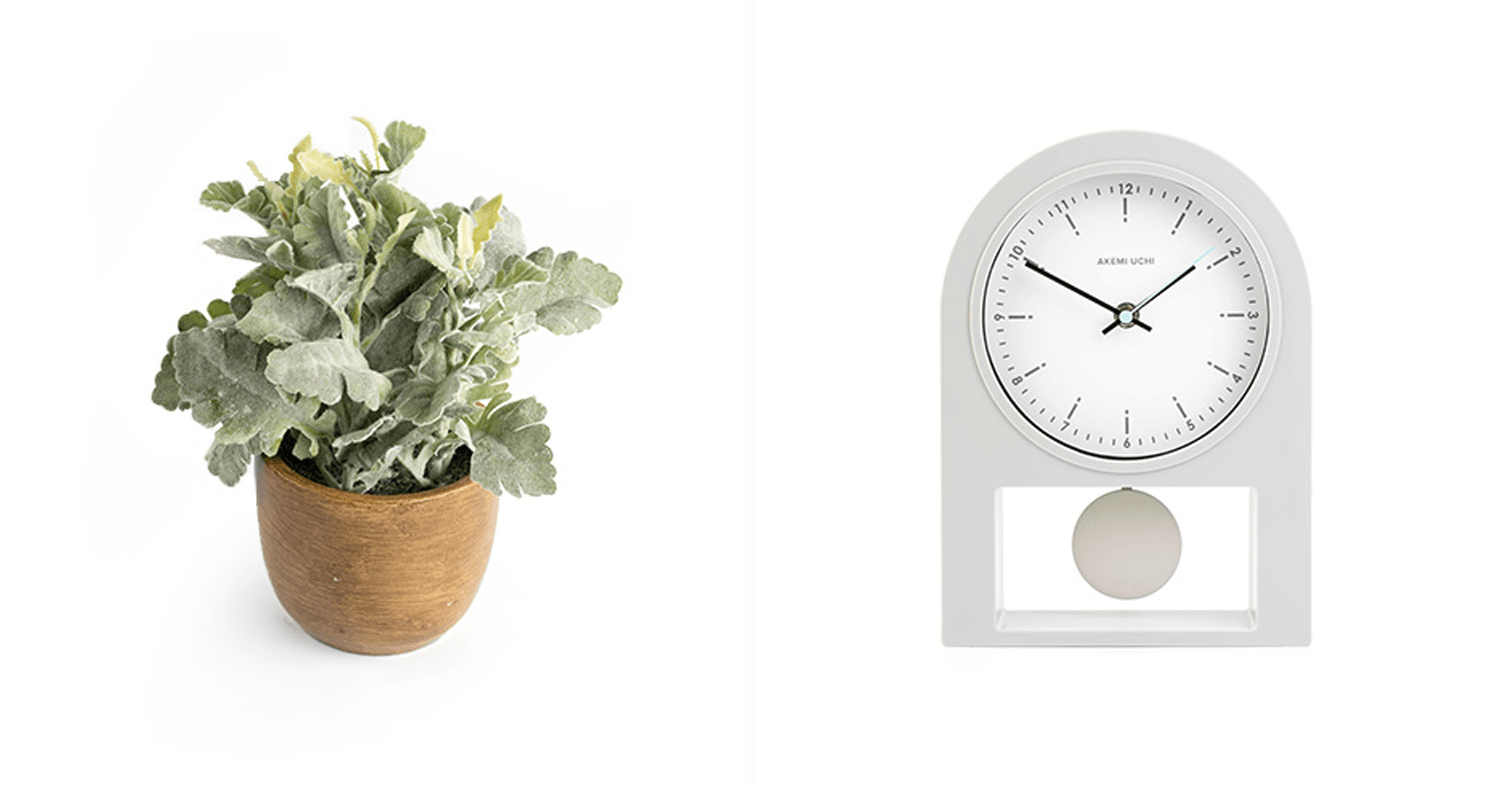 Flocked Dusty Miller (RM129) and Greta (RM76)
Image credit: Akemi Uchi and Akemi Uchi
Apart from their bedding collections, Akemi Uchi also carries a range of home decor items, such as faux potted plants, tealight candle holders, and fragrances to spruce up your home after your annual spring cleaning.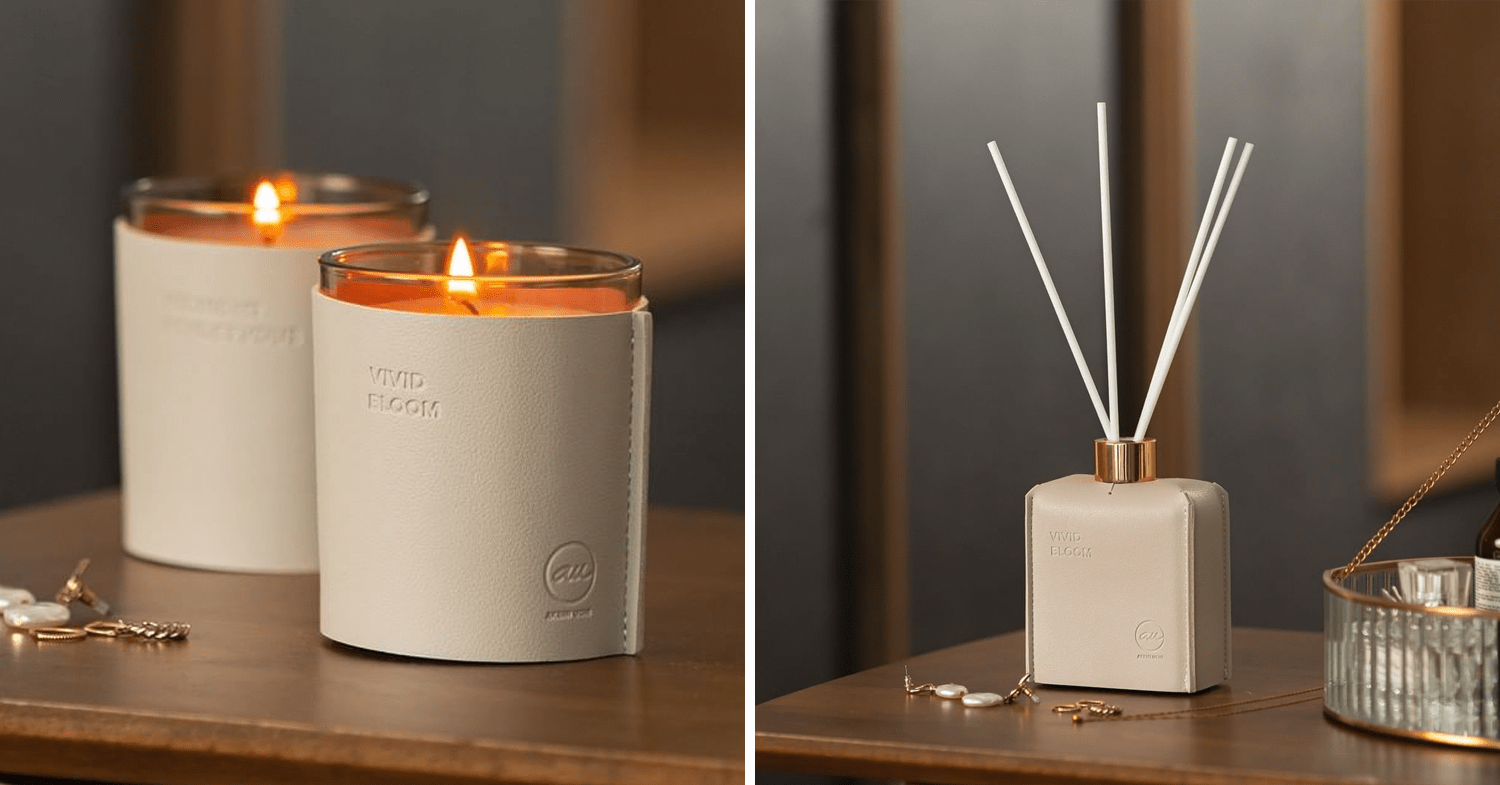 Image credit: @akemiuchi.official 
Scented candles (from RM55/each) in alluring scents such as Vivid Bloom, Cashmere Cream and Midnight Rendezvous from their Modern Luxe collection, is another great way to freshen up your home. Each candle sits in an elegant leather holder, and burns up to 38 hours to permeate your living spaces with their pleasant scents.
The same scents are also available in reed diffuser bottles (RM75) with the same leather holders, if you prefer to go flameless.
---
20% storewide discount at Akemi Uchi in February 2022
---
Akemi Uchi is a home decor store in Malaysia that aims to be environmentally friendly without sacrificing chicness or elegance. 
With festive celebrations just a few days away, the brand is having a 20% storewide discount to help you start your new year off with their range of products, including their well-loved bedlinens. As members, you'll get to enjoy this discount till end-February.
So if you're looking to give your living space a luxe makeover, now is the time to drop by Akemi Uchi's outlets or online site to hunt for quality home bedding and decor items.
Read more here: 
---
This post was brought to you by Akemi Uchi. 
Cover image adapted from: @akemiuchi.official and @akemiuchi.official 
Get more stories like this!
Drop us your email so you won't miss the latest news.