BookXcess in MyTOWN Shopping Centre, Cheras
---
Malaysians aren't big on buying books, but we surely enjoy visiting bookstores with an artistic twist in their decor, such as towering bookshelves and plenty of artwork. In-house cafes and restaurants are always a draw, as they enable us to do so much more than just buying and browsing books in the store.
BookXcess's new outlet in MyTOWN Shopping Centre does just that as it lures people in with its uniquely designed space that offers more than 170,000 books along with eye-catching artworks, vibing music and good food all in one place.
---
Changing the concept of retail bookstores
---
Book lovers may be familiar with BookXcess. The bookstore chain began operating in 2007 and is known for affordable and creative bookselling in Malaysia.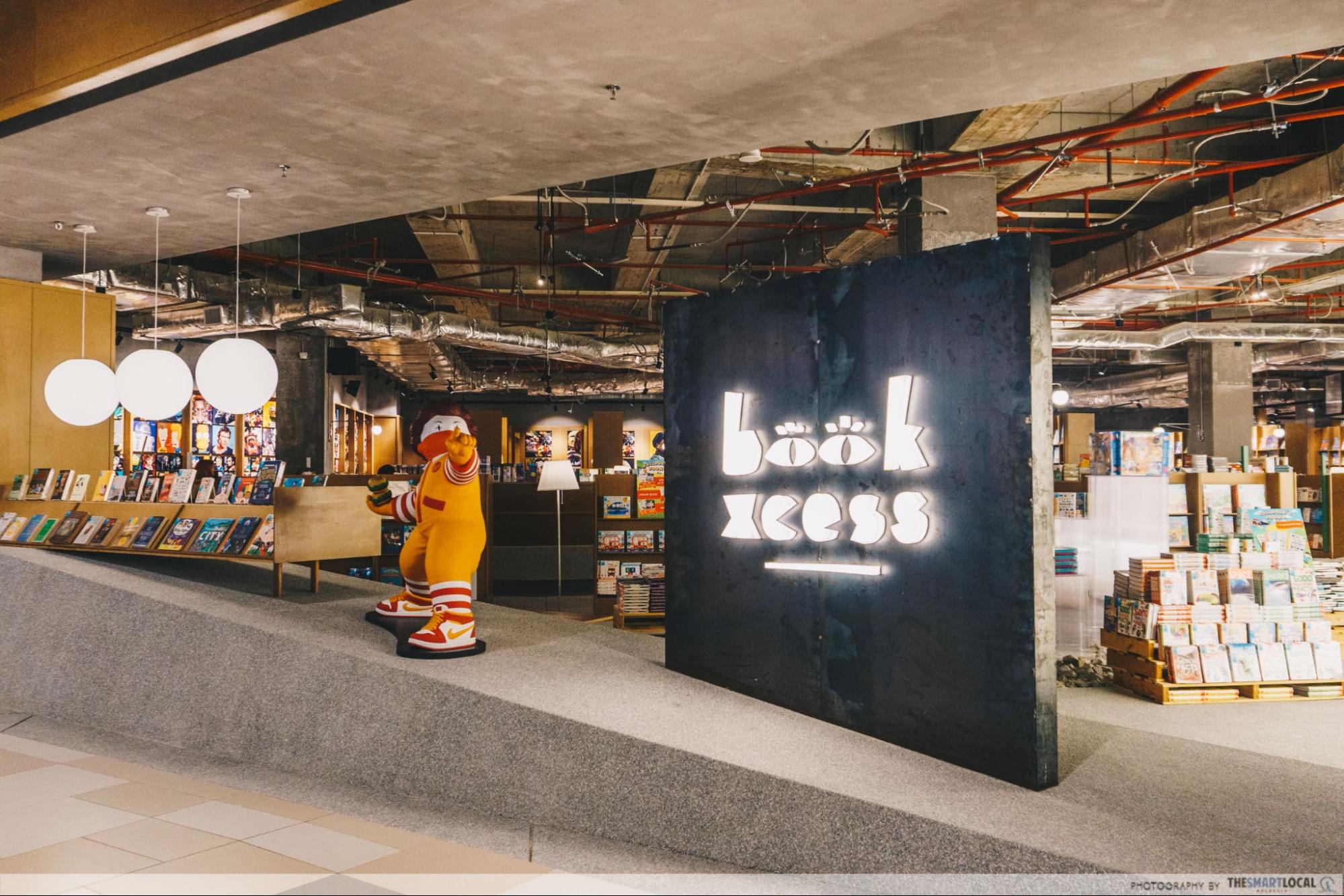 However, the newly opened 31,200 sqft outlet in Cheras, being the largest in KL, guarantees to offer a one-of-a-kind experience for everybody. The naturally lit expanse of space is creatively divided to lead visitors from one section to another.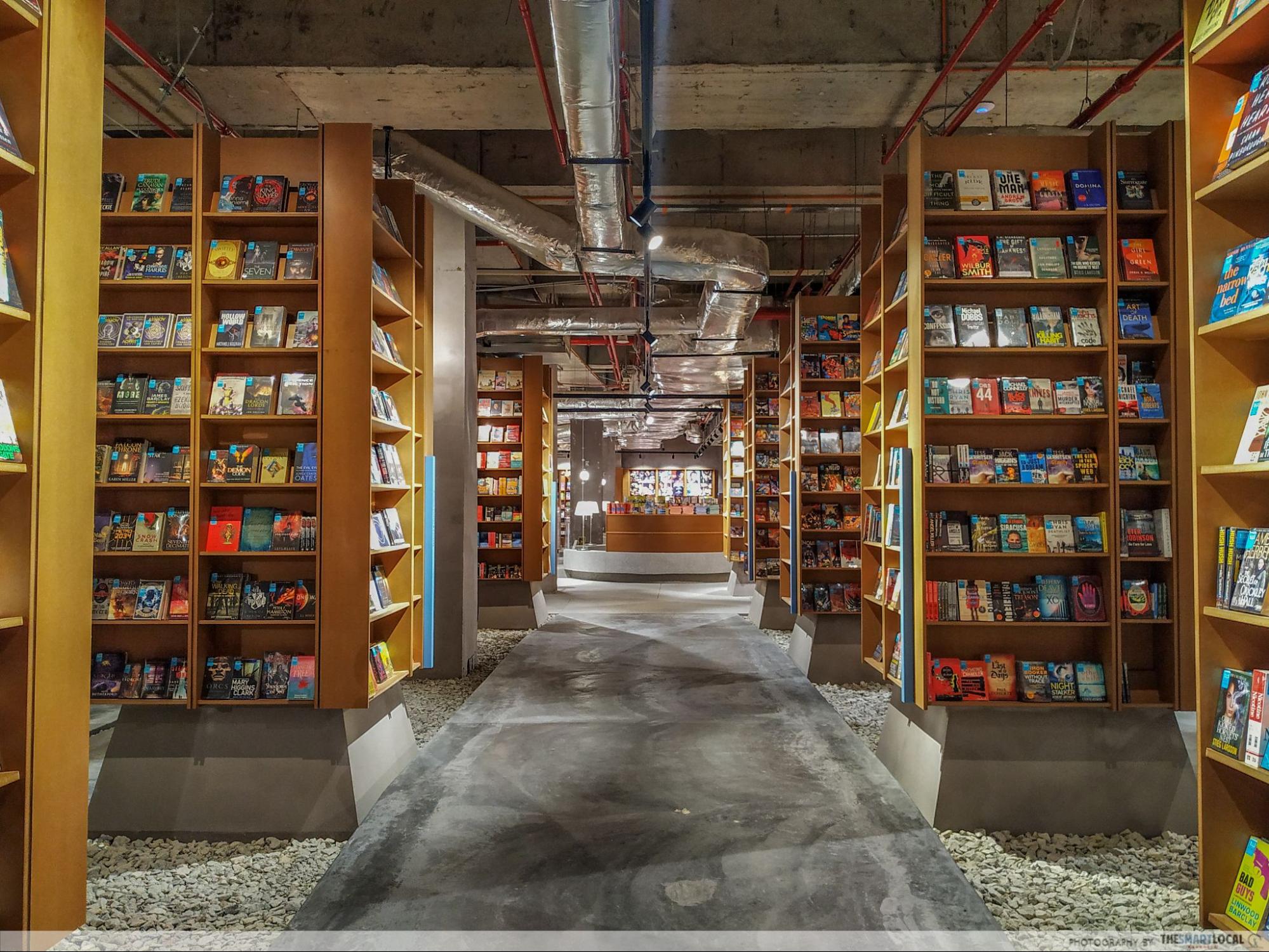 As you walk into the store, you can see books displayed on towering shelves built on stoned pathways in the centre of the space. There's also an ingeniously designed two-level Piazza that invites customers to take a break and chill whilst enjoying the magnificent view of the city skyline.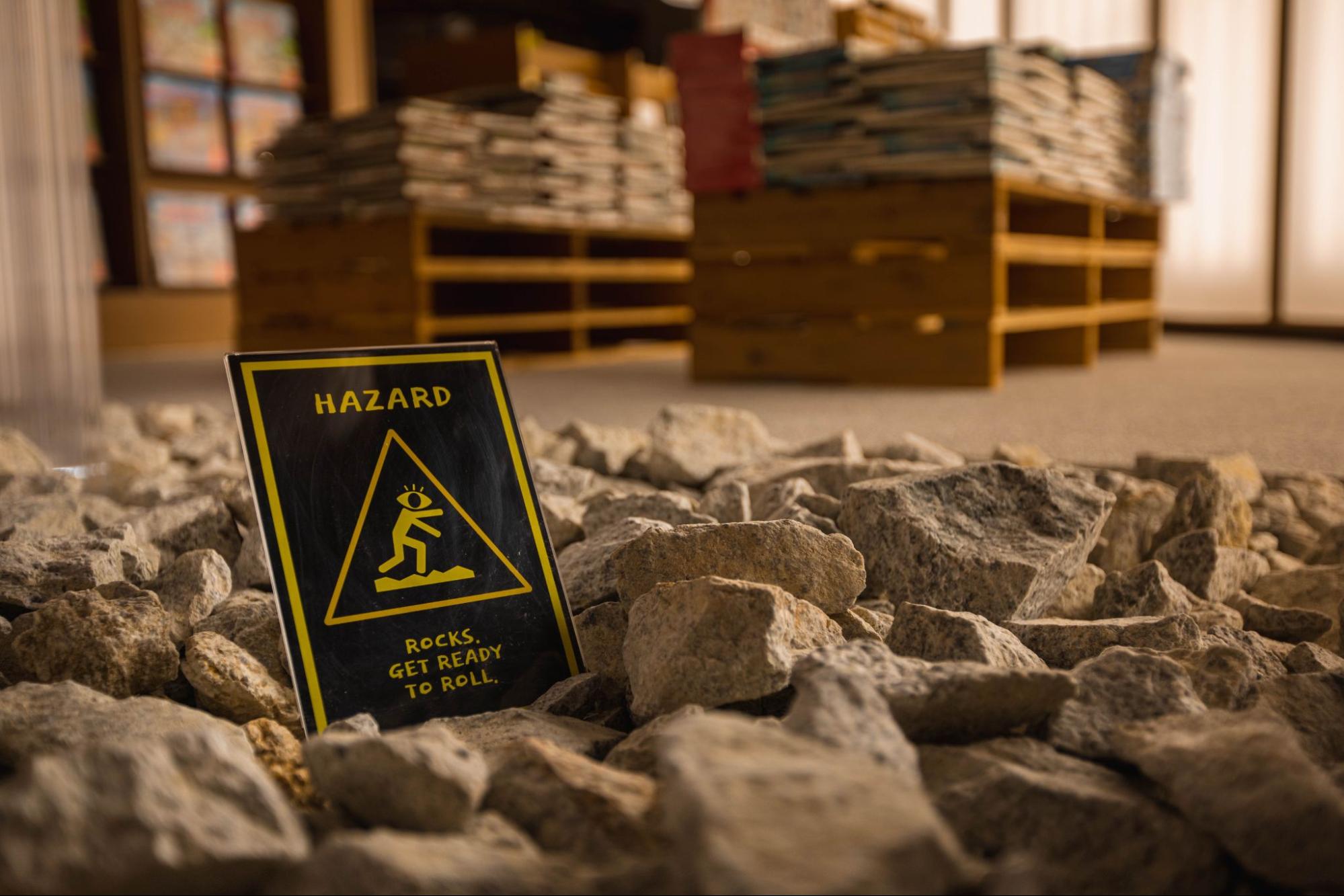 Image credit: BookXcess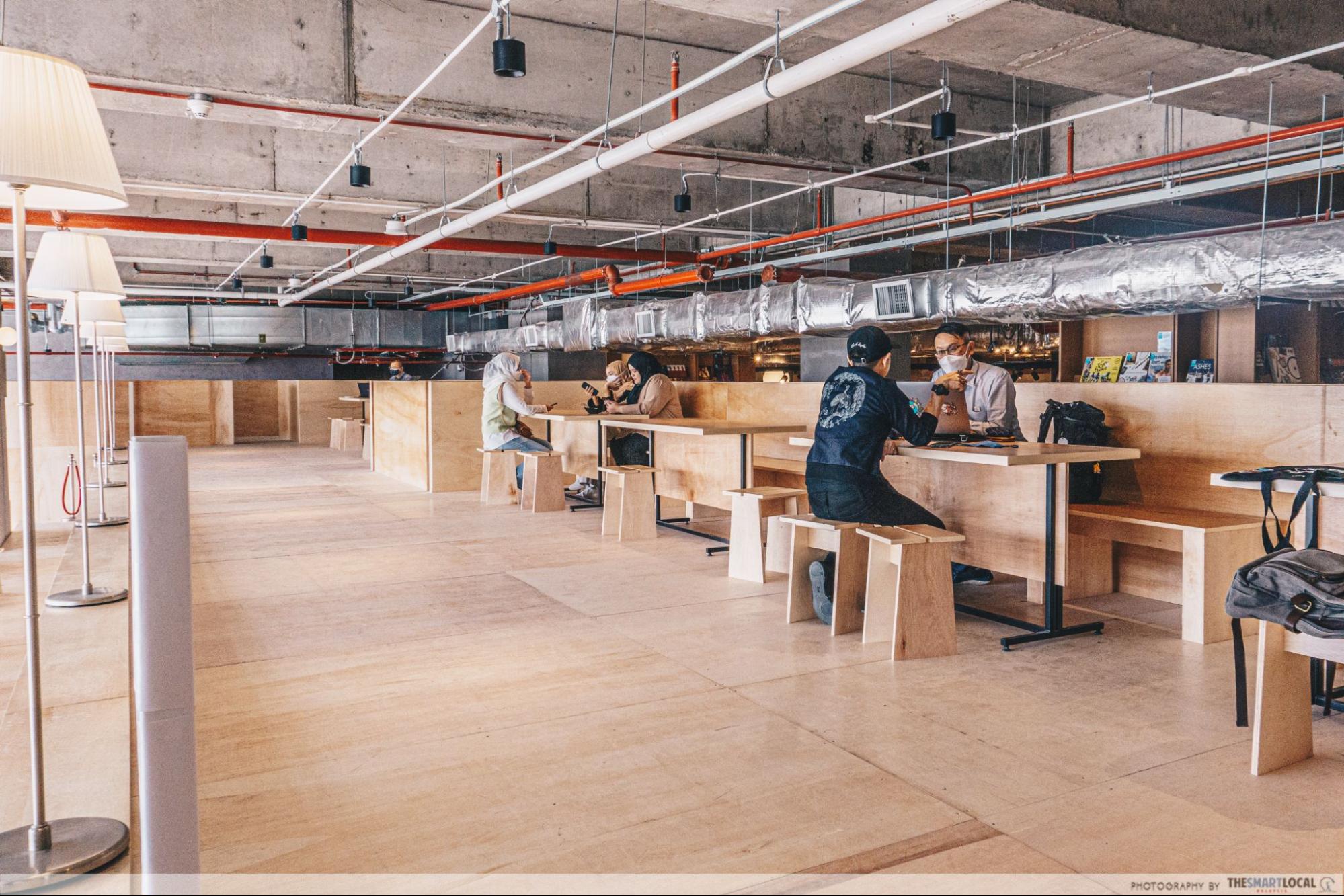 The unique section also doubles up as a co-working space with free wifi for people to enjoy. There is also a dedicated section for stationery with an array of colourful notepads (RM9.90) and pens (for as low as RM1.30), sold within the bookstore so you never have to worry about running out of writing material here.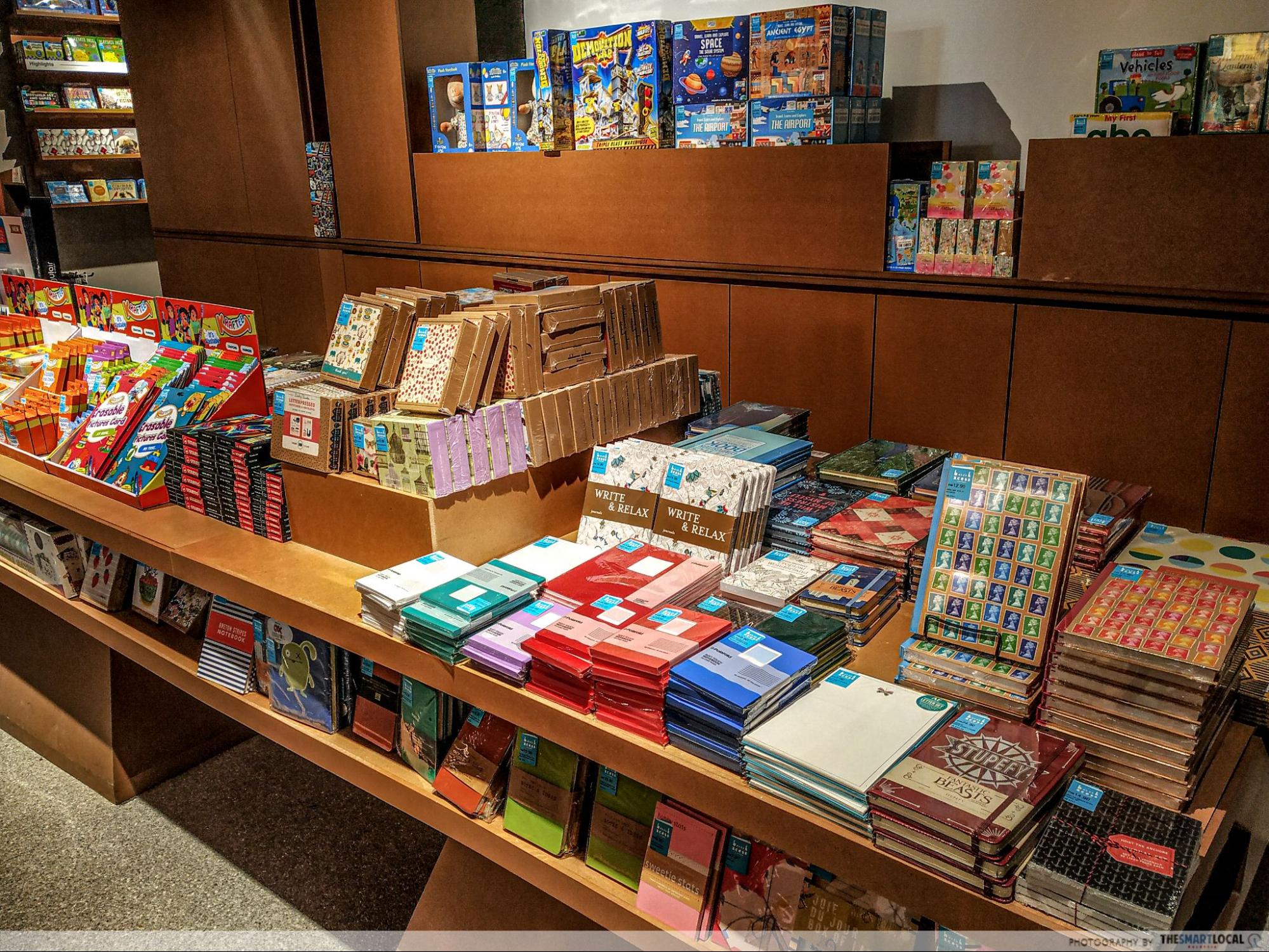 ---
Art, art and art at every corner
---
BookXcess in MyTOWN is so much more than just a typical bookstore because, at every turn, you're in for a surprise.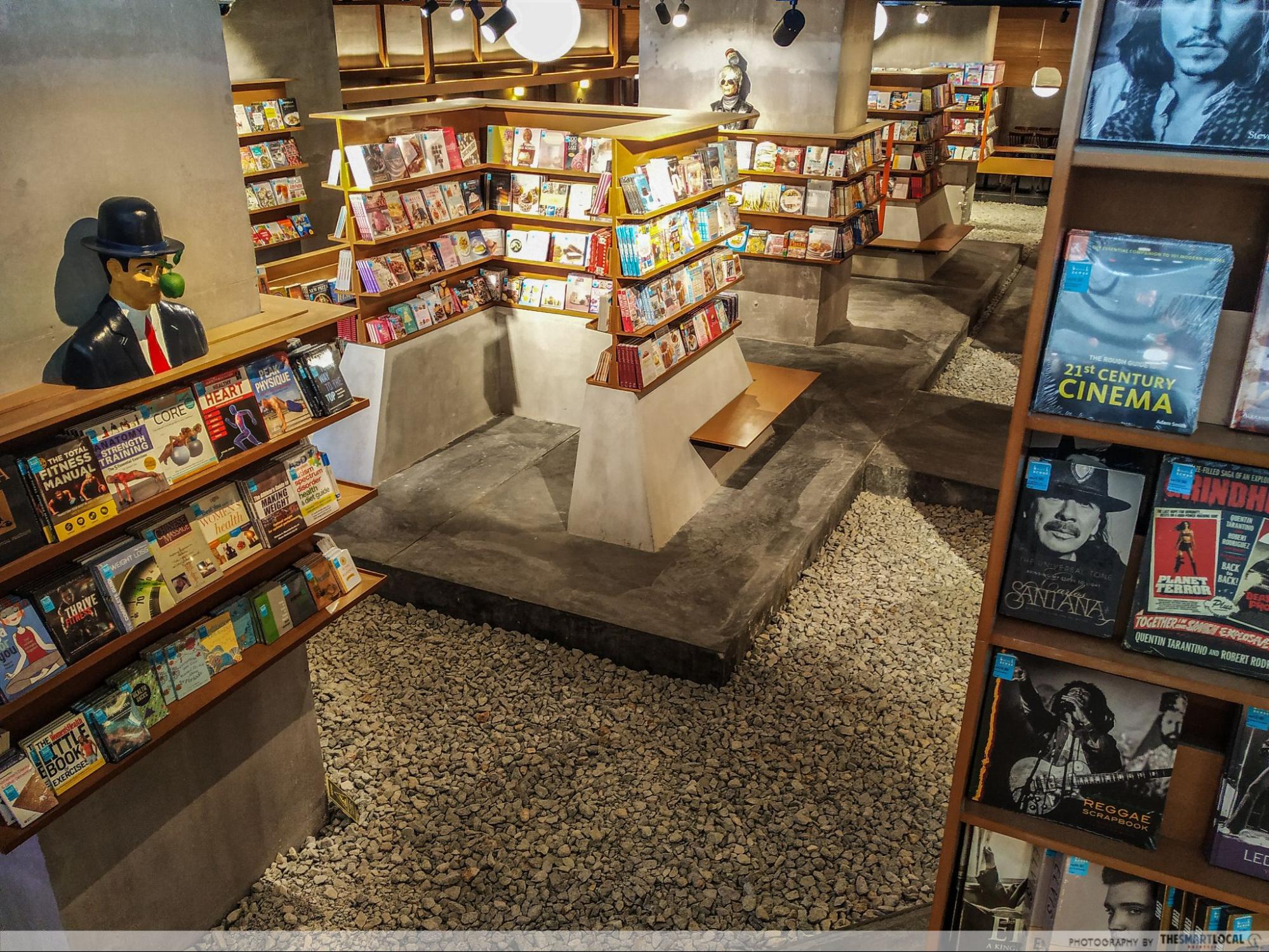 There are colourful sculptures placed randomly on top of the bookshelves, installations of artwork that mimics the designs of traditional Malay houses at a dedicated corner and a piano for music lovers.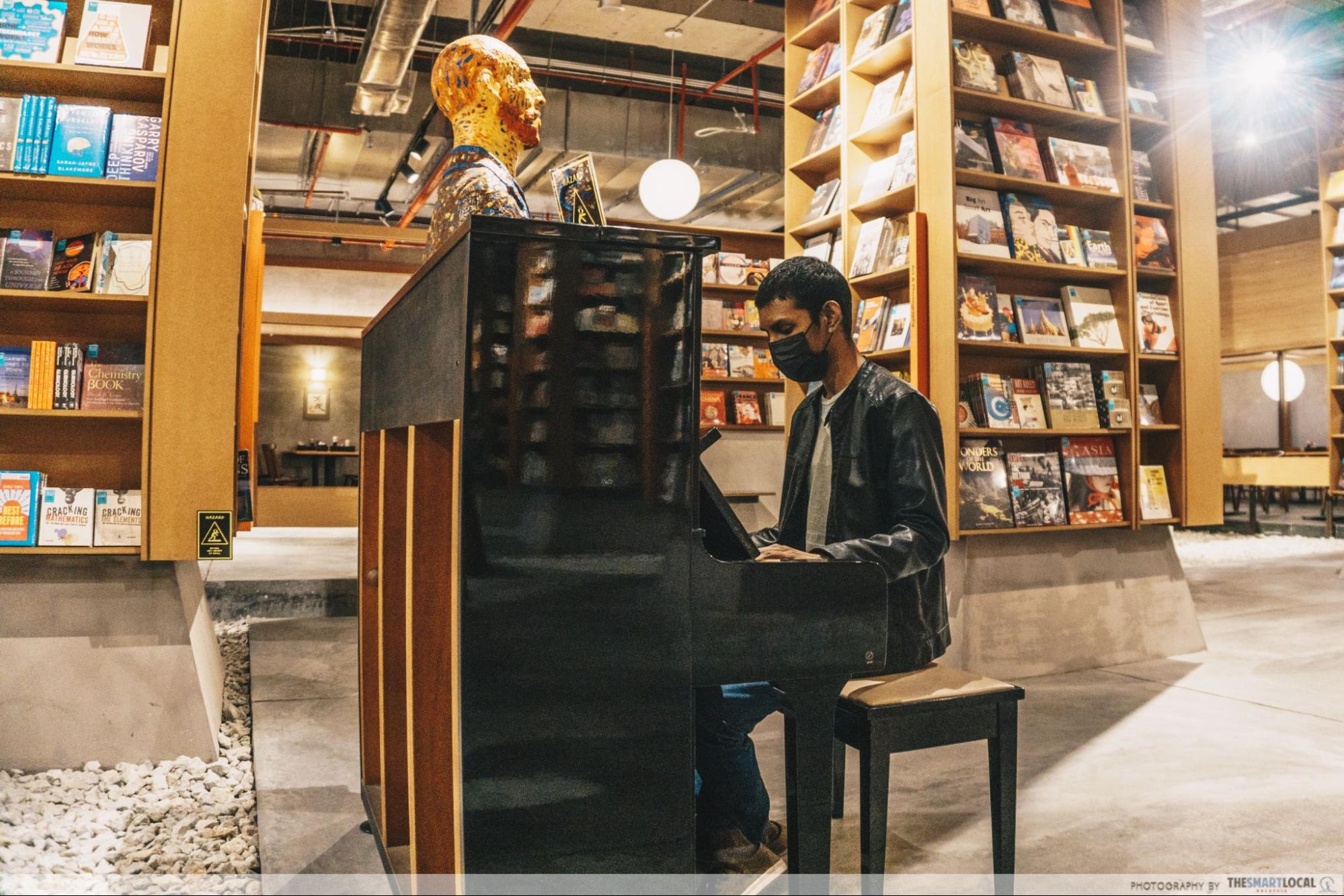 To add to that, there are also hand-painted mini mouse characters on the walls, a bathtub with waterproof bath books and a life-sized baby Elephant Parade statue which kids will love. These are placed on rocky stones for decorative purposes so keep an eye out for children running around them.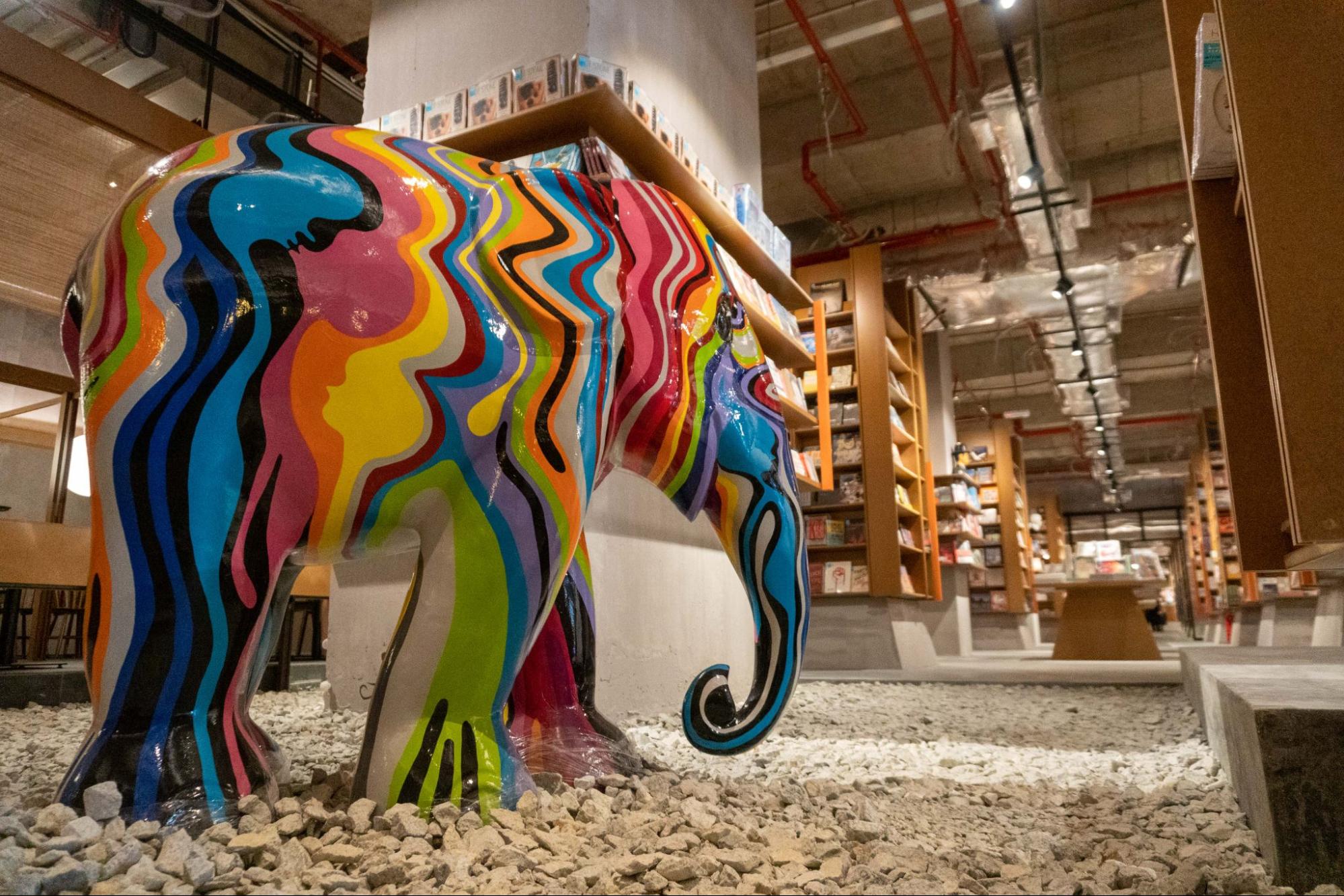 Image credit: BookXcess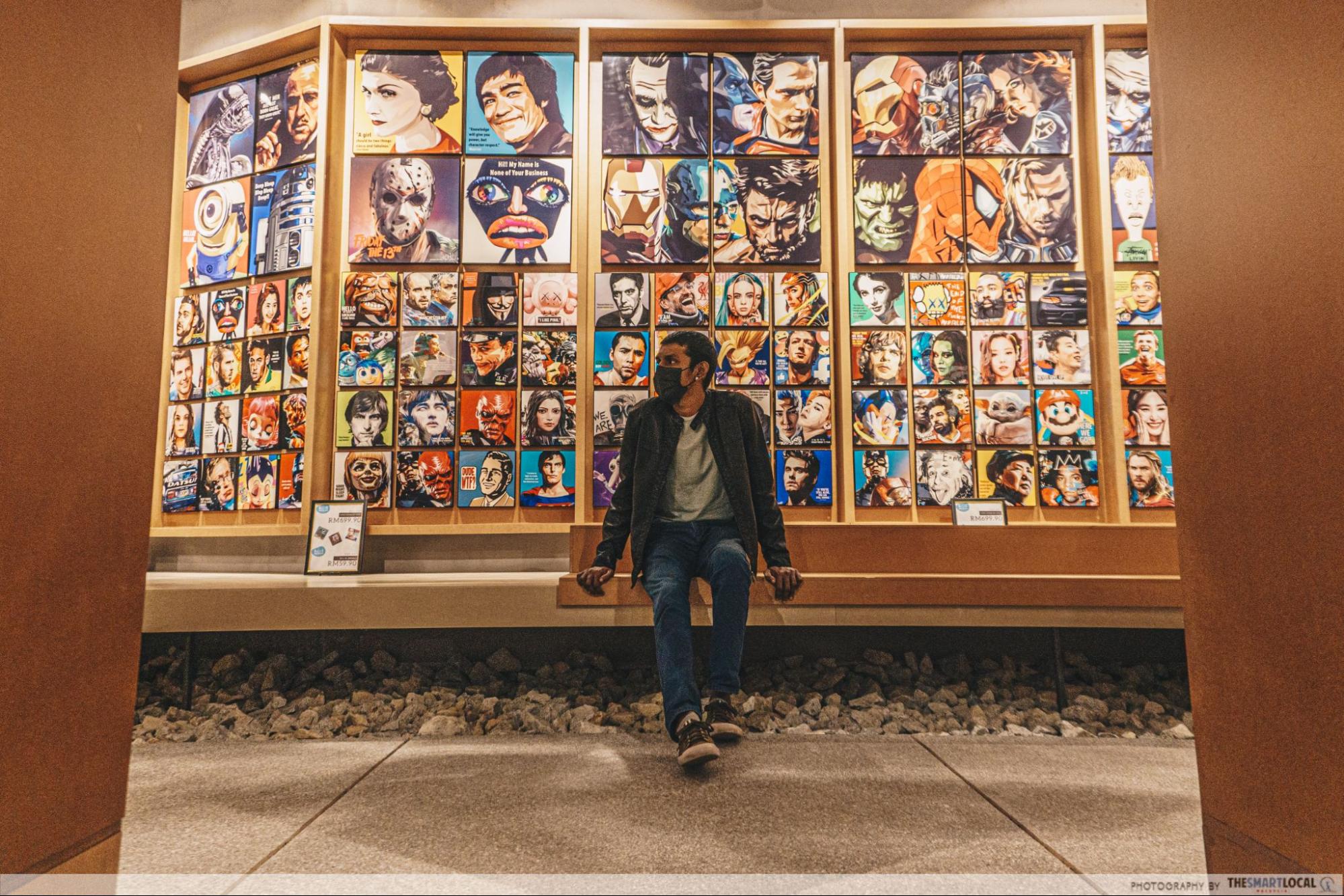 The entire bookstore has plenty of IG-worthy spots for one to take photos while browsing for books or gazing at the overall aesthetics of the retail space.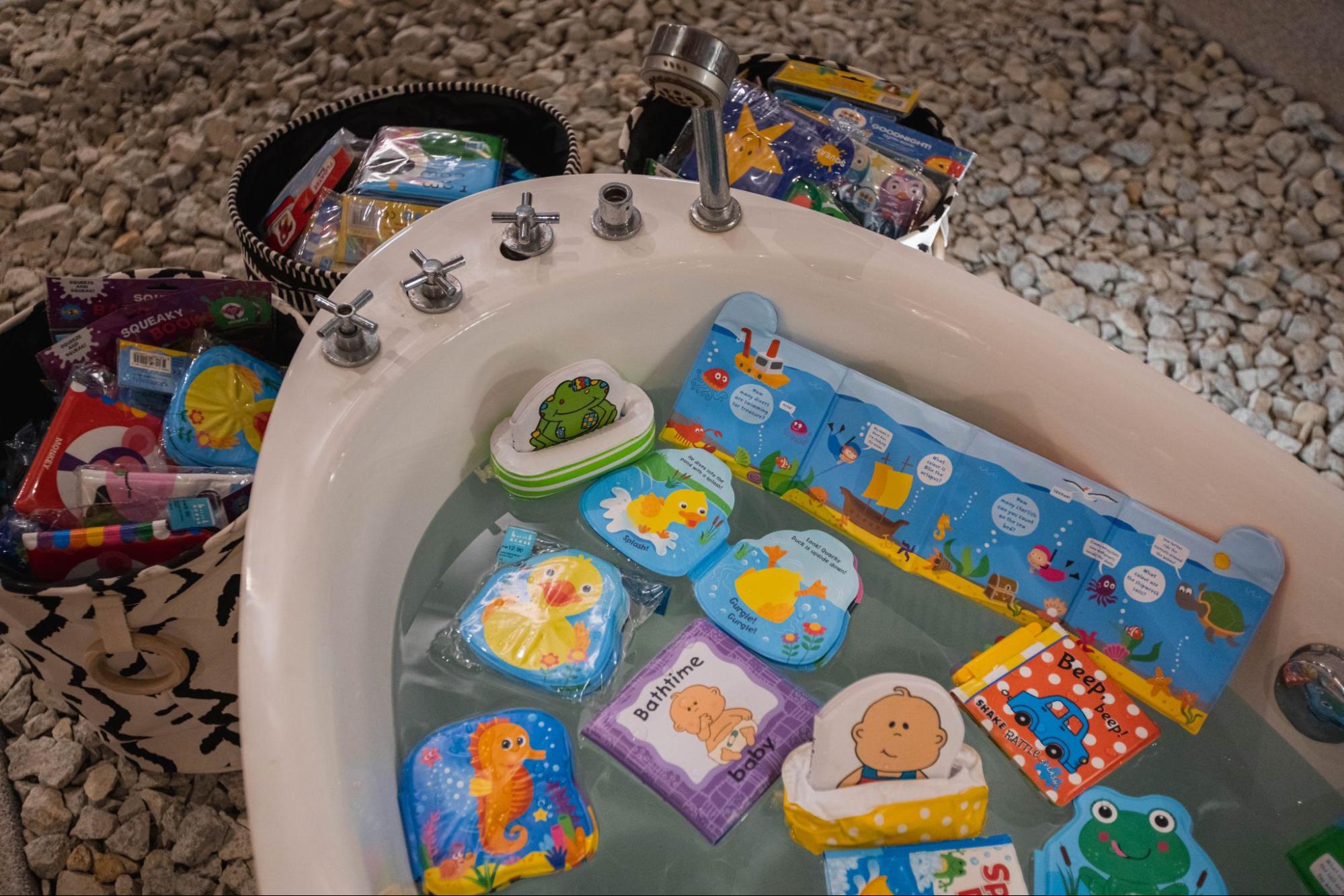 Waterproof bath books for children are displayed in a bathtub
Image credit: BookXcess
---
More art in support of local artists 
---
Another interesting element of this BookXcess outlet is the Papu Art Gallery, a hidden gem amidst the books in a specially built passageway that promotes Malaysian artworks in support of local artists.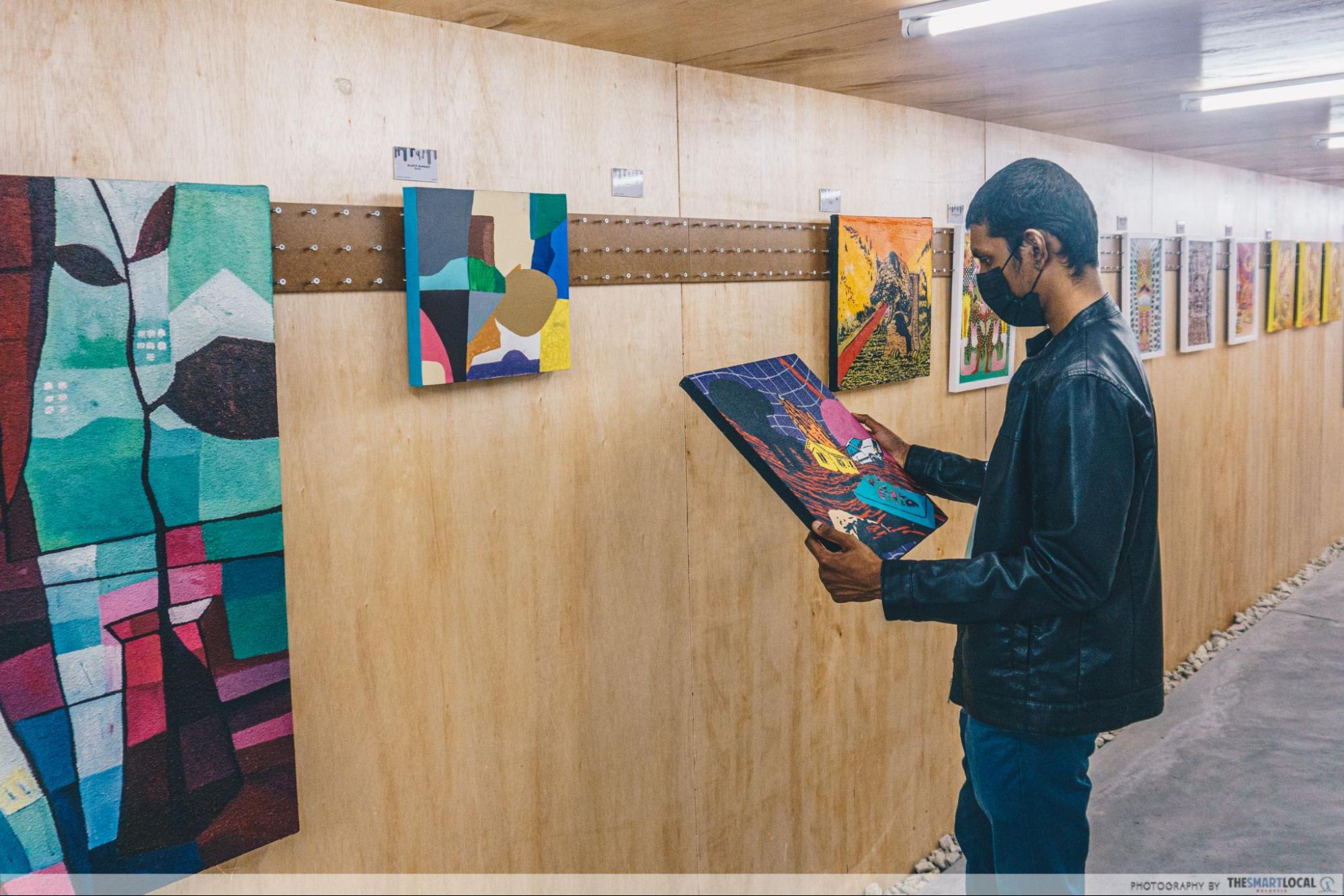 Different paintings for sale are placed on the walls, each tagged with a price (from RM200 to RM5,000) and the name of the creator.  
---
A bookstore with a Japanese restaurant and a coffee bar
---
BookXcess in MyTOWN is the only bookstore in Malaysia that has both a Japanese restaurant and a coffee bar on its grounds.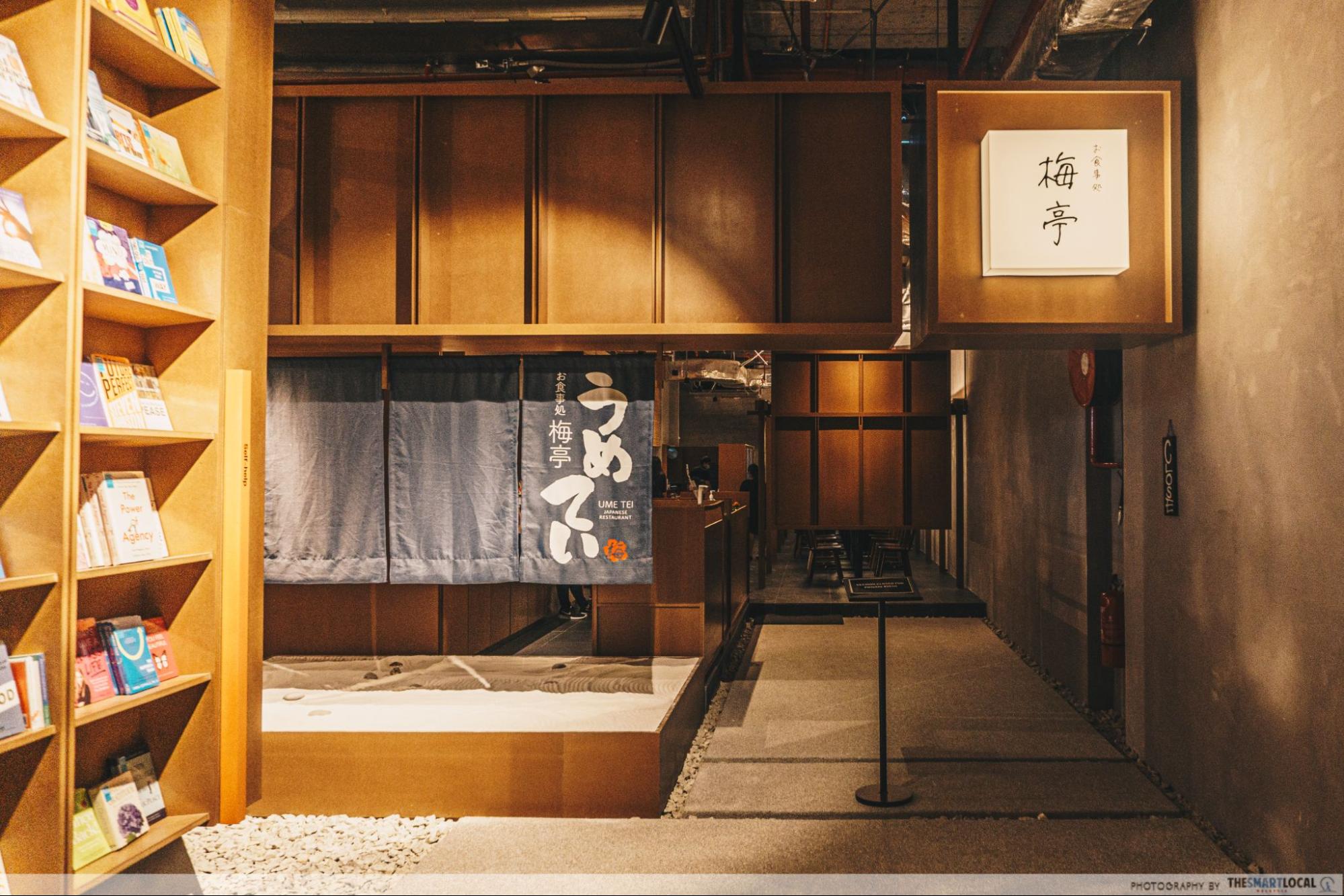 The idea behind the concept of having a restaurant and a coffee shop in a bookstore is something new when it comes to retail book shopping. These additions are made a part of the bookstore as its founder Andrew Yap hopes to bring back the reading culture among Malaysians.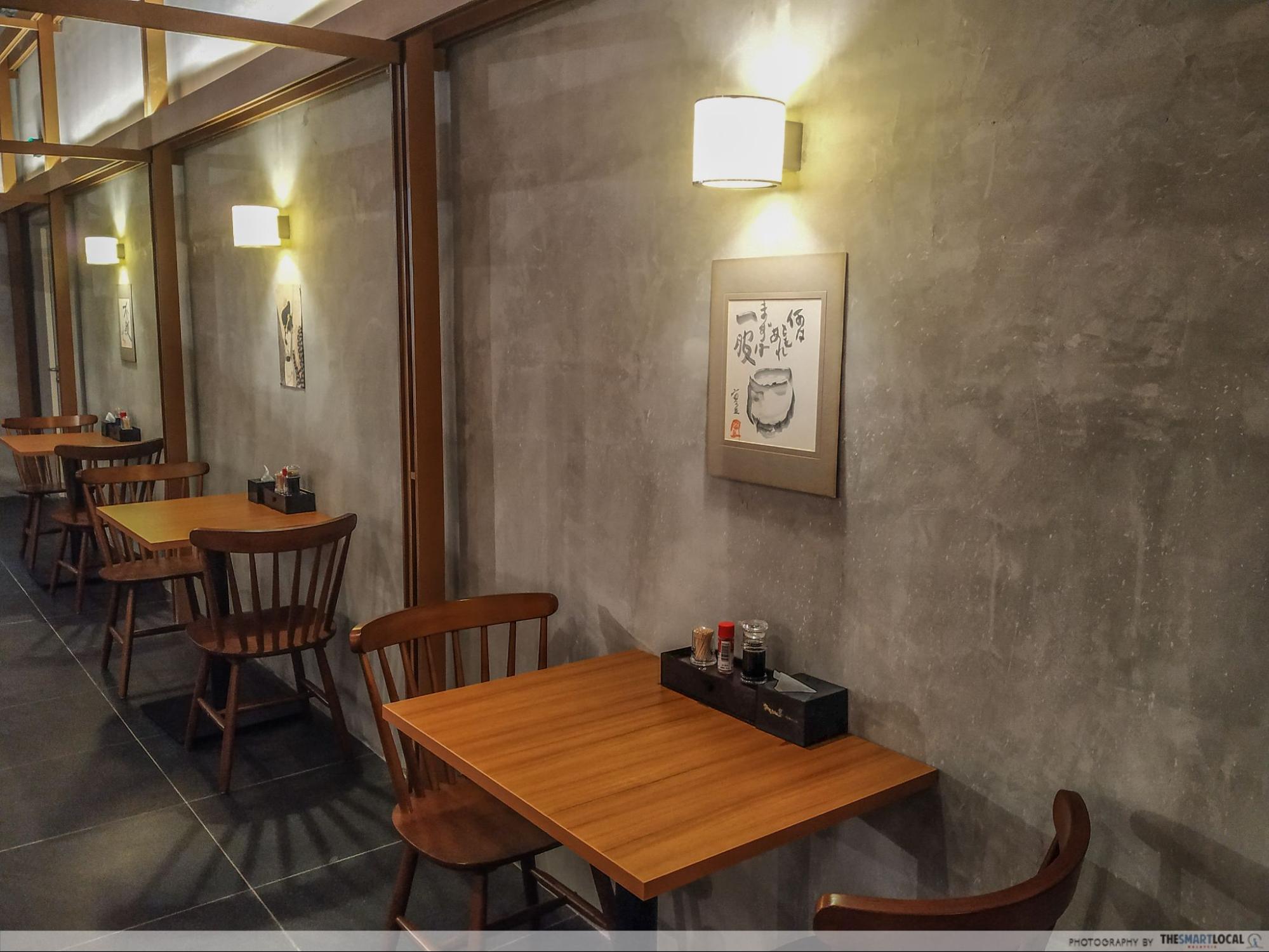 These outlets are perfect pit-stops to energise those who may wish to whet their appetite or just pause, to rest and ponder for a moment.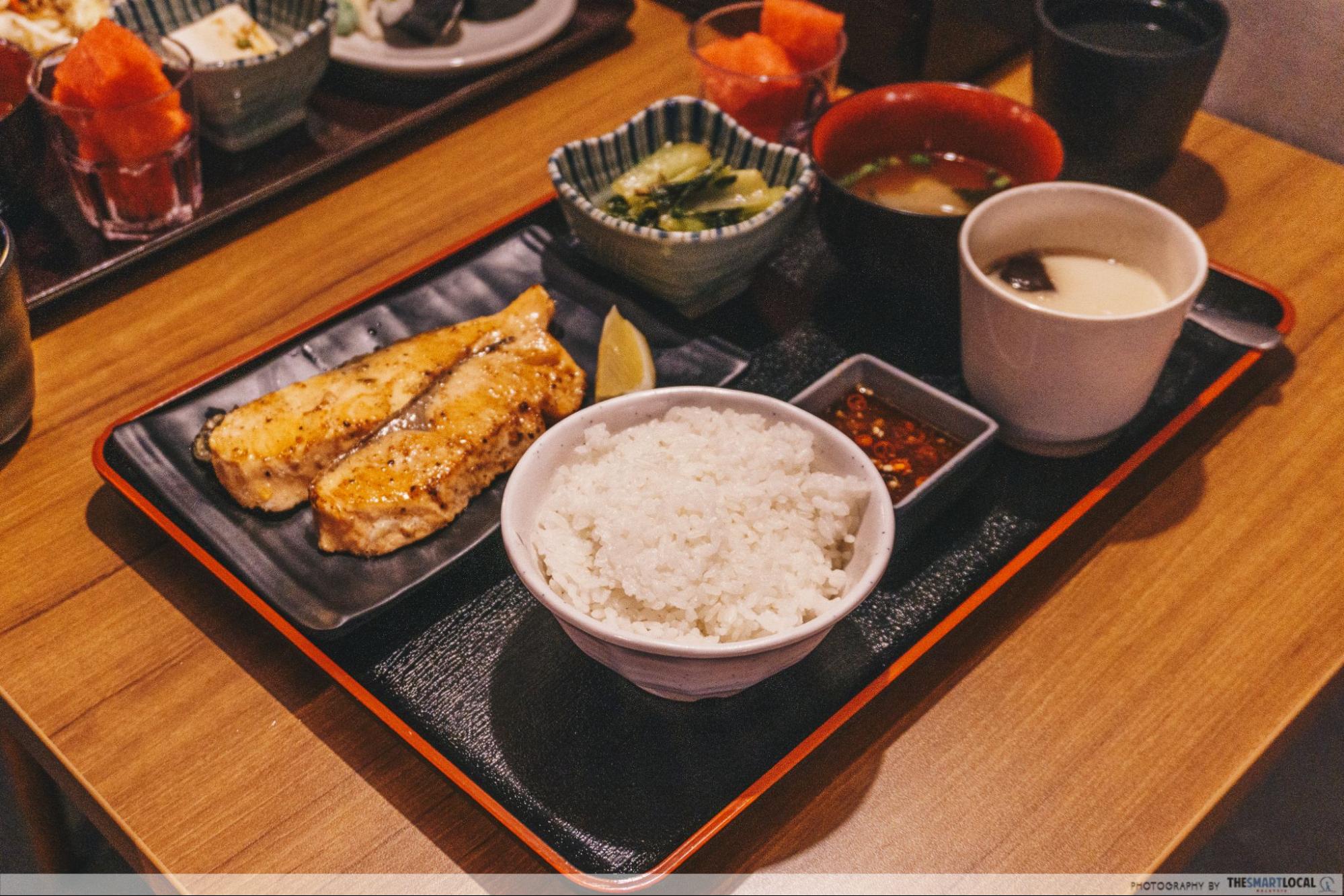 Try classic Japanese Teishoku, or set meals, such as Salmon Butteryaki for RM28 and noodles dishes such as Ramen Set for RM25 at Ume Tei that comes with stir-fried noodles, sushi, silken tofu and a bowl of soup.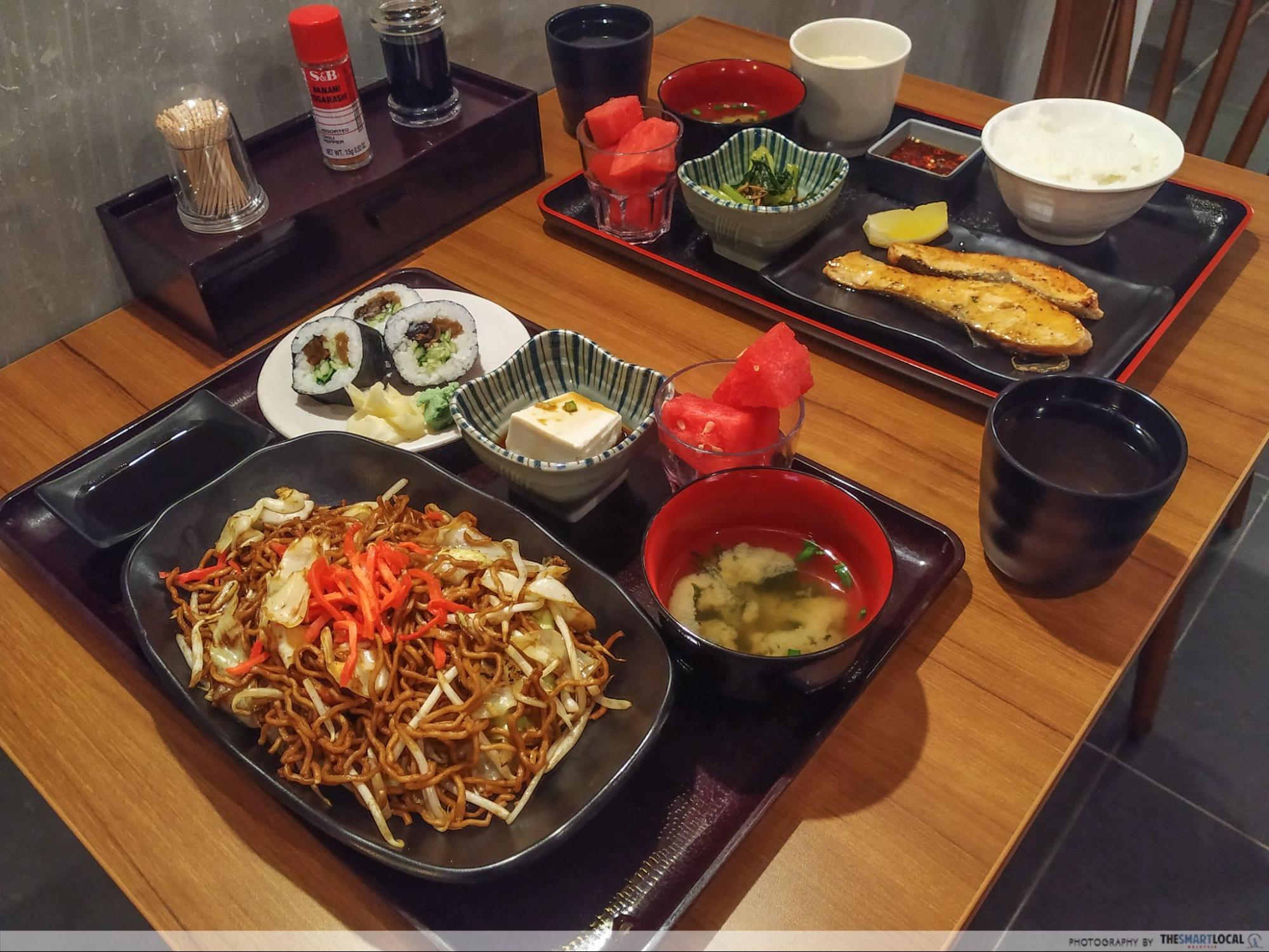 Otherwise, you may order separate dishes such as Saba Shioyaki for RM20 or Nigiri Sushi for RM12 for a lighter meal.
If you'd like something sweet, visit Whisk Coffee Bar & Cakes for a relaxing cup of coffee or tea with a decadent slice of cake. The coffee bar is located right next to the art gallery and Piazza so don't worry if you run out of seats in the cafe.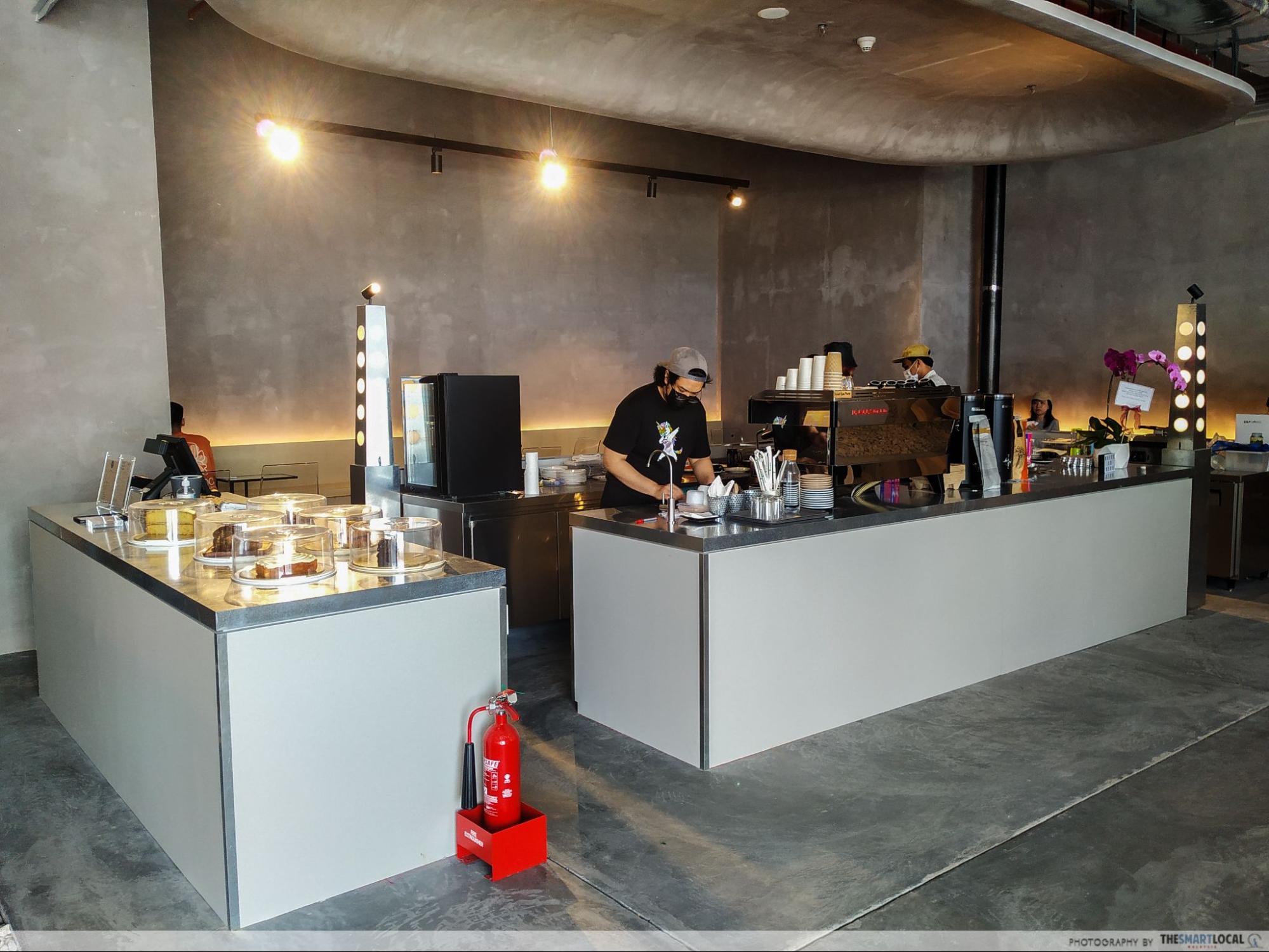 Try the Victoria Sponge Cake (RM12.50/slice) and Pecan Pie (RM14.20 per slice) that'll satisfy your sugar cravings. There are also other options for you to choose from, such as classic Carrot Cake (RM10.50/slice) or Bub's Cake (RM16.90/slice) to name a few.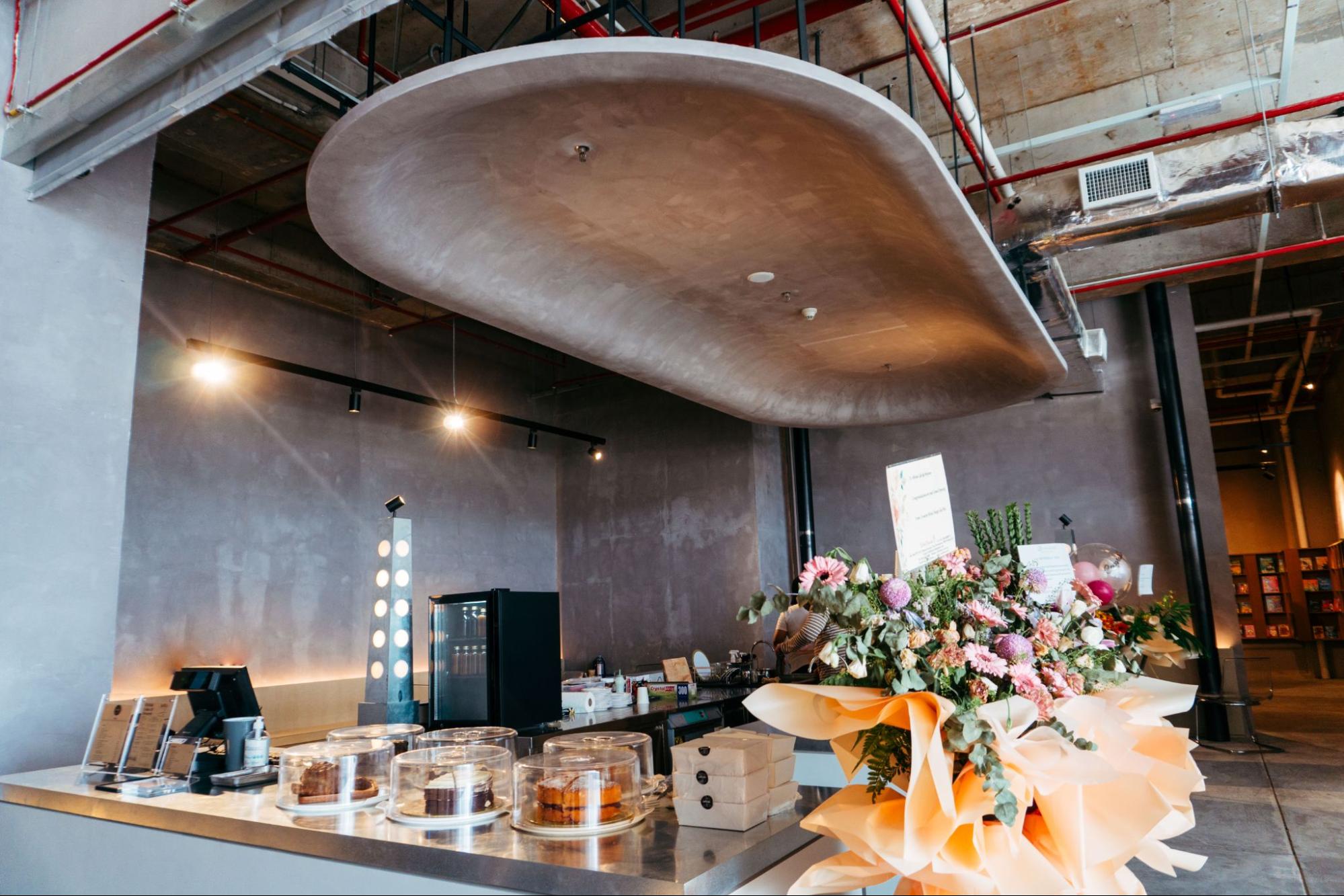 Image credit: BookXcess
Watch our video here:
---
BookXcess in MyTOWN Shopping Centre
---
BookXcess at MyTOWN is a perfect place for a family or solo visit. This beautifully designed bookstore is something all book lovers must check out, with its diverse selection of books – from children's books to fiction and more – as well as the many Instagrammable spots.
For those who are not really into books, this could be your best bet for an unforgettable experience to start something new. This one-of-a-kind space will ensure you'll be sure to pick up one or two before exiting.
Address: Lot No. L1-012, Level 1, MyTOWN Shopping Centre, No.6, Jalan Cochrane, Seksyen 90, 55100 Kuala Lumpur
Hours: 10AM-10PM, Daily
Telephone: 03-9286 5200
BookXcess Website | Facebook
Read more interesting features of places in KL:
---
Photography by Danny Ko and Siva Selan.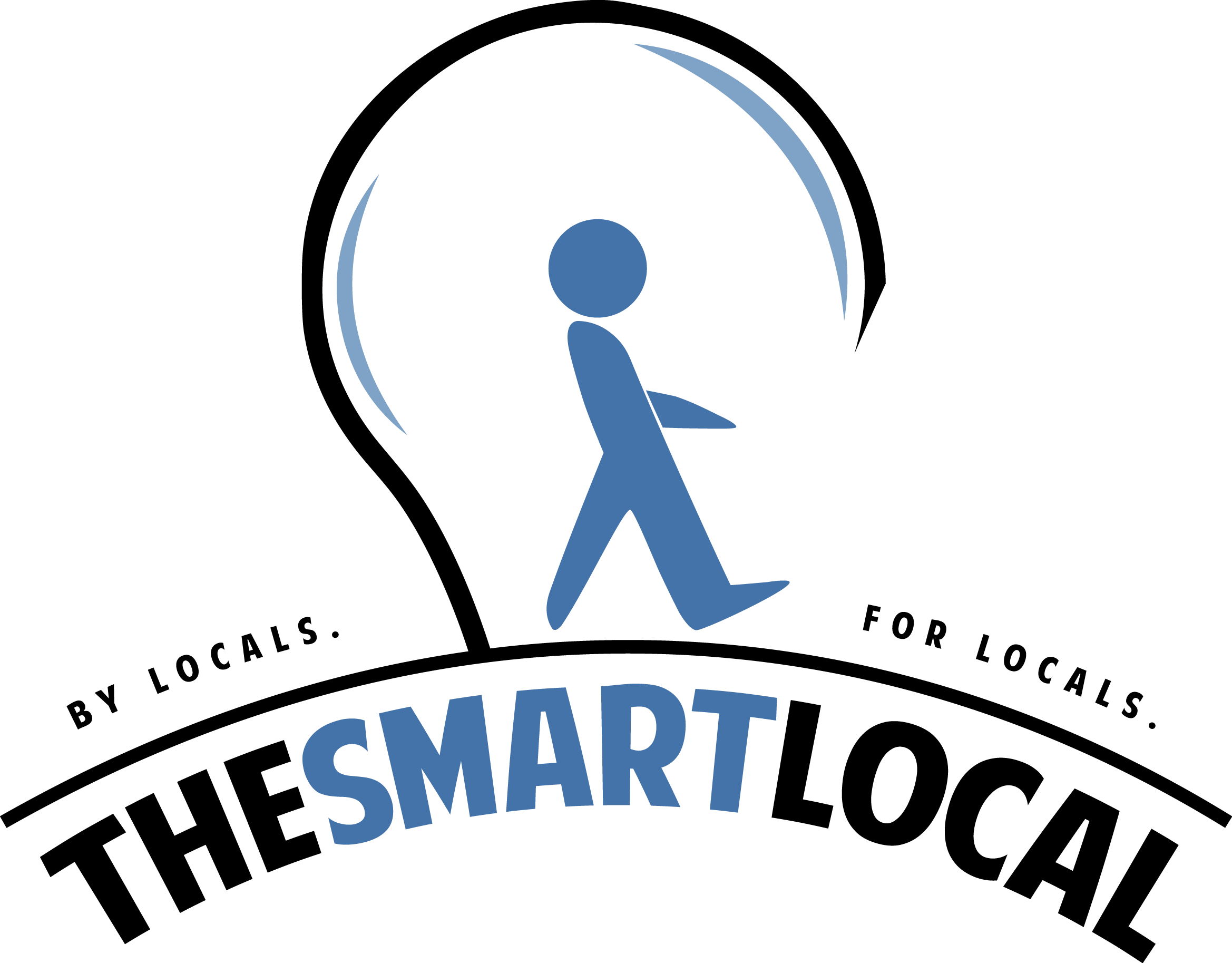 Drop us your email so you won't miss the latest news.