Free & cheap books in Klang Valley
---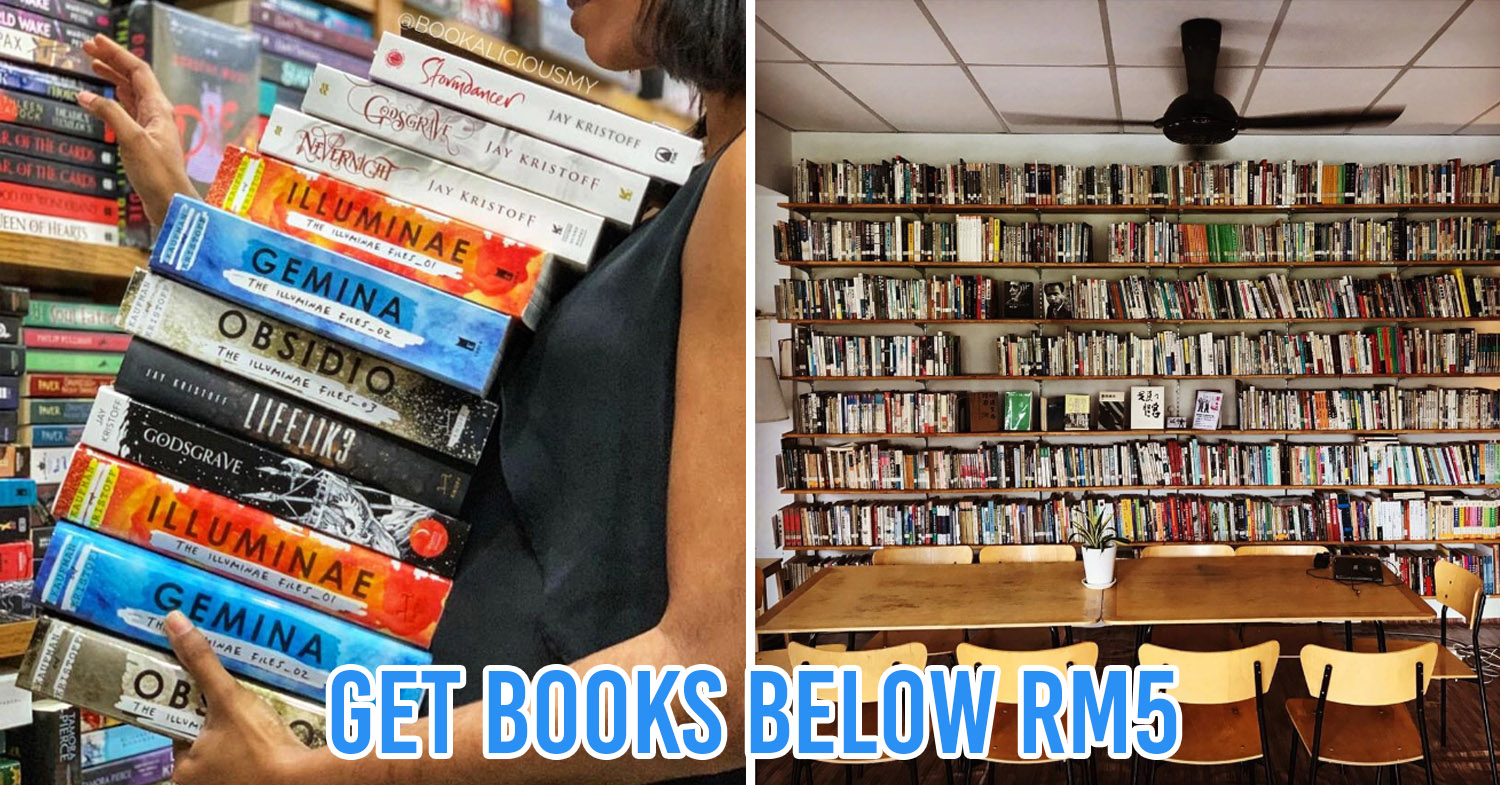 Image adapted from: @bookaliciousmy & @ngkaichong78
If you're a bookworm, you probably know that collecting books can turn out to be a pricey hobby. And even though we can acquire eBooks at affordable prices, it can't replace having a physical book on hand. 
So for those of us who still prefer flipping a physical page, we've compiled a list of 10 places in Klang Valley to get bargains for those with tighter budgets. And if you're thinking of going eco-friendly, some of these places sell pre-loved books while others have book exchange programs so we can all share in our love for books. 
---
1. BookXcess – save up to 80% on books
---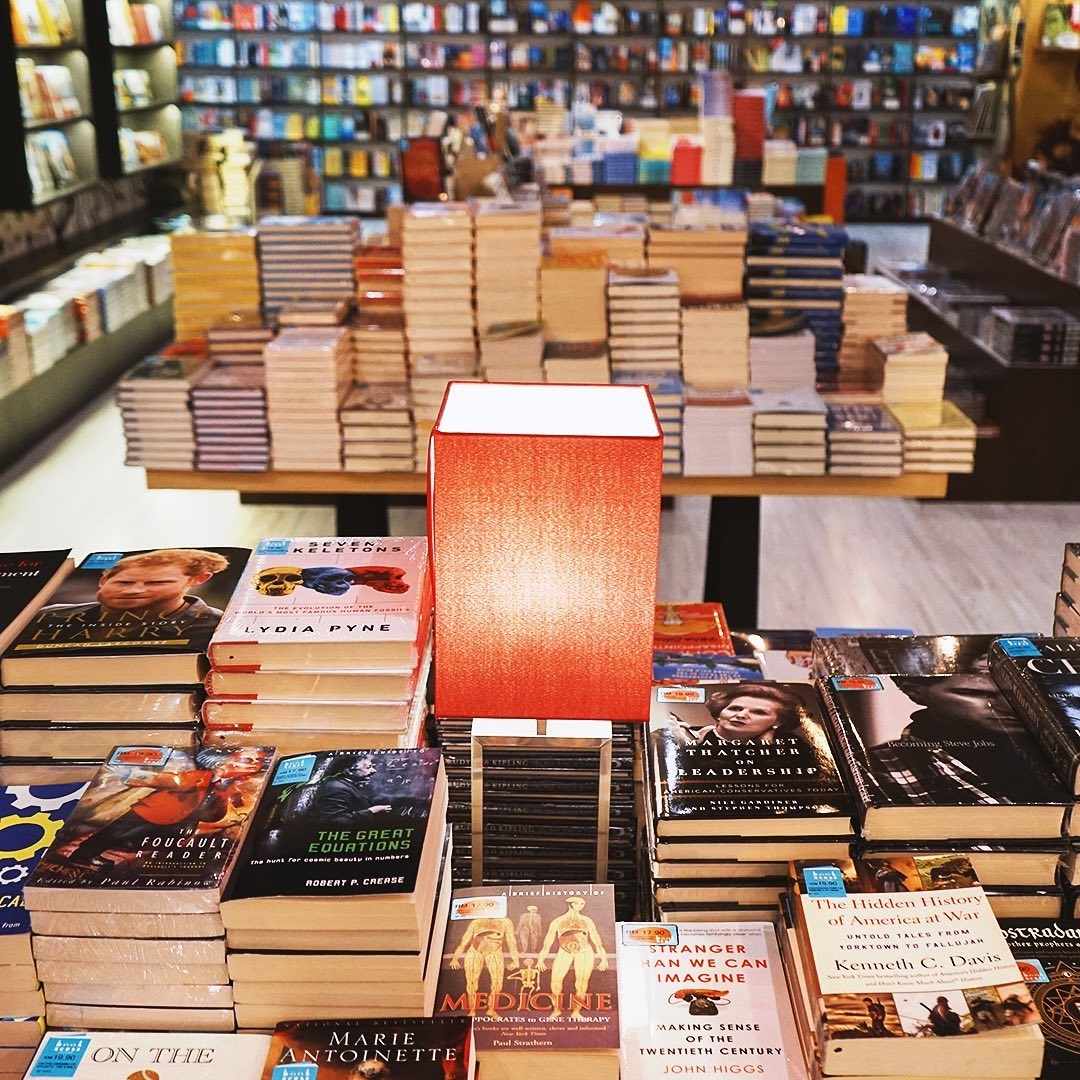 Image credit: @bookxcess
BookXcess began as a small shop at Amcorp Mall in 2006. Now, 13 years later, bookworms are able to rejoice in discounted books at its outlets, including its newest stores in Setia Alam and Penang.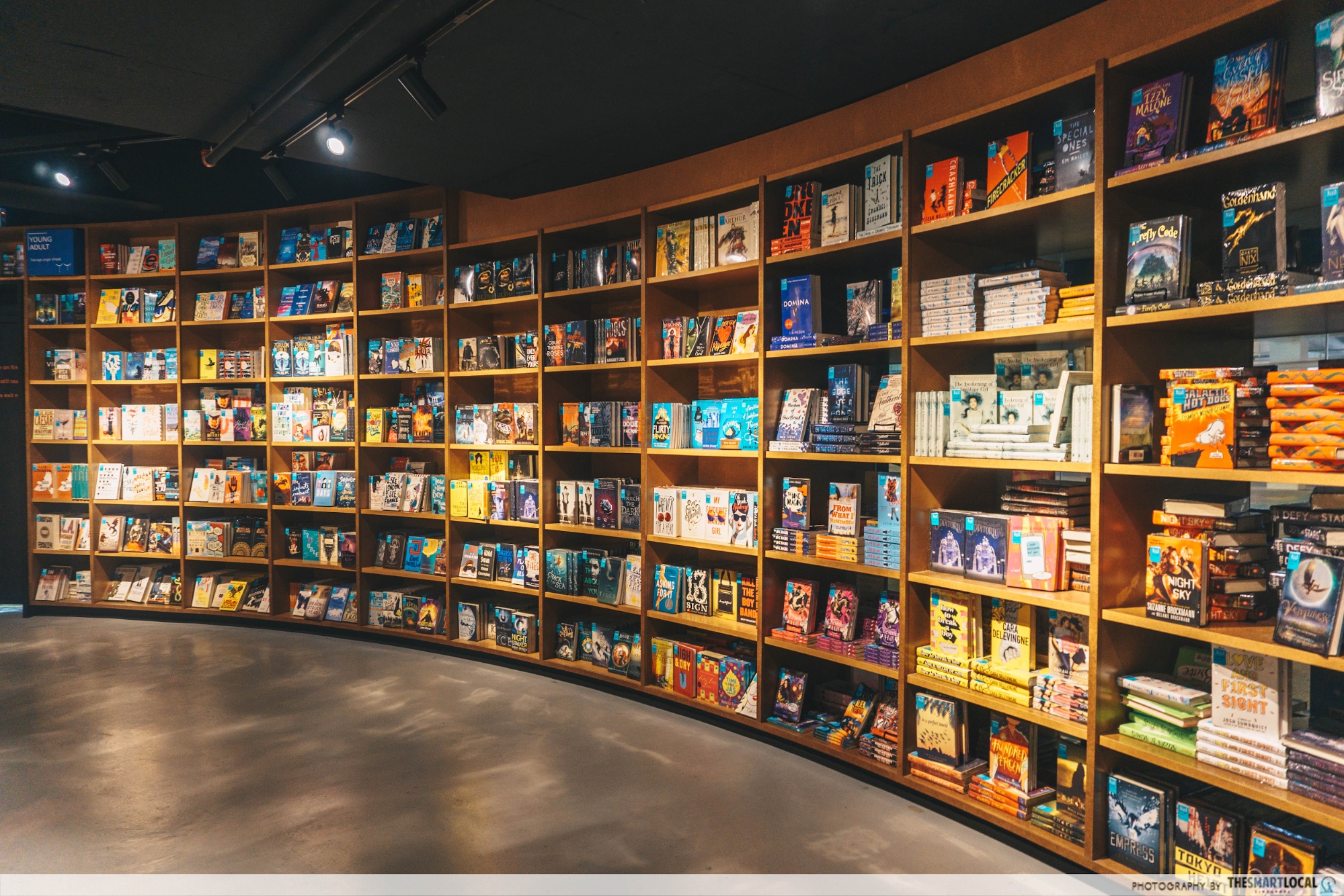 BookXcess at Setia Alam
You can expect to find all sorts of books here – from cookbooks and children's books to memoirs – all with a 50-80% discounted price tag. And if you're looking for an even better bargain on your books, BookXcess will be having its Big Bad Wolf Books book fair on 6th – 16th December 2019, with over 4 million titles to browse from and prices for books going for as low as RM5. 
BookXcess @ Setia Alam
Address: SB-1, Sunsuria Forum, No.1, Jalan Setia Dagang AL U13/AL, Seksyen U13, Setia Alam, 40170 Shah Alam, Selangor
Hours: Daily 10AM-10PM
Telephone: 03-5031 9458
Website
See all locations here.
Big Bad Wolf Sale
Venue: Level 2, MIECC, Jalan Dulang, Mines Wellness City, 43300 Seri Kembangan, Selangor
Hours: 6 Dec-16 Dec 24 hours
Website
---
2. Reader's Paradise – rent a book for as low as RM5
---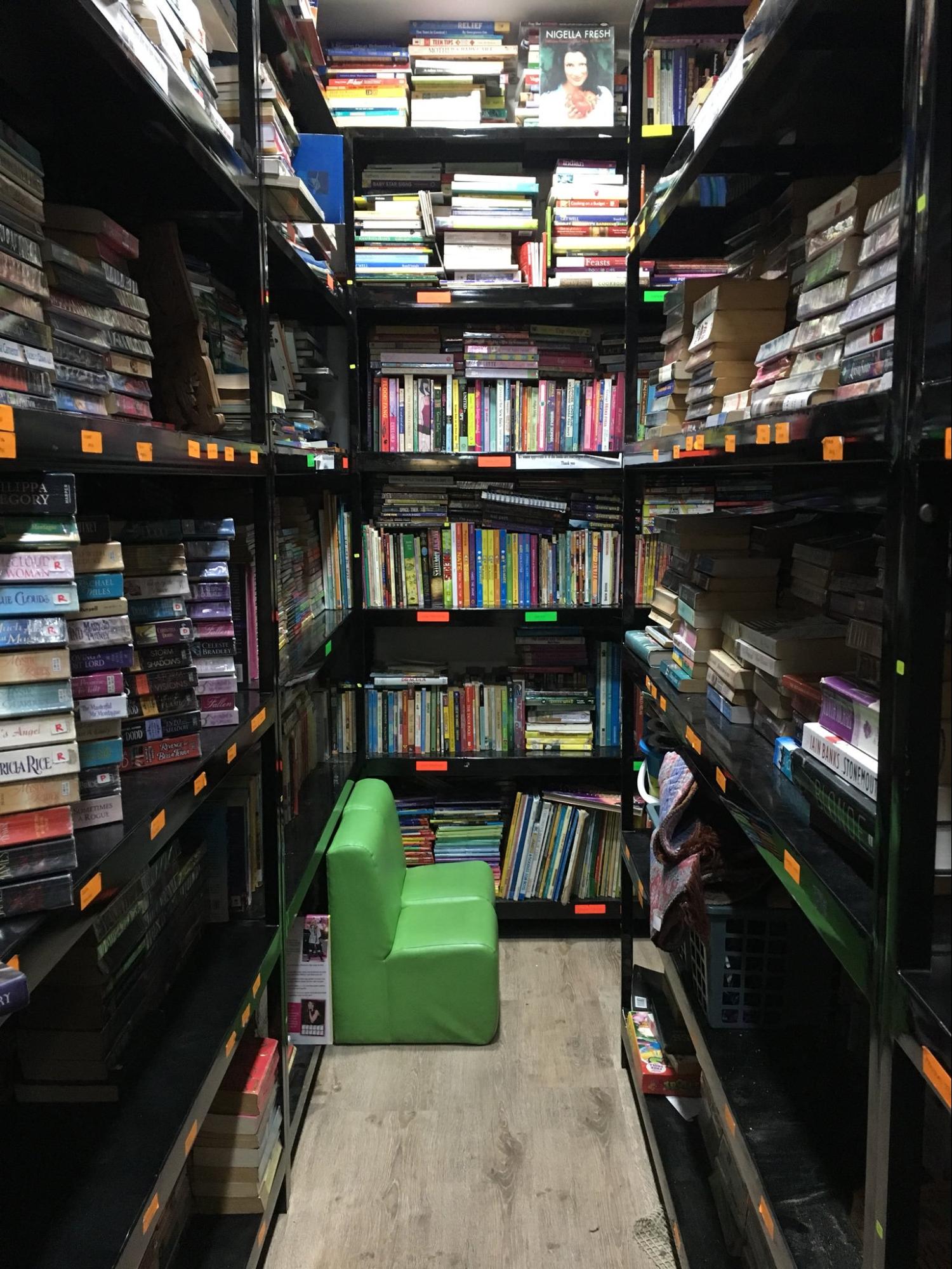 Image credit: @suuuurrrriiii
Reader's Paradise is a treasure trove of hidden gems. But be prepared to spend some time browsing for pre-loved books here. Books are stacked to the brim, and you can find titles from best-selling authors like James Patterson, Nicholas Sparks and Jodi Picoult to buy or rent.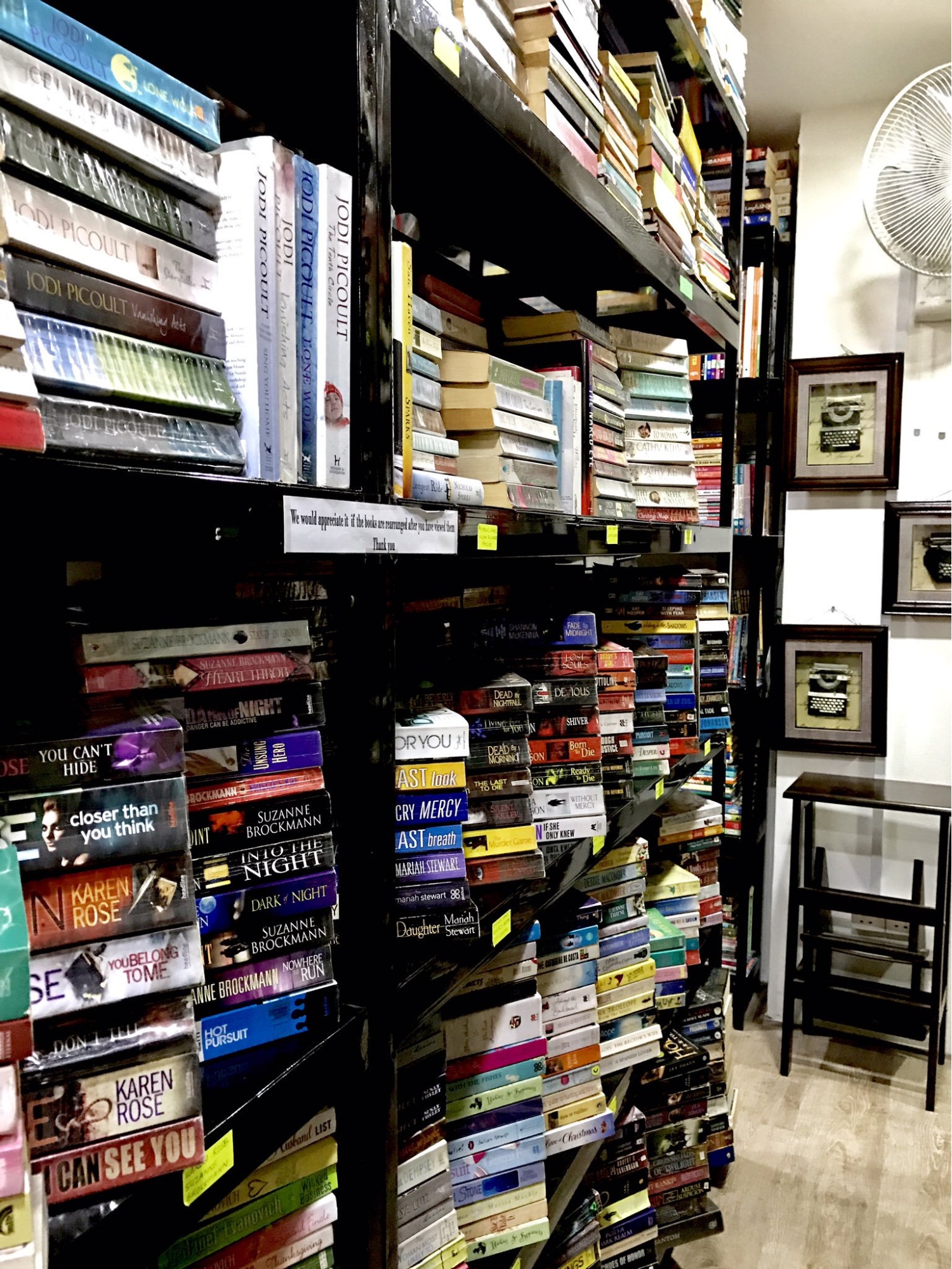 Image credit: @IrahNazri 
If you're looking to rent a book here, rentals can go for as low as RM3. The deposit fee of each rented book will be the full price of buying it – with prices ranging from RM3-RM30 – and a late fee of RM0.50/day. Each book also comes with a sticker to let you know how long you can borrow it for to skip these late charges, usually for a set period of 14 or 30 days. 
Address: Lot F21E, 1st Floor, Ampang Point Shopping Centre, Jalan Mamanda 3, Taman Dato Ahmad Razali, 68000 Ampang, Selangor
Hours: Daily 10AM-8PM
Telephone: 012-393 8350
Website
---
3. Bookalicious – get new books for 10%-30% less
---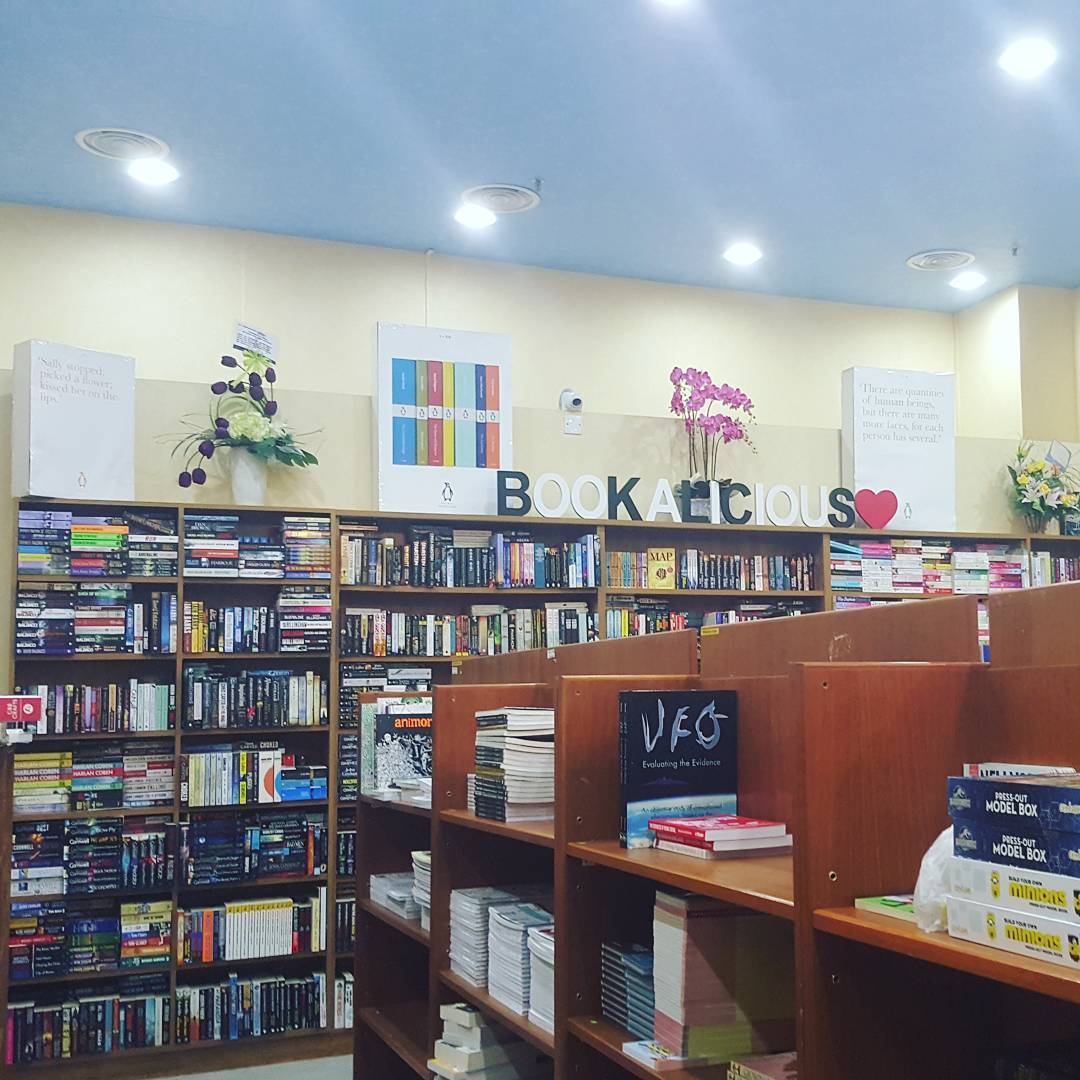 Image credit: @bibliophile.ly
Do not be deceived by this unassuming store at The Summit in Subang Jaya. Bookalicious is a well-packed independent bookstore with books carefully arranged according to genre to satisfy all those neat bookworms out there. 
There are mainly young adult books filling the shelves, with titles from both popular and lesser-known authors like John Green, Rainbow Rowell and Cassandra Clare. All books are brand new and are 10%-30% lower in retail price because the store's owner gets books directly from publishers.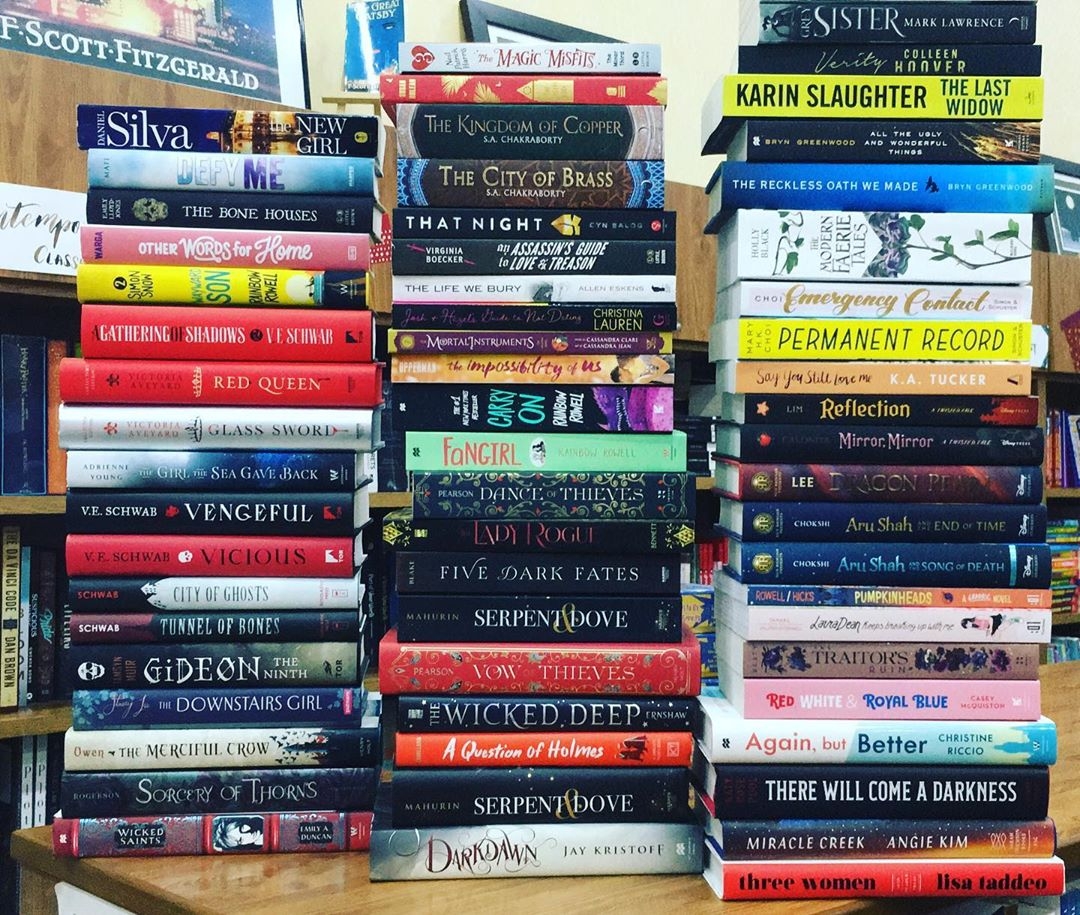 Image credit: @bookaliciousmy
You can often find major deals too, including its current Xmas50 deal where you can get 50% off selected novels for Christmas, such as Stephen King's The Institute or Marie Lu's Rebel. Or if you're looking to finish a series, Bookalicious has bundles where you can get 10 books in similar genres for RM100, or 2 books by the same author for RM50. 
Address: Lot G22, Ground Floor, The Summit USJ Mall, 47600 Subang Jaya, Selangor
Hours: Wed-Sun 11:00AM-9:30PM (Closed Mondays & Tuesdays)
Telephone: 012-295 2290
Website
---
4. Bargain Basement – buy books for a good cause
---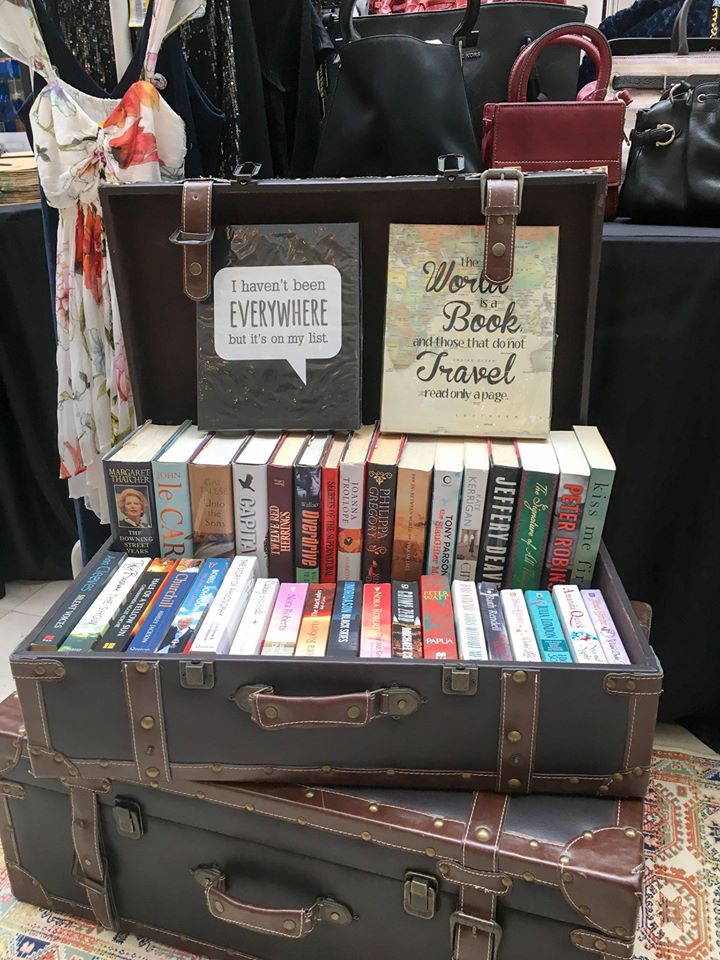 Image credit: Bargain Basement IOI
Bargain Basement is another way to be eco-friendly and pay it forward as well. Managed by IOI Foundation, all sale proceeds from items donated to this store go to charities such as Alzheimer's Disease Foundation MY and Autism Cafe Project. 
It carries all sorts of pre-loved items in good condition like clothes, housewares, and books. There are currently two outlets, one in IOI Mall Puchong and the other at IOI City Mall in Putrajaya, both of which carry second-hand books.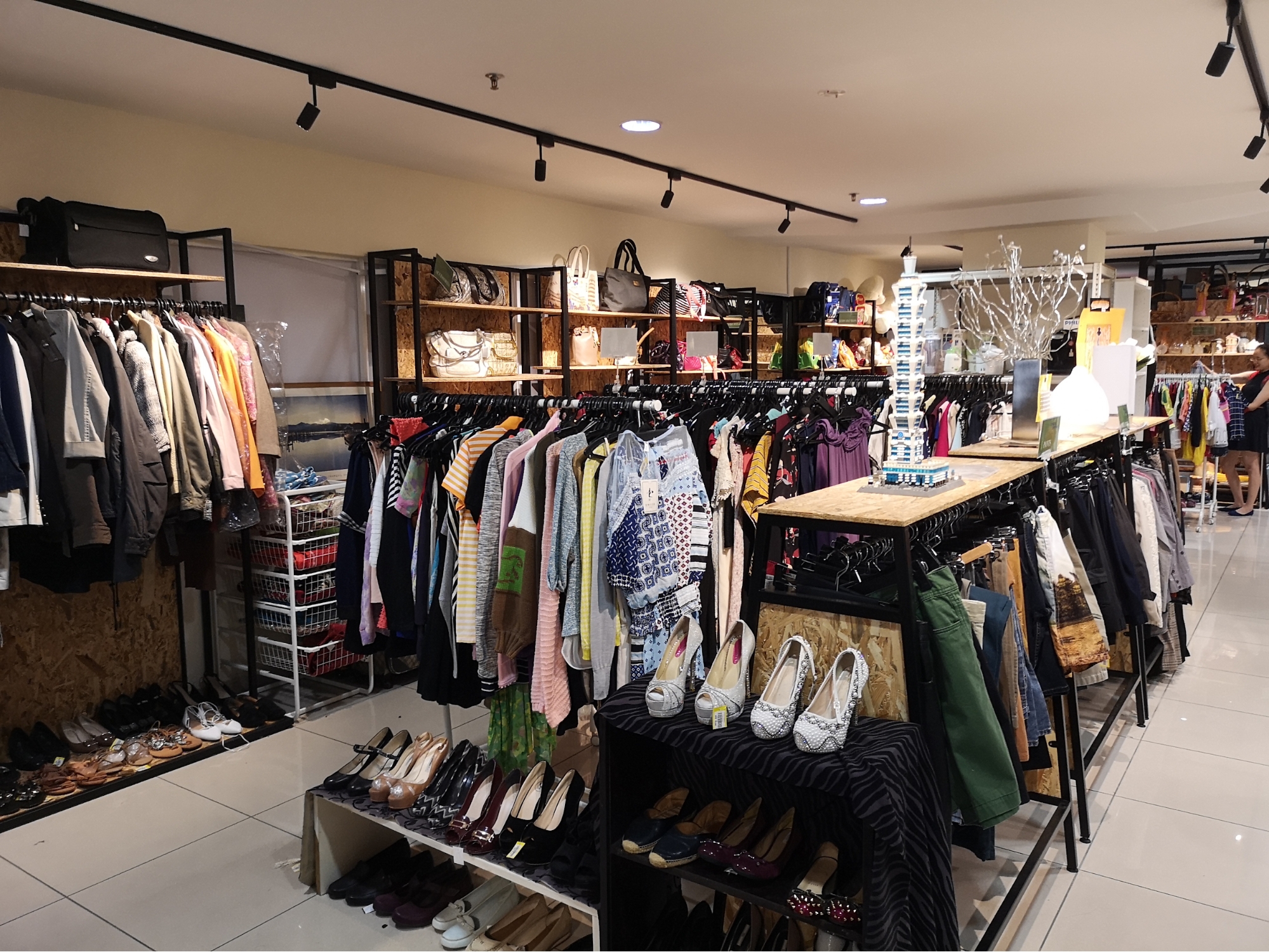 Image credit: Erik Tan
The turnaround for books is pretty fast, so if you stumble upon something you like, grab it as soon as you can. After all, their books cost less than RM30, which is quite a steal. You can also donate books while you're at it. 
Address: EB2-01 (Basement 2), IOI Mall, Puchong, Selangor
Hours: Daily 10AM-10PM
Telephone: 03-8947 8888
Website
---
5. Book Barter Cafe – trade in an old book for a new one
---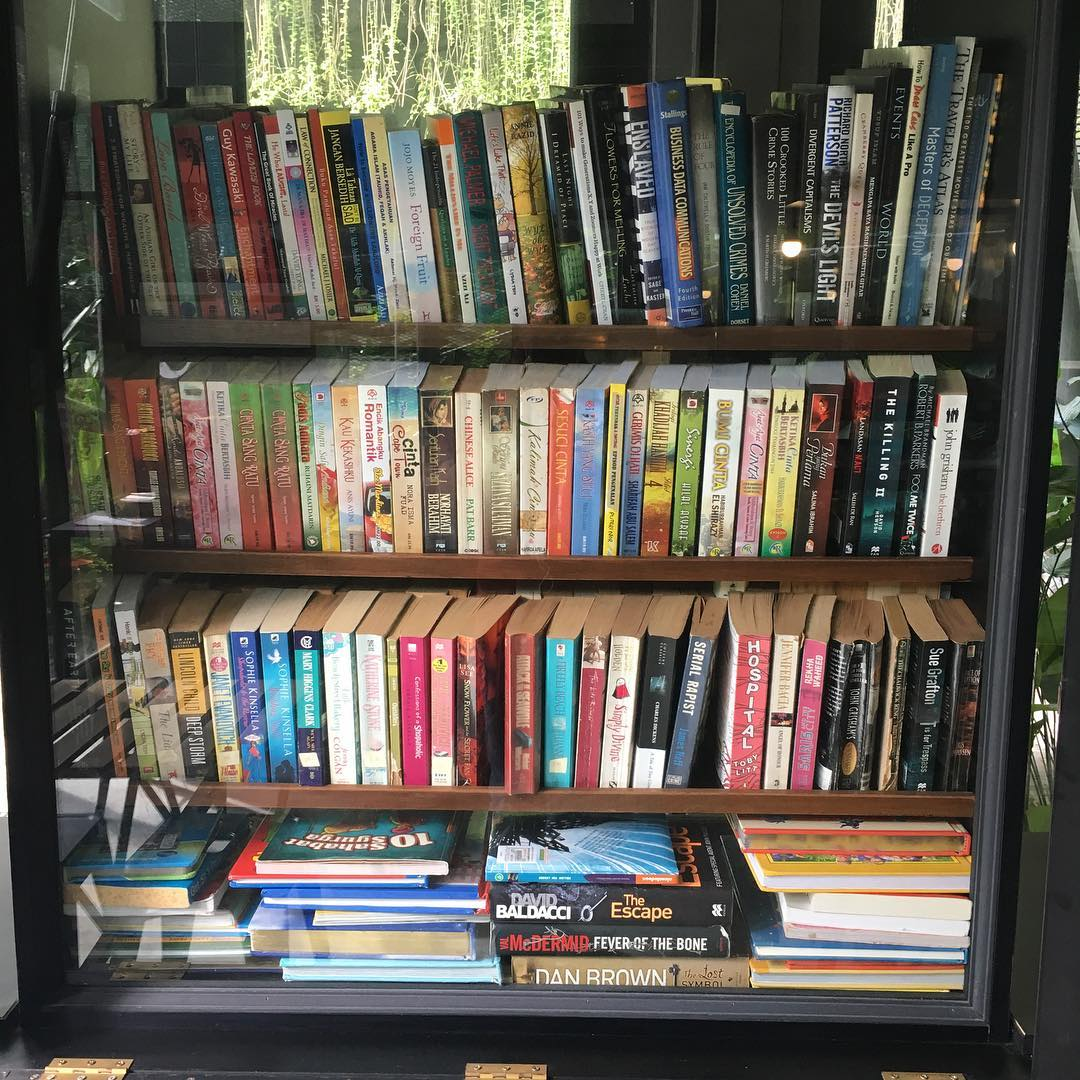 Image credit: @bookbartercafe
Book Barter Cafe at Tamarind Square serves up pastries and drinks like Apple Pies (RM10) and Salted Caramel Macchiatos (RM11). But it also has a bookshelf in its cosy store where you can trade an old book of yours for another.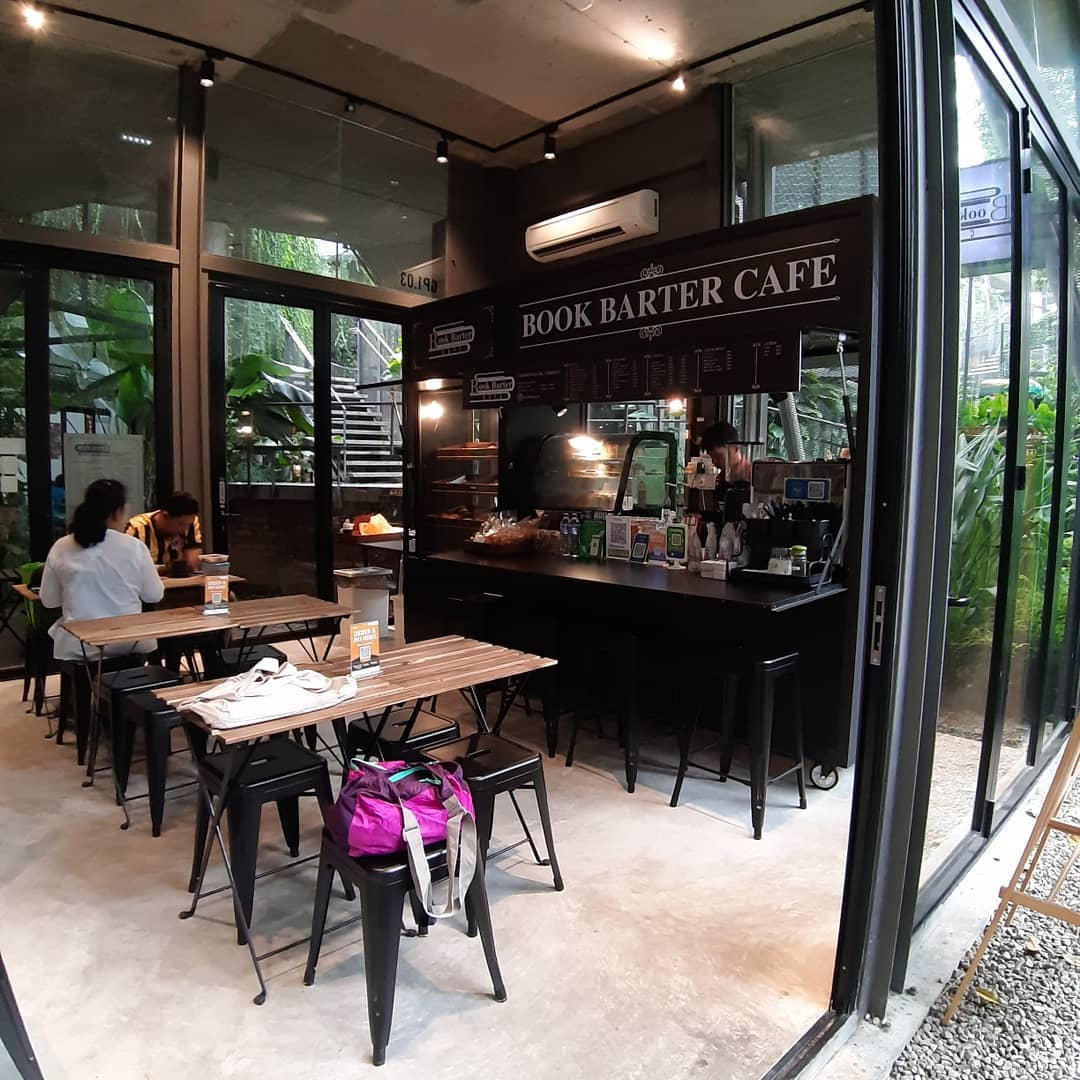 Image adapted from: @derystevo
There's a variety of book titles here – you can usually find a couple of books by international authors like Dan Brown, Sophie Kinsella and Jojo Moyes. There are also children's books and Malay books sprinkled in there too, which you can read through while sipping on a cuppa.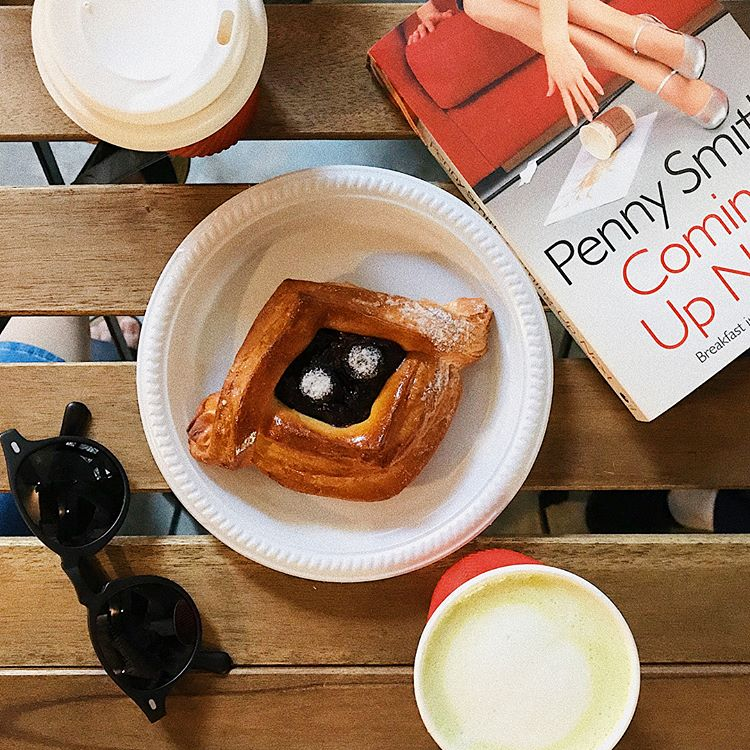 Image credit: @cafesaurus
Address: GP 1-03 Pinnacles North Court Tamarind Square, 63000 Cyberjaya, Selangor
Hours: Daily 9AM-9PM
Telephone: 019-499 1408
Website
---
6. Junk Bookstore – browse through books at this massive bookstore
---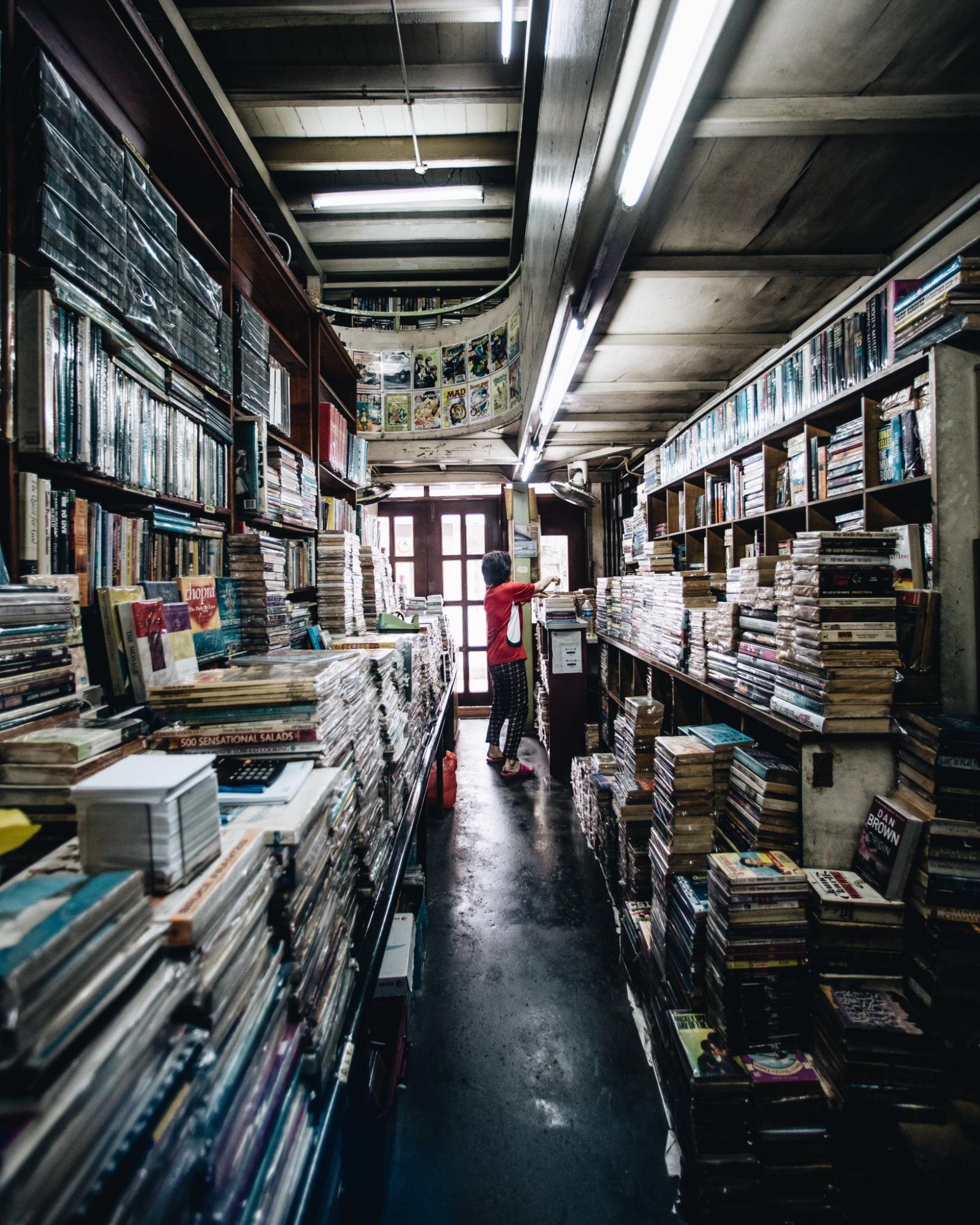 Image credit: @shafiqanaksaleh
If you've ever wondered what it's like to walk through a maze of books, you can live that dream out at Junk Bookstore. Just a 10-minute stroll from Petaling Street, this quaint bookstore in KL has over 2 million books stacked on its floor and shelves. 
You can expect to find rare out-of-print editions and books published in the 60s if you're more than just a casual browser. As prices for books are quoted at the cashier, you can try to get the lowest deals possible by putting on a smile and flexing your bargaining chops.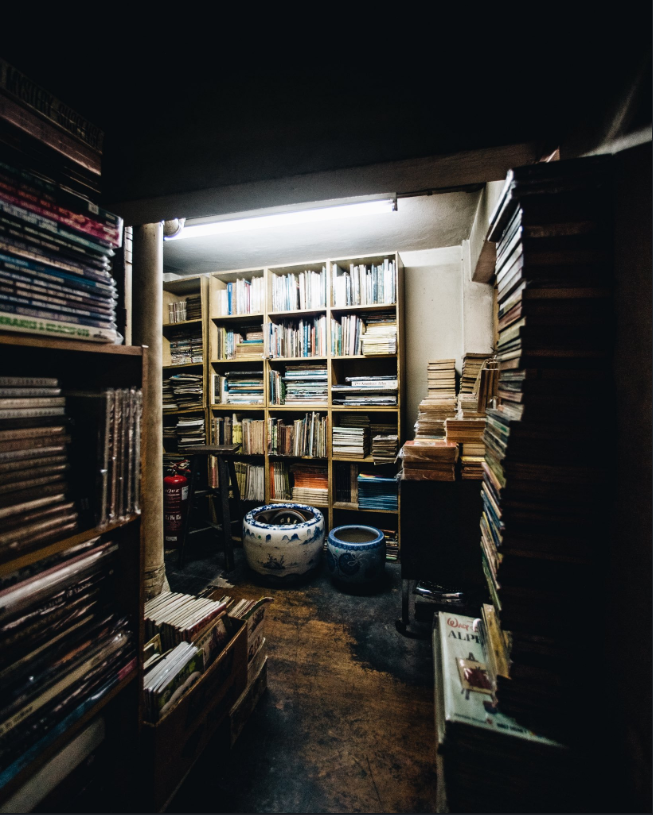 Image credit: @shafiqanaksaleh
And if you're worried about books with folded pages or bent spines from other shoppers, you won't have to deal with that as the books at this store are wrapped in clear plastic. 
Address: 78, Jalan Tun H S Lee, City Centre, 50050 Kuala Lumpur, Wilayah Persekutuan Kuala Lumpur
Hours: Mon-Fri 8:30AM-5PM; Sat 8:30AM-2PM (Closed Sundays)
Telephone: 03-2078 3822
Website
---
7. Rumah Attap Library & Collective – rent unlimited books for RM100/year
---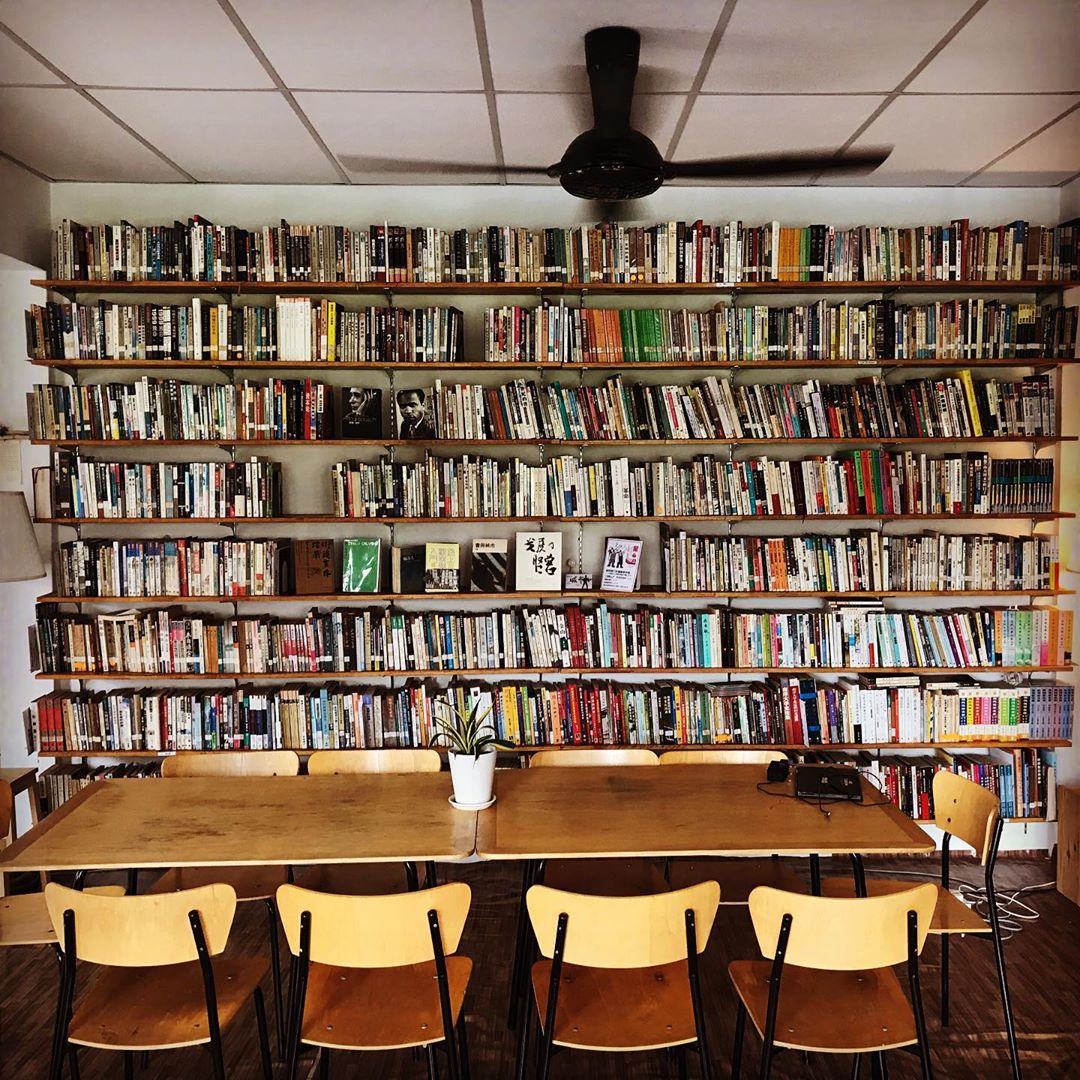 Image credit: @ngkaichong78
The Zhongshan Building in KL is a buzzing new space for creatives in KL, which happens to be where Rumah Attap Library & Collective is located too. 
There are over 4,500 titles in English, Chinese, and Malay that fill the library, which you can read to your heart's content while you're here. If you want to borrow books, just become a member of the library for an annual fee of RM100, with a deposit of RM100. If you're a student, senior citizen or OKU, it only costs RM50.
Rumah Attap has a comprehensive list of what books they have available on their site, so check it out before you visit. 
Address: 84c Jalan Rotan, off Jalan Kampung Attap, Kuala Lumpur, 50460
Hours: Sat-Sun 11PM-7PM (Closed Weekdays)
Website
---
8. Kedai Buku – rent books from RM2
---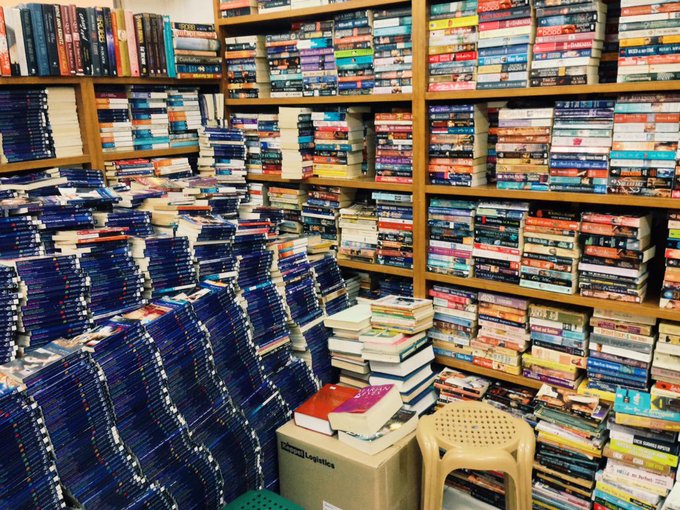 Image credit: @NureQgiLer
Tucked between souvenir stores and handcraft boutiques in Central Market is Kedai Buku. This 33-year-old bookstore is packed with pre-loved English and Malay novels, travel guides, magazines and comic books.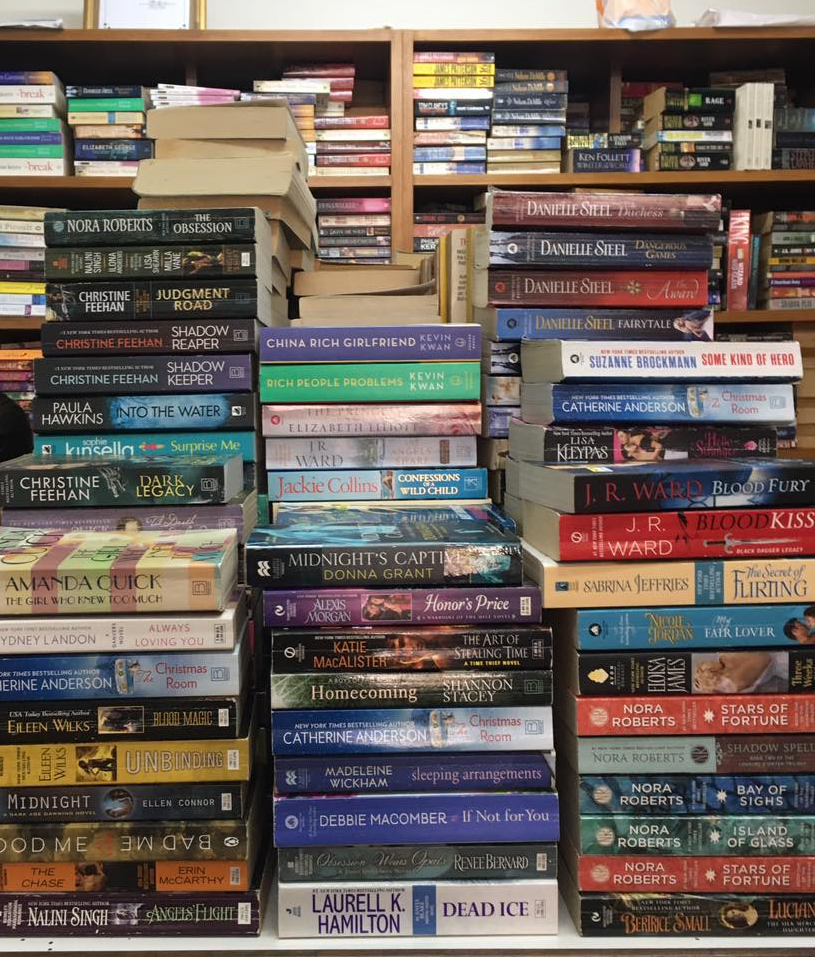 Image adapted from: KL Book Exchange
It has unexpected great best-selling finds like Stieg Larsson's The Girl With The Dragon Tattoo and several books by George Orwell and Stephen King. Prices for these books average at RM15, and you can rent books for as low as RM2. Most of the books come with minor wear-and-tear, but with prices like these, there's little to complain about. 
Address: Lot G54, Central Market Annexe, Jalan Hang Kasturi, 50050 Kuala Lumpur
Hours: Daily 10:00AM-9:30PM
Telephone: 012-207 2333
---
9. Book Sharing Corner at LINC KL
---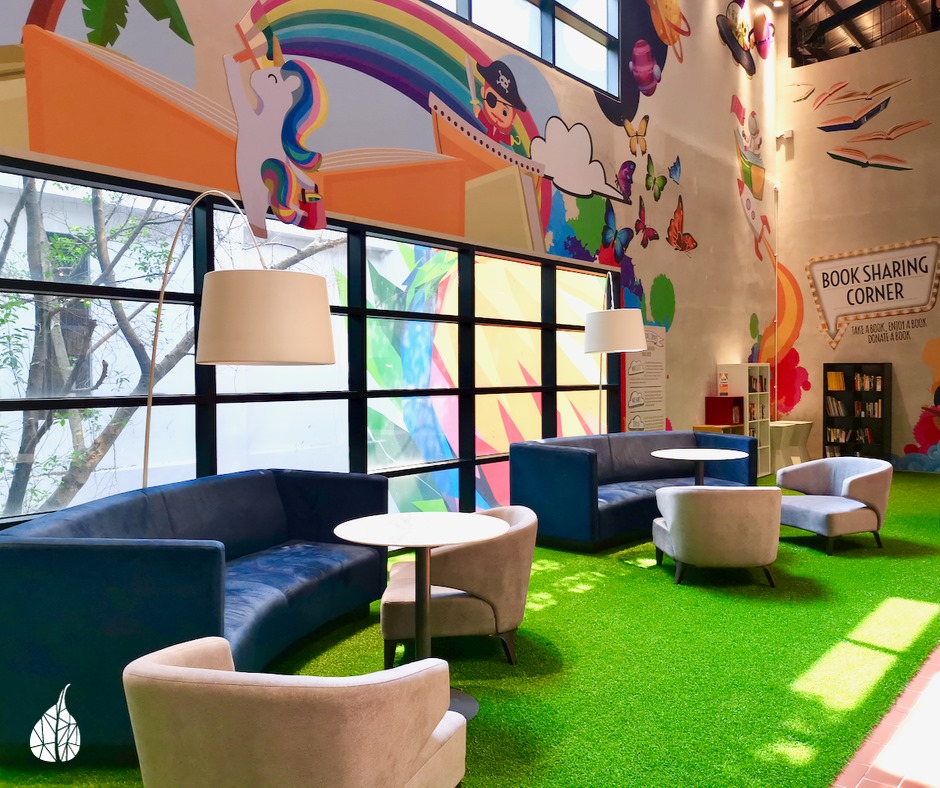 Image credit: The LINC KL 
Hosted by the Malaysian Writers Society, the Book Sharing Corner at The LINC KL is a small communal library for all to drop a book off and pick one up. Or you can read it right here at the cosy set up with plush seats and windows that overlook the courtyard of The LINC.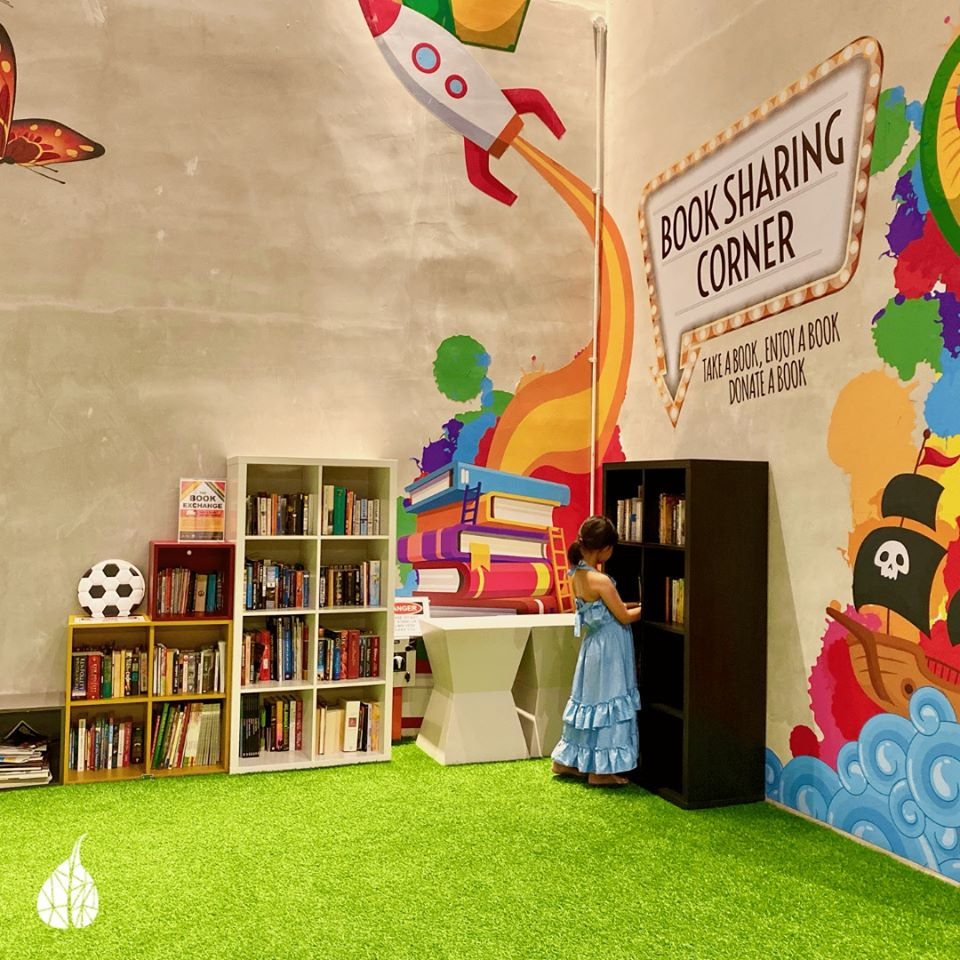 Image credit: The LINC KL 
There is usually a selection English fiction books, as well as children's books, geography magazines, and travel and nutritional books. You can help this new initiative by bringing some of your old books over for others to read and help this library grow further. 
Address: Level 2, Linc KL, 360, Jalan Tun Razak, Taman U Thant, 50400 Kuala Lumpur, Wilayah Persekutuan Kuala Lumpur
Hours: Daily 10AM-10PM
---
10. KL Book Exchange – hunt for books, flea market style
---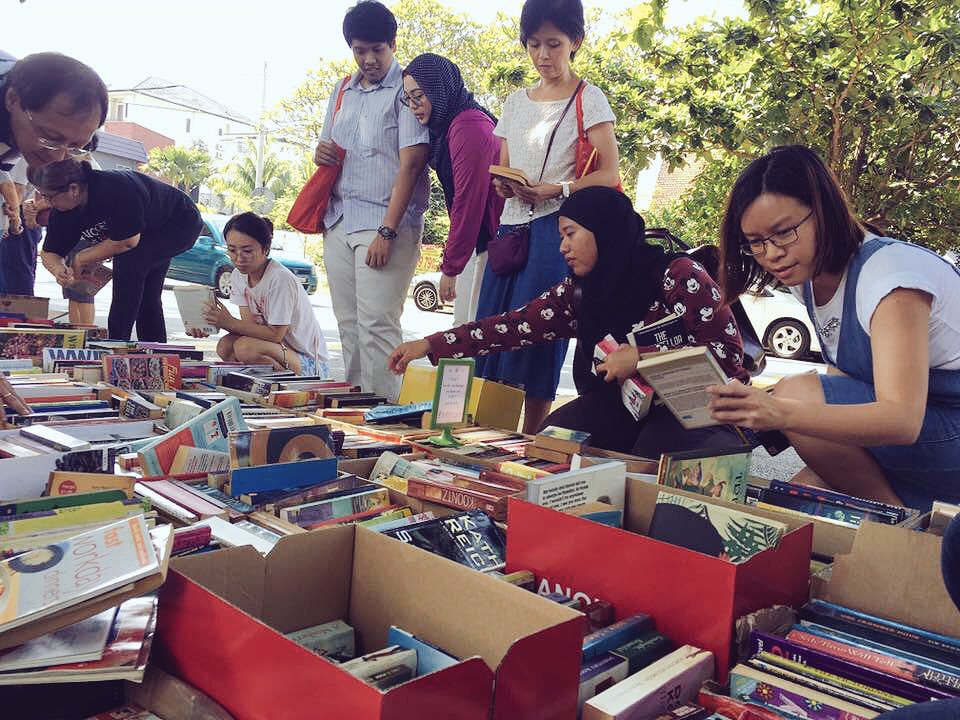 Image credit: @aqilahnaqlis
KL Book Exchange is the most unconventional "bookstore" on this list. Rather than having a physical store, it currently operates out of TM Point's open parking lot in Taman Desa, with over 200 books displayed in cardboard boxes at this exchange. To get a book here, all you have to do is bring a book in acceptable condition and exchange it for another, all for free.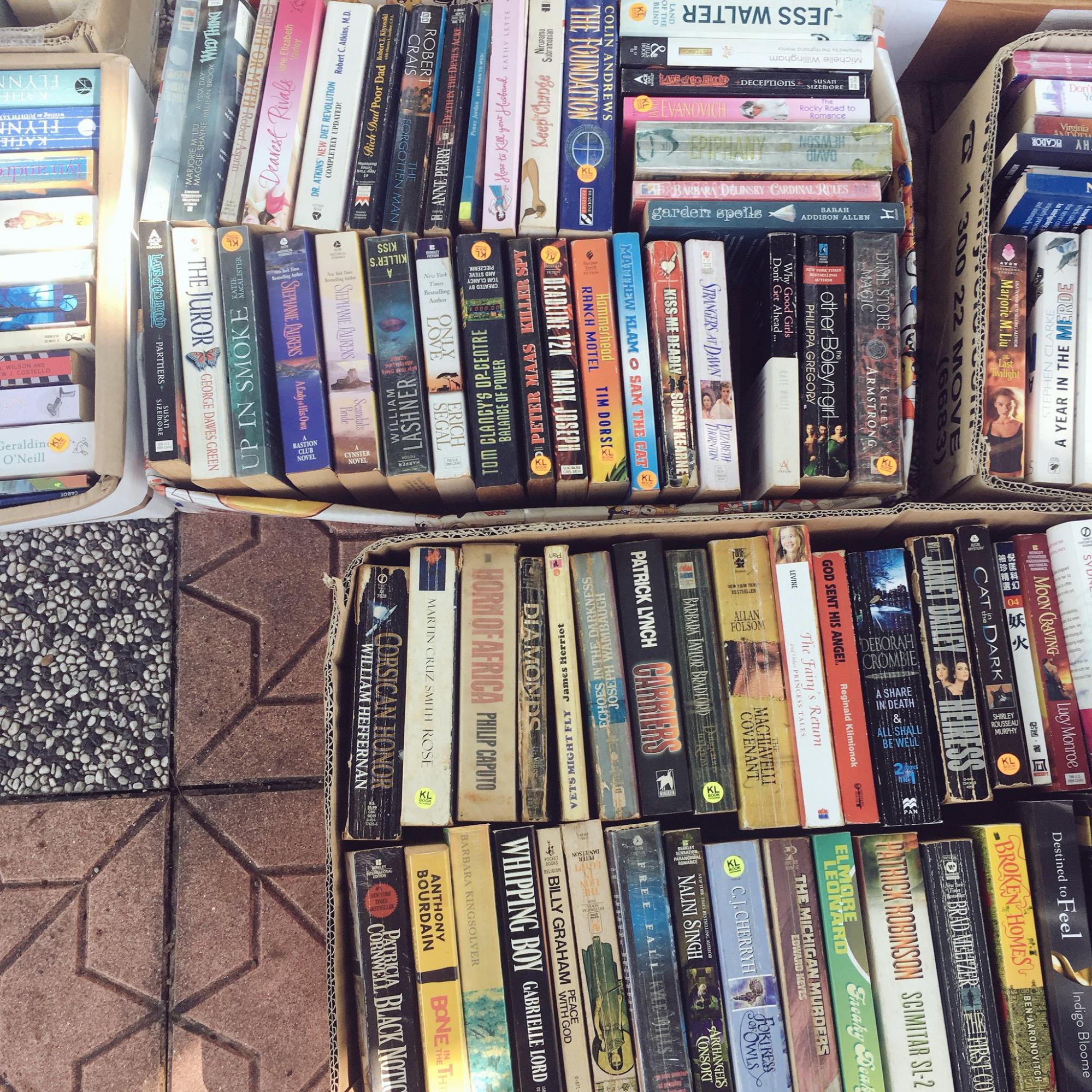 Image credit: @aqilahnaqlis
Because books are all donated and have been pre-loved by several others before, titles and conditions of books here ranges from dog-eared to barely-touched. Be sure to get here early to suss out your favourite titles first, as it does tend to crowd during the day.
Address: Wisma TM open-air car park, Taman Desa, 58100 Kuala Lumpur
Hours: First Sunday of each month at 8:45AM-10:45AM
Website
---
Cheap books in Klang Valley 
---
Whether it is to build up your personal library or share your love for books with exchange programs, these stores allow you to get affordable and pre-loved books that will satisfy any bookworm's heart. Buying pre-loved also means reducing waste, which we could all do our best and try to be a part of. 
Other places to check out in Klang Valley:
Get more stories like this!
Drop us your email so you won't miss the latest news.