Don Don Donki set to open at Lot 10 in Kuala Lumpur, Malaysia
---
When it comes to shopping, Malaysians love a good bargain, be it cheap books or pre-loved clothes. Throw affordable snacks and beauty products – like those from shops such as Daiso and Miniso – into the mix, and you'll find us spending hours browsing through the aisles.
Our next must-visit spot: Japanese discount chain store, Don Don Donki, that is set to hit our shores with an outlet at Lot 10 in Kuala Lumpur. The mega chain has expanded to neighbouring countries such as Singapore and Thailand, and brought with it snacks, beauty products, electronic goods and household products from Japan. Now, Malaysians will be able to look forward to the same range of goods right in our own backyard.
Update: JONETZ by Don Don Donki is now open at Lot 10. Read more here. 
---
Low-cost retailer from Japan set to open in Lot 10
---
Don Don Donki, known as Don Quijote in Japan, currently has over 160 outlets worldwide, which you'll stumble across while in Japan, Singapore, Thailand, Hawaii, and Hong Kong. And soon, you can look forward to visiting it right here in the shopping hub of KL at Lot 10 on Bukit Bintang.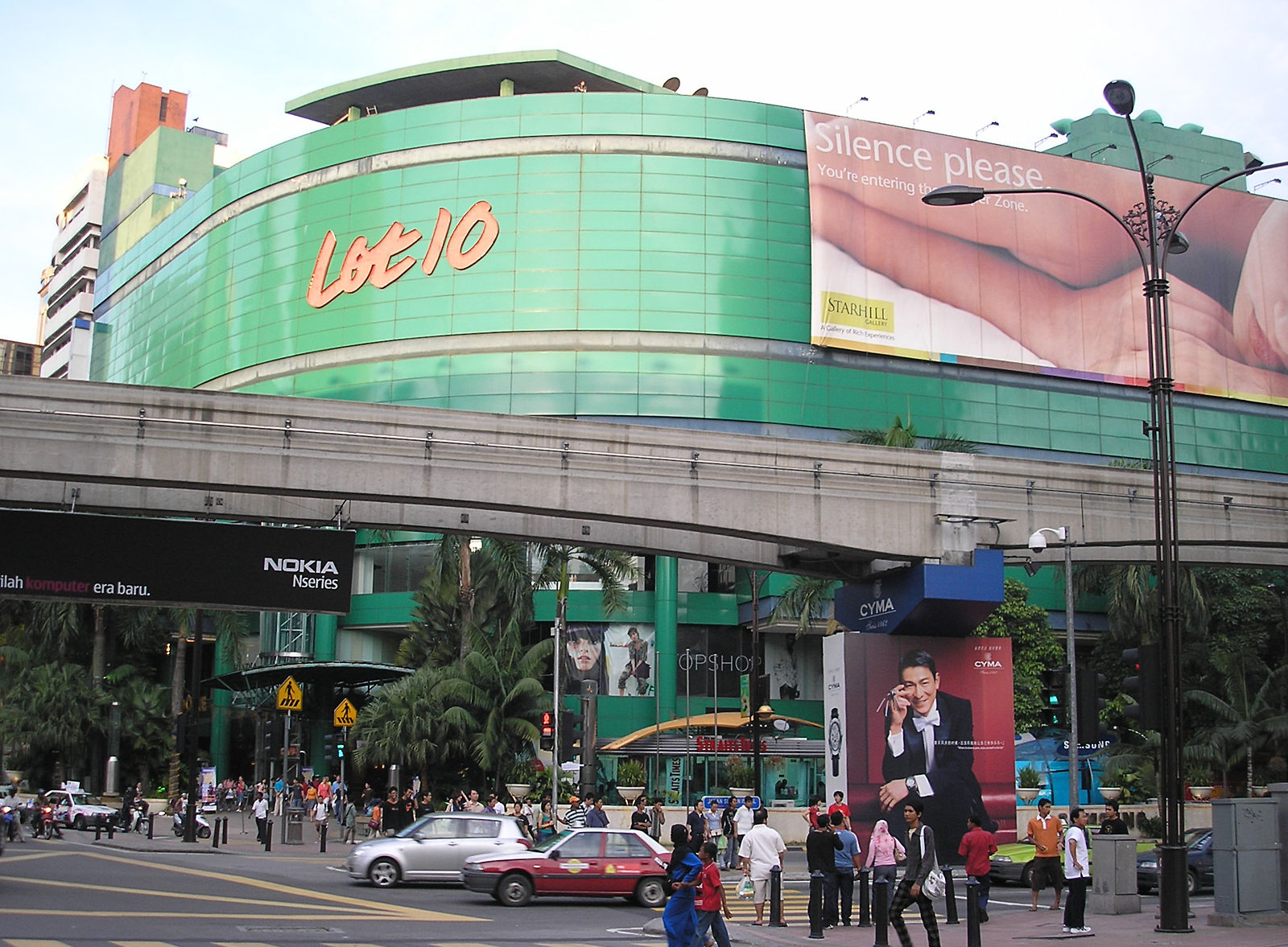 Image credit: Wikicommons
A report from China Press says that the outlet is set to open soon – although there is no exact date stated – and will be located right across a ZARA outlet at the mall. This means that it'll be super easy to access once it opens its doors, as ZARA is currently located just next to the ground floor entrance of Lot 10, a stone's throw away from the Bukit Bintang MRT.
Very soon, Lot 10 might just be the new favourite hangout spot for those who love Japanese food and goods, since the mall already has a long list of Japanese retailers and restaurants at its Isetan The Japan Store.
---
What to expect at Don Don Donki in Malaysia
---
Singapore has 9 Don Don Donki outlets, and one of them even has a sushi bar serving made-to-order sushi, as well as a teppanyaki bar. Our other neighbour, Thailand, saw the opening of a Don Don Donki outlet back in February 2019 that also featured an in-store dining area, where peckish shoppers could grab sushi bowls and packs of mochis.
So, we're hoping the KL outlet will offer the same type of foodie experience.
The store is also known for its selection of fresh meat and produce, with fresh cuts of shabu-shabu and even vegetables to be found at its supermarket section at selected outlets in Singapore and Thailand.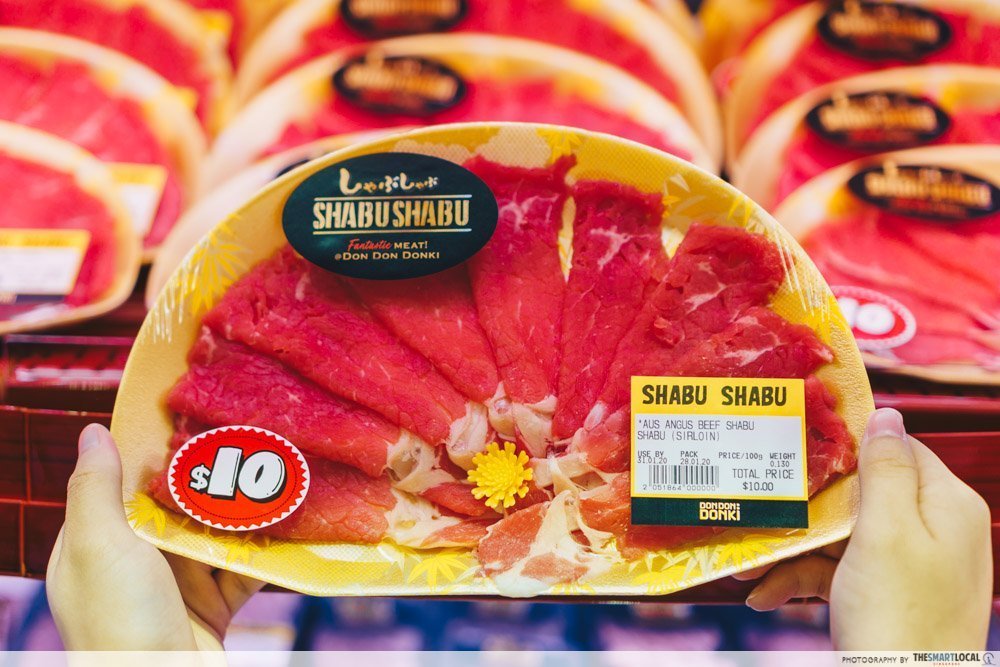 Its outlets also have aisle after aisle of Japanese snacks that aren't just addictive, but also decently priced and not commonly found at local supermarkets. Some of the best Don Don Donki snacks to be found at its Singapore outlets include bubble tea-flavoured gummies (S$2.90, ~RM8.90) and crispy wasabi rice crackers (S$3.90, ~RM11.90).
You'll probably find your share of quirky Japanese products (found in shops such as Daiso and Yubiso) sold here too. We are personally looking forward to foods such as butter soya sauce ramen and salty squid soda.
Image credit: The Smart Local Singapore
Other quirky products are likely to be found on in its beauty aisles too, including pumpkin, matcha, and vanilla toothpaste that had been spotted in Singapore. Kanebo Comestic's capsule exfoliator+cleanser that comes in powder form is another one of the many interesting products to look out for.
Staying loyal to its original outlets in Japan, branches abroad also carry products from Japanese beauty brands, such as KATE Tokyo and KOSÉ SEKKISEI, at its stores.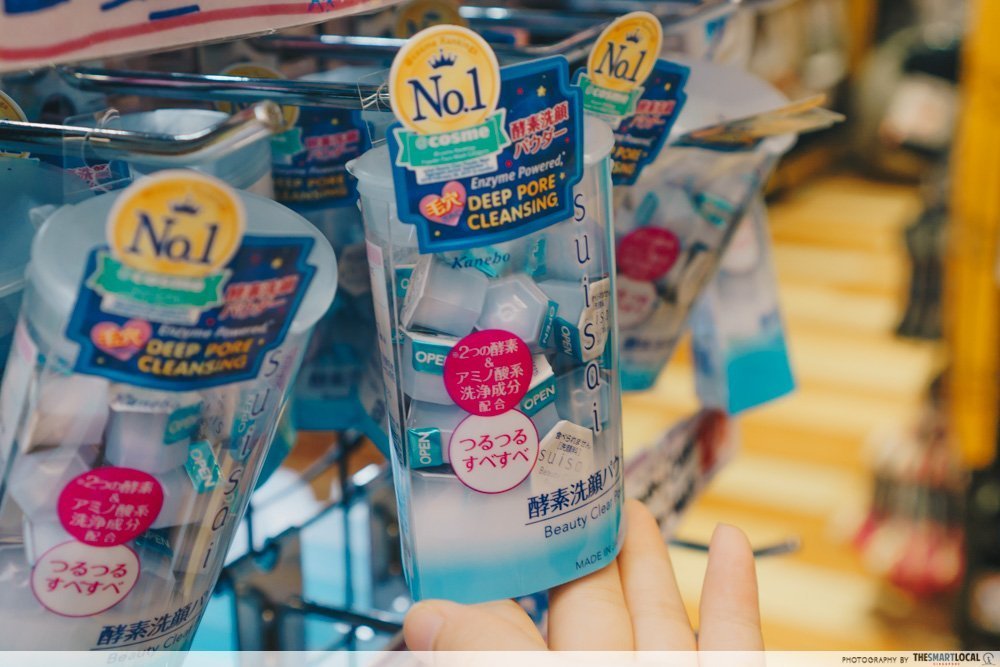 We're also expecting to see electronic and everyday household goods, such as standing fans, bath towels, garlic peelers, and lunch boxes, in the Lot 10 Don Don Donki outlet.
---
Don Don Donki is set to open at Lot 10, KL
---
We all love the thrill of shopping for products that we've never seen before, with discounted prices being the cherry on the cake. This is why we're more than excited about Don Don Donki opening up in KL after hearing our friends in Singapore and Thailand raving about all the cheap Japanese products and food you can get there.
For more places to shop at in KL while you're waiting out for this spot to open:
---
Cover image adapted from: Don Don Donki & The Smart Local Singapore
Get more stories like this!
Drop us your email so you won't miss the latest news.