Places to get affordable halal mooncakes
---
The Mid-Autumn Festival, widely known as Mooncake Festival, is around the corner. Every year, family and friends come together to celebrate one of the finest Chinese pastries ever invented at this time of year.
In Malaysia, halal mooncakes are becoming more and more popular as the dessert draws crowds from all over the country including Muslims. 
Though halal mooncakes these days are aplenty, finding affordable ones can be a challenge as a piece can easily cost above RM15. But here are 10 affordable halal mooncakes under RM15  that you can order this Mid-Autumn festival to enjoy with family and friends.
---
1. Tai Thong – Malaysia's pioneer of mooncakes
---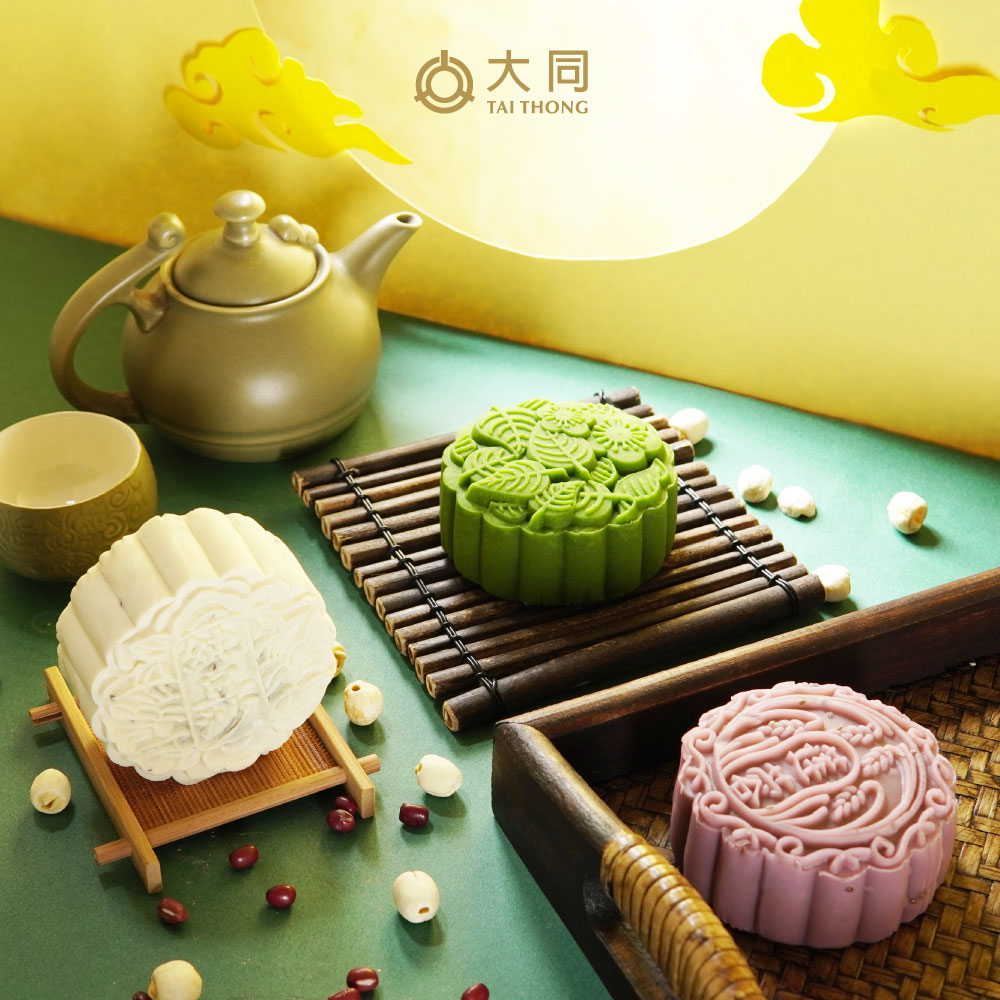 Image credit: Tai Thong Mooncake
When it comes to mooncakes, there are several brand names that Malaysians can easily recall and Tai Thong is one of them. The mooncake pioneer was established in the 80s and has halal-certified mooncakes that come in a variety of classic and modern flavours such as pure lotus, red bean, white lotus, lychee mint and pandan chocolate, to name a few.
Tai Thong delivers their baked mooncakes to the whole of Malaysia, however, their snowskin mooncakes are only available for selected parts of the Klang Valley. Delivery lead time is between five to seven working days if ordered directly from their website. Orders placed on e-commerce websites are subject to different delivery policies.
Price: From RM11.60 per piece
Tai Thong Website | Shopee | Lazada | Instagram | Facebook
---
2. Sugarpastry – halal mooncakes for chocolate lovers
---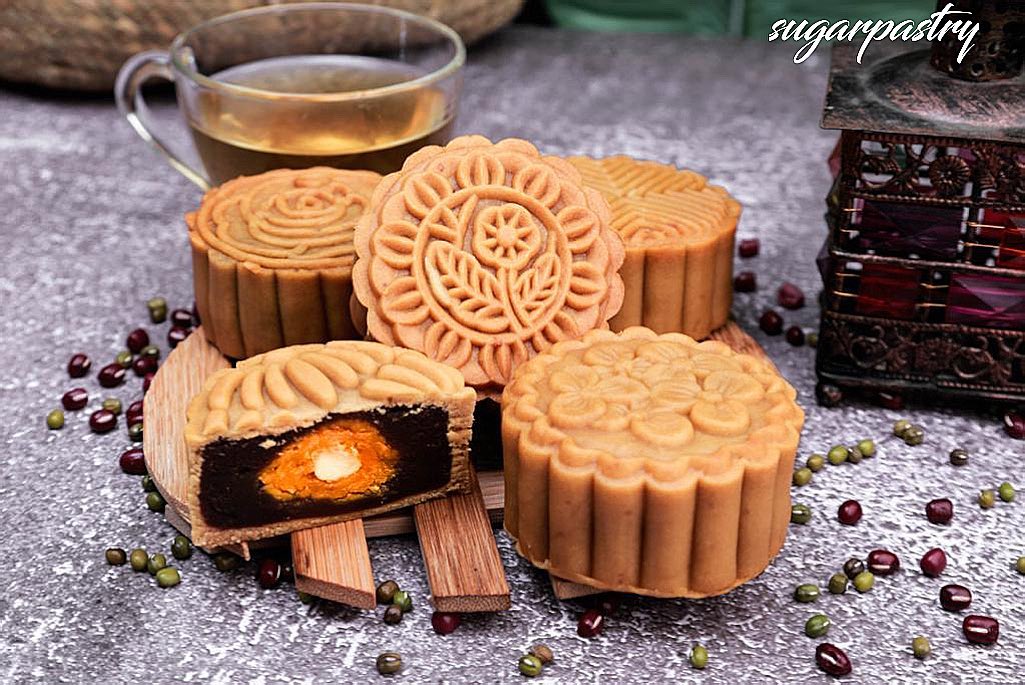 Image credit: @sugarpastry.my
Sugarpastry.my is a bakery based in Johor. Their mooncakes are made by local Muslims and they offer both classic and modern flavours. Their special ones like chocolate biscoff, chocolate oreo, chocolate ferrero, chocolate cranberries are perfect for chocolate lovers.
Orders can be made on various platforms such as Shopee, Lazada, Kravve, or through WhatsApp. They ship all over Malaysia, including Sabah and Sarawak, and guarantee same-day postage. The estimated delivery lead time for Klang Valley customers is two to five days. 
The delivery charge ranges from RM9 to RM12 for orders placed directly with the seller. However, shipping fees for orders made on e-commerce platforms may vary depending on the site.
Price: From RM8.00 per piece (for mini mooncakes)
WhatsApp | Instagram | Facebook | Shopee
---
3. Tianje – different types of mooncakes and uniquely flavoured crusts
---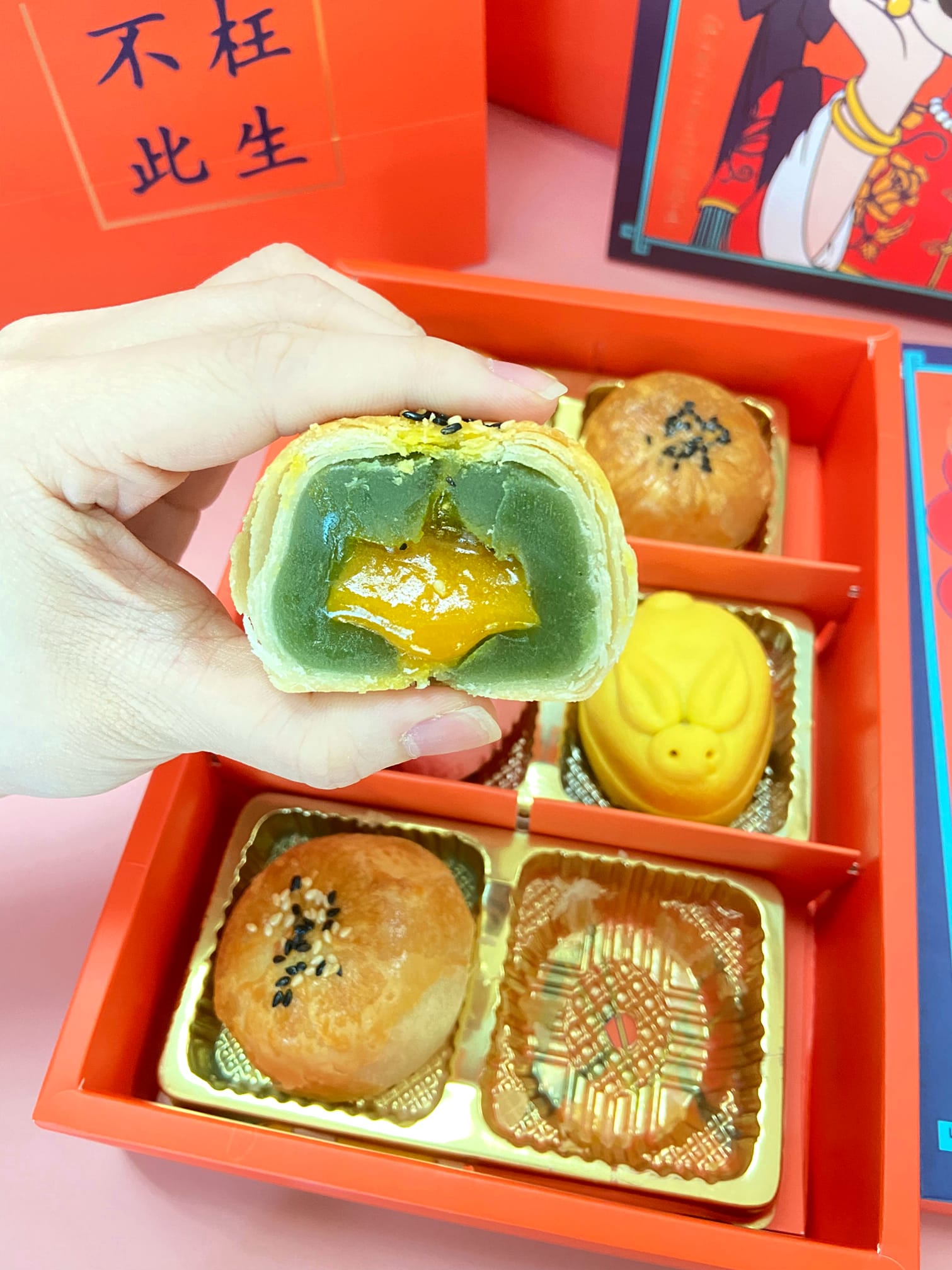 Image credit: 天御屋 TIANJE
Most Malaysians are familiar with Cantonese-style mooncakes that come in different flavours and colours. But if you are looking to try other types such as the Shanghai mooncake and the Teochew pie mooncake, then you'll want to place your orders with Tianje.
The brand offers unique flavours of mooncakes such as pineapple paste, taro chestnut and custard egg yolk lava with complimenting flavours of baked crusts. Klang Valley customers can get Tianje mooncakes on Shopee or Lazada since the brand is based in Johor. The delivery time frame is subject to the respective e-commerce platform's policies.
Price: From RM33 per set (2 pcs)
Tianje Website | Facebook | Shopee | Lazada
---
4. Purple Cane – Malaysia's first tea-infused mooncakes
---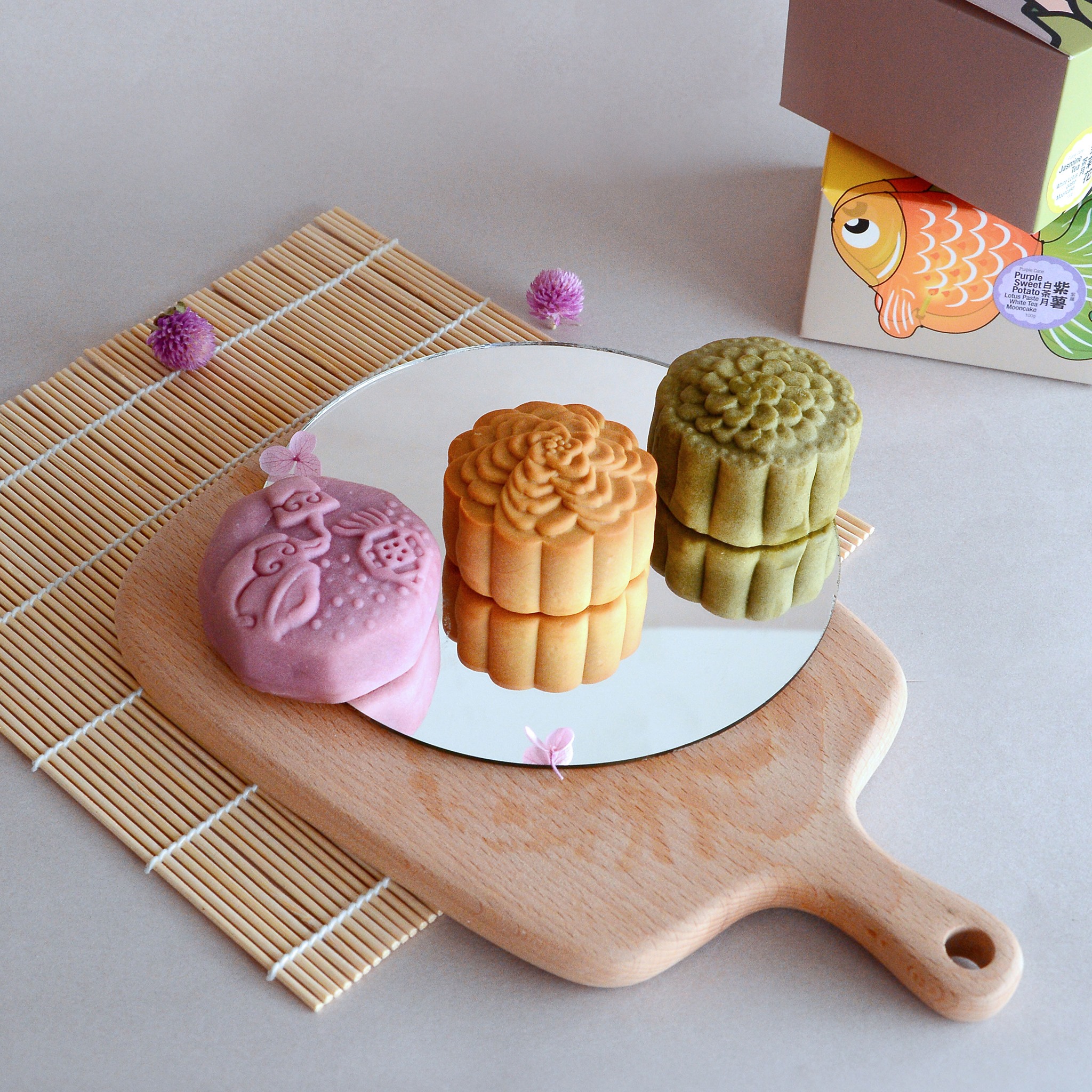 Image credit: Purple Cane 紫藤
If you are looking for affordable halal mooncakes that are both healthier and vegetarian-friendly, then Purple Cane might be the shop to hit up. Their tea-infused mooncakes made with Cantonese-style pastry crust are the first of their kind in Malaysia, giving the mooncakes a refreshing taste.
They are certified halal by The Department of Islamic Development Malaysia or Jakim and offer free delivery to West Malaysia with a minimum spend of RM100. For orders below RM100, there will be a standard shipping fee of RM8. New customers are eligible for free delivery on their first order. All orders will be delivered within seven working days once dispatched and may take an additional three to five working days to arrive during peak season.
Price: From RM43 per set (6 pcs)
Purple Cane Website | Instagram | Facebook
---
5. Bake & Fleur – mini mooncakes for those on a tight budget
---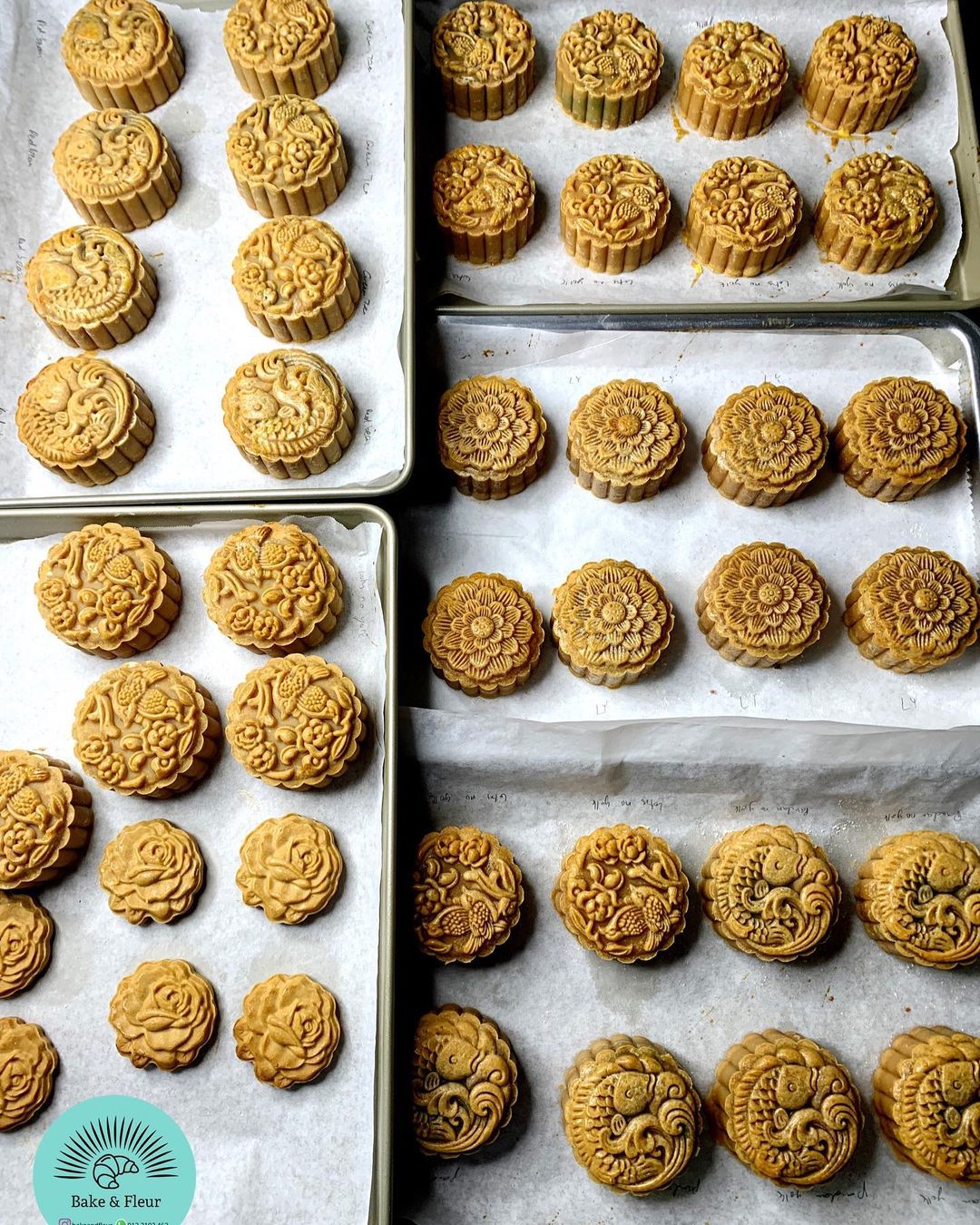 Image credit: @bakeandfleur
Bake & Fleur is a bakery in Petaling Jaya that offers halal mooncakes in two sizes. Their mini mooncakes are ideal for those who are on a cost-saving mode this Mid-Autumn Festival. These cute little creations weigh about 60g retail at RM6.50 per piece, and you get to choose from classic flavours such as golden jade, white lotus, red bean and mixed nuts.
They offer next day shipping for Klang Valley customers subject to stock availability. If the mooncakes are sold out, orders need to be made four days in advance by messaging on Instagram or Whatsapp. Bake & Fleur also offers bulk purchase prices for orders of more than 15 boxes – six pieces per box for mini mooncakes and four pieces per box for regular-sized mooncakes.
Price: From RM6.50 per piece (for mini mooncakes)
WhatsApp: 012-219 2462
Bake & Fleur Instagram | Facebook
---
6. Ipoh Foh San – authentic Chinese halal mooncakes from Ipoh
---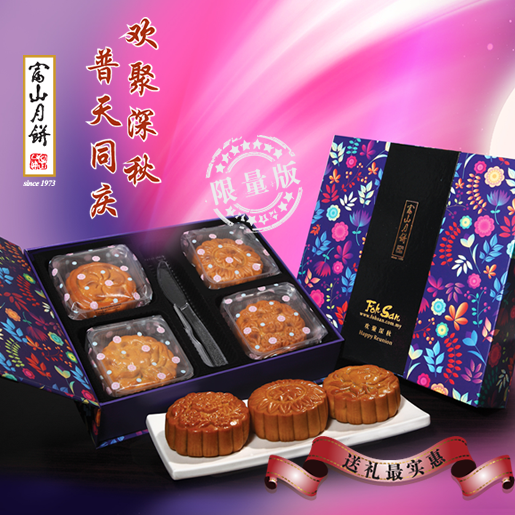 Image credit: 富山茶楼 Ipoh Foh San
Another pioneer in Malaysia's mooncake business is Foh San, famously known as Ipoh Foh San. Originally from Ipoh, Perak Foh San now has outlets all over Malaysia. Their mooncakes are halal-certified and they have been making traditional Chinese mooncakes since 1973.
The very experienced brand makes both baked and snowskin mooncakes with a variety of fillings to choose from, such as green tea lotus, ginger lotus, durian lotus and pandan lotus. Place your orders online at Mooncake Online, a site that also sells other brands of mooncakes.
Price: From RM29.50 per set (2 pcs)
Foh San Website | Instagram | Facebook
---
7. Tong Wah – halal mooncakes for pleasure-seeking dieters
---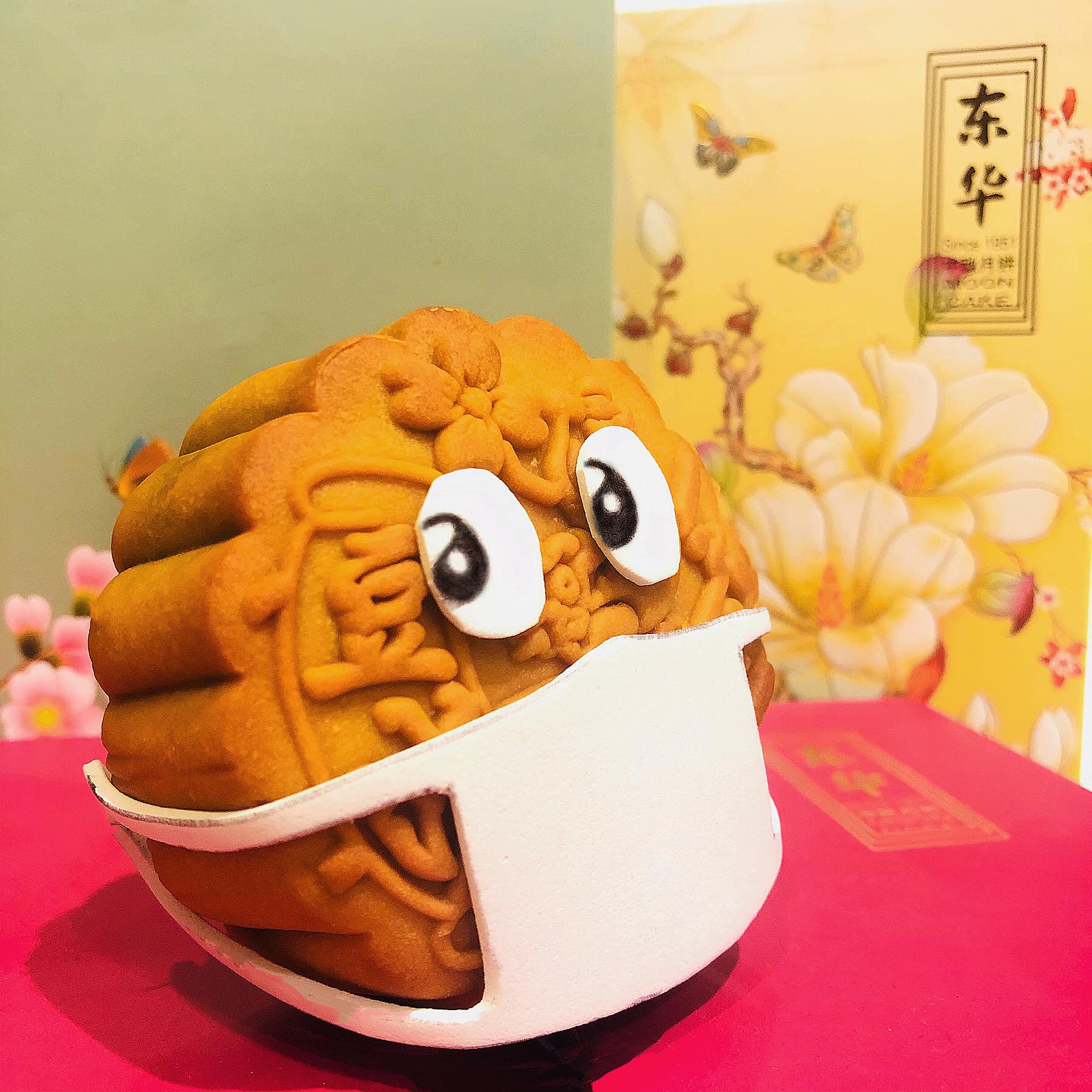 Image credit: 东华饼家 Tong Wah Confectionery
Those on a low-calorie diet will want to check out Tong Wah's halal mooncakes. They are based in KL and make traditional baked mooncakes, offering low-sugar and sugar-free options suitable for dieters. Their mooncakes are reasonably priced and can be ordered online at Mooncake Online.
Fun fact: Tong Wah is also considered a pioneer in the Malaysian mooncake business because it holds the record in Malaysia Book of Records for the tallest mooncake twin towers. 
Price: From RM10.80 per piece
---
8. Mooncake Halal Syikin – modern flavours with traditional baked skin
---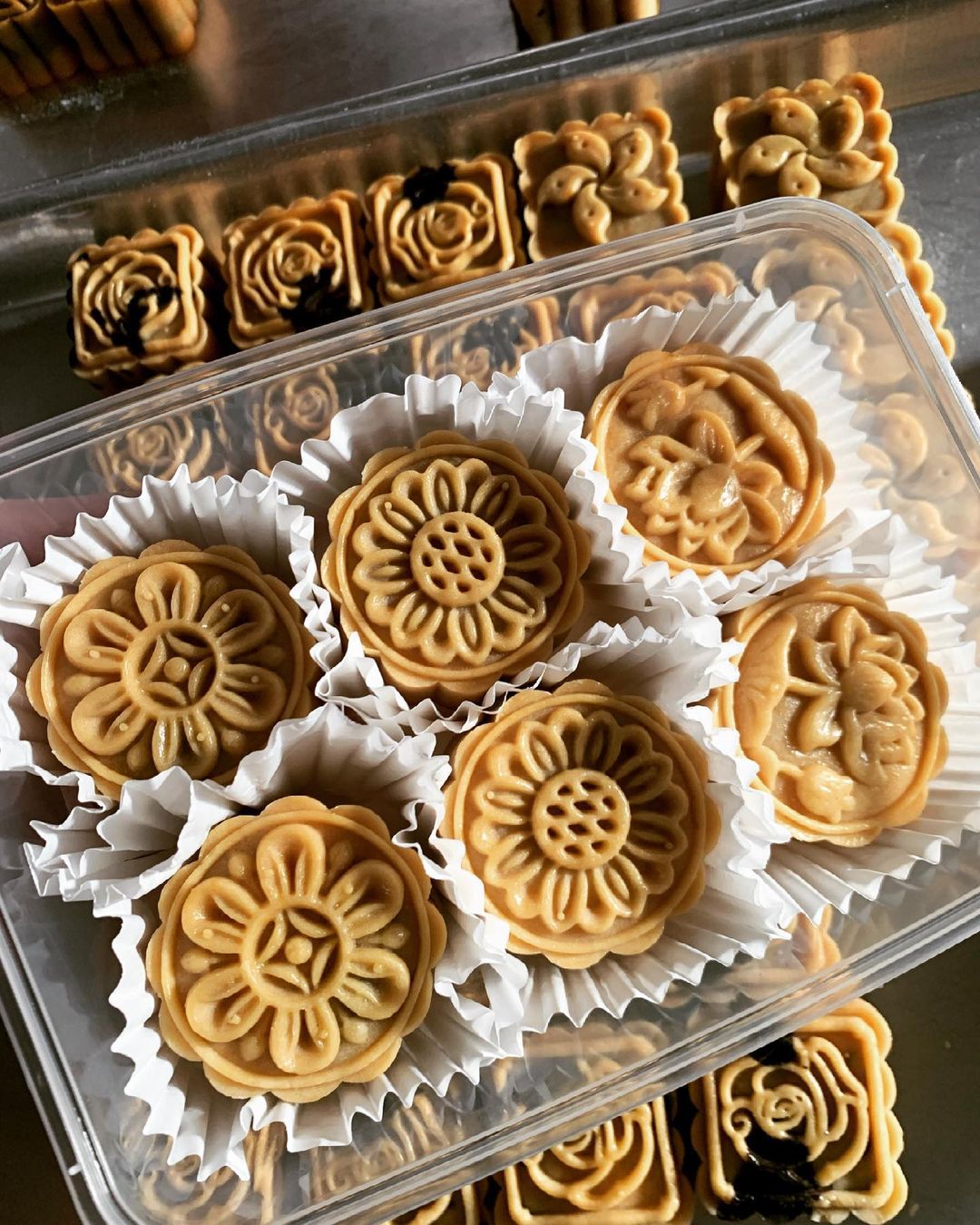 Image credit: @mooncakehalalsyikin
Mooncake Halal Syikin is another homemade brand by local Muslims based in Perak but they ship all over Malaysia. The brand was launched just two years ago and it's known for offering unique, new flavours such as dalgona coffee, white chocolate, chocolate chip and green tea caramel to name a few.
All orders need to be placed on Instagram or Shopee at least two days in advance. Delivery charges for Klang Valley start at RM9 for a normal set of three mooncakes. Orders will be posted out on Mondays and Fridays.
Price: From RM30 per set (3 pcs)
Mooncake Halal Syikin Instagram | Shopee
---
9. Mimi Lala – colourful handmade mooncakes from Penang
---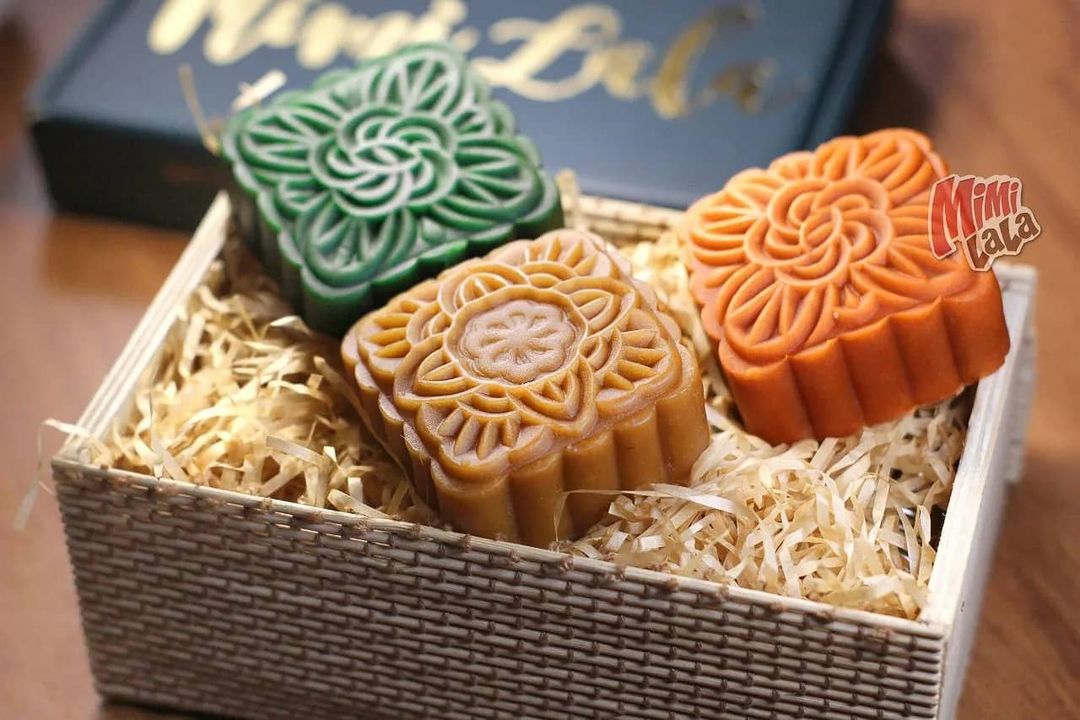 Image credit: @mimilala_official
Based in Penang, Mimi Lala is a mooncake brand handmade by local Muslim artisans. They are especially known for their colourful mooncakes that come in green, orange, yellow, purple, black and red.
They offer both classic and unique flavours, from old-fashioned red bean paste to the new chocolate oreo.
Mimi Lala ships across Malaysia, but orders need to be made three days in advance. Once shipped, the order may take up to three working days to arrive for Klang Valley customers. Delivery fees for Peninsular Malaysia start at RM8.
Price: From RM30 per set (2 pcs)
Mimi Lala Instagram | Facebook | Shopee
---
10. Casahana – a perfect treat for two
---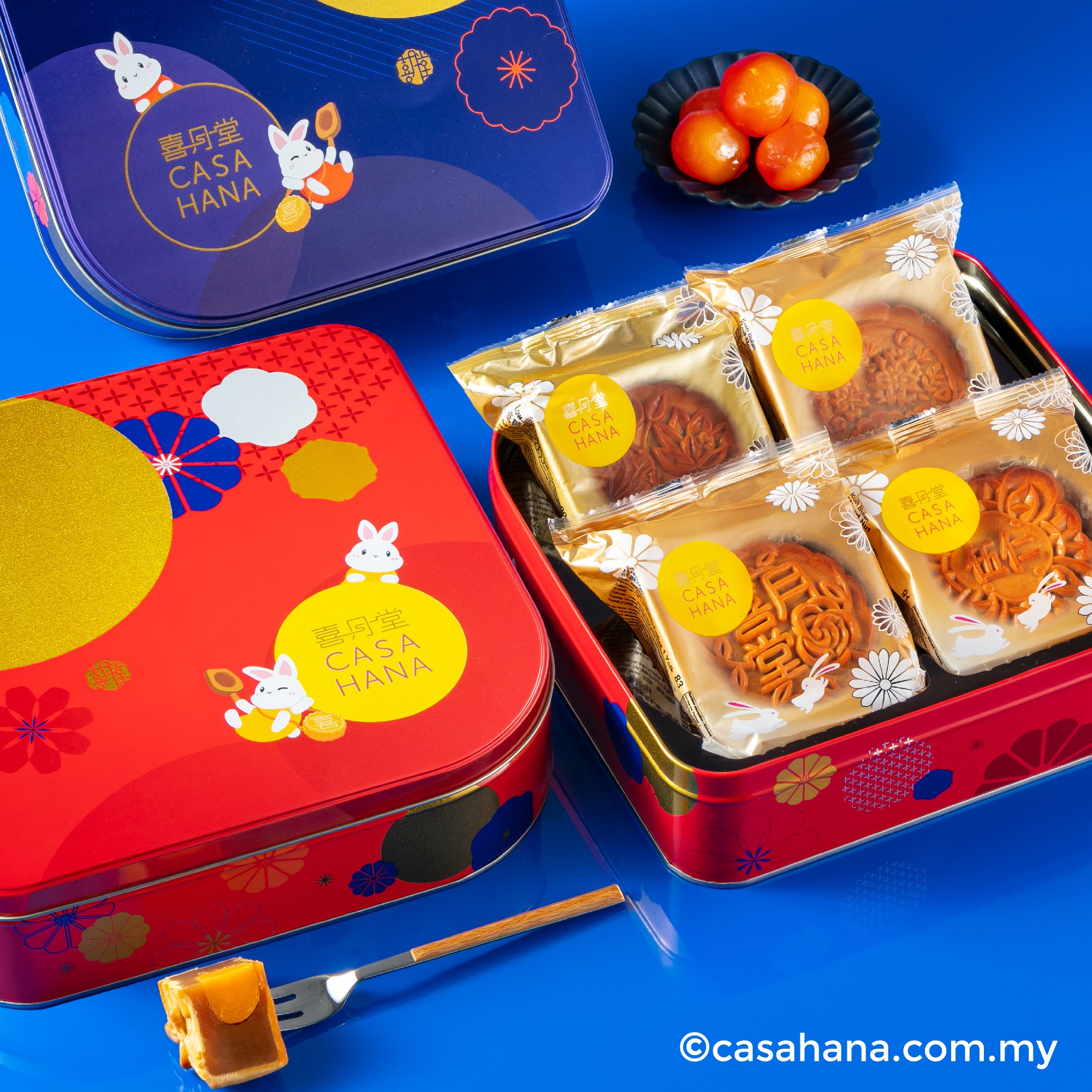 Image credit: Casahana
Casahana is a Shah Alam-based handmade mooncake brand that is certified halal by Jakim. Their mooncakes come in cute little boxes making them perfect for a date or solo treat.
If you are looking to try some new variations of halal mooncakes, Casahana offers classic baked mooncakes with traditional flavours and unique ones such as chocolate lava, brown sugar tea au lait and musang king lava at affordable prices.
You can place your orders directly on their website or Shopee. The usual delivery lead time is two to three days but during peak season, it can take up to four days.
Price: From RM 30 per set (2 pcs)
Casahana Website | Shopee | Facebook
---
Places to buy halal mooncakes for this mid-autumn festival
---
It is undeniable that halal mooncakes are becoming the norm in Malaysia with a growing number of fans. With the Mid-Autumn festival coming right up, you'll want to place your orders for these affordable halal mooncakes as soon as possible to avoid disappointment.
Read more food recommendations here:
---
Cover image adapted from: Purple Cane 紫藤 and @mooncakehalalsyikin
Get more stories like this!
Drop us your email so you won't miss the latest news.