Khunthai Village Restaurant
---
Thai cuisine is a flavourful adventure and rich in comforting aromatics – think refreshing som tam, fragrant green curry, and hearty tom yum goong. While Kuala Lumpur has plenty of Thai restaurants that serve all these mouthwatering classics, there are a few eateries that stand out as their ambience will transport you to the Land of Smiles.
Located in Cheras, Khunthai Village Restaurant is a lively and elaborately decorated restaurant where you can feast on an eclectic array of Thai dishes at tables set in huts by a koi pond.
---
Dine on Thai cuisine at tables set in huts
---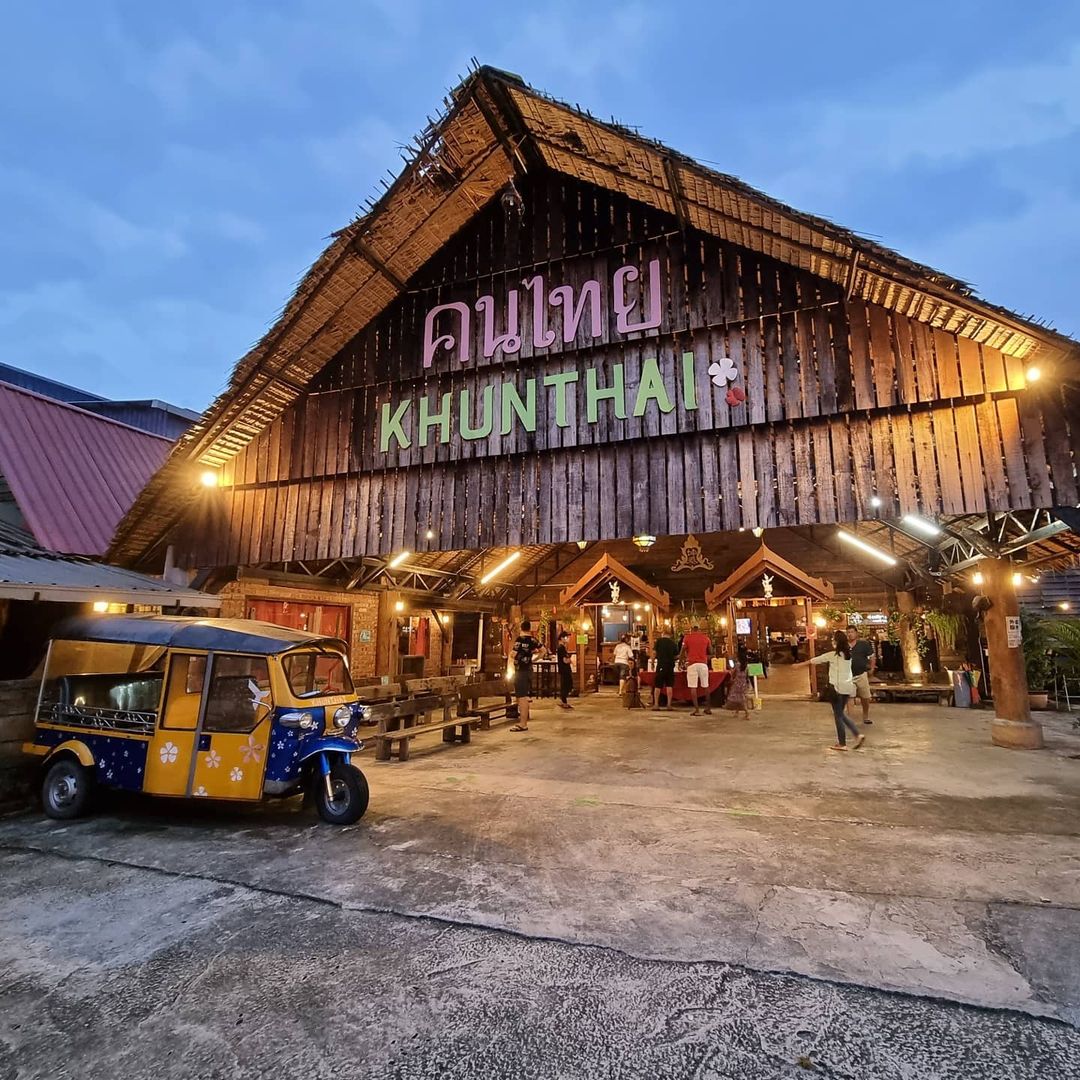 Image credit: @williamgourmet
Quite like a restaurant you would find in Thailand itself, Khunthai Village Restaurant is housed in a massive traditional-looking building, with attap-style roofs, old-school wooden furnishings, and a deluge of neon lights.
Yet, the space is playful and inviting. It is a cacophony of laughter and the clinking of utensils – a casual and communal space where you can bond with friends and family over an amazing spread of authentic Thai food. There are a number of mismatched decorations – such as a colourful tuk-tuk and charming wooden water wheel – in the restaurant's outdoor open-air dining space, which also comprises individual thatched-roof huts with tables to accommodate diners.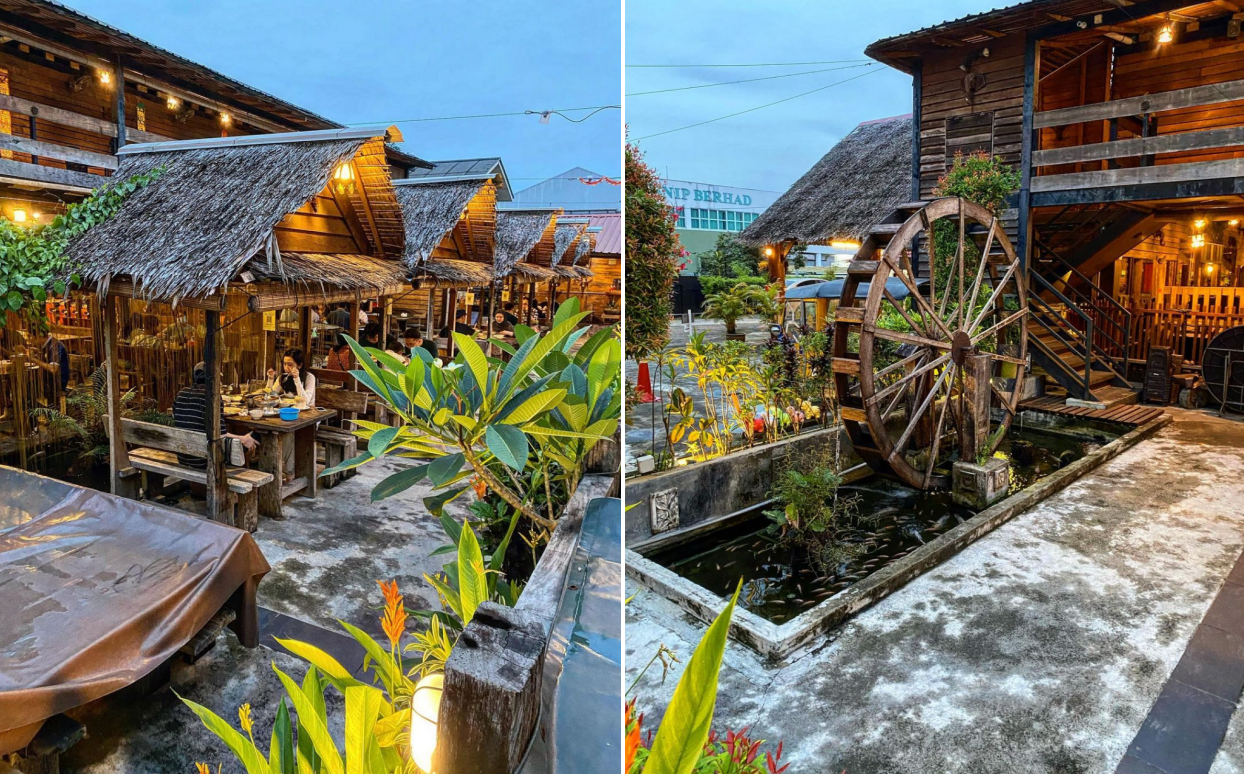 Image adapted from: @kheeshaatravels & @kheeshaatravels
While all of these decor elements sound appealing enough, the real draw is a long canal, home to kois and tilapias, that stretches along the outdoor dining area. The vibrant atmosphere at the restaurant is further enhanced by the sounds of streaming water from the canal – truly the essence of spirited Bangkok.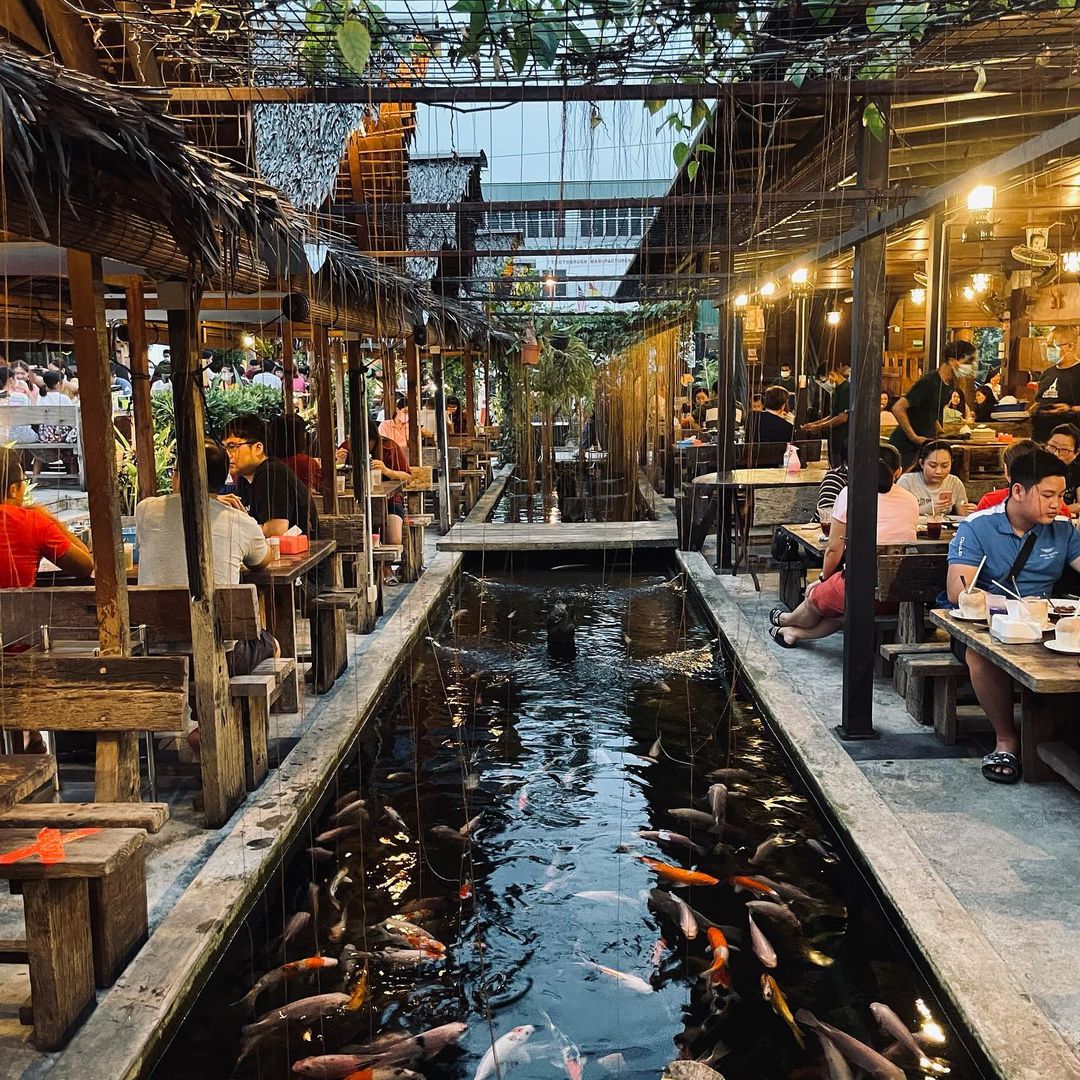 Image credit: @esthersherlina
---
Classic Thai dishes and more
---
The restaurant's vivacious atmosphere is just the tip of the iceberg. 
Khunthai has a menu packed with almost every type of Thai comfort food that you can think of – hence picky eaters need not worry about what to order here, as there'll be something for everyone.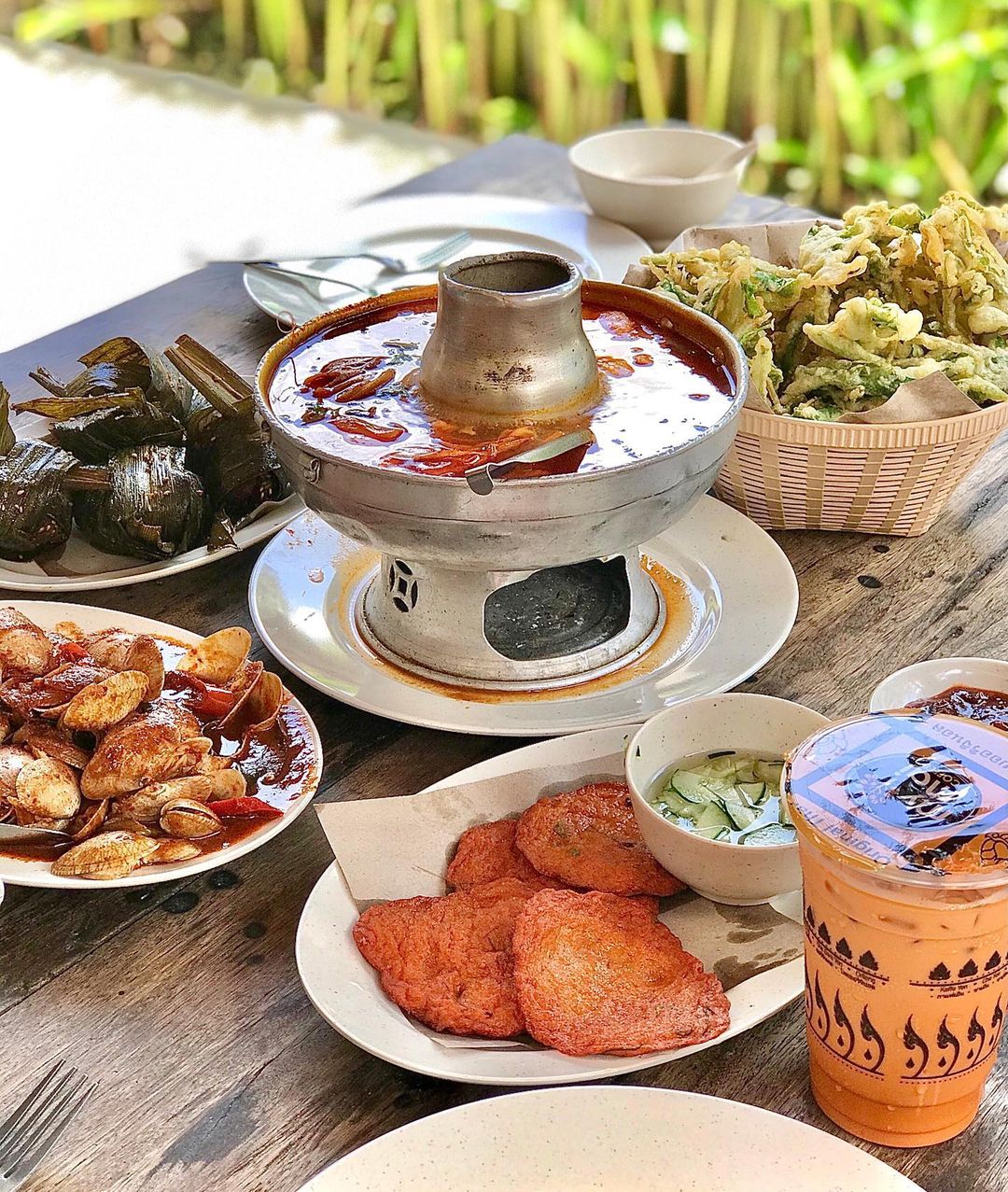 Image credit: @amreeneats
Start simple with some small bites to nibble on. Their Pandan Chicken (RM17.50 for 5 pcs) is a familiar appetiser comprising juicy fried chicken wrapped in pandan leaves, while Prawn Cakes with Salted Egg Yolk (RM16) are crispy flat pancakes that is made more flavourful with the addition of salted egg. Cleanse your palate with some zingy Som Tam (RM10) before you dive into the mains. 
Mains here are catered for groups to share, as portions are pretty generous. There are a bevy of protein and vegetable options for you to choose from – including Gaeng Som (Market price), an enormous deep-fried fish doused in spicy sauce, and Thai Green Curry (RM20) that is a perfect medley of green chilli, ginger, and coconut milk that has all the bold flavours that Thai cuisine is known for.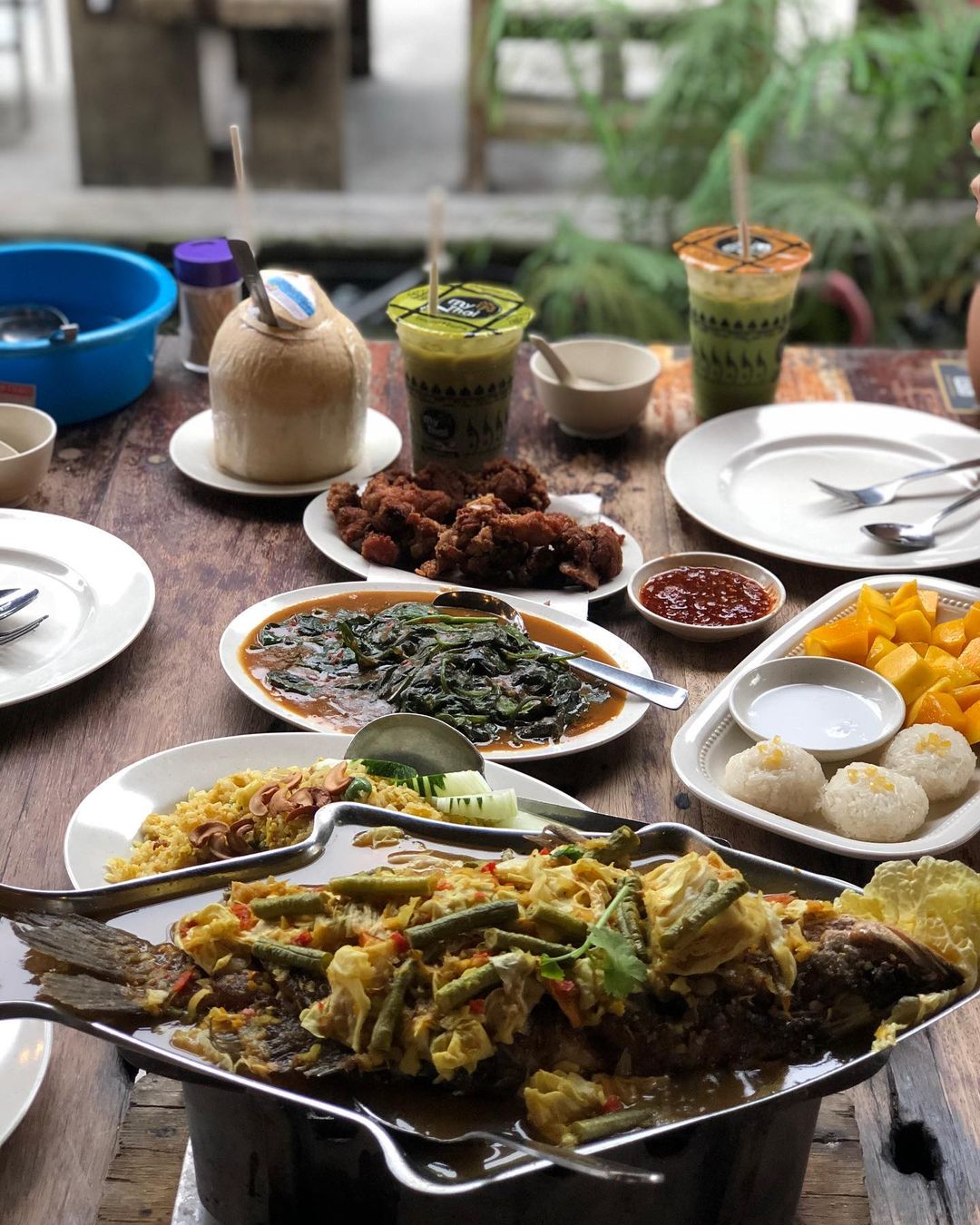 Image credit: @ckm_0108
Their Pineapple Fried Rice (RM14) is a must-try Thai dish and a crowd pleaser that needs no explaining. Another great accompaniment to the fragrant rice is their Kangkung (RM11), a stir-fried water spinach dish that is aromatic with garlic, belacan, and spices of all sorts.
One does not simply dine at a Thai restaurant and skip anything tom yum. Khunthai happens to serve exceptional tom yum soup, clear or red. You can also pick your preferred condiments to accompany the tom yum soup – choices include Mixed Seafood (RM29), Prawns (RM27), Chicken (RM21), or Vegetables (RM19).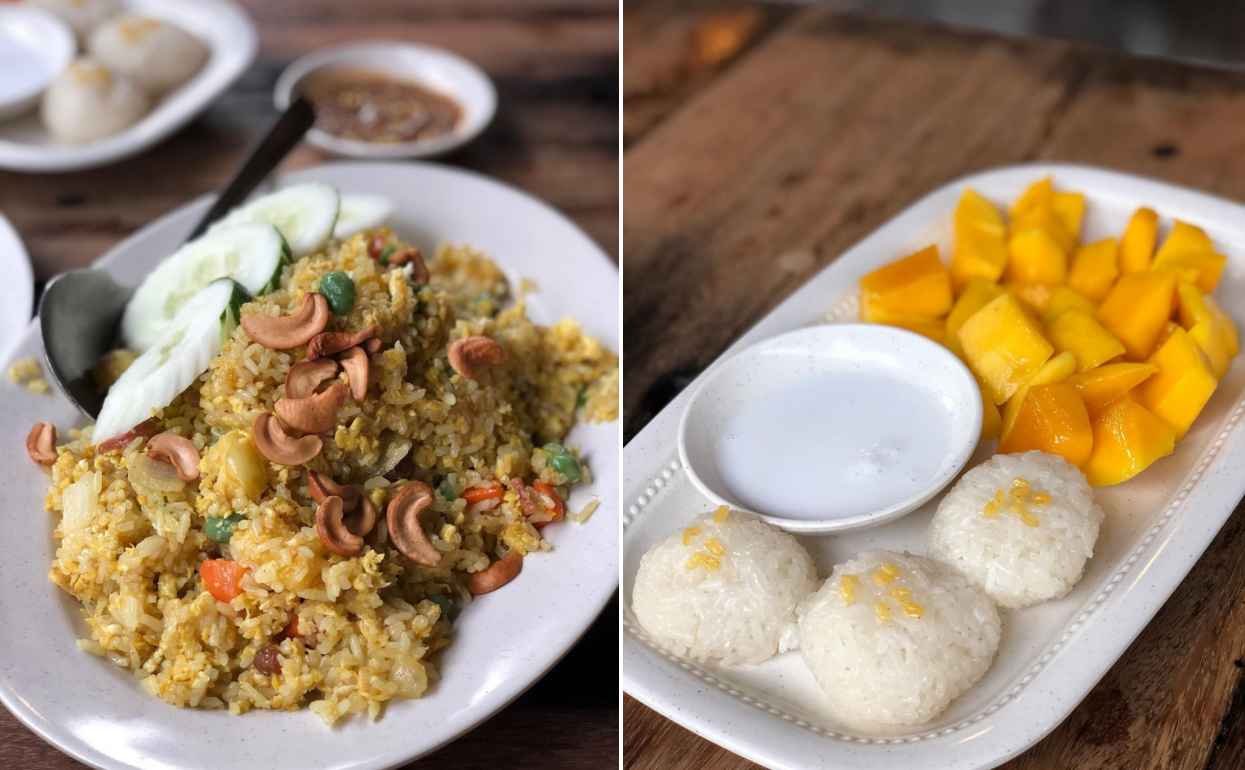 Image adapted from: @food_enjoyable & @food_enjoyable
For desserts, look no further than the all-time favourite and beloved Mango Sticky Rice (RM7.50) – mango-and-coconut sticky rice combo with lashings of condensed milk. If you're looking for something different to try, the Tab Tim Grop (RM4.50) is an icy bowl of coconut milk with floating pomegranate seeds, diced water chestnuts, and squared jellies – which makes for a refreshing finish to the hot peppery feast.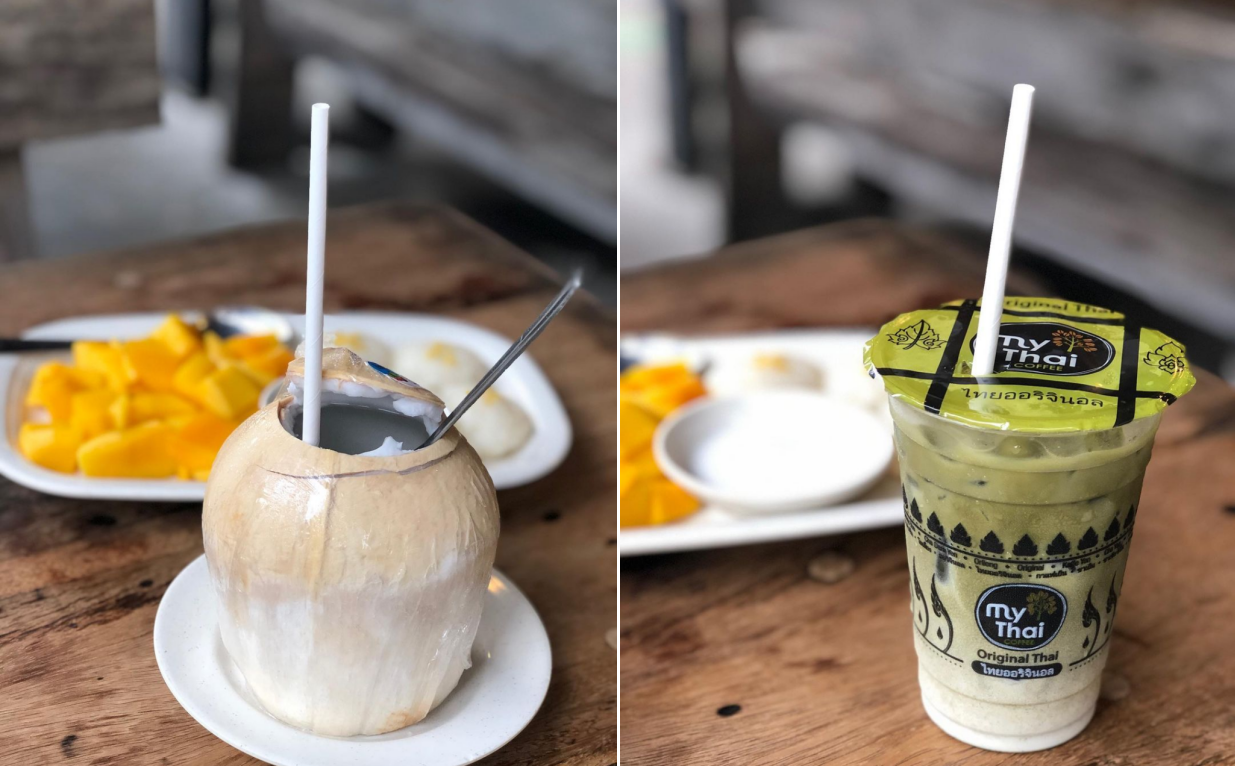 Image adapted from: @ckm_0108 & @ckm_0108
Their selection of drinks is fairly modest, but they do keep to Thai favourites. There is a bevy of flavoured milk teas such as Milk Green Tea (RM5.80) and Thai Black Tea (RM4.80). Or opt for something simple such as Thai Coconut (RM6.50), which is a comforting and healthy beverage to end your meal with.
---
Khunthai Village Restaurant in Cheras
---
While Khunthai Village Restaurant's decor has been attracting patrons looking to snap photos for the 'Gram, it is their addictive curries and delicious noodles such as Pad Thai that keeps patrons coming back for more. So if you're ever craving Thai cuisine that packs a flavourful punch, drop by Khunthai Village Restaurant in Cheras for a tantalising taste of Bangkok.
Address: Lot 2, Jalan CJ 1/6, Kawasan Perindustrian Cheras Jaya, 43200 Cheras, Selangor
Opening hours: 11AM-3PM & 5PM-11PM, Daily
Telephone: 012-485 1163
Khunthai Village Restaurant's Facebook 
Read more interesting features of places here: 
---
Cover image adapted from: @esthersherlina, Google Photos & @david.kwh
Get more stories like this!
Drop us your email so you won't miss the latest news.